All that know me know I love glittery shoes. When I saw these gold beauties at Zara, I had to add them to my collection. The black and gold glitter Mary Jane's with low heel are a festive alternative to the traditional sky high heels and can be worn to any holiday party. The glitter shoes fit perfectly with the BCBG black lace dress that I purchased on Black Friday at Bloomingdale's. The high neck, buttons on the wrists, and lace trim all add to the unique look of this design. I wore a pair of HUE sweater tights, but black sheer tights would also work.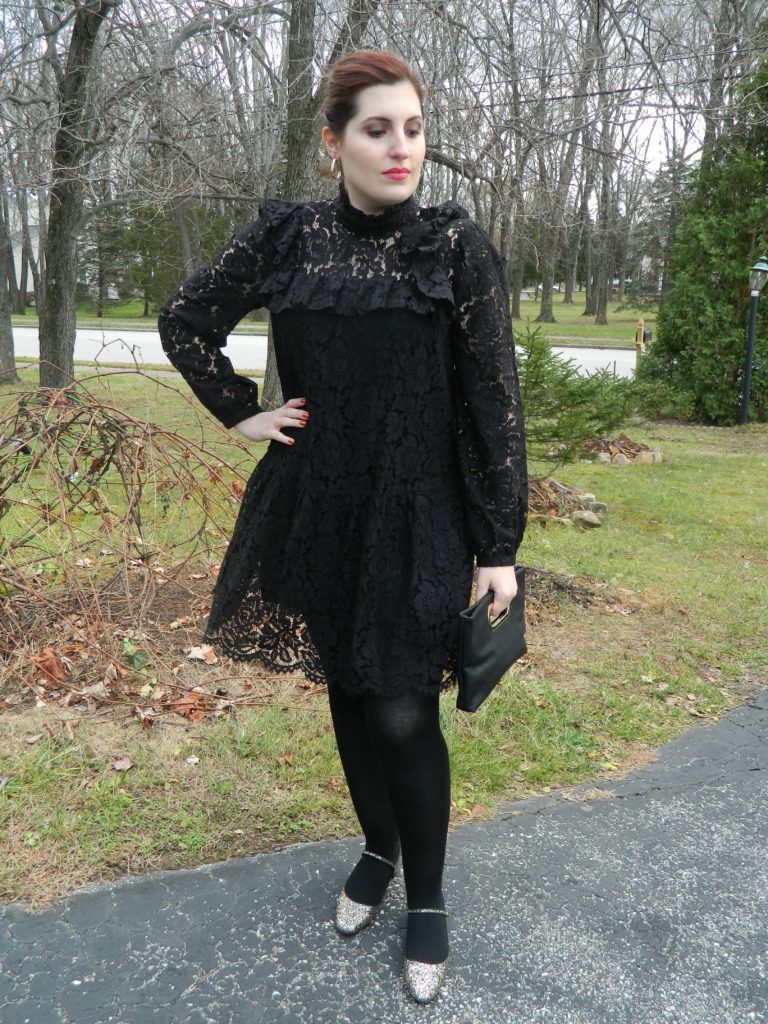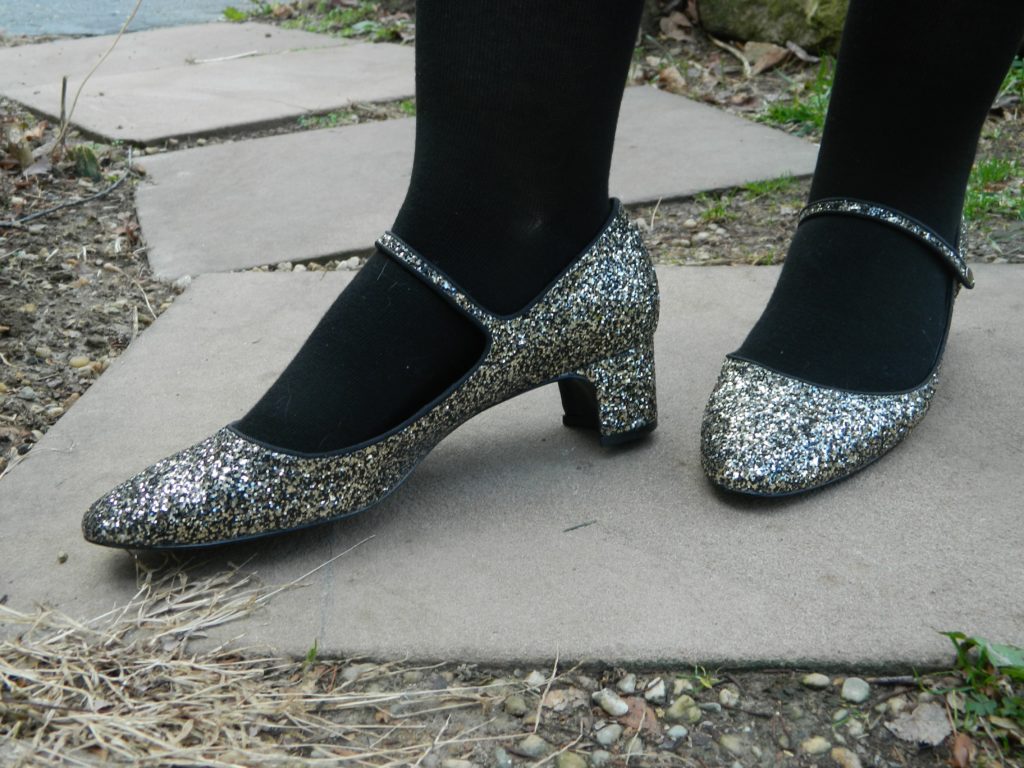 My makeup look includes a soft red lip by Laura Mercier in Red Amour a shimmering pink blush with gold flecks by Laini Cosmetics from the Bronze Goddess palette,  and a smokey grey/brown eye from The Nudes palette by Maybelline.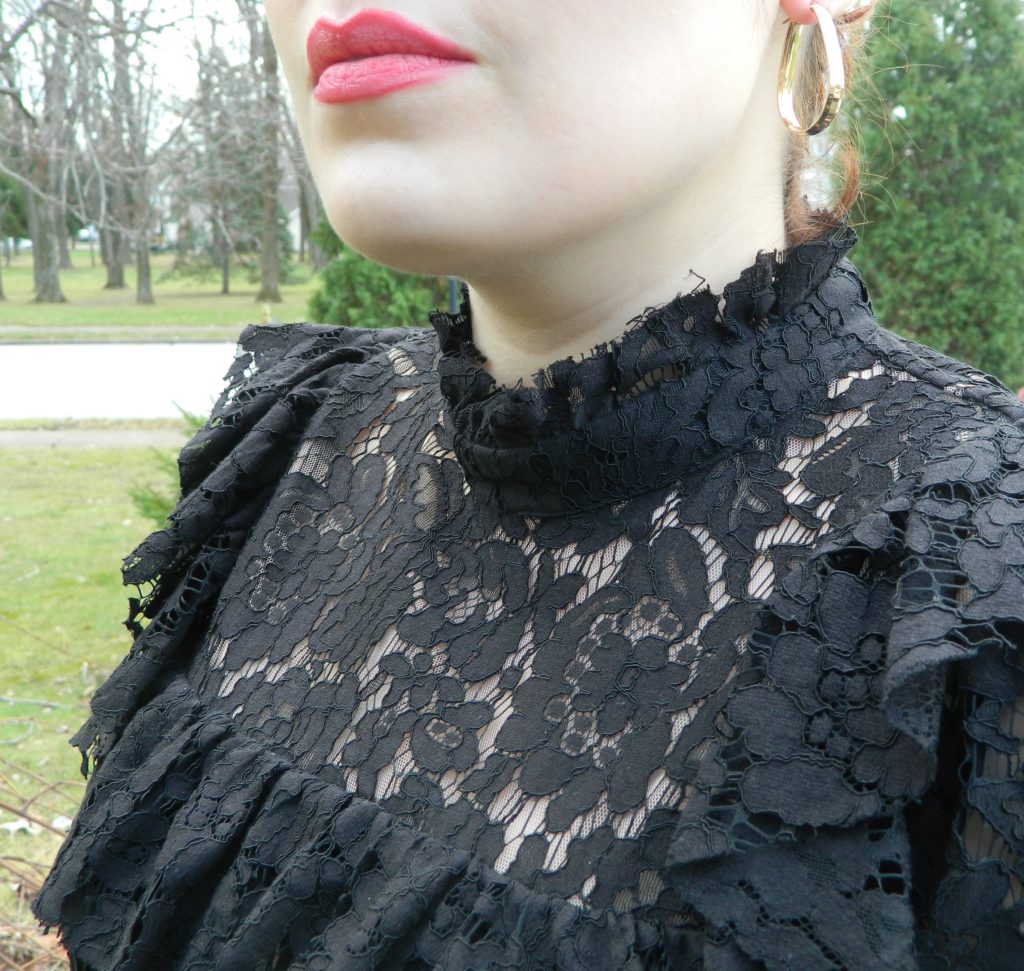 There is less than a week left for voting. Please take a moment to vote for Sugarpeel for Best Local Blogger!
Copyright © Dandelion by Pexeto