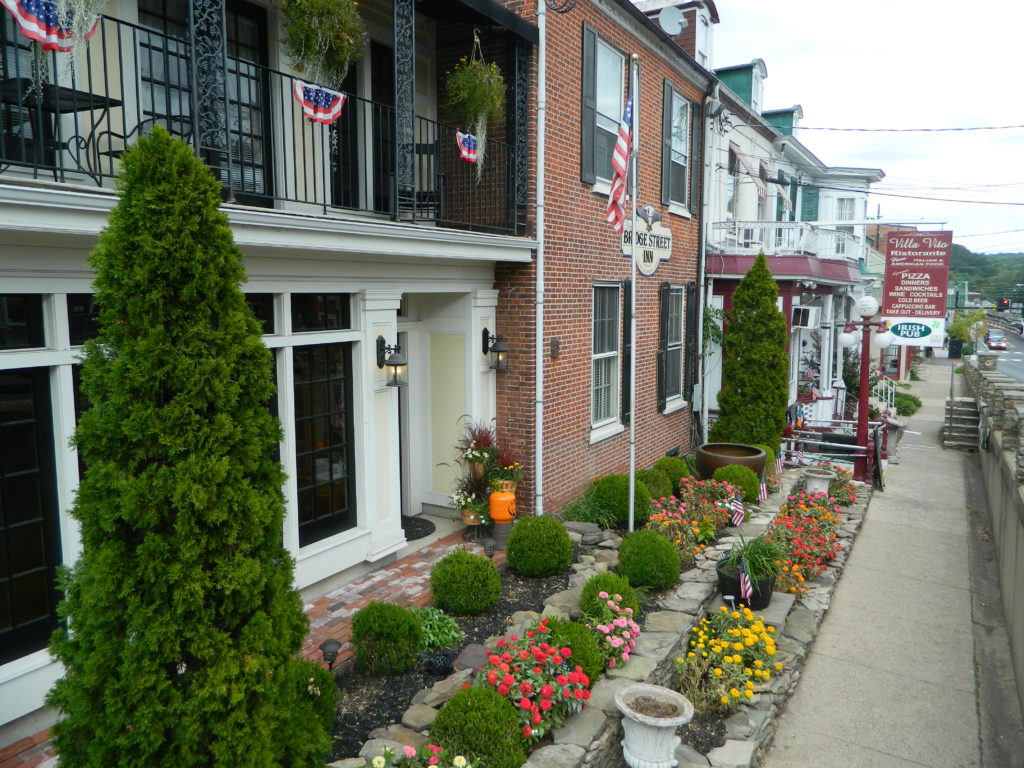 During my delightful stay and conversations with owners, Carl and Dinie, I learned all about the unique differentiators that make the historical New Hope, Pennsylvania truly special. As I mentioned in my previous article, people from all walks of life, from celebrations to business trips to romantic getaways find comfort at the Wedgwood Inn. Over the years, the Wedgwood has continued to embrace the rich history of the Inn and town, while incorporating the modern, including free wifi for convenience. All guests should feel at home no matter the season or holiday. Carl and Dinie offer holiday inspired dinners to ensure that travelers experience the highest hospitality.
Young, old, and everyone in between can enjoy the charming town of New Hope, which is filled with antique shops, delicious restaurants, boutiques, tours, plays, and much more. For a list of upcoming events visit the New Hope Community calendar. Interested in maximizing the scariest month of the year? Make a reservation for a private ghost tour and embark on a lantern-led walking tour while learning legendary local ghost stories. Enjoy seasonal events from the New Hope and Ivyland Railroad including the anticipated Haunted Halloween Train and the upcoming North Pole Express.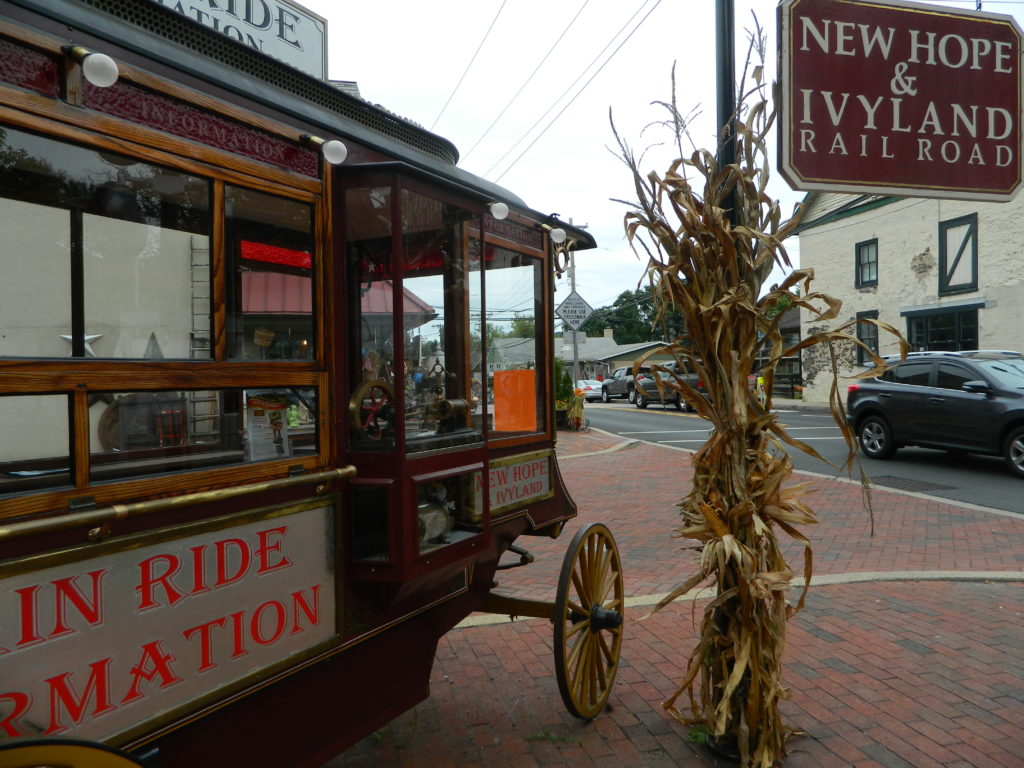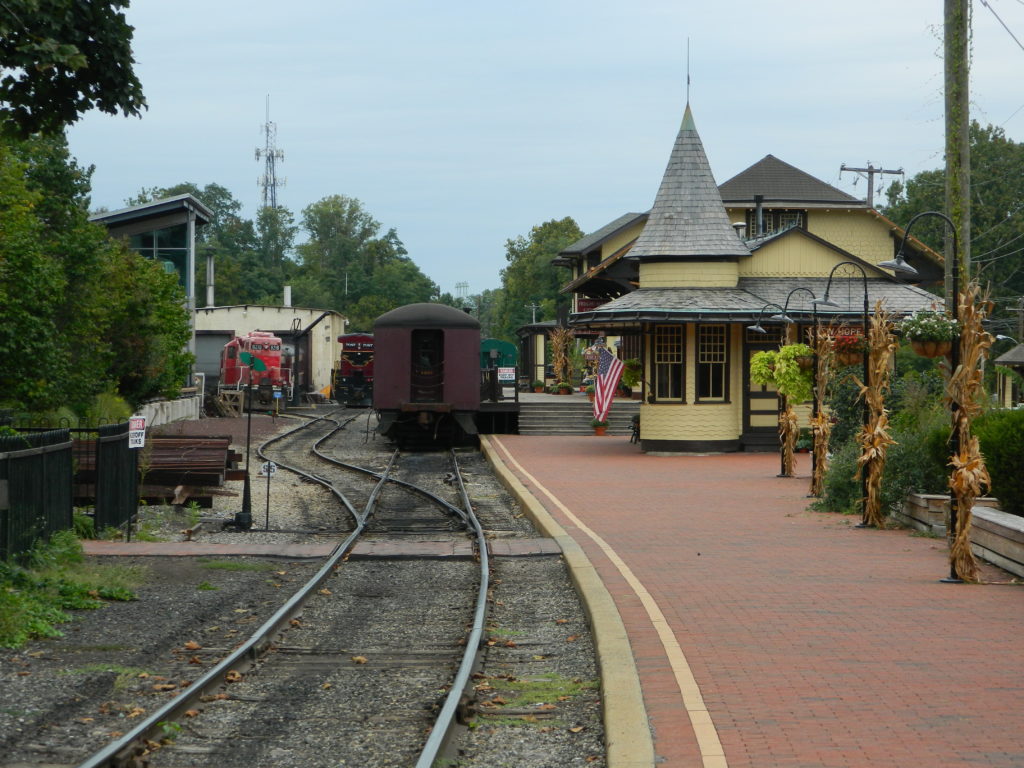 History buffs can visit the New Hope Historical Society and make a reservation for the Parry Mansion tour.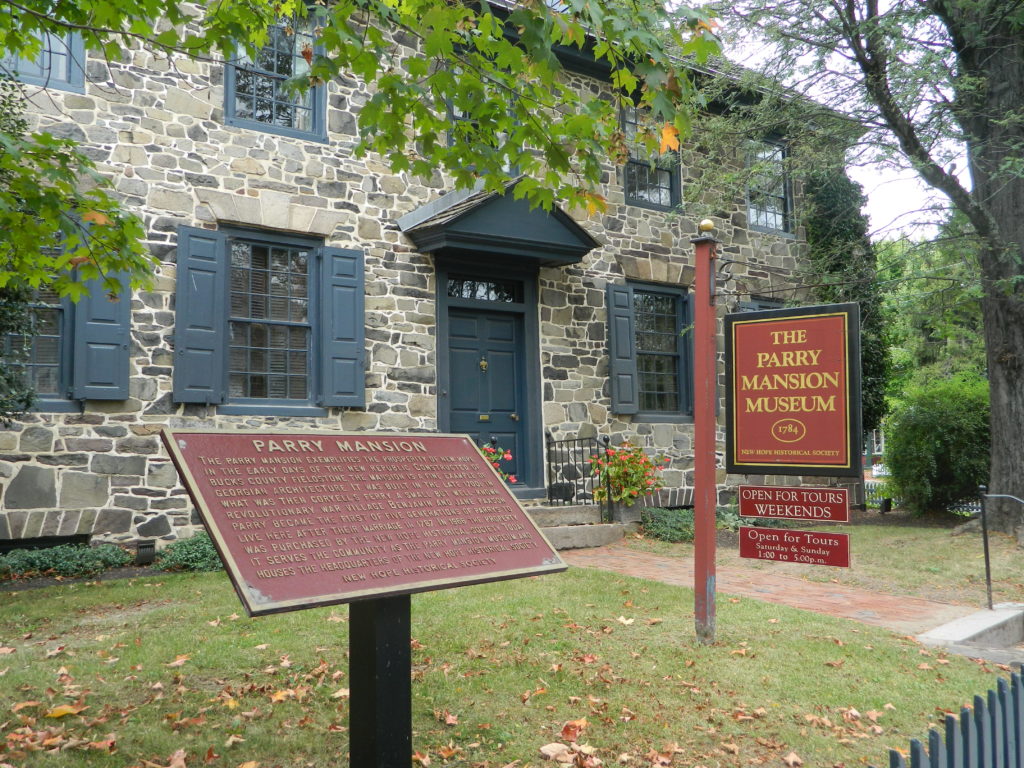 The Bucks County Playhouse offers programs for children, teens, and adults. Do not miss out on The Rocky Horror Show, playing October 21st-30th!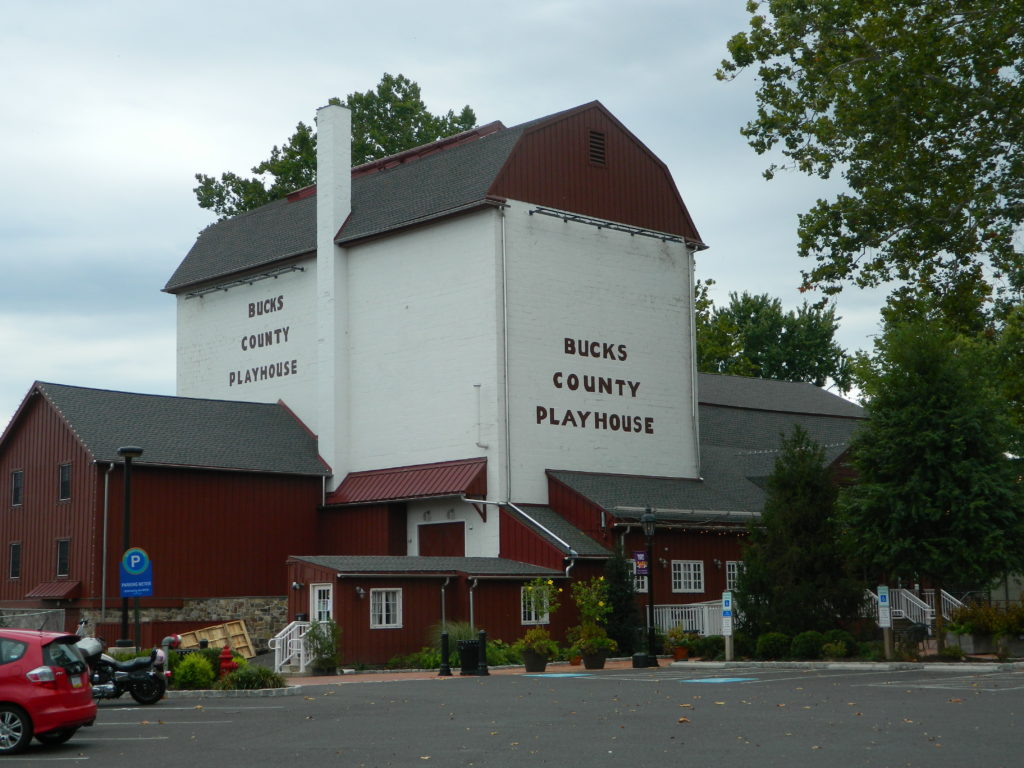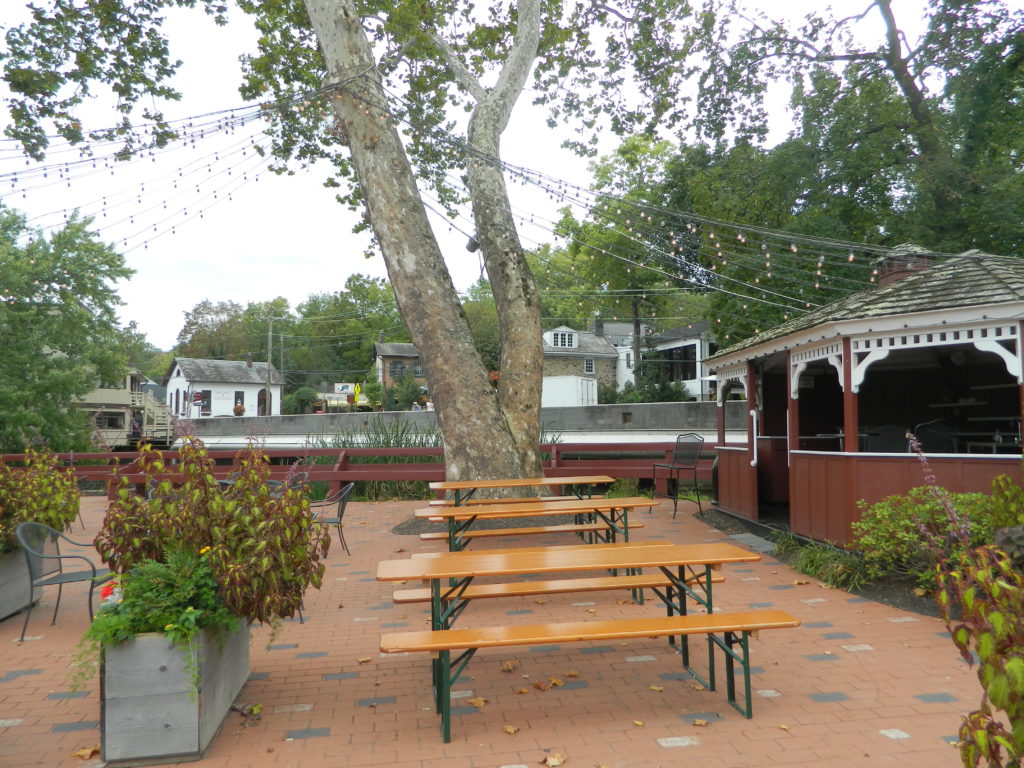 Of course, I could not leave New Hope without browsing through antique shops and strolling through all of the boutiques, including the fabulous vintage pieces in Nightbird Vintage Clothing and Love Saves the Day. I found an absolutely delicious smelling soy candle in Warm Pumpkin Spice from the Bridge Street Soap Company, where you can also create a custom fragrance for body care products!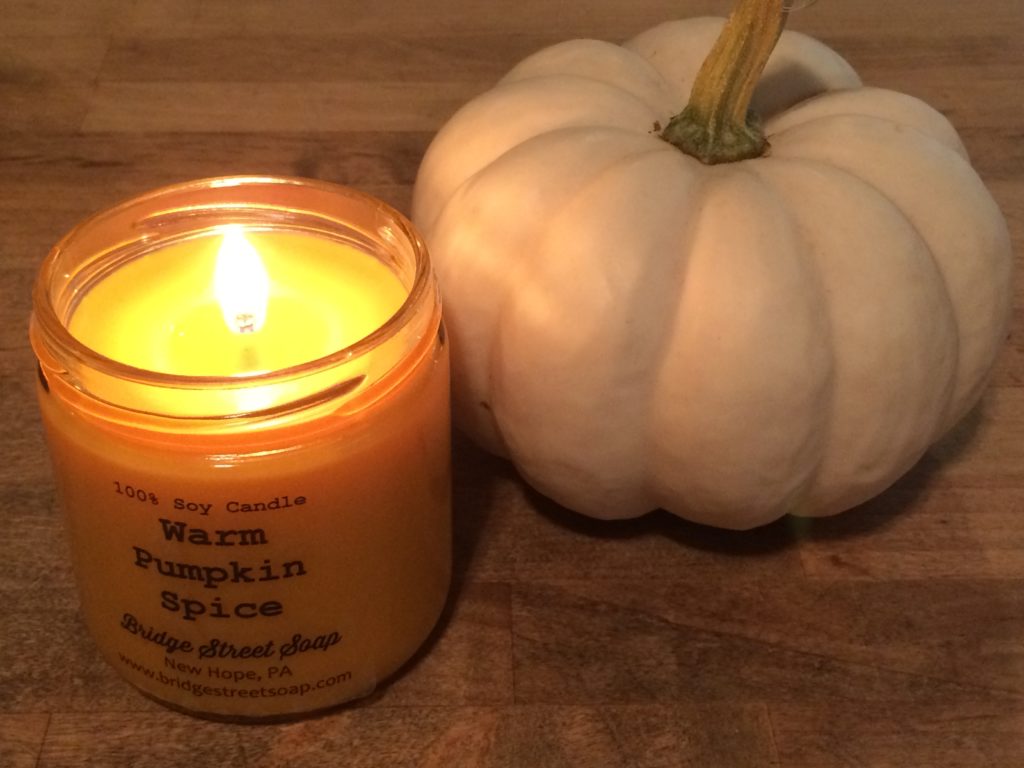 There is so much to do for all ages. As we begin the homestretch of the holiday season, be sure to take advantage of all the wonderful things that New Hope has to offer. Make a reservation at the Wedgwood Inn and enjoy a relaxing stay with much to do and see. Also, keep in mind that Carl has clients that he offers consultation and education in the hospitality, specifically B&B industry. Anyone interested in switching careers or starting an Innkeeper profession should contact.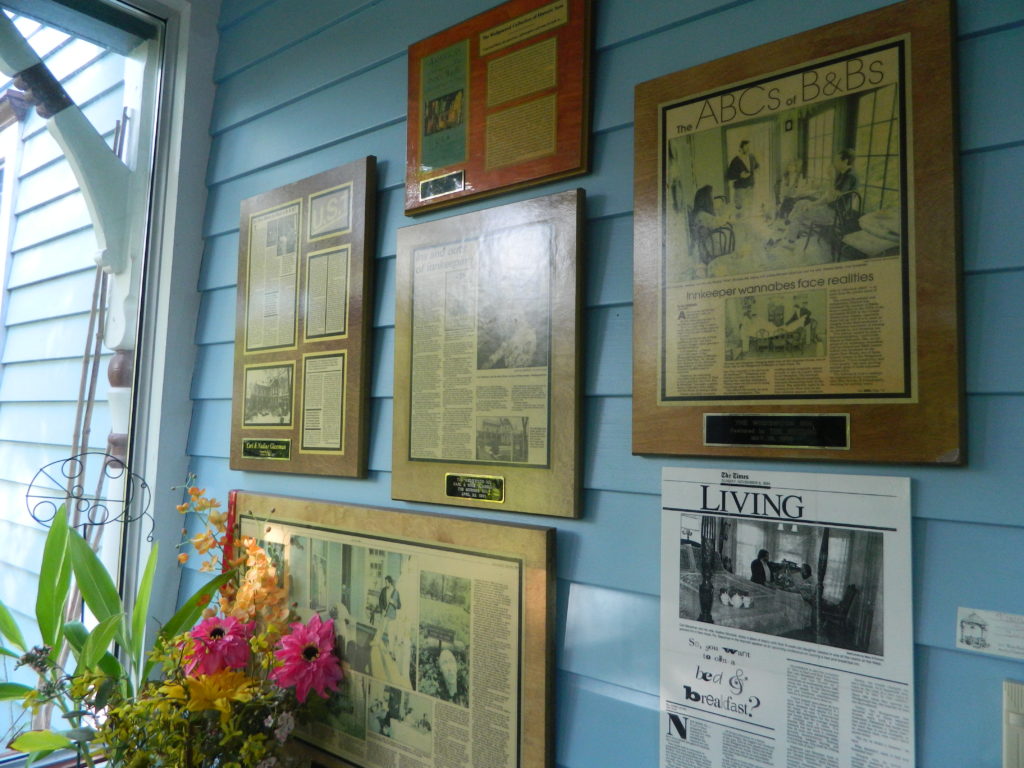 I have been visiting the Bucks County New Hope area for several years. The Solebury Orchard  is one of my favorite places, especially during the fall season. I need to stock up on their famous apple butter and cider all year round. This is just one of the many beautiful attractions in the area only walking distance from the gorgeous Wedgwood Inn.
The Wedgwood Inn and owners, Carl and Dinie are too special to condense into one article. I will be following up this piece with another feature. Please stay tuned! The Bed & Breakfast was established in 1982 and is only one of the three properties owned by Carl and Dinie, the Umpleby House Bed & Breakfast Inn and the Aaron Burr House.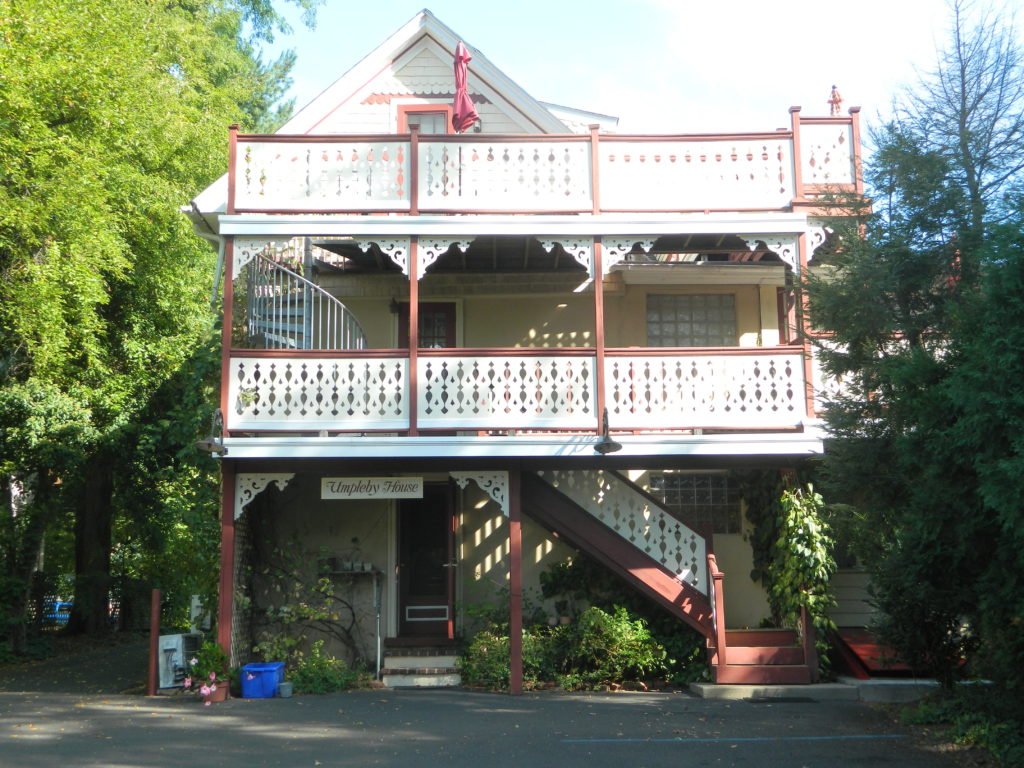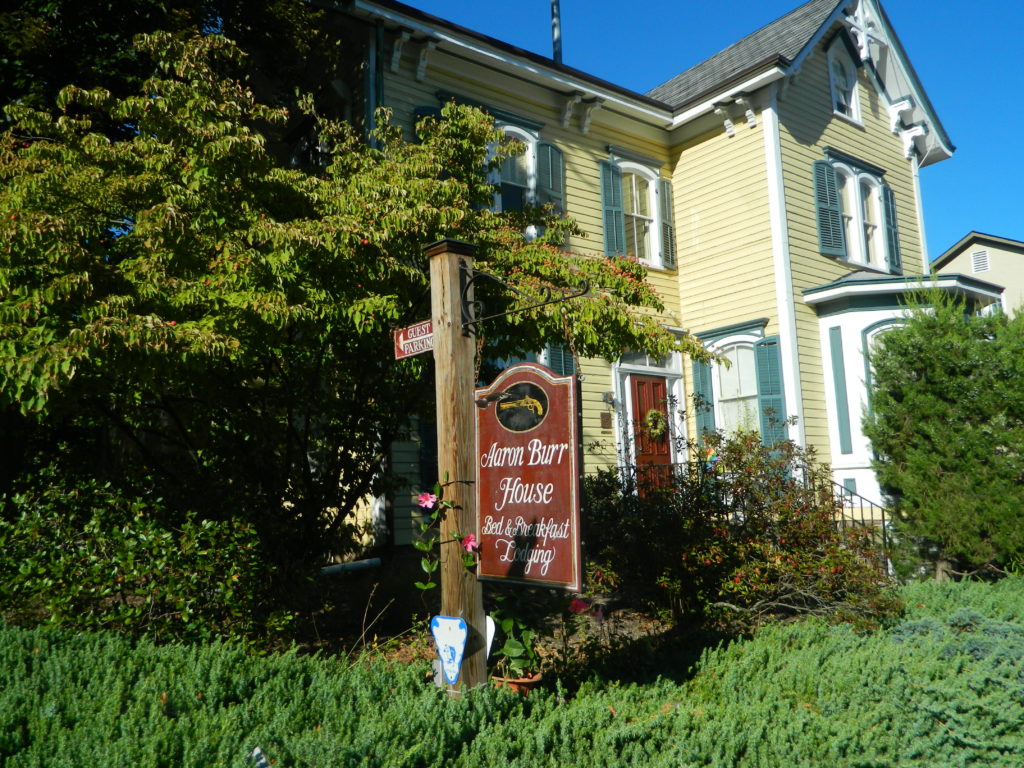 It is also worth mentioning that it is the oldest continuing B&B in Pennsylvania and celebrating its 35th anniversary this upcoming year! All three Inns are centrally located, nestled on sprawling acreage filled with black walnut trees, rock walls, and decorated with gazebo's, hammock, and plenty of comfortable lawn furniture. Guests have access to the serene property where they can unwind and relax.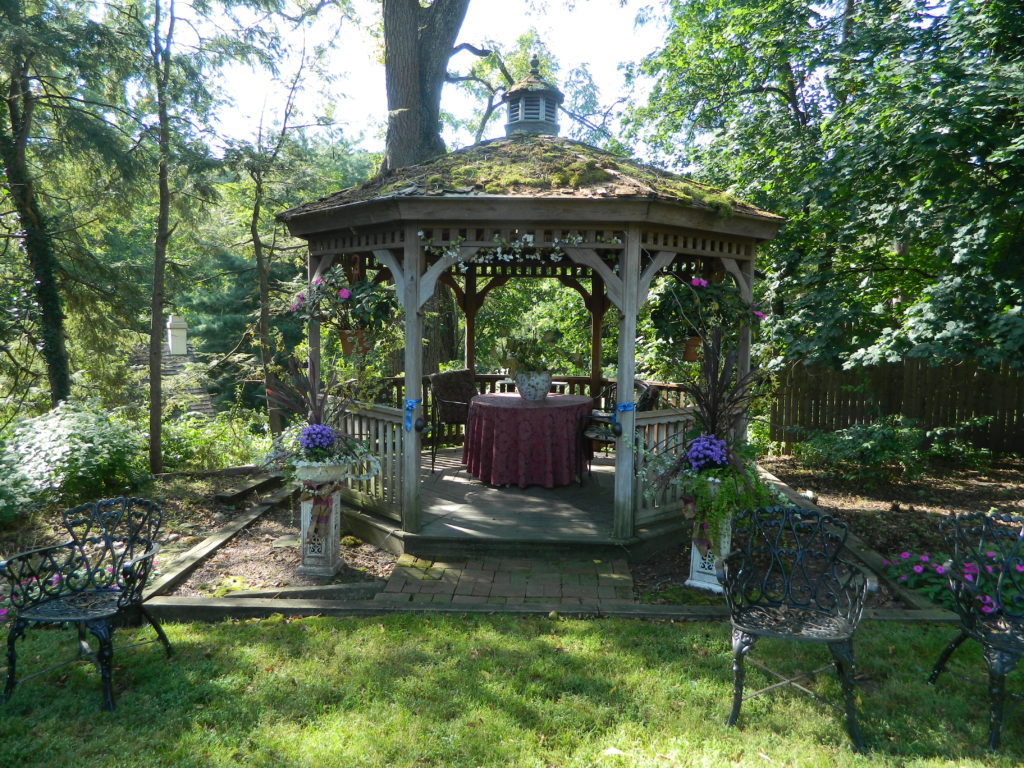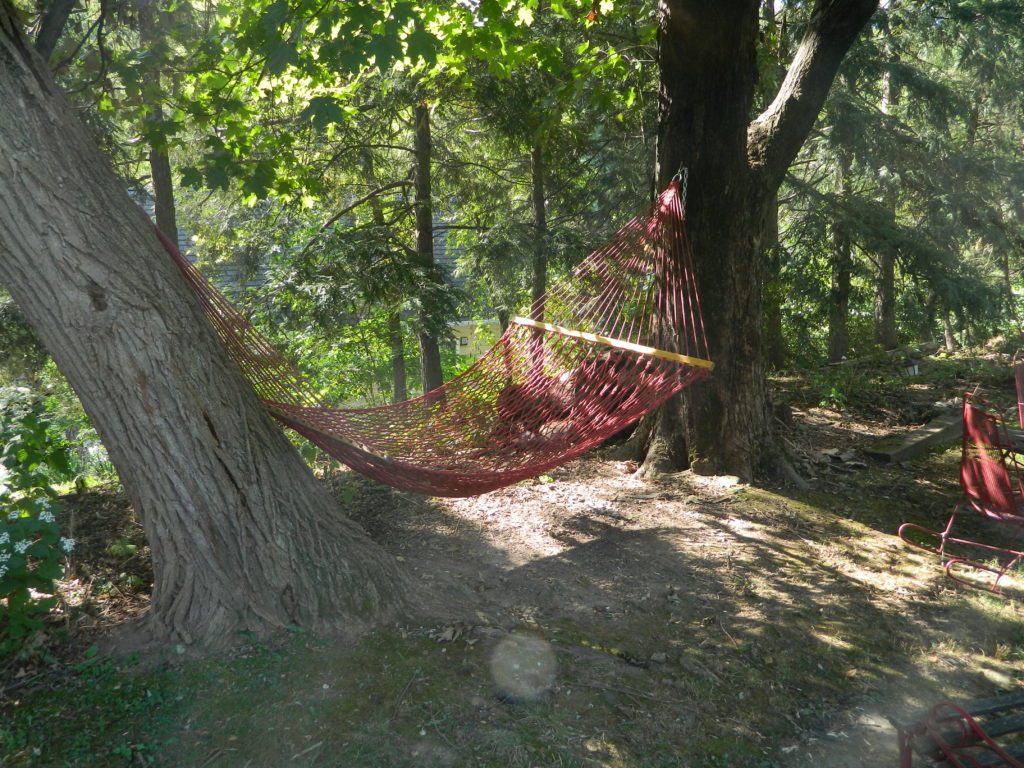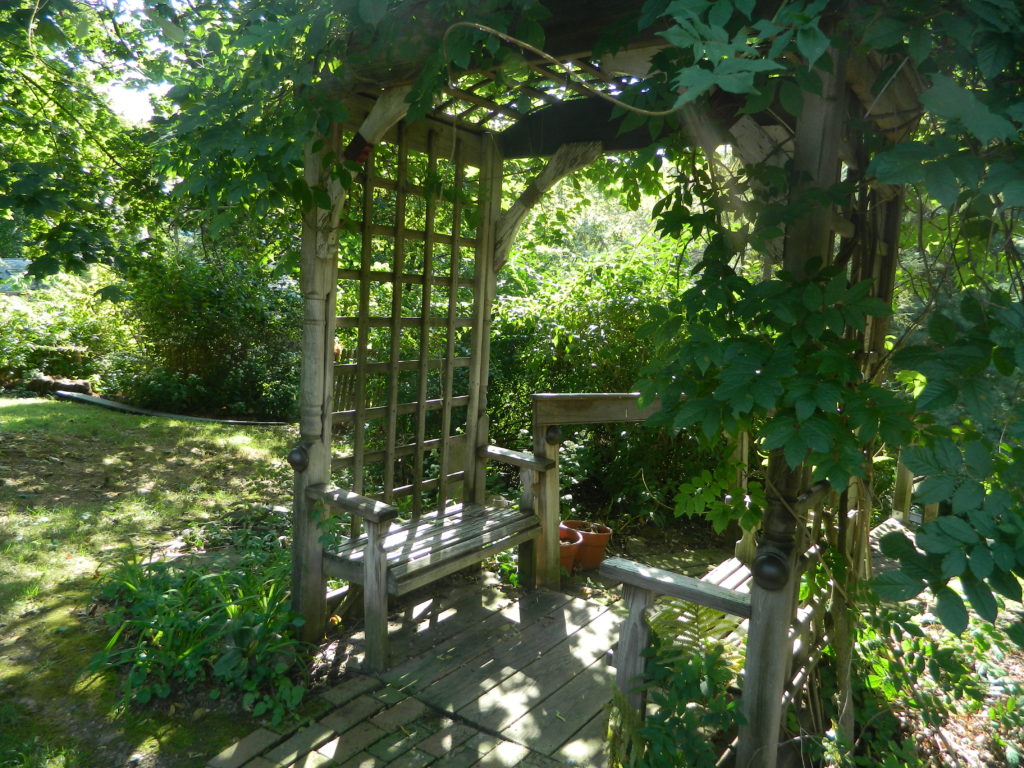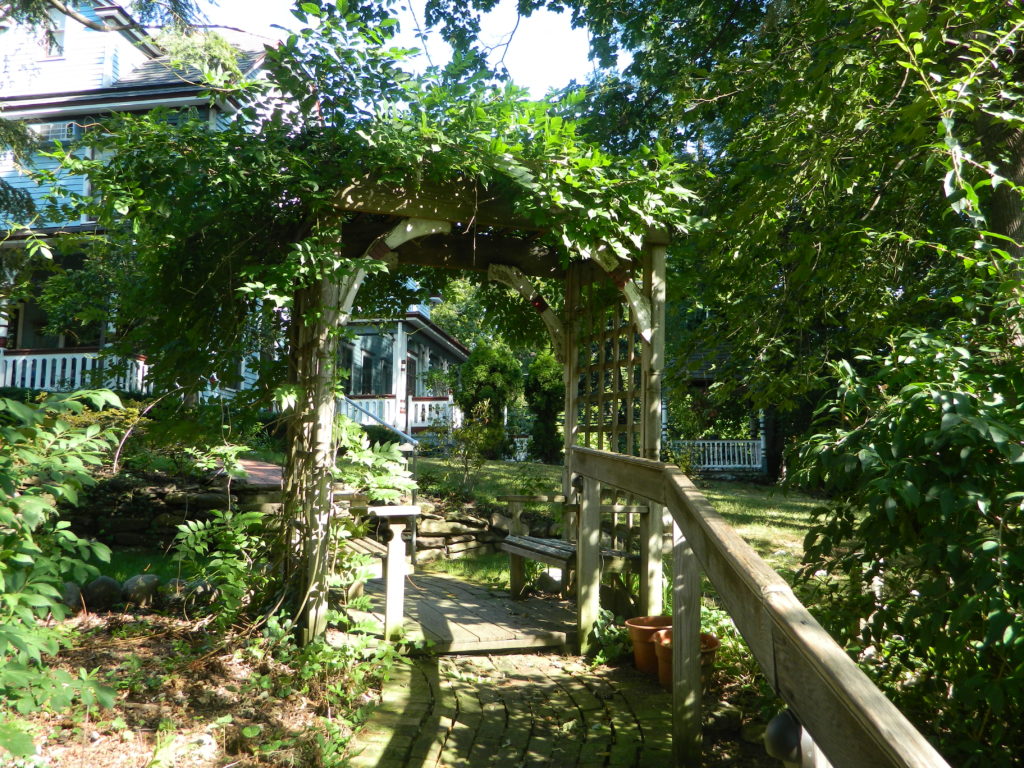 Let's begin with my experience. Travelers, business retreats, celebrations, any guest that visits the Inn is treated as if they are family. Dinie and Carl make it a priority to welcome everyone with open arms (even children, which is rare for this type of establishment). Their passion is evident and it is truly a labor of love. Carl mentioned that they wanted to find a job that they did not feel as if they needed a vacation. Over the years, the Inn itself may have driven guests, but it is their ability to successfully run not just a B&B but an escape from the "dog eat dog world," into a calm and inviting environment. This culture/ atmosphere is evident and Carl and Dinie are to be credited as well as their delightful and equally welcoming staff including Innkeepers, Carrie and Olga.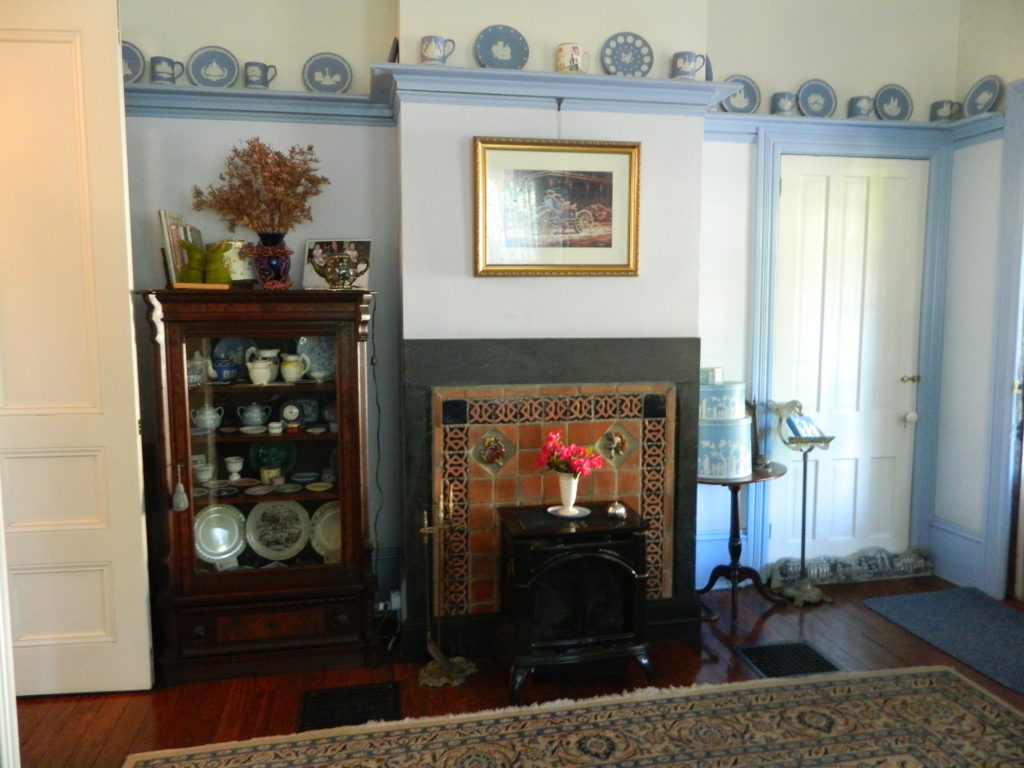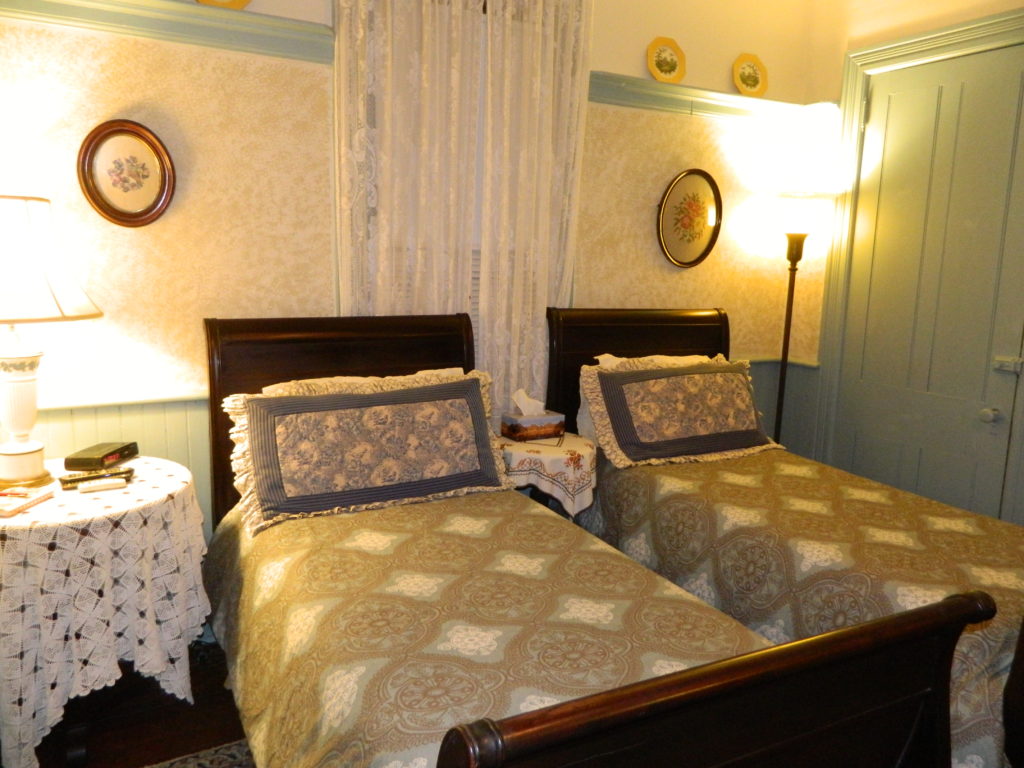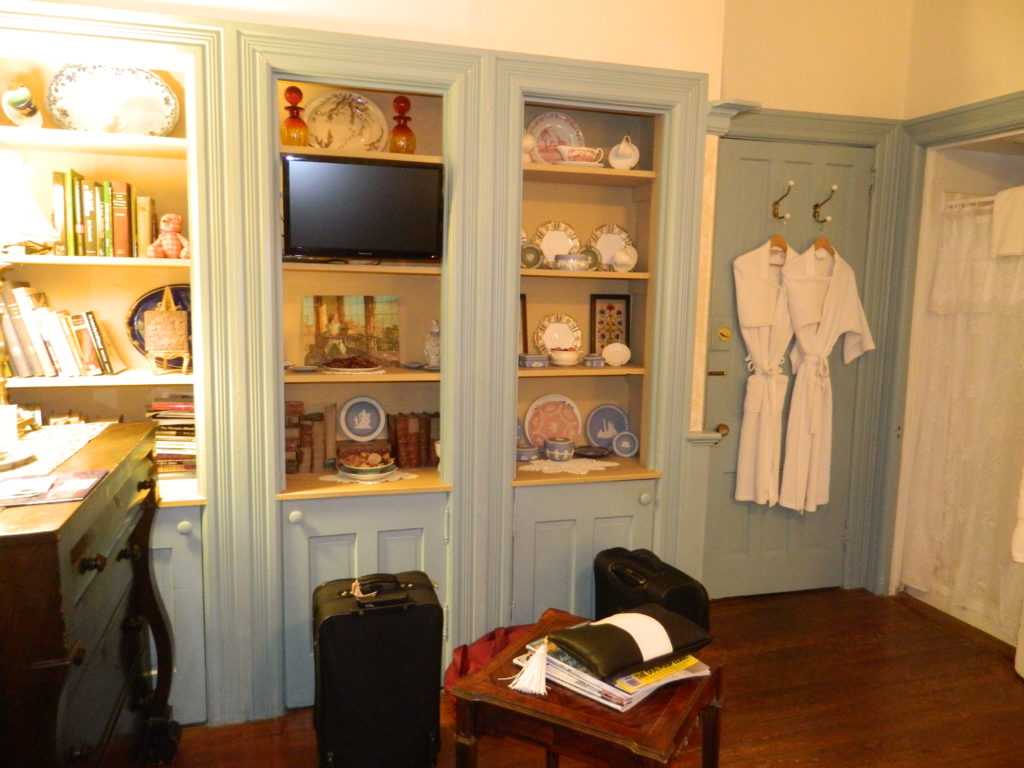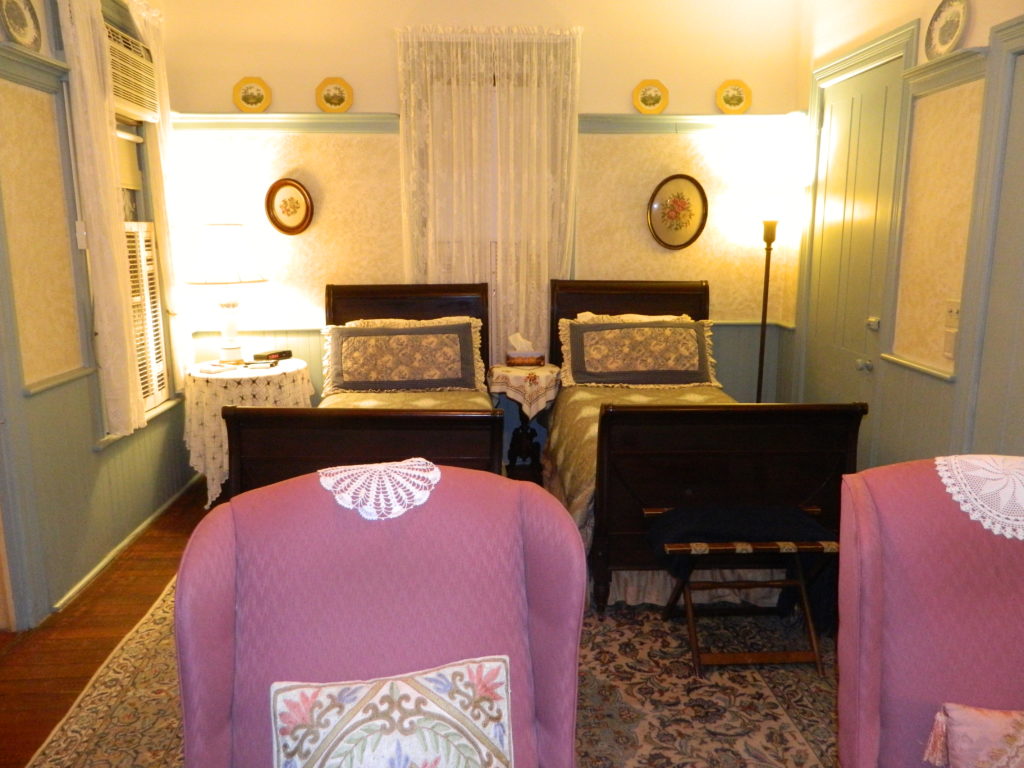 Planning a visit to this famous B&B was enhanced by the time of year. I was fortunate enough to stay during my favorite season, which added to my experience. The fall weather was crisp in the morning with dew drops on the grass, sunny, and a light breeze in the air. I can only image the beauty during the winter months, which is decorated with twinkling winter lights and Wedgwood ornaments; open all year round even on holidays!
In the morning, the smell of freshly brewed coffee wafted into my beautiful room. The dining area is a new addition to the historic home, added on to accommodate a growing number of guests. As I entered the meticulous and cozy room I was immediately greeted and introduced to other guests- two couples which were recently married and celebrating their honeymoon. Fresh fruit, homemade jam, yogurt, granola, and orange juice waited for me at the table. Dinie poured coffee and chatted with me. I felt as if I had known her for years. Fresh baked egg casserole was served along with fresh baked croissant and peach bread still warm from the oven. Even the baskets that held the bread had little pumpkins decorating the exterior in honor of the upcoming holiday. I appreciate these little touches more than I can even describe, which is sometimes lost when staying at a large hotel.
My stay was incredibly restful and I would recommend the Wedgwood Inn to all those interested in exploring the unique Buck's County area or making the Inn a home base for traveling to the major cities.
More to come next week…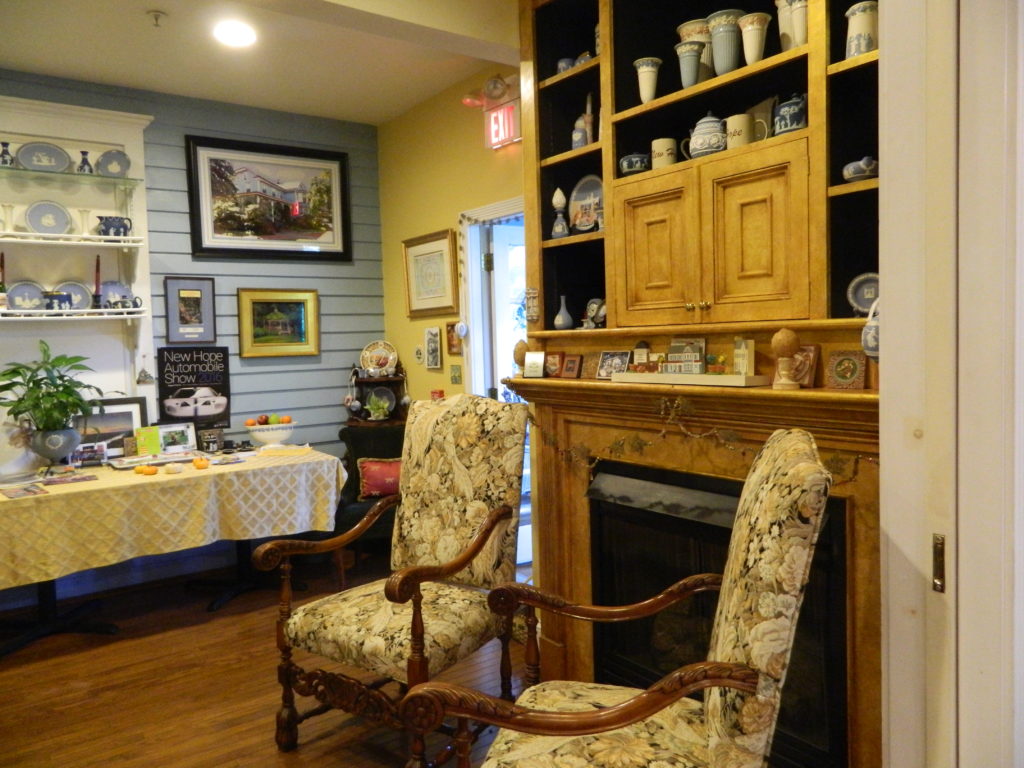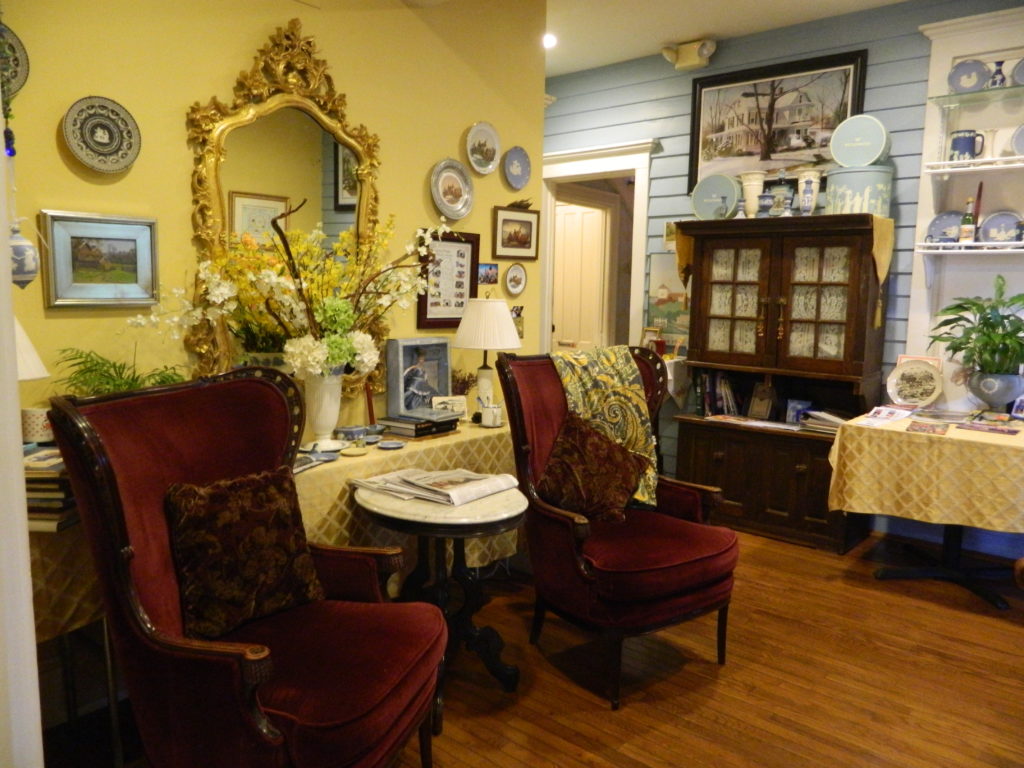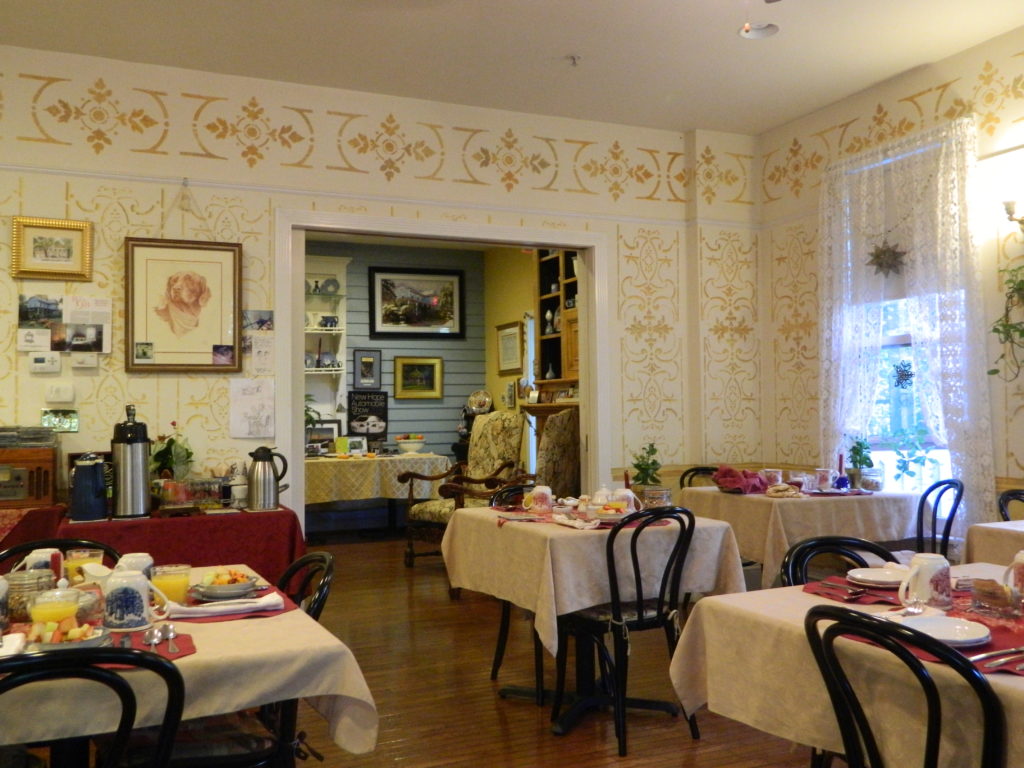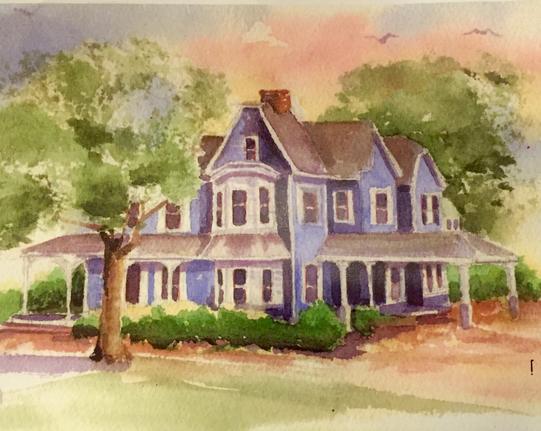 This weekend I will be visiting and staying at the Wedgwood Inn, located in New Hope Pennsylvania. I am thrilled to be featuring this beautiful and historic Victorian Bed & Breakfast. Owners and Innkeepers, Nadine and Carl purchased this one of a kind home in 1982 and have been running it ever since. The Wedgwood Inn is set on two acres of bucolic land in the heart of Bucks County.
The Inn pays homage to the past as guests dine on bone blue Wedgwood china (Invented by Josiah Wedgwood) hence the name. Contemporary accommodations are incorporated as well including jacuzzi suites. Breakfast is served daily and all food is made from scratch with love.
Stay tuned as I report my full experience, interview with owners, and photos next week!
Well I did it- after years of watching some of my favorite actresses and a famous Disney Princess, I dyed my hair red! I met Paul Labrecque at The Rittenhouse Spa & Club of which he is the proprietor and Master Celebrity Stylist. On my phone, I saved many photos of styles that I thought would work for my hair. I also, for good measure, favorited a couple of hair colors that were completely out of my comfort zone, but that I loved nonetheless. As I began my consultation, I showed him a photo with the beauty Lily Collins who recently dyed her hair a vibrant red. He laughed softly and agreed that red was an excellent choice. He went on to say that the moment he looked at me he felt I should have red hair. In his creative hands I submitted fully to cut and color, trusting completely that I would love the finished look. Full video below!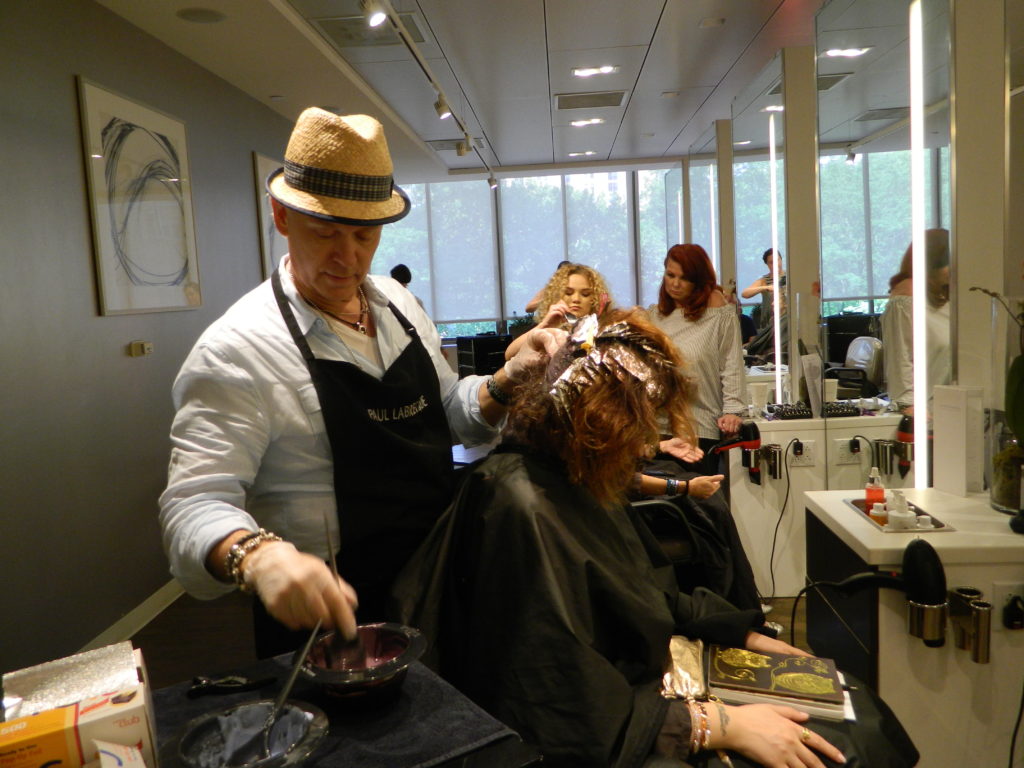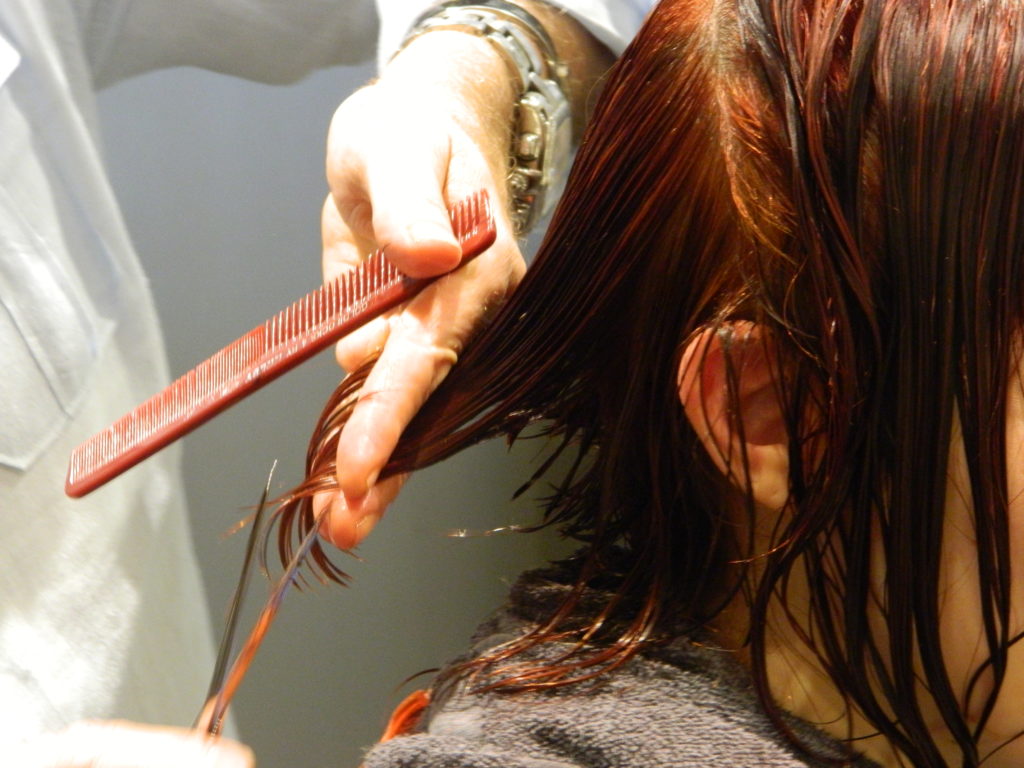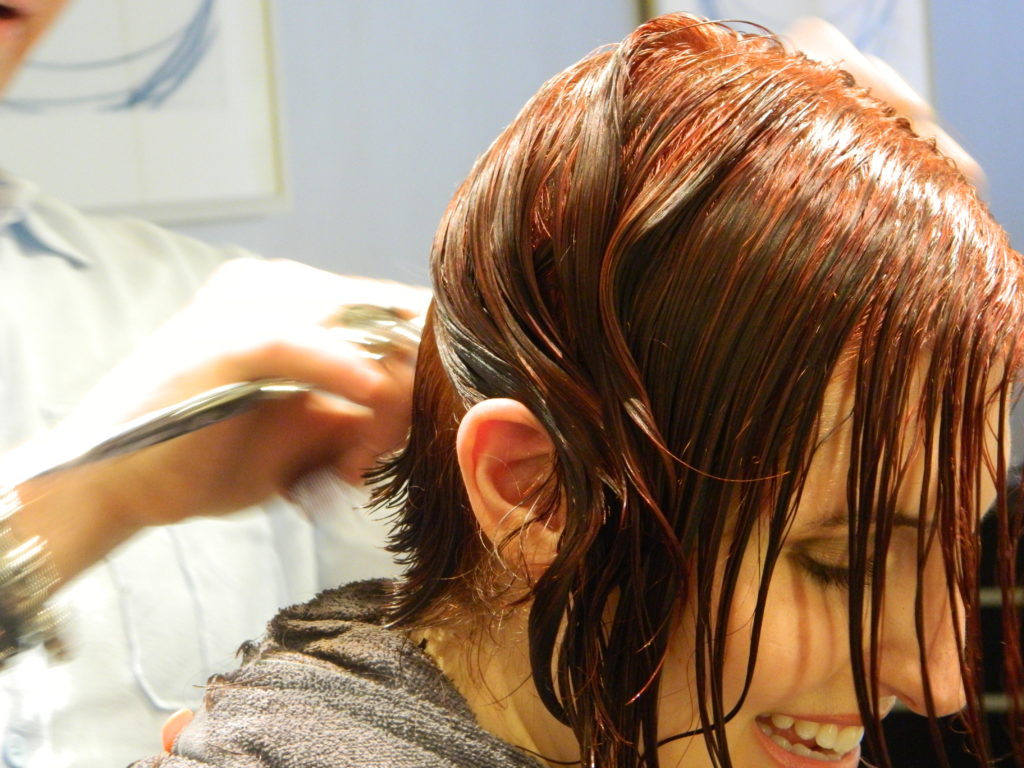 While Paul was applying the color, I was able to speak to him candidly about some of the biggest mistakes people make when it comes to hair. Paul believes that one big mistake is trying to move too far from your natural hair. For instance, he hears women complain that they wished their curls were even and beautiful, but the truth is using a straightener damages the hair texture and can alter it entirely. Instead, keep in mind that "simple is sexy" and "less is more." Your hair should have movement and not be weighed down with excessive product. The right products (including the Paul Labrecque line that I will be featuring) will be just as effective without having to overload the hair.
In the summertime, make sure to wear a hat and avoid chlorine and salt water. This may seem easy, but sometimes unavoidable. In that case make sure to wash your hair immediately following a dive in the swimming pool and on the beach use an oil based product to slick your hair in a ponytail. This will keep the salt water from penetrating your hair strands.
As for his favorite current trend…the undercut. This style is universally cool for both men and women and can include a simple to intricate design, personalized for everybody. Also, remember, "hair is your one renewable resource." Do not stress over a drastic hair change. It will grow back, return to original color, and can be restyled.
Back to my hair transformation. The entire appointment lasted under two hours. Those who frequent the salon often know that that is quite the feat. More and more salons seem to drag the process by overbooking simultaneously. By the time you leave you are starving after missing one to two meals and exhausted from sitting in the same attitude for hours…just me? Anyway, The Rittenhouse Spa & Club is a pristine environment offering traditional spa services in a tranquil, relaxing environment as well as offering a full array of products, hair and nails services and makeup application. Each artist is more talented than the next and as I sat and waited with baited breath for my "Ariel" hair, I was able to witness their exceptional work.
The results were a bit overwhelming. It seemed like a whirlwind experience; pick color, cut, style, done. I was impressed and elated with the outcome. It's amazing that such a change did not seem like such a change. In fact, it felt natural. That is the power of an excellent artist. Paul was able to create a look that captured my personality.
Thank you to Paul, Brian and The Rittenhouse!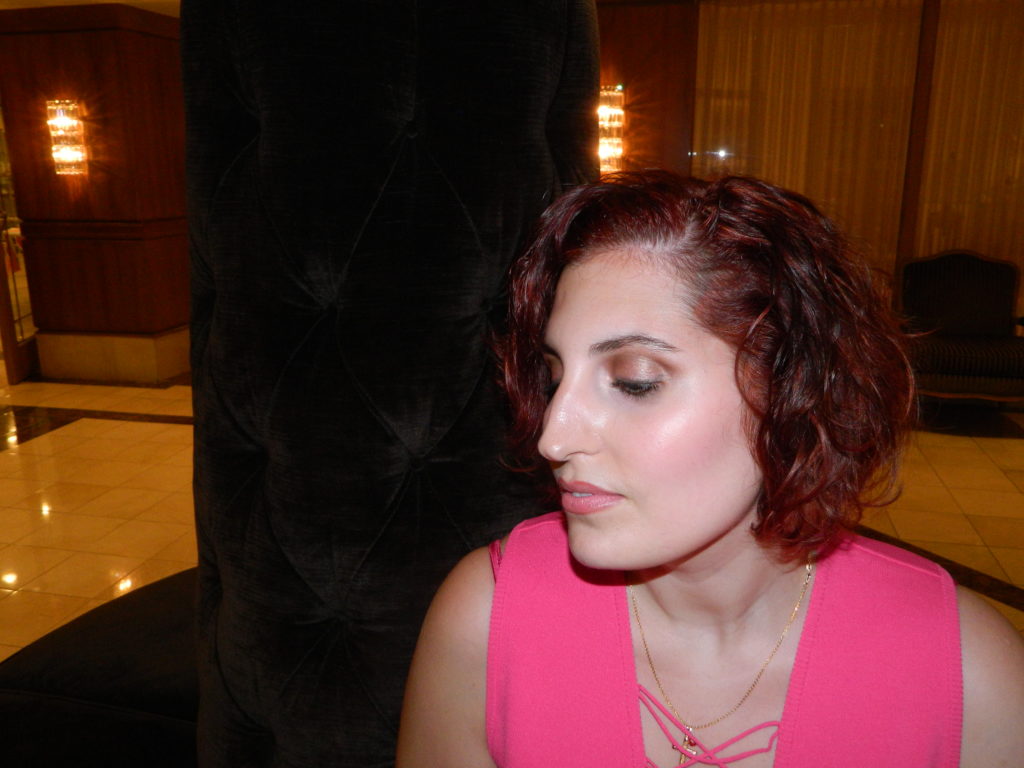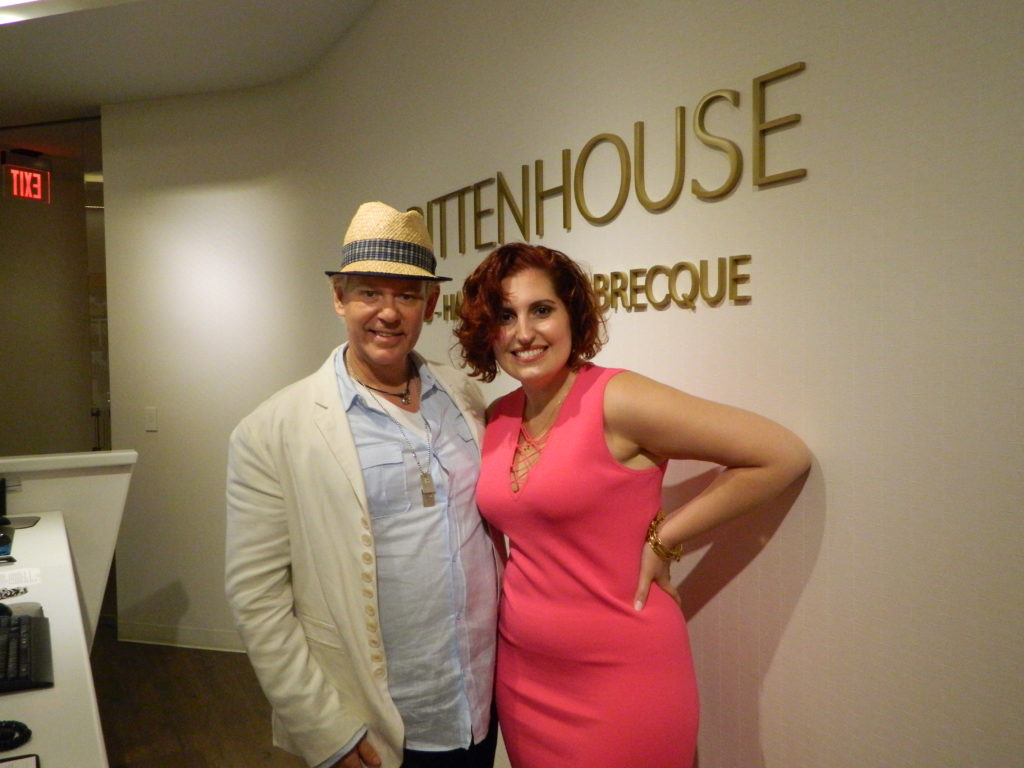 Thank you to Videographer, Aubrey Basla and http://www.bensound.com for the music!
Recently, I had the pleasure of touring The Rittenhouse Hotel and enjoying a salon service that I will feature next. The Rittenhouse is a beautiful luxury boutique hotel with fabulous amenities and excellent customer service. The hotel is located in Rittenhouse square across from the lush park. Whether you are traveling from afar or planning a staycation- this hotel offers something for everyone.
Chef Jon Cichon is the Executive Chef at Lacroix; creating delicious meals in the culinary style of "progressive international cuisine." Awarded World's Best Wine Lists 2016 by The World of Fine Wine. Guests can relax while they dine as the table area overlooks the park. The ambiance is upscale yet comfortable.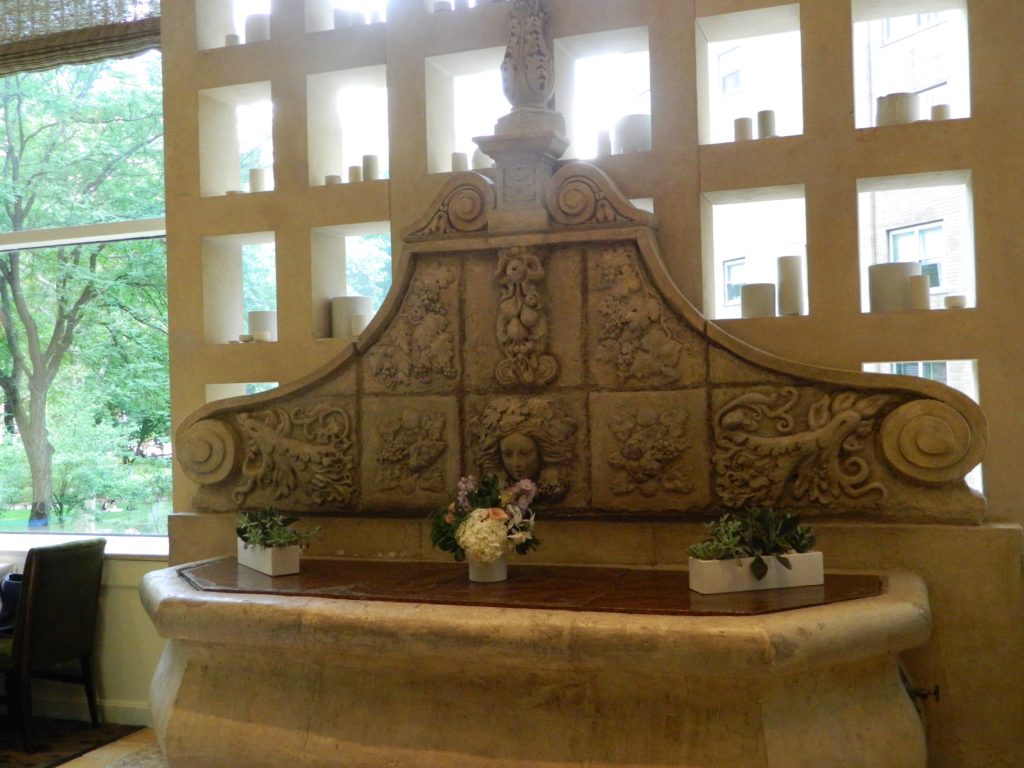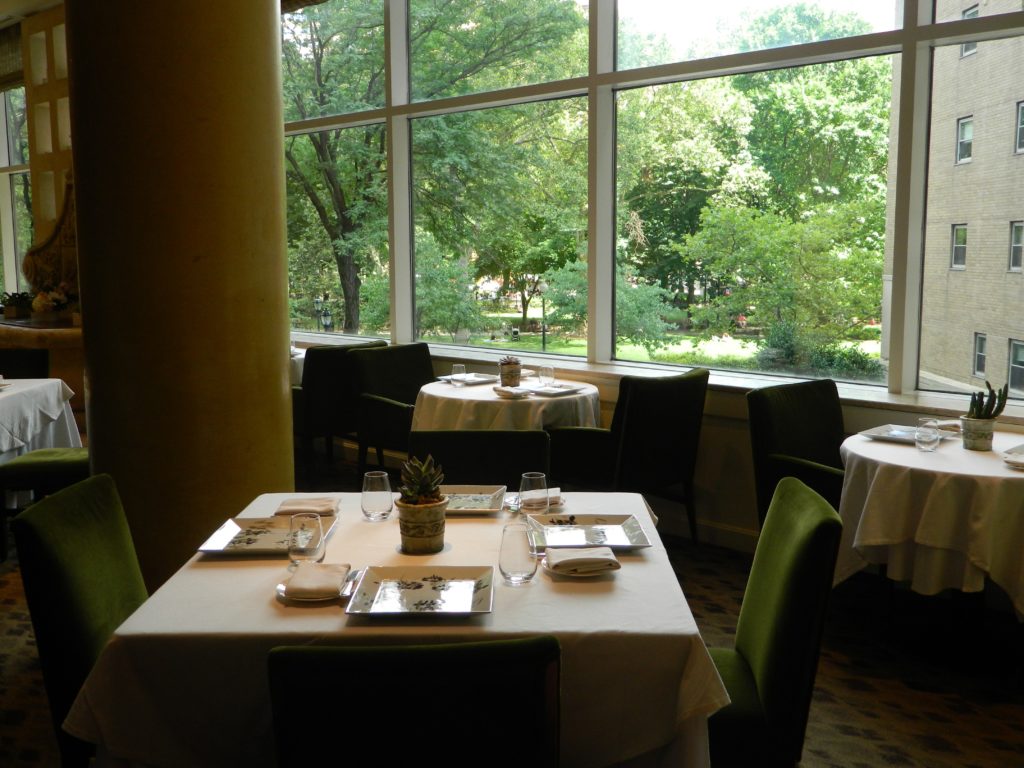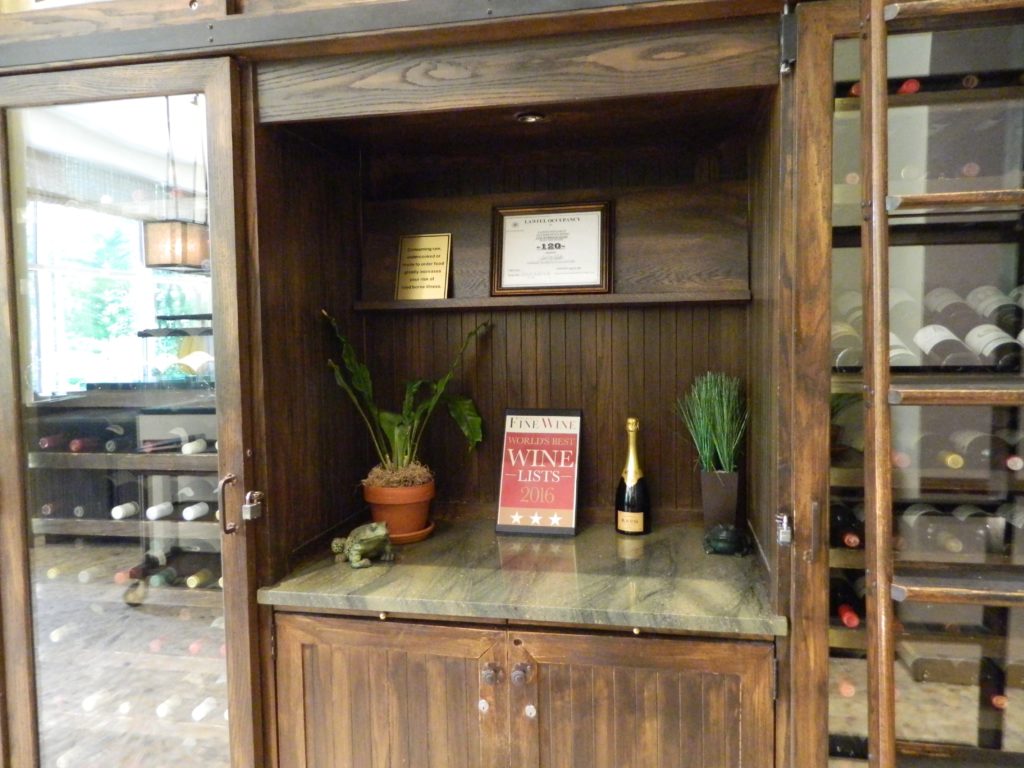 Craving a spot of tea in the afternoon? Guests can make themselves at home in The Mary Cassatt Tea Room, which serves tea and other delicacies including desserts and light fare from 2pm-5pm daily. The room is elegant and refined, embodying all of the traditional elements of a classic tea room setting, complete with white linen and impeccable natural light.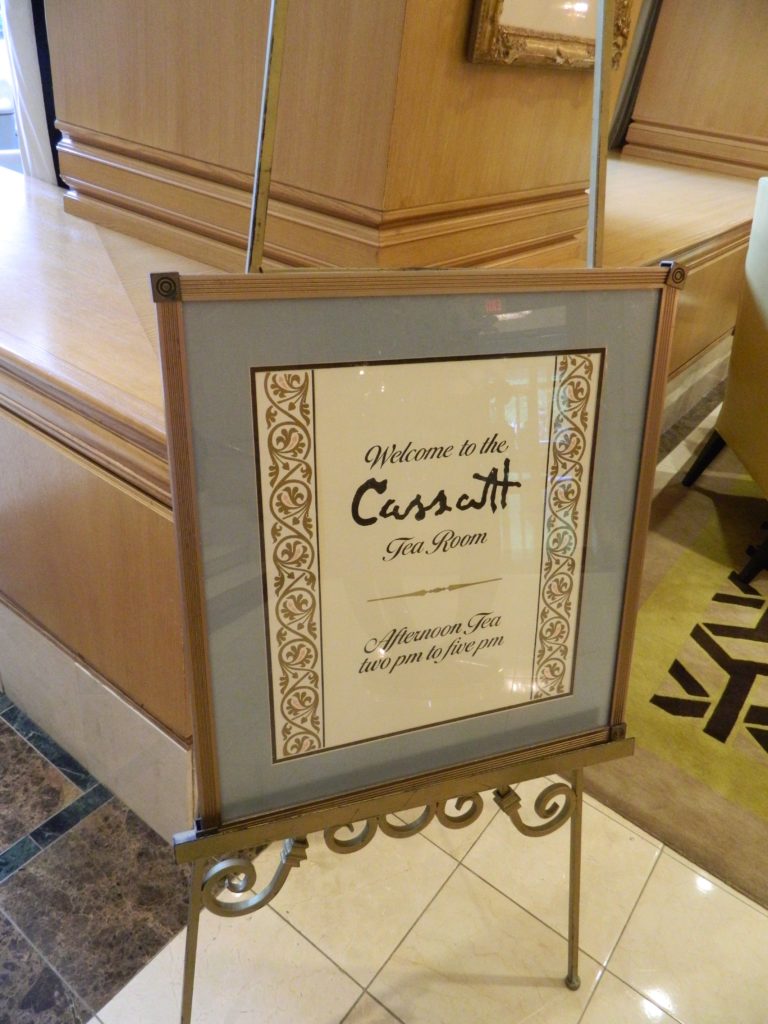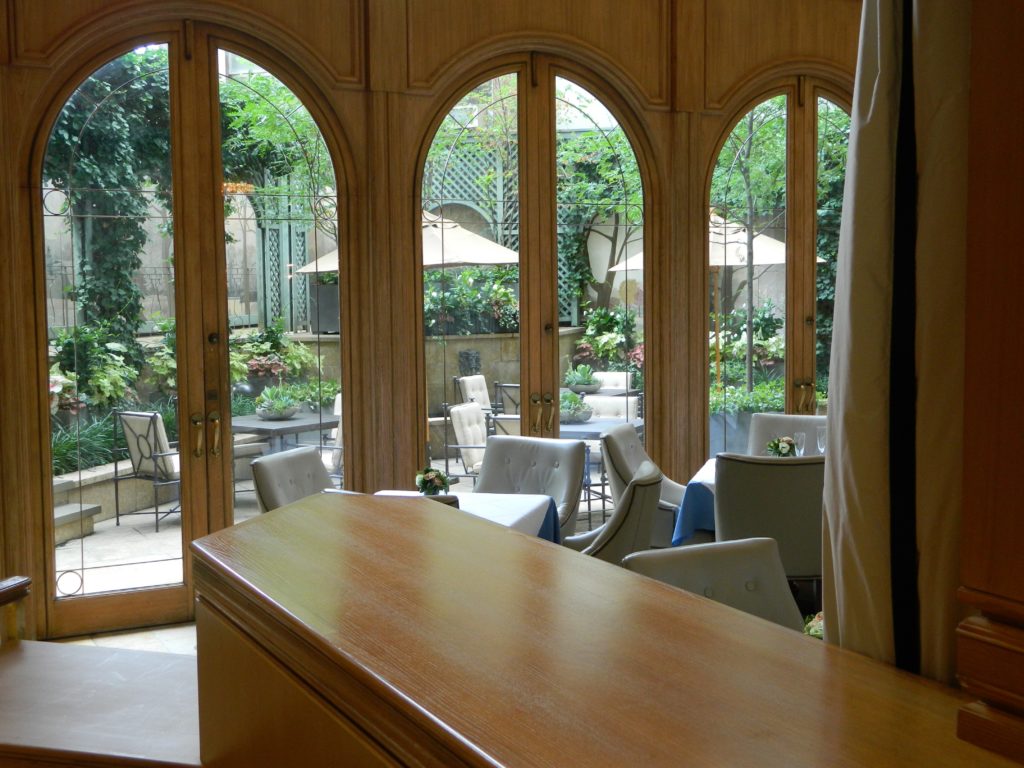 The rooms are incredibly spacious and inviting. Marble bathrooms are stocked with complimentary toiletries from renowned Italian perfumer, Acqua di Parma. Each room contains a private bar and 24 hour in-room dining. Every detail is covered to ensure a truly unforgettable experience. Traveling with your four legged friend? Not a problem. The Rittenhouse is a pet friendly hotel, making sure that no matter the guest, the stay will be enjoyable and stress free.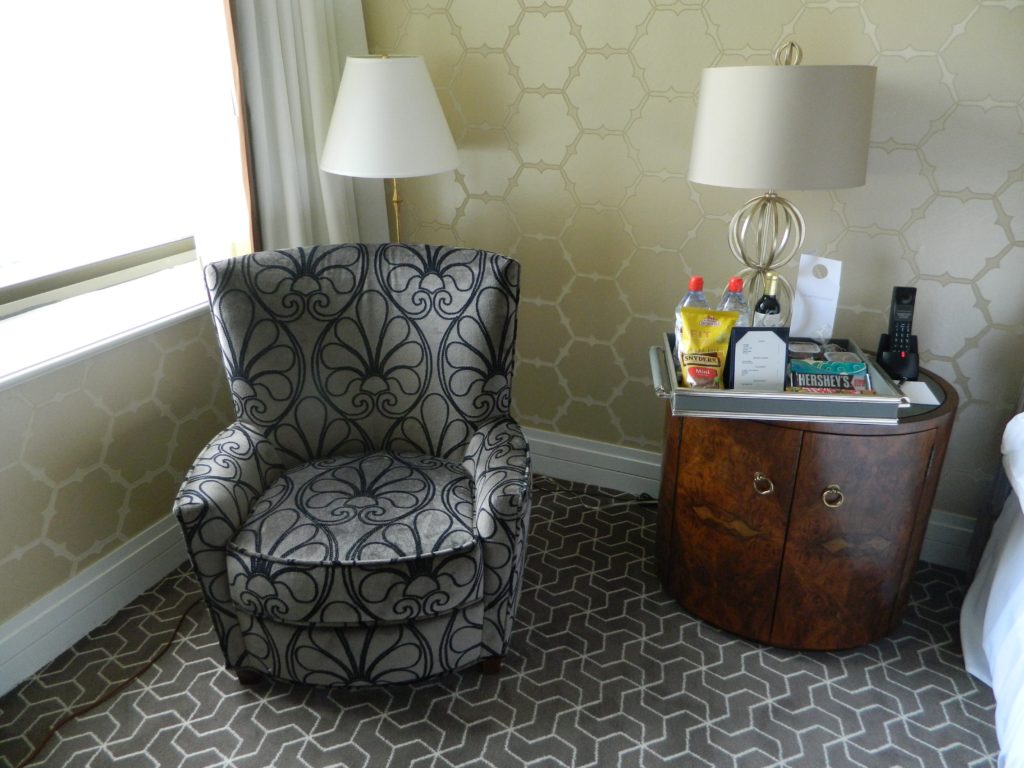 Some of the other exciting features include an indoor pool, gym with state of the art equipment and exercise classes, a gorgeous salon and spa.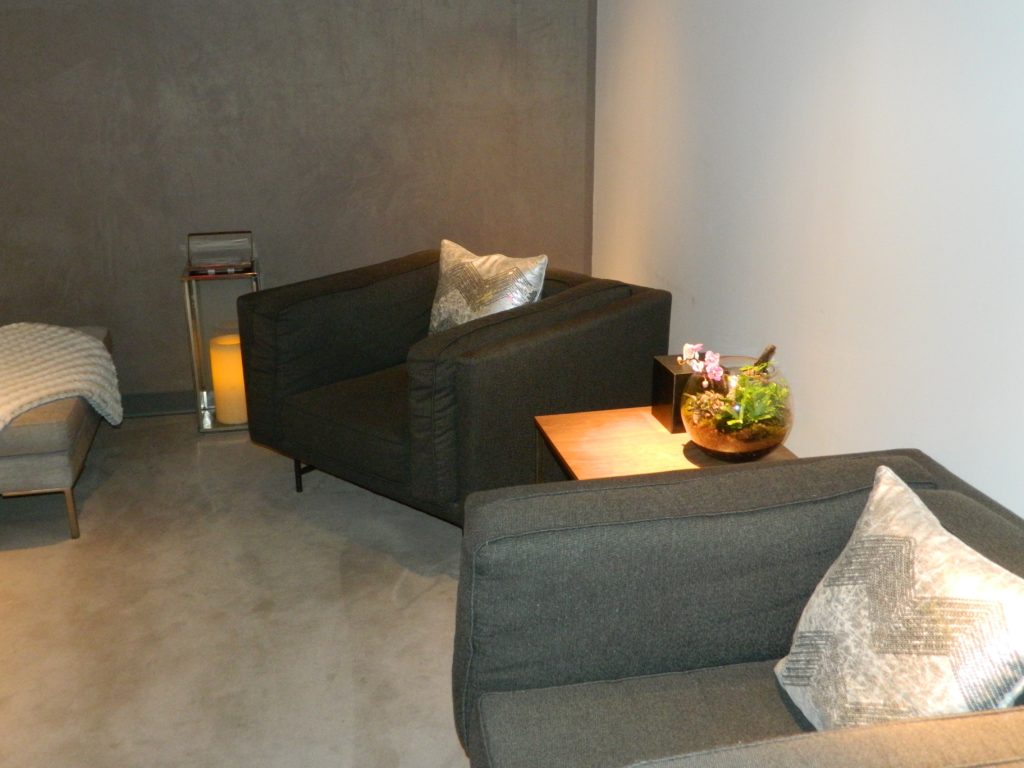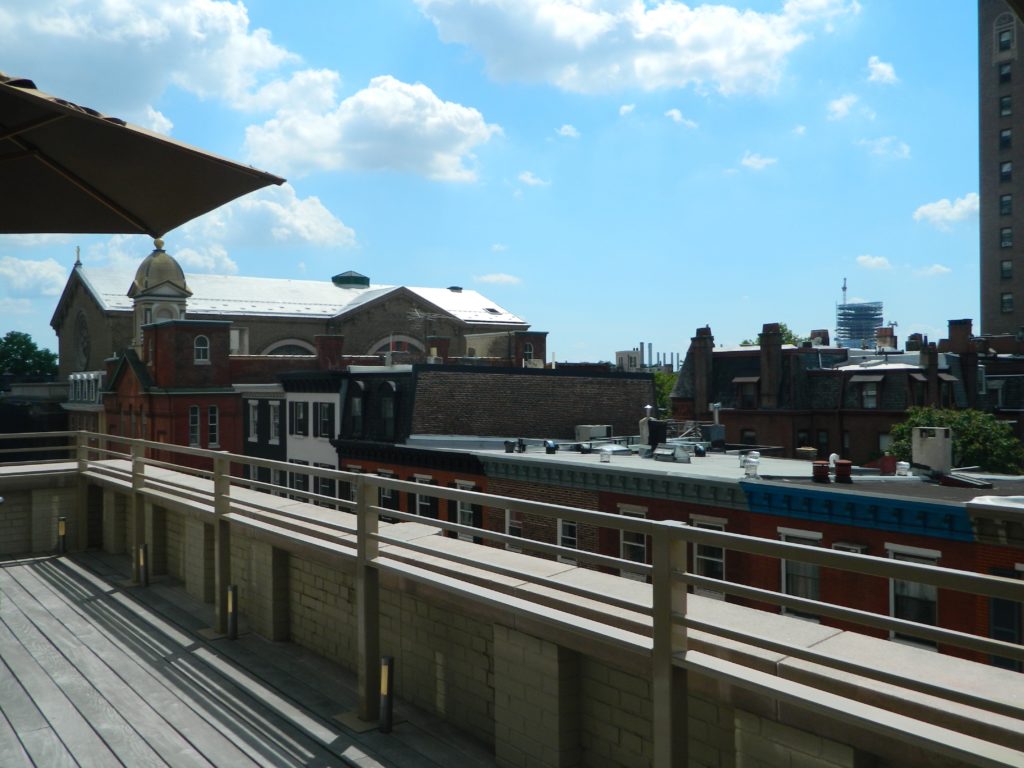 As Philadelphia is the host of the DNC- The Rittenhouse will be offering themed cocktails and spa treatments. This month and next month guests can enjoy BYO Mondays at Lacroix. There is also a brand new caviar menu! Be sure to explore the Luxury Specials and Packages prior to planning your next trip.
The Rittenhouse is centrally located and for those unfamiliar with Philadelphia, there is much to do in the city. Take advantage of your trip by visiting some of the fun upcoming events and attractions.  As a guest in this hotel you truly experience the relaxation of a vacation. I am thrilled to share with you my experience at The Rittenhouse Spa & Club, where proprietor and celebrity stylist Paul Labrecque styled my hair. Stay tuned for my next post including a video.
Thank you to The Rittenhouse Hotel!
Video and Photo credits: Aubrey Basla
As promised here is the detailed description of my most delicious meal, prepared by Chef Luke Rogers at the Liberté Urban Lounge Sofitel Philadelphia.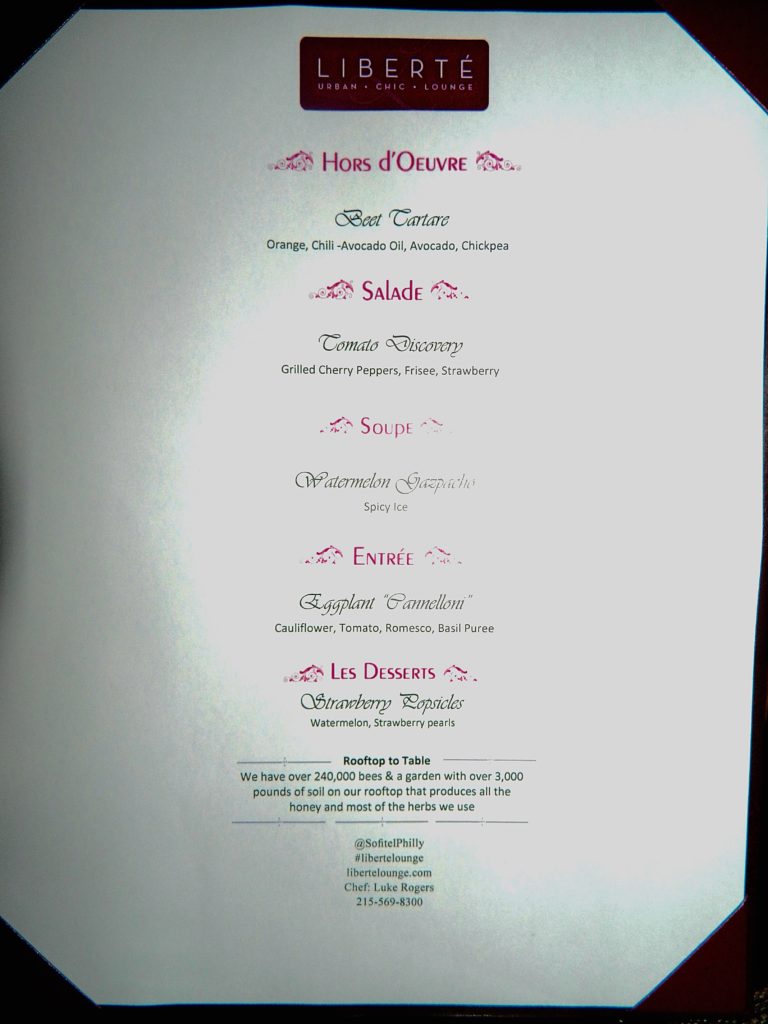 My special menu included five delectable courses, but Chef Luke added a bonus course.
Hors d'Oeuvre
Beet Tartare- orange, chili avocado oil, avocado, chickpea served with taro chips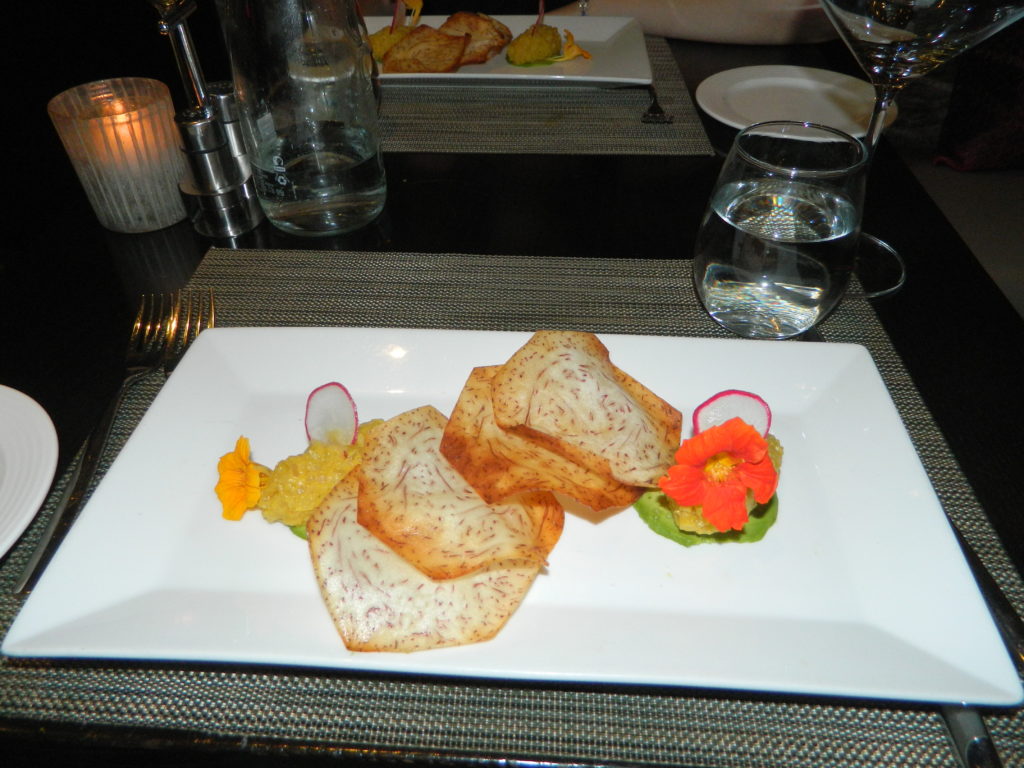 Salade
Tomato Discovery- grilled cherry peppers, frisée, strawberry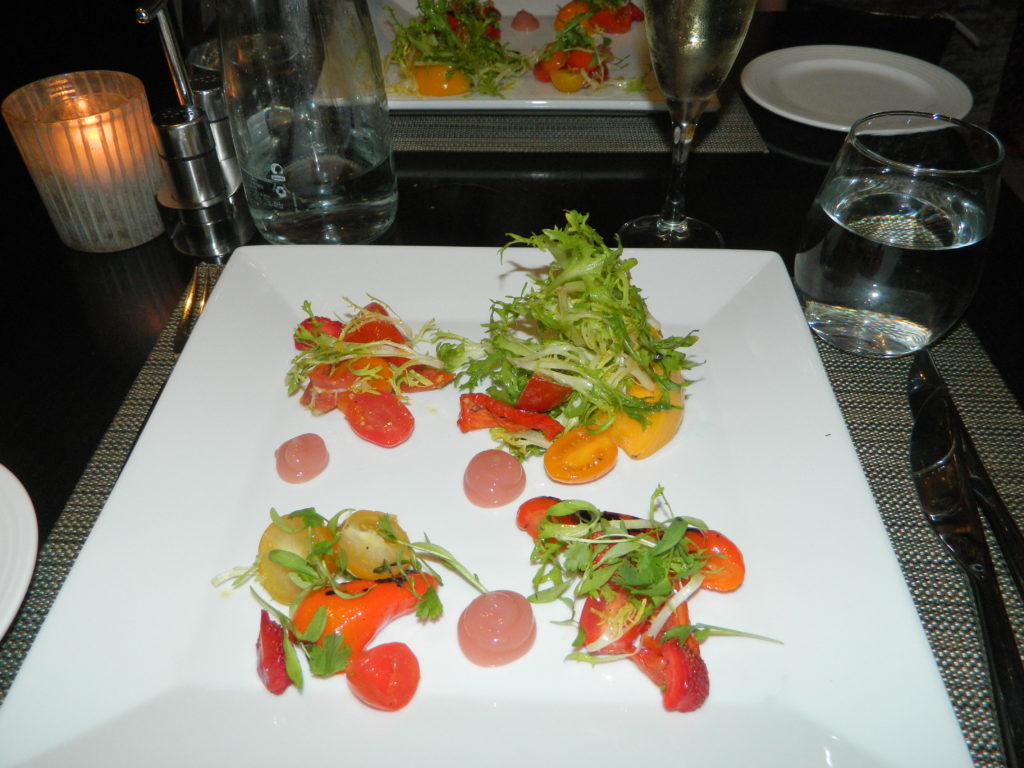 Roasted Carrot Salad- pickled carrots, artichoke, watermelon radish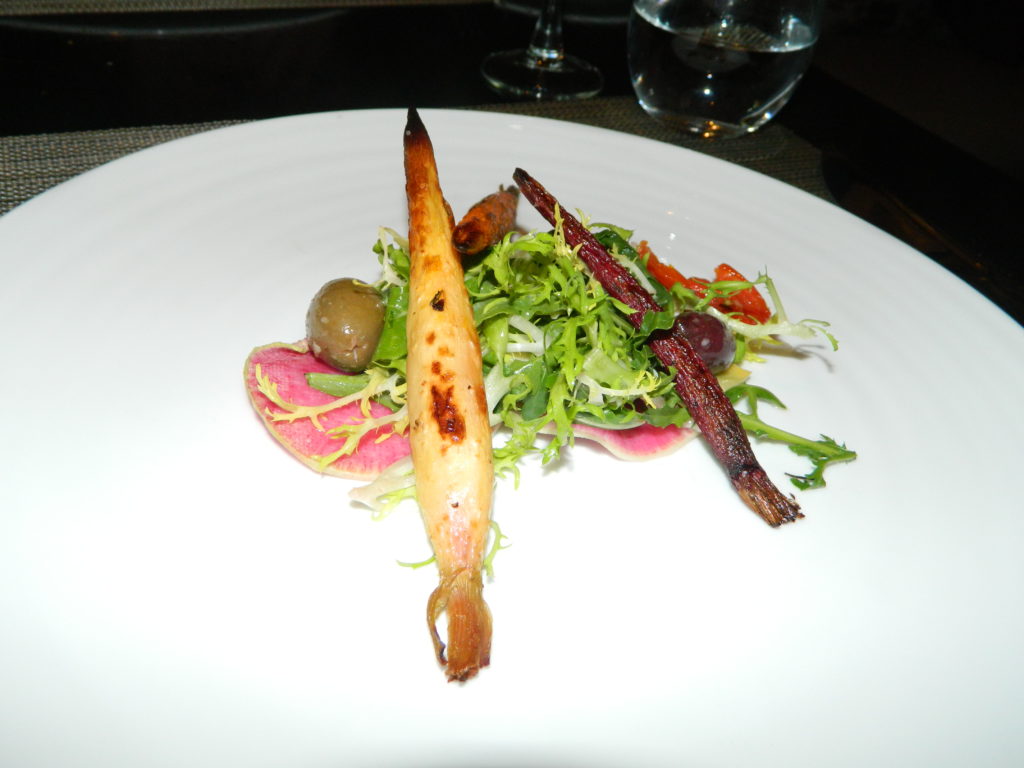 Soupe
Watermelon Gazpacho- spicy ice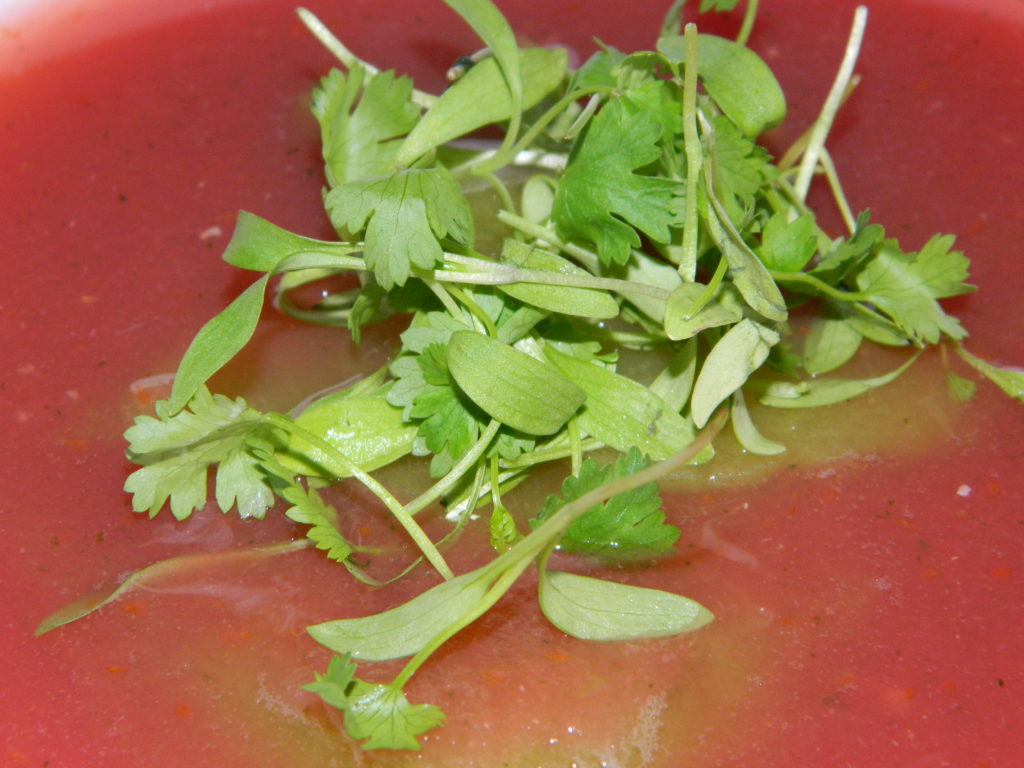 Entree
Eggplant Cannelloni- cauliflower, tomato, romesco, basil puree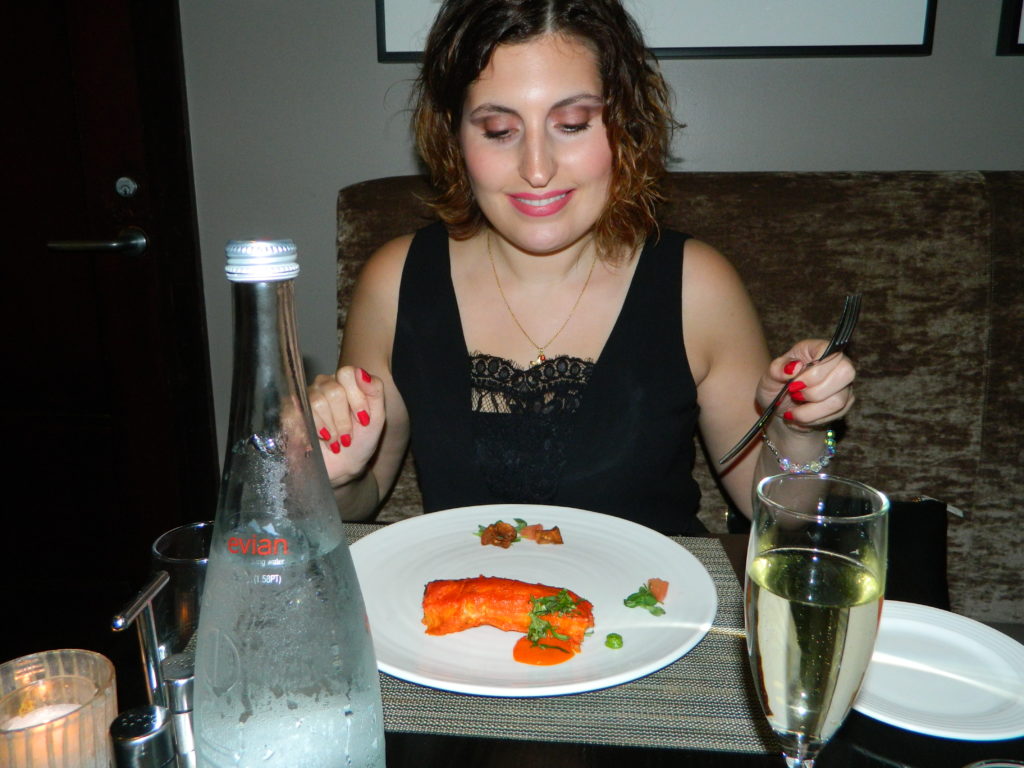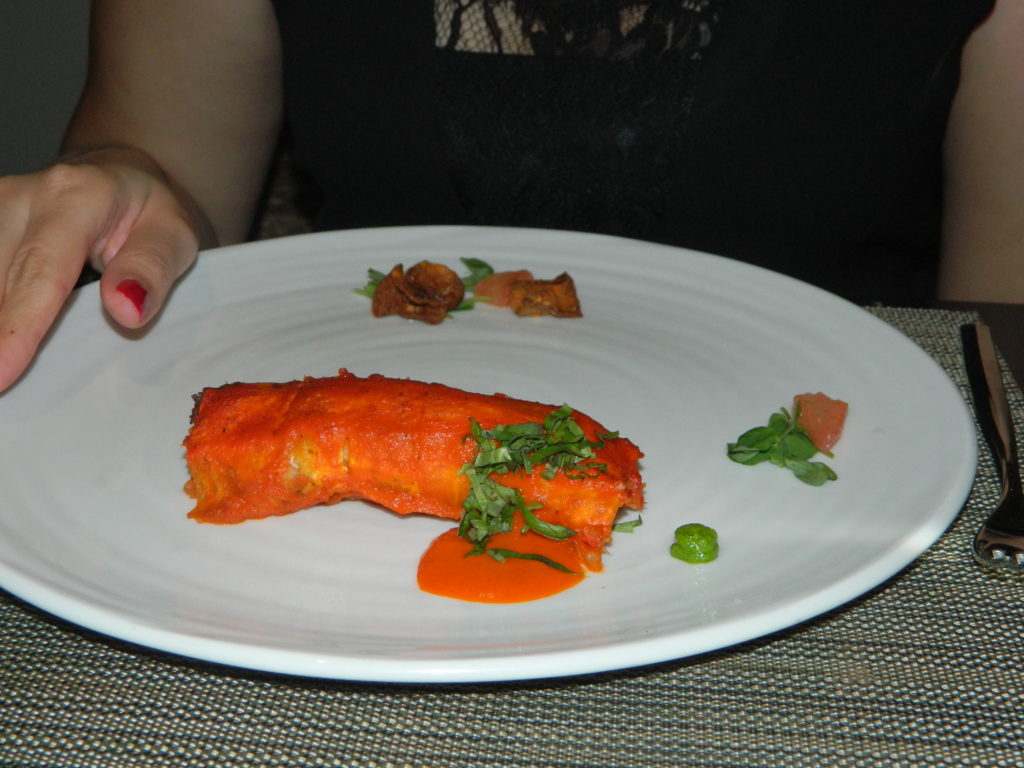 Les Desserts
Strawberry Popsicles- watermelon, strawberry pearls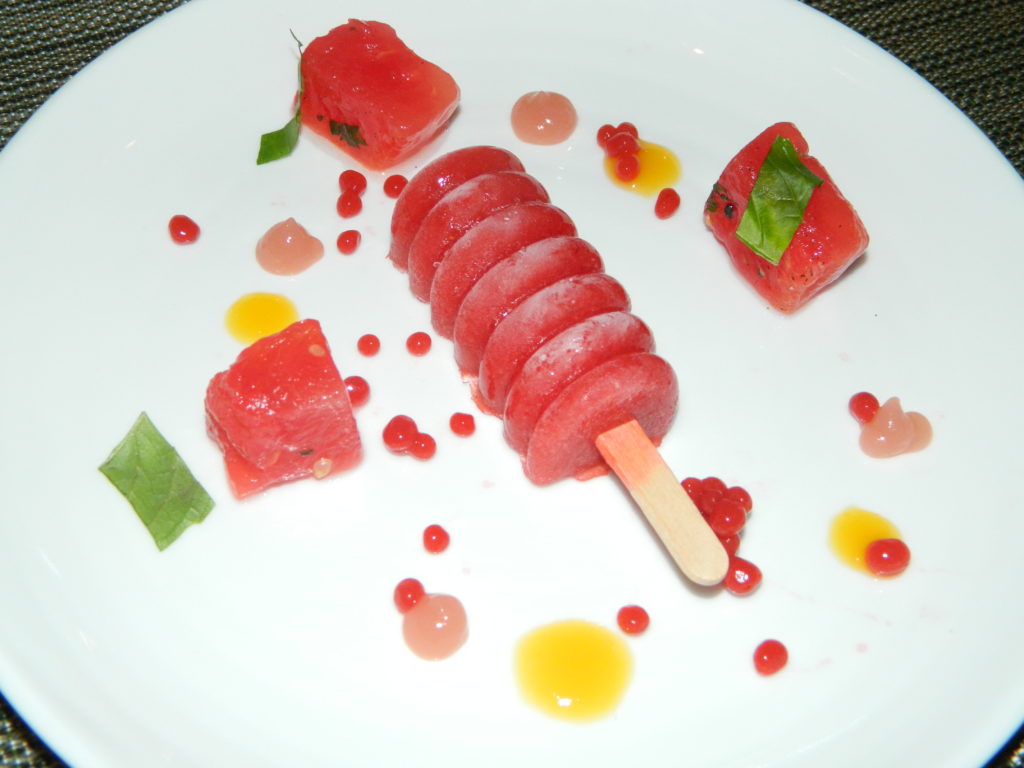 Each course was more scrumptious than the next. I was impressed with the complexity of flavors in each dish. Bitter, sweet, salty, spicy all perfectly working in harmony to create a truly unique experience.
At The Sofitel Philadelphia, 240, 000 bees reside, providing honey for the guests. There is a beautiful rooftop garden with over 3,000 pounds of soil that produces most of the herbs provided for the meals. Chef Luke Rogers curates this fabulous garden and many of the items on my menu were picked fresh for my meal!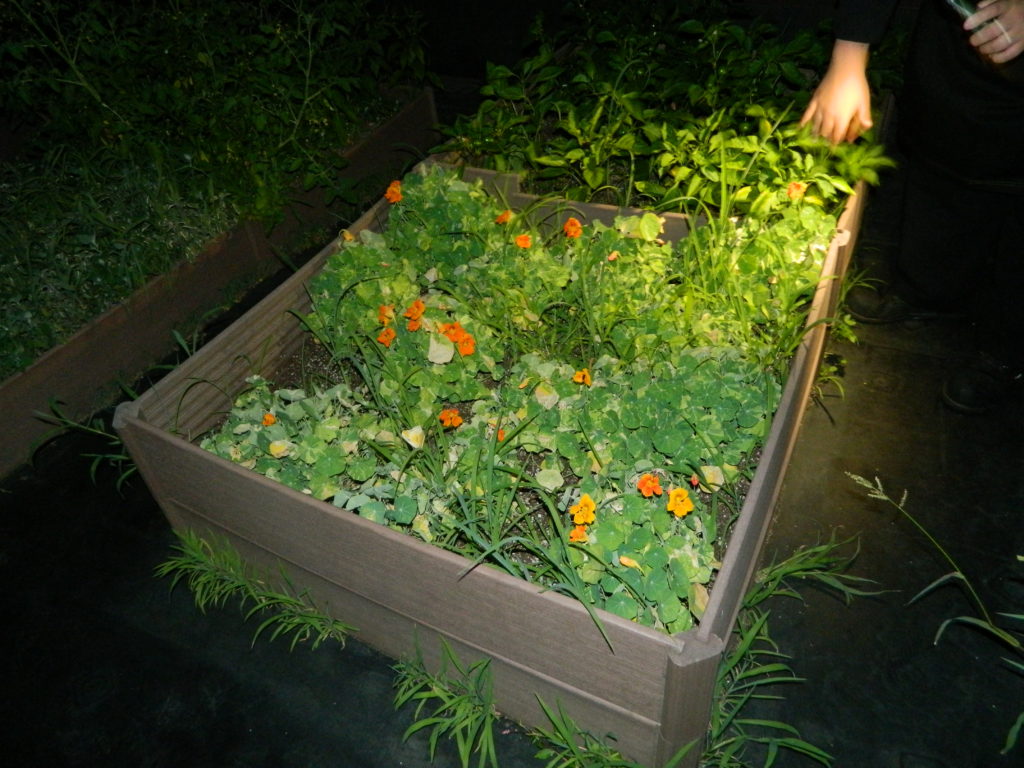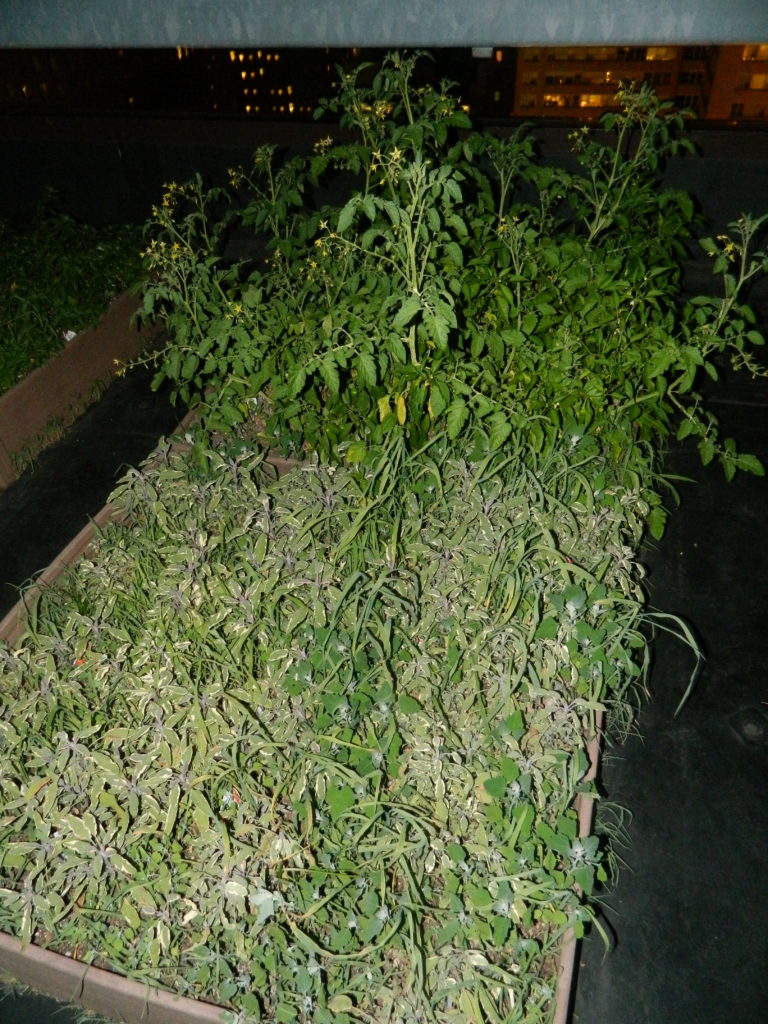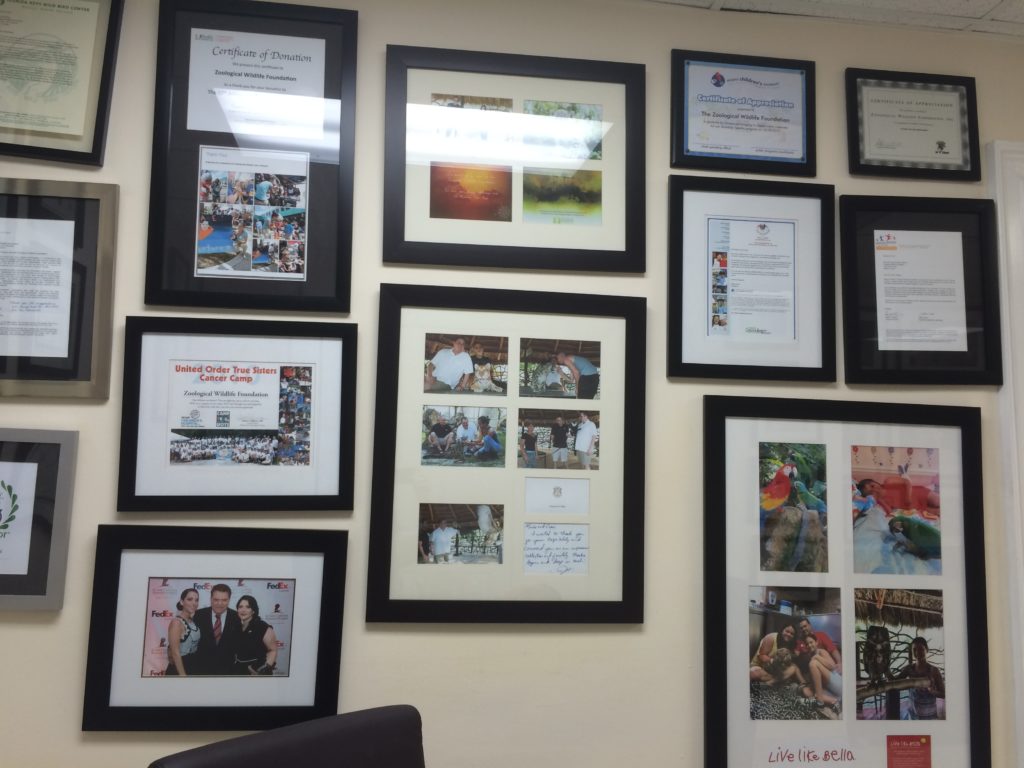 Visiting the Zoological Wildlife Foundation in Miami was really a dream come true, as corny as that may sound. Before I delve into all of the fabulous details of my day, I would be remiss not to tell you about my first impression. My Aunt Sharon and I arrived at ZWF a little early. Access to the premises is private and all the animals are behind a huge gate leading to an ever expanding property that is reminiscent of Jurassic Park. A security employee drove over to the gate riding an open jeep that we hopped on and headed to the offices for registration. I was so excited I could barely wait until my tour began, fidgeting in my chair, taking pictures of the surrounding area, and preparing myself not to squeal with delight from the sight of the animals.
Finally, our tour guide, Janesse walked over, introduced herself to the group and we were off; embarking on an adventure that I have been waiting for months. Of course, I first had to gush to Janesse, daughter of Tania who I follow on instagram @misstyflower. Tania is the mother of Toby, Russel, and Angelika, the capuchin monkeys that I love.
Throughout the tour we were able to feed monkeys and camels, visit the bengals, white lions, cougars, jaguars, porcupines, and toucans.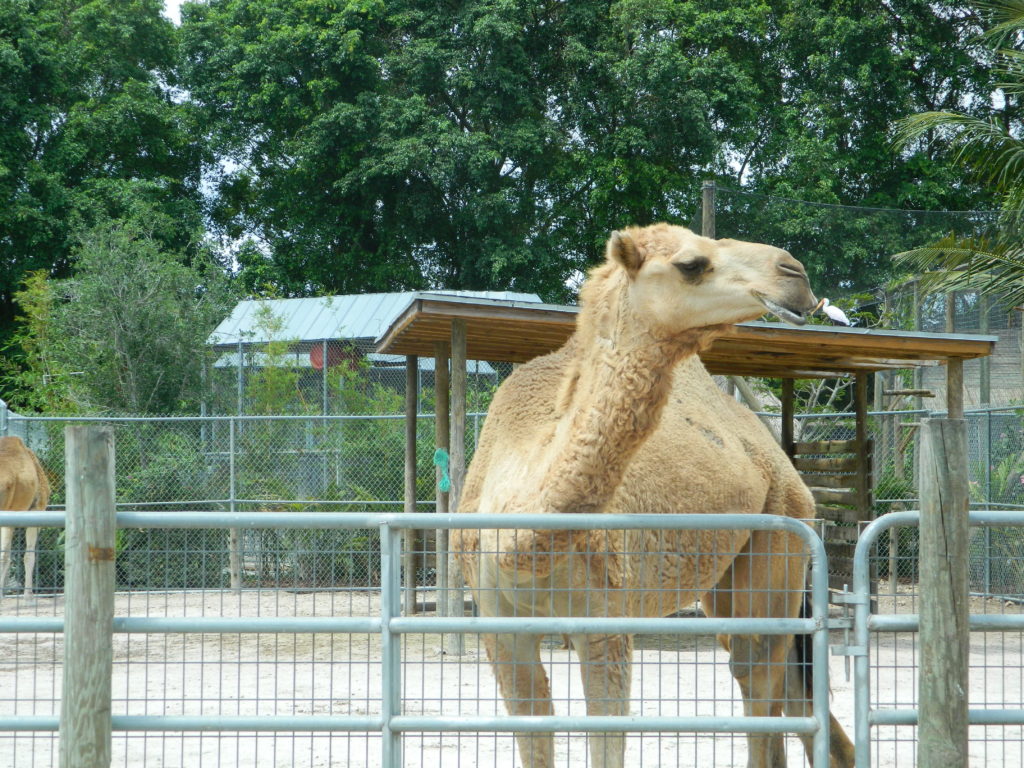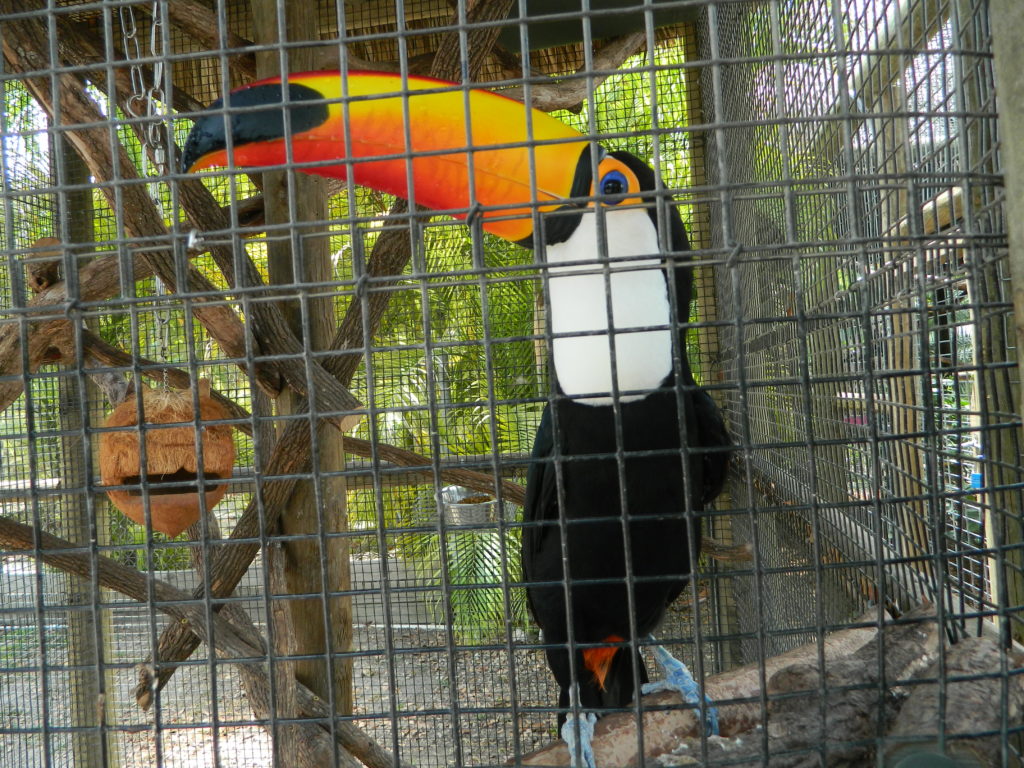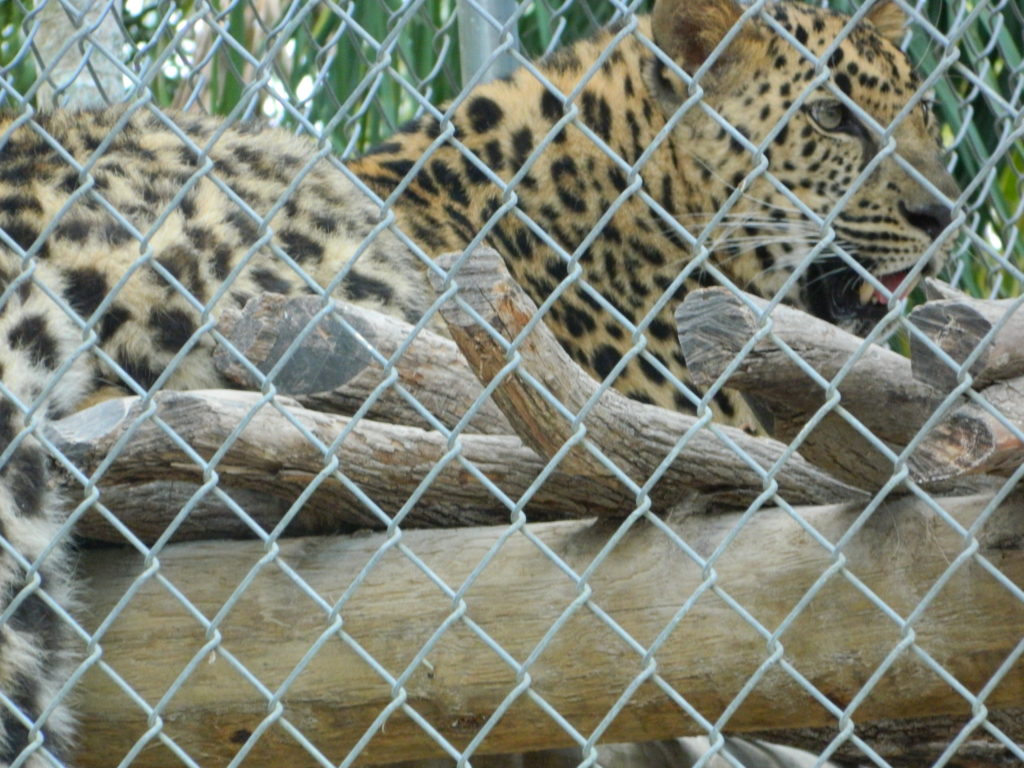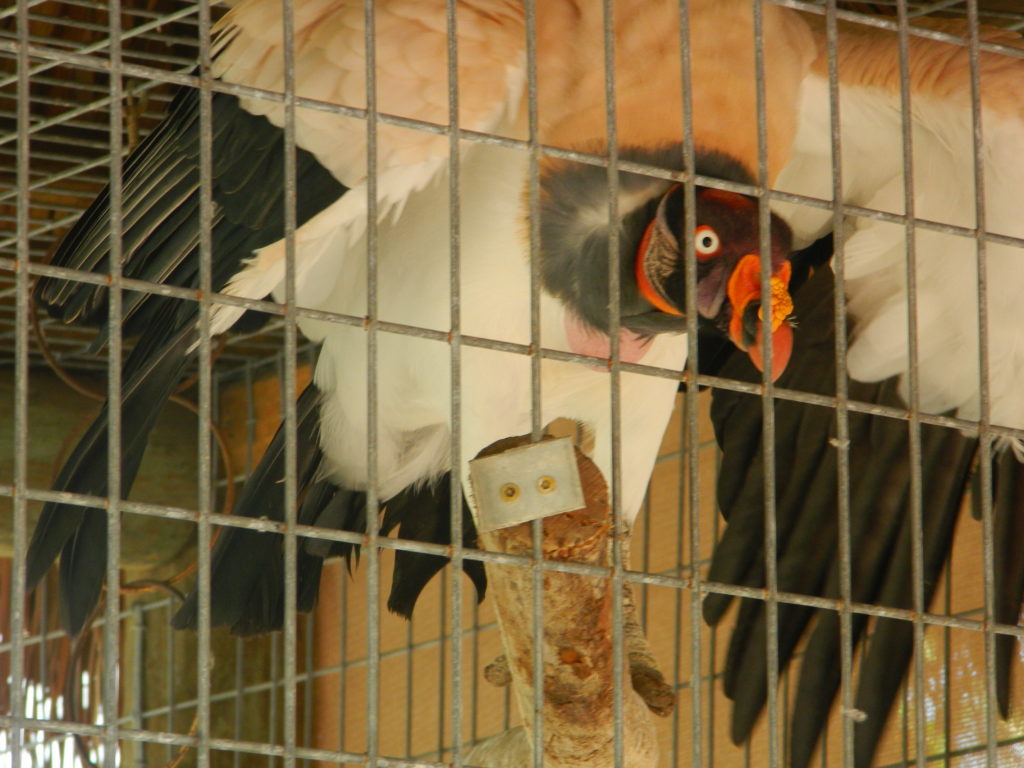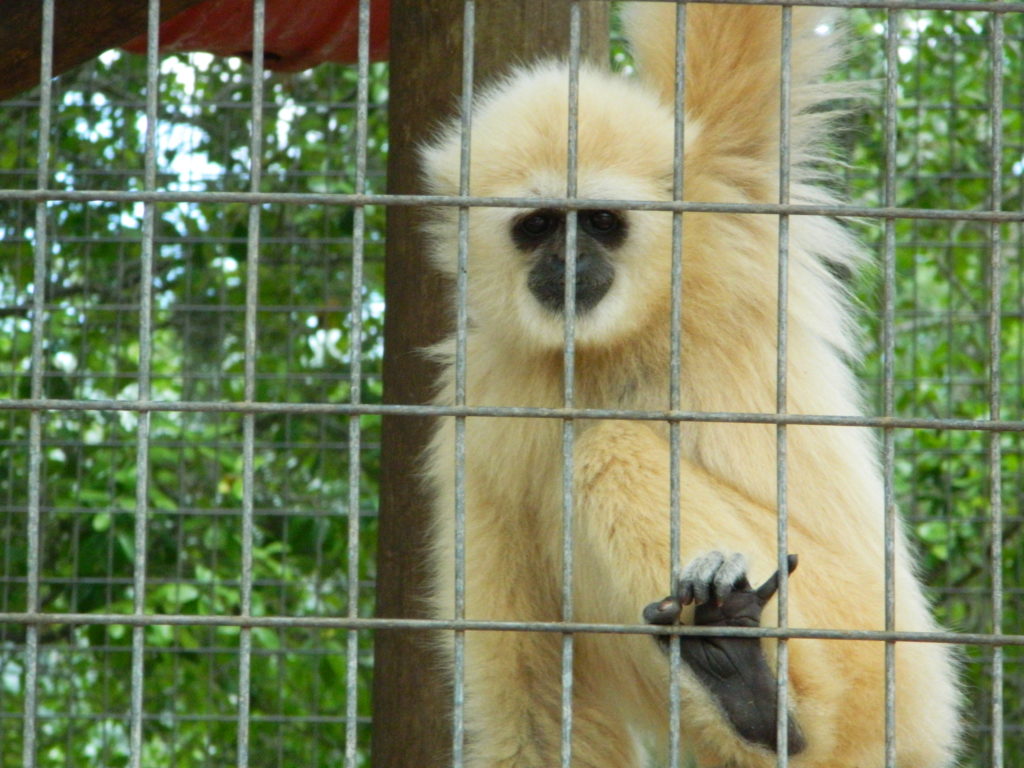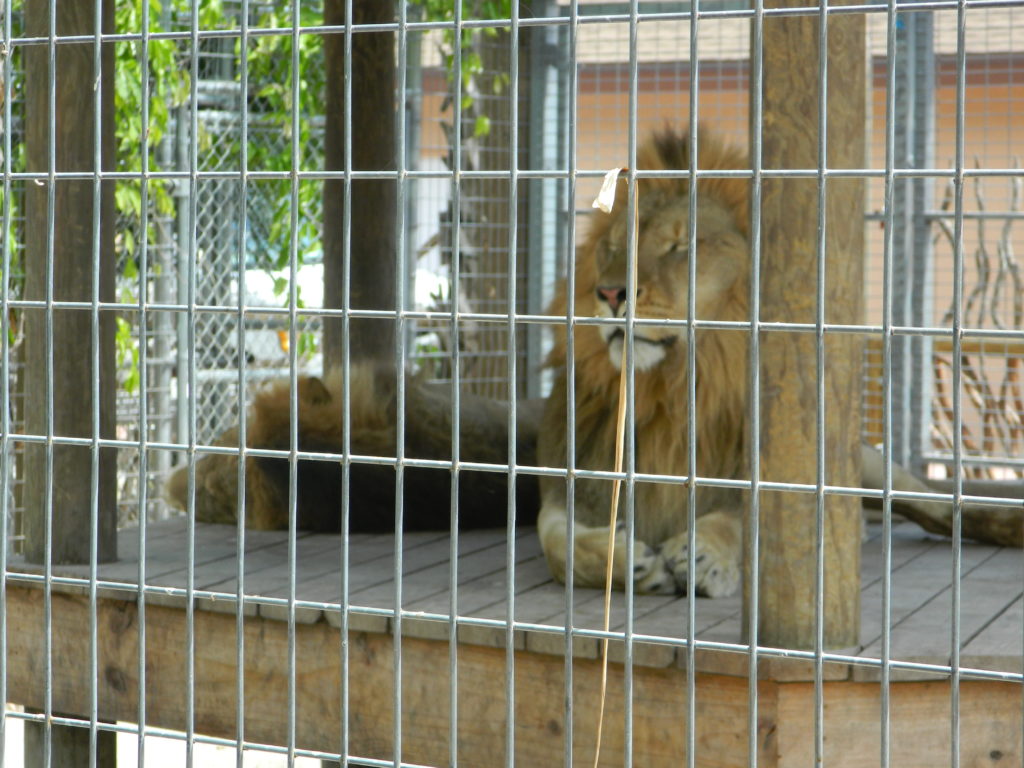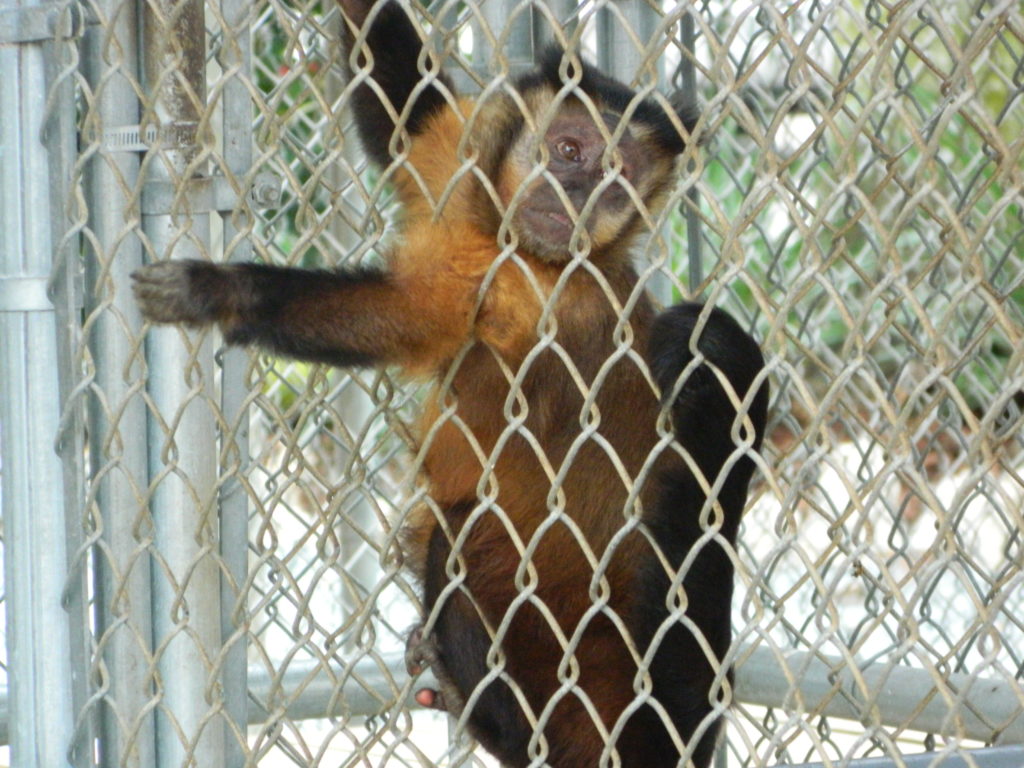 The sun was beating down on the group and just as I thought I would pass out from heat, Janesse led us over to a large covered hut. The shade and breeze was much needed, but before we could get too comfortable we noticed our surroundings. Two majestic owls, a baby alligator, armadillo, turtle, and bearded dragon were in the hut. We were able to walk around and snuggle with each of these animals.
The great horned owl was my favorite. It took every ounce of self control not to pick him up in my arms. In that moment, I knew exactly why Hogwarts allows owls as pets, they surely are magical creatures. His beautiful eyes closed as I rubbed the bridge of his nose.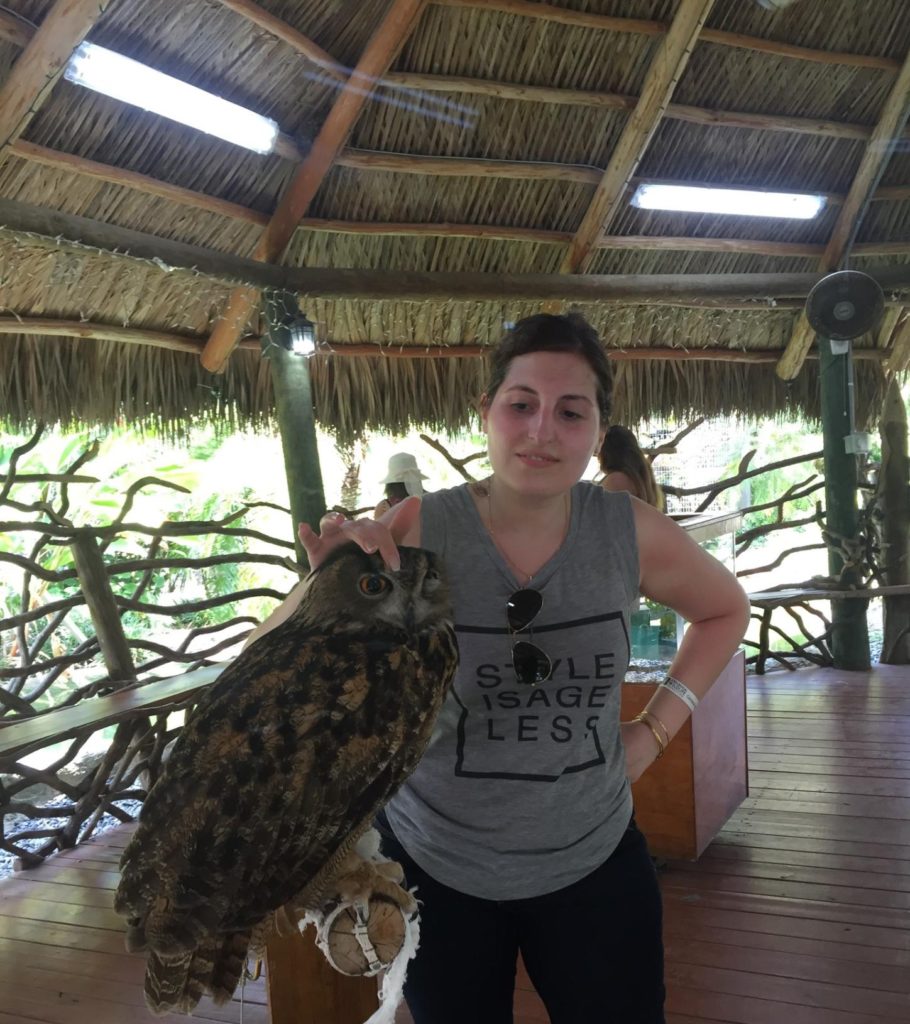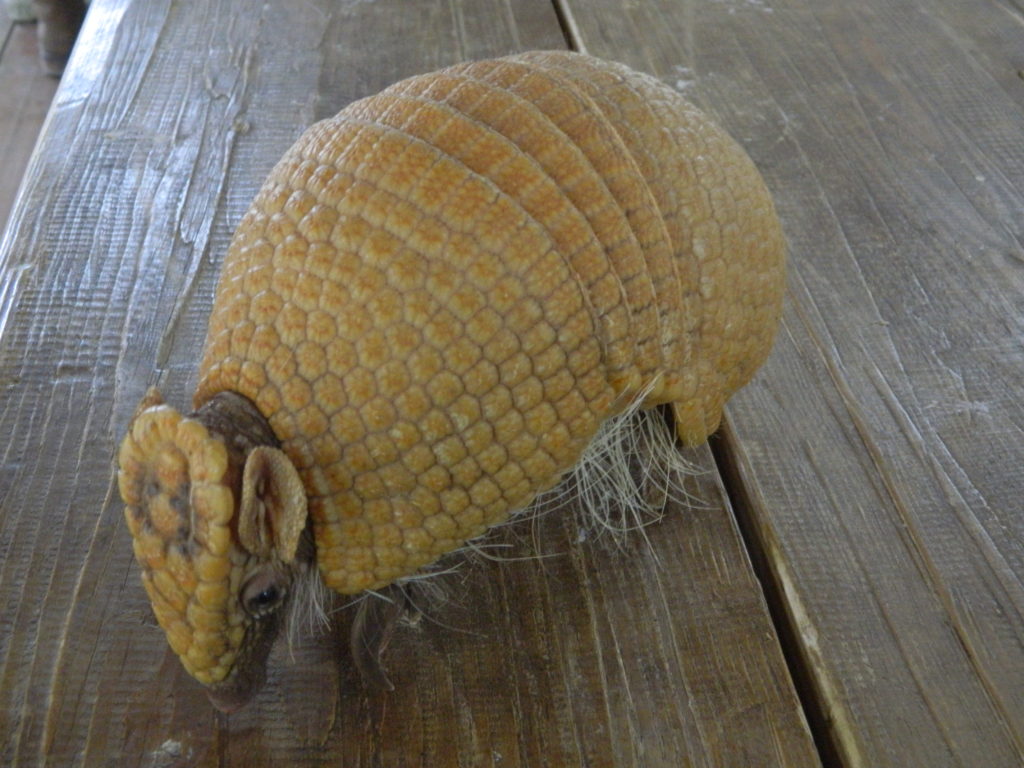 Sharon loved holding the alligator. His skin was cool and dry. His eyes were inquisitive as he tolerated each of us holding him- securely at the tail and neck.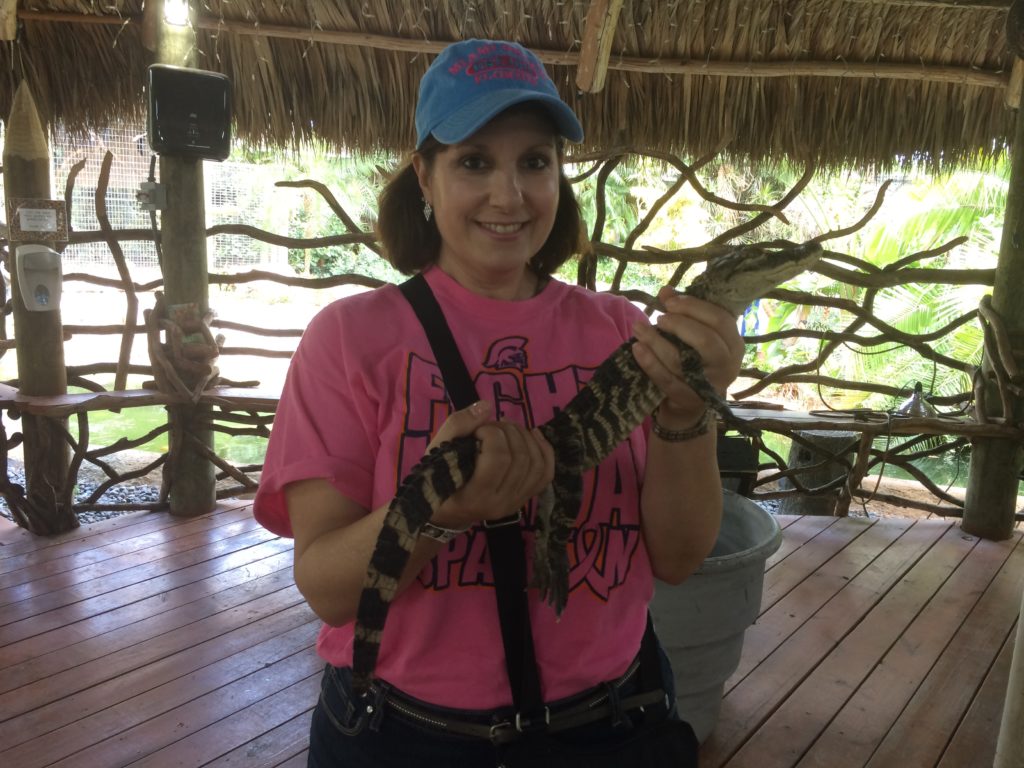 I could not snap my camera fast enough and somehow lost track of Janesse. She was headed to bring back a "surprise." This included Oliver the capuchin and Yellow an albino python. Again, you can imagine the restraint on my end. I wanted to break out in SJP's song from Hocus Pocus and lure all the animals back to Philadelphia with me.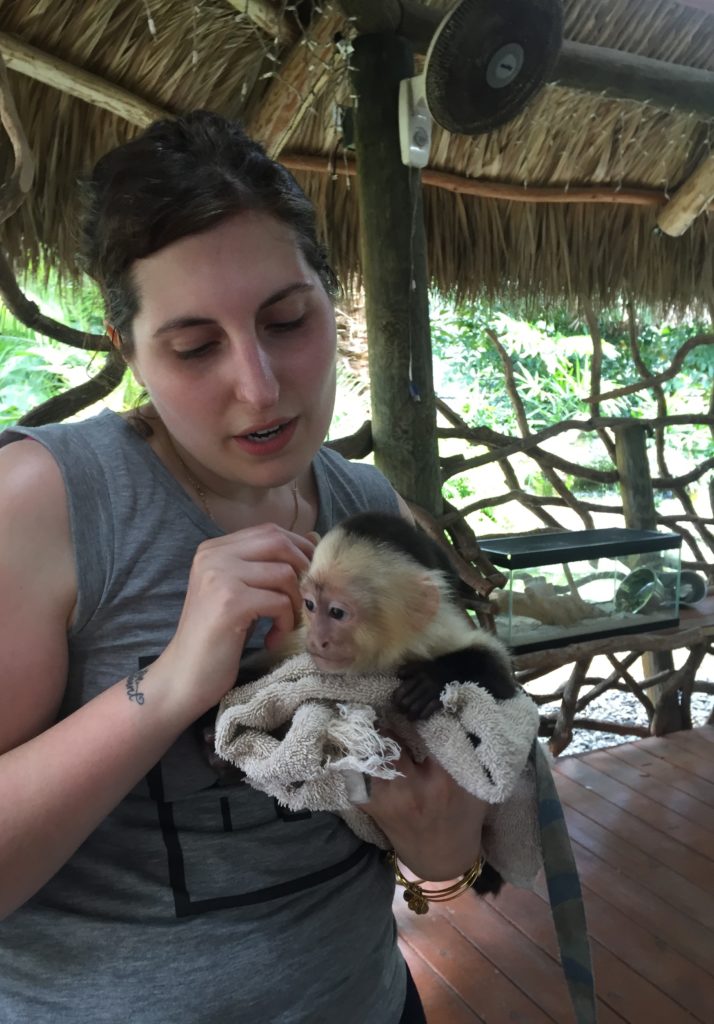 This amazing day was capped off by a special add on. I was able to hold a baby sloth named Lucas. This little bundle was the sweetest cuddle bug. I could have held him for hours. He slowly turned his head upwards as if to say, "how did I get here and who is this holding me?"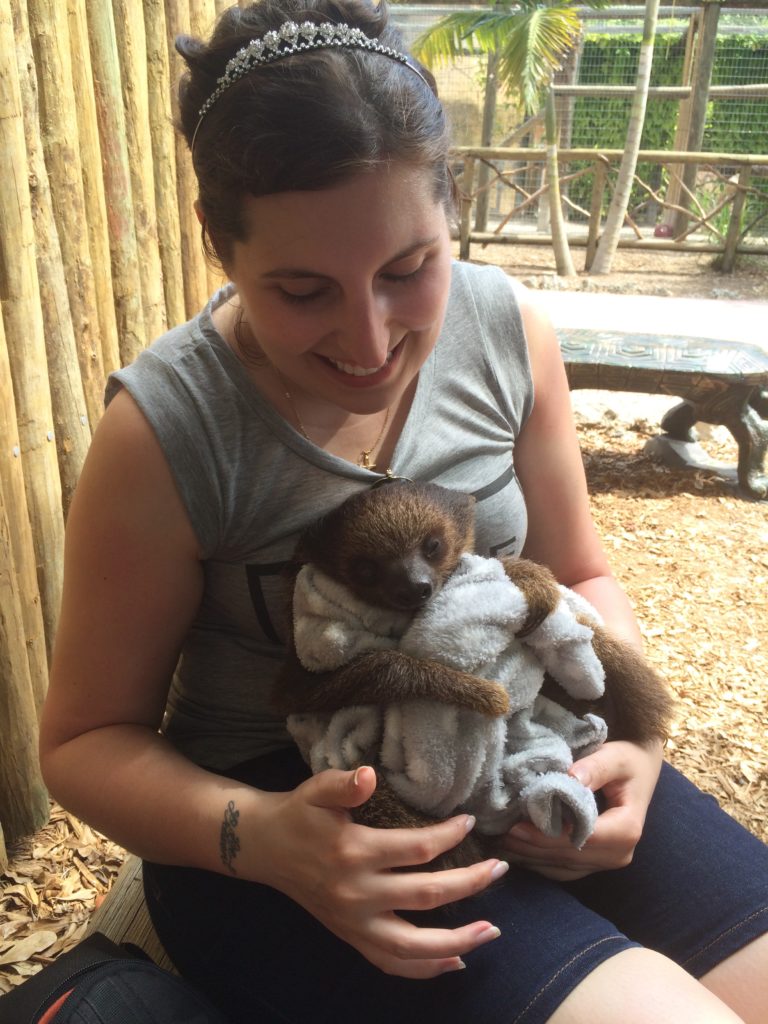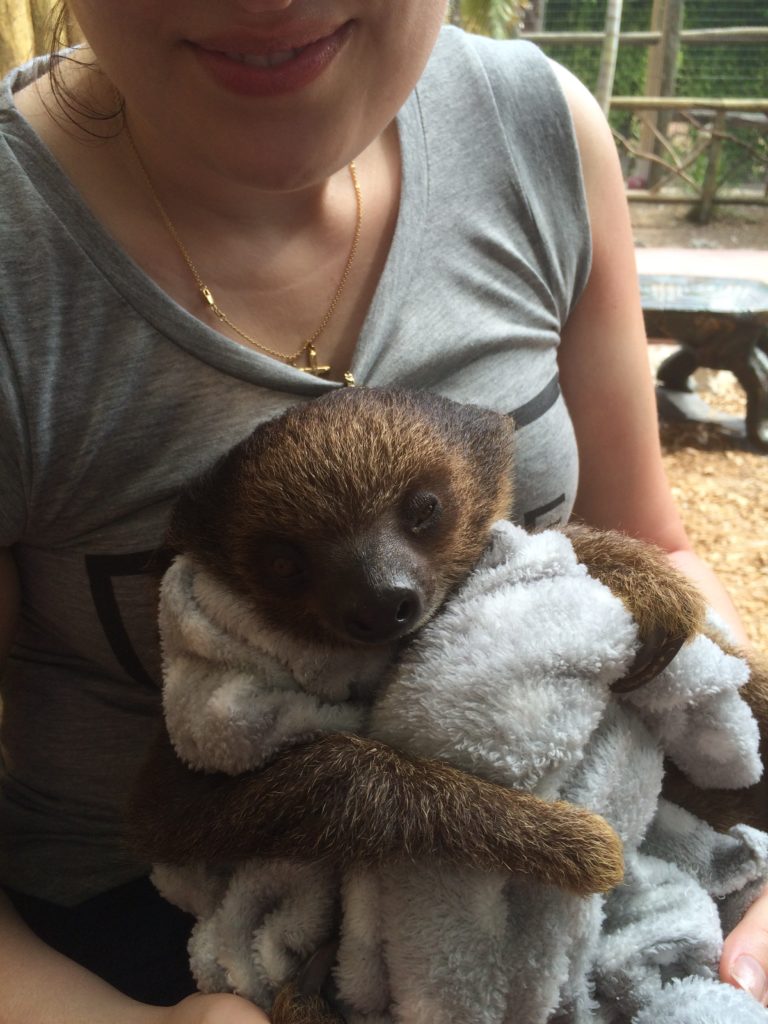 If you are visiting the Miami area the Zoological Wildlife Foundation is a must see. For animal lovers, it is a magical place with truly dedicated staff, a testament to Founders, Mario and Maria Tabraue.
Going on a trip? Planning a vacation soon? You need a fashionable carry-on. One that makes a fashion statement and comfortably holds all of your personal items and toiletries. "The Weekender" is a medium sized satchel with gold hardware and a heart quilted exterior. In true Betsey Johnson style, the lining is vibrant and fun in hot pink. The inside contains both a zipper section and two pouches. The straps are durable, making it easy to swing over your shoulders and walk through the terminal. Similar here.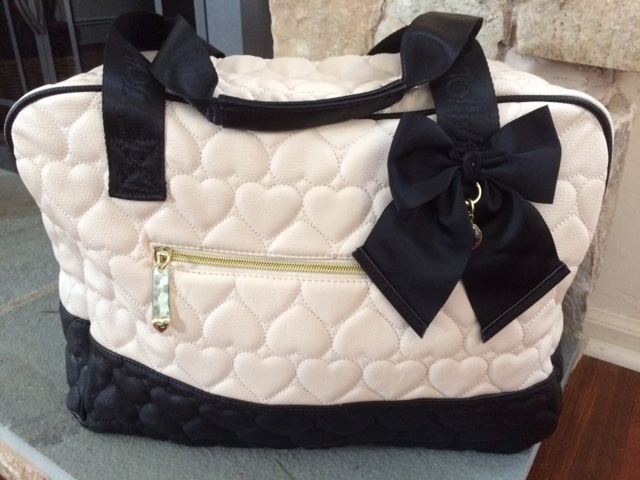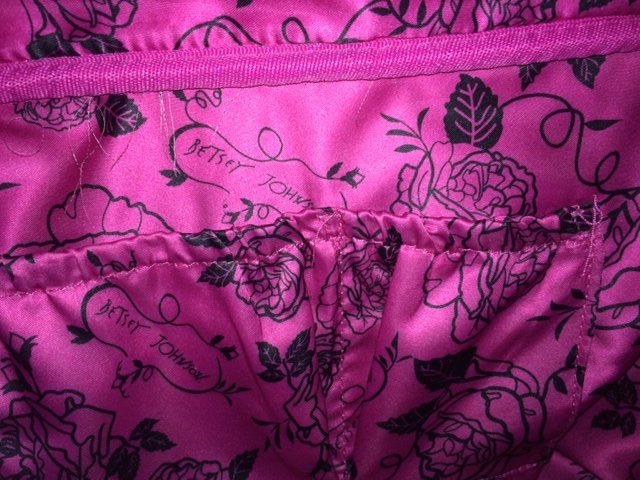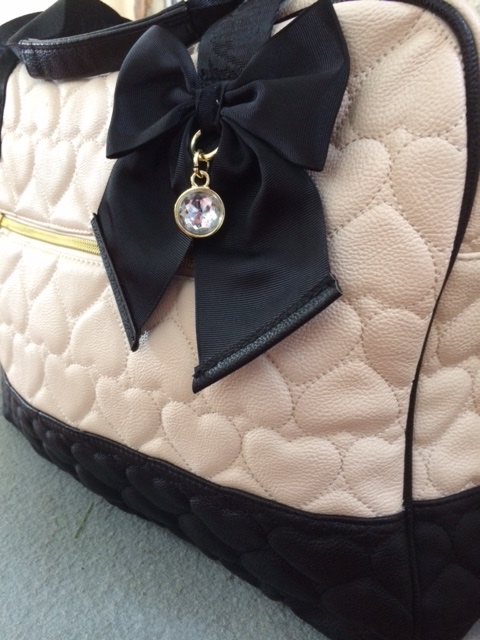 Copyright © Dandelion by Pexeto