This past week I visited NYC for work and stayed right in the thick of all the noise, tourists, and thespians. The aka. is located just steps away from the famous Belasco Theater where Sally Field is currently starring in The Glass Menagerie. My room, the service, and decor was exceptional.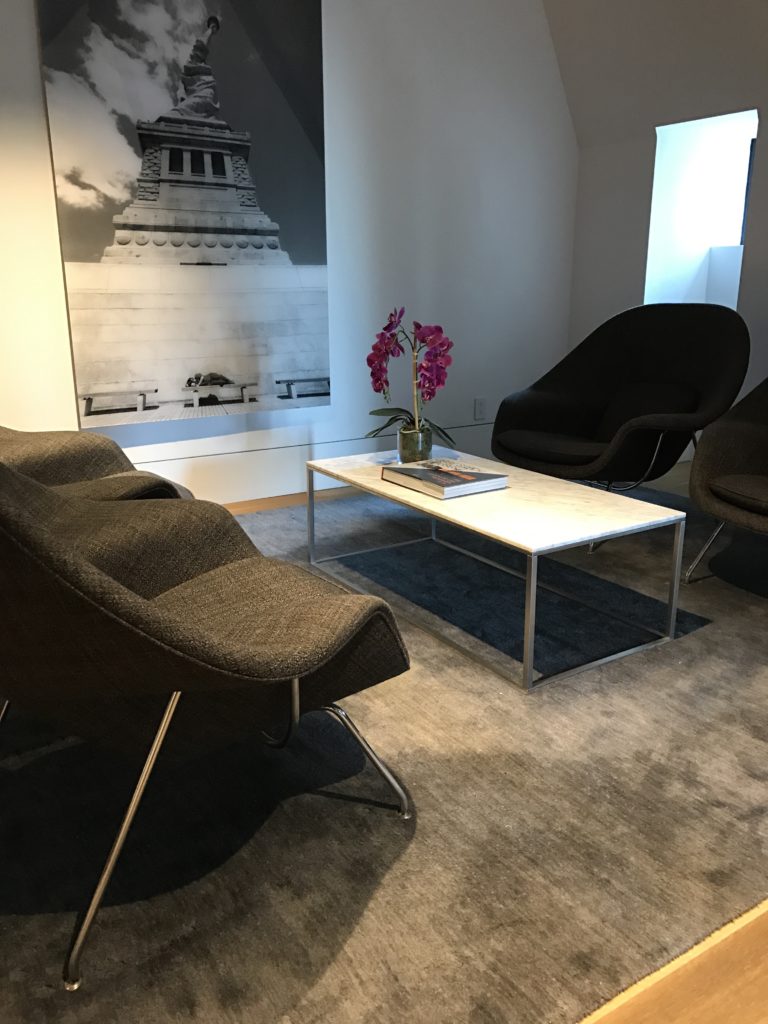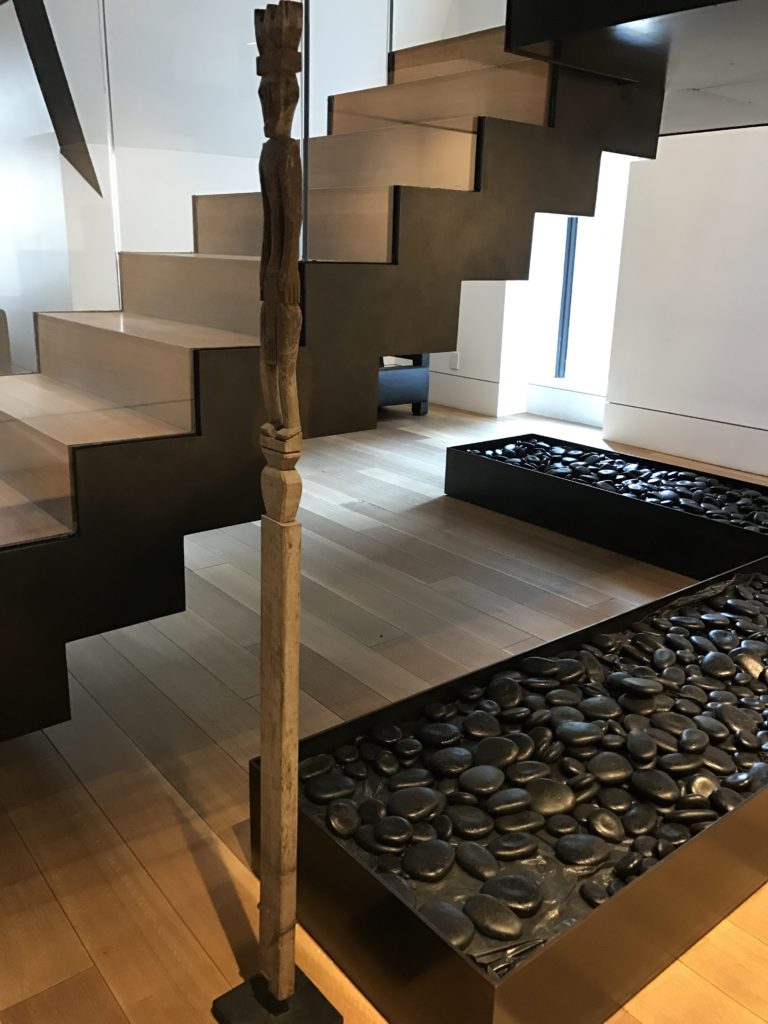 I dined at Bareburger for lunch, a delicious chain that offers fresh, vegan, and gluten free options meticulously prepared to accommodate anyone suffering from allergies.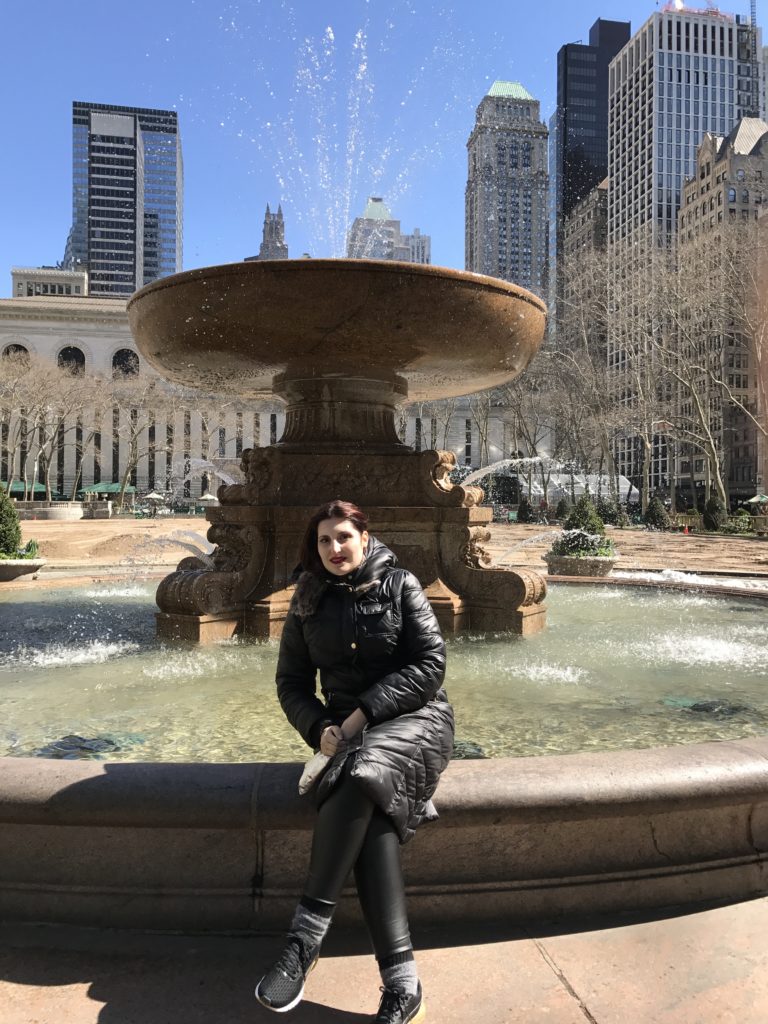 Due to a considerable amount of walking and a blistery cold couple of days in New York, I layered up. I am wearing a gorgeous sapphire blush velvet blazer from Strenesse.  To avoid carrying too many bags, I decided to try the backpack trend, which I have not worn since high school. The Marc Jacobs parrot printed biker bag was a practical and spring forward choice.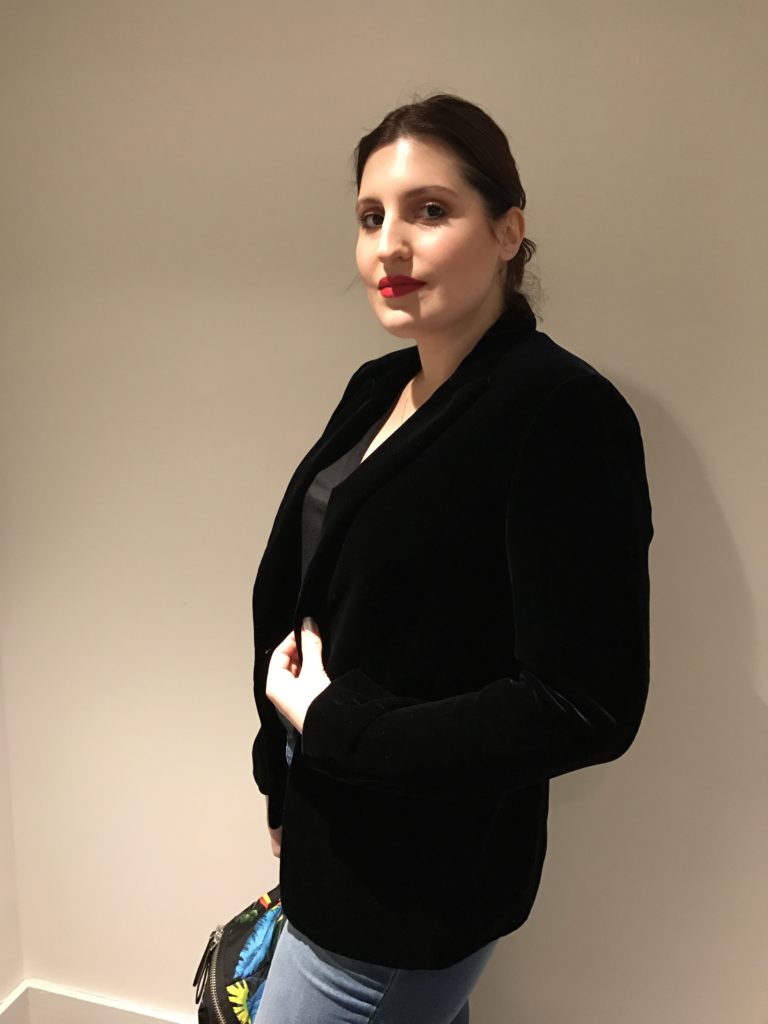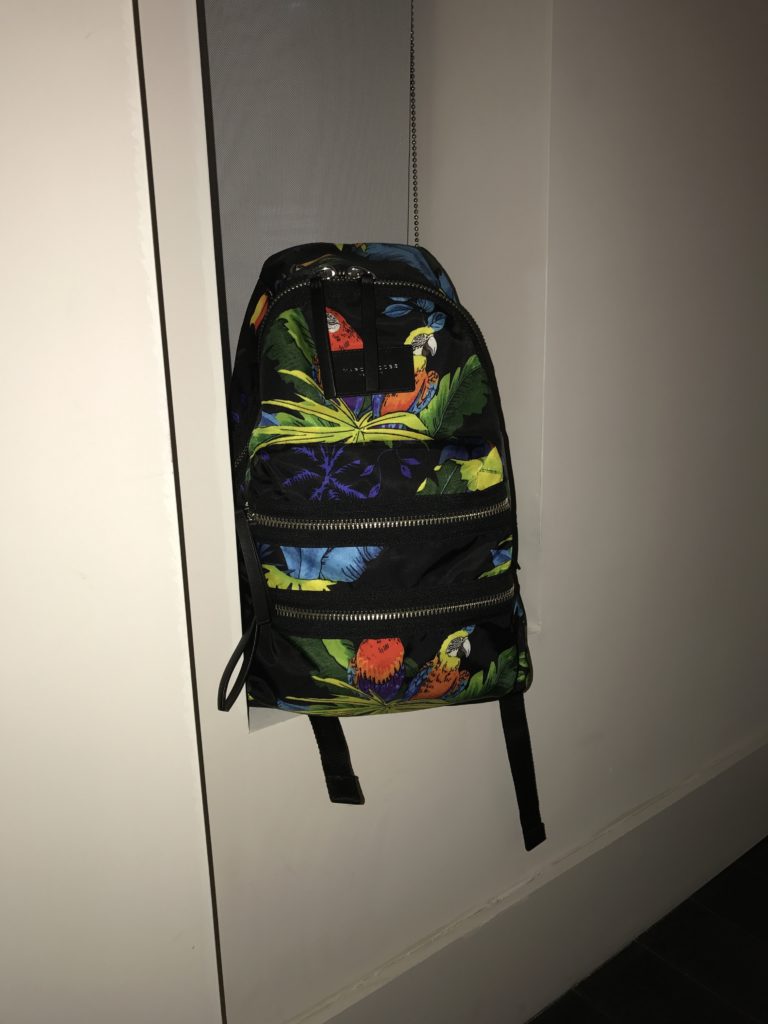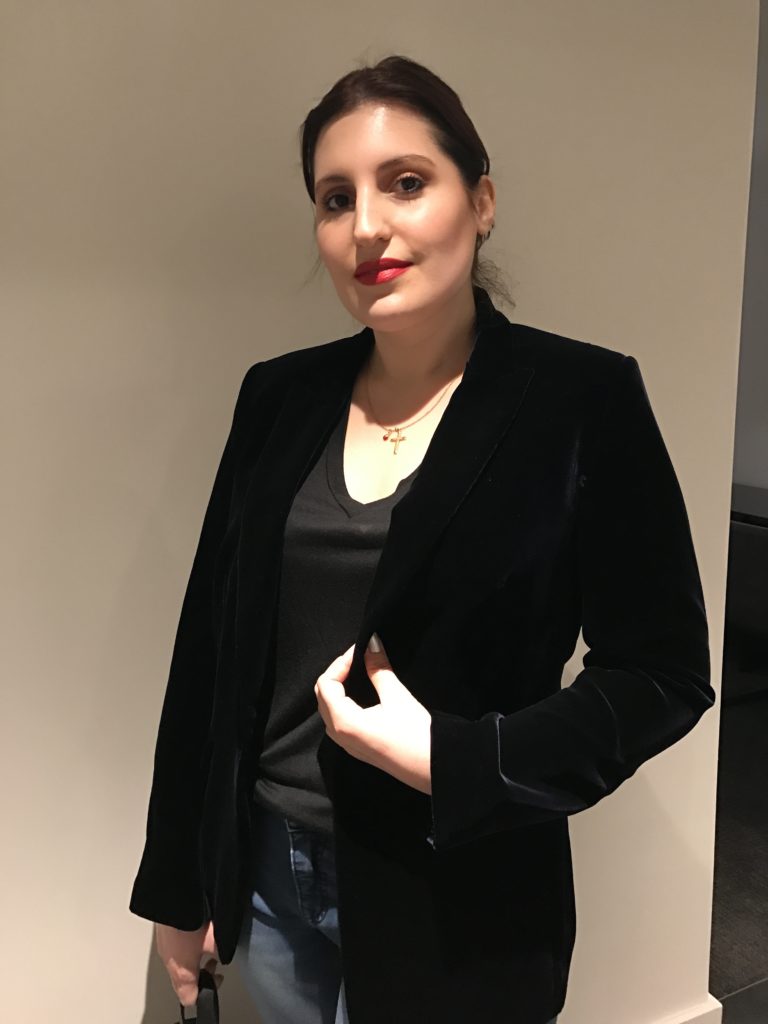 Please leave a comment if you would like details about my makeup look!
Spending the day at the beach requires packing of a few essentials. I always make sure to bring a snack, lunch, meal of some sort. The sun and swimming can zap your energy and it's important to remember to eat, even if you are too hot. I recommend cold fruits, sliced veggies, a light sandwich and definitely hydrate. Pack a couple bottles of water. One of my favorite all year round products is by Caudalie. The Grape Water spray is perfect for all skin types, especially dry or sensitive. This is a terrific product to pack for the beach to rehydrate skin without causing irritation.
As for sunwear, sunglasses should go without saying. If you are planning on doing any water sports, try to find a pair of polarized sunglasses, which will reduce the glare. Earlier in the spring, I posted my Topshop swimsuit and Nordstrom Cover-up for Miami, which I absolutely love! After the beach it is nice to wash off the sand and change into something light and comfortable, especially if you have a bit of a burn. Over my vacation, I chose a mini leopard halter dress in cool cotton with a simple pair of flip flops. This makes all of the difference after a long day in the sun!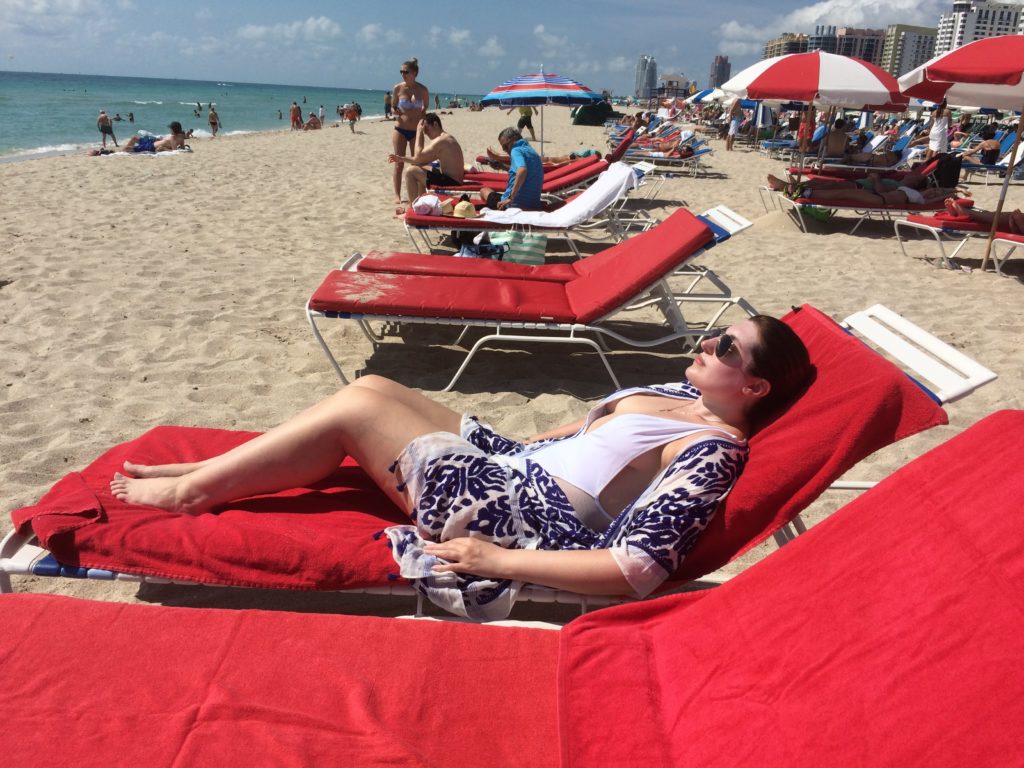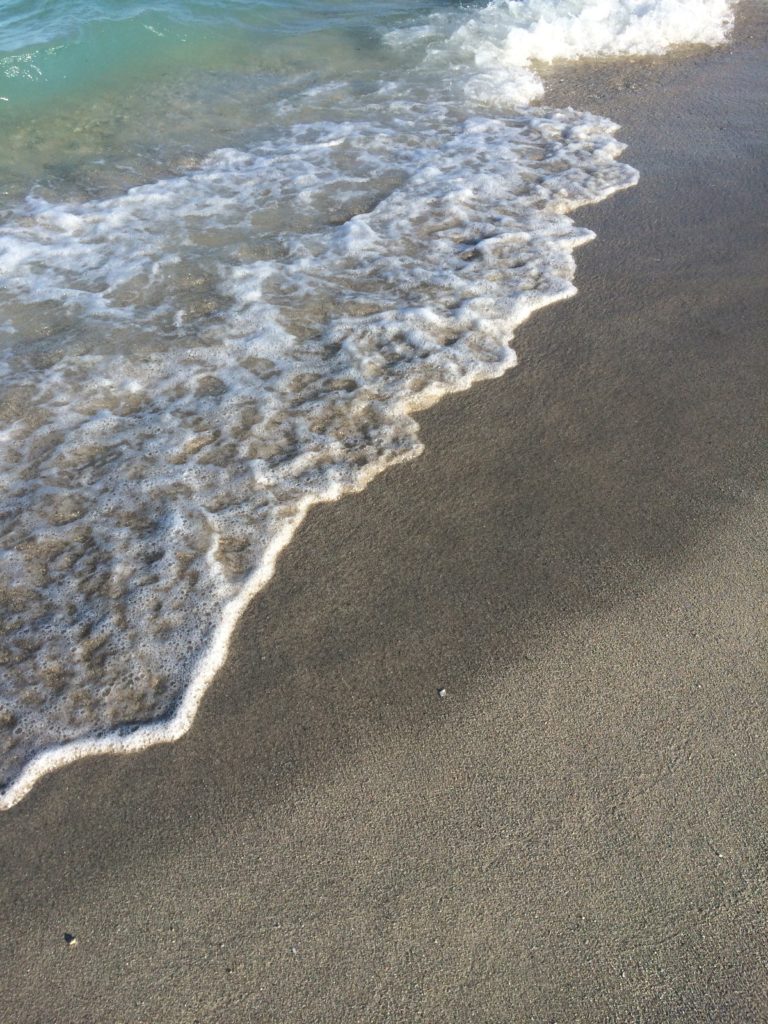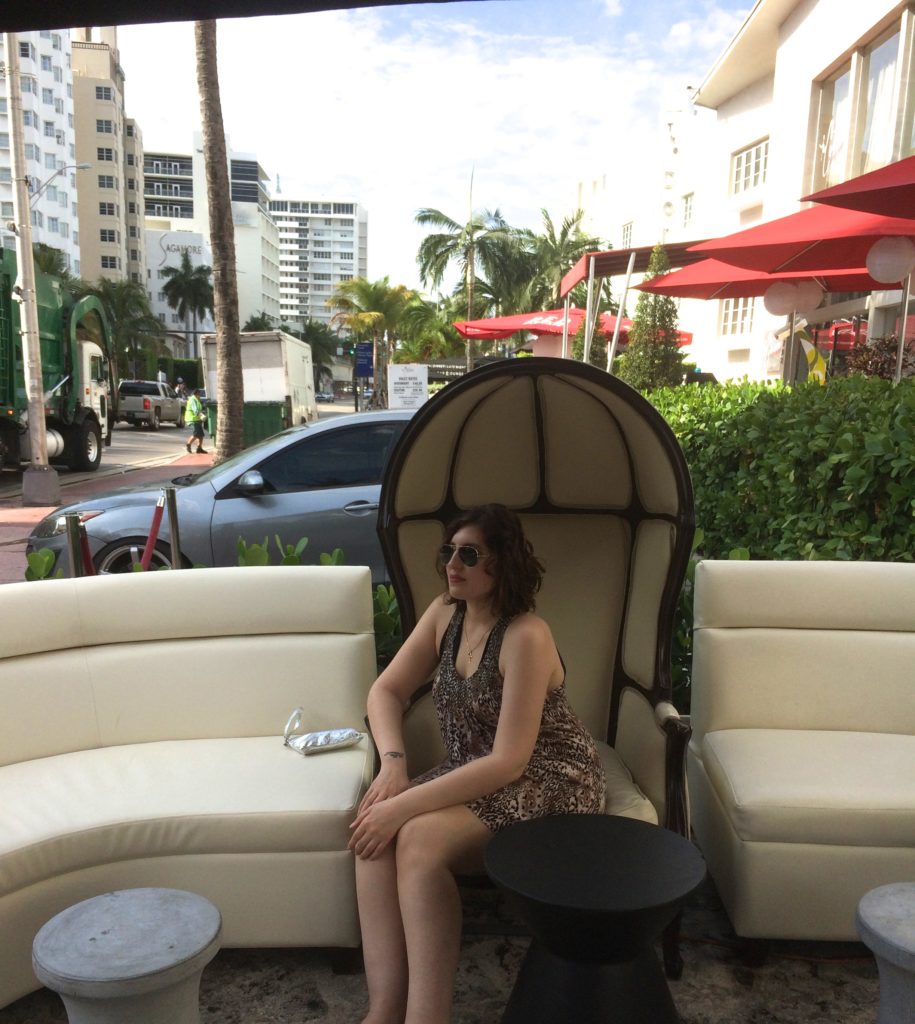 Now that toiletries are done, time to move on to swimwear. I anticipate that beachwear will be most popular during my Miami vacation. If you are traveling on a beach vacation you are probably more concerned with which bathing suit to pack than anything else.
Here is a tip- pack multiple suits! You can always bring one set of accessories that can be worn with every suit, which is where you can save money. Depending on the trip, you may be on the beach and swimming in a pool. It is so much more convenient to alternate between swimsuits to avoid wearing out or stretching the same suit over and over again. Plus, who doesn't want to look fabulous on vacation?
I decided this year I would throw caution to the wind and try a white swimsuit. I'm banking on a reasonable tan so my pale skin doesn't give the white suit a run for its money. If you too are opting for a white suit, think of it as a blank canvas. Your accessories including your coverup can add a pop of color.
Other accessories to pack are a hat to avoid a sunburn, which can also be worn with a cute sundress. Sunglasses both for the beach that are more durable and a pair for your outfits. Make sure to pack a small clutch or wristlet, just large enough for the essentials on the beach. I always consider flip flops a must have for hanging around the pool and walking to the beach. I was lucky this year and found all of my swimwear and beach accessories at Nordstrom, which really made it a simple process.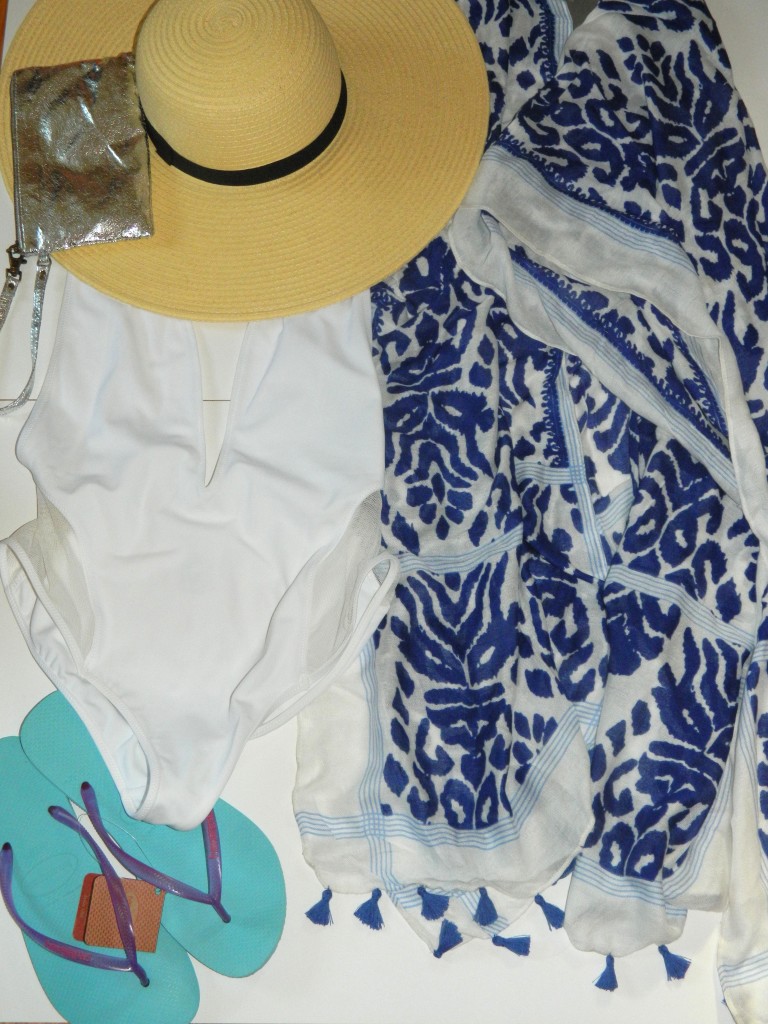 Typically by this time of year my closet is already filled with spring outfits. My winter clothes are packed away and/or donated and I am flitting around in cute dresses. Unfortunately, this year is a bummer. It is still gloomy and cold. At this rate we will completely bypass spring all together straight to summer. Anyway, I cannot model the spring clothes because let's face it I am not feeling pneumonia, I decided to add another post with an outfit suggestion. Eventually, fingers crossed, east coast we will be wearing our favorite spring dresses.
This baby Blue dress by Topshop is first up. The dress has a deep v front and back, a slit up the back, falls just over the knee, and the best part, drumroll please…pockets!
Keep it simple with this dress. It has enough detail to catch the eye, but also has very minimal lines and does not need an embellished shoe. Peep toe mules are the way to go. Black is too harsh for a spring look with this pastel dress. Opt for the brown leather color from Nine West.
You can find real treasures on Etsy. Case in point this vintage aqua rhinestone collar necklace by SacredCake designer Jennifer Valentine. The dress is so low cut that a necklace will fill in some of the stark design.
As for makeup. Keep skin looking dewy by applying a creme blush like Creme Cheek Colour in Rosebud by Laura Mercier. Eyes can be bare with just mascara. Blue and red are a fabulous combo so be bold and try wearing an orange red color by Nars in Velvet Matte Lip Pencil, Red Square.
What do you think?
Red is such a cheerful color, is it not? I feel happy when I wear red. My Mom saved her wool, double breasted and belted coat for me and after all these years it still looks brand new. A good, statement coat elevates any outfit. It is the best way to dress up an otherwise casual ensemble or create an elegant finish. Even though the wind was harsh and the temperature low, I pulled out the Spanx tights and opted for a black and blue skater dress from Topshop. Similar here. I wore an older pair of over the knee boots with a mid sized heel. Similar here. The skater dress has 3/4 sleeves so I was able to wear my long black gloves to cover the exposed skin for extra warmth. Check out Asos for a variety of statement red coats this season.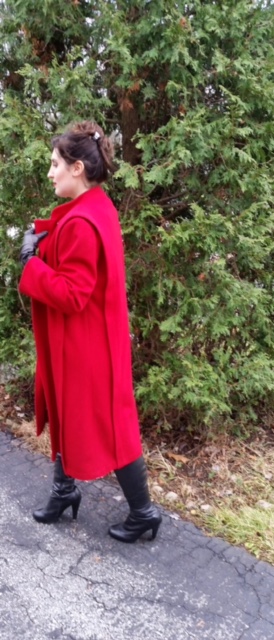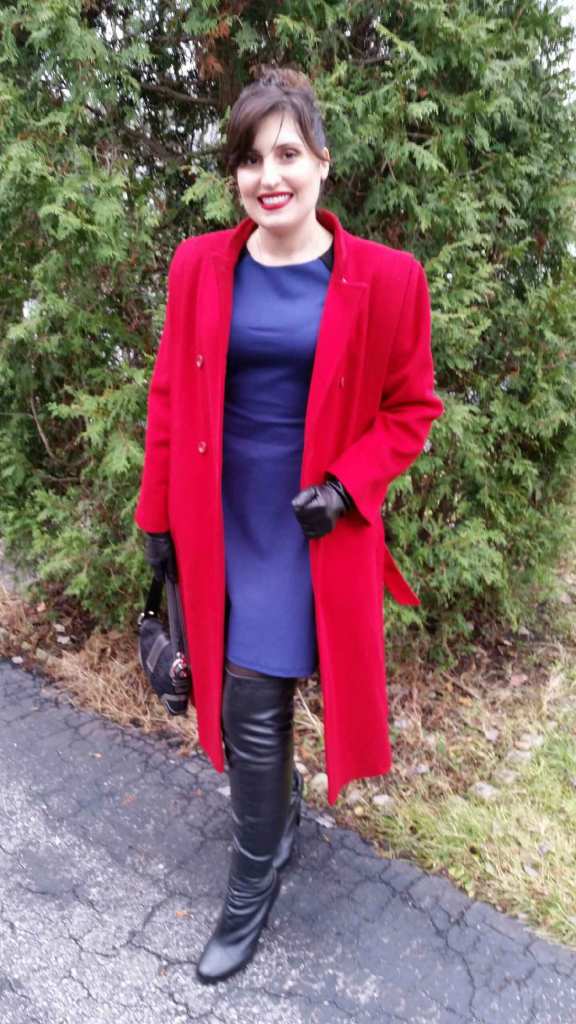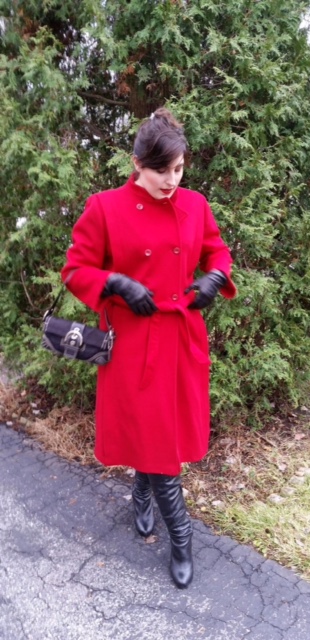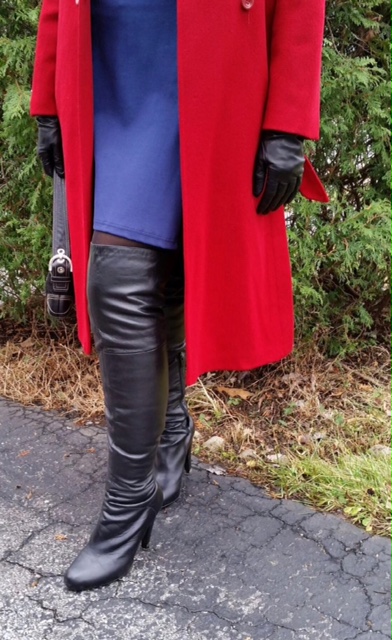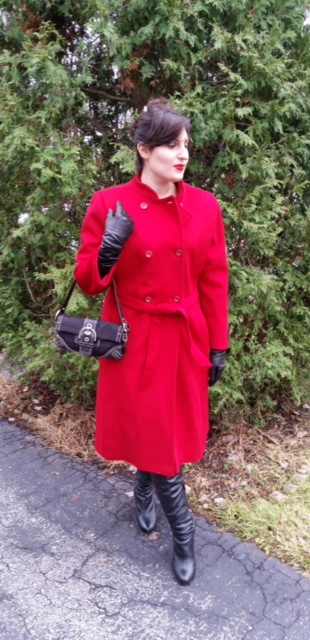 I have a feeling that this summer is going to be hot hot hot for the east coast in particular. Well, maybe not a hunch as much as a hope. This past winter was so cold and intense that I really would love to see sunny days and warm temperatures.
With the good, I am taking the bad. 80 degree days have been interrupted with rainy, dreary days. So in the meantime, finding the right outfit for the weather can be challenging. The other day, as I was shopping in the city, I wore a long sleeved top with a pair of skinny jeans. Even though I was not wearing a jacket and wearing sandals, I was sweating. The weather forecast said partly cloudy and 60's. However, it turned out to be sunny and very warm. It got me thinking of the weird transition between now and summer and the clothing that you need in your wardrobe.
Here are some of my suggestions for transitional pieces to bridge the gap between now and summer attire.
Full and midi skirts are fun, comfortable, and on trend this season. They are long enough to cover the greater portion of your legs in case it is still chilly, but flowing to keep you cool on hotter days. I love this marigold skirt at Topshop.
Denim this year is adventurous and all inclusive. Search your closet for bell bottoms, high-waisted, or overalls. Wearing a denim overall dress like this one is a versatile way to make denim your statement piece. You can wear a number of tops underneath, dress it up with heeled mules, or down with flat sandals.
A simple, light button down is always a staple piece. This aqua Levi top can be worn formally or casually.
At the risk of sounding vain, I do have a good head for hats, but rarely wear them as I hate "hat hair." I can never seem to avoid the flat, staticky hair which makes the look a bit limiting. Either you have to commit to the hat and wear it the whole time you are out or you find the right product to take care of the flat hair underneath.
This part angora beanie from Topshop is warm and fun, making it the perfect gift idea. If the recipient does not look good in hats, no biggie, they can wear it as necessity on blustering days and take off immediately when the arrive at their destination.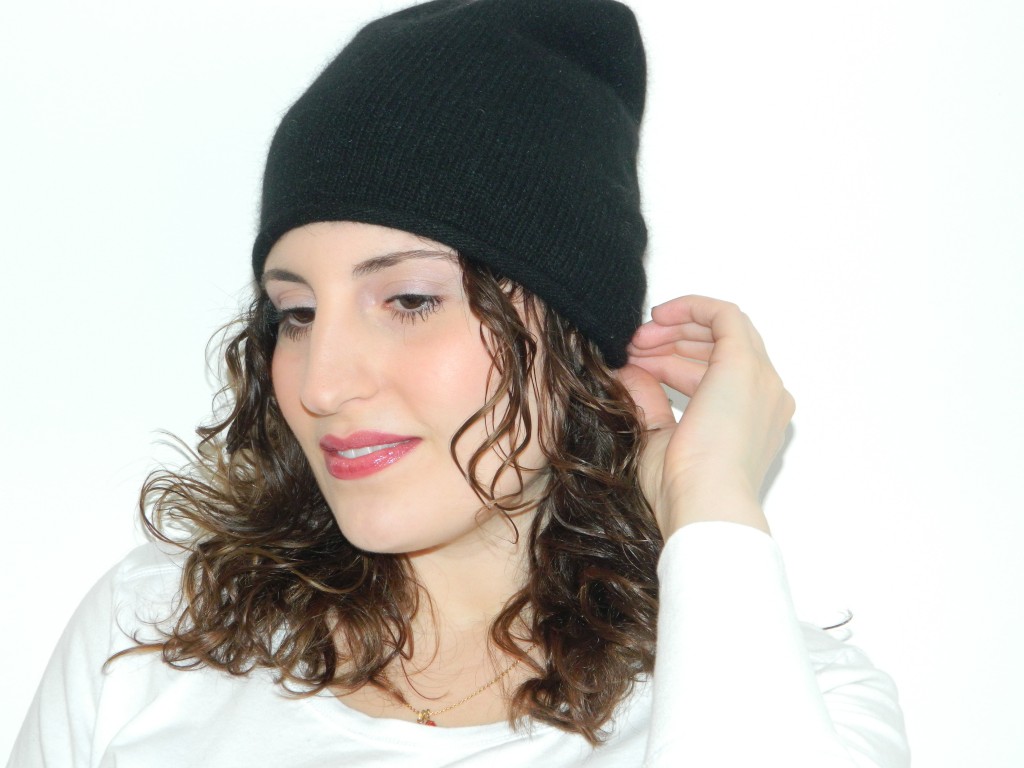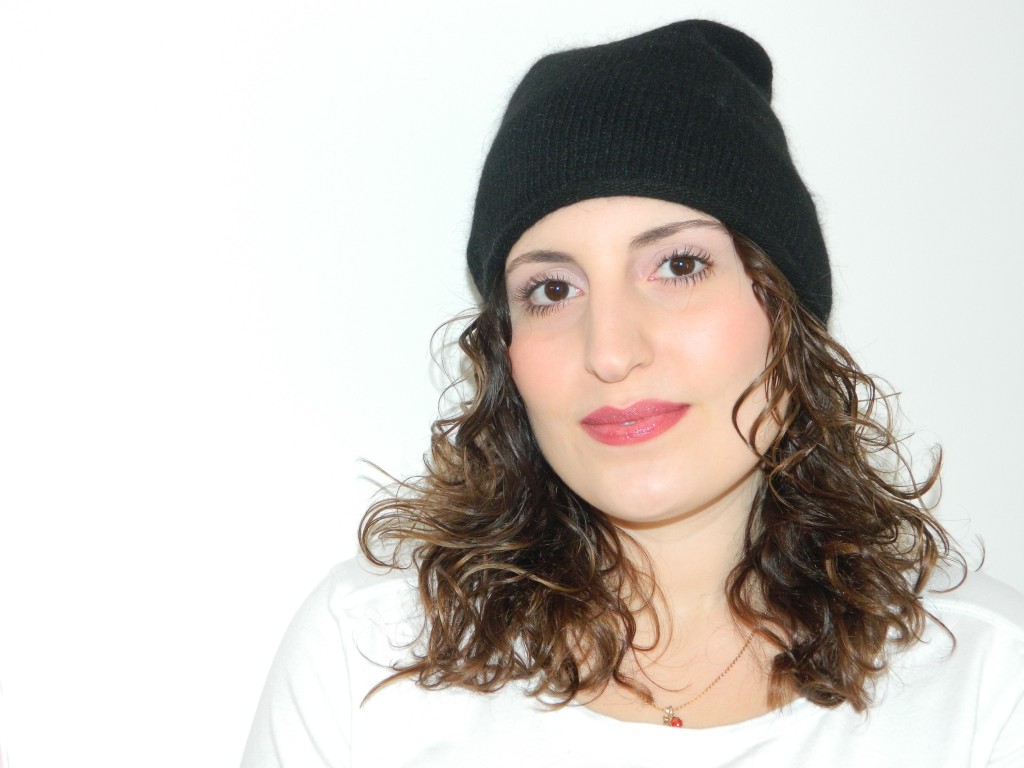 That is where the next product comes into play. Shu Uemura Volume Maker is a Marge Simpson volumizer in a small compact brush. Apply this invisible powder to your crown and shake tresses thoroughly to achieve the desired look. Actually, this video says it all.
Copyright © Dandelion by Pexeto