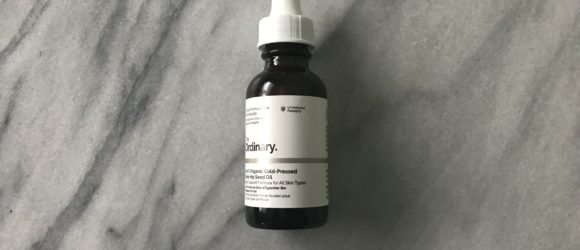 "Clinical formulations with integrity."
Online shopping on the Sephora website can be dangerous. The "add to cart" button is just a click of the mouse and before you know it you are spending all your grocery money on fancy creams and lotions. Browsing the other day for me was a real first. I scrolled over a bottle of organic cold-pressed rose hip seed oil for a reasonable $9.80. $9.80! I had to do a double take. Why would this sought after oil with powerful anti-aging properties cost under ten dollars?! Did it contain inferior ingredients? The answer is no. I have along with many, grown accustomed to spending more on skincare and equating high price points with effectiveness.
This was a sad realization for me. Logically, I understand the mark up that brands are able to charge based on product demand. However, that does not make it right. The above quote, "Clinical formulations with integrity" is the motto of The Ordinary a brand from DECIEM. This brand values integrity and honorable pricing for all those interested in achieving desired results without breaking the bank. And isn't that what it is really about? Non toxic, organic, pure ingredients available at realistic prices is the mission of The Ordinary and I have to say that makes me love the brand even more.
It has been a month or so since I started applying the Rose Hip Seed Oil to my daily routine. Let's first break down this popular ingredient. The oil contains fatty acids, antioxidants, vitamins A and C, which help moisturize the skin, firm and brighten, and even skin tone. Rodale's Organic Life offers amazing ways to include rose hip seed oil in your daily skincare routine. 
Here's what I noticed. In these cold winter months, my skin is very dry, which makes my makeup application look flaky. I apply the rose hip seed oil twice a day. The consistency is rich but fast absorbing and leaves my skin feeling as though it just had a big drink of water. It soaks in immediately and leaves a fresh, youthful glow. The fragrance is light and mildly rose scented. Any red blotches on my skin from irritation have disappeared. The organic oil is gentle and can be applied all over the delicate eye area. I am impressed and addicted. The Ordinary Organic Cold Pressed Rose Hip Seed Oil will be a staple in my skincare routine and I will now be a loyal customer, trying out more products in the future!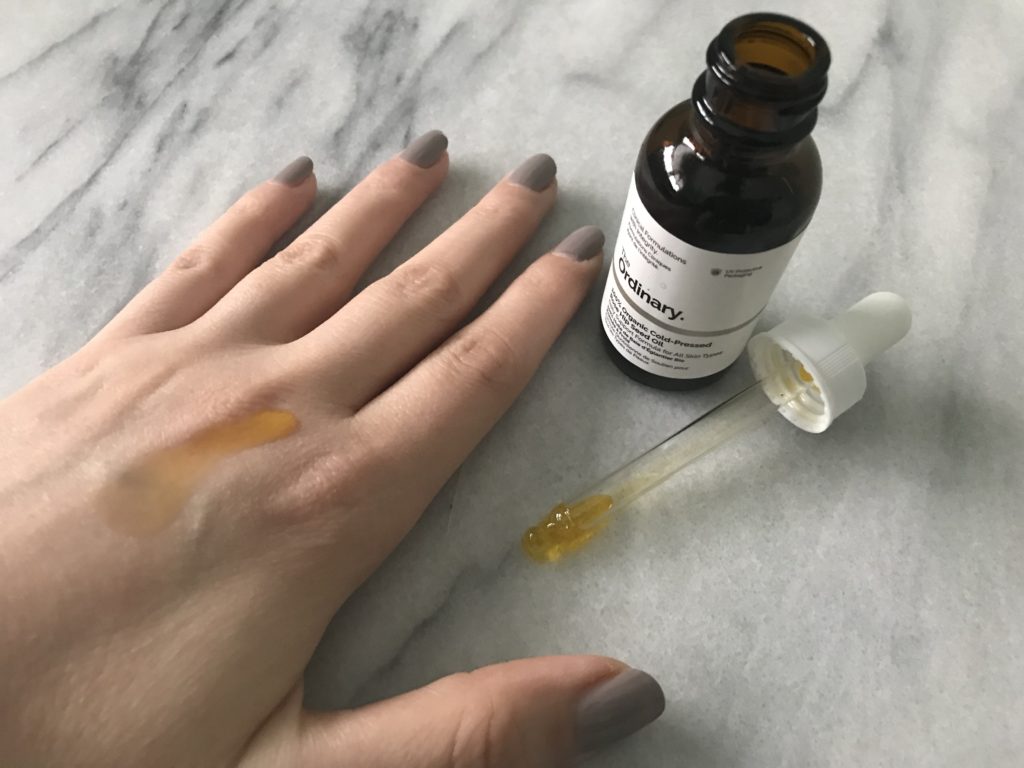 As a reminder, make sure to subscribe for my monthly newsletter!
Copyright © Dandelion by Pexeto