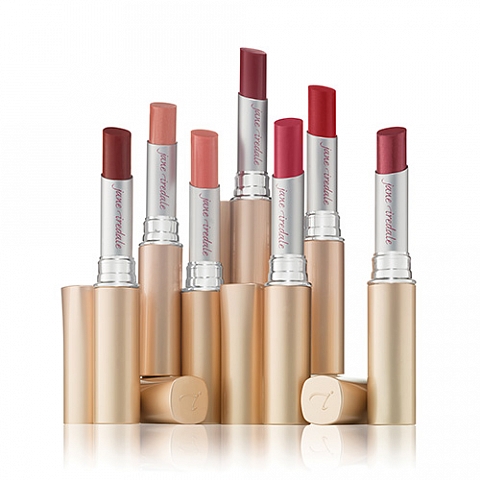 No matter how many beautiful lipstick colors, I always seem to go back to a classic red lip. I have my favorites and this is now one of them. Recently, I tried the PureMoist lipstick from Jane Iredale in Cindy, a striking brick red. Jane Iredale is a beautiful, vegan and cruelty free makeup brand.
The PureMoist lipstick formula contains multiple fruit extracts and hydrating oils including jojoba and avocado. The creamy texture applies smoothly and absorbs into lips keeping the color in place without feathering.
Cindy is a gorgeous berry stained, brick red color that can be worn all year round and flattering on all skin tones. Your lips will pop in this fabulous color and feel extra soft wearing this luxurious product.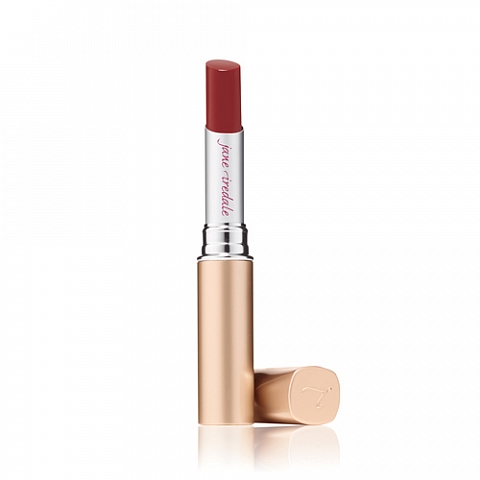 I hope that everyone had a wonderful weekend. I found this dress last month and was waiting for the perfect time to wear it. When I saw it online I knew I had to purchase. It reminded me of a modern take of a 60's style dress that Cher wore in the movie Mermaids. Remember that movie? Winona Ryder, Christina Ricci, the late and great Bob Hoskins. Cher plays the trendy, flaky mom looking fabulous throughout the entire film with her jet black hair and gorgeous makeup. It's definitely worth watching if you haven't already.
This 3/4 sleeved sheath dress with a colorful abstract pattern from Target was just the right dress to wear for Easter Sunday. I chose to wear a pair of blush colored scalloped vegan flats. I kept my jewelry simple with a pair of gold and ruby earrings.
I wanted to bring out the color in the dress by accentuating my lips. I wore the classic red lipstick, ruby woo from M.A.C. that my lovely friend, also named Ashley, gave to me. Eyes were kept simple with a sweep of shimmering pink all over the lid and crease in The 15 Minutes from Bare Minerals. As for my cheeks, they were shimmering and rosy achieved by wearing the Shimmer Bloc in pink mosaic from Laura Mercier.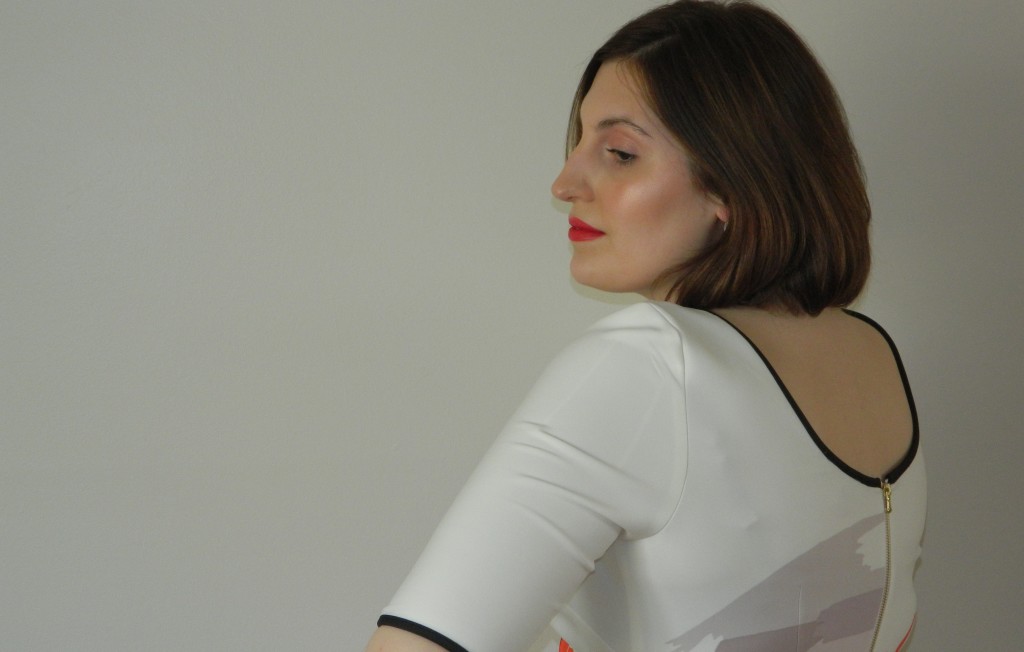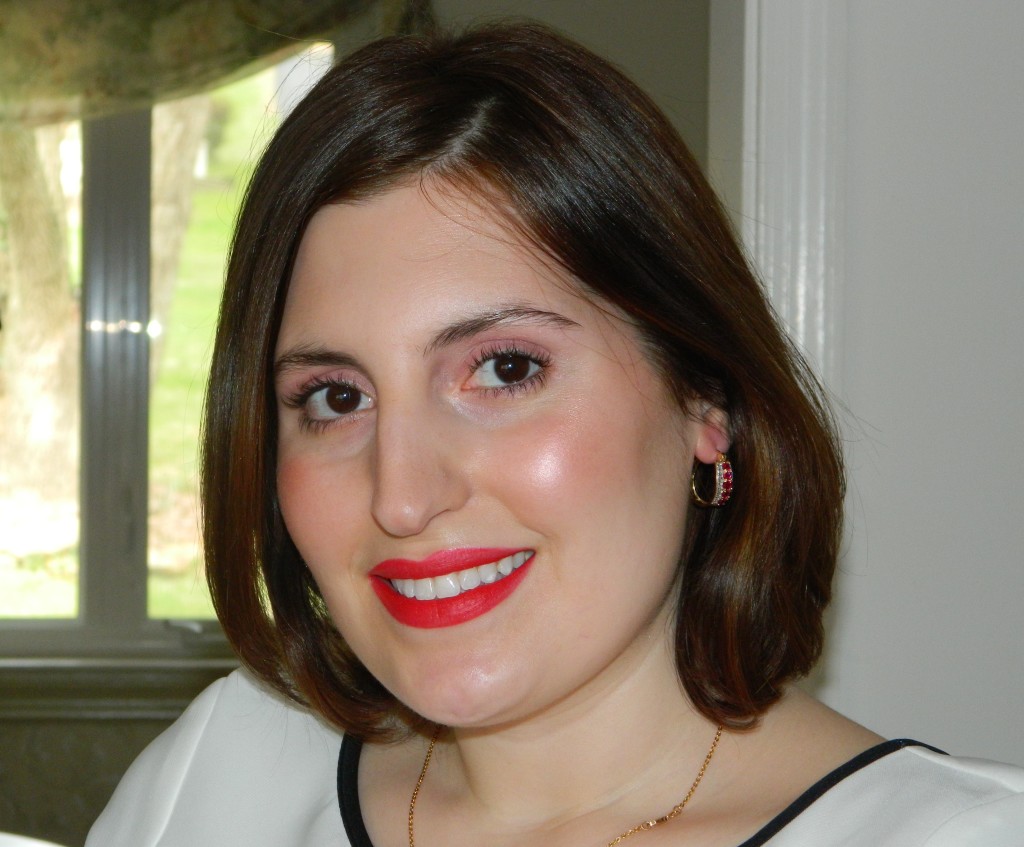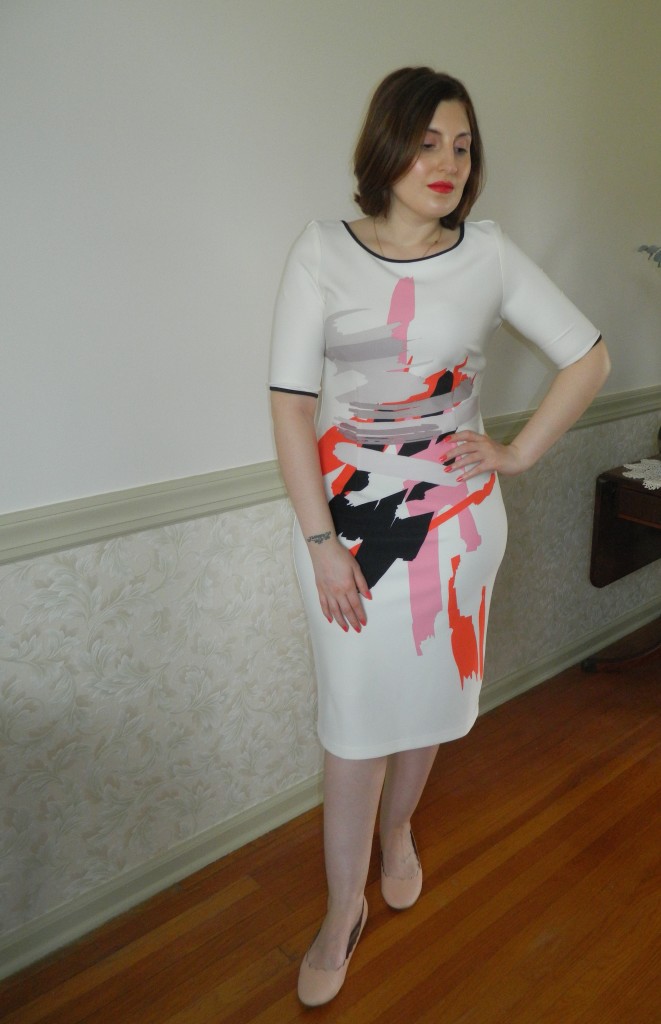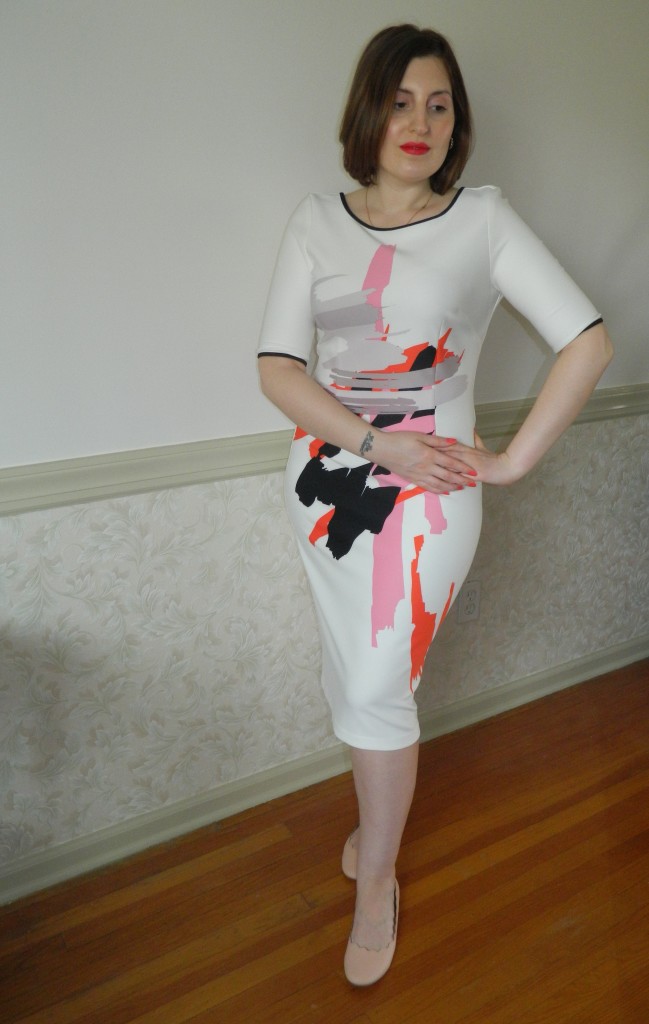 I have been an admirer of Sophia Loren since I can remember. I am not alone- she is one of the most iconic women, known for her acting and modeling yes, but it is her beauty, style, and grace that continues to draw devotees. After her long relationship with Dolce & Gabbana, wearing their Italian designs perfectly, the international brand has paid tribute to the beauty with a glossy cherry red lipstick. No.1 is a signature look for Sophia and all women wanting to wear a shade of red and still wear her famous eyeliner look.
As soon as I heard that this lipstick was available, I made a phone call to Saks Fifth Avenue in New York. I placed my order with a lovely man, Hugo, who made sure to find products that did not have any shea butter; an ingredient of which I am allergic. When the lipstick arrived the packaging was just as beautiful as the lipstick itself. A gold bullet engraved with Sophia's signature in black. Hugo also hooked me up with a sample red matte lipstick, Dolce & Gabbana in Flirt.
I waited until I actually had somewhere to be instead of simply playing dress up with the lipstick- a very tempting option. I wanted to do it right, full makeup. I was inspired by Sophia's expressive eyes and the 60's eye look, but I wanted to modernize it with more of a graphic detail. Using Nyx Two Timer dual ended eyeliner I created my version of a girls night out eyeliner look, complete with of course my new lipstick! Even though combining both statement eye and statement lips is a trend this fall, I tend to pick one or the other. In this case, the lipstick is much softer in color than a true matte red for instance, with a purplish undertone. The two are not competing, rather complimenting one another.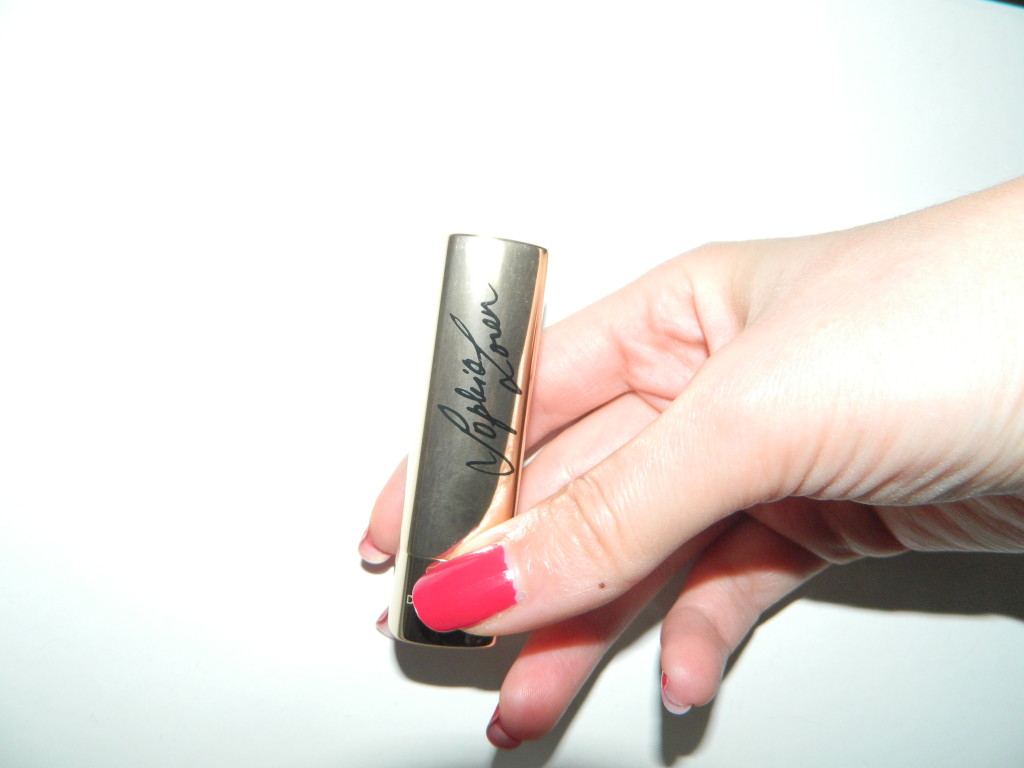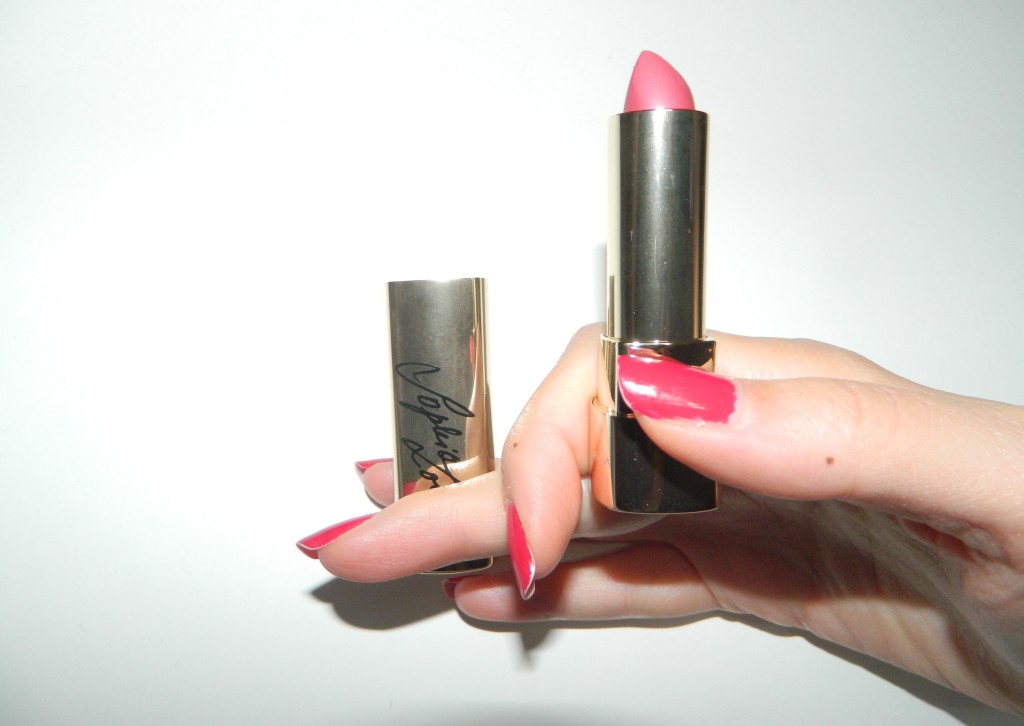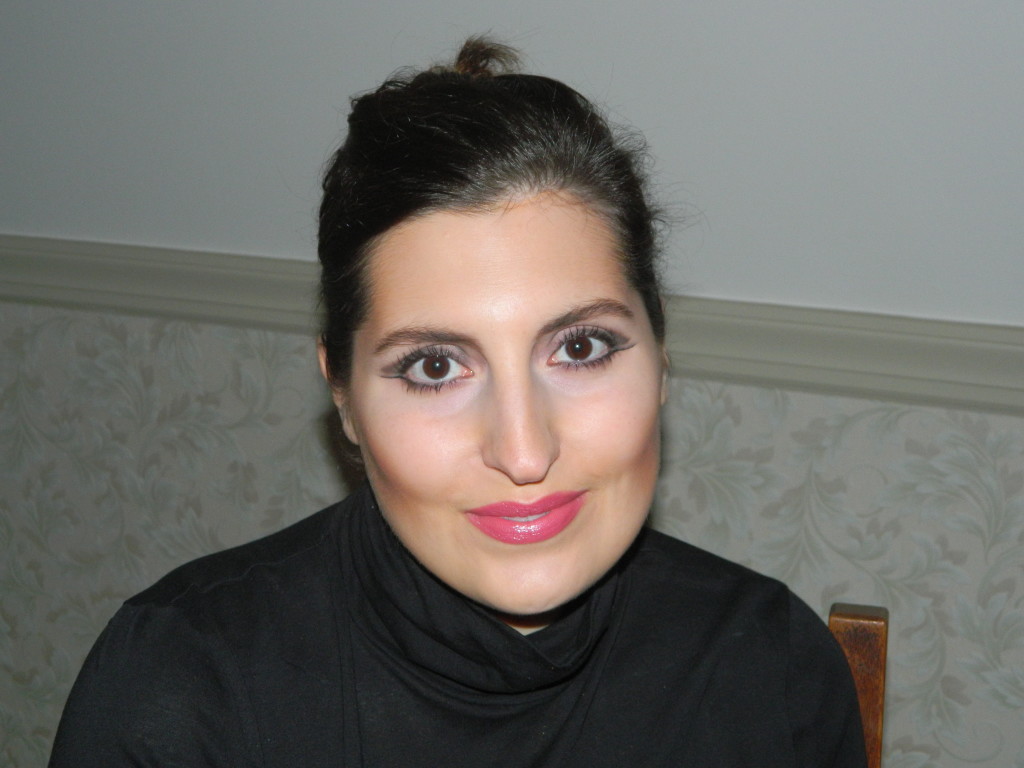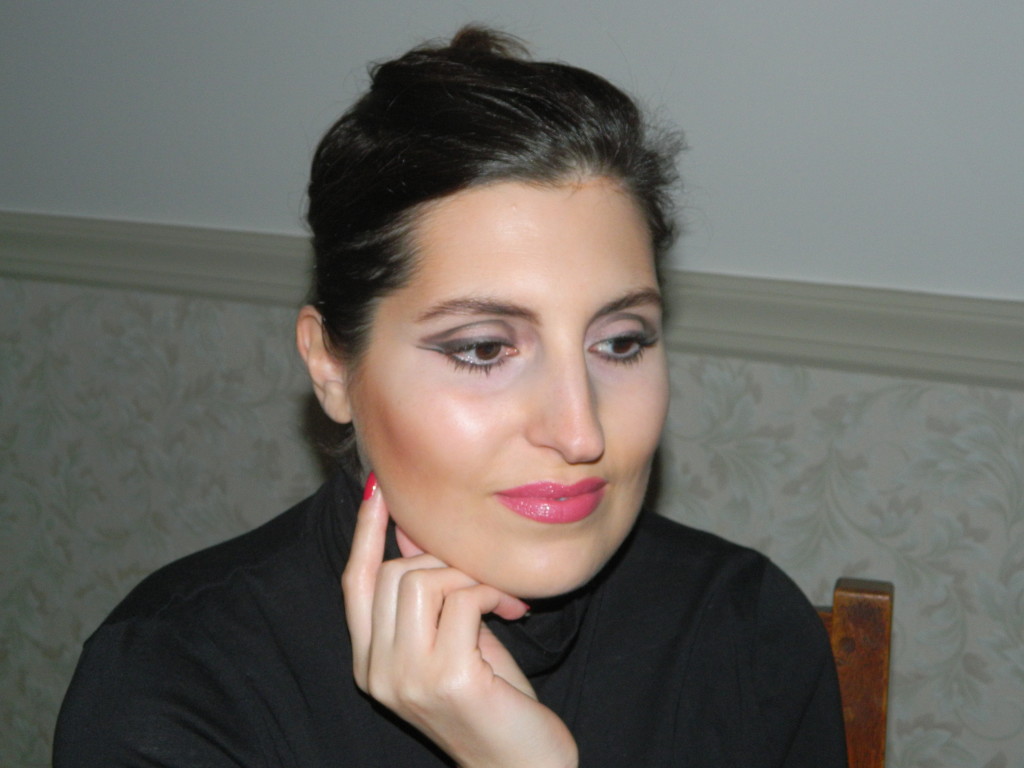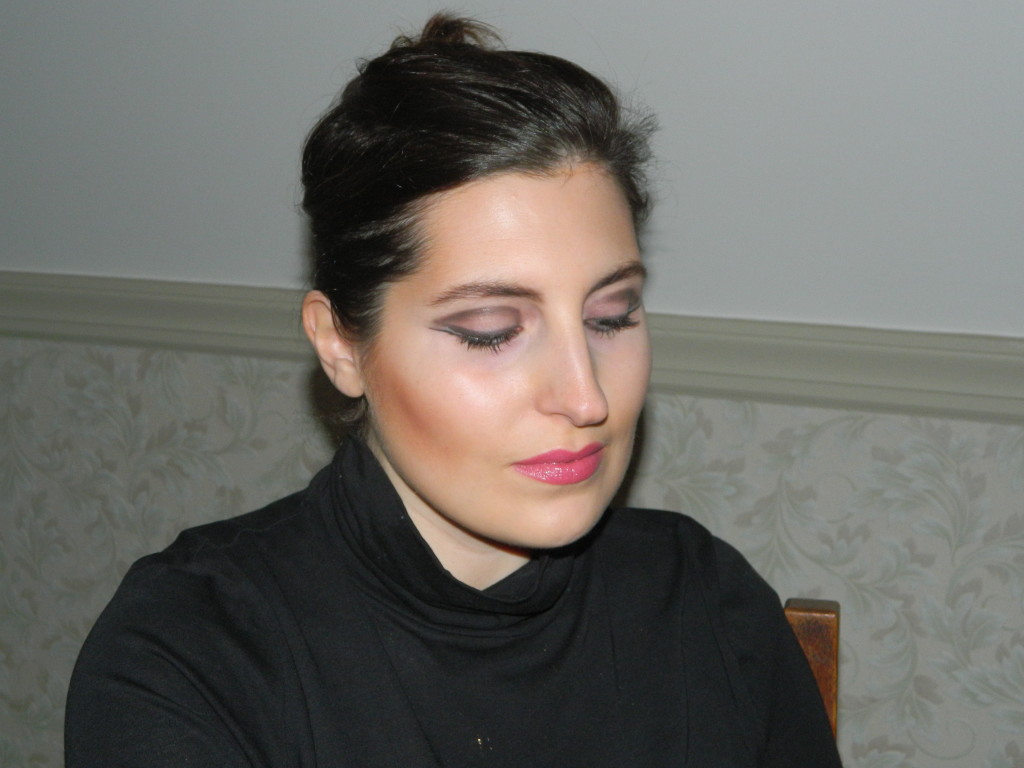 On a recent trip to Bucks County Pennsylvania, I was fortunate to see the rolling lavender field at Carousel Farm during the full bloom. This gorgeous farm has over 15,000 plants of both English and French lavender. As you walk along the perfumed grounds you cannot help but make comparisons to the french countryside. The plants were swarming with honey bees and butterflies. It was truly a sensory and peaceful experience. If it was not so hot and humid outside, I believe the farm would have a similar effect as the poppy flowers in The Wizard of Oz– calming and soothing. Of course, my little Yorkie, Sophia was not impressed. She searched for any ounce of shade to lie down and roll on her back. She was equally annoyed that I placed a tie in her hair to keep hair out of her eyes!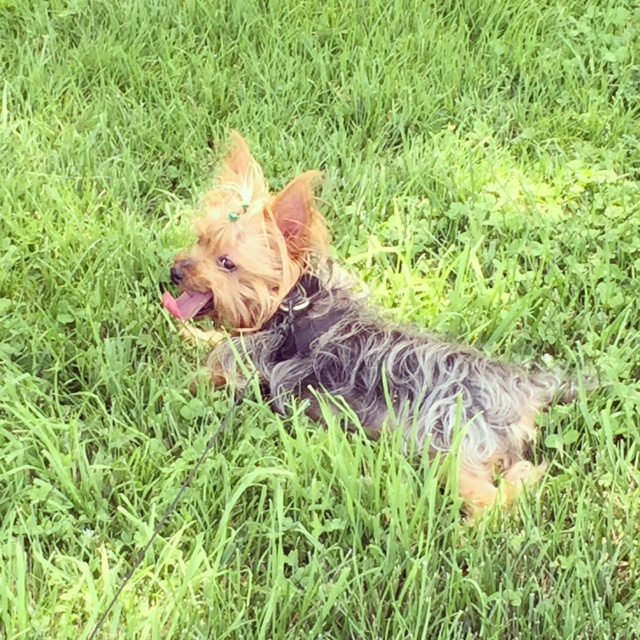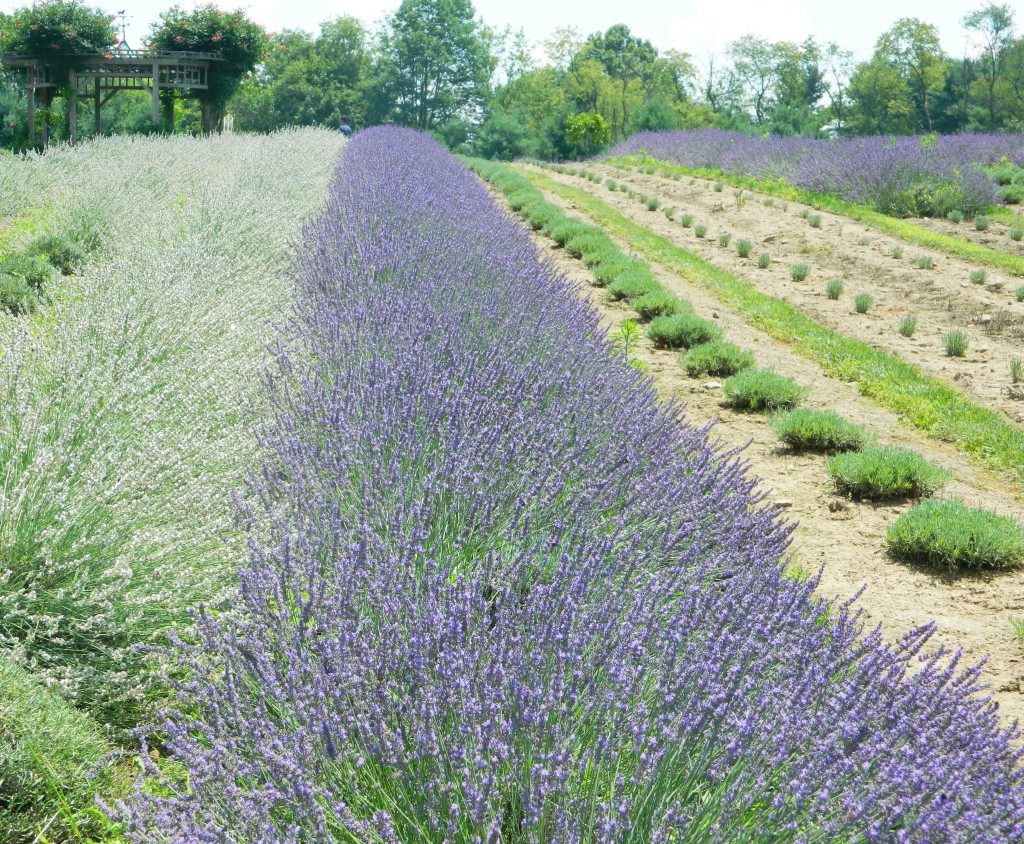 The little country store on the property was just as beautiful and smelled just as lovely. Dried lavender and decorated sachets hung from the wooden walls. Unique home furnishings like recycled glass soap dishes, vases, and intricate table linens can be purchased as housewarming gifts. The lavender was used in soaps, lotions, oils, and candles along with fresh cut bundles for cooking. The employees sat in the center of the store weaving the freshly picked lavender into bunches as onlookers watched and enjoyed.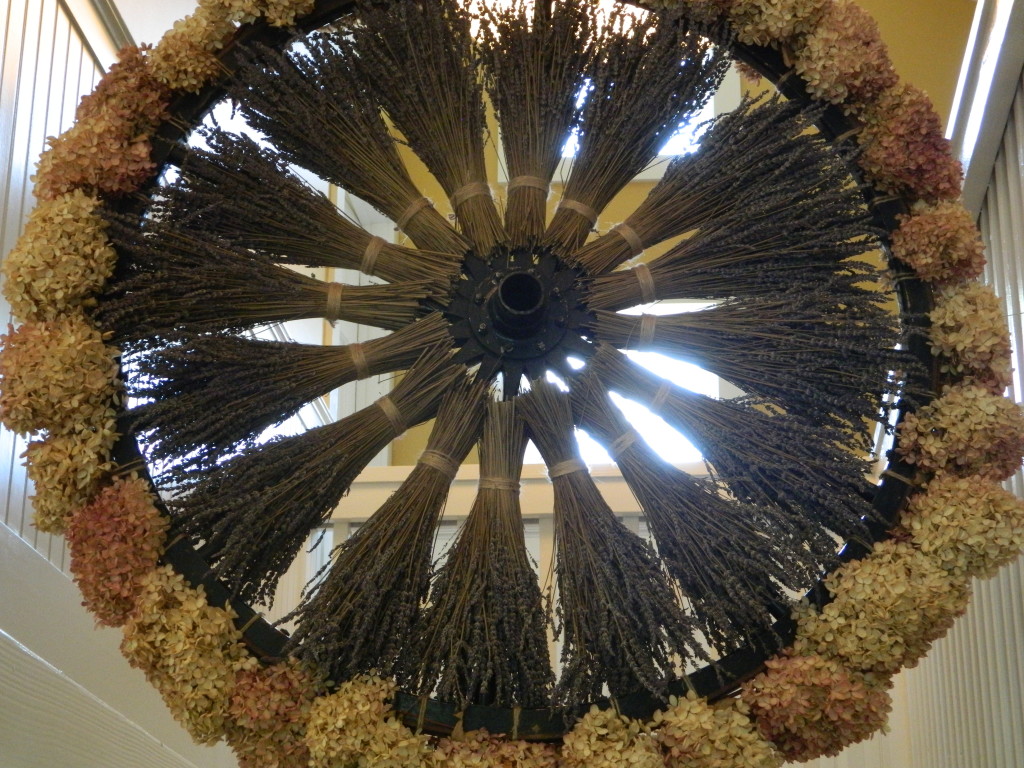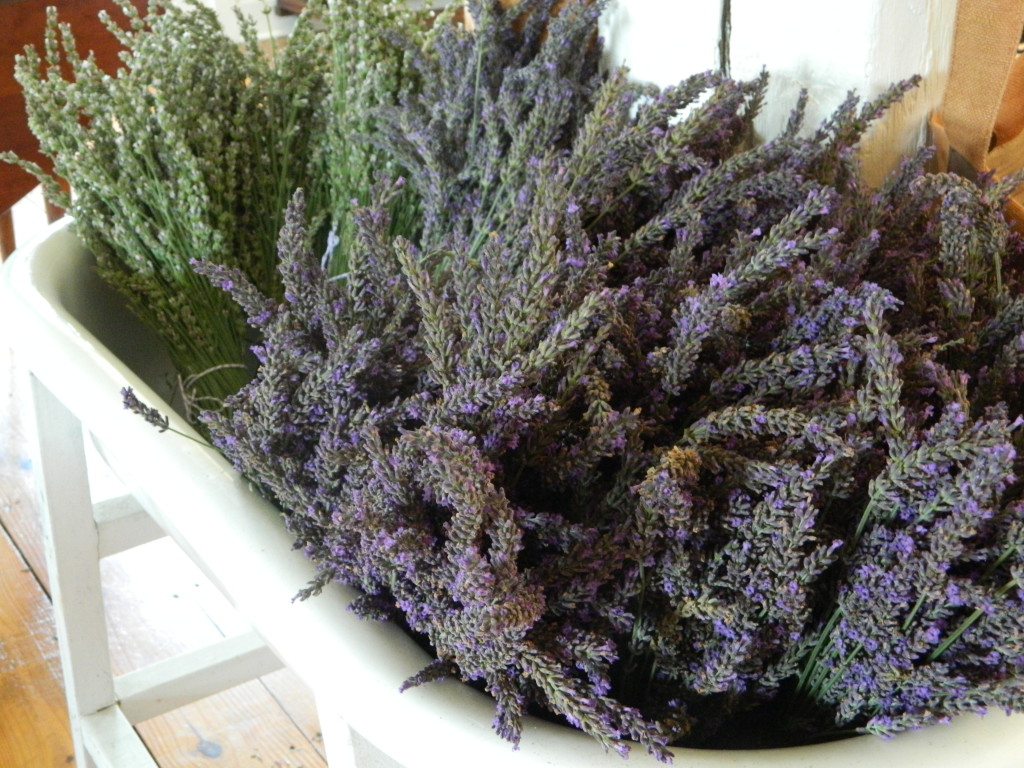 I walked throughout the farm wearing an incredibly lightweight and comfortable midi dress which I found at Kohl's for a steal. I threw on one of my favorite pair of cat eye sunglasses by Elizabeth and James and Red Metal lipstick by Lipstick Queen.  The entire look reminded me of the legendary Audrey Hepburn. She was elegant and graceful, which she could achieve with such few pieces- a wide brimmed hat, sunglasses, or large clip on earrings. A minimal signature style is helpful during the summer months to alleviate looking too perfect. This way in the summer if you keep it simple you appear classic and effortless all while staying cool.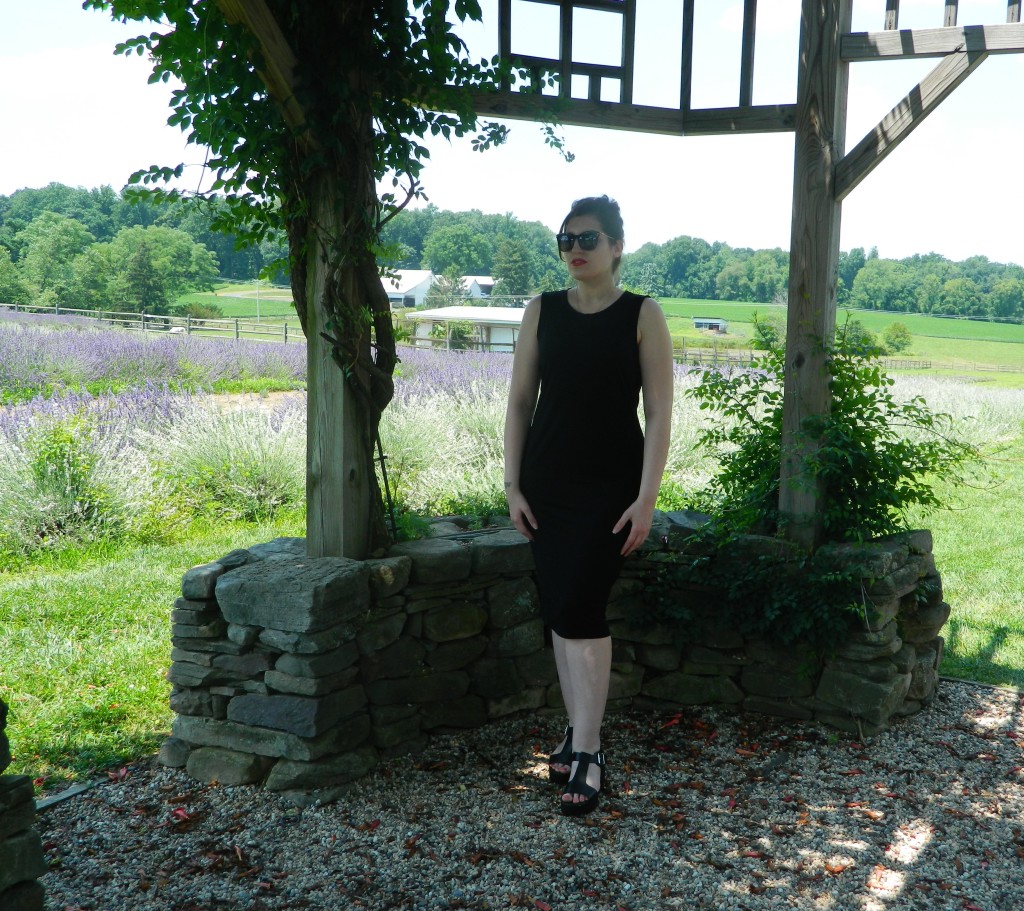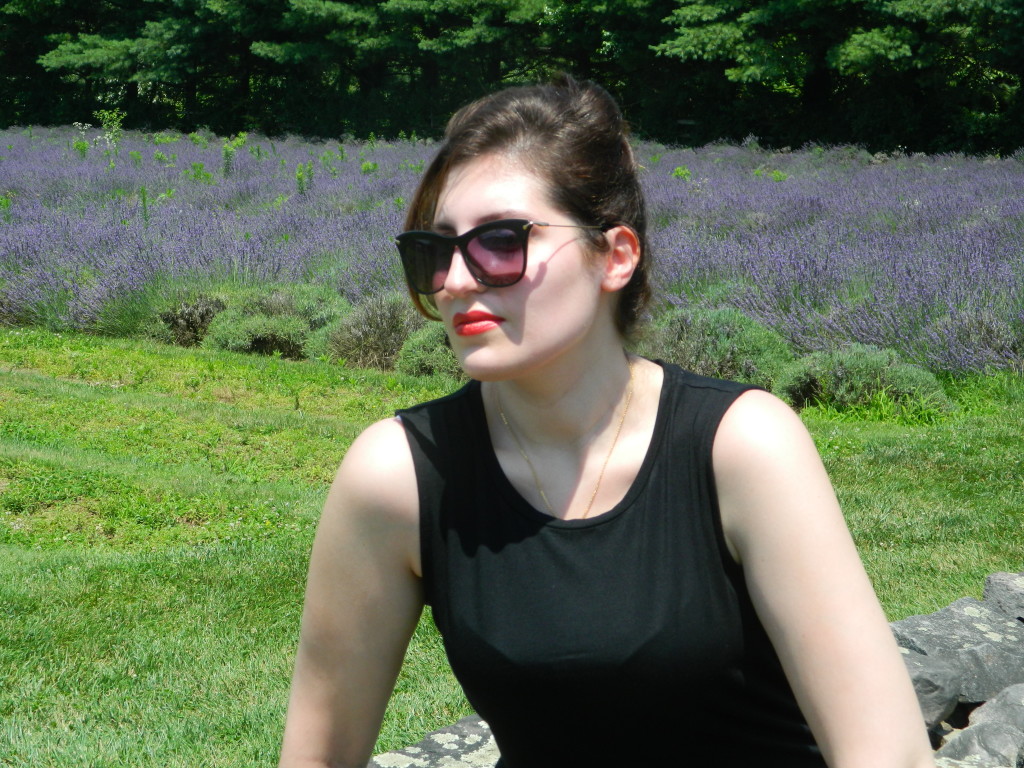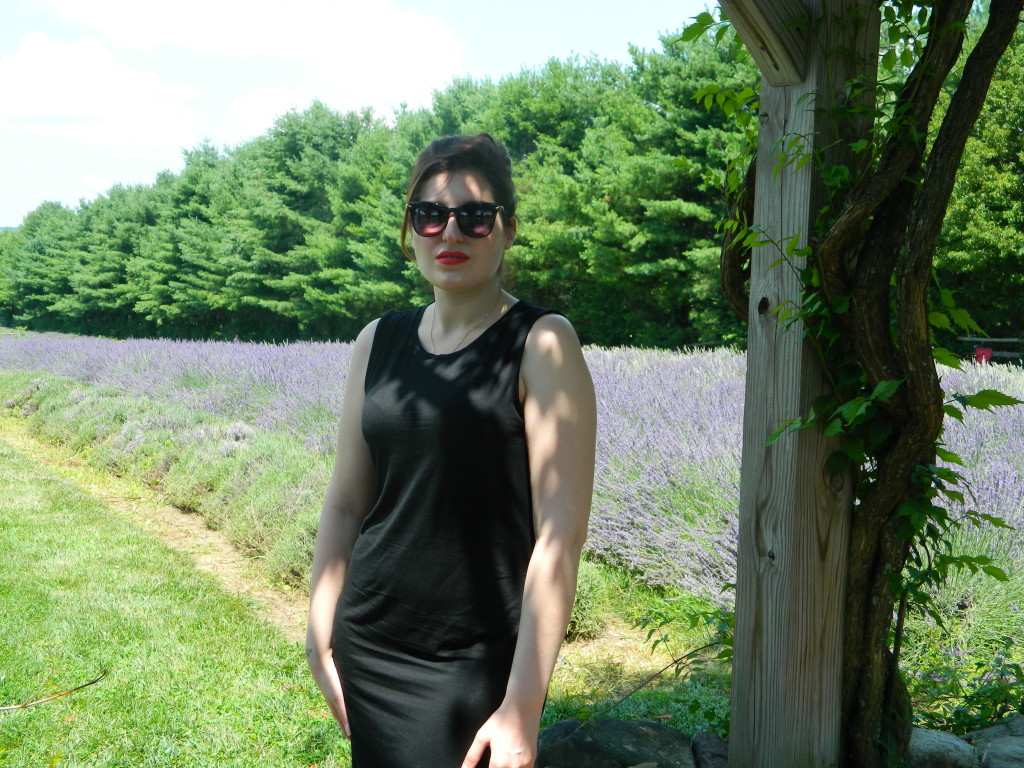 Oh my lips! Extravagant is the adjective that comes to mind when I think of the texture of this gorgeous trio. The limited edition, holiday set, Ruby Spark Lip Trio from Laura Mercier is absolutely dazzling. The creamy formula hydrates lips, leaving a long wear vibrant red color. I can guarantee compliments will roll in when wearing these products. You can apply in many ways. You could add just a touch of shimmer and red tint by solely applying the lip glacé. You could line your lips with Ruby and then apply the Red Armour lipstick, or you could try something a little more bold. I began by outlining my lips with Ruby and then filling in the entire lip to avoid the drawn look. Then I applied the smooth Red Armour, which does not feather at all. To finish this look, simply use your fingertip to apply Ruby Spark lip glacé just to the center of your lips to create depth and a little sparkle.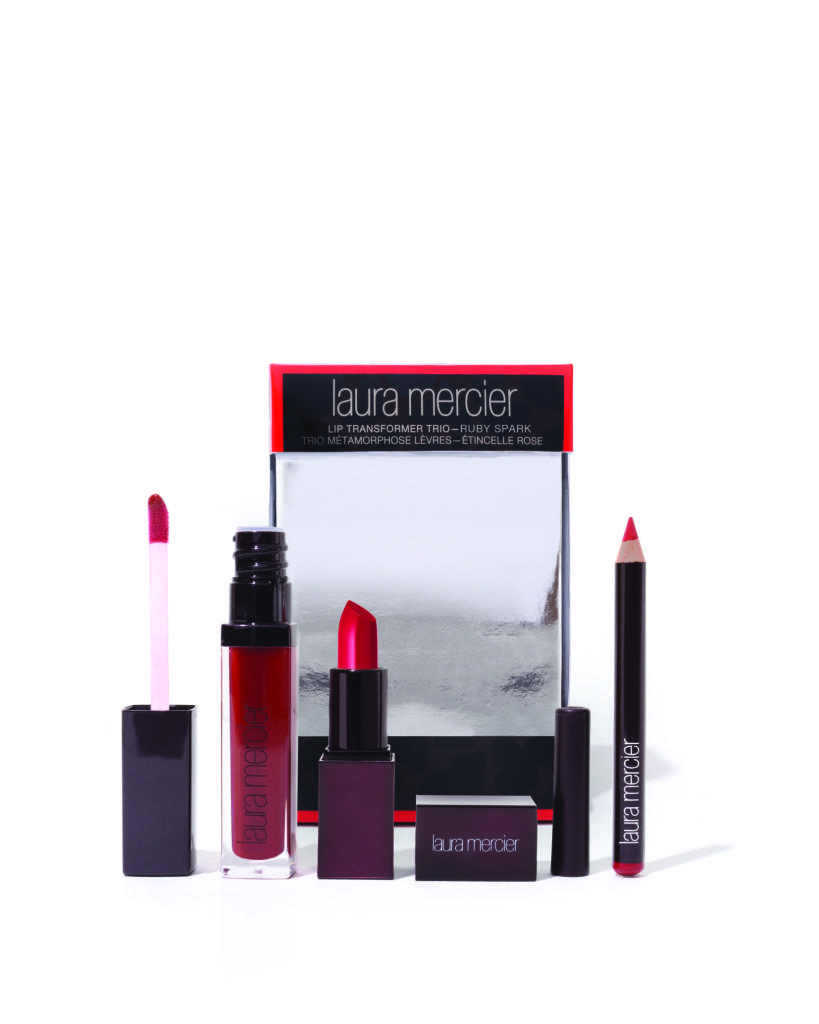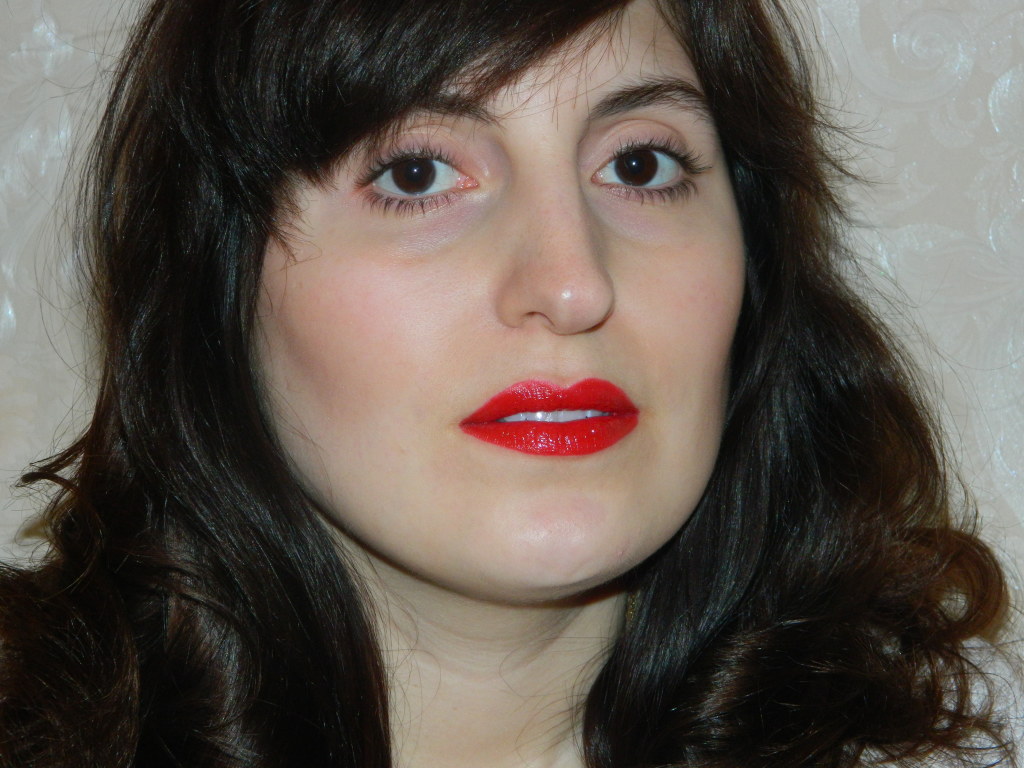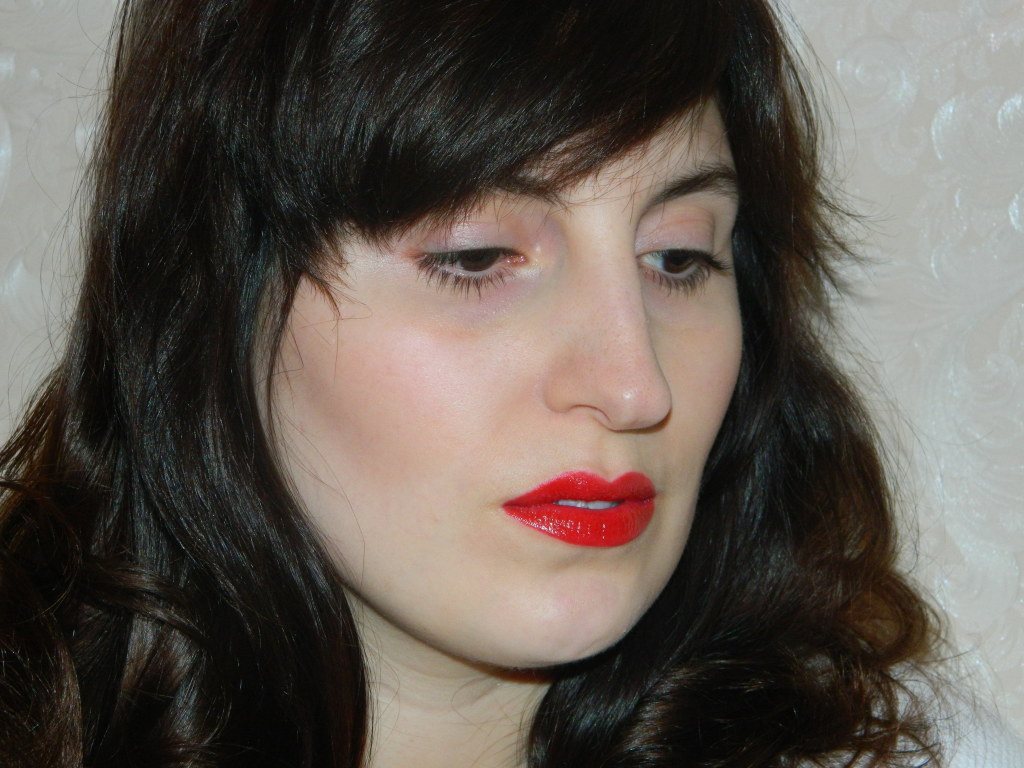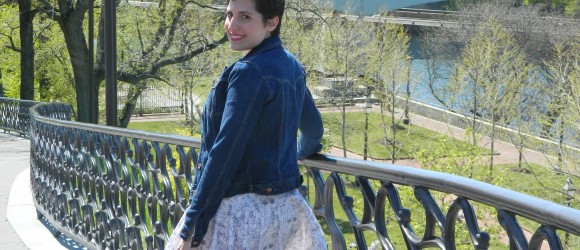 I am often drawn to European styles as a great source of inspiration. Today was a beautiful sunny day, which motivated me to take a walk near the Philadelphia Museum of Art.
Read More

»
Copyright © Dandelion by Pexeto