Really the winner of this ensemble is my lipstick. I hate to be biased because I absolutely love this Calvin Klein dress, but I felt confident and lovely wearing this Limited Edition Classic Lip Collection by Laini Cosmetics. This fabulous lip collection includes a lip liner, lipstick, and lip gloss in bold magenta. I wore this trio to the Einstein Healthcare Network 150th Anniversary and I did not even need to reapply! The combination of the three created a richly pigmented color that is incredibly long lasting. The matte lipstick is creamy and moisturizing. Adding the gloss on top gives the lipstick extra shine. Also, check out the packaging! How gorgeous is this gift box?
I love the combination of a chic and simple black attire with a bright pop of color. The contrast is quite the show stopper. This Calvin Klein sweater dress with faux belt was on the sales rack at Lord & Taylor. One of my favorite places to shop and home of some of the best deals. Black heels and opaque tights finished my look, but I still needed a hair accessory.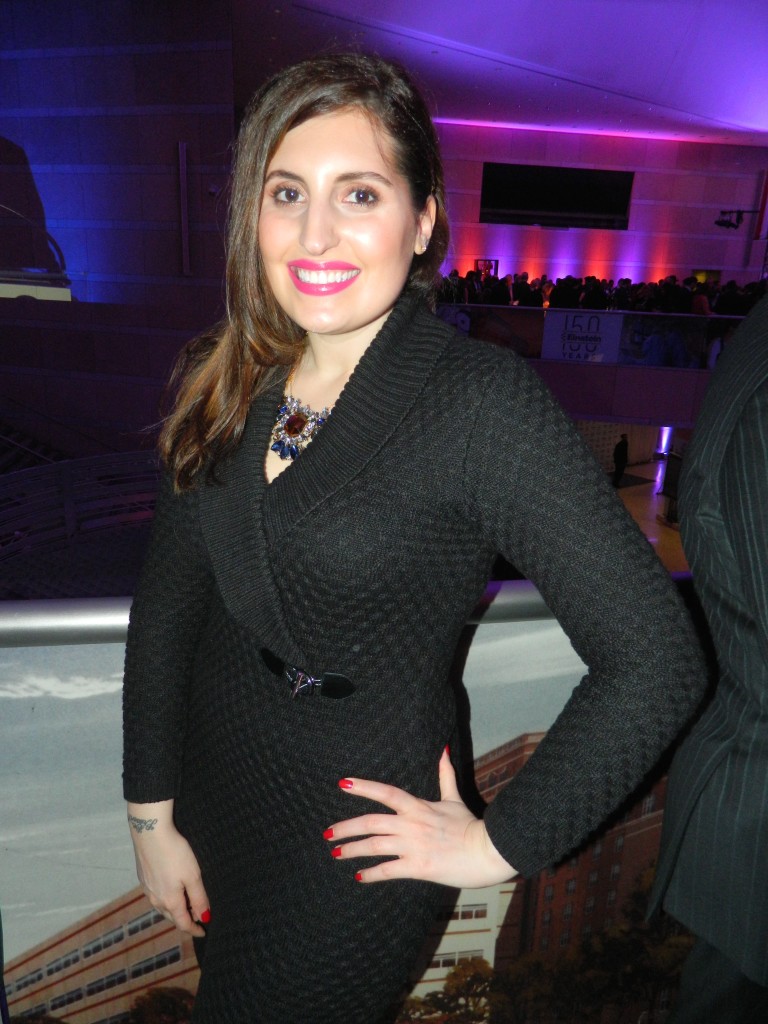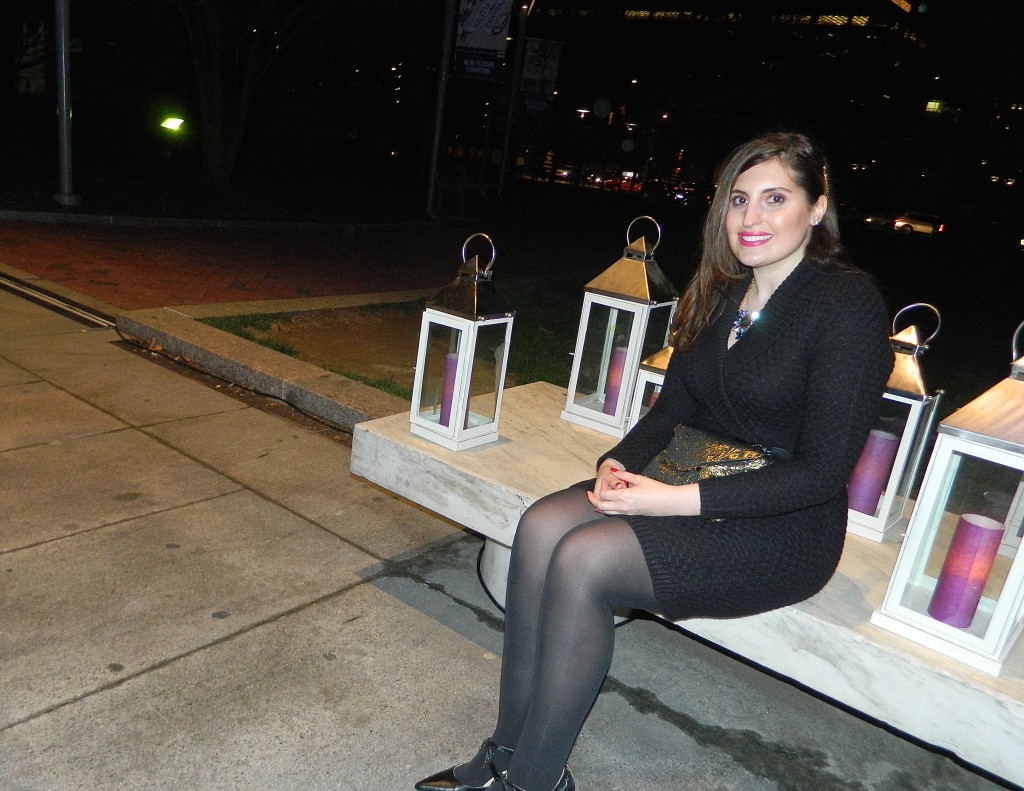 My hair was down and even though I love wearing my hair straight, I wanted to add a little bling. I created a deep side part and fastened my hair with a Tasha black and gold hair clip.  Usually, this type of hair accessory slips and I end up fixing multiple times. I was impressed however, with the grip. I went the entire night without fixing.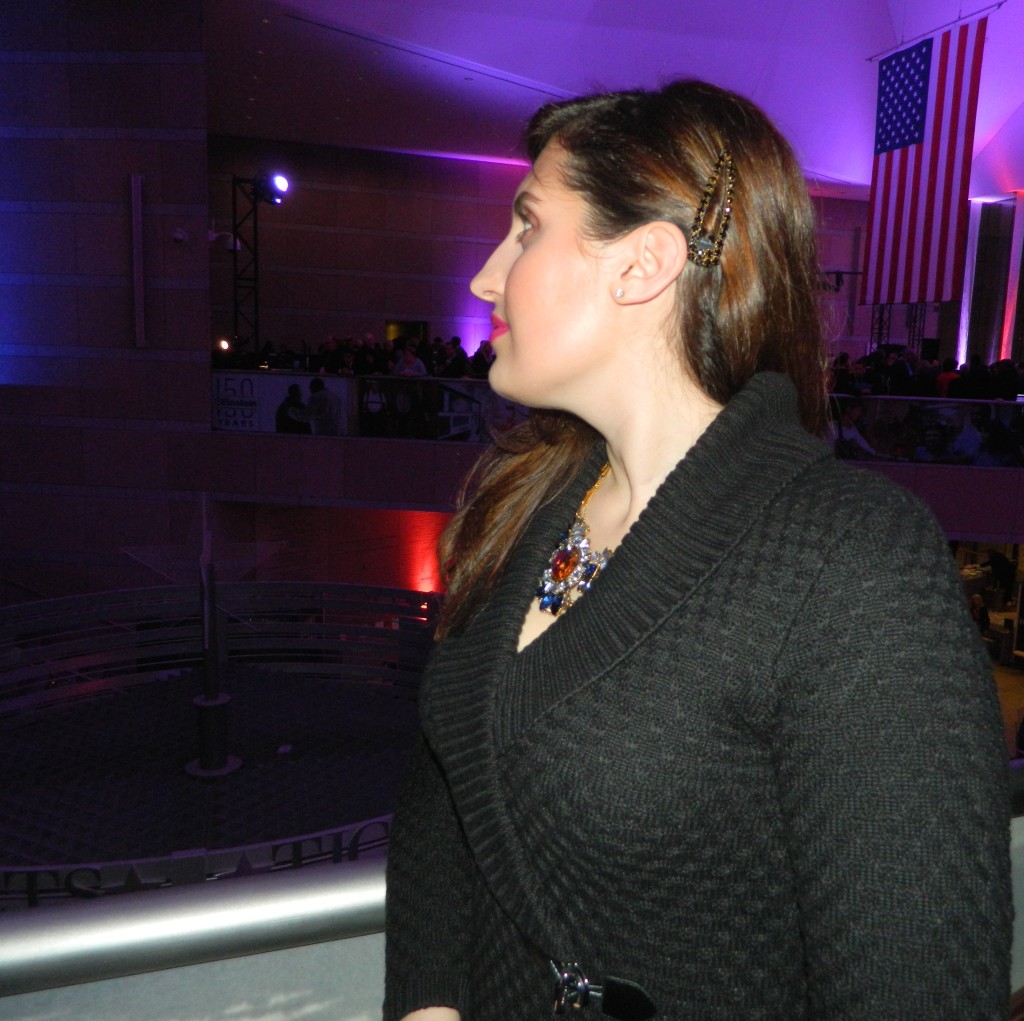 Sugarpeel readers, I have a treat for you. Laini Bianculli, celebrated style and beauty guru has launched a fabulous cosmetic line- complete with custom blended bespoke makeup to fit your individual skin tone. I had the opportunity to ask Laini some questions and I would like to share her answers with you.
1.  Please discuss your fashion and beauty background for the Sugarpeel readers.
As a very young girl, I recognized my burning desire for fashion and beauty.  I was born with it; it is in my DNA.  I am certain that my blood type is infused with structured handbags, platform peep toe pumps, lipstick, lip gloss and gold shimmer.
My dream was to be a runway model.  Every Saturday morning, I would anxiously wait to watch my favorite television show, Style with Elsa Klensch.  I was captured by the beautiful clothes and makeup looks on the models that so effortlessly walked the runway immersed in color, texture and shape. 
My lifetime devotion as a pupil to the fashion and beauty industry, innate sense of style, unique flair for writing and ability to orchestrate style and beauty results for my clients has delightfully titled me the "Style Maestro."
My entrepreneurial spirit, experience and diverse background as a wardrobe stylist, personal shopper and professional makeup artist have provided me countless opportunities as a Style and Beauty Expert, i.e., my Beauty Expert feature in WebMD The Magazine.
My principal goal is to refine my client's style and define their beauty.
2.  What inspired you to develop Laini Cosmetics?
My amazing clients are the inspiration and their need for versatile quality cosmetics to complement fashion choices and a 24/7 lifestyle to confidently take them from the boardroom to the boudoir in minutes. 
Three distresses I often hear from my clients are:  "I don't know how; I don't have time and I want to feel pretty again."  I wanted to be certain to address all three concerns so that all women can achieve their desired results with Laini Cosmetics.

3.  Could you mention some of the products within the line.  (What are some of the differences in your products – what makes them unique from other brands)?
I have a heartfelt dedication to defining the outer beauty of every woman I work with and I have carefully curated my cosmetics line to complement a 24/7 lifestyle. 
I have found that women often neglect their lips and brows.  My lipsticks are creamy, delicious, long-wearing colors and formulas each chock-full of Vitamin E for its soothing and healing properties to hydrate and moisturize and a touch of sweet vanillin extract for the most luscious lips. 
My Brow kit is perfect for the "brow challenged" providing easy application to define the brow. 
My blush and eyeshadow palettes are to live for.  Chic, sleek and sexy with a mega mirror they slip into your vanity, desk drawer or clutch with ease and versatility and can be used in different ways.    
Many of my clients are in front of the camera or on the dais which makes my Camera Ready Primer an absolute must covet product paired with my Bold & Beautiful BB Cream.
4.  Tell us about your unique custom blended makeup. 
I believe that great skin is the canvas to a fabulous wardrobe and perfect makeup application.
My custom infused makeup is bespoke as it is tailored to your skin's tone and needs.  I have the ability to create a liquid mineral tinted moisturizer, beauty balm, color corrector, foundation and concealer as well as custom mineral powders and custom airbrush for special occasions.  All products are mineral based, oil-free, paraben and gluten free enriched with gentle botanicals that nourish the skin while enhancing its natural beauty designed to provide the perfect color, complete formula, ideal texture and seamless coverage to take you from morning rush hour to midnight rendezvous.  It is also physician recommended for after-treatments and post-surgery including post-laser redness, rosacea, hyperpigmentation, distended capillaries, blemishes or even tattoo coverage.
I also create custom infused liquid body enhancers that eliminate the need for spray tanning and wash off entirely whether you desire to be a Bronze Goddess or Luminous Angel.  These are the ideal solution for brides who want that extra special glow.
5.  Tell us about your beauty concierge and makeup services.
I offer several beauty packages in my Style Studio for the diva in training or makeup maven who seeks to learn and experience makeup application without feeling overwhelmed by sitting in a makeup chair amongst pretentious crowds or unflattering fluorescent lights. 
I also offer on-location commercial makeup services as well as bridal.
6.  What are the essential products that you recommend that everyone have on hand? 
My primary focus is always on the skin.  We must ace your base before applying color.
Vitamin C, Vitamin C and more Vitamin C.  Vitamin C is a powerhouse antioxidant and is crucial for the skin especially as we age.
Primer
Tinted Moisturizer
Mascara
Brow powder or pencil
Lip Gloss
7.  Lastly, which fall trends in makeup are you predicting?
Fall 2015 runway makeup is easy to recreate at home.  Strong bold brows take center stage with the focus on a bronzy complexion and candlelight glow.  A more subtle sophisticated smoky eye is on the horizon for day or night with softly sculpted cheeks and rich berry hues on lips and tips.
Next up, my review and video tutorial of some of the products from the Laini Cosmetics collection! Stay tuned.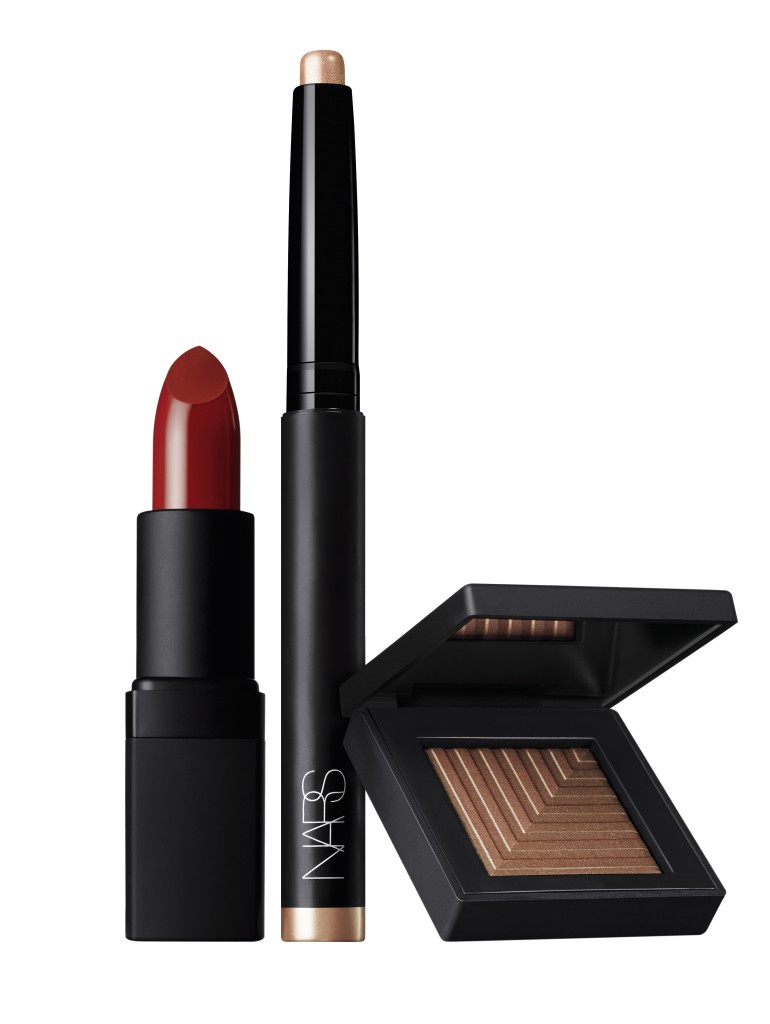 The fall collection from NARS will be available July 15th at NARSCosmetics.com and NARS boutiques. This collection includes eight velvet shadow sticks, two duel intensity eyeshadows, two lips glosses, one lipstick, and one blush in gorgeous shades ranging from rich earth tones to pale nudes.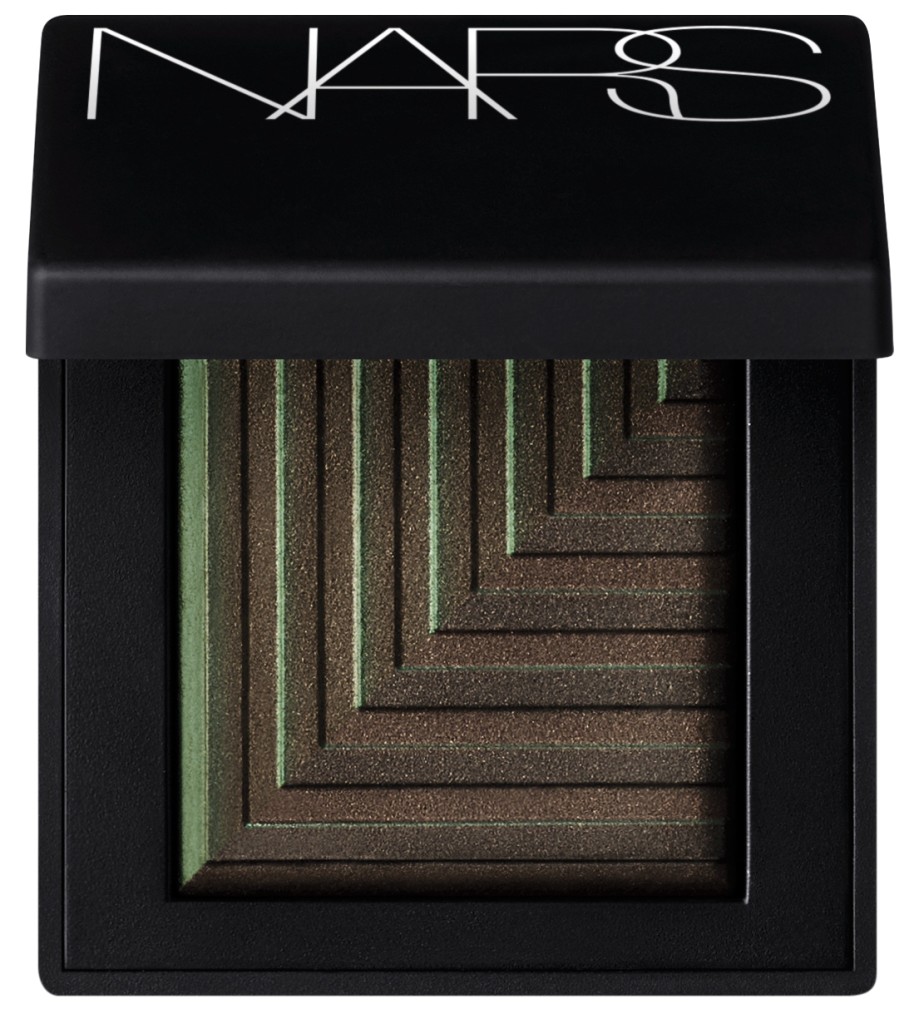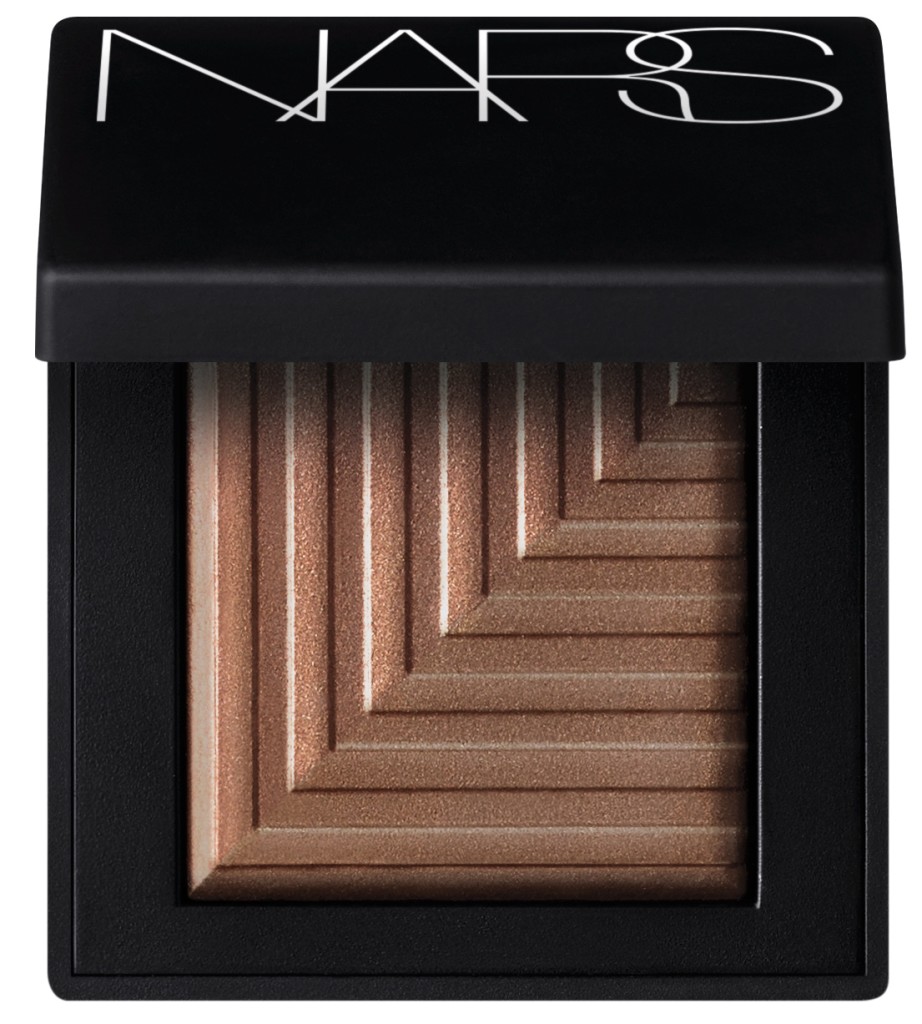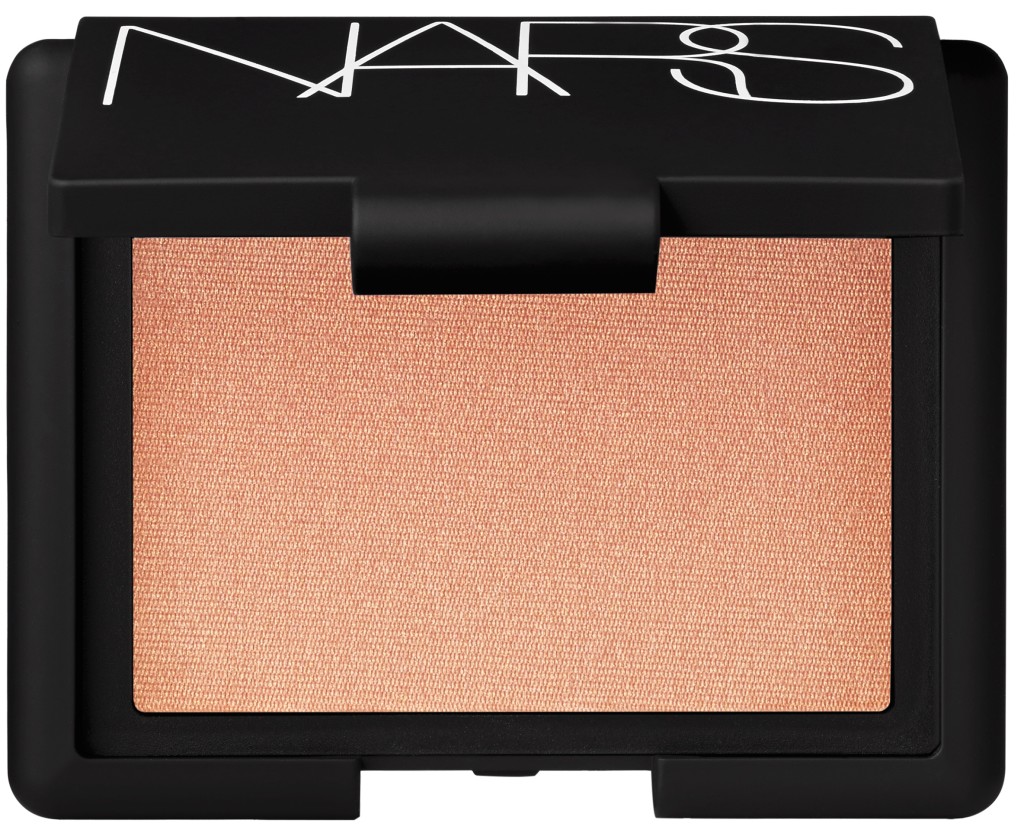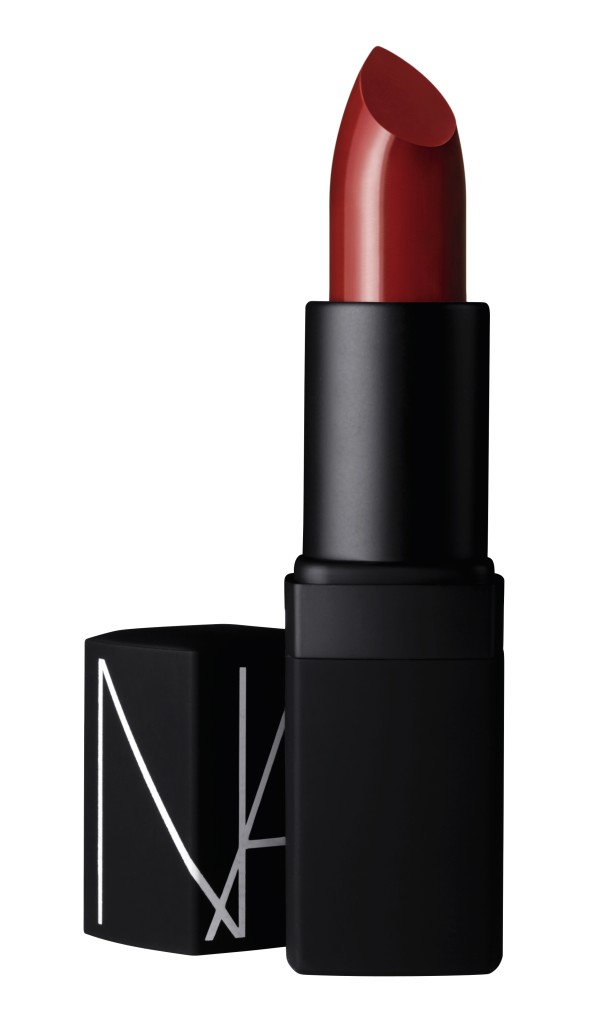 NARS will also release a gifting collection featuring two palettes, the Hardwired Eye Kit with six shadows, eyeliner, and travel size contour brush.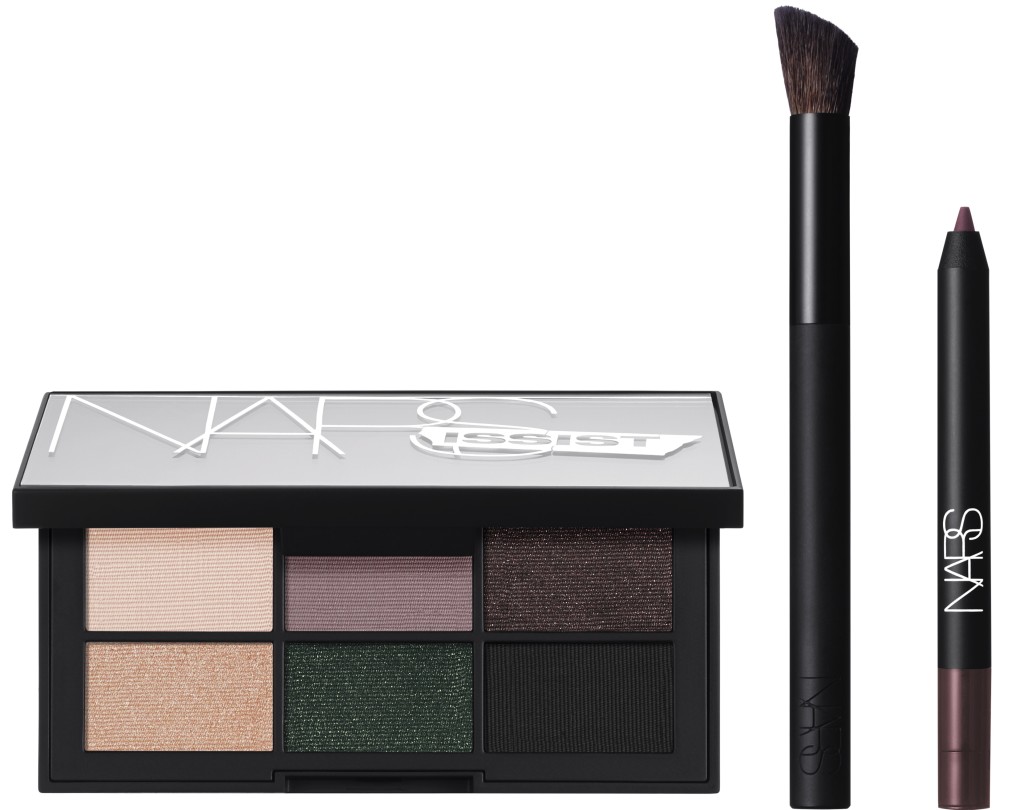 The limited edition Matte/Shimmer eyeshadow palette includes eight eyeshadows and mini eyeliner. Both will be available at NARSCosmetics.com and NARS boutiques on July 15, 2015 and at department and specialty stores August 1, 2015.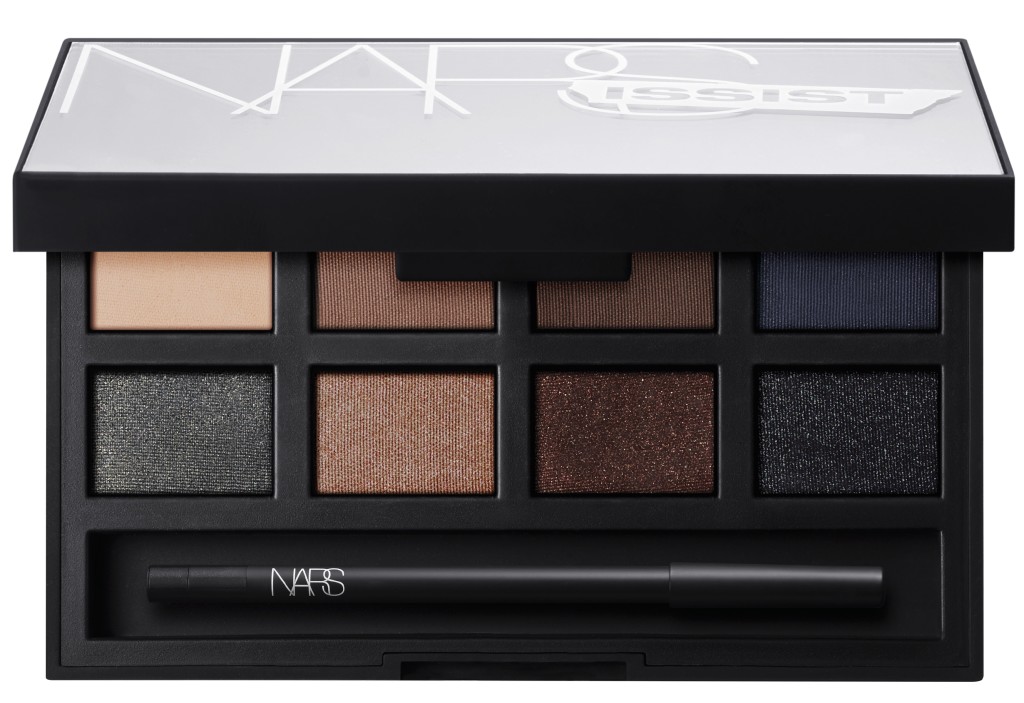 This past weekend I attended the annual Philadelphia Flower Show (my coverage will be live tomorrow) and what better place to wear spring makeup? Surrounded by all the gorgeous flowers and plants I decided to try the new Garden Escape palette by Clarins. This six eyeshadow palette contains colors ranging from rose to olive green. The shadows can be worn as is or can be combined with a little water to create a deeper shade for an eyeliner effect. On my cheeks I wore Blush Prodige #8 Sweet Rose– light pink. The new Instant Light Lip Comfort Oil in Raspberry is a fabulous product, both hydrating and the perfect lip gloss for spring. It offers just the right amount of shine while the jojoba oil richly soaks into the lips. Immediately, after applying the oil, lips appear fuller from the hazelnut oil ingredient. These quintessential spring colors are the perfect way to kick off the new season.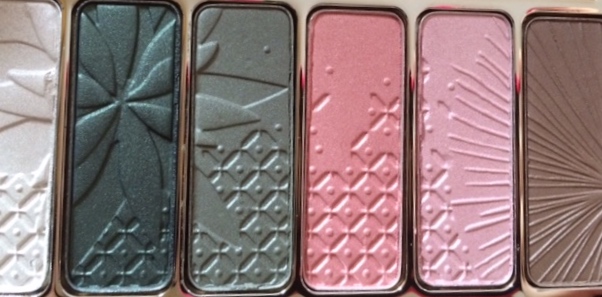 This is technically a duplicate post. These products were featured in My Favorite Things a couple years back, but they are still just as effective and are wonderful gift ideas.
Mario Badescu skin and body care are among the absolute best beauty products. During the colder season my hands are chapped and cracked, in desperate need of repair. The Special Hand Cream with Vitamin E is the perfect solution. A lightweight and creamy texture coats the skin and soaks through all of the cracks, soothing and rejuvenating along the way. This product can be used all year round.
Peppermint is arguably one of the most popular scents and flavors during the holiday season. I love mint beauty products, they have a sweet and refreshing flavor and fragrance. Philosophy lip shines are super glossy and moisturizing at the same time. This year Peppermint Stick is the ornament, packaged sweetly with the lip shine inside and tag included, making it an instant hit gift idea!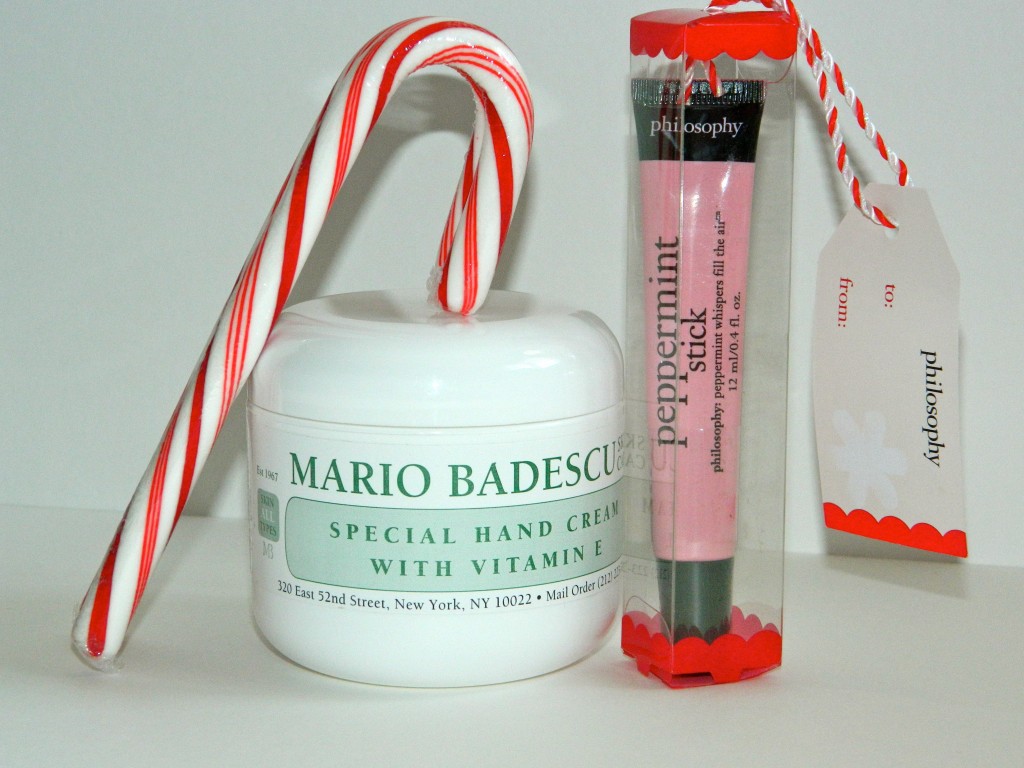 September is Ovarian Cancer Awareness month. Laura Mercier and Claudia Poccia, President and CEO of Gurwitch Products are the founders of the Laura Mercier Ovarian Cancer Fund, partnering together to raise awareness of this disease, fund research for a cure, and support all those in the midst of treatment. The statistics on this disease are startling and knowledge is key to help find a cure. I was thrilled to learn that 100% of the profits from the LMOCF collection will be donated to the fund. You can make a difference by purchasing one of these beautiful products or making a donation directly to the fund. Please take a minute to watch this video under Our Fund for further details. I am pleased to share this information on Sugarpeel and applaud Laura and Claudia for their dedication to this cause. Thank you to the LMOCF and all the contributors to cancer research!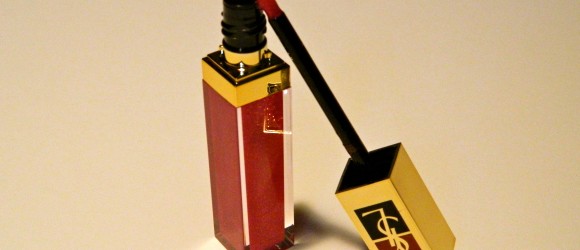 YSL is a superior cosmetic brand, which is not surprising as the couture designs are simply works of art. The eye shadows are so incredibly silky smooth. They glide across the eyes evenly, last all day and rarely crease.
Read More

»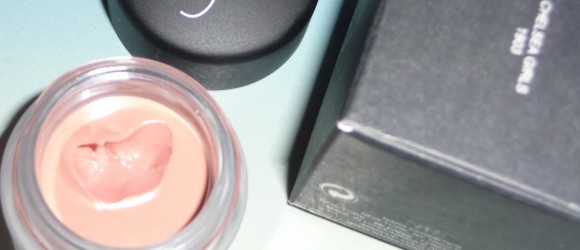 I found it! In search for a happy medium lip product, half lipstick half lip-gloss. Ok so maybe not evenly split, but close enough. Fortunately, I finished my Christmas shopping in September, but I cannot resist the mall during this season; the hustle and bustle, decorations, and crowded stores. Unfortunately, this means I am shopping for myself. My recent visit to the mall proved to be useful though. Wandering through Lord & Taylor, smelling all of the newest fragrances, led me to the NARS beauty counter.
Read More

»
Copyright © Dandelion by Pexeto