I never purchased Lush products for myself prior to visiting Miami. Something about the store located on Lincoln Ave. I think it was the sweet fragrance wafting from the open doors that drew my attention. I was assisted by Mildred, who was so friendly and knowledgeable. She recommended a couple of products that I absolutely love.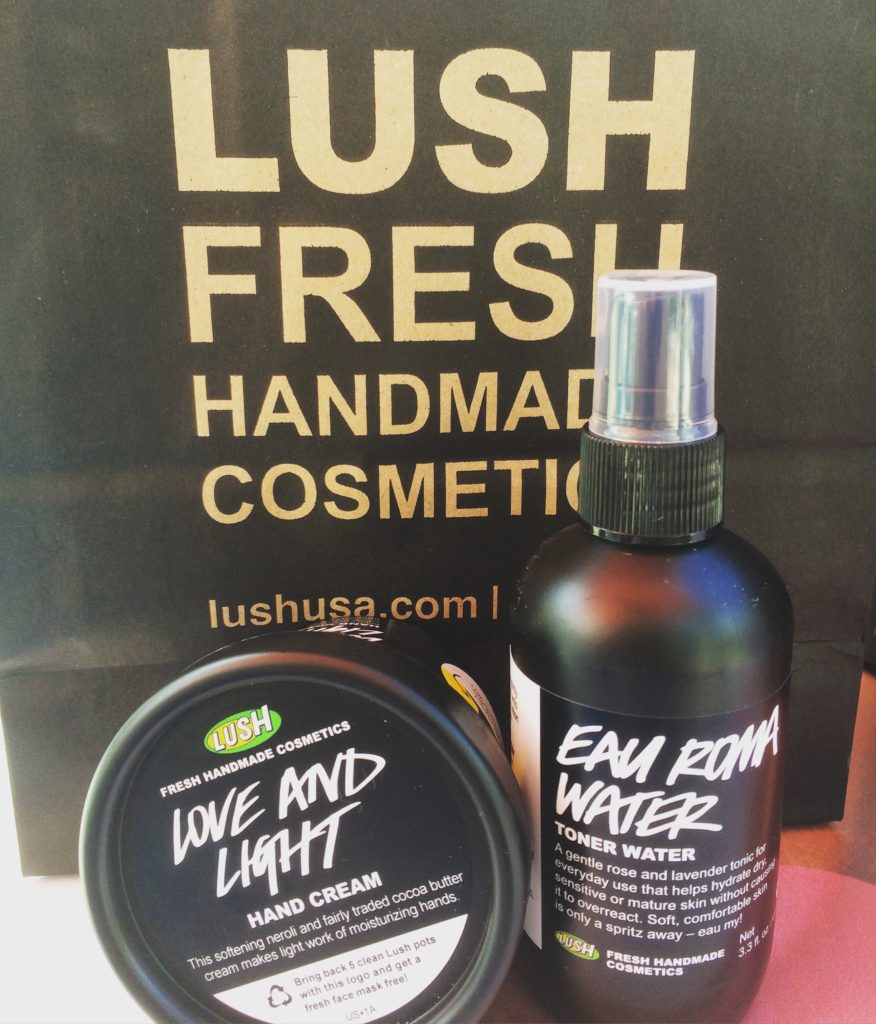 I purchased a hand cream, Love and Light a rich cream with luxurious ingredients including cocoa butter, jojoba and neroli oil. The texture is thick and smooth. I love wearing it right before bed. When I wake my hands are soft and silky. The smell of fresh citrus is invigorating.
The Eau Roma Water toner is perfect for dry or sensitive skin. There are only a few main ingredients including rose water and lavender. The tonic is cool and refreshing. It immediately soaks into the skin and quenches the thirst of dryness.
The body cream, skincare, and hair care products are equally as beautiful. I now have a running list of what I would like to try next!