Fall is my favorite season. The weather is sunny and brisk, perfect for wearing cozy layers. The air is fragrant with dried leaves and wood burning. Pumpkin spice, cinnamon, apples, Halloween! The only part that makes me sad about this fabulous season is the fact that it is way too short. This year the farmer's almanac is predicting serious snow so I am going to enjoy every minute of Autumn, starting with the beauty and fashion. I put together some makeup looks for you that I think are fantastic for the season and throughout winter.
Red lips all year round is my signature look. Choosing the right color for the season is important. Try wearing deeper shades in the colder months. In this look I primed my face with Camera Ready Primer at Laini Cosmetics. Contoured my face with Contour Palette light from Laini Cosmetics. Eye brows were defined with The Brows Have It palette by Laini Cosmetics. I used Maybelline Lash Sensational in Blackest Black mascara. For eyeshadow, I chose Maybelline The Nudes Palette and lined the top of my lids with NARS Soft Touch Shadow Pencil in Skorpios and then smudged it into the lid. My cheeks needed some shimmer so I applied Laura Mercier Shimmer Bloc in Pink Mosaic. As for my favorite part…the red lips. NYX Soft Matte Lip Cream in Monte Carlo completes this look.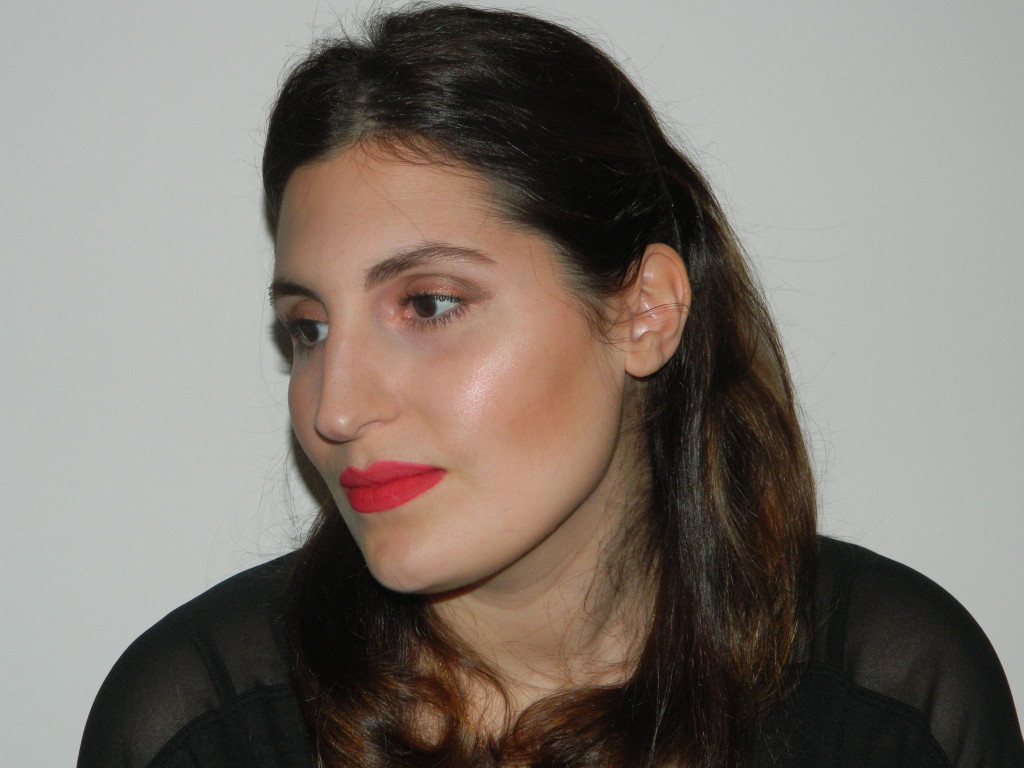 Deep berry lipstick look. I am a huge fan of plum shades for fall. In high school one of my favorite lipsticks was Vamp from Chanel, which has since been discontinued (insert sad face). My skin is very fair and on any given day I have dark circles. If your face is fair like mine it is important to thoroughly cover those circles. I applied Clinique Airbrush concealer, which is lightweight and full coverage. Also, keep in mind that your cheeks should have slightly more color to avoid looking gothic. I added Mineral Fusion Berry Glow 3-in-1 color stick to my cheeks to create a deeper color. For my eyes, I applied Mineral Fusion Eyeshadow Trio in Density to complement the dark lipstick with a lighter violet. The lipstick I chose was NYX Matte Lipstick in Siren.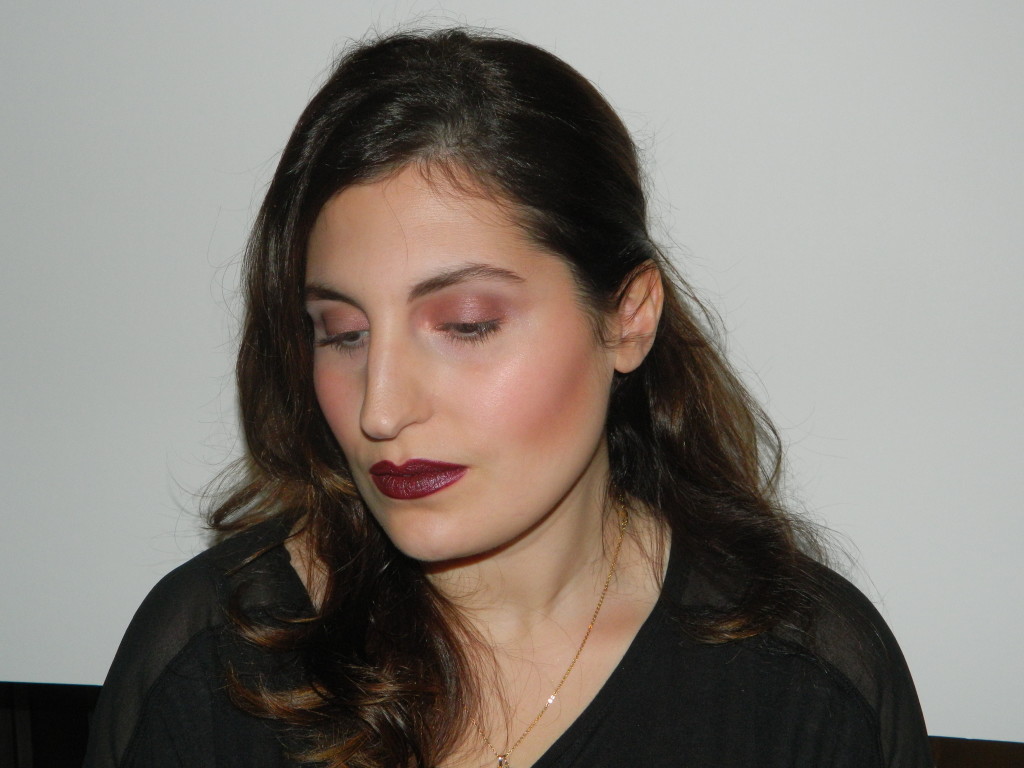 The metallic bronzed look that can be worn all year round. Last month, I posted a video tutorial using Laini Cosmetics products. This look is gorgeous for Autumn, adding a little glam using rich metallic shades. Here is the link to my video tutorial.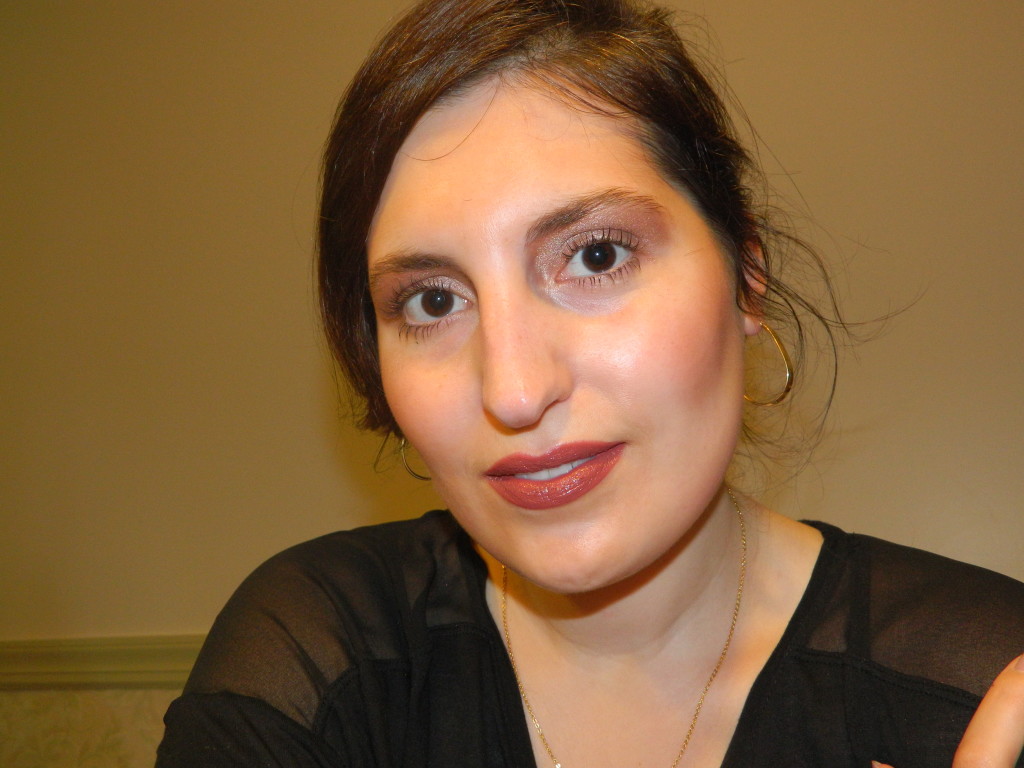 Finally, the 90's inspired brown lipstick look. Traditionally, if my lips are very bold, I tend to keep my eyes simple. I chose Bare Minerals Eyeshadow duo in The 15 Minutes, a gorgeous burgundy shade was applied to my eye socket and the light pink was applied all over my lid. I am wearing an older lipstick from YSL Rouge Pur Couture 34. Similar lipstick shade here. Keep in mind that I built on each one of the layers of makeup. I kept the contour, blush, and mascara the same for each look.
Let me know what you think! Which look will you try this season?
Copyright © Dandelion by Pexeto