The Fall and Winter season is my absolute favorite when it comes to fashion and beauty trends. This week I had the privilege of styling a photo shoot featuring the gorgeous designs by Naveda Couture paired with the stunning makeup collection by Laini Cosmetics. Both of these local brands are setting the trends not following them.
Designer and Creative Director of Naveda Couture, Amy Devan modeled three distinct looks from her collection while Laini Bianculli, Chief Creative & Image Director of Laini Cosmetics created three striking makeup looks to complement the fashion pieces. From natural to glamorous, day to night these beautiful fall/winter styles will definitely turn heads this season! Enjoy a sneak peek of the behind the scenes of our fabulous shoot.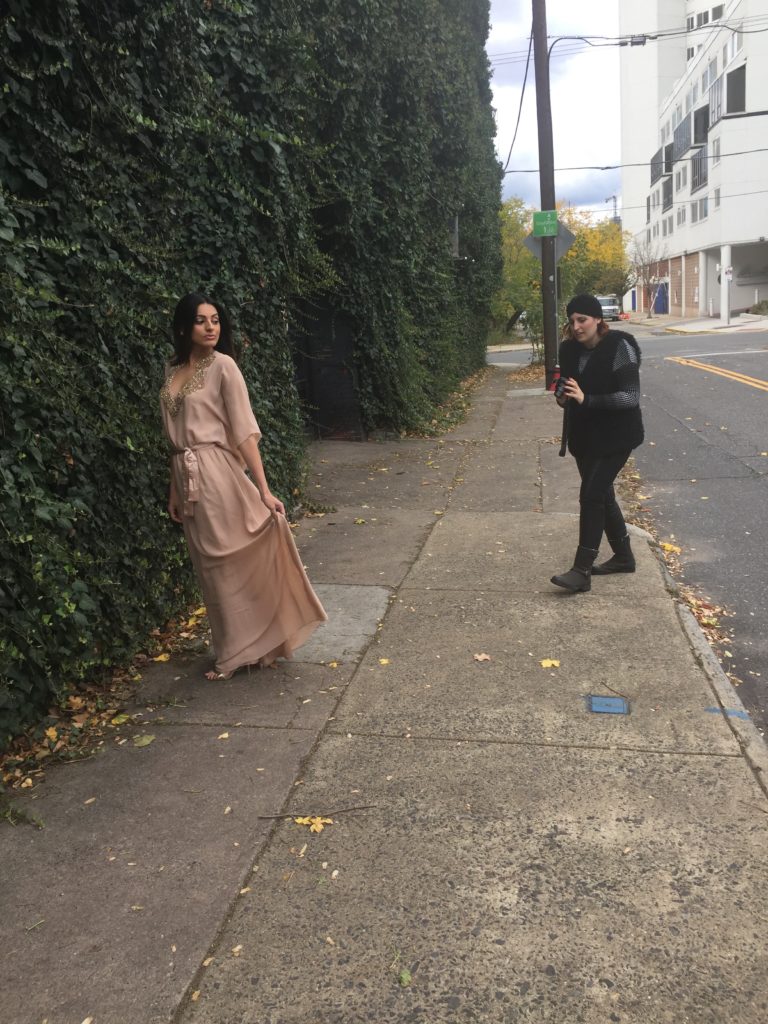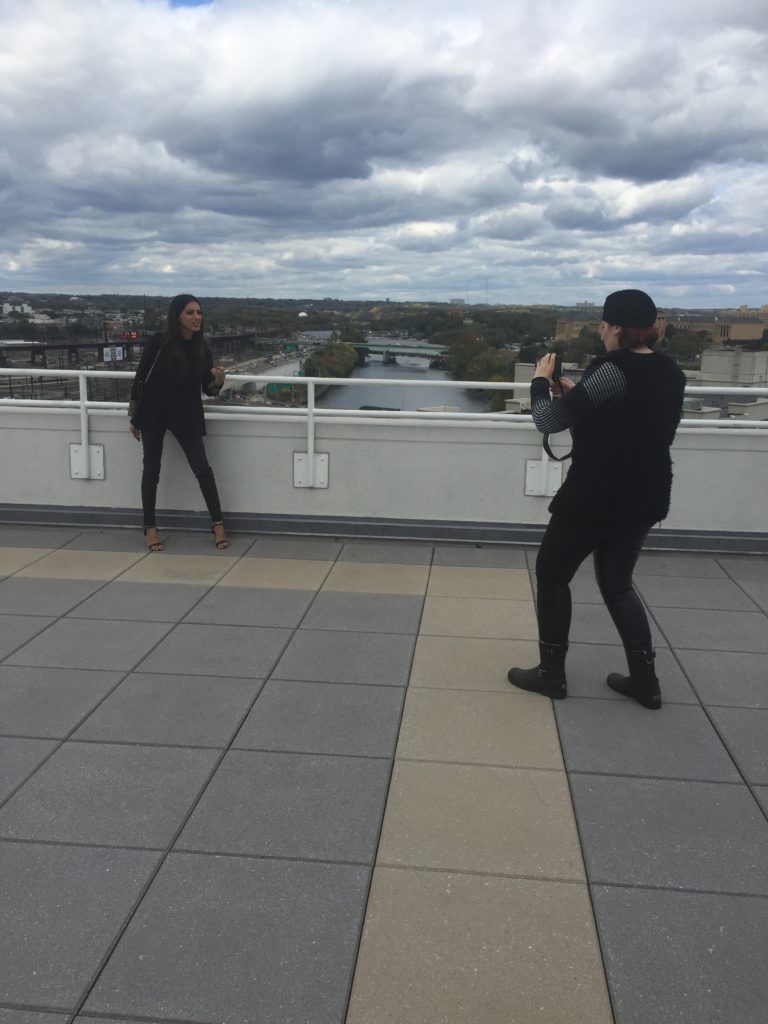 Laini created a custom bespoke foundation for Amy- focusing on radiant, healthy looking skin with defined brows and lips. It can be challenging to find the right shade of foundation. It is not unheard of to need two different shades that need to be blended when purchasing from a store. Laini's custom foundation matches your skin to perfection without having to combine any other products and for all skin tones and concerns as she infuses skin care with the makeup. As a result, Amy's skin was flawless and slightly glowing as there is a subtle luminescence in the mixture. To highlight her eyes, Prime Time Eye & Lip Primer was applied to her lids. The Brows Have It palette is a must when defining and filling in the brows. Liquid Shimmer was applied lightly just under the brows to create a highlight effect. Haute Right Now and Nude Ambition palettes were applied as well to add to the youthful and fresh faced look. Cameo liner, Parisienne lipstick, and Love fest lipgloss created a soft nude pink lip.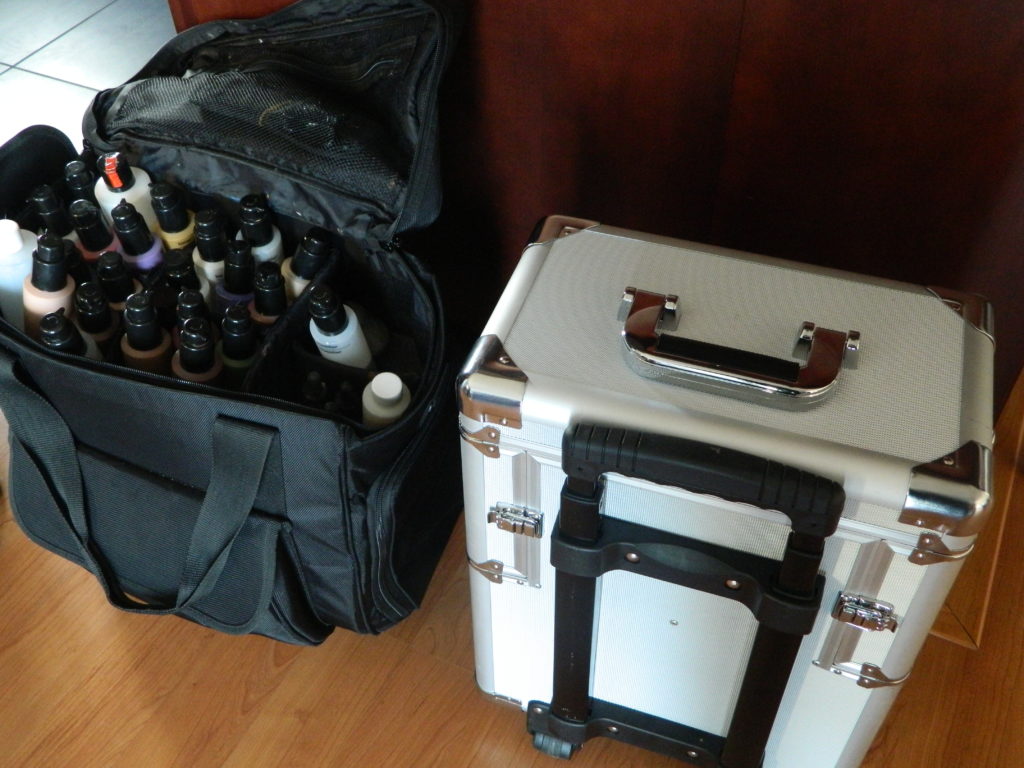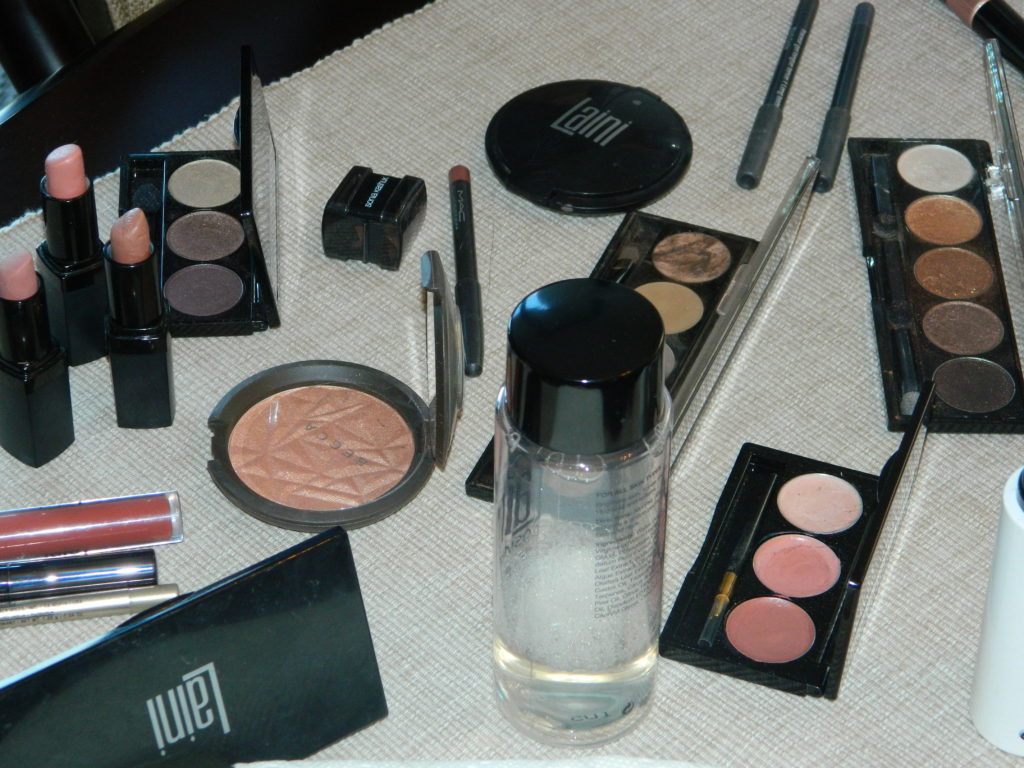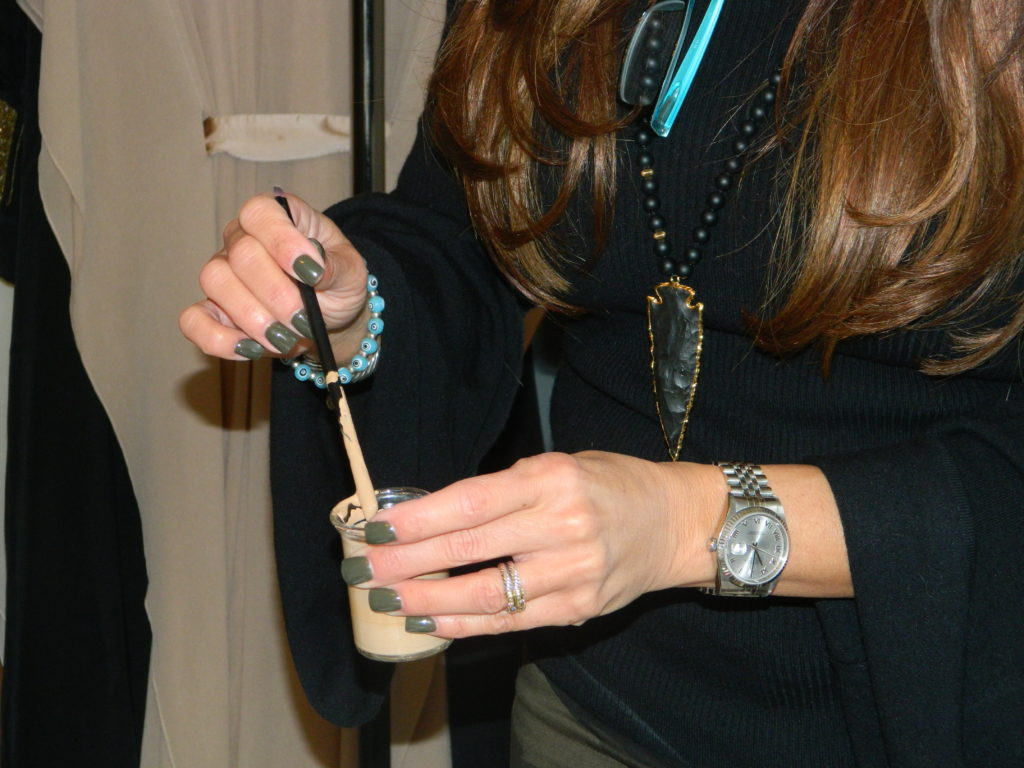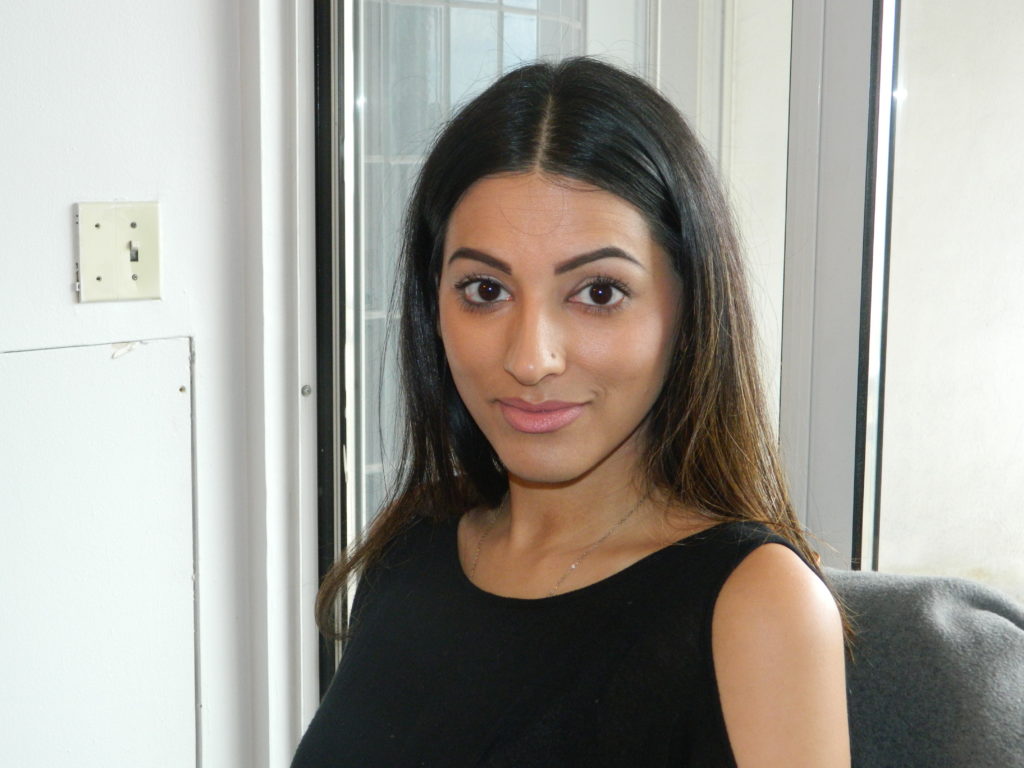 The spectacular apricot Naveda Couture kaftan with gold embellishments around the neckline needed a complimentary color palette without matching perfectly. Laini decided on a peach lip to compliment Amy's yellow undertone in her skin and golden shadow to bring out the gold in the jeweled detail of the dress. Both Haute Right Now and Nude Ambition palettes were applied along with Shimmering Skin Perfector Slimlight by Becca. To finish this look, Laini added M.A.C. creamy lipstick in Shy Girl.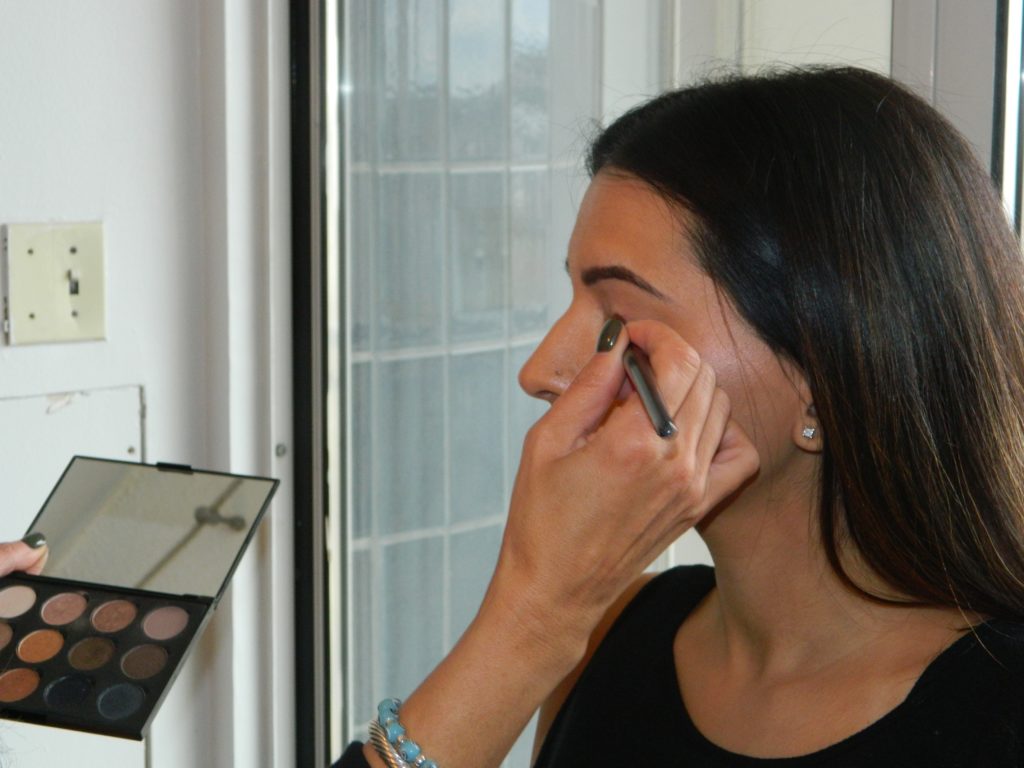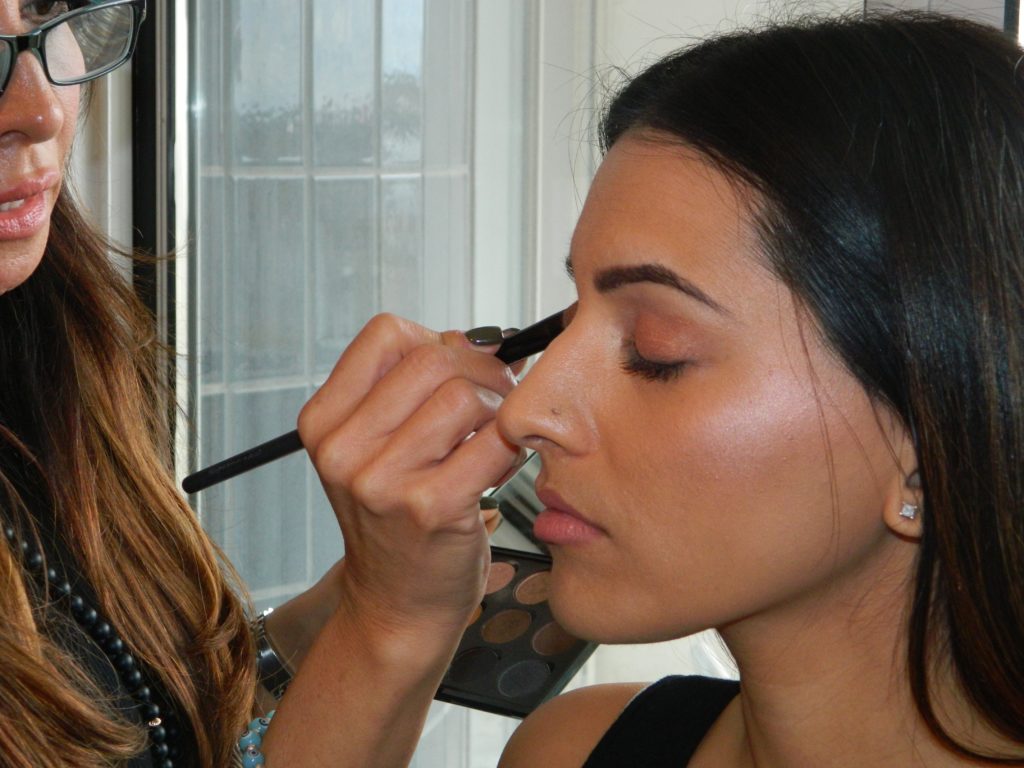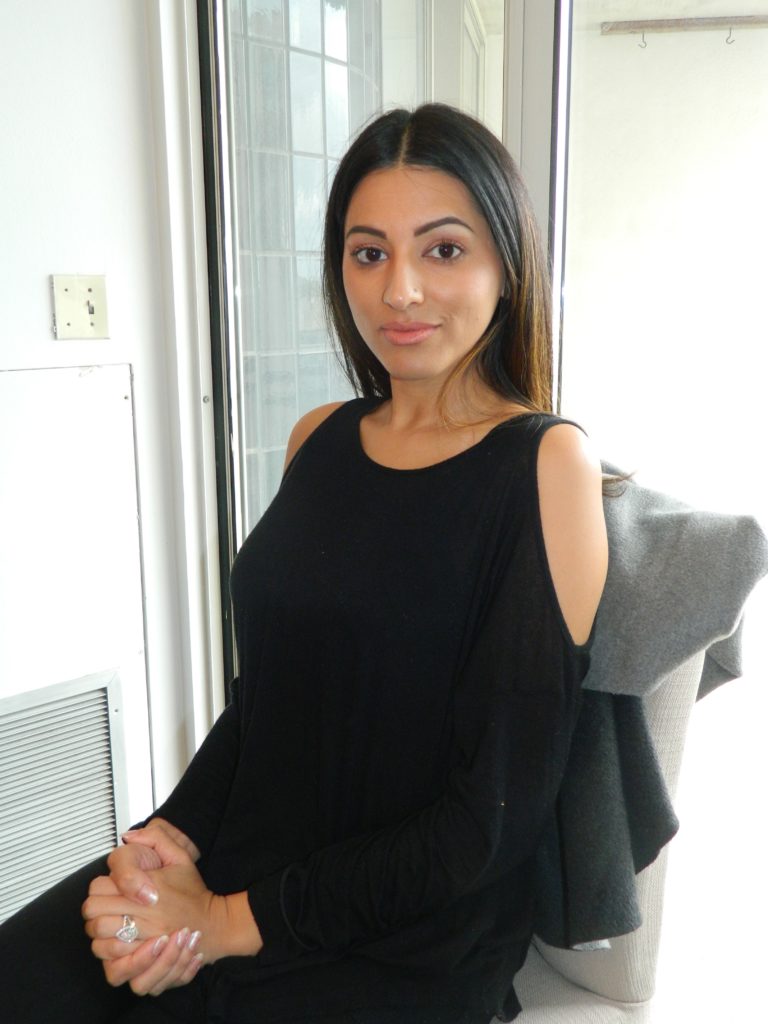 For the final look and most glamorous- perfect for a night out or event, Laini decided to add false lashes for extra drama. Laini's gorgeous Moonlight lashes were applied and accentuated with Black Caviar Gel Liner. Touchy Feely palette, Ballerina Bronze Blush & Bronzer Duet, and Rose Gold Shimmering Skin Perfector by Becca were applied to Amy's eyes and cheeks. Red Carpet Lip Palette was the finishing touch- a classic bright red lip!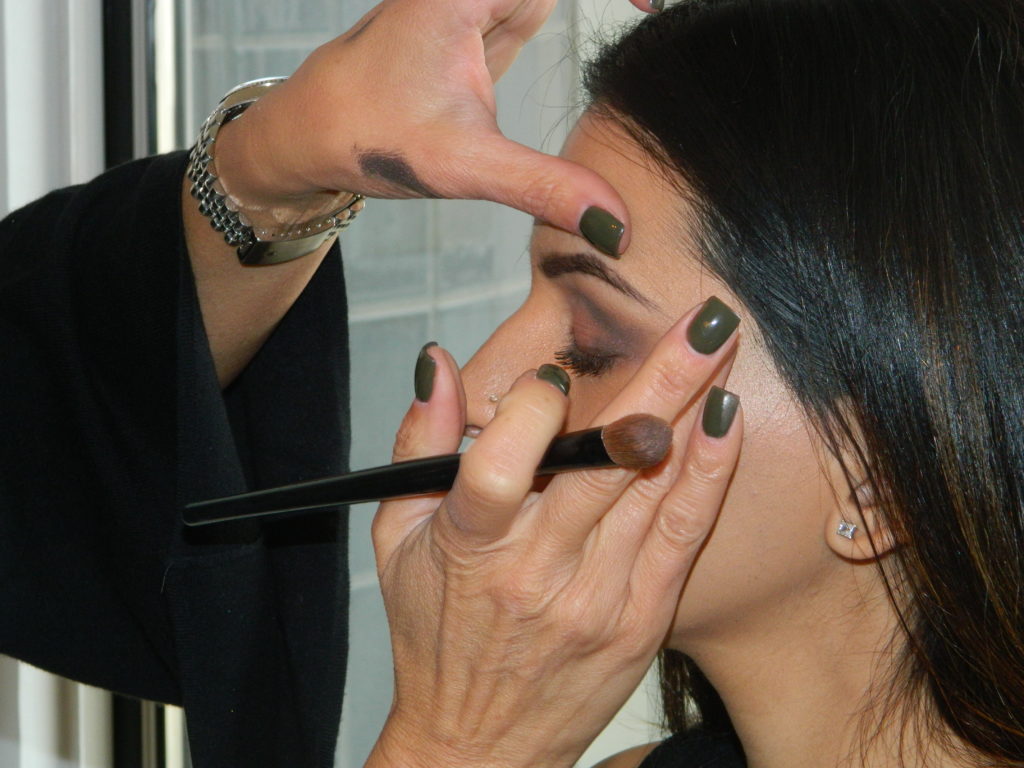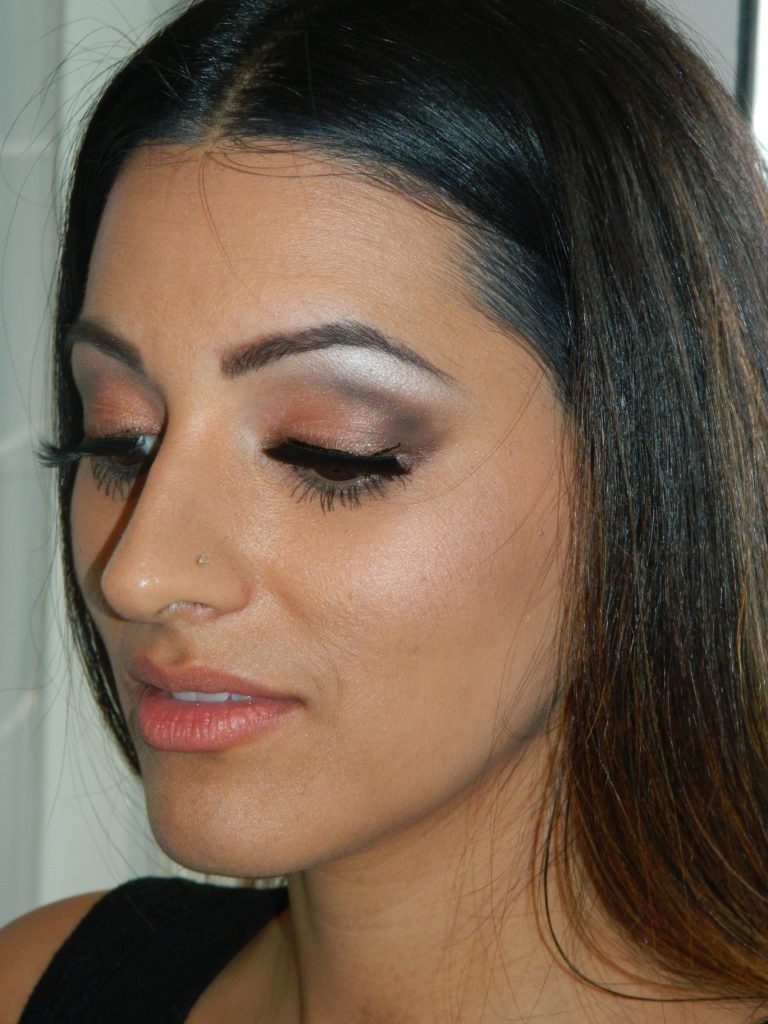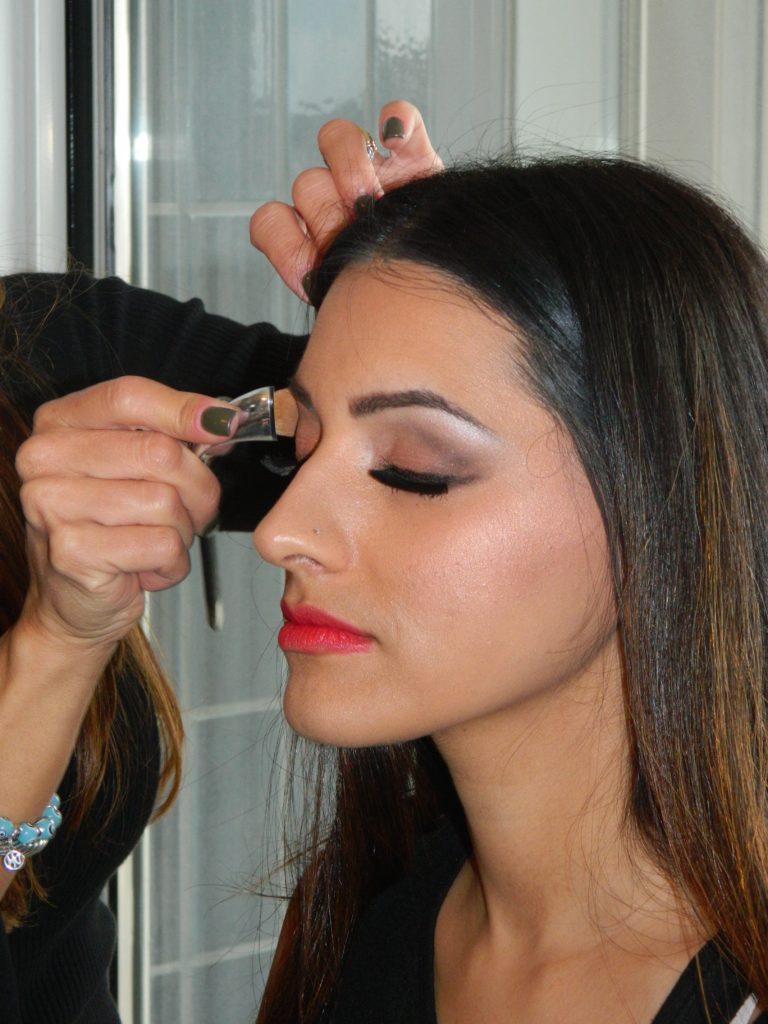 The complete looks will be featured on Stylewithlaini.com tomorrow, please stay tuned!
Copyright © Dandelion by Pexeto