Over the past couple of weeks I have taken all of the Fall related quizzes on Buzzfeed and depending on how you look at the results, I definitely qualify as Fall addicted. I can't help it, I grew up in Upstate New York, home of the Empire apple. Fall was always a really special time of year filled with wonderful memories of school projects identifying the tress from their leaf shape, baking so the house always smelled delicious, and as I got older- Fall Fashion.
I tend to have a uniform during the Fall and Winter season that usually consists of a blazer and boots with many variations and very little color. I love incorporating new trends with some of my favorite investment pieces. You can keep your Fall faves and still add on exciting new elements that keep the outfit looking modern and fresh.
This year I purchased a cape from Lulu's to add to my blazer collection. The detailed sleeves, subtle shoulder pads and brushed finish on the fabric change an entire look and is certainly a popular item for this season. Ferragamo to Chanel featured capes for Fall 2016- a flattering look on all figures!
Valentino to Givenchy featured velvet from head to toe and just sprinkled in to add texture to a plain look. If velvet is not your taste, try adding a small addition. I love these black and gold velvet pumps with embellished chunky heels- perfect for a simple dress or with a pair of wide leg jeans.
Turtlenecks are the perfect Fall essential, lightweight, but warm. A turtleneck is a wonderful versatile item. I love pairing a turtleneck with a statement necklace- the simplicity of the shirt combined with a standout piece of jewelry is sophisticated and fun.
Ok so I had to slip in one leopard print look this season. I may not wear vibrant colors at every chance, but I do love prints and patterns. Another high neck look, this dress is fitted, flattering, and bold. New York & Company has a gorgeous selection of dresses that range from classic to trendy. This lace-up sheath dress is already on sale! Make sure to add it to your collection.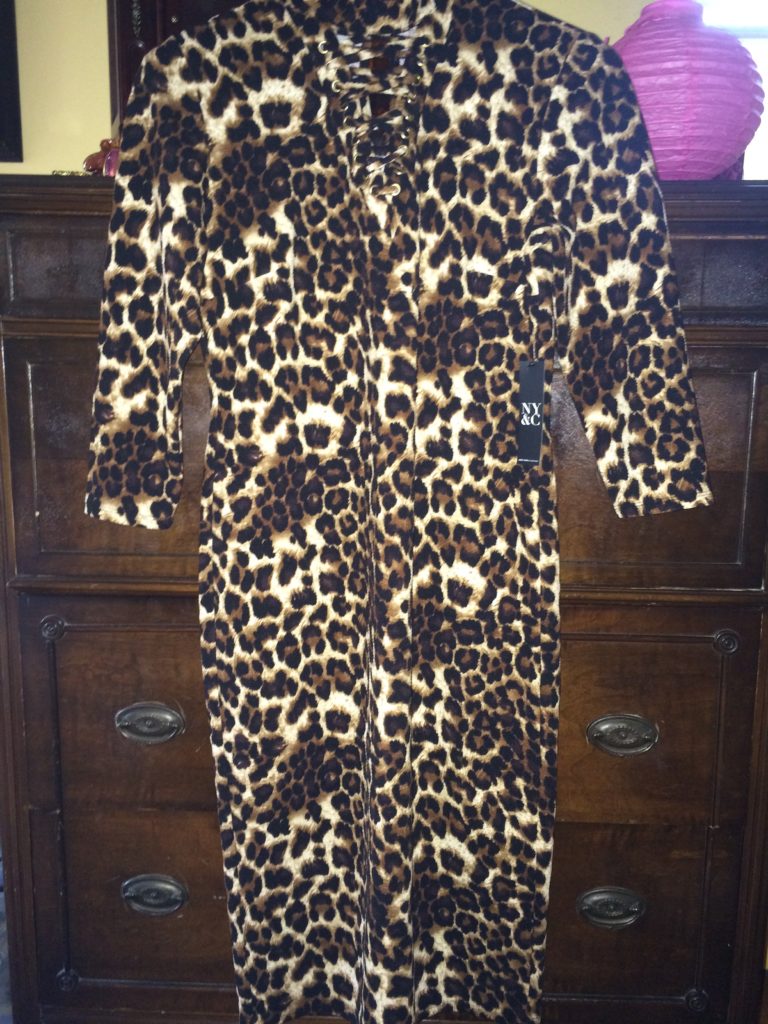 Boots are a classic Fall essential. The style may slightly vary from season to season, but keeping a beautiful, broken in pair of boots all year round is a must. I decided to change it up this year with a pair of thigh high, chunky heel– vegan of course.  Lulu's has a expansive collection of fabulous boots. Try wearing with tights and an oversized shirt or with a pair of leggings.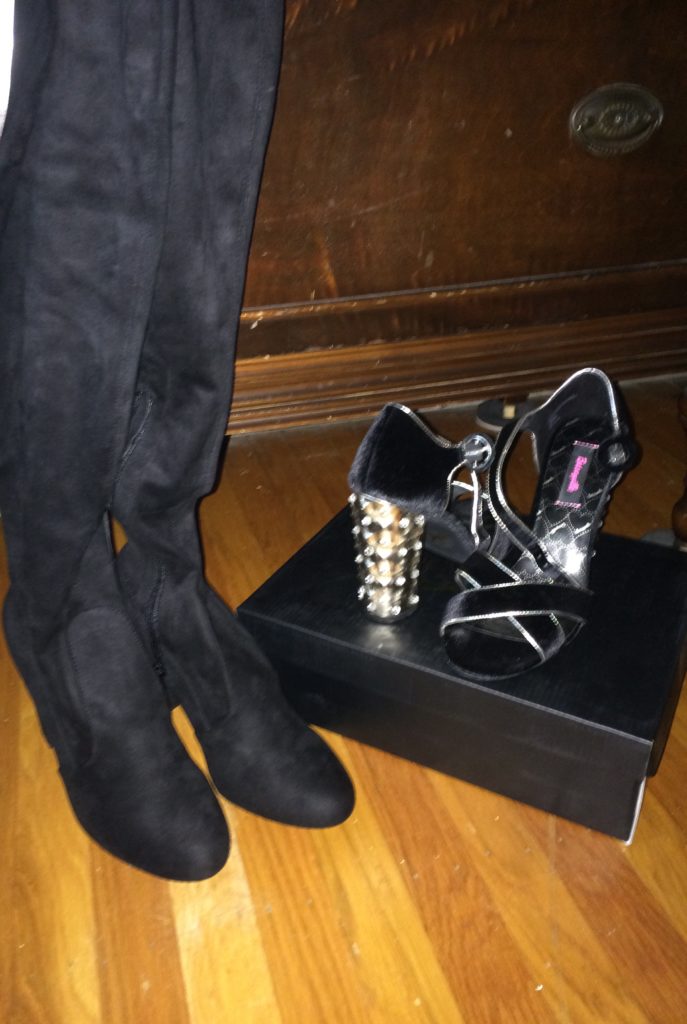 Hair accessories and jewelry. Take a cue from the past and revisit the 90's. Butterfly hair accessories, chokers, and claw clips are back. Adding them to an otherwise modern outfit is the best way to honor the past without appearing as if you are in costume.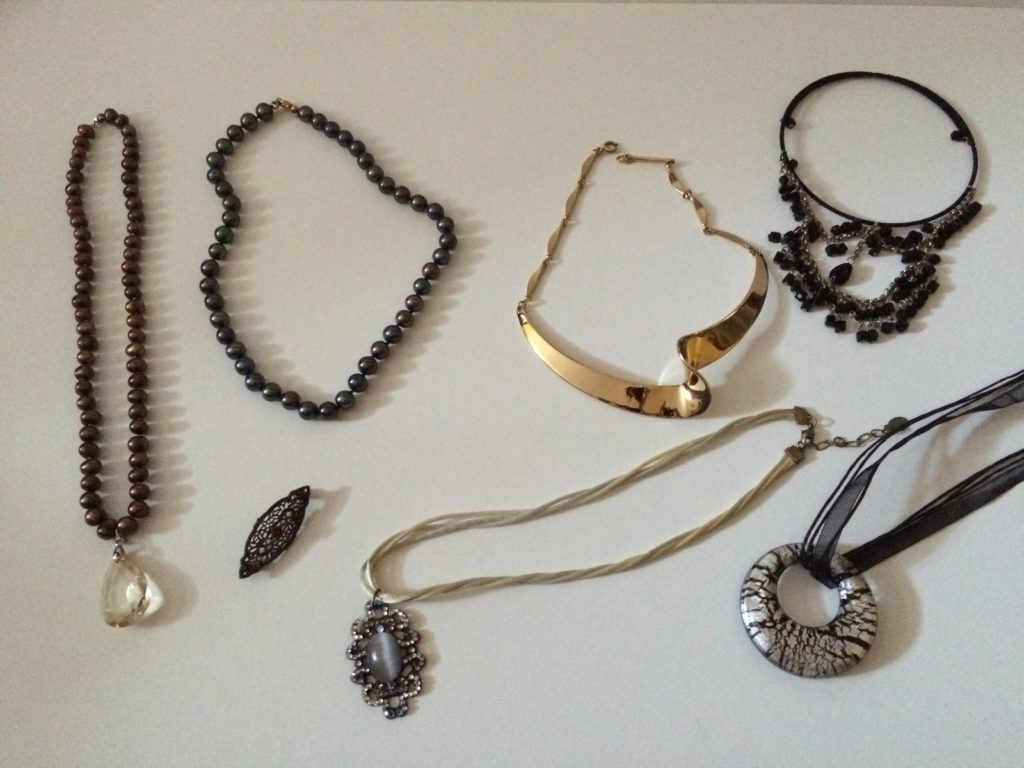 Very shortly I will be posting part 2 of my hotel series, which will feature the fabulous Rittenhouse Hotel. These are the before pictures as I focused my review on the Spa & Club- Hair by Paul Labrecque.  I am so excited to show you the process and share with you my wonderful experience and hair transformation that I had while reviewing the hotel. Stay tuned for my video as well!
In the meantime, I want to focus on the outfit I wore that day. This entire look is something of a bargain. I was fortunate to find exceptional sale prices for the look that are now staple pieces in my closet.
I found this laceup bodycon dress in "gleaming pink" at New York & Company online, which is always incredibly convenient. The fit is true to size, comfortable, and versatile. It can be worn at night with a bomber jacket and heels or casually with sandals as I have done.
I decided to wear a beige colored pair of sandals with this season's popular block heels. I chose a laceup sandal to complement the detail on the dress. Here is a similar pair at Lulu's.  The entire look was completed with a large stack of Alex and Ani bracelets.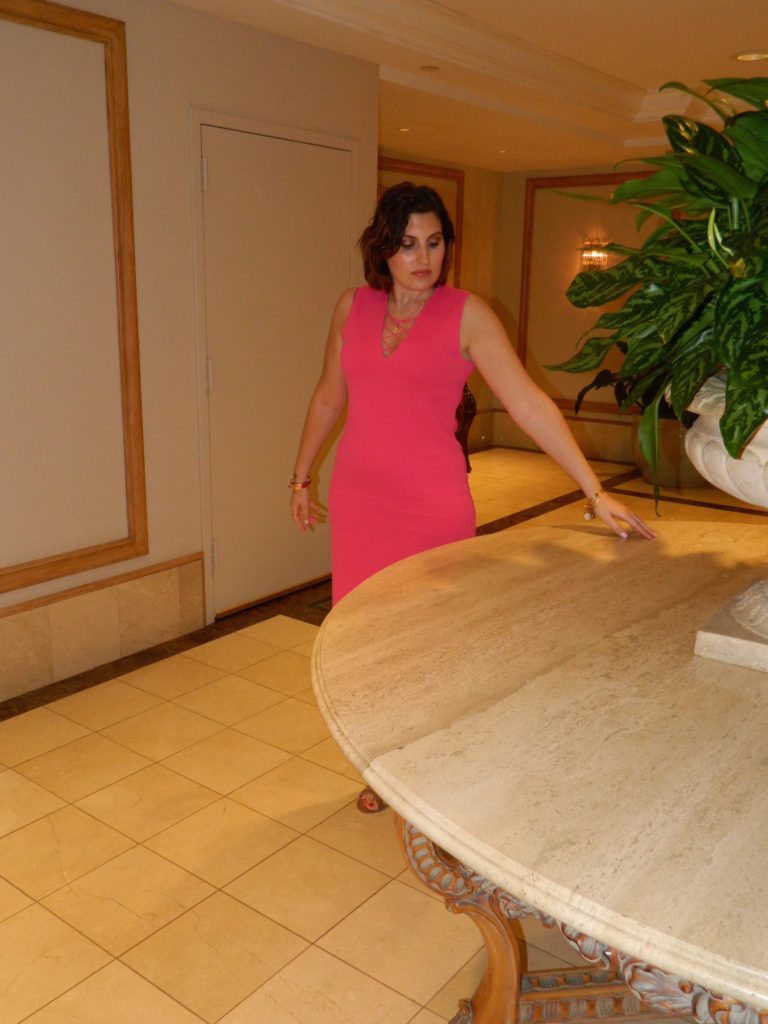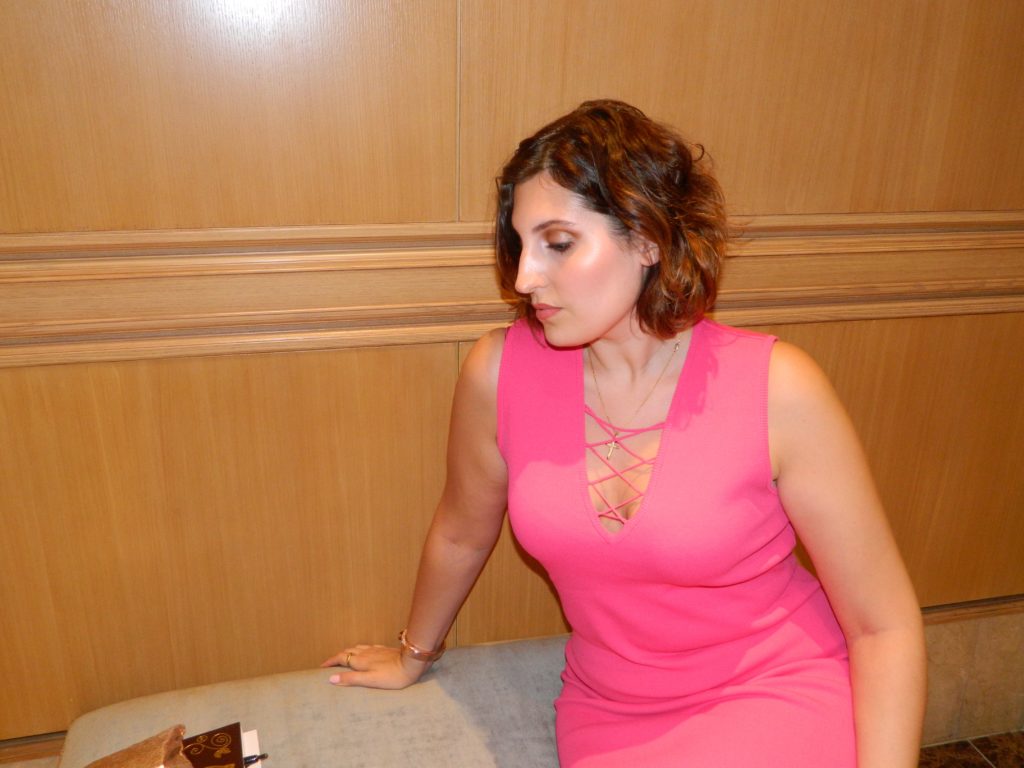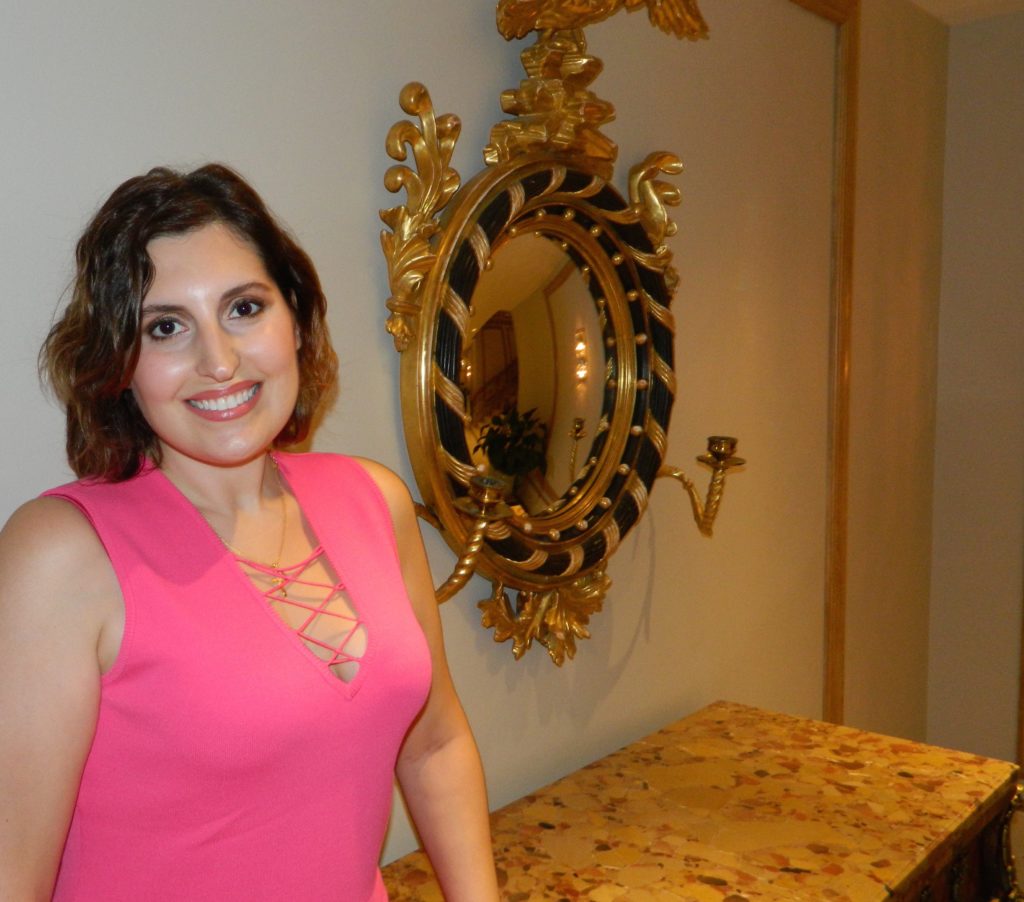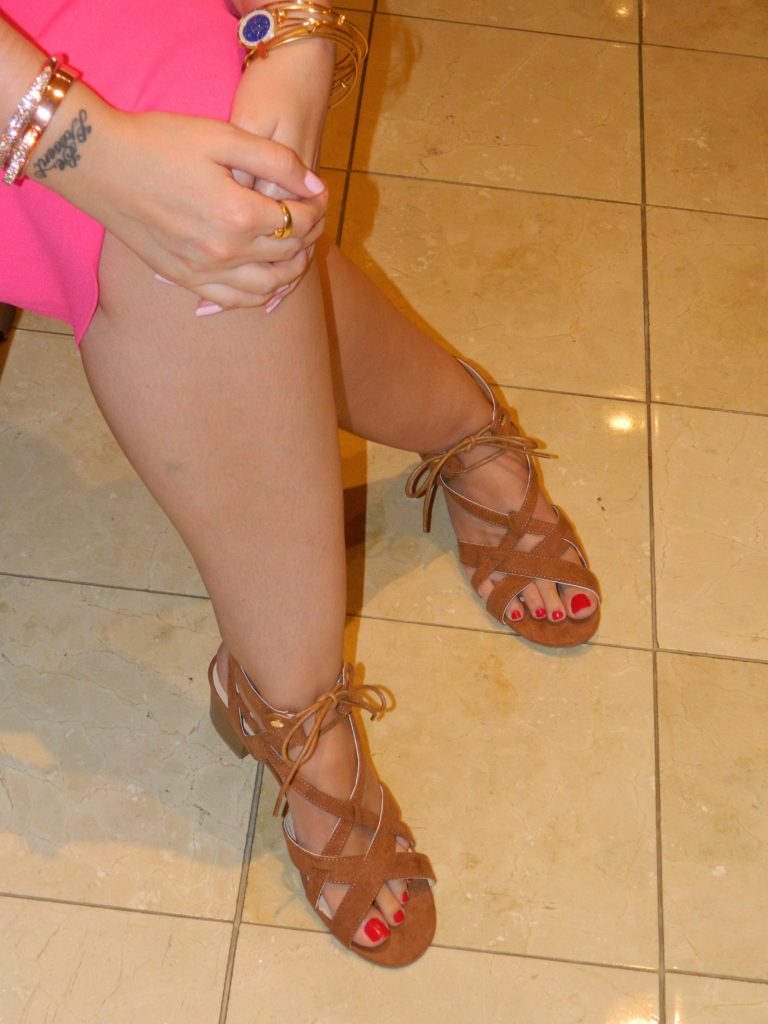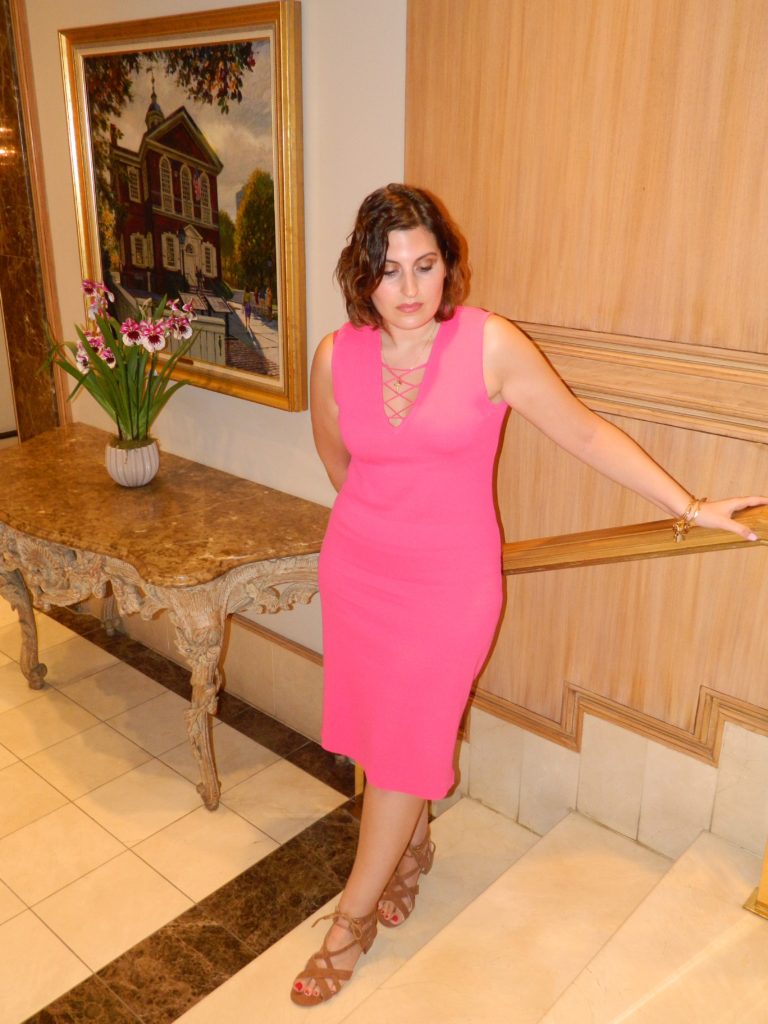 As promised, my post featuring the very chic and contemporary brand, Mamme-Alla-Moda. This fashion line offers full skirts with fun prints, retro sunglasses, and sky high heels along with the original graphic t-shirts!
I decided to wear my Style is Ageless grey cap sleeve t-shirt with a pair of Lysse leggings, a blue faux suede jacket with silver detail from Who What Wear , Alex and Ani bangles and slip-on mules. This particular look is casual and effortless, but the shirt could absolutely be worn with faux leather pants or a printed full skirt and worn with heels.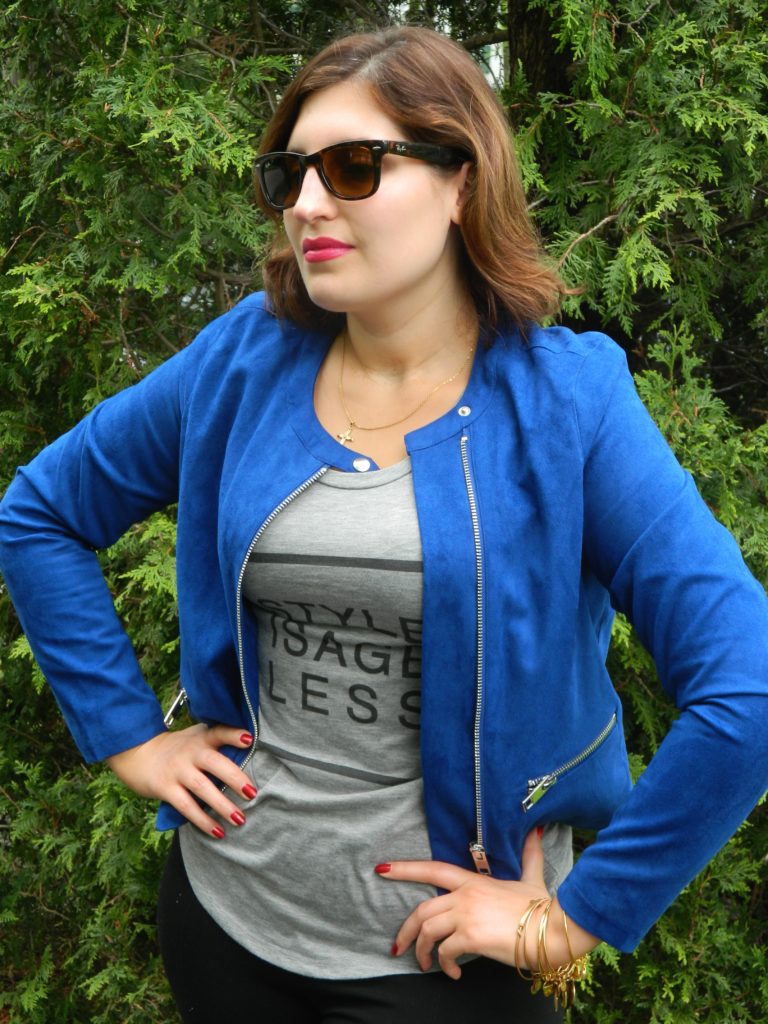 Thank you Wild Lilies Jewelry and Laini Cosmetics for a wonderful holiday event last Saturday! Customers entered the store and purchased treats and gifts from an array of sparkly accessories and radiant makeup. Laini Bianculli offered stunning complimentary mini makeovers and lent her expertise, addressing all beauty concerns and questions.
Customers were able to peruse the store while sipping mimosa's and sampling on goodies. Ambler was filled with excitement as the town celebrated with a parade. Bundled in hats and gloves, people lined the street to watch such favorites as the Grinch, dancing gingerbread men, and local firetrucks.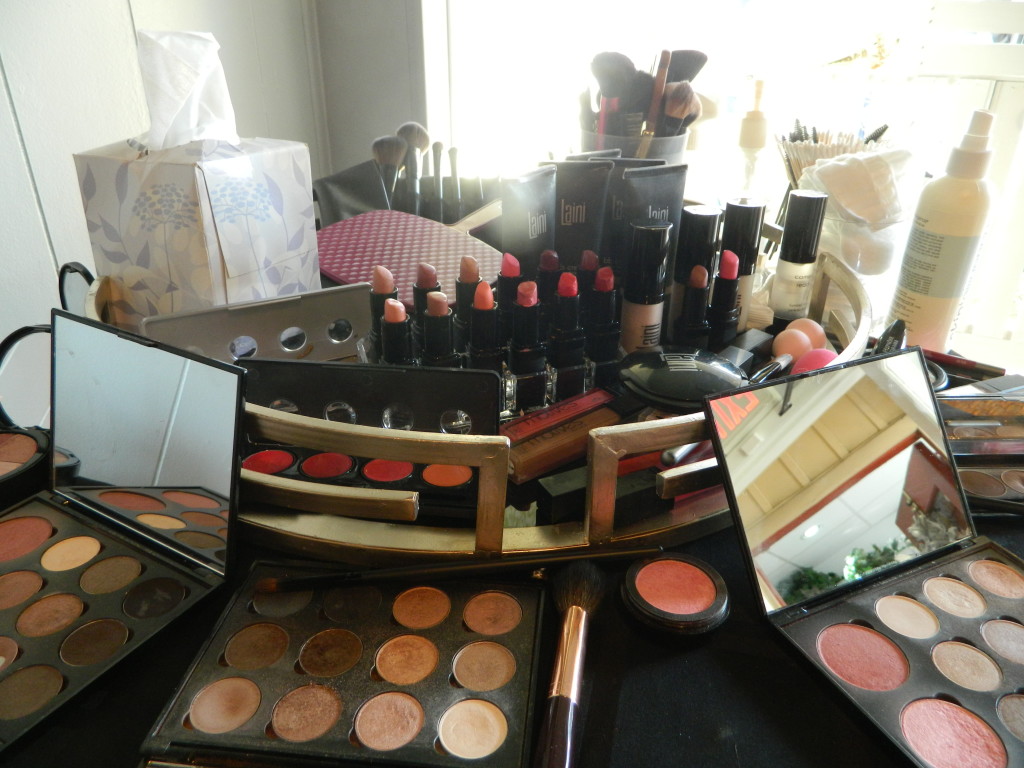 A fun afternoon was had by all as customers were able to enjoy a day of pampering. Remember if you did not attend the event please visit Wild Lilies. There is still time for holiday shopping. Please check out the Style with Laini  website to purchase beautiful makeup items, including the brand new additions to the collection, shimmering eyeshadow trios!
Of course, I could not leave without making a couple of purchases including a Shiraleah velvet jewelry roll and clear plastic clutch with inlaid gold foil. Both would be beautiful gift ideas or holiday party accessories!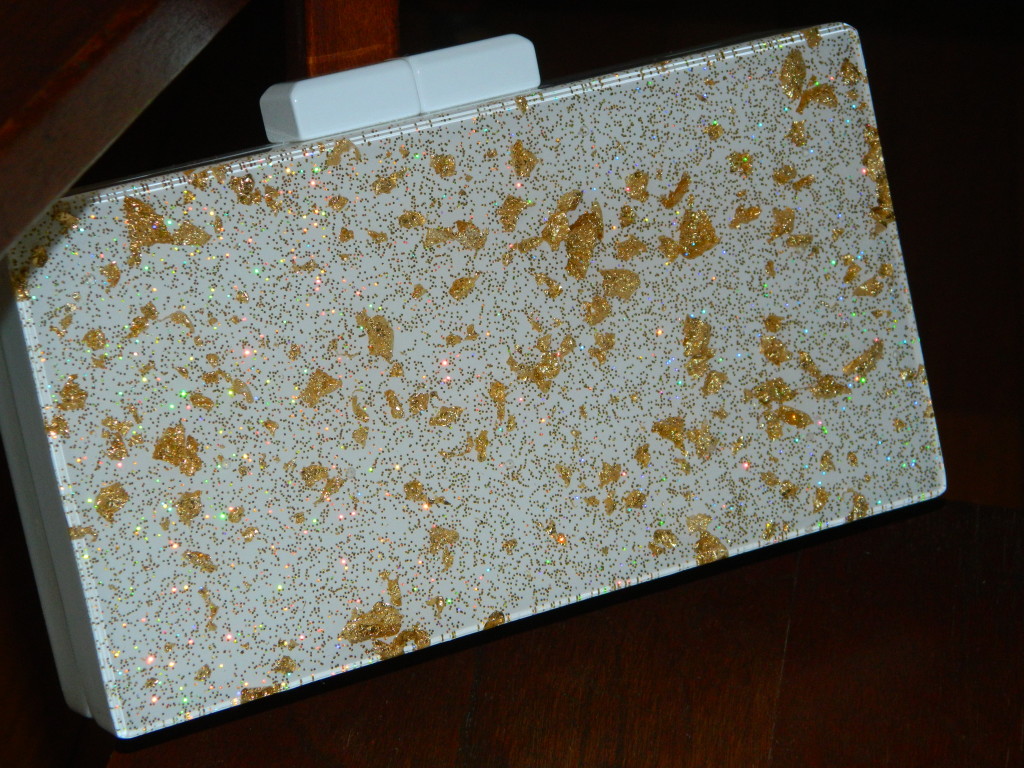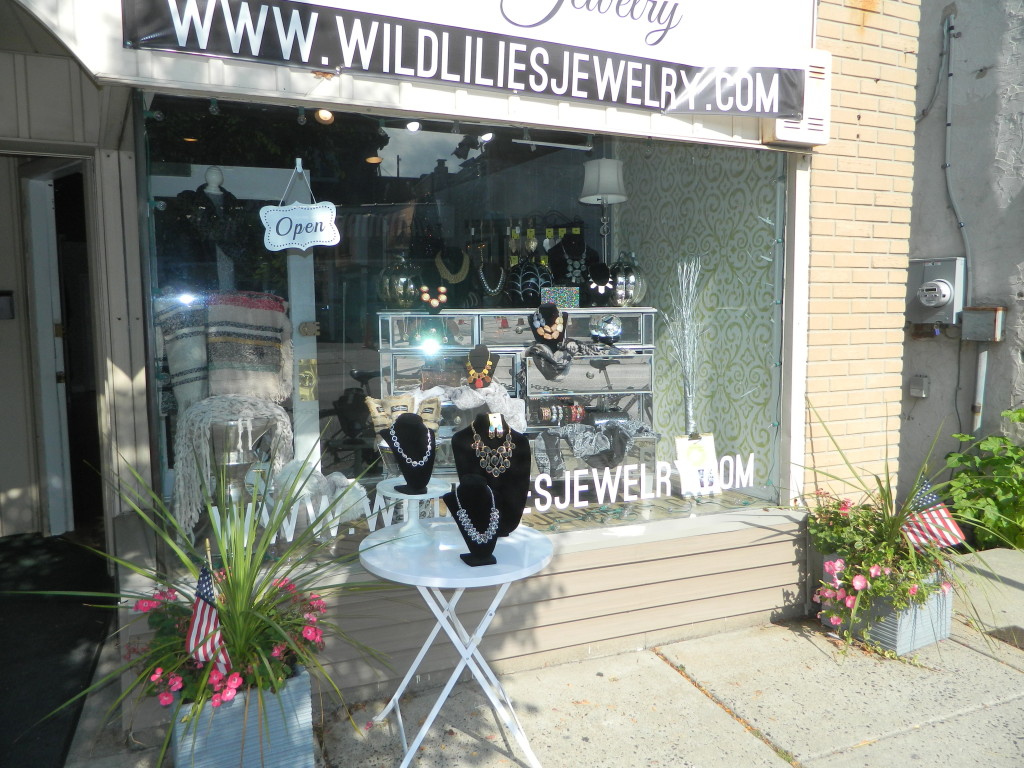 Fashion, beauty, jewelry should be affordable. Why? so the masses can also enjoy the finer things in life without quality and style suffering. I know that Anna Wintour would disagree with this sentiment, but let's be honest, not everyone can afford designer fashion- does that mean that the 99% of the population should go around looking schlumpy?
I don't believe so and either does Stephanie Greenbaum, owner of Wild Lilies Jewelry. After years of retail experience and studying Entrepreneurship at Temple University it seemed natural for her to open her own boutique. The idea came to Stephanie while at school. She wanted to dress true to her style, but was having difficulty finding jewelry that she could afford on a student's budget. Unwilling to compromise her style she developed a plan to open a jewelry boutique that offered affordable, beautiful, and stylish pieces that not only reflected her taste (bohemian and punk rock), but that of others. Her friendly and inviting store displays a variety of necklaces, bracelets, earrings, rings, and accessories in both statement and understated selections.
When Stephanie contacted me I was all too happy to plan a trip to Wild Lilies. The boutique is located in Ambler, PA and is surrounded by equally interesting shops and the Ambler Theater. As I walked into the store I immediately felt at ease. The decor is chic, but comfortable- furnishings are from Home Goods to keep with the theme of the store. Positivity is integral to the shopping experience. Good vibes, kindness, and happiness is all apart of the brand that Stephanie has built. Displays are pristine allowing the merchandise to really shine. Customers can easily browse while Stephanie lends a hand to pick out the perfect piece for every occasion. She travels to New York and various trade shows to select each piece herself. She makes sure to include trendy and classic accessories. Brides can shop for their bridesmaids gifts, concerts and various events, dressing up a casual look, girls night out, date night, all could be found under one roof.
Fall is upon us and winter is looming. Chunky knitwear, layers, and heavy coats are going to be the uniform for us East Coasters. This store will save you from feeling and looking drab. Adding a piece of special jewelry will elevate any look and keep you looking stylish all season! Plan a trip to Wild Lilies- you will not be disappointed. And remember- the holidays are right around the corner!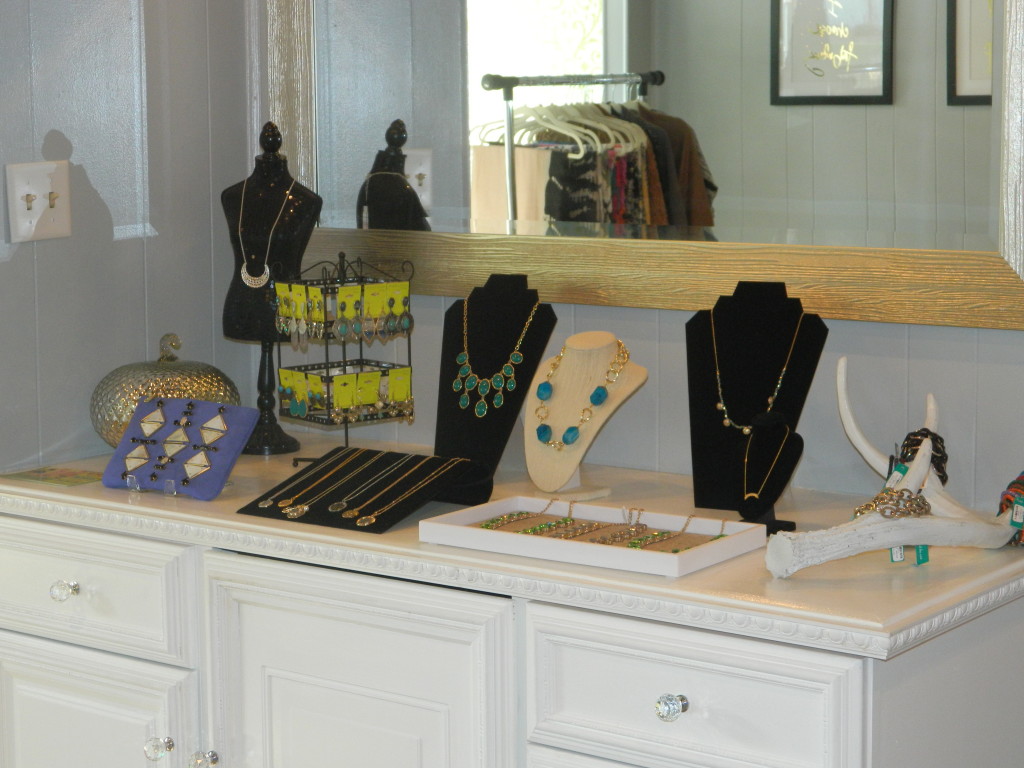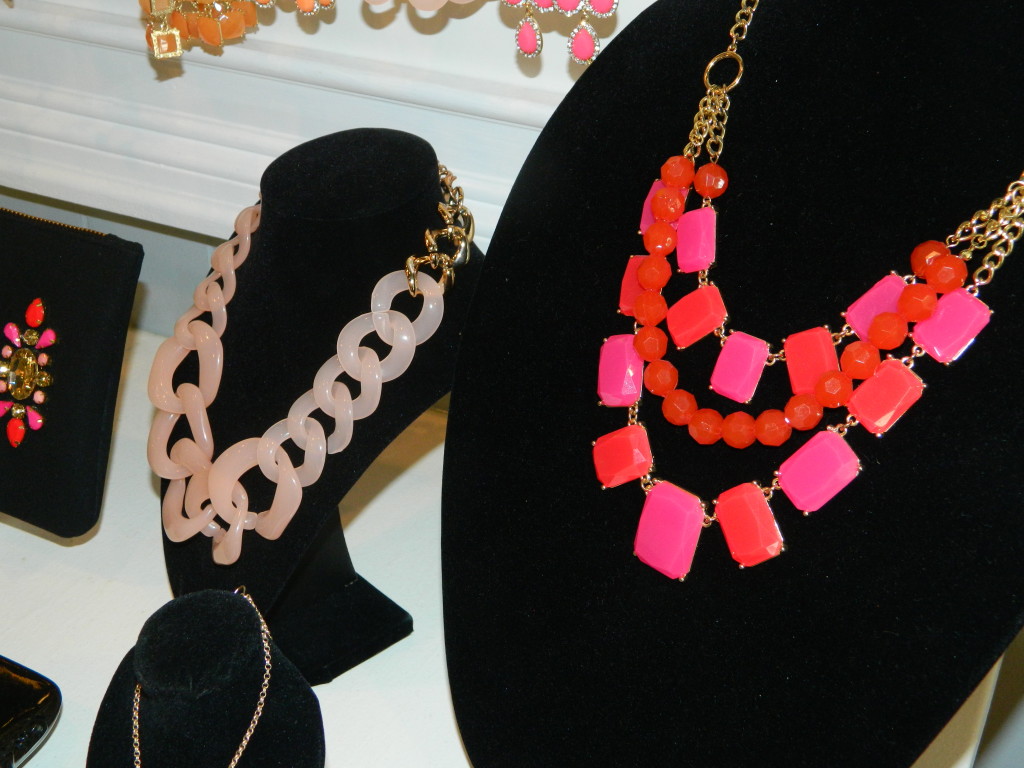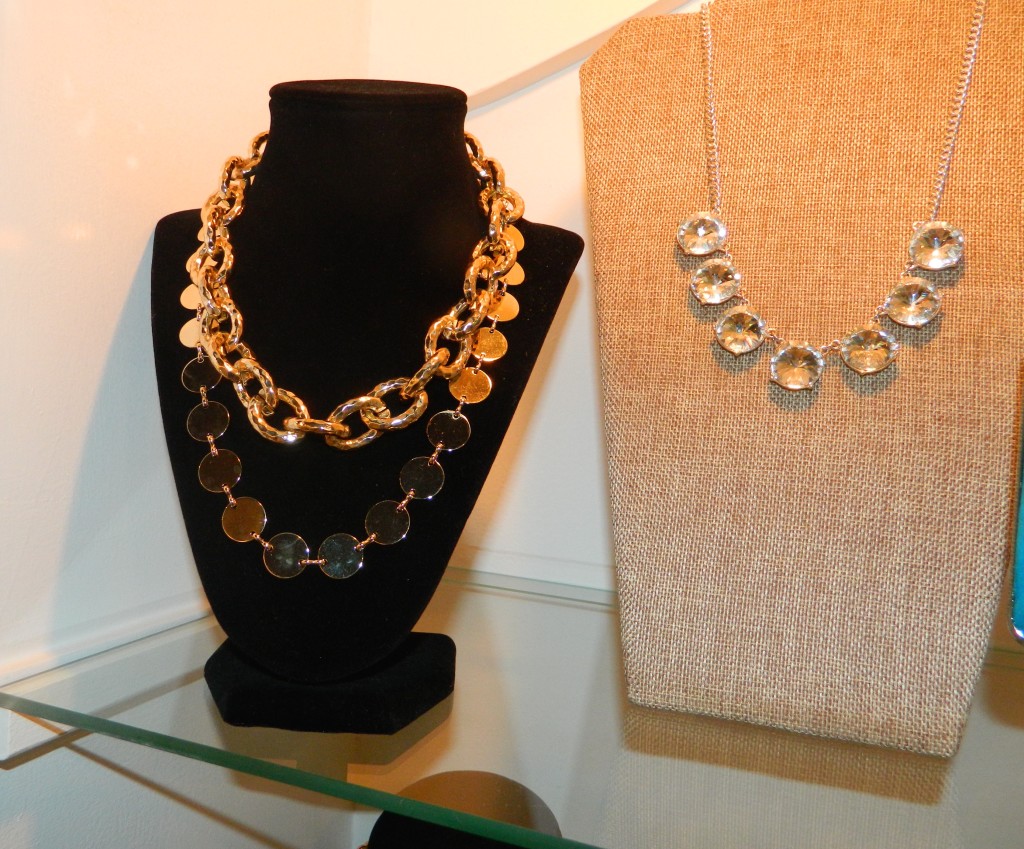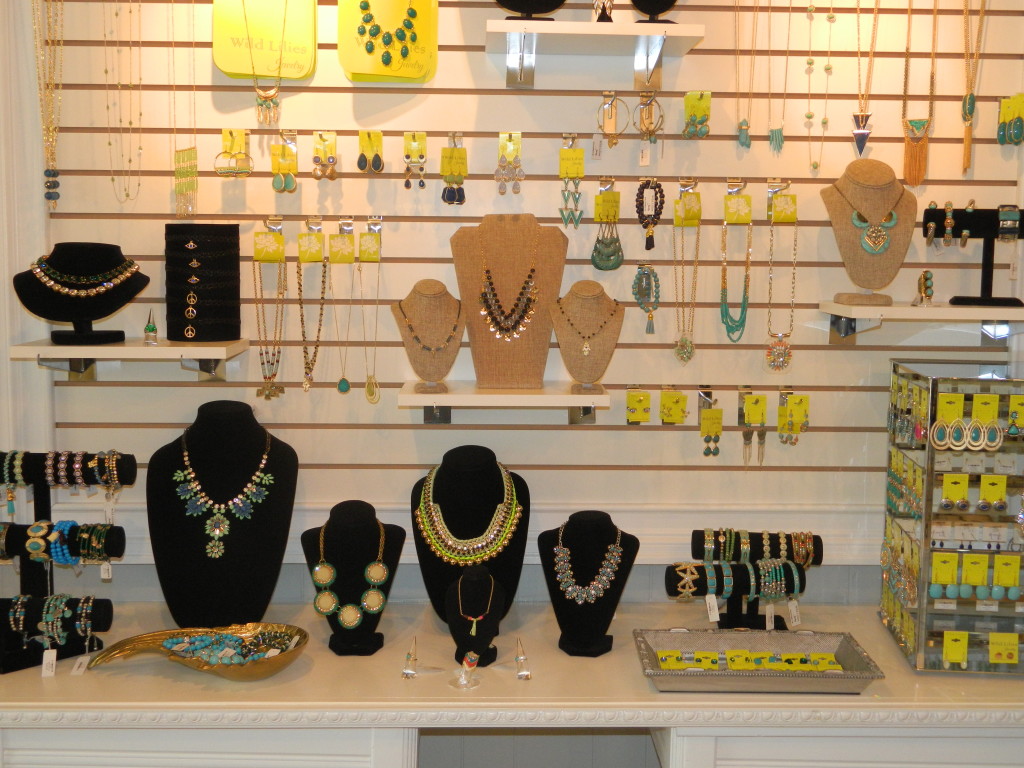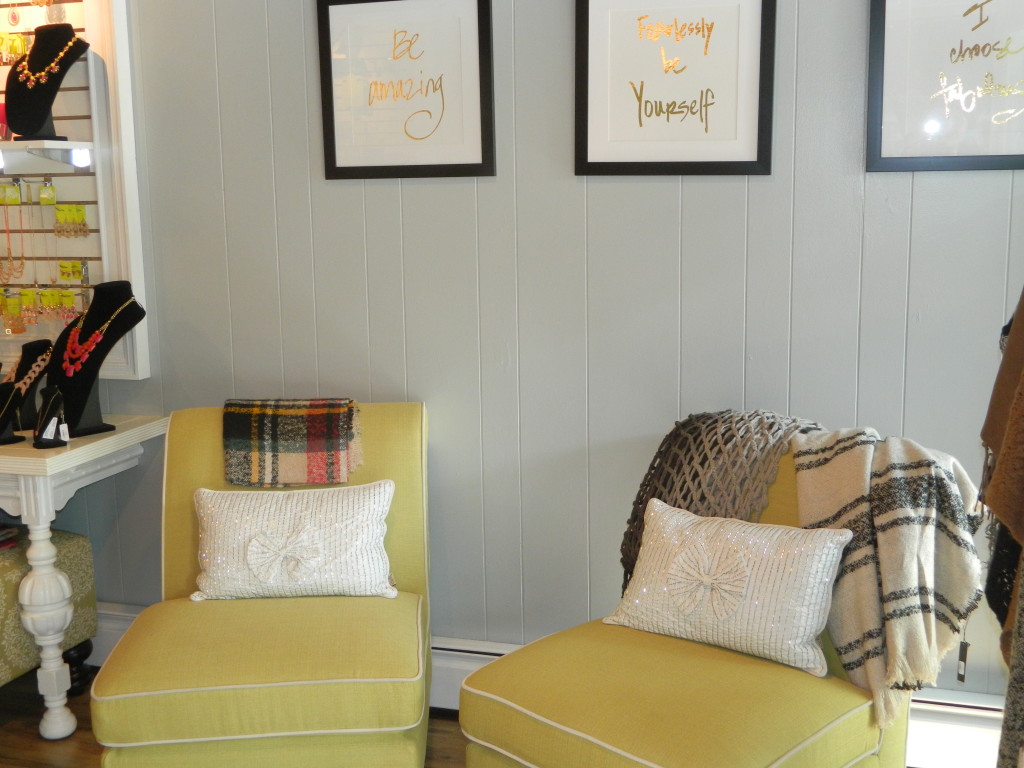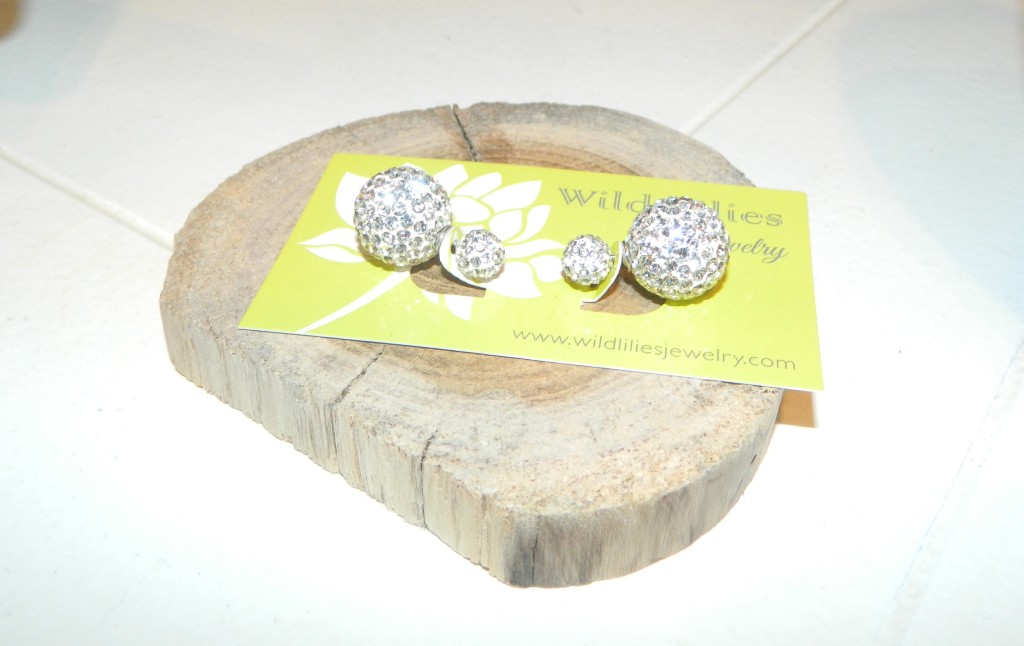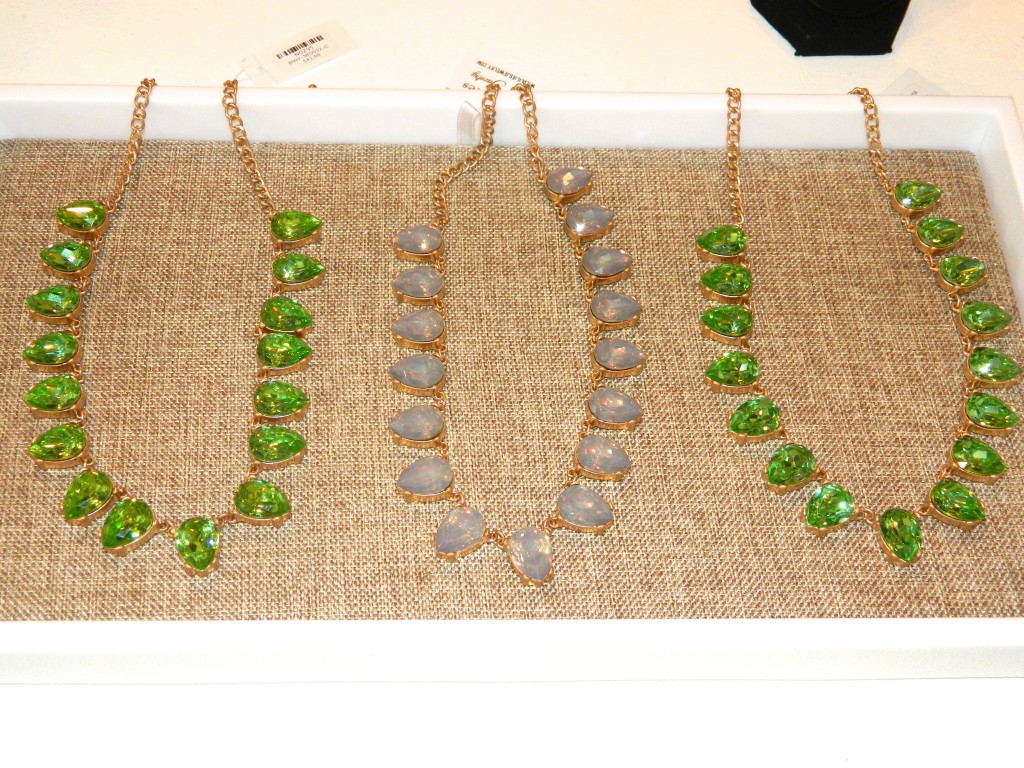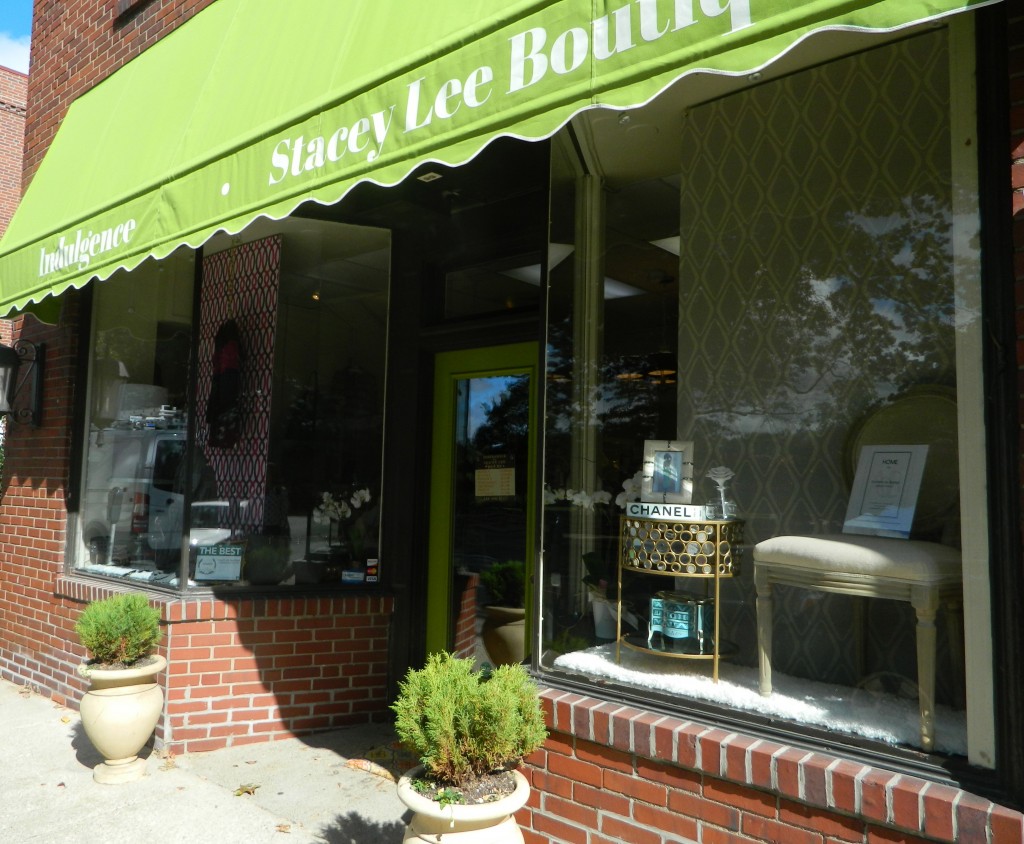 Last week I visited the beautiful Stacey Lee Boutique in Haverford Pennsylvania. This chic and friendly boutique is a glamourous dream. I was initially drawn to the website and had to check out the boutique for myself. On September 18th a Grand Re-Opening party was held in the store to showcase the new clothing pieces and accessories that were now sold. The boutique was filled with enthusiastic women all vying to see the latest additions and fabulous jewelry. I decided to return at a less crowded time and interview the lovely Mother and Daughter owners behind the boutique.
Both Rhoda and Stacey combined their lifelong passion and career in fashion and beauty to collaborate in one location. Rhoda's brand Indulgence creates  fine jewelry pieces ranging from diamond bangles to gemstone necklaces to custom wedding bands and engagement rings. Her dazzling collection is compiled of merchandise that she gathers from companies all of the world. Rhoda loves to design and repurpose individual jewelry items into uniquely crafted works of art in addition to her existing Indulgence collection. Stacey has applied her background in retail and personal shopping and developed a stylish collection of fashion jewelry, accessories, and now clothing. She travels to shows in New York City  to seek original, hand picked items that her customers love. Andrea may be a new addition to Stacey Lee Boutique, but she is no stranger to the store. She was a customer and is a longtime friend of Rhoda and Stacey. Andrea went back to school for Interior Design and for the past four years she has been designing under her own brand, Home by Andrea de Botten. She provides both commercial and residential services and sells her carefully picked modern and elegant home accessories and hostess gifts within Stacey Lee Boutique. Andrea also designed the store windows!
It is very clear why these women are so successful. They are knowledgeable and thoughtful- always keeping their customer in mind when deciding what to sell. The expansive case of Indulgence fine jewelry sparkled and glittered under the light, drawing anyone even remotely interested in jewelry closer. Fashion cuffs and bangles with beaded evening clutches are available making it very easy to purchase everything you need for a night out.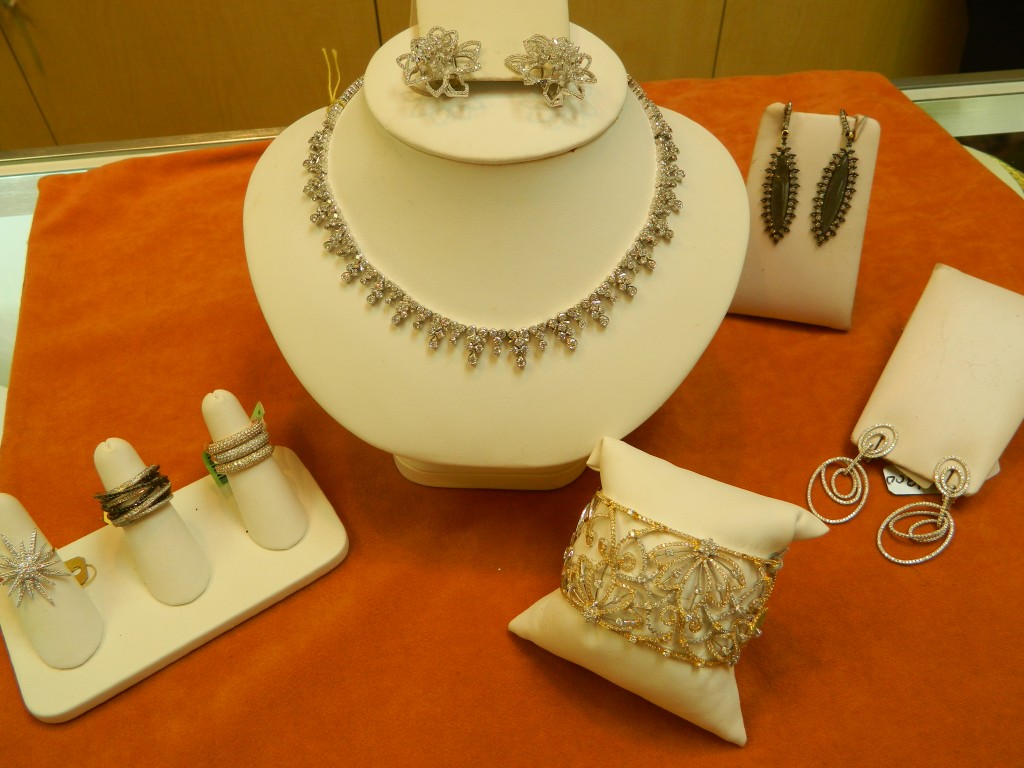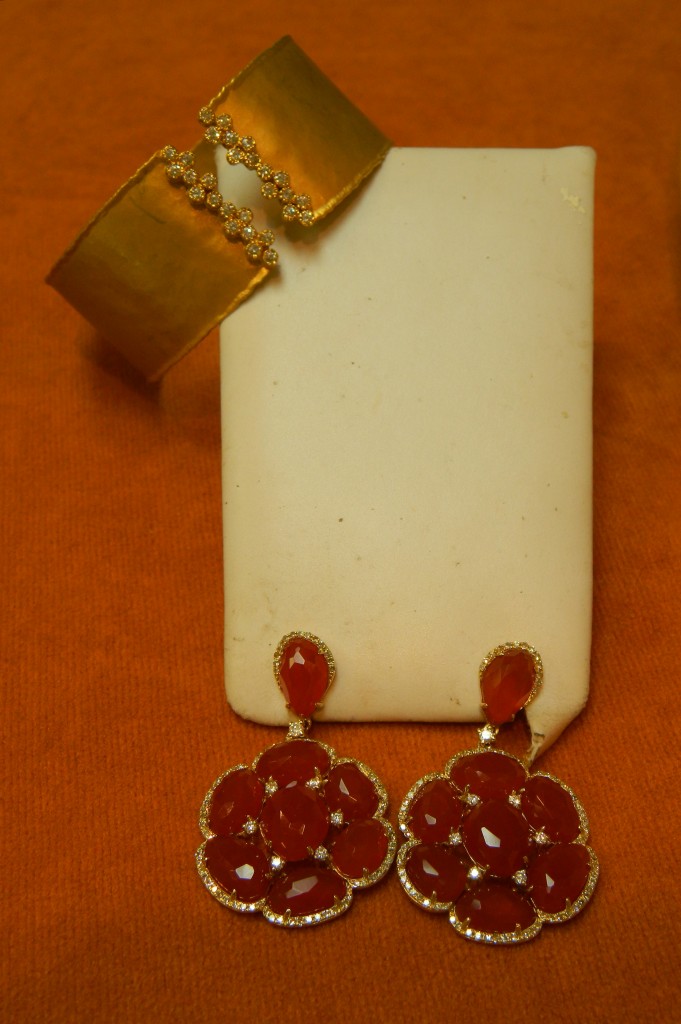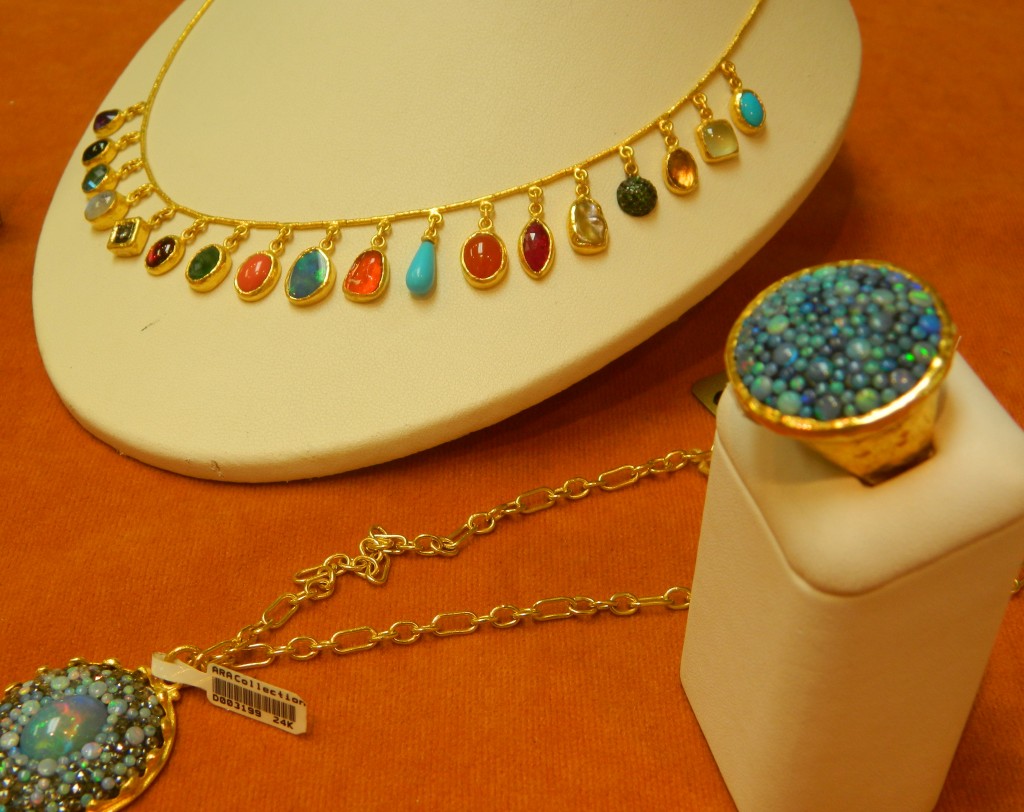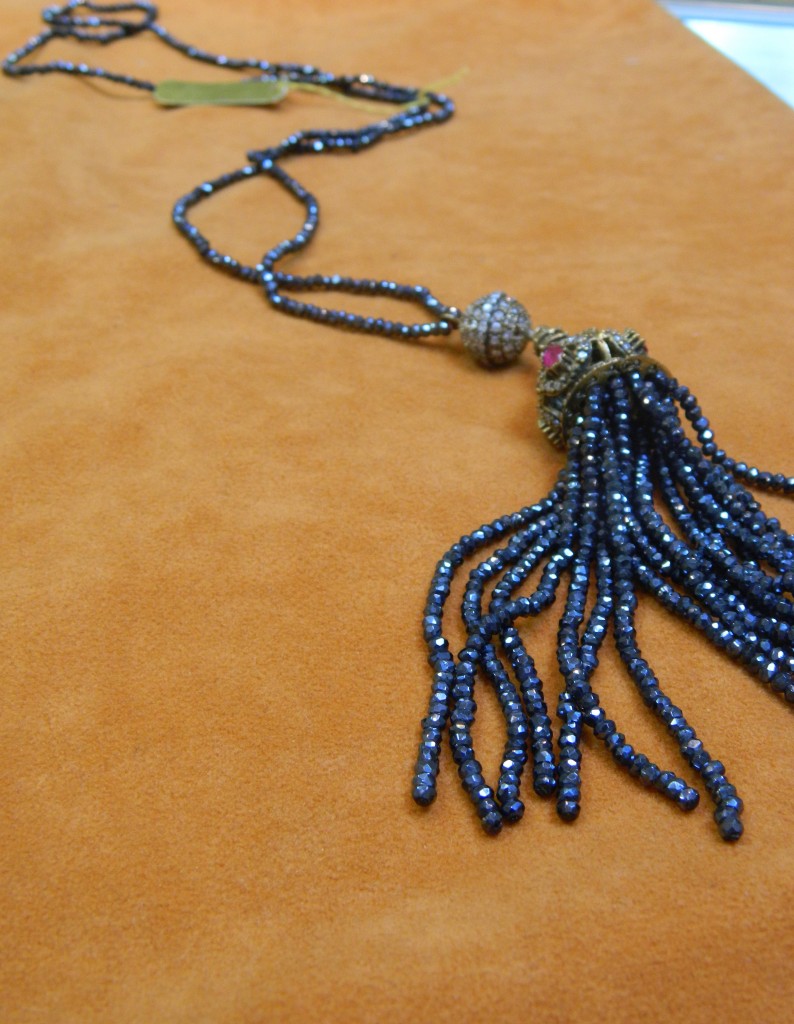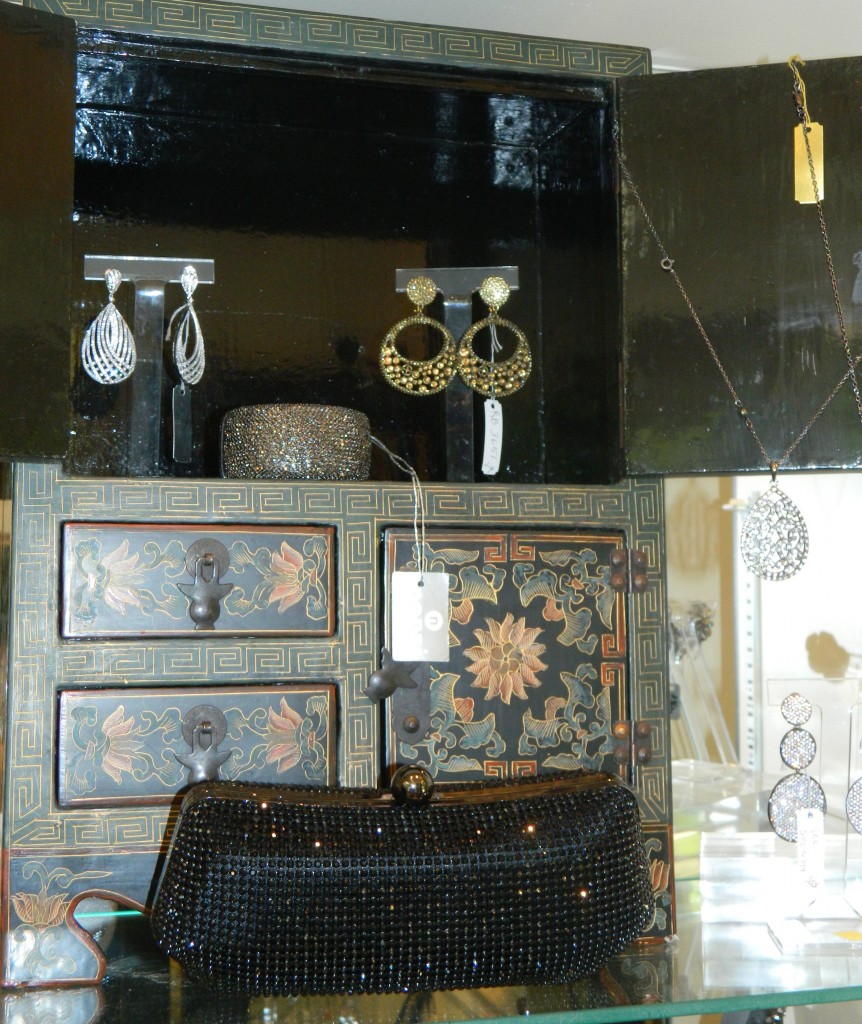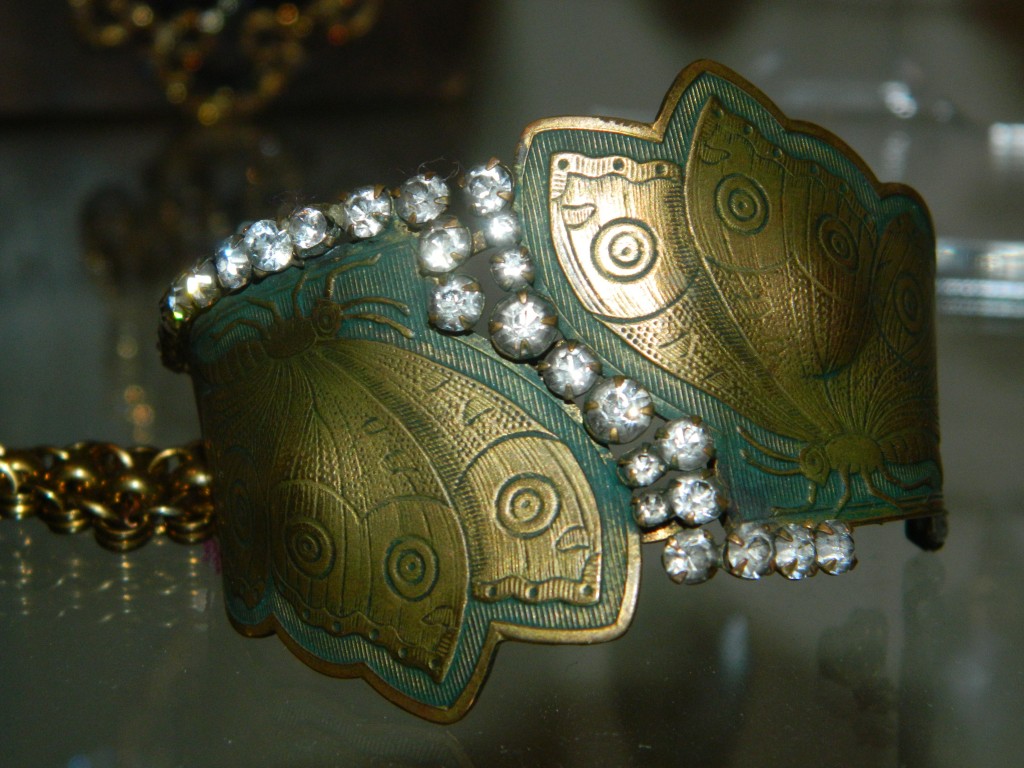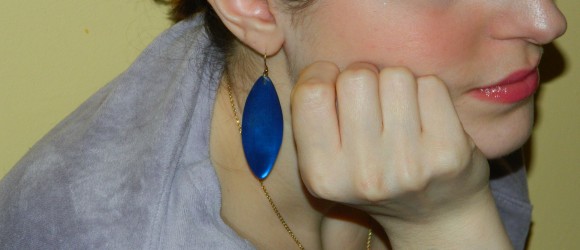 Dangling pieces of sea glass glistening with gold trim, perfectly elongating the neck, is the best way for me to describe these gorgeous Alexis Bittar earrings.
Read More

»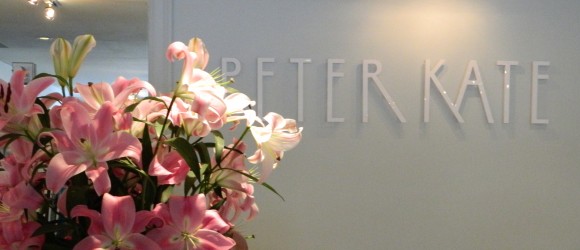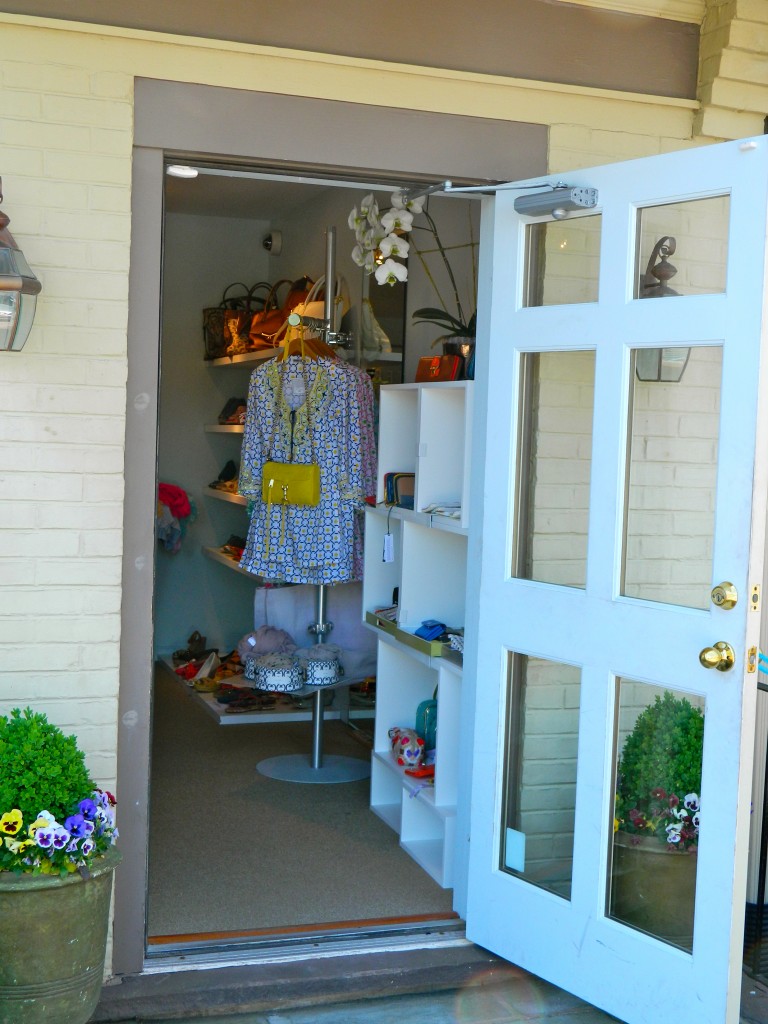 Designer accessories, shoes, and apparel reside at Peter Kate, a hip boutique located in Greenville, Delaware. (Part two of my reviews and excursion to Delaware.) Sissy Harris and her mother Kathy Savage, opened Peter Kate in 2001 carefully and thoughtfully adding to the store's designer collections by listening to the needs of their customers.
Read More

»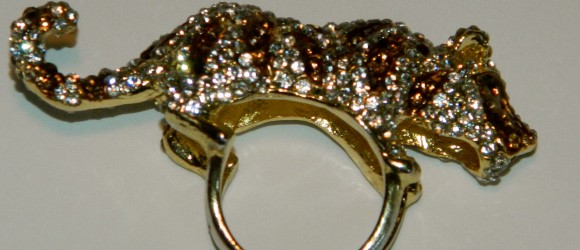 I love all jewelry, but I think rings are my favorite. This piece is playful, glamorous, and brings all new meaning to cocktail ring. This blinding Tiger ring by Cara Accessories is intricately adorned with crystals.
Read More

»
Copyright © Dandelion by Pexeto