Thank you Wild Lilies Jewelry and Laini Cosmetics for a wonderful holiday event last Saturday! Customers entered the store and purchased treats and gifts from an array of sparkly accessories and radiant makeup. Laini Bianculli offered stunning complimentary mini makeovers and lent her expertise, addressing all beauty concerns and questions.
Customers were able to peruse the store while sipping mimosa's and sampling on goodies. Ambler was filled with excitement as the town celebrated with a parade. Bundled in hats and gloves, people lined the street to watch such favorites as the Grinch, dancing gingerbread men, and local firetrucks.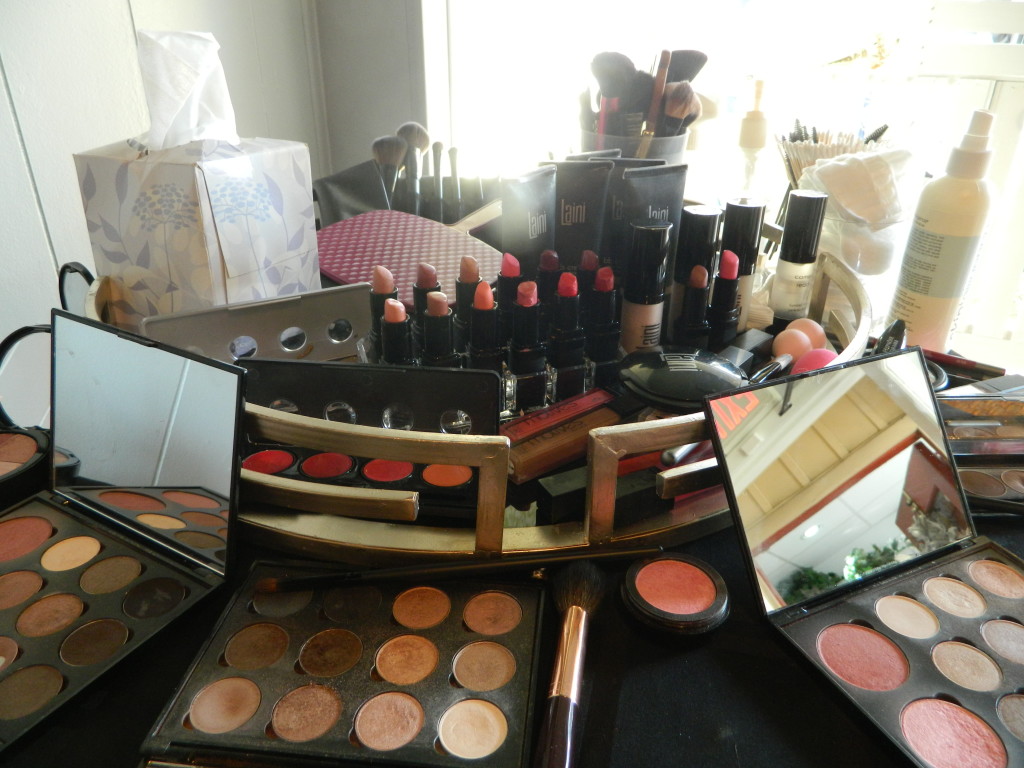 A fun afternoon was had by all as customers were able to enjoy a day of pampering. Remember if you did not attend the event please visit Wild Lilies. There is still time for holiday shopping. Please check out the Style with Laini  website to purchase beautiful makeup items, including the brand new additions to the collection, shimmering eyeshadow trios!
Of course, I could not leave without making a couple of purchases including a Shiraleah velvet jewelry roll and clear plastic clutch with inlaid gold foil. Both would be beautiful gift ideas or holiday party accessories!