I am embarrassed to say that until very recently I never shopped at Charming Charlie. I kept passing the store on my way to Wegmans and never went inside. When my grandmother visited Philadelphia last month we decided to do a little shopping. I was completely impressed with the store. If you have not been to Charming Charlie's, the store is color coordinated. All pink accessories, clothes, jewelry are together, all blue, all orange etc. This makes it convenient if you have a particular outfit that you are trying to match. I am an accessories girl, to say I was in my element is an understatement. At the time of shopping, I had several upcoming events for Sugarpeel and needed to get styled.
This past weekend, I covered the Loews Hotel Philadelphia and wore a little white dress from Charming Charlie. Do not be intimidated by wearing white. It is just as sleek and flattering as a little black dress. Fit is key. In the summertime, try accessorizing a little white dress with a vibrant scarf, especially if you are used to wearing bright colors. Since a scarf is worn so close to your face, be sure that the color complements your skin tone. You may want to avoid earrings and wear a bracelet instead to avoid competing with the scarf.
Tomorrow my article featuring the Loews Hotel Philadelphia will be live.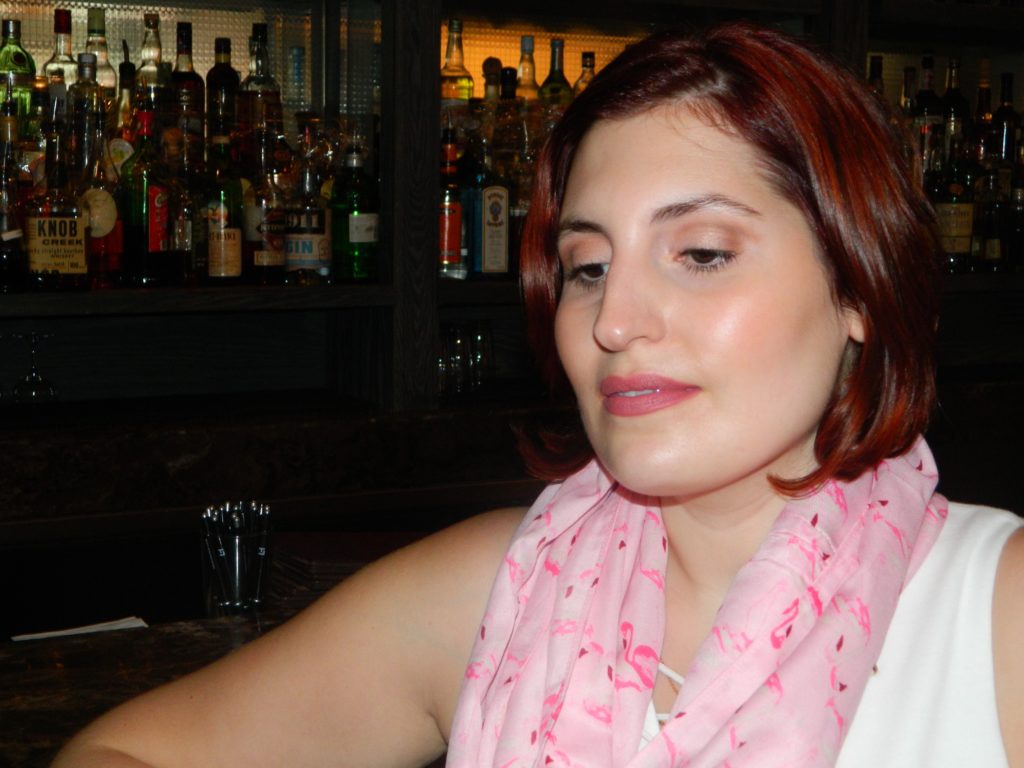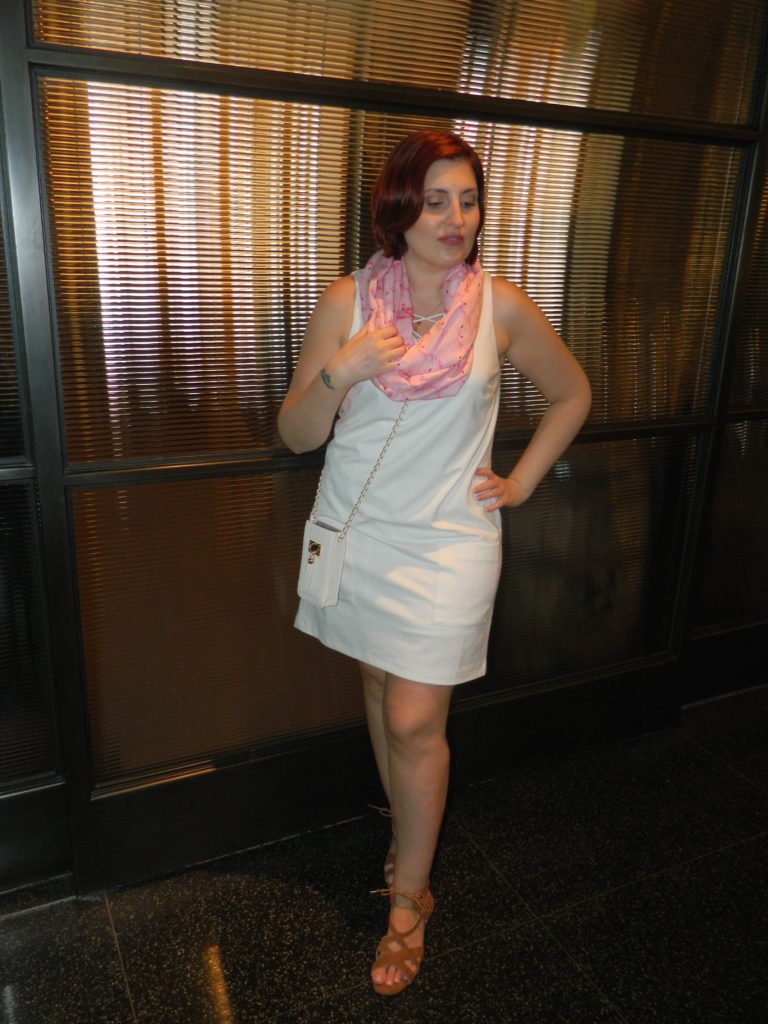 I am so excited for this upcoming event! Laini Cosmetics and Paula Hian are collaborating for a special beauty meets fashion event.
Laini Bianculli will be demonstrating how to properly apply bronzer and let's be honest that is quite the skill! It can feel intimidating to apply bronzer if you are not sure where or how to do so. Laini's gorgeous collection of brand new bronzing products are perfect for creating that sun kissed glow without any streaking. Laini offers a special curated collection, Beaches & Cream that has all of the bronzing products you will need for this summer and all year round- a must have to add to your makeup collection!
In the past, I had the pleasure of interviewing Paula Hian on her process, inspiration, and collections. She continues to create classic, timeless pieces with a unique and deft hand. Her new collection integrates geometric shapes and utilizes black and white color schemes.
Both women will be offering a giveaway that you do not want to miss. Join us for an evening out filled with laughter, drinks, and of course fashion and beauty!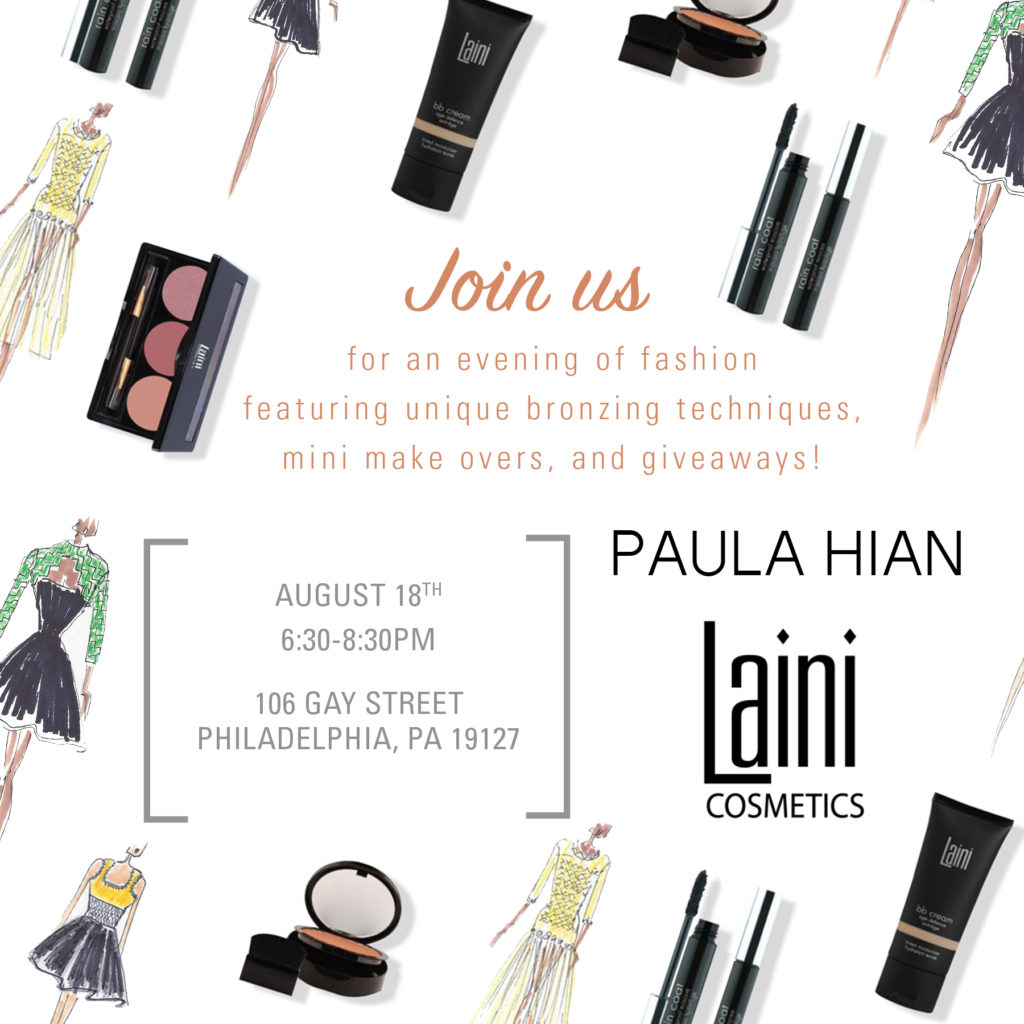 Spending the day at the beach requires packing of a few essentials. I always make sure to bring a snack, lunch, meal of some sort. The sun and swimming can zap your energy and it's important to remember to eat, even if you are too hot. I recommend cold fruits, sliced veggies, a light sandwich and definitely hydrate. Pack a couple bottles of water. One of my favorite all year round products is by Caudalie. The Grape Water spray is perfect for all skin types, especially dry or sensitive. This is a terrific product to pack for the beach to rehydrate skin without causing irritation.
As for sunwear, sunglasses should go without saying. If you are planning on doing any water sports, try to find a pair of polarized sunglasses, which will reduce the glare. Earlier in the spring, I posted my Topshop swimsuit and Nordstrom Cover-up for Miami, which I absolutely love! After the beach it is nice to wash off the sand and change into something light and comfortable, especially if you have a bit of a burn. Over my vacation, I chose a mini leopard halter dress in cool cotton with a simple pair of flip flops. This makes all of the difference after a long day in the sun!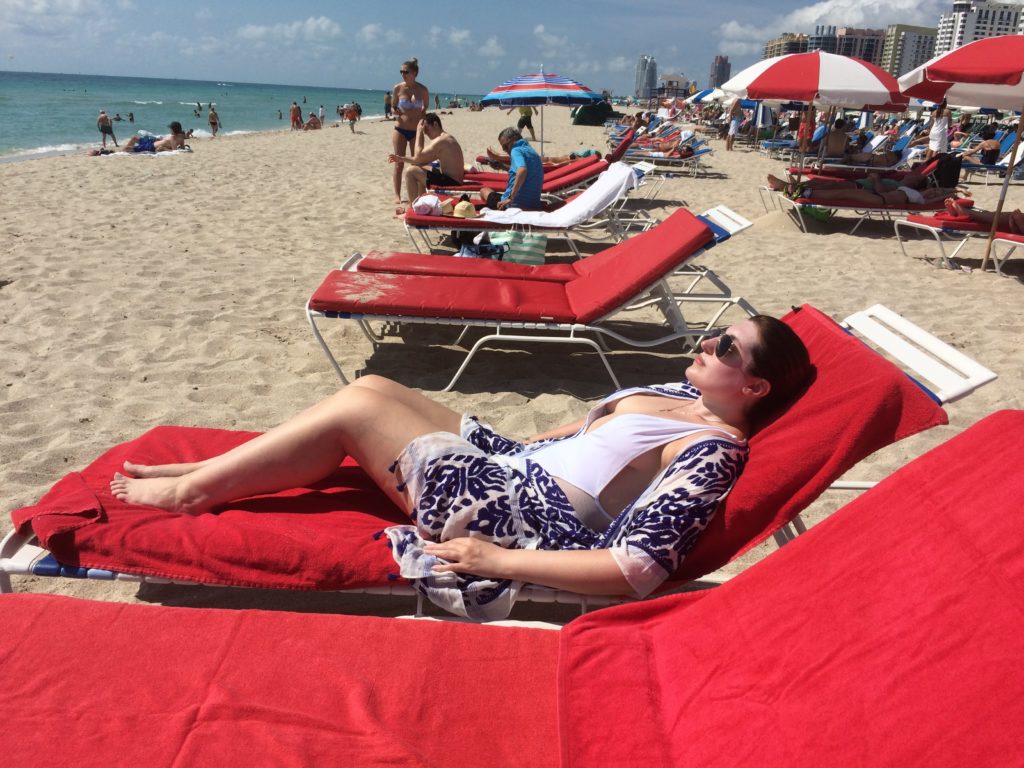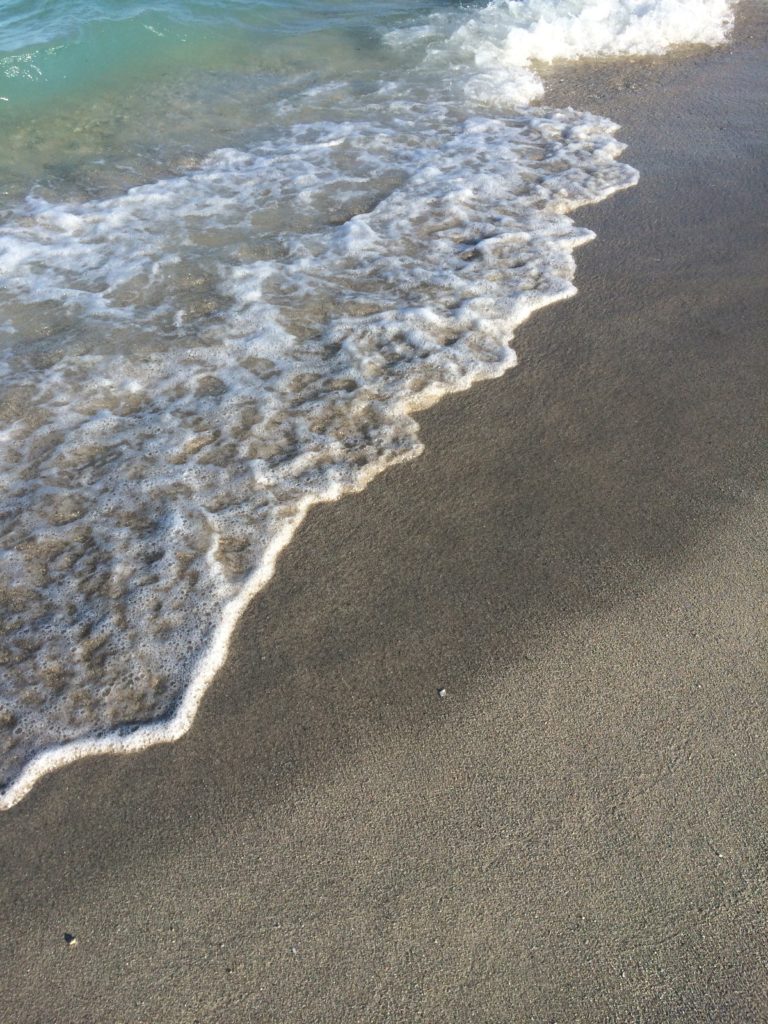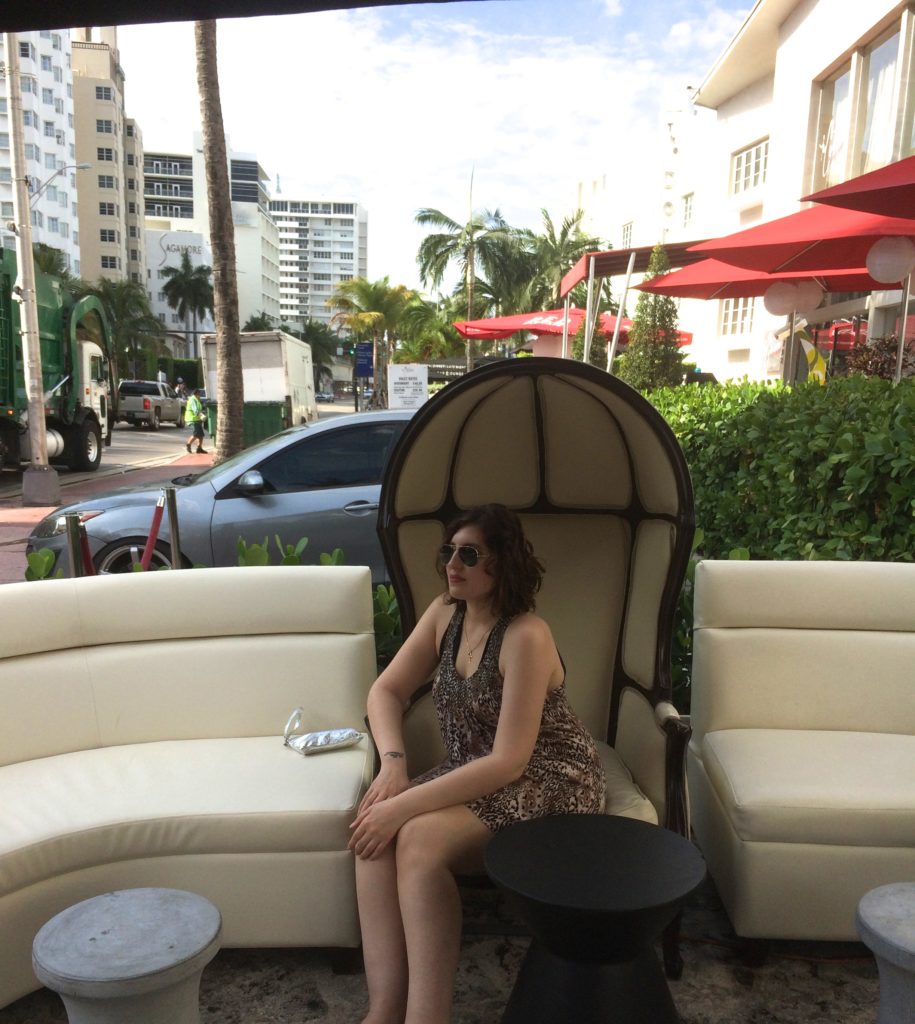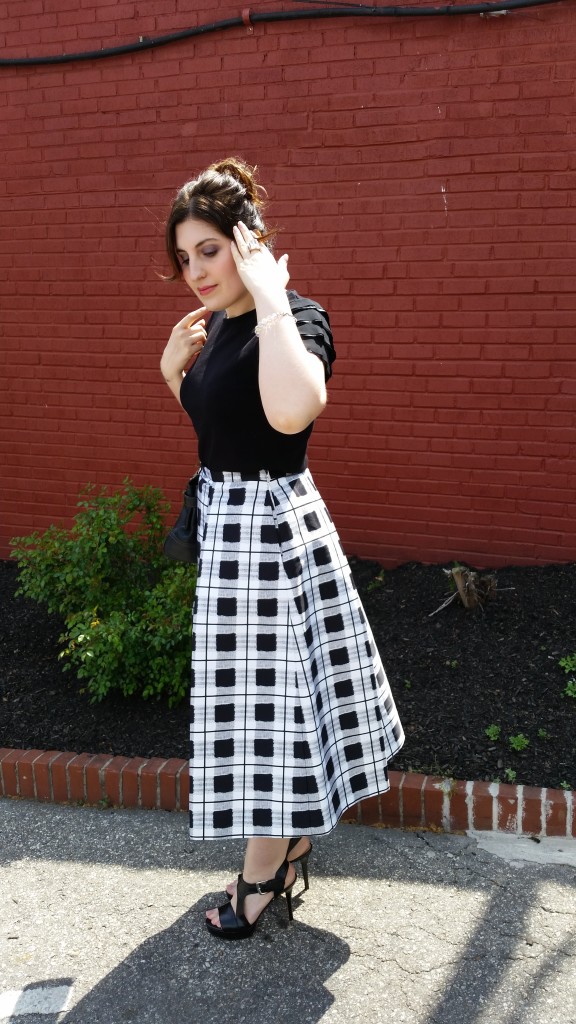 Attending the Philadelphia University 2015 Annual Fashion Show required a new outfit- obviously. Every time I browsed the Lord and Taylor website I kept stopping at this one particular skirt. I hesitated though to order on line because I was unsure of the sizing. I never purchased anything from the 424 Fifth collection. I decided to take a chance and just visit the store. I arrived early at the King of Prussia mall and b lined it for Lord and Taylor in search of this plaid, full, midi skirt. I won't keep you in suspense any longer, I found the skirt, tried it on, and loved it! The problem now was finding the right top. When one part of the look is so perfect you don't want to detract from it. After scouring the mall, I ended up back at Lord and Taylor and there it was, a top that called my name. A layered, ruffled short sleeved top from Ivanka Trump. Thankfully, I already had the right shoes. A pair of platform heels from Nine West that I featured in a previous post.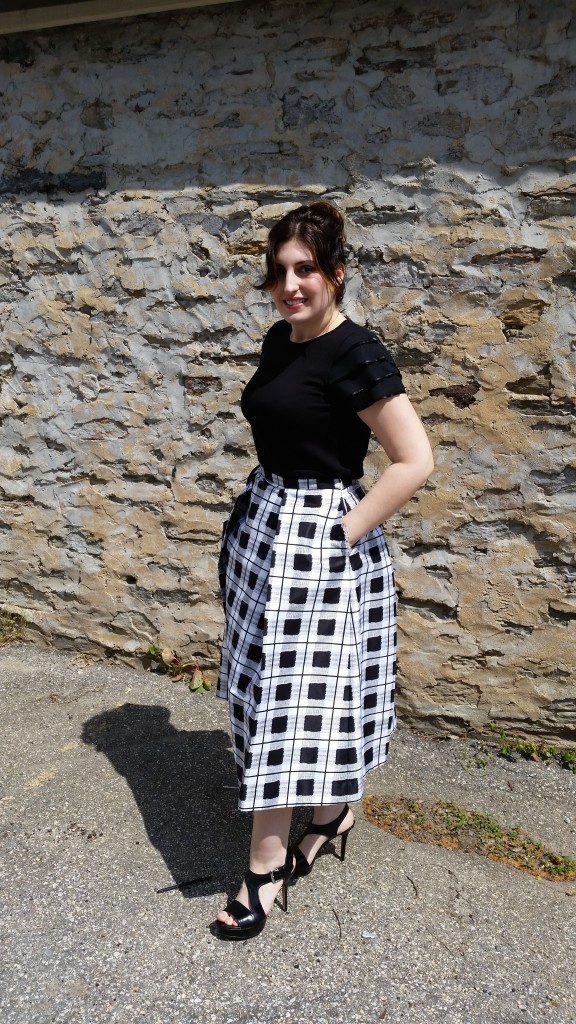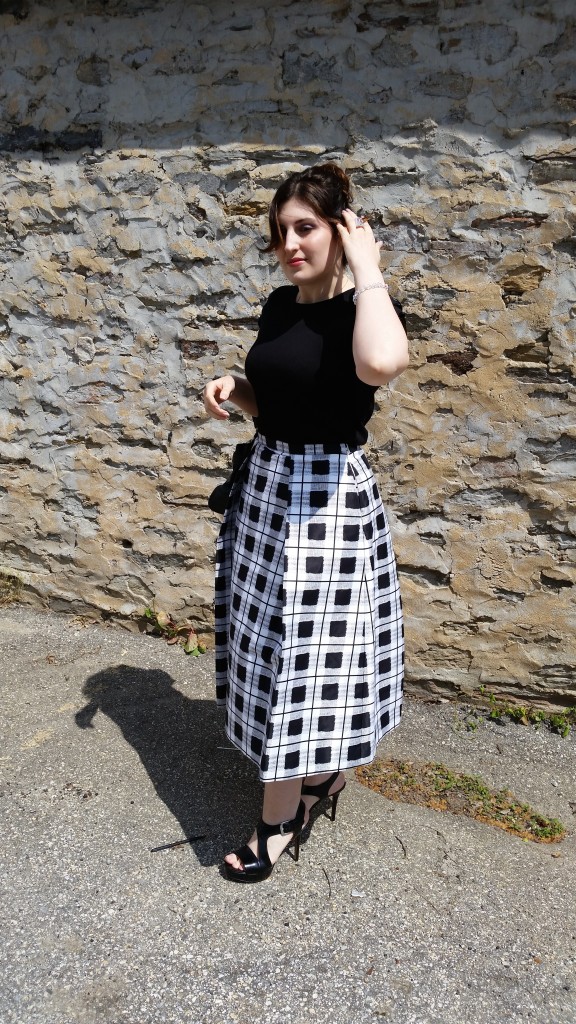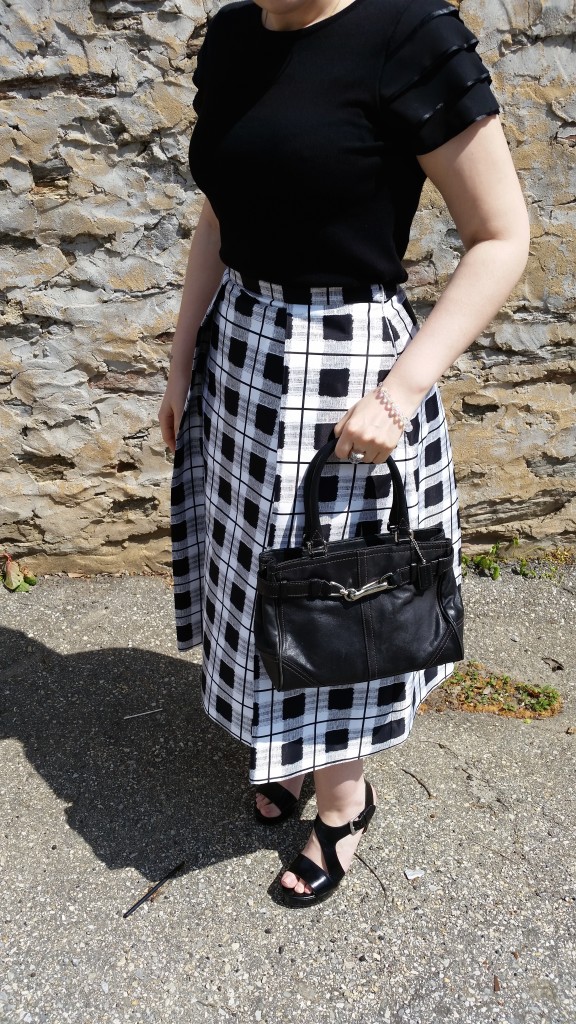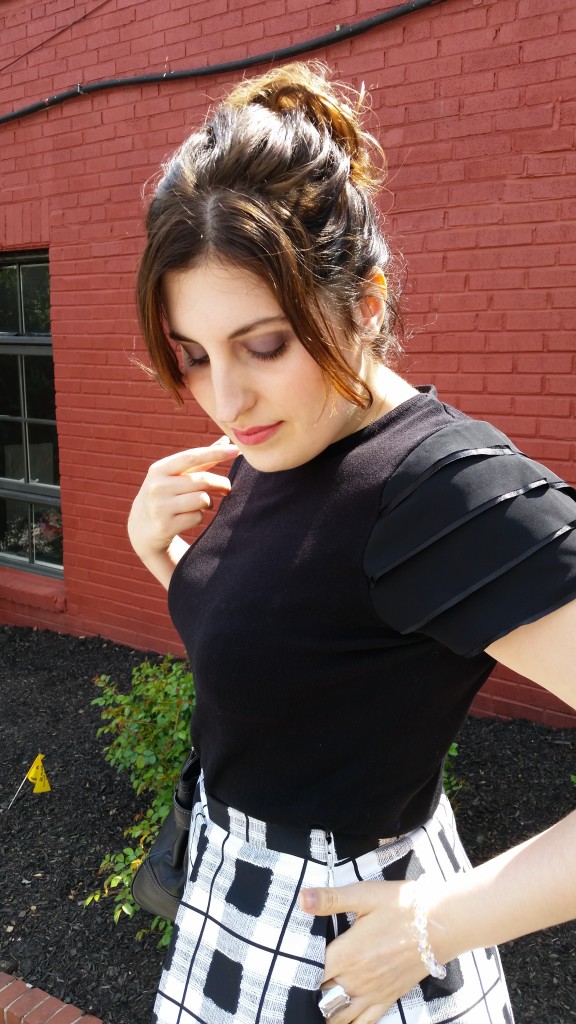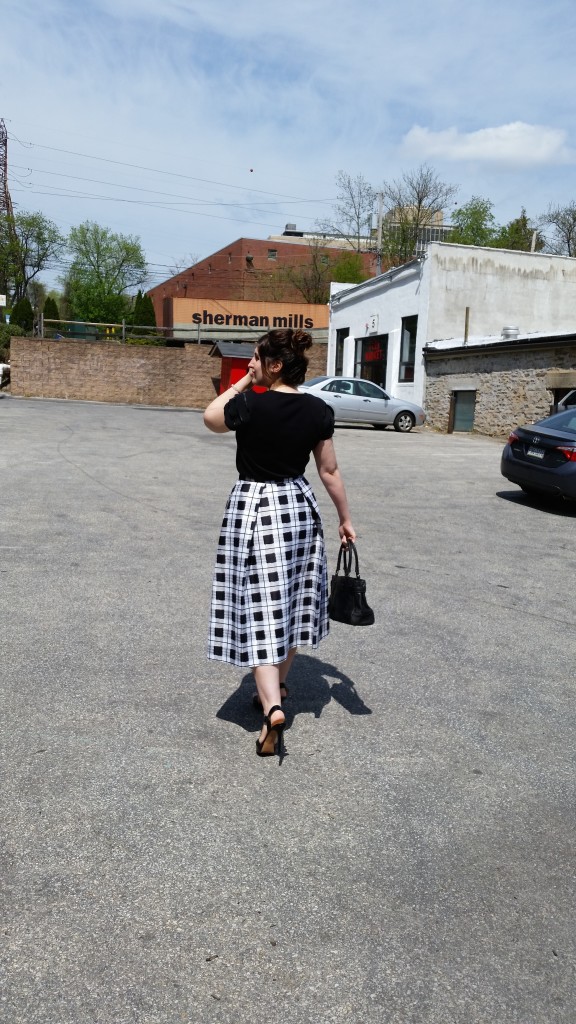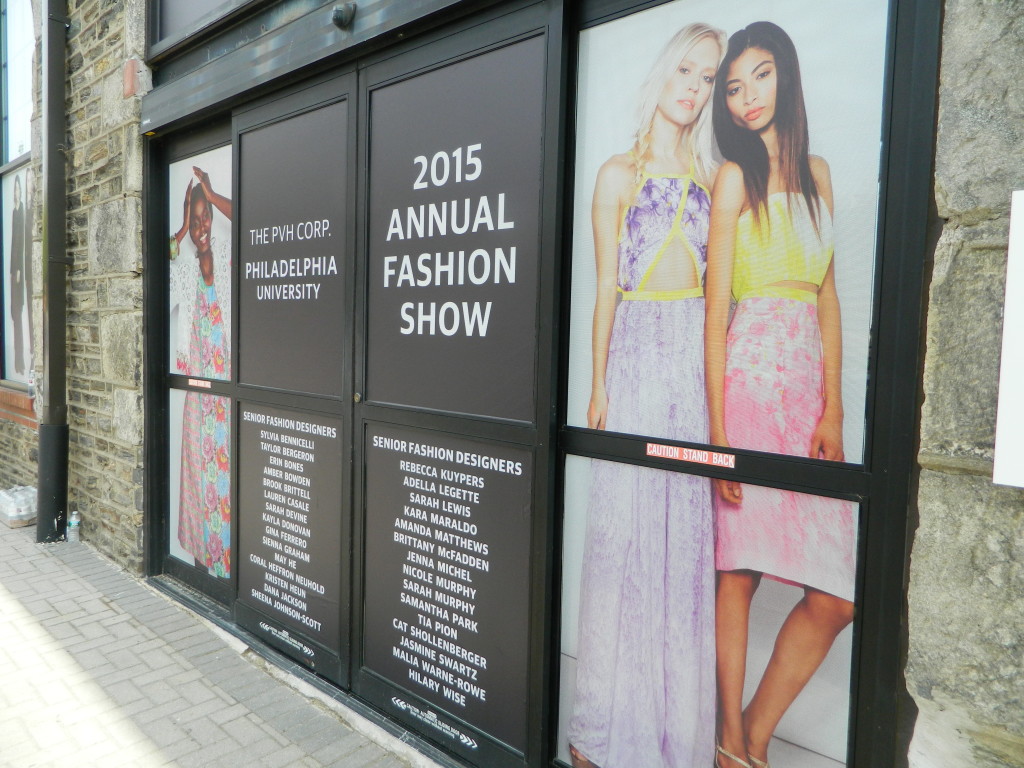 Each year the talented and creative seniors of Philadelphia University showcase their fashion collections. This year I attended the Industry First Look at the Moulin at Sherman Mills. The venue was the perfect space for the event. Pristine, bright, and open made for a blank canvas to host the intricate designs of the students.
Prospective students listened excitedly while Honorary Chair and University Trustee, Carson Kressley spoke before the show. The show began promptly at 4pm and commentator Kristin Detterline, Editor-in-Chief of Philadelphia Style Magazine presented each of the abbreviated collections of the designers.
Prints stood out for me in the show, stripes, florals, geometric. Amanda Matthews was inspired by greek mythology and mermaids. She collaborated with fellow senior, Mimi Spasov on print design. Matthews' collection incorporates asymmetrical lengths, formfitting dresses, and standout prints. The scales created by Spasov were hand painted and scanned into the computer and reprinted on the clothing. Spasov's secret to the bleeding effect- dribbling salt onto the paint!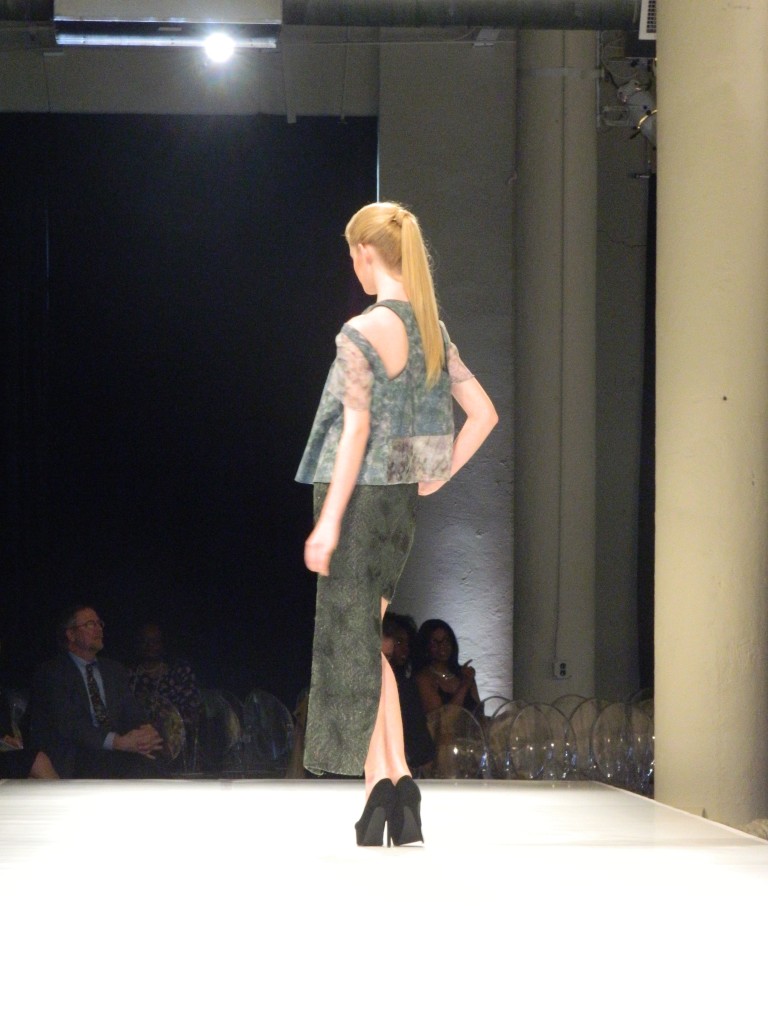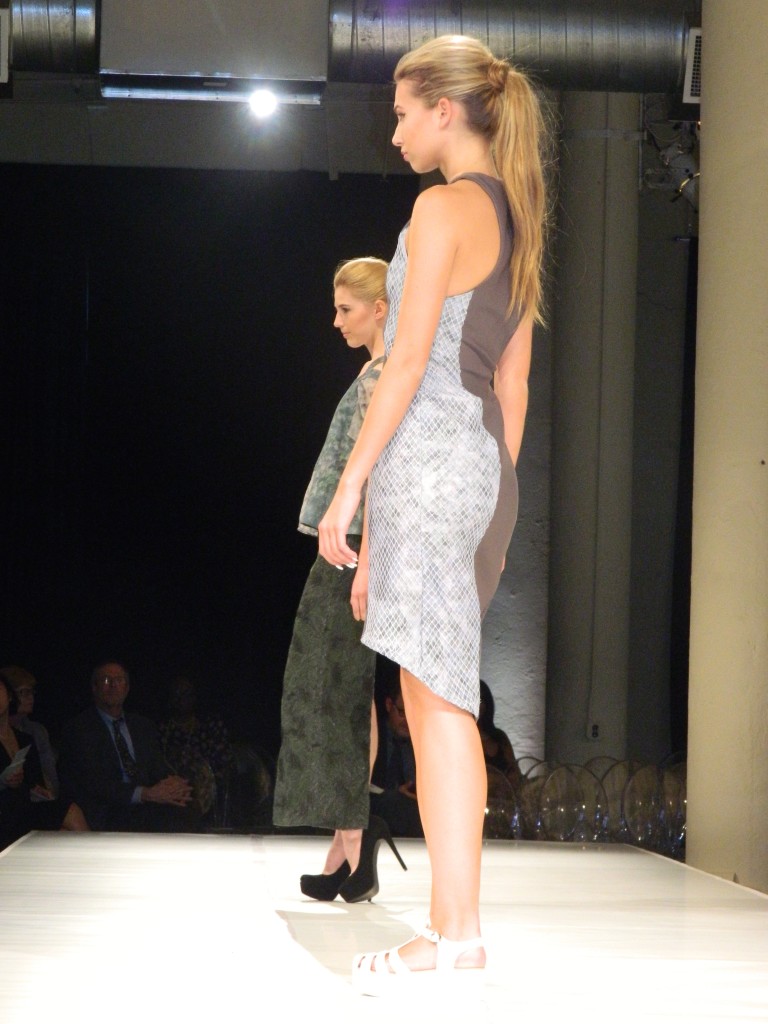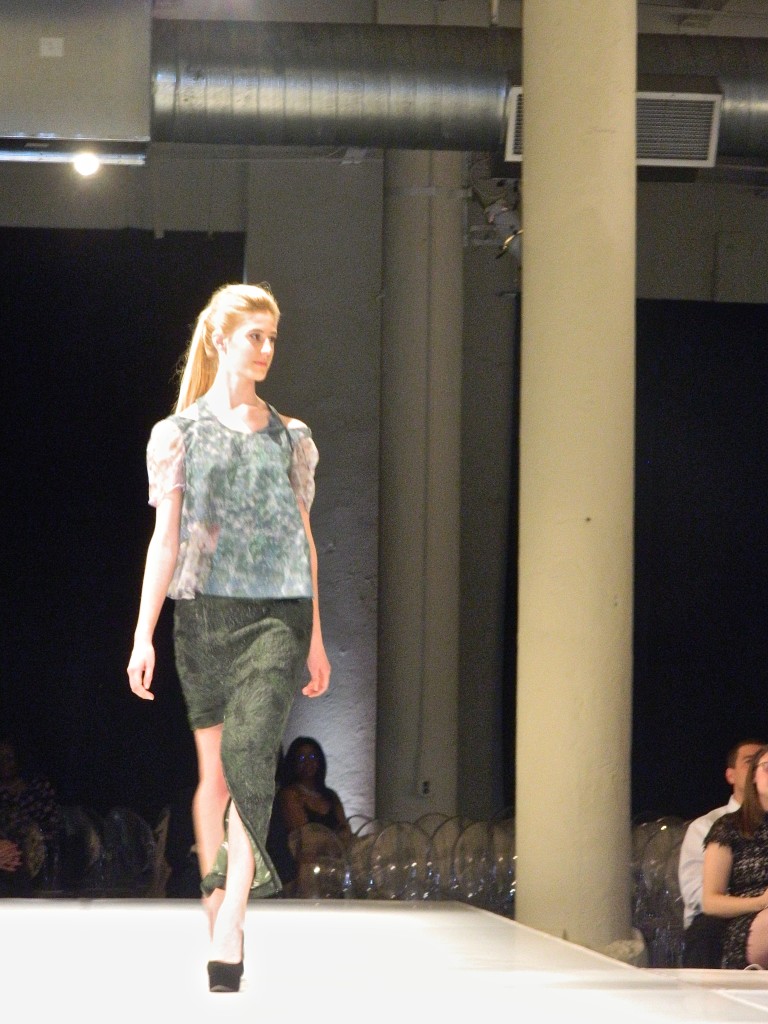 Hair and makeup looks were flawless and accentuated each design with sleek updos and spring makeup palette- created by Jolie Hair and Beauty Academy.
Congratulations to all of the fabulous designers and good luck in the future. I look forward to shopping your collections!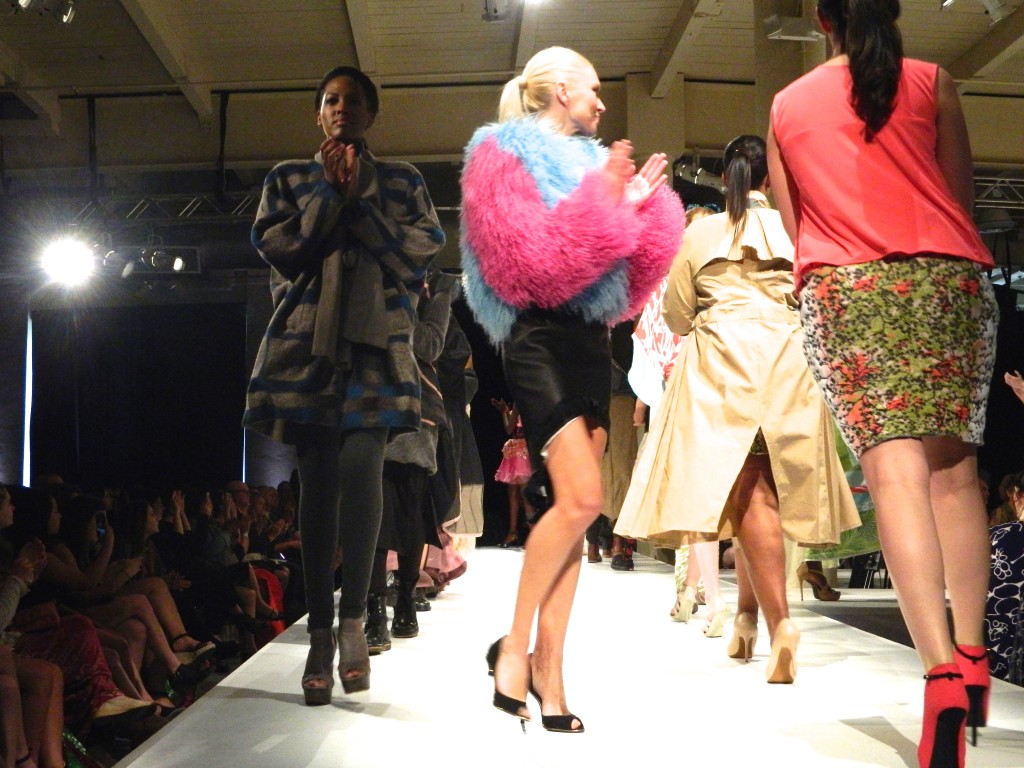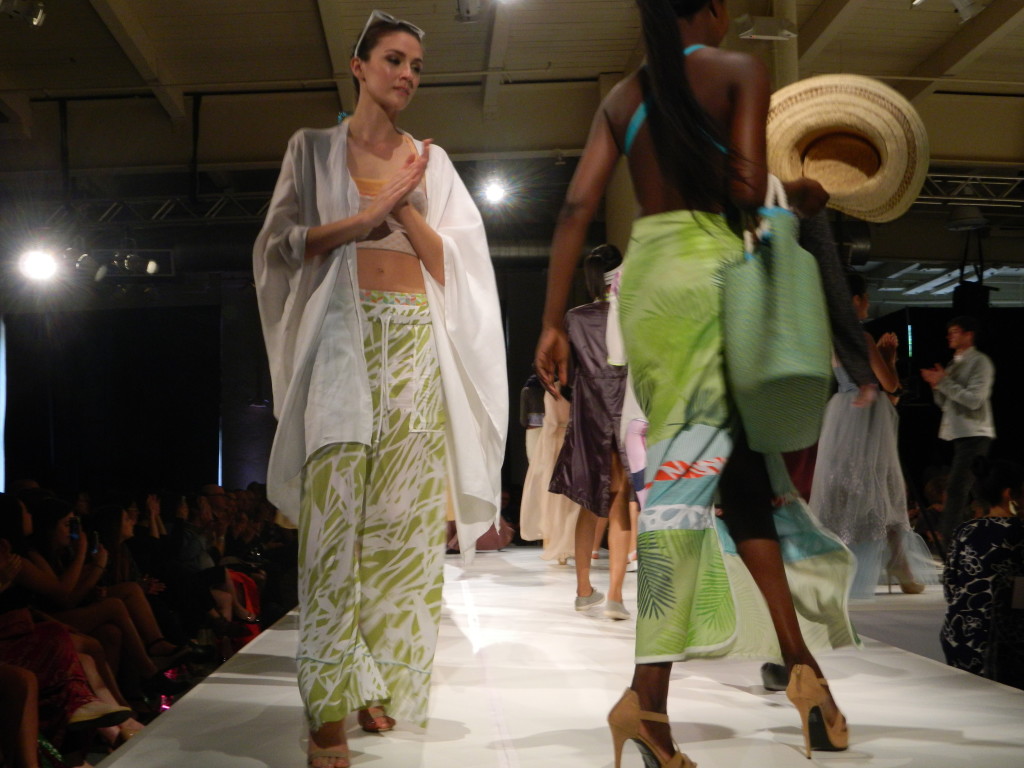 I am embarrassed to say that it was only recently that I discovered Joe Fresh. Ever since learning about this company, I have been periodically checking their website, looking at all of the new arrivals for spring and making a list of the items I need to purchase. The clothes are reasonable (complimentary shipping with any $50 purchase), of excellent quality, and a fabulous selection. I needed an outfit to wear to the Philadelphia Flower Show, something spring-like, but still warm and found just the right look.
I wore a blush pink long sleeve blouse with cream cords, a thin pink belt, and a pair of leopard booties.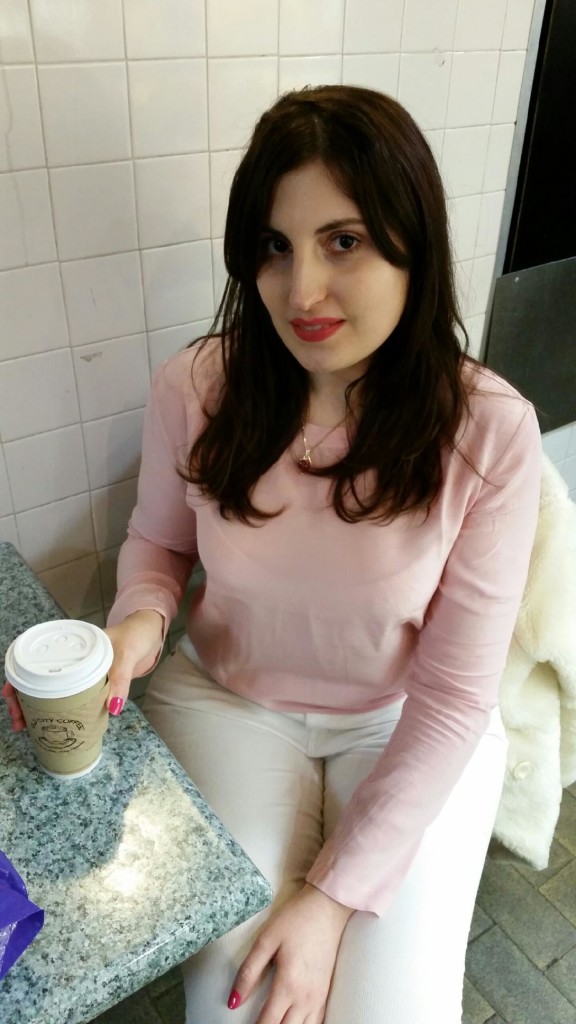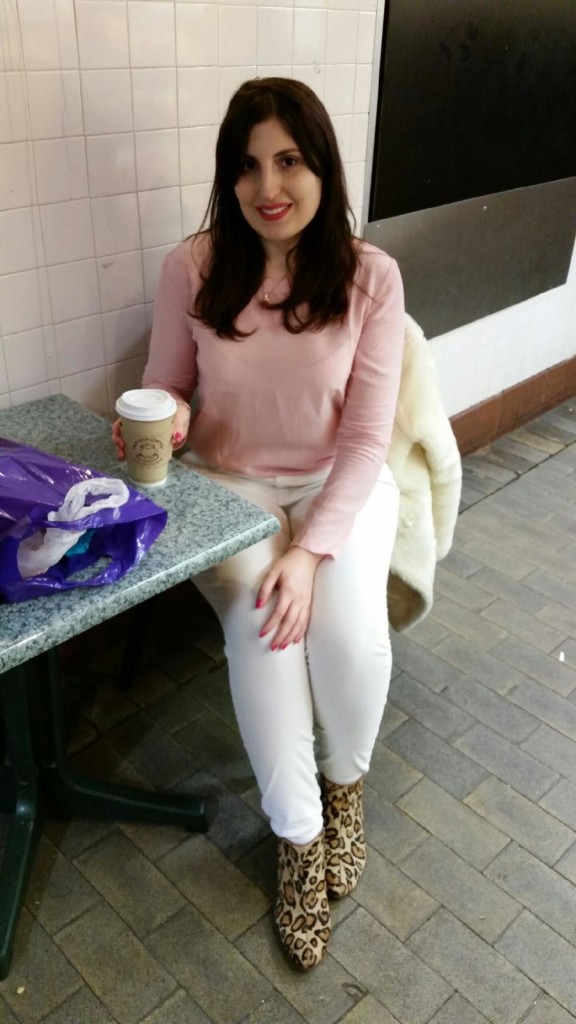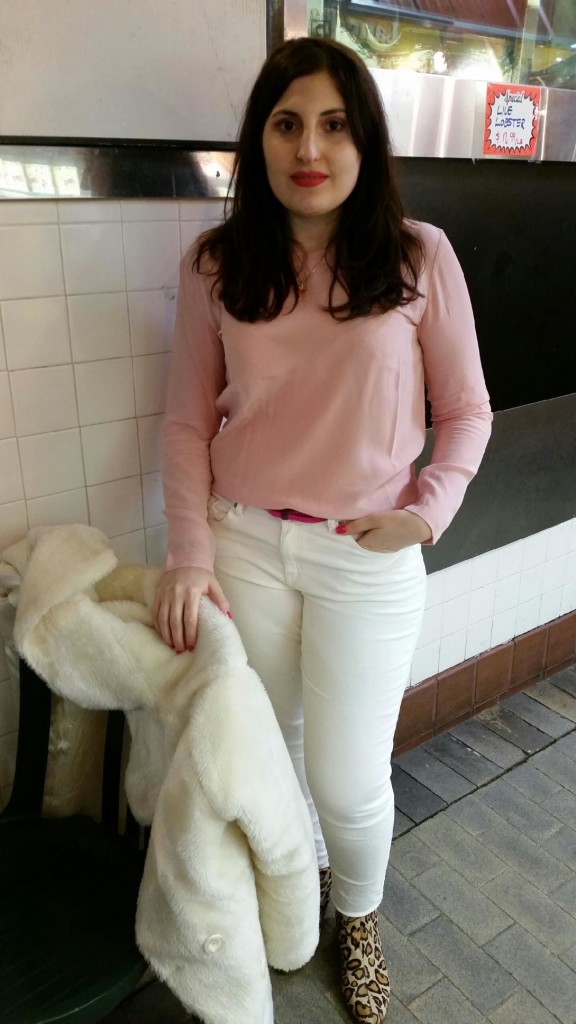 Did you watch Lady Gaga last night at the 87th Oscars???? If you did not, she walked the red carpet wearing a custom Azzedine Alaia gown, which took a grand total of 1600 hours of embroidery and 25 people! This was the first time a dress by the legendary designer was worn at the Oscars and what a showstopper. Gaga took the stage, looking like the epitome of elegance, with a Sound of Music medley that brought the audience to their feet and Julie Andrews to the stage. What a marvelous performance! Watch here.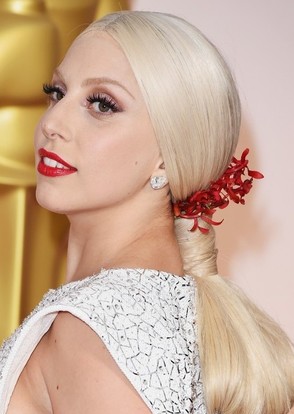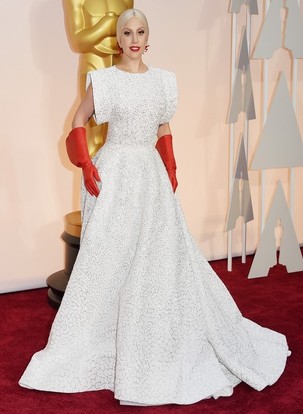 As for her makeup for the red carpet. It was created by NARS makeup artist, Sarah Tanno. Here are the products that Sarah used for Gaga's striking look.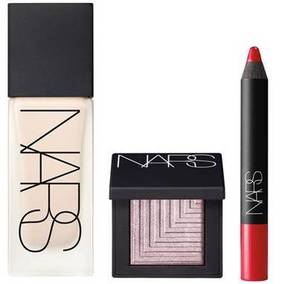 All Day Luminous Weightless Foundation
Callisto Dual-Intensity Eyeshadow
Dragon Girl Velvet Matte Lip Pencil
Here is her look during her performance.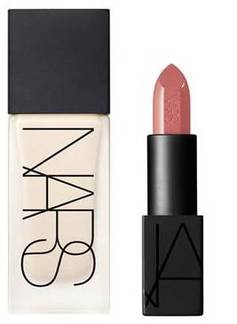 All Day Luminous Weightless Foundation
And Finally, her look for the Vanity Fair Oscars Party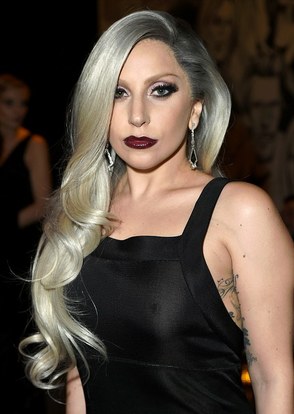 Subra Dual-Intensity Eyeshadow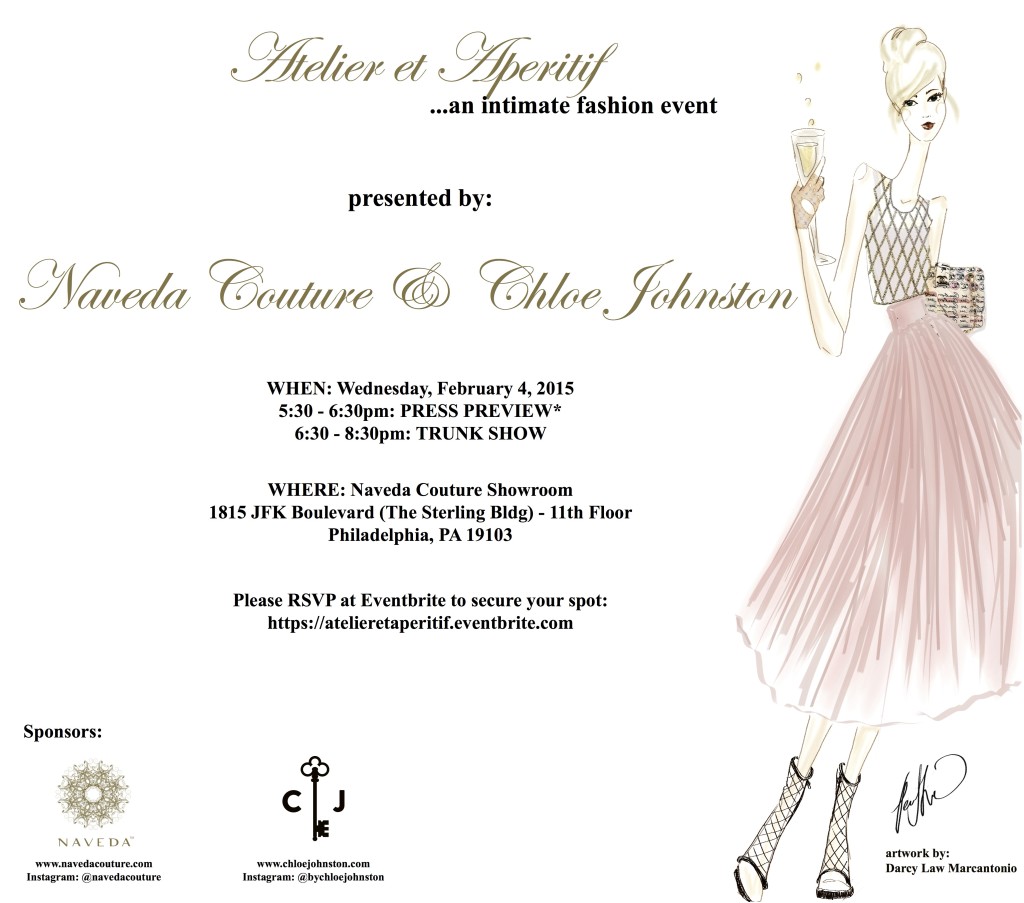 Last night I attended a very fashionable event featuring Naveda Couture and Chloe Johnston. The trunk show was held at the Naveda showroom in the Sterling building in Philadelphia. As members of the press and special guests arrived we entered into a chic space and a breathtaking view overlooking the city, filled with one of kind apparel and drool worthy vintage accessories.
Chloe Johnston, a Parisian lifestyle aficionado, developed a unique company, specializing in customized tours to Paris. As the Founder and President of Chloe Johnson Tours, she creates a tailored and full service experience for each and every person or group. Initially, Chloe's tours were solely to Paris, but she has since expanded to New York City and is in the process of including London and Milan. Her tours consist of half days or extended experiences and range from flea market trips to mother-daughter excursions. You will be paired with a guide that will chauffeur you and your group around the city, stopping along the way at places catered to your experience. Chloe is also flexible and willing to create your own experience if you do not see an existing package that is of interest. I find this to be a truly special business. Traveling can be overwhelming and tedious. There are only so many hours in the day to cram in all of the sights. With this type of excursion, a guest can achieve all of their shopping goals.
Chloe is a genuine and personable individual. I was delighted to meet her. She is passionate about her business and her clients, more than happy to make all accommodations for the best getaway! I was also able to feast my eyes on her curated vintage pieces that she brought to the trunk show, and let me tell you they were fabulous. I had my eye on an art deco Chanel bangle that was stunning and a lime green Celine purse that would be perfect for the upcoming Spring season.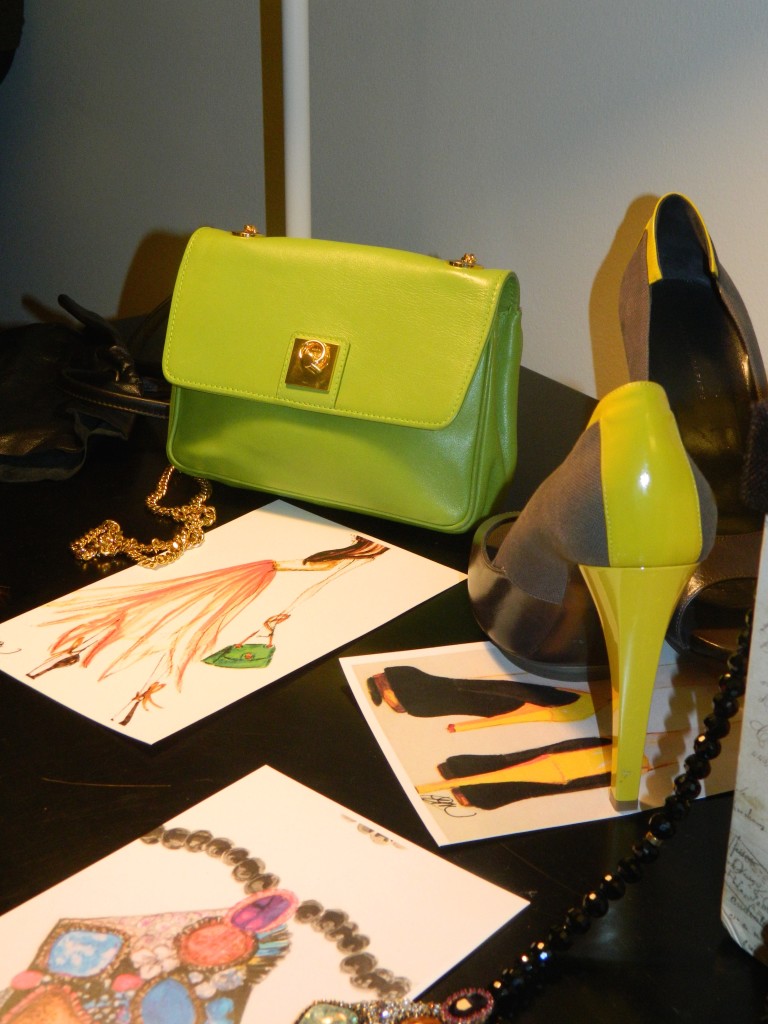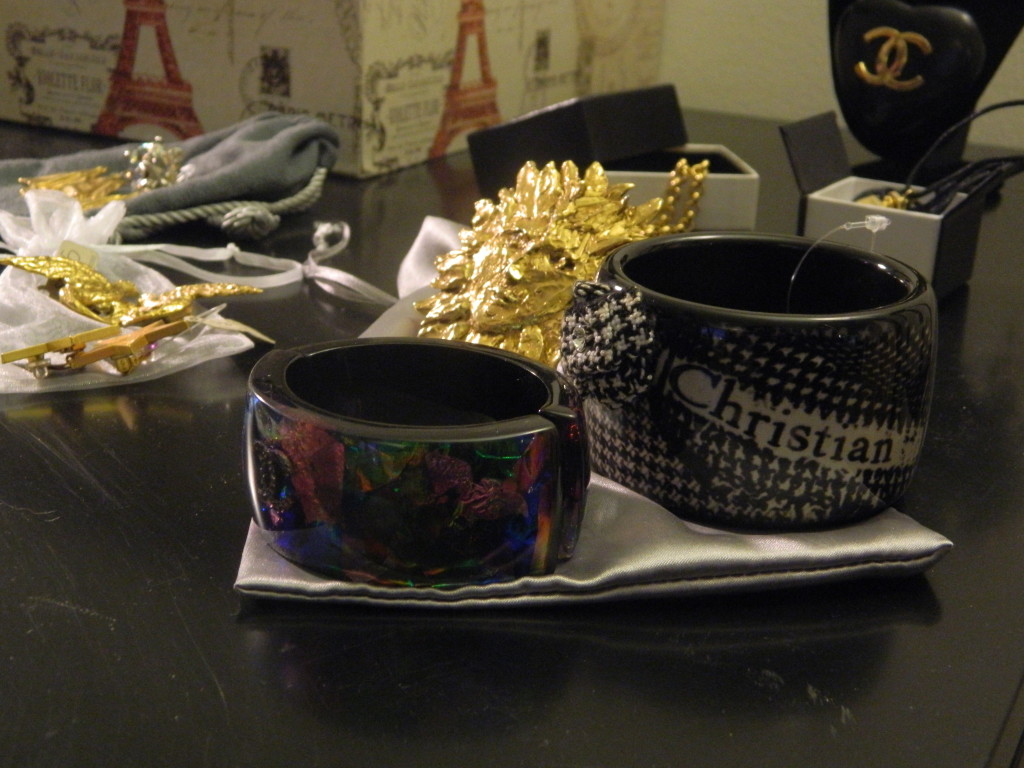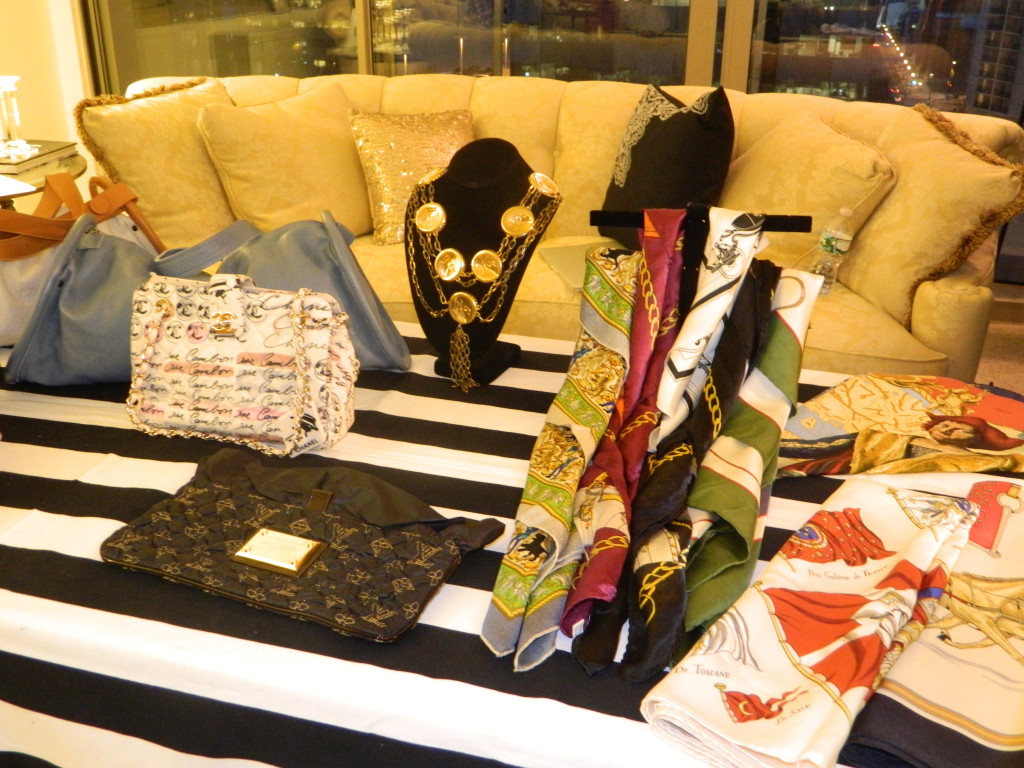 Amy Devan is a sweet, talented, and skilled fashion designer, graduate of Parsons- The New School for Design and the founder of Naveda Couture and Design. Her luxury womenswear brand is whimsical and bohemian with high attention to texture. The fabrics were flowing and intricate with a women's shape in mind, to accentuate and flatter the body. I was thoroughly impressed with her technique and taste. A hand crafted, beaded collar or cropped vest can be added to spice up a casual top. Amy has integrated these special details, knowing that they complete the look without taking away from the apparel's  design. Naveda Couture also offers bespoke couture and bridal wear. Her Spring/Summer 2015 collection is filled with pale colors, delicate and lightweight fabrics, and mix and match pieces. My favorites from her new collection, although it is a bit of a challenge to narrow it down, include a ballerina pink tea length skirt that Amy, refers to as the "Sex and the City" skirt. As soon as I eyeballed that skirt, I could picture myself wearing it, which is the true testament. I also loved her pale mint green sleeveless dress with beaded shoulder detail. You must check out her site and view the new look book, especially with Spring fast approaching!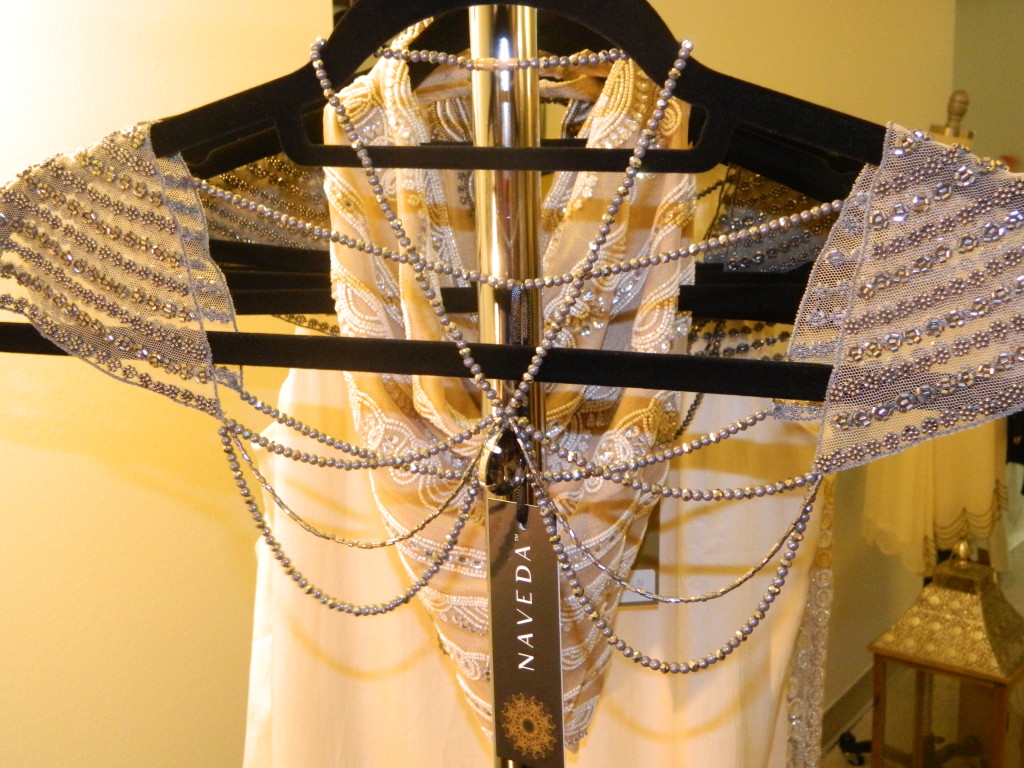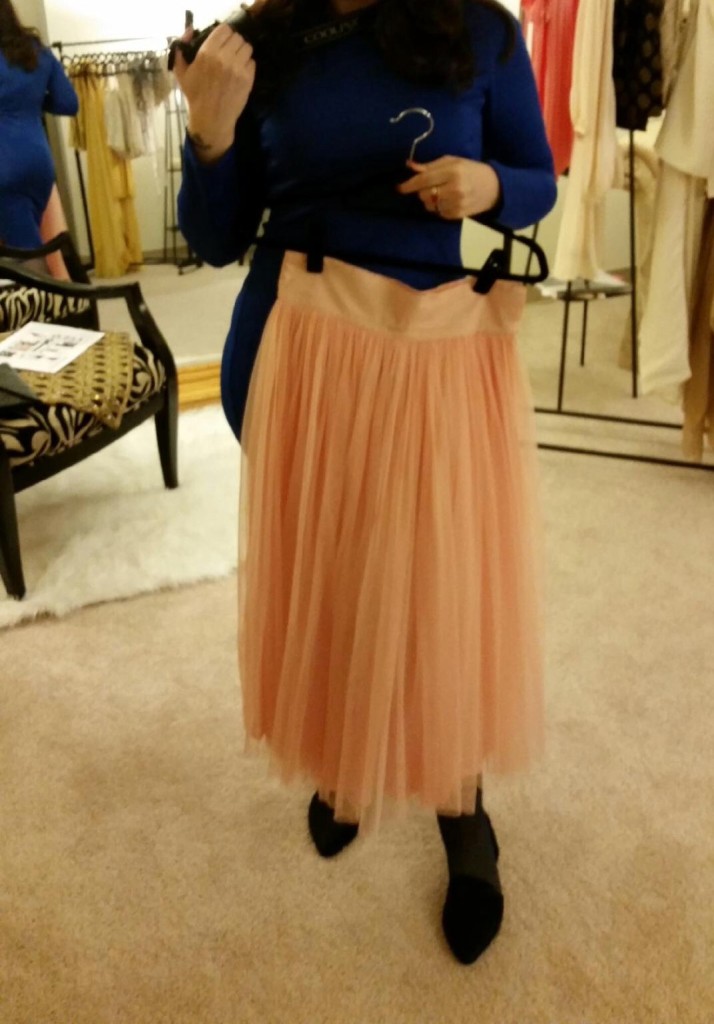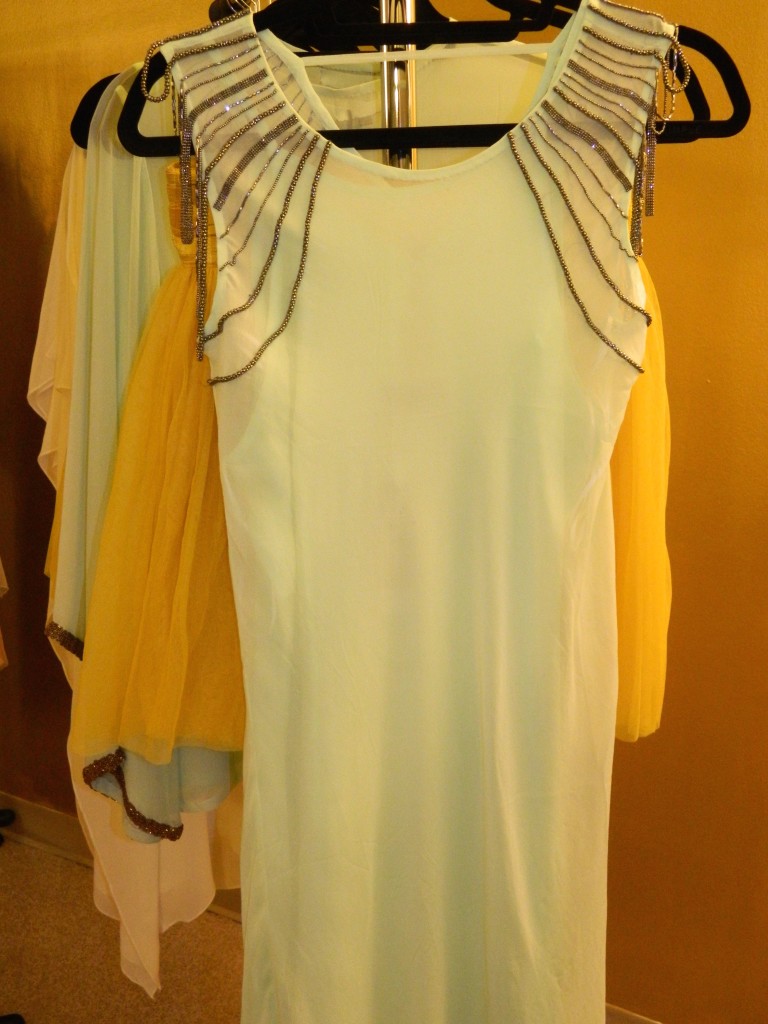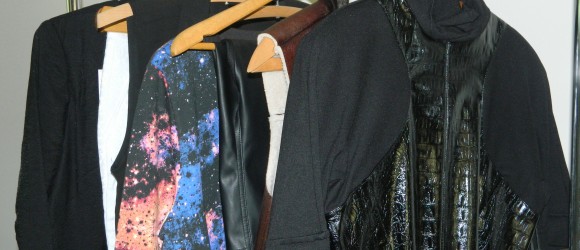 This will be brief as I really think visuals are key. Today the weather feels like mid July- hot and humid so I simply could not dress in my favorite fall attire. I think my number one pet peeve this week is witnessing women in black tights…just looking at them makes me sweat. With that said, I have a little bit of a shopping spree planned this week so stay tuned for more fall picks. In the meantime, here are some pieces to keep in mind for your future shopping trip. A sweatshirt, bedazzled or printed. Pair of black trousers or leather leggings. A faux fur or shearling item-vest or coat. A mixed media dress. A full skirt or a mini asymmetrical skirt. Ok, this is just a taste of what is to come. This is an amazing time of year for fashion. Have fun!
P.S. This week 3.1 Phillip Lim at Target and later this month Catherine Malandrino at Kohls…something to think about!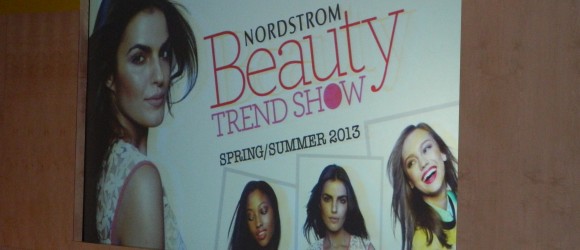 Saturday, I attended the Nordstrom Trend Show, camera and crew in tow. Before I divulge all of the exciting chain of events I will say that I am breaking this coverage into 3 distinct parts. Next to come a beautiful makeup demonstration from NARS National Makeup Artist, Arthur Boston and introducing Arcona skincare line to Nordstrom, National Sales Director, David Fainer.
Read More

»
Copyright © Dandelion by Pexeto