Previously, I featured posts on Mineral Fusion, a vegan, gluten, and sulfate free brand that can be purchased online or at Whole Foods. This cruelty free brand sells a full range of products including cosmetics, hair care, body care, nail, and skincare. Mineral Fusion is committed to delivering effective and gentle results using only the finest and natural ingredients such as aloe, rosemary, and orange oils each utilized for a specific concern and need.
I have featured the cosmetics and nail care, but want to focus on the wide range of hair care products, which would make a beautiful gift this holiday season! Mineral Fusion offers hair care products that address needs including dandruff, color treated, and damaged hair as well as products for all types of hair- fine, dry, curly. Shampoos and conditioners are not the only products available. Specialty balms like the Volumizing beauty balm provide a lift from the root using sunflower oil and biotin.
During the season, the last thing you want to worry about is gray hair.  Unfortunately, since everyone feels the same way, hair salons are packed and an appointment may be difficult to acquire. In the meantime, between touch ups, try the Mineral Fusion Gray root concealer offered in black, dark brown, medium brown, and light brown. The wand on this concealer is similar to a mascara wand, only grasping fine hairs including the difficult temples and covering grays entirely. There is no off putting odor to the product, the color glides over hairs covers completely and dries quickly.
Make sure to visit the Mineral Fusion site of purchase at your local Whole Foods. This brand would make a beautiful and thoughtful gift this season.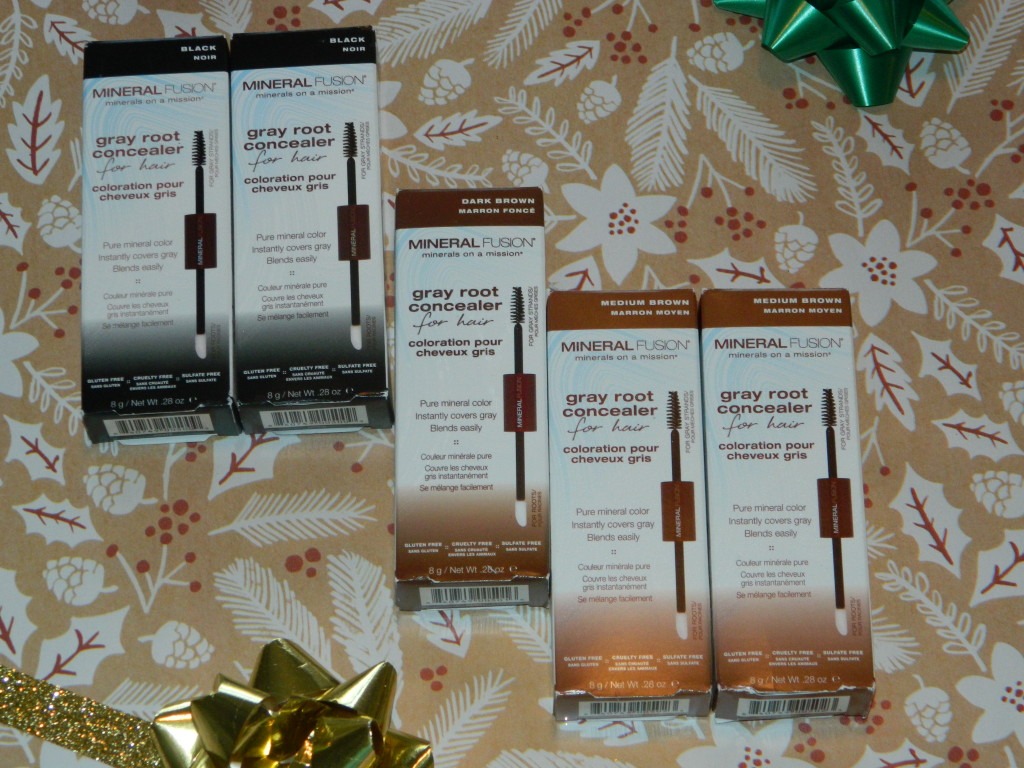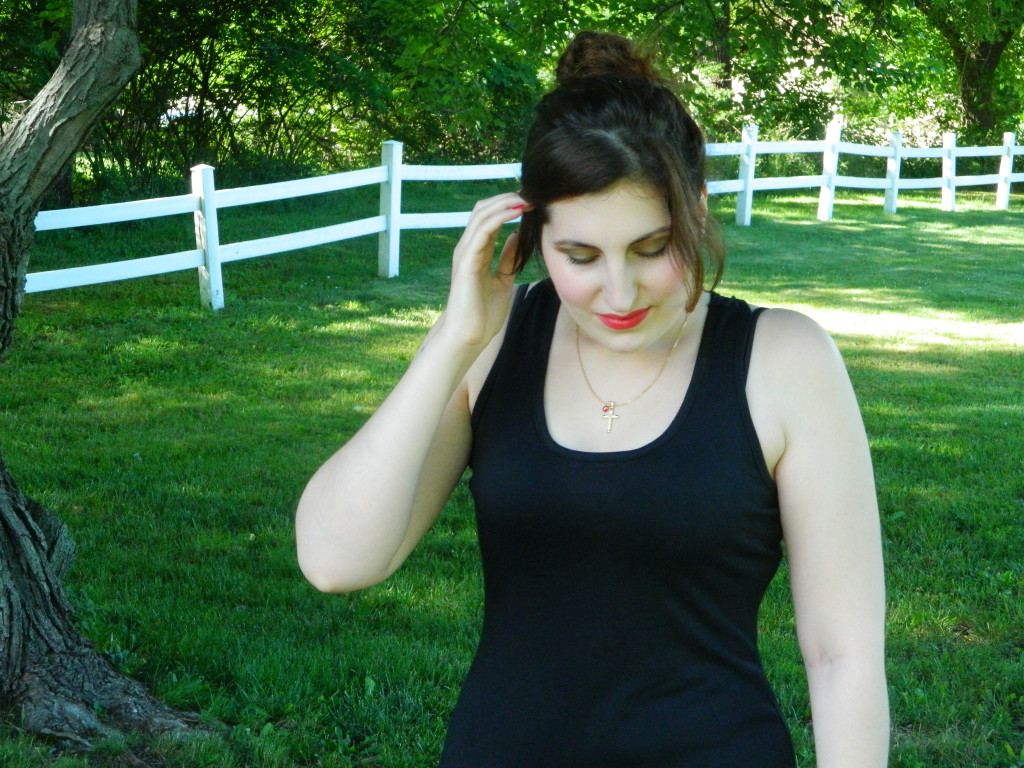 Another day, another maxi. I love a good tank dress. It is unbelievably comfortable and very lightweight, making it the perfect choice for these hot days. I wore this outfit to see Jurassic World over the weekend. I can remember waiting for the the first film, Jurassic Park to come out on VHS and running home from school to watch it. I was terrified, those raptors, that blood curdling roar of the T.rex, that poor goat! For those of us who saw the entire franchise it is a no brainer to see the latest stand alone Jurassic World. I enjoyed it tremendously- it paid homage to the originals and still offered a fresh perspective.
Anyway back to my look. I chose to wear my Candie's platforms with this black tank top dress, however this dress would be perfect with a pair of slip on sneakers as well.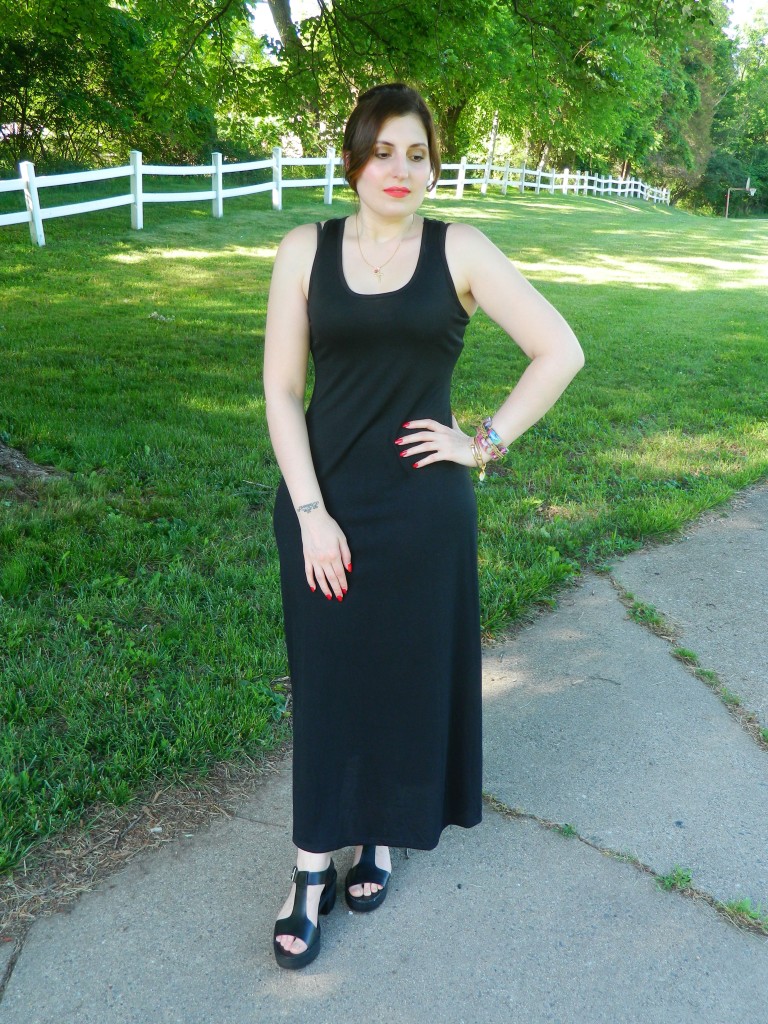 As for accessories, I am wearing multiple bracelets, a Kara Ross bangle, an Alex and Ani bangle, and a gold bangle that I received as a gift from my godmother years ago.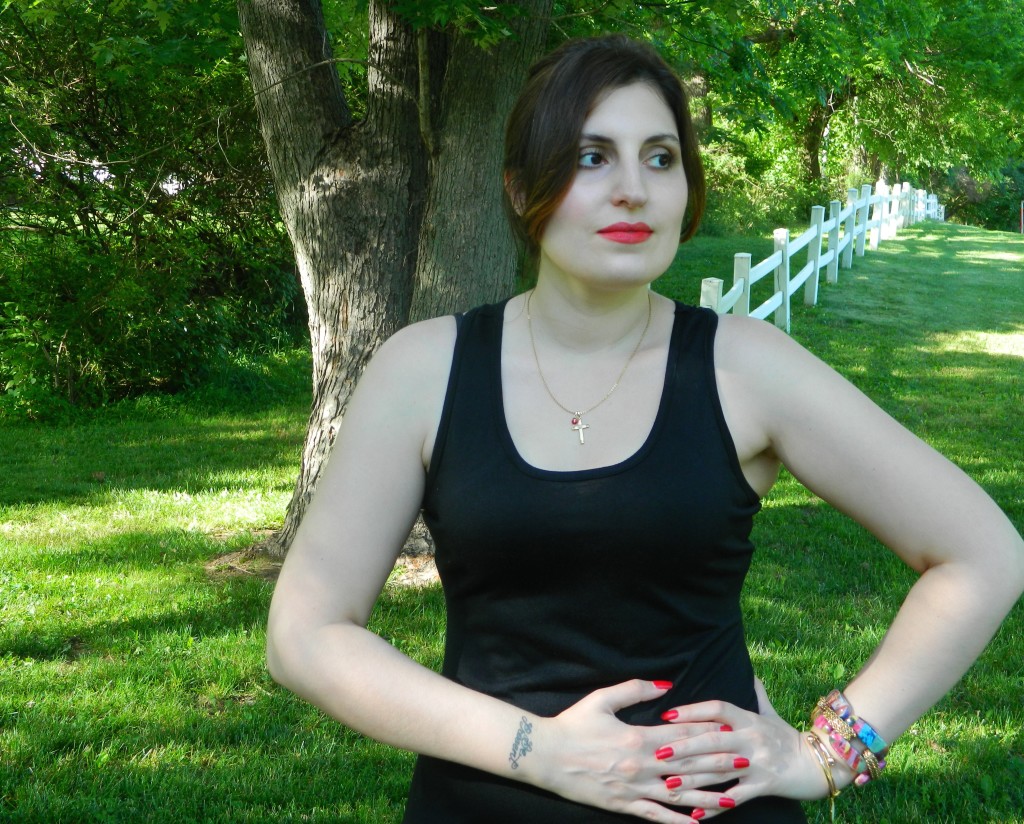 I chose red as my makeup look- a classic duo with an all black outfit. I am wearing vegan and cruelty free, Crimson Clay red polish and Future Red from NARS limited edition Guy Bourdin collection. A similar color would be the Laura Mercier Creme Smooth Lip Color in Red Amour.
Last weekend was Mother's Day and what better way to spend it than to take Mom to see a risque musical?! One of our favorite films is Kinky Boots based on a true story (and book) of a man trying to save his father's shoe factory. Kinky Boots was turned into a play featuring all new original music by the one and only Cyndi Lauper.
I will not spoil the show for you. All I can say is it is worth seeing! High energy, lovely message, amazing music, wonderful performances, and the costumes were fabulous. I was able to see this beautiful show at the Forrest Theater in Philadelphia from the Kinky Boots tour. This weekend was sadly the last in Philly, but tickets are still available for Broadway.
I wore an all black jumpsuit that I bought for a steal at the Ann Taylor Philadelphia Premium Outlets with a pair of Vera Wang platforms from Kohl's, similar here.
For my makeup, I wanted to create a berry kissed look. I am wearing the lightest shade in the Mineral Fusion eyeshadow trio from the Density palette. This gorgeous peachy bone shade is long lasting and crease free, with age defying ingredients like pomegranate and white tea. For my cheeks, I wanted a flushed stained look. I chose the Mineral Fusion 3 in 1 color stick in Berry Glow. I applied a small amount with my fingertips and kept on building the color. The consistency is smooth and creamy, incredibly lightweight, and easy to blend. As with all of the cosmetics from this line, it is talc, paraben, gluten, and cruelty free!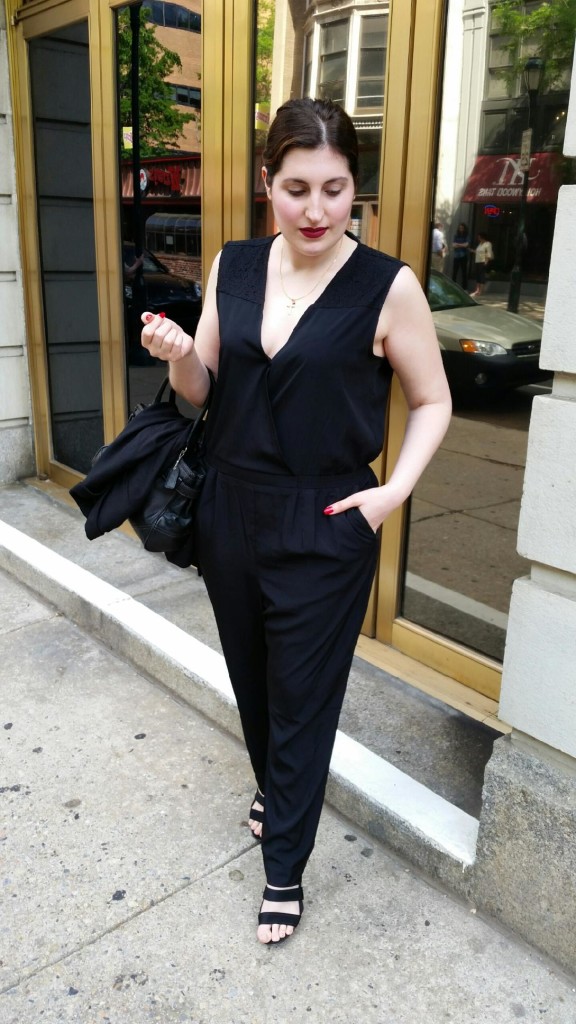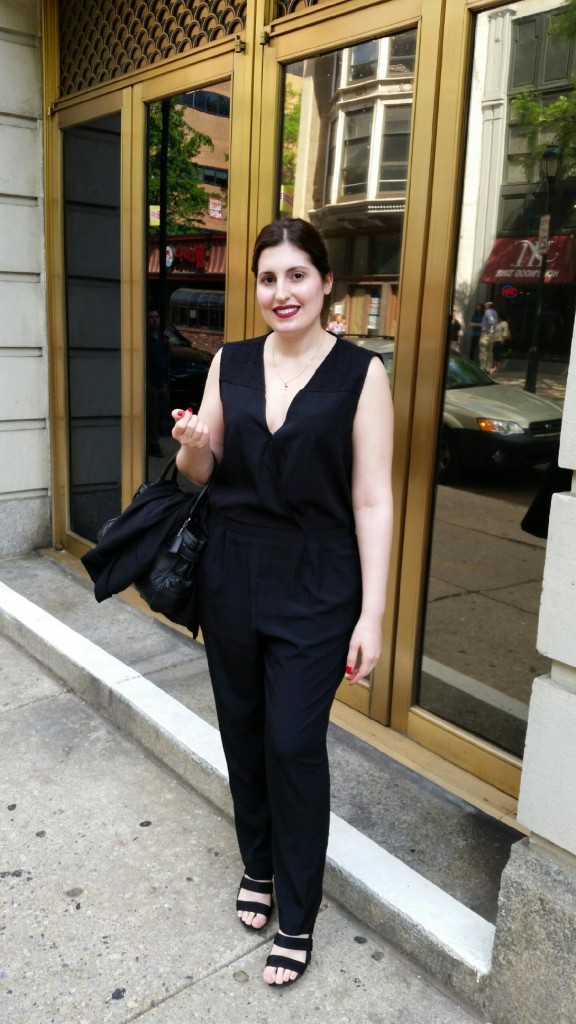 Did you watch Lady Gaga last night at the 87th Oscars???? If you did not, she walked the red carpet wearing a custom Azzedine Alaia gown, which took a grand total of 1600 hours of embroidery and 25 people! This was the first time a dress by the legendary designer was worn at the Oscars and what a showstopper. Gaga took the stage, looking like the epitome of elegance, with a Sound of Music medley that brought the audience to their feet and Julie Andrews to the stage. What a marvelous performance! Watch here.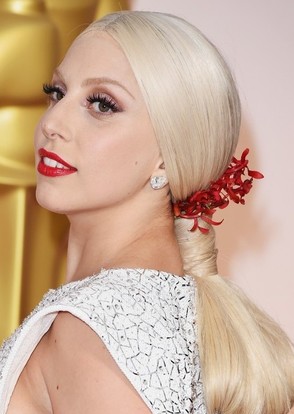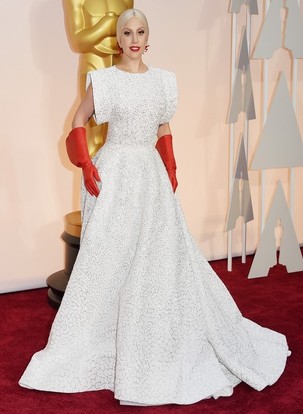 As for her makeup for the red carpet. It was created by NARS makeup artist, Sarah Tanno. Here are the products that Sarah used for Gaga's striking look.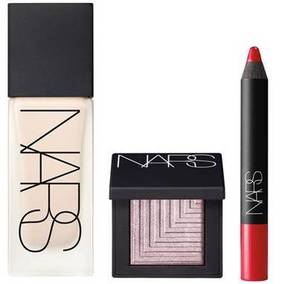 All Day Luminous Weightless Foundation
Callisto Dual-Intensity Eyeshadow
Dragon Girl Velvet Matte Lip Pencil
Here is her look during her performance.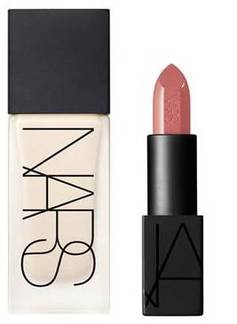 All Day Luminous Weightless Foundation
And Finally, her look for the Vanity Fair Oscars Party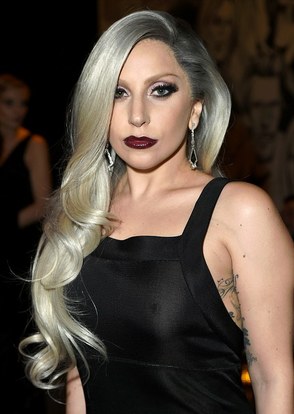 Subra Dual-Intensity Eyeshadow
I had to share this post quickly during the holiday season. I know I am slow to the uptake on this one, especially since I shop at Ulta regularly. For the first time in years I retried a couple of lipsticks from NYX cosmetics. I purchased two of the Soft Matte Lip Creams in San Paulo, a gorgeous rose shade and Copenhagen, a brilliant berry. The texture of the lipsticks are creamy and apply evenly. I was impressed by the long lasting color, which lasted for hours even after eating and drinking. The velvety lipstick smells just like sweet vanilla buttercream and has a beautiful matte finish. The price is right on these beauties and the brand has numerous colors from which to choose, making them the perfect gift idea. Whether you are celebrating eight nights or waiting for Santa, these are a wonderful gift for the glamour girl in your life.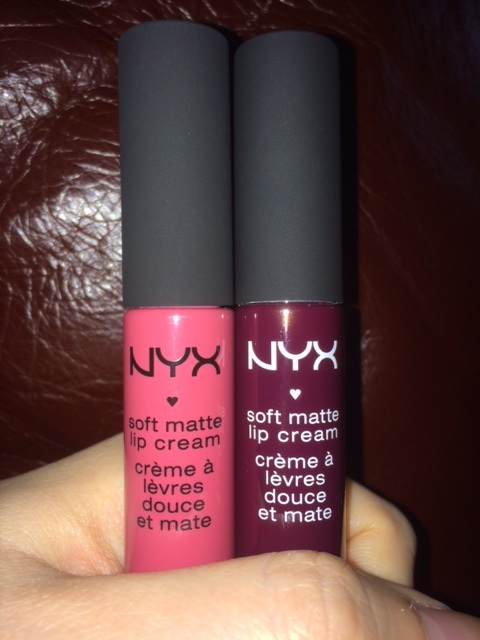 NARS Cosmetics is releasing a stunning and vibrant new collection for Spring! Mark your calendars because January 15th this collection will be available in NARS boutiques and nars.com. This complete collection includes everything from nail polish to lip gloss.  I am especially excited to try the turquoise shimmer eyeshadow!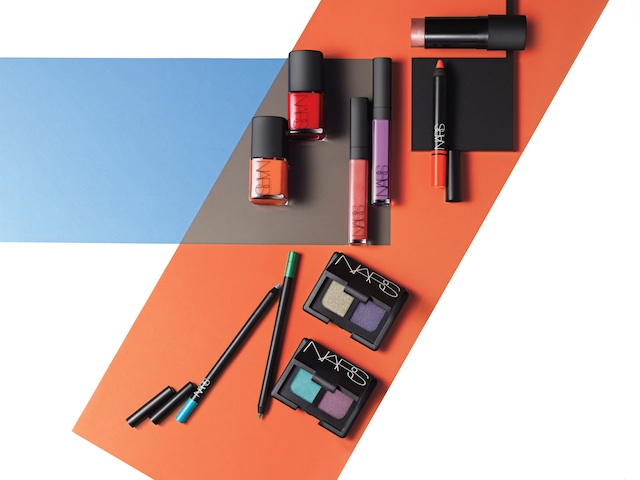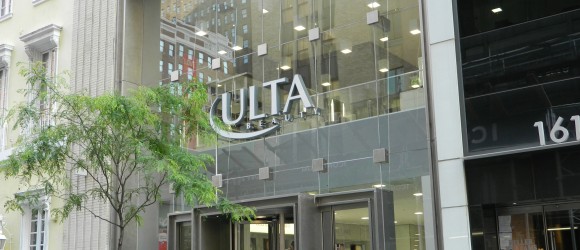 My Friday kicked off to a terrific start, which is a rare occurrence as most of us are weekend junkies. As I drove into the city early I passed some anxious faces walking to work carrying large coffee cups, counting down the minutes for the last day of the week.
I on the other hand walked into the new 3 story Ulta located in the heart of the shopping district on Walnut Street in Philadelphia. The store itself welcomed as if to say, " Stay, walk around, and shop until your heart is content!" Well, that is just what I heard as I meandered through the spacious, meticulous, and bright beauty haven. Products filled the walls in such an orderly and appealing way that is was impossible to stay focused and concentrate on the task at hand.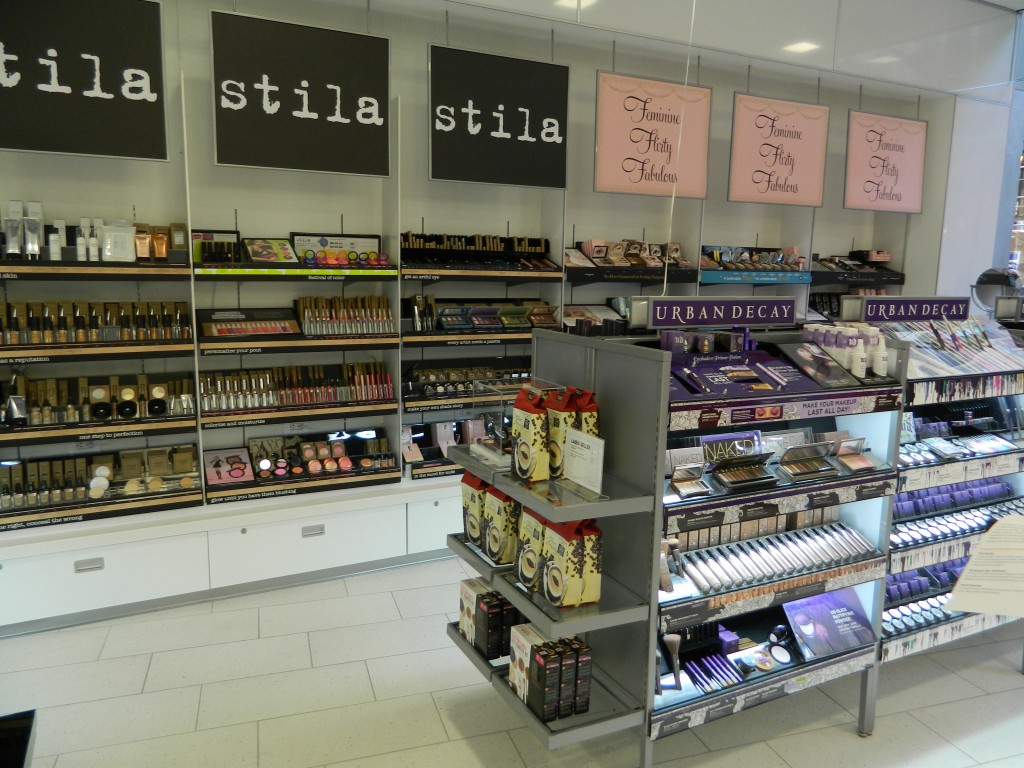 However, I was able to collect myself and click away on all the wonderful products that this store had to offer. The first floor is home to some of the favorites like Stila and Philosophy as well as new to Ulta brands like Calvin Klein cosmetic line. Don't forget about the Men's Shoppe available on this floor. Take the journey all the way up the glistening staircase or if you wear sky-high heels like myself, take the elevator to the second floor to the salon. Unlike other Ulta stores, you can rest your tired feet and pamper your hands with a Manicure/Pedicure in a pristine, but lively salon. The lower level floor contains sun care, bath, and body products galore.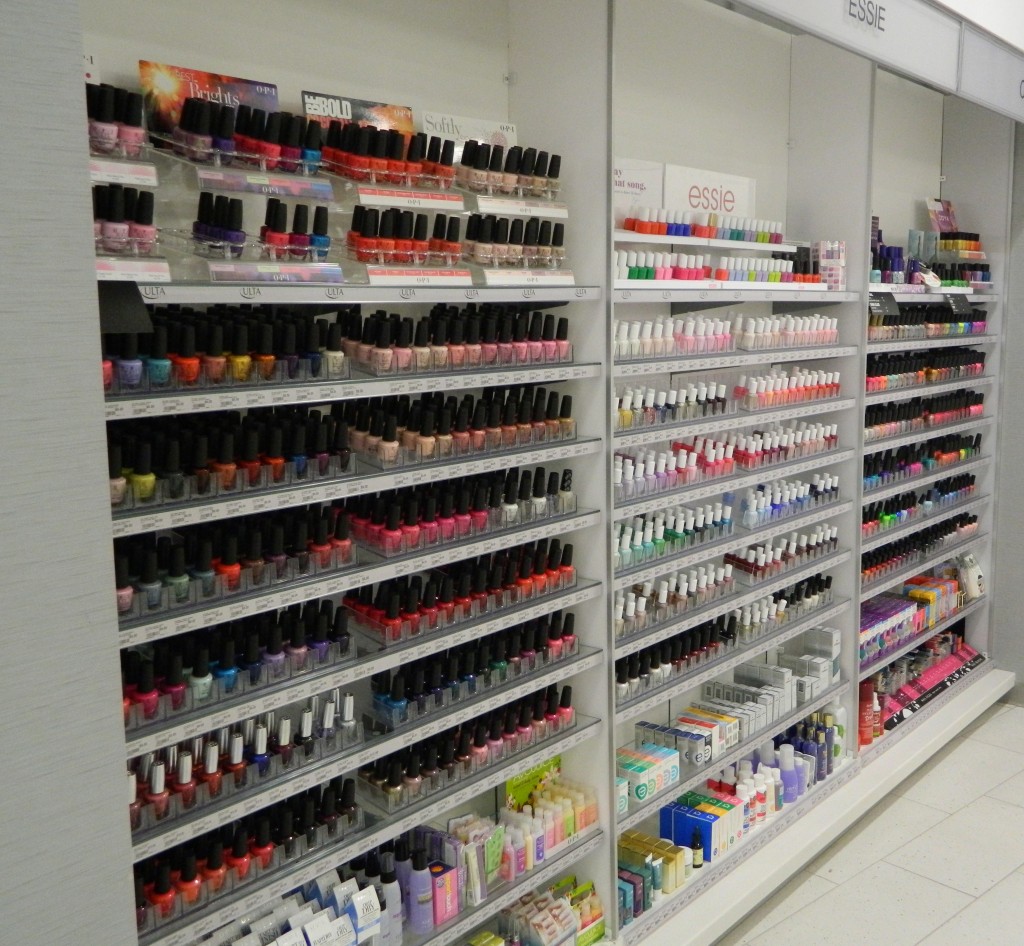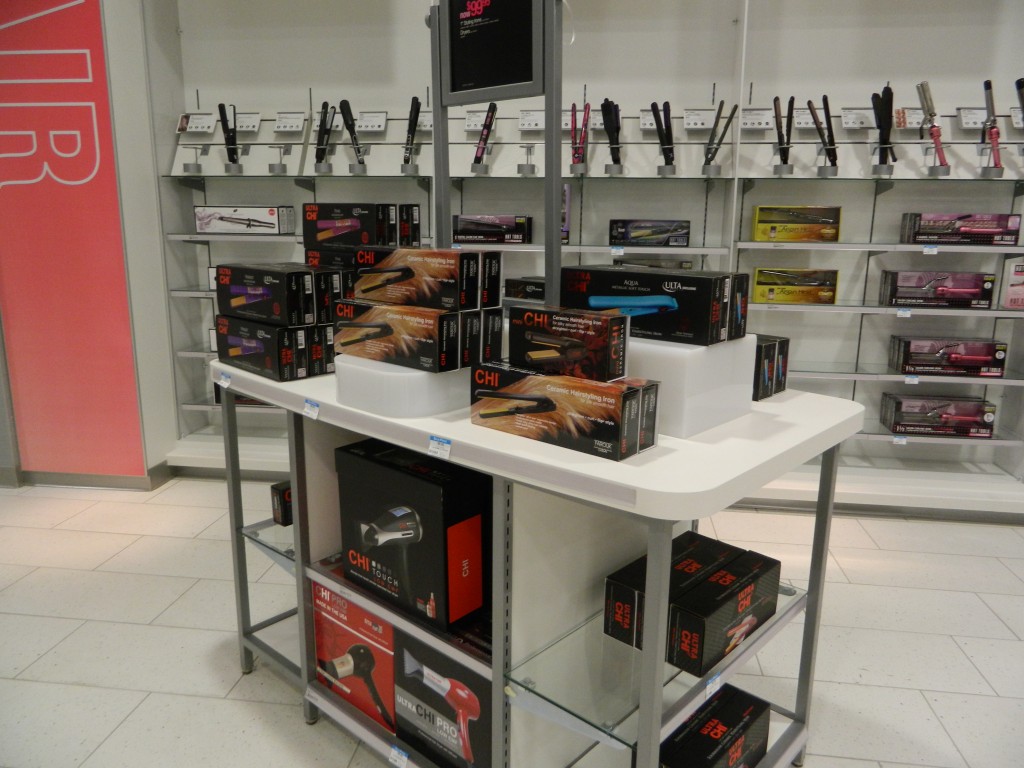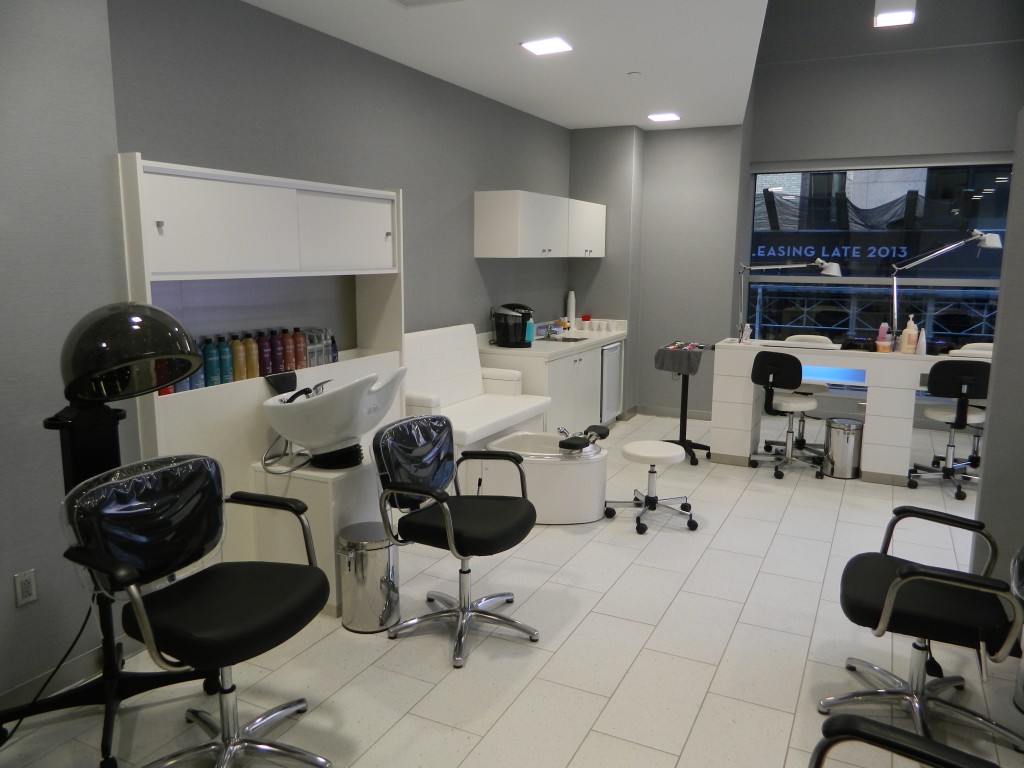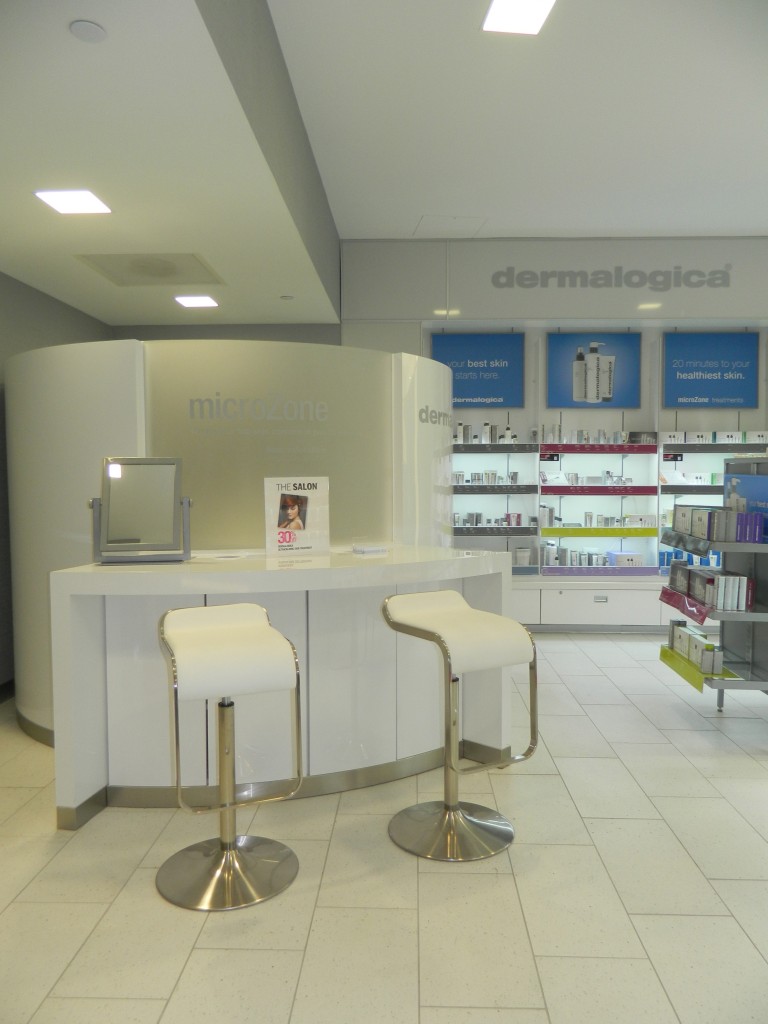 Molly Sims, the new face of Ulta, cut the ribbon and did a bit of shopping of her own. She was just as beautiful in person as she mingled graciously with press and customers. Author and Glamour Magazine Editor, Andrea Pomerantz-Lustig, signed her new book "How to Look Expensive" and chatted about her inspiration for writing it. She was lovely and knowledgeable, recognizing that all women should be able to look their best even if they are unwilling to spend without limits. I was excited to hear her philosophy and am of the same mindset. Her invaluable beauty advice is contained in this delightful read! I could barely get home from the event before I cracked it open and immediately found the chapter Princess-Perfect Skin on a Pauper's Budget. It was clever and informative! Devyn Abdullah, the winner of Oxygen's "The Face" was in attendance as well. She exuded grace and sophistication. Devyn was stunning and sweet to all customers that approached.
When the store opened its glass doors, a line of customers were welcomed with cheers and claps from the enthusiastic staff, prepared to assist them with all their beauty needs.
I was thrilled to cover the Ulta grand opening for my loyal and new followers on sugarpeel. I encourage all of you to visit the store and start shopping for some amazing products.  Also, make sure to purchase Andrea's book for a summer must read and your new beauty bible!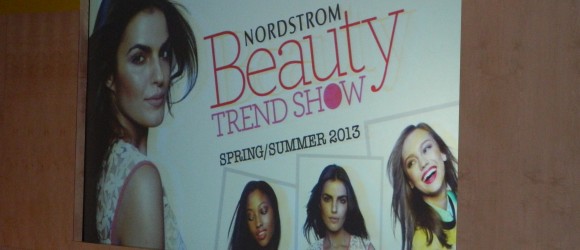 Saturday, I attended the Nordstrom Trend Show, camera and crew in tow. Before I divulge all of the exciting chain of events I will say that I am breaking this coverage into 3 distinct parts. Next to come a beautiful makeup demonstration from NARS National Makeup Artist, Arthur Boston and introducing Arcona skincare line to Nordstrom, National Sales Director, David Fainer.
Read More

»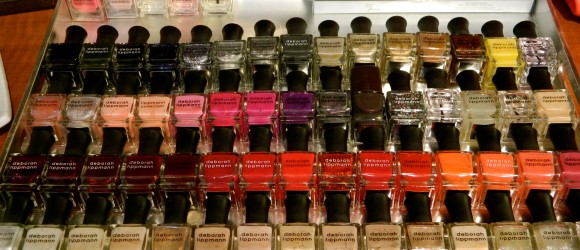 I spent an afternoon visiting with the lovely ladies of Houppette and chatted away about this beautiful boutique. I asked the Manager, Elizabeth, "How do your customers react to the store?" Lizzy responded enthusiastically, "One woman described our store as a beauty haven!" I could not have said it better myself!
Read More

»
Copyright © Dandelion by Pexeto