Those who know me know that I am not the biggest fan of the 70's. For instance, check out Pantone's 40 years of color. Let me draw your attention to the 70's-  avocado, browns, mauves, mostly muted and muddied colors. When creating a classic fashion look I tend to find inspiration from the 50's. However, on a recent shopping trip I actually found a 70's inspired look that I absolutely love. It's flattering on all shapes, warm and cozy for the autumn season, and very chic.
I am a fan of a classic crisp white shirt with jeans. This look is slightly modified with a nod to the 70's era. I paired the white button down with high waisted and flare jeans. For accessories, I didn't want to overdo the look and make it appear too much like a costume. I chose a gorgeous blush pink wrap. Flare jeans tend to run on the long side so if you are shorter and do not like the look of your pants dragging, then I suggest wearing boots with a heel or a platform. I am wearing a pair of Tory Burch booties that I purchased years ago. Otherwise, my entire look was found at H&M.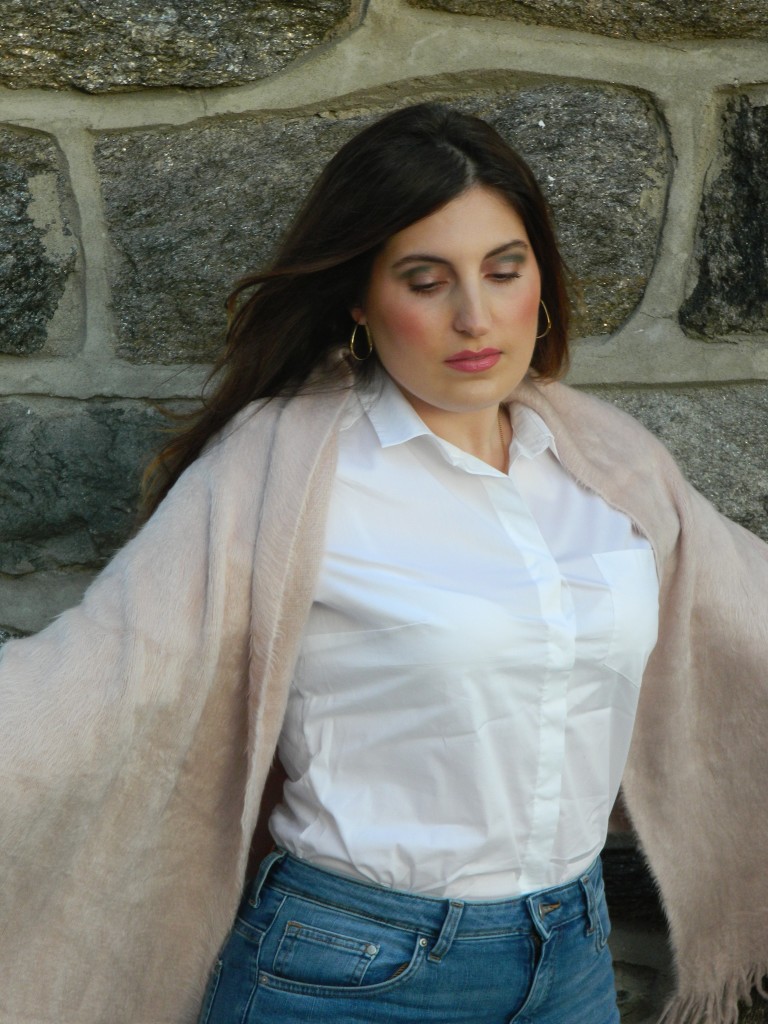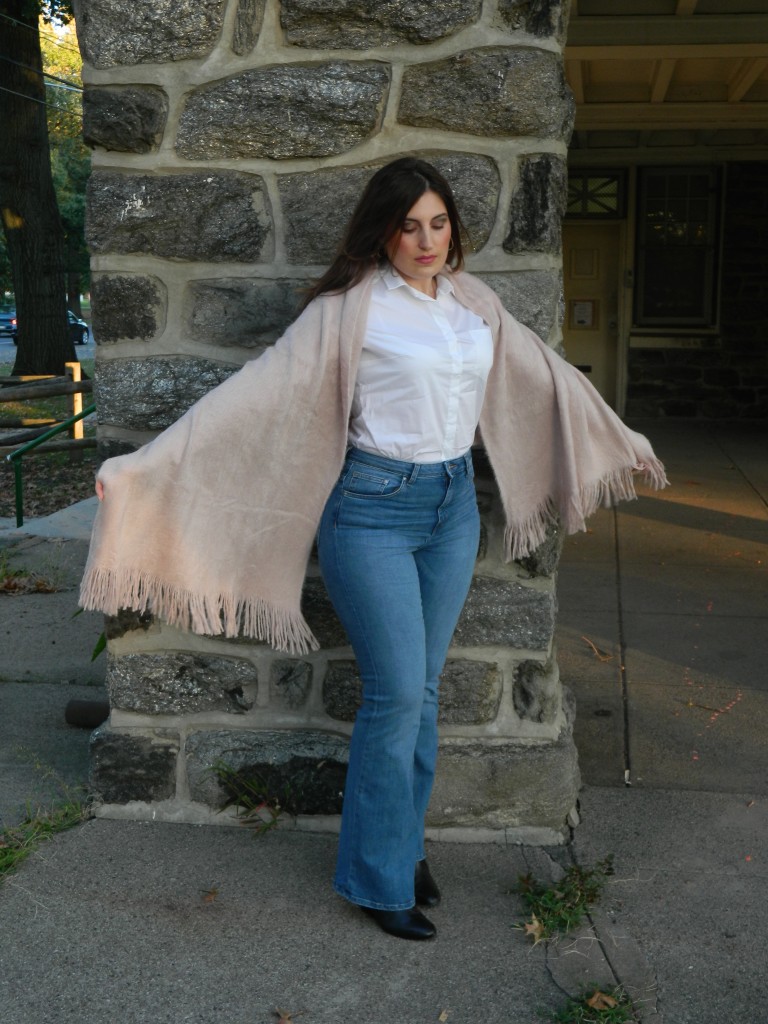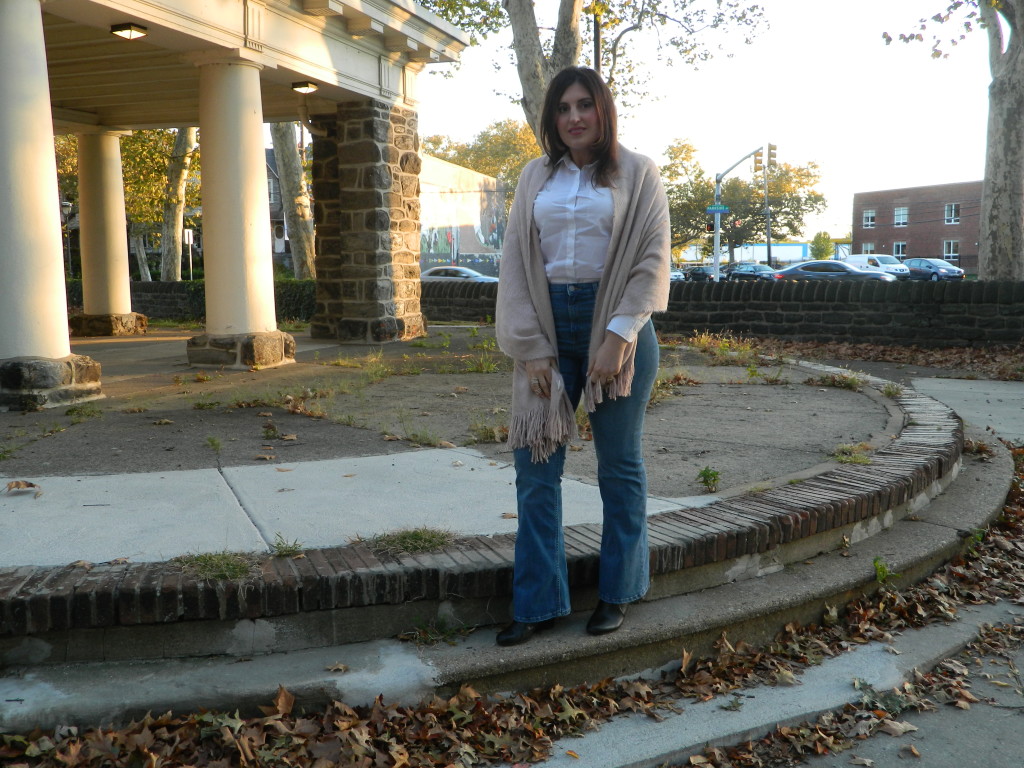 As for makeup, I embraced to trends of the 70's, wearing soft metallic colors- no contouring, no lip liner. I began with Laini Cosmetics BB cream and am wearing both blush and eyeshadow from the Independent palette from Laini Cosmetics with Laura Mercier creme eye liner in envy only applied in the eye socket. To finish the look, I chose No.1 lipstick Sophia Loren shade from Dolce & Gabbana. Tip: apply your blush to the apples of your cheek and upward towards your temple when aiming for a more 70's softer look.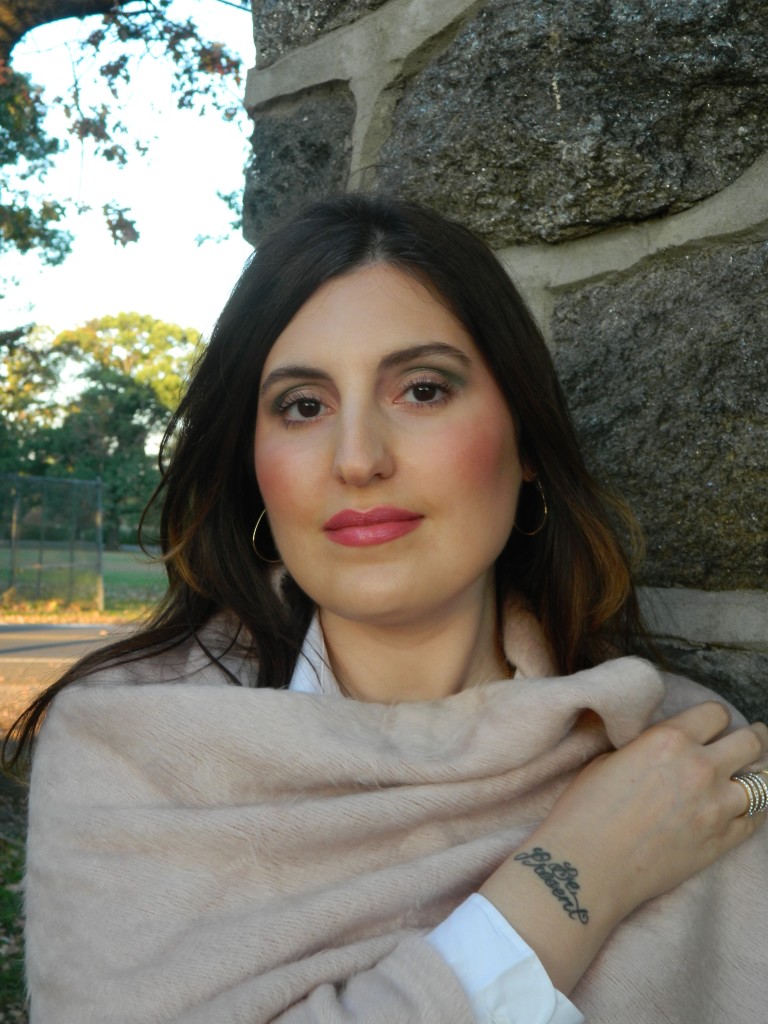 Let me know what you think about this look. Have you embraced a style that you never thought you would like? Let me know.