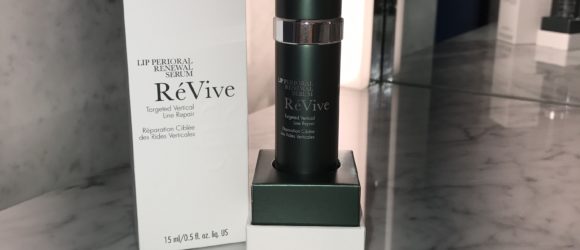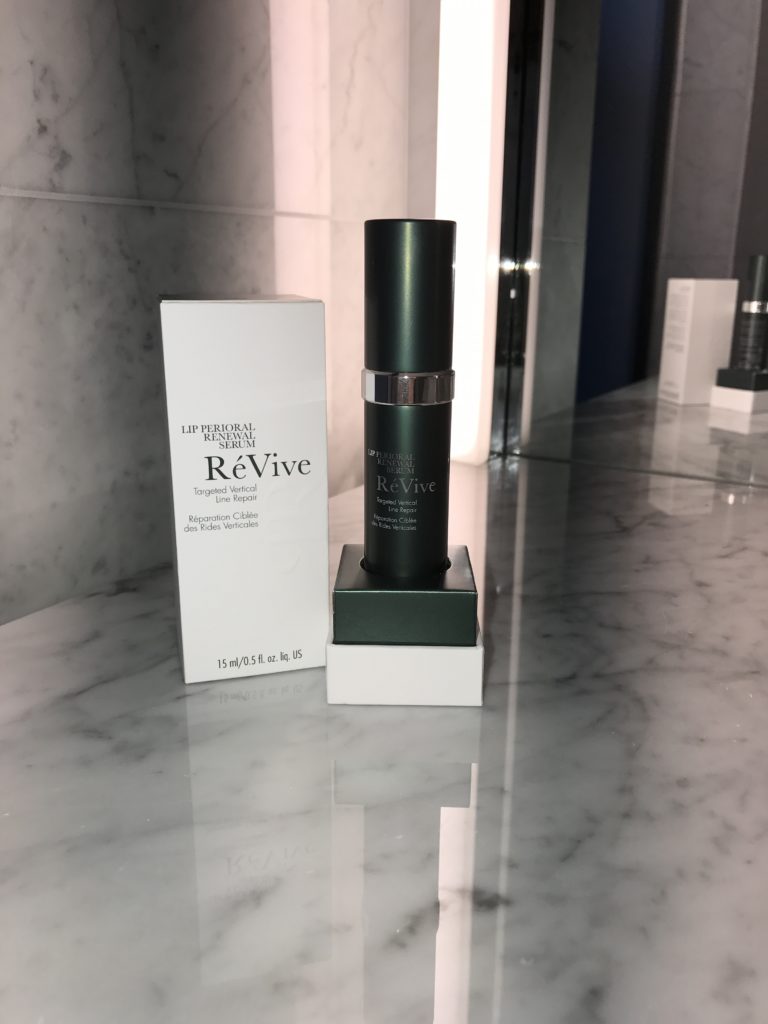 Behold, the elusive Lip and Periorial Renewal Cream Lip Balm. Not really elusive as I purchased this luxury product at Bluemercury, but for me, a product that I have been tracking down since high school. I received a sample of this product from Saks while shopping with my Mom. We both absolutely loved the cream and used the sample very quickly, throwing the packet away once finished. Time went by and all I could remember was the color of the packaging and the smell of the product. Did I mention, I have an excellent snoot? All these years later, I found the product, which came as no surprise that it's RÉVIVE.
I do not have a before and after photo as I am using this fabulous lip cream as a preventative treatment. However, I can speak to the texture and immediate results. The smooth and luxurious formula glides over skin and instantly absorbs into the upper lip area and on cracked, dry lips. The hydrating properties, moisturize as they treat fine lines. Your lips are supple and ready to apply any other lip product on top. The Renewal Cream is sold for $115, making it an investment product, one that you will not regret!
The number one European luxury skincare brand, Clarins, just opened its very first U.S. store! Clarins can be purchased in many high-end retailers, but now customers can shop at the brand new store and spa in the King of Prussia Mall.
I have been using Clarins products for years. The company is grounded in environmentally responsible sourcing, skincare for every concern, and utilizing nature's finest ingredients to create the most effective products. Plus as a company they are kind, generous, knowledgeable, and take pride in developing results driven products.
Makeup, body care, skincare for all ages can now be found under one roof, with the added bonus of a customized experience.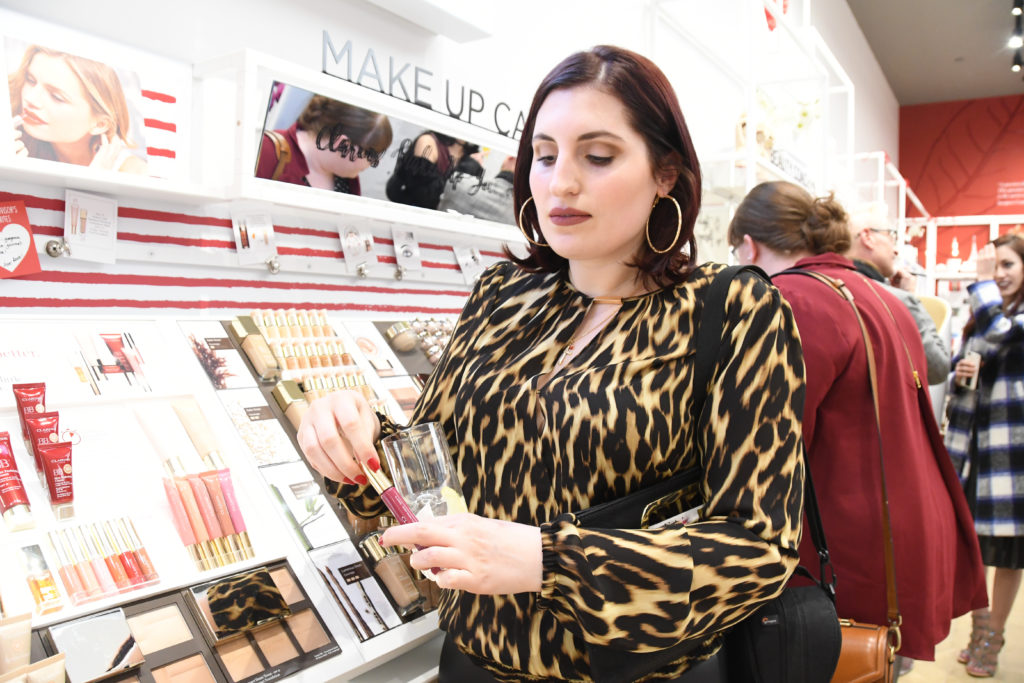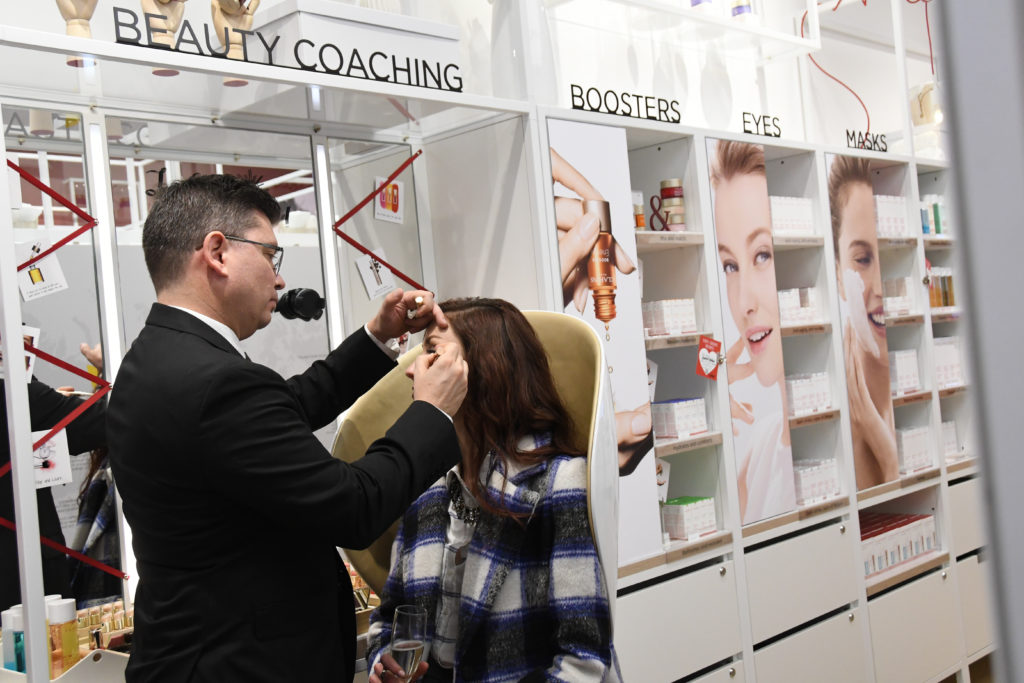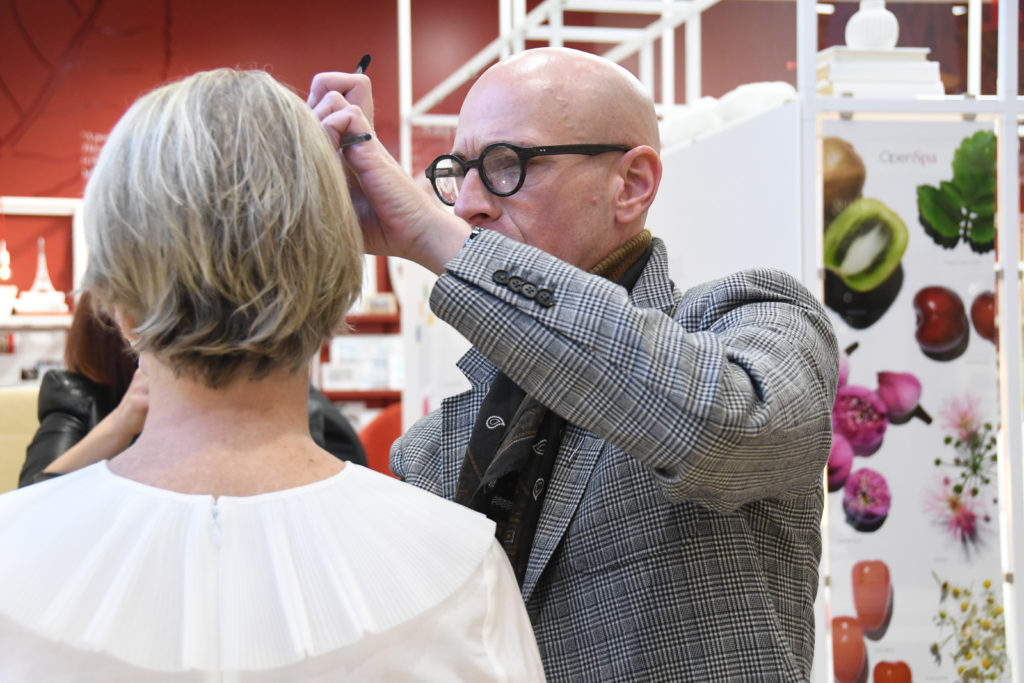 On the night of the grand opening, I was so excited to see how Clarins would translate their brand into an entire boutique. Hoping that the philosophy and culture would shine and capture the essence of Clarins. They were able to achieve just that and much more.
The store itself is absolutely beautiful. Open and bright with an inviting floor plan. As you walk in the door to the right is a counter of mini skincare routines- a snap shot of the routines and treatments for those feeling overwhelmed or confused. On the other side is a counter featuring computer tablets for each customer to easily play with color on a Clarins app, allowing you to see which makeup is complementary to your skin tone.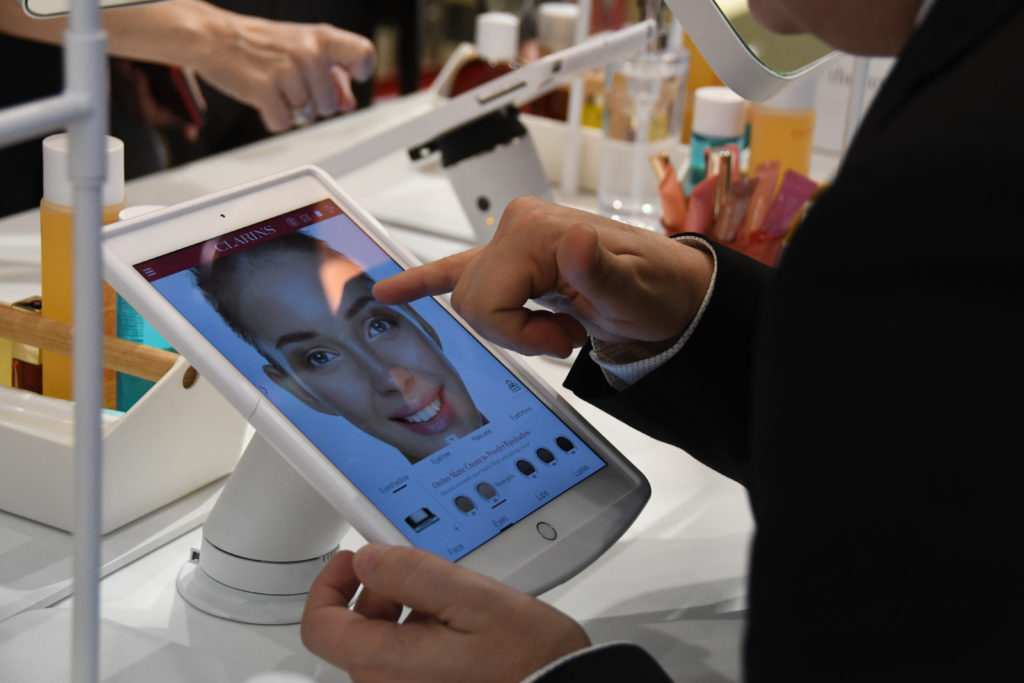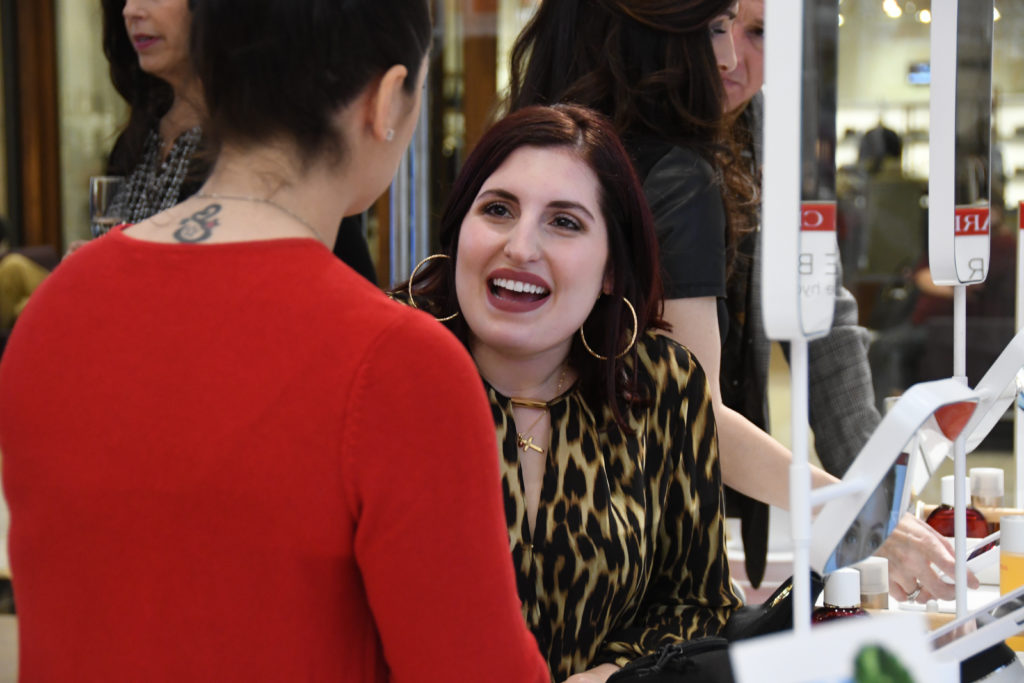 Did I mention that there is a mini spa in the store? Yes, a mini spa, where you can schedule one of seven spa treatments, 30 minutes for $30. The perfect on the go refresher! Men and women can experience the power and benefits of the Clarins products instantly with any one of these fabulous treatments, focusing on dry or tired skin, eyes, or a gentle massage to soothe away tension and stress.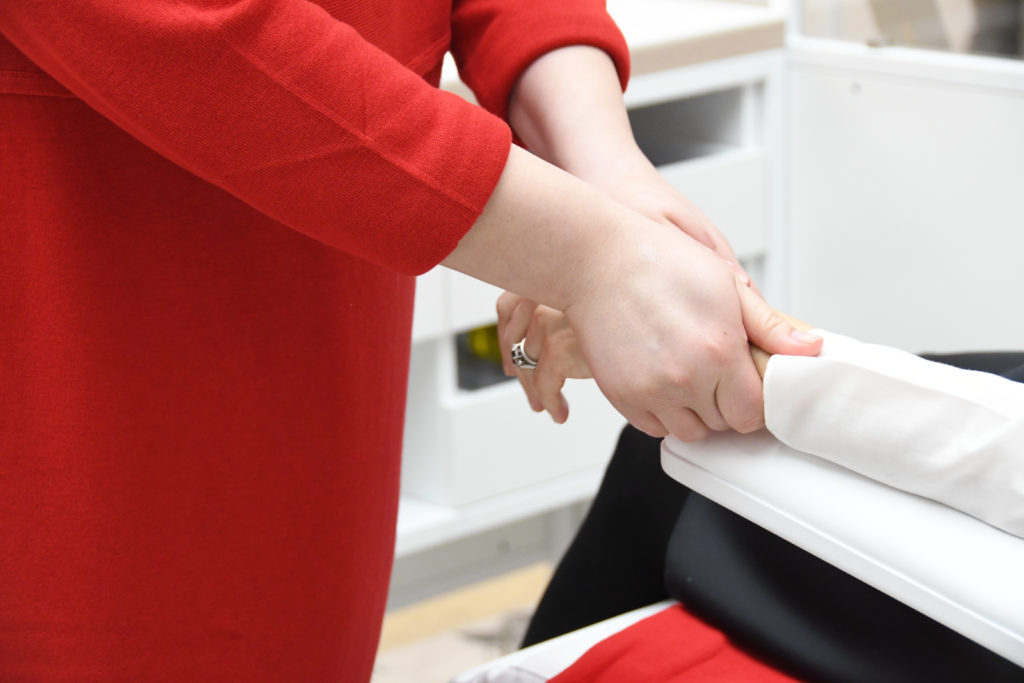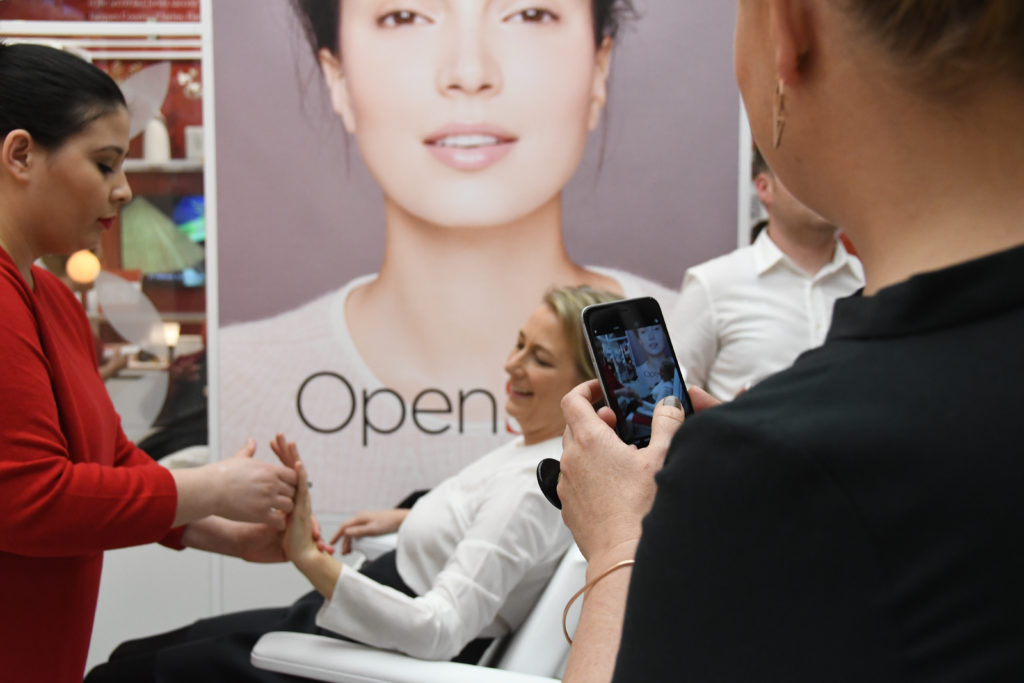 Every one of the Clarins expert associates are highly trained and incredibly helpful. They are dedicated to finding the right product for you, ensuring that every visit is a positive and fun experience!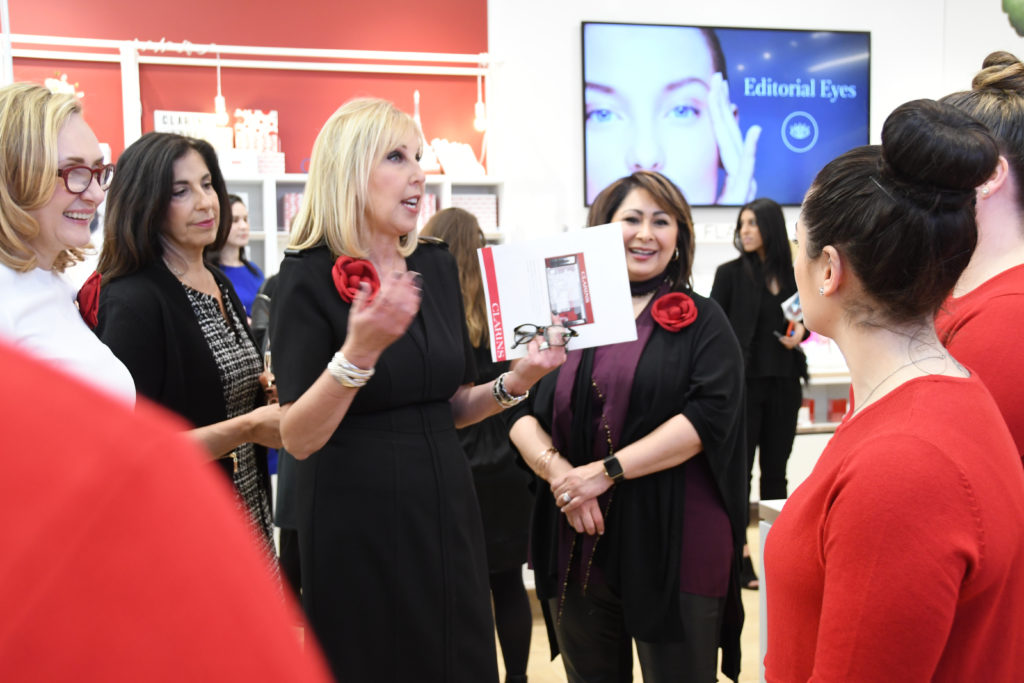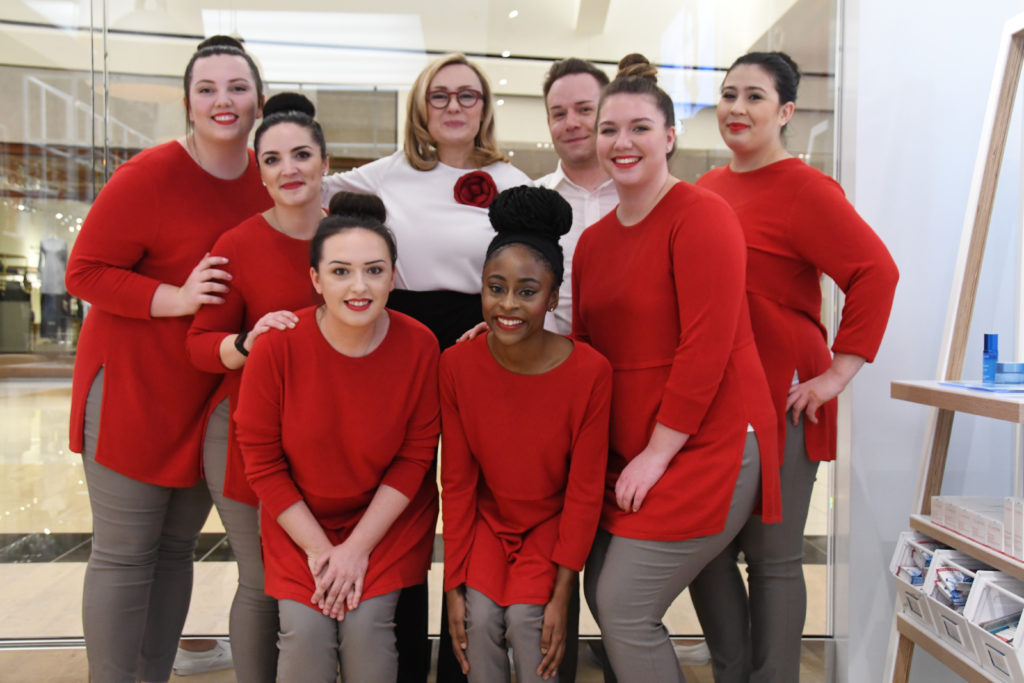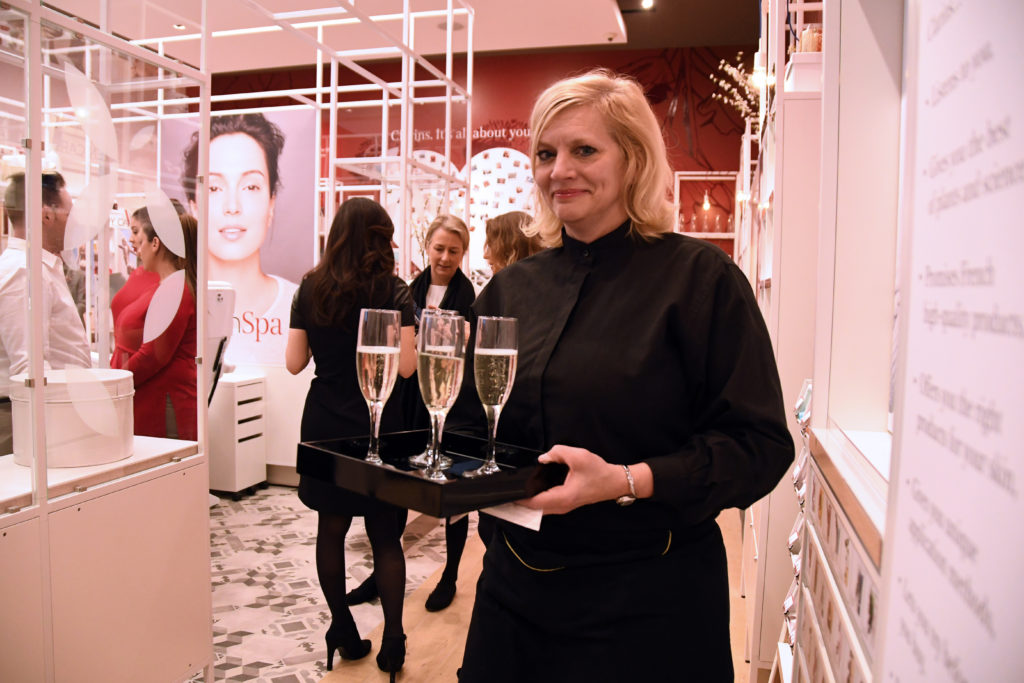 Whether you are looking to find your very first skincare routine or interested in trying something new and effective, plan a visit to the Clarins store. Allow the associates to be your guide, you will not regret it!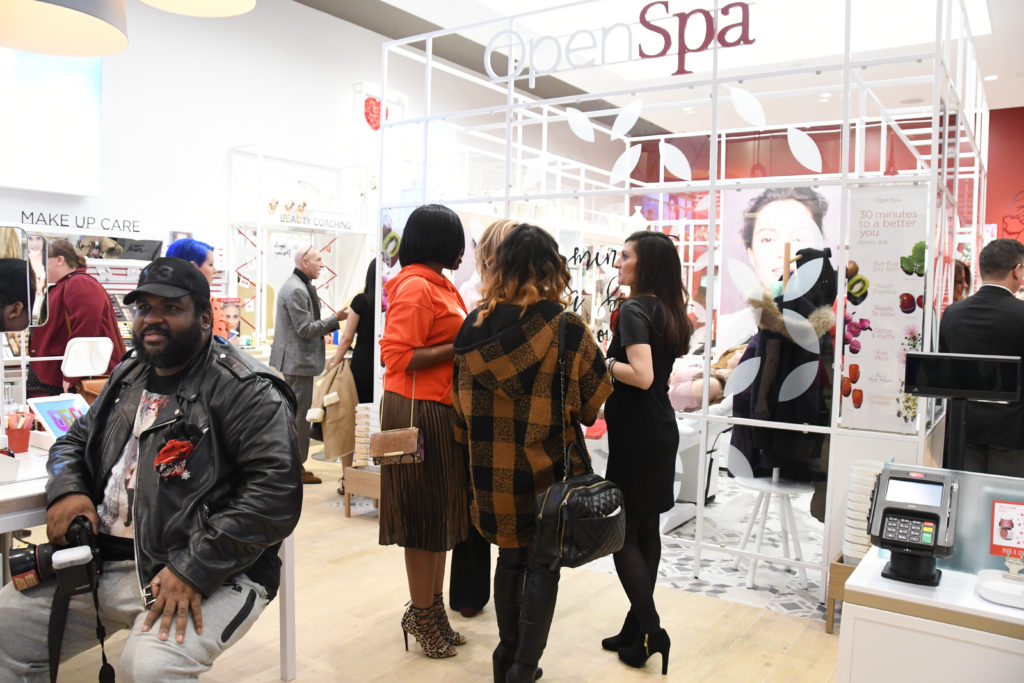 Trying new skincare products is always a bittersweet experience for me. On one hand, it is exciting to try the latest in skincare technology or the newest product. On the other hand if you are someone like me with a large amount of allergies and sensitivities, it can be nerve-racking to risk a reaction on your face.
I always recommend a patch test when trying a new product before you apply all over your face or skin. If no reaction is visible, then slowly add more. Recently, I tried the Vitamin C Serum from Maple Holistics.  An organic company that I reviewed a couple years ago and loved. The products are packed with natural and healthy ingredients that you can feel safe using on your skin.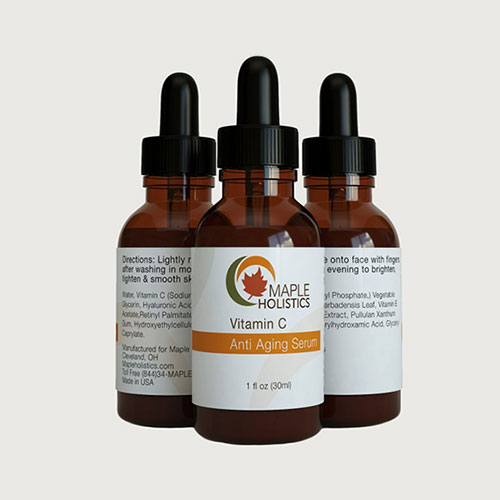 It has been roughly two months of using the serum. I always apply a few drops to my palms and pat into my damp, clean face. I make sure that my face has some moisture to avoid any unnecessary pulling on my skin, which can create wrinkles over time. Immediately, the serum dries and leaves my skin feeling a bit tight, almost as if I can instantly feel my skin smoothing. I have also noticed a complete brightening of my skin tone, which would be perfect for those with uneven skin or sun/age spots. It is important to add your favorite moisturizer on top of the serum to hydrate skin. Here are some storing tips for your beauty products, which will increase the length of effectiveness.
Keep in mind that Vitamin C should be clear and any yellowing or brown change in color reflects oxidization, rendering the Vitamin C ineffective.  
Copyright © Dandelion by Pexeto