Last month I visited Autograph Brasserie in Wayne Pennsylvania for the first time and enjoyed a fabulous dining experience. As previously mentioned in my review article, today I am featuring the scrumptious menu that Chef Ralph prepared. Keep in mind that if you suffer from multiple dietary restrictions, Autograph is a dining option for you. The entire staff and of course Chef Ralph are willing and happy to create a dish that you can enjoy without the stress and worry of contamination.
I began the night with fingerling potatoes in a balsamic glaze that Chef Ralph served while I was reviewing the menu. The potatoes were cooked perfectly, crispy on the outside, tender on the inside while the glaze was packed with flavor.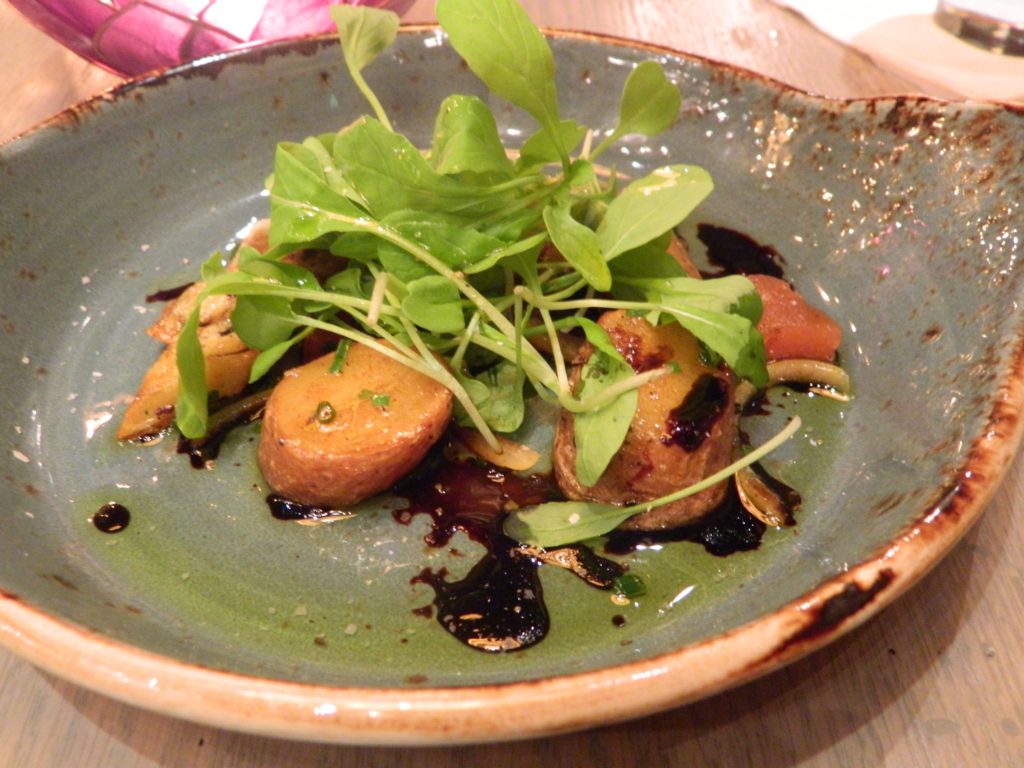 Roasted root vegetables followed and all I kept thinking was, "how can I reproduce this dish?" Although, part of the fun of dining out is having someone else create the meal for you, without all the work. This is definitely a dish that I would recommend for plant eaters and carnivore's alike.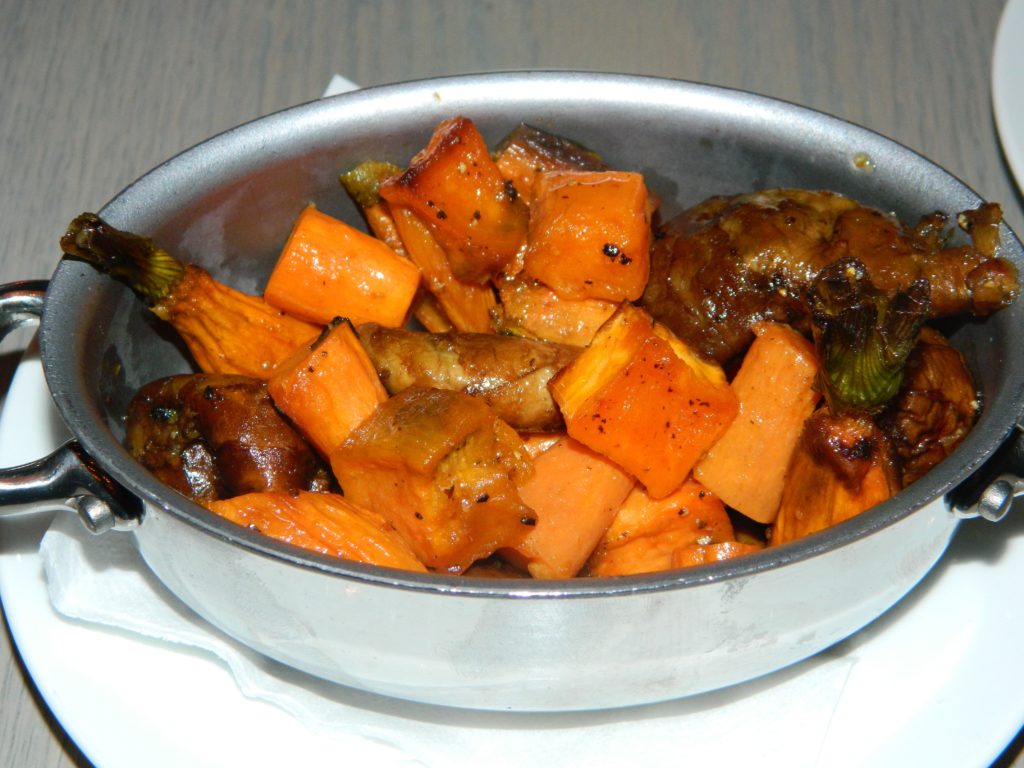 Autograph can accommodate all restrictions, including serving fresh gluten free rolls from a local baker with gourmet dipping olive oil. Most alcohol contains gluten as well and for true Celiacs, try the signature Autograph mocktails. The King Palmer is cool and refreshing and contains lemonade, iced tea, agave, and fresh lime juice.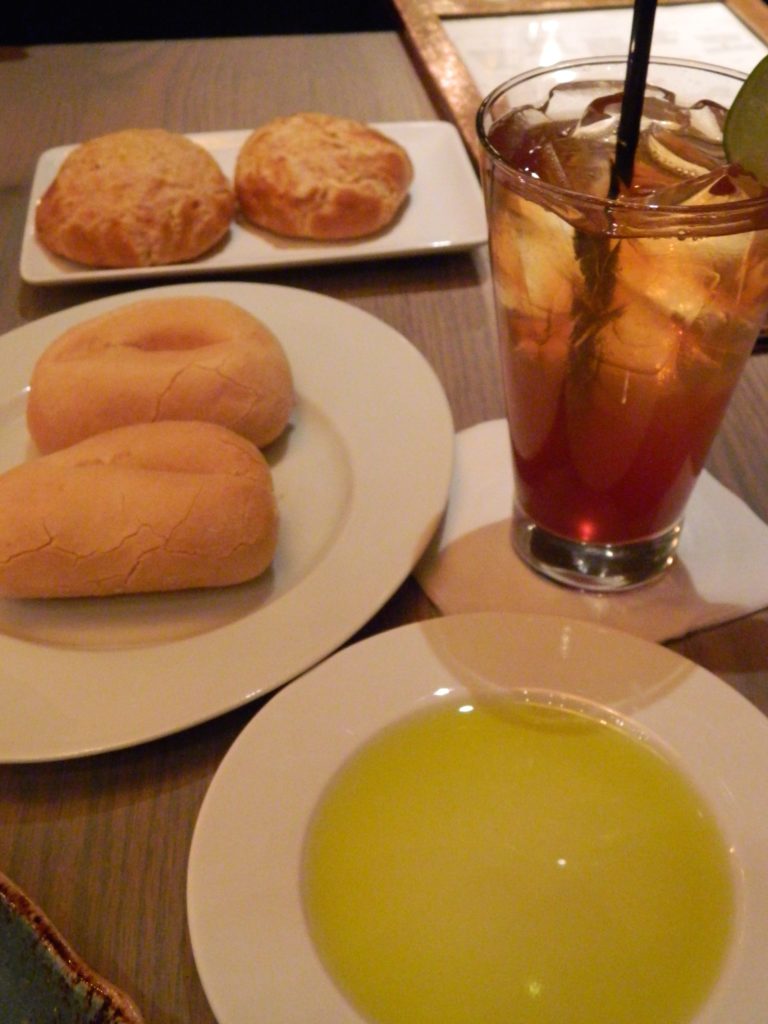 Cauliflower is one of my favorite vegetables, versatile and filling. Chef Ralph created an absolutely delicious roasted cauliflower with fresh apple and scallions. This dish was seasoned perfectly and is a satisfying side dish, but could be served as a main.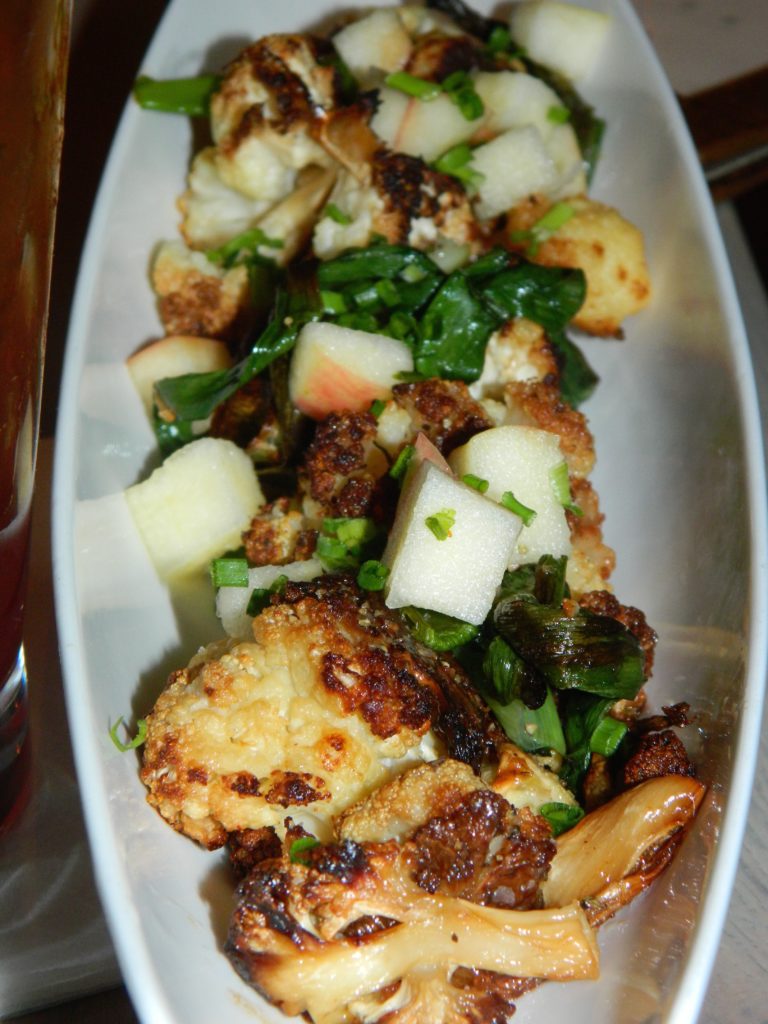 However, my main included mushroom risotto. This showstopper really needs no description. Suffice it to say by the time the main course arrived I was stuffed, but it was so delish that I just had to take it home to enjoy later!
Please be sure to make a reservation at this lovely restaurant with delectable food options for everyone!