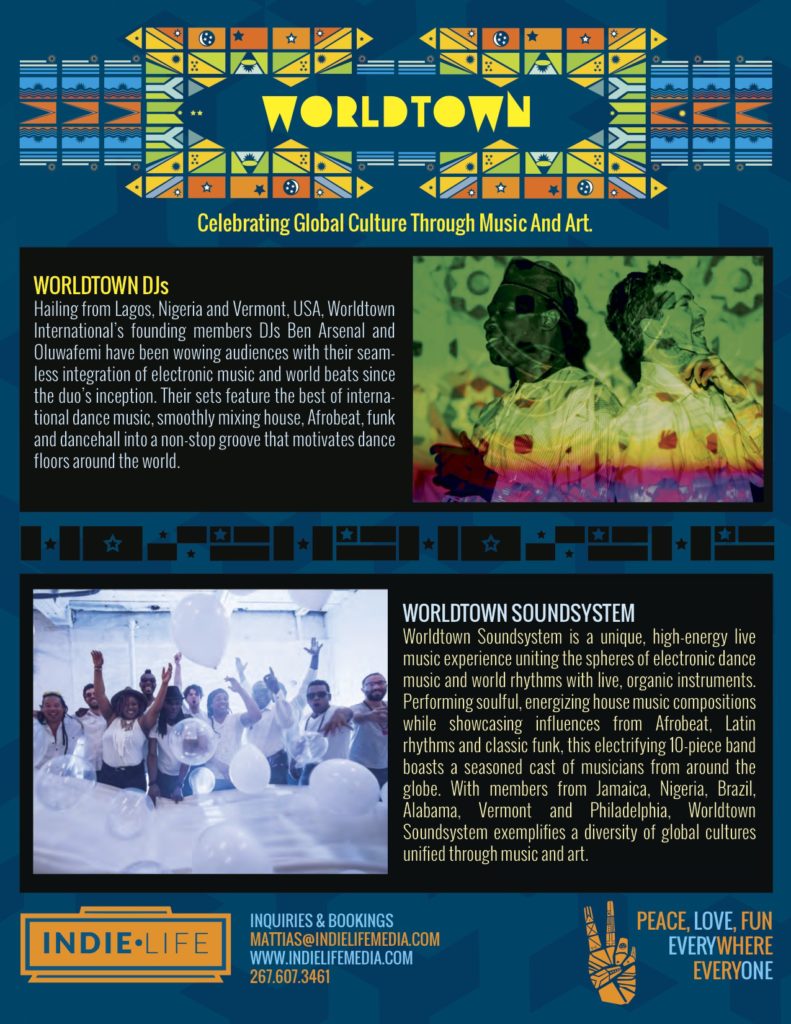 A couple of weeks ago I attended a  Worldtown Soundsystem concert at the Stratus Lounge in the Hotel Monaco for the first time. I was most impressed with this talented group of musicians.The music was energizing and fun, complete with a sax solo. The audience was up on their feet, enjoying the lively music and dancing-clearly longtime fans of Worldtown.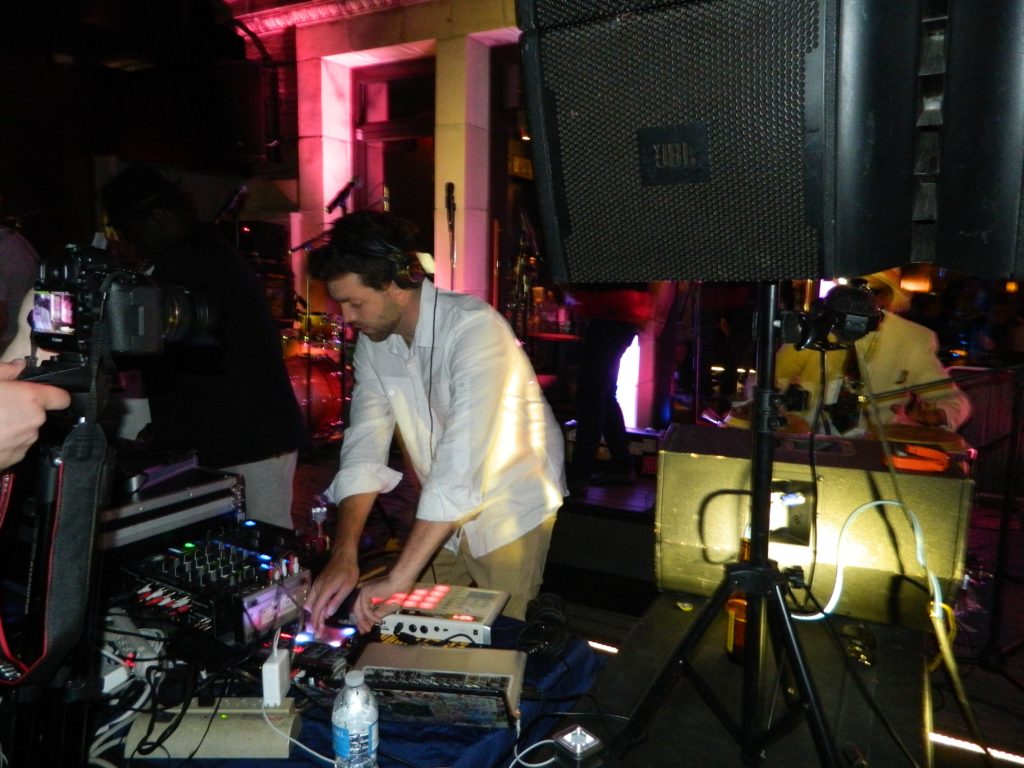 Check out my interview with Ben- Producer / DJ / Arranger
Please tell Sugarpeel readers how you all met?
Femi (the other co-founder of Worldtown) and I met through a mutual friend through the Temple U community. We were brought together as DJs. We hit it off on similar tastes in international music. From there, we connected with the Boom Room Studios owner and drummer, Gary Dann. In fact, that is where we had our first year anniversary in 2012. From that community we connected with a few of the other members and decided to take the loosely organized Worldtown SoundSystem live project to the next level.
What is the style of music of your new EP?
It is based on house music, but incorporates live elements. In fact, most of the recordings are solid takes of the whole band playing along with the DJ tracks (the way we perform at our live shows).
What inspires your music? Why House?
House is a universal music. It is played all around the world! We have always played dance music as DJs so why change styles when we know it works?!
Where is your dream venue to perform?
My dream venue would be outdoors at night on a beach.
For my 30th birthday a couple of months ago, my family bought me a variety of tickets to some of my favorite things, like the Kinky Boots musical, which I posted last month. This past weekend it was the big New Kids on the Block concert with Nelly and TLC as opening acts. I cannot even describe how wonderful the concert. The energy was palpable and there was not an empty seat in the whole Wells Fargo Center.
Nelly opened and sang for an hour some of his biggest hits and crowd favorites like "Hot in Herre" and "Shake Ya Tailfeather."  You could not help but jump out of your seat, crazy fist pumping dancing and singing to the words- or trying to rap like Nelly.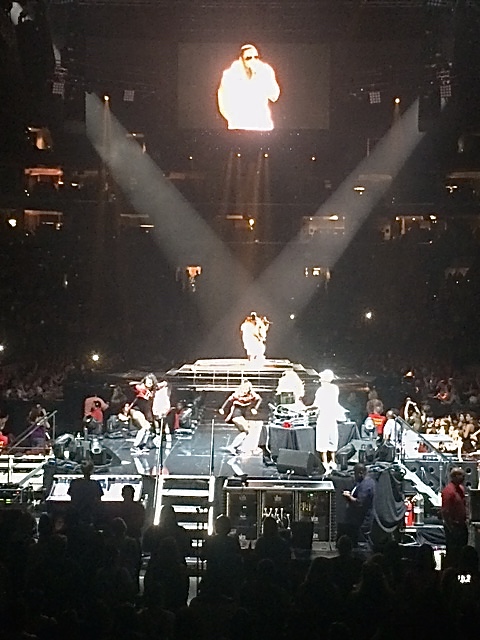 TLC was next and both Chilli and T-Boz thanked Philly as a special place to perform as it is the hometown of Lisa Left Eye (R.I.P). The most touching moment was a clip from Left Eye as she described how much she loved their hit, "Waterfalls." The women sang while photos of the group flashed on screen.
NKOTB entered the stage amidst a sea of smoke wearing black hoodies and coordinating outfits. The kids are all grown and still have amazing vocals. Jordan's voice, Donnie's swagger, Danny's break dance moves, Jonathan's killer smile and Joey's antics- he sang to Annie Lenox's classic hit "Sweet Dreams" as he ripped off his shirt and gyrated on stage. They sang hits all the way back from 1986. Throngs of women were screaming and singing along- thankfully no bras were thrown on stage, but it was definitely a close call. Even some of husbands and boyfriends in attendance were blown away by the performance. Pyrotechnics, costume changes, and synchronized dance moves were all part of the set. These guys have incredible showmanship and can back it up with even better voices. What an amazing night!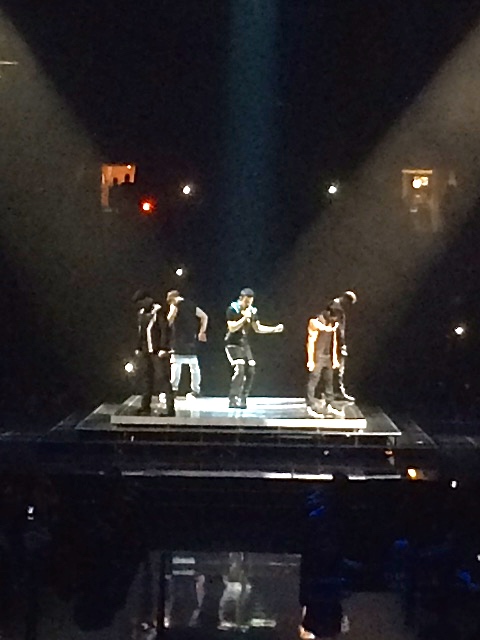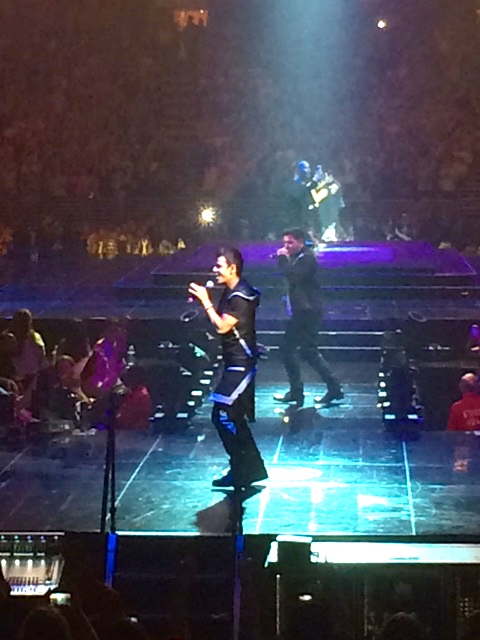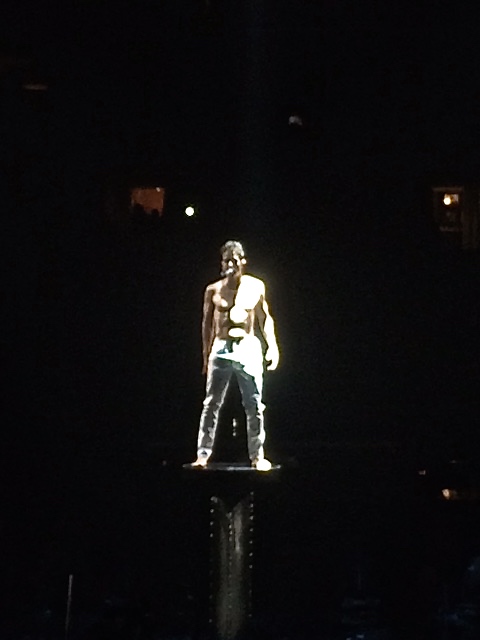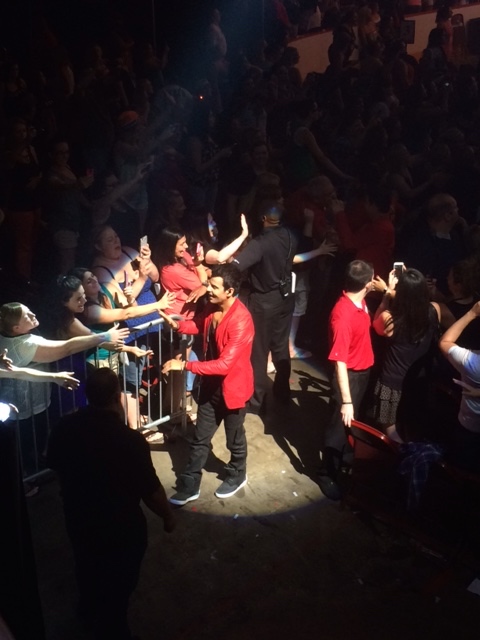 As Father's Day approaches many of you may be preparing to buy Dad some sort of tie or socks. I can remember buying my Dad a shirt as a child. I was so proud to pick out a shirt, it seemed so unique and grown up of me. One small problem. Clearly my fashion eye was much more bold as a kid. I was after all the queen of sequins and glitter. Nothing was subtle in my closet so it made sense that I chose a lime green and tied dyed pattern shirt for my Dad. He graciously accepted the gift and still has that very loud shirt to this day!
Here are some gift ideas (other than ties and socks) for your Dad!
Bath and body products from C.O. Bigelow. One of my favorite stores ever (and one of the oldest apothecaries). The cleansers, shampoos, and soaps are all amazing formulas and smell incredibly refreshing.
Concert tickets are a wonderful gift for your Dad and an outing for you both to go together. This summer in Philly both Brian Wilson and Paul McCartney are playing.
Sunglasses are a cool accessory for Dad and very practical for the summer season. I love the selection of frames at Hugo Boss.
Barnes & Noble each month features their favorite books in a particular genre. If your Dad is a history buff, for instance, this would be a good place to start to find a perfect summer read for Dad. Also a really unique idea is a subscription to The Distillations Magazine from The Chemical Heritage Foundation, focusing on science, culture, and history.
I already posted what I wore on Friday night, but did not mention where I wore that printed maxi dress. On Friday night I went to see Pitch Perfect 2 with one of my friends at an old stomping ground. We went to see the film at the Clearview Anthony Wayne theater on Lancaster Ave, a street that we frequented often in high school during 8th period, shopping and grabbing a coffee. Anyway after the first movie was so hysterical we had to see the sequel. I won't give any spoilers away, but I did enjoy the movie and was happy that I saw the conclusion to the lives of the ladies.
Radio 104.5 every year has a summer block party which features free concerts! A few years back it was Awolnation and Imagine Dragons, one year Of Monsters and Men, this year the line up was just as good. Held at Penns Landing in Philadelphia, each person needed a ticket to avoid overcrowding. The first band that I saw was Big Data followed by Mister Wives and New Politics. All of the bands were awesome live. Big Data lead vocalists looked sharp and Johnny Cash-esq in all black. Alan was wearing red kicks- for a pop of color of course. They closed their set with Dangerous, which got the crowd even more amped. The electronic beats and dual flawless vocals with Lizy Ryan was a treat for the crowd.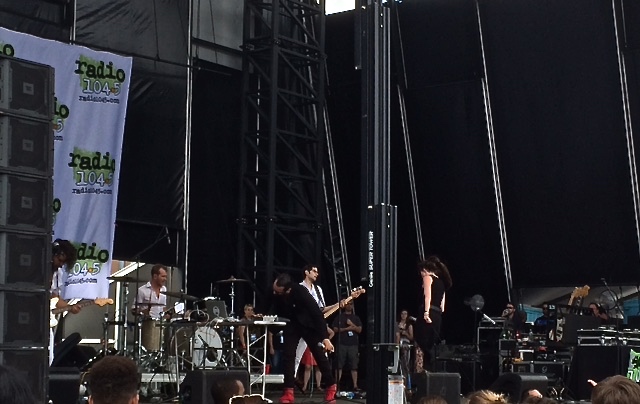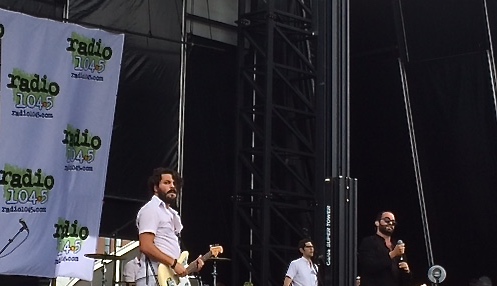 Mister Wives was the surprise of the day for me. I was sadly and shamefully unfamiliar with their music prior to the concert. Then Mandy Lee came out with powerhouse vocals that rivaled Grace Potter and got everyone's attention! The entire performance was energetic and lively.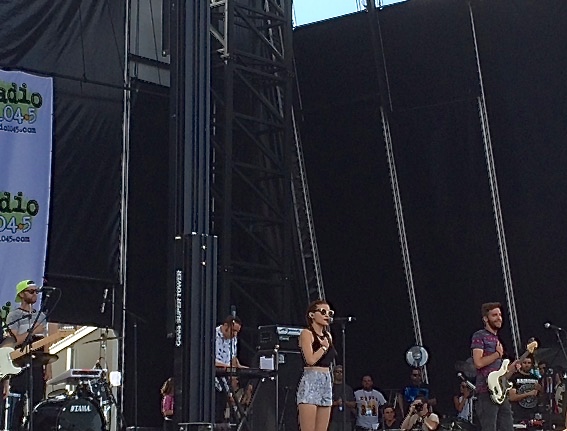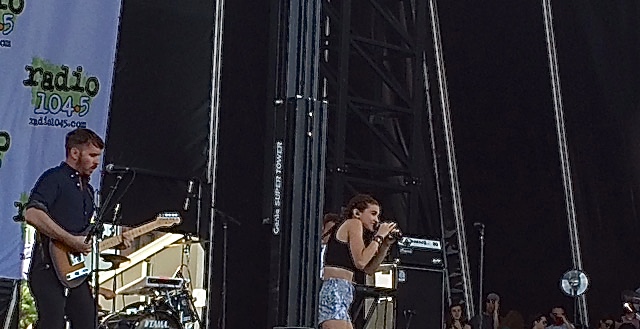 New Politics thundered onto the stage, complete with crowd surfing, breakdancing, and killer drum and guitar solos. Drum sticks and picks soared into the crowd and left everyone scrambling. David Boyd's vocals pierced the audience with crowd favorites like Yeah Yeah Yeah and Harlem.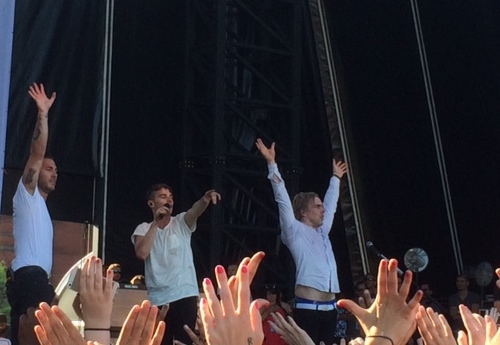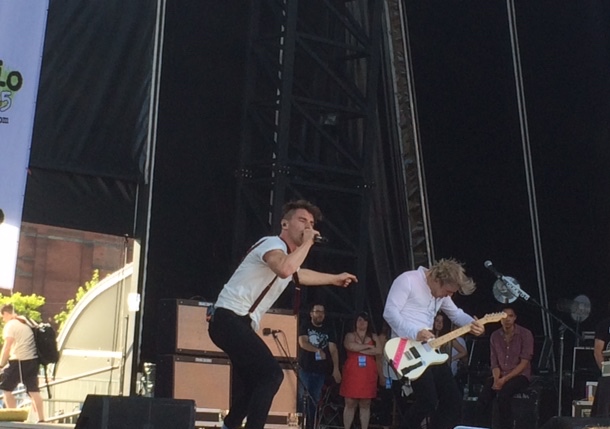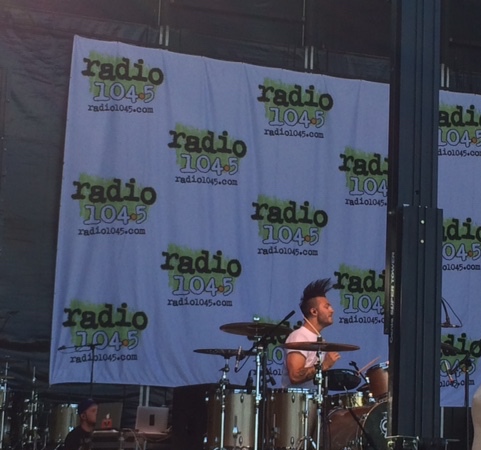 The next Radio 104.5 free concert is July 12th, make sure to get a ticket!
Happy Monday! Actually, that phrase always seems like an oxymoron to me. It is arguably the most dreaded day of the week and if you are like me you are particularly exhausted today after staying up watching the kick off to Shark Week! Anyway, here are a few tips for the rest of the week and weekend.
One of the things that I love most about the city of Brotherly love is the amount of free events. There is always something to do, see, and eat from block parties to festivals- leaving no excuse for boredom. It may be August, but there is still plenty of fun events for the summer! Check out the links included below. Also, don't forget to follow me on Instagram @ashleybasla.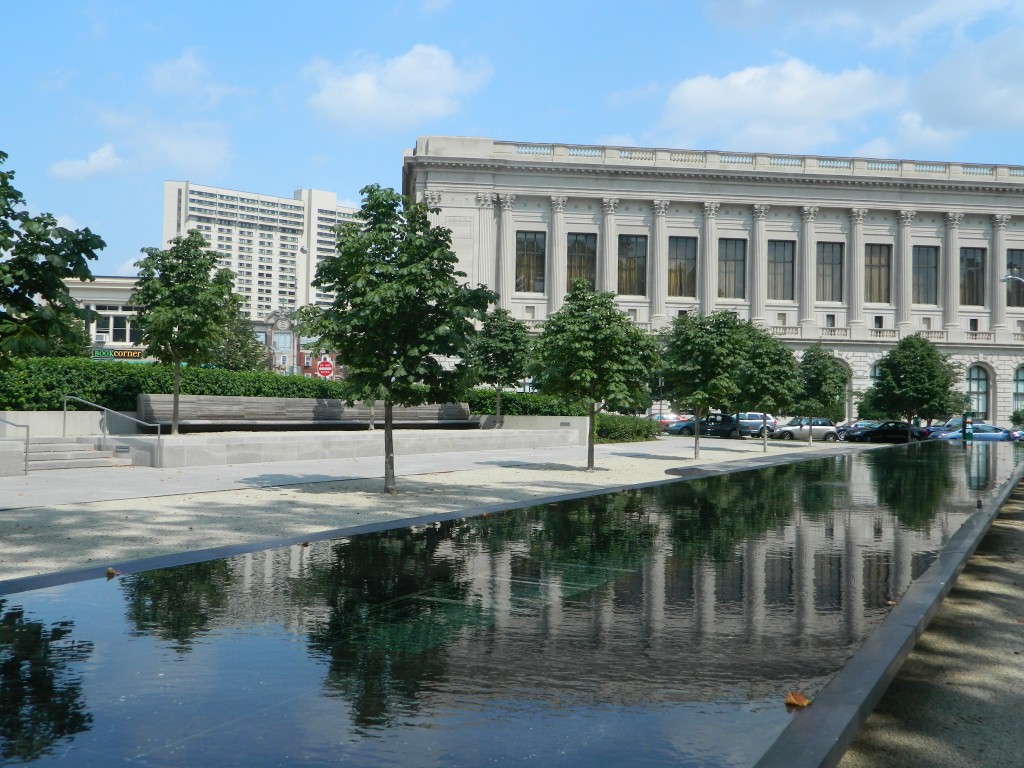 Copyright © Dandelion by Pexeto