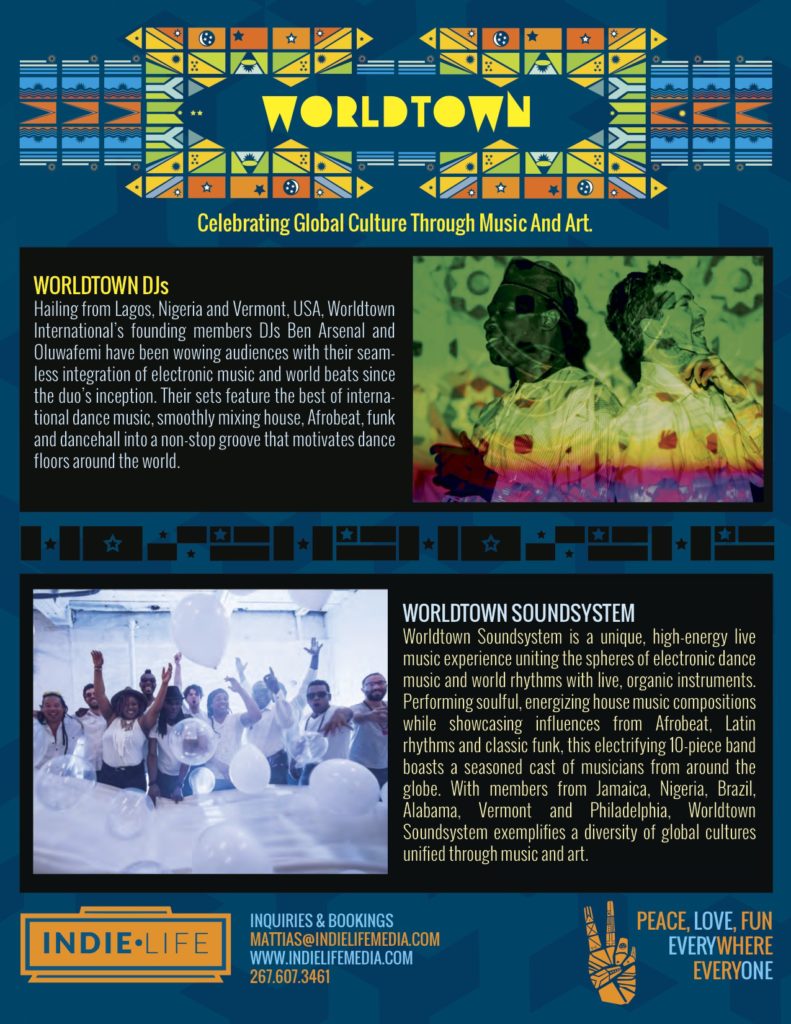 A couple of weeks ago I attended a  Worldtown Soundsystem concert at the Stratus Lounge in the Hotel Monaco for the first time. I was most impressed with this talented group of musicians.The music was energizing and fun, complete with a sax solo. The audience was up on their feet, enjoying the lively music and dancing-clearly longtime fans of Worldtown.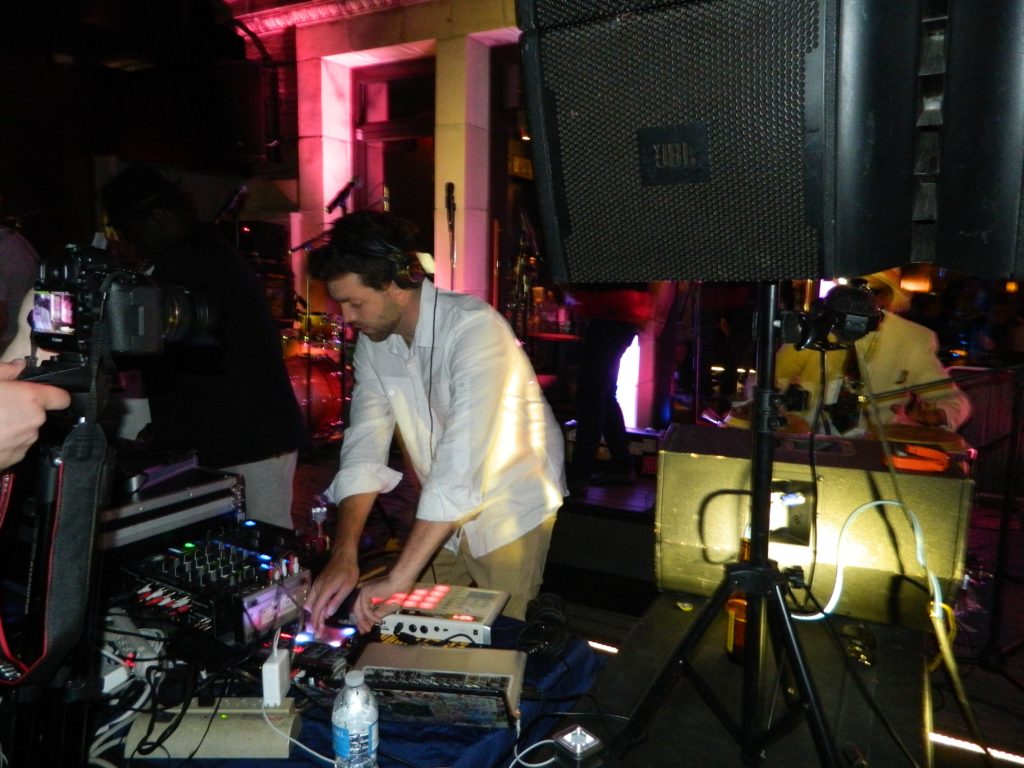 Check out my interview with Ben- Producer / DJ / Arranger
Please tell Sugarpeel readers how you all met?
Femi (the other co-founder of Worldtown) and I met through a mutual friend through the Temple U community. We were brought together as DJs. We hit it off on similar tastes in international music. From there, we connected with the Boom Room Studios owner and drummer, Gary Dann. In fact, that is where we had our first year anniversary in 2012. From that community we connected with a few of the other members and decided to take the loosely organized Worldtown SoundSystem live project to the next level.
What is the style of music of your new EP?
It is based on house music, but incorporates live elements. In fact, most of the recordings are solid takes of the whole band playing along with the DJ tracks (the way we perform at our live shows).
What inspires your music? Why House?
House is a universal music. It is played all around the world! We have always played dance music as DJs so why change styles when we know it works?!
Where is your dream venue to perform?
My dream venue would be outdoors at night on a beach.