Over the past few years I have become something of a collector of Alex and Ani bracelets. Each message on the pendants and charms are positive. The company is eco conscious, made in America, and charitably minded, which is a main reason why I want to support the brand.
On my vacation in Miami, my Aunt Sharon and I purchased meaningful bracelets that were sentimental to us. Also, my aunt purchased the two of us the Miami bracelet to remember our fabulous trip! Each charm is unique and beautiful. Collecting the jewelry is customized for every taste and interest. I have a gold collection with my birthstone, astrological sign, flower from my birth month and many more. They can be stacked and worn in a group or alone and coordinate with most outfits.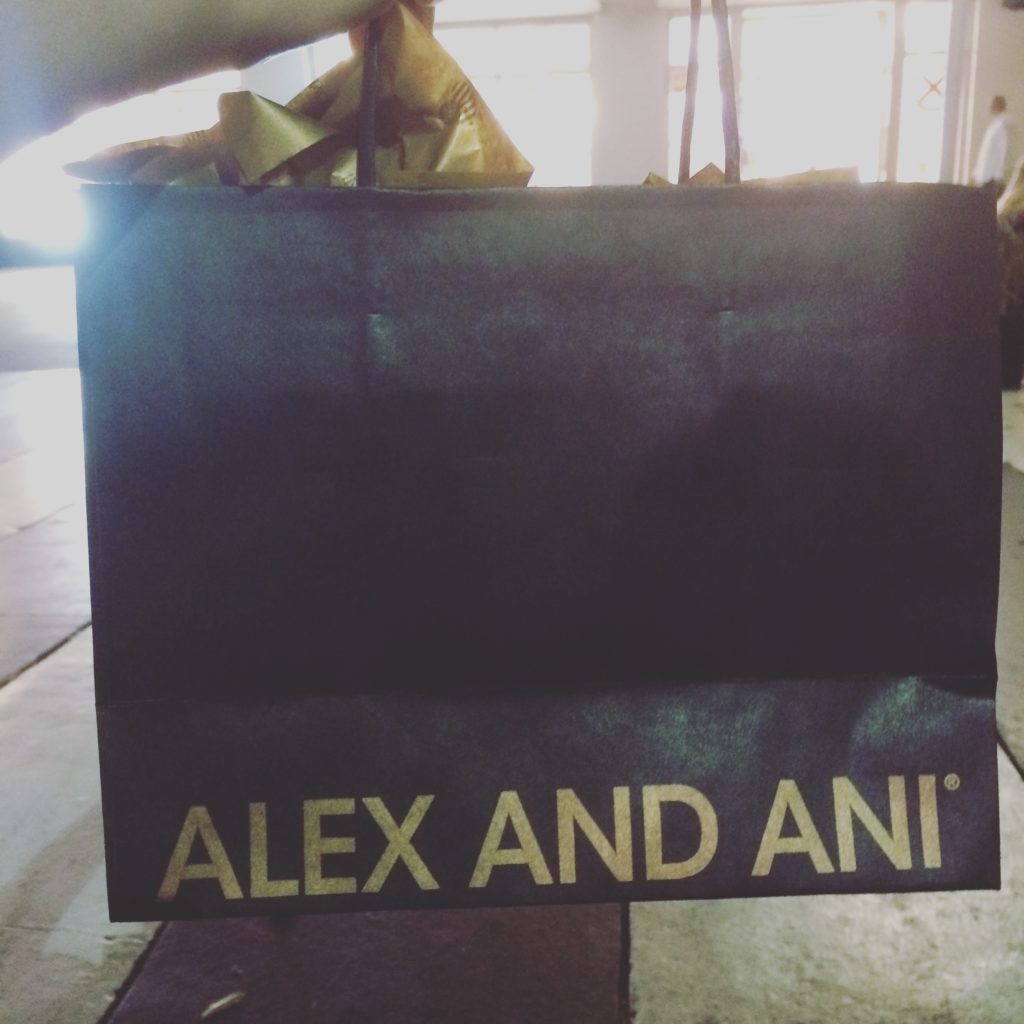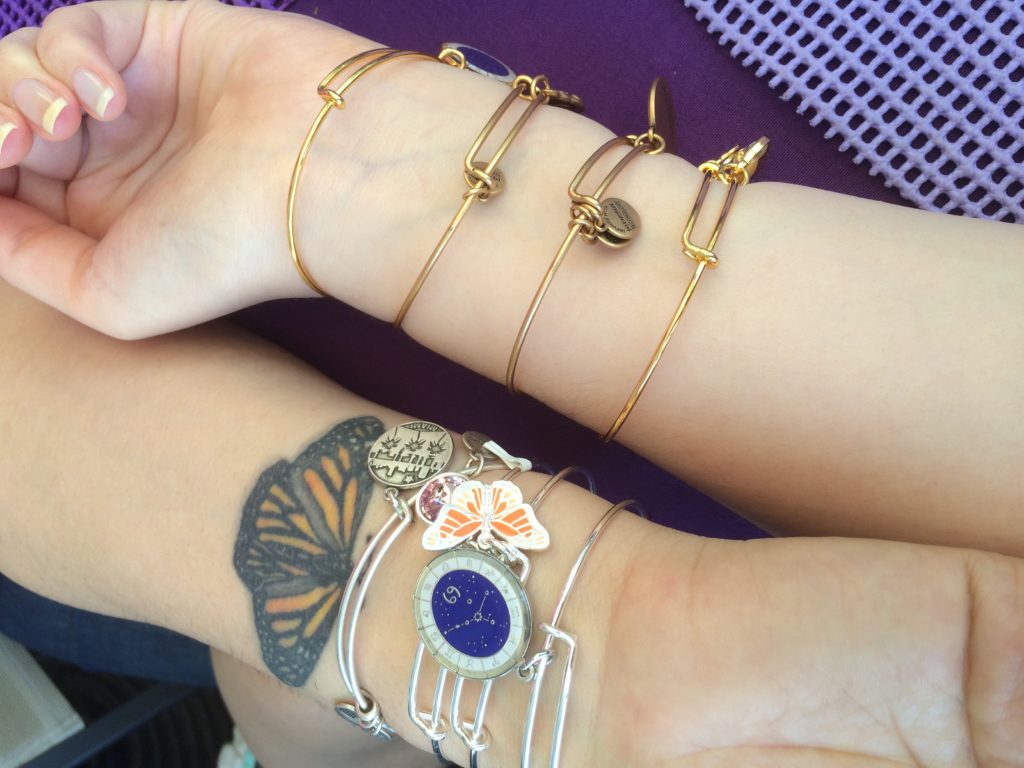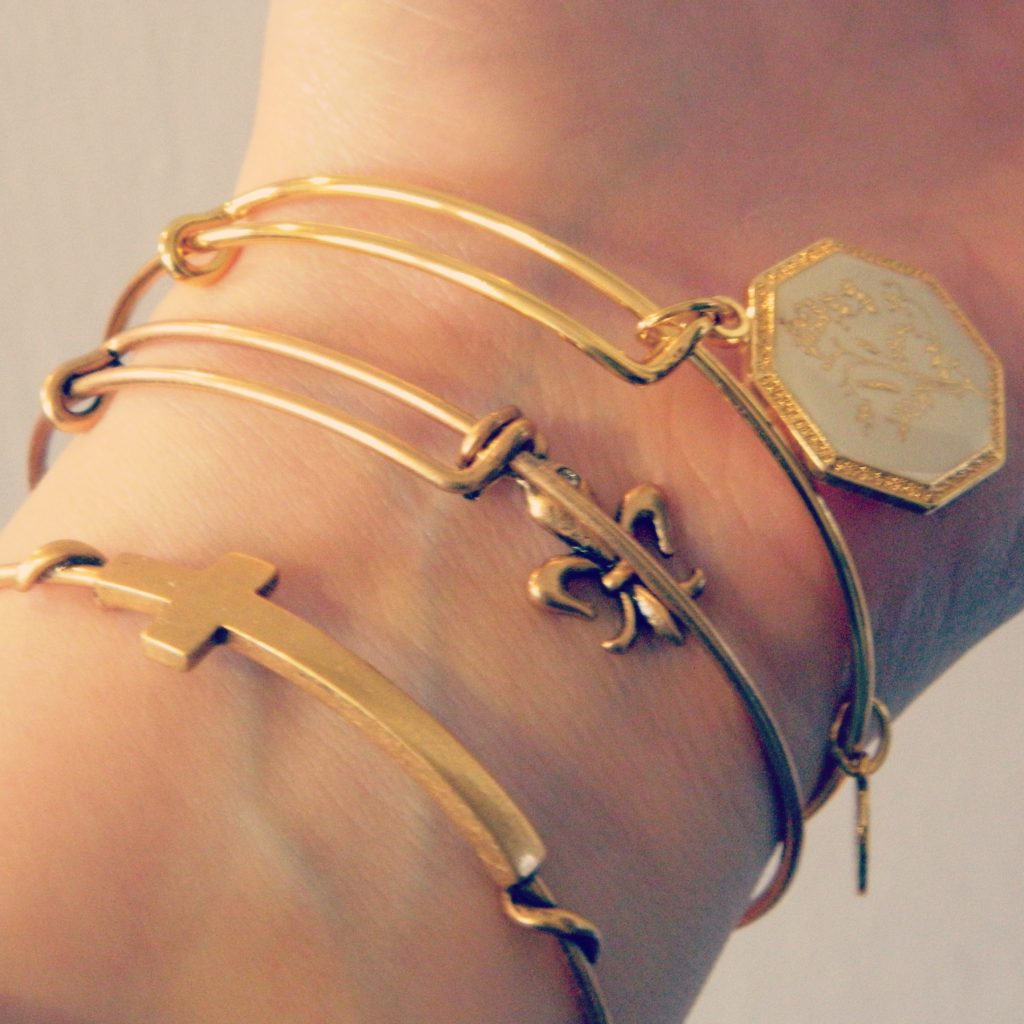 In a recent post, called, "Supporting Ethical Brands" I introduced Jimani Collections, a company that offers employment and education within product design to some of the poorest in the world. Jimani aims to develop a sustainable solution to poverty. Women are trained and provided with the necessary skills to create well-crafted products within the jewelry and home goods areas. Women in Kenya handcraft every piece sold at Jimani. The "Meet the Women" page on the website features the touching stories of each woman working at Jimani. You can read firsthand how they are now able to make a decent living for themselves and their families through this company.
I am wearing a stunning beaded tassel necklace. The three strands includes two blue colored glass beads and one brass chain with a brass horn adornment at the bottom. I recommend wearing this necklace with a simple top so the beading work really stands out. The intricacies and details of this jewelry piece can then be appreciated. Thank you, Eunice for this gorgeous necklace. I am proud and happy to wear such a special work of art!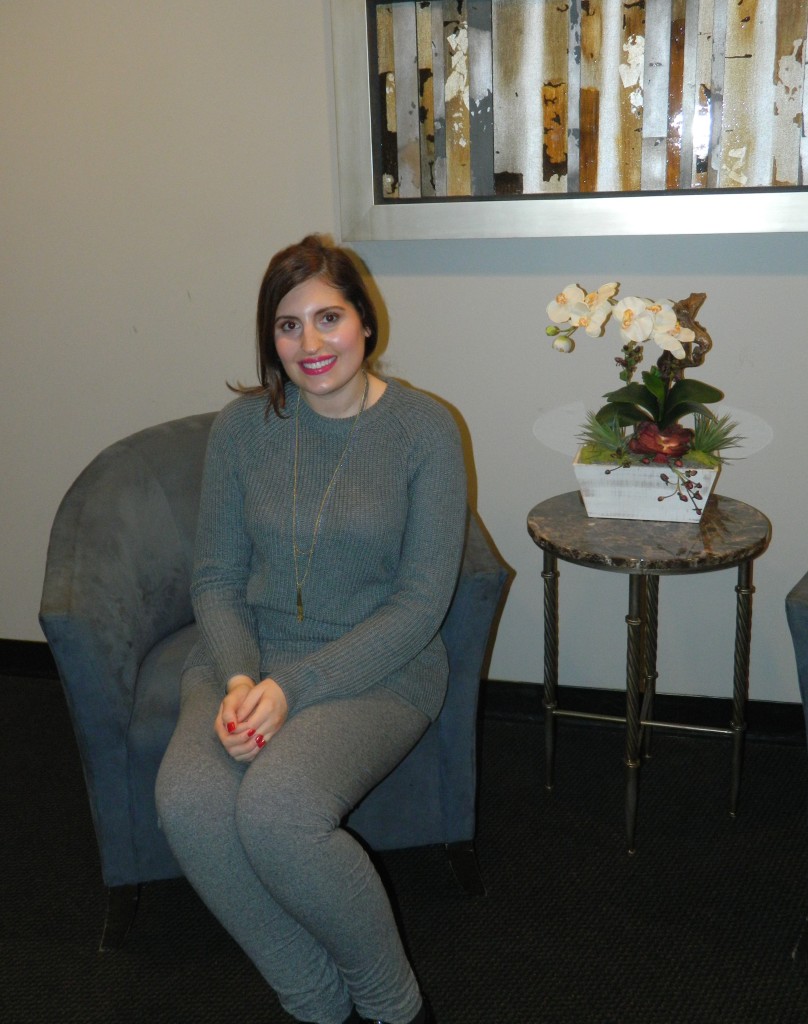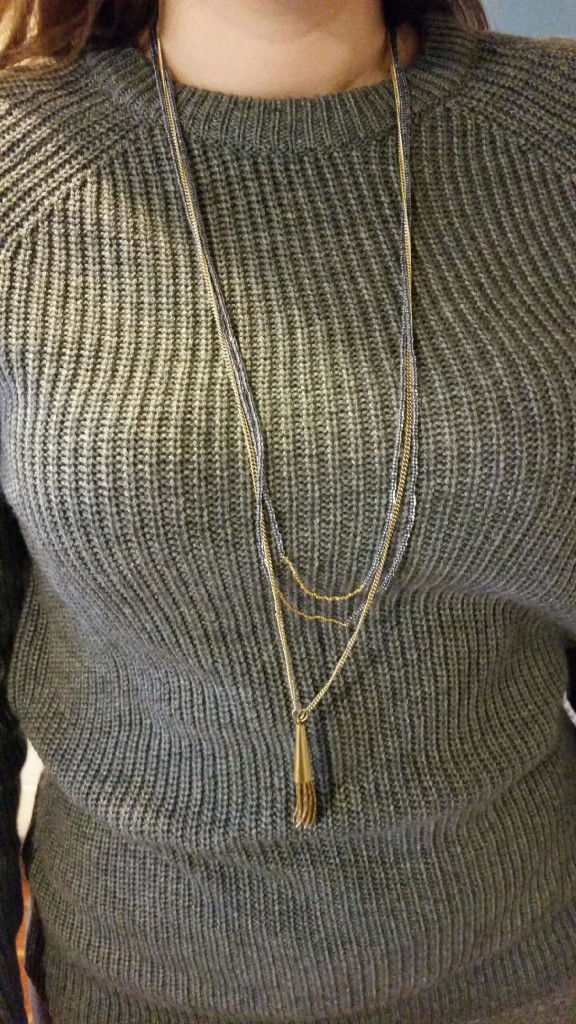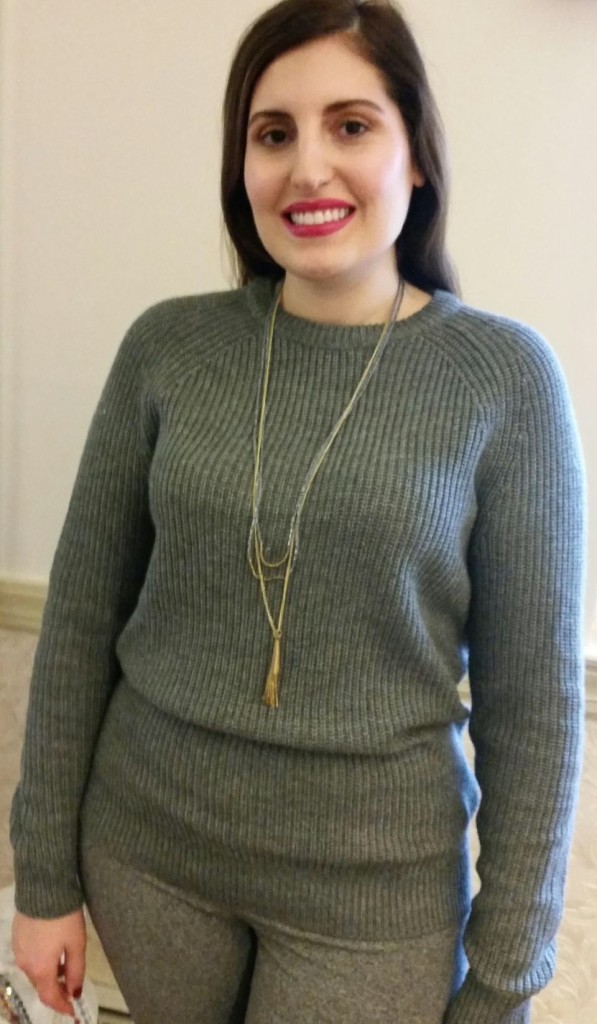 I believe in supporting brands and companies with a solid mission. A company and brand that is focused and aware of the world and its struggles. Ideally, I want to one day live in a society where a company does not have to claim "sweat shop free" or "not tested on animals." Hopefully, one day that will just be a given. Veganism has changed the way that I look at all of my passions within the lifestyle industry from fashion to beauty- not just food. Making conscious, ethical decisions about where I buy is just as important as what I buy. I have discontinued making any purchases that are not vegan, only keeping the articles of clothing purchased prior to conversion, as I believe that would be just as wasteful. Throughout my vegan journey, I try to educate myself about the environmental issues attached to certain products as well. For instance, palm oil is technically a vegan food, but it is not ethical. Palm oil plantations cause large scale deforestation, which leads to greenhouse gas emissions, habitat destruction, and reduced biodiversity to name a few.
"Luxurious" fabrics including furs and leather as many of you know are vastly procured through painful and torturous injustices towards animals and cause heavy pollution to the environment through the tanning process.
Other fabrics including wool, silk, and cashmere are also not vegan friendly.
These are my personal beliefs and in no way am I trying to pressure you into converting to a vegan. I am simply sharing my thoughts on the matter. The point I am trying to make is that you do not have to compromise your personal beliefs for fashion and beauty. Companies such as H&M for instance base their H&M Conscious selection on a basic principle, to supply customers with plenty of fashionable, trendy clothing and accessory options that are good for people, the planet and your wallet! As CEO, Karl- Johan Persson states, " we have set ourselves the challenge of ultimately making fashion sustainable and sustainability fashionable." I tend to shop at H&M often and recently purchased many exciting items for amazing prices, making sure that all items that I purchase are vegan. H&M places the highest emphasis on animal welfare, having teamed with the Humane Society to see that best practices are enforced if you so choose to purchase leather.
Jimani Collections, a beautiful jewelry, accessory, and home goods company has created a sustainable solution to poverty. Jimani partners with impoverished Kenyan women, providing employment, a safe workplace, and education within the product design and product creation. Jimani links consumers and artisans to promote equitable trade while alleviating poverty. More to come on this company and products in future post.
These are just a couple of examples of companies that stand for more than just the superficial. Their story, concept, and mission stems from an awareness larger than just the trends or demands in fashion and beauty. For a shopaholic like myself, retail is my cardio. Shopping releasing endorphins just as powerful as an hour in the gym. The experience is even more impactful knowing that the items in my bags did not harm the environment, animals, or people! The simple truth is there is a way to remain fashionable with very little and convenient changes and it begins with knowledge. I continue to learn everyday and make mistakes regularly, but I will never stop striving.
Last minute shopping? No problem, head over to Wild Lilies Jewelry for fabulous accessories for any holiday occasion. One of my favorite trends is the double sided studs. I even saw Mariah Carey herself wearing them in the recent Hallmark movie, A Christmas Melody. Side note, I love Hallmark movies. I believe I have seen every Christmas one thus far. My one true goal is to star in a Hallmark film, preferably one for Christmas! It is on my bucket list. Mariah graced the audience with her acting presence and soft focus lighting for a truly special night.
Back to studs. The Disco Deco Pave Crystal pair at Wild Lilies is the perfect holiday or everyday pair of earrings. You can dress them up or down. They add sparkle and the finishing touch to any ensemble!
I wish you all a happy, safe, and blessed holiday!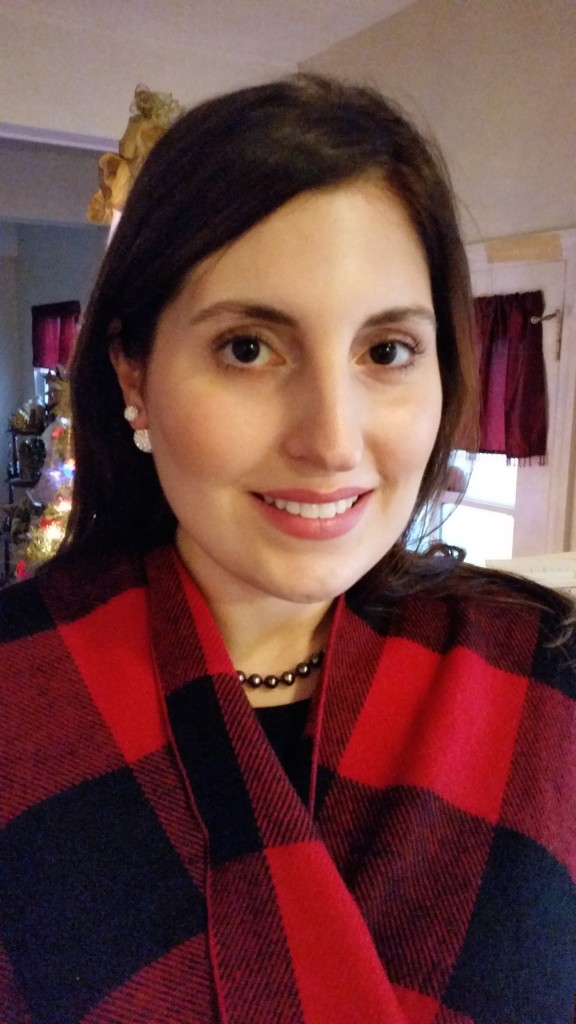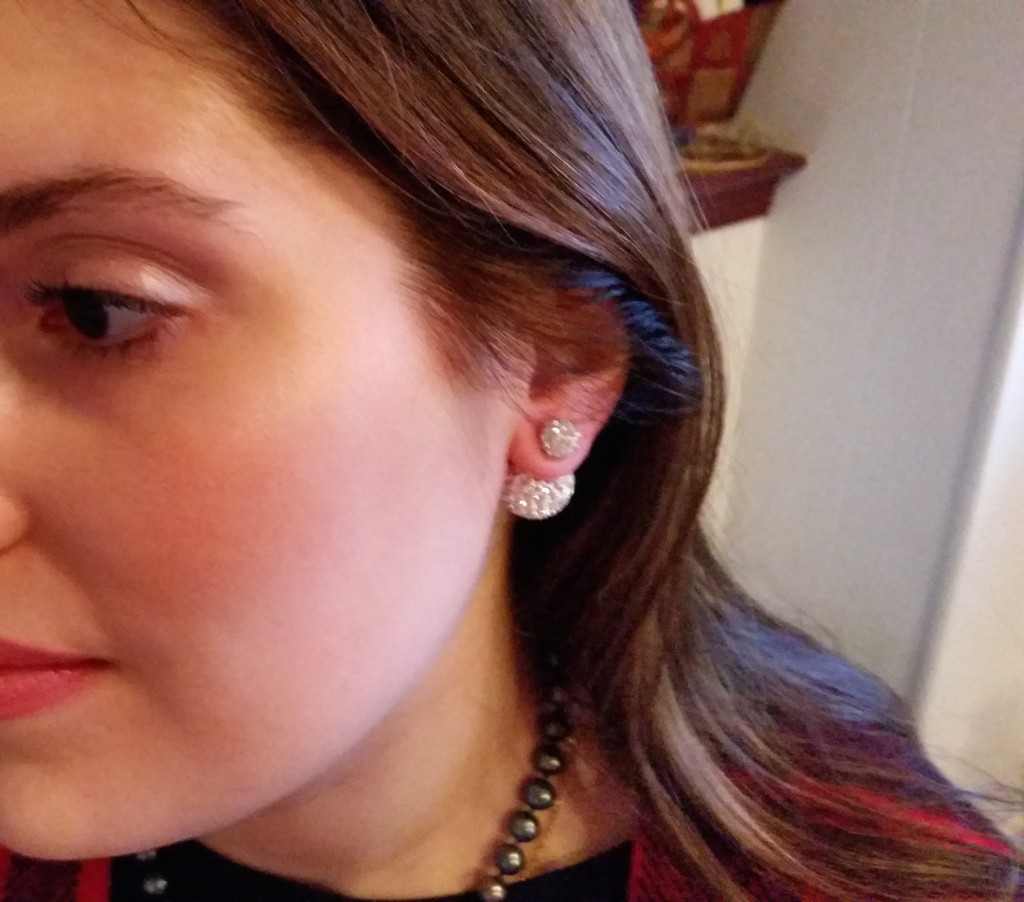 I frequently shop at the Philadelphia Premium Outlets. I always find great deals from a variety of designer stores. Each time that I visit the outlets I somehow overlook the Neiman Marcus Last Call store. Last month, I decided to walk in and check it out as I am a huge fan of Neiman's. The store itself was organized and filled with exciting items at fabulous prices. I honestly did not know which department to look at first! As you all know, I am a fan of the blazer. I could wear one everyday and just change the accessories. I was lucky to find a beautiful double-button blazer by Catherine Malandrino. The shawl with lapels are a detailed touch, which elevates the look.
With the blazer in hand it was time for the accessories. I needed a statement piece of jewelry. I found a jeweled gold plaited necklace in stunning holiday colors. How could I possibly leave without browsing at handbags? Elaine Turner caught my eye with her very tempting gold embroidered clutch. Now all I needed was a plain tee so the necklace really pops without any competition.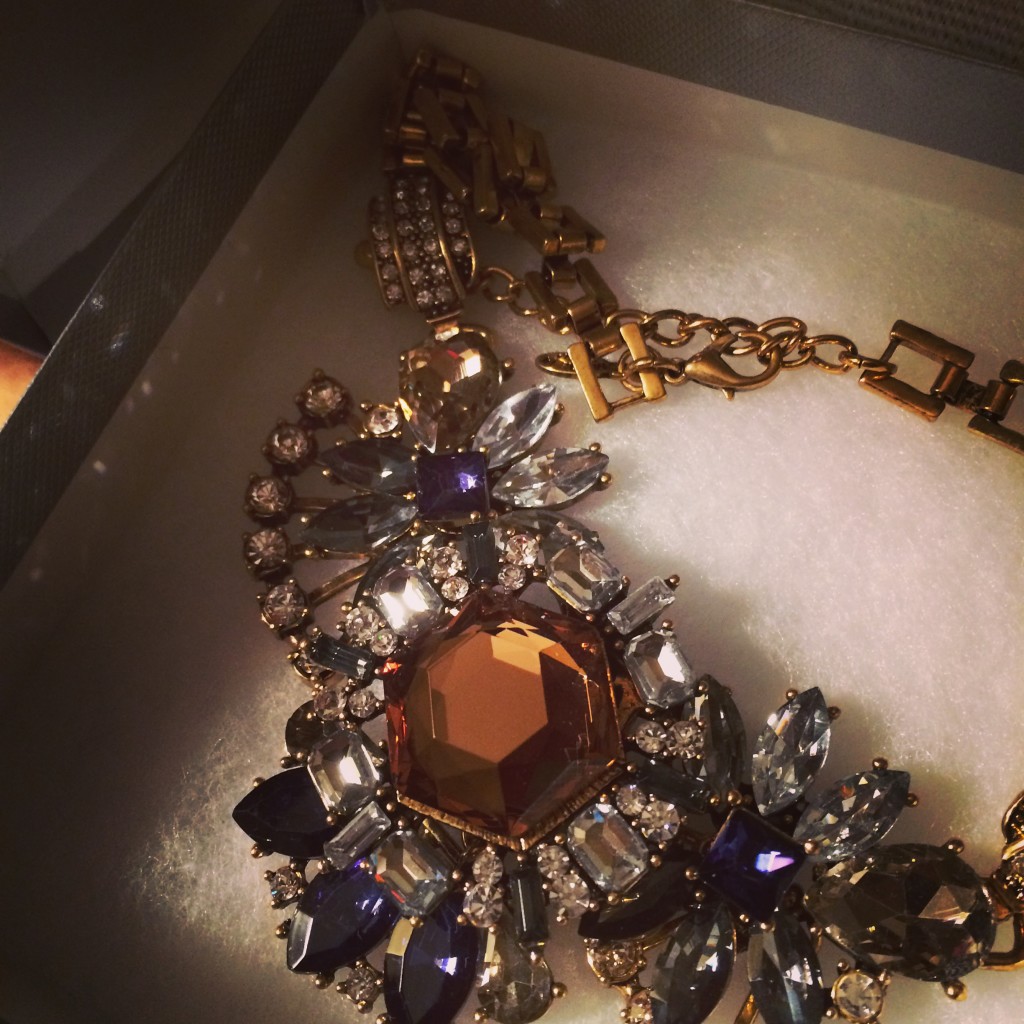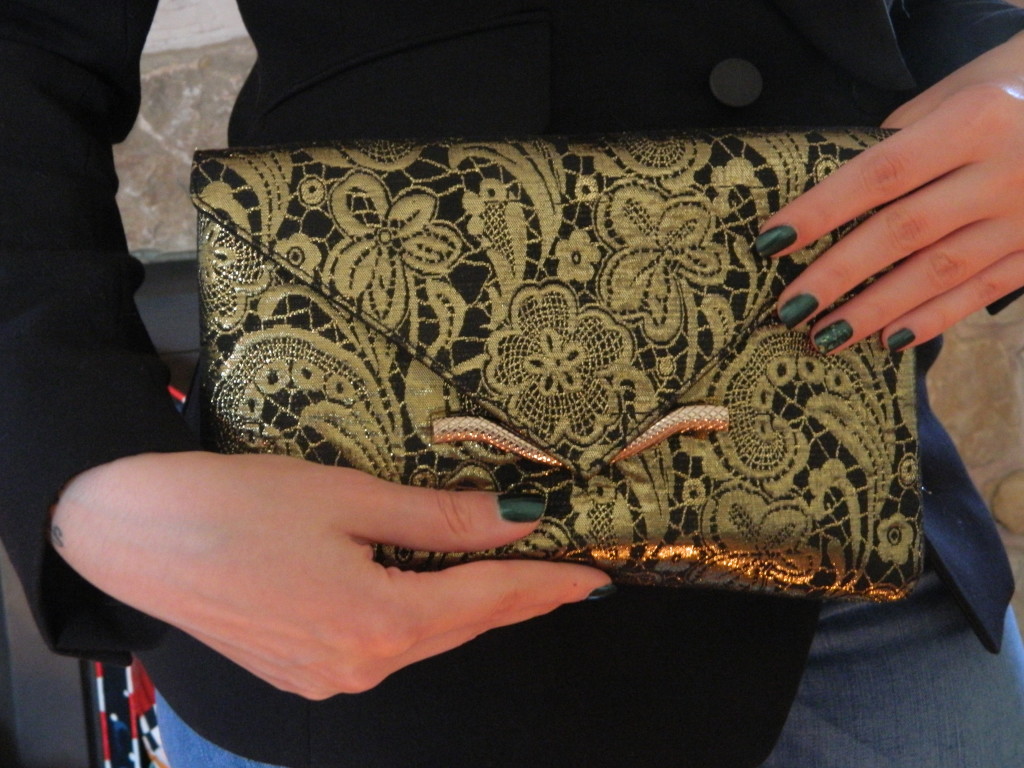 Next stop, Calvin Klein for an embossed black tee (similar here).  I paired the whole look with my favorite flare jeans from H&M. On this occasion, I gave my feet a break and wore flats, but for an evening out opt for sparkly heels!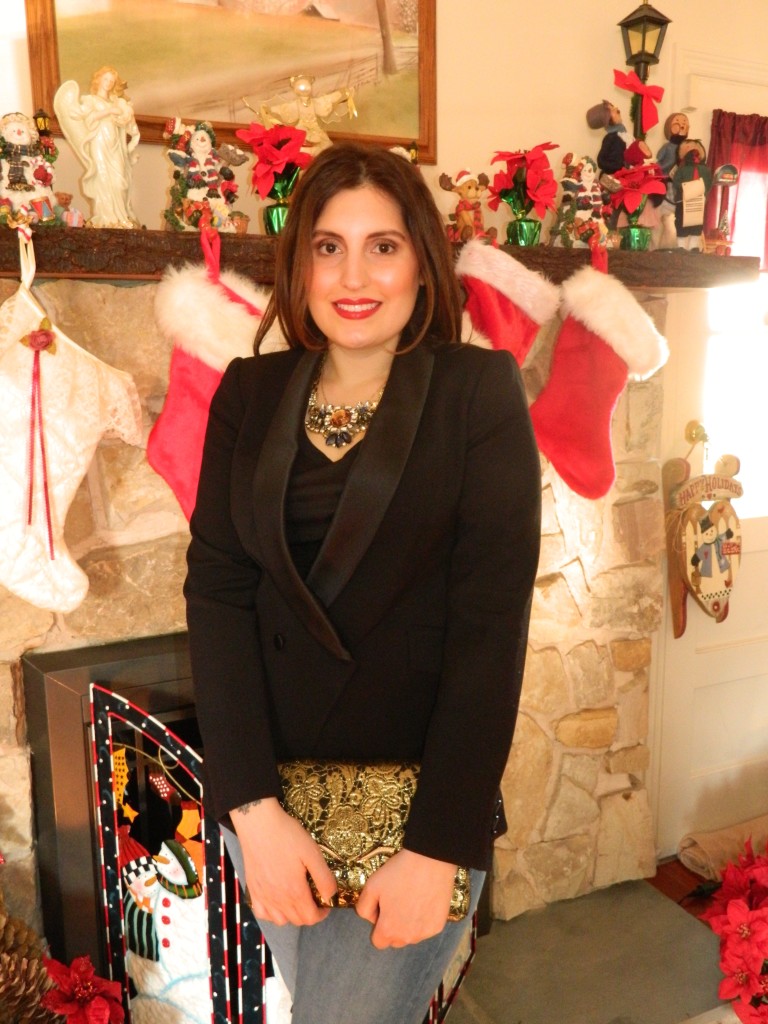 My holiday makeup is shimmering and bronzed using Independent palette and ballerina blush by Laini Cosmetics. Brows are defined using The Brows Have It by Laini Cosmetics. During this season it is perfectly appropriate to wear red lipstick with almost any eyeshadow- smokey or subtle. The berry family is also a wonderful option over the holidays especially with a glittery eye! My nails are painted an emerald green Deborah Lippmann polish, Laughing to the bank an incredible chip resistant lacquer that lasted for a solid week- great alternative to red.
It's that time of year again. Applying lip balm every four seconds only to have it dissolve leaving lips dry and cracked. That's why it's time to bring out the big guns. Fresh offers the infamous tinted lip treatment products with SPF 15 in a variety of beautiful shimmering shades.
The Sugar Nude is a sheer peachy coral nude lip balm that is the best lip product to keep on hand this season. Plus it is flattering on all skin tones and gives just the right amount of color, which can be worn alone or over lipstick. The Fresh lip treatments include luxurious and effective ingredients like sugar of course, a natural humectant, which locks in moisture. Meadowfoam, grapeseed, and black currant oil hydrate and coat the sentitive skin with antioxidants that fight free radical damage and keep lips feeling soft and smooth. The creamy texture glides over lips protecting, nourishing, and creating a glistening sheen.
This is the perfect stocking stuffer or gift idea. It is the practical and yet personalized gift. The lip treatment can be purchased in one of many colors or plain lip balm. I bought this nude color for my Mom who is also a fan of Fresh products at Houppette on my recent visit.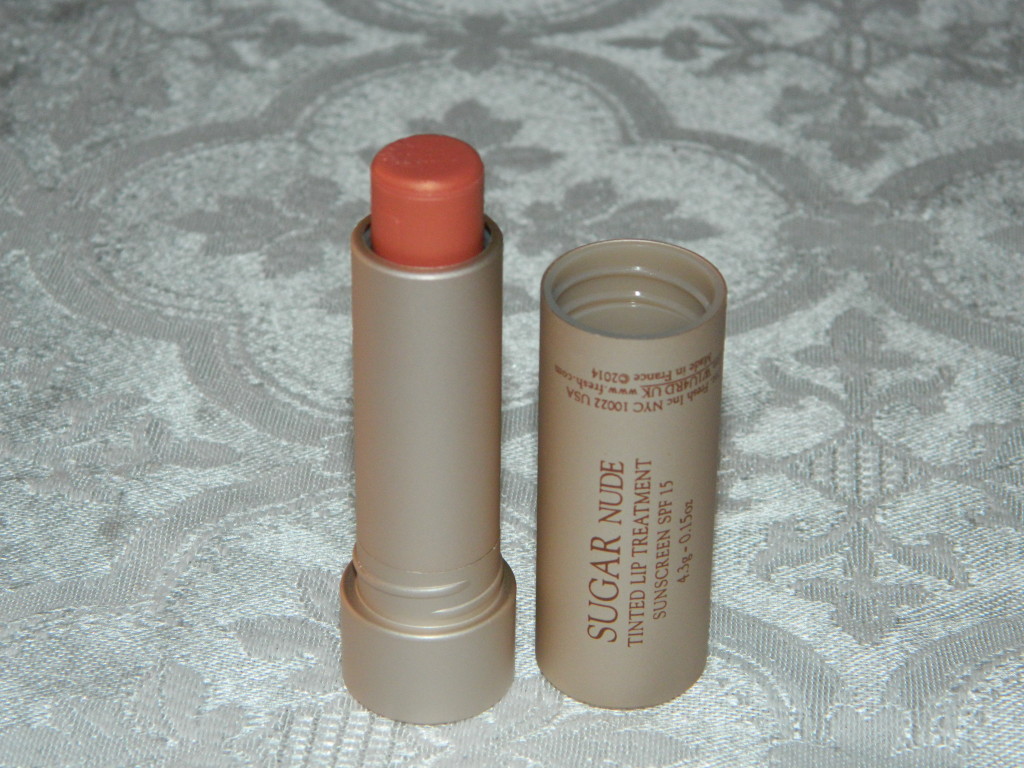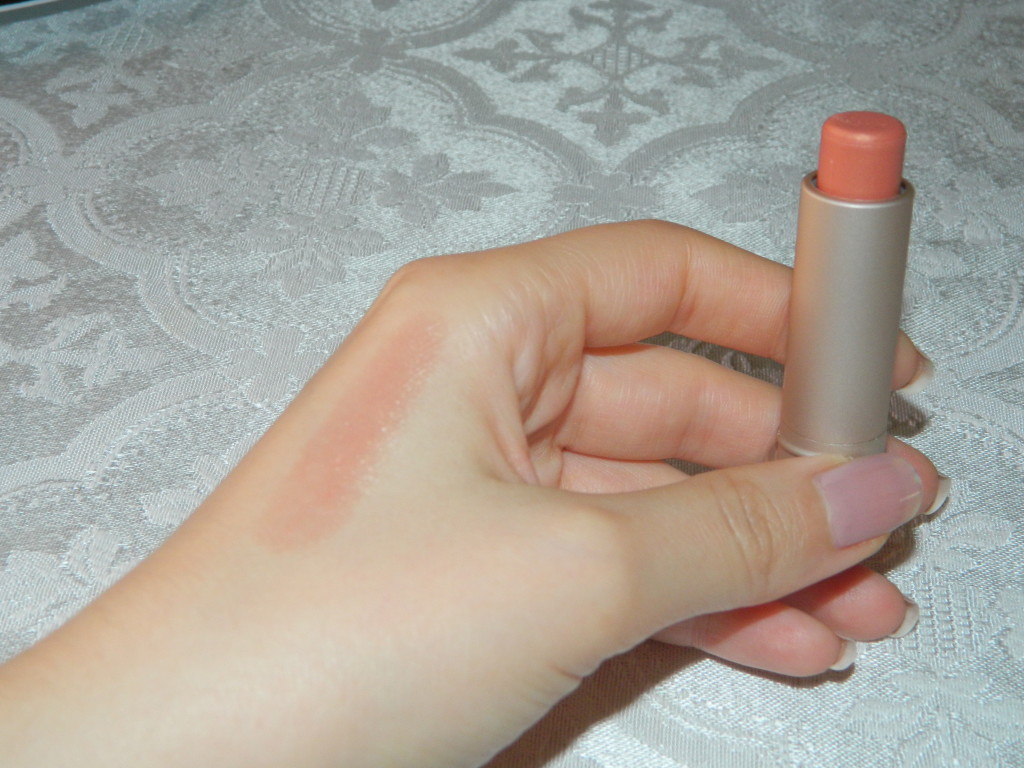 Even though it is still the fall season, the holidays will be approaching like a freight train, one after the next- party after party, gift after gift, big meal after big meal- the running around to visit family and friends. You need to be prepared and let's face it the right outfit is your armor. Making sure your makeup and accessories are just so will increase your confidence to tackle the holiday marathon. Laini Cosmetics and Wild Lilies Jewelry are having a party together offering beautiful complementary mini makeovers all while shopping the striking jewelry collection. Make sure to RSVP! Complete event info below. I look forward to meeting you there!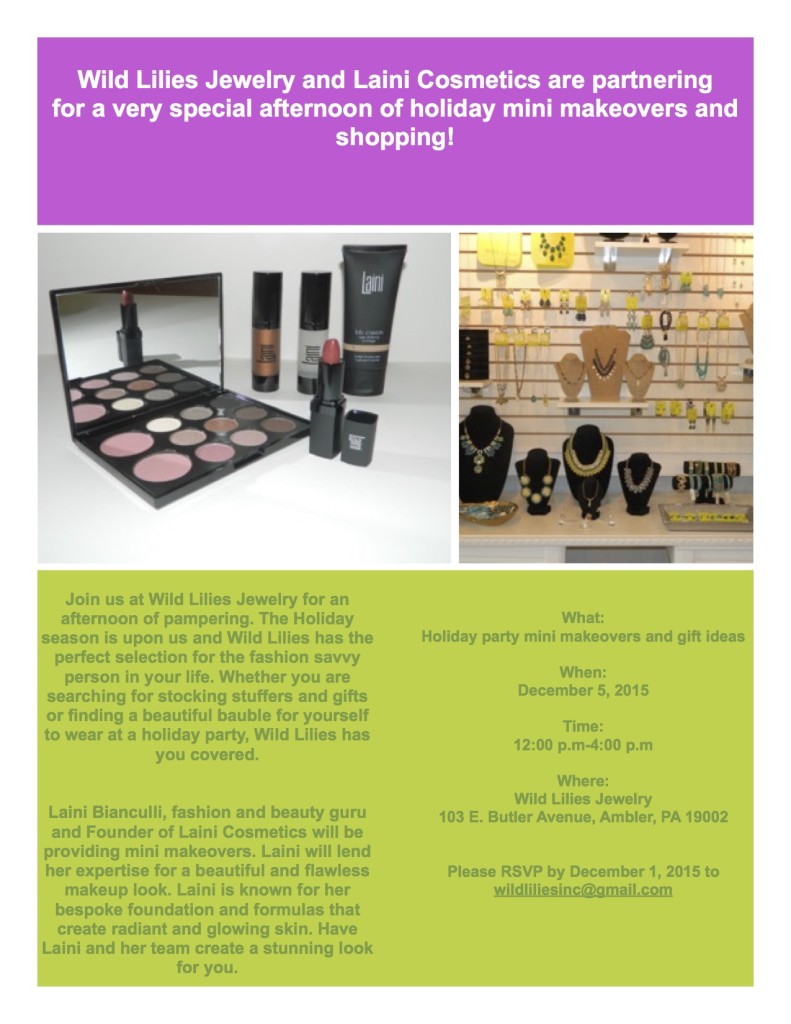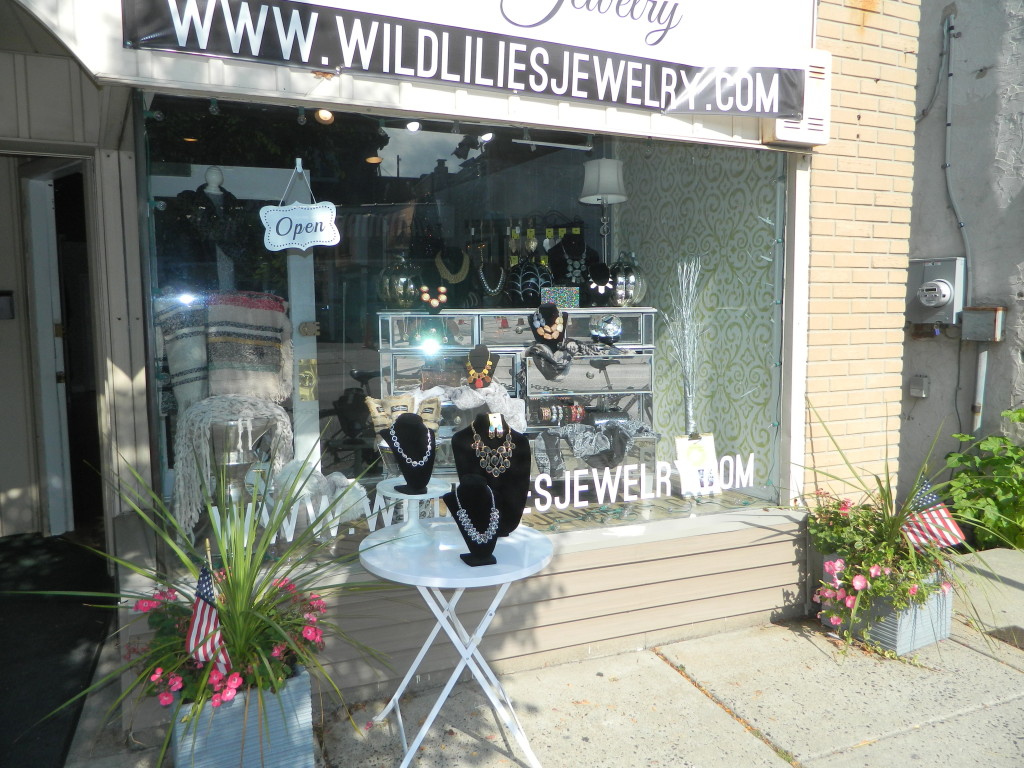 Fashion, beauty, jewelry should be affordable. Why? so the masses can also enjoy the finer things in life without quality and style suffering. I know that Anna Wintour would disagree with this sentiment, but let's be honest, not everyone can afford designer fashion- does that mean that the 99% of the population should go around looking schlumpy?
I don't believe so and either does Stephanie Greenbaum, owner of Wild Lilies Jewelry. After years of retail experience and studying Entrepreneurship at Temple University it seemed natural for her to open her own boutique. The idea came to Stephanie while at school. She wanted to dress true to her style, but was having difficulty finding jewelry that she could afford on a student's budget. Unwilling to compromise her style she developed a plan to open a jewelry boutique that offered affordable, beautiful, and stylish pieces that not only reflected her taste (bohemian and punk rock), but that of others. Her friendly and inviting store displays a variety of necklaces, bracelets, earrings, rings, and accessories in both statement and understated selections.
When Stephanie contacted me I was all too happy to plan a trip to Wild Lilies. The boutique is located in Ambler, PA and is surrounded by equally interesting shops and the Ambler Theater. As I walked into the store I immediately felt at ease. The decor is chic, but comfortable- furnishings are from Home Goods to keep with the theme of the store. Positivity is integral to the shopping experience. Good vibes, kindness, and happiness is all apart of the brand that Stephanie has built. Displays are pristine allowing the merchandise to really shine. Customers can easily browse while Stephanie lends a hand to pick out the perfect piece for every occasion. She travels to New York and various trade shows to select each piece herself. She makes sure to include trendy and classic accessories. Brides can shop for their bridesmaids gifts, concerts and various events, dressing up a casual look, girls night out, date night, all could be found under one roof.
Fall is upon us and winter is looming. Chunky knitwear, layers, and heavy coats are going to be the uniform for us East Coasters. This store will save you from feeling and looking drab. Adding a piece of special jewelry will elevate any look and keep you looking stylish all season! Plan a trip to Wild Lilies- you will not be disappointed. And remember- the holidays are right around the corner!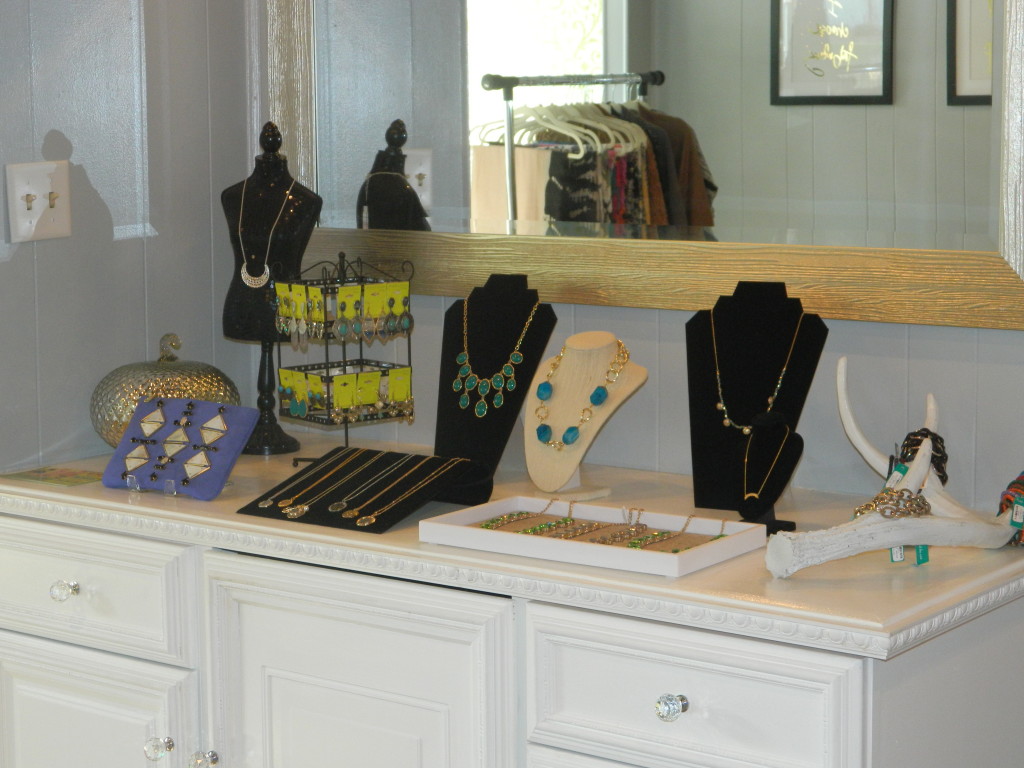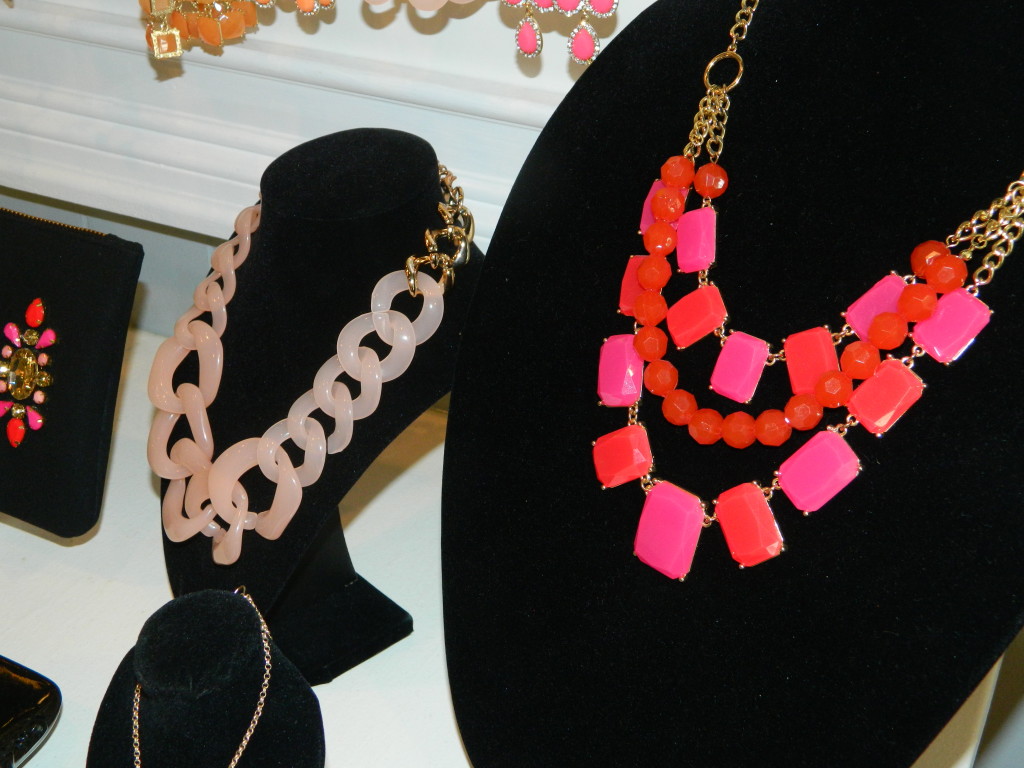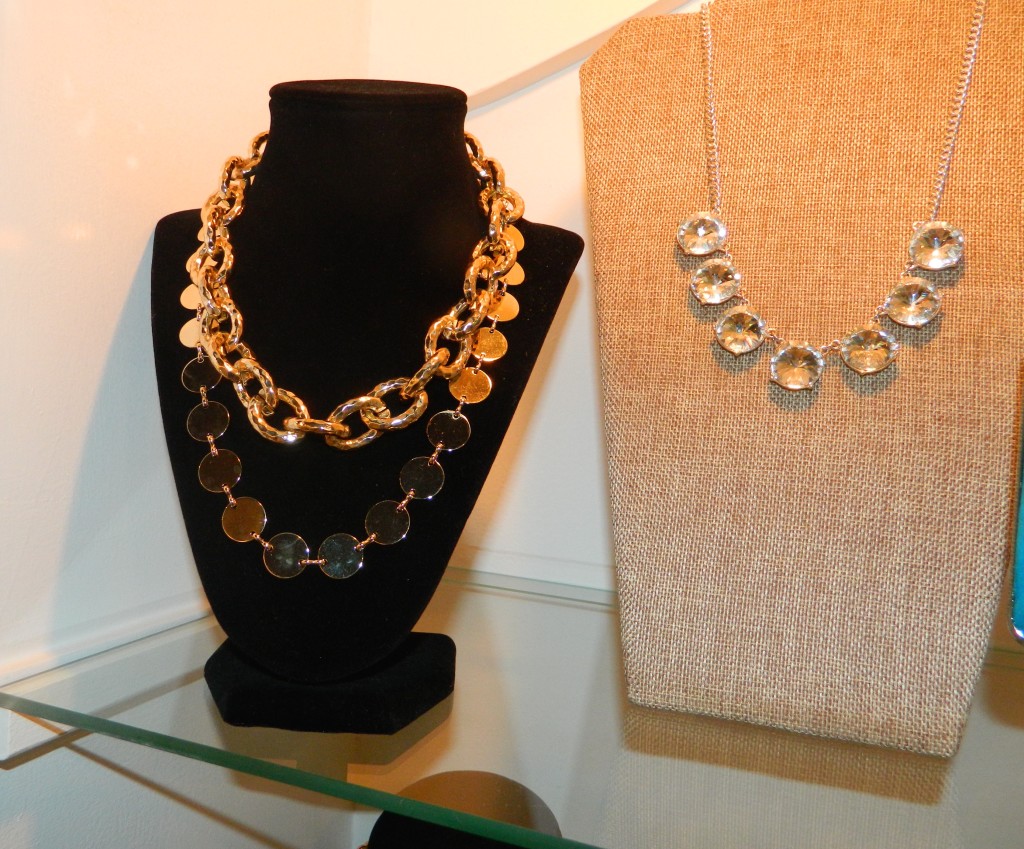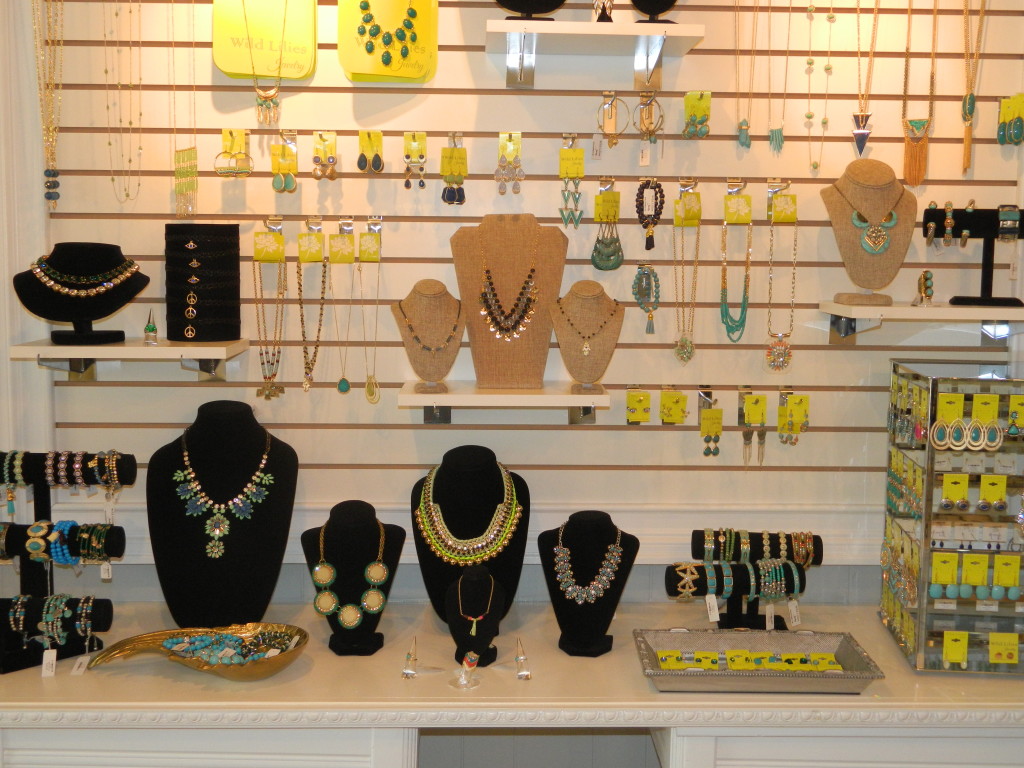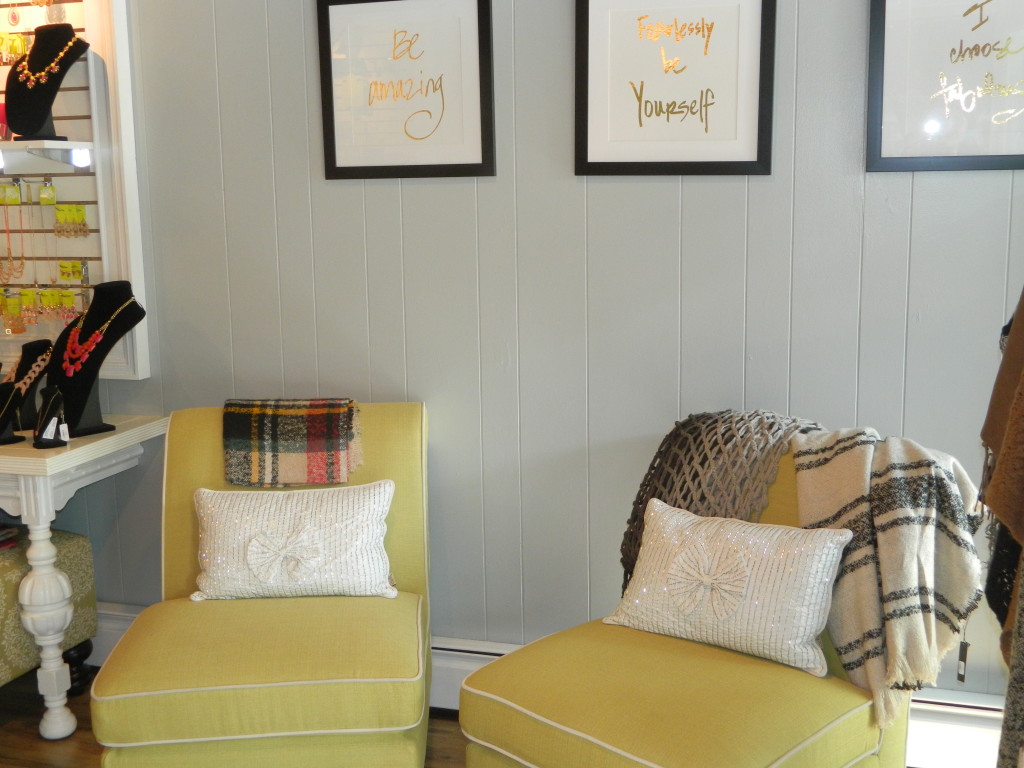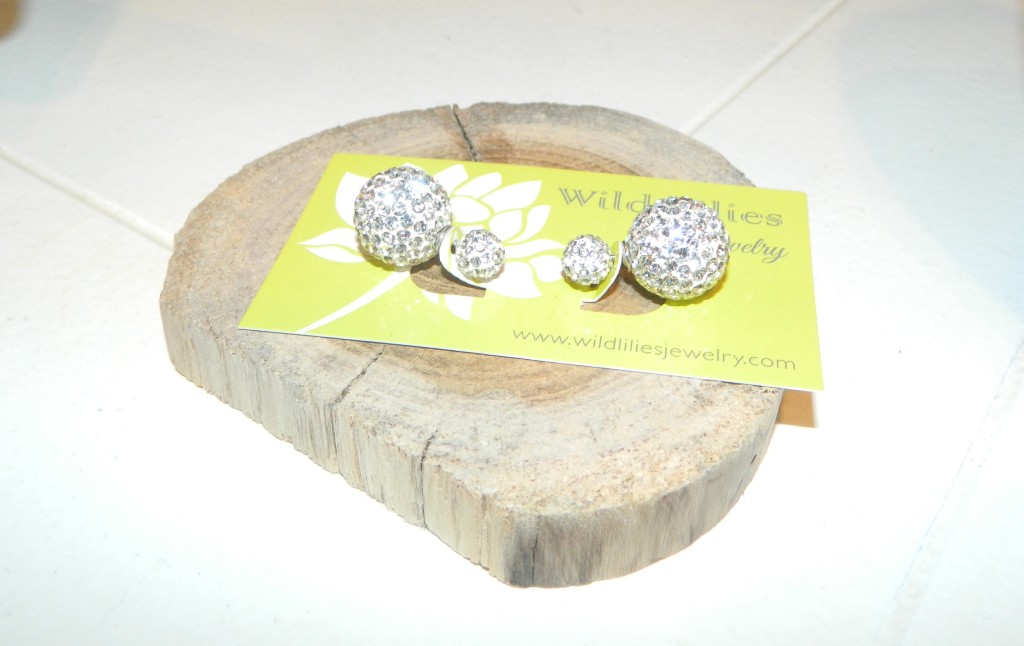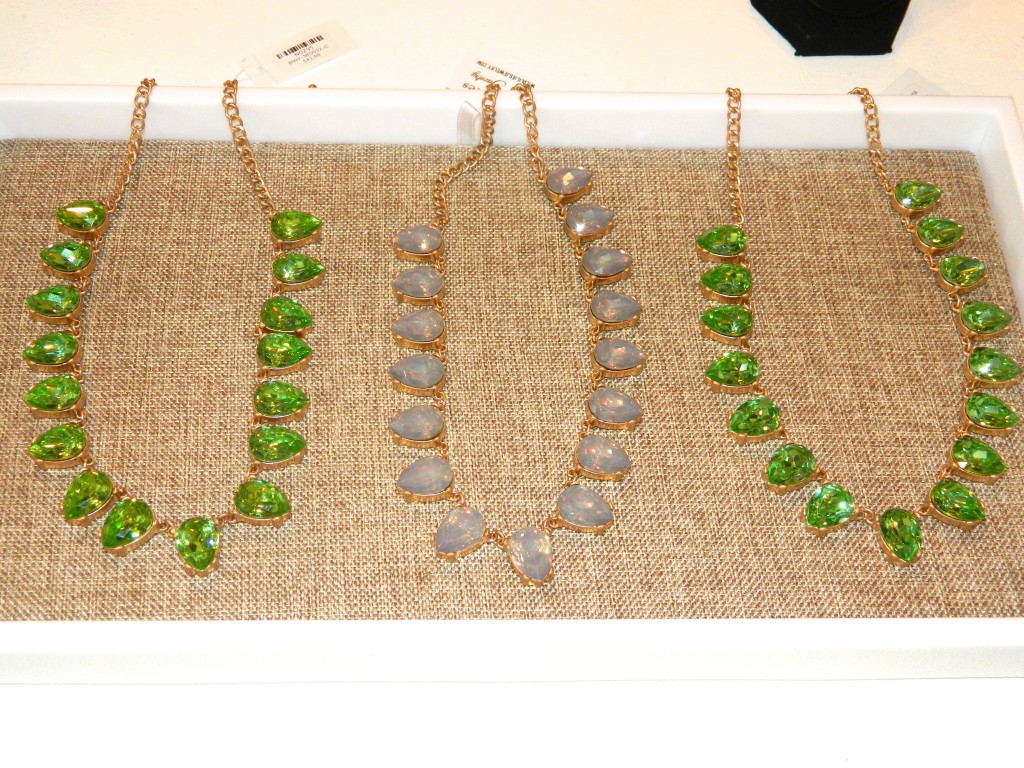 Ginger Herbein, the talented owner and self-taught designer of Sincerely Ginger Jewelry has teamed up with PAWS (Philadelphia Animal Welfare Society) to raise money for their non profit organization. Ginger has created a beautiful paw print collection available with gorgeous gemstones, rubies and sapphires. 15% of each purchase is donated to PAWS! Her fine jewelry is crafted from genuine argentium silver, which contains anti-tarnish properties and is incredibly lustrous. This fine jewelry collection is also made from recycled silver- and environmentally conscious choice. The quality of each piece is apparent and it is an easy and meaningful way to support a worthy cause.  Check out the complete paw print collection including rings, bracelets, earrings, and necklaces.
I am very passionate about the welfare of animals and believe in the importance of this dedicated and tireless organization, which is 100% donor funded. PAWS saves the lives of dogs and cats that are homeless, abandoned, or unwanted. PAWS is the largest no kill shelter in the city and operates two clinics that provide affordable vet care. Unfortunately, in the city of brotherly love, 30,000 homeless dogs and cats enter the animal control shelter and three in ten of them are euthanized. This is a tragedy that PAWS is committed to reducing significantly. They are responsible for finding homes for thousands of animals each year. PAWS makes its mission to find loving and forever homes for each of the healthy and treatable animals as opposed to senseless killing. Please head over to the PAWS website to learn more and see how you can help by volunteering your time and be sure to purchase one of Ginger's lovely pieces to support this organization.
Below, I am wearing one of Sincerely Ginger's silver paw print necklace with a textured finish.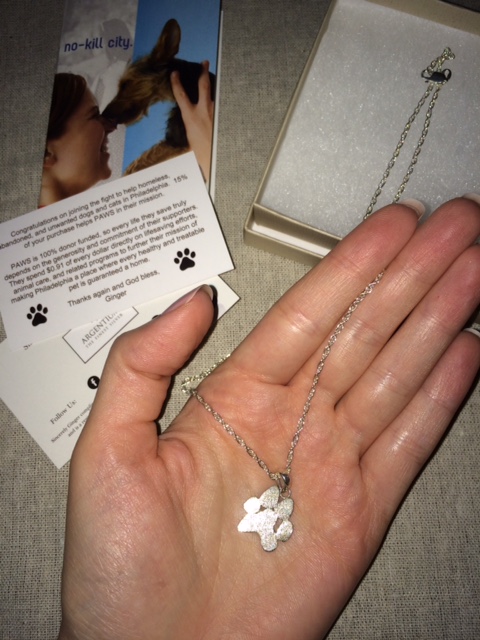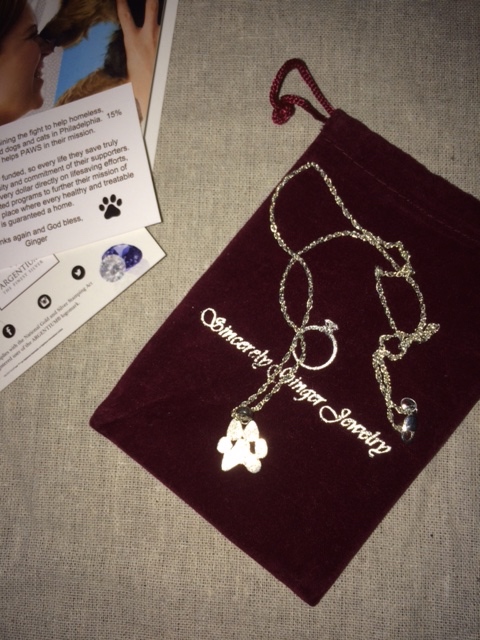 Copyright © Dandelion by Pexeto