A few years a go I chopped all of my hair off into a pixie cut. I enjoyed having that style for some time, but then decided I was ready for a change and started to grow it out again. The one thing I miss most about a short haircut is the low maintenance involved, especially in the summer months. It can be so challenging to tame frizz, avoid breakage, and repair damage from yanking it up into a ponytail or from the harmful rays of the sun. When my hair was short, I simply towel dried and styled and it stayed in place. Now I have my work cut out for me. It is important to protect hair from damage, while styling into a desired look.
Here are some of the products that I have found helpful. First, protect your hair from sun damage and your scalp from burning with Clarins Sunscreen Care Oil Spray. This spray is very lightweight and effective. I always spray my hair and head approximately 30 minutes before heading out into the sun to make sure it has the opportunity to soak in entirely. Throw it into your beach bag along with your sunscreen to avoid harmful rays.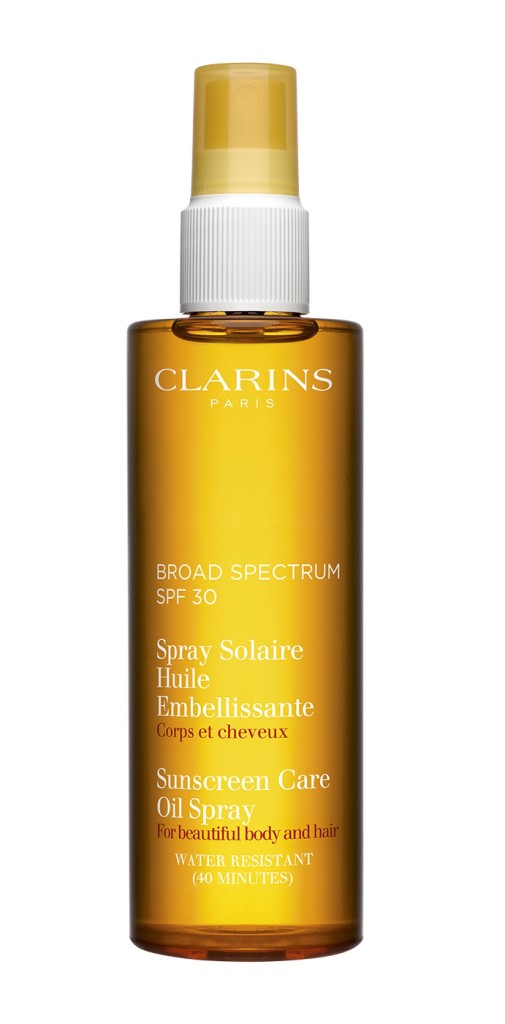 The humidity can feel like an uphill battle, specifically for those of us who do not have poker straight hair, but would like to all year round. I have spent hours in the bathroom blowdrying my hair and using a flat iron only to have it frizz out as soon as I am finished. Of course now there are better products available to decrease the chances of that nightmare, but sometimes it is just easier to let your hair dry naturally. For those days use the Sheer hydration leave-in mist by Ogx on towel dried hair. This conditioner contains argon oil and smoothes and moisturizes hair without weighing it down.
Next if you want a little extra shine and manageability spray the Shimmering keratin oil onto styled hair. This product contains a combination of coconut, avocado, and cocoa, which smoothes, softens, and adds a brilliant shine to hair. I like to wash my hair before bed, use a wide tooth comb, towel dry, add the sheer hydrations leave-in mist and go to bed. When I wake up and my hair is completely dry, I then brush with my Mason Pearson brush and spray with the shimmering keratin oil to tame any flyaways.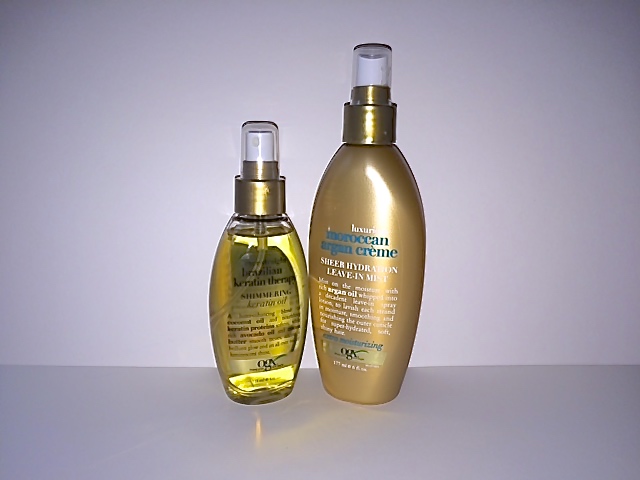 Here are my results! My hair looks and feels incredibly soft and the keratin oil adds the perfect amount of shine without looking greasy. Embrace your natural texture.