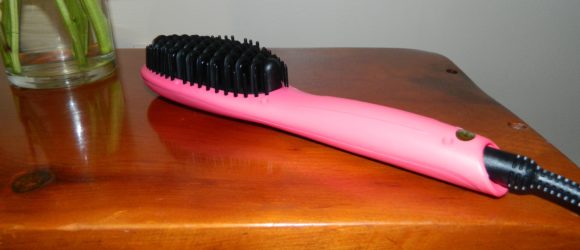 House Call! Below is the video of the amazing transformation from curly to straight hair just by brushing with Sapphire Brush Straightener. The results are impressive; shiny, healthy, straight hair without all the fuss.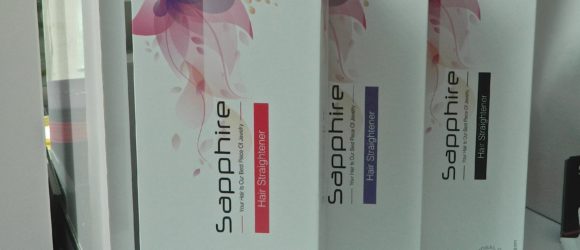 I am always leery of trying heat based tools, partly because it brings back old memories of straightening my hair before high school only to leave with a partly wavy look. You know the tight wave all around the crown that simply will not bend to your will, curly girls I'm sure can relate. And even with that level of dissatisfaction the fact remains that those types of tools on a regular basis can be damaging.
But as the say, "the times they are a changin'" and advances in technology have been vast. I had the opportunity of learning about a new company that uses ionic heat technology to reduce damage and perfectly straighten your locks, Sapphire. You may recognize them as the beautiful and pristine stands located throughout the King of Prussia Mall. You may have even had the great joy of meeting with Enzo to have your hair coiffed and learn about the brand, as I did.
Sapphire tools offers an ionic heat brush made from 100% magnetic ceramic brushes. In just minutes and with great ease, you can brush your hair smooth, straight, and gorgeous! Steam is the magic ingredient in this product, which creates the final silky results. I have the brush in my possession and intend of demonstrating in a how-to, before and after video so please stay tuned!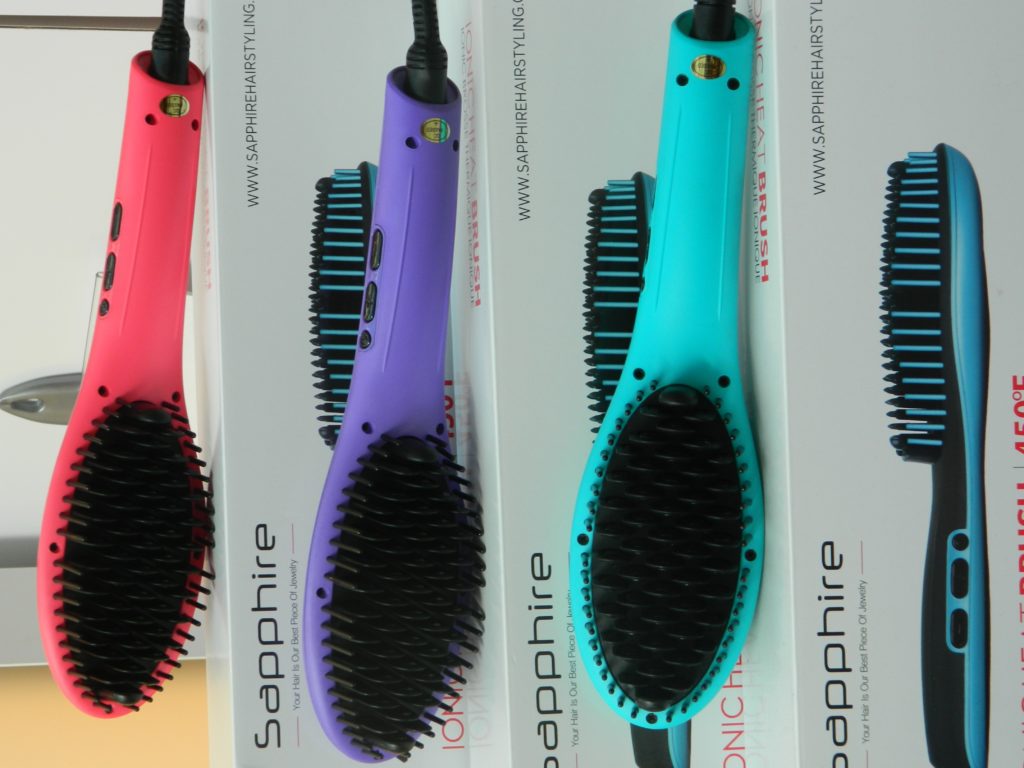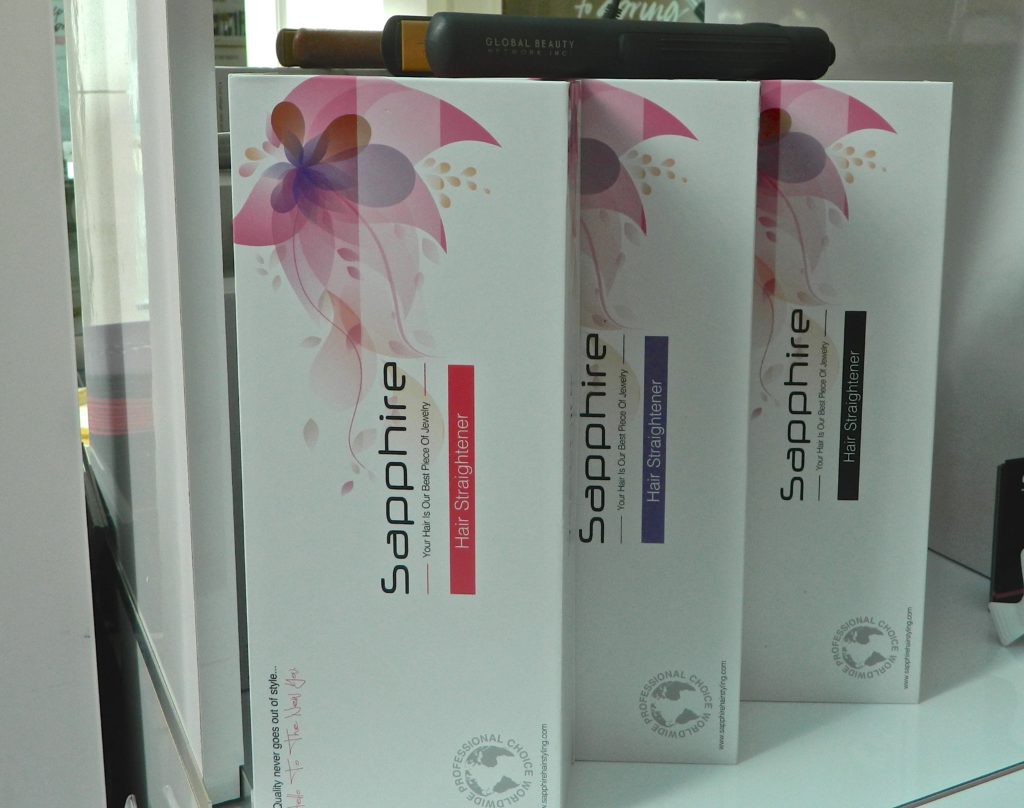 I have tried out my Artur Kirsh haircare products for the past couple of months and needed to share the beautiful results!
I am not sure which product is most important for your hair, but I love conditioner. I find it a mark of a quality product. Artur Kirsh offers Silk Conditioner with a luxuriously rich texture packed with amino acids, corn and rice protein. Together these ingredients strengthen damaged hair and add incredible shine! Static and tangles are also greatly reduced with this deliciously fragrant product. Remember Artur's tips for best results. Apply conditioner beginning near your ears; avoid applying to the scalp directly. Rinse with cold water. Precede conditioner with the Artur Kirsh Color Friendly Shampoo, which contains aloe and botanicals. This shampoo has lengthened my color and reduced the time spent in the salon for touch-ups.
Ask Shiny is one of Artur's fabulous styling products, which protects hair from heat damage, reduces static, and frizzy unruly strands. Hair is left soft, shiny, and healthy looking. For every $1 sold from purchasing an ASK product, Artur donates to various charities. Currently, the proceeds are donated to charities that benefit children.
Last month, I visited The Studio CL and Owner and Lead Stylist Artur Kirsh. The salon embodies the cool, effortless "steeze" that is Philadelphia. Here is what struck me during my visit; the friendliness of the staff and the loyalty of both clients and staff. The current 19th street salon will be relocating to two fabulous state of the art locations, The Bellevue and Manayunk. As I mingled throughout the salon, I quickly realized that clients and stylists will be following Artur to the newest additions. Some clients have been with Artur for decades; a true testament to his talent, management, and business leadership.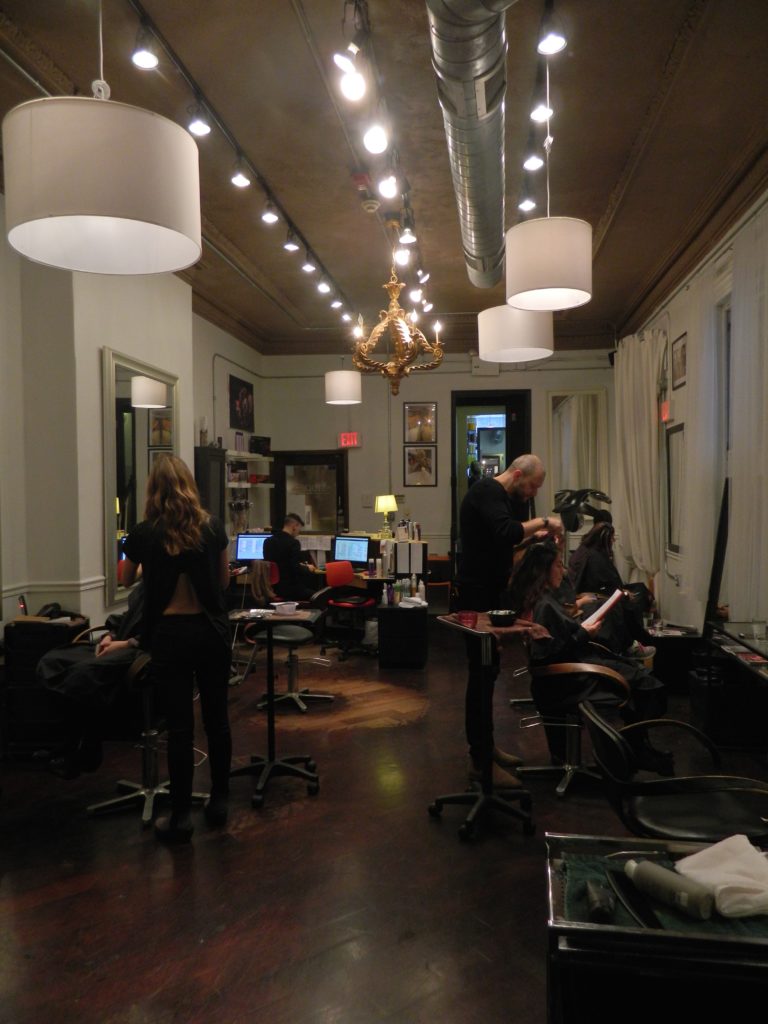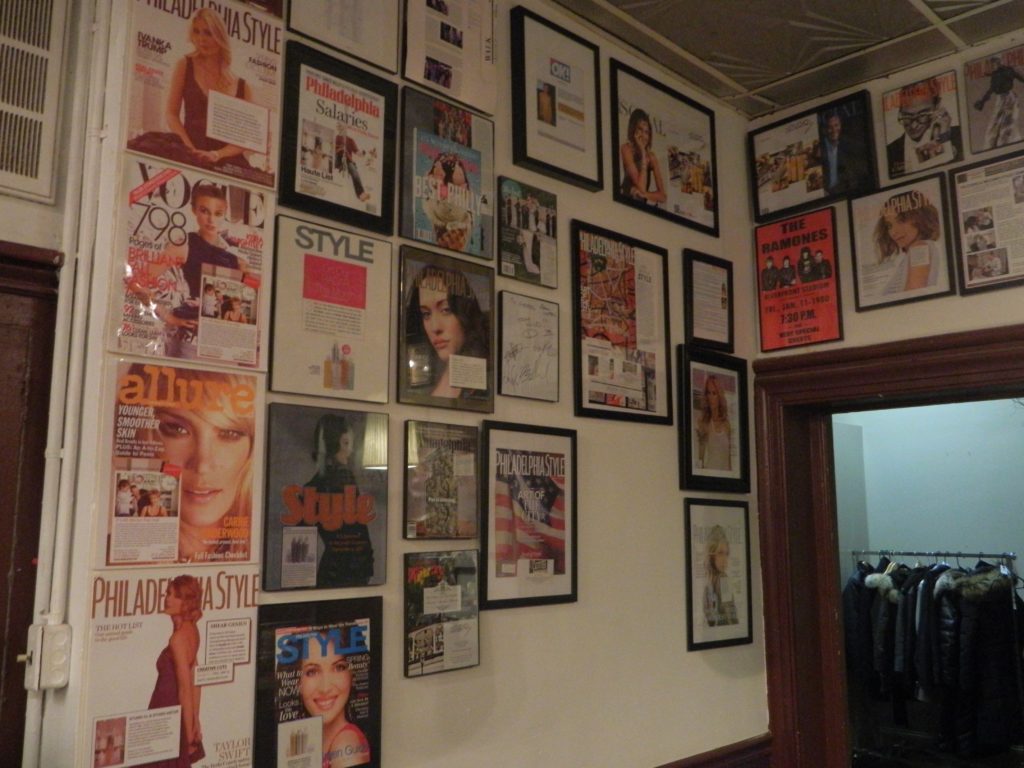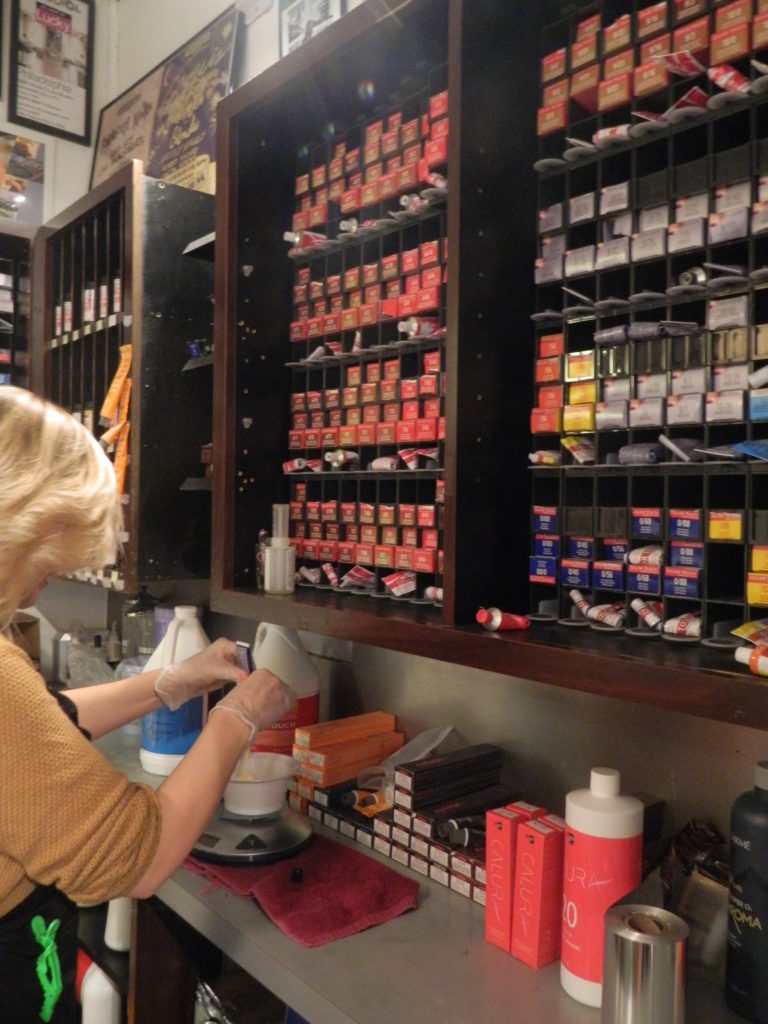 Artur is trained in dry cutting, a rare art form that makes a world of difference in the final result. He explained to me that cutting wet hair has a disadvantage; the inability to see the entire shape. Hair strands cling together. Cutting dry hair allows the stylist to see every strand and create the perfect shape for the texture and person. In both color and cut, Artur looks at the entire client. Each client's request can be modified to suit their natural hair texture, skin tone, and lifestyle, which is vital in creating the perfect look.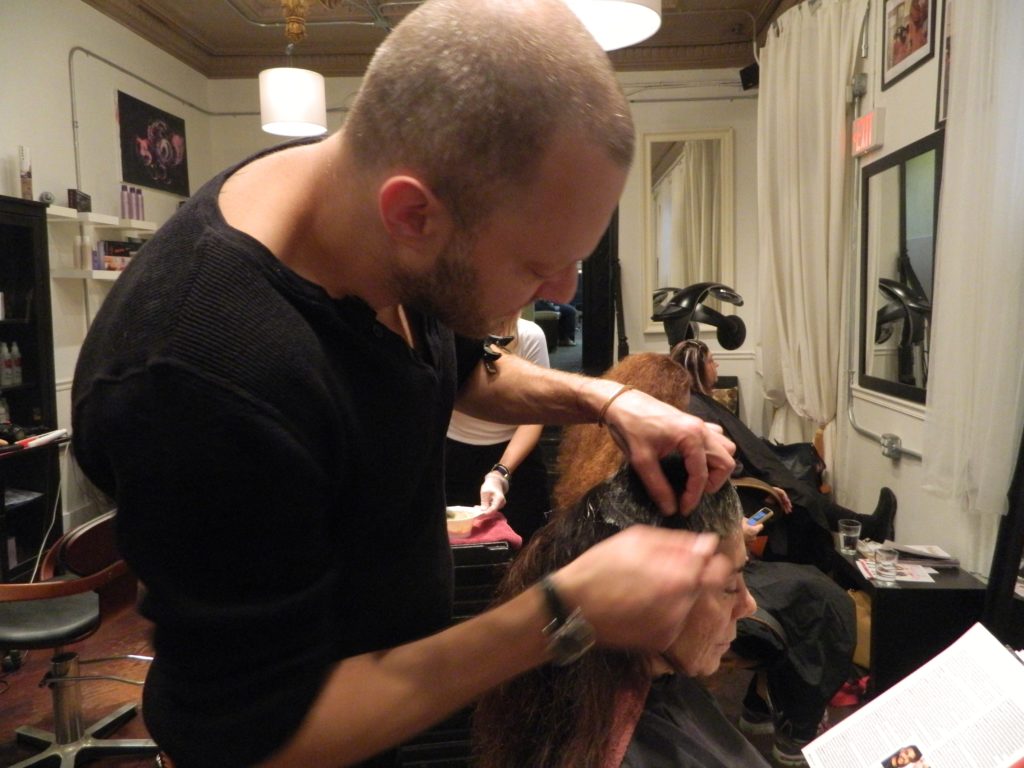 Artur shared some helpful tips to keep your hair full and keep the static away this winter:
Be sure to use a bristle brush- avoid plastic, which will only create more static.
Always condition your hair! Apply the conditioning product lower on your head instead of directly on the crown. This will reduce any product build-up that weigh hair down. Rinse with cool water not hot, which will leave hair full and moisturized.
Make sure to massage your scalp every time you wash your hair. This will improve the blood circulation to the scalp and ultimately increase hair growth.
Please stay tuned for my review of the Artur Kirsh hair products and the newest locations where Artur will create something special for my hair!
Dying your hair, the environment, hot tool products all cause damage to hair, which can change the texture causing unruly, frizzy hair strands. Most of us are going to continue to dye our hair especially if we have premature gray.
To counteract the damage we may be causing try using this fabulous product, Luster Lock Instant Shine & Repair Treatment by Joico. This all-in-one conditioner and styling cream is a miracle worker for hair. It can be used on all hair colors and textures. It is packed with Manketti and Argan oils. The rich, luxurious consistency immediately adds moisture back into the hair strands. Your hair is left looking and feeling incredibly soft and shiny, which accentuates any hair color technique.
You can apply Luster Lock as a finishing cream to tame any wild strands or use in place of a deep conditioning treatment. I love using this product as conditioner. My hair is hydrated, glossy, and completely detangled. It can be applied after every shampoo. Luster Lock does not weigh your hair down with product, which is so important. This is definitely one of my favorite hair products on the market!
Check out Joico's video to see the results for yourself.
Once you change your hair color dramatically, you need to consider the maintenance. If you want your color to last as long as possible in between trips to the salon, you must have the right products. Last month, I changed my hair color to red at The Rittenhouse Spa & Club by the talented Paul Labrecque and was in need of new products to keep my color vibrant and my hair healthy.
After my fabulous new hair, I purchased the Paul Labrecque Color Shampoo and Color Condition Protection Mud Mask.  Both shampoo and conditioner are completely free of sulfates, parabens, and sodium chloride. It is rich in moisturizing jojoba oils and smells delicious. Paul's products are made in the U.S.A. and not tested on animals. The Mud Mask contains apricot and sunflower oils, marine mud, seaweed, and jojoba to infuse hair with minerals that restore moisture.
I have been using these products for a month and am amazed by the results. My color is bright and my hair is soft, glossy, and healthy looking. Remember, without the right products, you are wasting your money entirely. Your color will fade quickly and you will be visiting the salon more often than necessary. Invest in these Paul Labrecque products for incredible hair care! The entire collection is wonderful. I recommend the Curly Style Curl Defining Gel for those who want tame, perfect ringlets and the Daily Finish Shea Butter Texture Balm for difficult, frizzy or flyaway hair. All products can be purchased online or at The Rittenhouse Spa & Club.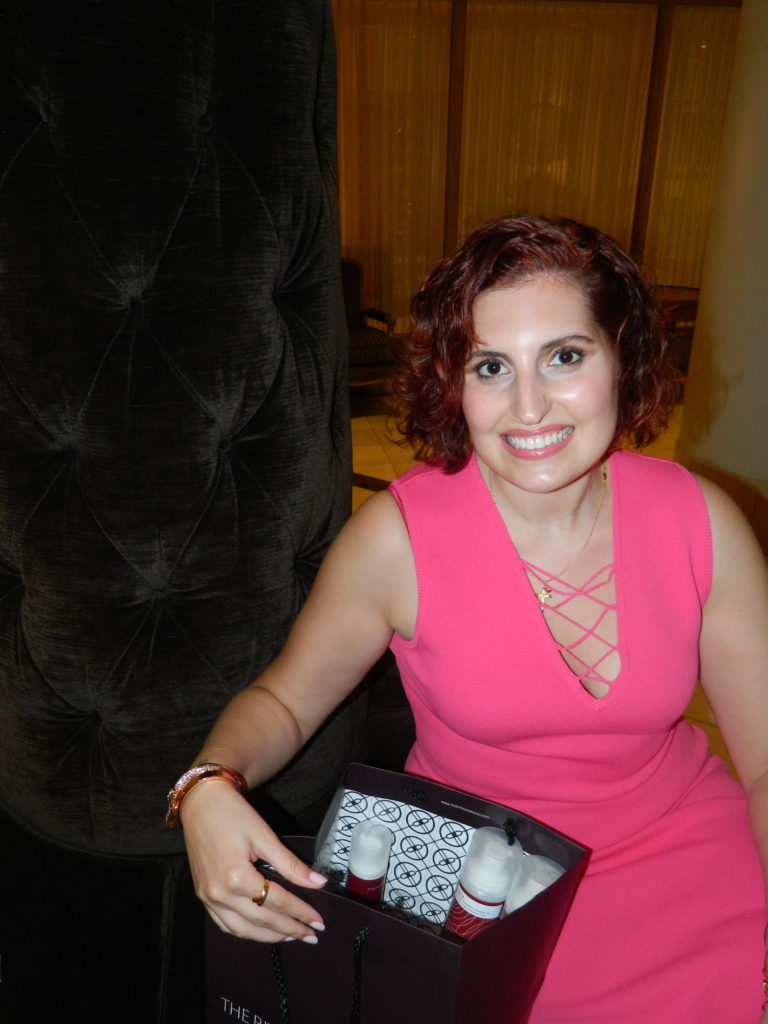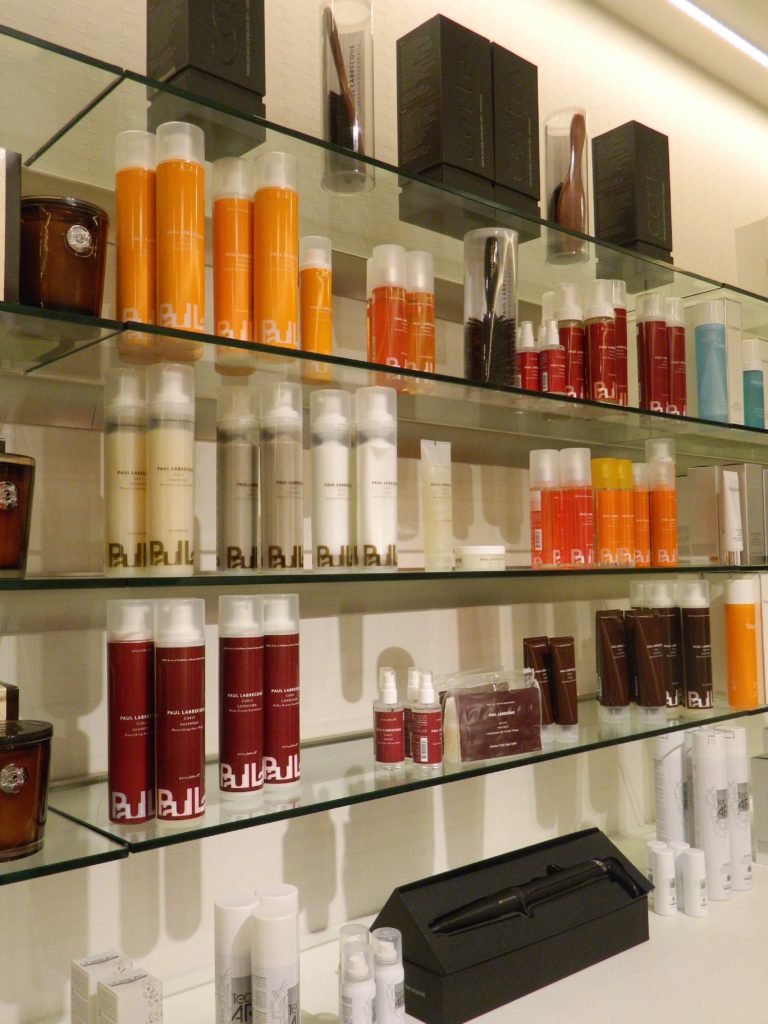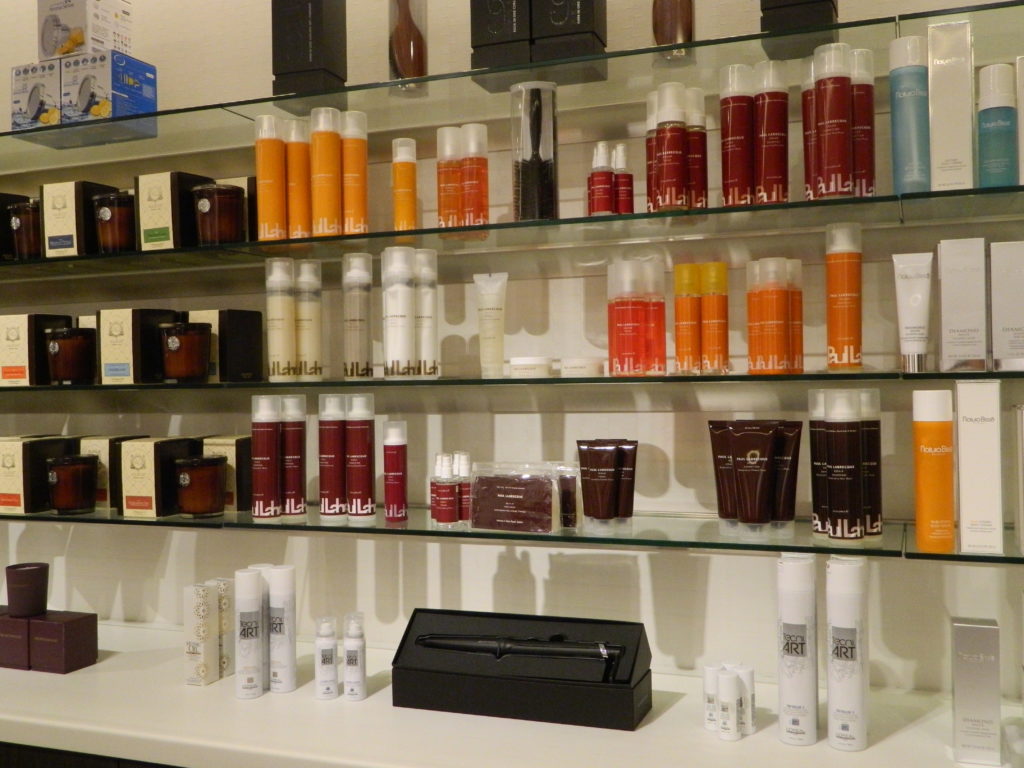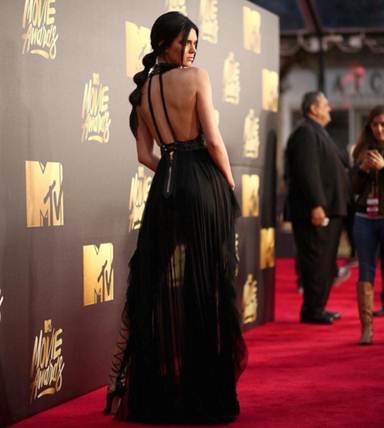 The warmer season will be here with a vengeance. To avoid dripping with sweat while your long hair is stuck to your face try this chic alternative. I decided to chop my hair before the summer season, but for those of you with long gorgeous locks, here's how to achieve the perfect bubble ponytail using the Conair Bubble Ponytailer.
Place hair in a pony at the nape of the neck and secure with a scunci elastic
Insert the Conair Bubble Ponytailer and wrap your hair around each bubble and secure with another scunci elastic. Repeat until you get to the bottom.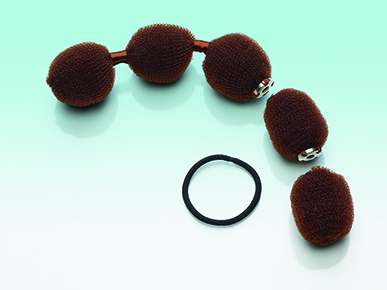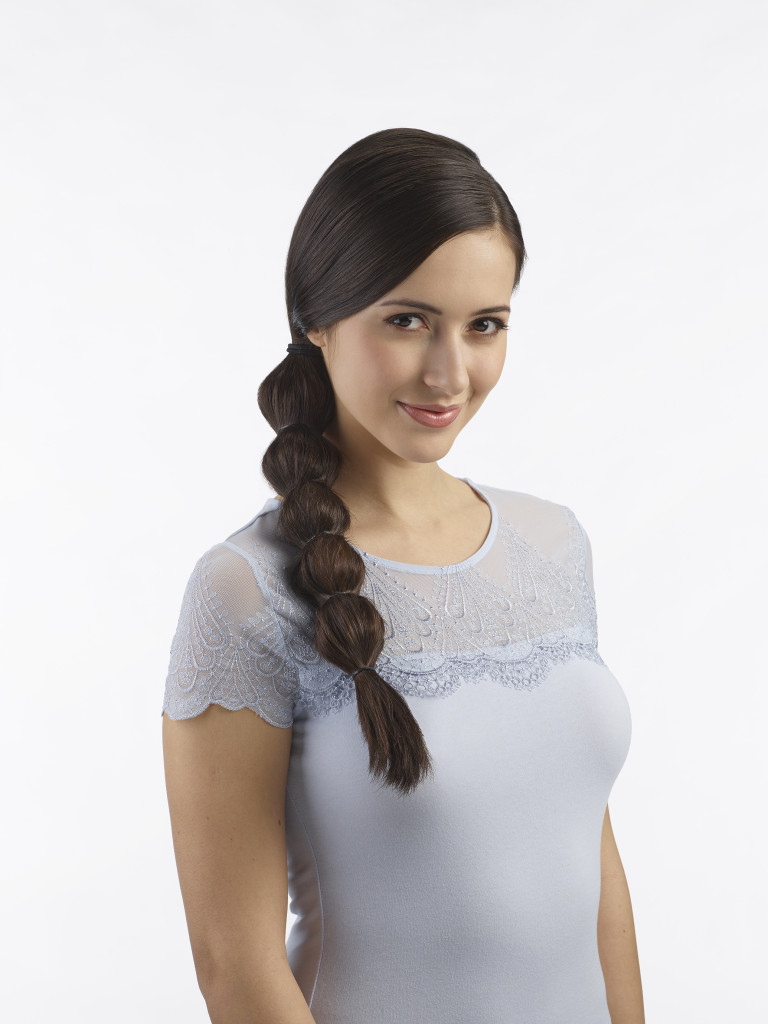 I have been working tirelessly to put together my suitcase for my upcoming trip to Miami. Packing as I have said before is something of a chore for me, not as bad as unpacking though. I find that the task is much easier when you work little by little. Start with one area like toiletries for instance. This will cut down on the stress. A checklist never hurts. Keeping organized is key to alleviating the pressure and to ensure that nothing is forgotten.
As of now I have the majority of the items I need and believe it is a good time to share some of my finds.
Tips to consider, when you can try purchasing travel sizes. It will reduce the weight of your suitcase. When you are visiting a warm climate and anticipate lying in the sun, make sure to protect your skin. Sun tan lotion is crucial. Make sure to pack gentle products in case you do get a sunburn. I love Dove body wash and after shower care including Palmer's Cocoa Butter Formula.
Keep in mind that makeup remover should be gentle as well. A sunburn, excessive makeup, saltwater, chlorine all can take their toll on your skin. My favorite makeup remover and face wash is Purity from Philosophy. Follow with an excellent and hydrating moisturizer like Kiehls Rosa Arctica.
If it is not necessary to blow out your hair on vacation then try embracing your natural hair. I am packing Alterna Bambo Beach Summer Ocean Waves.
As for makeup, pack a bronzing powder to accentuate your tan or apply as a healthy alternative to sun bathing. I am packing Laini Cosmetics bronzers, lipstick, and liquid shimmer. I am packing a small eyeshadow palette in Burgundy times nine from M.A.C. 
More to come. My bathing suit and cover up tips are next!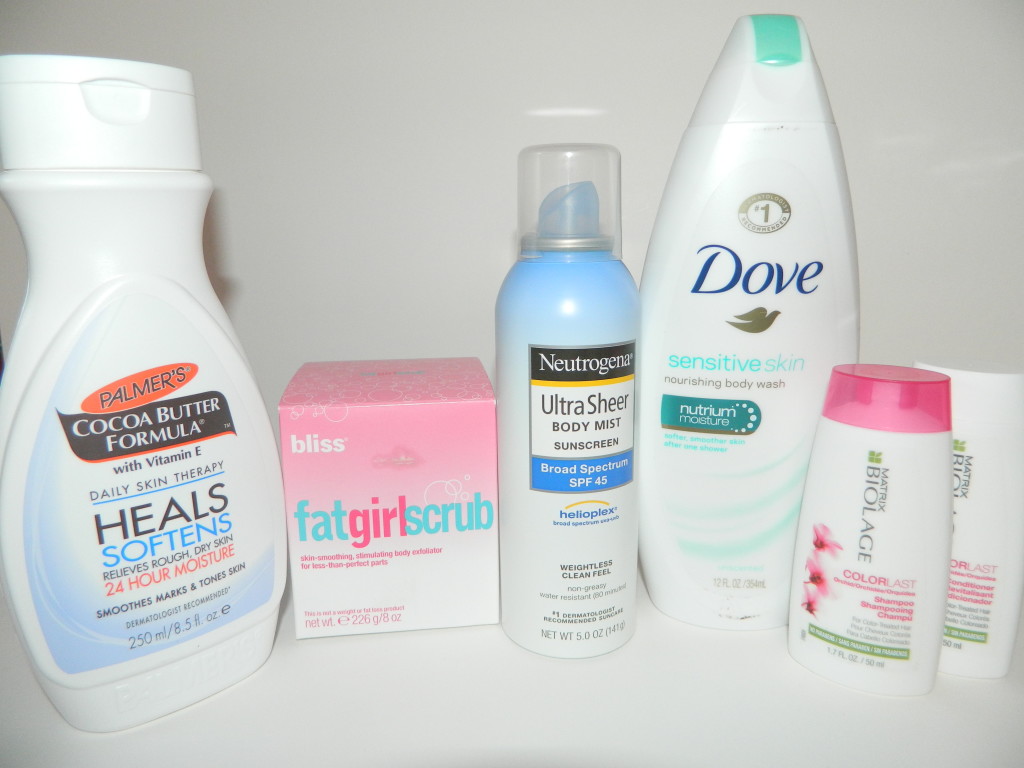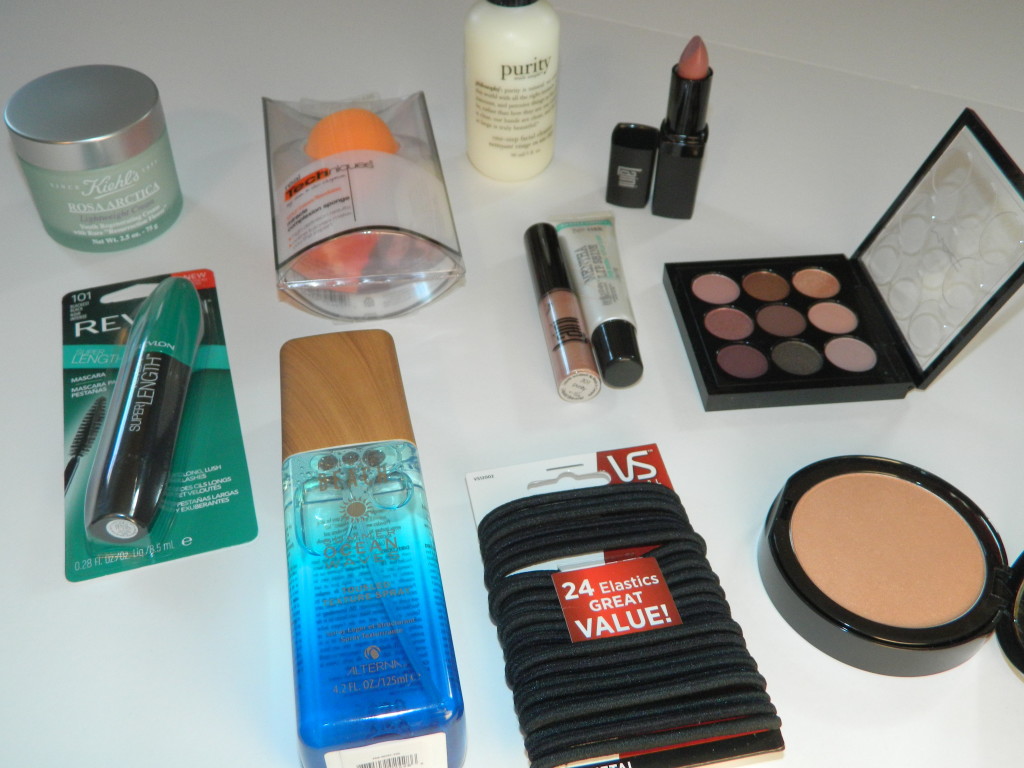 Previously, I featured posts on Mineral Fusion, a vegan, gluten, and sulfate free brand that can be purchased online or at Whole Foods. This cruelty free brand sells a full range of products including cosmetics, hair care, body care, nail, and skincare. Mineral Fusion is committed to delivering effective and gentle results using only the finest and natural ingredients such as aloe, rosemary, and orange oils each utilized for a specific concern and need.
I have featured the cosmetics and nail care, but want to focus on the wide range of hair care products, which would make a beautiful gift this holiday season! Mineral Fusion offers hair care products that address needs including dandruff, color treated, and damaged hair as well as products for all types of hair- fine, dry, curly. Shampoos and conditioners are not the only products available. Specialty balms like the Volumizing beauty balm provide a lift from the root using sunflower oil and biotin.
During the season, the last thing you want to worry about is gray hair.  Unfortunately, since everyone feels the same way, hair salons are packed and an appointment may be difficult to acquire. In the meantime, between touch ups, try the Mineral Fusion Gray root concealer offered in black, dark brown, medium brown, and light brown. The wand on this concealer is similar to a mascara wand, only grasping fine hairs including the difficult temples and covering grays entirely. There is no off putting odor to the product, the color glides over hairs covers completely and dries quickly.
Make sure to visit the Mineral Fusion site of purchase at your local Whole Foods. This brand would make a beautiful and thoughtful gift this season.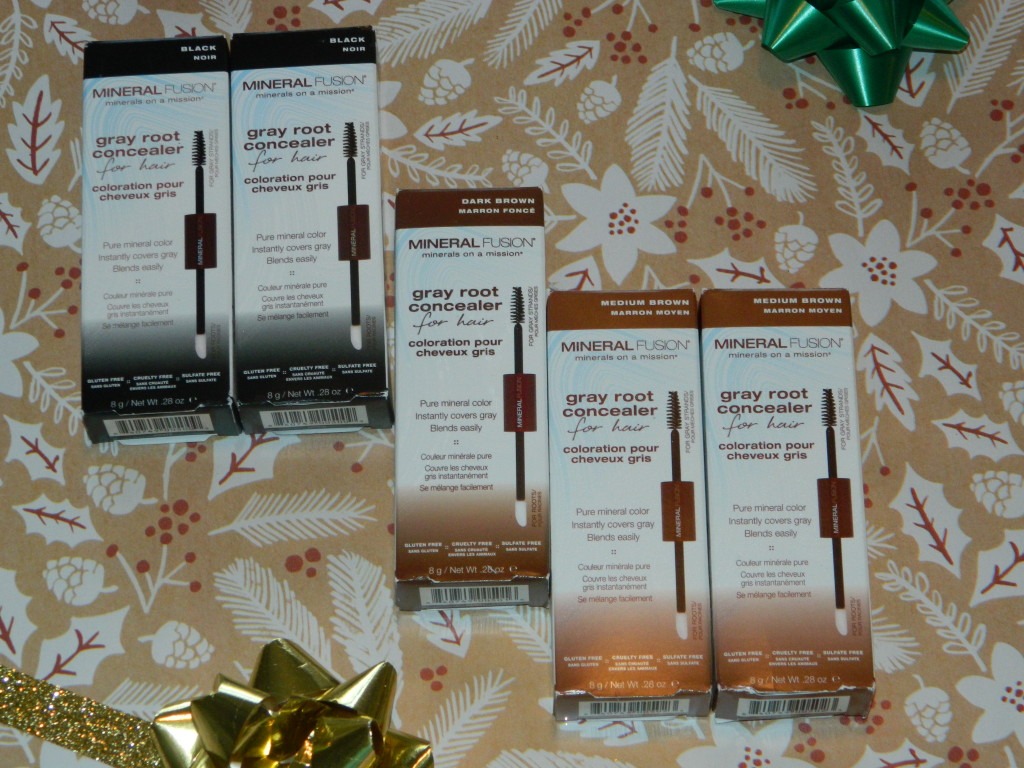 A few years a go I chopped all of my hair off into a pixie cut. I enjoyed having that style for some time, but then decided I was ready for a change and started to grow it out again. The one thing I miss most about a short haircut is the low maintenance involved, especially in the summer months. It can be so challenging to tame frizz, avoid breakage, and repair damage from yanking it up into a ponytail or from the harmful rays of the sun. When my hair was short, I simply towel dried and styled and it stayed in place. Now I have my work cut out for me. It is important to protect hair from damage, while styling into a desired look.
Here are some of the products that I have found helpful. First, protect your hair from sun damage and your scalp from burning with Clarins Sunscreen Care Oil Spray. This spray is very lightweight and effective. I always spray my hair and head approximately 30 minutes before heading out into the sun to make sure it has the opportunity to soak in entirely. Throw it into your beach bag along with your sunscreen to avoid harmful rays.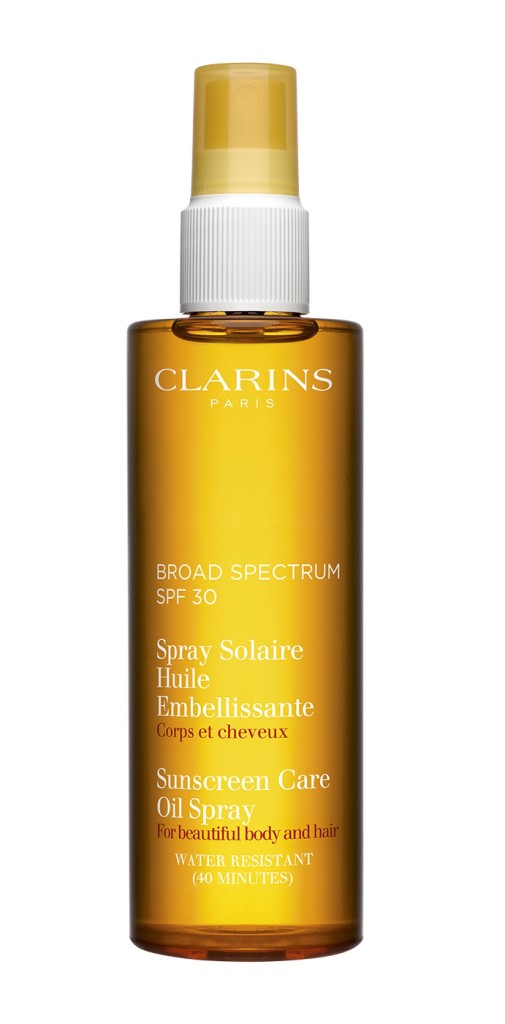 The humidity can feel like an uphill battle, specifically for those of us who do not have poker straight hair, but would like to all year round. I have spent hours in the bathroom blowdrying my hair and using a flat iron only to have it frizz out as soon as I am finished. Of course now there are better products available to decrease the chances of that nightmare, but sometimes it is just easier to let your hair dry naturally. For those days use the Sheer hydration leave-in mist by Ogx on towel dried hair. This conditioner contains argon oil and smoothes and moisturizes hair without weighing it down.
Next if you want a little extra shine and manageability spray the Shimmering keratin oil onto styled hair. This product contains a combination of coconut, avocado, and cocoa, which smoothes, softens, and adds a brilliant shine to hair. I like to wash my hair before bed, use a wide tooth comb, towel dry, add the sheer hydrations leave-in mist and go to bed. When I wake up and my hair is completely dry, I then brush with my Mason Pearson brush and spray with the shimmering keratin oil to tame any flyaways.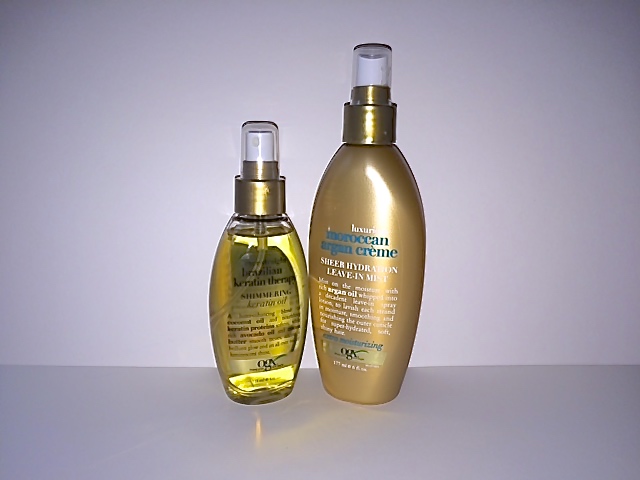 Here are my results! My hair looks and feels incredibly soft and the keratin oil adds the perfect amount of shine without looking greasy. Embrace your natural texture.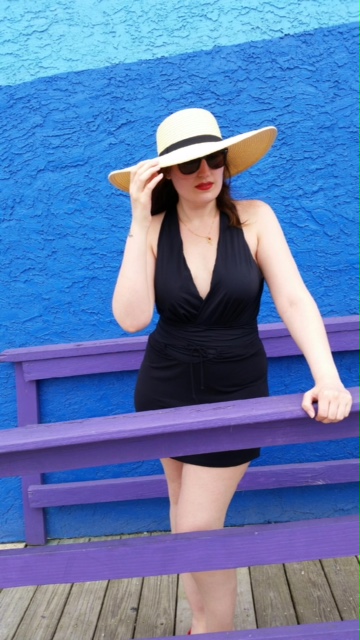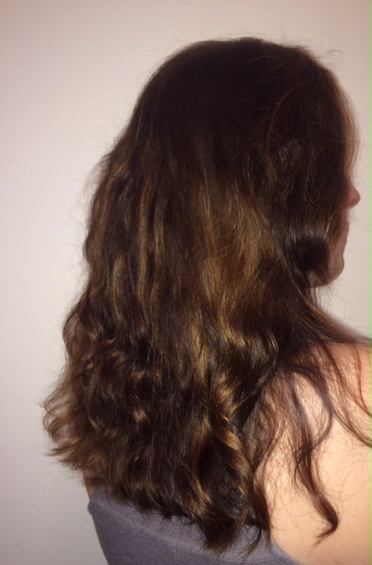 Copyright © Dandelion by Pexeto