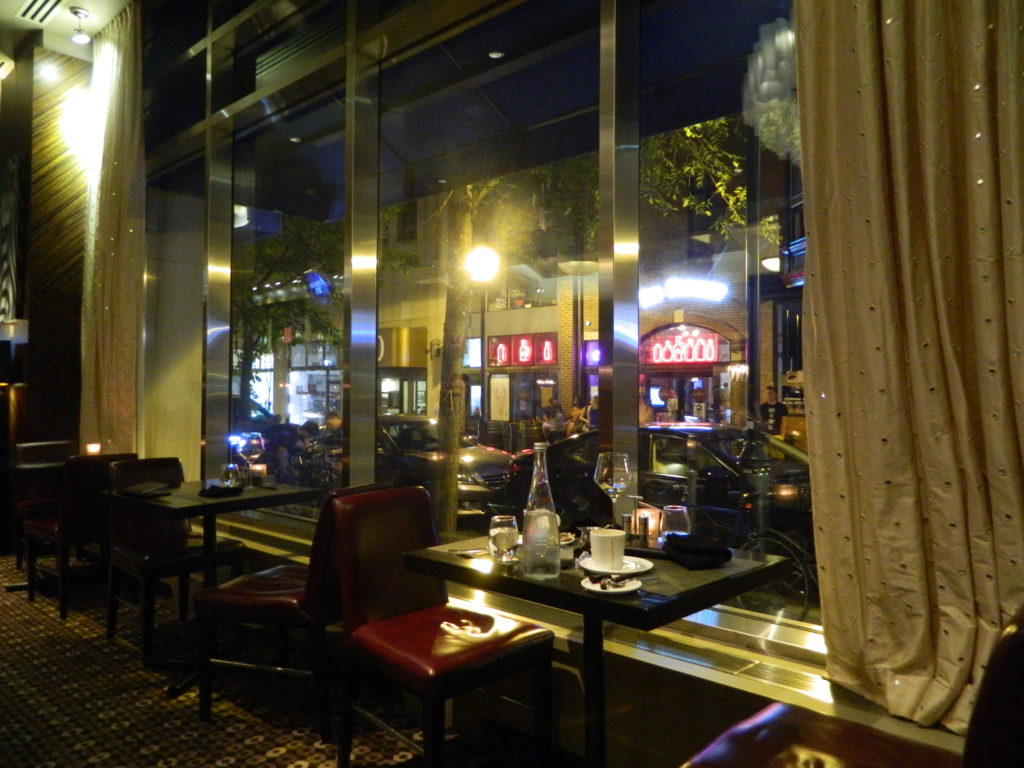 I have never gone to a restaurant, completed six courses and left feeling healthier. However, this was the case last week after eating one of the best meals of my life at the Liberté Urban Lounge in the Sofitel Hotel. The food was prepared by Executive Chef Luke Rogers. Let's backtrack just a bit before I dive into the dining experience.
When I first decided to feature a hotel series on Sugarpeel, I wanted to capture the unique differentiators that make some of the best hotels in Philly special. Each one that I cover will focus on something different- whether it is food, stay, services. I focused on the Liberté Urban Lounge in the Sofitel. Prior to confirming my reservation, I gave my dietary restrictions to Chef Luke, convinced that it would be an inconvenience. Nothing could be further from the truth. Chef Luke agreed immediately and began his homework and prep for my visit.
As a Celiac, Vegan, and allergy sufferer it is usually an anxious experience to dine out. I also have an unsettled feeling wondering if there is a cross contamination in the kitchen that will leave me fishing for my Epipen. The moment I entered the Liberté Urban Lounge and sat down there was a beautiful personalized menu with a series of courses specifically designed by the Chef. I had a wave of relief; knowing that I would not have to worry and cautiously eat my food.
Each server was kinder than the next. I would like to personally thank Michael, Kurtis, and Mary who were exceptionally attentive, knowledgeable, and a pleasure to meet. The courses utilized all of the fresh ingredients that I could eat. Chef Luke played with textures, complex flavors, and modern plating. He describes his cuisine as "refined yet approachable." Everyone should be able to experience a delicious meal.
Chef Luke leads by example by treating his staff with respect in order to foster a creative and healthy atmosphere in the kitchen. Fear is not the way to produce excellent food. To ensure this atmosphere, Chef Luke prefers a hands on approach by hiring each new employee, making sure that everyone is on the same page and works as a team. You will not see anyone throw a pan in his kitchen!
It was an overall inspiring experience as I often find myself struggling to create a satisfying meal without defaulting to something plain and flavorless.
The Sofitel is just minutes away from Rittenhouse Square, which is one of my favorite locations in the city. The park is beautiful, lively, and a great spot to people watch. Friends of Rittenhouse  provide a complete guide of the events and happenings in the square. If you are staying in the area of the Sofitel, make sure to visit Rittenhouse, which has something for everyone, every age. If you love shopping, walk on Walnut street in the shopping district for luxury boutiques.
Stay tuned for my next post including a video and detailed description of the scrumptious menu customized by Chef Luke at Liberté Urban Lounge!