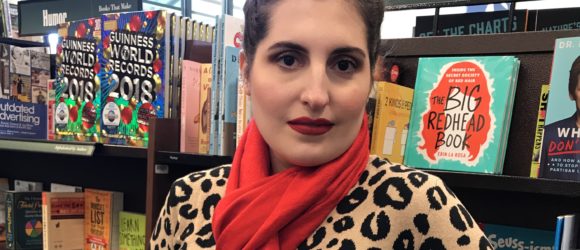 I love after Christmas shopping. The sales are amazing this time of year in all departments. I had to make a Target run of course. I made out like a bandit and will be showing you all my goodies soon! Yesterday, I stopped by Barnes and Noble and immediately ended up in one of my favorite sections, scrolling through the Adriana Trigiani section. If you haven't already, I highly recommend reading her books. Each one is filled with tremendous heart in a gripping witty writing style that hooks you from beginning to very last page.
As I perused the store, thumbing through some of my favorites, it seemed like a good time for a impromptu photo shoot. As far as cold weather outfits go- I could have definitely layered more. It has been so bitter cold that I need to wear my puffer coat at all times. This outfit is one of my fabulous finds. I'm wearing a leopard sweater from Target, sorry to say that I cannot find it online, but it is still sold in many of the stores. A pair of textured black leggings at Calvin Klein- similar here. I found a pair of very warm vegan combat boots at DSW, which I love. Stay tuned for more of my fashion finds!
As Father's Day approaches many of you may be preparing to buy Dad some sort of tie or socks. I can remember buying my Dad a shirt as a child. I was so proud to pick out a shirt, it seemed so unique and grown up of me. One small problem. Clearly my fashion eye was much more bold as a kid. I was after all the queen of sequins and glitter. Nothing was subtle in my closet so it made sense that I chose a lime green and tied dyed pattern shirt for my Dad. He graciously accepted the gift and still has that very loud shirt to this day!
Here are some gift ideas (other than ties and socks) for your Dad!
Bath and body products from C.O. Bigelow. One of my favorite stores ever (and one of the oldest apothecaries). The cleansers, shampoos, and soaps are all amazing formulas and smell incredibly refreshing.
Concert tickets are a wonderful gift for your Dad and an outing for you both to go together. This summer in Philly both Brian Wilson and Paul McCartney are playing.
Sunglasses are a cool accessory for Dad and very practical for the summer season. I love the selection of frames at Hugo Boss.
Barnes & Noble each month features their favorite books in a particular genre. If your Dad is a history buff, for instance, this would be a good place to start to find a perfect summer read for Dad. Also a really unique idea is a subscription to The Distillations Magazine from The Chemical Heritage Foundation, focusing on science, culture, and history.
Yesterday afternoon, I attended the much anticipated SPW sponsored event, which featured guest speaker, Kate White. Kate is an accomplished author and the former Editor-in-Chief of Cosmopolitan, where she worked for 14 years creating one of the most successful magazines in the world!
The DoubleTree in King of Prussia was the location for this exciting event and as I walked in the doors the energy was palpable. People were networking and carrying on lively conversations, just as happy to be attending as myself. I met some very lovely and interesting people and exchanged business cards. As we filed into the conference hall lunch was served and then it was time for Kate to take the stage.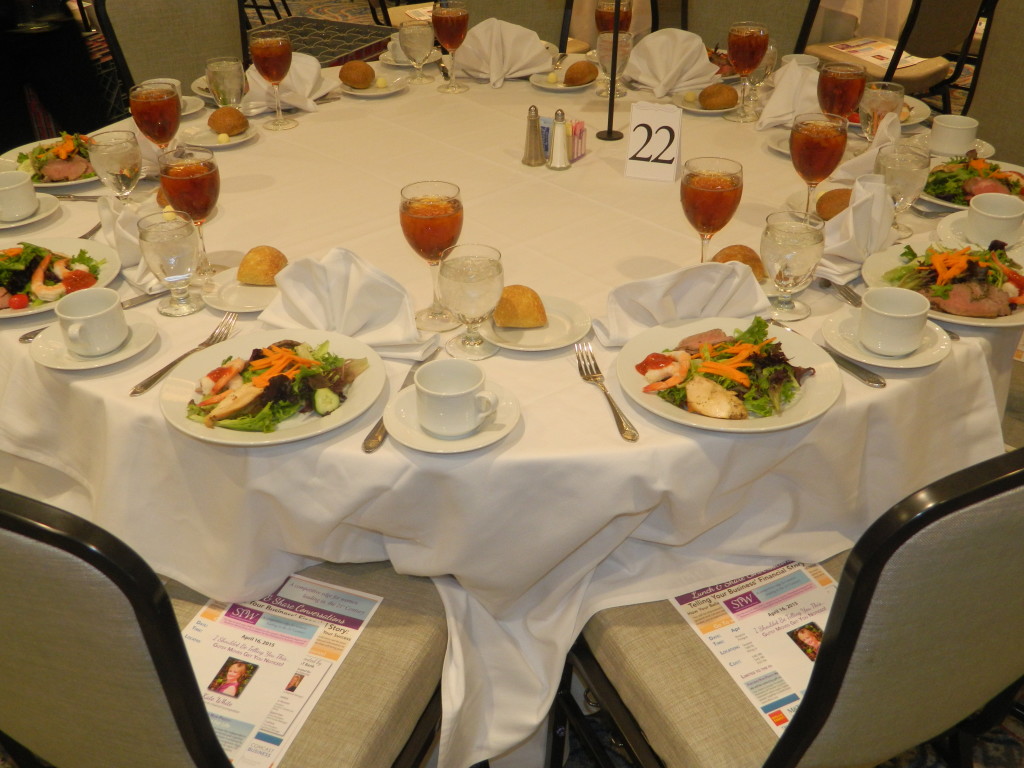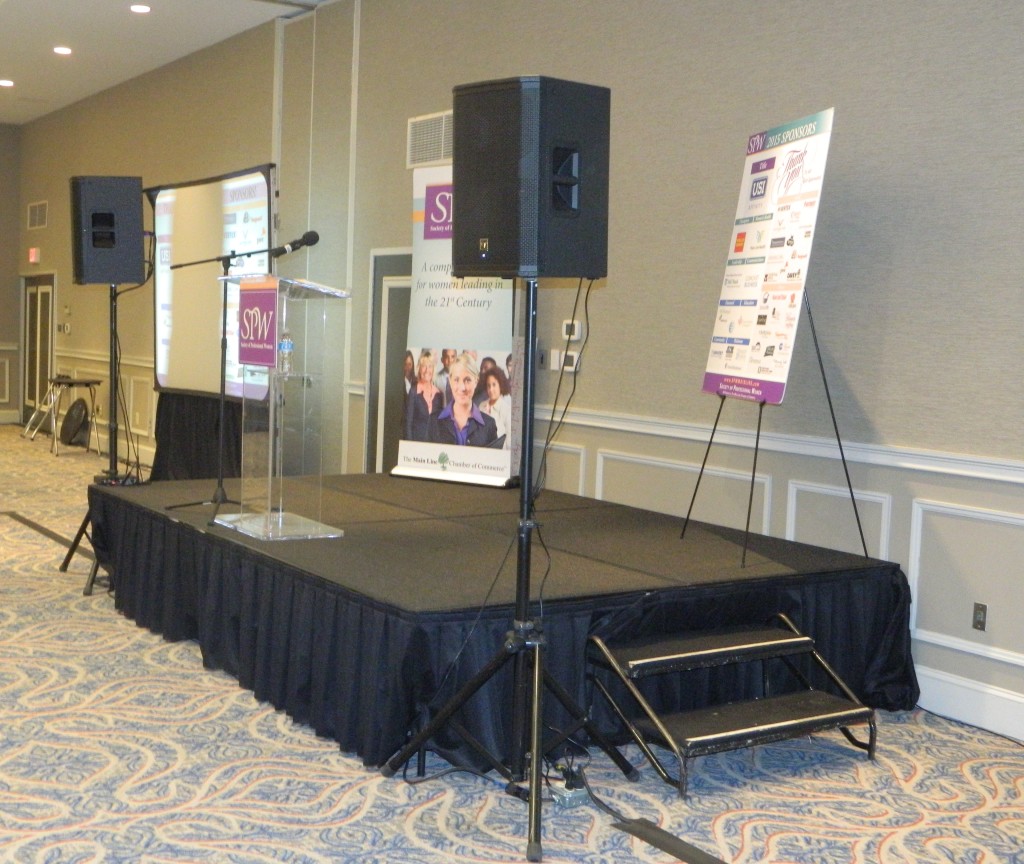 I found her presentation to be entertaining, captivating, and interesting. She offered career tips that touched a little on balancing work life and personal life, which is definitely necessary. Kate went on to share her three main strategies for success, "go big or go home," "stop worrying about what other people think," and "drain the swamp as you slay the alligators." Kate explained each one of her secrets to success. She shared both informative and funny anecdotes to really paint a detailed picture.  She explained that in order to get ahead in your career it is not enough to simply complete the basics or the responsibilities within your job title. Rather try to develop bold and innovative ideas to grab your boss's attention. Kate believes that confidence is crucial. Believe in yourself and take pride in your achievements. If you have contributed some bold, innovative ideas at your place of employment, and believe you are due for a raise- then ask. If you believe you are worth more in the second or offer interview then negotiate. No one else is going to do it for you. Finally, the alligator quote, which Kate elaborated is to not get caught up in the weeds. It can be very easy to put out fires all day long or solely concern yourself with the day to day operations. Sadly, this type of work formula will likely not advance your career. She makes it very clear that it is imperative to spend some time working on the "bigger picture." At the end of the event guests were able to purchase Kate's book, I Shouldn't be Telling you this: Success Secrets Every Gutsy Girl Should Know."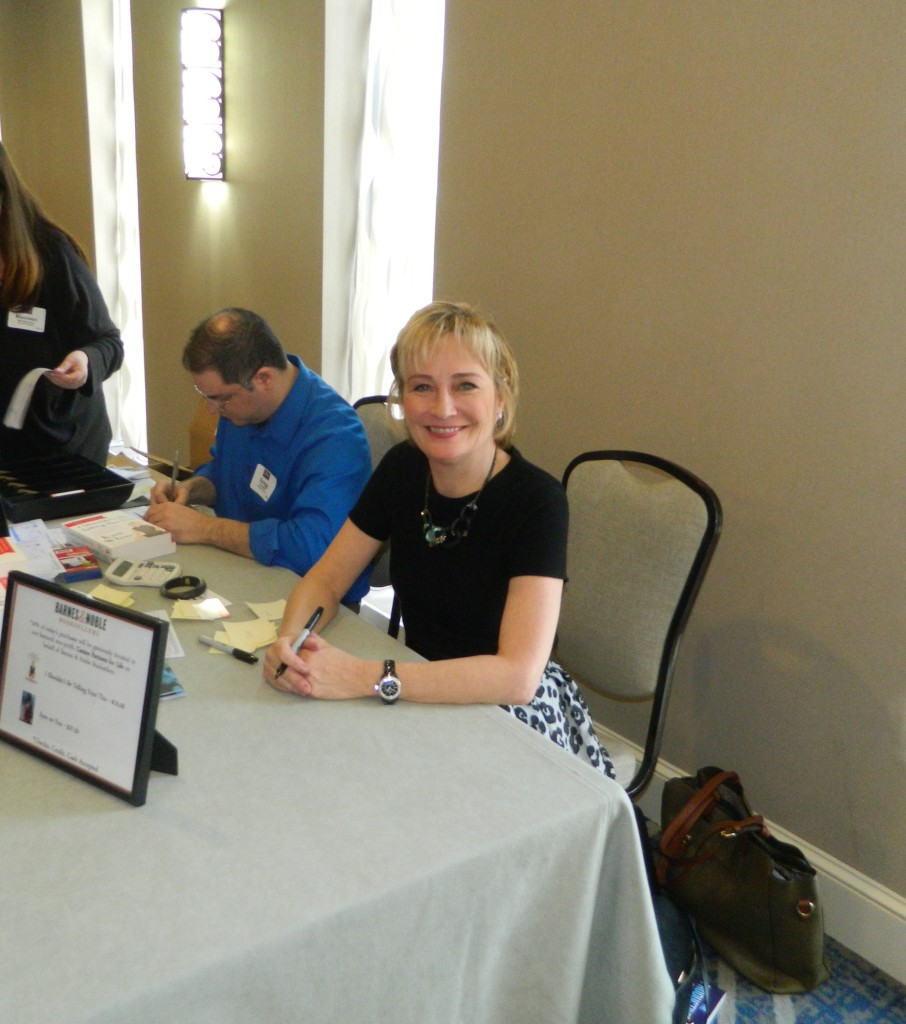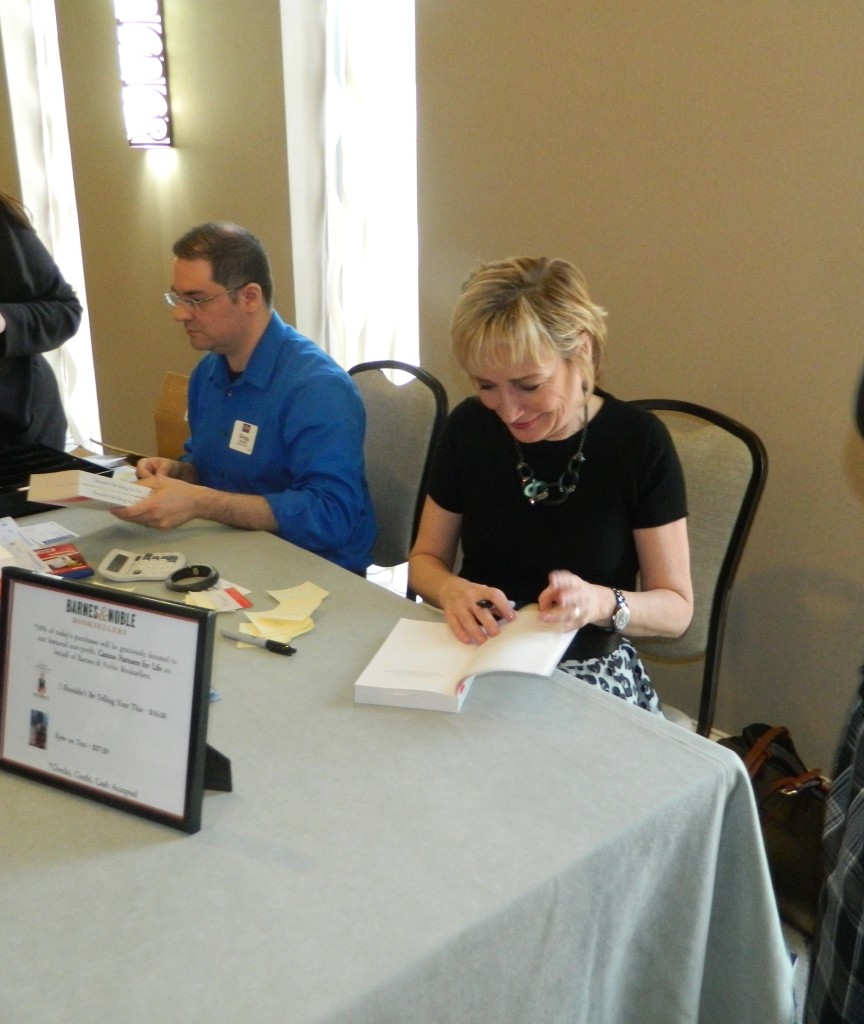 Kate's tips were helpful and motivating. I enjoyed this event tremendously. Be sure to visit the SPW site for more information on membership and upcoming events!
Former Editor-in-Chief of Cosmopolitan magazine and acclaimed author of ten works of fiction, Kate White, is speaking next week. She will be presenting at the DoubleTree in King of Prussia and hosted by The Society of Professional Women. The presentation will highlight her book, I Shouldn't be Telling you This: Gutsy Moves Get you Noticed. I am thrilled to be attending and covering this event. Kate offers a career guide focused on finding a job in the current economic climate. Her successful track record at Cosmo magazine and extensive writing career make her tips and suggestions invaluable. Be sure to register and mark your calendars for April 16th!
Kate also has her own video channel where she succinctly discusses tips for success in any career. I have included the link to one of my favorites. Enhancing your personal brand.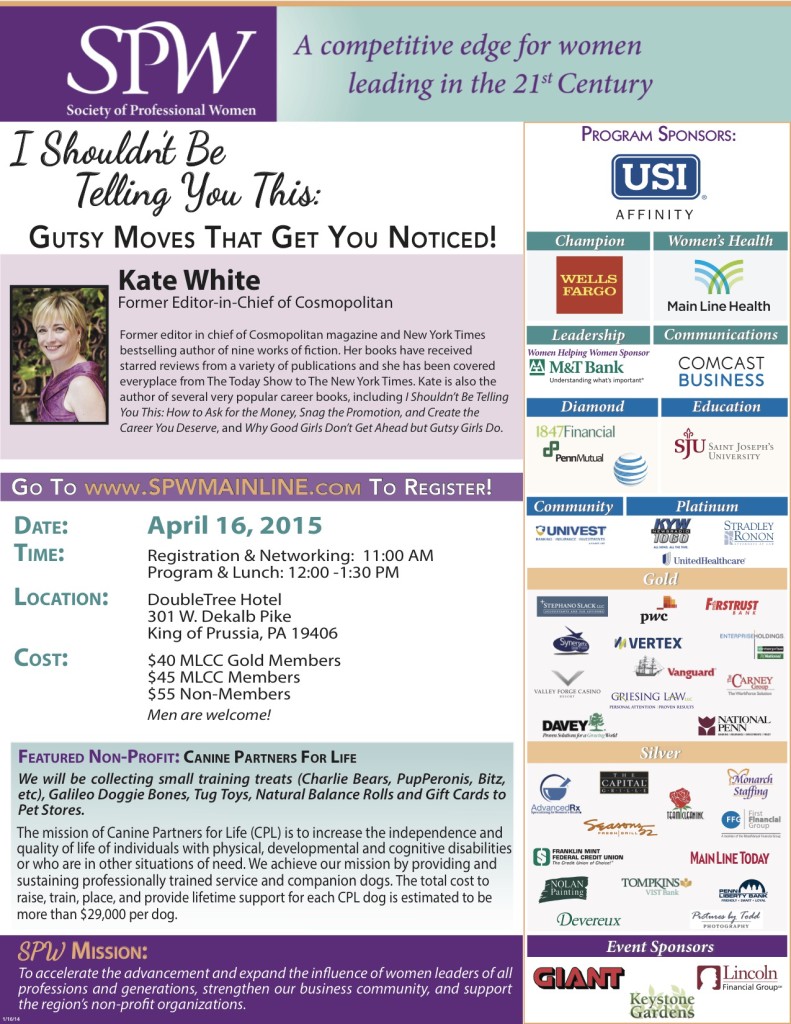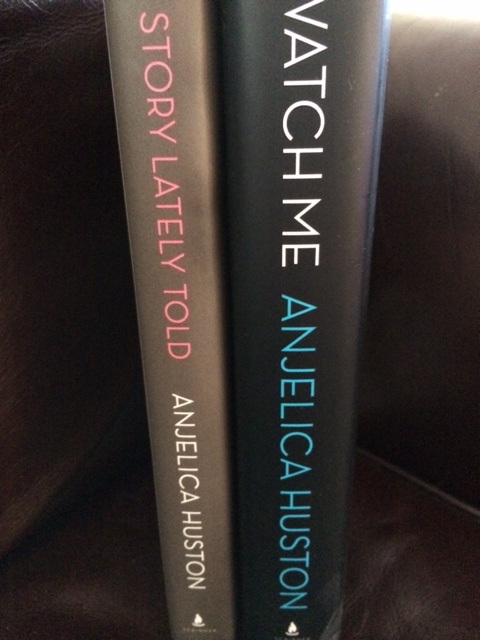 Lavender soothes to sleep, tea tree is effective for alleviating skin conditions like psoriasis and eczema, aloe relieves and calms sunburn. Plants have the power to heal. Over Christmas I received an exceptional book from my brother called National Geographic Guide to Medicinal Herbs. I am a firm believer in a holistic approach for many ailments. I am not suggesting to ignore medical advancements, but I do think that with all the pharmacological options, it is easy to just take a pill. There are alternatives, healthy alternatives with far less risk of side effects found in these medicinal herbs. The book is broken down into sections including the Respiratory and Digestive systems. It is amazing how long certain cultures have relied on the healing properties of the resources readily available in nature. The majority of these plants and herbs can now be found right at the grocery store, spice shops, or can be home grown. It is so simple to add a dash of this or a bit of that to flavor a meal and reap the helpful benefits. This book is filled with practical suggestions and remedies.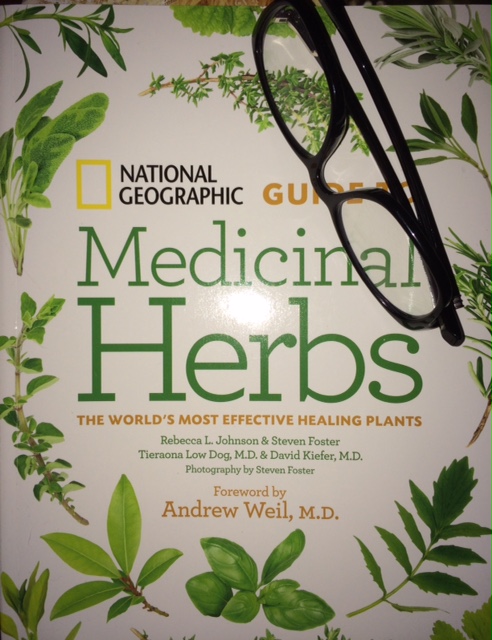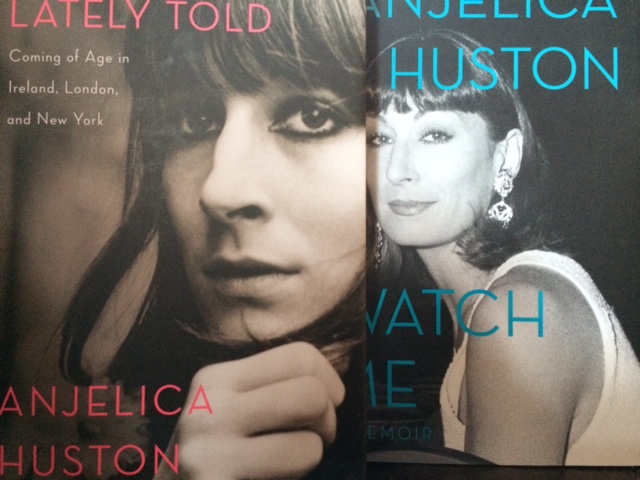 A true style icon and legendary actress, Anjelica Huston has penned a two part memoir series. In 2013, I read A Story Lately Told: Coming of Age in Ireland, London, and New York in just about one sitting. I could barely put it down. Her writing style is descriptive, intriguing, and almost dream like. She suffered tragedies during these years, turbulent relationships, opulence, and a modest lifestyle. She remains genuine and candid. Her tone is never of entitlement. During these years she is trying to navigate her own way and as the reader we are instantly mesmerized by her journey.
Part two, Watch Me: A Memoir was released late last year and I received it as a Christmas present. I am so anxious to crack open the book and read all the juicy details about her relationship with one of my favorites, Jack Nicholson. She delves into her acting career and some of her most famous roles. As a child, one of the first movies I saw with Anjelica Huston was The Witches (based on the Roald Dahl book). You remember this movie right? The one where a young grandson, Luke and his eccentric grandma go on a witch hunt, literally. Ms. Huston, of course is the grand high witch, but she is just so beautiful with her signature bob and unbelievably chic wardrobe, who cared if she turned children into mice?!
If you are looking for a good read, especially during the winter season to curl by the fire, I recommend this memoir.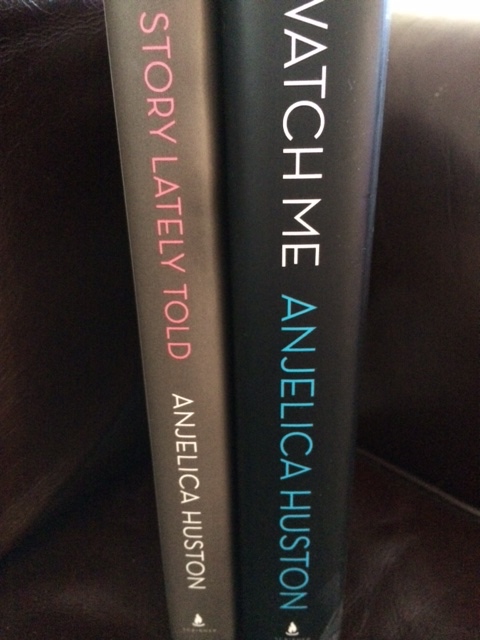 Admittedly, I am behind the times, big time. Janet Evanovich just released book twenty of her Stephanie Plum book series. In October, my aunt and grandmother visited, bringing the Evanovich series and some upstate New York goodies including empire apples. Even though I ate my fill of apples it was the book series that I devoured. However, my aunt played a nasty trick on me and forgot to disclose that one book was missing from her collection. To the Nines is MIA and I need to oder it soon before I suffer from serious withdrawal.
The Stephanie Plum series is easily one of the most addicting set of books I have ever read. Evanovich's writing is entertaining, witty, and has downright hysterical moments. If you have not already, put aside an hour and start One For The Money. You will be hooked! Once, I begin another one, I cannot put the book down. It literally rules my life, taking priority. Which is probably why it's best only to read when you have the free time to dedicate. With the holiday season approaching take some time for yourself and curl up with a good book!
Copyright © Dandelion by Pexeto