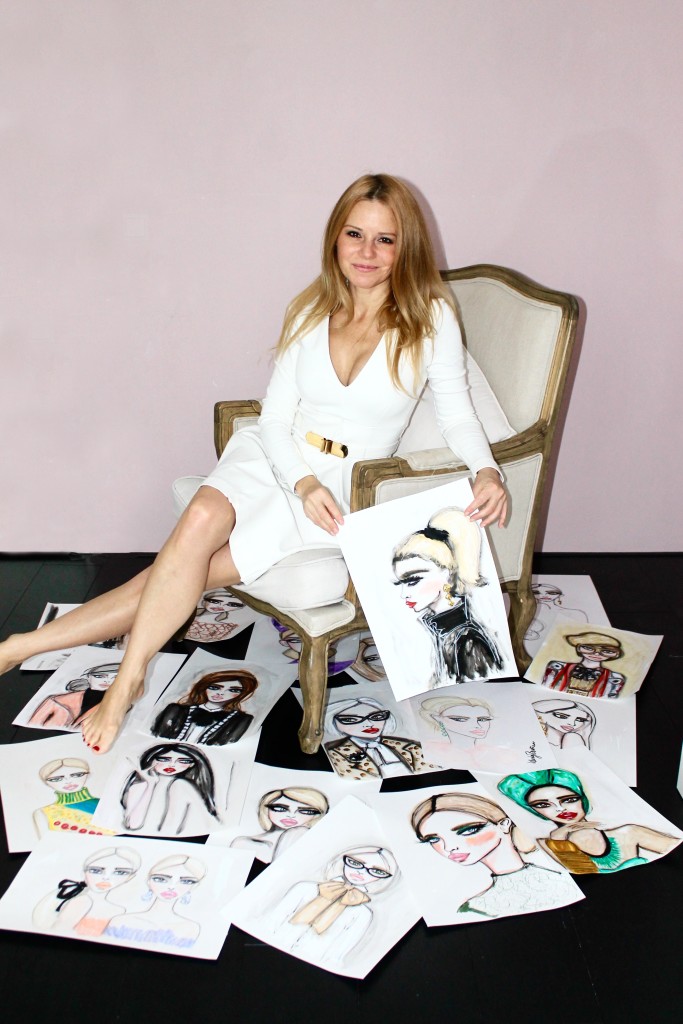 Today, I have the great pleasure of introducing an incredibly talented Illustrator, Wendy Buiter. Wendy's career is remarkable and an inspiration to all women. I had the opportunity to speak with Wendy and learn about her story and professional journey. Please take a minute a read her interview below.
Please tell Sugarpeel readers how you began your career in fine art.
My career literally took off as a flight attendant where I balanced international flight schedules with long periods of leisure. I was inspired to do creative things in my leisure time, and always envisioned myself doing so professionally. One of my early passions was to make faces beautiful and people happy. This led to my decision to shift from being a flight attendant to becoming a make-up artist. I'm glad I did! I won several prizes including Cosmopolitan best make-up artist of the year.
Wanting to further professionalize my creative 'make up' skills, I started a company specialized in staffing cosmetics sales personnel to cosmetics shops and brands such as L'Oréal, CHANEL, LVMH, Yves Saint Laurent, MAC etc.. I also wanted to share my knowledge and inspire a new generation of make-up artists, which is why I founded a make-up and cosmetics academy as well. The company and academy rapidly grew in size, which was phenomenal, but it also implied that I became more involved with the business, losing touch with the creative aspect that initiated all this. In 2014 I made a difficult decision to sell my company after 10 years, and pursue my long desired career as a creative artist.
Tell us about your passion for and background in beauty and fashion.
I always made drawings from an early age, and when I was 12 I wanted to be a fashion designer. I also had lots of creative hobbies! I have always been involved in fashion, make up and trends. As a teenager, when school was out, you could find me at the cosmetics departments gazing at all the beautiful make-up displays.
What medium do you enjoy using when creating illustrations?
I like to mix and match various mediums and materials – I use pencil, pen, crayons, acrylics, watercolor paint and I'm really fond of Tombow markers!
As an accomplished make-up artist, how does that affect the way you create an illustration?
I always look at facial symmetry and try to emphasize symmetry in the eyes and eyebrows. Because I've seen so many faces in my previous career I realize that asymmetry can also look appealing. When I make an illustration I try to find the right balance between a beautifully symmetric face and unique asymmetric features. This creates a realistic face which, in my eyes, makes it more interesting to look at.
Your work tends to exaggerate the eyes and the lips. As an artist are those the most expressive features that you want to capture?
Well it really just happens! The eyes are the soul of the artwork as it is in a human face so that's where I want to draw the attention to. And everybody knows; luscious lips are always appealing and complement the face. I want 'my girls' to be beautiful, but definitely not ordinary 😉
Does a particular beauty or fashion trend draw you to a project?
I'm scouring the internet (and Instagram) looking for new creations from fashion designers that are very appealing or distinguishable. Several fashion designers/brands such as Giambattista Valli, Prada, Chanel or Oscar de la Renta highlight unique features that I can incorporate in my art. I'm always looking forward to the upcoming runway shows and create an artwork that stands out. I like it when their fashion is exaggerated, it's so much fun to make my own interpretation of bold dresses and lots of embellished items like the SS2016 show from Dolce and Gabbana!
Where would you like to see your illustrations being viewed and utilized? 
Oee, I can name a few! But my goal is really to create beautiful things that puts a smile on other people's faces. How can we put a limit to that ambition!? I´d like to reach as many people as possible with my art!
I would like to believe that my art is universally applicable in various campaigns (as visuals for beauty/fashion companies and their products, in shops, product packaging etc.) and as editorial art in fashion magazines.
It's really an honor to create art that people like to collect and display in their homes or offices. But ultimately ´my girls´ on the cover of Vogue or Harper's Bazaar would be a dream come true, that would be sooooo amazing!
Wendy was kind enough to create original fashion illustrations for Sugarpeel with me as the inspiration! This is only the beginning as she will continue to collaborate with Sugarpeel and is available to commission original artworks. I am absolutely amazed by her beautiful creations and am so grateful to Wendy. Make sure to visit her website where her originals and prints are available for purchase. Please contact Wendy for more information at [email protected]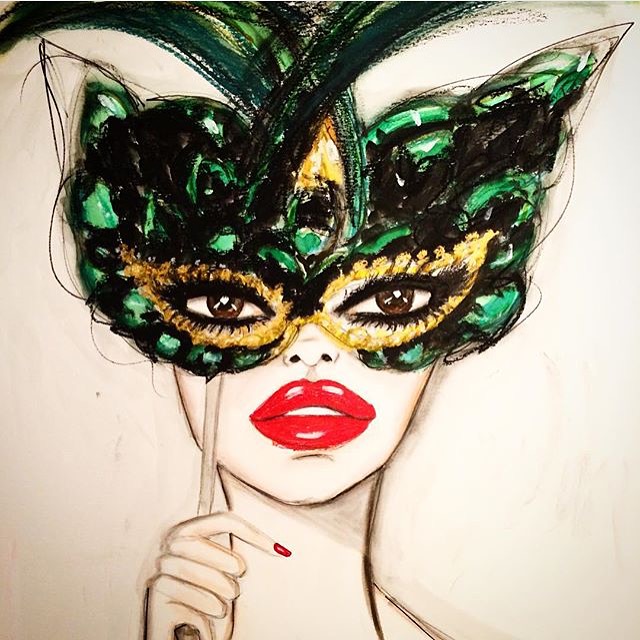 Copyright © Dandelion by Pexeto