We all know how I enjoy my accessories- jewelry, bags, shoes… This look is all about the extras that make any outfit stand apart from the crowd. The Simply NYC Fashion and Beauty Conference began at 8am and lasted until 6pm. I knew this in advance and planned accordingly. I wanted a statement making ensemble, but one that I could wear for eight plus hours without throwing myself down into an adult temper tantrum.
If I am being honest, this look centered around one piece, the fabulous velvet cross body bag from Studio 33. This NYC accessories label focuses on standout, high quality bags that are made with vegan and cruelty free materials. The burgundy crushed velvet catches the light and perfectly compliments the gold hardware. The ruffle and lock closure as a special touch as every attention to detail is made creating a truly unique piece. I cannot even tell you how many people asked about this bag at the conference. It is definitely a showstopper and can be purchased at Bloomingdale's, Shopbop, and the company website. Follow them on instagram to see the beautiful collection @studio33nyc
To allow the bag and other accessories to shine, my outfit was pretty understated. I wore a black sweater from Halogen with a tie back and simple peg trousers- similar here. In staying with the all black theme (with the exception of my bag of course), I chose a pair of Louise et Cie flats. Not just any flats though. A pair of completely sequined lace up oxfords. This is where we can part ways. I chose these beauties for comfort and style, knowing that it would be a long day. I did not want to chance trying to take a photo with one of the panelists and having that pinched look on my face that we all get. You know the one. When your toes are numb, your heels are burning and the thought of one more step in pumps seems like an idea concocted from the devil himself. However, if you can handle it then this look would be just as fabulous with a pair of platforms of stilettos.
Here's where I veered away from my typical style. The earrings. They are asymmetrical, mixed media rings from DVF. I stumbled upon them as I was browsing in the new store at the KOP mall. It was an impulse purchase that could not have been a better decision.
Keep in mind, with a basic black outfit whether a LBD, jeans or my ensemble, you can have fun with the accessories. If you choose your statement pieces carefully, you want them to be the focal point without distractions from a busy outfit.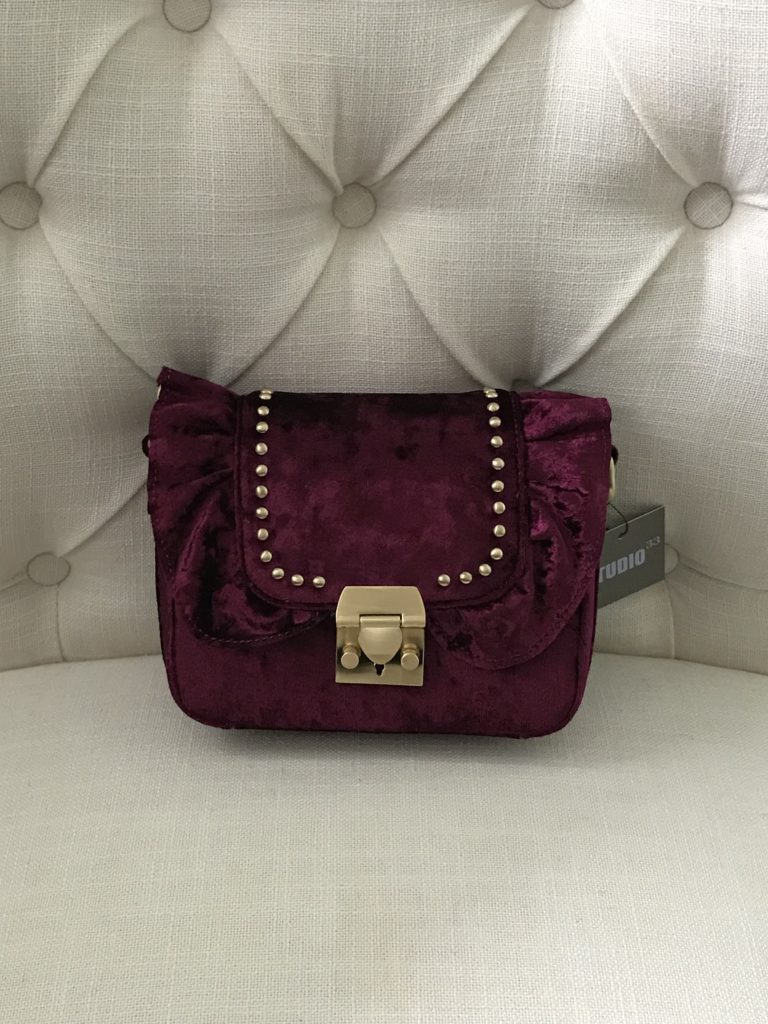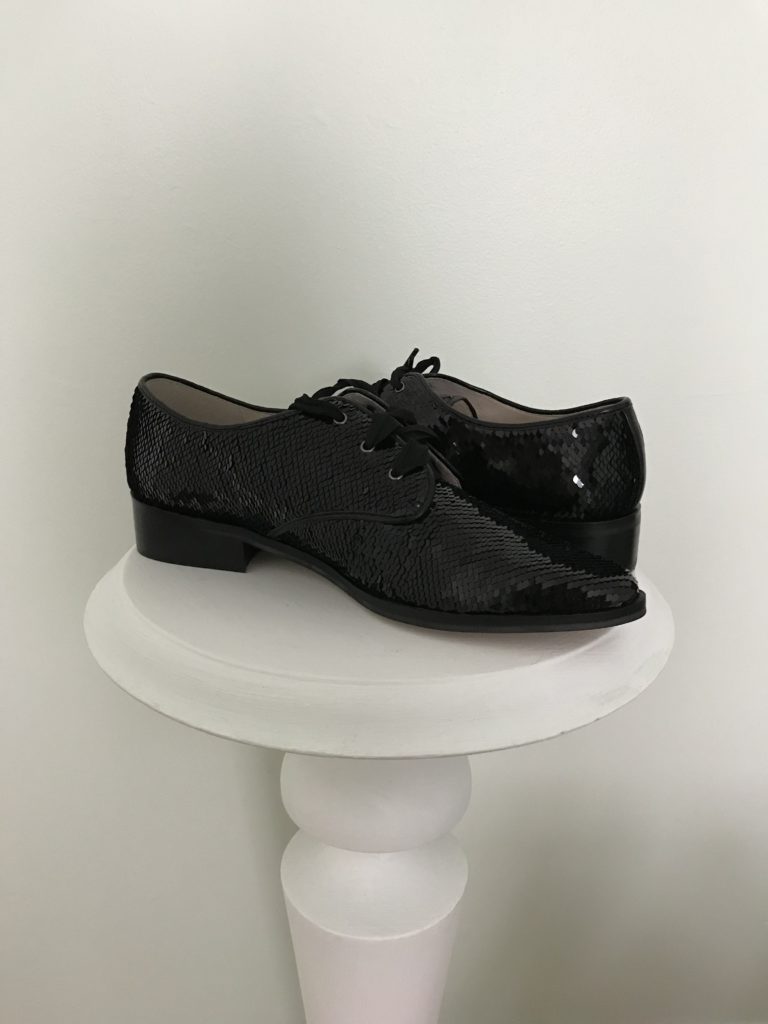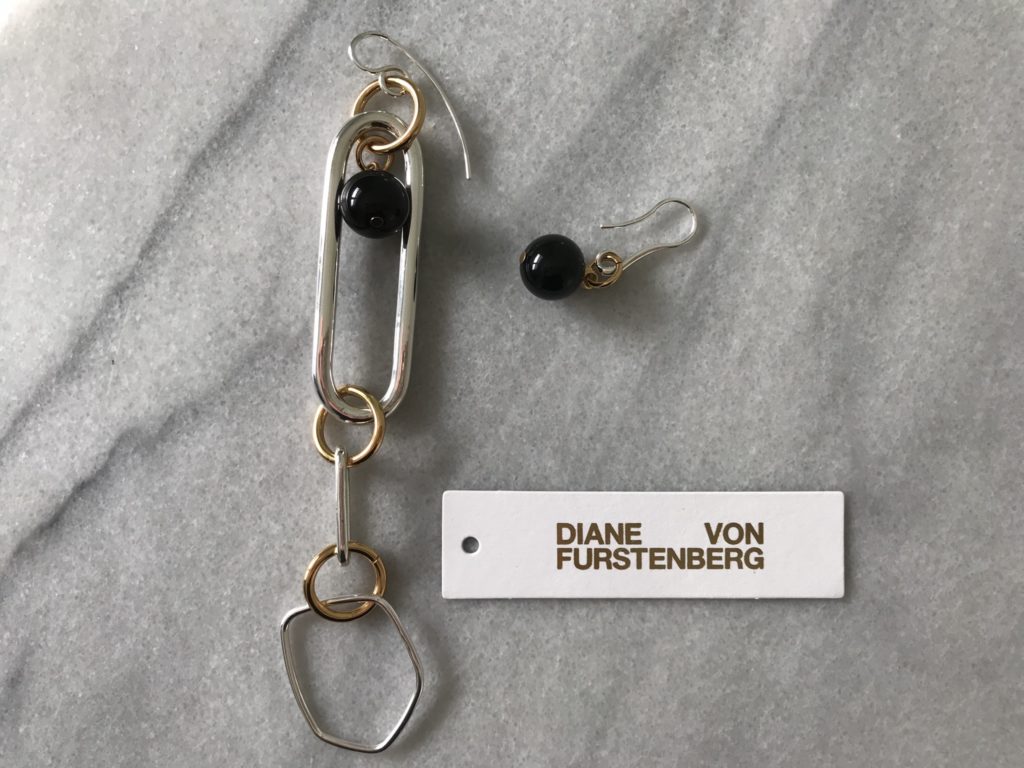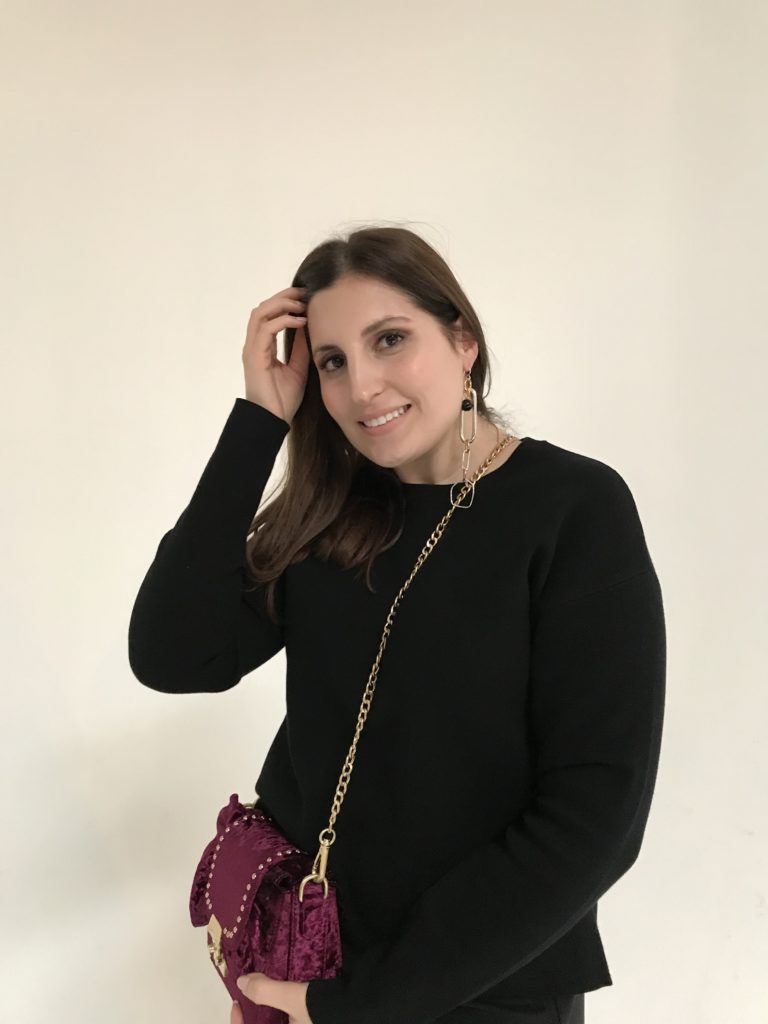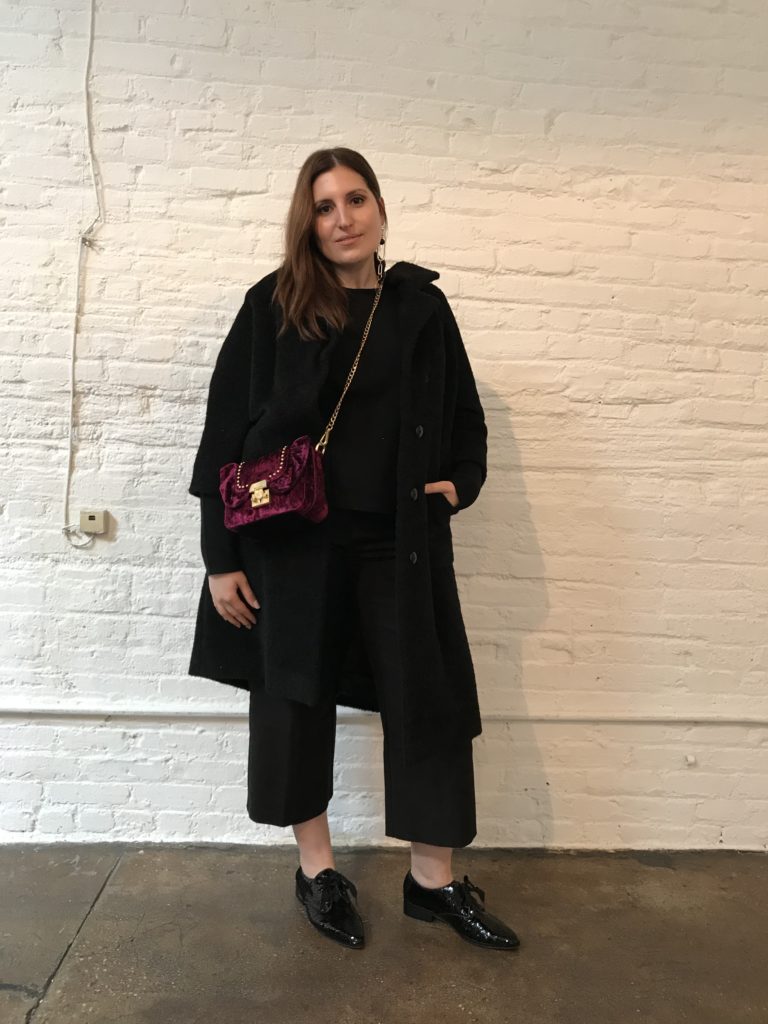 If you have not already, be sure to sign up for the Sugarpeel newsletter located on the home page!
Thank you Studio 33 for the beautiful "Gina" bag!
Copyright © Dandelion by Pexeto