Suit Up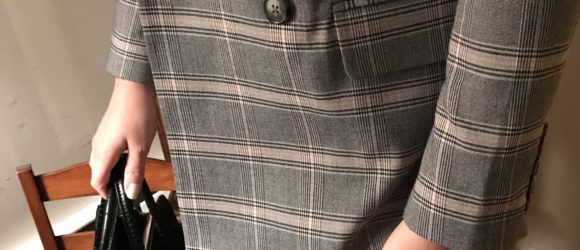 Well I think by now you all know my obsession with blazers. In my opinion, they are a wardrobe staple and can be worn a million different ways. Even in high school, the best part about being nominated for leadership conferences was the opportunity to wear a sharp suit.
Last month, my grandmother came to visit and we did our fair share of shopping damage. It was an absolute blast and clearly I got my Gabby's style. Although, I have to admit that the pieces we bought were essentials not just frivolous purchases.
We spotted a beautifully tailored classic plaid blazer and cropped trousers at Lord & Taylor. I wanted to find a blouse with some embellishment. This pearl detailed button down from H&M fit perfectly. Now, I do own heels that would accentuate the look, but wearing a pair of flats turns this into a professional look that can be worn without killing your feet. And let's face it, if you do have an important meeting you need to be focused on much more than the pain in your toes. Since it is the season for velvet and I love mixing textures, these burgundy flats with bow are perfect. Opt for a finishing touch like this faux crocodile bag in lieu of a traditional briefcase. This entire look is perfect for a meeting with a client, job interview, or wear with heels instead of flats and head out to drinks with the girls.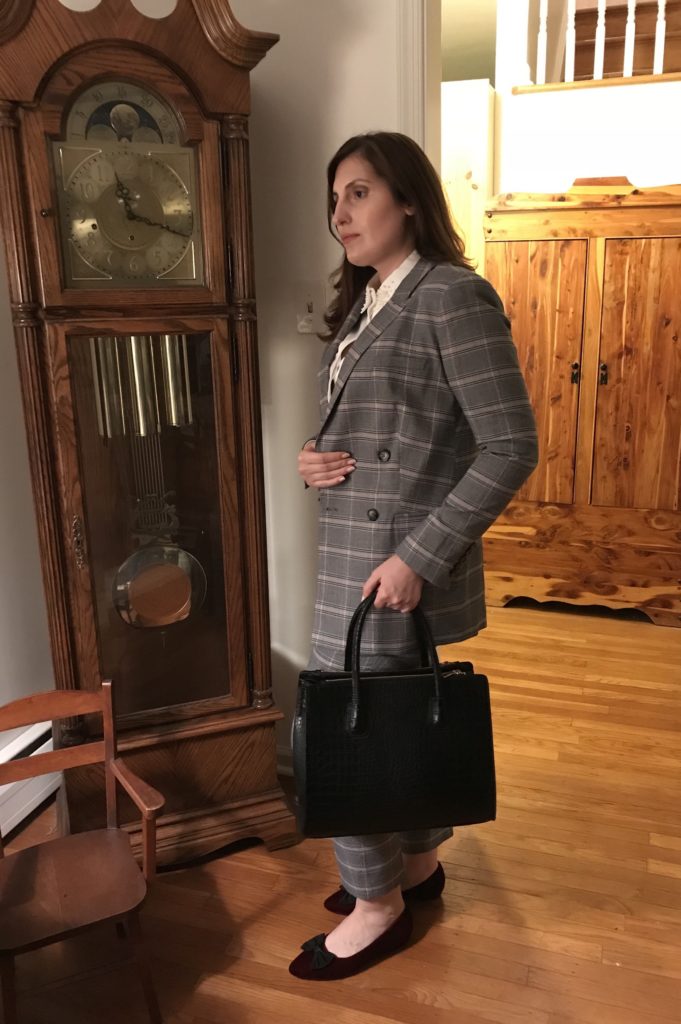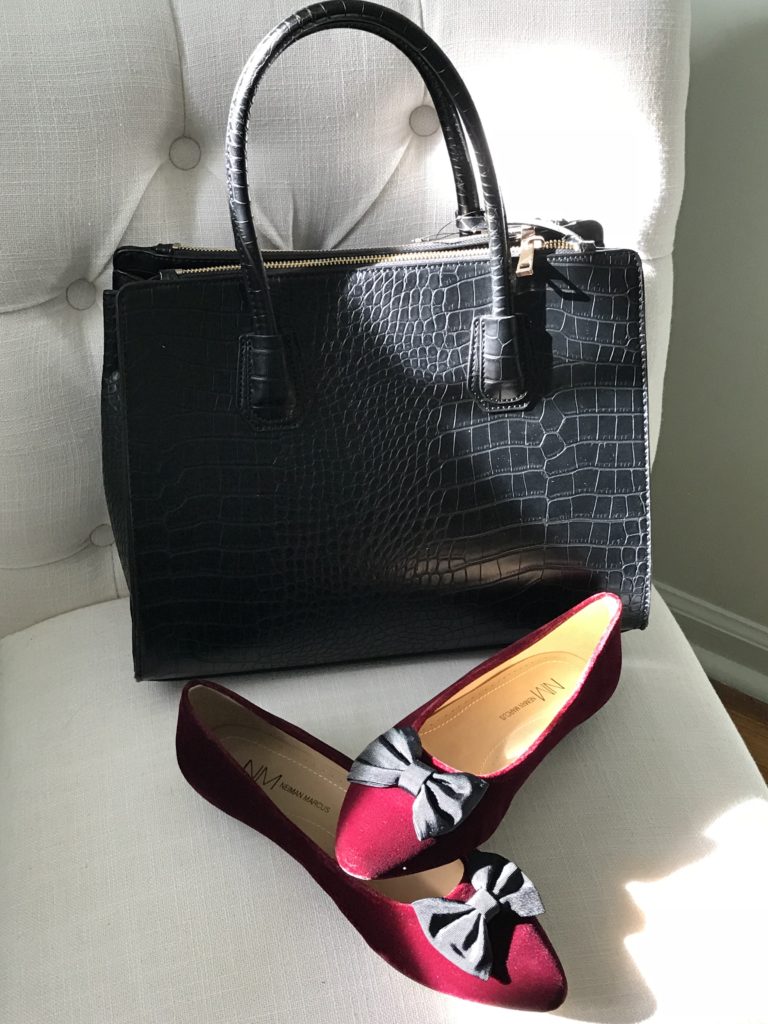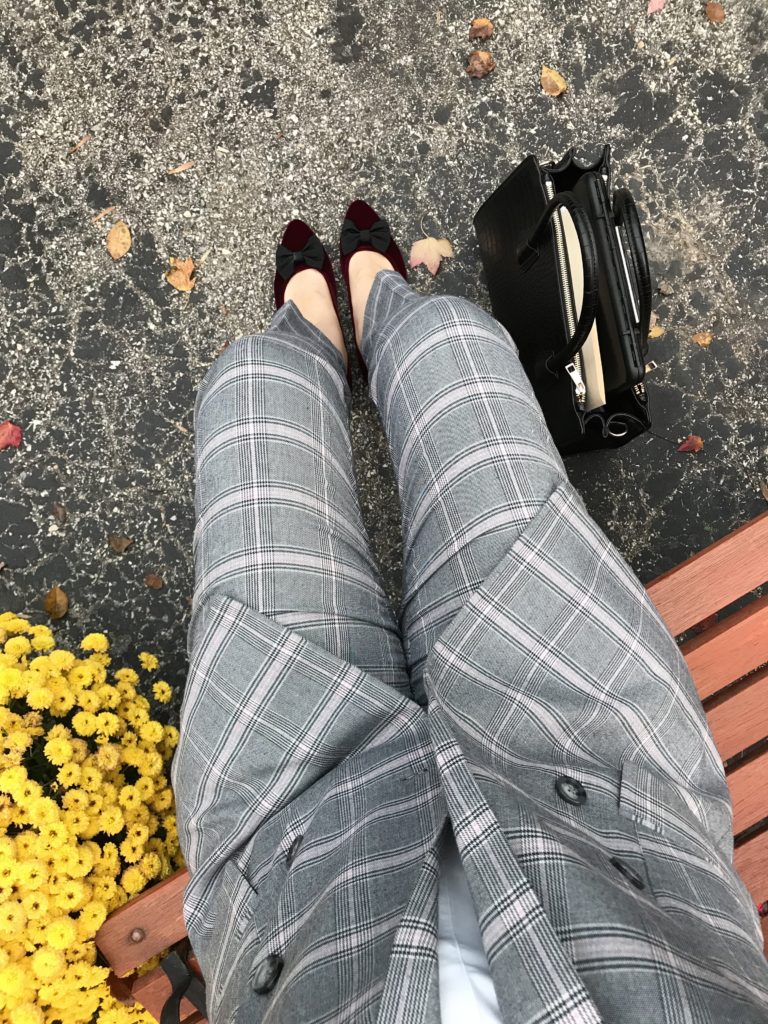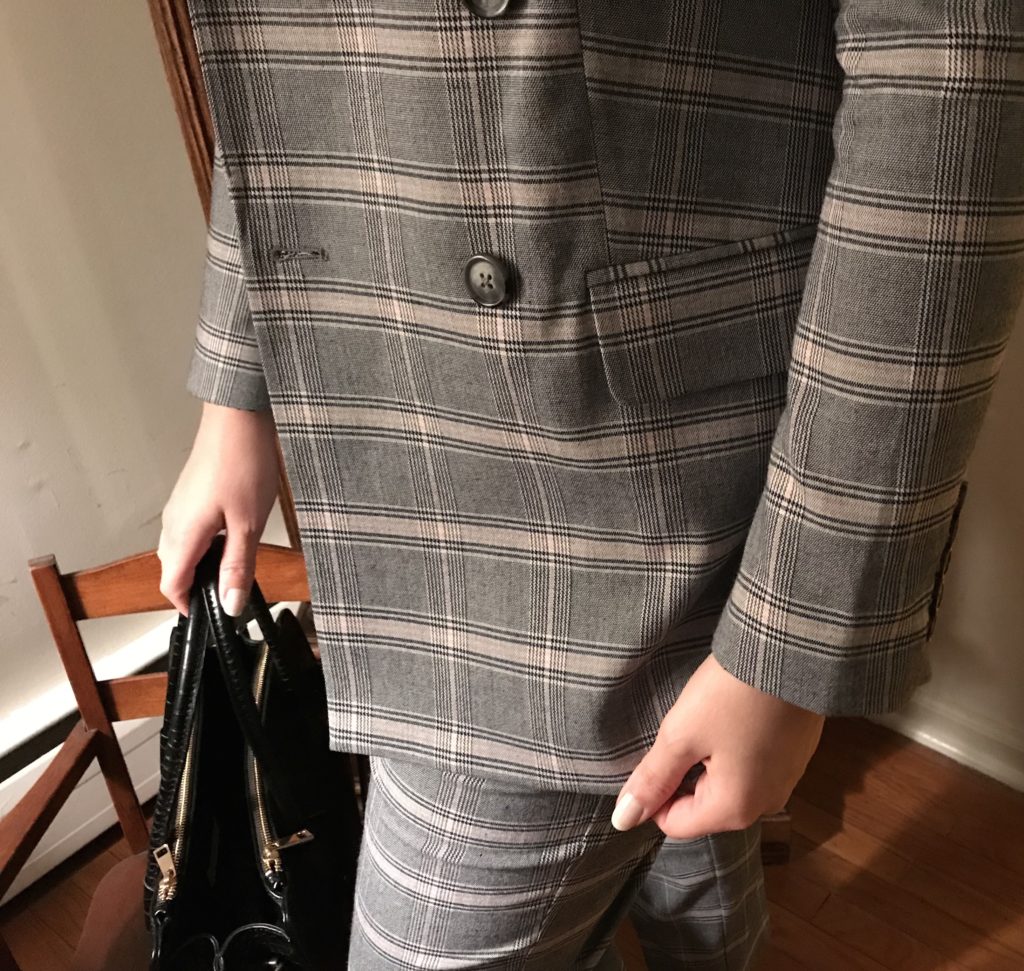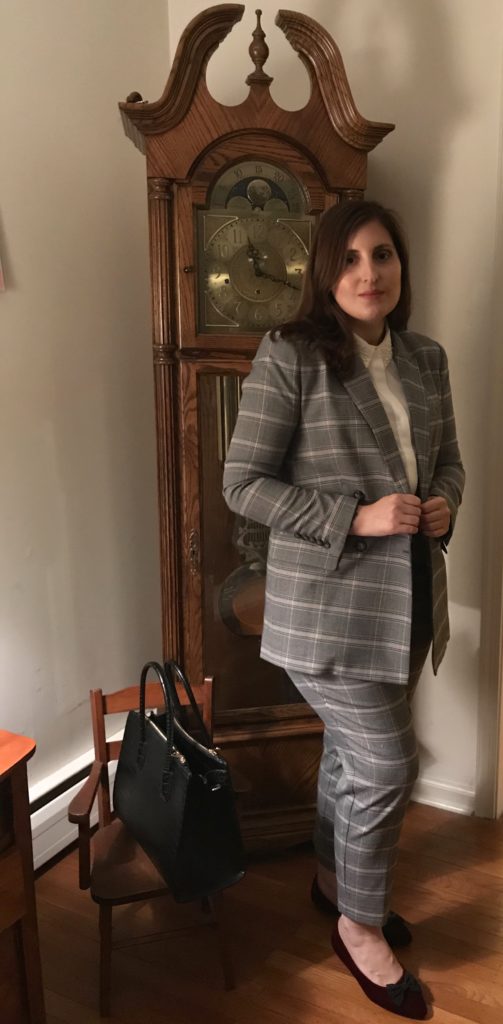 Copyright © Dandelion by Pexeto