Holistic Medicine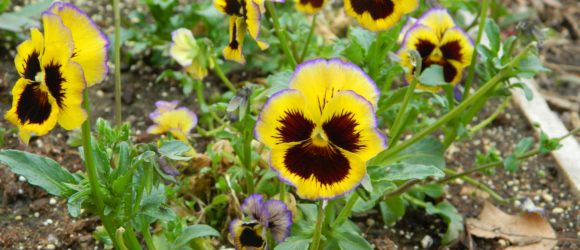 I have mentioned this farm once or twice on instagram, but I want to take this opportunity to talk about Barefoot Botanicals. A certified organic farm in the heart of Doylestown, PA. Farm owners, Linda and Eric have been operating Barefoot for 10 years and their love for nature and the environment is truly inspiring. Every week they can be found at the Doylestown Farmers Market, selling homemade hydrosols (of which I have peppermint, lavender, chamomile, and rose geranium), dried herbs, syrups and more.
Linda is a registered nurse and herbalist, finding elements in nature to prevent, protect, and heal your body, even offering a one year intensive course on plant families and their purpose.
I have learned so much just picking their brains and spending time at Barefoot through their partnership with Seed Phytonutrients. As you know, I am a vegan and I know that the joke is a vegan will always tell you so, but it is a lifestyle that appreciates nature and animals. I want to lead a clean, cruelty free existence and without sounding preaching a holistic way of life. I have been effected by food and nature, having suffered from allergies and dietary restrictions. I see a complete a total difference in myself when I eat with purpose. My skin and brain look and function better according to what I eat, drink, and apply to my body.
Organic Life magazine is featuring Linda in a series of how-to videos on their website. Since we are ramping up for the colder months, take a look at the helpful video below on preventive cold/flu tips.
Copyright © Dandelion by Pexeto