Bargain Hunting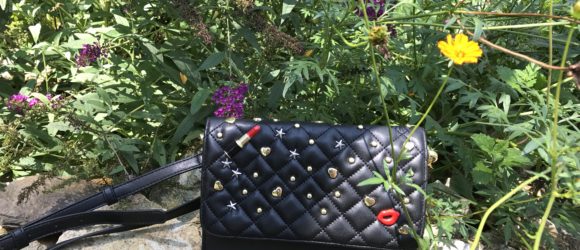 A complete outfit for under $100! This was truly a bargain hunting experience. Let's go back to the beginning. I needed a pair of pajamas and found myself at Target. As I wandered through the aisles, my eye focused on multi-colored stripes in the distance. The stripes in question were attached to a halter, trapeze style dress with bold vertical stripes and a tie around the back of the neck. The fabulous movement of the fabric and the vibrant colors were too good to walk away.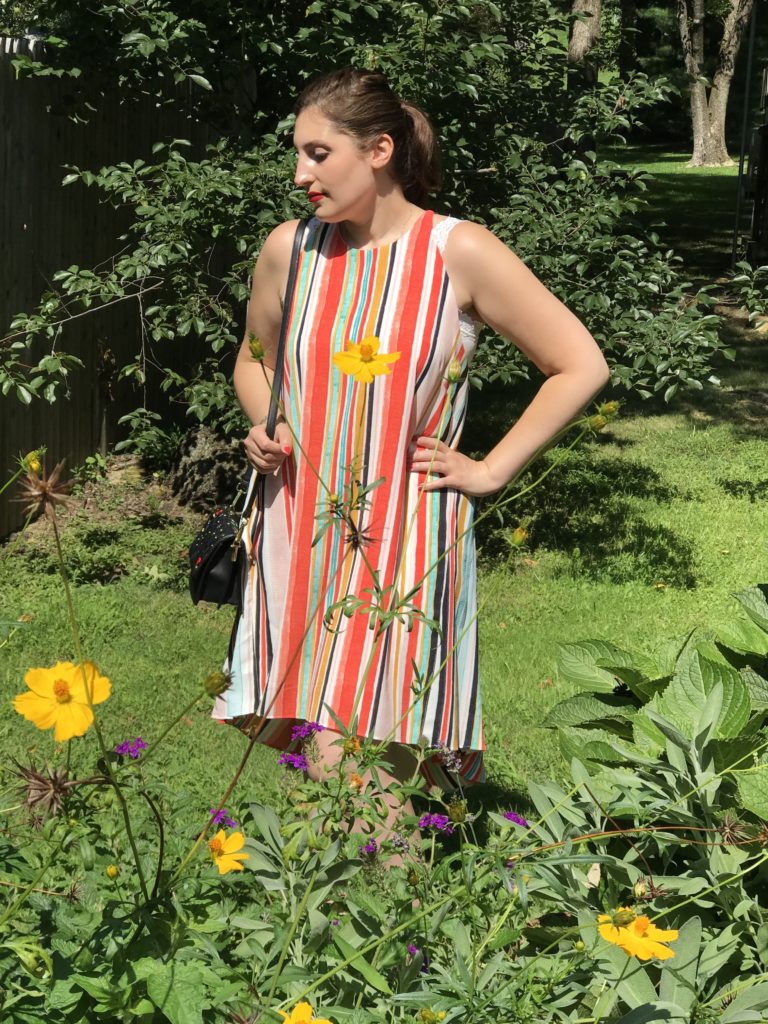 Adding accessories and still staying within budget is a bit of a challenge for me. What can I say, I like pretty things. I am a Taurus after all. In this case, I continued on to the bag aisle and then the shoes. Score, success for both!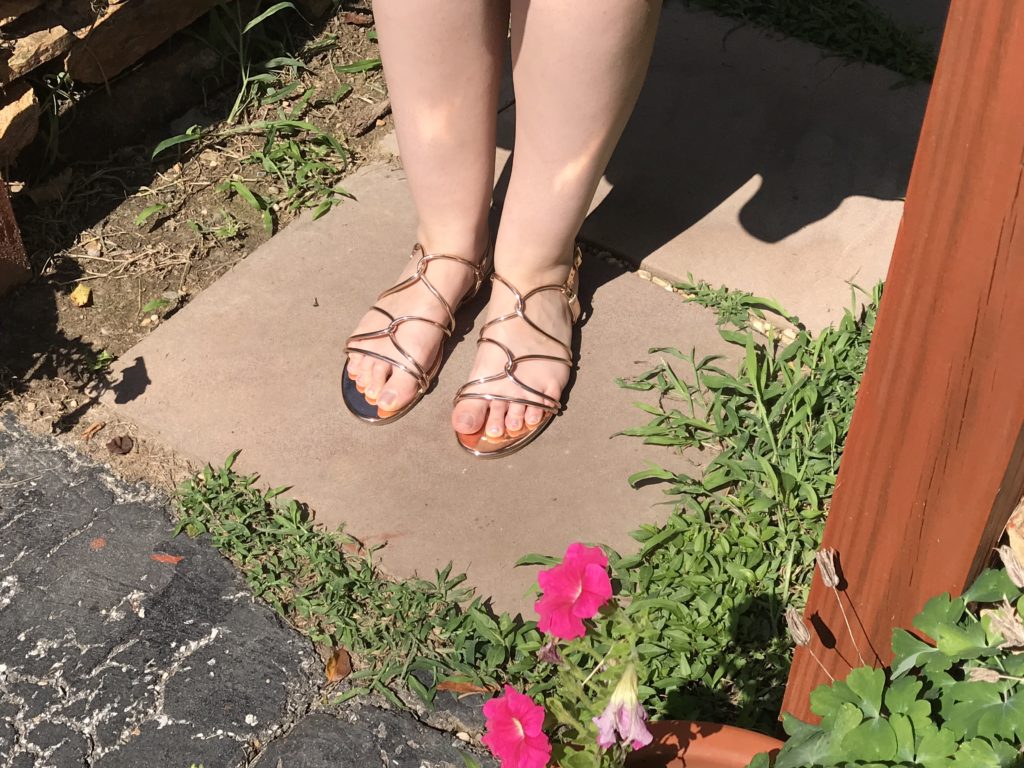 A pair of rose gold flat sandals and flap crossbody bag completed my look without breaking the bank. It can be done on a budget without compromising style. Keep your eyes peeled for your chic bargain look.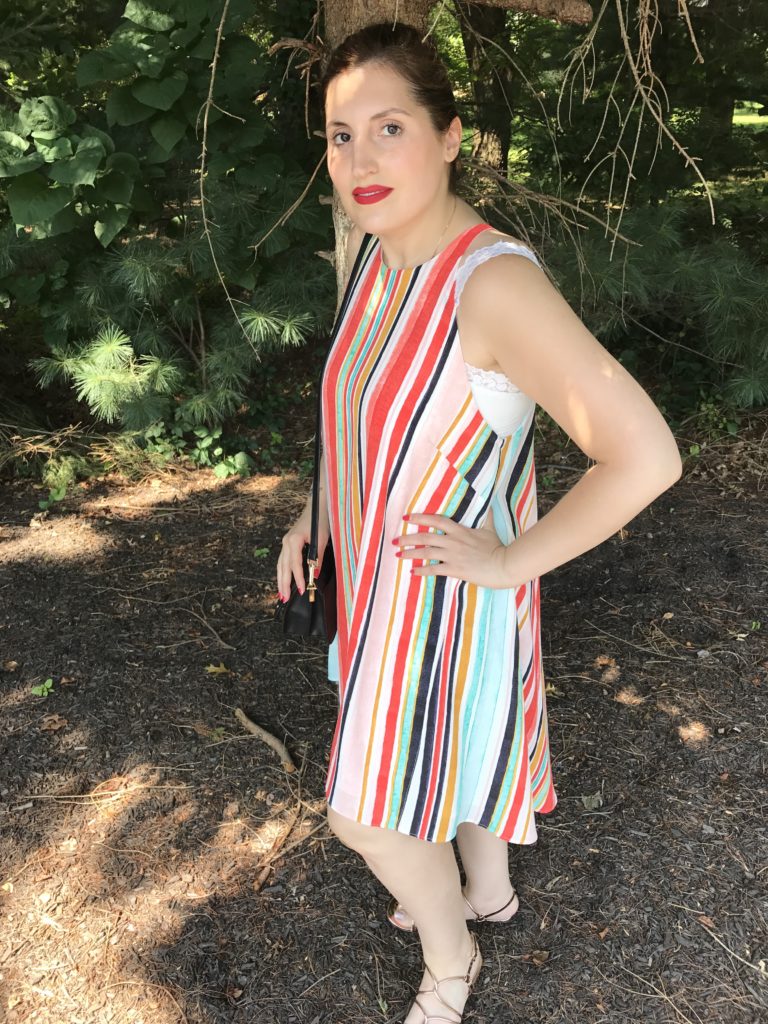 Copyright © Dandelion by Pexeto