Nadine Rovner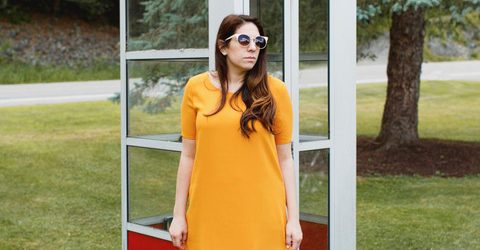 Searching for a photographer can be challenging. You want to find someone that understands your aesthetic and goals. If you are anything like me, you need someone with excellent direction as it can be nerve-wracking to pose all while staying relaxed and open minded.
Last month, I worked with Nadine Rovner on a fashion shoot for Sugarpeel. We met at Rittenhouse in Philadelphia and as I tried on several looks, Nadine knew exact locations, positions, props, and poses for the best shots. My mind was completely at ease and comfortable even though I was anxious at first- especially in public settings. In the next few months, I will be posting each one of the looks from the shoot and where to find the clothing and how-to styling tips. In the meantime, here are some helpful tips to ensure a smooth photography session.
Do your research. Search through websites, influencers, and magazines to find the exact vision that you want to capture. It is important that you show your photographer your desired look and feel beforehand. This will cut down on time and offer a clear and distinct game plan.
Pick your setting. Whether you are interested in an indoor set or candids outdoors, make sure to have a location/s in mind. This is especially helpful if you need multiple spots and helps your photographer plan for lighting.
Create your look. Style yourself from head to toe before the shoot. Know exactly what you will be wearing and featuring well before the big day- pack a garment bag and keep your look in pristine condition.
Know what you want highlighted. If you are shooting fashion and accessories, know the close-ups that you want to spotlight and a general idea of some poses. If cooking for instance you may want to individually photograph the ingredients. This will be helpful to know ahead of time.
Please stay tuned for my upcoming posts with photographs from the talented Nadine. Check out Nadine's website to schedule an appointment.
Professional Bio: Nadine Rovner was raised in Southern New Jersey and holds a BFA in Photography from the School of Visual Arts in New York City.  She currently works as a fine art and commercial photographer in Philadelphia, PA.  She constructs narratives of intimate worlds that bridge her commercial work with a fine art and cinematic quality.  With complexity and detail, her richly textured environments and enigmatic characters explore a space filled with tension, anticipation and desire.  Rovner's work has been exhibited nationally and has been featured in private collections, auctions, and arts fair such as APAID, SCOPE, Photo LA, Art San Diego and Zona Maco Mexico City.  Her work has been exhibited in solo and group shows with Gallery 339 in Philadelphia, The Print Center in Philadelphia, James Oliver Gallery in Philadelphia, JDC Fine Art in San Diego, Silvereye Center for Photography, Hous Projects NYC, The University of the Arts, Randall Scott Gallery NYC, and the Humble Arts Foundation.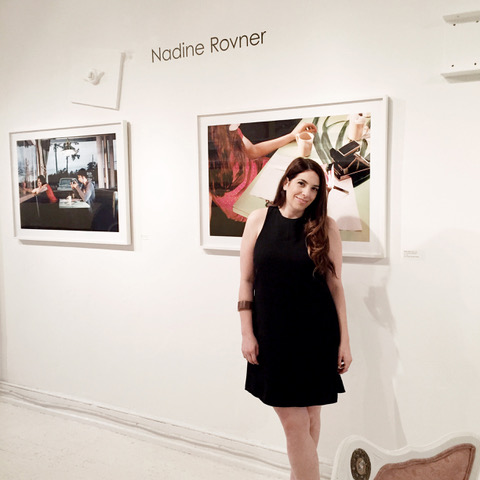 Copyright © Dandelion by Pexeto