Maple Holistics- Vitamin C Facial Serum
Trying new skincare products is always a bittersweet experience for me. On one hand, it is exciting to try the latest in skincare technology or the newest product. On the other hand if you are someone like me with a large amount of allergies and sensitivities, it can be nerve-racking to risk a reaction on your face.
I always recommend a patch test when trying a new product before you apply all over your face or skin. If no reaction is visible, then slowly add more. Recently, I tried the Vitamin C Serum from Maple Holistics.  An organic company that I reviewed a couple years ago and loved. The products are packed with natural and healthy ingredients that you can feel safe using on your skin.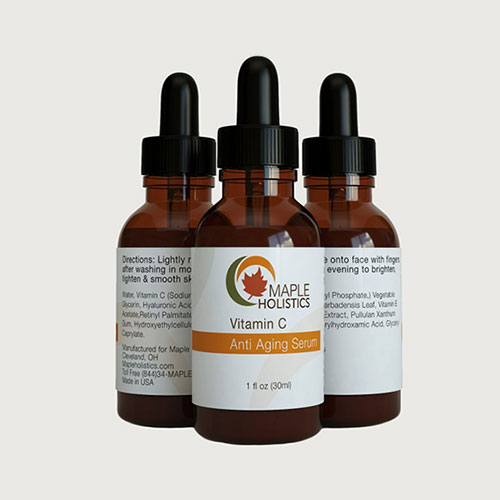 It has been roughly two months of using the serum. I always apply a few drops to my palms and pat into my damp, clean face. I make sure that my face has some moisture to avoid any unnecessary pulling on my skin, which can create wrinkles over time. Immediately, the serum dries and leaves my skin feeling a bit tight, almost as if I can instantly feel my skin smoothing. I have also noticed a complete brightening of my skin tone, which would be perfect for those with uneven skin or sun/age spots. It is important to add your favorite moisturizer on top of the serum to hydrate skin. Here are some storing tips for your beauty products, which will increase the length of effectiveness.
Keep in mind that Vitamin C should be clear and any yellowing or brown change in color reflects oxidization, rendering the Vitamin C ineffective.  
Copyright © Dandelion by Pexeto