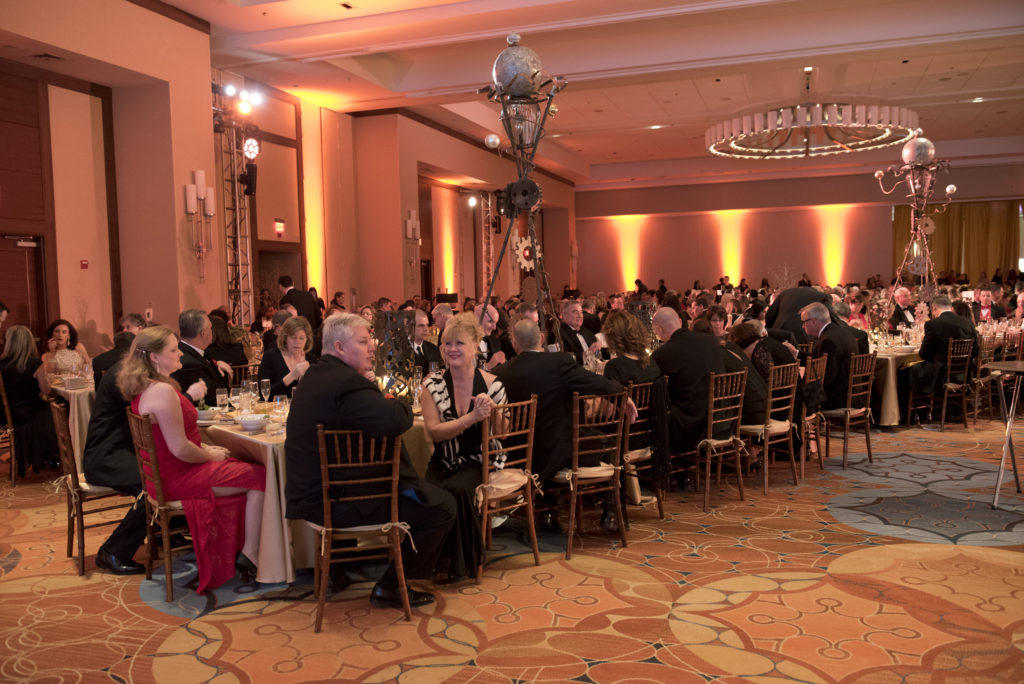 This year I am proud to attend and cover the 2017 Philadelphia Heart Ball, which marks the 60th Anniversary! The Philadelphia Heart Ball raises funds for local research and education. Sadly, heart disease and stroke is the number one and number five killers of men and women. However, the American Heart Association is dedicated and determined to reduce those staggering statistics by raising significant funds every year through philanthropic giving. Last year The Philadelphia Heart Ball raised a record $2 million!
"This is one of our largest and most important events," says Laura Hollot, Executive Director of the American Heart Association Philadelphia office. "The Heart Ball raises awareness of heart disease and health issues in our community, and it also celebrates the results of our research, advocacy and educational programs at work."
This year, The Philadelphia Heart Ball will take place on February 4, 2017 at the Philadelphia Marriott. Ajay Raju, Chairman and CEO of Dilworth Paxson LLP will be honored with the Heart of Philadelphia Award. This prestigious award recognizes a member of the community that is performing philanthropic duties that are positively impacting change in our society.
Dr. Thomas L. Spray M.D, the Chief of the Division of Cardiothoracic Surgery at the Children's Hospital of Philadelphia and Director of the hospital's Thoracic Organ Transplantation Program, will receive the Edward S. Cooper Award, an honor bestowed upon those making meaningful contributions within the medical field.
For sponsorship opportunities, please contact Becky Shenk at [email protected] or 215-545-5222.
Please stay tuned for my upcoming coverage of this year's Philadelphia Heart Ball!
I love to include recipes that are easy and satisfying, especially for those of us with dietary restrictions or interested in eating healthy.
I want to take a moment to backtrack a bit and list some of my favorite food brands, which include gluten free and vegan. It is important to mention that not all gluten free brands are equal and can have cross contamination. For instance, I cannot have any oats that claim to be gluten free. If you are extremely sensitive oats may bother you as well- beware.
King Arthur Flour is a delicious brand with a variety of gluten free options. I love the Bread and Pizza Crust Mix  that can easily be converted to a vegan mix as well by using coconut butter and flax eggs.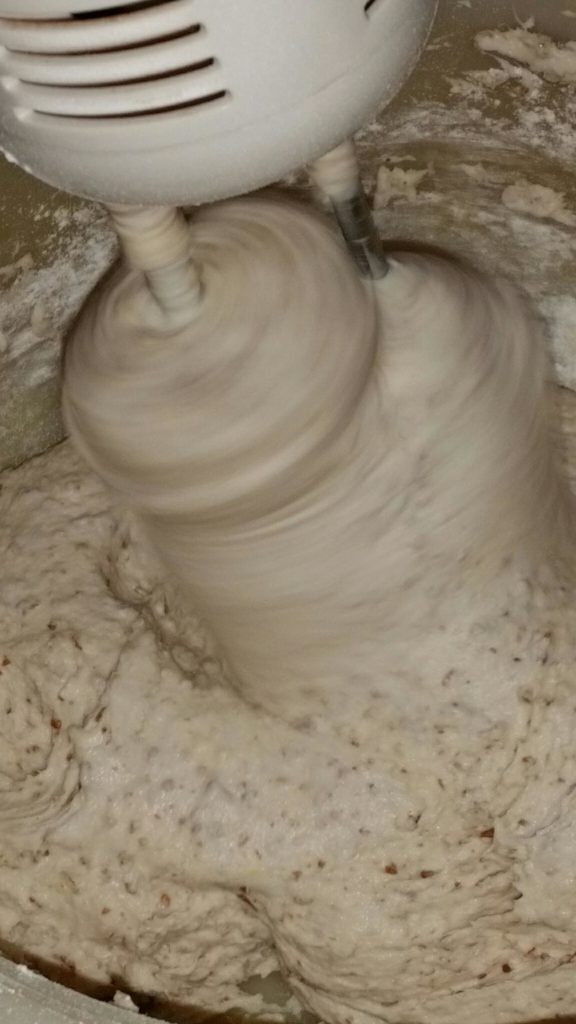 Amy's Kitchen offers gluten free, vegan, soy fee, nut free prepared meals and desserts in the frozen specialty section. I am a big fan of the tamale, burrito, and chocolate cake options.
For a sweet tooth, Enjoy Life and Amore Di Mona specialize in allergy free snacks and chocolate, which is a comfort knowing that I can still enjoy a treat every now and again without fear of a reaction.
Banza is my favorite gluten free, vegan pasta alternative. All of the pasta options are made with chickpea flour and are packed with protein, especially helpful for those on a vegan food diet.
Vegan meat alternative brand, Beyond Meat offers a delicious Beyond Burger void of soy and palm oil. This "burger" contains 20 grams of protein derived from pea protein.
Please leave a comment to share your favorite vegan and gluten free brands! Also, feel free to ask any questions about other food brands that I love.
Comptoir Sud Pacifique Vanille Extreme is an absolutely lovely fragrance that I have been wearing since my days at C.O. Bigelow. The brand offers unique scents from jasmine, neroli, and tobacco from all over the world in both perfumes (15-20% essential oil) and colognes (5-10% essential oil).
The Vanille Extreme is my favorite of all the fragrances. Sugar, vanilla, and heliotrope are harmoniously mixed together to form a delicate and balanced sweetly floral scent.
I recommend this fragrance all year round, which can be layered for extra staying power with equally beautiful and complementary products including Ylang Ylang body wash from Molton Brown.
Trying new skincare products is always a bittersweet experience for me. On one hand, it is exciting to try the latest in skincare technology or the newest product. On the other hand if you are someone like me with a large amount of allergies and sensitivities, it can be nerve-racking to risk a reaction on your face.
I always recommend a patch test when trying a new product before you apply all over your face or skin. If no reaction is visible, then slowly add more. Recently, I tried the Vitamin C Serum from Maple Holistics.  An organic company that I reviewed a couple years ago and loved. The products are packed with natural and healthy ingredients that you can feel safe using on your skin.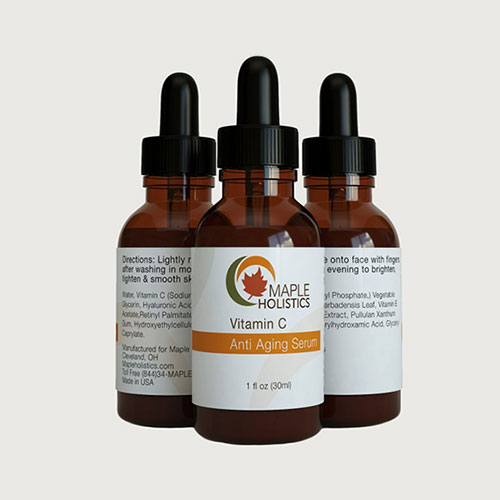 It has been roughly two months of using the serum. I always apply a few drops to my palms and pat into my damp, clean face. I make sure that my face has some moisture to avoid any unnecessary pulling on my skin, which can create wrinkles over time. Immediately, the serum dries and leaves my skin feeling a bit tight, almost as if I can instantly feel my skin smoothing. I have also noticed a complete brightening of my skin tone, which would be perfect for those with uneven skin or sun/age spots. It is important to add your favorite moisturizer on top of the serum to hydrate skin. Here are some storing tips for your beauty products, which will increase the length of effectiveness.
Keep in mind that Vitamin C should be clear and any yellowing or brown change in color reflects oxidization, rendering the Vitamin C ineffective.  
Over Christmas my Aunt and Uncle bought me a beautiful black and white Marilyn Monroe printed scarf. I absolutely love it; the style, size, and of course the very modern almost pop like print of a classic beauty. They are such generous and thoughtful people, always finding unique gifts.
When choosing the right outfit for the scarf, I focused on creating a simple look to place the emphasis on Marilyn. Today, I am wearing a peplum Karl Lagerfeld for Lord & Taylor (similar here) blazer with silver zipper detail, a plain pair of  black joggers, and my Sam Edelman flats (earlier post). There are numerous ways to wear a scarf, but I kept it draped simply over one shoulder to allow the print to shine!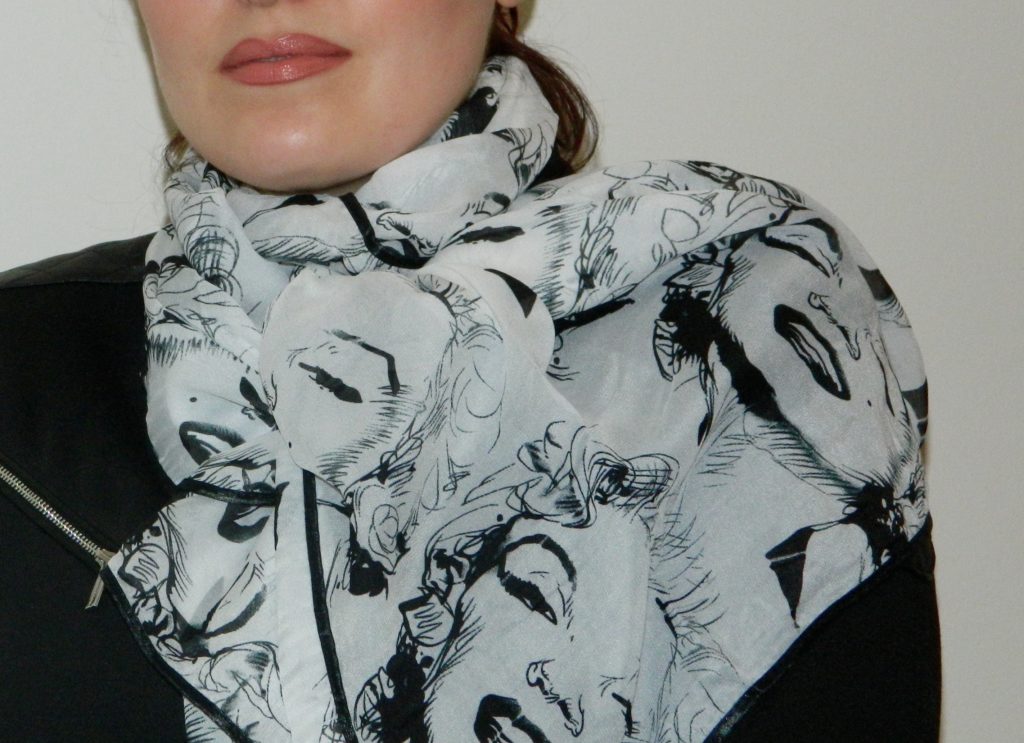 I have tried out my Artur Kirsh haircare products for the past couple of months and needed to share the beautiful results!
I am not sure which product is most important for your hair, but I love conditioner. I find it a mark of a quality product. Artur Kirsh offers Silk Conditioner with a luxuriously rich texture packed with amino acids, corn and rice protein. Together these ingredients strengthen damaged hair and add incredible shine! Static and tangles are also greatly reduced with this deliciously fragrant product. Remember Artur's tips for best results. Apply conditioner beginning near your ears; avoid applying to the scalp directly. Rinse with cold water. Precede conditioner with the Artur Kirsh Color Friendly Shampoo, which contains aloe and botanicals. This shampoo has lengthened my color and reduced the time spent in the salon for touch-ups.
Ask Shiny is one of Artur's fabulous styling products, which protects hair from heat damage, reduces static, and frizzy unruly strands. Hair is left soft, shiny, and healthy looking. For every $1 sold from purchasing an ASK product, Artur donates to various charities. Currently, the proceeds are donated to charities that benefit children.
Happy New Year!! I hope you all had a truly wonderful night and I wish you a very happy 2017. My night began pretty harmless. I ran a few errands including a quick stop at Saks Off Fifth for a bargain deal. I needed a top and accessories to complement my Calvin Klein jeans, which I was planning on wearing to my friend's house that evening. Luckily, my shopping adventure was successful and I found a fun magenta top, oversized gold hoop earrings, and a pair of sky high pink/nude heels that are actually comfortable.
All dressed and ready to head over to my friend's for her party. The night was perfect except it would not be a typical "Ashley" night without a minor snafu. As I was walking the very short distance from the party to my car, my heel caught the edge of the driveway and the lawn and down I went; shoes popped off, face down in the mud, contents of my purse sprawled out just like my limbs. The result, torn ligaments in my left ankle and right foot, an air cast and boot, very attractive look. Today, as I write this article, I am sitting on the couch with my feet up, resting and healing. Of course this injury technically happened in 2016 so I am confident that 2017 will be a much better year!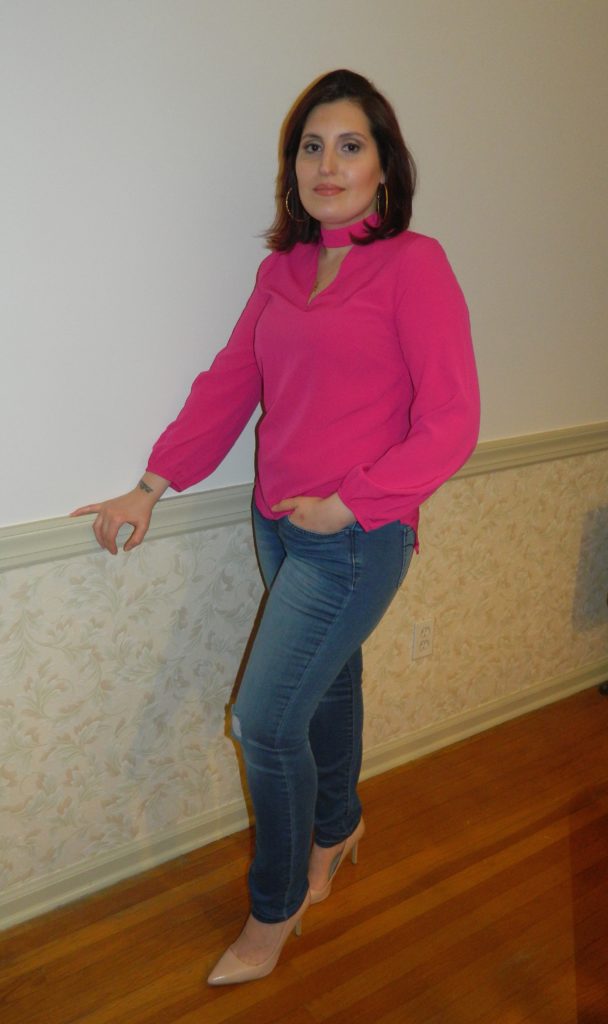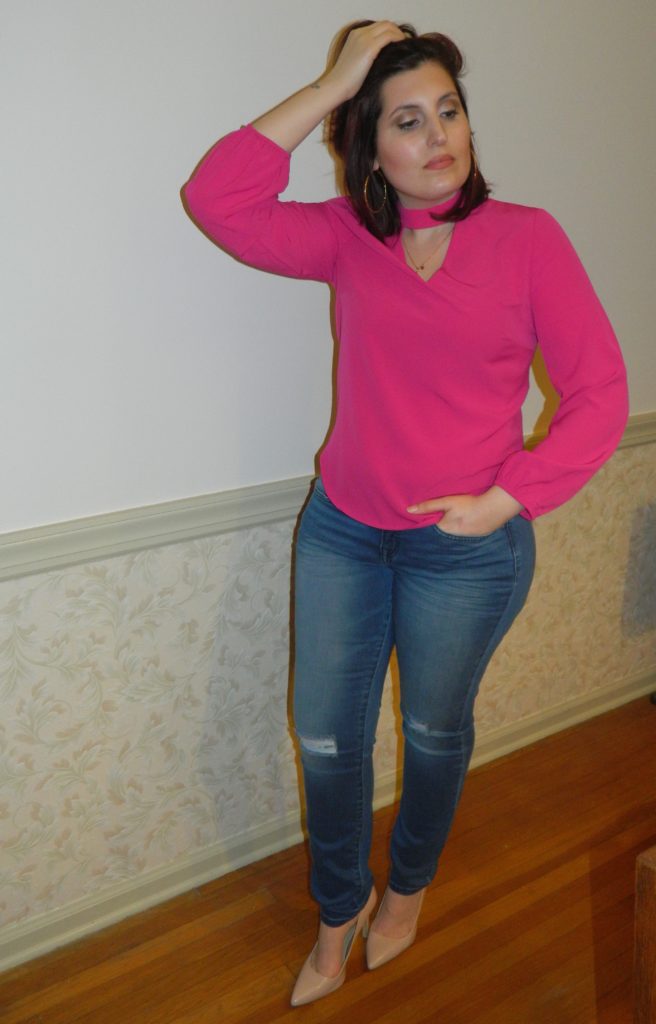 Copyright © Dandelion by Pexeto