Ordinarily, I do not tend to purchase ripped jeans. I might have a couple of pairs in my closet, but as a rule, I shy away. Partly because I can hear my Mom saying in my head, "why would you pay for ripped jeans?!" I tend to agree. However, such is the trend that I happen to like. I caved, I can't help it. Lord & Taylor was having a pretty significant after Christmas sale with a $20 doorbuster that I took advantage.
Paige, 7 For All Mankind, Hudson; all good quality jeans and the obvious trendy brands, but give me my Calvin's any day of the week. The fit is always perfect, they last forever, and look terrific. On this occasion, I wore a Bardot keyhole top with a white hot pair of Sam Edelman loafers with silver studs.  I found these vegan beauties at Neiman Marcus Last Call at the Philadelphia Premium Outlets and I was under the assumption that they would ring up 30% off at the register. To my surprise and excitement they were 50% off. If you have time and a store near you try to visit a Last Call. You can really find some unique items and excellent deals.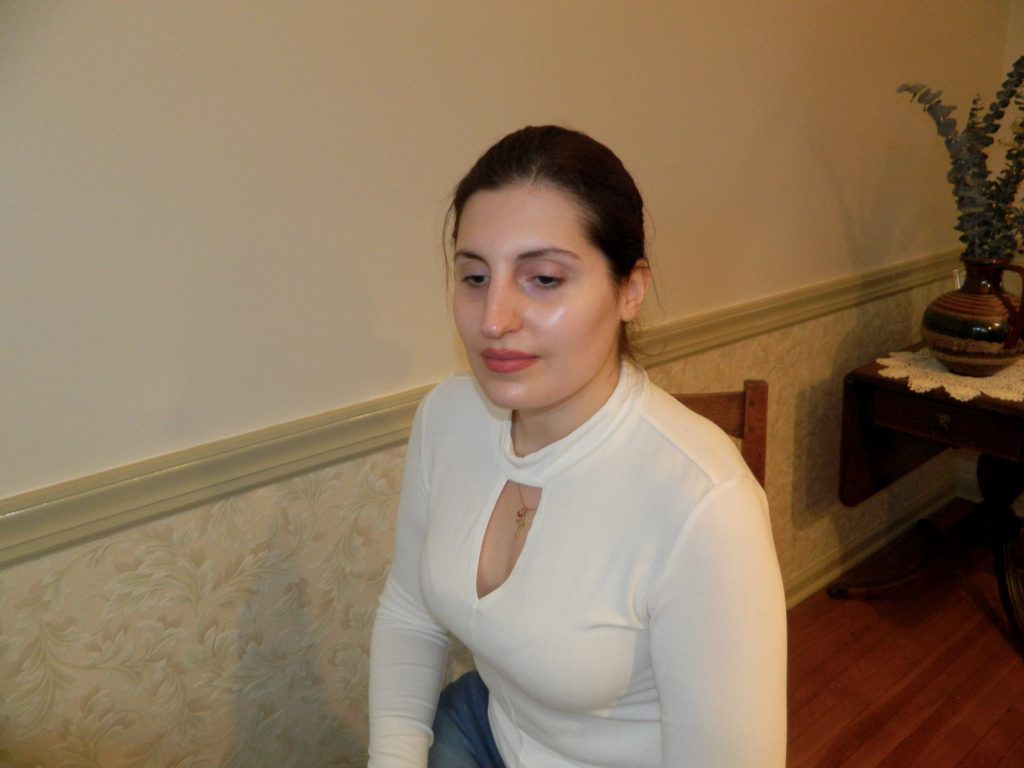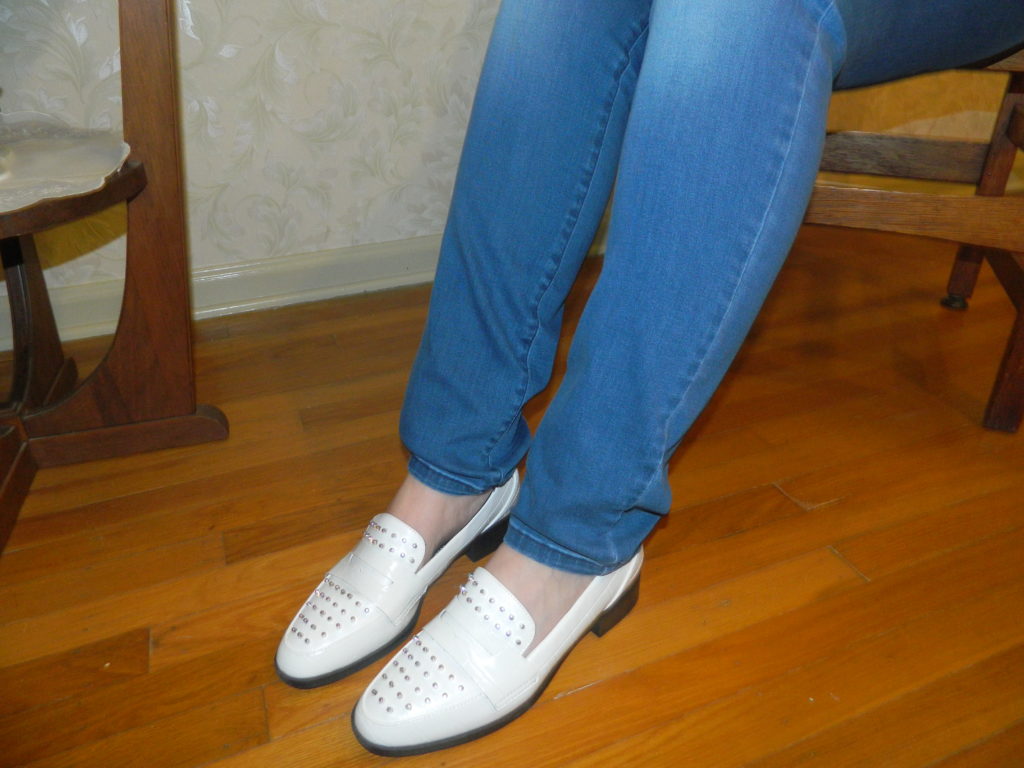 I hope that everyone had a beautiful Christmas and I wish you all a wonderful holiday season! Last night I chose to build my entire look around a poncho. Not just any poncho, but a stunning colorblock poncho from my Dad last Christmas. He picked it out for me on his trip to Greece. I want to make it a tradition to wear this very special gift every year for Christmas mass. It is such a sentimental gift and a truly unique article of clothing. This year I paired my poncho with a plain long sleeved top, a pair of very comfortable embossed leggings and a pair of vegan Bandolino loafer pumps.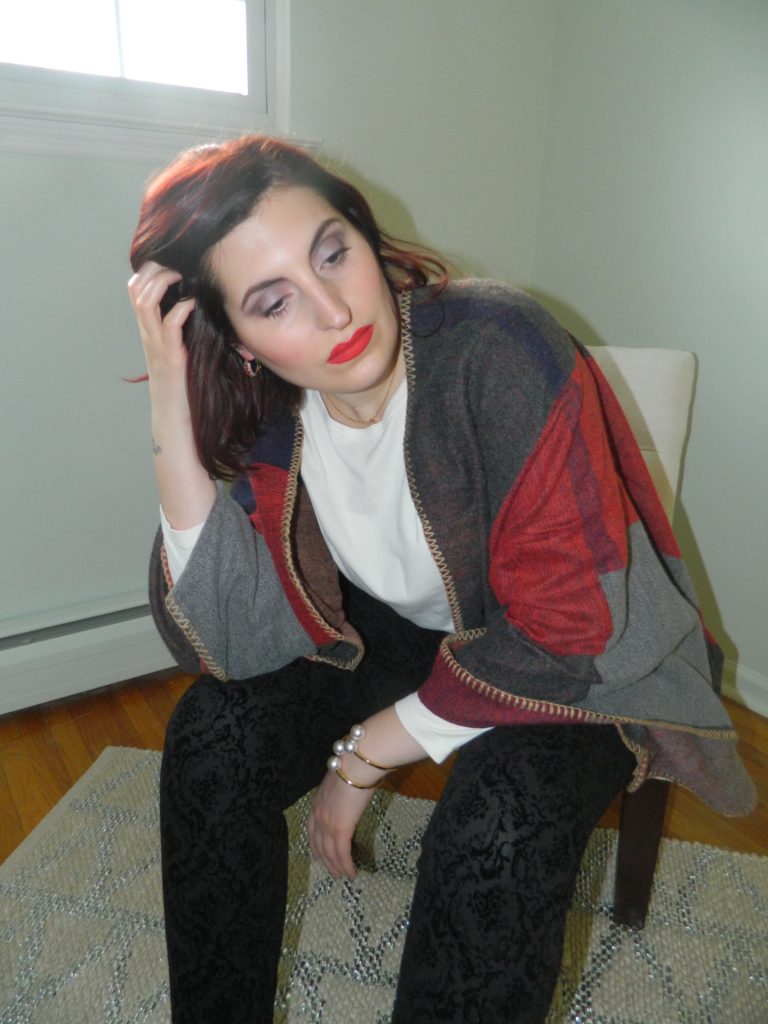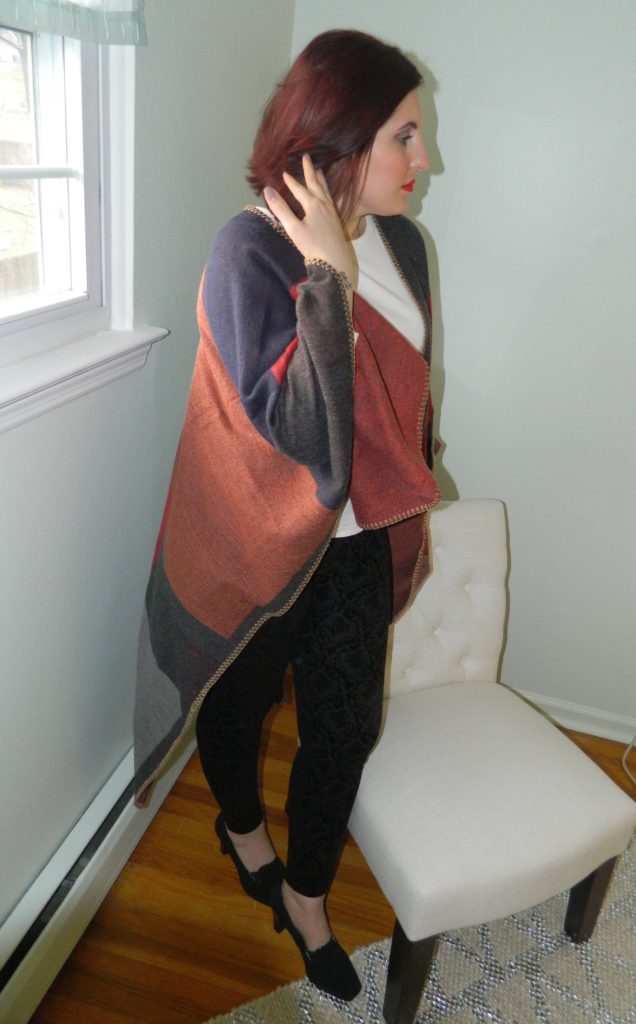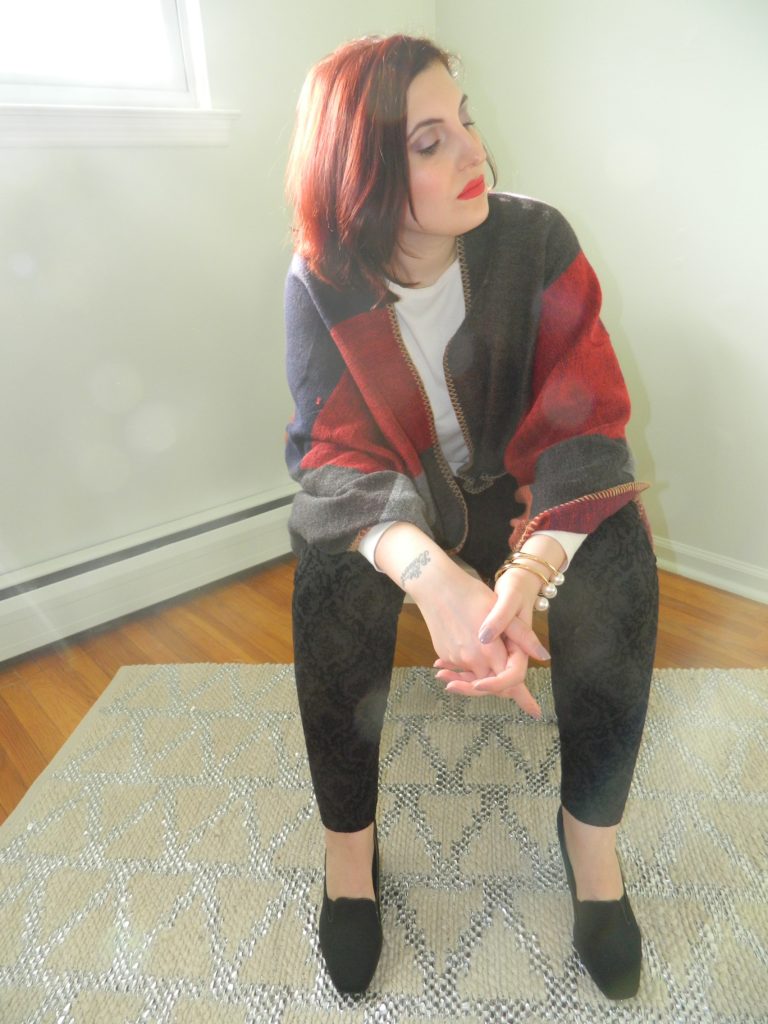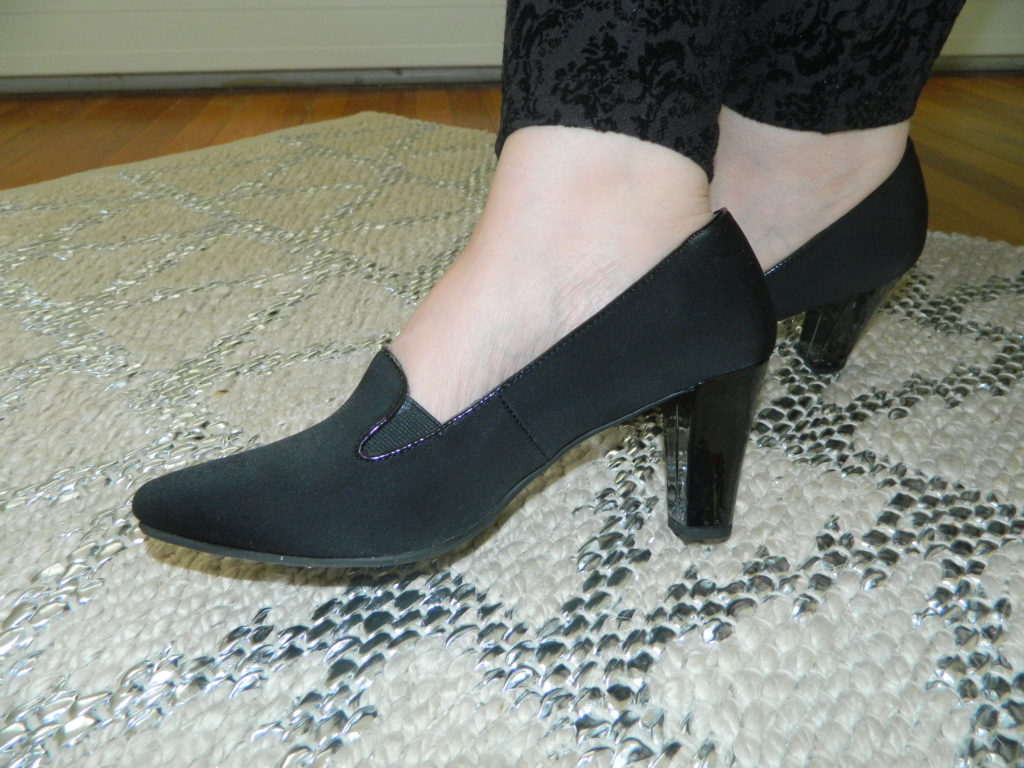 My makeup look was achieved by using:
Laura Mercier eyeshadow trio in various shades of violet similar here 
NARS blush in Torrid 
M.A.C lip liner in Cherry with Clinique lipstick in Crimson Matte
Laini Cosmetics The Brows Have It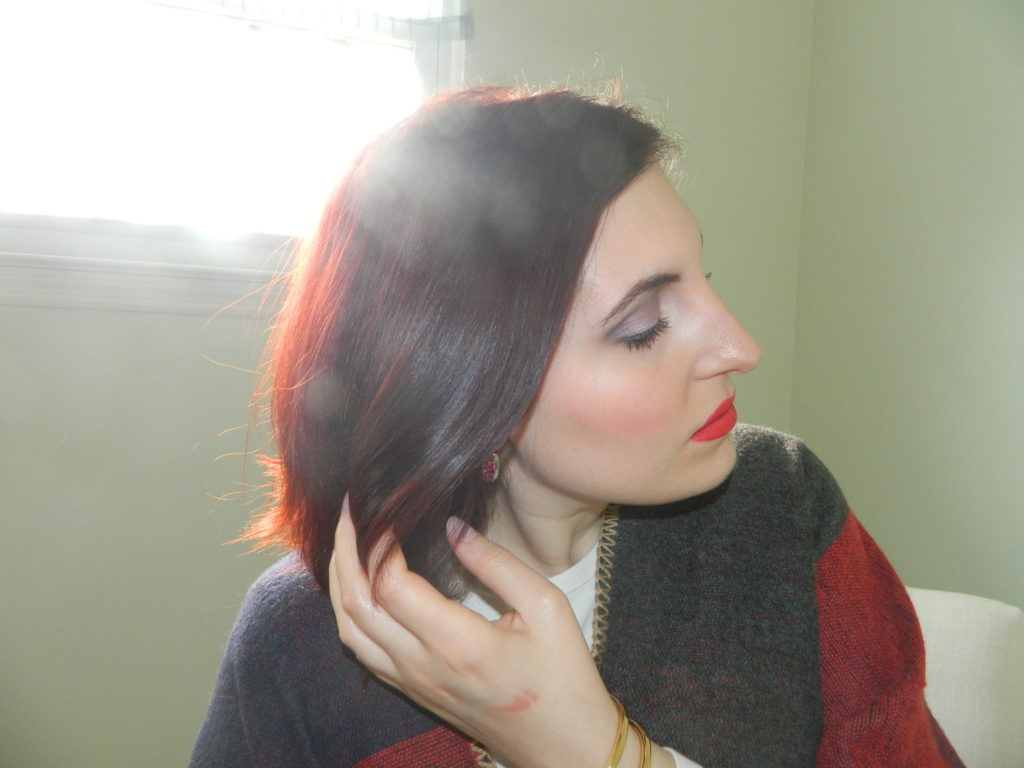 On Black Friday in addition to purchasing a few presents for others, I bought some items for myself. I just could not resist some of the fabulous deals. This faux suede skirt in particular, reminded me of a skirt I once had in middle school. Have you ever stumbled upon an article of clothing or an accessory that brought you right back to a childhood memory? I find that so exciting. In my younger years it might be embarrassing to wear anything that resembled anything from childhood, but I now have an appreciation for nostalgia.
This outfit is perfect for visiting with a friend over a cup of hot chocolate or attending a low key holiday get together. Mixing patterns and textures is a fantastic way to add interest to the overall look. The striped gold and black mock turtleneck is a BCBG Max Azria piece is incredibly lightweight and form fitting. I tucked this top into my BCBG Max Azria faux suede skirt with a subtle flare towards the bottom. My leopard print booties are quite a few years old, but you can find a similar pair here.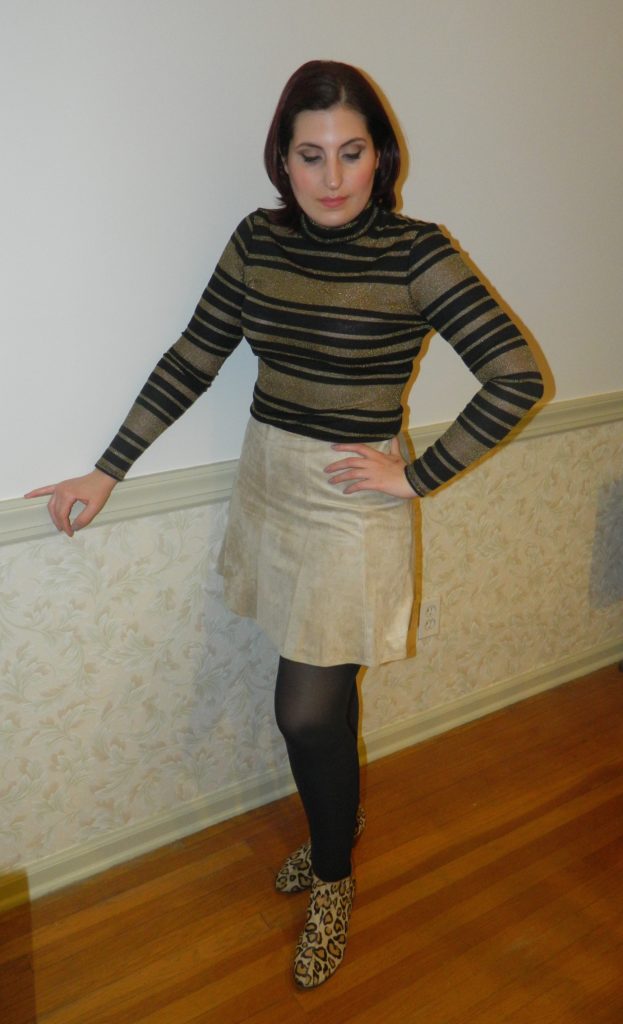 My makeup look was achieved by using the Veluxe Pearlfusion Shadow in Amberluxe from M.A.C.
NARS Eyeliner Pencil in Black Moon
NARS Blush in Torrid
NARS Velvet Gloss Lip Pencil in New Lover
Laini Cosmetics The Brows Have It palette 
YSL Volume Faux Cils Mascara in Black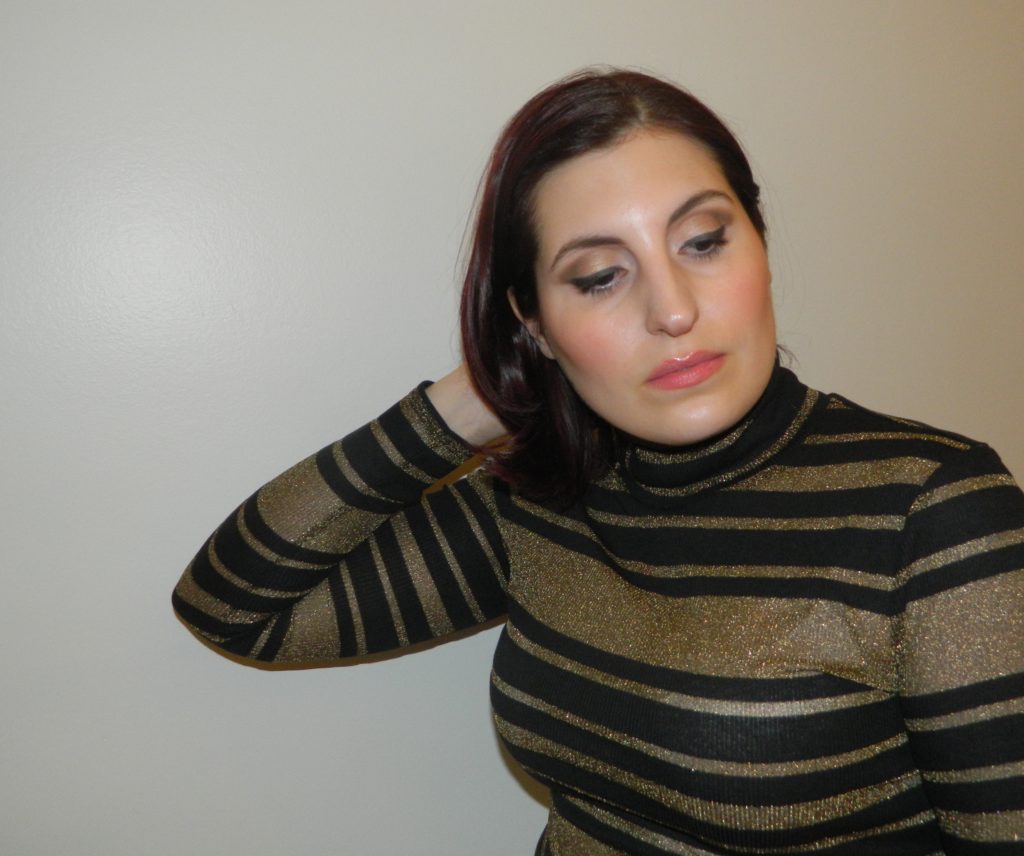 Last month, I visited The Studio CL and Owner and Lead Stylist Artur Kirsh. The salon embodies the cool, effortless "steeze" that is Philadelphia. Here is what struck me during my visit; the friendliness of the staff and the loyalty of both clients and staff. The current 19th street salon will be relocating to two fabulous state of the art locations, The Bellevue and Manayunk. As I mingled throughout the salon, I quickly realized that clients and stylists will be following Artur to the newest additions. Some clients have been with Artur for decades; a true testament to his talent, management, and business leadership.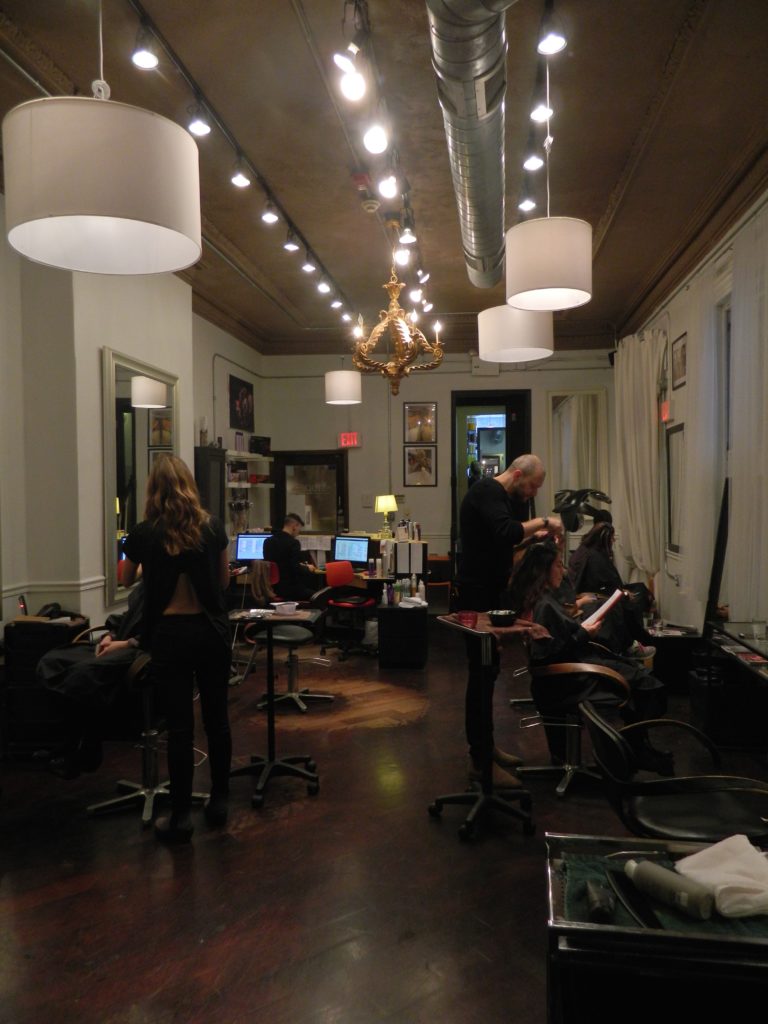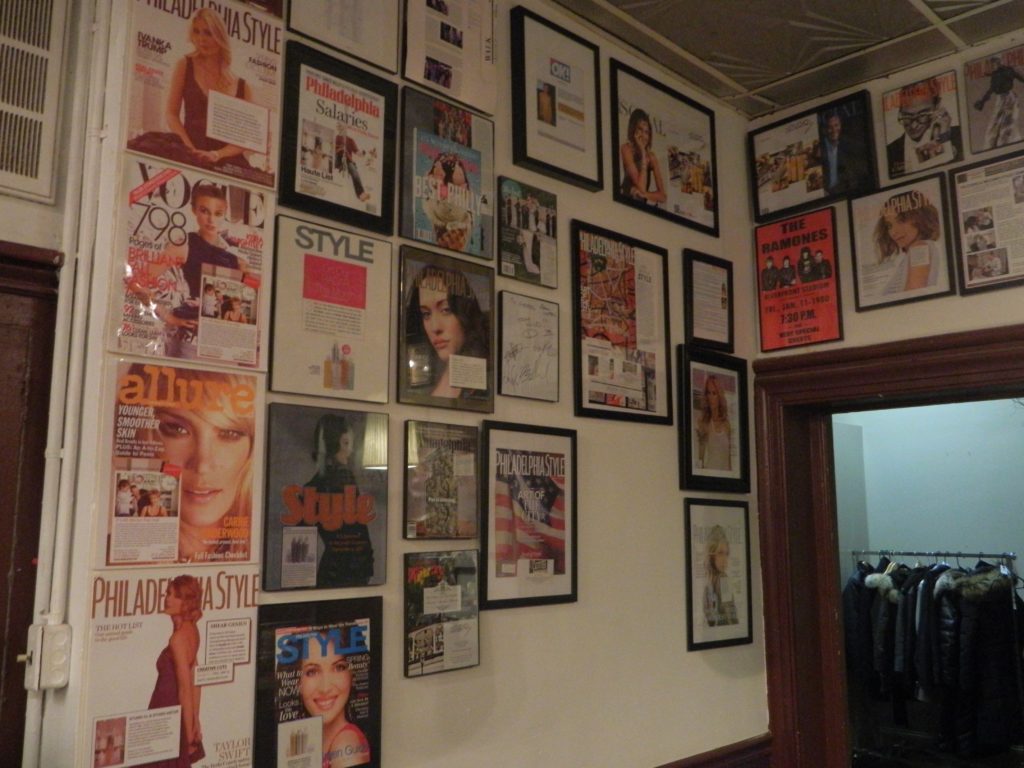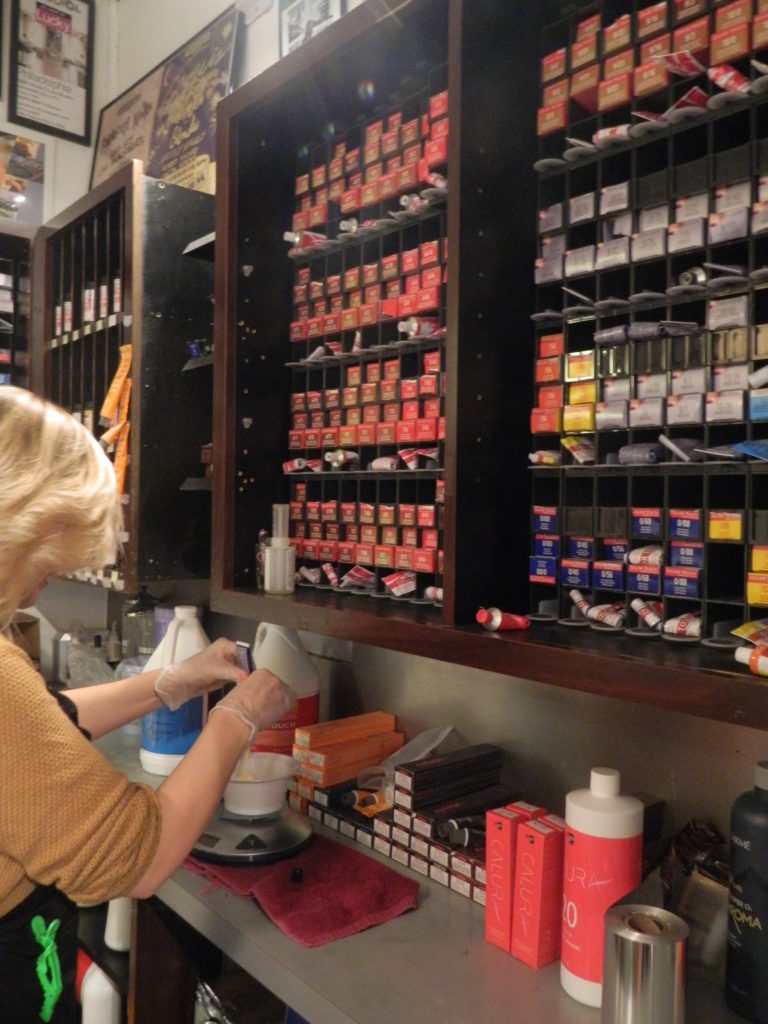 Artur is trained in dry cutting, a rare art form that makes a world of difference in the final result. He explained to me that cutting wet hair has a disadvantage; the inability to see the entire shape. Hair strands cling together. Cutting dry hair allows the stylist to see every strand and create the perfect shape for the texture and person. In both color and cut, Artur looks at the entire client. Each client's request can be modified to suit their natural hair texture, skin tone, and lifestyle, which is vital in creating the perfect look.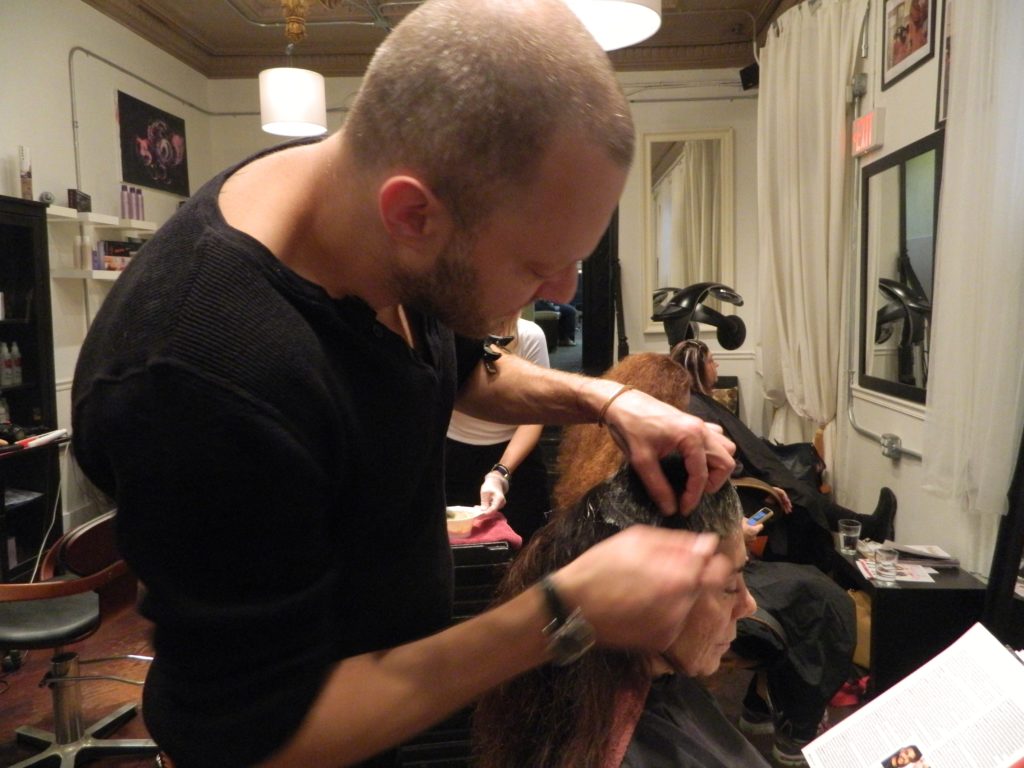 Artur shared some helpful tips to keep your hair full and keep the static away this winter:
Be sure to use a bristle brush- avoid plastic, which will only create more static.
Always condition your hair! Apply the conditioning product lower on your head instead of directly on the crown. This will reduce any product build-up that weigh hair down. Rinse with cool water not hot, which will leave hair full and moisturized.
Make sure to massage your scalp every time you wash your hair. This will improve the blood circulation to the scalp and ultimately increase hair growth.
Please stay tuned for my review of the Artur Kirsh hair products and the newest locations where Artur will create something special for my hair!
Last month I visited Autograph Brasserie in Wayne Pennsylvania for the first time and enjoyed a fabulous dining experience. As previously mentioned in my review article, today I am featuring the scrumptious menu that Chef Ralph prepared. Keep in mind that if you suffer from multiple dietary restrictions, Autograph is a dining option for you. The entire staff and of course Chef Ralph are willing and happy to create a dish that you can enjoy without the stress and worry of contamination.
I began the night with fingerling potatoes in a balsamic glaze that Chef Ralph served while I was reviewing the menu. The potatoes were cooked perfectly, crispy on the outside, tender on the inside while the glaze was packed with flavor.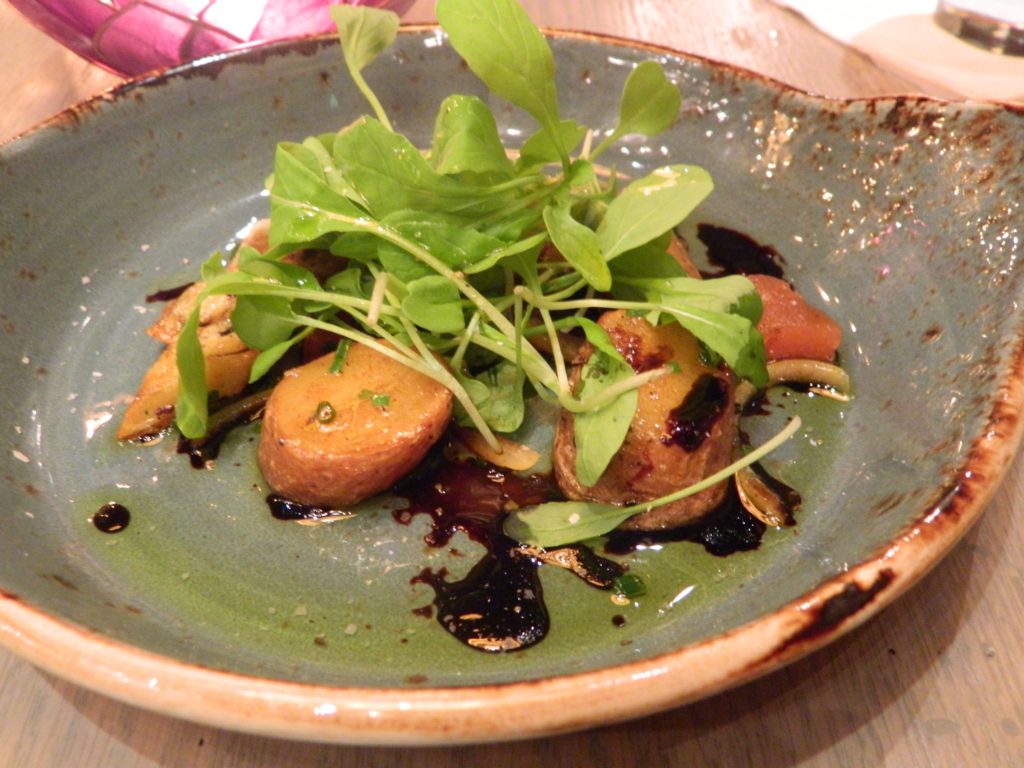 Roasted root vegetables followed and all I kept thinking was, "how can I reproduce this dish?" Although, part of the fun of dining out is having someone else create the meal for you, without all the work. This is definitely a dish that I would recommend for plant eaters and carnivore's alike.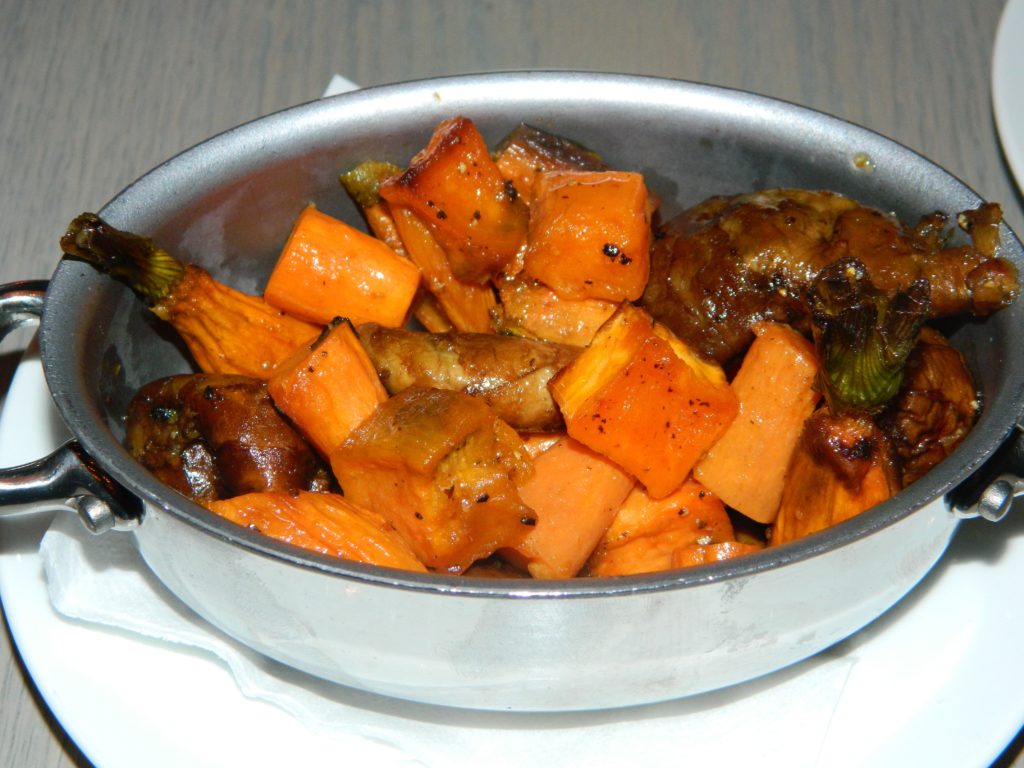 Autograph can accommodate all restrictions, including serving fresh gluten free rolls from a local baker with gourmet dipping olive oil. Most alcohol contains gluten as well and for true Celiacs, try the signature Autograph mocktails. The King Palmer is cool and refreshing and contains lemonade, iced tea, agave, and fresh lime juice.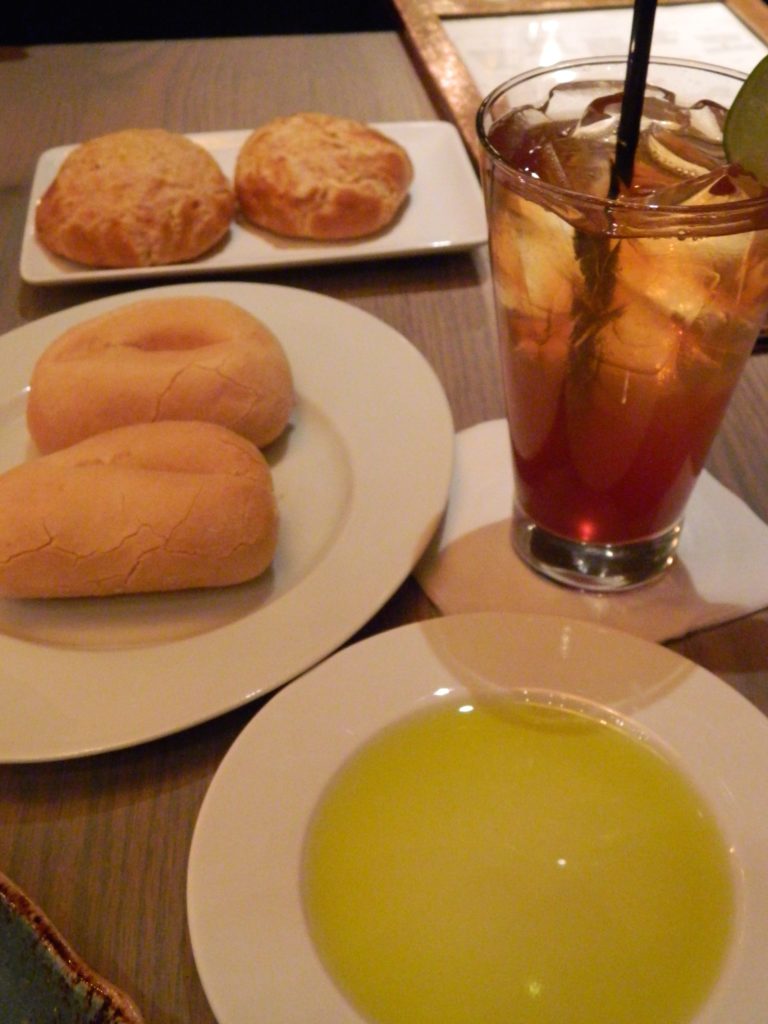 Cauliflower is one of my favorite vegetables, versatile and filling. Chef Ralph created an absolutely delicious roasted cauliflower with fresh apple and scallions. This dish was seasoned perfectly and is a satisfying side dish, but could be served as a main.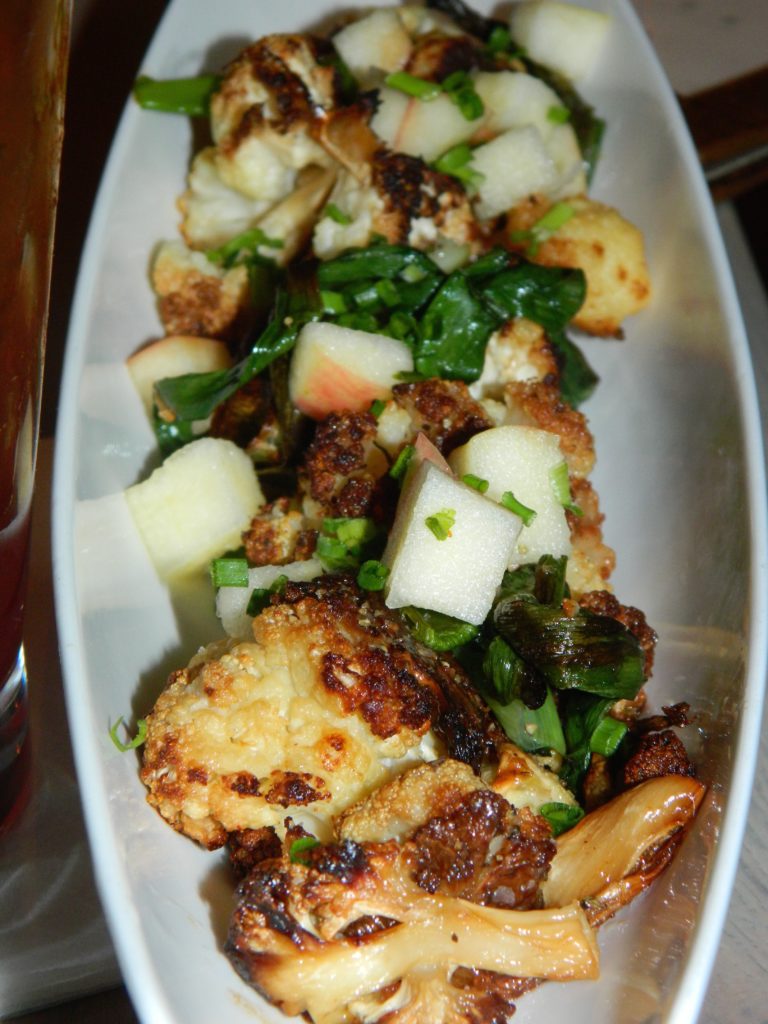 However, my main included mushroom risotto. This showstopper really needs no description. Suffice it to say by the time the main course arrived I was stuffed, but it was so delish that I just had to take it home to enjoy later!
Please be sure to make a reservation at this lovely restaurant with delectable food options for everyone!
All that know me know I love glittery shoes. When I saw these gold beauties at Zara, I had to add them to my collection. The black and gold glitter Mary Jane's with low heel are a festive alternative to the traditional sky high heels and can be worn to any holiday party. The glitter shoes fit perfectly with the BCBG black lace dress that I purchased on Black Friday at Bloomingdale's. The high neck, buttons on the wrists, and lace trim all add to the unique look of this design. I wore a pair of HUE sweater tights, but black sheer tights would also work.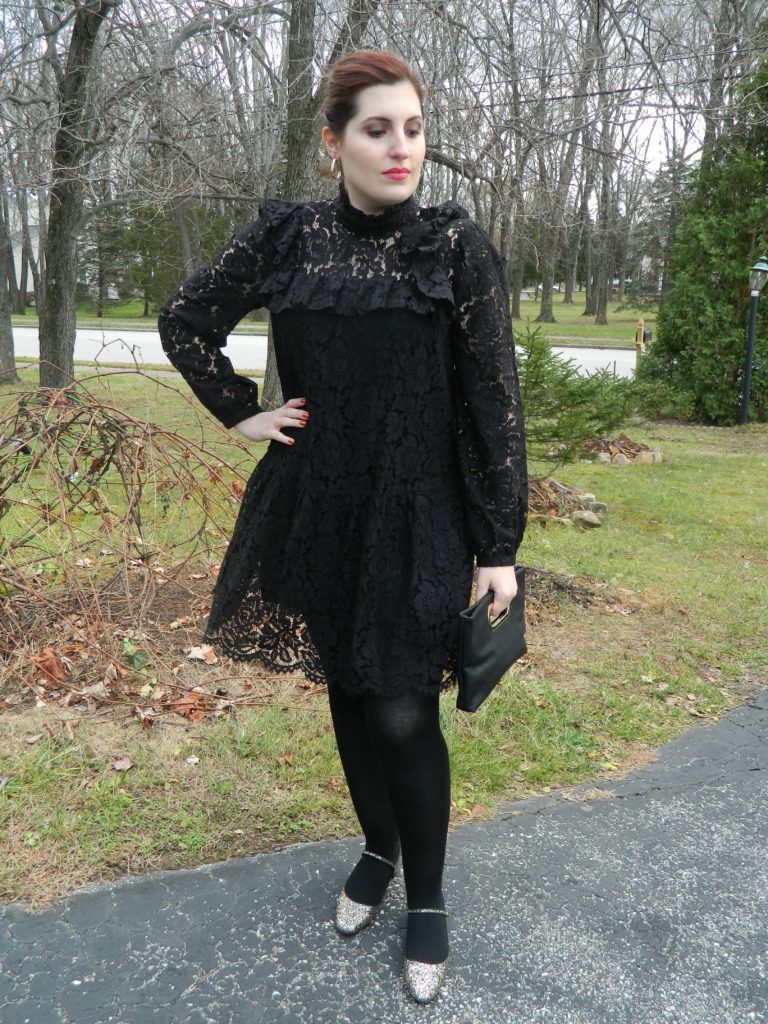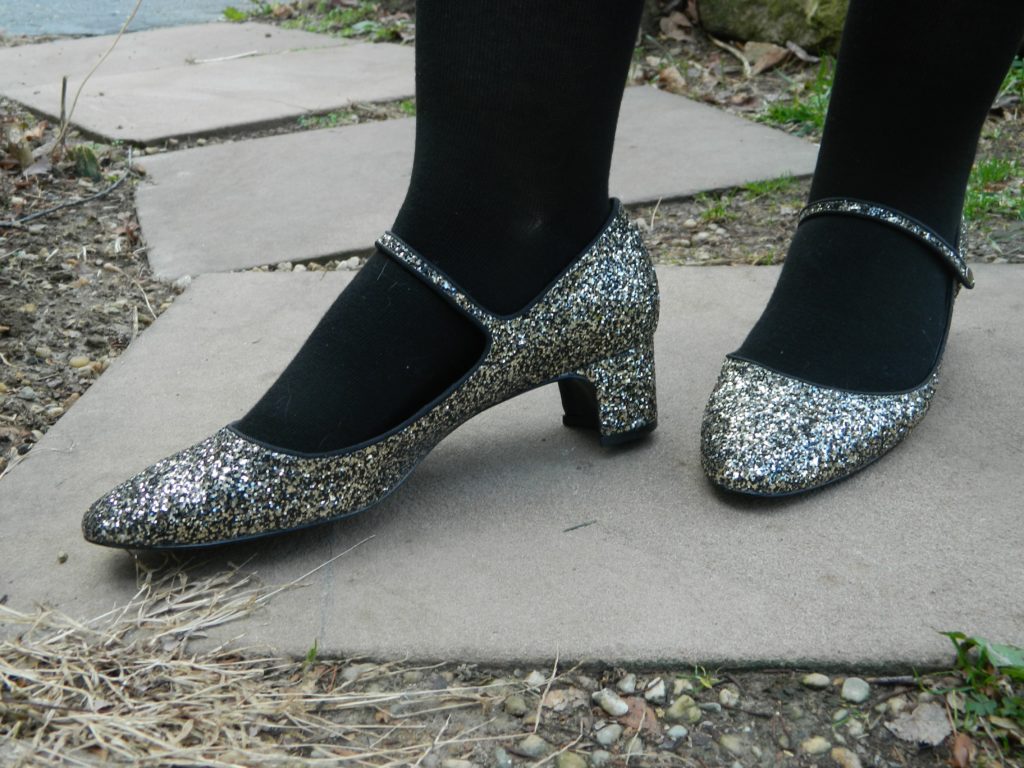 My makeup look includes a soft red lip by Laura Mercier in Red Amour a shimmering pink blush with gold flecks by Laini Cosmetics from the Bronze Goddess palette,  and a smokey grey/brown eye from The Nudes palette by Maybelline.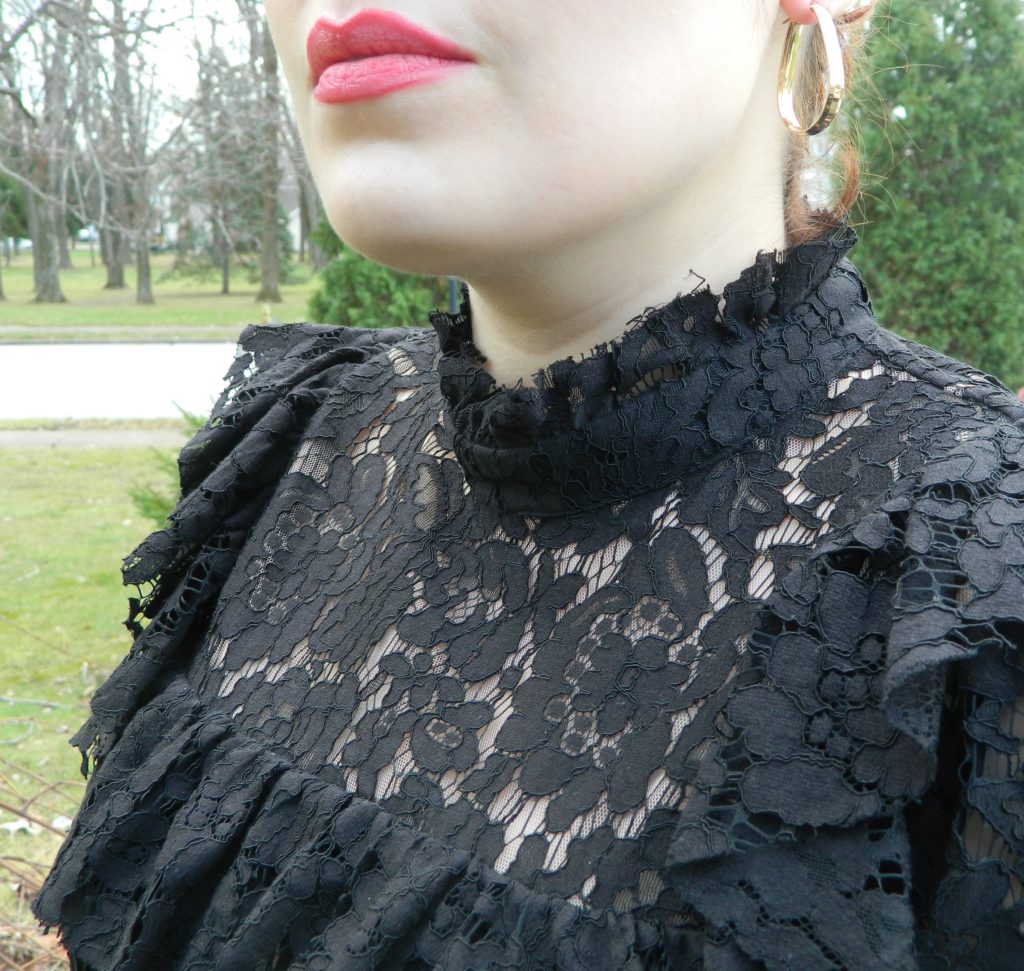 There is less than a week left for voting. Please take a moment to vote for Sugarpeel for Best Local Blogger!
The night before Thanksgiving, I had the pleasure of dining at Autograph Brasserie located in Wayne Pennsylvania. The expansive restaurant sits in the heart of the main line within the Eagle Village shopping center, filled with beautiful and interesting boutiques.
As I walked into Autograph, I felt slightly embarrassed for my visible jaw drop. The honest truth is anyone entering this atmosphere is a little taken aback by the fabulous and large scale decor, completely unique atmosphere from albums and framed celebrity photographs mounted on the wall to themed dining spaces, and chandeliers made out of brass instruments. Each section has something to see and admire, which of course only enhance the experience.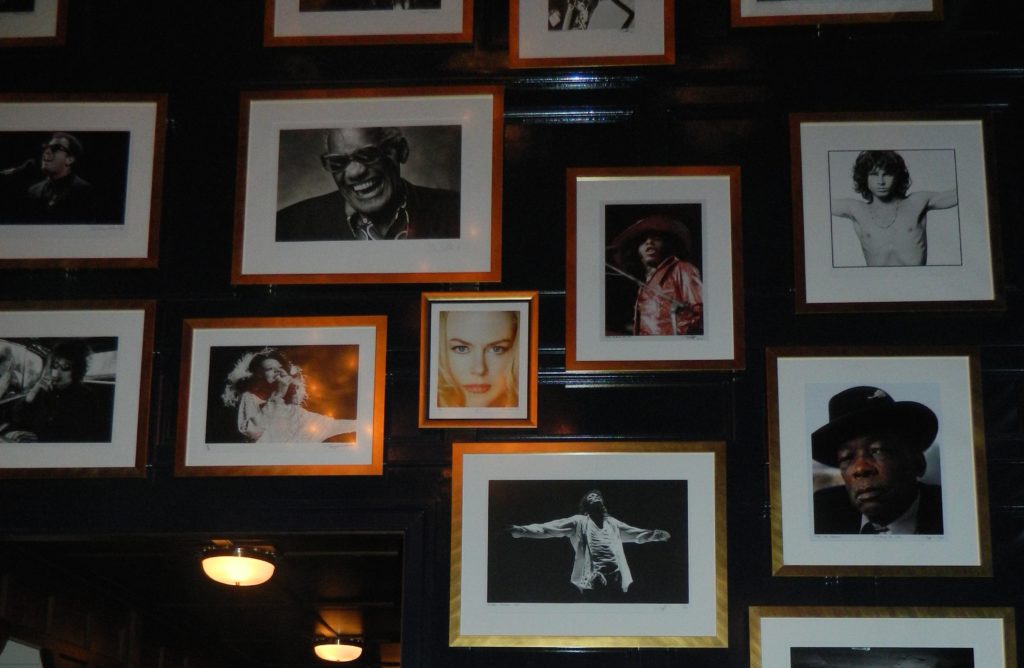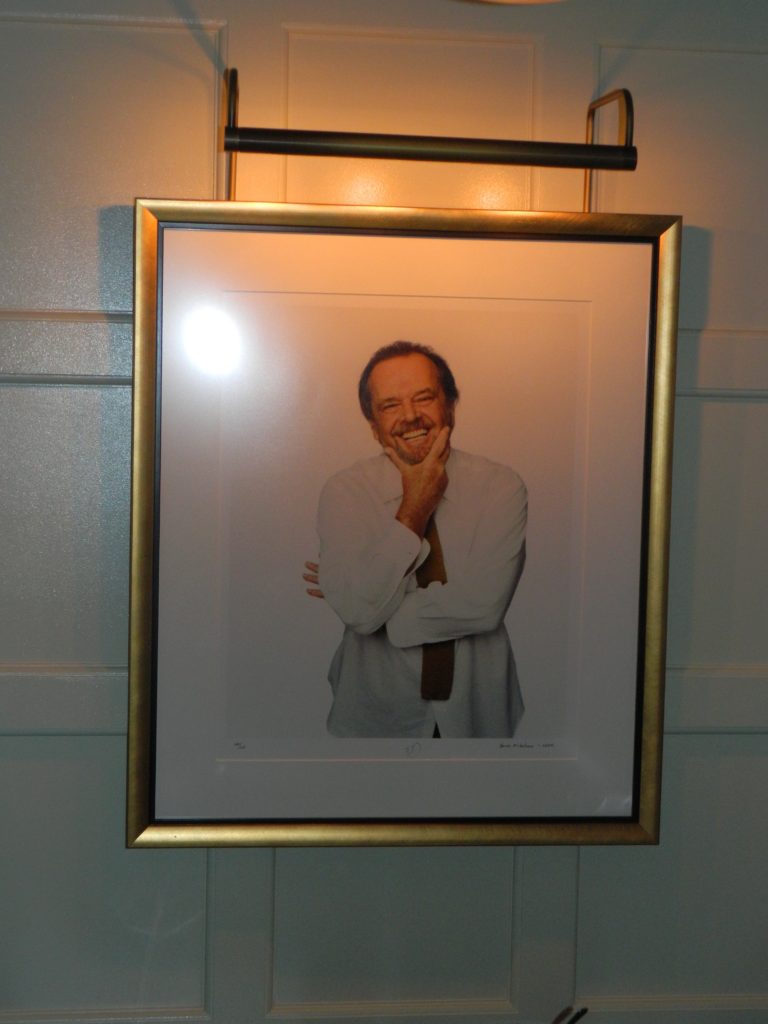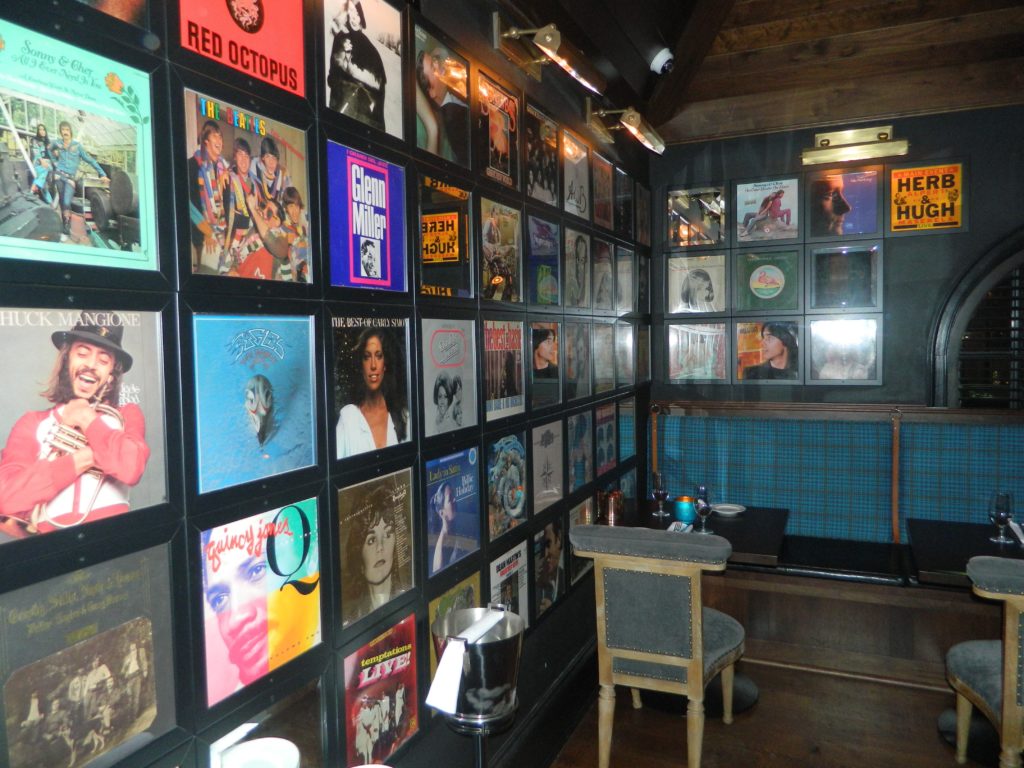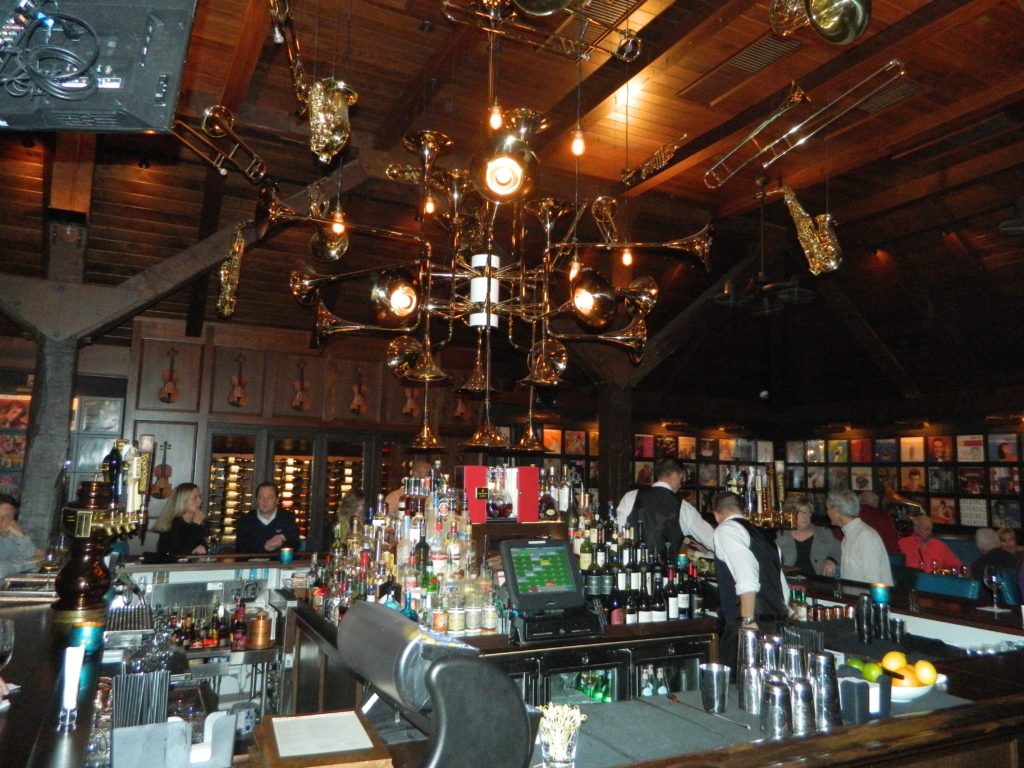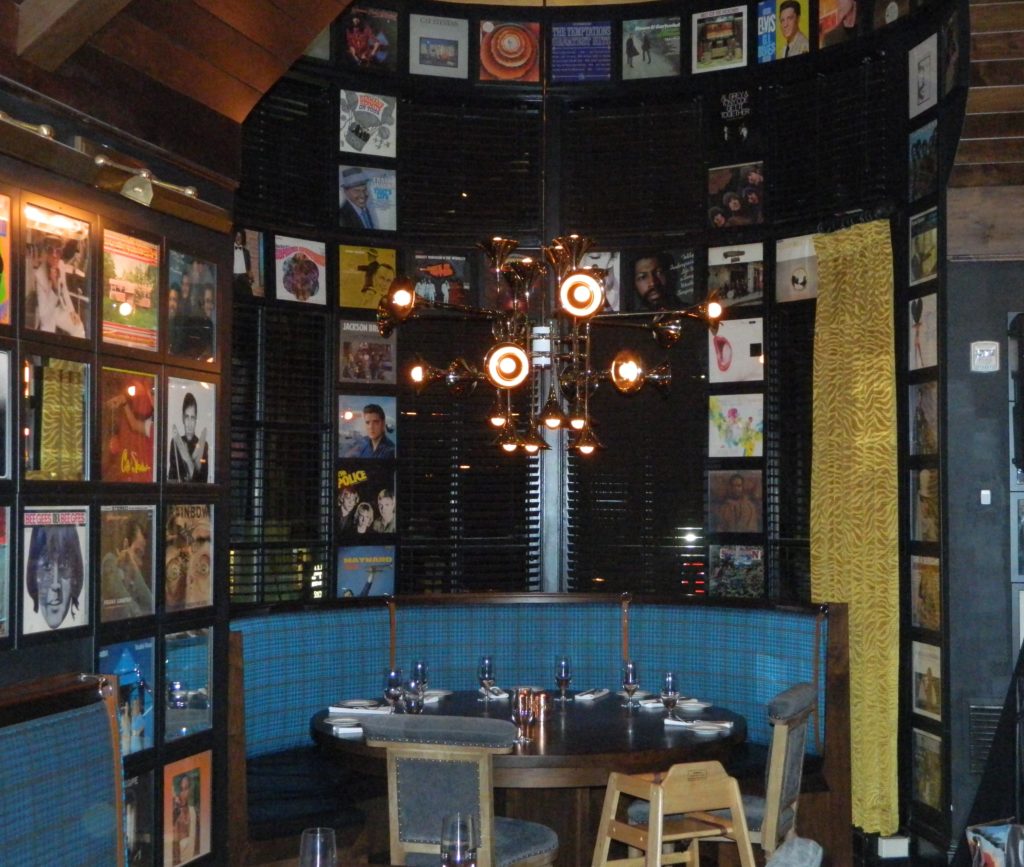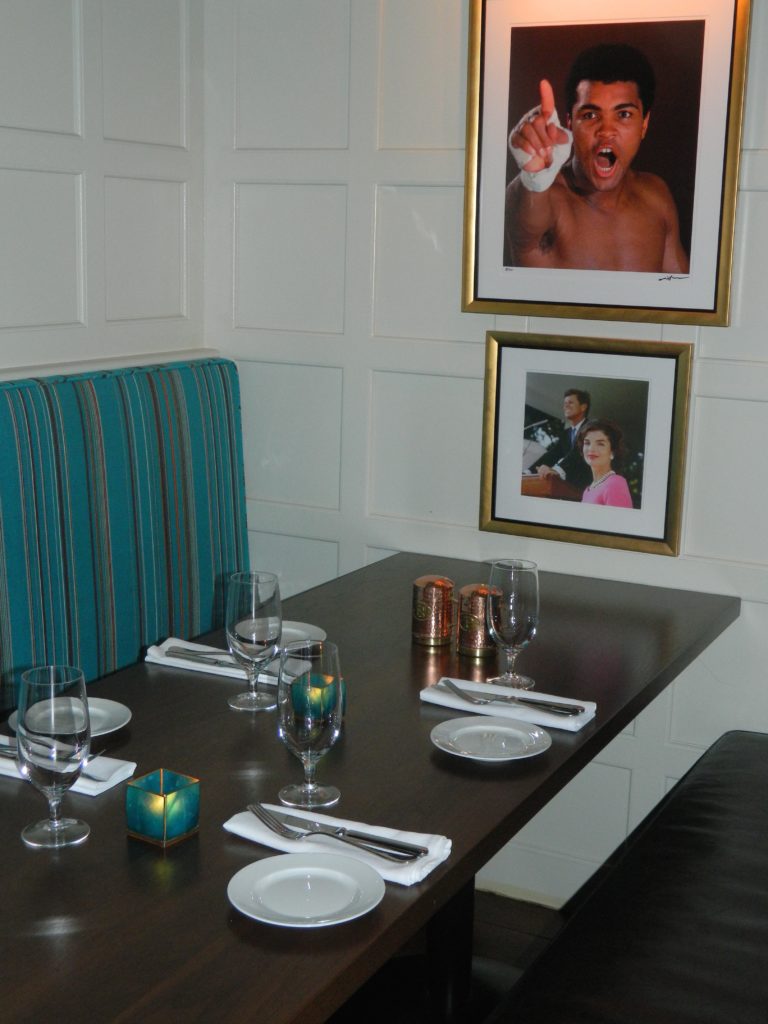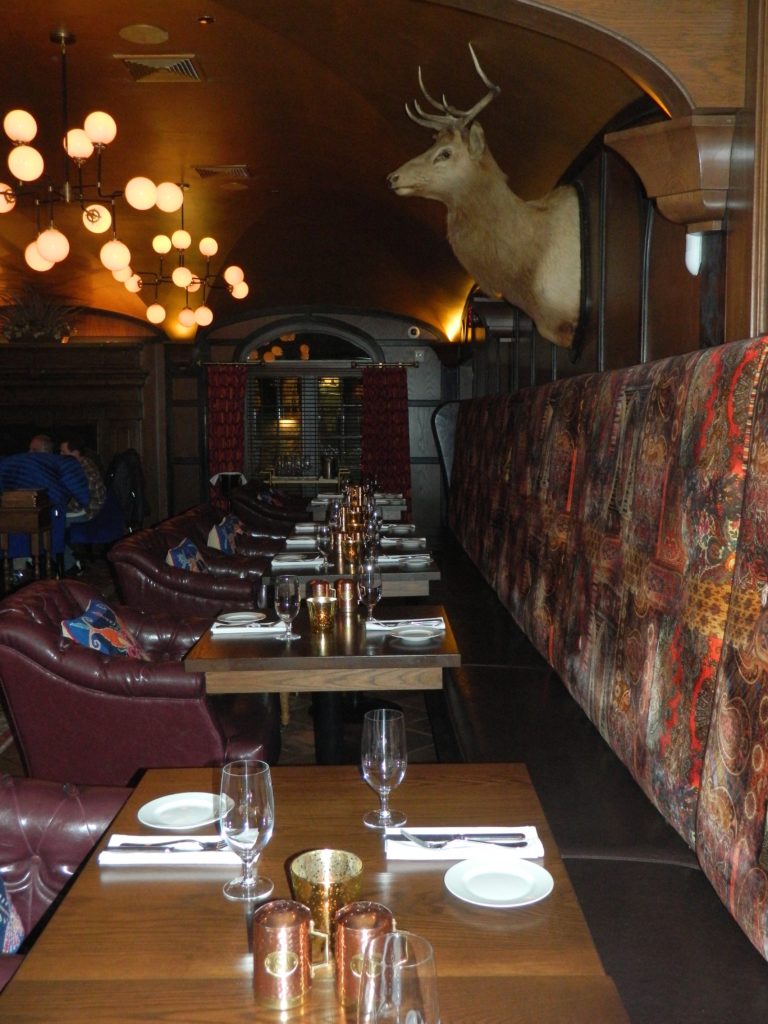 I was seated in the Sycamore room, a magical environment with a stunning realistic sycamore tree as the focal point. Gold butterflies decorated the room and the celebrity photographs continued into the space. I was definitely in my element as one of my favorites, Sophia Loren was in this room! Chef Ralph greeted me at once and welcomed me. Only his passion for food and love for creating rivals his impressive career. The servers were all friendly, attentive, and accommodating. As you all know by now, I have several food allergies and restrictions, which can be a challenge when dining out. However, Chef Ralph was excited to follow all of my dietary concerns and present me with delicious options. More on the scrumptious menu to come!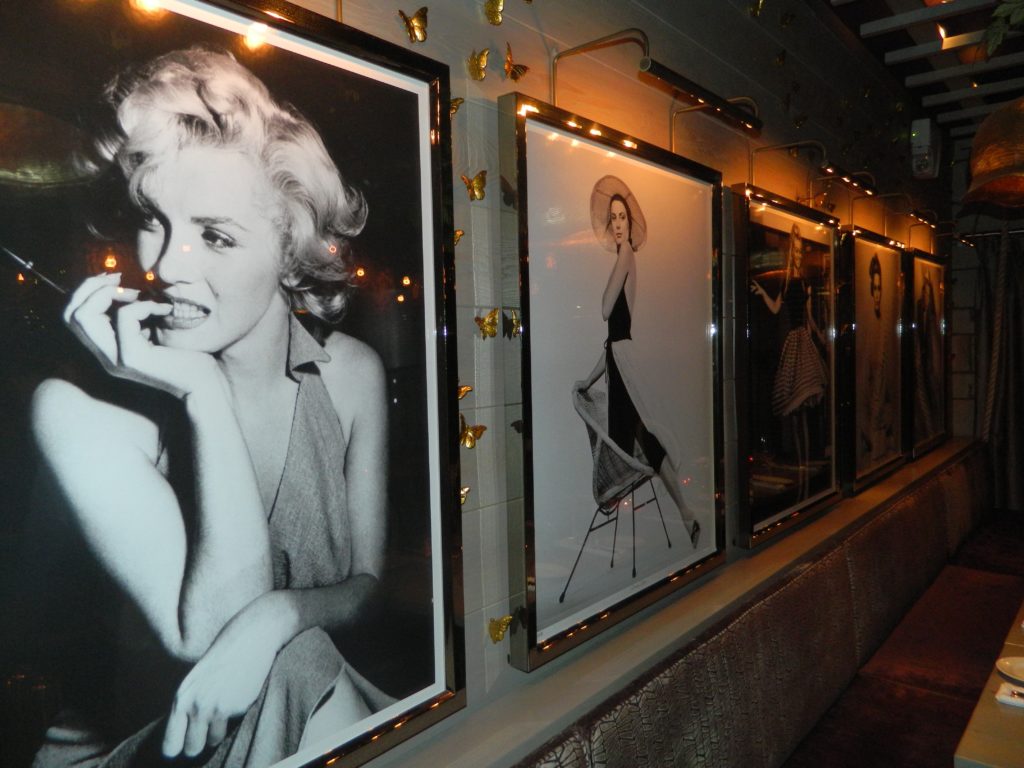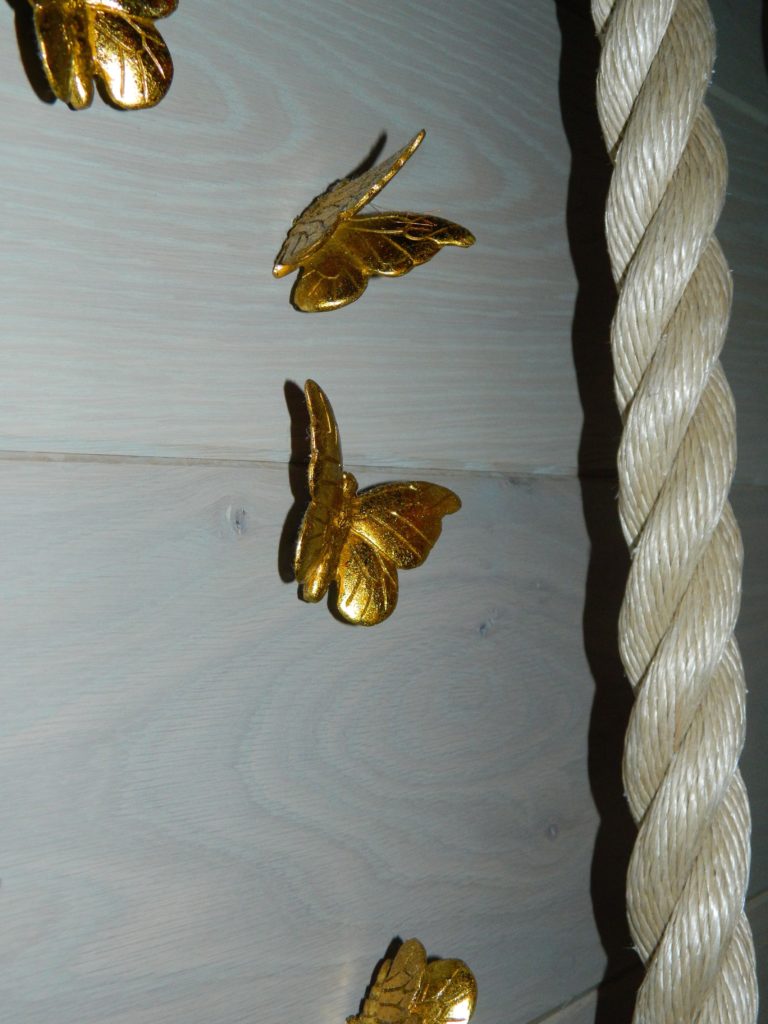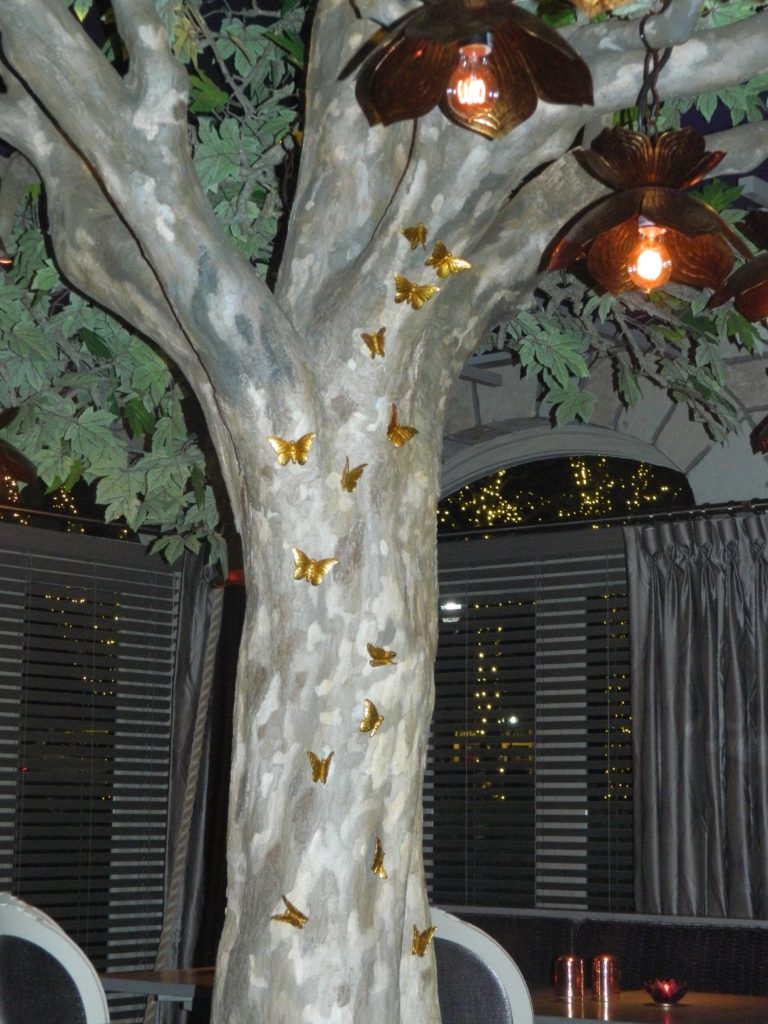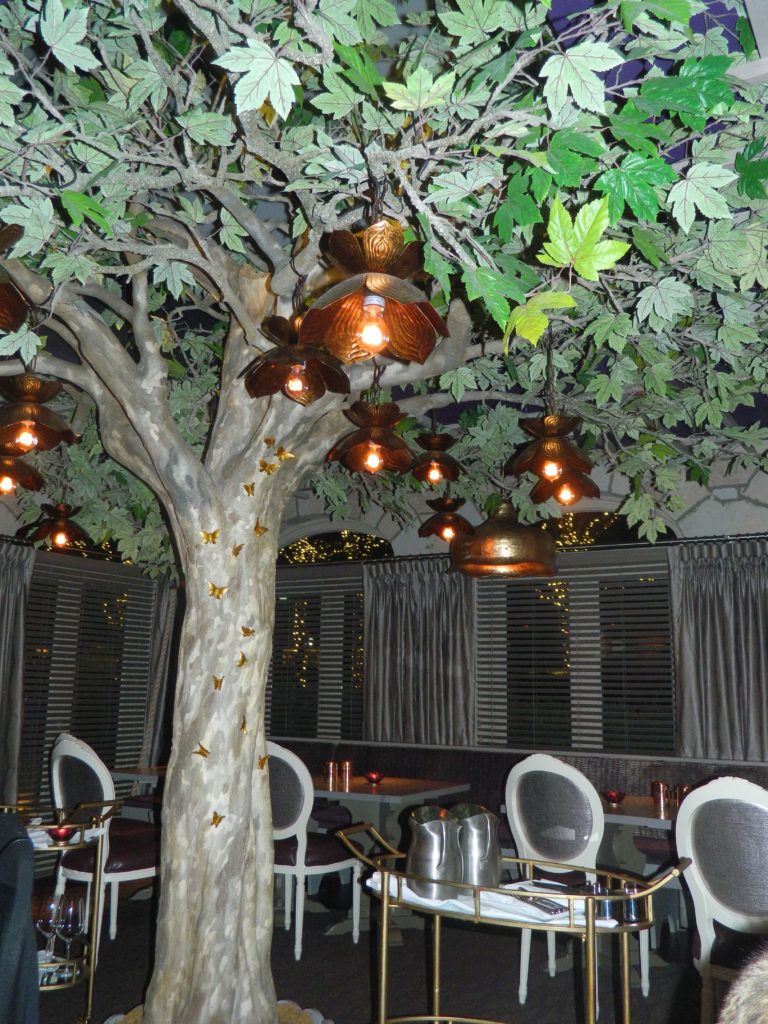 During this time of year the Eagle Village shops really shine. Valley Forge Flowers is decorated with Christmas trimmings and the boutiques are selling the latest trends. Make a reservation at Autograph, enjoy an amazing meal and then plan an evening of shopping! Next week, I will be posting in detail my entire menu. Also, please do not forget to vote for Sugarpeel for Best Local Blogger– I promise it only takes a moment.
Copyright © Dandelion by Pexeto