Cool Winter Fashion
The color palette of my accessories in this shoot are not typical in my wardrobe. However, I was interested in incorporating a couple of Pantone's Fall/Winter 2016 colors. As accents to my simple all black look, I paired cool tones including Airy Blue and Sharkskin. Some of the shades this season are on the vibrant side, but adding them sparsely with a neutral outfit is the perfect way to experiment with these bold shades.
The focal point of my look is the faux leather pencil skirt from Karen Millen. This skirt is incredibly versatile as you could wear out with heels and a fancy top or as I have more casually. My black sheer top may look simple, but the cuffs have a little detail. They are cut in a "v" shape around the wrists. Sparkly tights are not just for when you are five years old- or maybe I was feeling nostalgic. The silver thread in the tights worked well with the silver coiled bracelet from Charming Charlie. The weather was brisk, but sunny. I wore a reversible black and Sharkskin shawl. My flats with a silver zipper in faux patent leather, which are comfortable and chic. The entire look was completed with a satchel bag with silver lock in Airy Blue.
My makeup needed to also incorporate the cool tones of my look. I applied the silver and light cream eyeshadow over my entire lid and crease from the Haute Right Now palette by Laini Cosmetics. To my cheeks, I added the pink blush to my cheeks and the Sophia Loren lipstick in gorgeous pink nude from Dolce & Gabbana. My nail polish is called Charmer- a silvery blue from the organic brand, Scotch Naturals.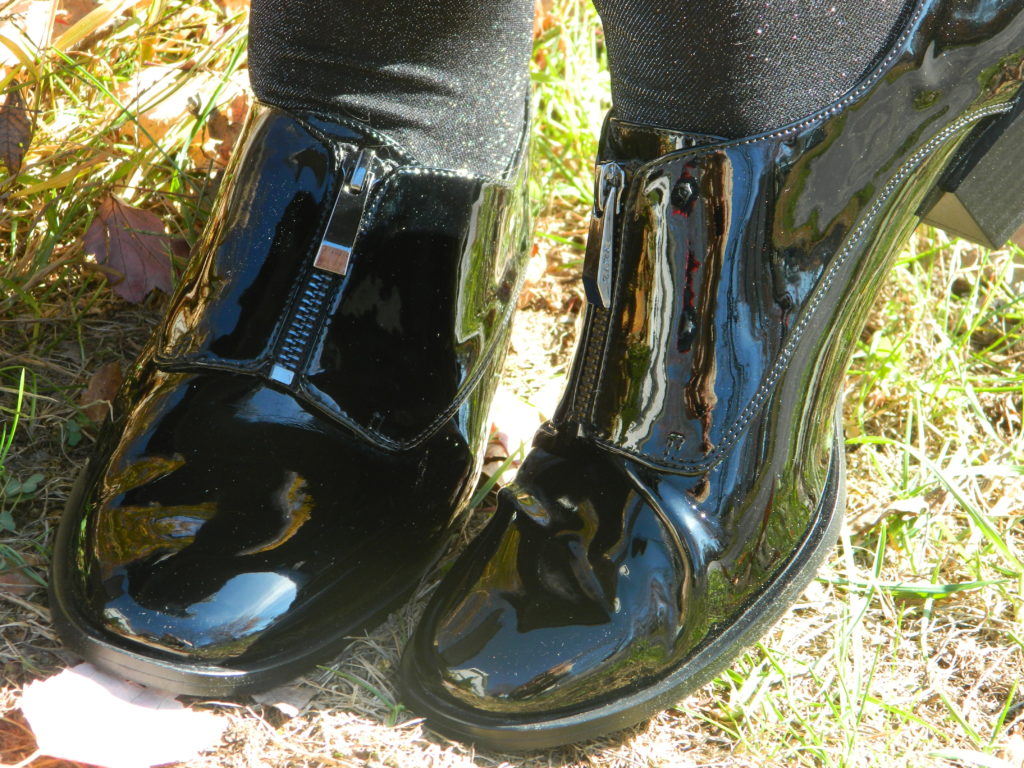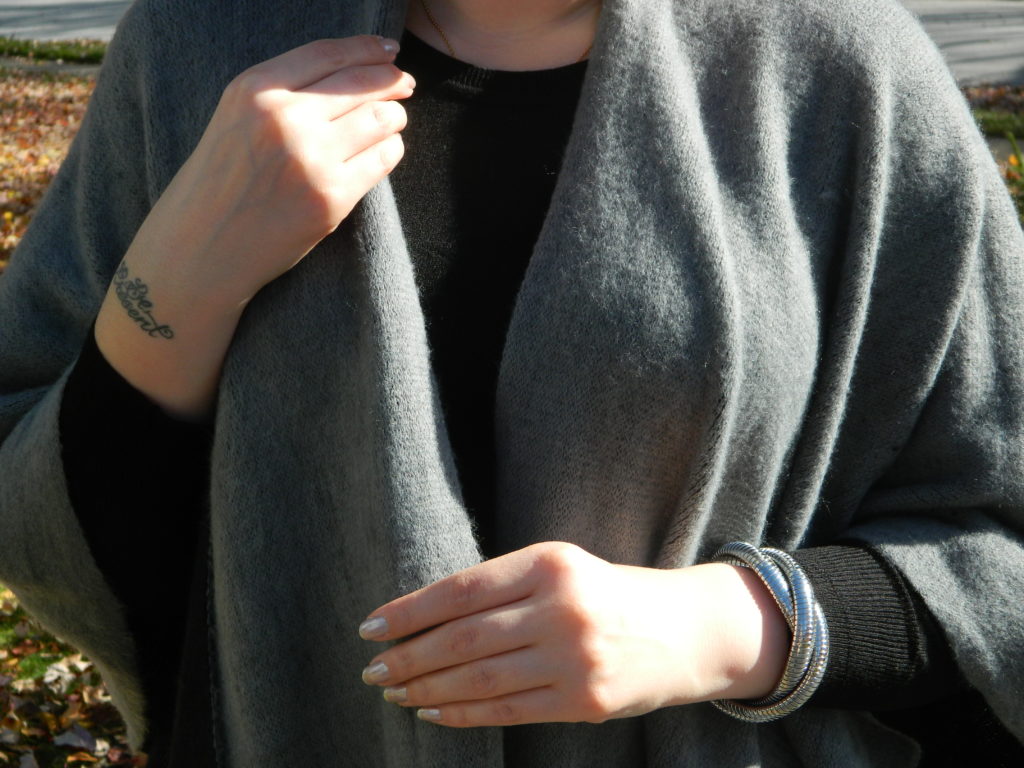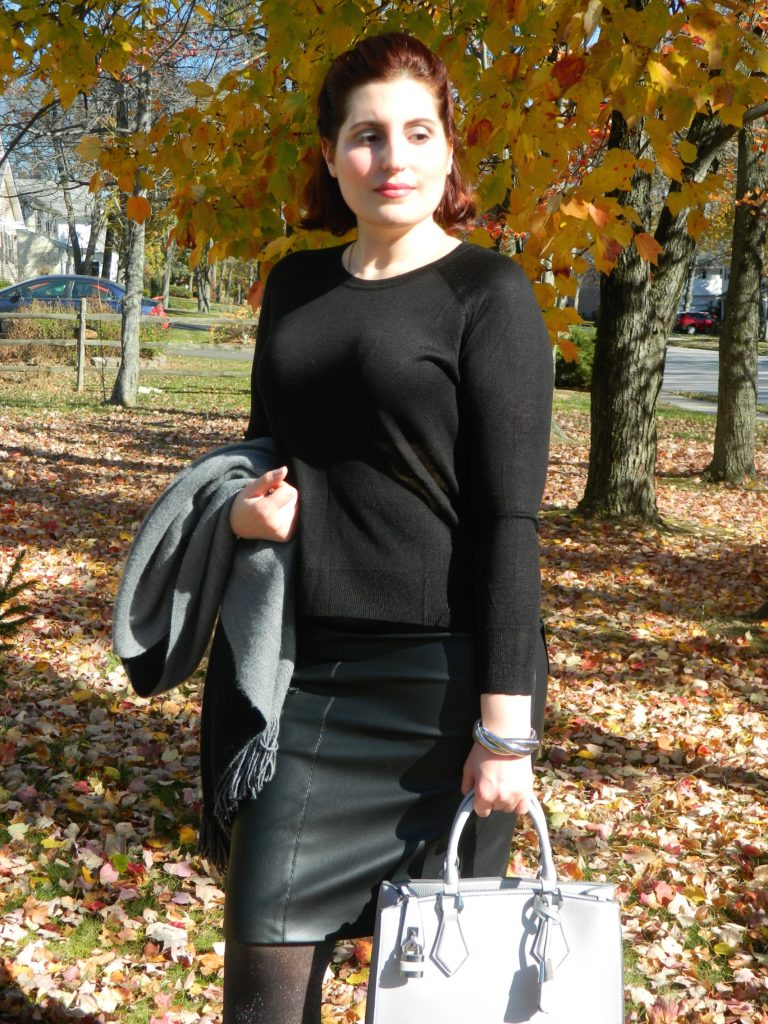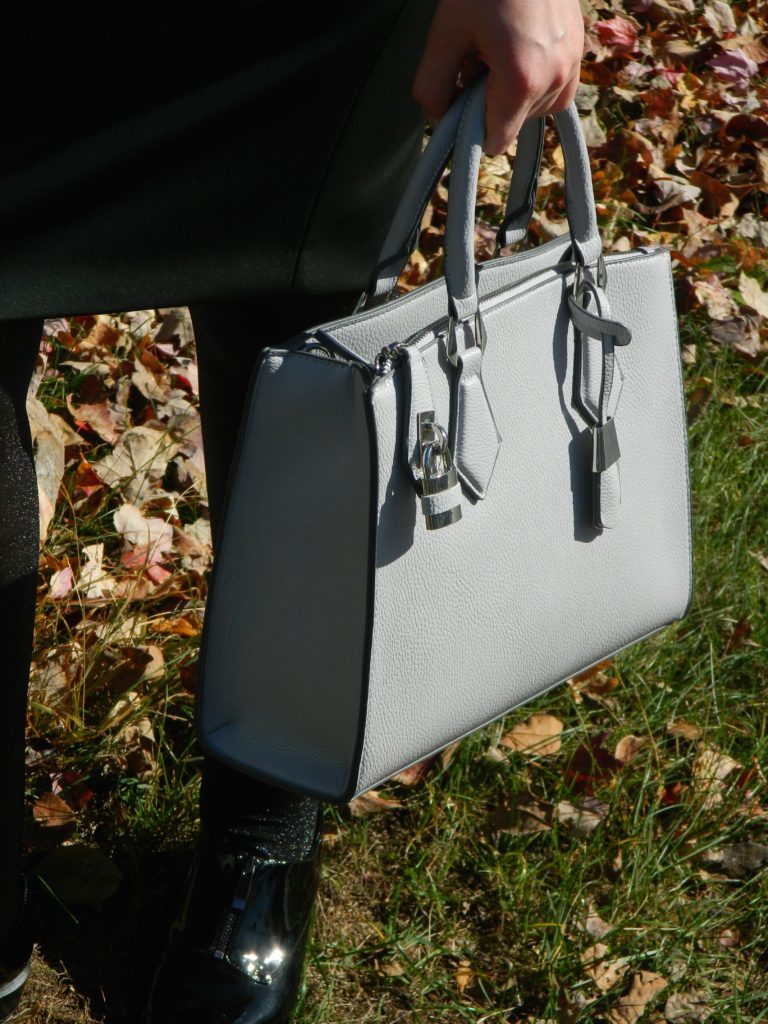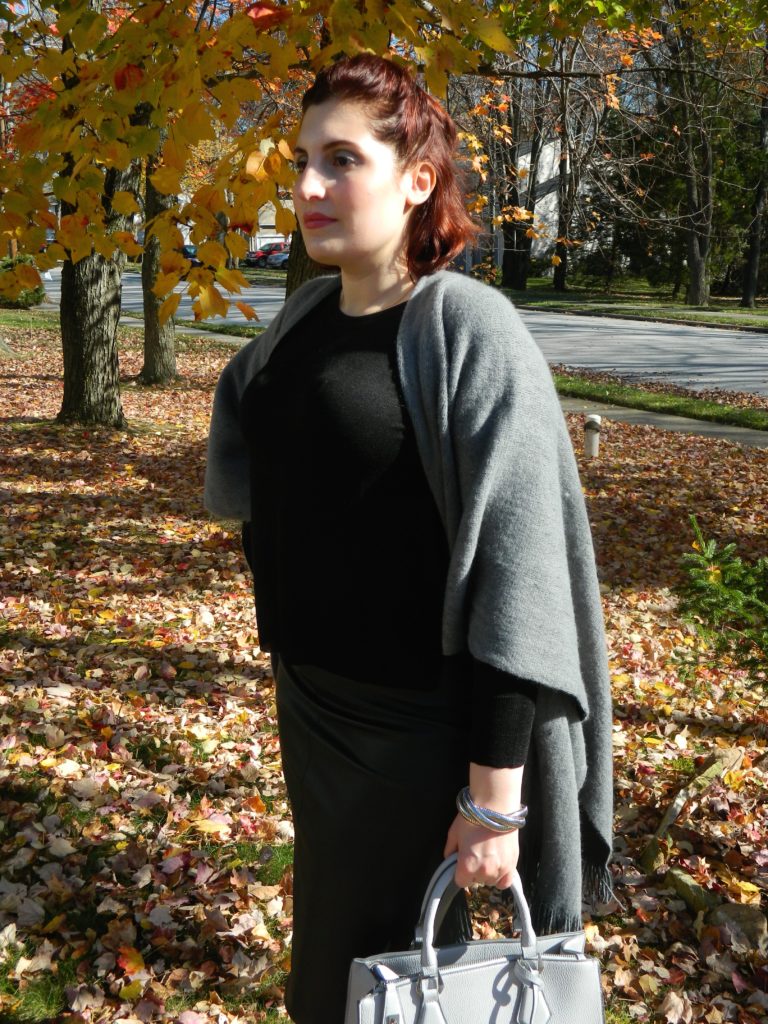 Copyright © Dandelion by Pexeto