The Fall and Winter season is my absolute favorite when it comes to fashion and beauty trends. This week I had the privilege of styling a photo shoot featuring the gorgeous designs by Naveda Couture paired with the stunning makeup collection by Laini Cosmetics. Both of these local brands are setting the trends not following them.
Designer and Creative Director of Naveda Couture, Amy Devan modeled three distinct looks from her collection while Laini Bianculli, Chief Creative & Image Director of Laini Cosmetics created three striking makeup looks to complement the fashion pieces. From natural to glamorous, day to night these beautiful fall/winter styles will definitely turn heads this season! Enjoy a sneak peek of the behind the scenes of our fabulous shoot.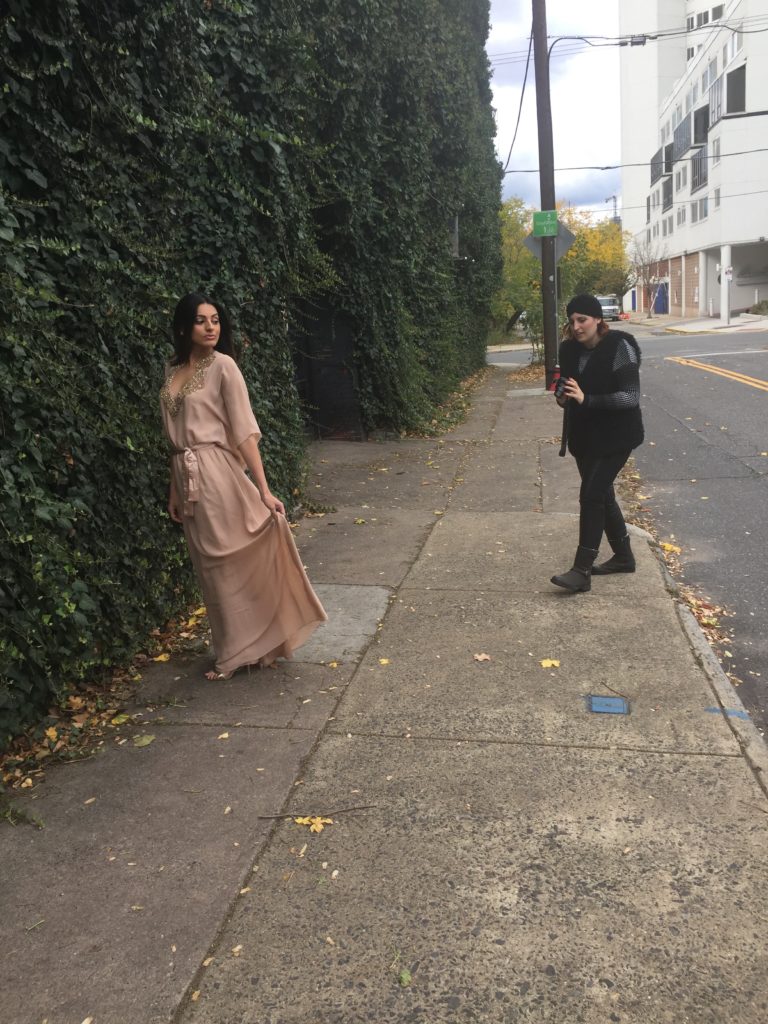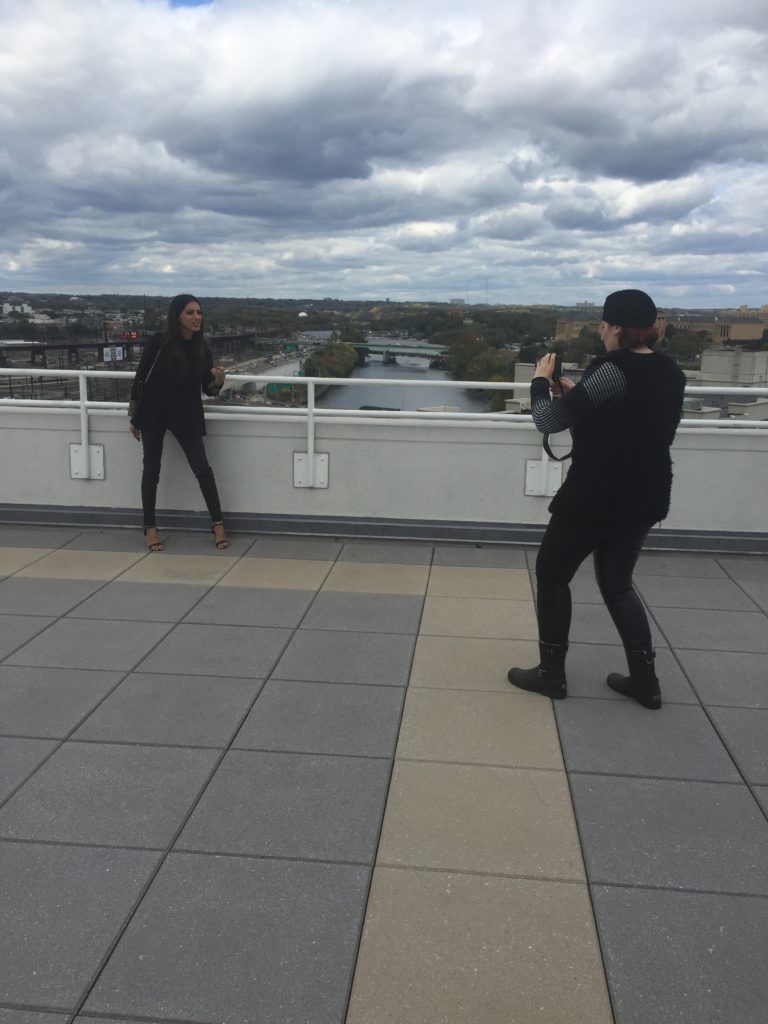 Laini created a custom bespoke foundation for Amy- focusing on radiant, healthy looking skin with defined brows and lips. It can be challenging to find the right shade of foundation. It is not unheard of to need two different shades that need to be blended when purchasing from a store. Laini's custom foundation matches your skin to perfection without having to combine any other products and for all skin tones and concerns as she infuses skin care with the makeup. As a result, Amy's skin was flawless and slightly glowing as there is a subtle luminescence in the mixture. To highlight her eyes, Prime Time Eye & Lip Primer was applied to her lids. The Brows Have It palette is a must when defining and filling in the brows. Liquid Shimmer was applied lightly just under the brows to create a highlight effect. Haute Right Now and Nude Ambition palettes were applied as well to add to the youthful and fresh faced look. Cameo liner, Parisienne lipstick, and Love fest lipgloss created a soft nude pink lip.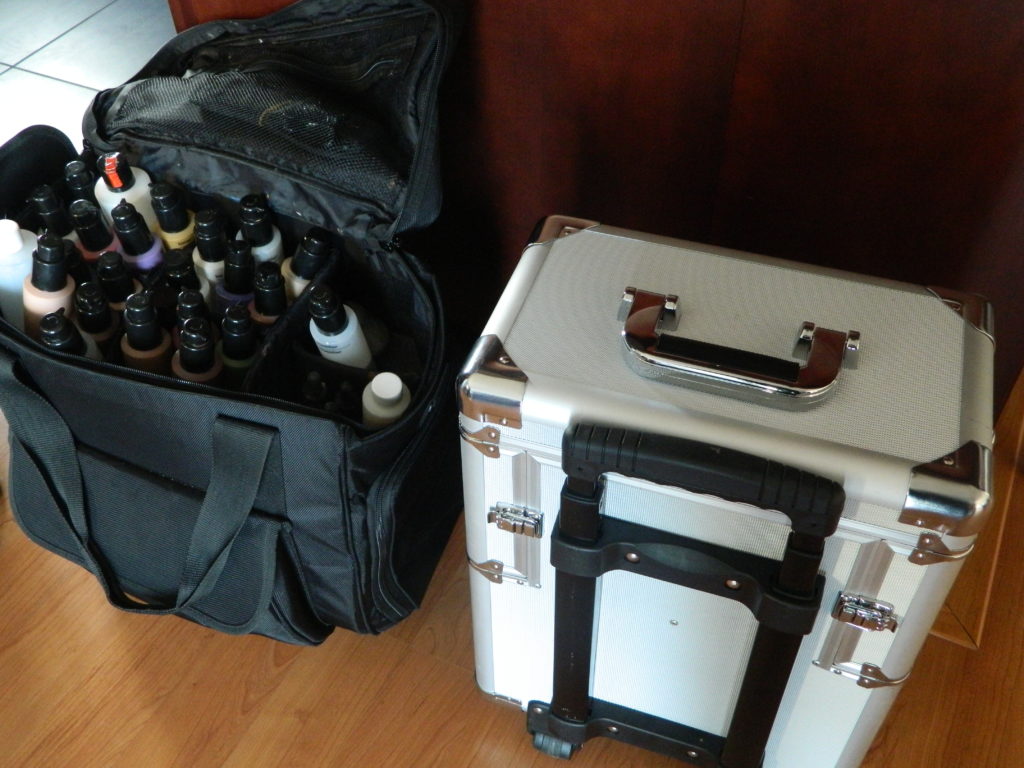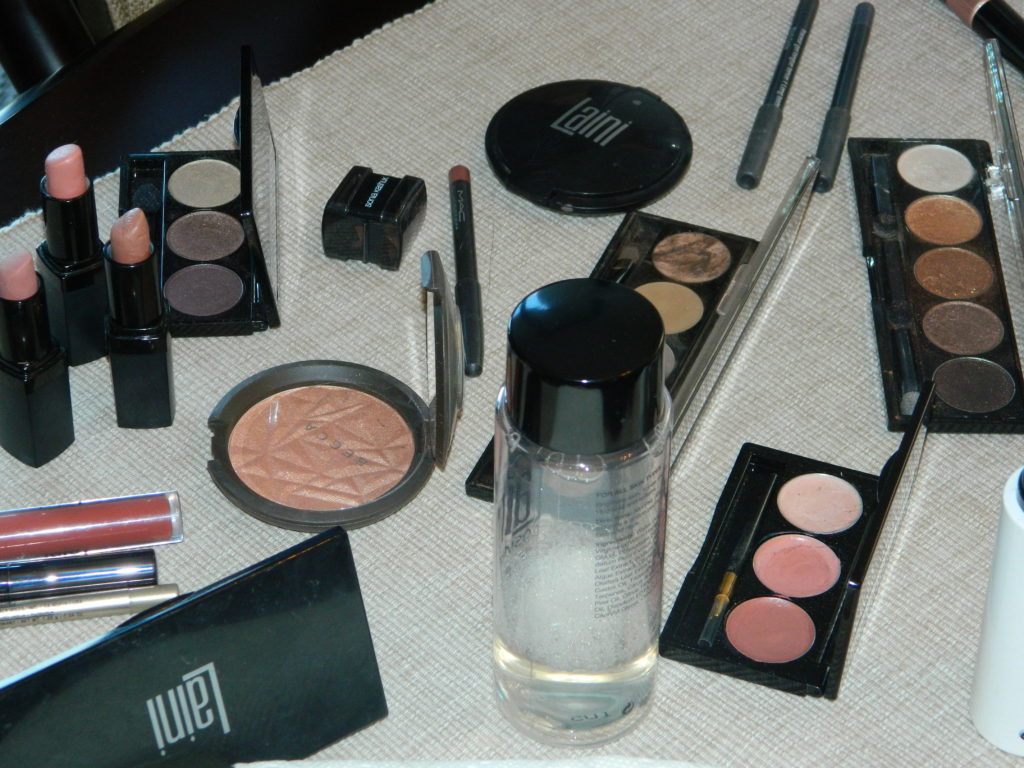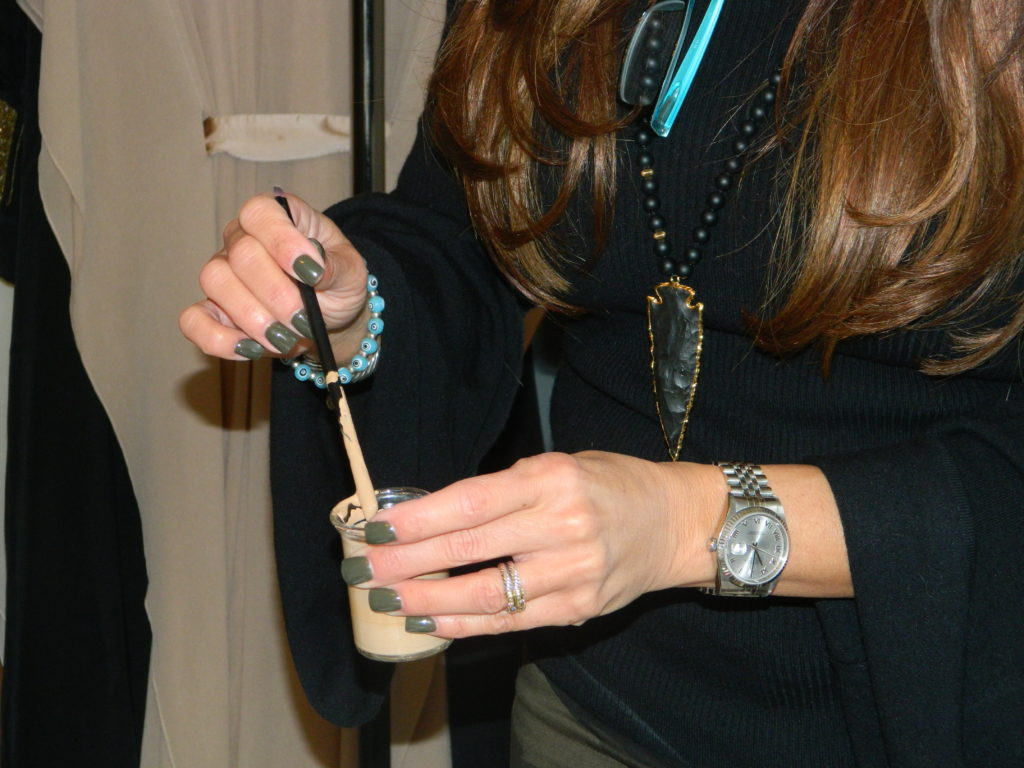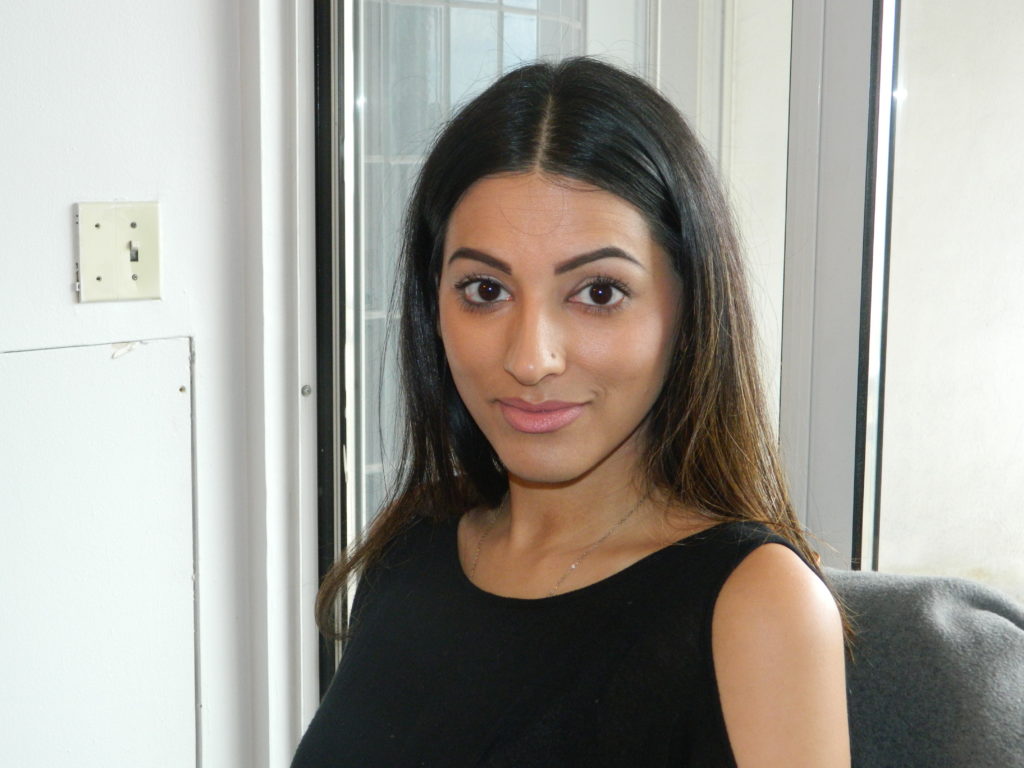 The spectacular apricot Naveda Couture kaftan with gold embellishments around the neckline needed a complimentary color palette without matching perfectly. Laini decided on a peach lip to compliment Amy's yellow undertone in her skin and golden shadow to bring out the gold in the jeweled detail of the dress. Both Haute Right Now and Nude Ambition palettes were applied along with Shimmering Skin Perfector Slimlight by Becca. To finish this look, Laini added M.A.C. creamy lipstick in Shy Girl.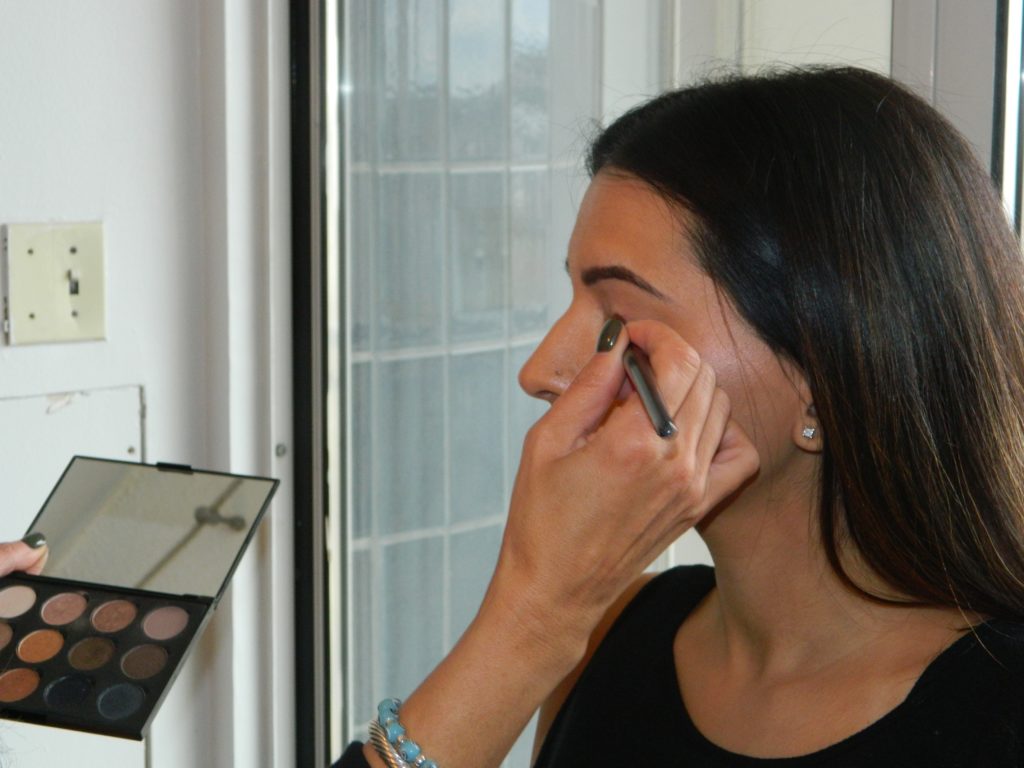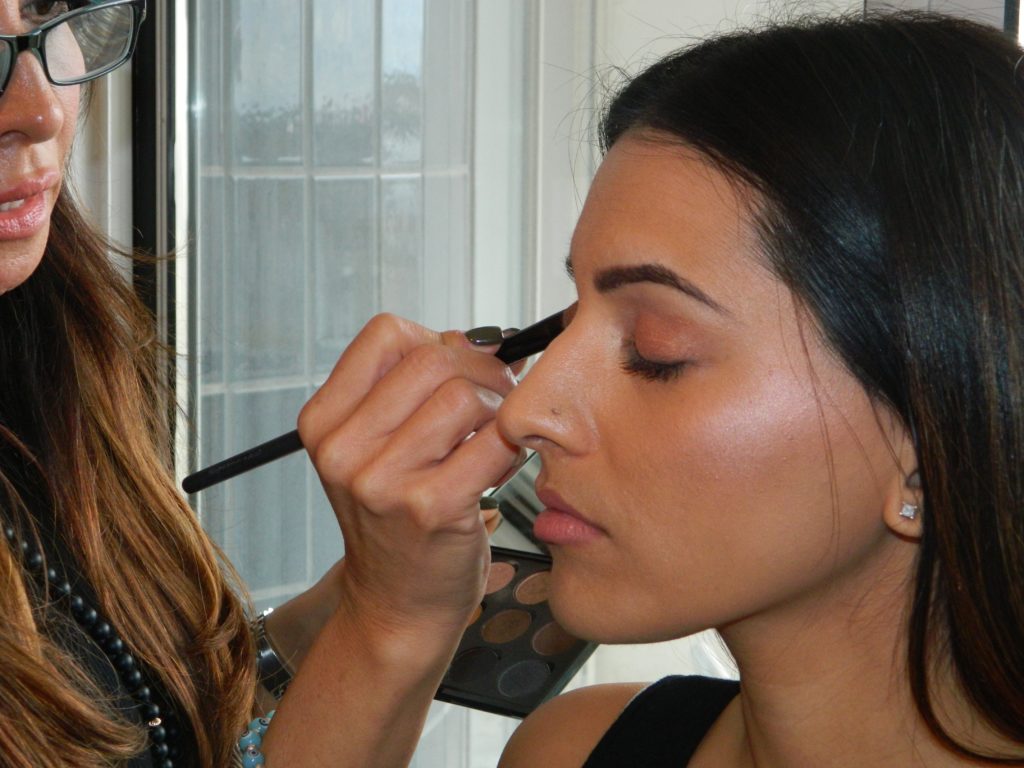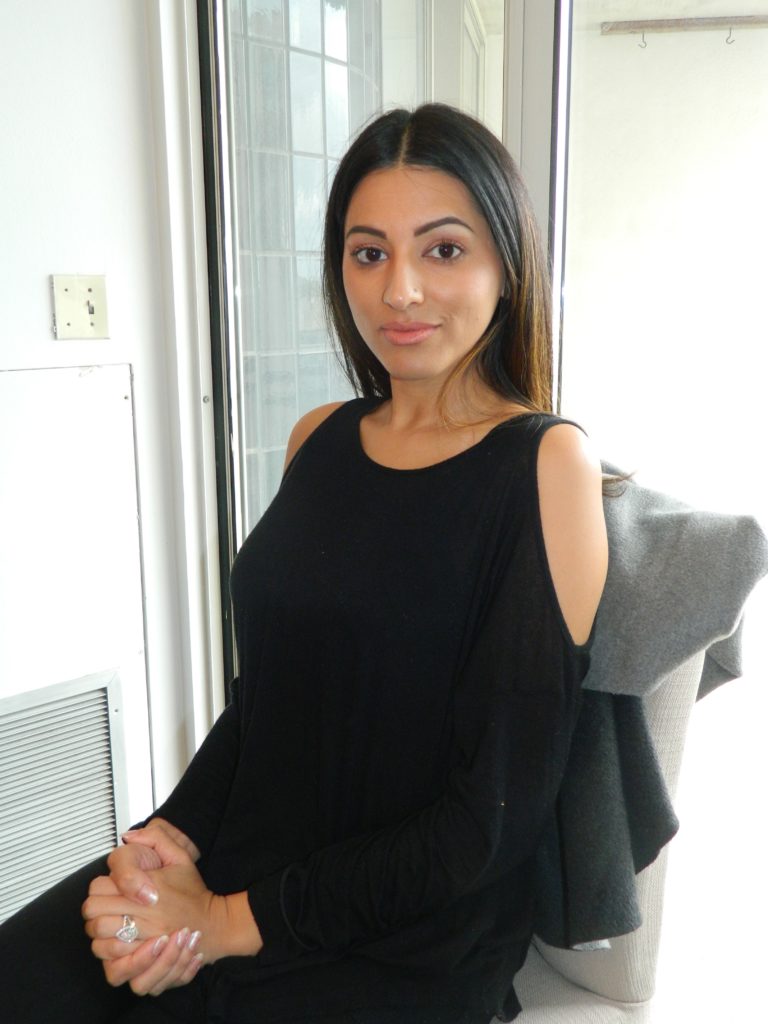 For the final look and most glamorous- perfect for a night out or event, Laini decided to add false lashes for extra drama. Laini's gorgeous Moonlight lashes were applied and accentuated with Black Caviar Gel Liner. Touchy Feely palette, Ballerina Bronze Blush & Bronzer Duet, and Rose Gold Shimmering Skin Perfector by Becca were applied to Amy's eyes and cheeks. Red Carpet Lip Palette was the finishing touch- a classic bright red lip!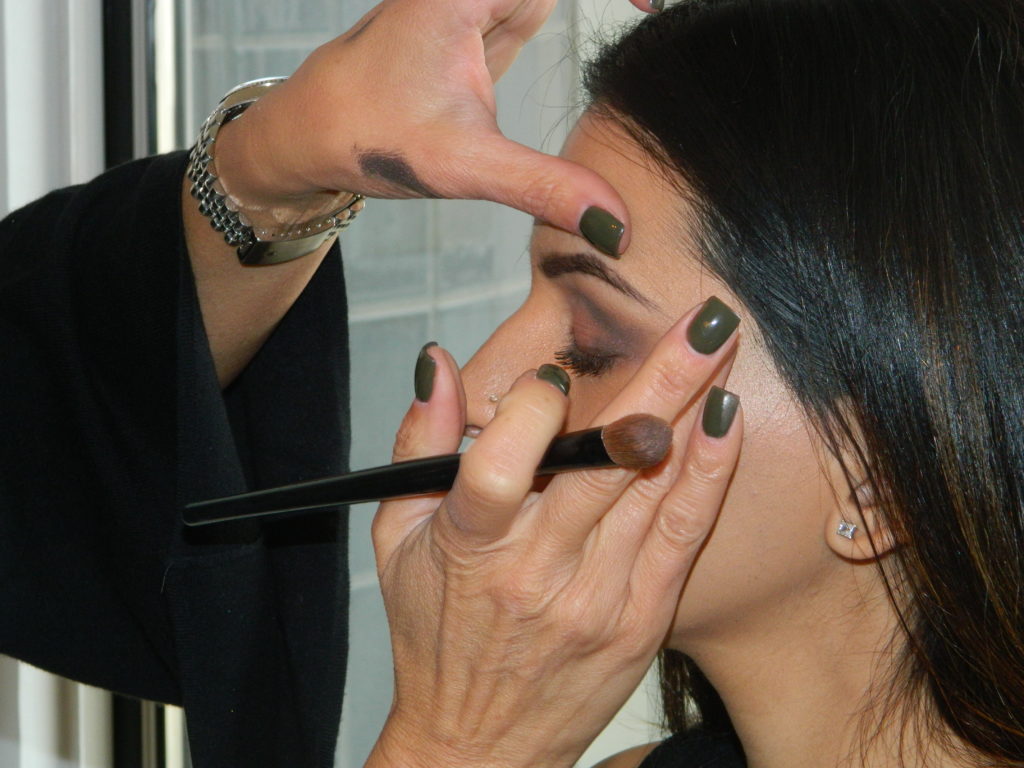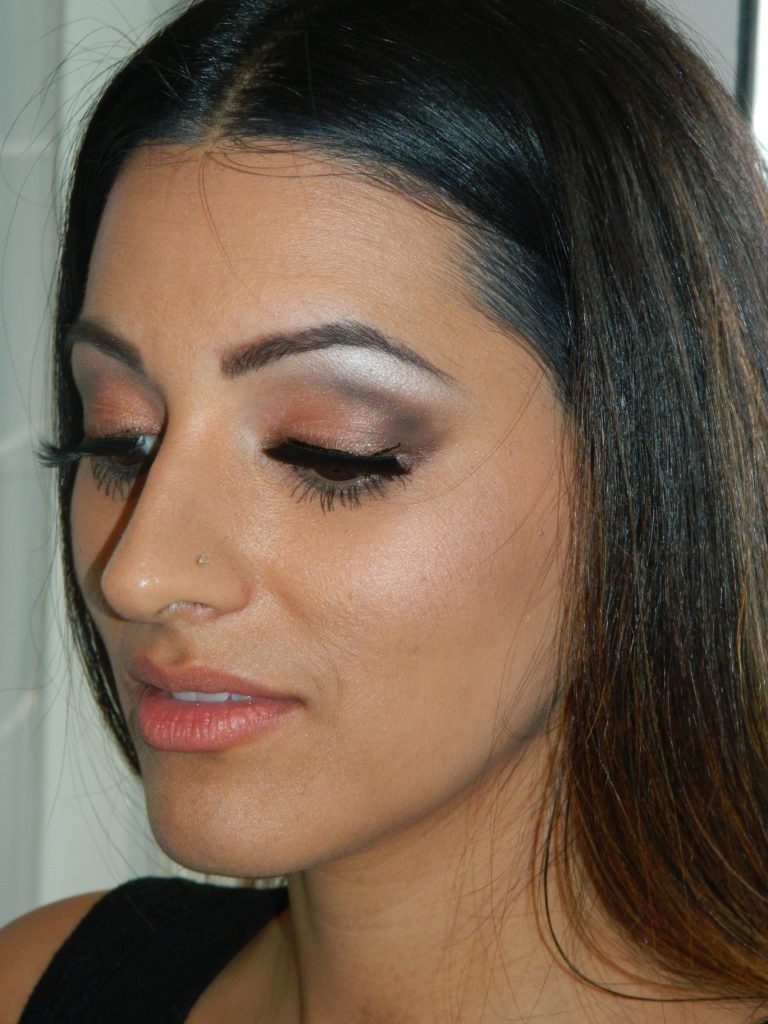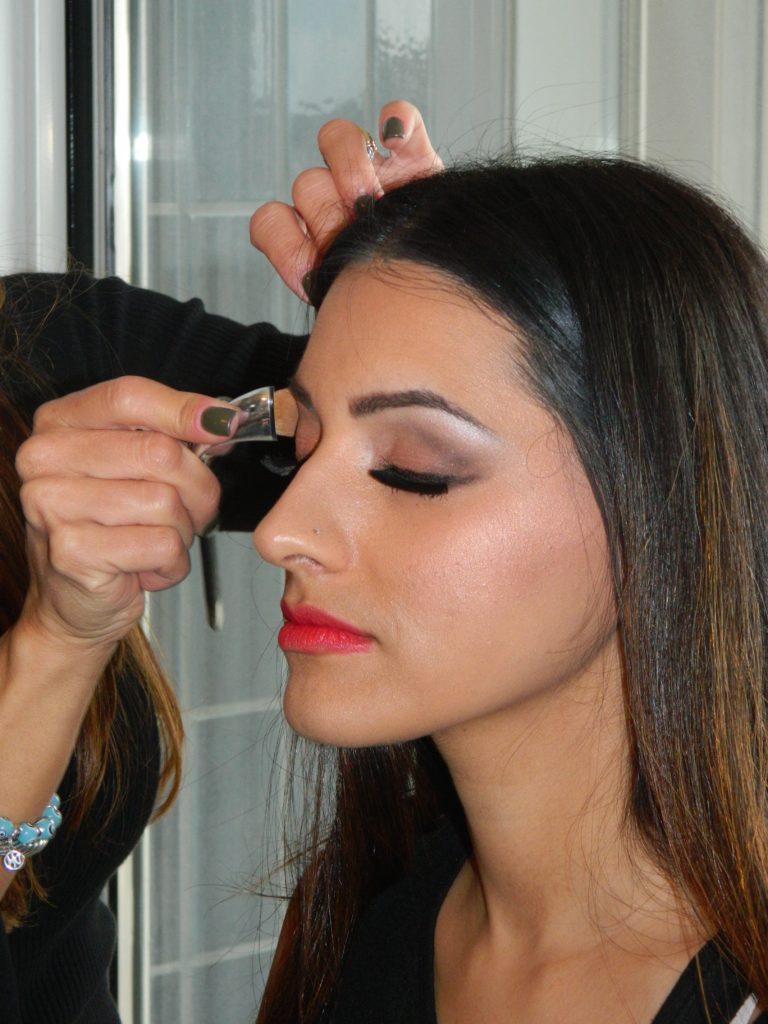 The complete looks will be featured on Stylewithlaini.com tomorrow, please stay tuned!
I know that Halloween is fast approaching and I am not suggesting break out the holiday decorations as seen in many stores around the country… But it is a good idea to start thinking about holiday gift shopping. The mad last minute rush can be stressful. Laini Cosmetics just released brand new lip products that are sure to make the perfect stocking stuffer gift, or a treat for yourself!
Laini Bianculli, Founder of Laini Cosmetics will debut her gorgeous "Wine Not" lip palette with three berry lip shades at an upcoming wine tasting event which you are cordially invited!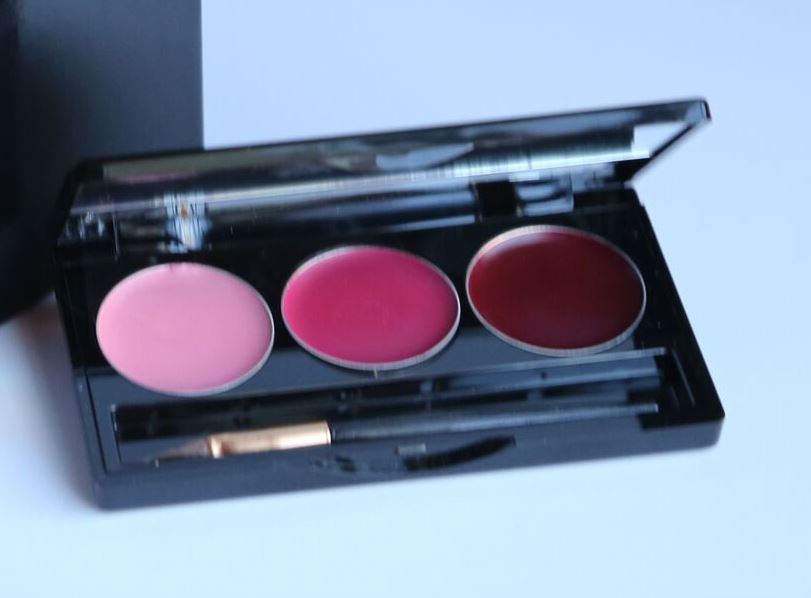 Her single lipstick collection include an array of striking metallics that are sure to dazzle at any holiday party. Metallics are always on trend for fall and winter. The formula remains the same, rich vitamin E and floral vanilla. Make sure to snap one up or add to your Christmas list!
The weather was absolutely beautiful over this long holiday weekend so taking a trip to Solebury Orchards for fresh apples, apple butter and cider and visiting Bountiful Acres for fairytale pumpkins for cooking was a quintessential fall day.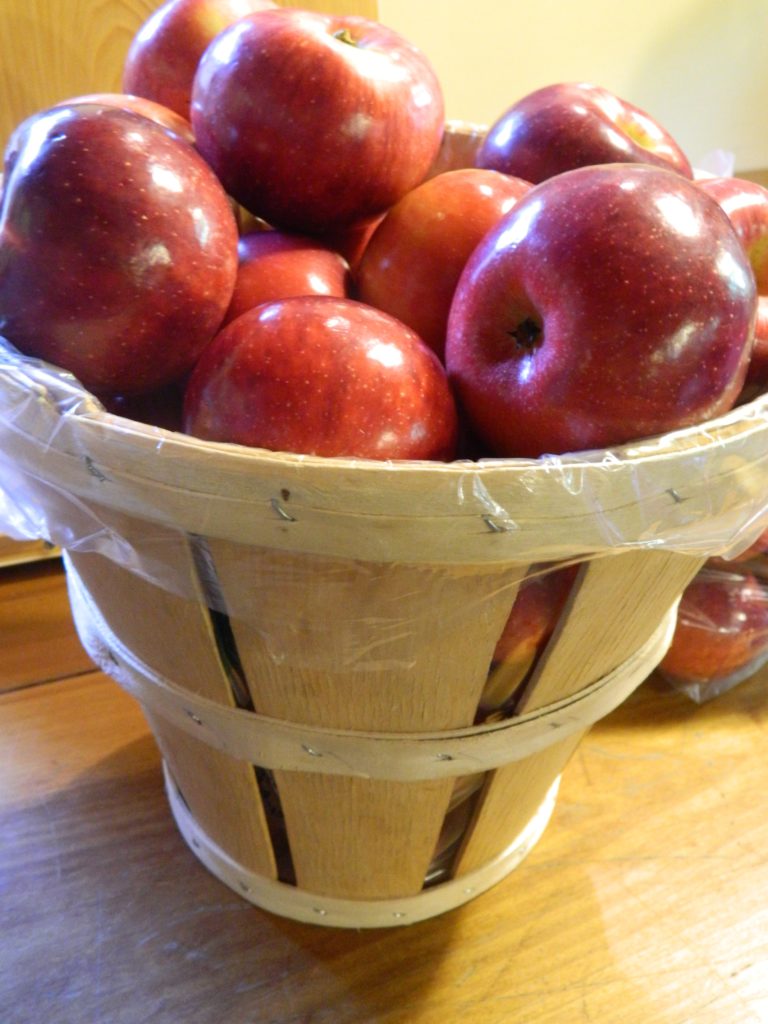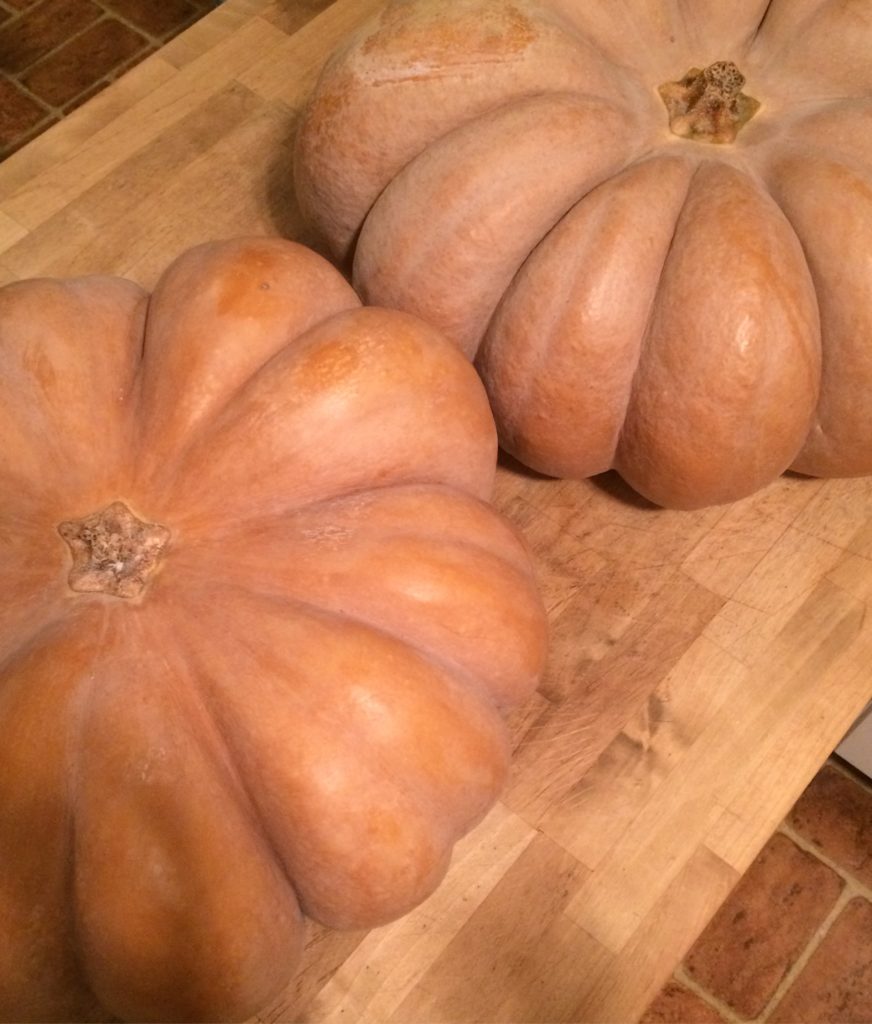 My style on this crisp, sunny day was inspired by the one and only Stevie Nicks. I have been a fan since I was little and over the past months I have been listening to Gypsy almost everyday, singing along to Landslide and watching video clips about the tumultuous band Fleetwood Mac. Music just speaks to you differently throughout the years, which is one of my favorite parts, the meaning changes.
These over the knee boots, I found at Lulu's, which offers a large selection of vegan apparel and clothing. I paired the faux suede boots with a fun mini dress with frilly sleeves from Zara- another trend this season. I did not want the look to feel like a costume so I avoided some of my favorite accessories like hoop earrings and long chain necklaces. I wanted it to seem modern and fresh even though this style was around in the seventies.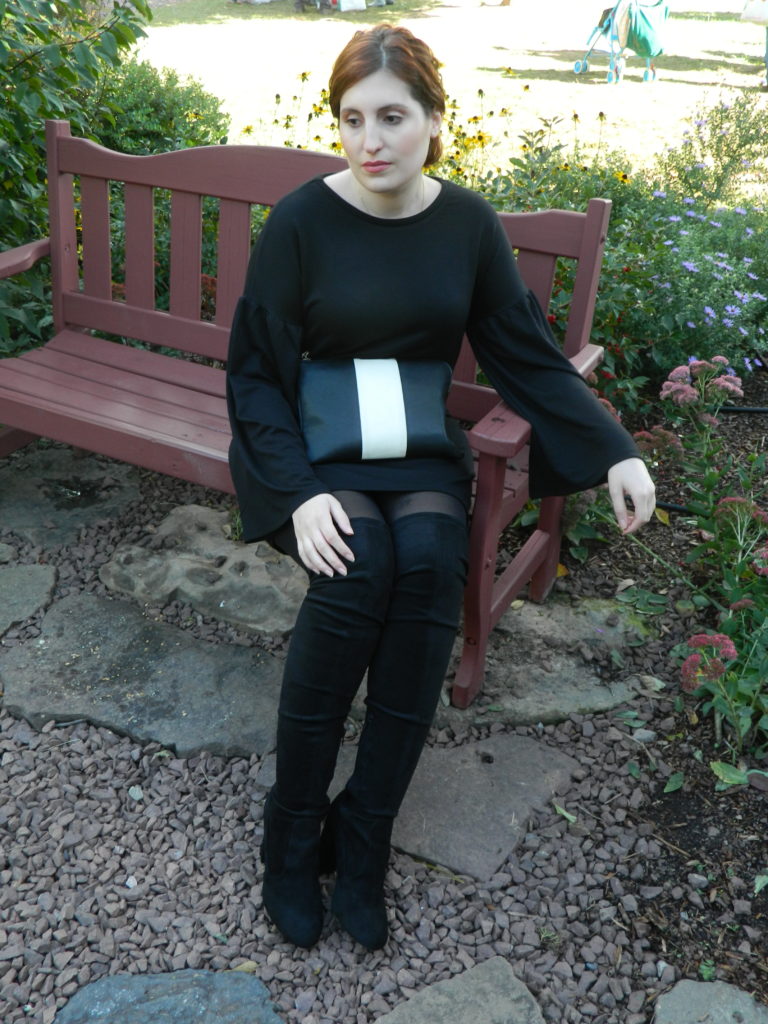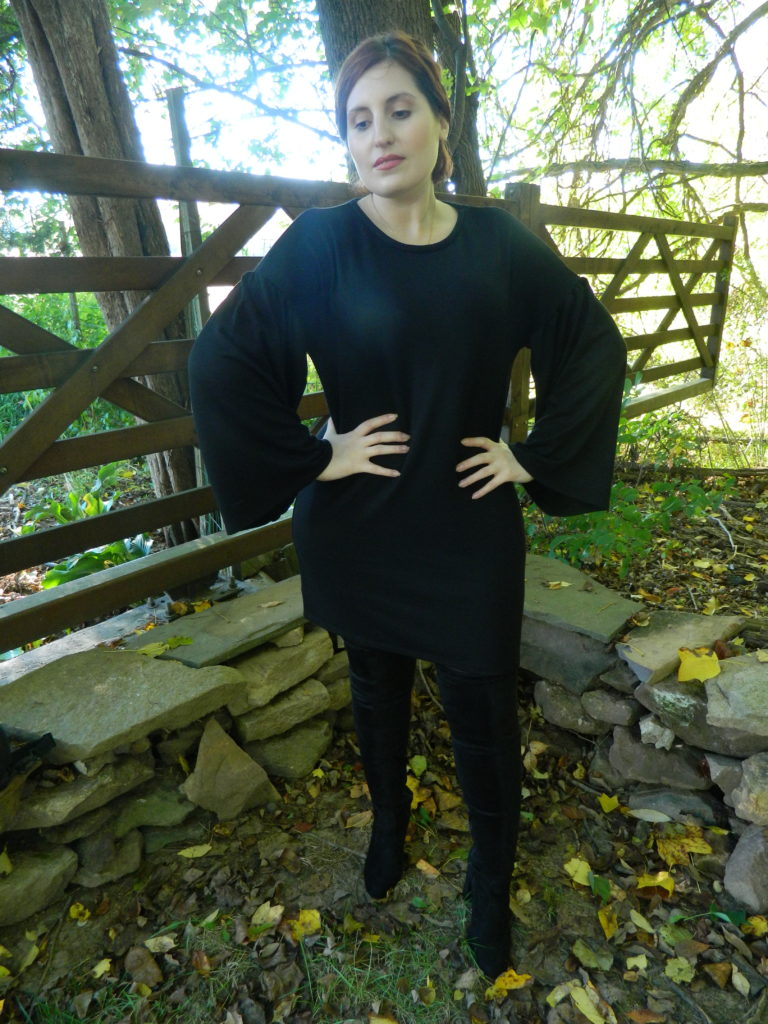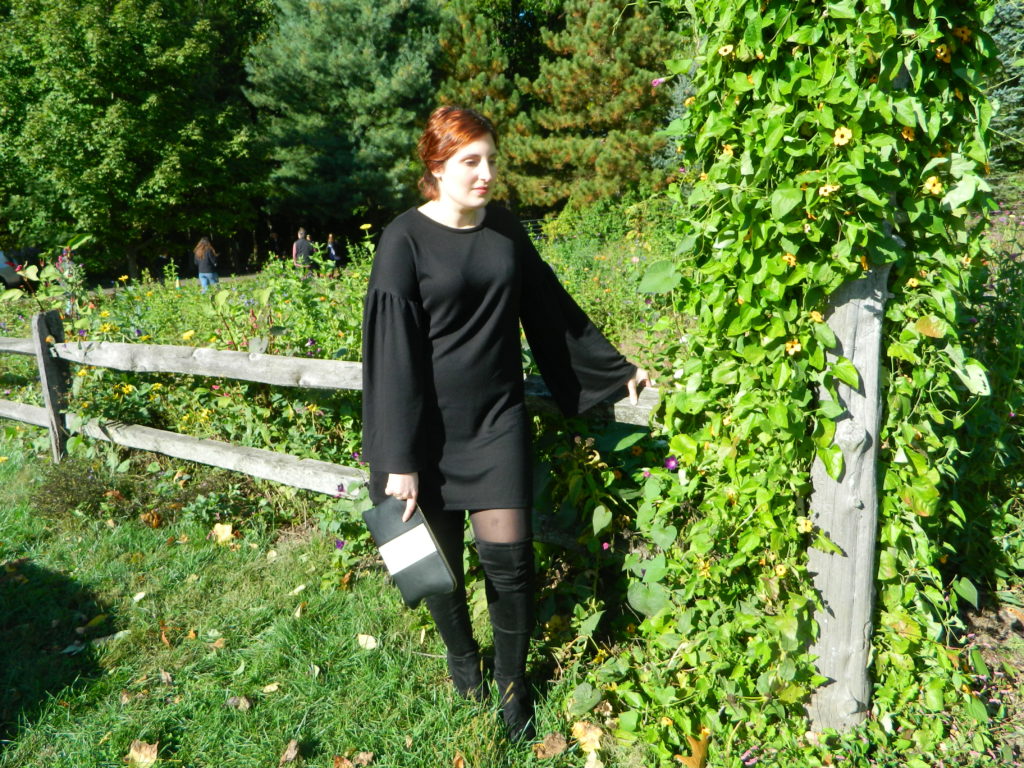 I focused more on my skin than a heavy amount of makeup. I wanted to create dewey skin by applying face moisturizer and then cream makeup products. I applied Laura Mercier cream blush in Praline to the apples of my cheeks. To my eyes, I applied M.A.C. Pro Longwear Paint Pot in Painterly and two coats of False Lashes mascara. I defined my lips using the In Control lipliner, then applied Mehr matte lipstick all over my lips and Plushglass in Big Baby only to the center of my lips. Layering creates fullness to lips. What are your favorite beauty and fashion trends this season?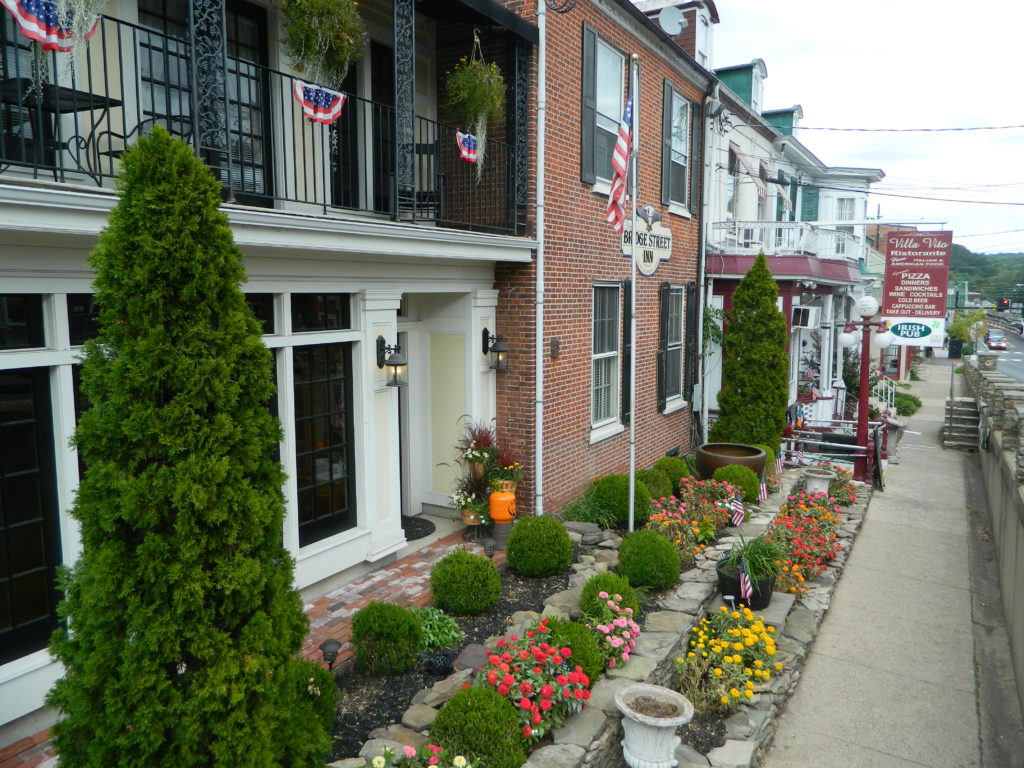 During my delightful stay and conversations with owners, Carl and Dinie, I learned all about the unique differentiators that make the historical New Hope, Pennsylvania truly special. As I mentioned in my previous article, people from all walks of life, from celebrations to business trips to romantic getaways find comfort at the Wedgwood Inn. Over the years, the Wedgwood has continued to embrace the rich history of the Inn and town, while incorporating the modern, including free wifi for convenience. All guests should feel at home no matter the season or holiday. Carl and Dinie offer holiday inspired dinners to ensure that travelers experience the highest hospitality.
Young, old, and everyone in between can enjoy the charming town of New Hope, which is filled with antique shops, delicious restaurants, boutiques, tours, plays, and much more. For a list of upcoming events visit the New Hope Community calendar. Interested in maximizing the scariest month of the year? Make a reservation for a private ghost tour and embark on a lantern-led walking tour while learning legendary local ghost stories. Enjoy seasonal events from the New Hope and Ivyland Railroad including the anticipated Haunted Halloween Train and the upcoming North Pole Express.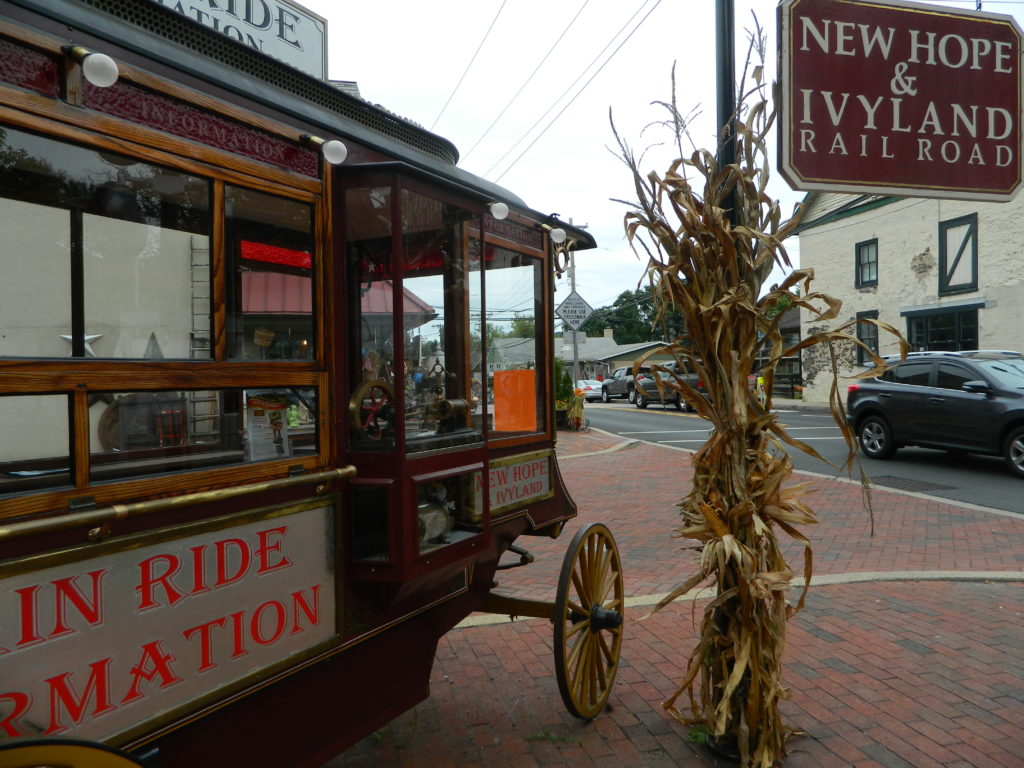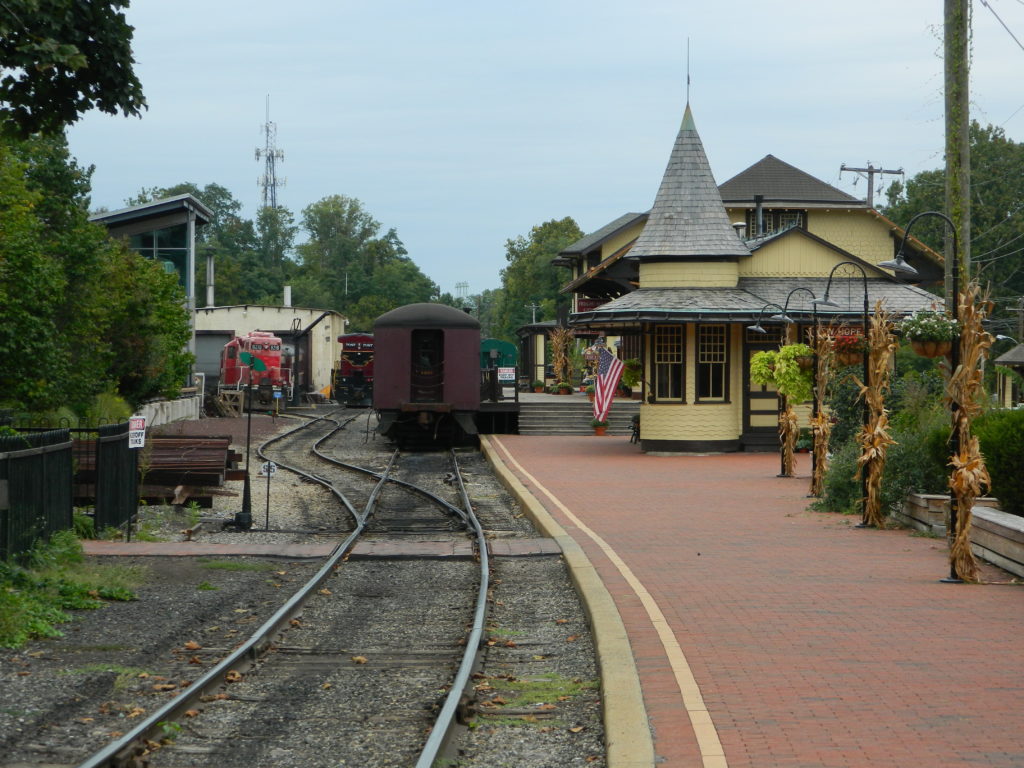 History buffs can visit the New Hope Historical Society and make a reservation for the Parry Mansion tour.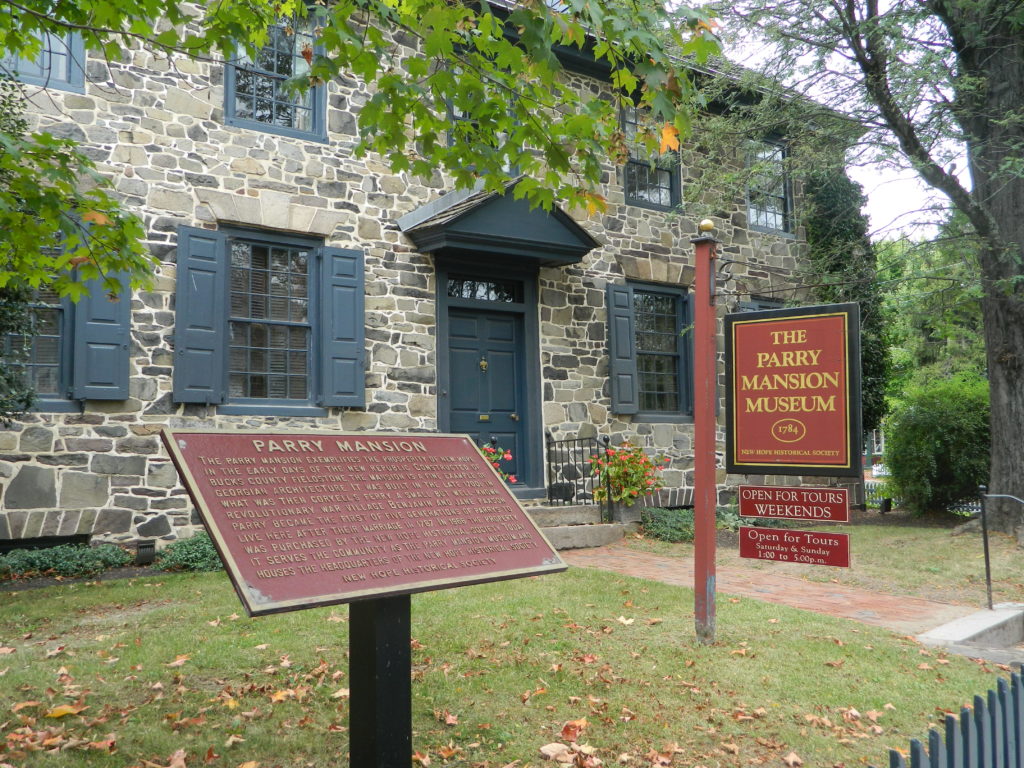 The Bucks County Playhouse offers programs for children, teens, and adults. Do not miss out on The Rocky Horror Show, playing October 21st-30th!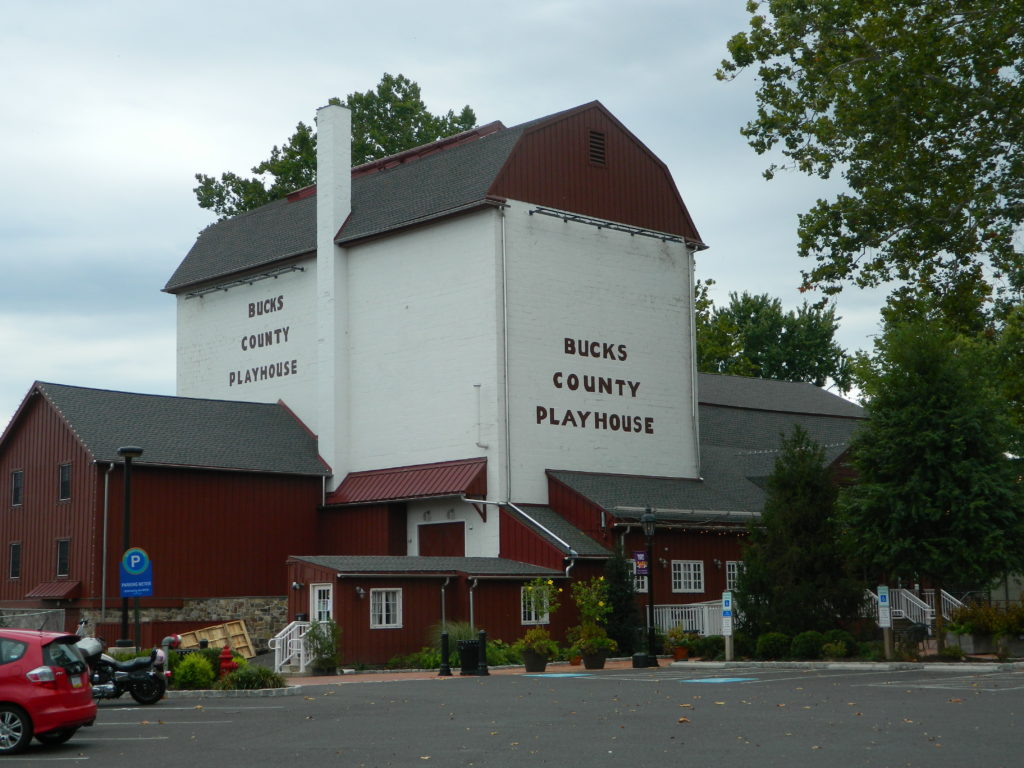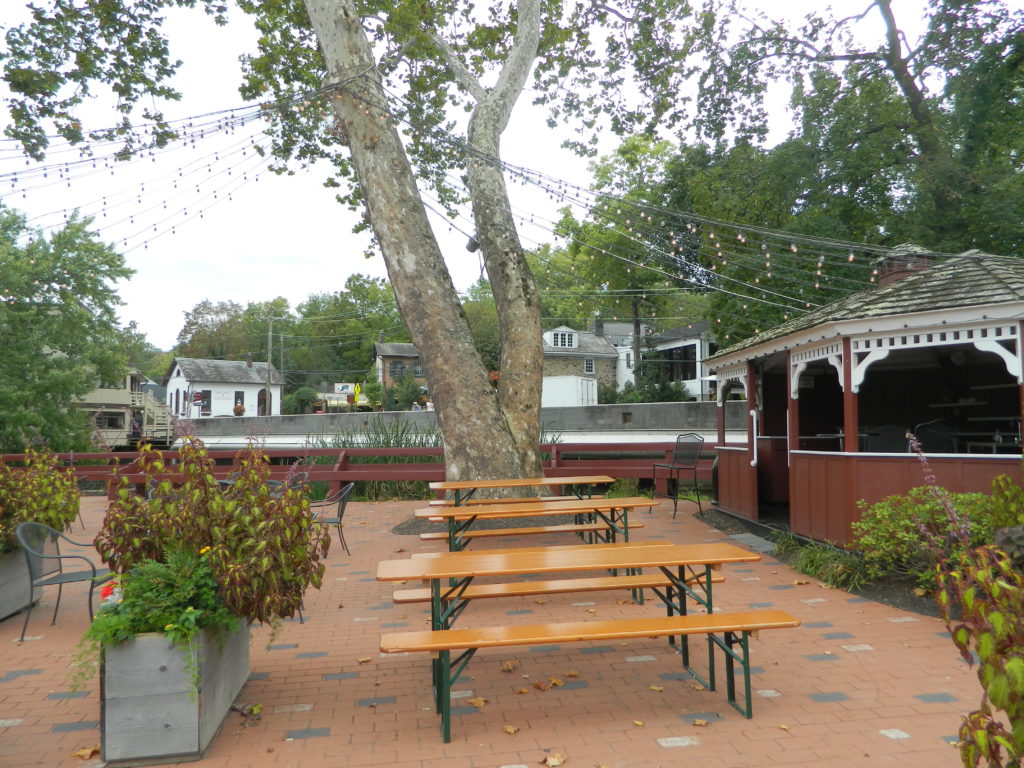 Of course, I could not leave New Hope without browsing through antique shops and strolling through all of the boutiques, including the fabulous vintage pieces in Nightbird Vintage Clothing and Love Saves the Day. I found an absolutely delicious smelling soy candle in Warm Pumpkin Spice from the Bridge Street Soap Company, where you can also create a custom fragrance for body care products!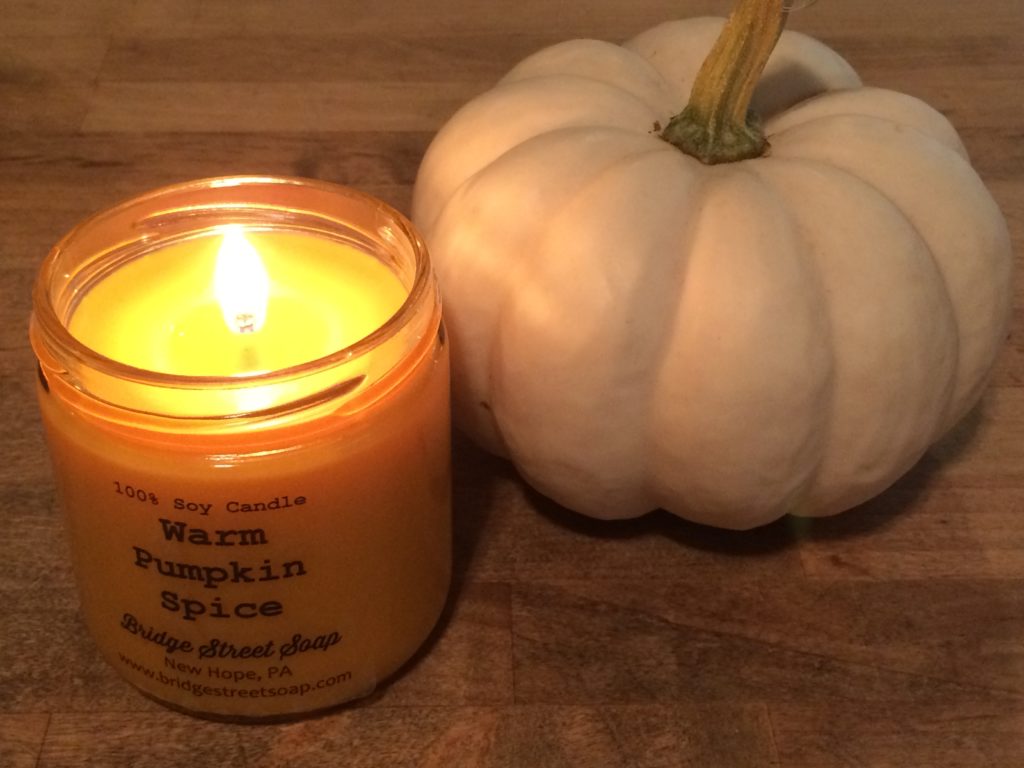 There is so much to do for all ages. As we begin the homestretch of the holiday season, be sure to take advantage of all the wonderful things that New Hope has to offer. Make a reservation at the Wedgwood Inn and enjoy a relaxing stay with much to do and see. Also, keep in mind that Carl has clients that he offers consultation and education in the hospitality, specifically B&B industry. Anyone interested in switching careers or starting an Innkeeper profession should contact.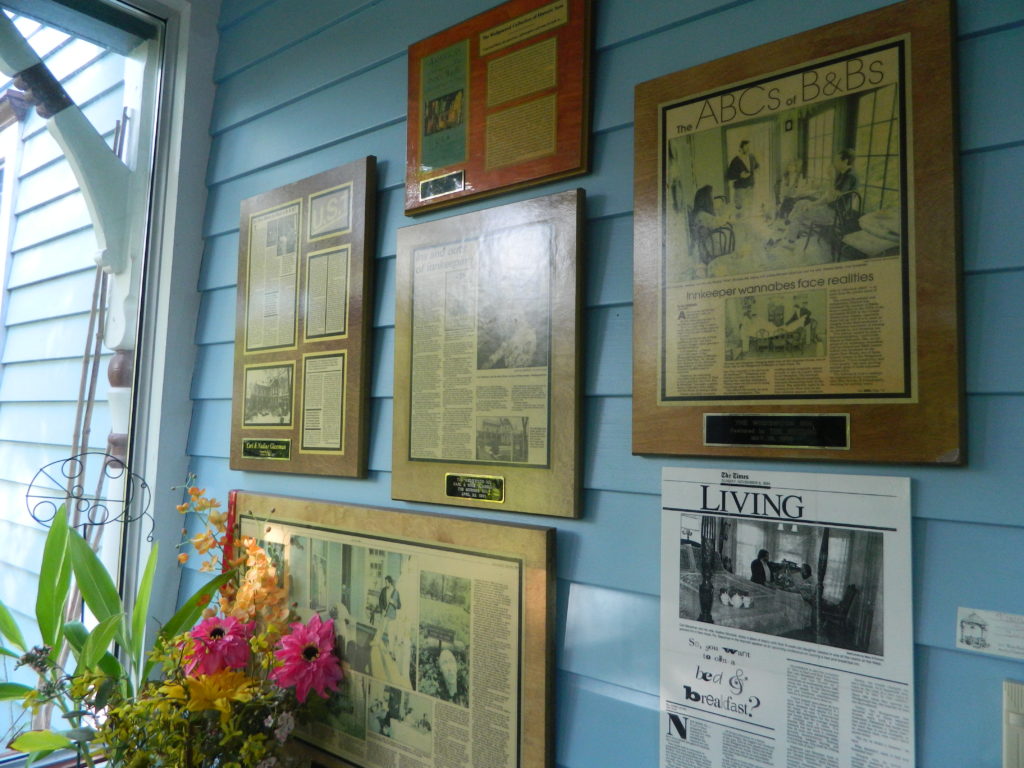 Copyright © Dandelion by Pexeto