Time for a delicious vegan gluten free recipe. I have been craving a sandwich for the past month. Also craving cheese. My Aunt Sharon did a little digging online and found a recipe for Naan. Of course, I made a few adjustments and to satisfy my craving found the perfect toppings to make an open faced sandwich. The most fabulous part about this recipe is the versatility. You could keep the naan plain and make a dipping sauce, you could eat with curried rice and veggies, or make a mini pizza.
Here's how to make the naan:
Ingredients:
1 cup of King Arthur's All Purpose gluten free flour
1 and 1/3 teaspoon of Rumford baking powder
1/3 teaspoon of salt
2 tablespoons of fresh rosemary
2 teaspoons of olive oil
1/3 teaspoon of lemon juice
6 tablespoons of coconut milk
How-to:
Mix dry ingredients in bowl. Then add the oil, lemon juice, and coconut milk. Create a smooth dough ball. Dough does not need to raise. Heat a cast iron skillet on medium. Cut dough into quarters. Flatten each quarter on wax paper. Place one on the non greased skillet at a time and cover with lid. Cook for a minute and then flip. Continue to flip until the texture is to your liking. You may want them extra crispy which will take slightly longer to cook.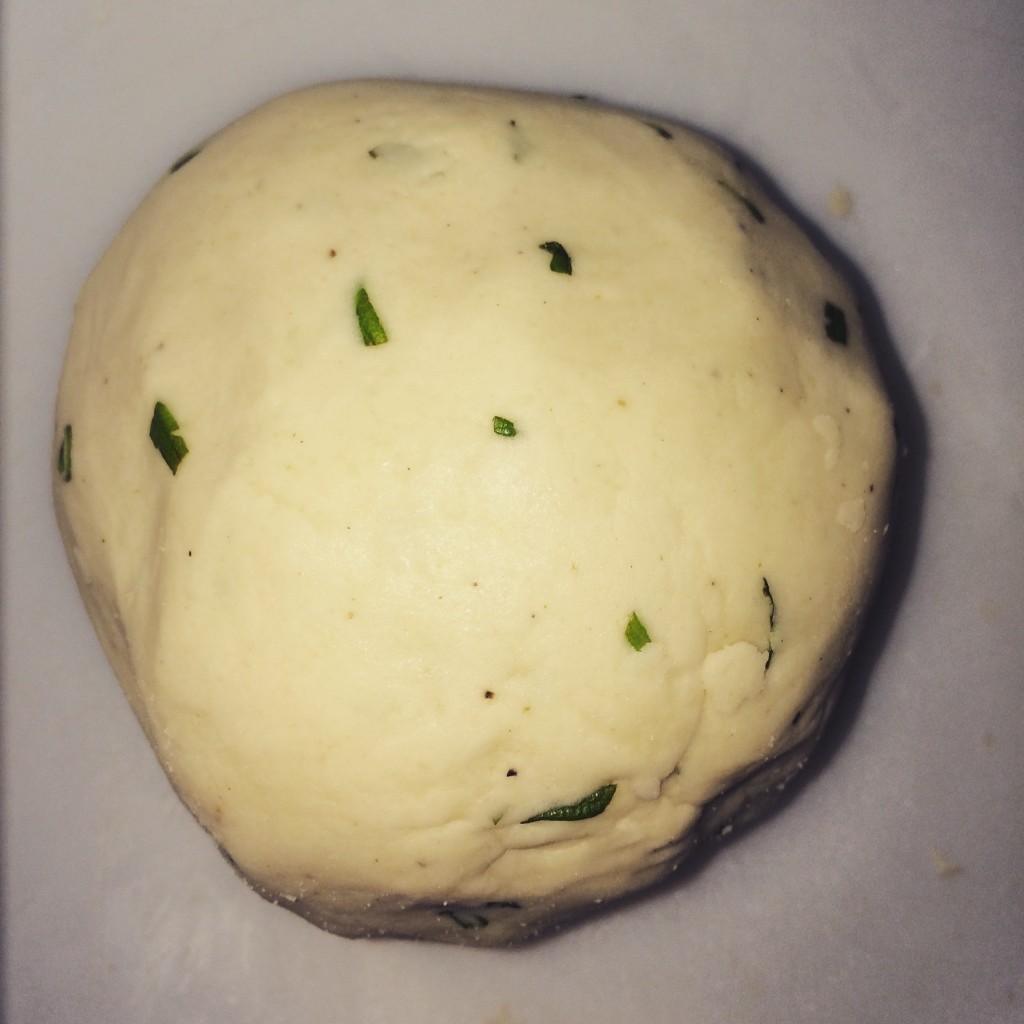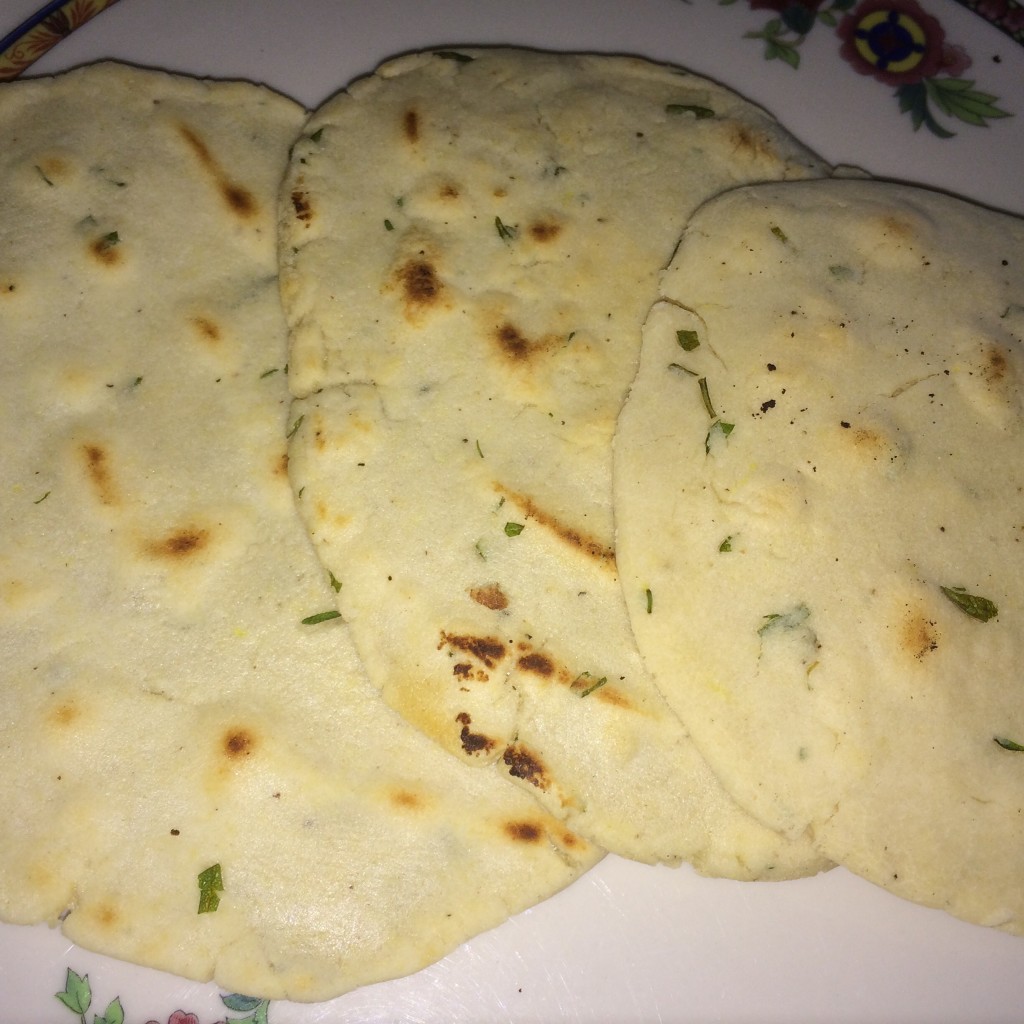 My open faced sandwich two ways. First I sauteed a head of radicchio lettuce until it is delicately wilted. I layered the naan with Vegenaise, added Daiya monterey jack brick cheese, and topped with the radicchio and kalamata olives.
Second sandwich is layered with the vegenaise, avocado, slice of romaine lettuce, chedder cheese, and a pickle.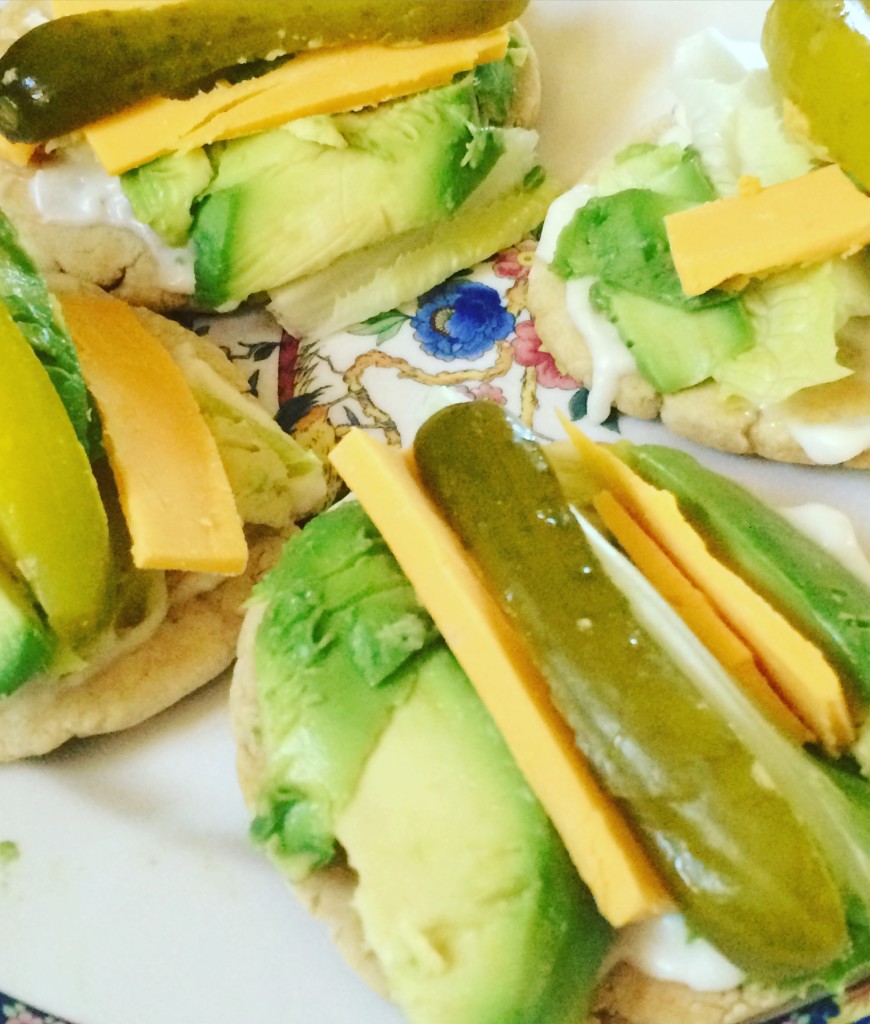 Enjoy!