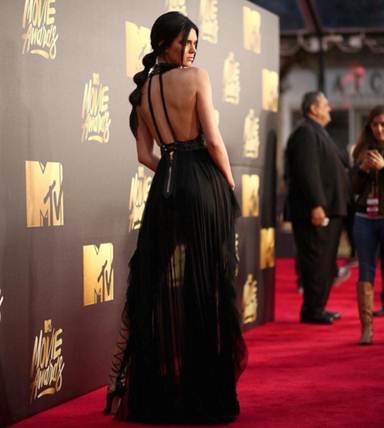 The warmer season will be here with a vengeance. To avoid dripping with sweat while your long hair is stuck to your face try this chic alternative. I decided to chop my hair before the summer season, but for those of you with long gorgeous locks, here's how to achieve the perfect bubble ponytail using the Conair Bubble Ponytailer.
Place hair in a pony at the nape of the neck and secure with a scunci elastic
Insert the Conair Bubble Ponytailer and wrap your hair around each bubble and secure with another scunci elastic. Repeat until you get to the bottom.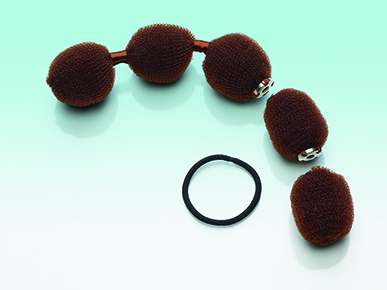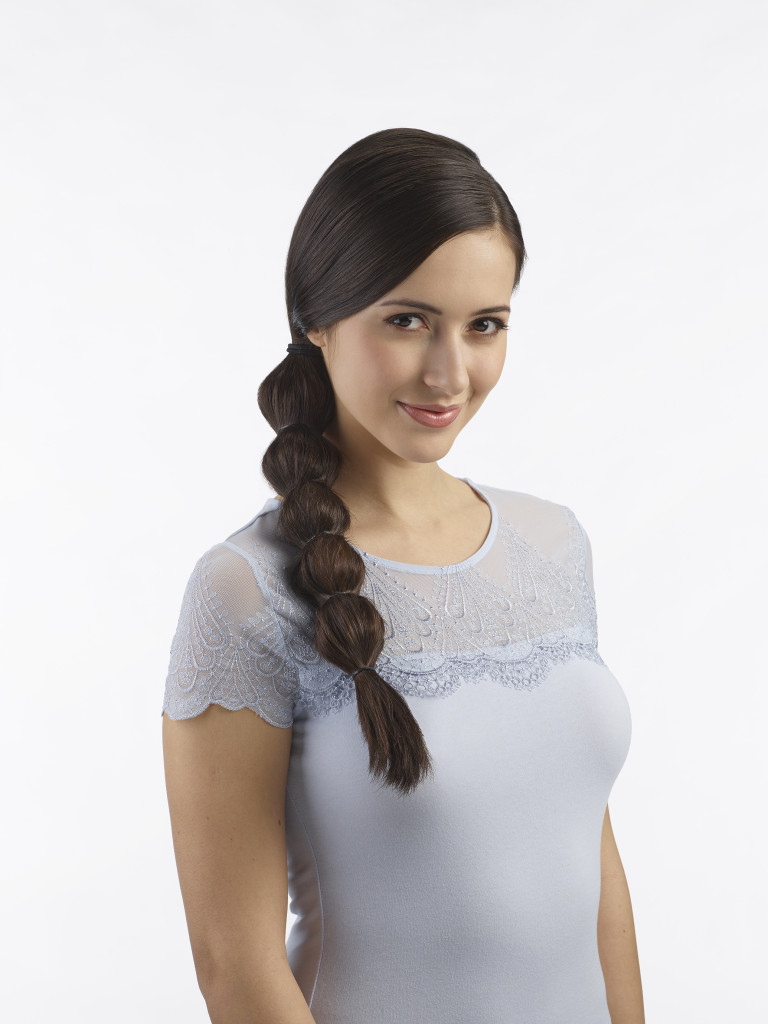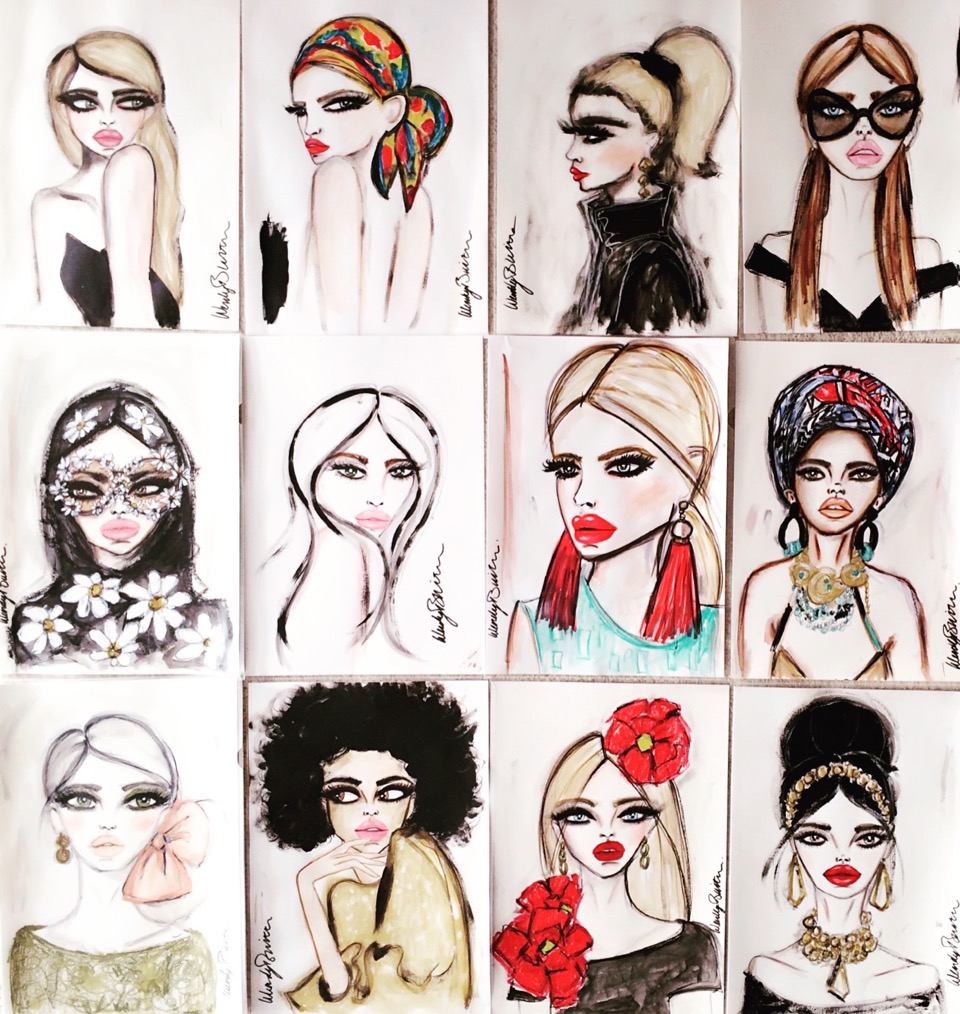 I am proud to announce that my friend and talented International Illustrator will be showcasing her fabulous work at the famous Art Exhibition, Art In Tent Kaiserslautern! Her gorgeous artwork pieces will be exhibited for all to see- free admission from April 26-30 10am to 8pm.
Wendy is an exceptional and versatile artist, working with mixed media. Wendy is available for commissions and brand licensing opportunities. Please feel free to contact me at [email protected] if you are interested in collaborating. For reference, review her extensive client portfolio here.
Congratulations, Wendy on a truly wonderful achievement! If you are traveling to Europe make sure to visit Kaiserslautern, Germany to see this exciting exhibit!
Time for a delicious vegan gluten free recipe. I have been craving a sandwich for the past month. Also craving cheese. My Aunt Sharon did a little digging online and found a recipe for Naan. Of course, I made a few adjustments and to satisfy my craving found the perfect toppings to make an open faced sandwich. The most fabulous part about this recipe is the versatility. You could keep the naan plain and make a dipping sauce, you could eat with curried rice and veggies, or make a mini pizza.
Here's how to make the naan:
Ingredients:
1 cup of King Arthur's All Purpose gluten free flour
1 and 1/3 teaspoon of Rumford baking powder
1/3 teaspoon of salt
2 tablespoons of fresh rosemary
2 teaspoons of olive oil
1/3 teaspoon of lemon juice
6 tablespoons of coconut milk
How-to:
Mix dry ingredients in bowl. Then add the oil, lemon juice, and coconut milk. Create a smooth dough ball. Dough does not need to raise. Heat a cast iron skillet on medium. Cut dough into quarters. Flatten each quarter on wax paper. Place one on the non greased skillet at a time and cover with lid. Cook for a minute and then flip. Continue to flip until the texture is to your liking. You may want them extra crispy which will take slightly longer to cook.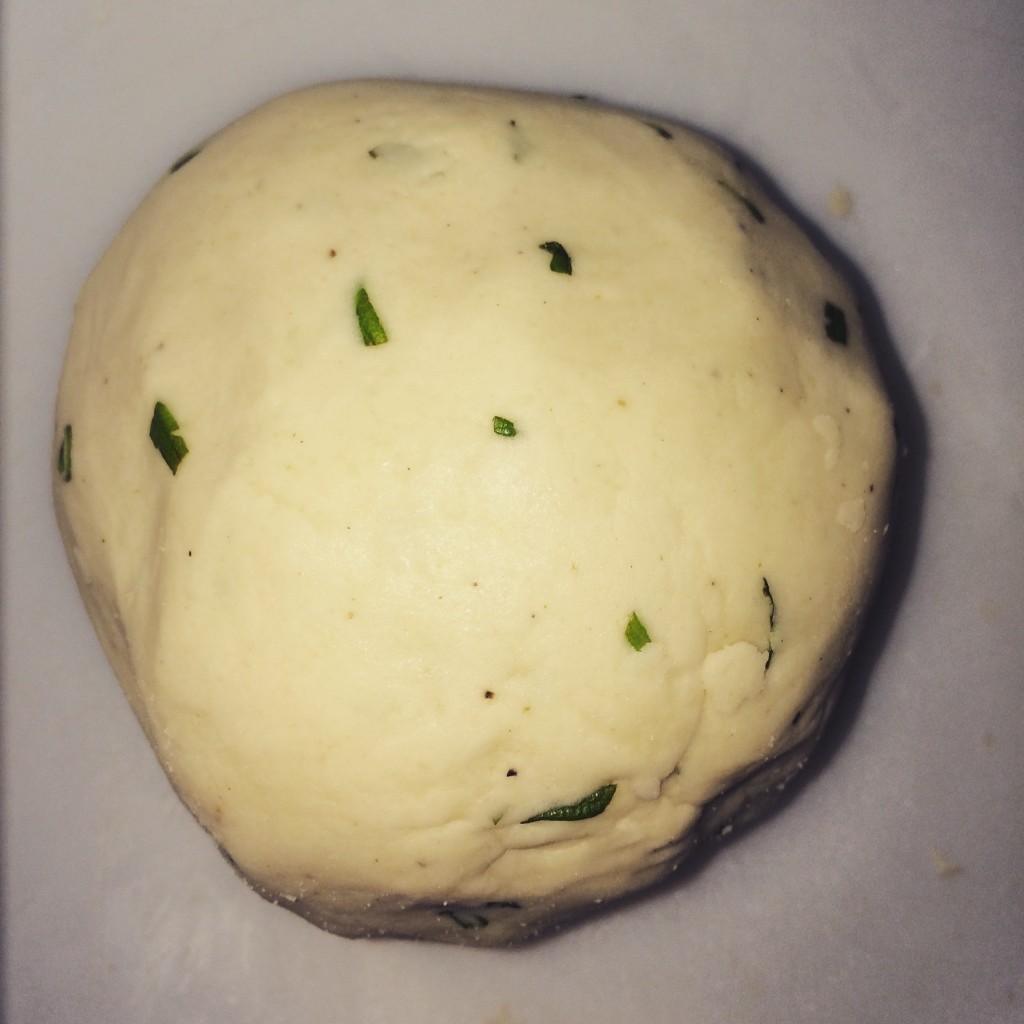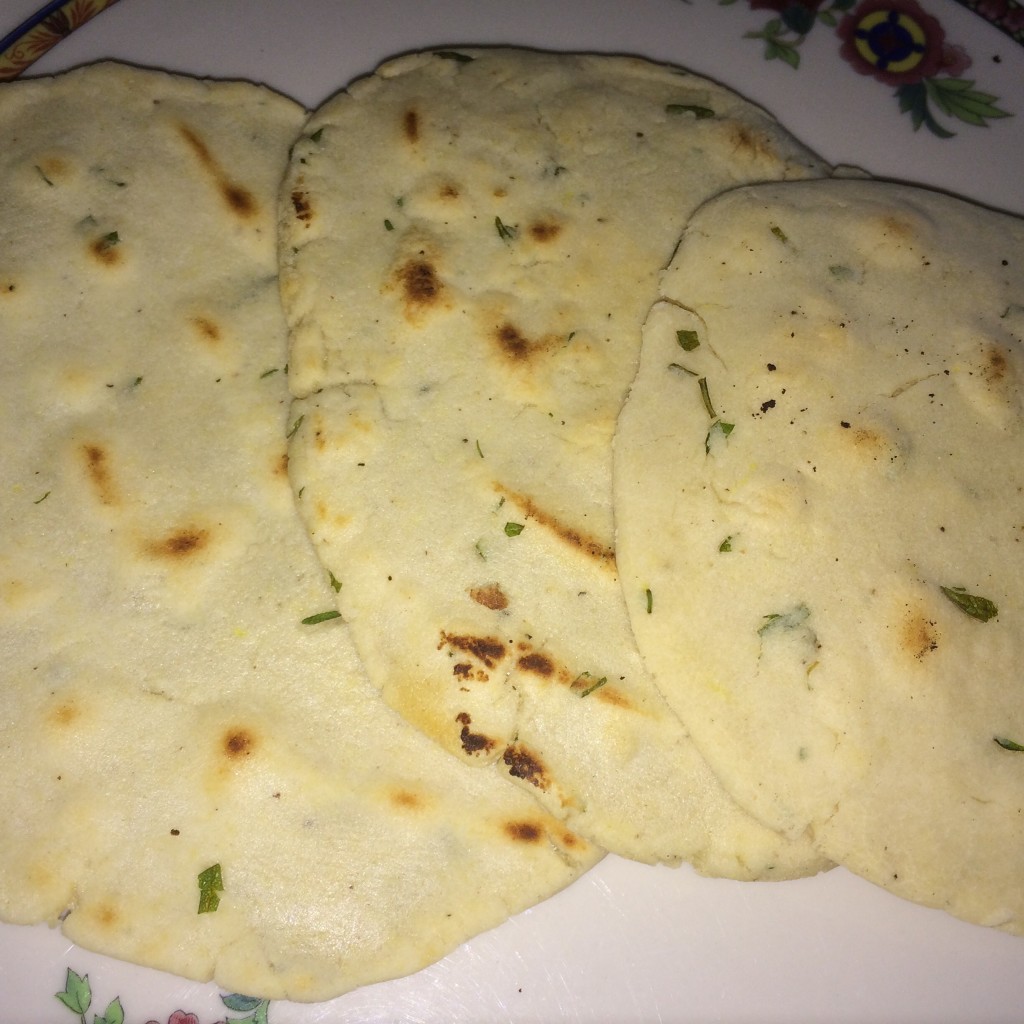 My open faced sandwich two ways. First I sauteed a head of radicchio lettuce until it is delicately wilted. I layered the naan with Vegenaise, added Daiya monterey jack brick cheese, and topped with the radicchio and kalamata olives.
Second sandwich is layered with the vegenaise, avocado, slice of romaine lettuce, chedder cheese, and a pickle.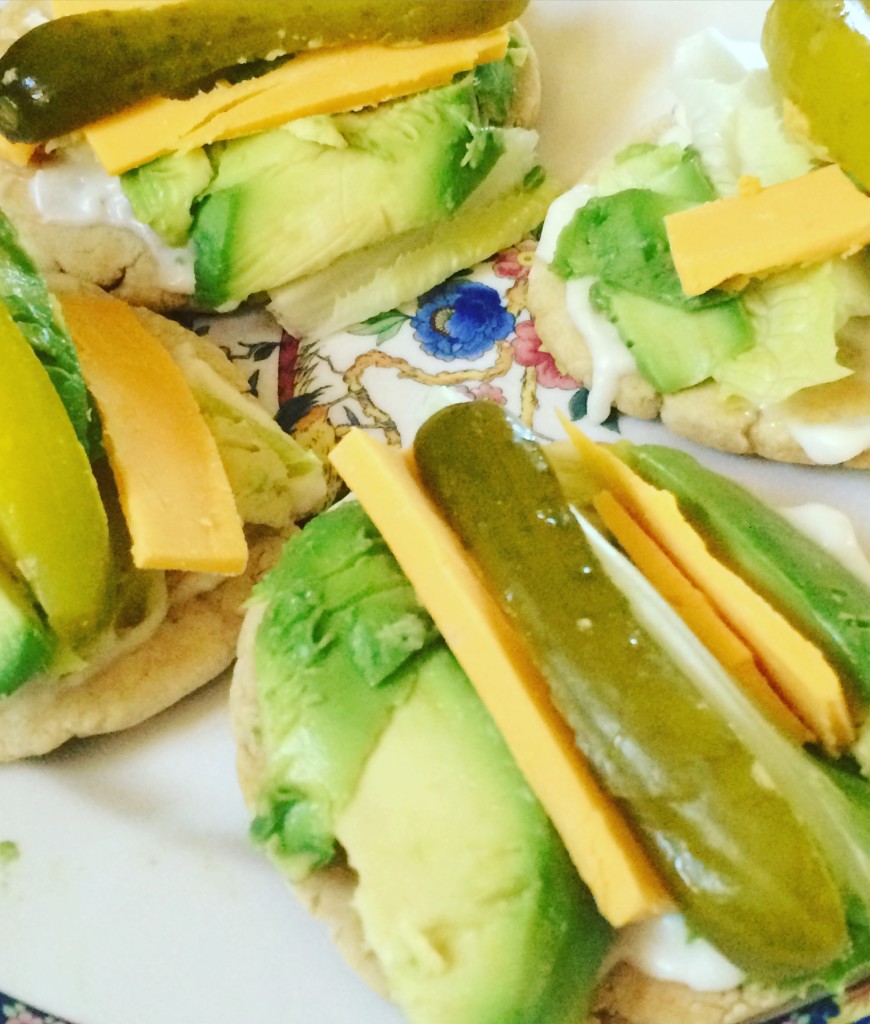 Enjoy!
It might only be spring at the moment, but summer will be here before we know it and it has got everyone working hard to get ready to fit into their bikinis. Although as much as we all want to look like a Sports Illustrated model when strutting our stuff at the beach or by the pool, beauty transcends shape and size, and that you should #OwnYourCurves rather than trying to fit that "perfect" mold.
To do that, we should actually "demonstrate that we see fully beauty as more than a shape and size," and with the help of role models like Meghan Trainor as the celebrity endorser for Full Beauty Brands which includes Woman Within, the ladies are slowly but surely building body confidence, and there's nothing more appealing than a woman who expresses confidence in an awesome swimsuit.
Just like with clothes and lingerie, there are some suits that work better for certain body types, so if you're unsure which pieces would best compliment your shape, here's a guide for future reference:
For the pear shape
There's nothing wrong with having a bit of a booty, but if you're feeling a bit shy, hipsters, boy shorts and full-coverage briefs in solid colors or subtle prints should do the trick. Pair the bottoms with a top with cleavage detailing.
For the athletic build
To give the illusion of curves, the easiest thing to do is pick out a top with cups, feminine prints with frilly embellishments. Additionally, the Huffington Post indicates that you should avoid boy-cut briefs, straight-across bandeaus and shapeless full-pieces.
For the small bust
While many women in this category will complain about their smaller chest, this body type is actually the most versatile when it comes to swimsuits. To add some contours, choose ones with padding or boning and maybe go for ruffles and patterns.
For the curvy
Celebrate that shape with a monokini, but if you'd rather not exaggerate your curves, PopSugar suggests you opt for asymmetrical suits to draw attention to your clavicle or retro, high-waist suits with boxy halter tops.
Thank you to Nikki Moore for this fabulous piece! Sponsored by Fullbeauty.com
Copyright © Dandelion by Pexeto