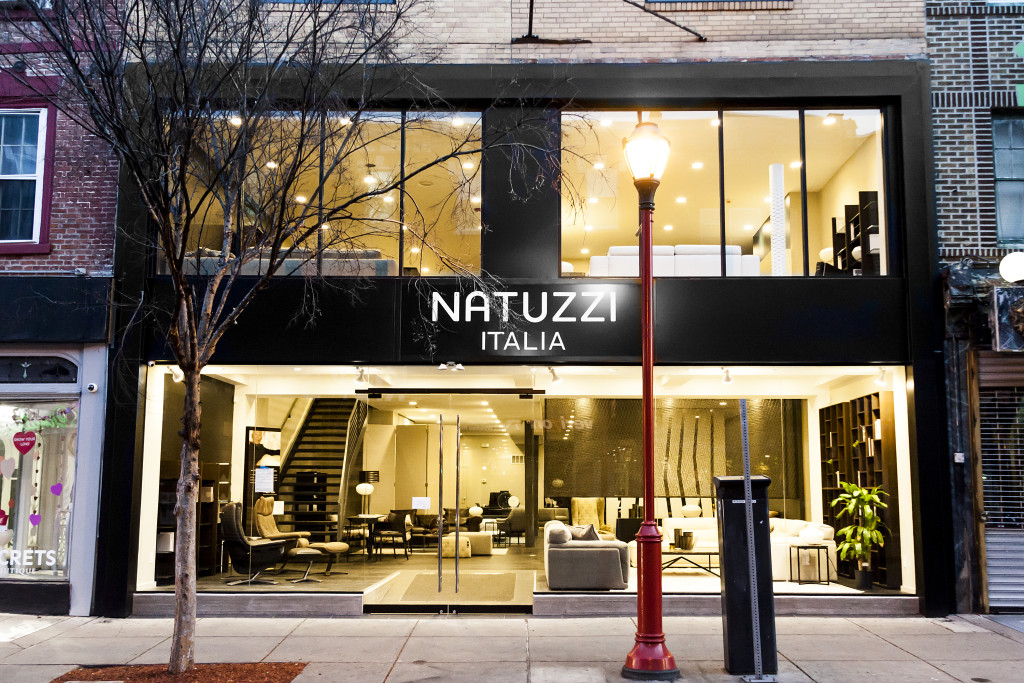 Last month, Natuzzi Italia opened its first mono-brand store on 321 South Street Philadelphia. The store features 16 vignettes of the "Total Living" collection and is a whopping 4,000 sq.-ft. The entire concept of this store is harmony. Focusing on the harmonious pairing between design and function.
This concept is apparent as soon as you walk through the door. There is an energy that fills each one of the vignettes whether it is tranquil and relaxing or productive and inspiring.
On my visit this past weekend, I was given a tour by the exceptionally knowledgeable Natuzzi representatives, Veronica (Store Manager) and Sarah. Both women shared with me details of the beyond reproach quality of the designs, the exceptional customer service policies, and the ability to customize certain pieces to suit the needs of your space.
Natuzzia was founded in 1959 by Pasquale Natuzzi and has grown to Italy's largest furniture house. Ethical and social responsibility as well as quality, luxury designs pieces are of the utmost importance. Through my research, I learned that Natuzzi has been awarded two certificates as proof to their commitment to operating with low environmental impact. They also comply with the International Year of Forests to ensure that all wood used is legally produced and comes from forests managed in a responsible manner. I was also quite surprised that most of the leather furniture options can be customized using fabric alternatives.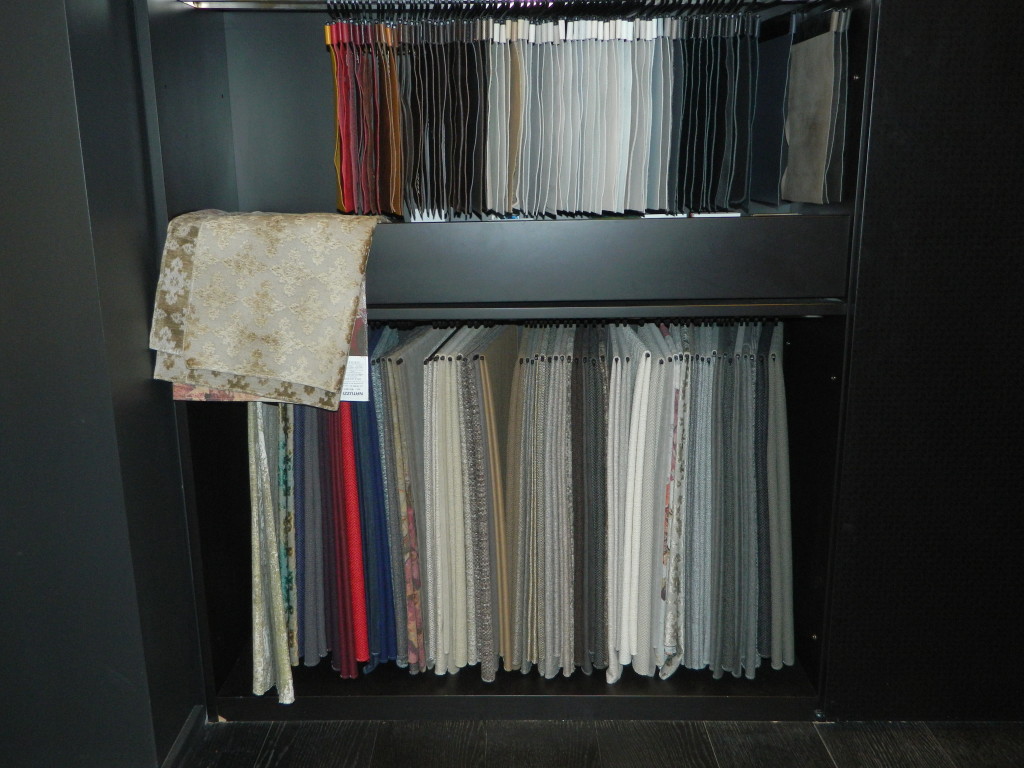 Quality, design, and function are important, especially when making a large investment however, customer service is key in my opinion. Every detail is placed on creating a space for your home. Veronica informed me that they will visit your home and take measurements- ensuring that all pieces of furniture fit perfectly. Some sectionals and additional modular systems can be altered as well to best suit the size of the room.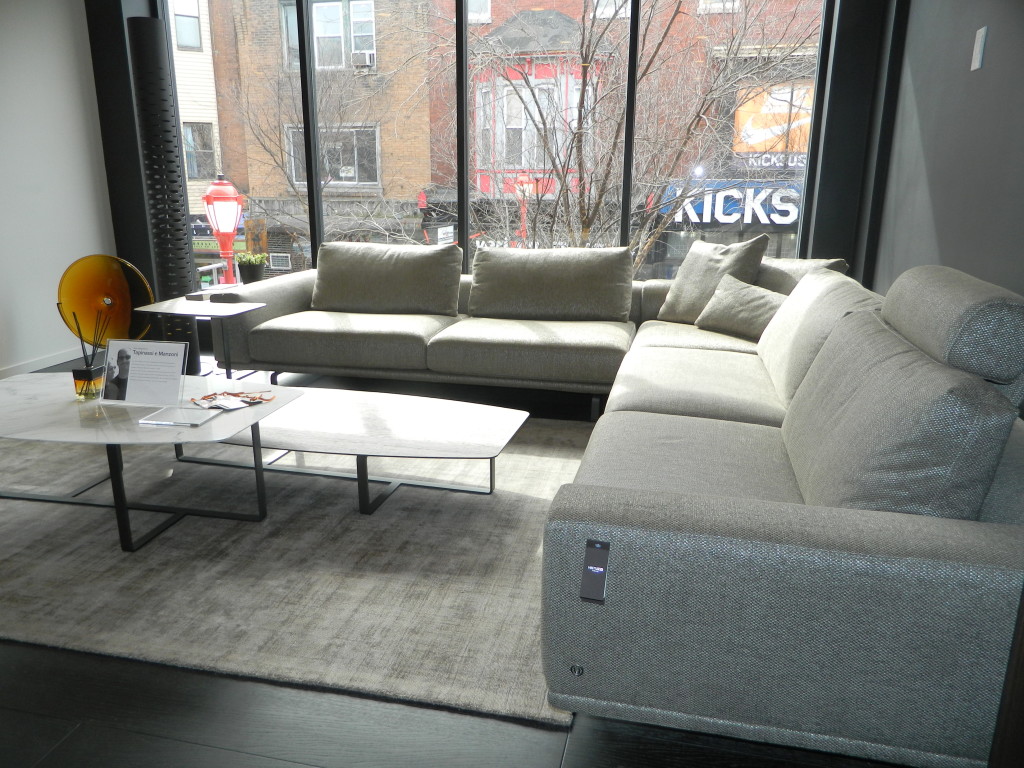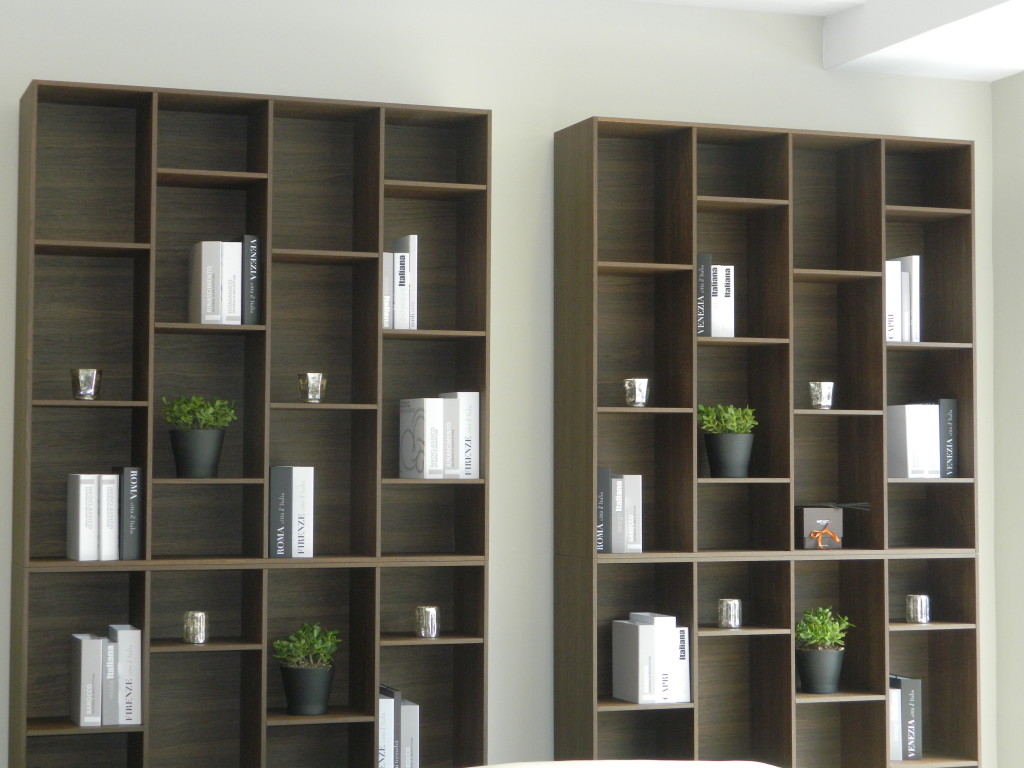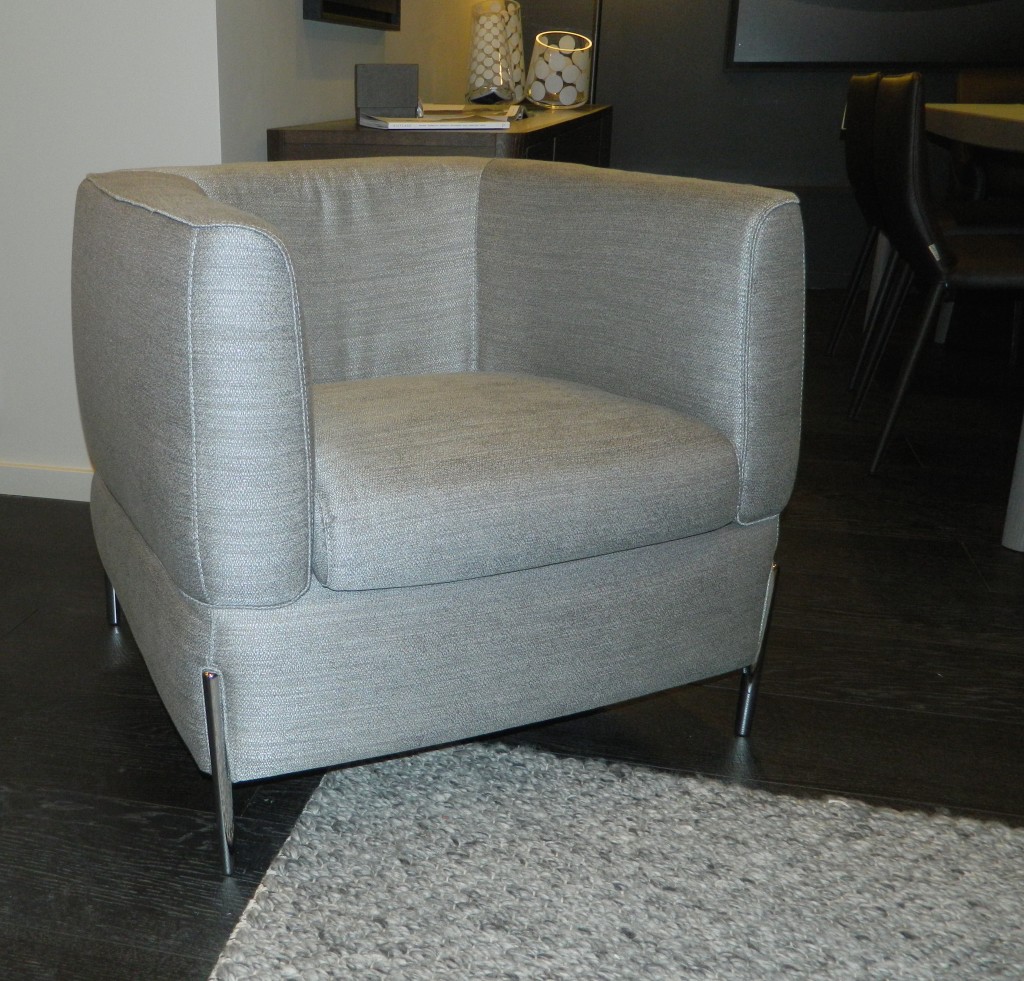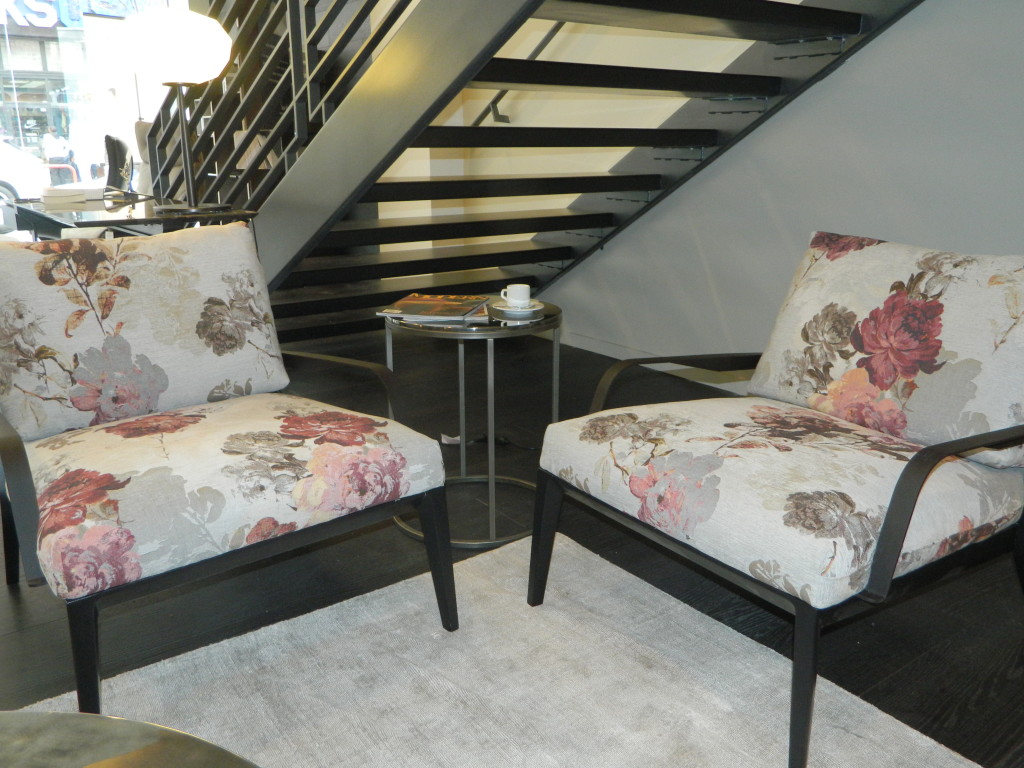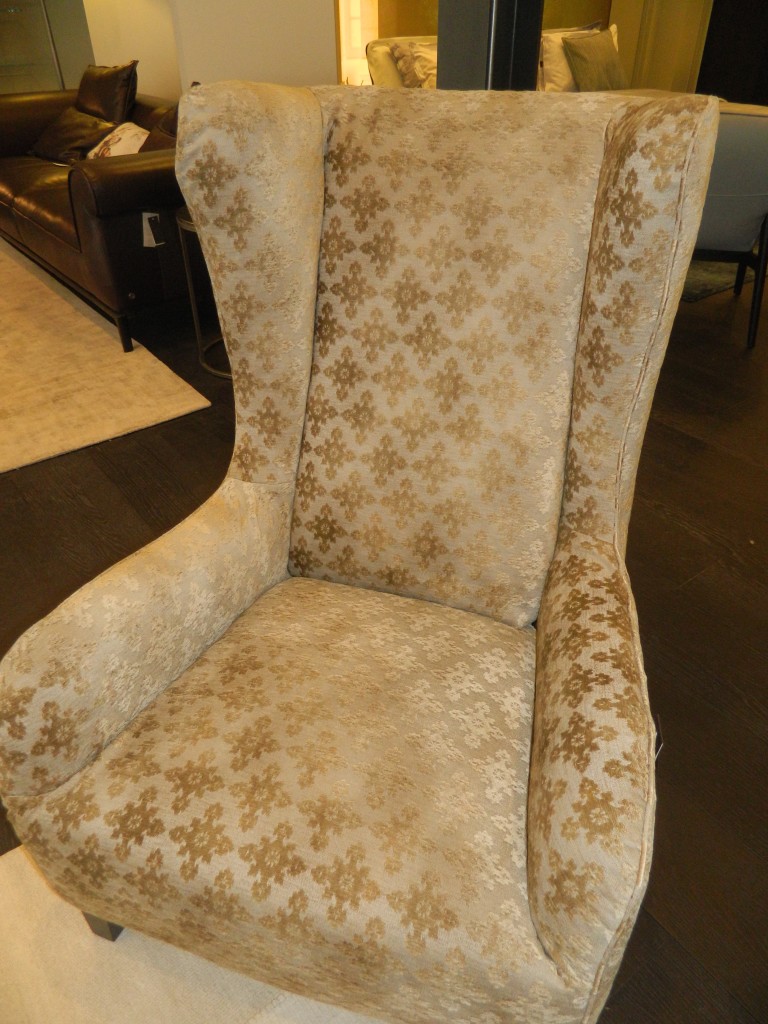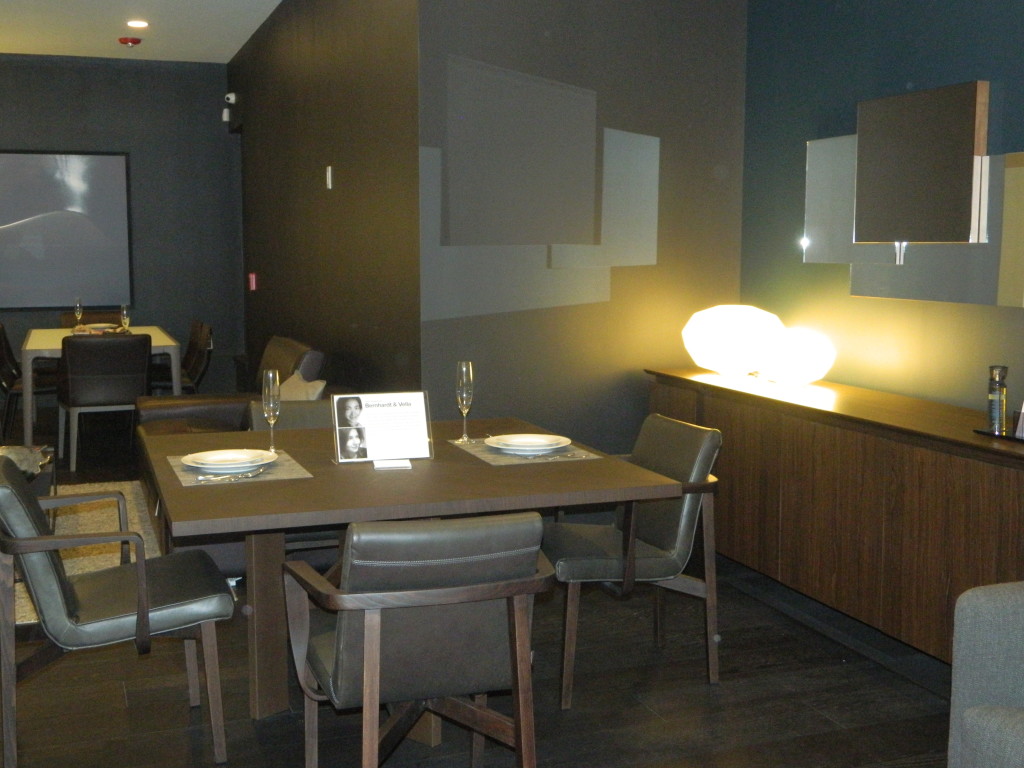 The beauty of the craftsmanship was a feast for the eyes. There was something for every taste and style. Of course looking pretty is not everything. I needed to see for myself if the design innovations were just as comfortable. The answer is a resounding yes. In fact there were some furniture pieces that I never wanted to leave, especially the Natuzzi Re-Vive designed to specifically support your back- mirroring the human spine, moves with your body intuitively, and can be customized in fabric options.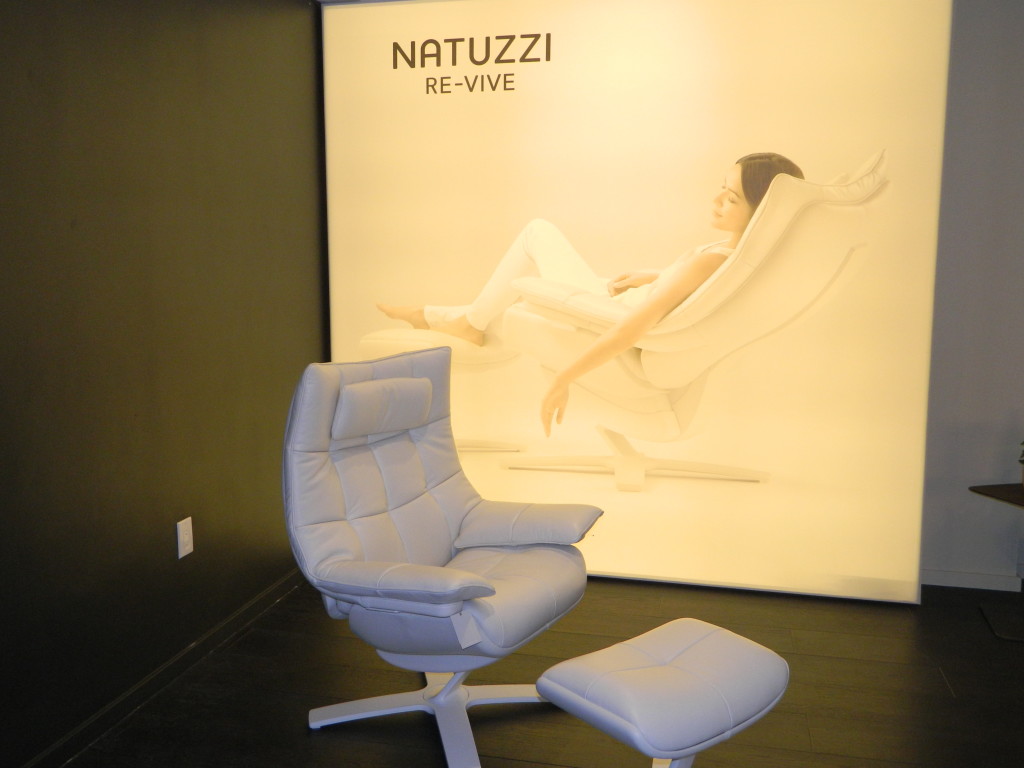 Quality check, functionality check, style check, and exceptional customer service check. Whether you are redecorating the entire home or simply need a few accent pieces, make sure to visit Natuzzi Italia!
Over the weekend, I visited Charlie's Jeans in Old City Philadelphia for the very first time. I am embarrassed to admit that I only recently discovered this company that has been around for over 18 years! Charlie's sells beautiful quality, made in the U.S.A. Sebastian McCall jeans in a variety of washes and styles. Sebastian believes that the perfect fitting jeans on men and women instantly boosts confidence. I have to agree. Jean shopping can be tortuous for me. Some shopping experiences are better than others, but some can be extremely tedious- trying on dozens of pairs only to leave with a semi decent fit.
As I walked into Charlie's I was immediately greeted by friendly store manager, Heather. The store itself is immaculately clean and organized with inviting orange as the brand color. Heather spoke to me at length about the jeans and their claim to fame- finding the perfect fitting jeans for each and every person. I needed to see it to believe it. Heather walked right over to a neatly folded stack of jeans and found my size, which fit like a glove. Truly, it was as though they were made for me. I could barely look away from the full length mirror, in awe that the waist was not gapping and there were no creases in the legs. As a small, but curvy person, I find that my biggest dilemma is going up a size to accommodate my thighs and butt, which only increases the waist size forcing me to wear a belt. What a relief.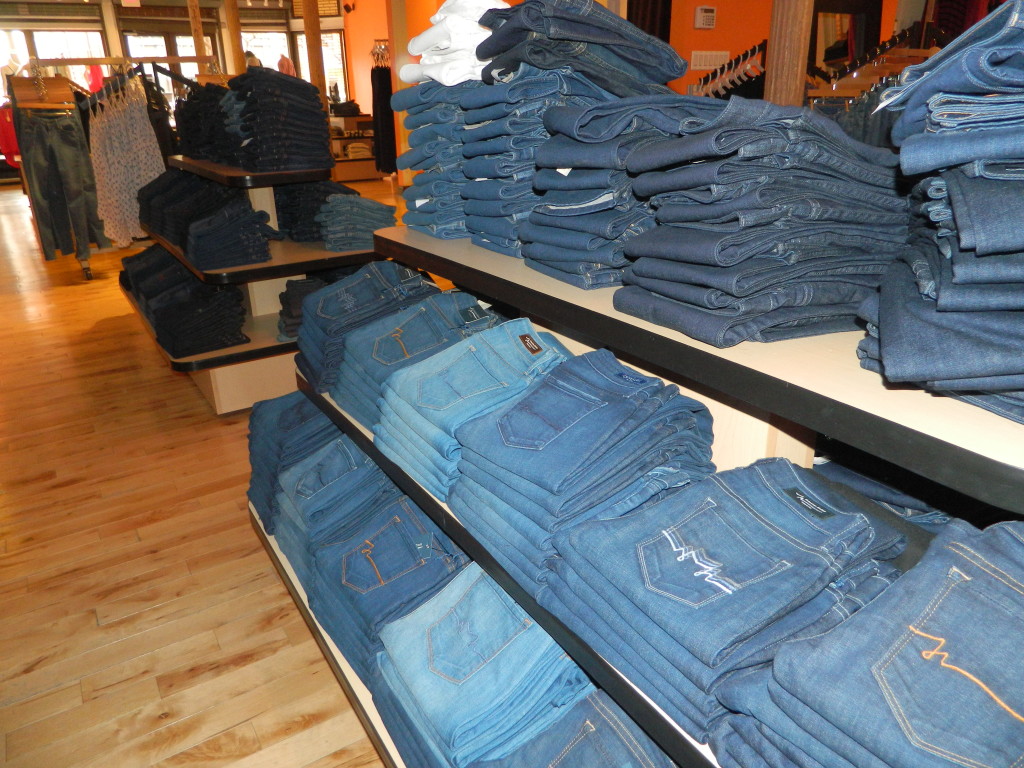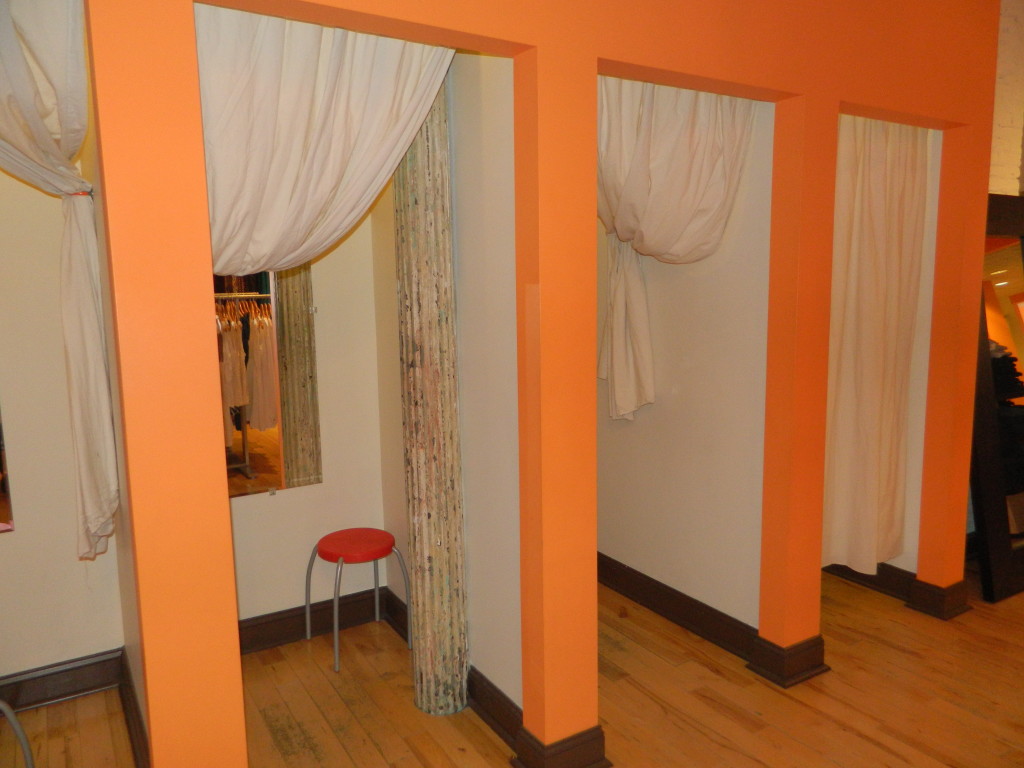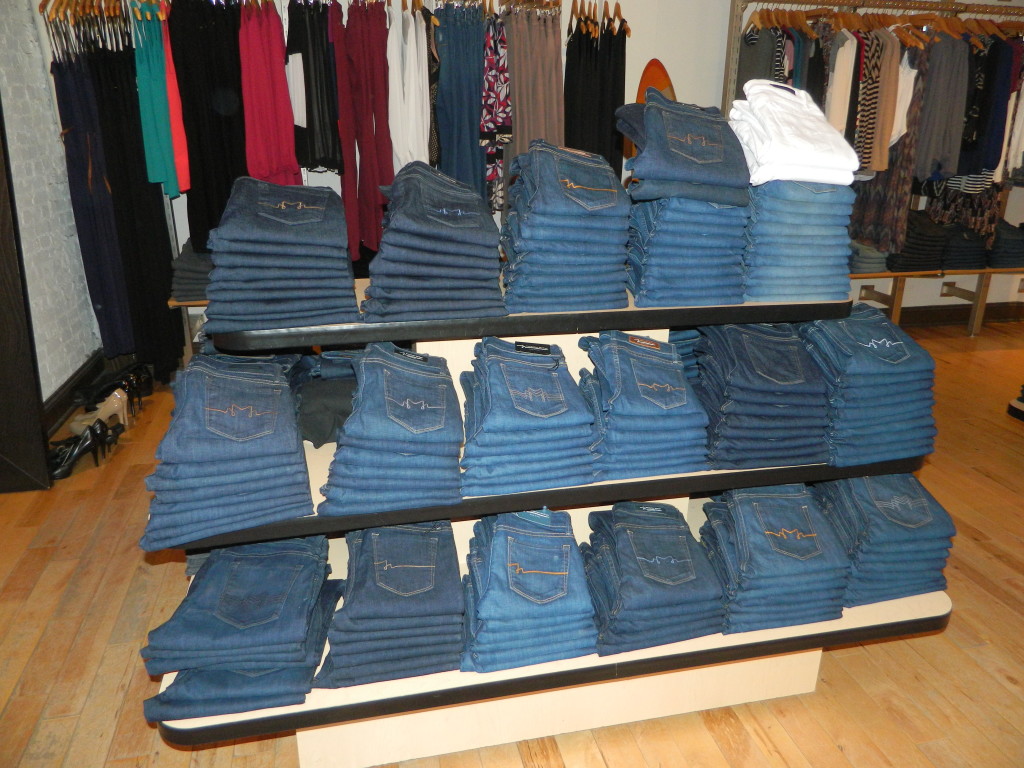 Charlie's extensive training to all employees is impressive. Heather's knowledge really created an enjoyable jean shopping experience, one that is typically unfamiliar to me. Next day alterations are also available if you want to customize your jeans even further. If you are in the market for denim- make sure to stop by Charlie's. These jeans are an investment piece that you will not regret.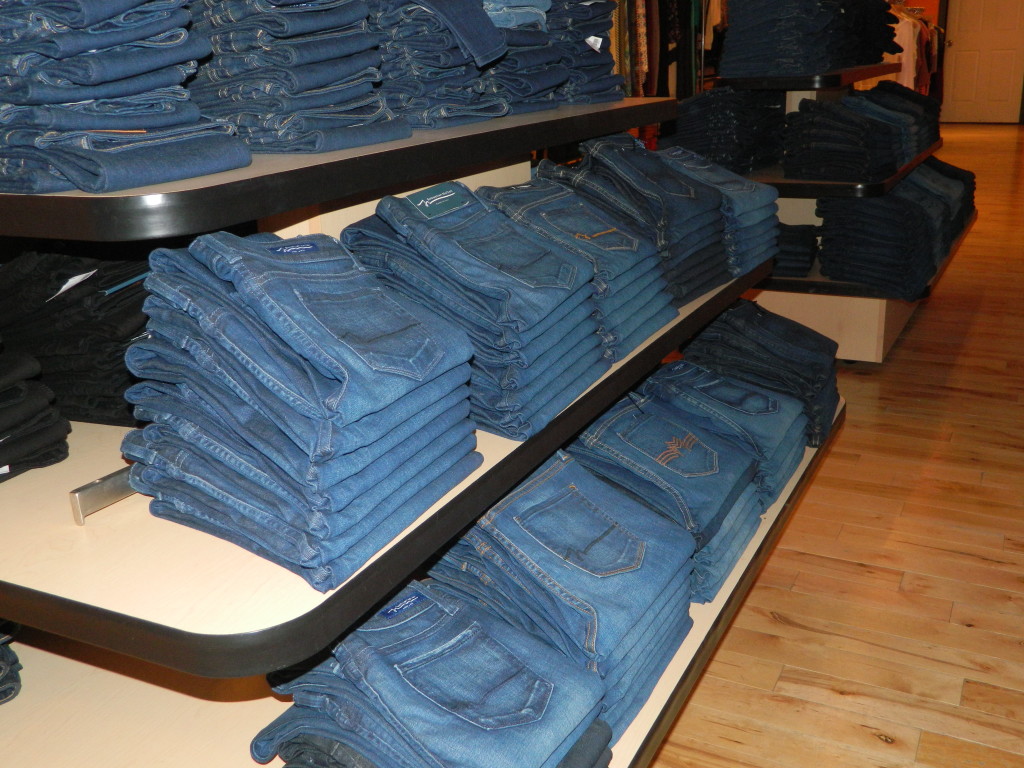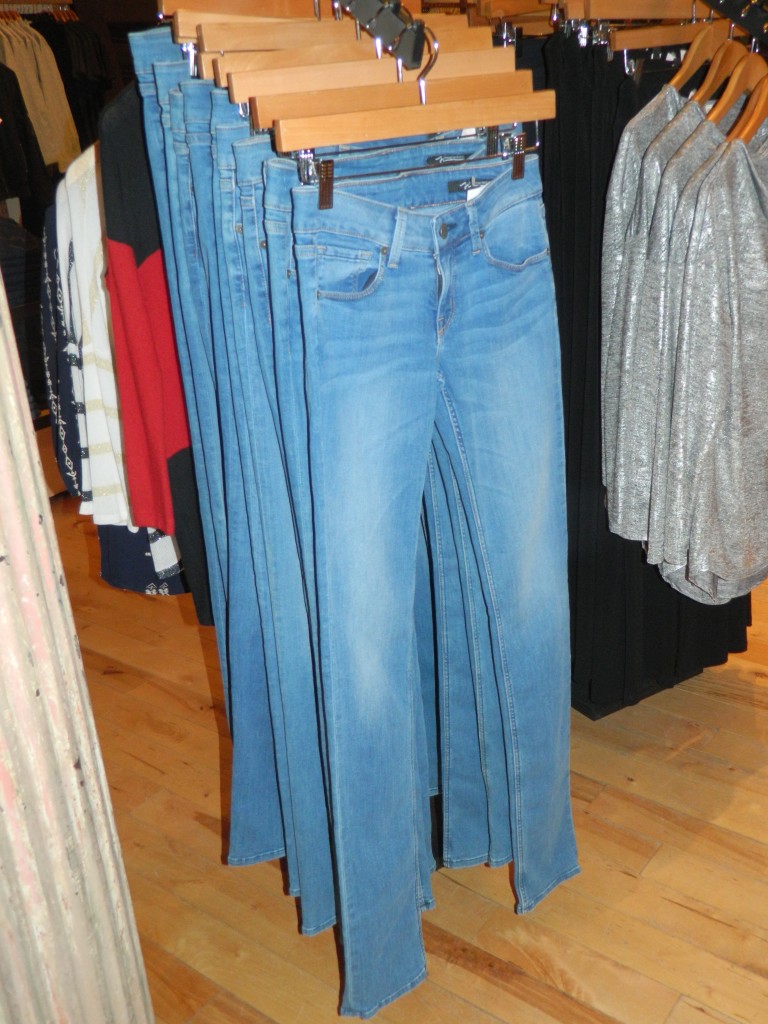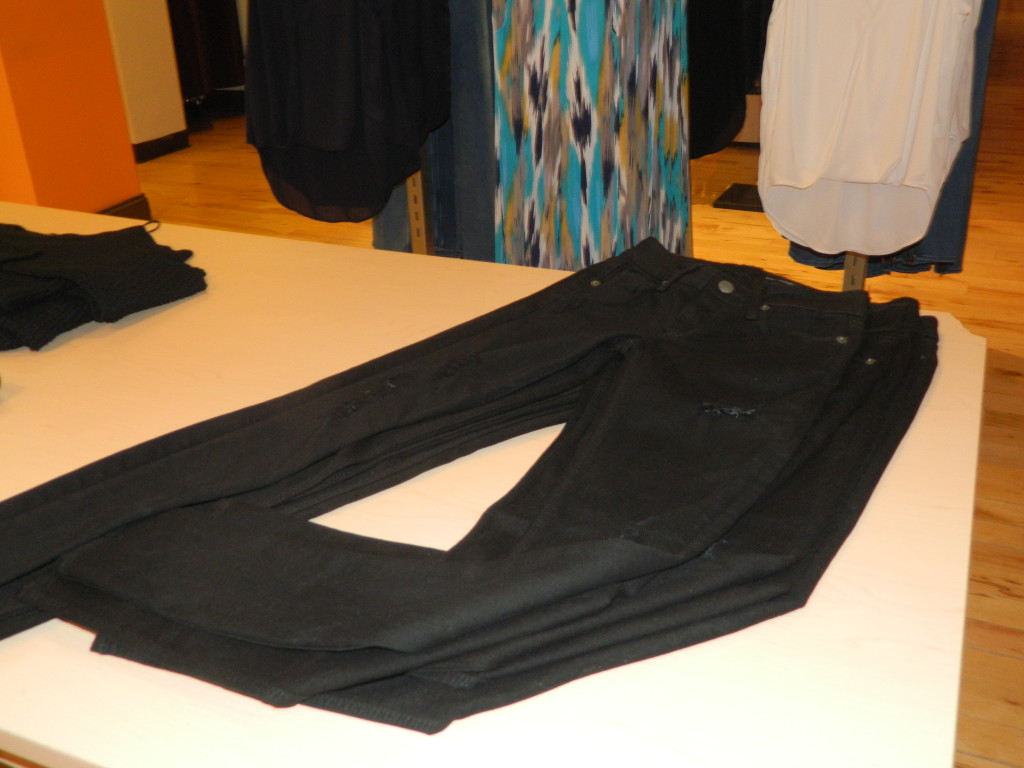 MAARK concept opened last week to an overwhelming crowd of enthusiastic shoppers. Champagne was flowing as guests excitedly looked through each rack filled with curated collections. Each talented designer within the MAARK family showcased their signature pieces from their own label. The store itself, located on 1540 South Street is contemporary and inviting, clean and organized. There is at least one piece from each collection that I want to add to my wardrobe! To learn more about this fabulous store, please read the interview included below.
Please tell us about the story behind Lobo Mau and how this beautiful store came to fruition.

I (Nicole Haddad) have been working on Lobo Mau since my last year in graduate school at Drexel University. When I decided to obtain a Master's degree in Fashion Design, I really had the end-goal of starting my own line. I began to focus on this plan while I was still in school. When I graduated in 2008, I already had the name Lobo Mau picked out (it means Big, Bad Wolf in Portuguese–my dad is from Brazil). I also knew I wanted to work with print and textile design so I could really have control over the entire vision of the product, and that vision included the creation of unique fabrics. In 2009 I met and began collaborating with a fine artist named Ryan Parker. He was making these really interesting architectural drawings that I thought would be amazing on clothing. Once he and I started working together, things began to really take off. I would have these trunk shows out of my Northern Liberties studio and the items would sell out so quickly. From there I began approaching boutiques as well as crafting my own loyal customer base. Eight years later, I have a beautiful studio at the BOK Building in South Philly, have sold to over 30 stores, and have a growing private clientele.

How did all of the MAARK concept designers meet?
In January, I was approached by Ethan Nguyen of THE PHILLY SHOPS,  a concept retail company, that followed my line for years. He asked me if I wanted to join forces with him and another Philadelphia clothing line, Senpai + Kohai to open a concept boutique. He had found a really great location at 1540 South Street, and he wanted to create a space that would provide Philadelphia with a truly unique retail experience.  I had already worked with Senpai + Kohai on a previous business venture, so I knew that they were hard-working, talented ladies. Joining forces with other designers has always been a way for us to make things possible that we couldn't on our own. I knew that this partnership had a lot of potential.
Once we formulated our vision for MAARK concept and the boutique we asked a few very talented local industrial designers to help us execute the space. Our friend Lauren Dombrowiak helped us create our unique display wall and built us an amazing industrial chandelier. See more of her work here.  Sharif Pendleton of Masters of None produced our stunning laser cut sign.  Our family and friends also came to lend a helping hand to transform the space into what you see now.

The store features curated goods from emerging and established designers. Could you please tell us about those designers and what customers can find at the store?
We wanted a space and retail environment that celebrated very forward, modern, interesting designers that were both emerging and established. Everything in the store is carefully considered on a team level. We vote on each piece.  We also visit designers in their studios and see what they are working on. Most of the pieces in the store are exclusive to the shop. Right now we are focusing on the following lines: sans marque sans marque (luxe weekend basics by Ethan Nguyen), Senpai + Kohai (hand-crafted, globally inspired modern clothing by Melissa Choi and Pia Panaligan), Lobo Mau by Nicole Haddad (printed and color-blocked knitwear and sweatshirt-based sportswear), Vexot (a new brand that works primarily with textile dyeing), Arthur & Daughters Private Label (clean, modern, and innovative silhouettes), Jaeyoon Jeong (NYC designer tailored classics), Supra Endura by Gabrielle Mendel (print-based sportswear line based in philanthropy), Tim Eads (textile and bag designer), Nuance by Wendee Daelhousen (ethically sourced jewelry made in Philadelphia). We also have brought on a few pieces from some young designers starting out, one of which is Onliest by Elisha Carter. We believe strongly in helping emerging designers who are in the beginning stages of their businesses. We've all been through so many experiences in the fashion industry, and we have a lot of advice for the young designer.
How important is supporting and featuring Philadelphia and locally based designers?
There are so many independent designers in Philadelphia who need support. We are all in it together. If we see real promise in a young designer, we are going to offer assistance. You need to live, breath, and dream your business and your line. If we see that spark and talent in someone, we want to collaborate. Some boutiques in Philadelphia have been receptive to local designers, while others have been less welcoming to us because we aren't huge industry players. But that's ok. We will pave our own way.
The combination of sweet and rock and roll is intriguing to me when it comes to fashion. I love pairing something traditionally girlie with an edgy piece. One of the Christmas gifts I received this past year was a whimsical ombre tulle skirt from the Lauren Conrad collection at Kohl's. The skirt is so fun and pretty. It reminds me of a skirt that Carrie Bradshaw would wear from Sex and the City.
Last week I attended the "Bangin Brows and Bold Lips" event at Headbangers Salon. Laini Cosmetics Founder, Laini Bianculli made a special guest appearance and offered complimentary mini makeup applications. All of the women were thrilled to receive makeup tips and wear Laini Cosmetics gorgeous lipsticks in colors ranging from nude to vibrant. Pink Champagne, chocolates, and delicious snacks were served while women were able to purchase fabulous products.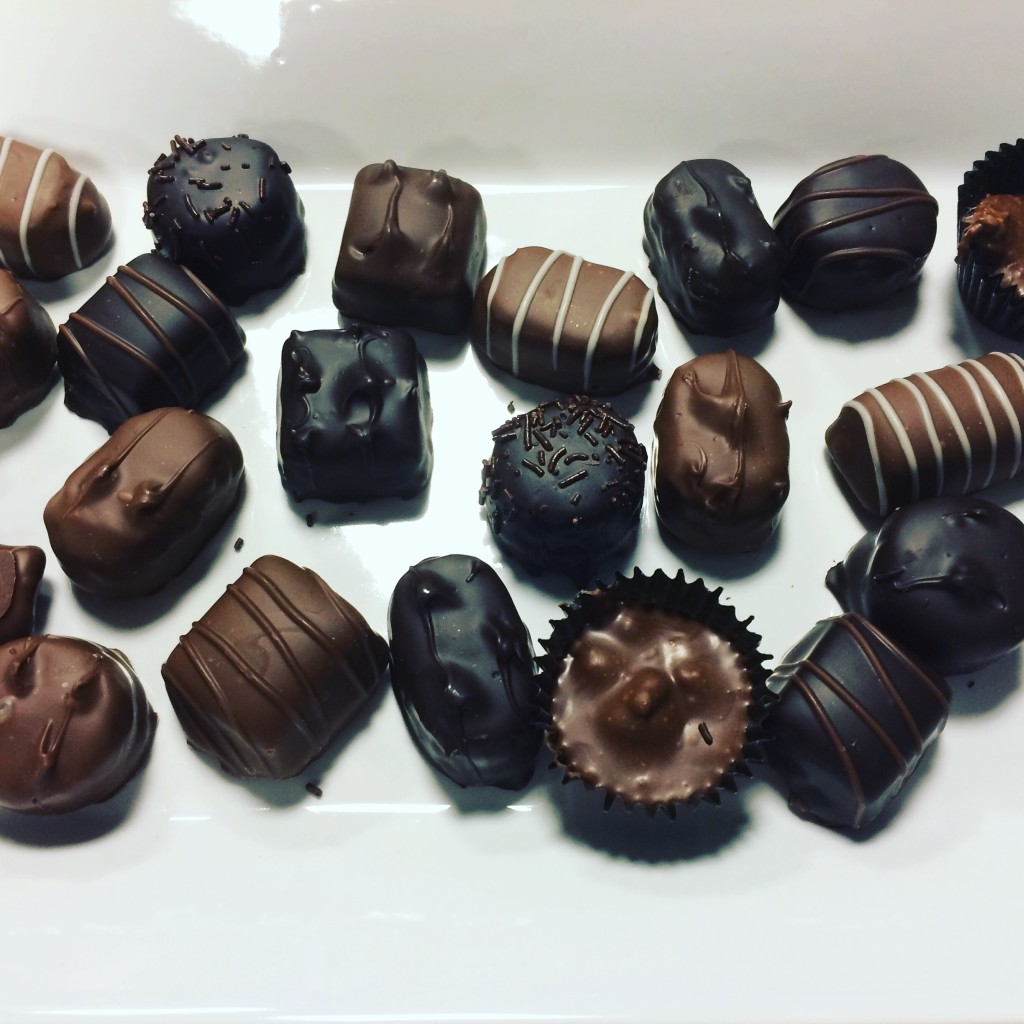 This was the perfect event to break out my tulle, full length skirt. I wore a pair of vegan scalloped ballet flats from Nordstrom and a Pantone color of the year, Rose Quartz, faux leather, moto jacket from Bebe. Accessories were kept simple, only wearing a faux leather wristlet in rose gold from JCPenney. I wanted to wear bright lipstick with a more natural eye. In this look, I am wearing Laini Cosmetics lipstick in Joyride, Independent palette on eyes and cheeks, and created a strobing effect using The Bead Goes On palette.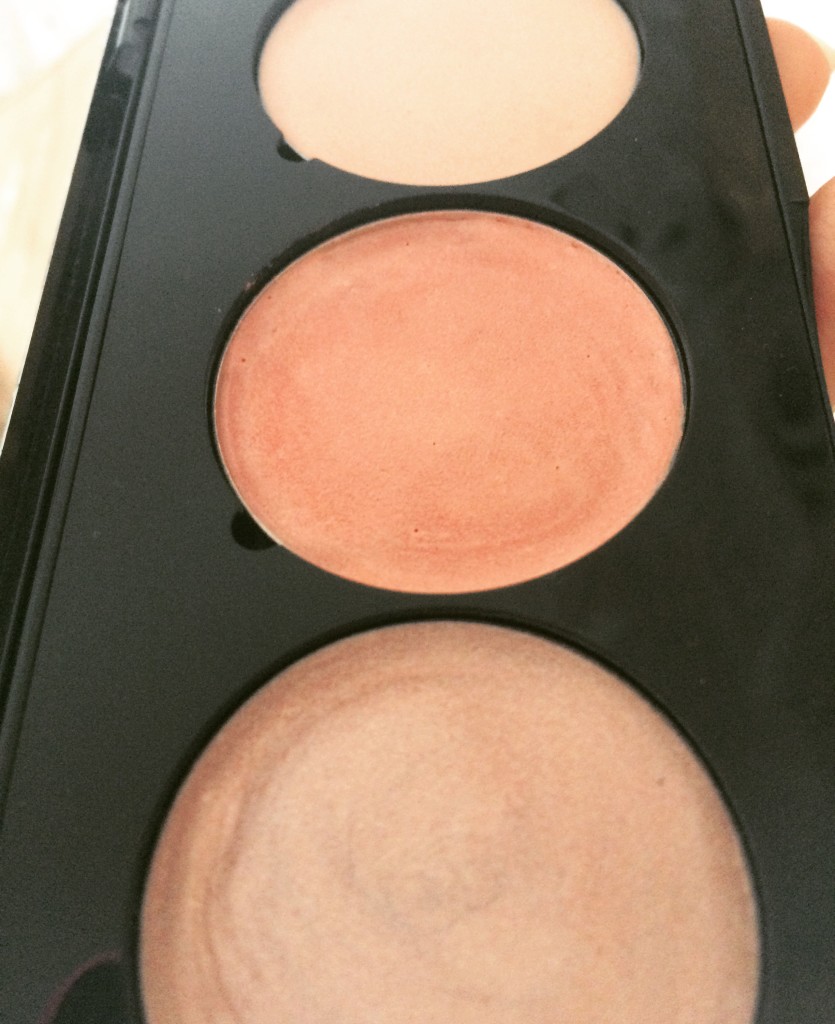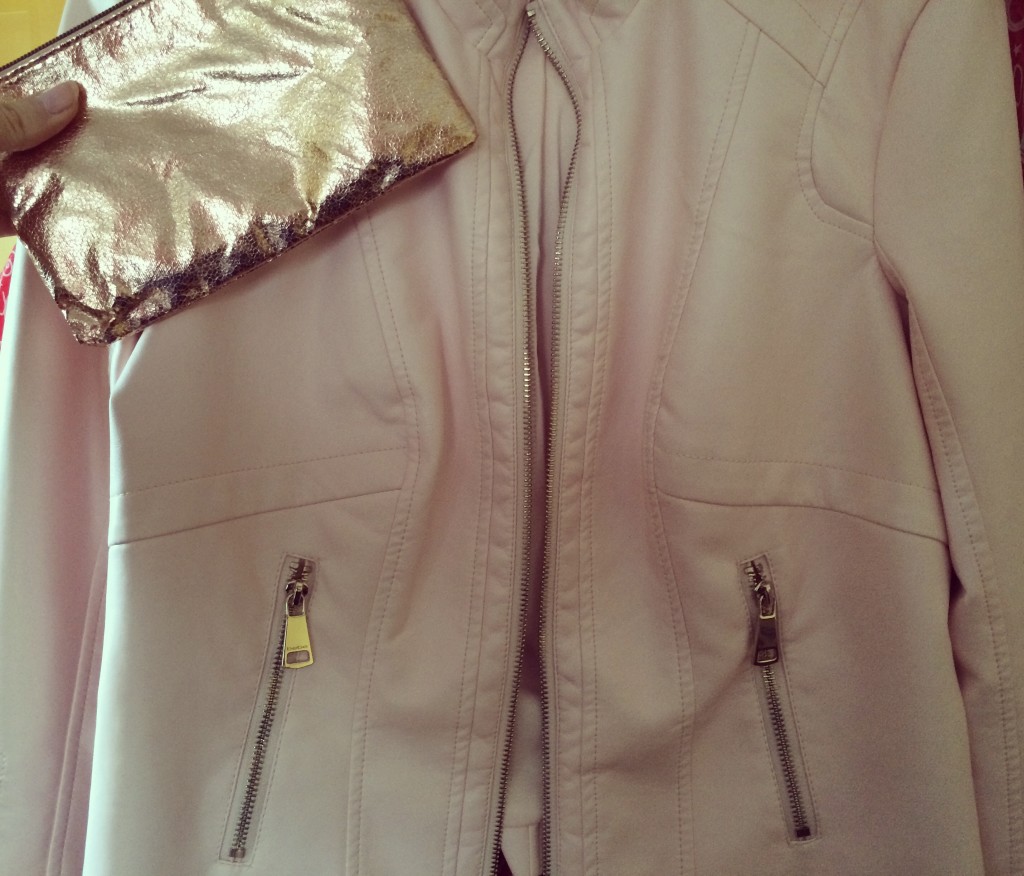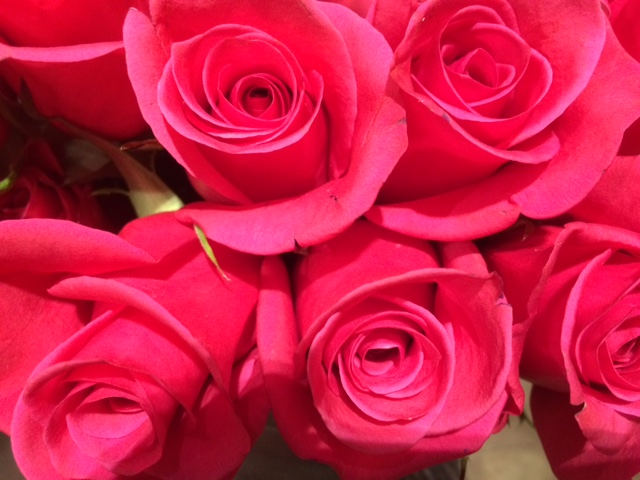 Choosing the right anti-aging skincare is important, actually it is crucial. Depending on your skin and sensitivity you may be intolerant to certain ingredients. In addition to the ingredients, texture and skin concern are also important elements to consider when finding a new product. Samples are a great way to experience a new product without the commitment of a purchase. If you have sensitive skin or allergies, apply a small amount to your face and wait to see if you have a reaction before applying all over. Also, be sure to wear with makeup to see how it sets.
Ok now that the boring part is over, I will delve right into one of my favorite products, the Black Rose Precious Face Oil by Sisley Paris. Black rose, avocado, and plum oil are just a few of the luxurious ingredients included, providing omega 3 and 6. I have been using this product daily since the beginning of January. The floral scent is calming and relaxing. In the morning after cleansing my face, I apply to my face, neck, and décolleté. It is a decadent way to start the day. I feel my best and my skin is prepped and ready for makeup. Instantly, my skin is hydrated, fine lines are plumped and softened in appearance. My skin looks healthy and smooth. At night, I apply right before bed and the scent lulls me to sleep. The rich oil soaks into my skin and when I awake, I appear fresh and revived.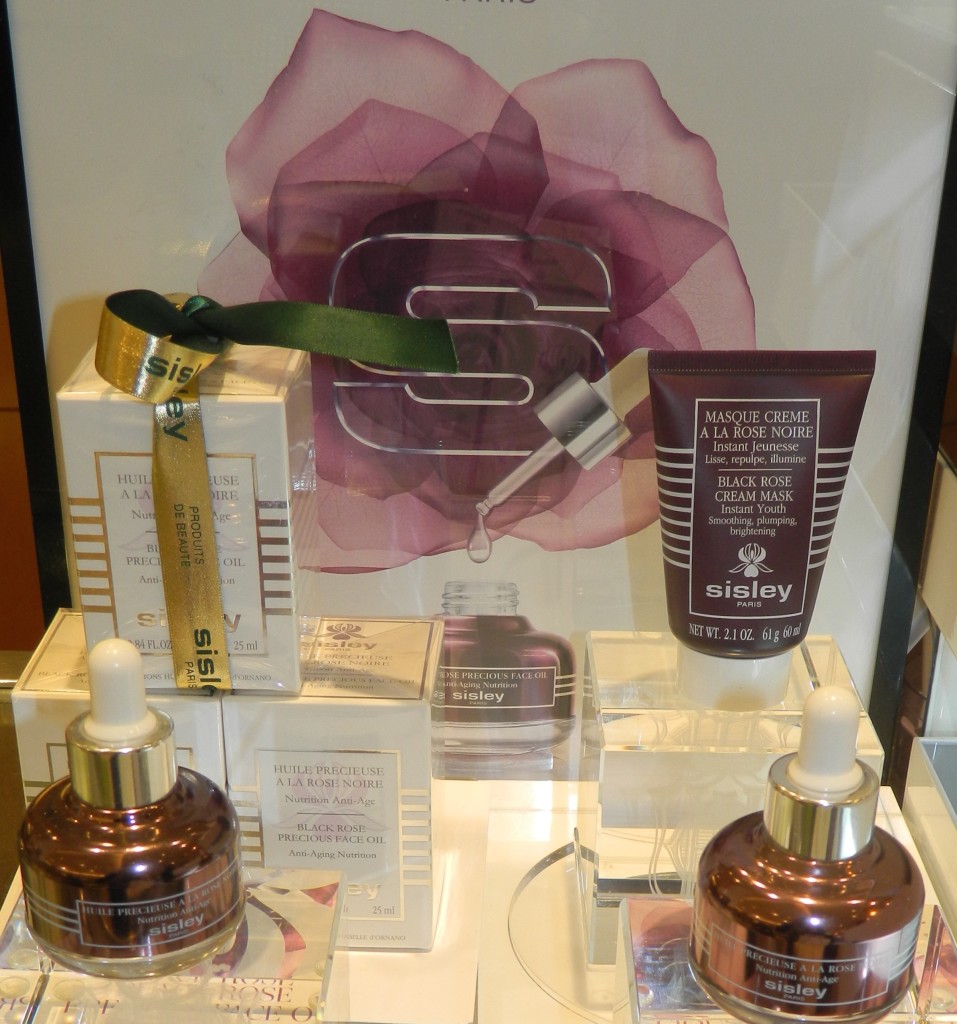 The luxurious Black Rose Precious Face Oil is definitely an investment in your beauty care routine. However, it is worth the cost. As I stated before, samples are the best way to test the product. Visit the Sisley Paris counter at Neiman Marcus and apply a few drops of the oil to the back of your hand, rub a little under your eye along the orbital bone. I guarantee you will not leave the store without purchasing!
Recently, I watched a Hallmark movie (obviously), which was call All Things Valentine. In a nutshell, the movie centered around a jilted women who loathed Valentine's Day and in true Hallmark form it was a happily ever after scenario for our leading lady, but not before the third act twist. Towards the end, she realized that she was surrounded by love in her life. She had a loving family and supportive friends. She already had many "Valentines" in her life with or without a relationship. I found this to be touching and just in time for the holiday. If I am being honest, I was feeling a little sarcastic towards the supposed most romantic day of the year. I needed some perspective.
The original Valentine's Day had absolutely nothing in common with today's version. The tradition of chocolates, flowers, and heart shaped cards have taken on a life of their own. The original story is actually tragic, beautiful, and inspiring.
St. Valentine was a Roman Catholic priest during the reign of the emperor Claudius the second, a fierce persecutor of the Christians. He prohibited marriage in an official edict under the impression that unmarried soldiers fought better than those that were married. Valentine did not heed his word and continued to administer marriage licenses. He secretly performed marriages as he truly believed in the sacred sacrament. Sadly, Valentine was imprisoned, tortured, and beheaded for his commitment to love.
While in prison, a jailer named Asterius brought his blind daughter to Valentine for lessons in history, mathematics, nature, and religion. Through their prayers Asterius' daughter could see. A miracle occurred, which converted Asterius to christianity. On his final day, he wrote to Asterius' daughter and signed the note, "from your Valentine."
This past weekend my grandparents had their marriage blessed by Bishop Robert J. Cunningham. They will be married 58 years this May. My parents will be married 34 years this August. This Valentine's Day, I am thankful for all of my little Valentines from my family to my friends. I love you all. I am inspired by Valentine's story- his love, selflessness, and dedication to commitment. Even in the face of pain and persecution, he continued to instill love and faith to young lovers.
Have a special Valentine's Day!
One of the most important things that I have learned about being a vegan and gluten free is preparation. If you do not factor in cooking time then it becomes way too easy to just snack, grab an apple here or hummus and veggies there. The problem with all of this snacking is that it takes away from sitting down and eating a satisfying warm meal.
Even though I am a vegan of course I crave comfort foods. My comfort foods still include pasta. I have tried many gluten free pastas including corn, quinoa, and garbanzo, but I have found that rice pasta tastes most similar to traditional pasta. When using tomato sauce, sometimes corn pasta tastes a little weird in my opinion. I much prefer it with olive oil and fresh vegetables.
Here are a couple of recipes that are easy and delicious comfort foods.
Pasta and Potatoes
Ingredients:
1-2 servings of rice spaghetti
1 tablespoon olive oil
1 clove of garlic
4 new potatoes (small potatoes in red, white, or purple)
2 roasted red peppers
Seasonings including a pinch of salt and black pepper
Begin by parboiling your potatoes in lightly salted water. Take the potatoes out of the water just before they are fork tender. Slice potatoes thinly and add to pan. Slice peppers and garlic. Add all ingredients to a pan to sautee. Boil water for pasta and submerge spaghetti in boiling water. Once the potatoes are golden brown and the pasta is cooked, add the pasta to the pan. Drizzle with olive oil and salt. Mix and serve!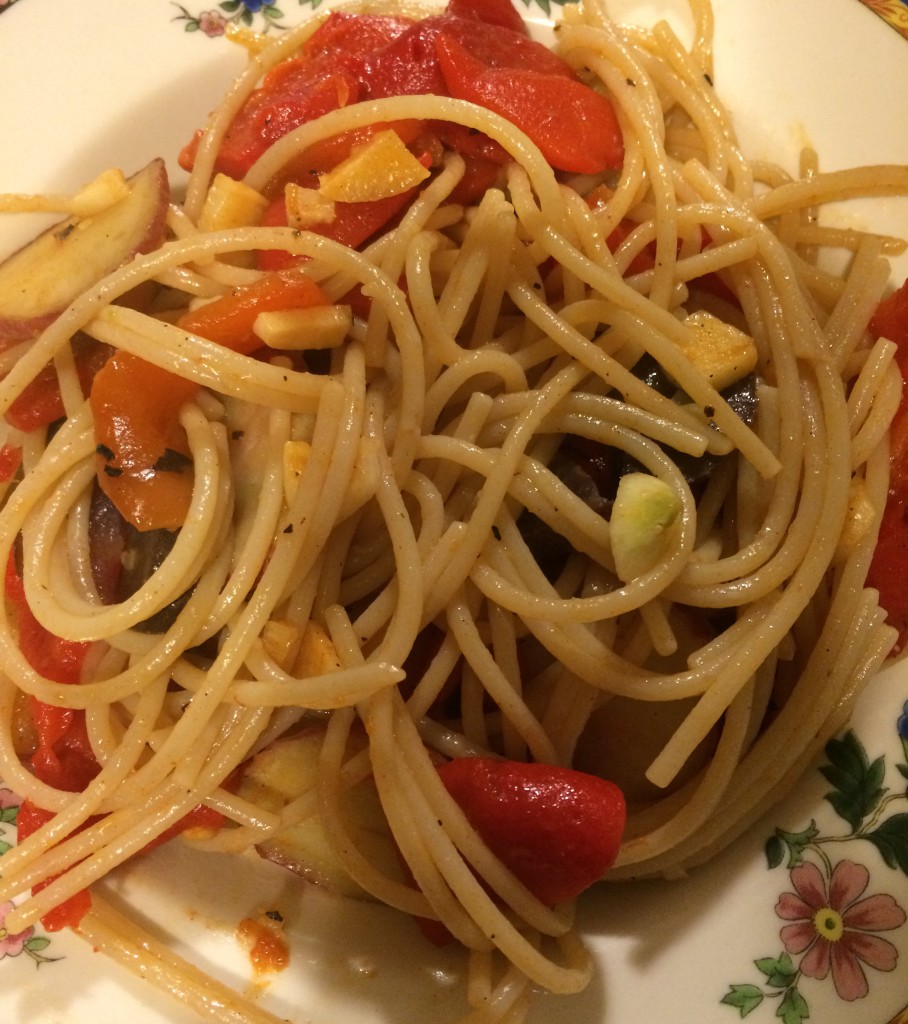 Arrabiata rice
Ingredients:
1 Poblano pepper
1/2 cup jasmine rice
1 quart of tomatoes
1 clove of garlic
1 tablespoon of olive oil
1 cup of vegetable broth
Begin by dicing poblano pepper and garlic and adding to pan to sautee on low heat. In a saucepan, add the canned tomatoes and turn heat on low. Cook the jasmine rice as instructed only substitute  vegetable broth for the water. Once the peppers are caramelized and the garlic soft, add to the tomatoes and raise the heat slightly. The rice should be cooked by this time. Just keep the lid on and set aside. Allow the sauce to simmer for at least an hour to cook out any raw tomato flavor. Once the sauce is to your liking, use an emersion blender to create a smooth sauce. Add the rice to the sauce and let stand for a few minutes. This will allow the sauce to thicken with the rice. Serve and enjoy!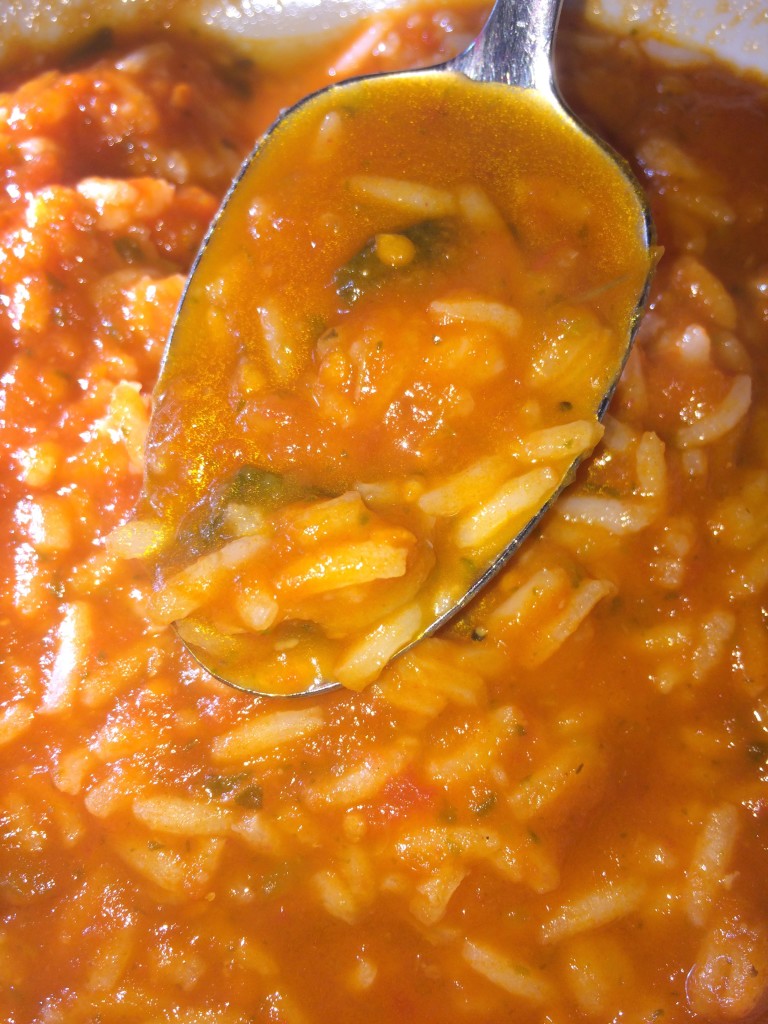 Really the winner of this ensemble is my lipstick. I hate to be biased because I absolutely love this Calvin Klein dress, but I felt confident and lovely wearing this Limited Edition Classic Lip Collection by Laini Cosmetics. This fabulous lip collection includes a lip liner, lipstick, and lip gloss in bold magenta. I wore this trio to the Einstein Healthcare Network 150th Anniversary and I did not even need to reapply! The combination of the three created a richly pigmented color that is incredibly long lasting. The matte lipstick is creamy and moisturizing. Adding the gloss on top gives the lipstick extra shine. Also, check out the packaging! How gorgeous is this gift box?
I love the combination of a chic and simple black attire with a bright pop of color. The contrast is quite the show stopper. This Calvin Klein sweater dress with faux belt was on the sales rack at Lord & Taylor. One of my favorite places to shop and home of some of the best deals. Black heels and opaque tights finished my look, but I still needed a hair accessory.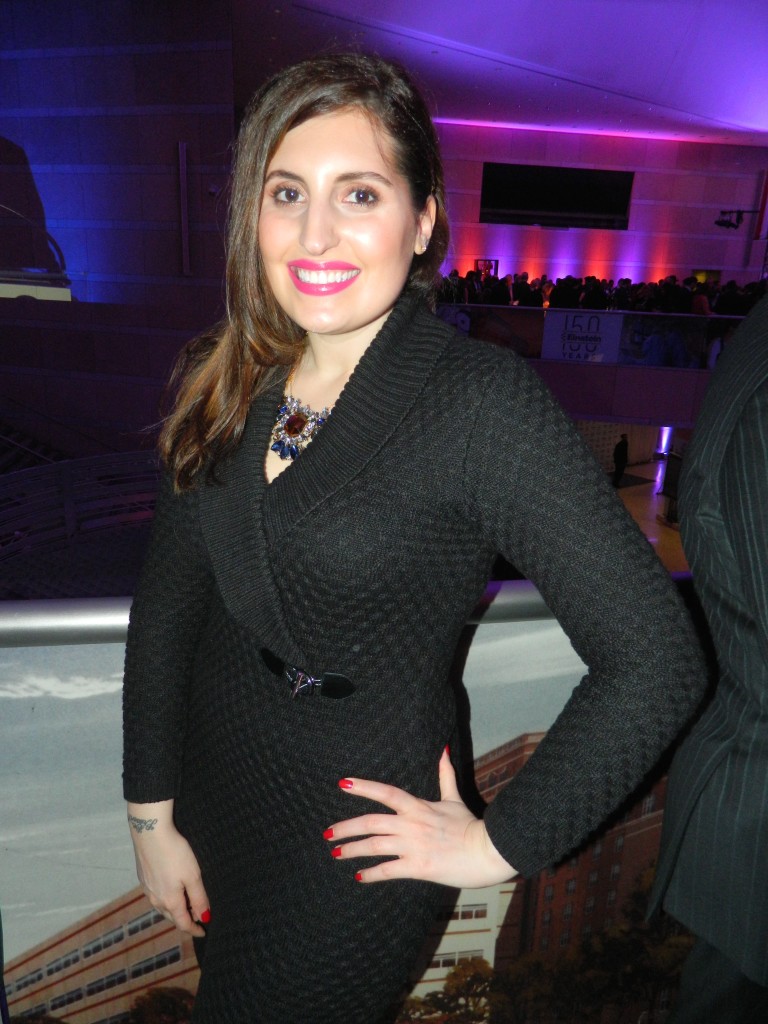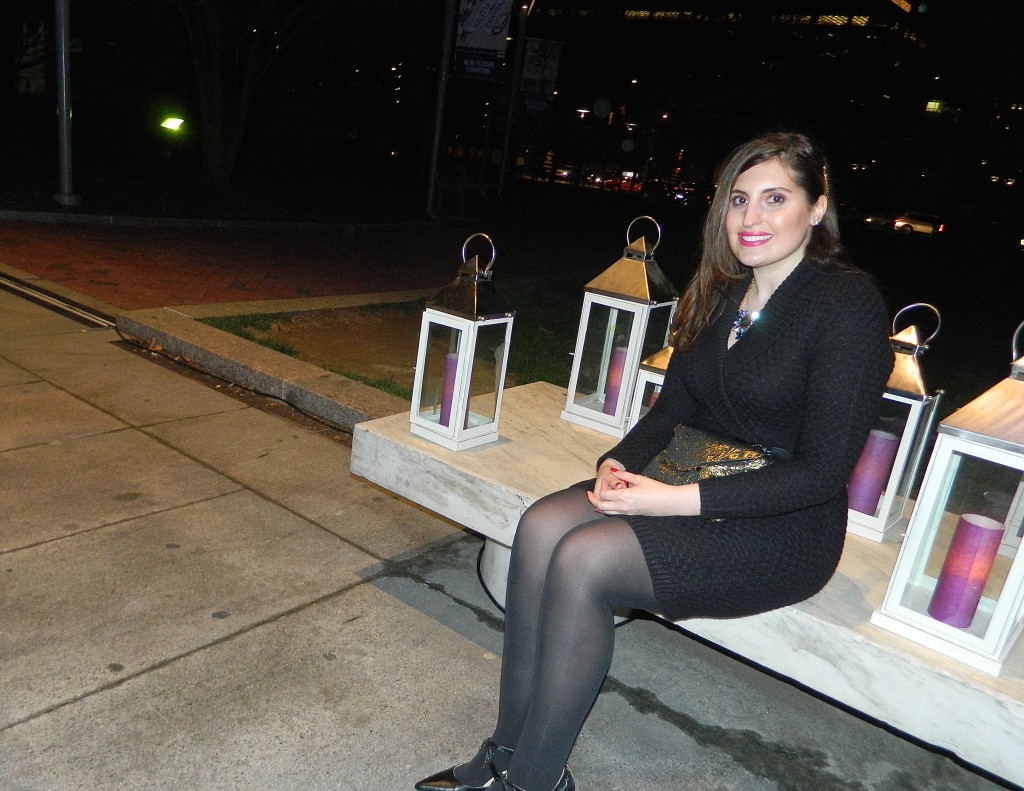 My hair was down and even though I love wearing my hair straight, I wanted to add a little bling. I created a deep side part and fastened my hair with a Tasha black and gold hair clip.  Usually, this type of hair accessory slips and I end up fixing multiple times. I was impressed however, with the grip. I went the entire night without fixing.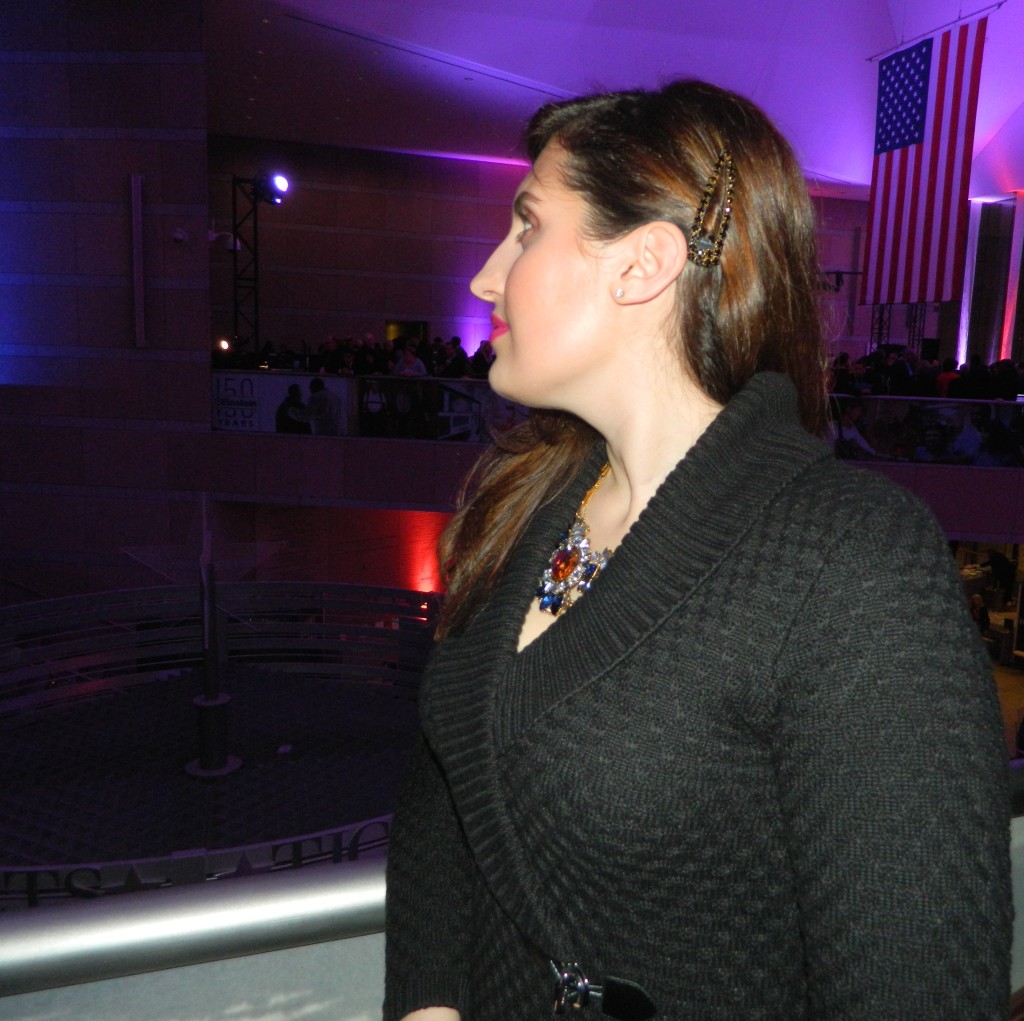 Copyright © Dandelion by Pexeto