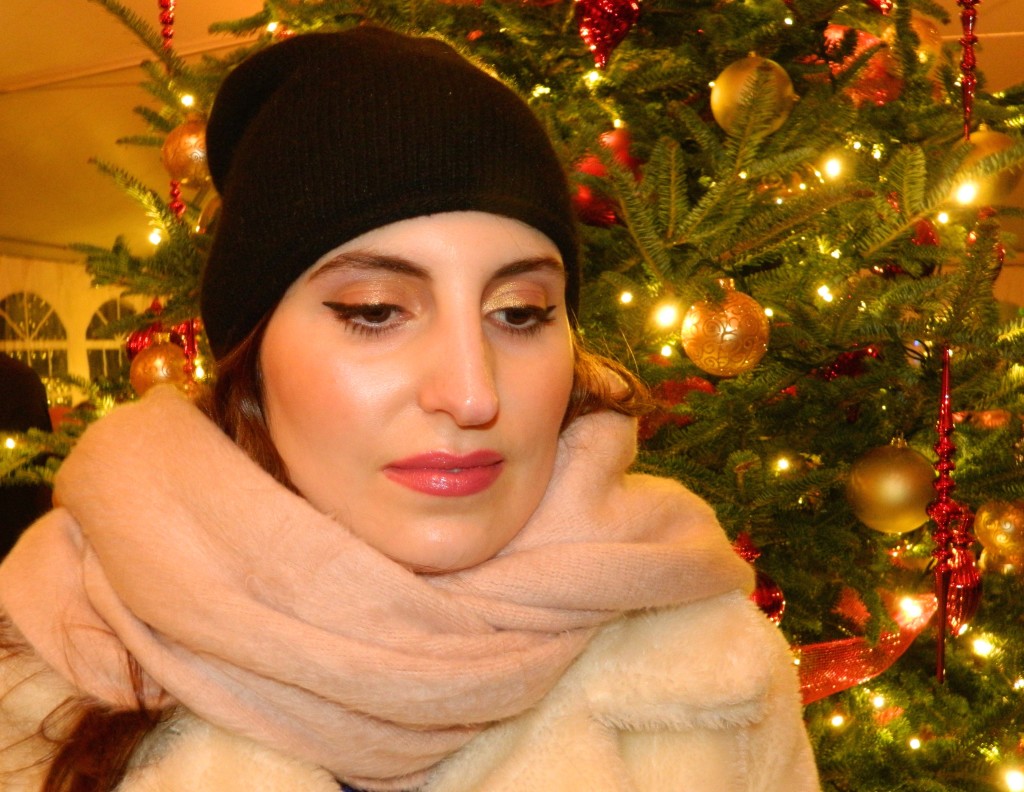 I hope everyone celebrating had a wonderful Christmas! In just a few short days is another holiday, that you all know I dread…New Years. It is usually a frigid day followed by an even chillier night, ungodly crowds, and a time of reflection on all that you have accomplished and sadly, all that you have not.
On a lighter note, however, I do have some tips for a beautiful makeup look no matter how you spend your evening. Last month, I featured products from Sisley-Paris, one of which was the shimmering Phyto-Ombre Glow Eyeshadow in gold. Each one of the four colors would be the perfect choice for the holiday. The shadow applies smoothly and evenly leaving a wake of pearlescent sparkle. In the photo above, I am wearing the gold over my entire eyelid and socket. I lined my top lashes with the liquid liner side of NYX two-timer in black. My bottom lashes are lined with a bronzed copper, Skorpios Shadow pencil from NARS. The focus of this look are the eyes. Keep lips simple in a nude, rose, neutral color. I am wearing the Sophia Loren lipstick by Dolce & Gabbana.
Last minute shopping? No problem, head over to Wild Lilies Jewelry for fabulous accessories for any holiday occasion. One of my favorite trends is the double sided studs. I even saw Mariah Carey herself wearing them in the recent Hallmark movie, A Christmas Melody. Side note, I love Hallmark movies. I believe I have seen every Christmas one thus far. My one true goal is to star in a Hallmark film, preferably one for Christmas! It is on my bucket list. Mariah graced the audience with her acting presence and soft focus lighting for a truly special night.
Back to studs. The Disco Deco Pave Crystal pair at Wild Lilies is the perfect holiday or everyday pair of earrings. You can dress them up or down. They add sparkle and the finishing touch to any ensemble!
I wish you all a happy, safe, and blessed holiday!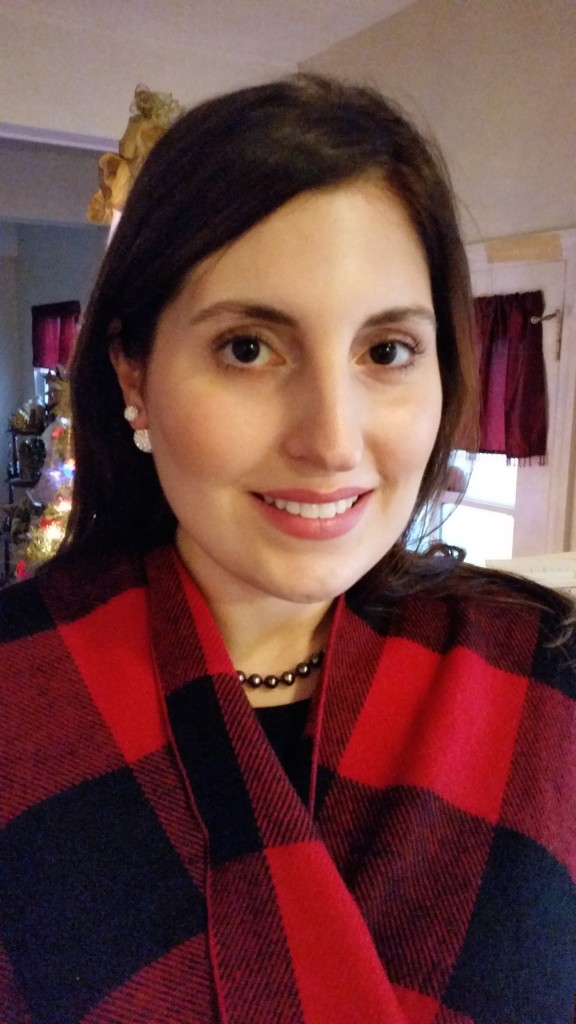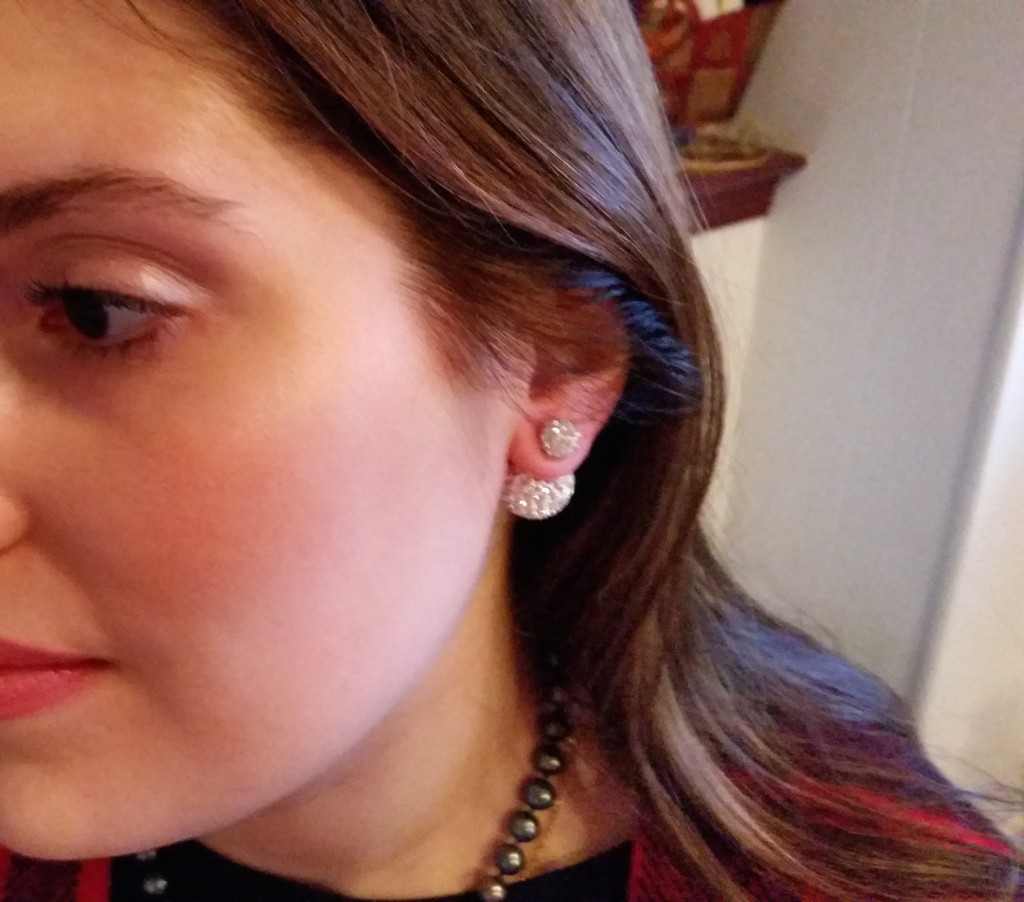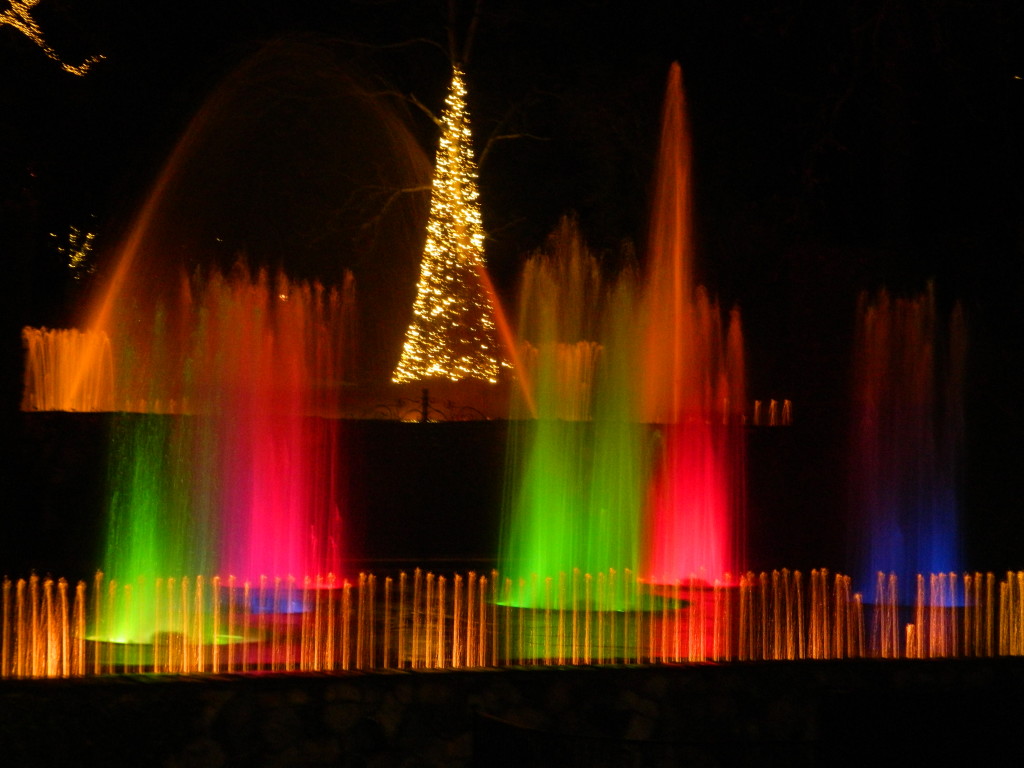 Over the weekend my family and I visited Longwood Gardens, A Longwood Christmas.  I only visited once before many years ago and barely remember, which made this weekend all the more special, as if I were seeing it all for the very first time. The entire exhibit was a beautiful feast for the eyes and a truly special attraction.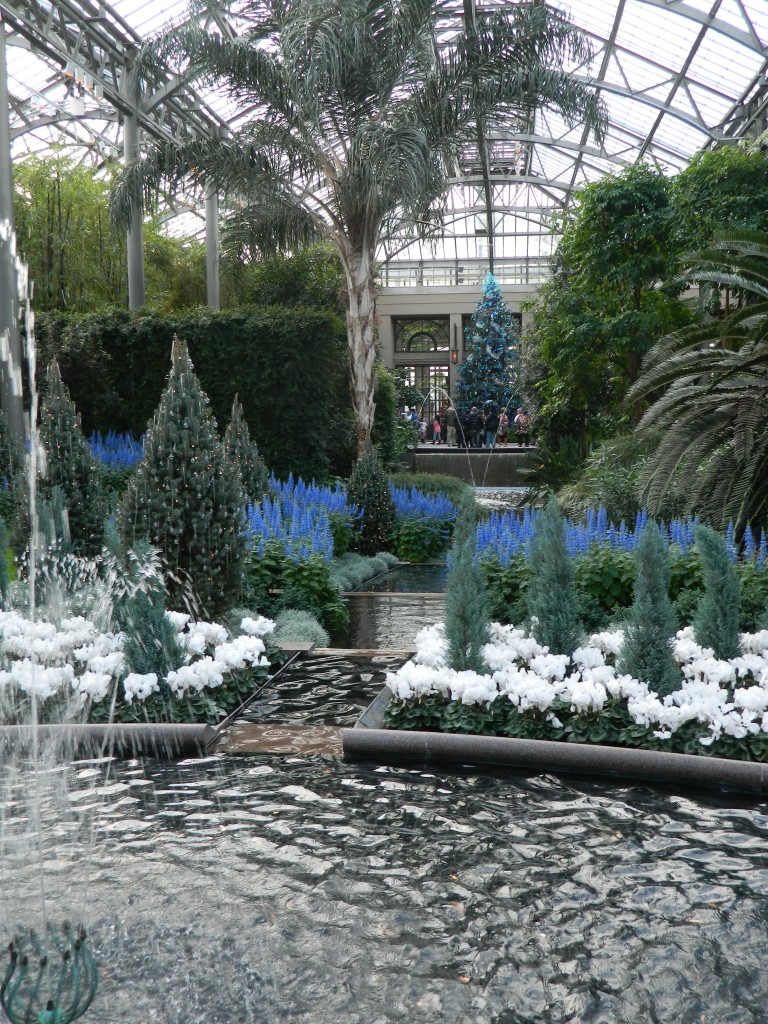 The crowds were in awe as we walked through the Conservatory filled and decorated with breathtaking displays. The magic of Christmas and the holiday season was palpable. If you are having trouble finding the spirit this year, I recommend seeing this stunning landmark. Collectively the entire group experienced the beauty together, oohing and aahing, smelling the fragrant flowers, snapping photographs, and singing along to a beautiful organist playing Christmas music in the ballroom.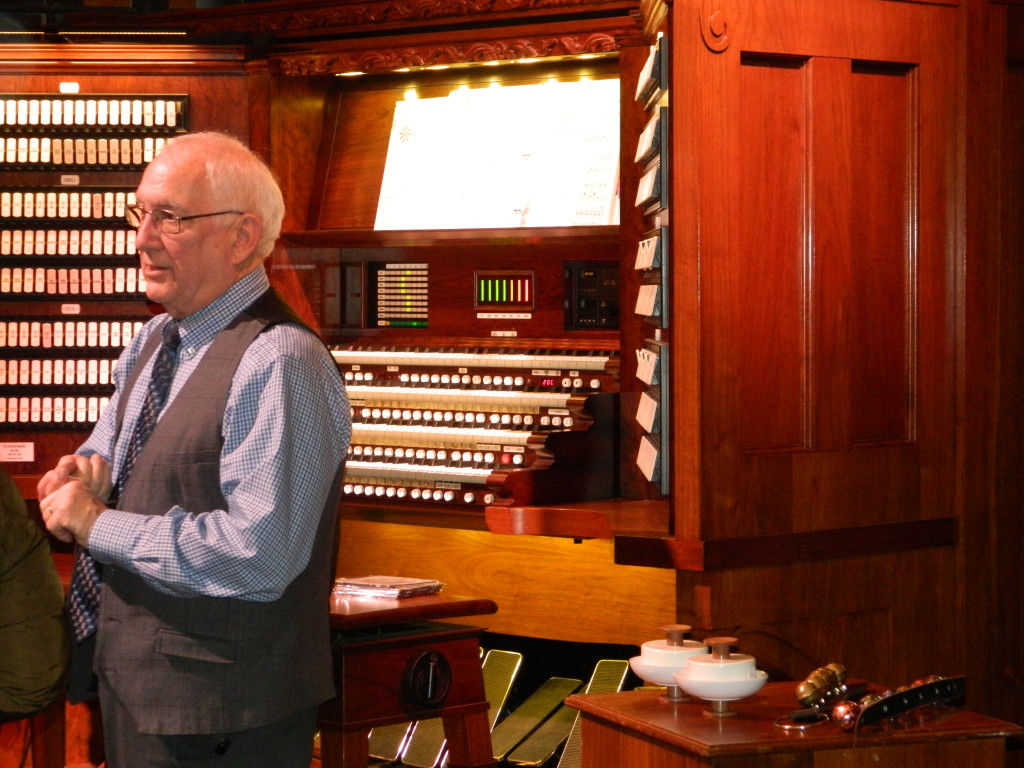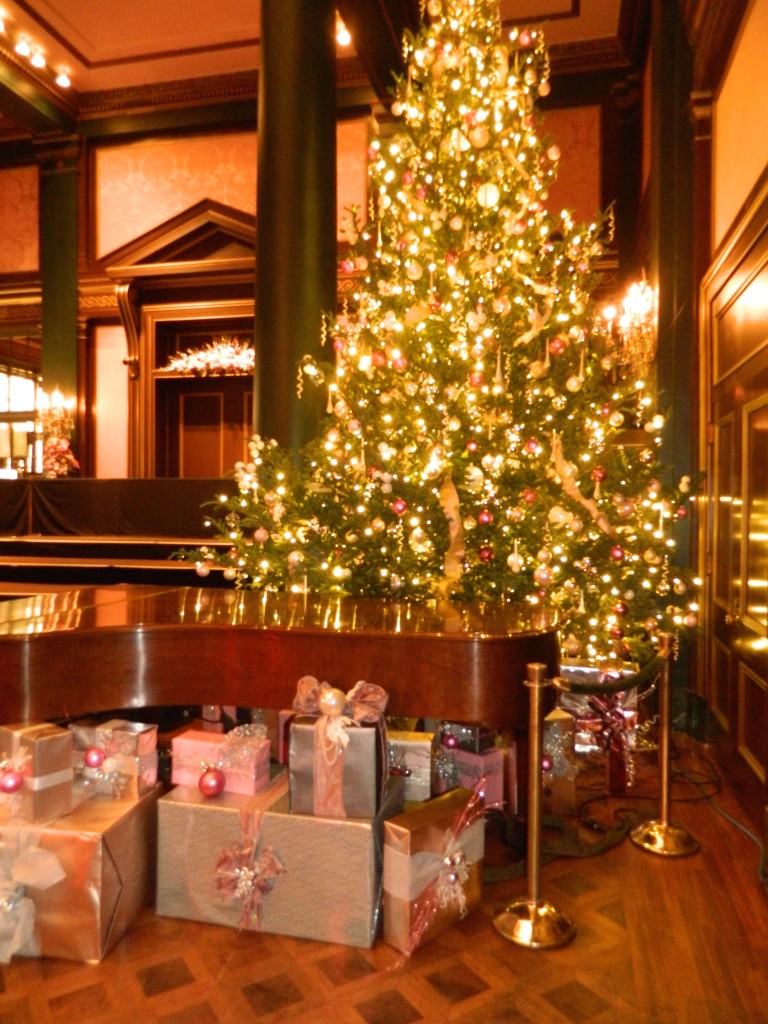 Each room is more picturesque than the next with themes like the gorgeous red including winterberry holly and amaryllis. Perfectly shaped and groomed pine trees adorned with twinkling white lights and poinsettias. The trees appeared as though they were floating on top of a shallow pond of water with mini fountains throughout; a truly spectacular sight.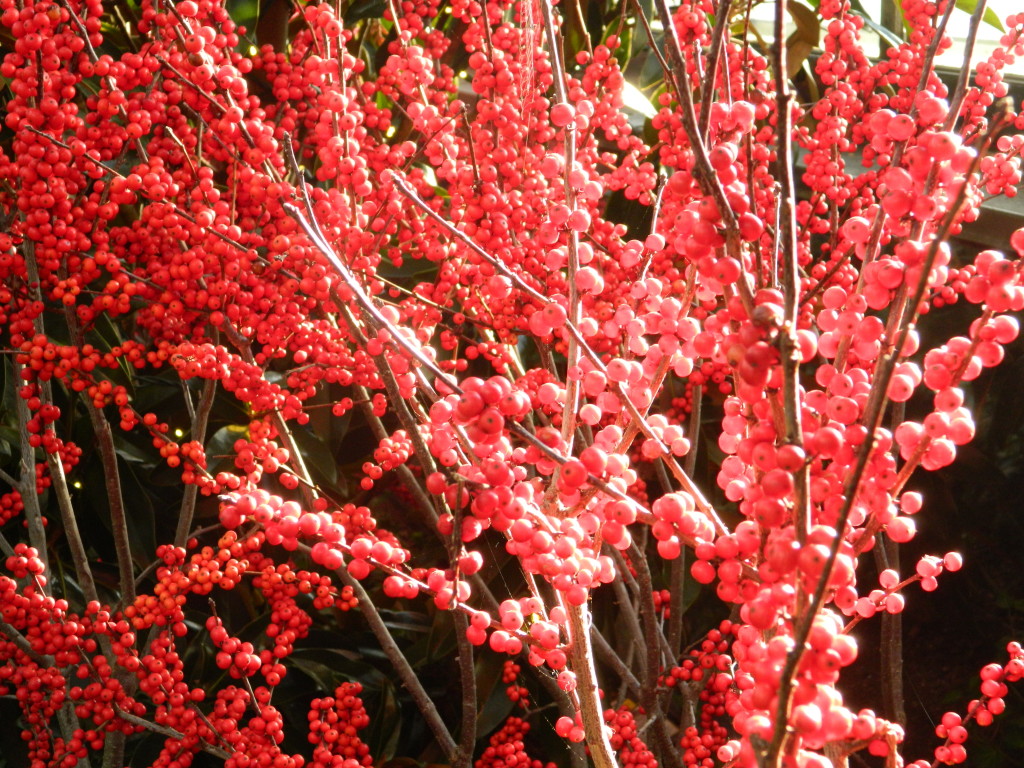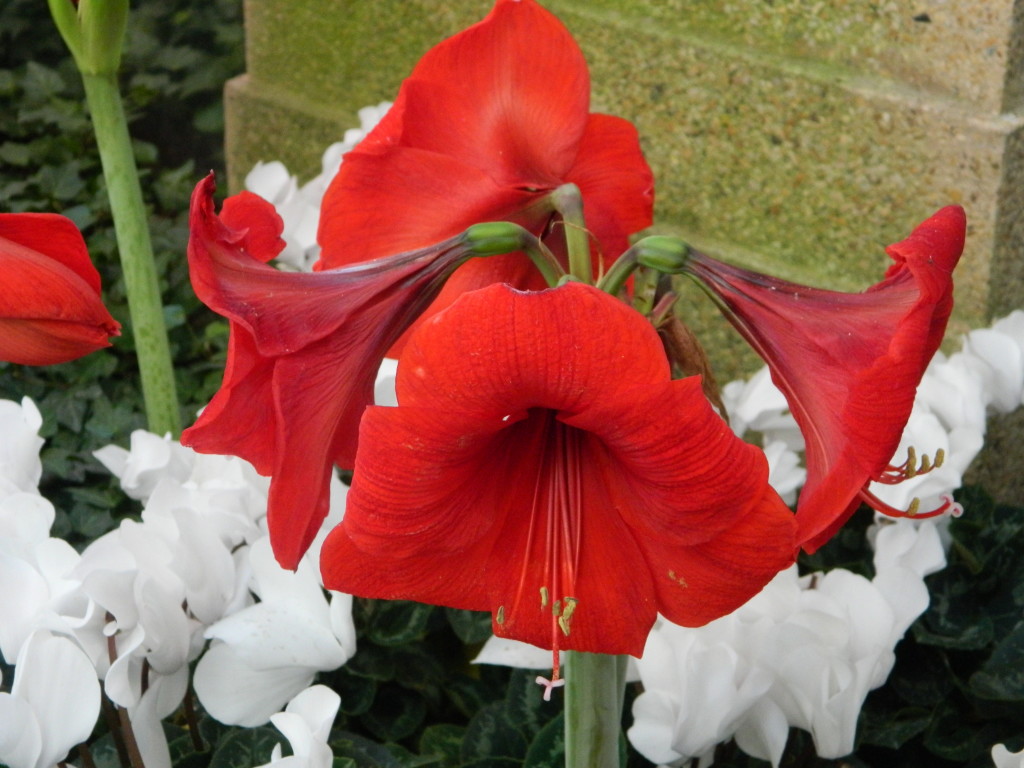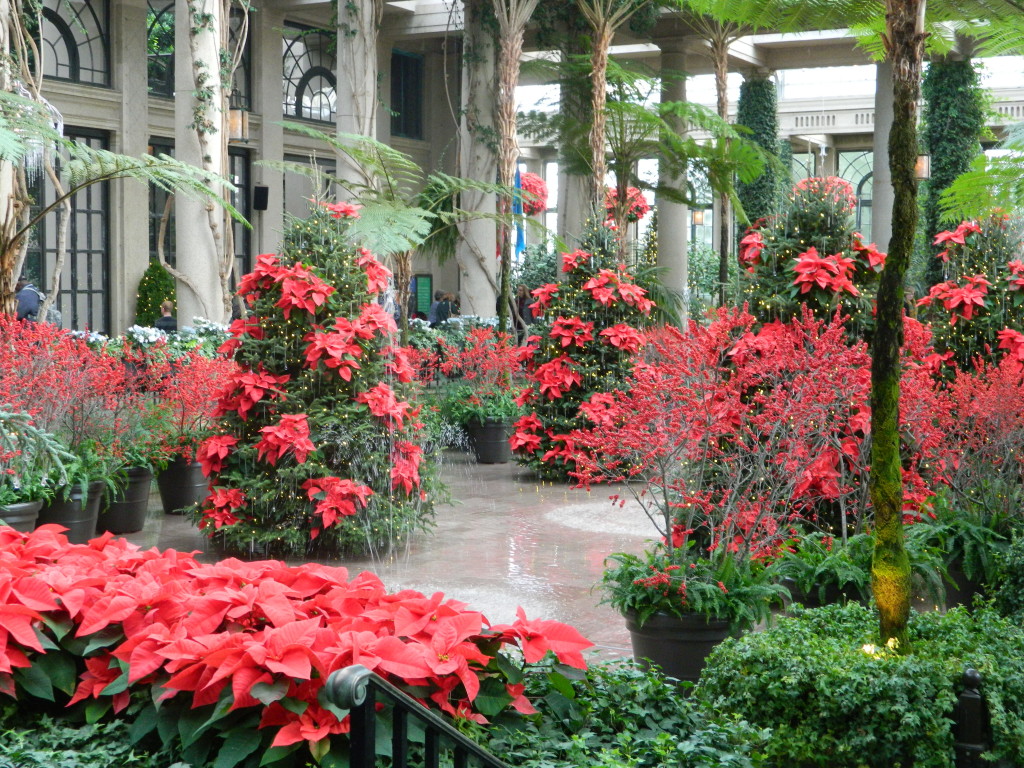 The winding conservatory showcased one lush garden after the next, each with a different group of species. Draping ferns created a dreamlike tunnel- I almost expected fairies to fly out of the hanging pink poinsettias. The temperatures of the greenhouses varied from crisp to humid depending on the natural environment of the plants and flowers. Roses, pansies, lilies, cacti, orchids, ferns, birds of paradise, the trickling sound of fountains created a sensory overload.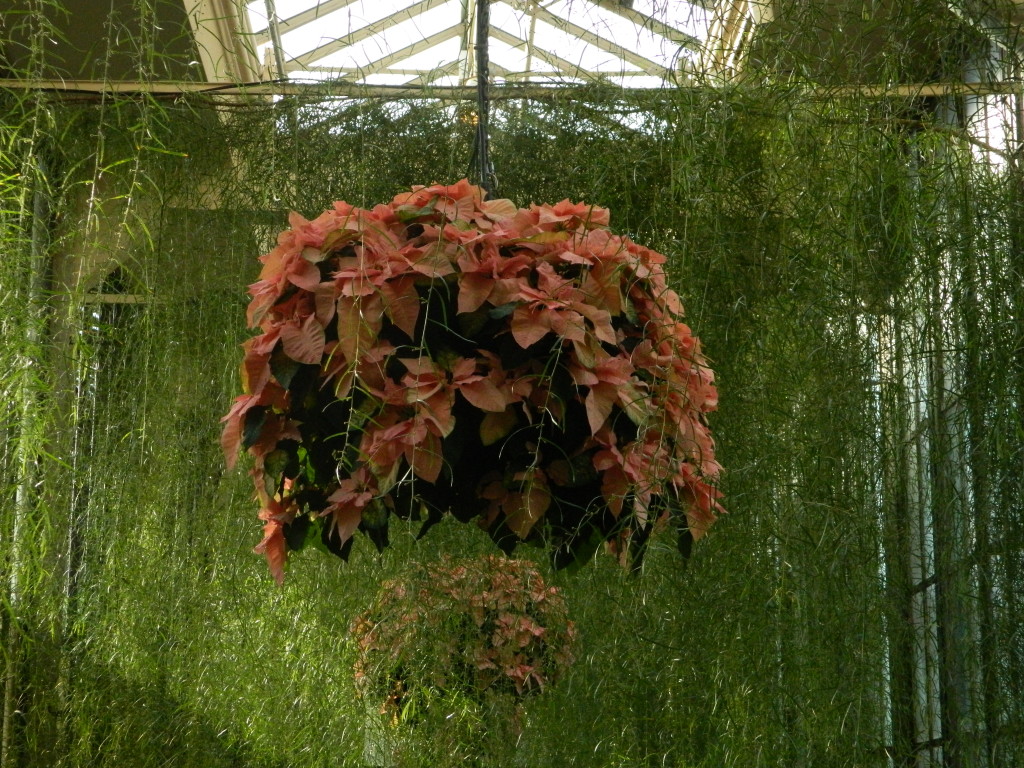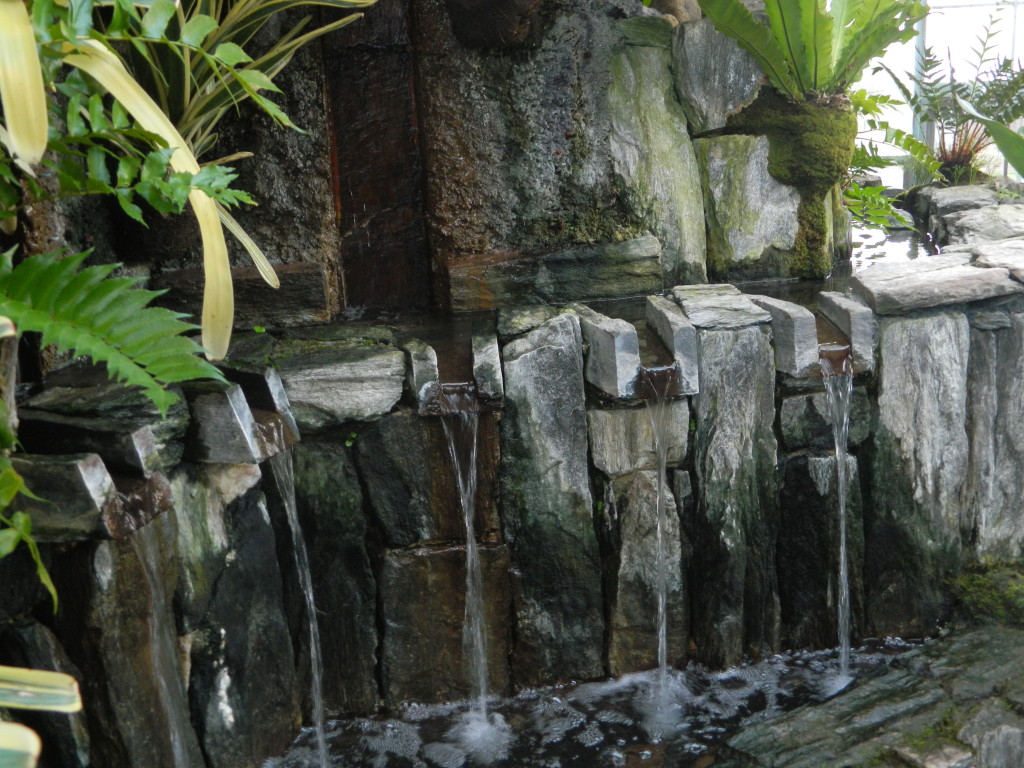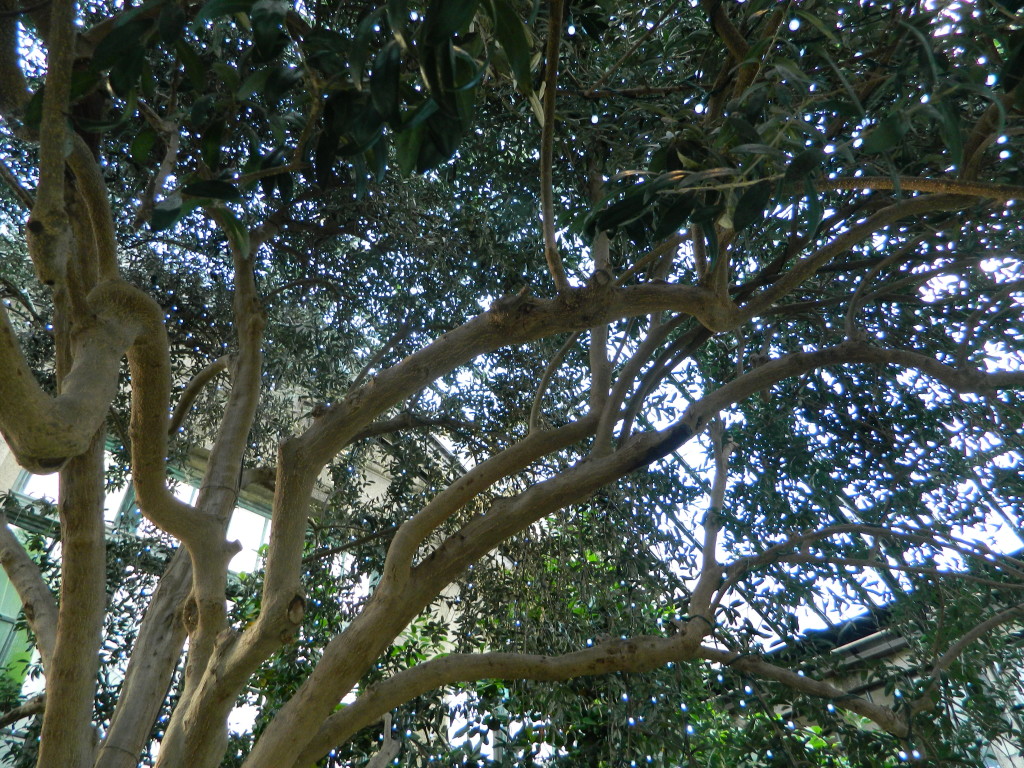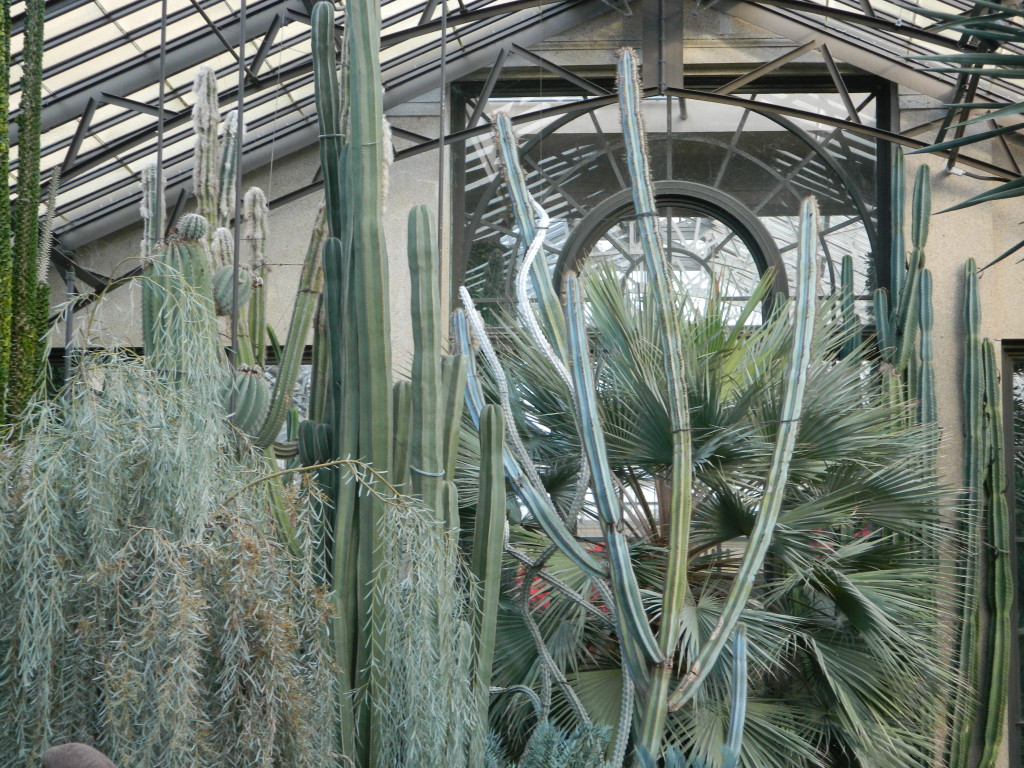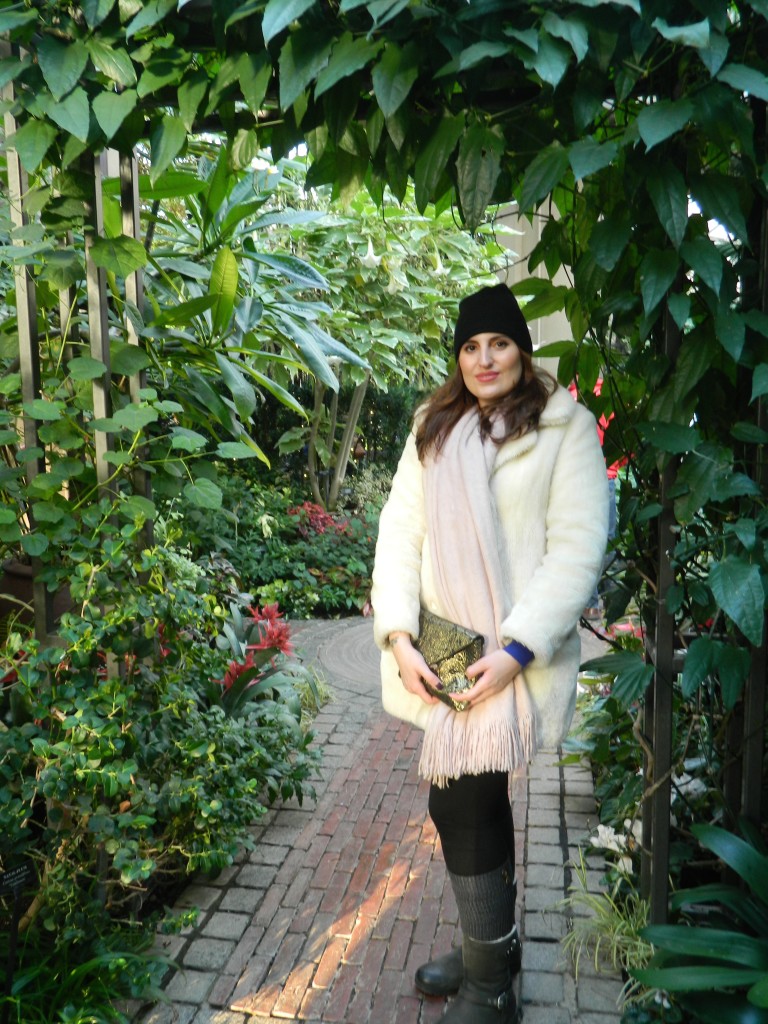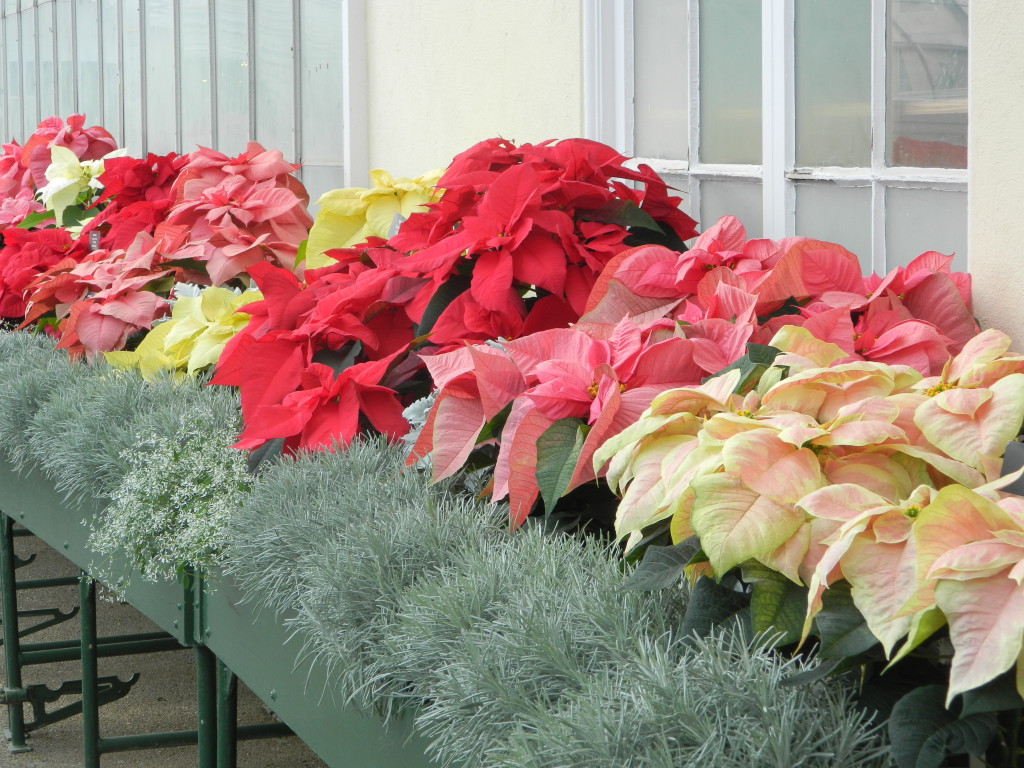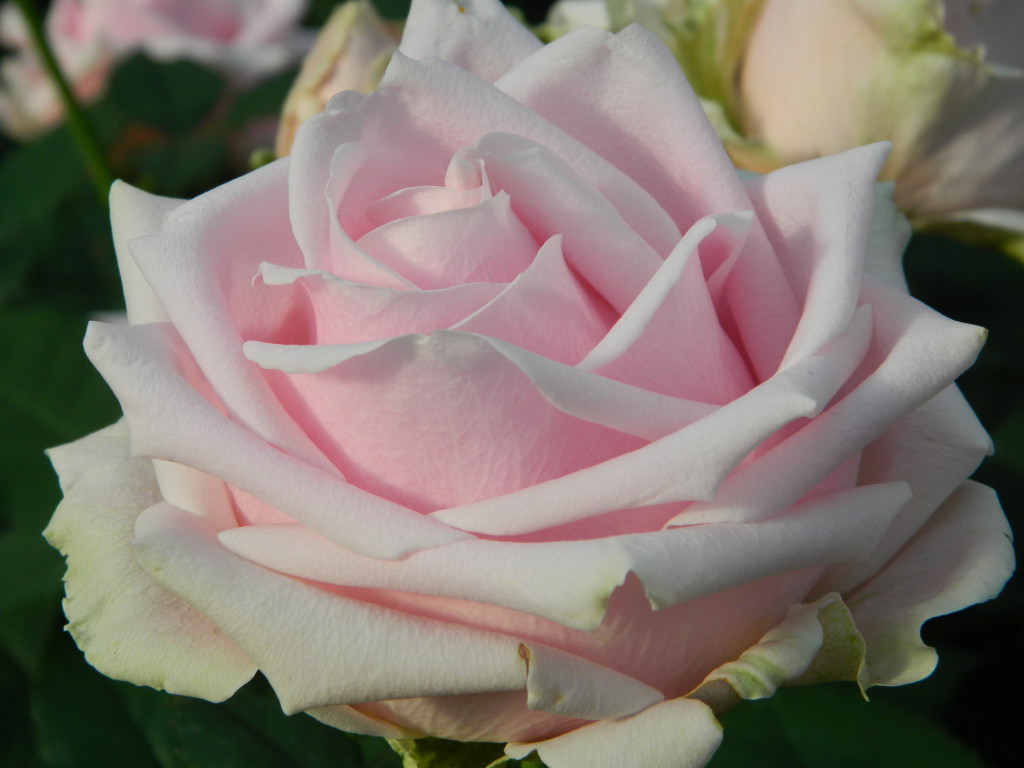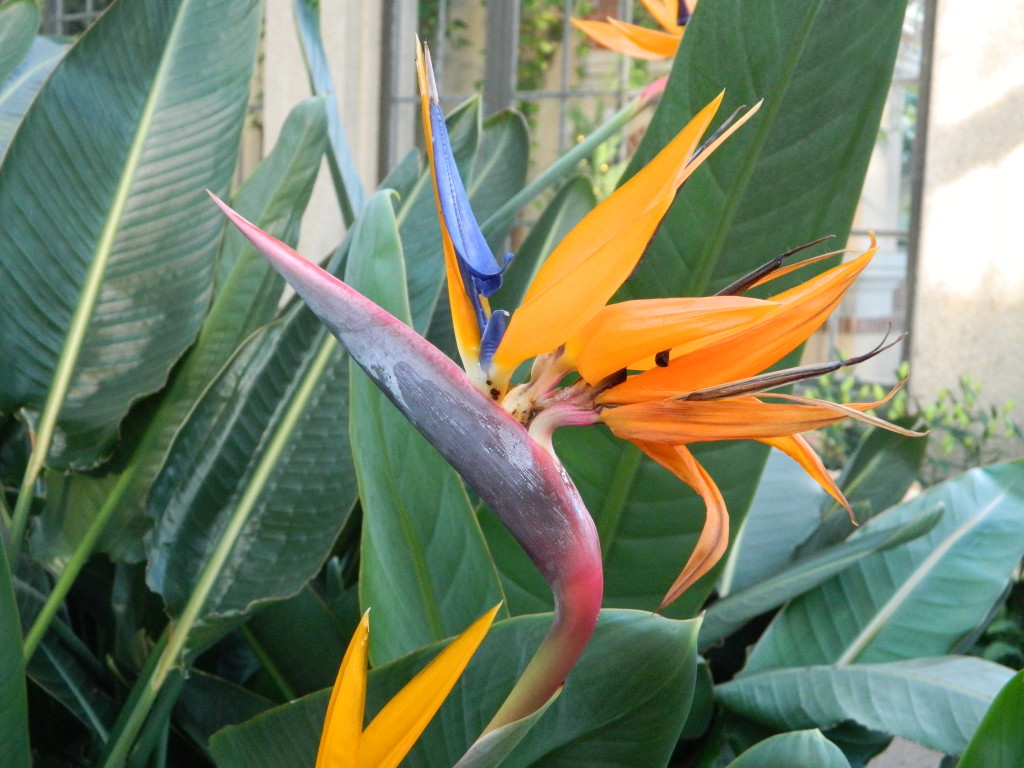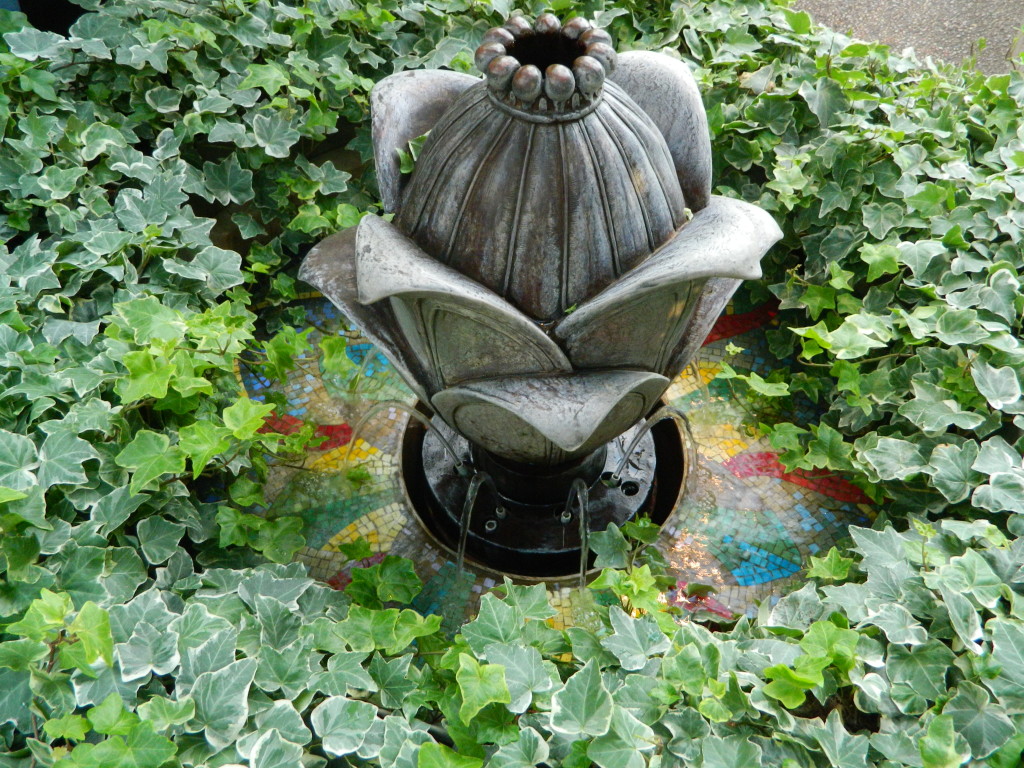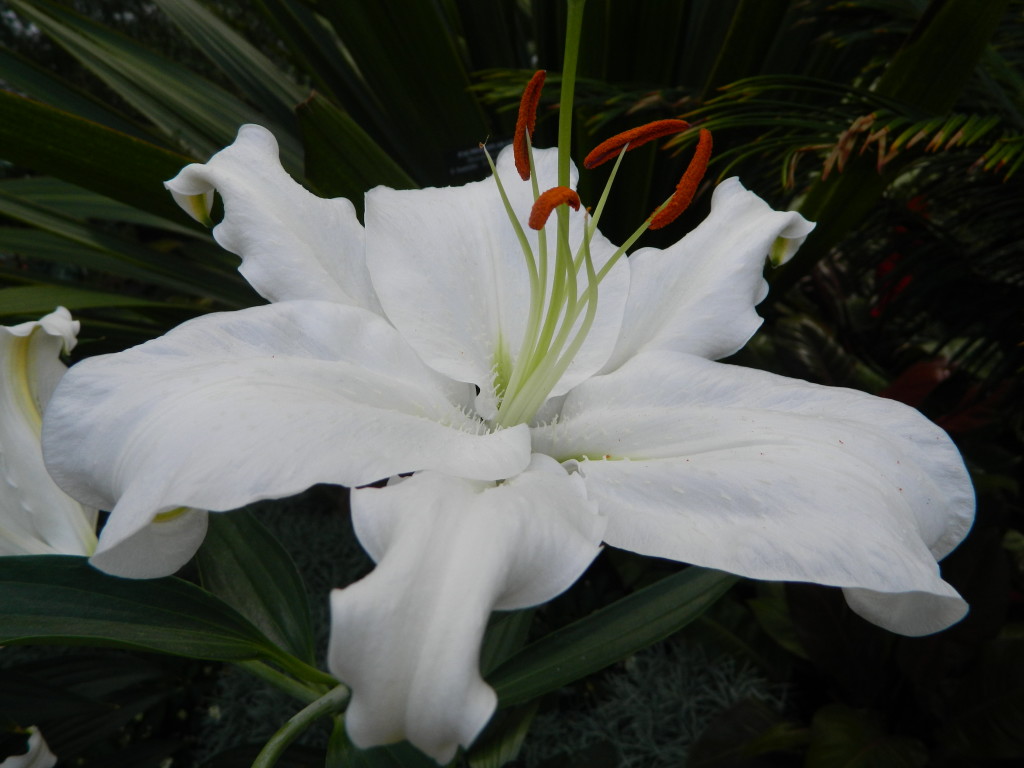 The Longwood grounds were lined with manicured trees garnished with lights. As dusk approached the trees were lit and shining brightly. Blue, red, green, and classic white twinkled, lighting your way.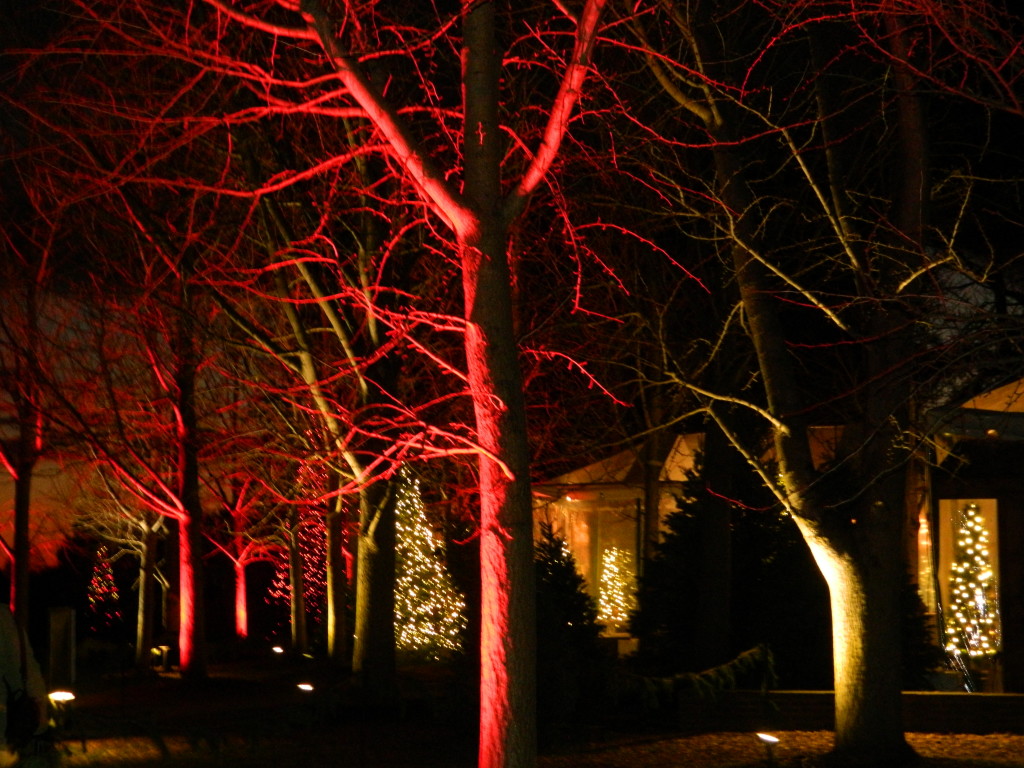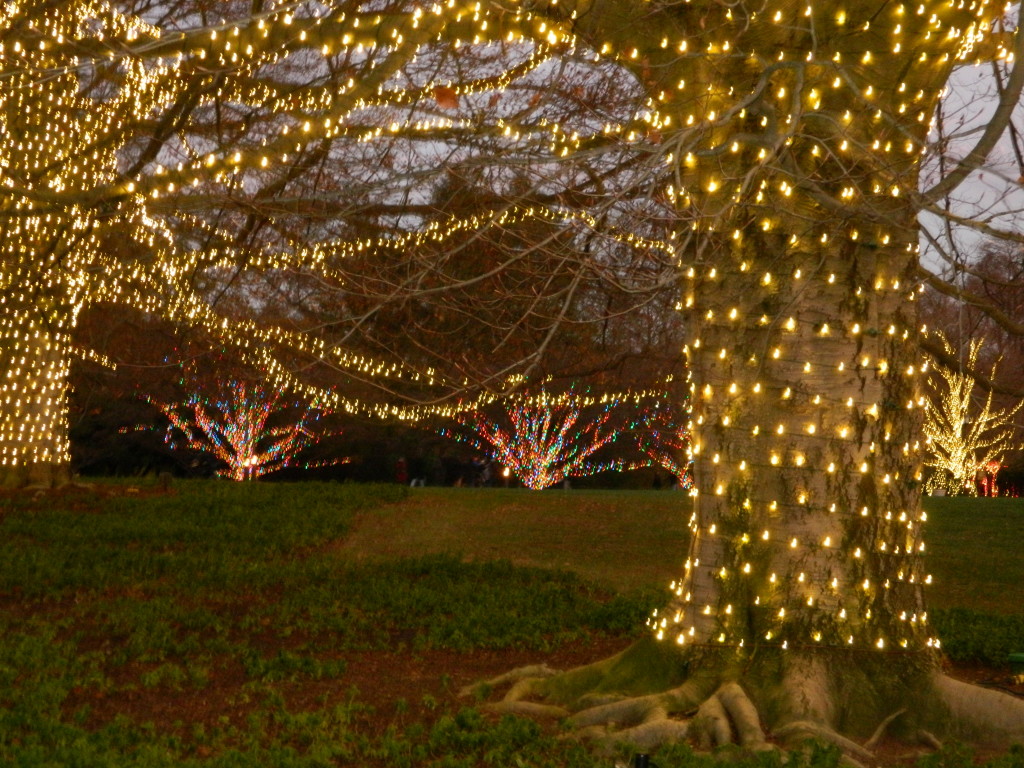 A Longwood Christmas will be open until January 10th. I strongly suggest purchasing timed tickets at least a week prior to your desired date. You will not want to miss this dazzling exhibit. Also, make sure to check the weather forecast as you will be walking outside quite a bit. Grab a cup of hot chocolate or coffee to keep you warm as you are walking!
Previously, I featured posts on Mineral Fusion, a vegan, gluten, and sulfate free brand that can be purchased online or at Whole Foods. This cruelty free brand sells a full range of products including cosmetics, hair care, body care, nail, and skincare. Mineral Fusion is committed to delivering effective and gentle results using only the finest and natural ingredients such as aloe, rosemary, and orange oils each utilized for a specific concern and need.
I have featured the cosmetics and nail care, but want to focus on the wide range of hair care products, which would make a beautiful gift this holiday season! Mineral Fusion offers hair care products that address needs including dandruff, color treated, and damaged hair as well as products for all types of hair- fine, dry, curly. Shampoos and conditioners are not the only products available. Specialty balms like the Volumizing beauty balm provide a lift from the root using sunflower oil and biotin.
During the season, the last thing you want to worry about is gray hair.  Unfortunately, since everyone feels the same way, hair salons are packed and an appointment may be difficult to acquire. In the meantime, between touch ups, try the Mineral Fusion Gray root concealer offered in black, dark brown, medium brown, and light brown. The wand on this concealer is similar to a mascara wand, only grasping fine hairs including the difficult temples and covering grays entirely. There is no off putting odor to the product, the color glides over hairs covers completely and dries quickly.
Make sure to visit the Mineral Fusion site of purchase at your local Whole Foods. This brand would make a beautiful and thoughtful gift this season.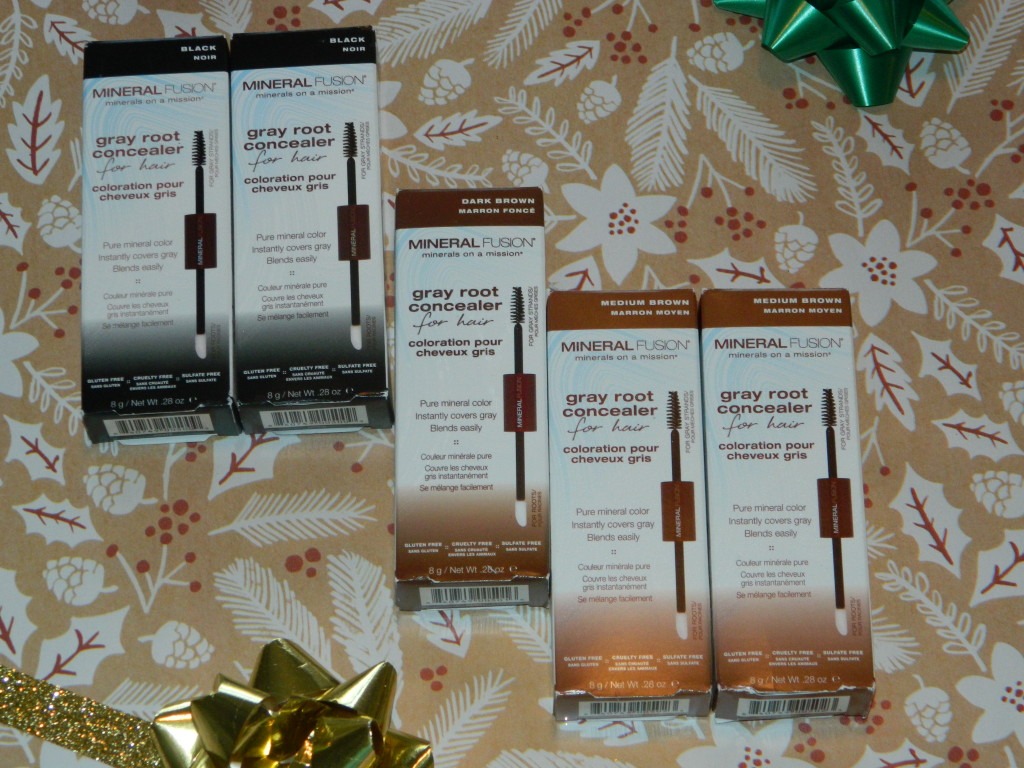 I frequently shop at the Philadelphia Premium Outlets. I always find great deals from a variety of designer stores. Each time that I visit the outlets I somehow overlook the Neiman Marcus Last Call store. Last month, I decided to walk in and check it out as I am a huge fan of Neiman's. The store itself was organized and filled with exciting items at fabulous prices. I honestly did not know which department to look at first! As you all know, I am a fan of the blazer. I could wear one everyday and just change the accessories. I was lucky to find a beautiful double-button blazer by Catherine Malandrino. The shawl with lapels are a detailed touch, which elevates the look.
With the blazer in hand it was time for the accessories. I needed a statement piece of jewelry. I found a jeweled gold plaited necklace in stunning holiday colors. How could I possibly leave without browsing at handbags? Elaine Turner caught my eye with her very tempting gold embroidered clutch. Now all I needed was a plain tee so the necklace really pops without any competition.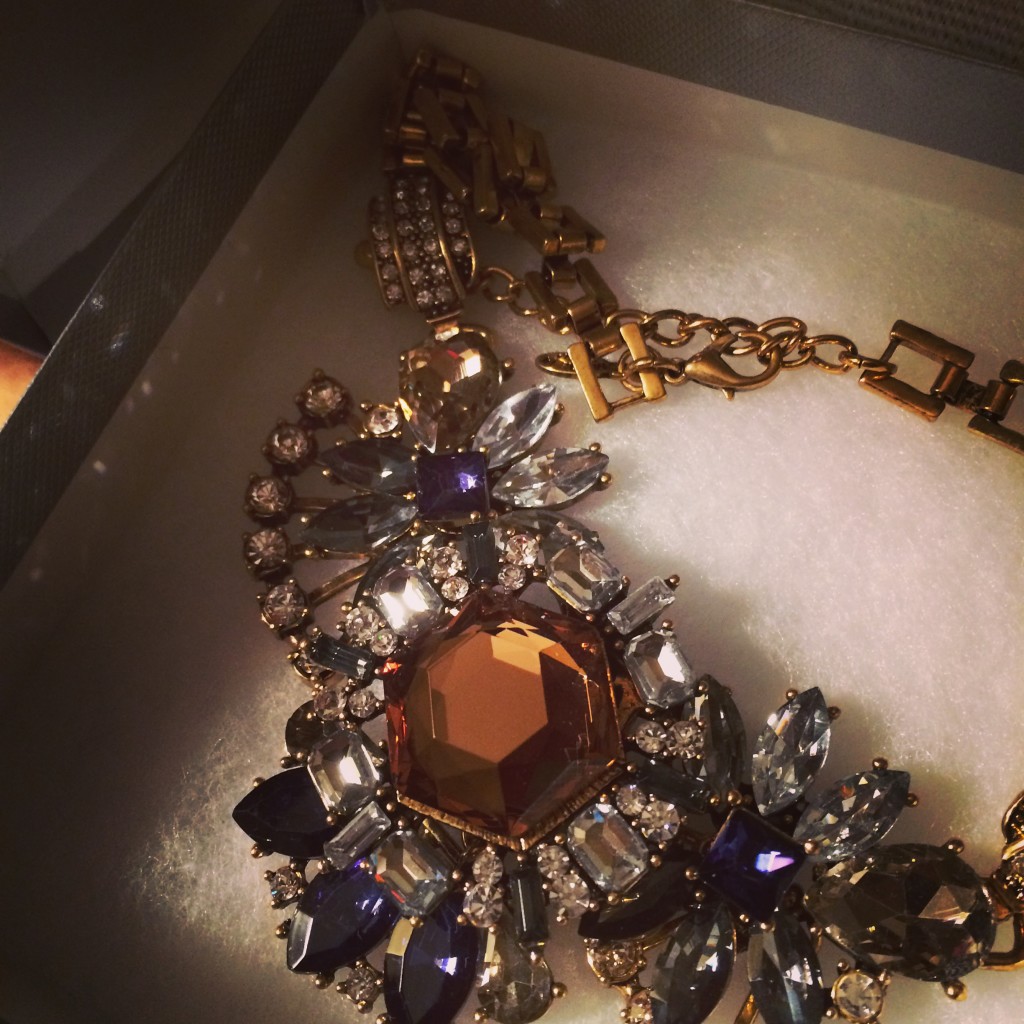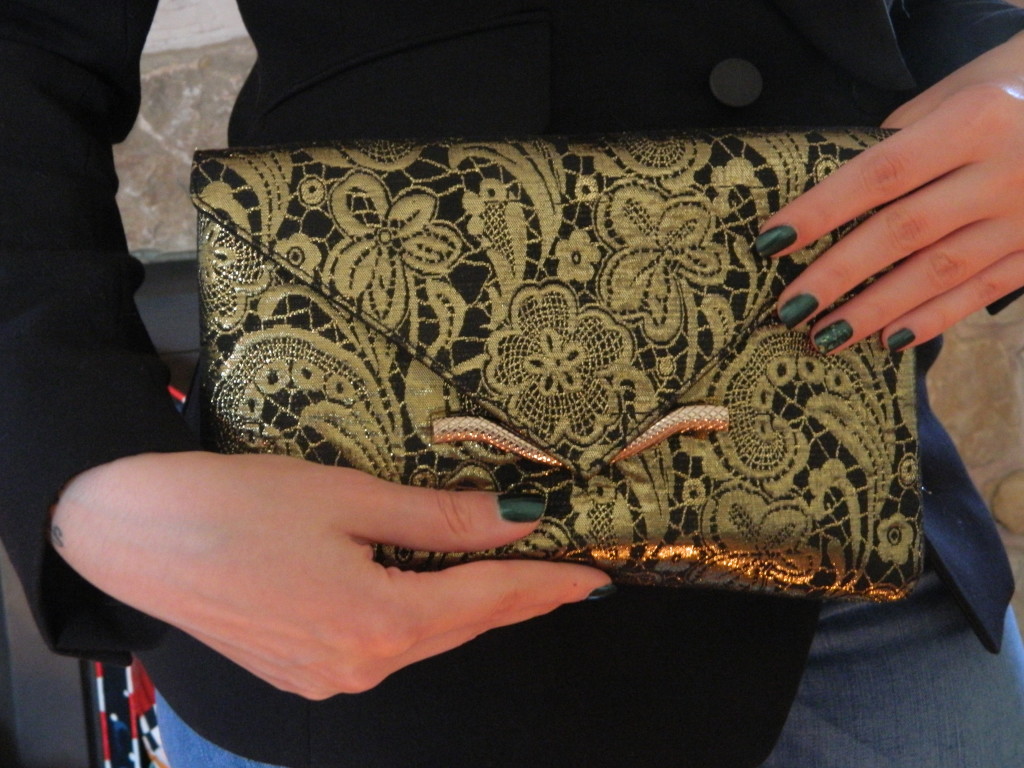 Next stop, Calvin Klein for an embossed black tee (similar here).  I paired the whole look with my favorite flare jeans from H&M. On this occasion, I gave my feet a break and wore flats, but for an evening out opt for sparkly heels!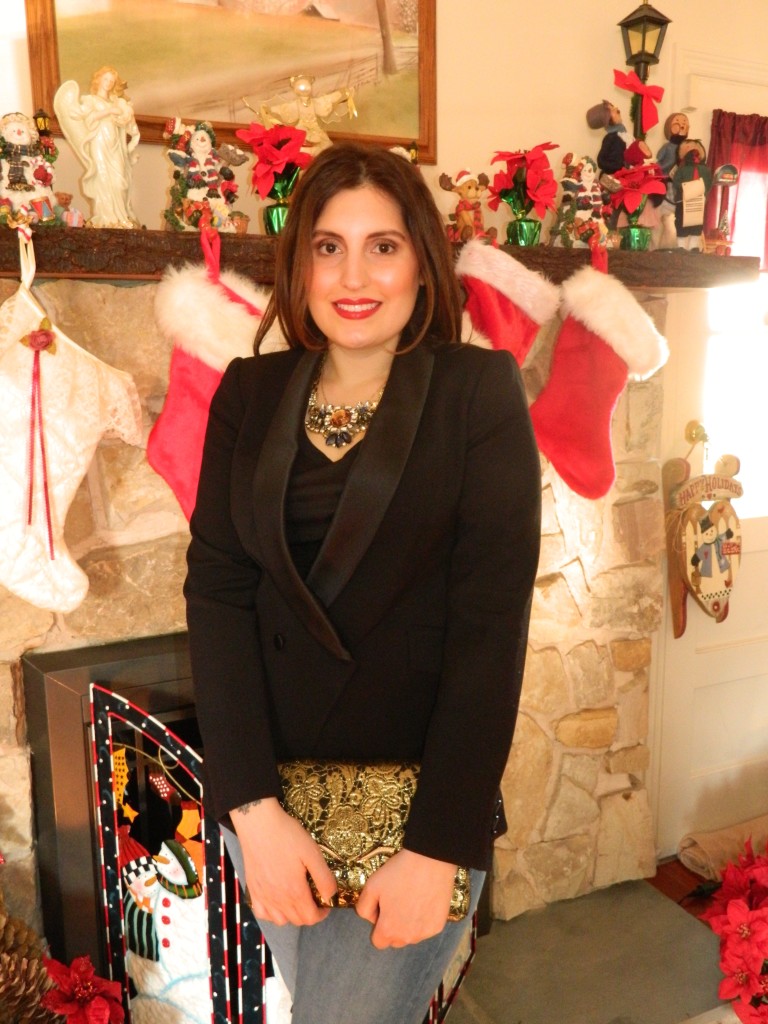 My holiday makeup is shimmering and bronzed using Independent palette and ballerina blush by Laini Cosmetics. Brows are defined using The Brows Have It by Laini Cosmetics. During this season it is perfectly appropriate to wear red lipstick with almost any eyeshadow- smokey or subtle. The berry family is also a wonderful option over the holidays especially with a glittery eye! My nails are painted an emerald green Deborah Lippmann polish, Laughing to the bank an incredible chip resistant lacquer that lasted for a solid week- great alternative to red.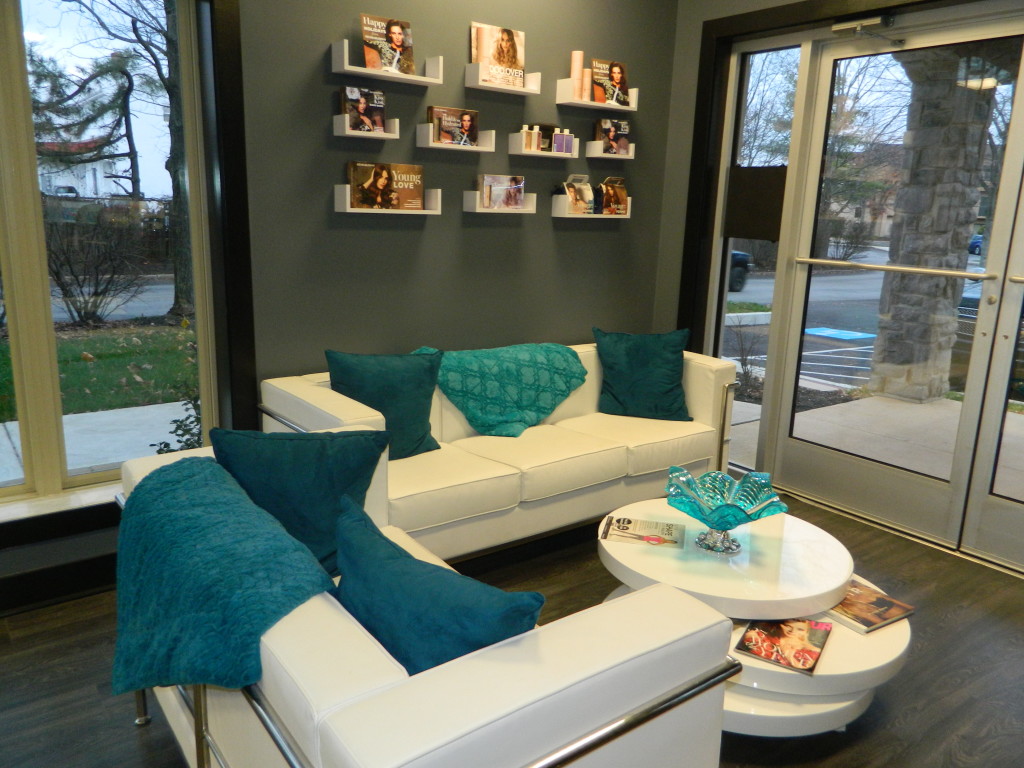 The holiday season is here and while everyone is talking about what to wear, I am concerned with my hair. No matter what I decide to wear, I want my hair to look healthy, shiny, and rich in color. For a few months, I had been following a salon on Instagram that consistently posted photos of their clients hair results. Each time, I was impressed- from pink hair to complicated dimensional color and new techniques. I just had to visit this salon.
I made an appointment earlier this week at Headbangers Salon in Devon, PA and made sure to disclose my allergies to all tree nuts and shea butter to which the sweet receptionist, Lauren was all too happy to check ingredients. She made sure to make notes and recommendations so my subsequent visit would be stress free.
My appointment for cut, single process color, and balayage was made with Stylist, Coz. She was made aware of my allergies and already had a game plan. I was also given the opportunity to read ingredients myself just in case. During my consultation with Coz, I felt completely at ease, confident in her artistry. As a side note, the salon is immaculately clean void of clutter, has an open layout, and overall very calming, which creates a relaxing experience. Rubber cushions are placed inside the sink to allow clients to rest their heads comfortably without straining their necks. I have to say the salon's attention to detail was refreshing and impressive.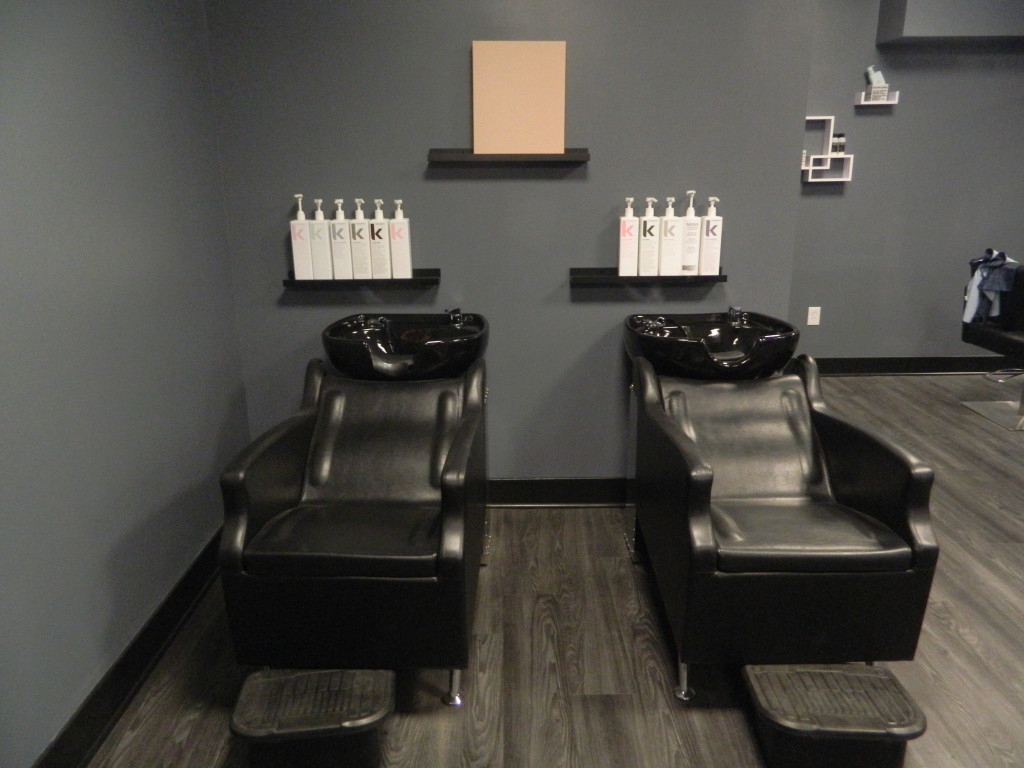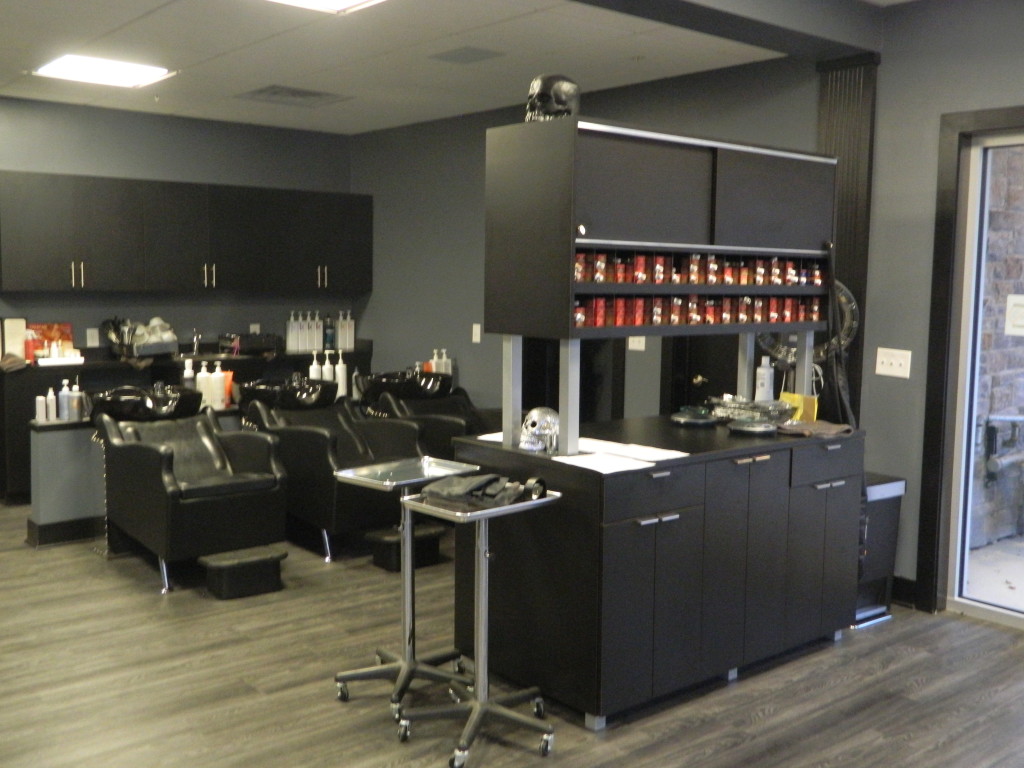 Back to my hair. Coz created a gorgeous, rich color reminiscent of what I had naturally as a child. She cut and styled my hair to perfection- exactly what I had envisioned. Coz was efficient, attentive, and unbelievably talented. I had a blast chatting with her while she worked. She was so sweet and lovely! It is easy to see why the salon runs so smoothly and the vibe is upbeat and happy once you meet salon owner, Michelle. You can tell immediately that she loves her employees/friends and takes pride in her store. There is a genuine team spirit void of discourse, which can always be sensed by the client.
Please make an appointment at this fabulous salon, especially over the holidays! Check out their Instagram for a gallery of their amazing work @headbangers_salon
Thank you Ladies!
Thank you Wild Lilies Jewelry and Laini Cosmetics for a wonderful holiday event last Saturday! Customers entered the store and purchased treats and gifts from an array of sparkly accessories and radiant makeup. Laini Bianculli offered stunning complimentary mini makeovers and lent her expertise, addressing all beauty concerns and questions.
Customers were able to peruse the store while sipping mimosa's and sampling on goodies. Ambler was filled with excitement as the town celebrated with a parade. Bundled in hats and gloves, people lined the street to watch such favorites as the Grinch, dancing gingerbread men, and local firetrucks.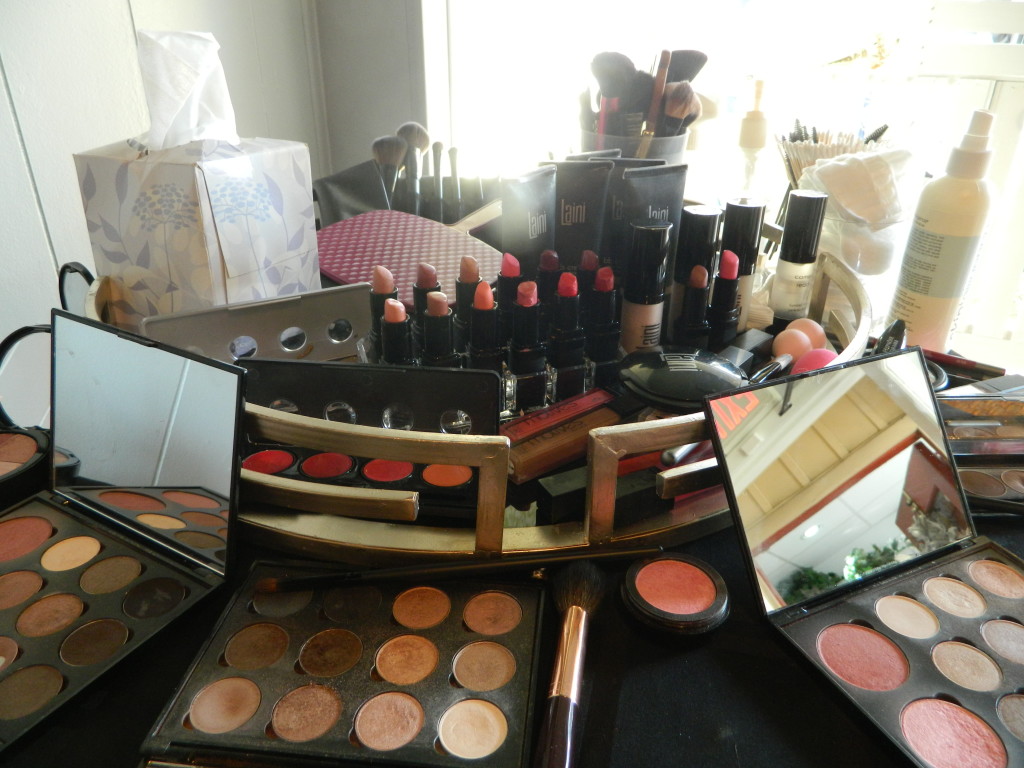 A fun afternoon was had by all as customers were able to enjoy a day of pampering. Remember if you did not attend the event please visit Wild Lilies. There is still time for holiday shopping. Please check out the Style with Laini  website to purchase beautiful makeup items, including the brand new additions to the collection, shimmering eyeshadow trios!
Of course, I could not leave without making a couple of purchases including a Shiraleah velvet jewelry roll and clear plastic clutch with inlaid gold foil. Both would be beautiful gift ideas or holiday party accessories!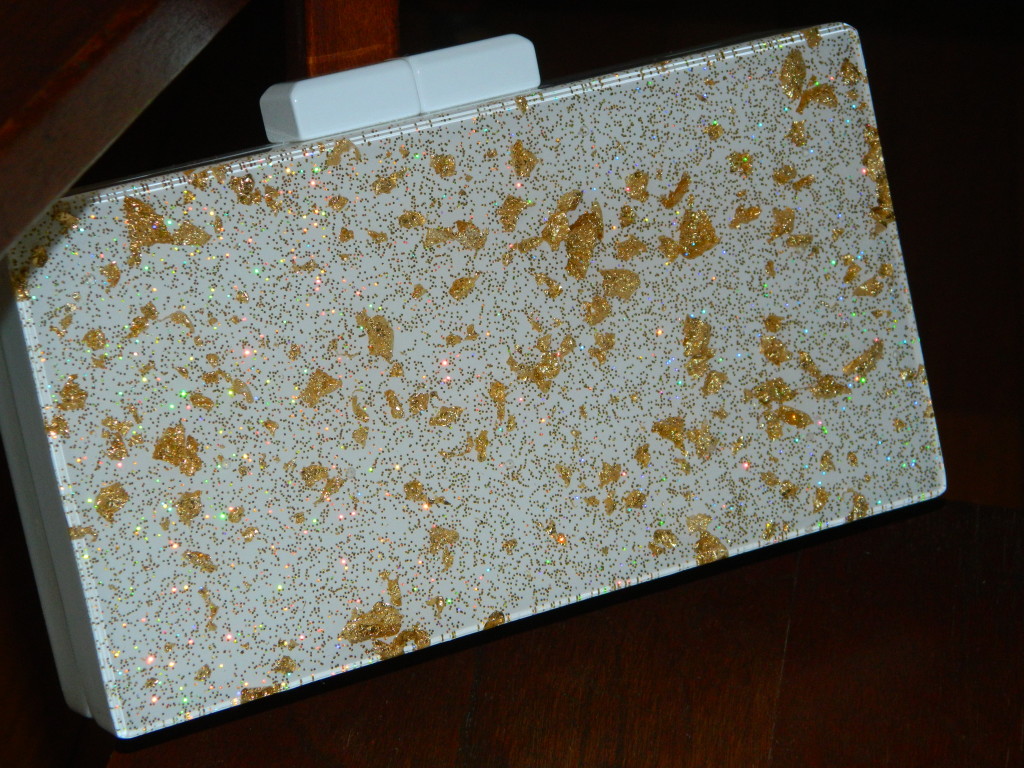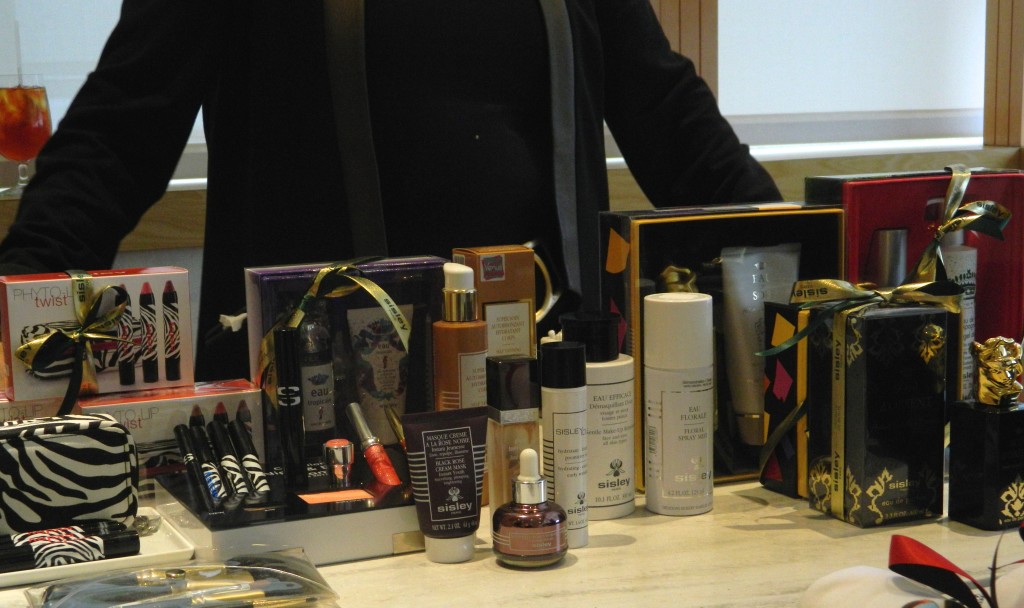 Neiman Marcus offers a full range of Sisley products and one of their top selling brands. It is very easy to see why once you try these botanical, plant based products. Each product is multi purposeful. A mascara is not just a mascara, but a treatment that acts to lengthen and thicken natural lashes. The Phyto-Lip Twist is not just a beautiful, creamy lip balm, but also contains ingredients that smooth, firm, and maintain elasticity.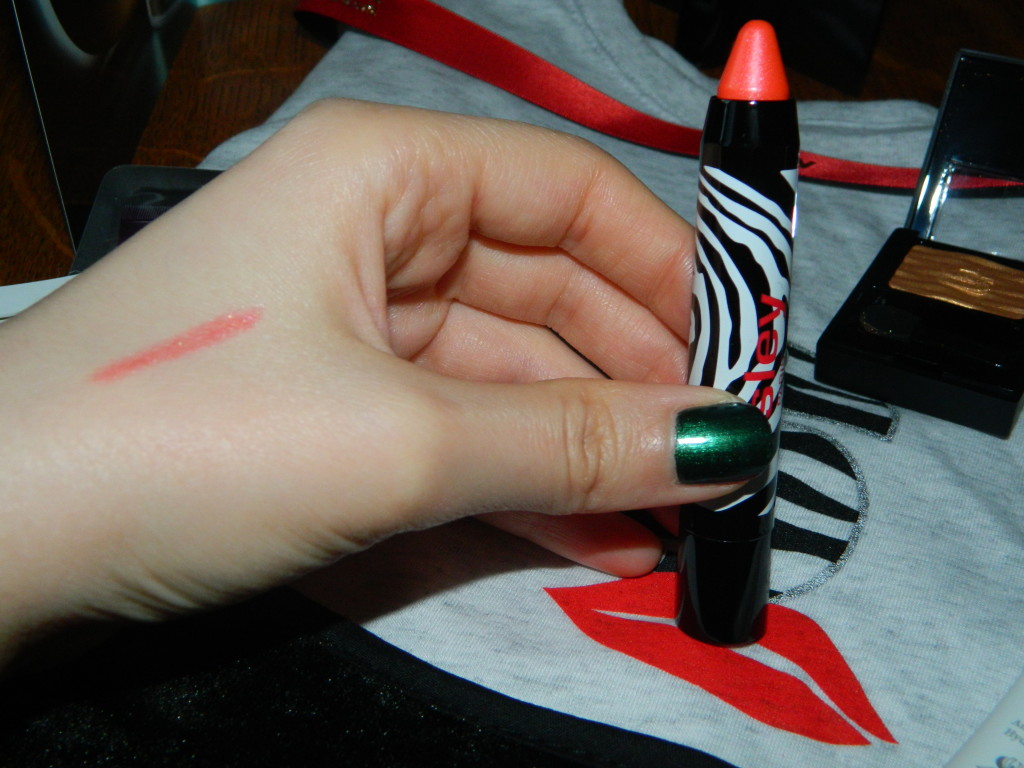 The highest priority is placed on developing products for every skin concern from oily and problematic to sun damaged skin and everything in between. Each product is designed to effectively treat, repair, and maintain using the finest ingredients with one of kind formulations. Sisley is a privately owned company by the d'Orano family, who take their time with creating the most effective products- some formulas have taken up to ten years to perfect. Quality is of the utmost importance and researchers within the company are forbidden to check the cost of ingredients for fear that it will dictate what they choose. Instead, developing the most powerful and gorgeous product is the focus.
The result: a line that provides something for everyone whether you are looking for an anti aging line like Sisleya that contains botanical active ingredients and essential oils for noticeable results or you are just beginning your skincare routine and need a everyday cleanser like the Buff and Wash Cleanser.
After attending the lovely beauty blogger event at the King of Prussia Neiman Marcus, I walked away knowing that Sisley is not just an amazing skincare line, but an incredible cosmetic and fragrance brand. The pigments shine and luminosity are truly special. I could not resist making a purchase of the Phyto-Ombre Glow Eyeshadow in Gold. A single swipe of the brush reveals a shimmering and rich color that can only be described as spectacular!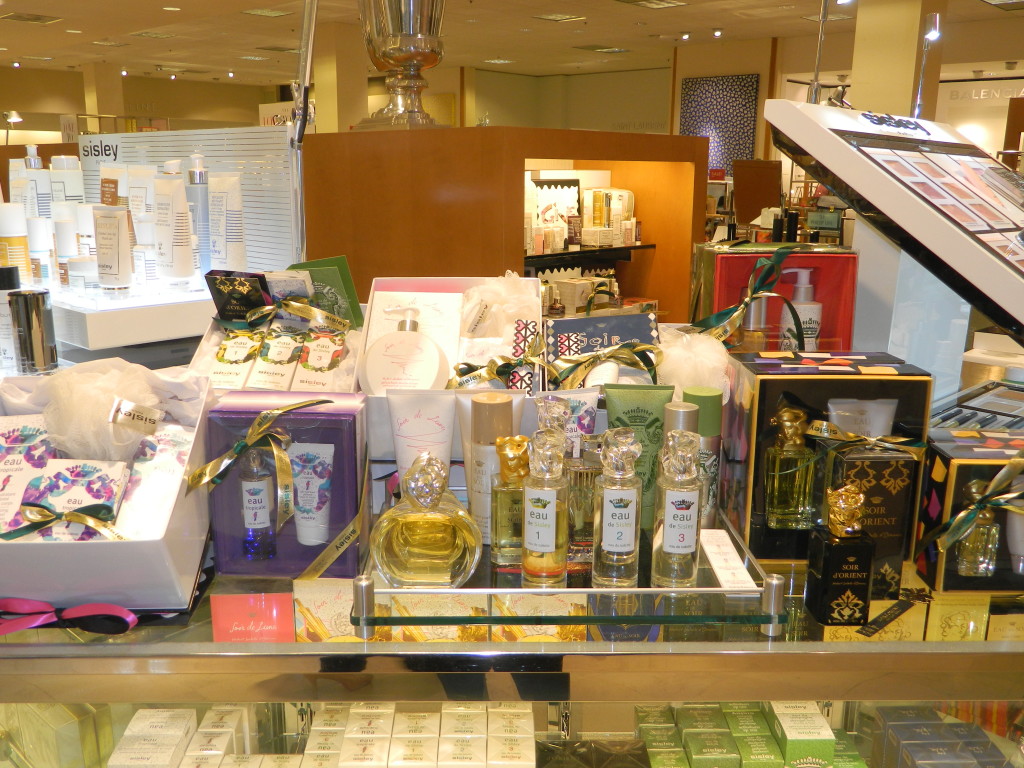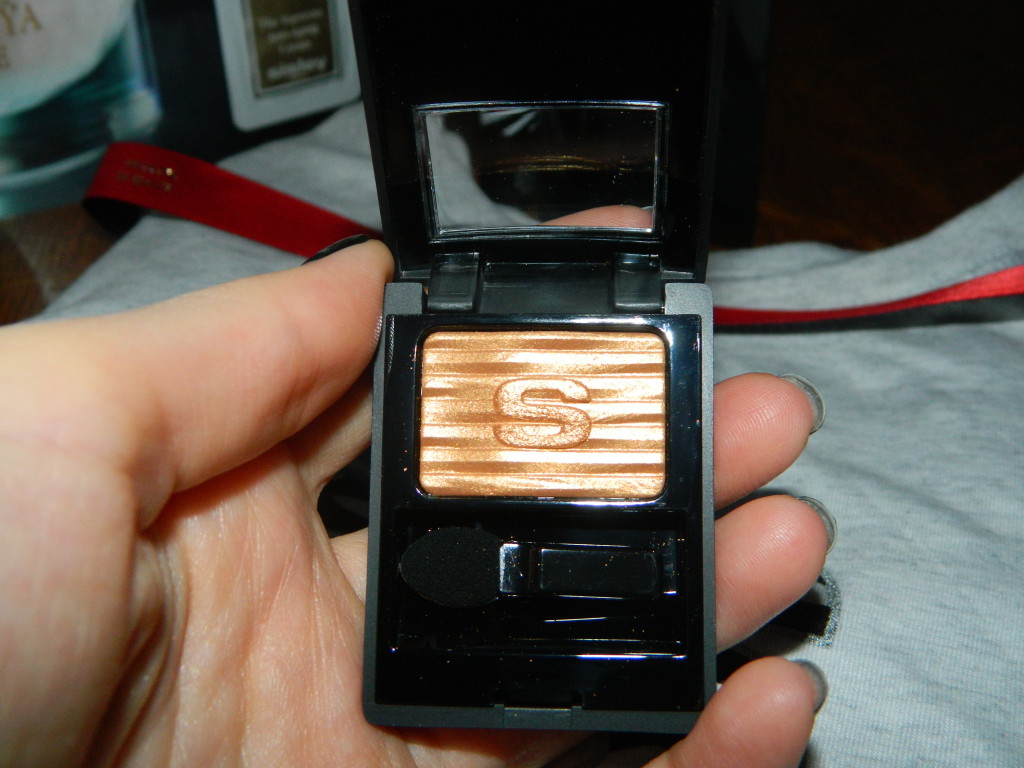 Please visit the King of Prussia Neiman Marcus for a real treat. Both the very knowledgable and sweet Ingrid Lowrie, the Counter Manager and Karen Forte, the Regional Makeup Artist, will be happy to assist you in finding just the right products for your skin!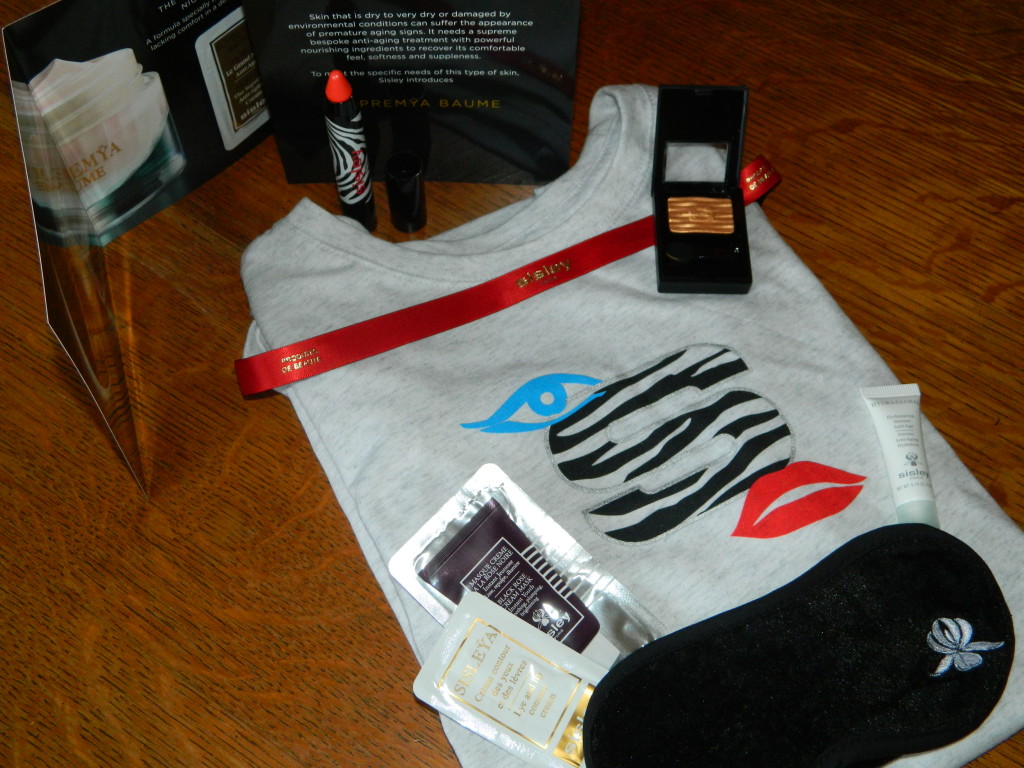 Copyright © Dandelion by Pexeto