This past weekend was sunny and warm, perfect for a cozy sweater without a heavy coat. I love my Lysse leggings and have been wearing them multiple times just changing up the top and shoes. They are so versatile and let's face it comfortable, how could I resist? I wore a soft and fluffy sweater from the Jennifer Lopez collection at Kohls. The drop shoulder sweater is available in a few colors, but the marshmallow has flecks of gold, which is so pretty for the holiday season.
The light color is a wonderful backdrop for a dark and dramatic makeup look. I wanted to try the NYX Jumbo Eye Pencil and absolutely loved it! I purchased Rust, a beautiful rich merlot color. I blended the creamy pencil onto my lids and accentuated the eyes using Laura Mercier satin matte eye colour in plum allure only on the sockets. I applied Laini Cosmetics Ballerina Bronze blush to the hollows of my cheeks and finished the look with Mademoiselle lipstick by Chanel. 
Try this beauty combo at your next holiday party!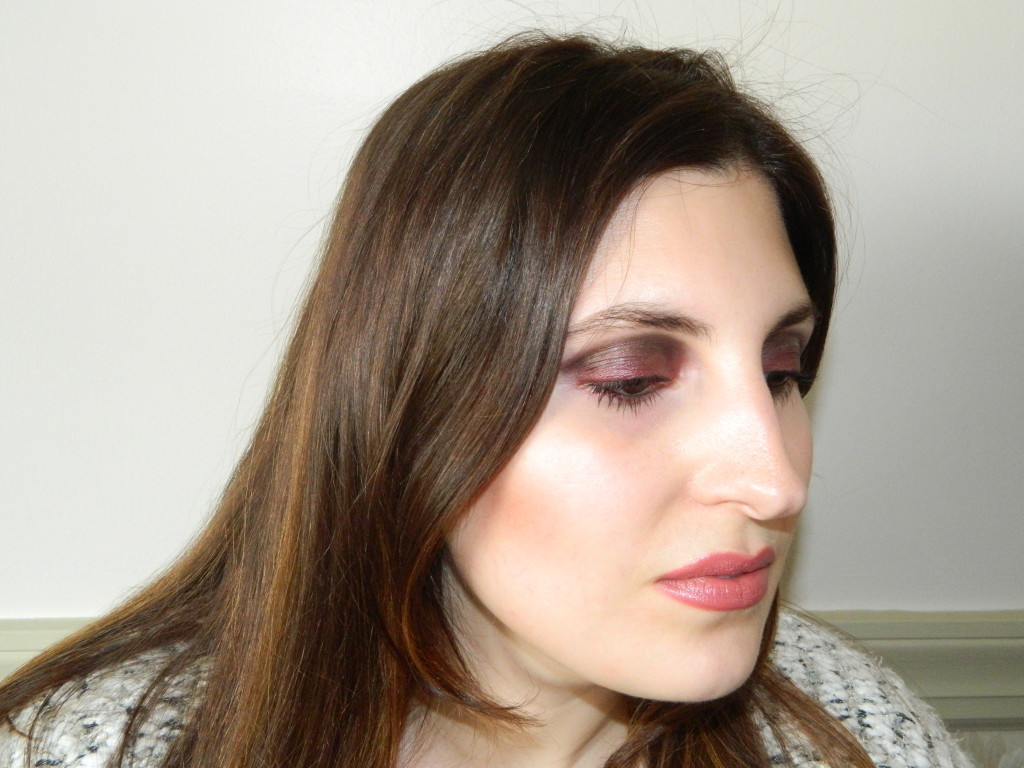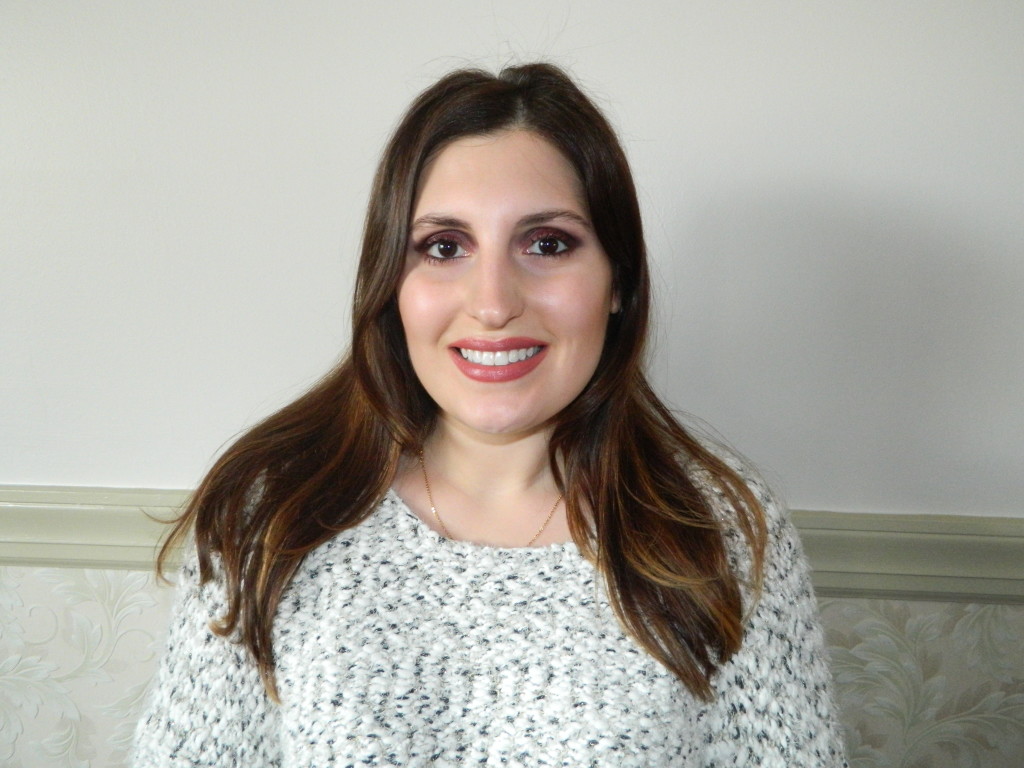 Several weeks ago, I purchased a solid black outfit, which is not very surprising for me. However, the pieces individually needed a little boost because they were simple and steam line. My brother recently ran the marathon in Greece and my father and uncle went with him. Warren did an amazing job and I am so proud of him. They brought back souvenirs including a beautiful pink and purple scarf and olive tree carved bracelet. These were the perfect additions to my otherwise plain black look and gave it the pizzazz that was needed.
Over the weekend, I worked on a beauty photo shoot with Laini Bianculli for an upcoming article that will be posted on the Style with Laini blog. This was the perfect time to wear this look. Believe it or not my heels are very comfortable and the weather was perfect for a gorgeous scarf.
In this look I am wearing a simple long sleeved tunic that I purchased in the BP. department at Nordstrom. I wore this black tunic over a pair of Lysse leggings and Ivanka Trump heels.  My Greek scarf and bracelet topped off the look along with a tuxedo jacket from Zara that I purchased years ago.
I tried something a little different for my makeup. My beauty look is centered around M.A.C.'s stone lipstick– a greyish brown color. To compliment the grey in the lipstick I wore the light silver/grey color eyeshadow in the Independent palette from Laini Cosmetics. Stone can be a very dramatic shade and can very easily drain the color from your face. It is important to find the right makeup to enhance your skin and not detract. An even skin tone, complementing shadow, and blush will ensure that stone looks its best. Silver, taupe, and purple shadows would be beautiful with this lipstick. You could easily contour your face for an evening look, but for the daytime try using a wine shade blush. In my case, the scarf really brings life to my beauty look and the purple undertone in the lipstick.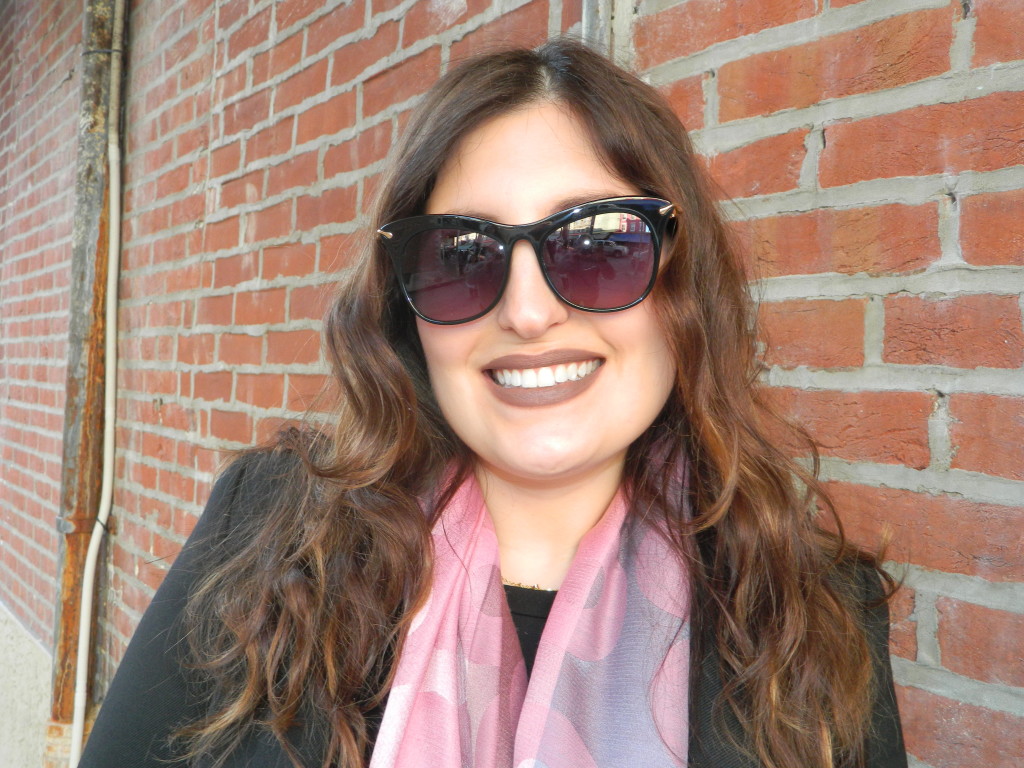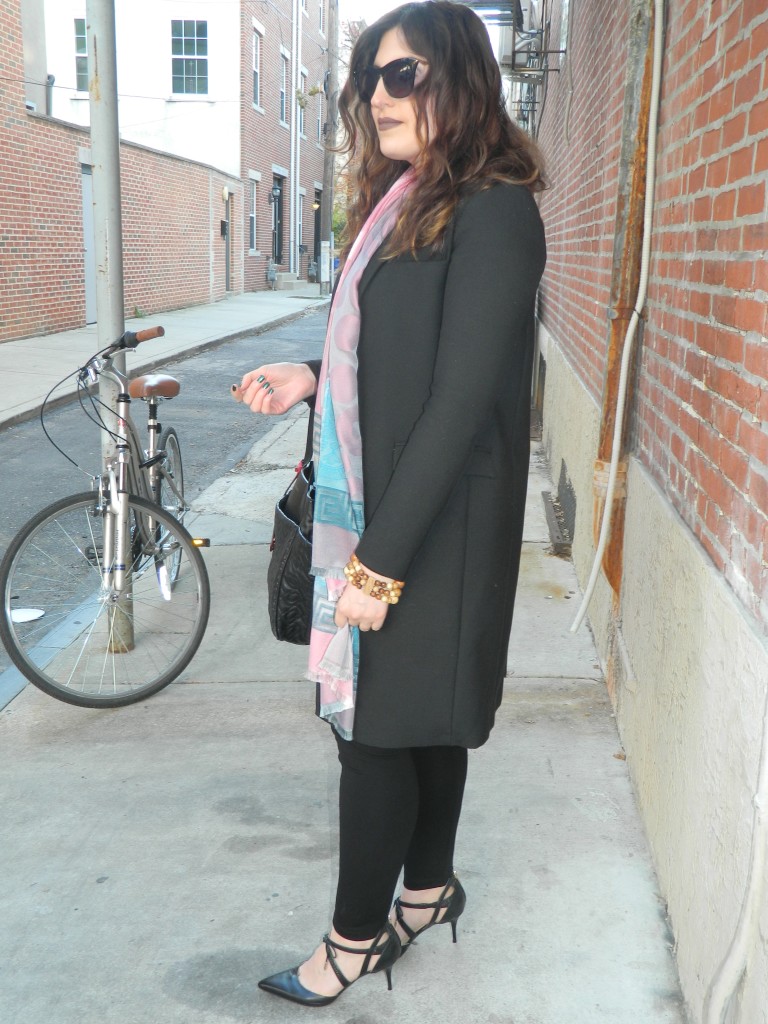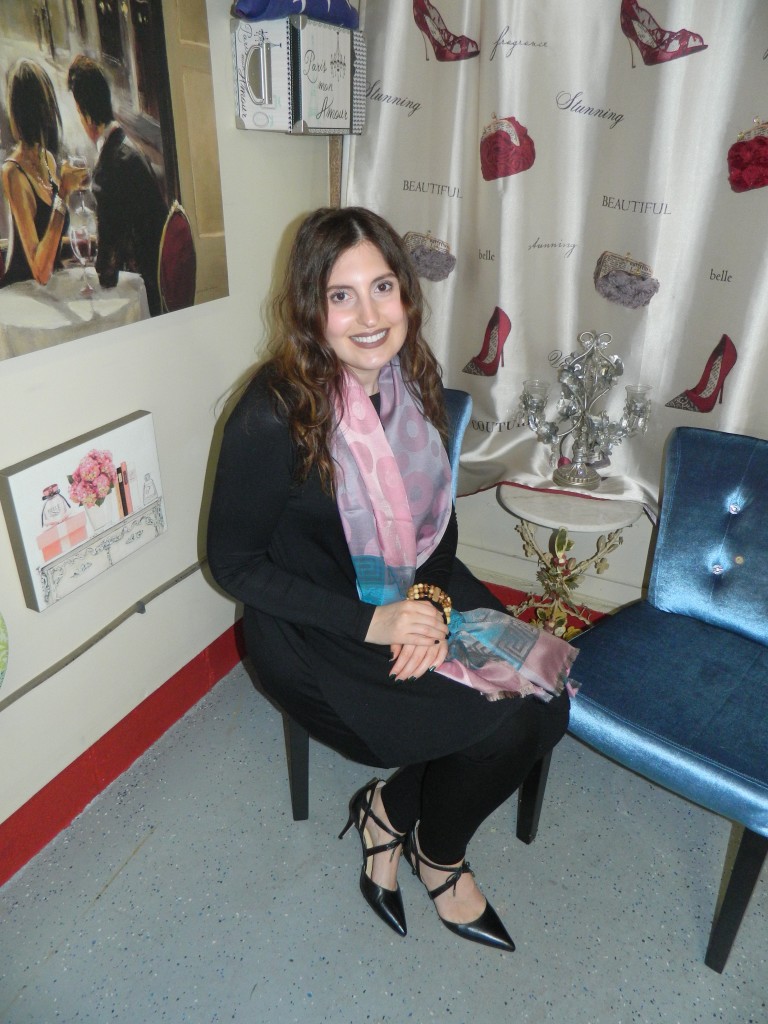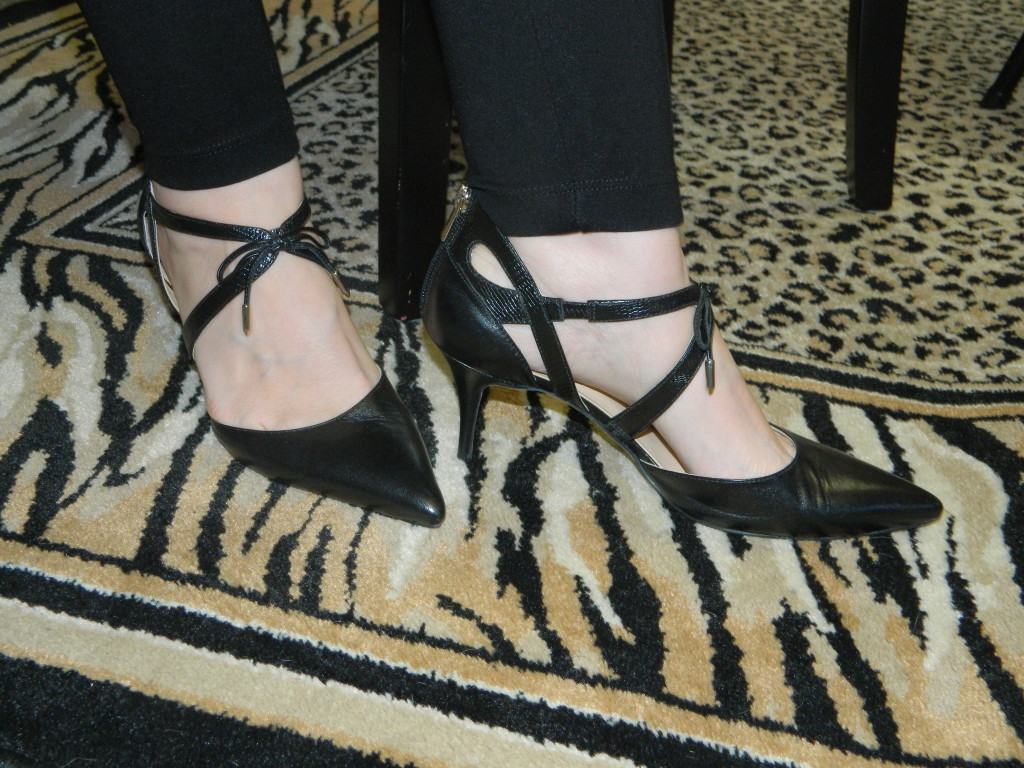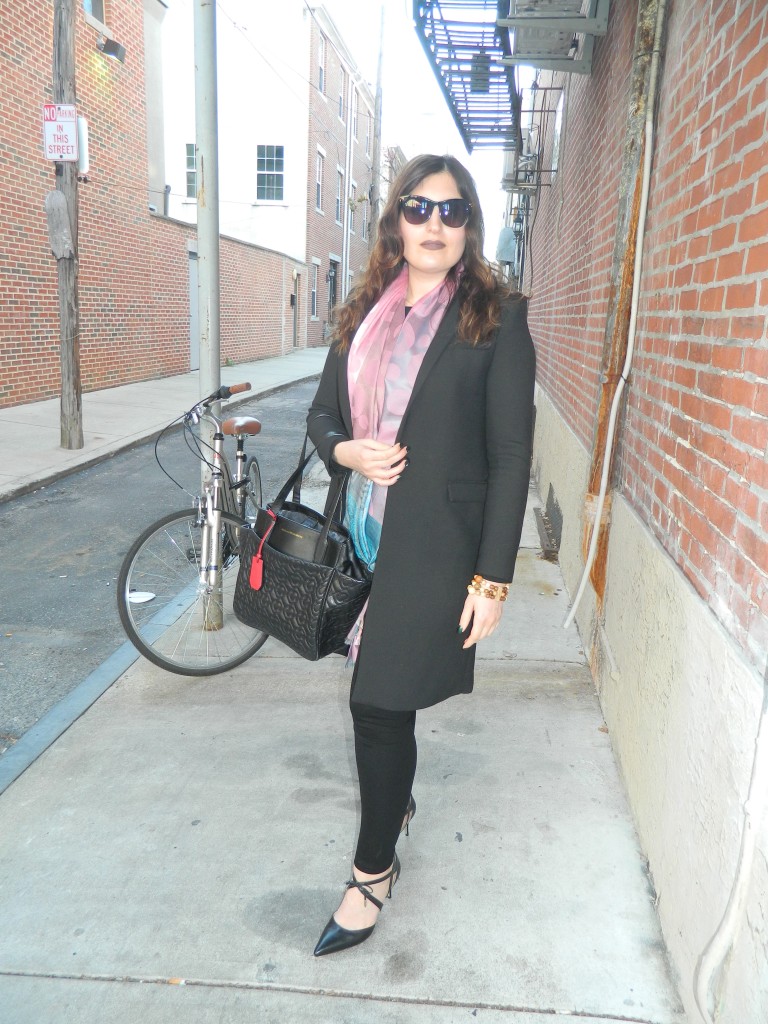 Typically, I am not the biggest fan of the color green. There are certain shades that I love, but many clash with my skin tone and tend to make me look a bit sick. I was able to find the perfect emerald green shimmer nail polish that is beautiful! Deborah Lippmann's Laughin' to the bank is such a pretty color and a fitting polish for the holidays. Lippmann polishes are chip resistant, glide on evenly and smoothly, and are long lasting. With this polish two coats are not even necessary. During the holiday party season change up the typical red nails and opt for this gorgeous lacquer. Consider for a great stocking stuffer or gift idea!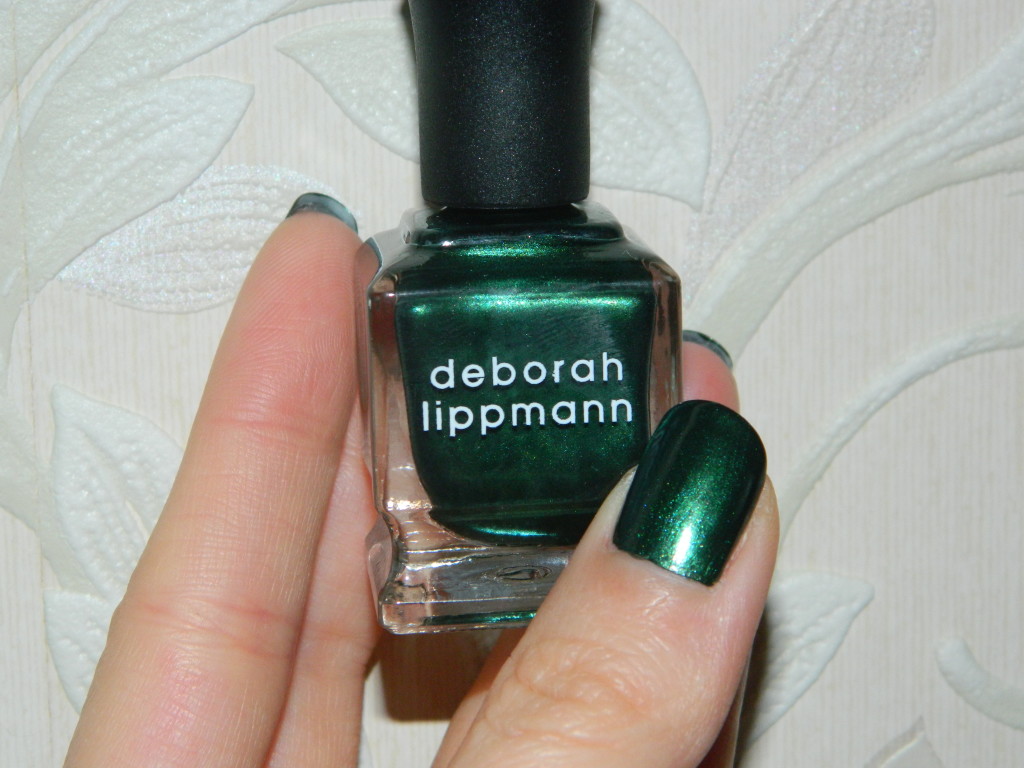 I am a cook show junkie- you know the networks, you know the programs, and those are right up my alley. Years ago on one of these said programs a beautiful farm to table restaurant and country market was featured. The main attraction is a night of dining in the middle of the restaurant where 10-12 people feast of five courses of fresh locally sourced scrumptious fare, a mouthwatering, drool worthy feast that I could almost taste through the screen.
Talula's Table is located on State Street in Kennett Square and happens to be right across the street from Houppette. After my visit, I checked out this restaurant and market that I have heard so much about and had a cup of coffee. It was absolutely charming! The atmosphere was welcoming and friendly, definitely a neighborhood treasure. The front of Talula's has a seating area for those to sample some of the fresh baked and homemade goodies. The store sells gourmet foods, specialty cheeses, canned goods, chocolates, and more.
My Dad is the foodie in my family. He has tried just about everything and has traveled all over the world, ready to sample the most and native popular dishes. Years ago one of his specialty dinners was a honey dijon chicken, which I have to say I enjoyed tremendously as a child. He would make this meal on the weekends and we would all gather around and chat over his chicken creation. One of his favorite spices is tarragon so when I found this Tarragon Dijon mustard I had to purchase it for him. This product is versatile and tasty. He loved it!
Whether you are planning to make a reservation or shopping for a unique item, Talula's is definitely a place to visit. A perfect store to find a gift for the foodie in your circle!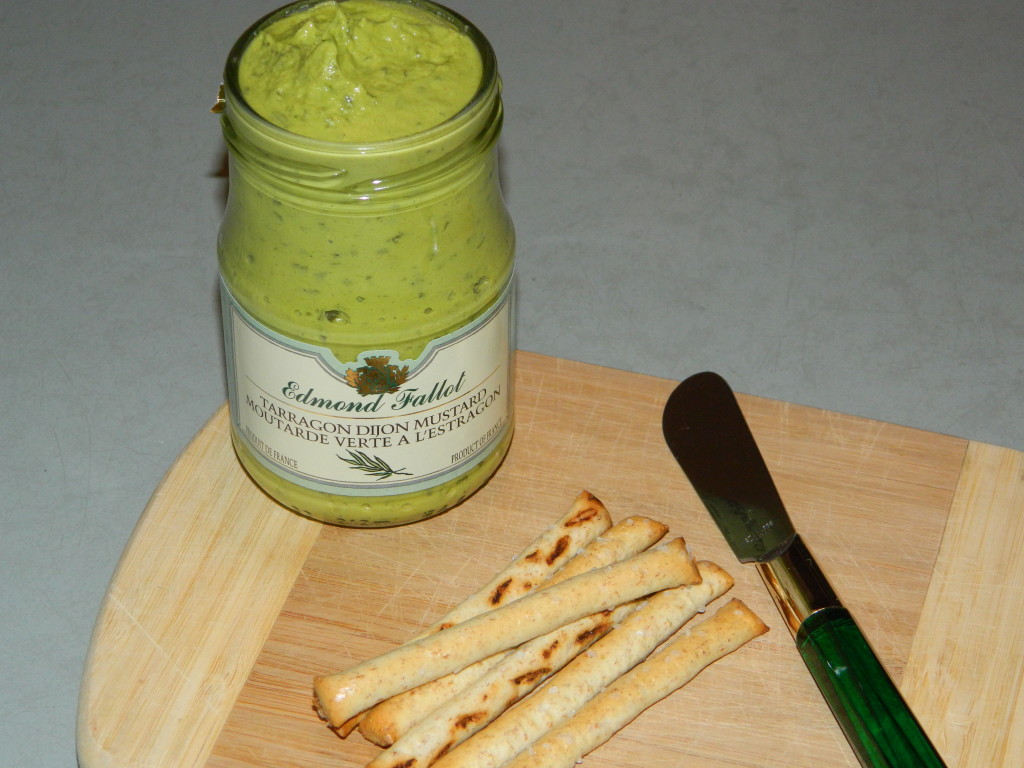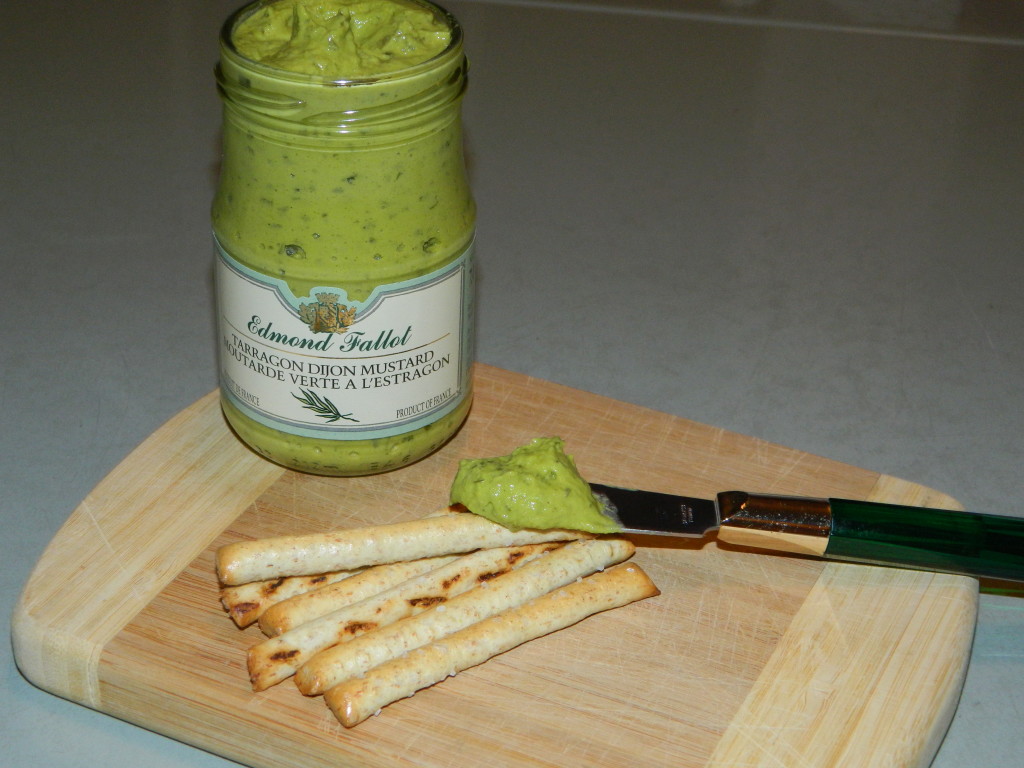 It's that time of year again. Applying lip balm every four seconds only to have it dissolve leaving lips dry and cracked. That's why it's time to bring out the big guns. Fresh offers the infamous tinted lip treatment products with SPF 15 in a variety of beautiful shimmering shades.
The Sugar Nude is a sheer peachy coral nude lip balm that is the best lip product to keep on hand this season. Plus it is flattering on all skin tones and gives just the right amount of color, which can be worn alone or over lipstick. The Fresh lip treatments include luxurious and effective ingredients like sugar of course, a natural humectant, which locks in moisture. Meadowfoam, grapeseed, and black currant oil hydrate and coat the sentitive skin with antioxidants that fight free radical damage and keep lips feeling soft and smooth. The creamy texture glides over lips protecting, nourishing, and creating a glistening sheen.
This is the perfect stocking stuffer or gift idea. It is the practical and yet personalized gift. The lip treatment can be purchased in one of many colors or plain lip balm. I bought this nude color for my Mom who is also a fan of Fresh products at Houppette on my recent visit.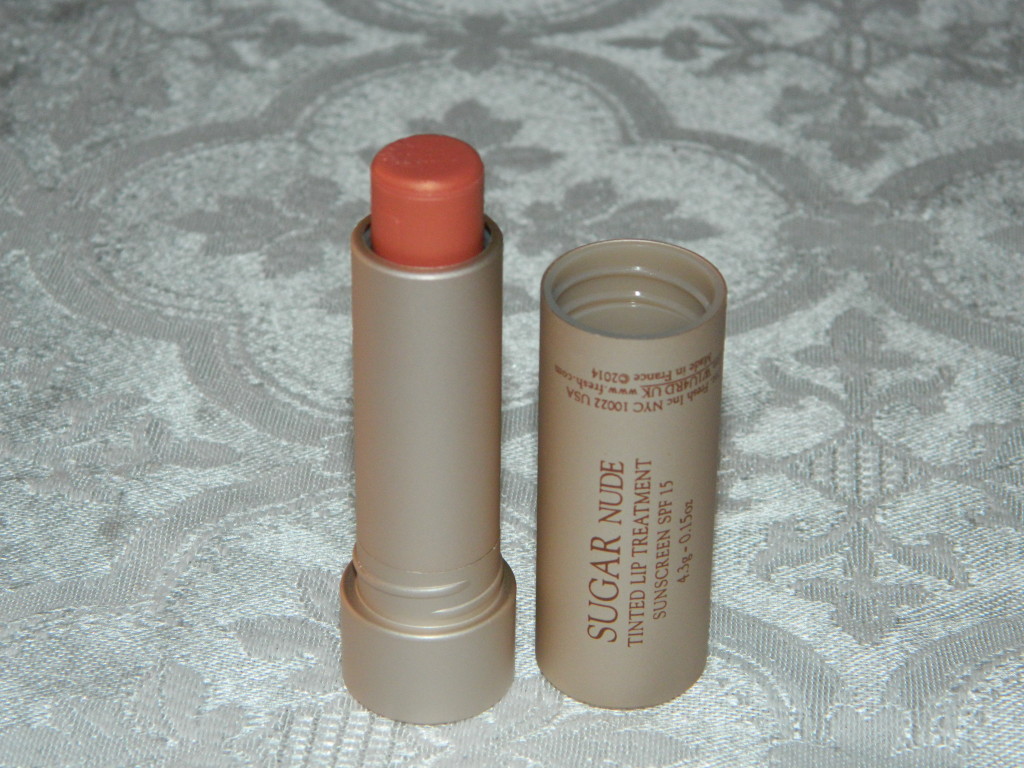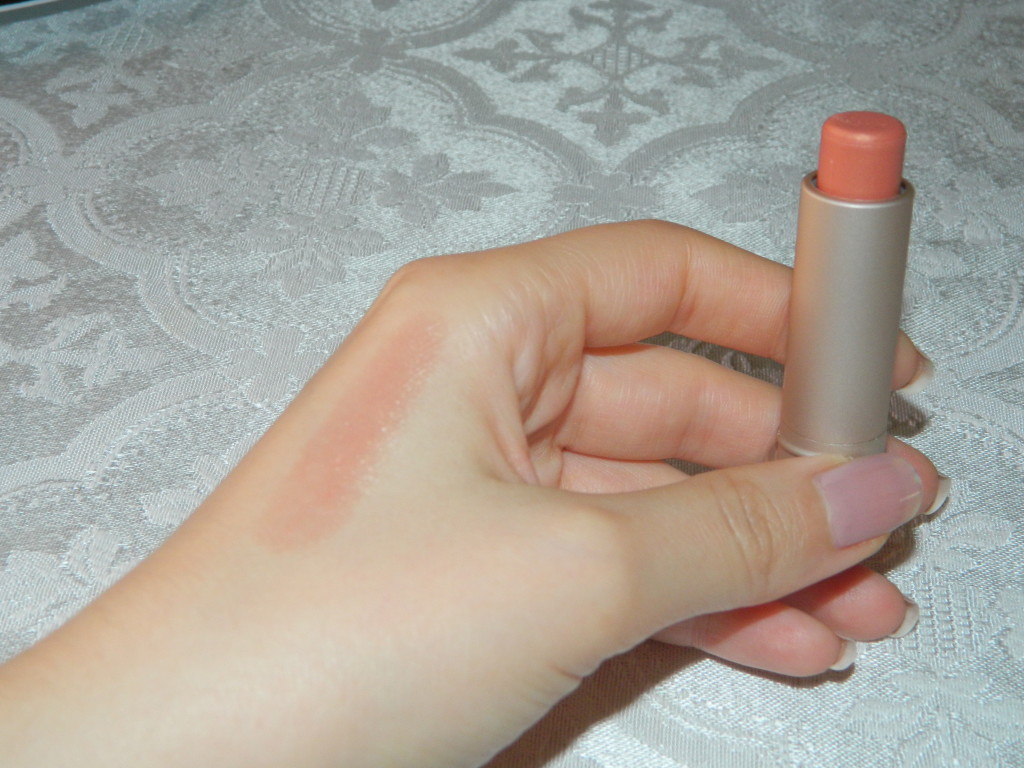 A few years ago, I featured a fantastic beauty boutique in Greenville, DE. Houppette has remained one of my favorites. Recently, my friend and owner of the beautiful store opened another location in Kennett Square, PA, located on a prime corner on State Street. This gorgeous brick store is lined with large windows that allow natural light to shine in and provide a warm and friendly atmosphere.
Cristi has kept some of her stand by and favorite brands from the DE Houppette like Fresh and Natura Bisse, but also incorporated new brands including Bare Minerals and Eve Lom. This store offers a full range of trendy jewelry, cosmetic accessories, and a small collection of unique clothing items. I have my eye on a pair of ridiculously soft Ugg jogger pants!
The staff at Houppette is talented and sweet- ready to assist all shoppers or browsers, offer tips, or provide a makeover. The store is cheerful and inviting, easy to navigate and admire all of the goodies. This is really a one stop shopping boutique, hair care, skincare, body care, makeup and more. Make sure to take a trip to this fabulous store and treat yourself or start purchasing gifts for the holidays!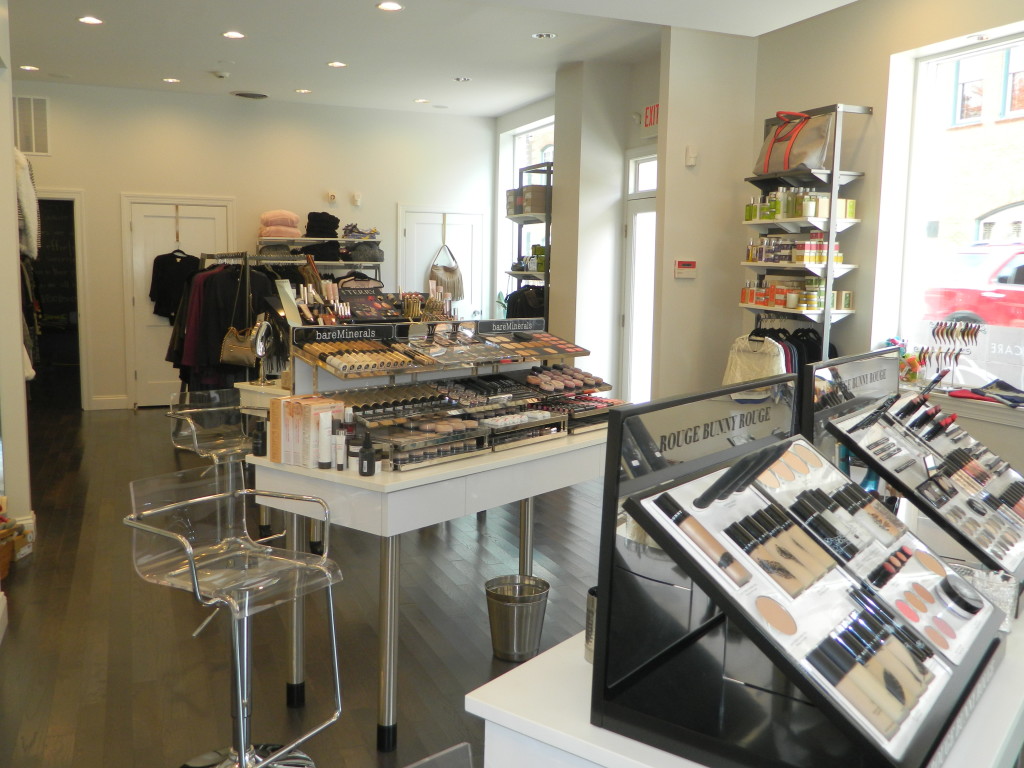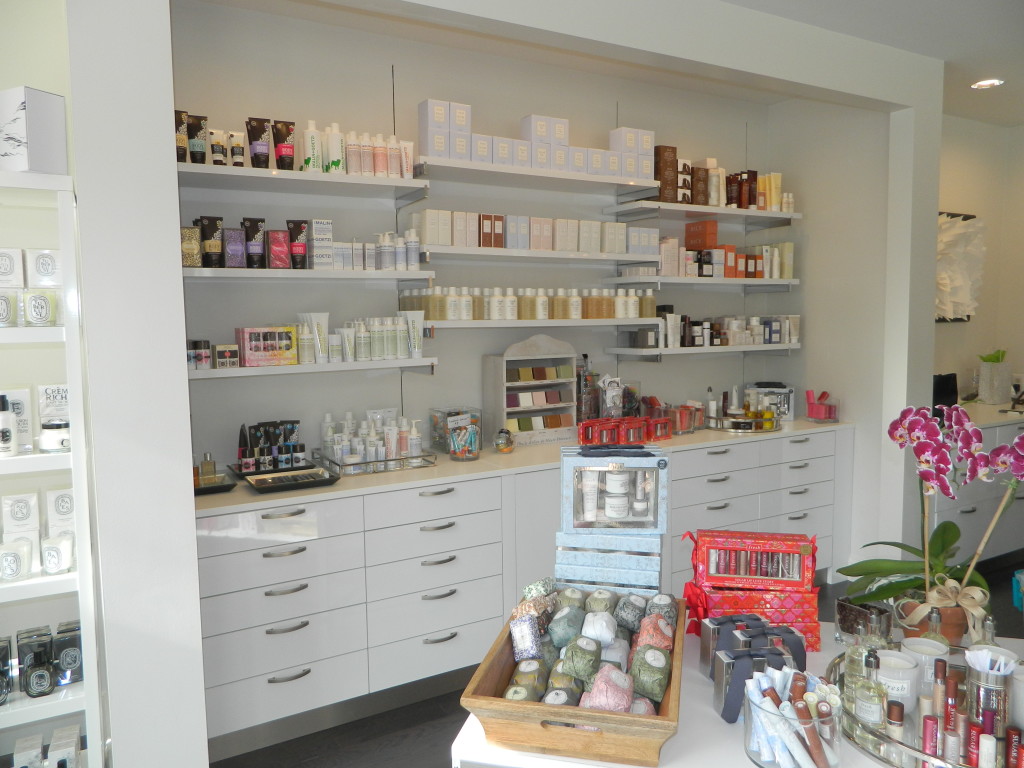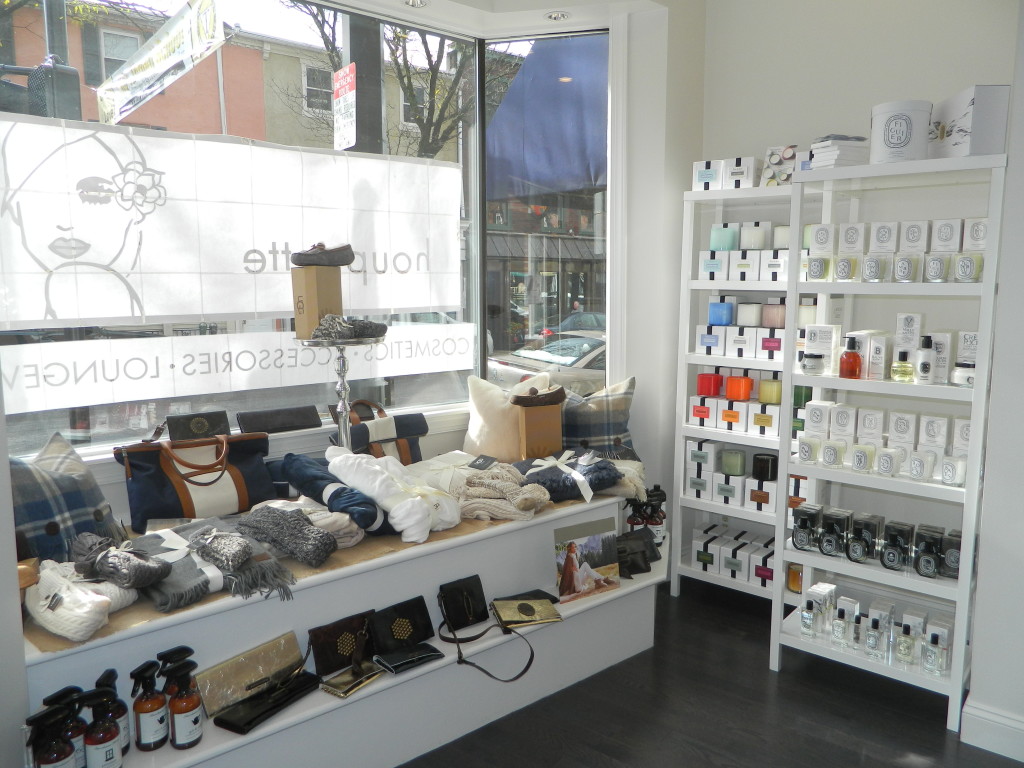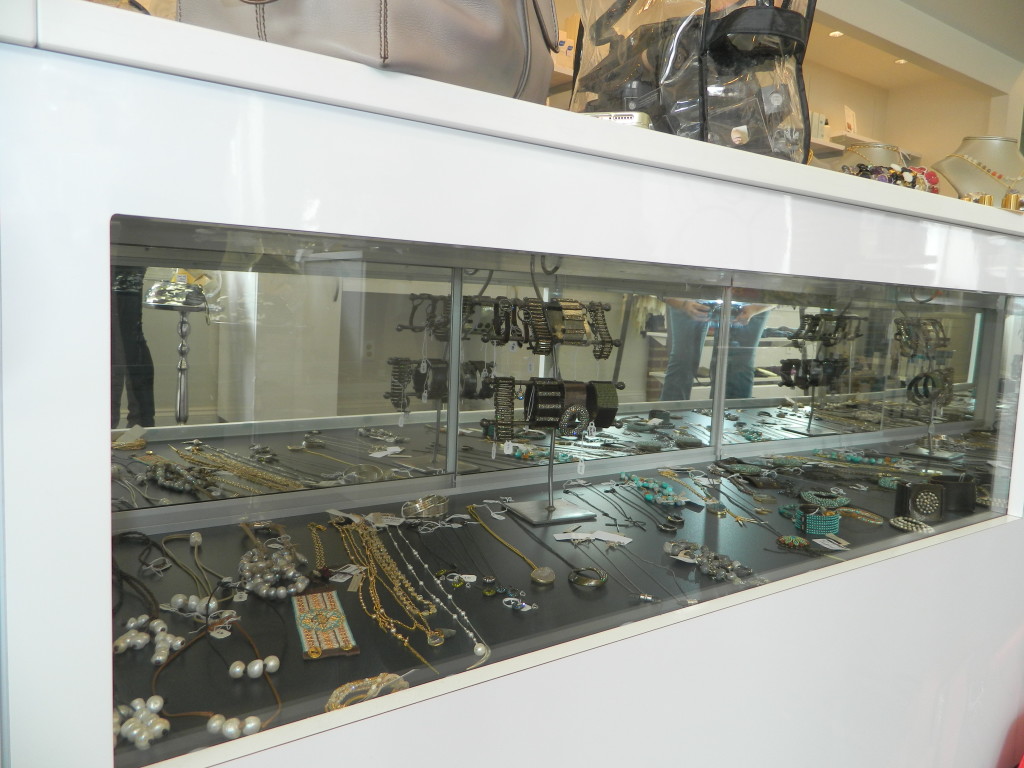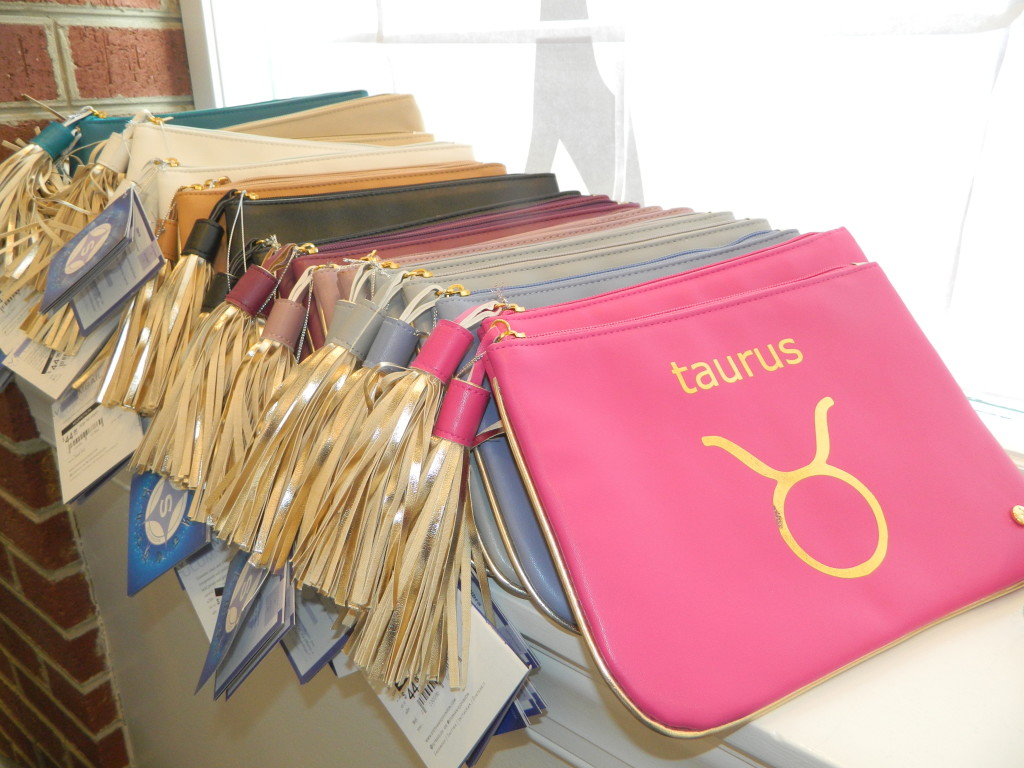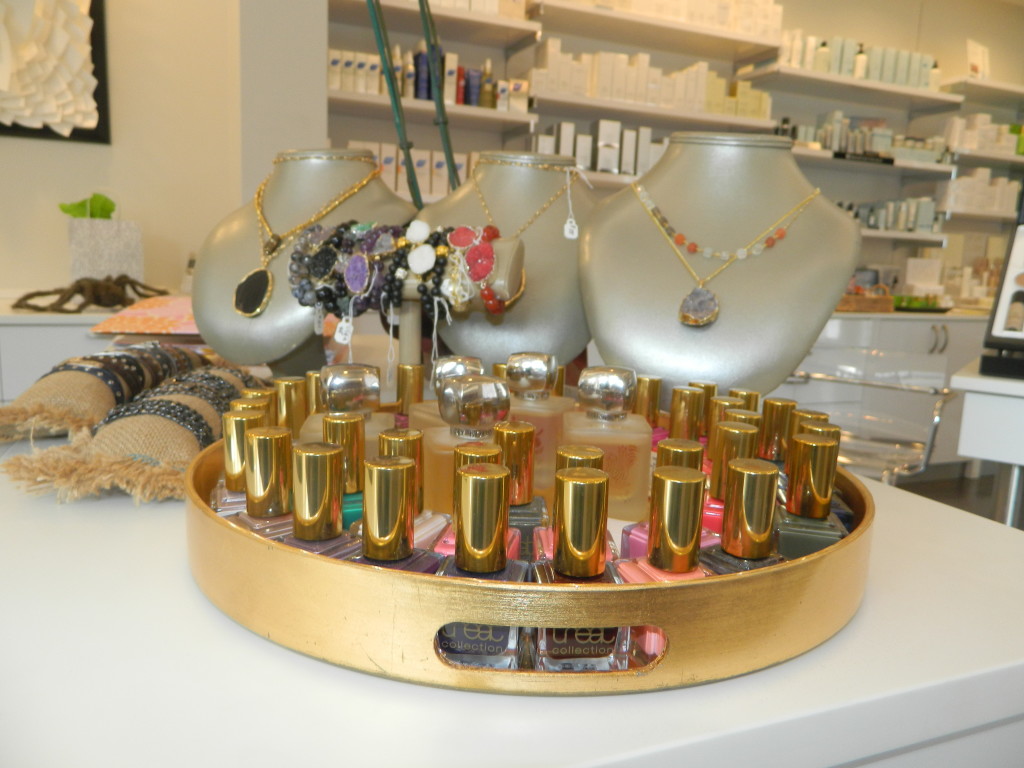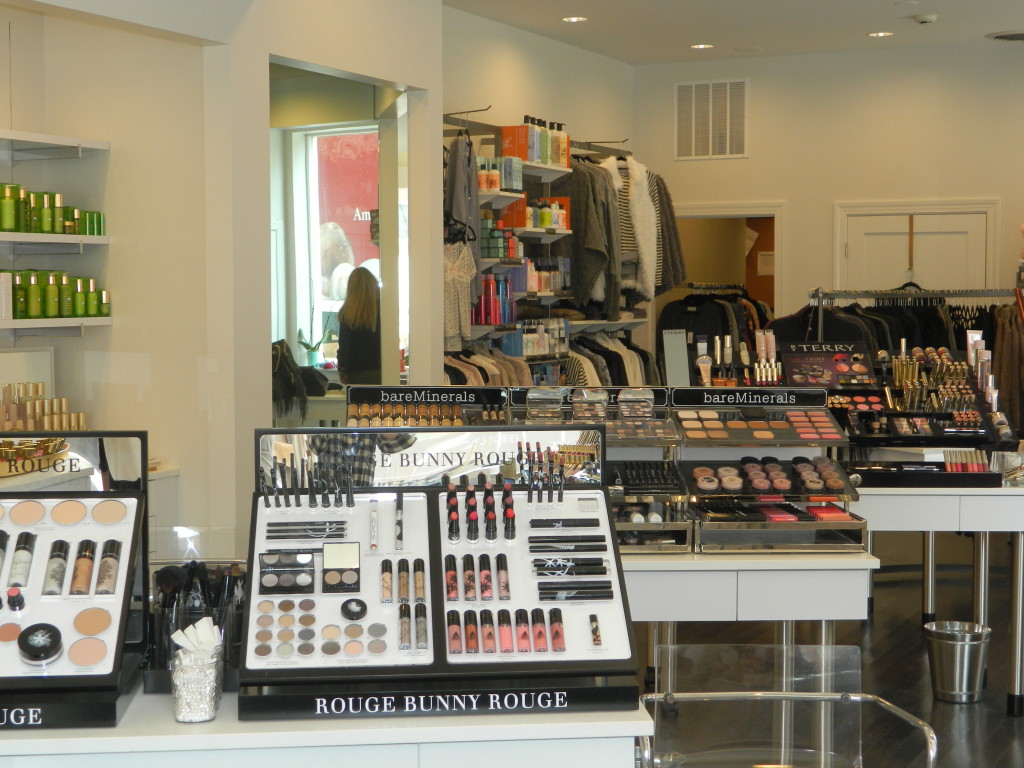 Every once in a blue moon it's nice just to feel completely comfortable in clothing and wearing pajamas all day long is not always possible or recommended for that matter. I am intolerant to the winter chill and am cold most of the time. The winter is difficult to get through without freezing. It is important to wear the proper clothing if you have the same problem. Pants can be too thin and sweatpants are not universally appropriate for all occasions. Loungewear can be the solution. A pant set is tailored slightly as opposed to traditional sweatpants, which avoids a sloppy appearance and provides more warmth.
Lord & Taylor has exceptional sales and over the years I have found some amazing deals. My Mom reminded me of the year that I needed a dress last minute to a dance in high school. I found a beautiful scarlet red strapless gown that fit perfectly. The tag read $300 and when I brought the gown to the register it rang up a mere $40! I cannot even begin to tell you how exciting the experience and this has not been the only time throughout the years. The coupons are worth using as they save a significant amount of money on most designers and brands.
A 25% off coupon arrived in the mail and of course I took advantage. I was not looking for anything in particular, just hoping to find a good deal. Then I stumbled upon the Calvin Klein loungewear with mix and match separates. Since I usually wear black I opted for the sapphire blue set, which is soft and luxurious with an asymmetrical zippered jacket with double pockets and ankle elastic banded pants. The silver accent details match my faux leather booties with silver zippers and a warm, comfortable, and casual outfit was born.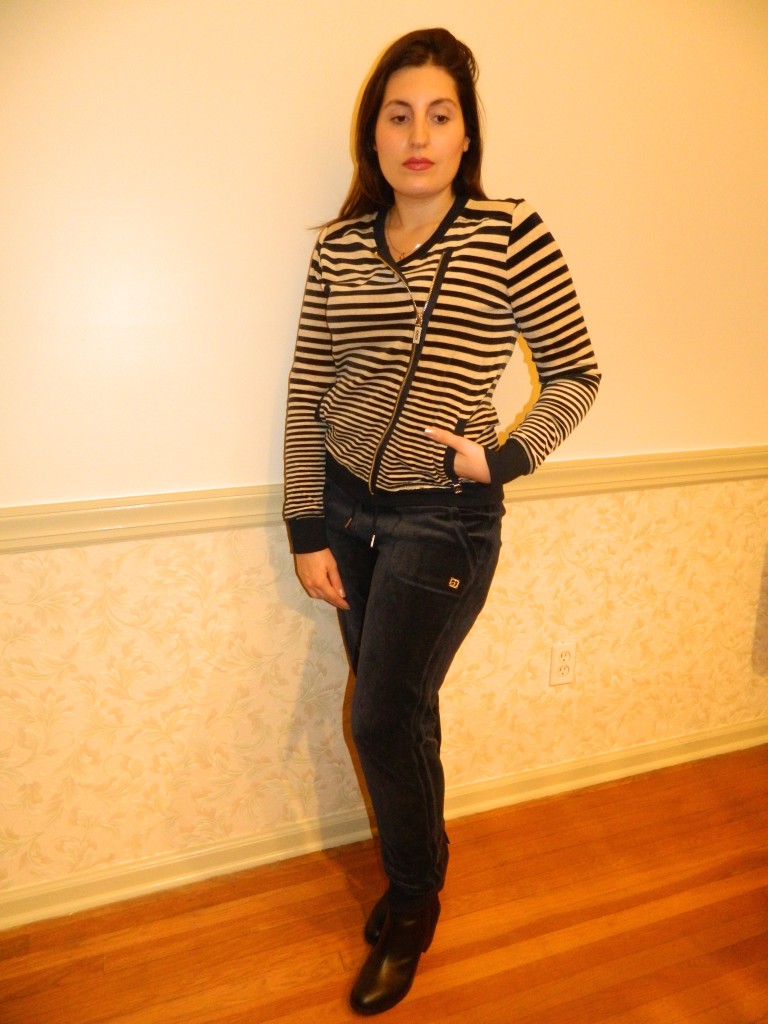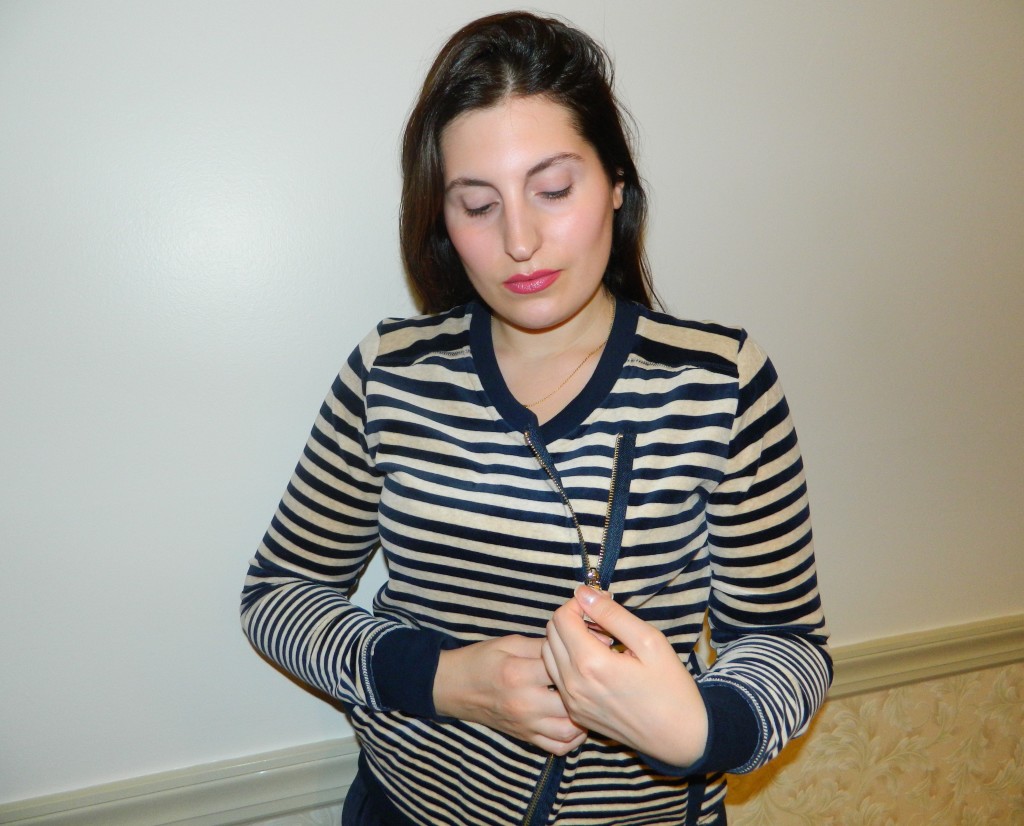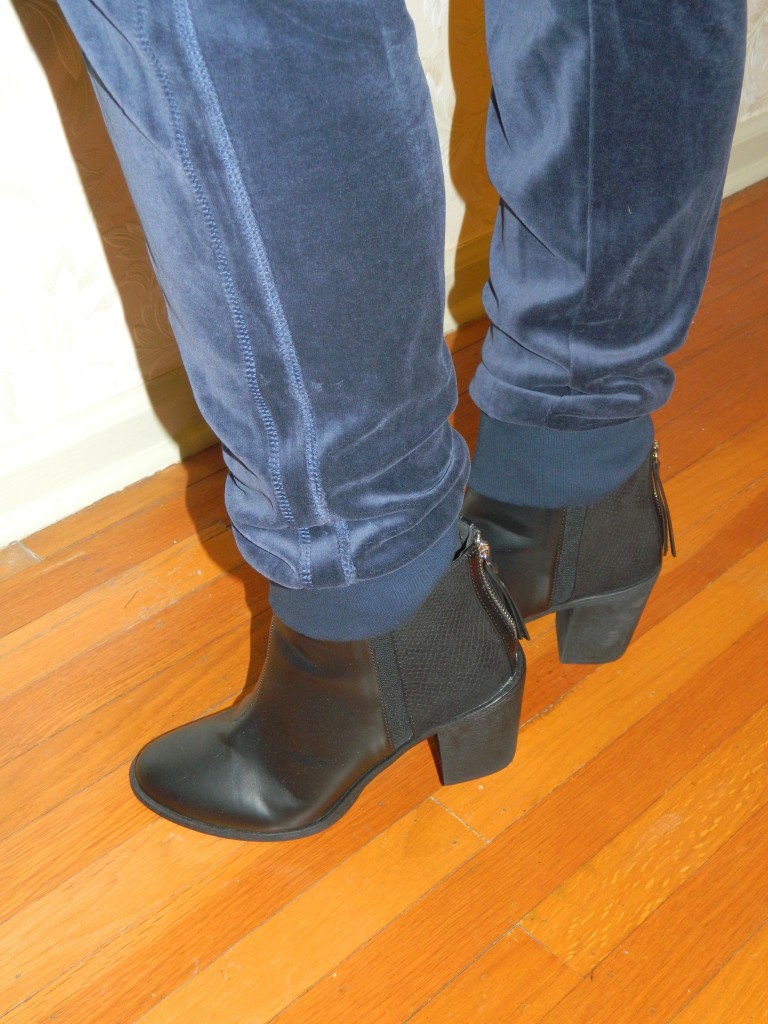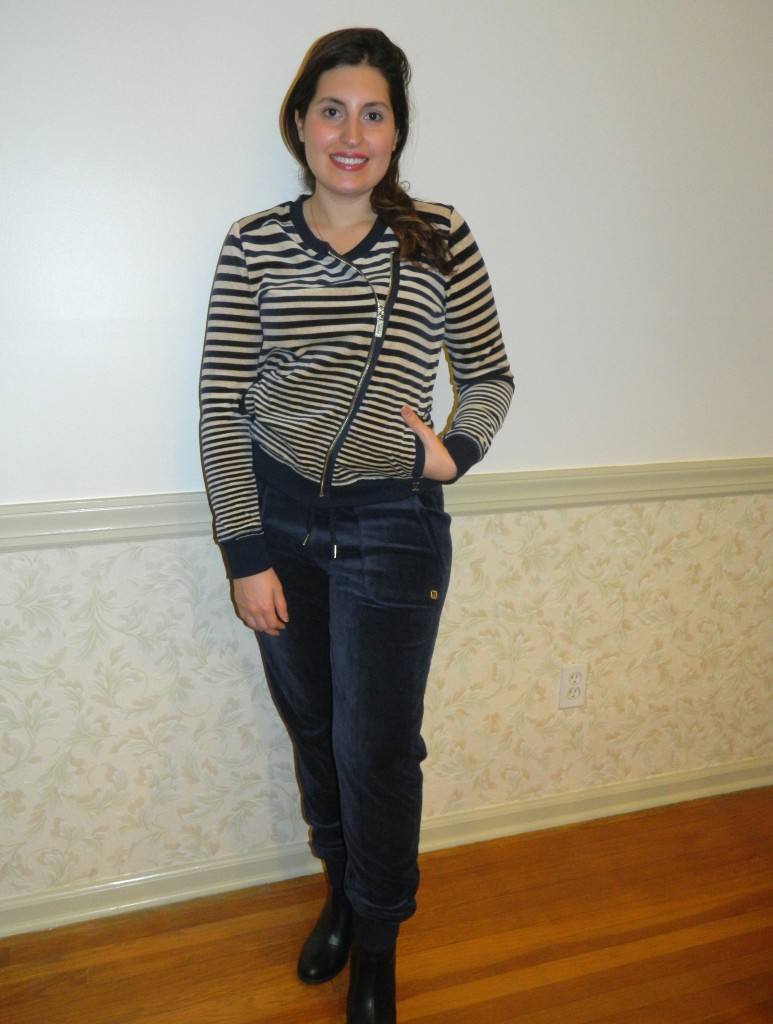 Copyright © Dandelion by Pexeto