Happy Halloween! This year it a pretty low key holiday for me. Halloween is one of my favorites, but I am just as happy to relax, bake, watch movies. Of course, it doesn't hurt to add a little costume or accessories while staying at home. Over the years, I have collected some cute little doodads that I like to pull out when I am not wearing a costume. I hope you all have a safe and fun Halloween.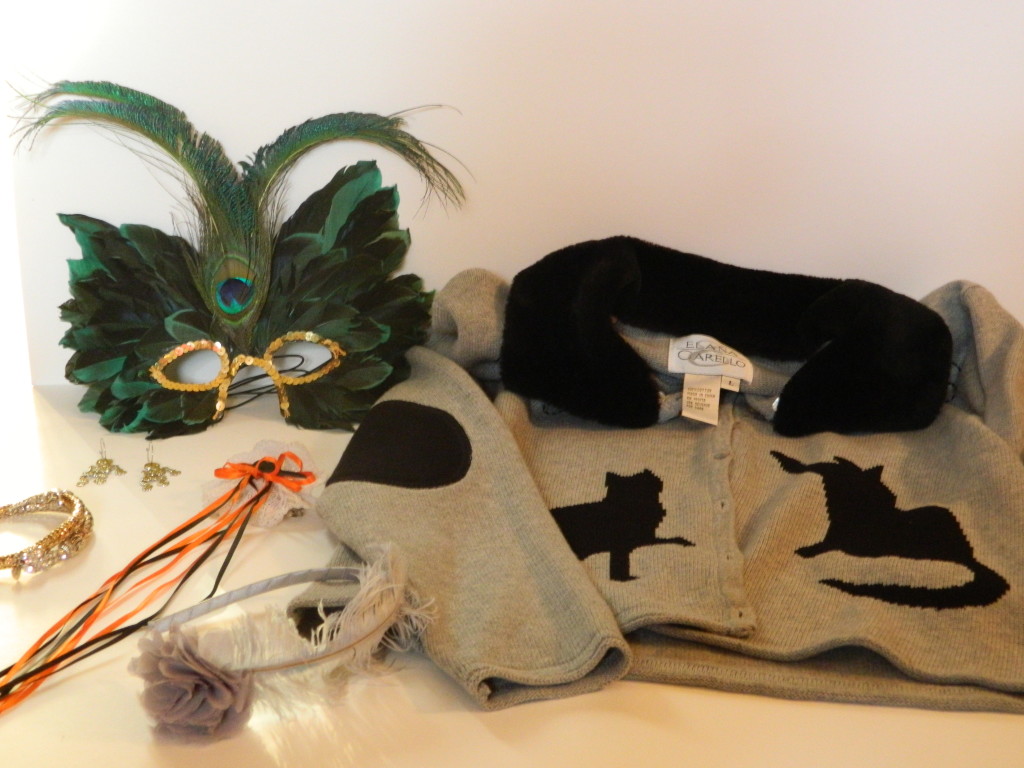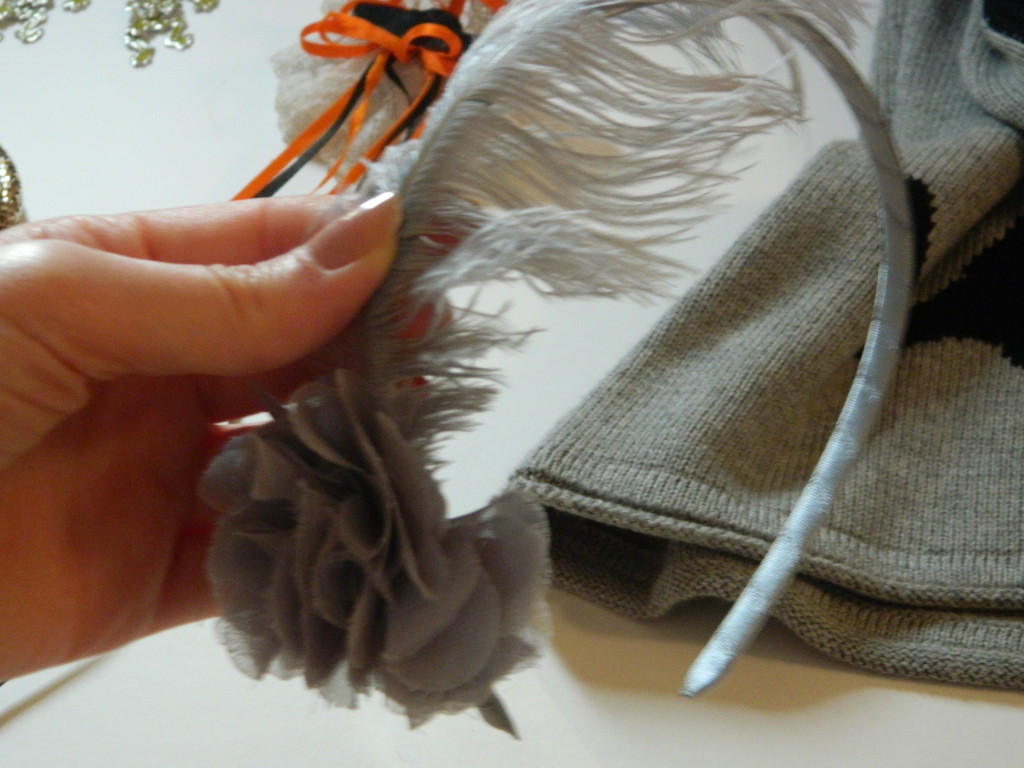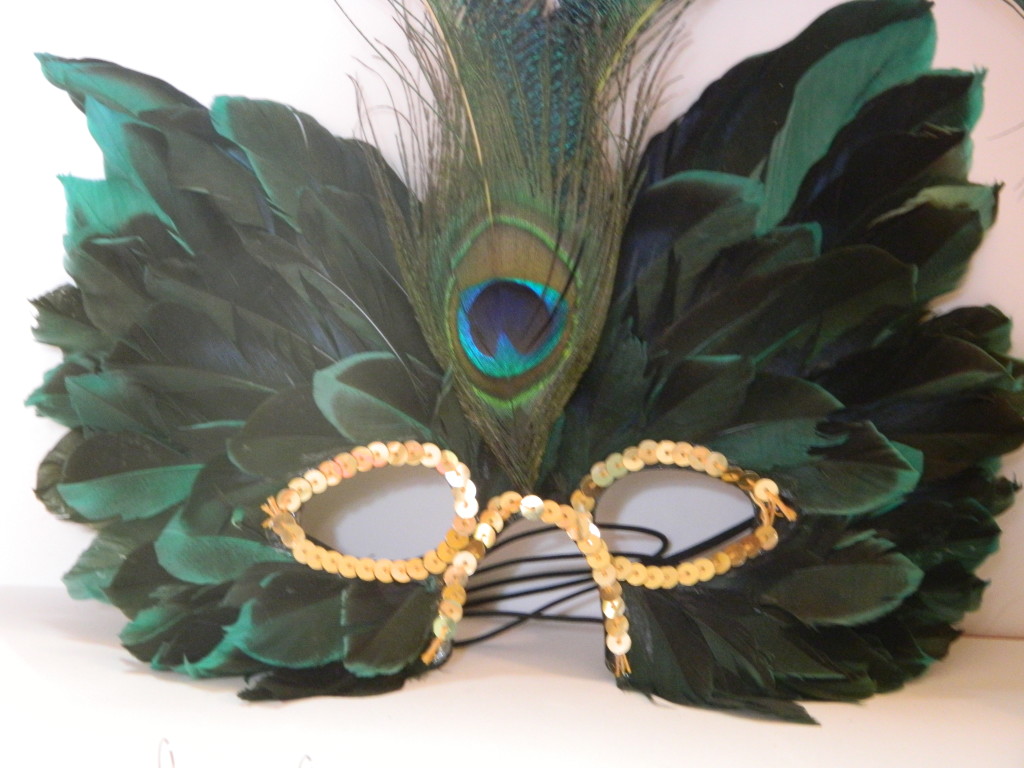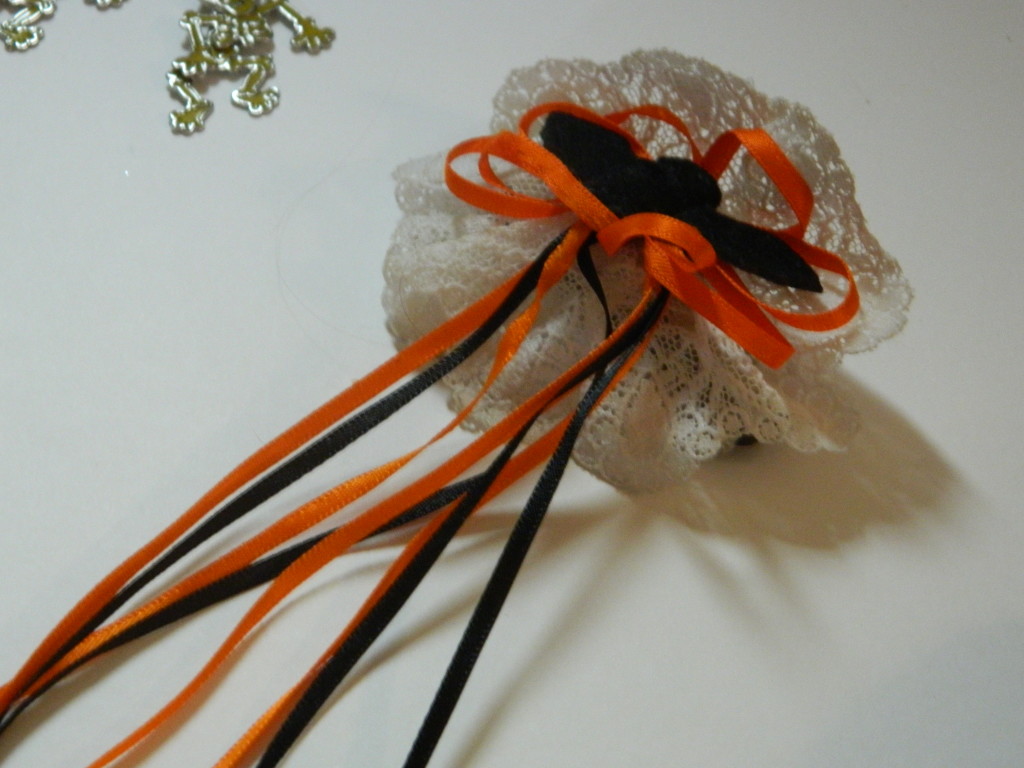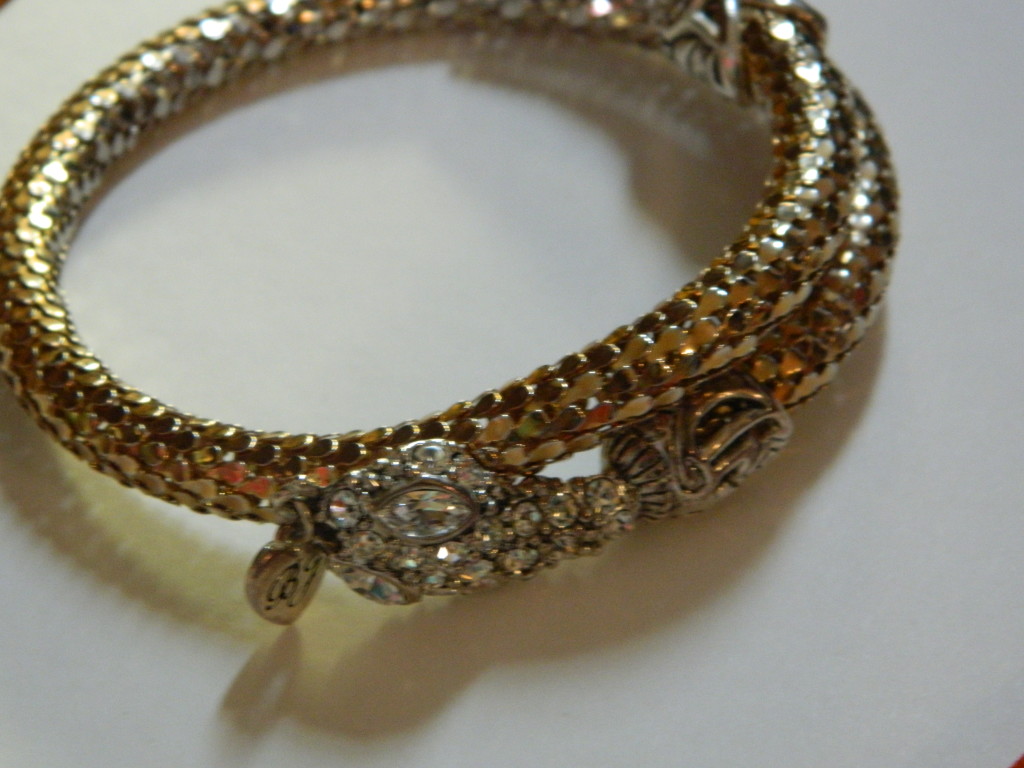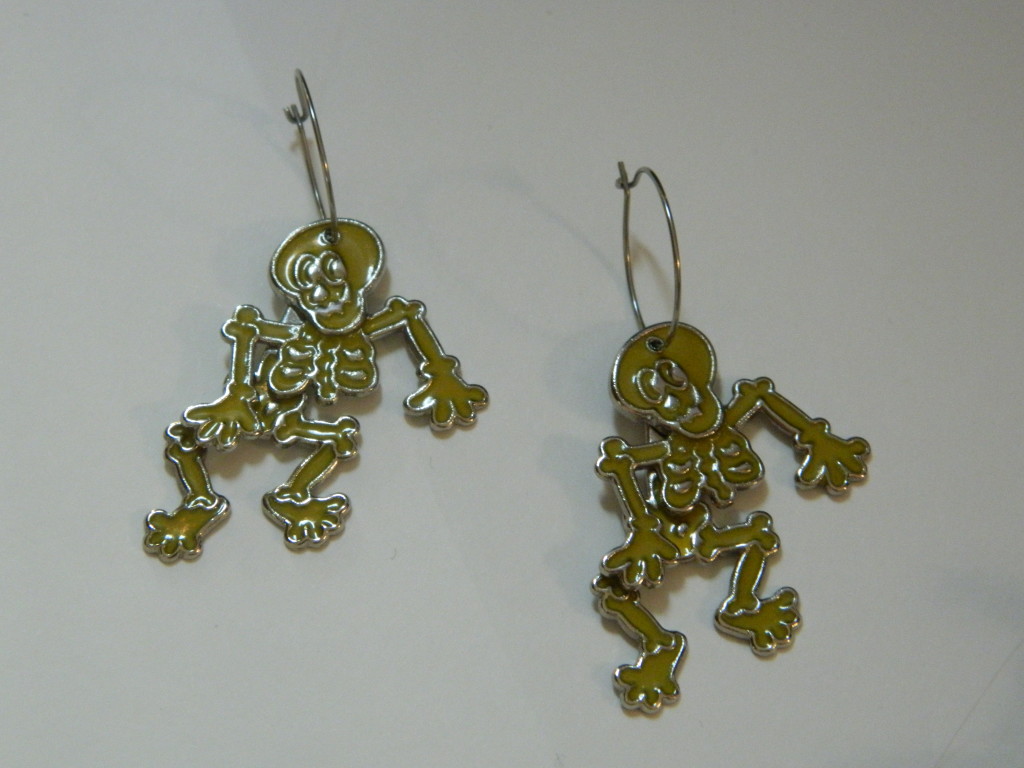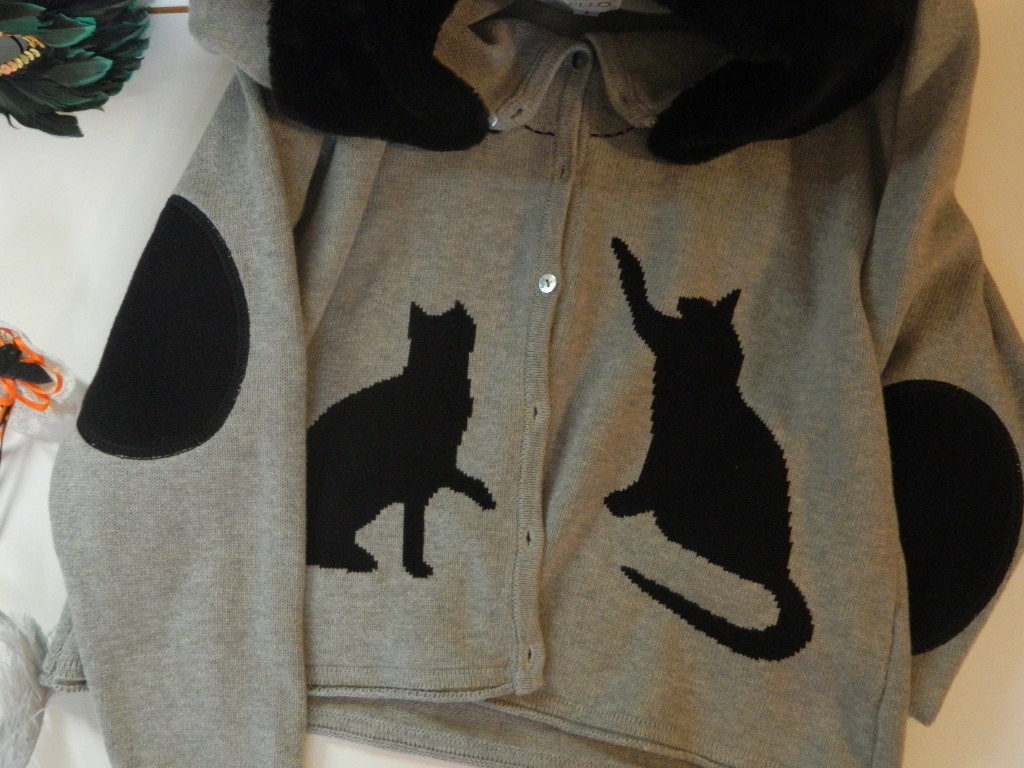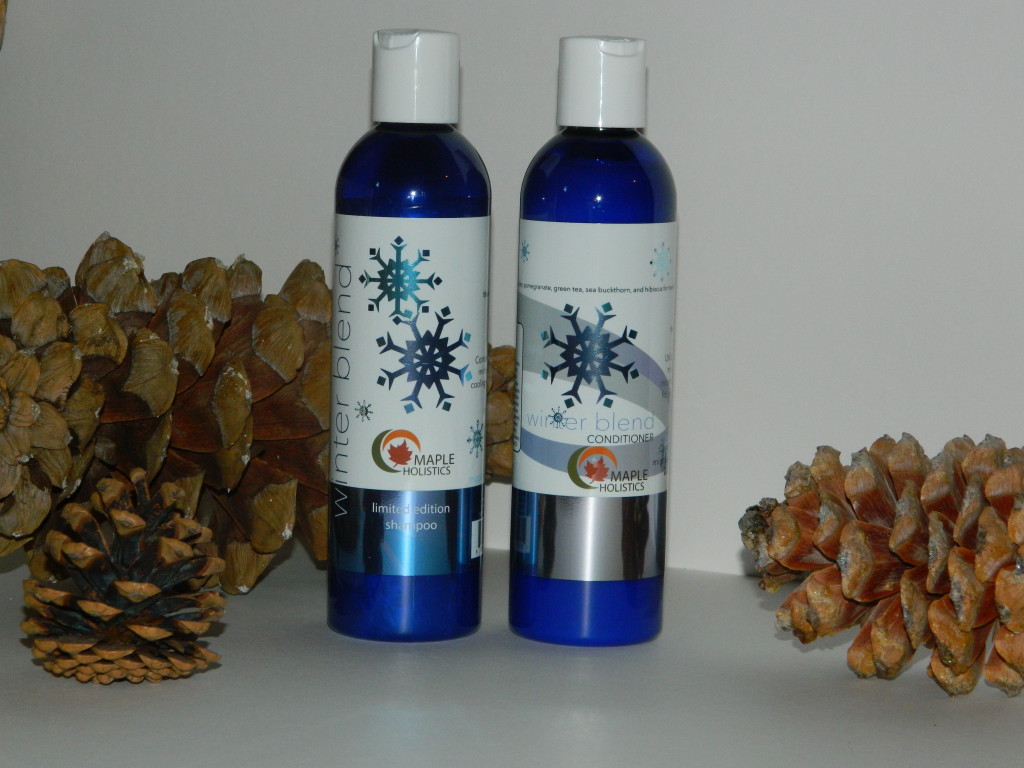 I am so excited to share these products with you. Maple Holistics is a natural beauty line complete with bath and body, skincare, and hair products all created with the utmost effectiveness in mind using quality natural ingredients.
So far, I have tried the Winter Blend Eucalyptus & Mint Shampoo with Bergamot Oil and the Natural Winter Blend Hair Conditioner & Treatment. Some of the main ingredients include, wild mint, bergamot mint, spearmint, peppermint, eucalyptus mint, jojoba oil, and botanical keratin. This fragrant combination arrests the senses, first in scent and then the tingly sensation that is created on the scalp. These ingredients offer multiple health benefits like increasing blood flow to the scalp, disinfectant properties of germs, anti-inflammatory, super hydration, frizz reduction, prevention of residue buildup, and anti-fungal properties.
Of course, when I read these benefits I thought they sounded like fabulous products. As I was using the shampoo I had very high hopes. I lathered my hair and was instantly impressed with the creamy texture, minty fresh fragrance, and cool sensation on my scalp. After the lather, I applied the conditioner and immediately felt any tangles fall smooth. I wanted to see the full results so I avoided using any products following the shower. I easily brushed my wet hair with a wide tooth comb and allowed to air dry. I cannot even begin to describe the results. My color was even improved! My hair was silky, shiny, and the products enhanced my natural texture. All of the hair spray and mousse that I used prior to washing, was completely removed leaving my hair lightweight, smooth, and incredibly hydrated. I have wavy and loose curl hair and after washing, my curls were defined and frizz free.
I have to say that now after using these products I hesitate to try any other haircare. The results were unbelievable- this is the way hair should look every time after shampooing. If you are someone who does not have the time to fuss with your hair after washing then these are the products for you. If you have all the time in the world then these are the products for you. All heat tools or styling will only be enhanced with these products. I absolutely recommend trying the Maple Holistics line!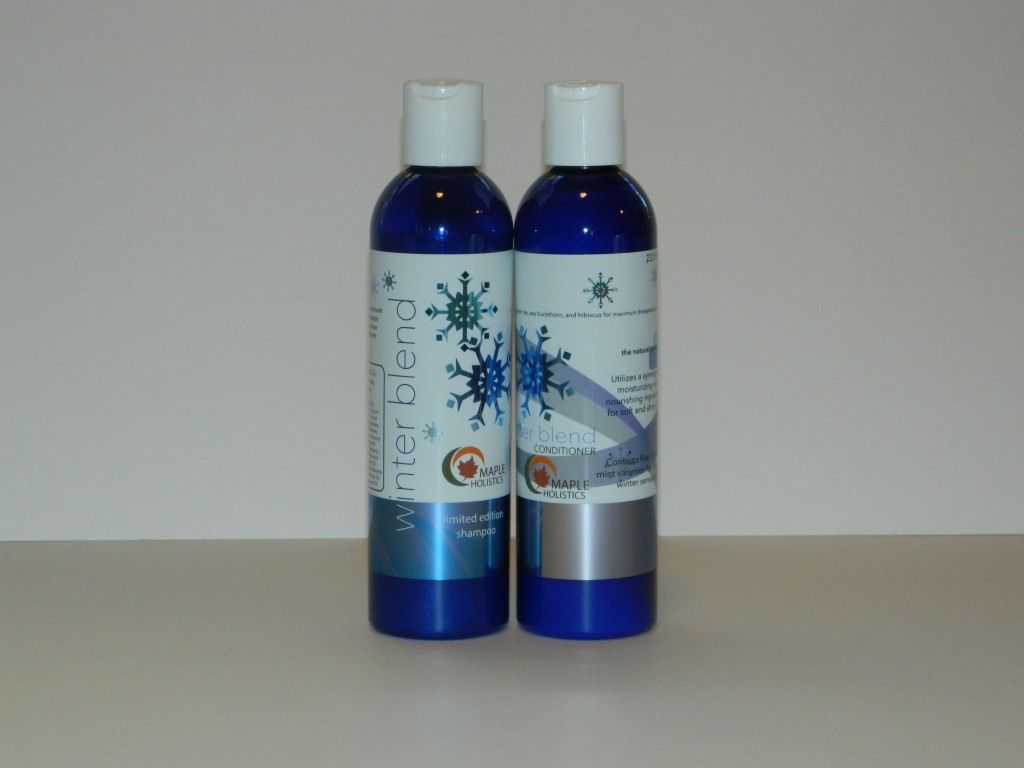 Sadly, I needed to cover a few unwanted grey hairs over the weekend. After my mane was back to looking its old self, I felt ready to take some photos of a classic look that I wear quite often. The air was crisp this weekend with beautiful sunny days. I am originally from Upstate New York and by now I probably sound like a broken record telling you this, but I am used to seeing spectacular fall weather. The leaves are one of my favorite parts of a NY fall. The colors are breathtaking. I have lived in PA long enough to have seen some stinkers when it comes to the autumn season- brown, shriveled leaves fallen to the ground without even changing color. Not this year! Must have something to do with the way we have abused the environment for so long, but the trees are vivid and bright and still intact until they inevitably cascade along the trunk. It was the perfect time to break out this ensemble.
I am wearing black ponte pants from Ann Taylor– a wardrobe staple in my opinion, a black lace 3/4 sleeved top from a quaint boutique in Paoli called Polka Dots, an older pair of Vera Wang for Kohl's biker booties, and topped the whole look with a faux leather biker jacket from H&M. This is such a versatile outfit that can be worn casually, as I have done, or dressier with a clutch and heels. If you were wearing this look in the evening you could swap my pinky colored lipstick for a red or deep plum. I chose to keep my makeup pretty simple and tried my hand at liquid eyeliner, which was an exercise of skill for me. My hand is steady as a rock and then just as I begin to apply eyeliner I shake like a leaf (multiple idioms included). This time I had no problems at all. I used Two Timer- a dual ended eyeliner by NYX Cosmetics, which I absolutely love.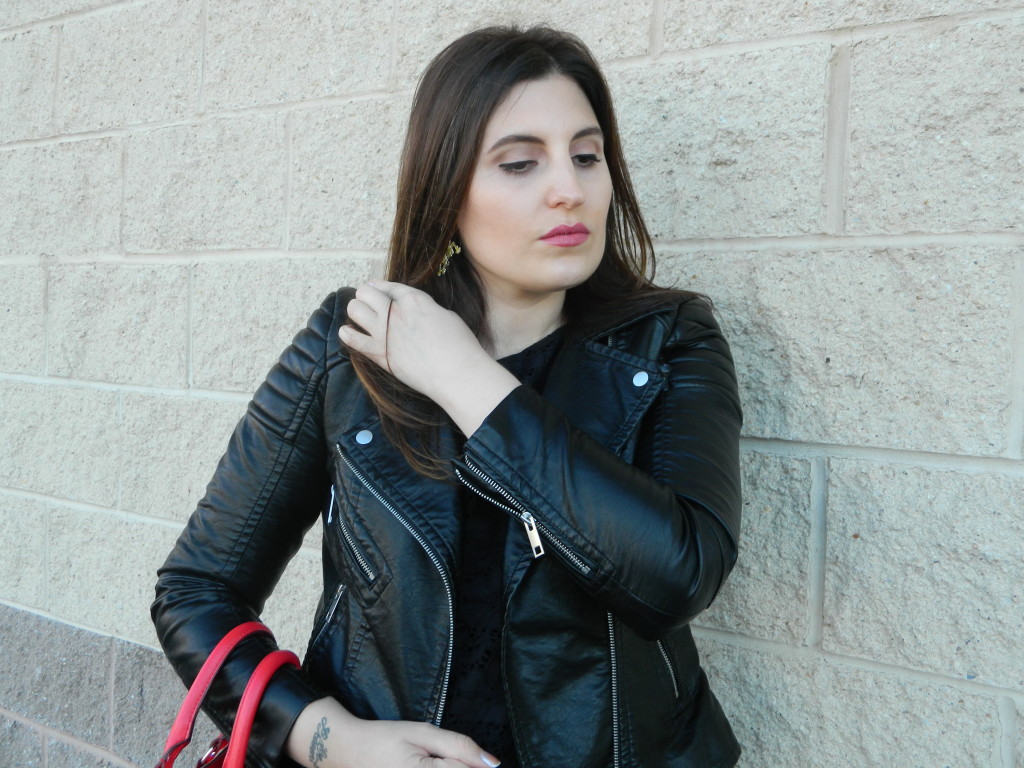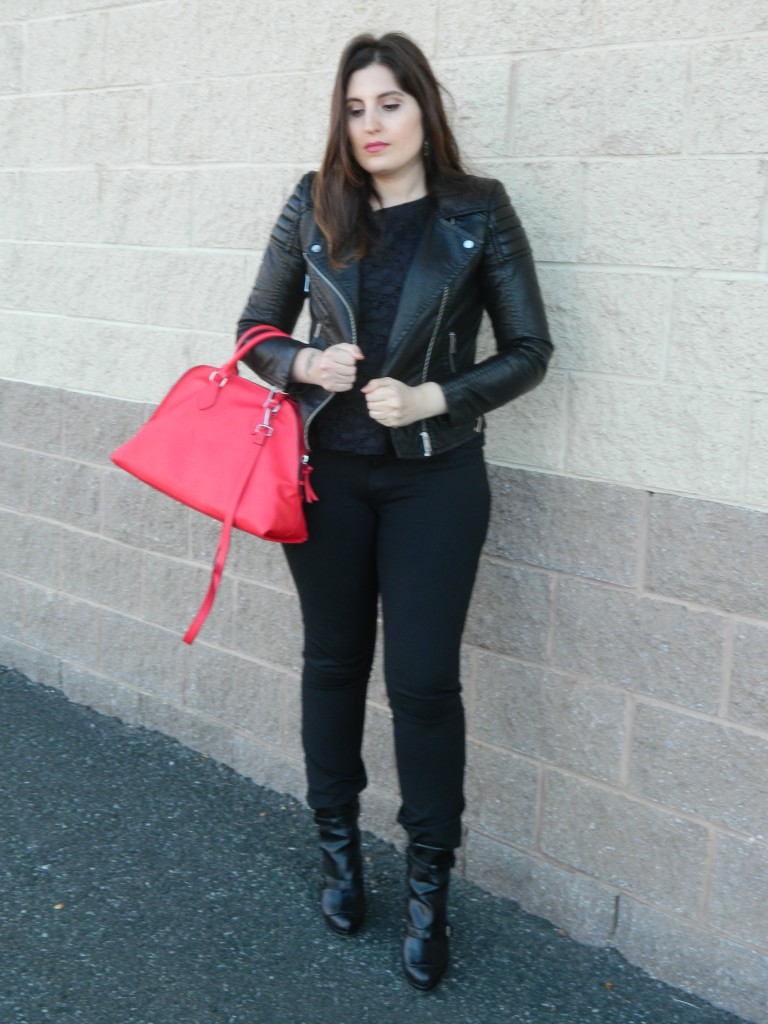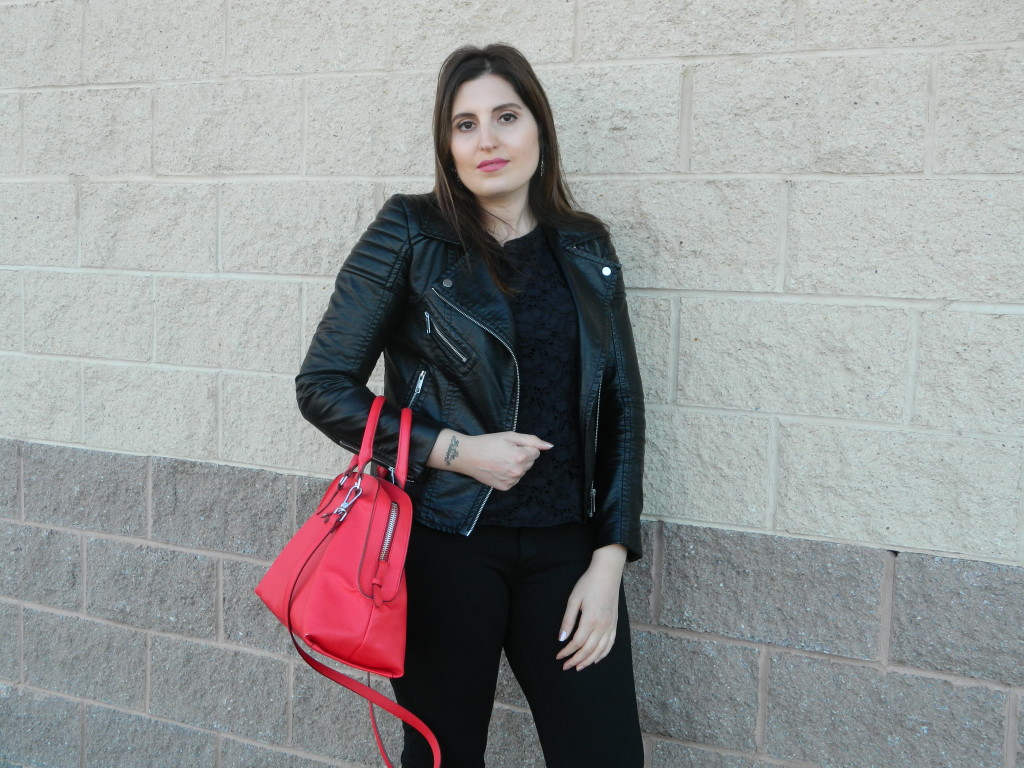 Even though it is still the fall season, the holidays will be approaching like a freight train, one after the next- party after party, gift after gift, big meal after big meal- the running around to visit family and friends. You need to be prepared and let's face it the right outfit is your armor. Making sure your makeup and accessories are just so will increase your confidence to tackle the holiday marathon. Laini Cosmetics and Wild Lilies Jewelry are having a party together offering beautiful complementary mini makeovers all while shopping the striking jewelry collection. Make sure to RSVP! Complete event info below. I look forward to meeting you there!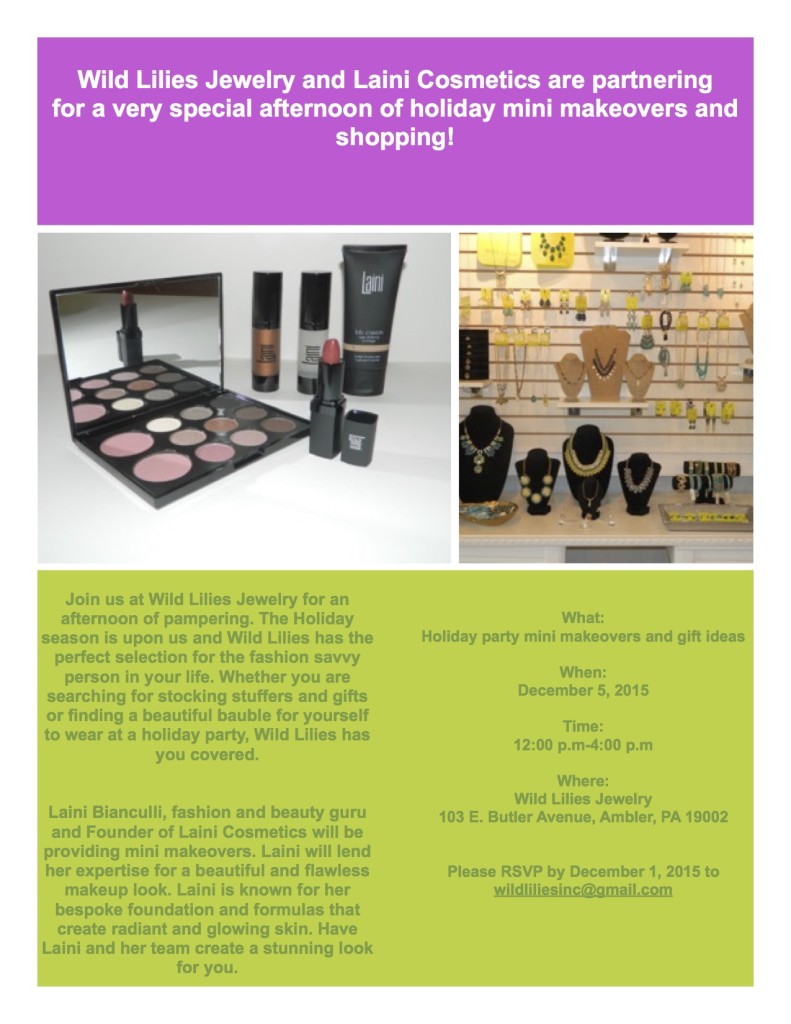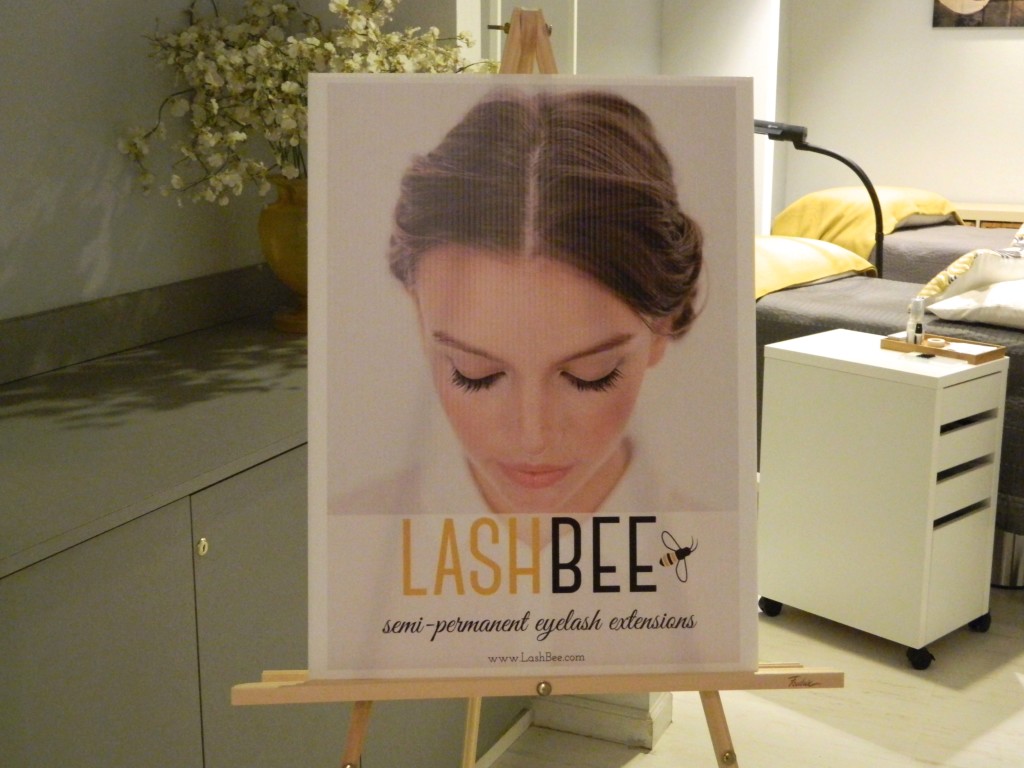 I want to introduce you to LashBee, a startup company developed by two Wharton MBA graduates. Anjali and Erin decided to establish LashBee, specializing in semi-permanent eyelash extensions utilizing engineering and design thinking to create the most realistic looking lashes. These women offer a range of services from a full set to just adding fullness to the outer corners, using synthetic mink, which is adhered to the natural lashes. The semi-permanent lashes shed off just as natural eyelashes will fall periodically. Fills are then applied every 2-5 weeks depending on how many are shed. Lashes are customized to each eye to ensure the most natural and desired look for every client without them falling off by the end of the night. Lash stylists are certified and Anjali and Erin have gone to great lengths (pun intended) to ensure the safest methods and products.
LashBee is currently partnering with the beautiful Anjuthreads salon. They will continue to remain in Philadelphia and will partner with various salons within the area. The LashBee room is tranquil and serene, allowing each client to relax and enjoy the time it takes to apply (approximately 2 hours for a full set) the lashes.
I have to say, I was a skeptic when it came to lashes and all lash apparatus i.e. a curler, which haunt my dreams. After visiting the LashBee instagram (@LashBeeLove) and seeing firsthand the amazing results, I was excited to attend the event. Lashes are natural looking, fuller, and darker. I was struck by Anjali's lashes. They were so customized to her individual eye shape that you would never be able to detect they were extensions. In fact, most women who have the lashes applied do not need to wear mascara or eyeliner! However, the extensions will compliment any makeup look even a liner effect. I was impressed with the quality of the lashes as well as the natural effect. Lashes really do appear fuller and are just as soft looking as natural lashes without a fake plastic look.
The holidays are just around the corner, what better way to arrive at a party than with your best lash forward?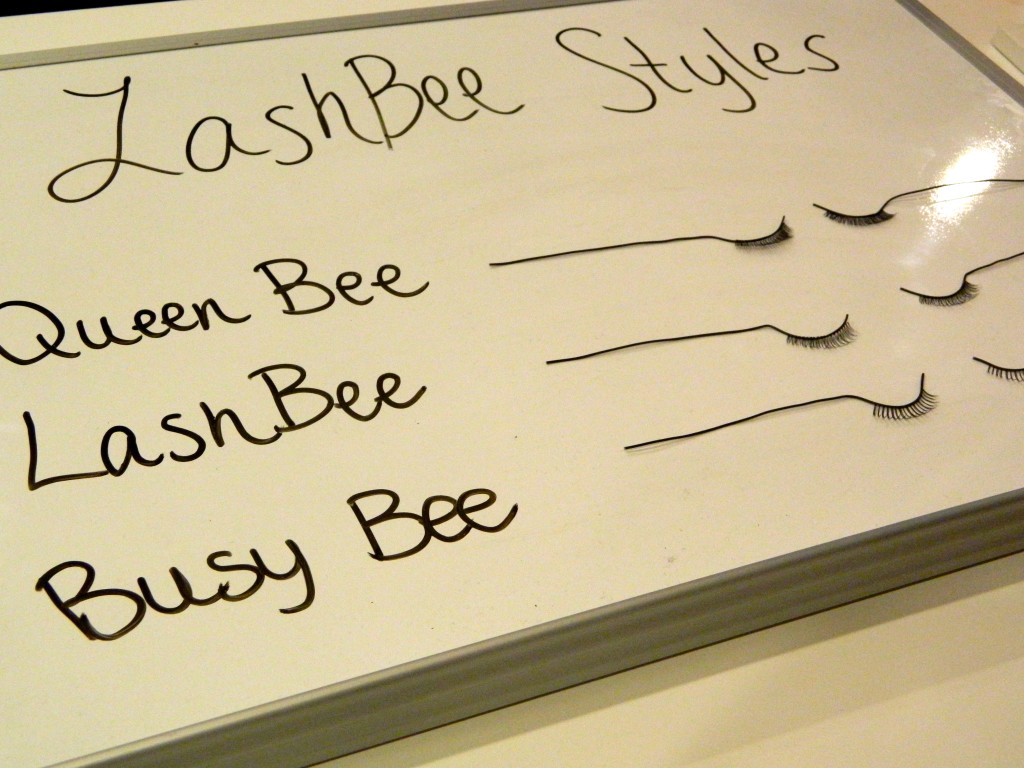 As an upstate New York native, I have grown up with Wegmans. I feel about Wegmans the same way I feel about Wawa now living in the Philadelphia area. Something about the store is comforting and the selection is always expansive. I know that I can always find the specialty items that I require with all of my dietary restrictions. It can be challenging to eat at a restaurant when you have as many restrictions as myself and so many others do. I never even stopped to consider eating at The Pub in the Wegmans in the Providence Town Center in Collegeville, PA. On a night out with a friend we tried the Pub and had a wonderful experience. There were plenty of vegan, nut and gluten free options. My server was also more than willing to make any special requests to make sure that I could eat my dinner without worry. The attention to detail and cleanliness as well as the friendly laid back atmosphere made this a enjoyable dining experience. Check out The Pub menu here.
I ordered the white bean hummus with truffles and veggies. If you are gluten free kindly request that the rosemary bread is left off and replaced with extra veggies. This dish was absolutely delicious. The hummus was flavorful, smooth, and creamy; perfectly paired with the fresh cucumber and roasted sweet red peppers.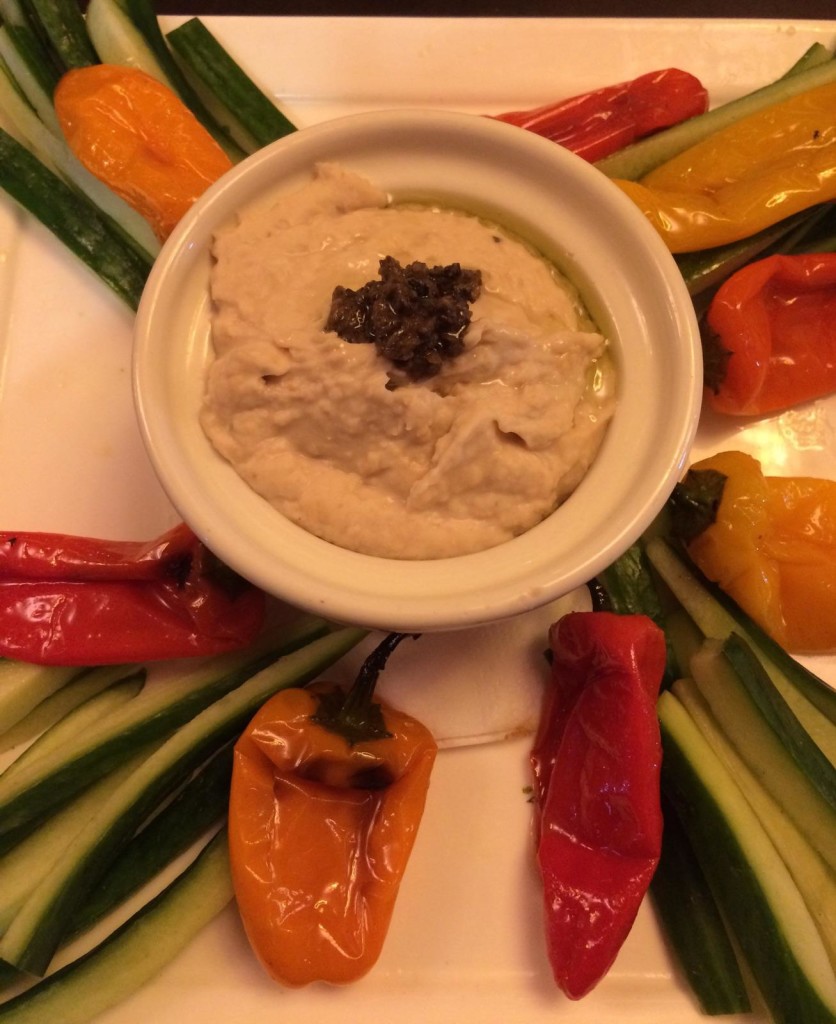 I also ordered the portabella mushroom entree served with artichoke hearts, red peppers, and an arugula salad lightly tossed with balsamic vinegar and olive oil without the mozzarella. Satisfying and scrumptious!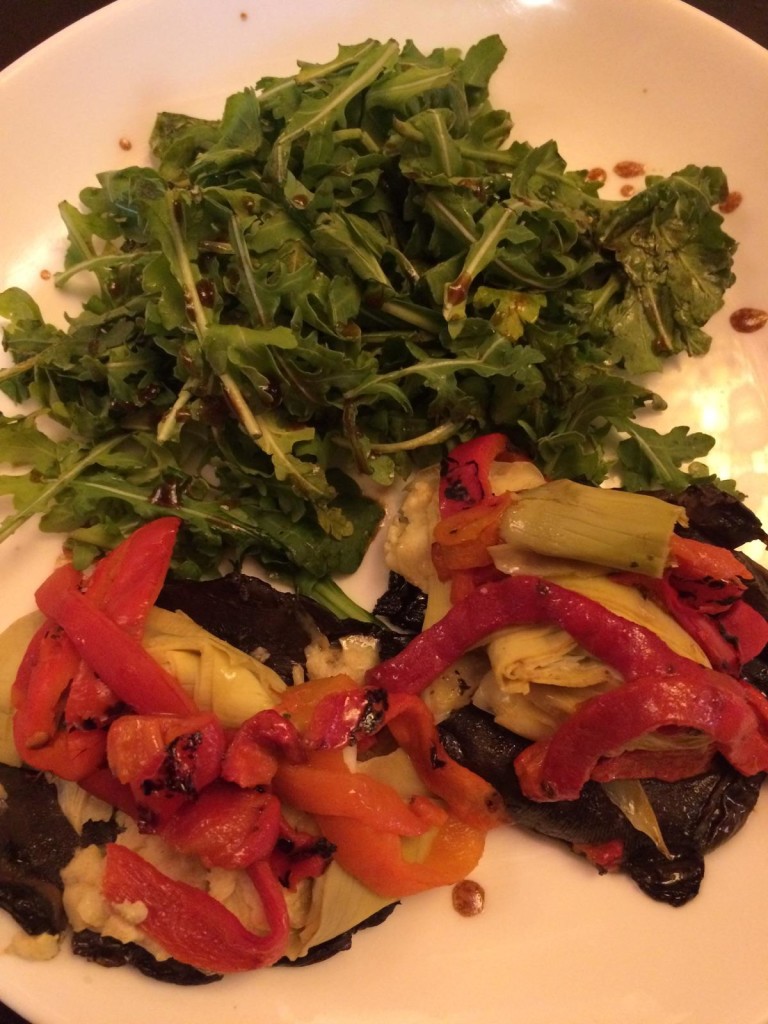 Try the Tuscan Fries, deliciously fried potatoes perfectly seasoned with rosemary, sage, Italian parsley, and garlic.
Halloween is one of my favorite holidays. I have been a Tim Burton fan since I very first saw Edward Scissorhands and Batman. His style and costume choices for his characters are mesmerizing; the attention to detail, the black and white, and moody sets really create a spooky film.  Carving pumpkins and scooping the seeds, trick-or-treating, my Mom's handmade costumes are some of my fondest memories from childhood. Throughout the years some traditions have remained. Baking and watching a scary movie marathon. In fact, I have friends that have told me they are traumatize from some of the movies I made them watch on this one ghoulish night a year. I can't say I am particularly proud that I scarred my friends, but they secretly wouldn't have it any other way. Well maybe they would prefer to have watched a comedy, but that just won't do on all hallows eve. Sadly, I have lost some of my edge and fearlessness that I had when I was just a little girl. One of the first movies I remember watching was the original Texas Chainsaw Massacre. Now, I stick to tamer films. If you are staying in this year and no plans for a Halloween party then here is a list of my favorite Halloween flicks.
Hocus Pocus
Bette Midler, Kathy Najimy, and Sarah Jessica Parker star as sisters and witches hung by townspeople for stealing children and taking their souls. Right before they die, Midler casts one last spell that the sisters can be resurrected on All Hallows Eve. I won't give away how or any other details in case you have not seen the movie. The cast is magical, pun intended. This is a lighthearted, fun, and entertaining family film wrought with innuendo for the adults and tame enough for the scaredy cats.
Sleepy Hollow
I first saw this movie in the theater with my aunt who is also a fan of scary movies. The legendary tale of Ichabod Crane is told with a demonic twist. Johnny Depp plays Ichabod perfectly. Tim Burton is the director and stays true to form with intricate costumes, creepy set, and eerie cinematography. Surprises, moments of gore, and thrilling moments ensue throughout the movie.
Rocky Horror Picture Show
A cult classic horror rock musical with surprisingly morbid moments. Tim Curry leads a cast including a young Susan Sarandon and Barry Bostwick. A couple finds themselves lost and stumble upon a castle. Looking for a phone they soon discover the nightmare inside the walls. Highlights include the amazing soundtrack, dance numbers, and overall quirky dialogue.
Scream 
One of my favorite Wes Craven films (R.I.P.). The entire franchise is worth seeing, including four films in total. It's the original that is arguably the best. Teens are terrorized by a ghost masked killer with a large knife. At the time this slasher film epitomized the 90's featuring hip dialogue by a-list actors. The audience is left guessing as to who is the killer. Craven does not take himself too seriously and incorporates and pokes fun of other horror classics within the film.
Halloween
Jamie Lee Curtis, one of the original scream queens stars as the sweet babysitter. Background- a mentally unstable murderous boy is placed in a mental institution and escapes as an adult on the creepiest night of the year. On Halloween he wreaks havoc on a sleepy town. John Carpenter's score is just as iconic as the film itself and adds to the extreme scare factor.
The Wolf Man
Lon Chaney Jr. is perfect as the distraught man who realizes that he has become a monster. A classic black and white film with more allusion that actual gore. Pure entertainment and one of the original versions of one of the most iconic Halloween creatures- the werewolf. Lon's facial features are still transparent through the addition of makeup and hair, which makes it truly effective. His expressions are what keeps the audience transfixed- his humanity is not totally lost.
Honorable mentions for those who are diehard horror movie fans- Salem's Lot, Rosemary's Baby, The Shining, Psycho, and The Mothman Prophecies.
"What's your favorite scary movie?"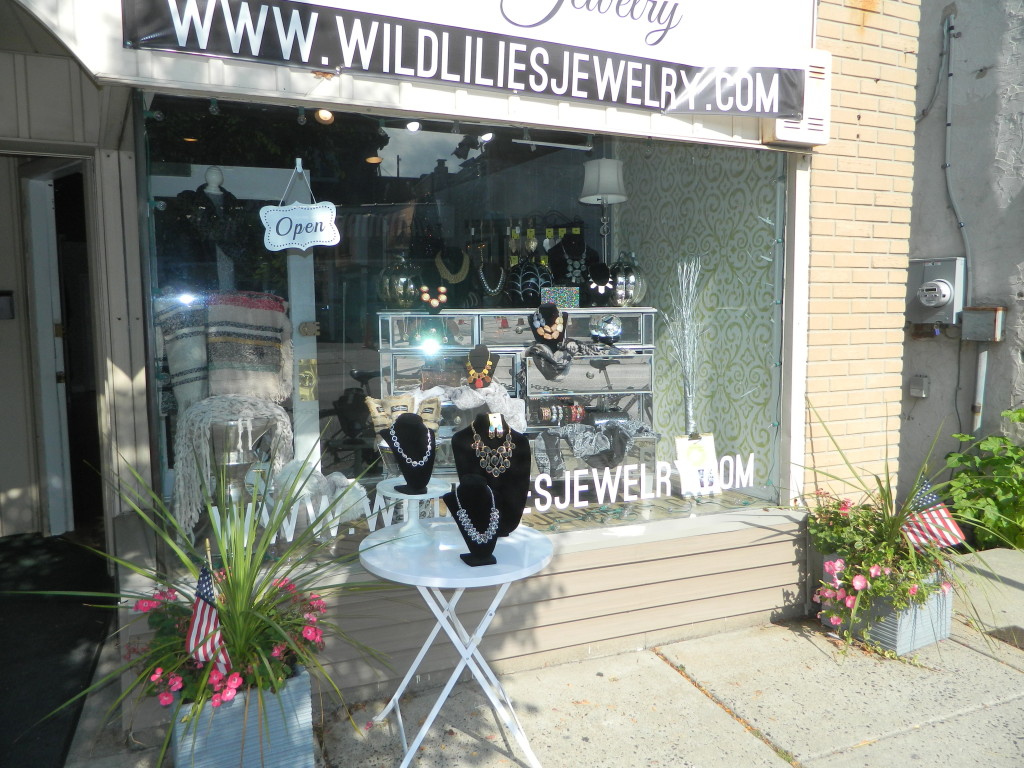 Fashion, beauty, jewelry should be affordable. Why? so the masses can also enjoy the finer things in life without quality and style suffering. I know that Anna Wintour would disagree with this sentiment, but let's be honest, not everyone can afford designer fashion- does that mean that the 99% of the population should go around looking schlumpy?
I don't believe so and either does Stephanie Greenbaum, owner of Wild Lilies Jewelry. After years of retail experience and studying Entrepreneurship at Temple University it seemed natural for her to open her own boutique. The idea came to Stephanie while at school. She wanted to dress true to her style, but was having difficulty finding jewelry that she could afford on a student's budget. Unwilling to compromise her style she developed a plan to open a jewelry boutique that offered affordable, beautiful, and stylish pieces that not only reflected her taste (bohemian and punk rock), but that of others. Her friendly and inviting store displays a variety of necklaces, bracelets, earrings, rings, and accessories in both statement and understated selections.
When Stephanie contacted me I was all too happy to plan a trip to Wild Lilies. The boutique is located in Ambler, PA and is surrounded by equally interesting shops and the Ambler Theater. As I walked into the store I immediately felt at ease. The decor is chic, but comfortable- furnishings are from Home Goods to keep with the theme of the store. Positivity is integral to the shopping experience. Good vibes, kindness, and happiness is all apart of the brand that Stephanie has built. Displays are pristine allowing the merchandise to really shine. Customers can easily browse while Stephanie lends a hand to pick out the perfect piece for every occasion. She travels to New York and various trade shows to select each piece herself. She makes sure to include trendy and classic accessories. Brides can shop for their bridesmaids gifts, concerts and various events, dressing up a casual look, girls night out, date night, all could be found under one roof.
Fall is upon us and winter is looming. Chunky knitwear, layers, and heavy coats are going to be the uniform for us East Coasters. This store will save you from feeling and looking drab. Adding a piece of special jewelry will elevate any look and keep you looking stylish all season! Plan a trip to Wild Lilies- you will not be disappointed. And remember- the holidays are right around the corner!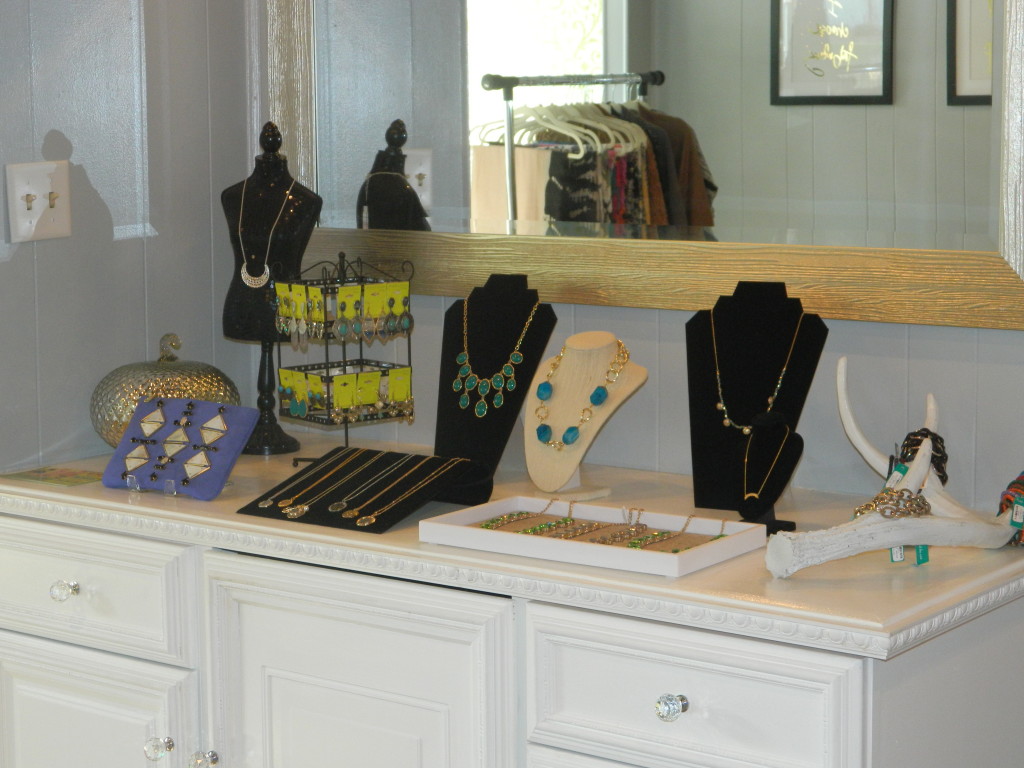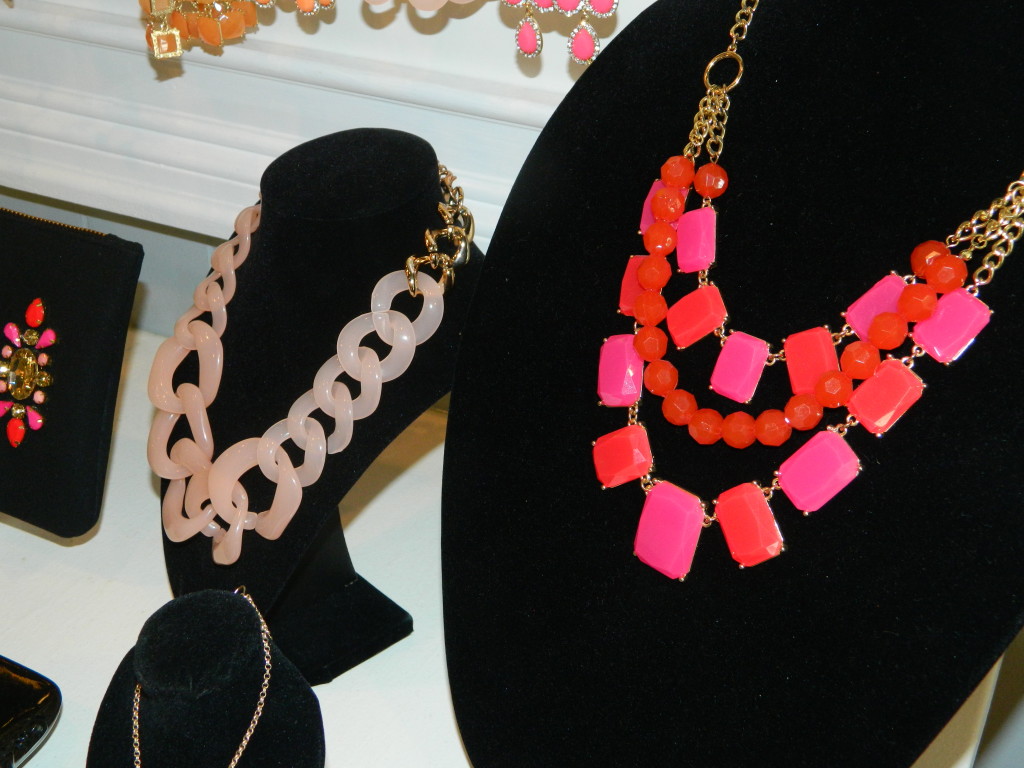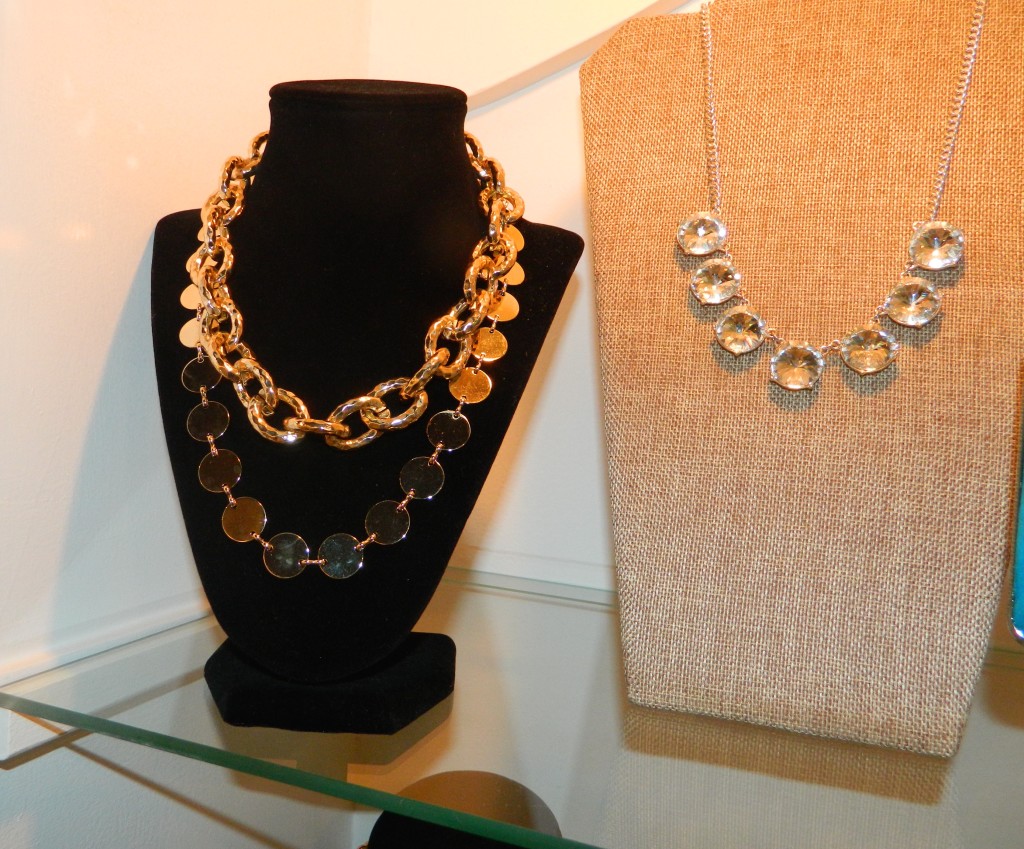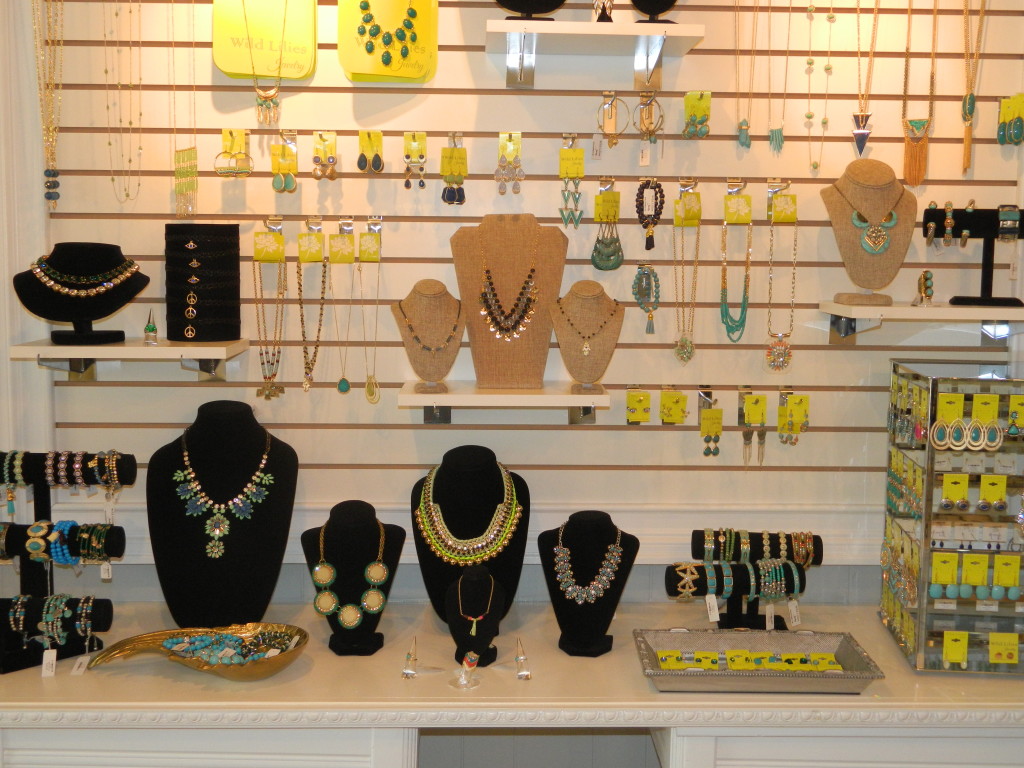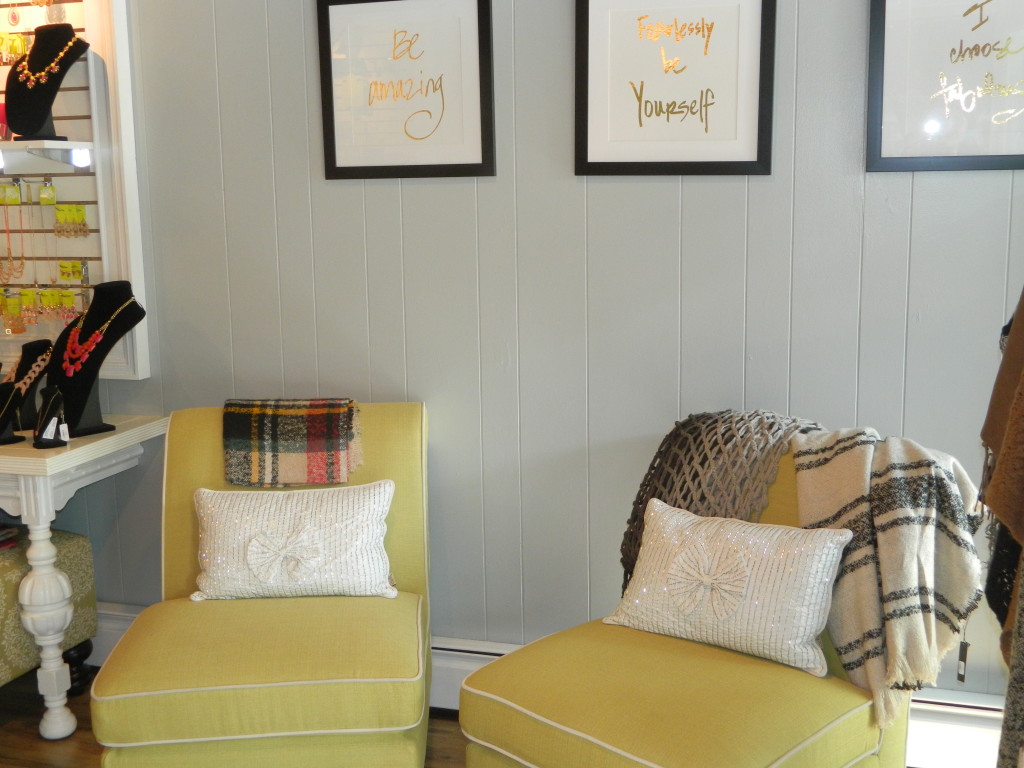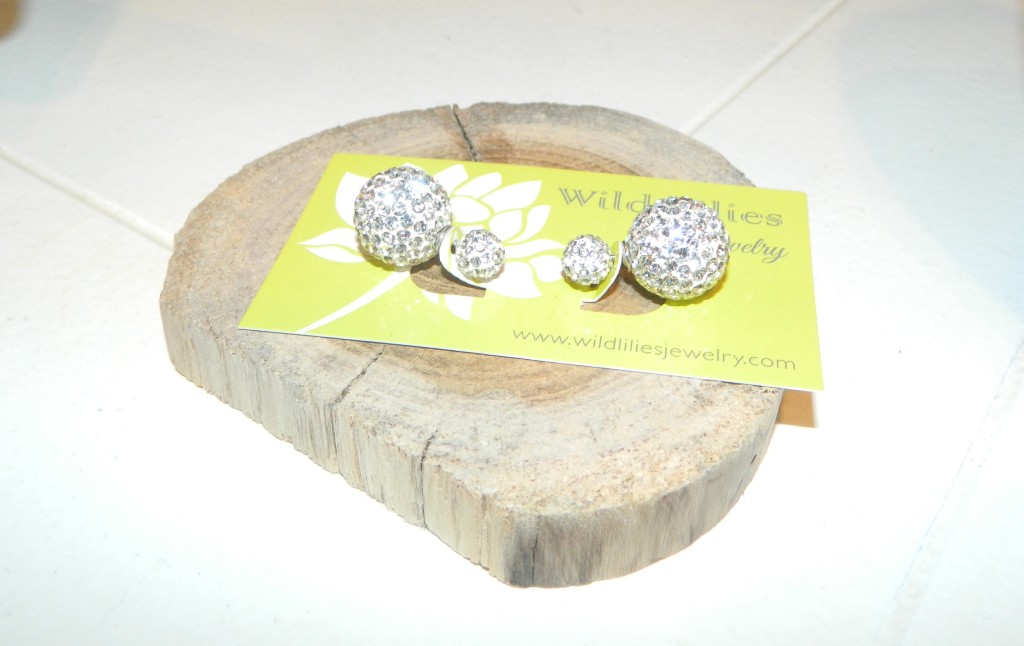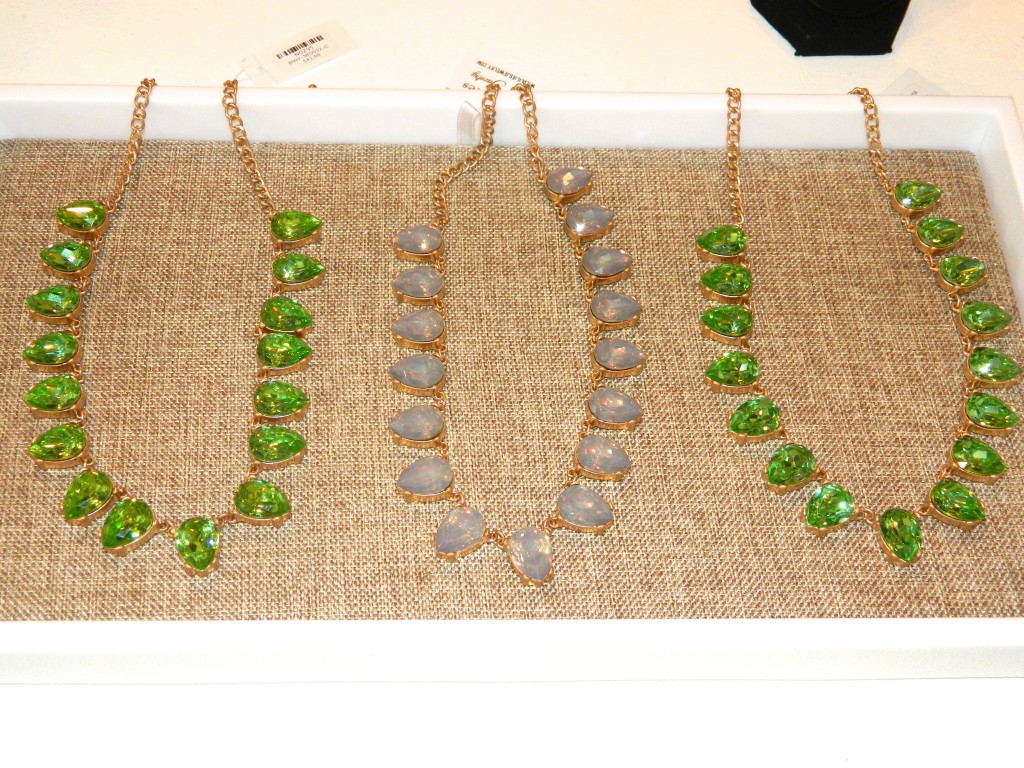 I have been an admirer of Sophia Loren since I can remember. I am not alone- she is one of the most iconic women, known for her acting and modeling yes, but it is her beauty, style, and grace that continues to draw devotees. After her long relationship with Dolce & Gabbana, wearing their Italian designs perfectly, the international brand has paid tribute to the beauty with a glossy cherry red lipstick. No.1 is a signature look for Sophia and all women wanting to wear a shade of red and still wear her famous eyeliner look.
As soon as I heard that this lipstick was available, I made a phone call to Saks Fifth Avenue in New York. I placed my order with a lovely man, Hugo, who made sure to find products that did not have any shea butter; an ingredient of which I am allergic. When the lipstick arrived the packaging was just as beautiful as the lipstick itself. A gold bullet engraved with Sophia's signature in black. Hugo also hooked me up with a sample red matte lipstick, Dolce & Gabbana in Flirt.
I waited until I actually had somewhere to be instead of simply playing dress up with the lipstick- a very tempting option. I wanted to do it right, full makeup. I was inspired by Sophia's expressive eyes and the 60's eye look, but I wanted to modernize it with more of a graphic detail. Using Nyx Two Timer dual ended eyeliner I created my version of a girls night out eyeliner look, complete with of course my new lipstick! Even though combining both statement eye and statement lips is a trend this fall, I tend to pick one or the other. In this case, the lipstick is much softer in color than a true matte red for instance, with a purplish undertone. The two are not competing, rather complimenting one another.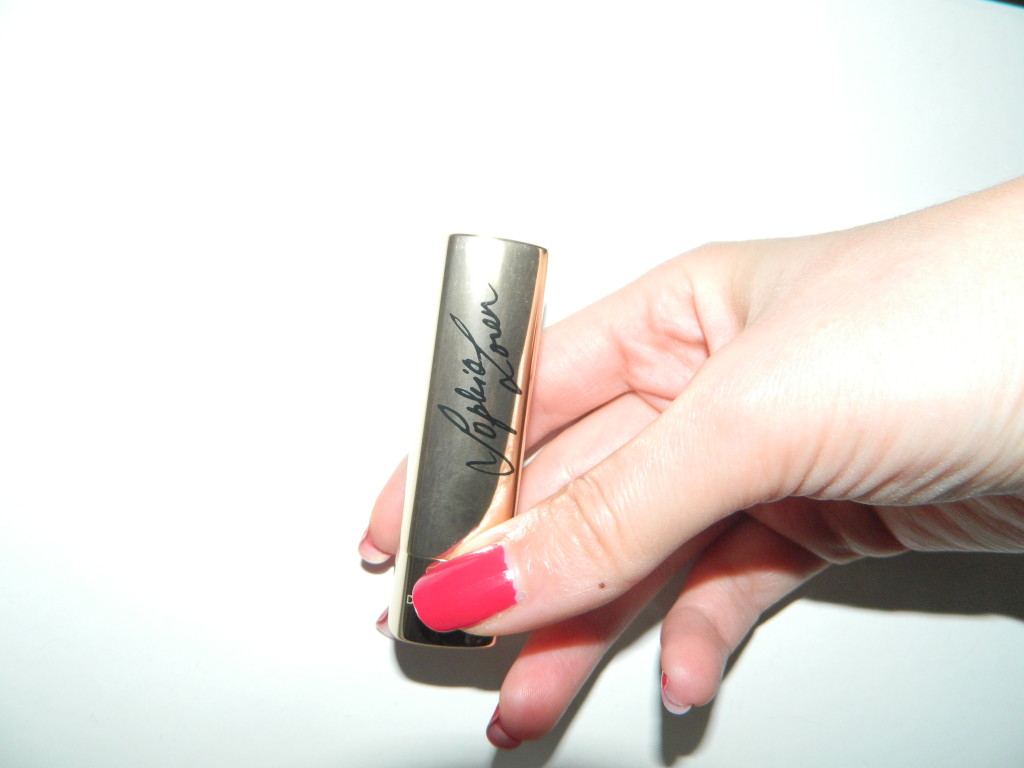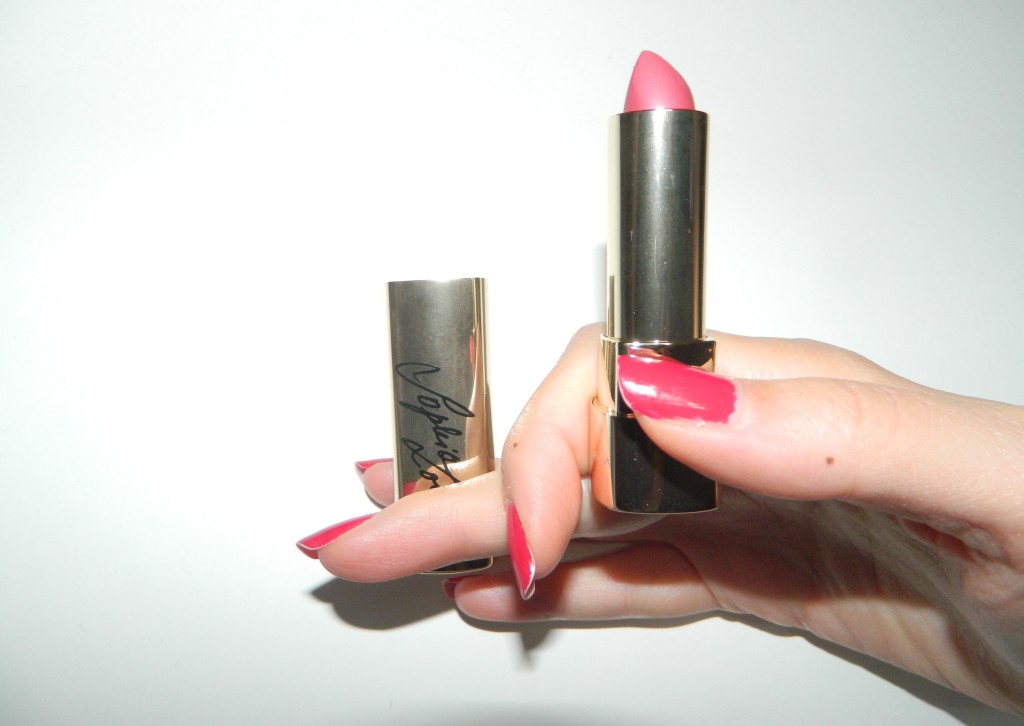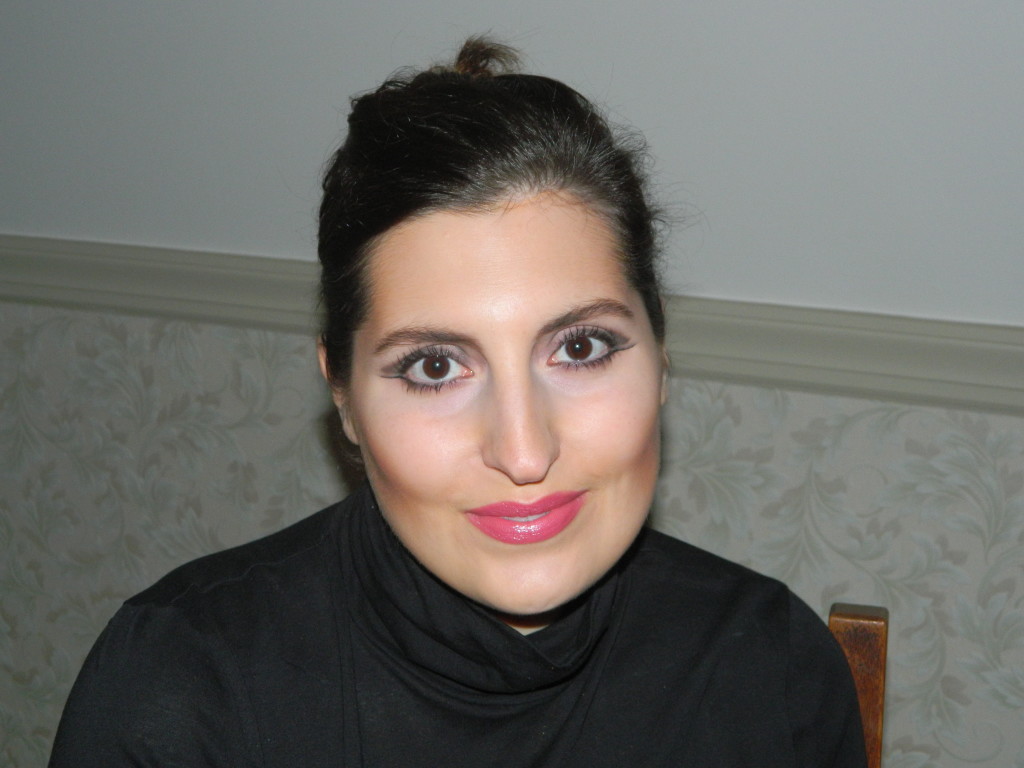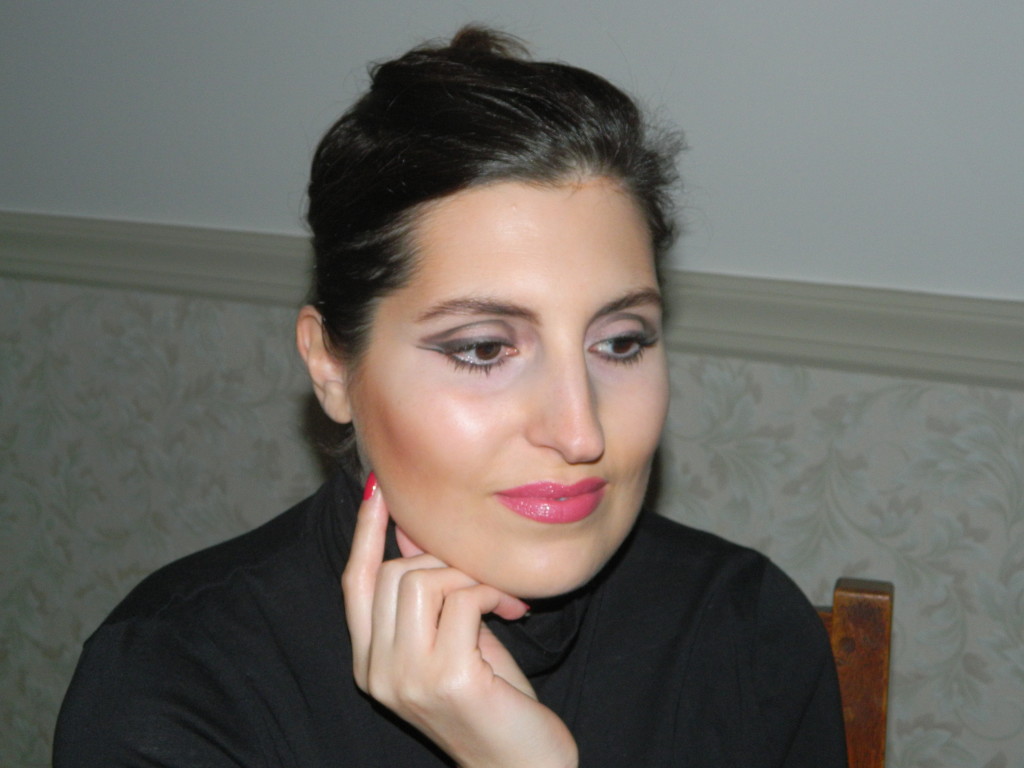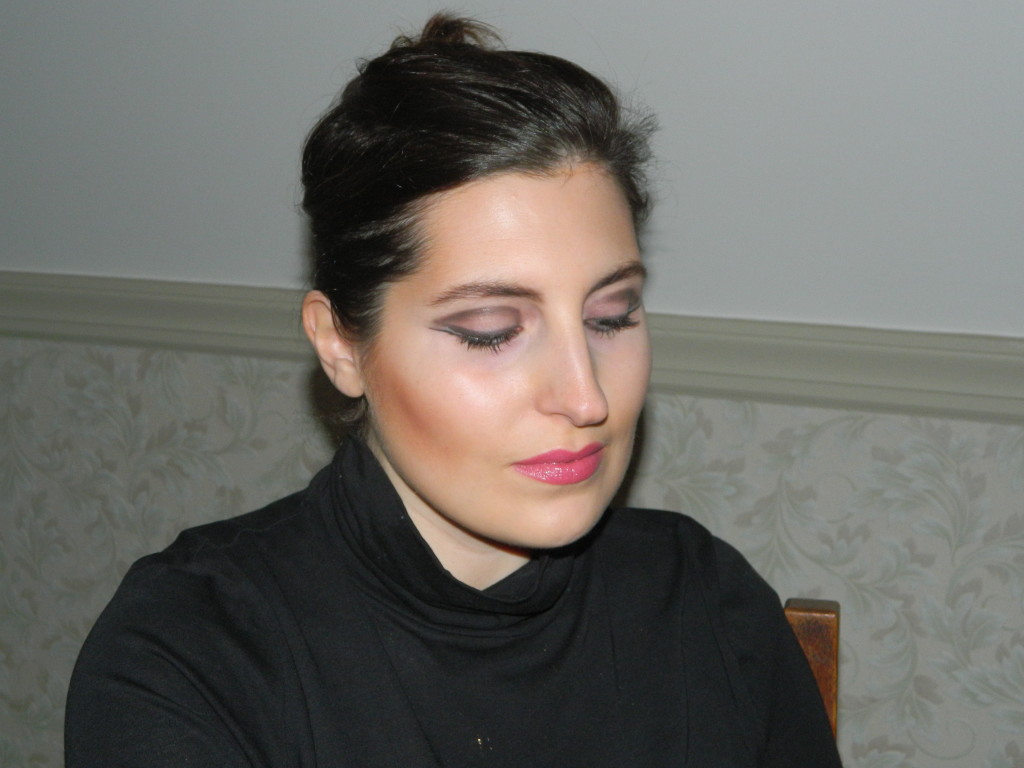 Copyright © Dandelion by Pexeto