Fall and winter are my favorite seasons for fashion, but I usually do my shopping in dribs and drabs. I like to first make a game plan, picking staple pieces and supplementing the rest with last year's wardrobe. I have a collection of boots, coats, and sweaters which carry over each season so I try to add accessories and new pieces to freshen up the look.
Here are some of my picks for a stylish and impeccable fall wardrobe.
Faux suede leggings at Ann Taylor. You cannot kill the clothing from Ann Taylor. The quality is remarkable. Each piece keeps its shape and color beautifully even with multiple washes.
Houndstooth jacket at Zara. The blazers at Zara are the perfect option for those of us who like the fit of tailored clothing without having the trouble of getting it tailored specifically.
Long sleeved bodysuit at Asos. Adding a thin shirt to your wardrobe is important so you have the option to layer.
Knee high boots at H&M. The taller the boot, the warmer. They can be worn over leggings or with opaque tights and a skirt.
Chucky knitwear at shopbop. A well fitting sweater is a staple for fall. Depending on the weather you may only need a flattering sweater with a scarf and a pair of jeans.
In celebration of the official first day of fall, I am posting my plaid poncho. Yesterday was sunny, but there was a briskness in the air, a beautiful day for layers. September can be a tricky month in terms of weather. It is important to keep transitional pieces in your wardrobe to bridge the gap between summer and fall. I like to layer summer dresses over jeans or leggings. Simply throw on a light jacket, cardigan, or blazer over sleeveless dresses for extra warmth.
In these photos I am wearing a sleeveless black tank dress over faux leather and suede leggings. To really pump up the fall wardrobe, I wore booties with a zipper detail and bundled with my oversized plaid poncho, all purchased at H&M. I have a confession to make about the poncho. I saw it hanging on the rack and immediately grabbed it. However, I thought it was a large scarf. It was not until I returned home and removed the tags that I noticed there was something off about this scarf. That's because it was a poncho! I fell even more in love with this accessory. Sometimes that just happens.
"The best part is you can shorten it and wear it again!" One of the most infuriating quotes from the movie 27 dresses. Sadly, it is a rarity that bridesmaids dresses will be worn again let alone outside a wedding. This sentiment does ring true to this outfit choice. Switch the poncho with a moto jacket or a tuxedo blazer with a autumn colored scarf like pumpkin orange or royal purple. The booties could easily be swapped with a pair of heels for a night out. The possibilities are endless, which makes this the perfect look to keep on hand during this season.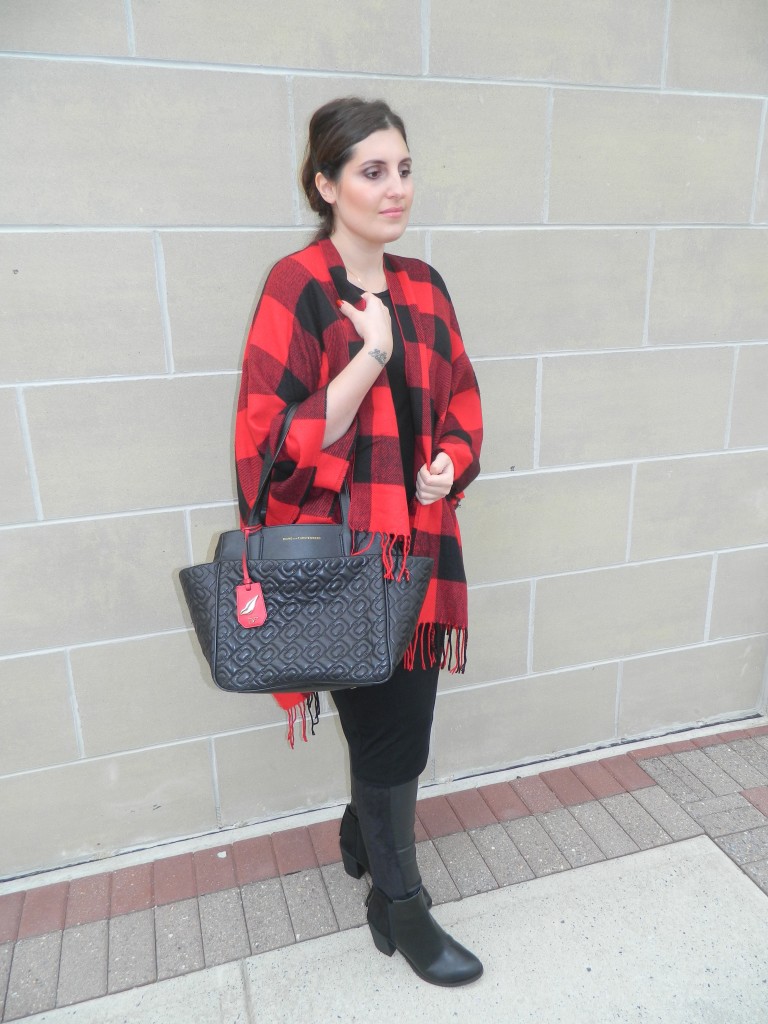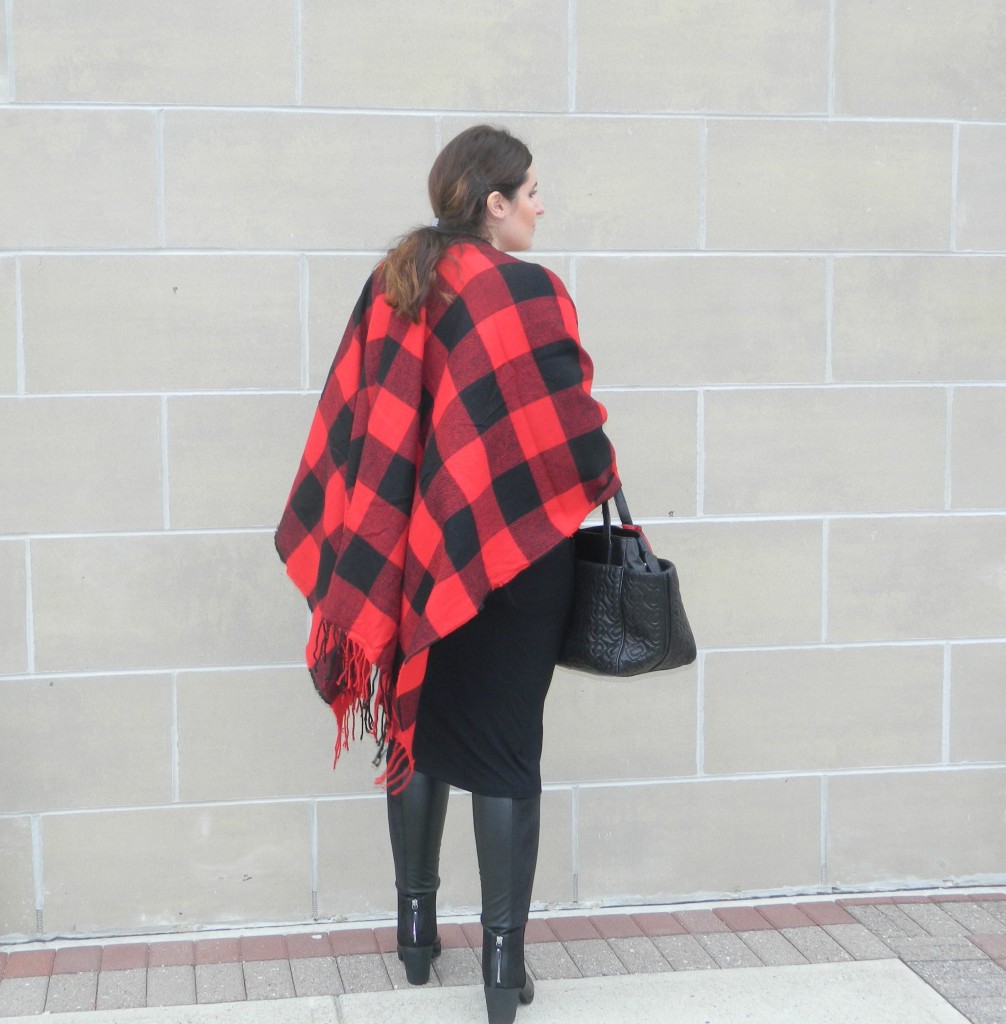 Marc Jacobs SS16 collection featured bold prints and mixed media. This collection is definitely not for the minimalist. The makeup looks on the models were designed by none other than NARS creator himself, Francois Nars. His finished look displayed vibrant eyes with heavy mascara and berry stained lips.
Here are the products used to achieve this look.
FACE
EYES
LIPS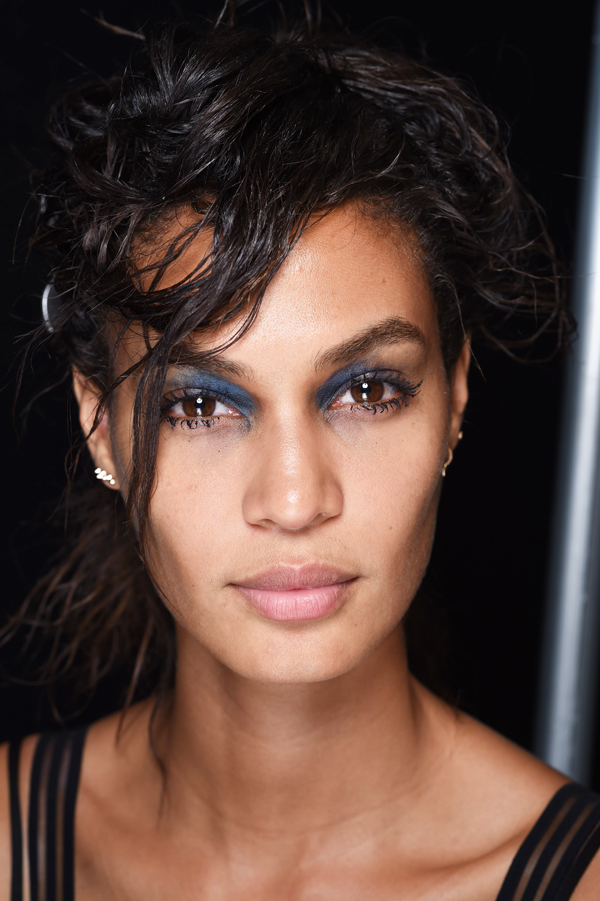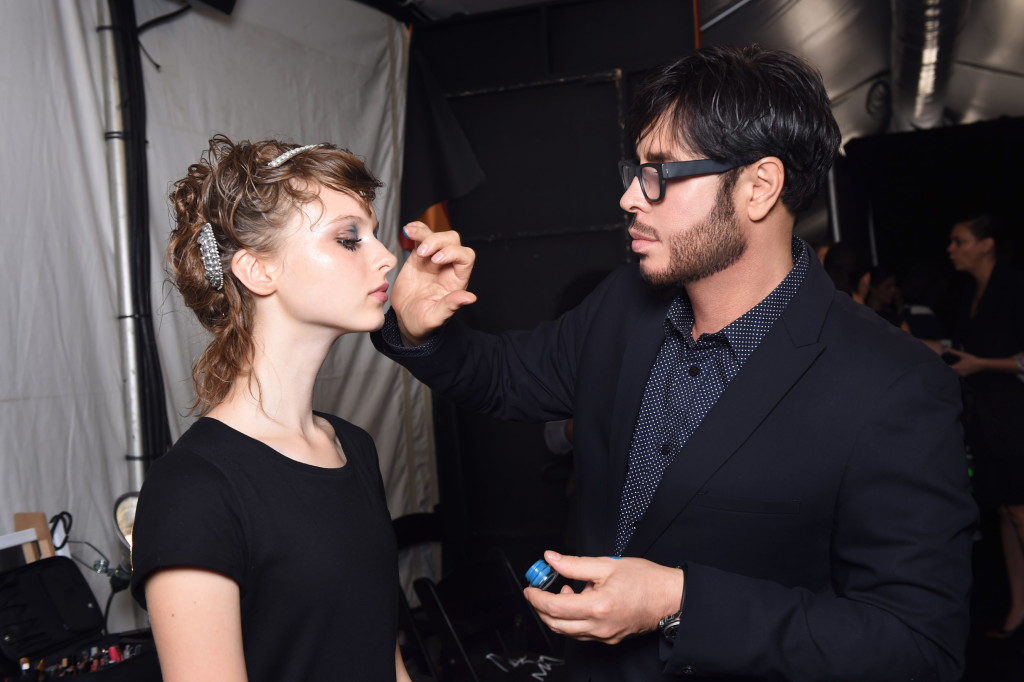 Uzo, NARS international lead makeup stylist, created a 70's inspired makeup look to compliment Michael Costello's SS16 collection. Michael wanted to invoke the spirit of Studio 54 using mod lipsticks and shimmering eyeshadows. His collection features flowing and effortless looking designs, dramatic capes, and plunging necklines.
Here are the NARS products used to create the makeup looks!
Philly's own, very talented, Ty'ron Perrin, debuted his dazzling SS16 collection this past weekend at NYFW to a packed audience, including recording artist, Jazmine Sullivan. Ty'ron's pieces from his very bold "Untitled" collection featured sheer tops and bodices, feather detail, and meticulously tailored blazers. Follow the Marquette collection on instagram @Marquette21 Photography credits: Abri Photography and Alexi Reibman.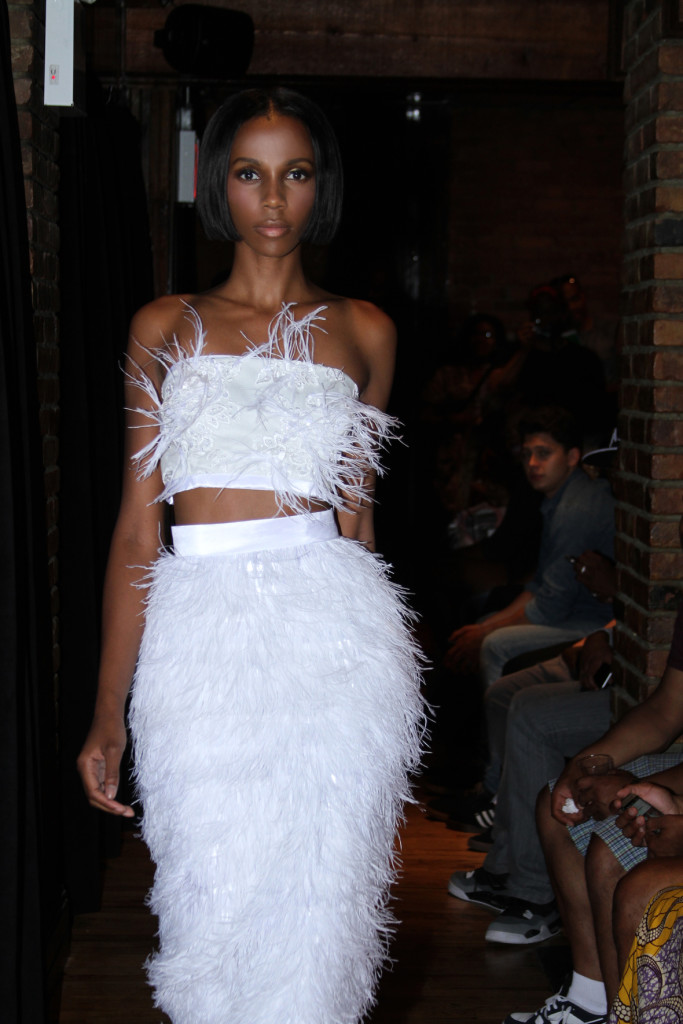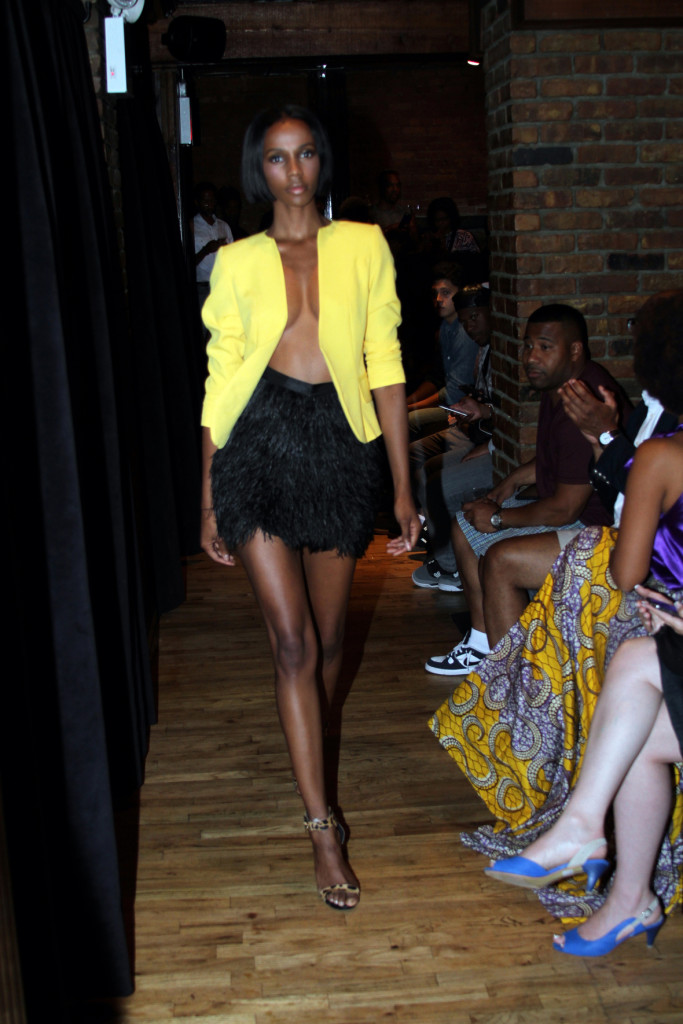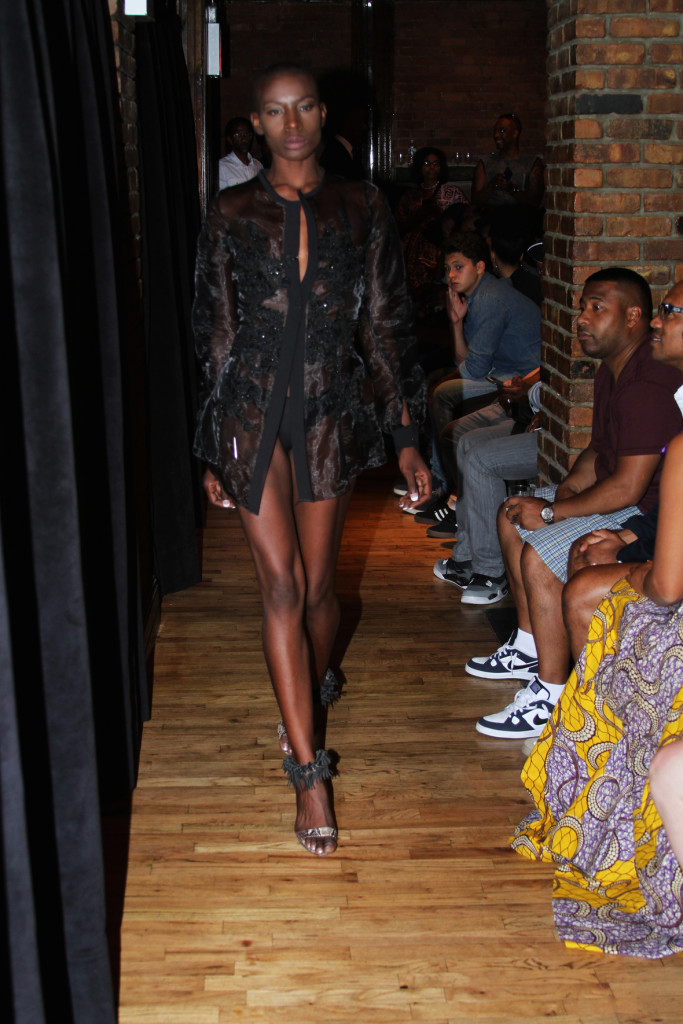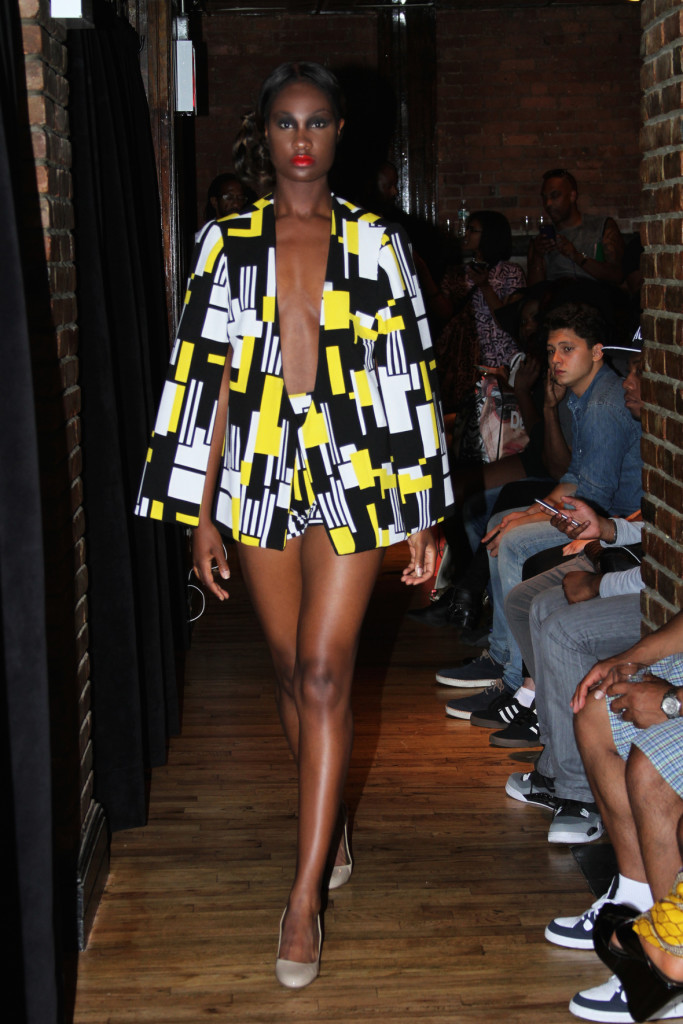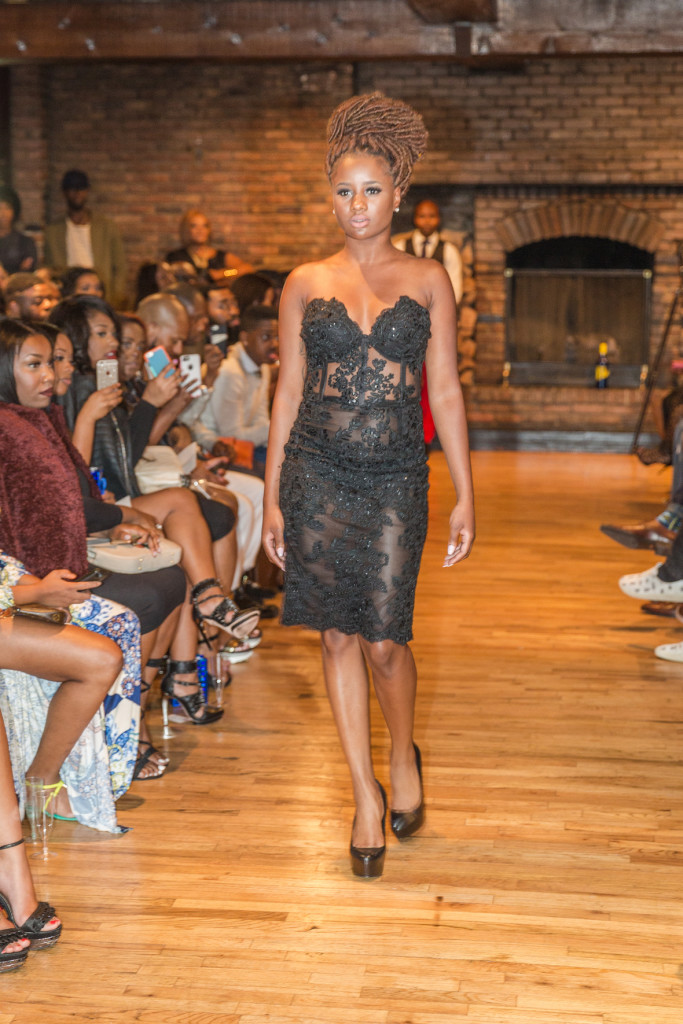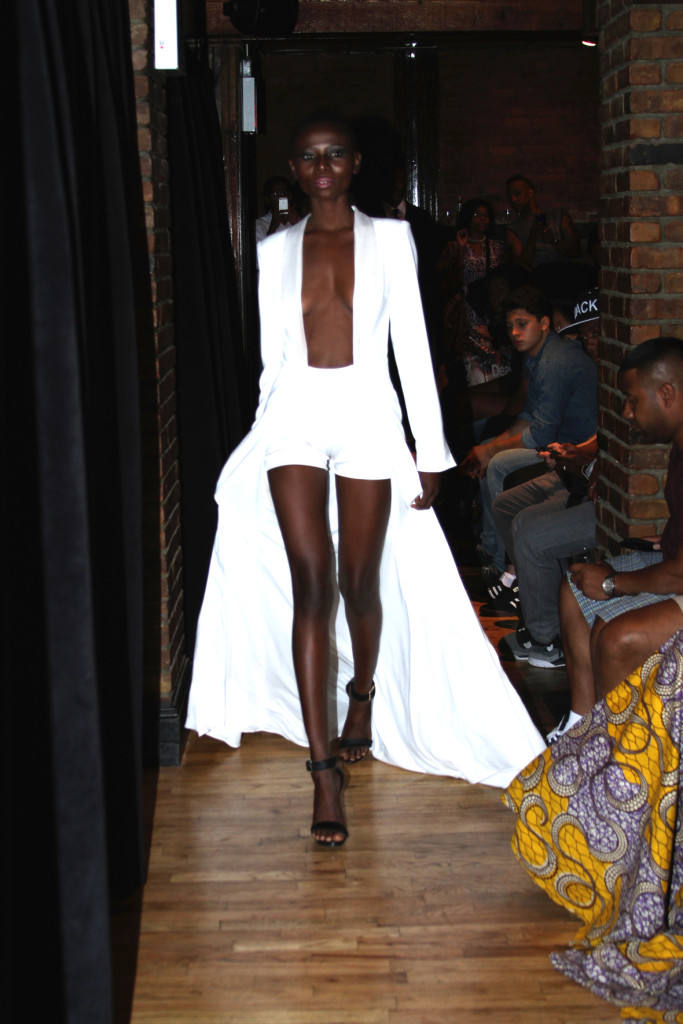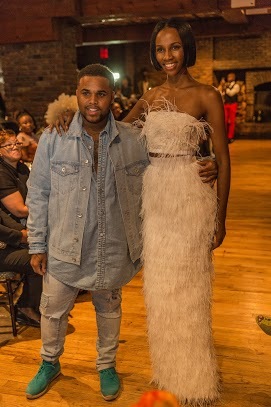 Mansur Gavriel's new spring accessories collection from NYFW included gorgeous mules in bold colors. These fabulous spring accessories were displayed in a fictional department store with both "Shop Girls" and "Clients." James Boehmer, Director of Global Artistry for NARS stayed with the motif of the shoes and created a look inspired by the 50's and 60's.
Makeup used for the Shop Girls:
FACE
EYES
LIPS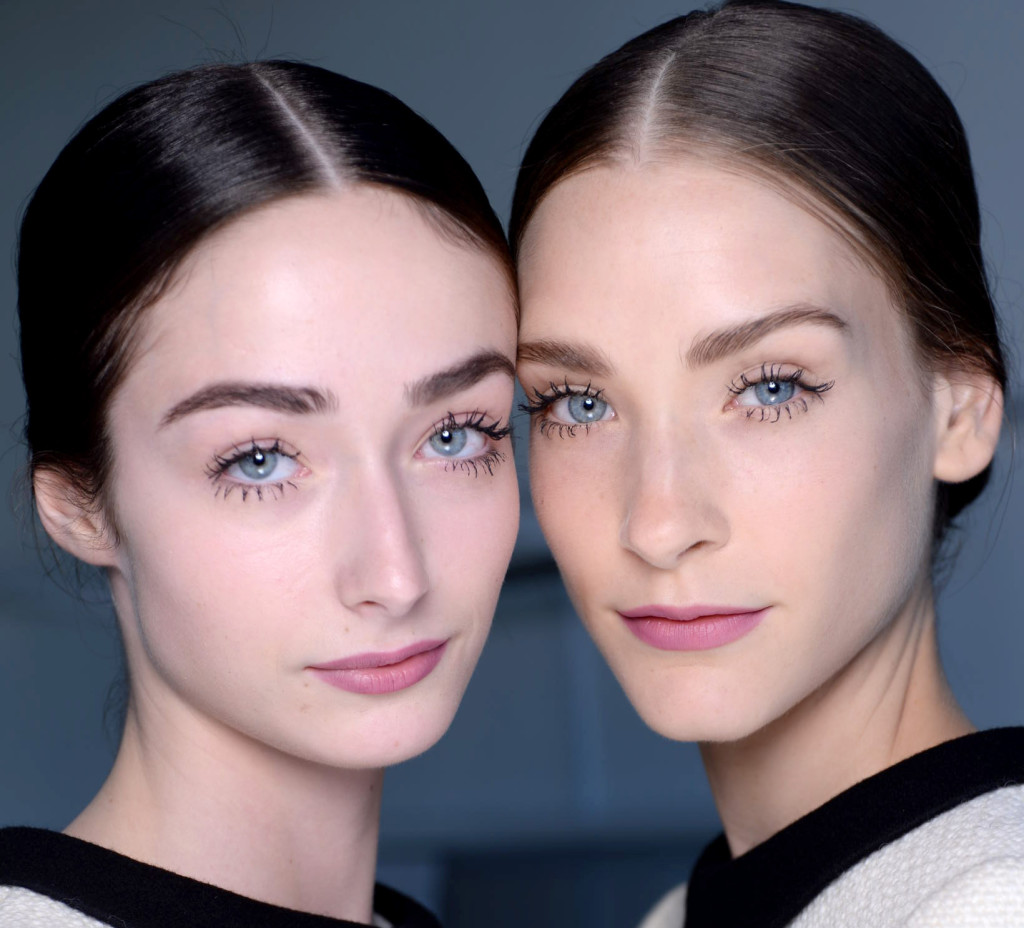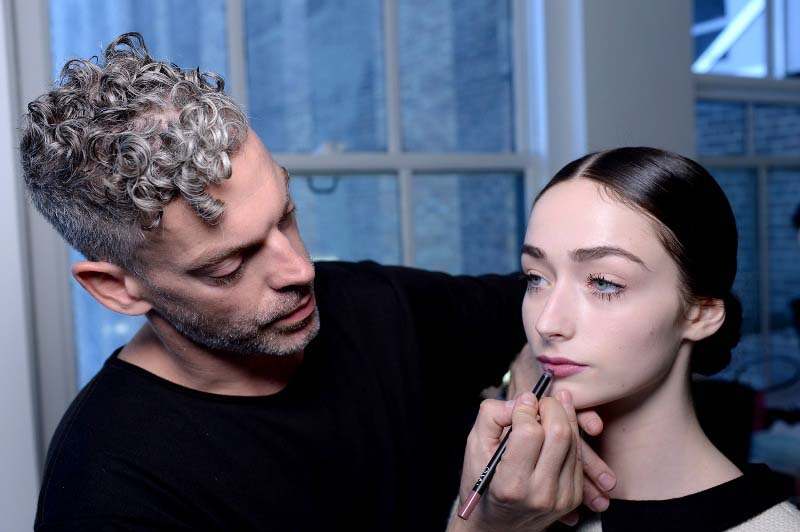 Makeup used for the Clients:
FACE
CHEEKS
EYES
BROWS
Matte Eyeshadow
(shades Blondie, Bali, Bengali and Coconut Grove depending on hair color)
LIPS
Rosecliff and Banned Red Lipstick (New for Spring 2016; for now try
Cruising Lipstick
)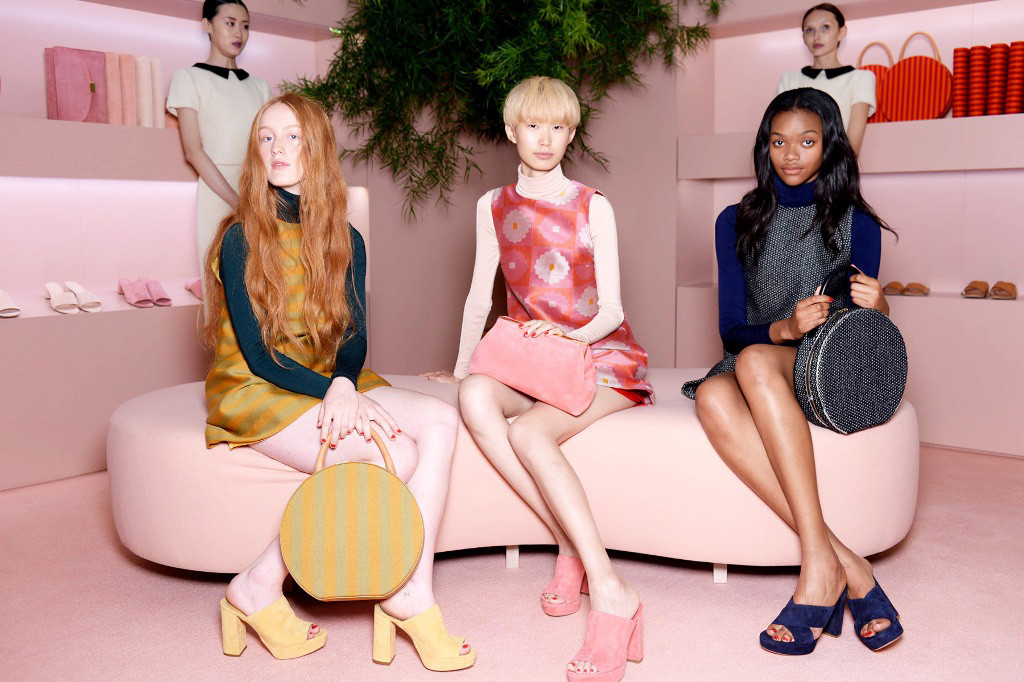 Last week, Alexander Wang debuted his SS16 collection during NYFW. His collection was reminiscent of 90's streetwear- mixed media, utilitarian, sporty pieces.
The makeup look was achieved by lead artist, Diane Kendal for NARS Cosmetics. Applied to the models faces was Luminous Moisture Cream, to achieve bright, glowing skin.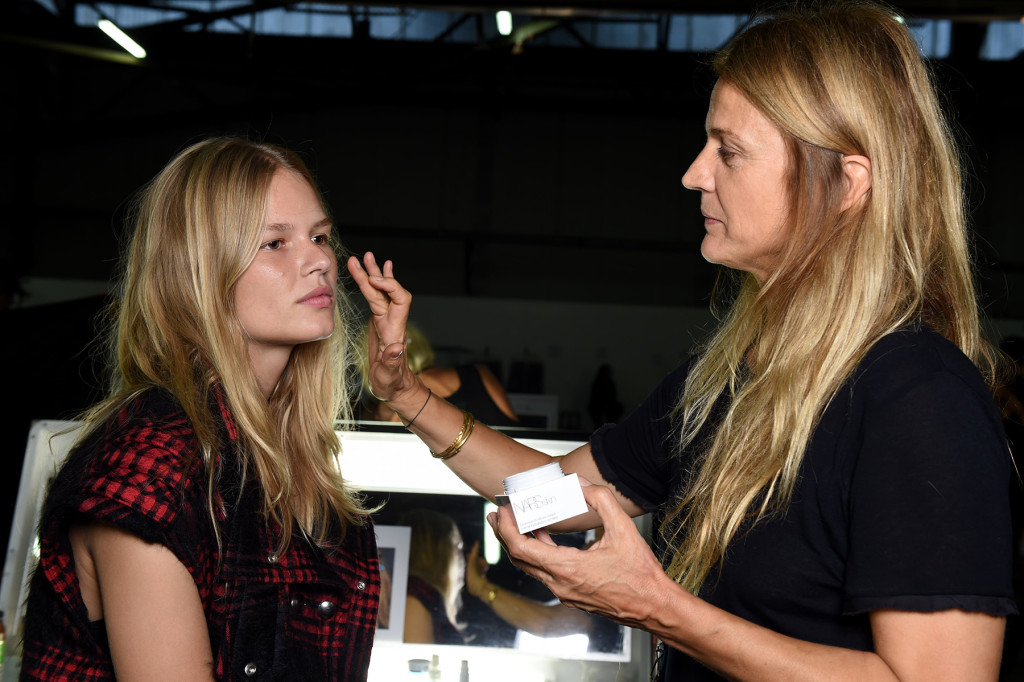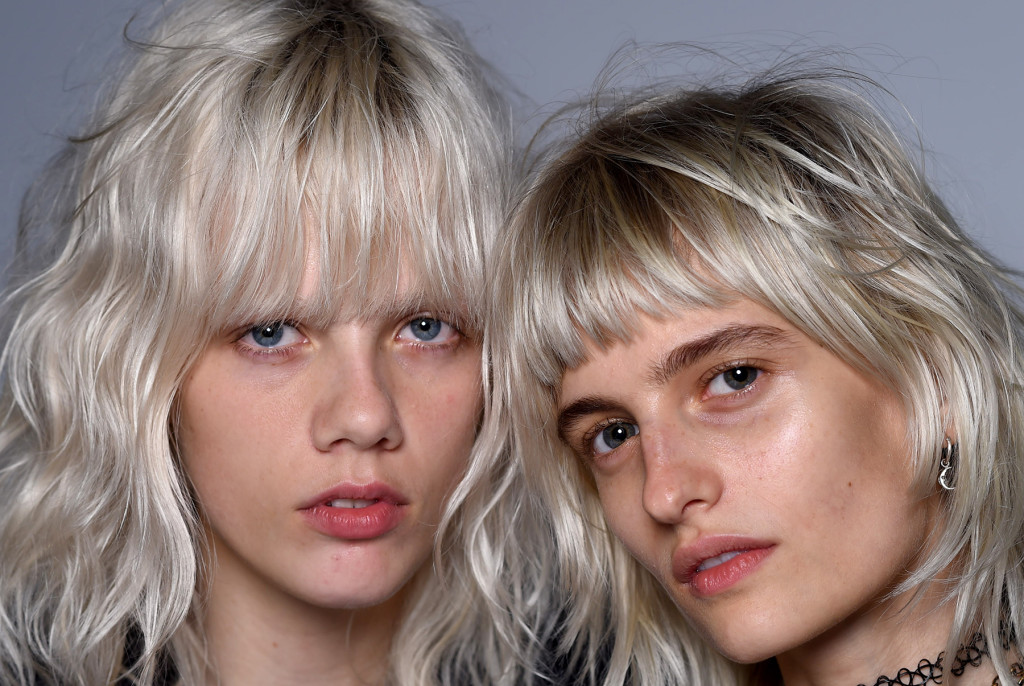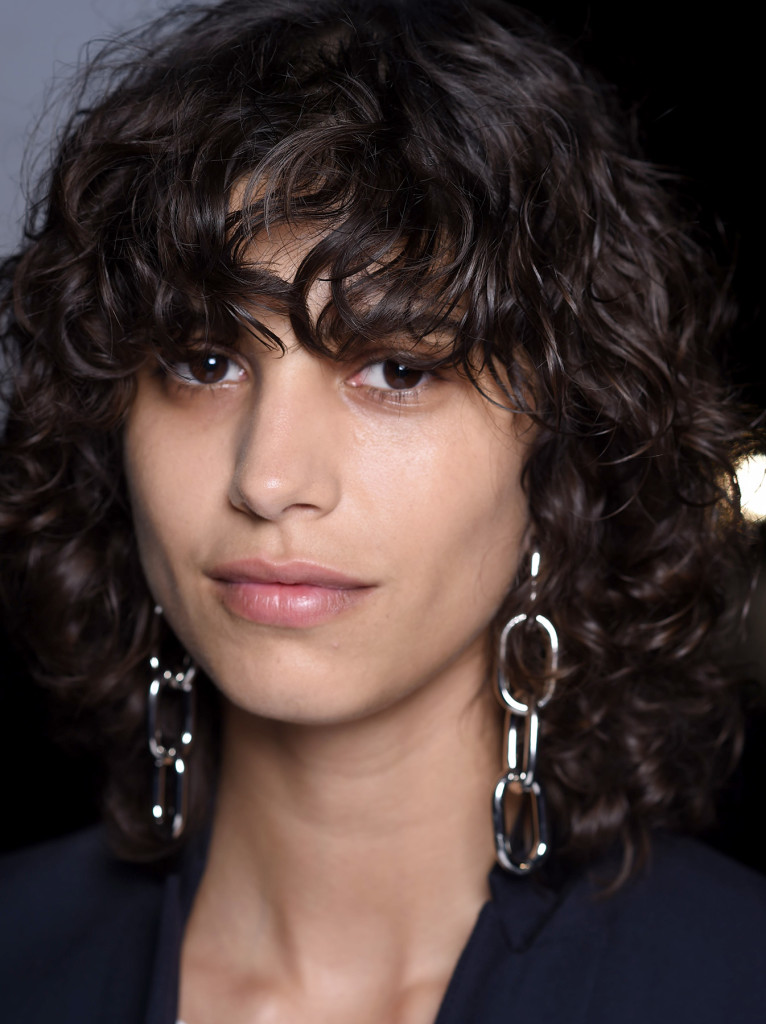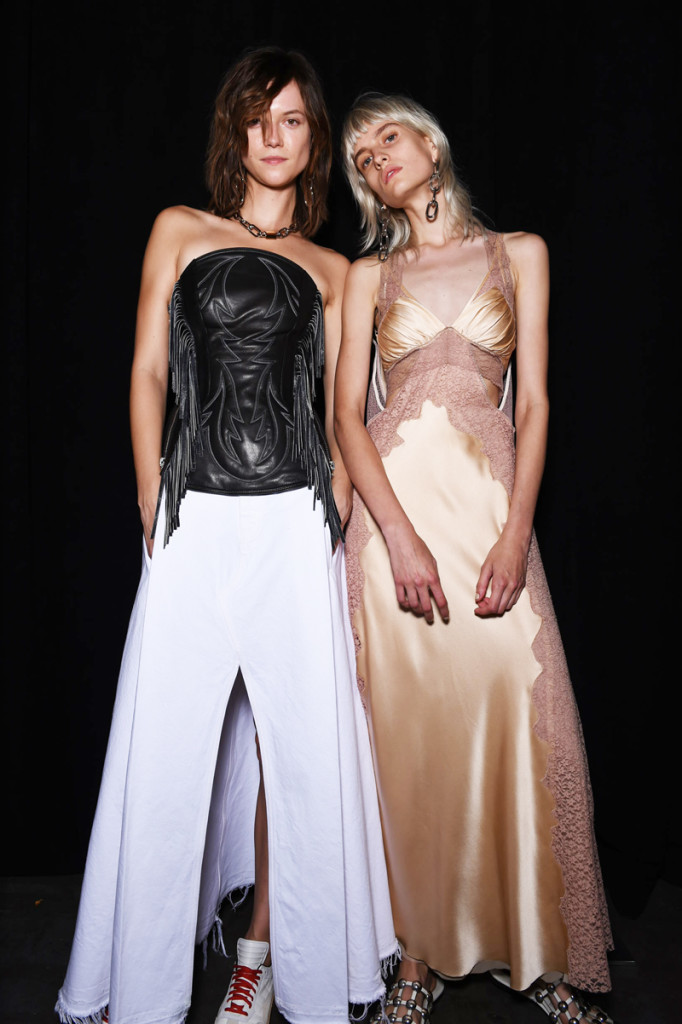 Fall is my favorite season. The weather is sunny and brisk, perfect for wearing cozy layers. The air is fragrant with dried leaves and wood burning. Pumpkin spice, cinnamon, apples, Halloween! The only part that makes me sad about this fabulous season is the fact that it is way too short. This year the farmer's almanac is predicting serious snow so I am going to enjoy every minute of Autumn, starting with the beauty and fashion. I put together some makeup looks for you that I think are fantastic for the season and throughout winter.
Red lips all year round is my signature look. Choosing the right color for the season is important. Try wearing deeper shades in the colder months. In this look I primed my face with Camera Ready Primer at Laini Cosmetics. Contoured my face with Contour Palette light from Laini Cosmetics. Eye brows were defined with The Brows Have It palette by Laini Cosmetics. I used Maybelline Lash Sensational in Blackest Black mascara. For eyeshadow, I chose Maybelline The Nudes Palette and lined the top of my lids with NARS Soft Touch Shadow Pencil in Skorpios and then smudged it into the lid. My cheeks needed some shimmer so I applied Laura Mercier Shimmer Bloc in Pink Mosaic. As for my favorite part…the red lips. NYX Soft Matte Lip Cream in Monte Carlo completes this look.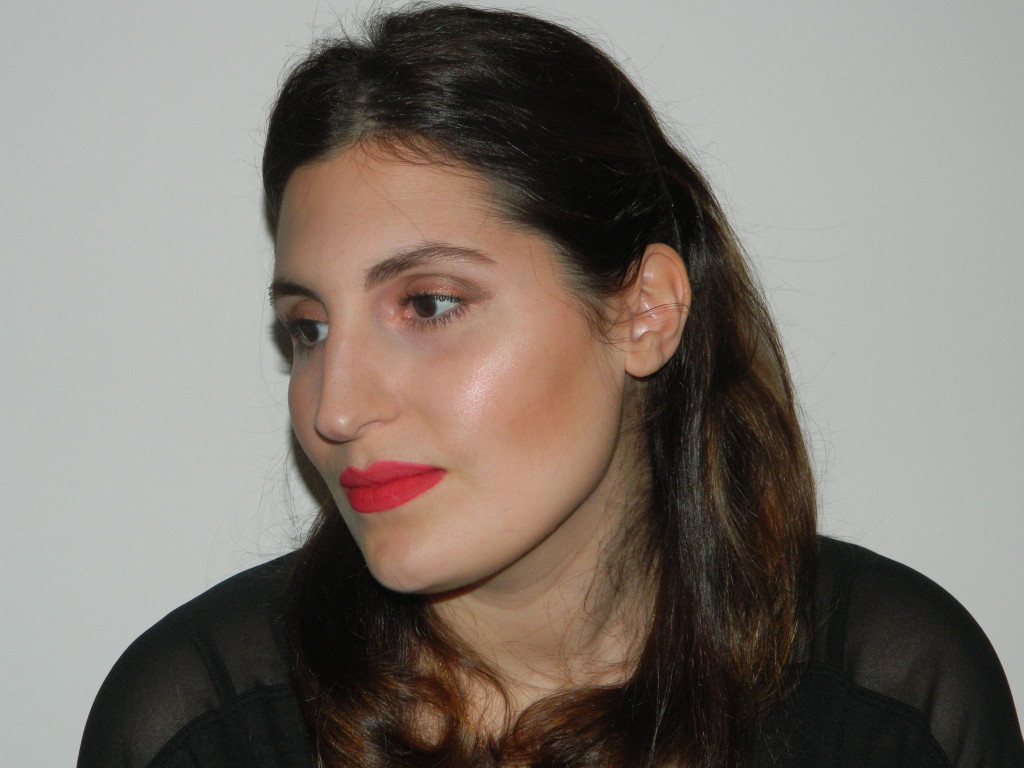 Deep berry lipstick look. I am a huge fan of plum shades for fall. In high school one of my favorite lipsticks was Vamp from Chanel, which has since been discontinued (insert sad face). My skin is very fair and on any given day I have dark circles. If your face is fair like mine it is important to thoroughly cover those circles. I applied Clinique Airbrush concealer, which is lightweight and full coverage. Also, keep in mind that your cheeks should have slightly more color to avoid looking gothic. I added Mineral Fusion Berry Glow 3-in-1 color stick to my cheeks to create a deeper color. For my eyes, I applied Mineral Fusion Eyeshadow Trio in Density to complement the dark lipstick with a lighter violet. The lipstick I chose was NYX Matte Lipstick in Siren.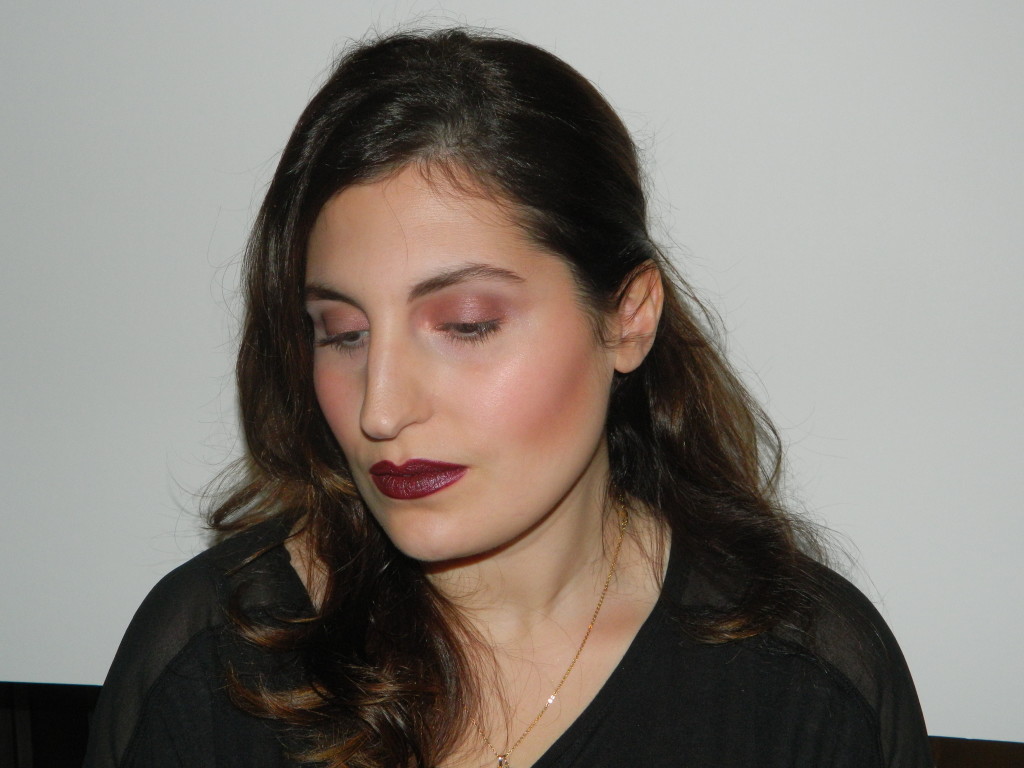 The metallic bronzed look that can be worn all year round. Last month, I posted a video tutorial using Laini Cosmetics products. This look is gorgeous for Autumn, adding a little glam using rich metallic shades. Here is the link to my video tutorial.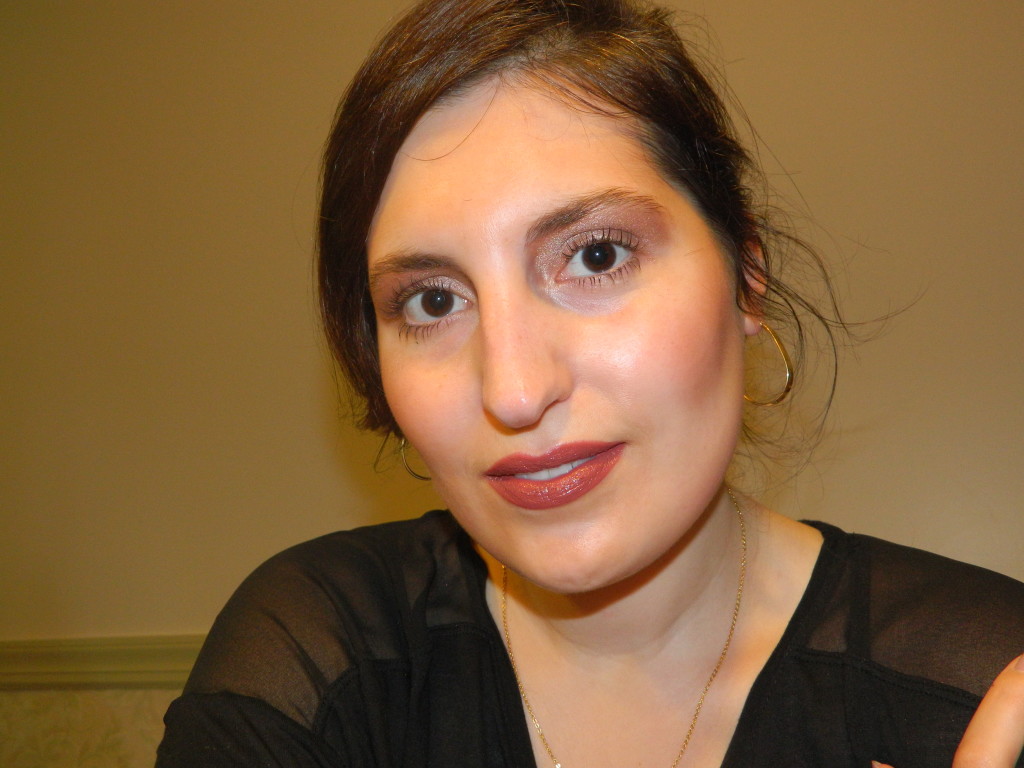 Finally, the 90's inspired brown lipstick look. Traditionally, if my lips are very bold, I tend to keep my eyes simple. I chose Bare Minerals Eyeshadow duo in The 15 Minutes, a gorgeous burgundy shade was applied to my eye socket and the light pink was applied all over my lid. I am wearing an older lipstick from YSL Rouge Pur Couture 34. Similar lipstick shade here. Keep in mind that I built on each one of the layers of makeup. I kept the contour, blush, and mascara the same for each look.
Let me know what you think! Which look will you try this season?
I was a 90's kid through and through. Platforms, overalls, dark lipstick. I tried to wear all of the fashion trends at some point. Alanis Morissette, No Doubt, and the Spice Girls were CD's loaded in my three disc player. Pogs, Beanie Babies, and all things Lisa Frank. What an era? What a contradiction of sorts- listening to Alanis contemplate her ex and the irony of life while carrying psychedelic cartoon school supplies!
Now the grunge look is back trending for this year's A/W fashion season and I am ready. Ready to actually do it right this time. Carefully pulling together an outfit that incorporates the trend while remaining true to my style and what is most flattering on my figure. After all that is most important. Trends come and go, but you want to avoid looking like you are wearing a costume.
Time to shop. I was on a mission to find a look that resembled the 90's grunge era while picking pieces that would still be appropriate throughout the upcoming fall season. I headed over to the King of Prussia mall and braced the Labor Day sales crowd, which was intense. H&M and Forever 21 were on my radar. I had an idea of what I wanted before walking into these stores, which is a blessing and a curse. Sometimes it is challenging to find the exact outfit that I conjure in my mind. On this occasion I made out like a bandit- with sales to boot!
Tunics are a major trend this season, but if you want one that is more form fitting try pairing it with leggings to keep the aesthetic looking sleek instead of boxy. Black boots or booties are the perfect fall/winter shoe. I chose to keep my jewelry simple, wearing a pair of striped earrings and silver stackable rings. As for my bag, a book bag that I saved from the 90's to tie the entire look together.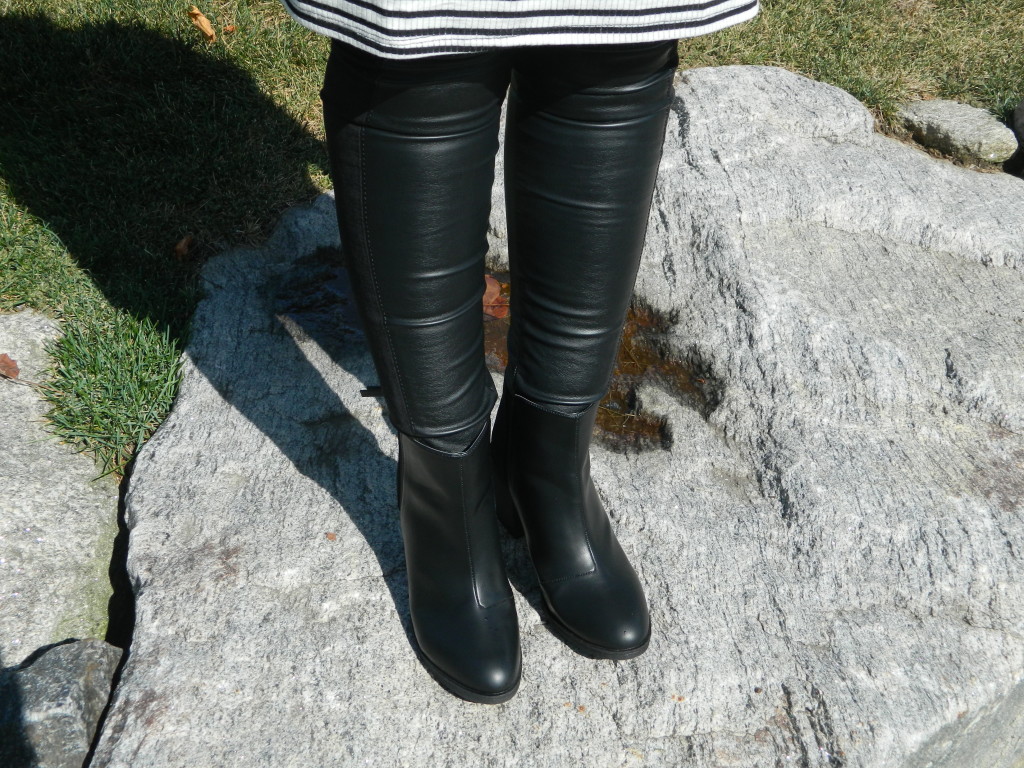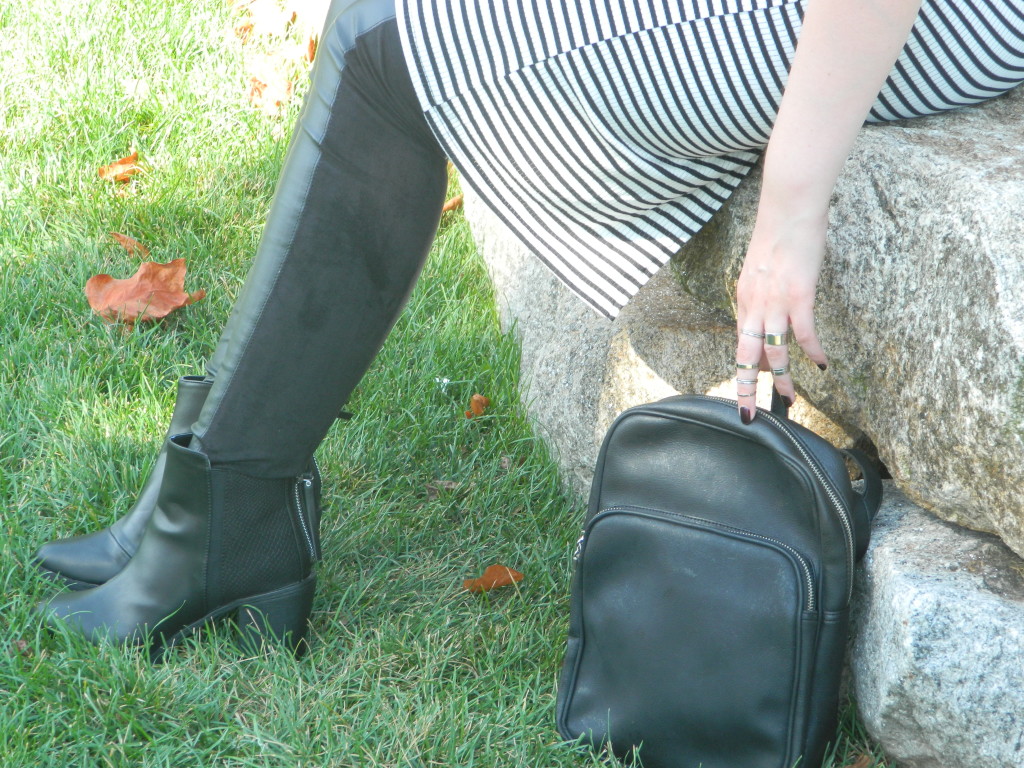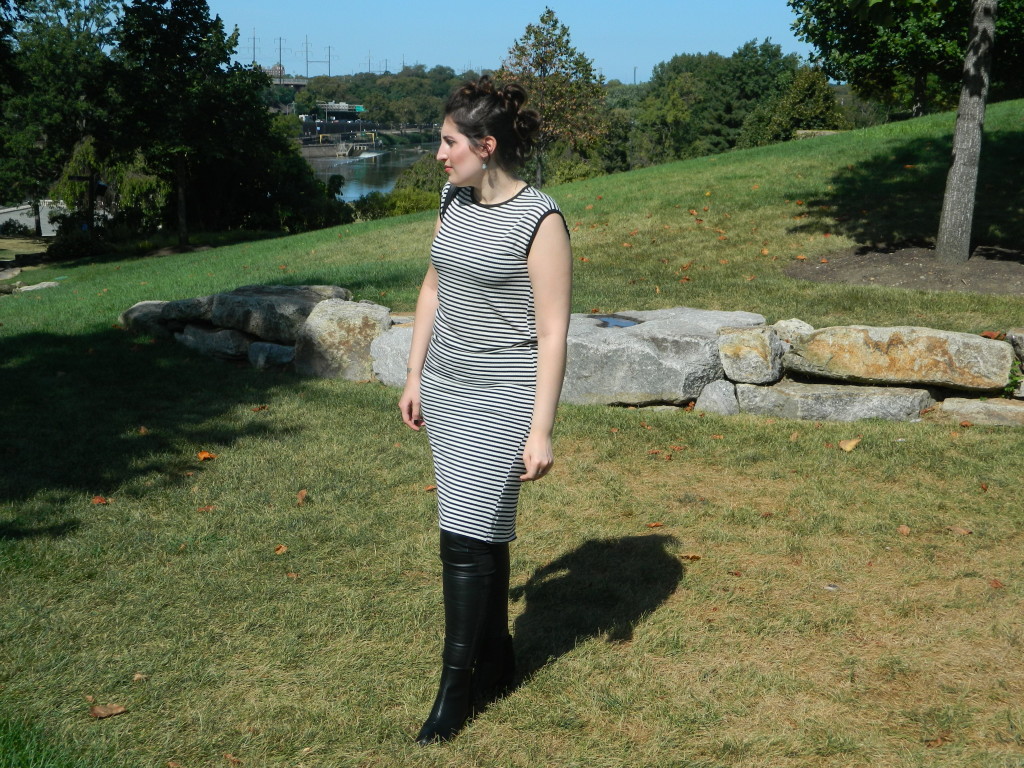 Makeup was kept simple as well, but still reflected the 90's with visible lip liner and a little gloss added on top. Hair was slightly punk, as I created a faux mohawk. This is very simple to create. Simply, make four ponytails evenly down the length of your head. Each ponytail is braided and then pull through the braid creating a fat and uneven tail. Start to make a bun and fasten with bobby pins. Repeat down the length of your head.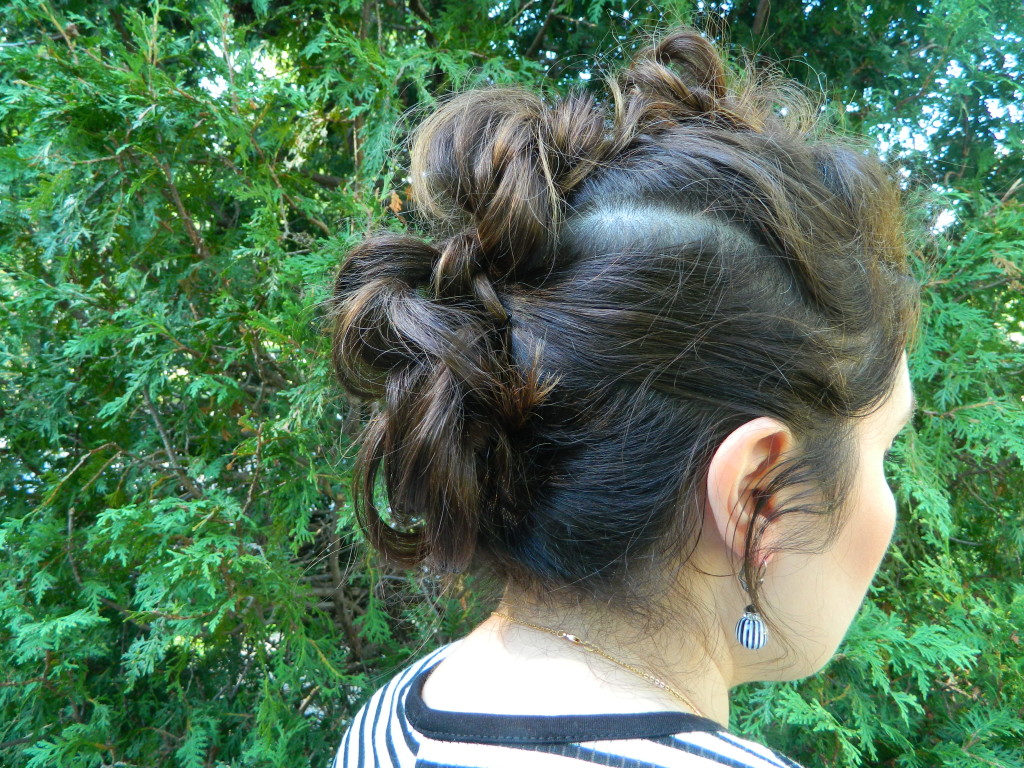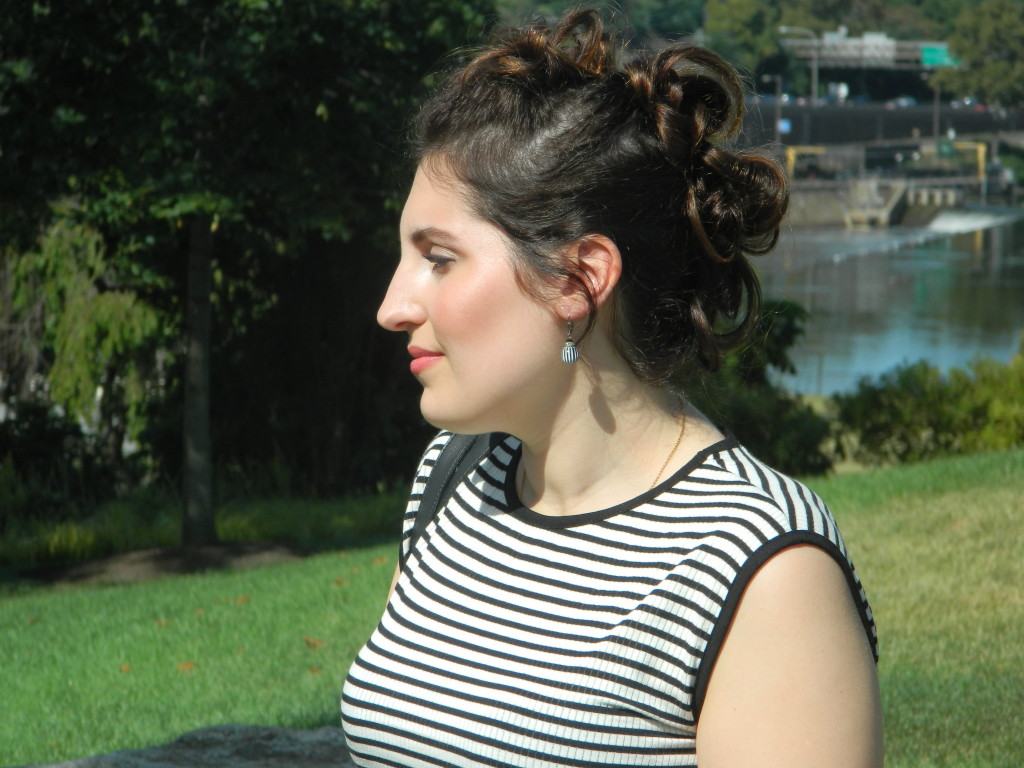 Let me know what you think!
Copyright © Dandelion by Pexeto