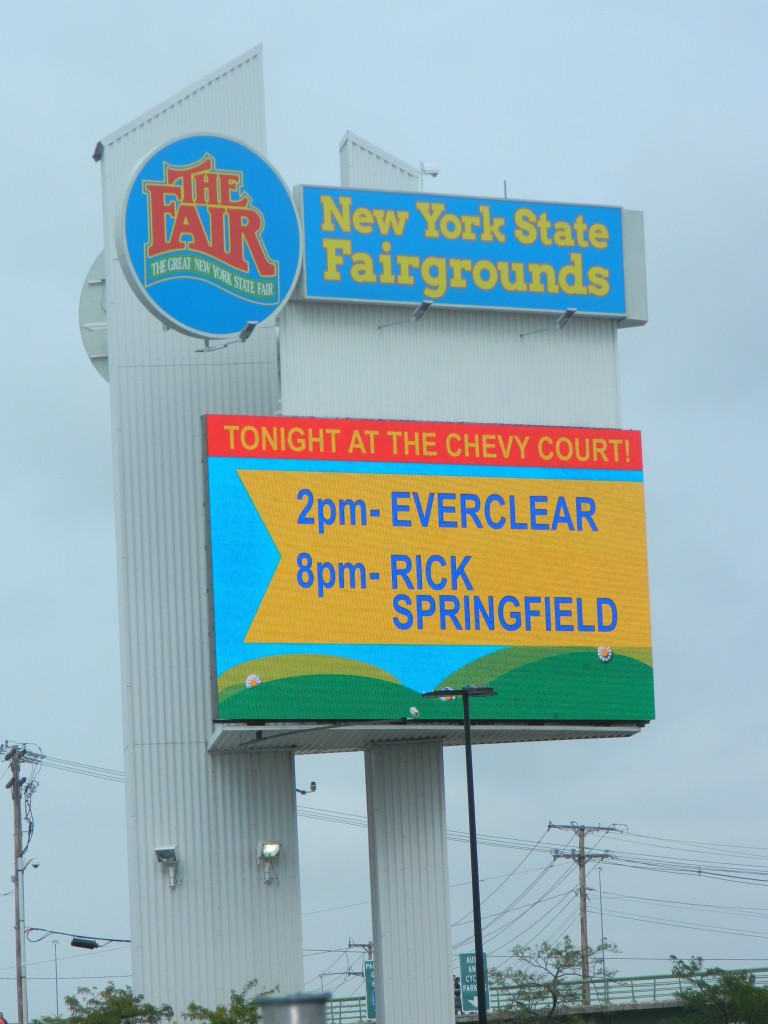 I am happy to report that last week I attended opening day at The Great New York State Fair. The morning weather in Syracuse began a little gloomy with rain showers and dark clouds. The wind was gusty and when I peered out the window my first thought was, "how will I do my hair?" As I drove towards the Fair the crowds were piling into the parking lots, umbrellas in hand, raincoat clad and ready for a fun packed day rain or shine.
The fair was founded in 1832 by the New York State Agricultural Society by a group of farmers, legislators, and many others with the main goals to promote agricultural improvement and local fairs. In 1841 the nation's first fair was held. Manufactured goods were sampled, plowing contests were held, and animal exhibits were viewed. Throughout the years the fair has undergone some changes and traveled to 11 different cities until finally settling in Syracuse. In 1928 the Iroquois village and agricultural museum opened to showcase the local history. The horticultural building serves the world famous $1 only baked potato. The Butter sculpture this year celebrated its 46th anniversary, drawing large crowds to admire the ornate art piece. Today, the fair has preserved these original exhibits as nods to the early years while adding contemporary attractions including rides, games, and of course concerts.
Opening Day proved to be just as exciting as I remembered. Vendors from all over the country and local shops like the Utica Coffee Roasting Co sold delicious treats, fair favorites, handcrafted jewelry, and exotic delicacies throughout the fairgrounds.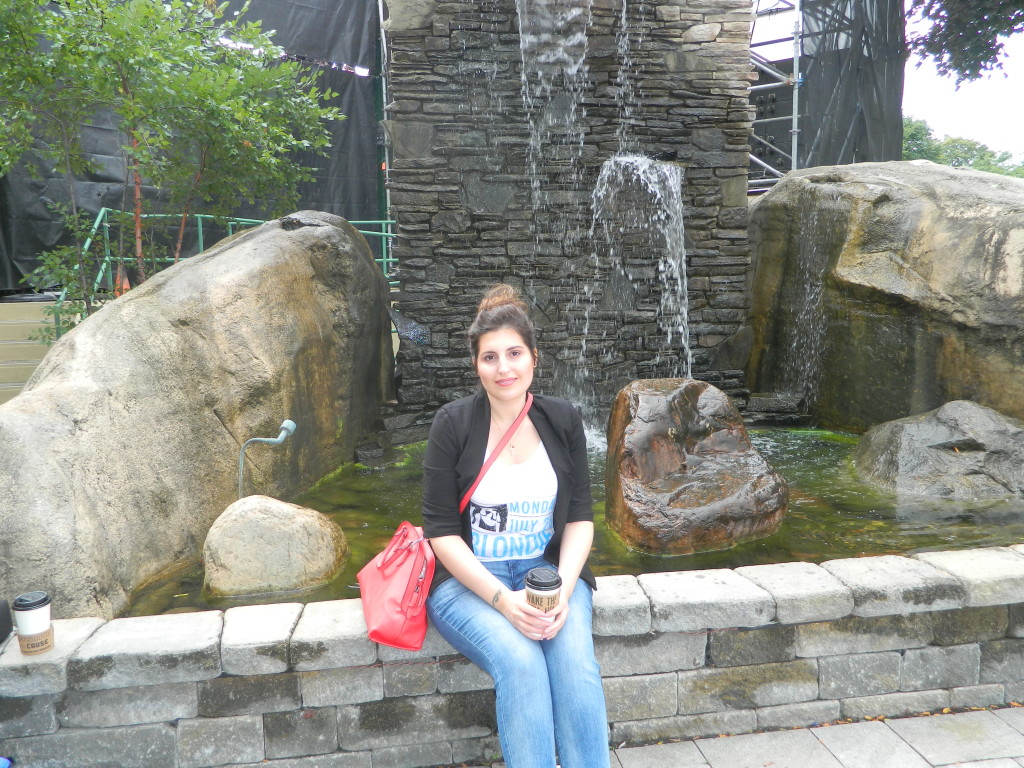 I stopped by Annie's Pooch Pops and bought Sophia a homemade cheddar dog biscuit, which she devoured and coincidentally this gourmet treat shop is located in Pennsylvania! I also purchased a beautifully fragrant and moisturizing homemade lilac soap from Simply Gifts NY.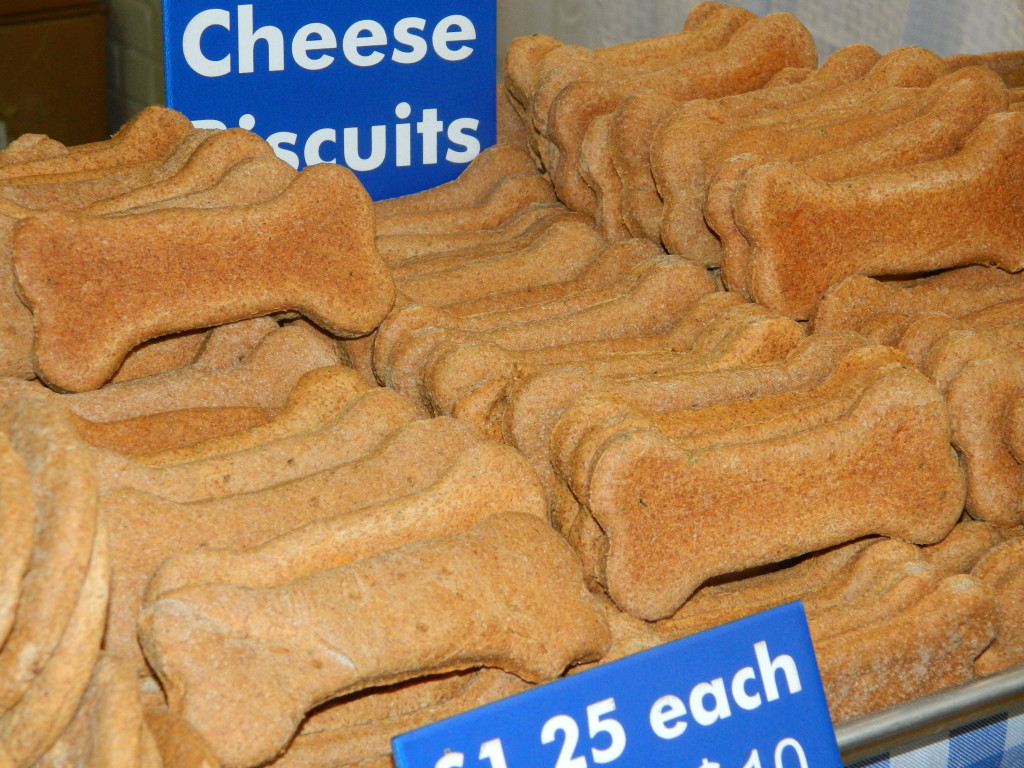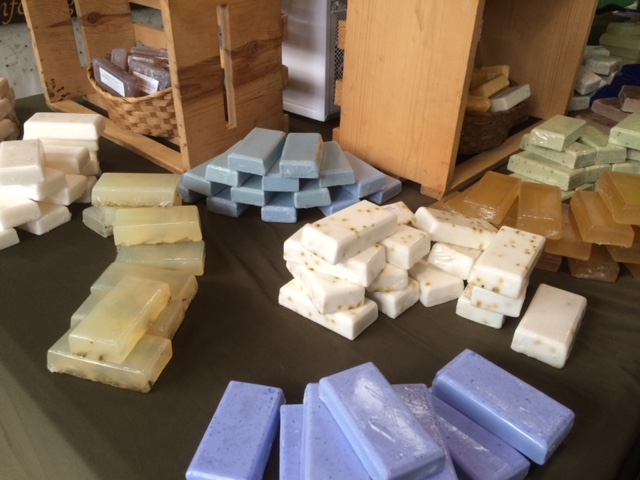 Let's talk food now. I packed a lunch and some snacks just in case it was challenging to find something to eat with my restrictions. However, there were plenty of delicious options. The fair has evolved to serving more than just the traditional foods to encompassing the needs of those with all dietary concerns. Roasted ears of corn on a stick, gluten free fried potato with your choice of amazing seasonings, falafel, baked sweet and white potatoes, fried vegetables of every kind, gluten free and vegan desserts, even vegan buffalo wings in the International building courtesy of Strong Hearts Cafe.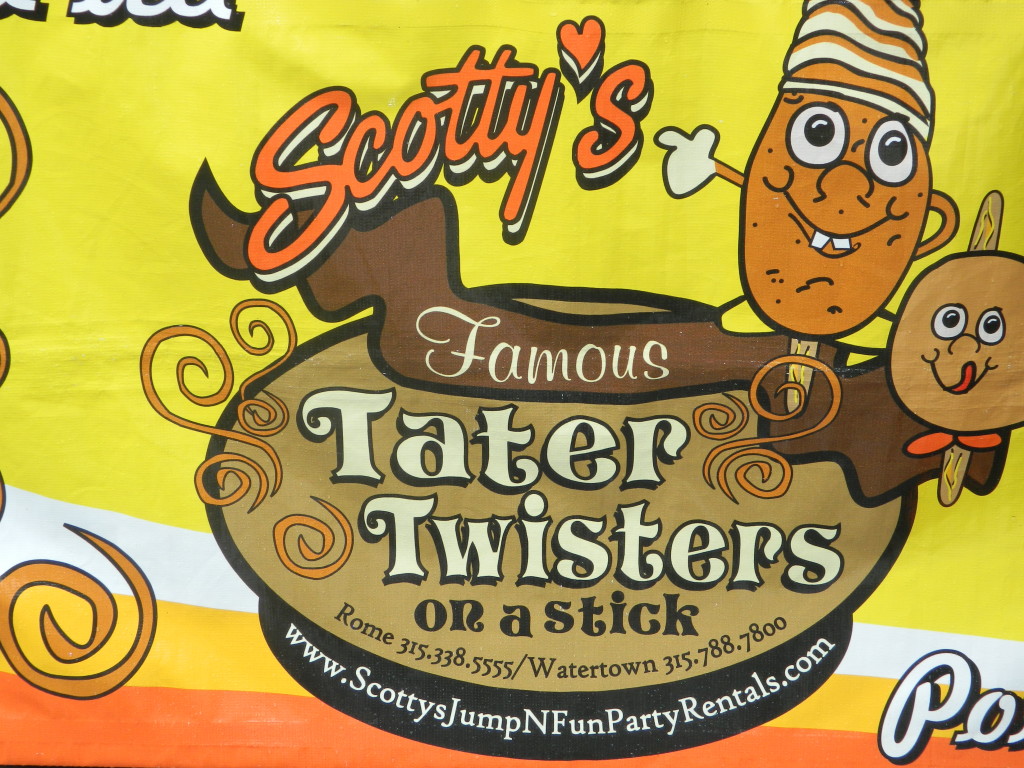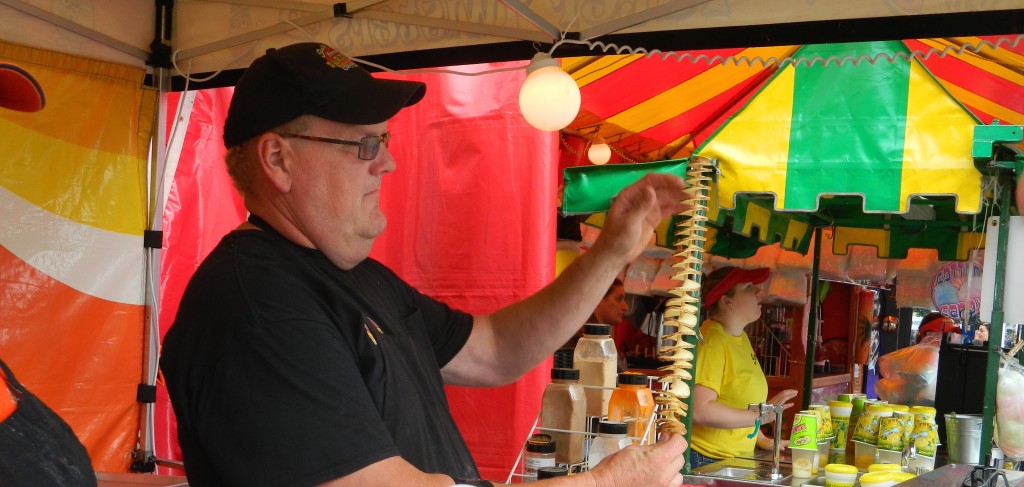 The Poultry building was one of my favorites, filled with rabbits, bunnies, fowl, and guinea pigs. I loved seeing all of the beautiful animals and was able to pet a couple of the bunnies. Their faces were so sweet and their fur so soft- if it was not for my allergies I would have nuzzled each and everyone of them. If you are in the market, keep in mind that the bunnies are for sale during the fair and are looking for wonderful forever homes.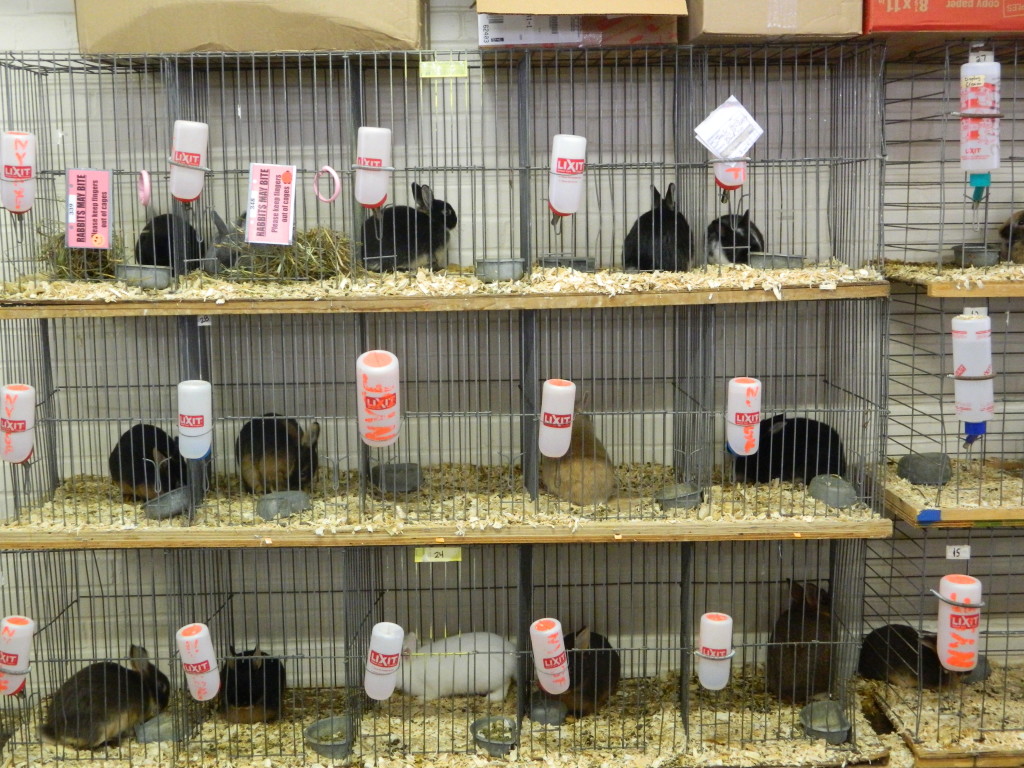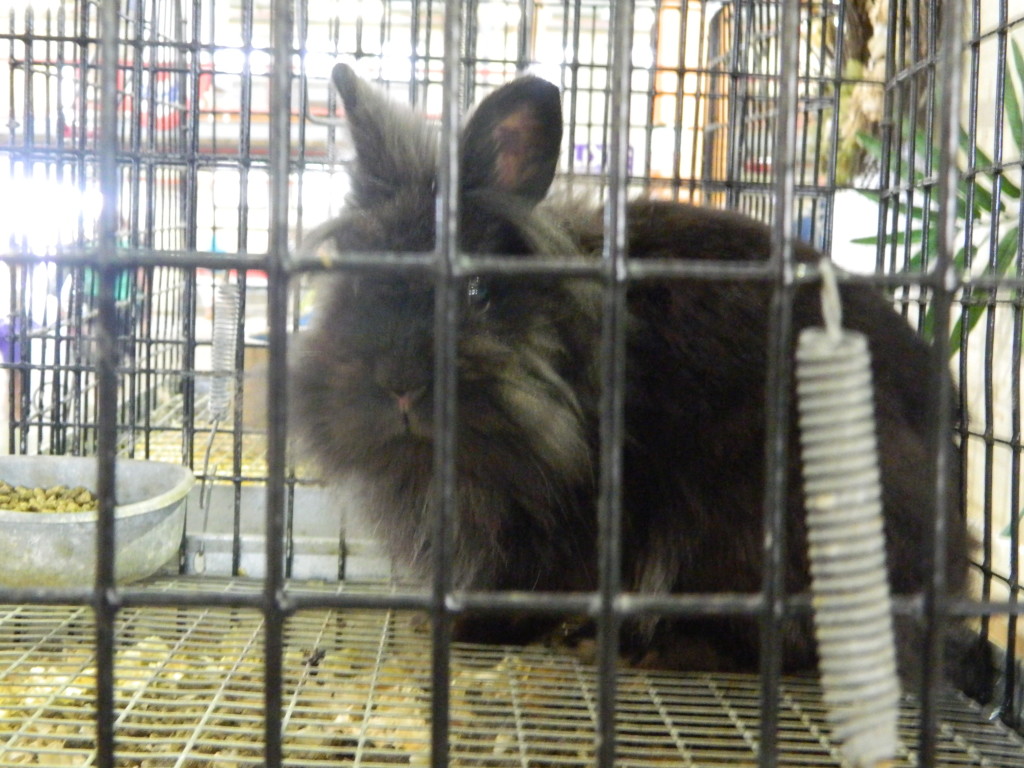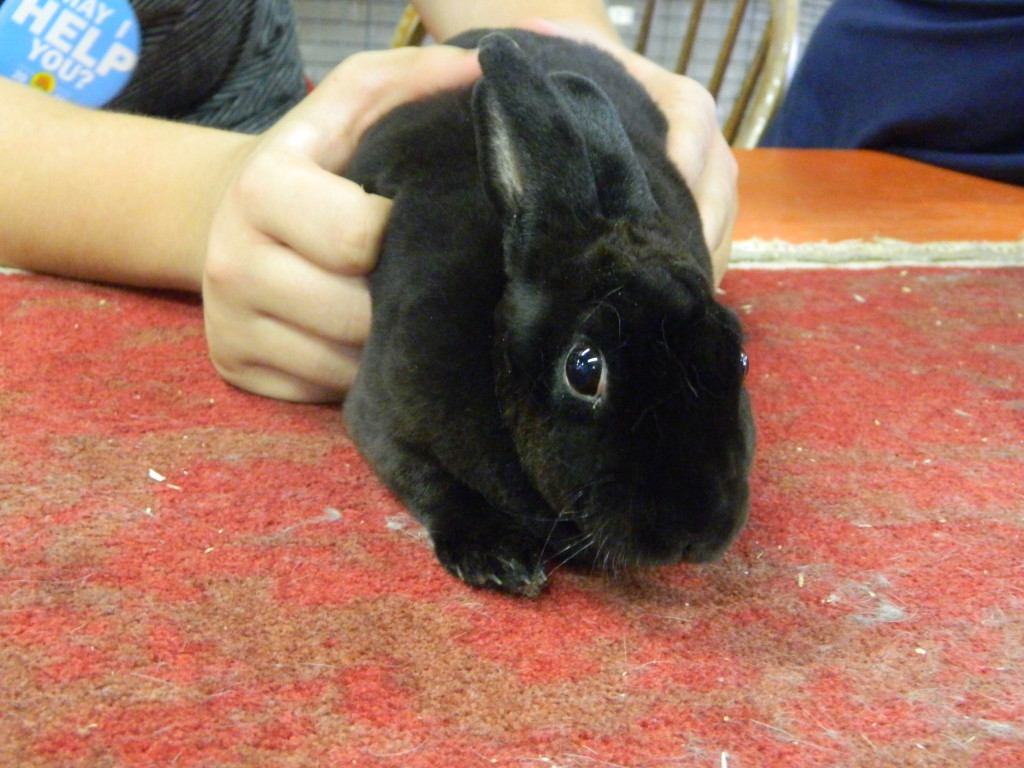 New York is a historic location, home of many Indian tribes including the original inhabitants of Abenaki, Cayuga, Erie, Laurentian, Mohawk, Mohican, Mohegan, Munsee Delaware, Oneida, Onondaga, Poospatuck/Unkechaug, Senaca, and Tuscarora. Another one of my favorites is the Iroquois Indian Village. Throughout the day the village performs mesmerizing traditional music and dances while onlookers sit in the center of a large space dedicated to the Six Nations. Delicious Indian specialty foods are sold in this village including fry bread. Visitors can purchase hand-made crafts and watch as they are being made.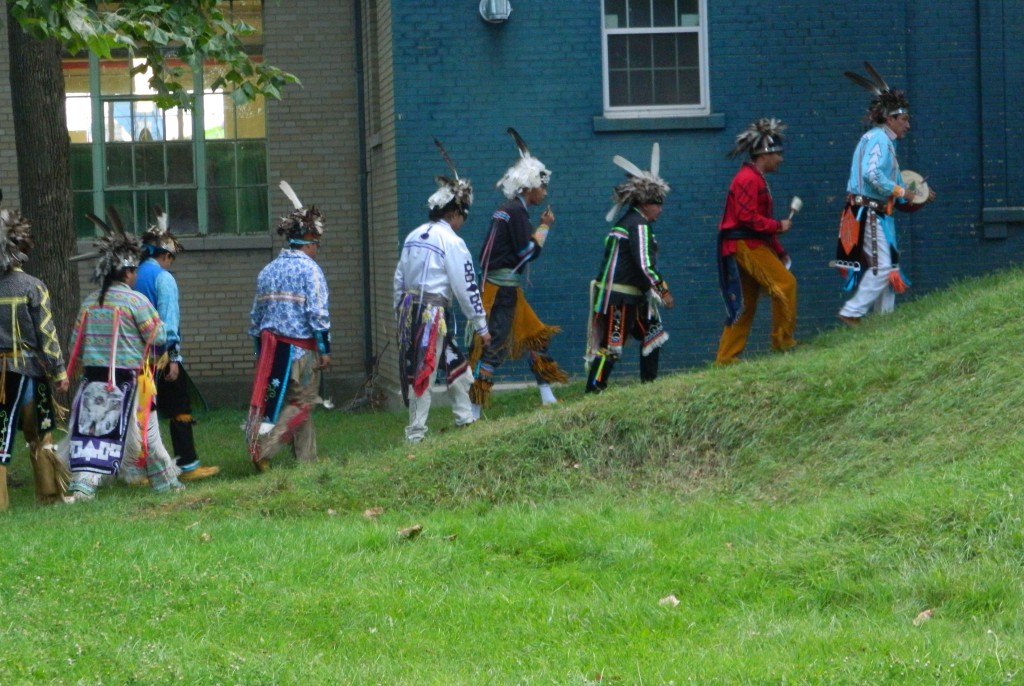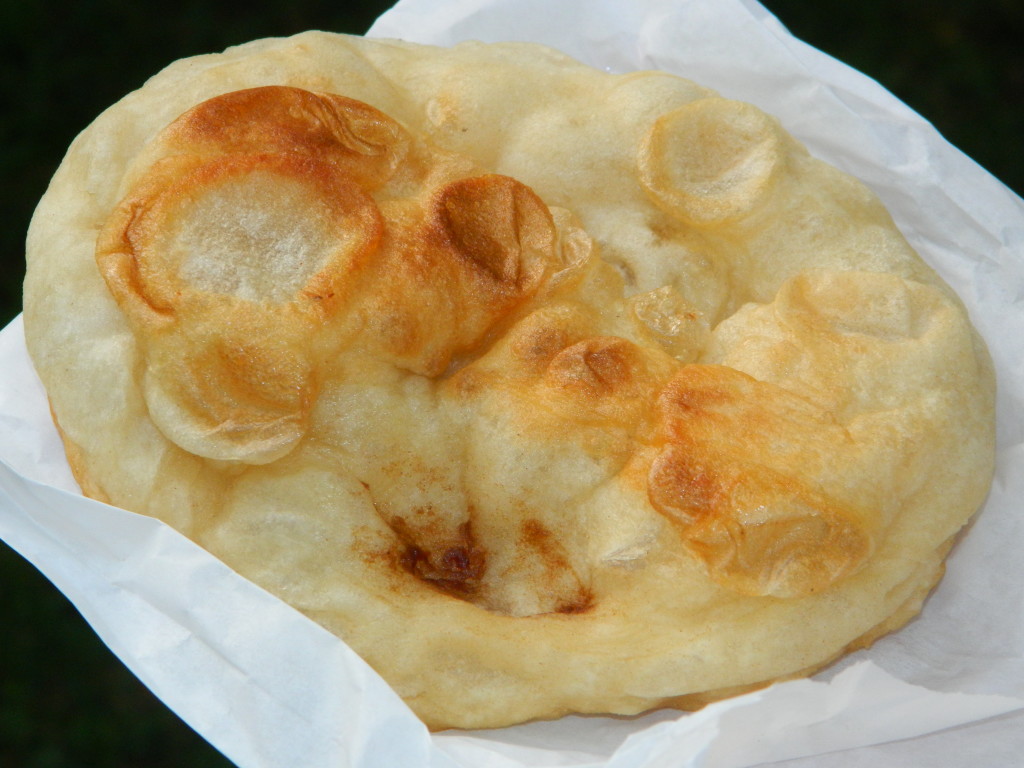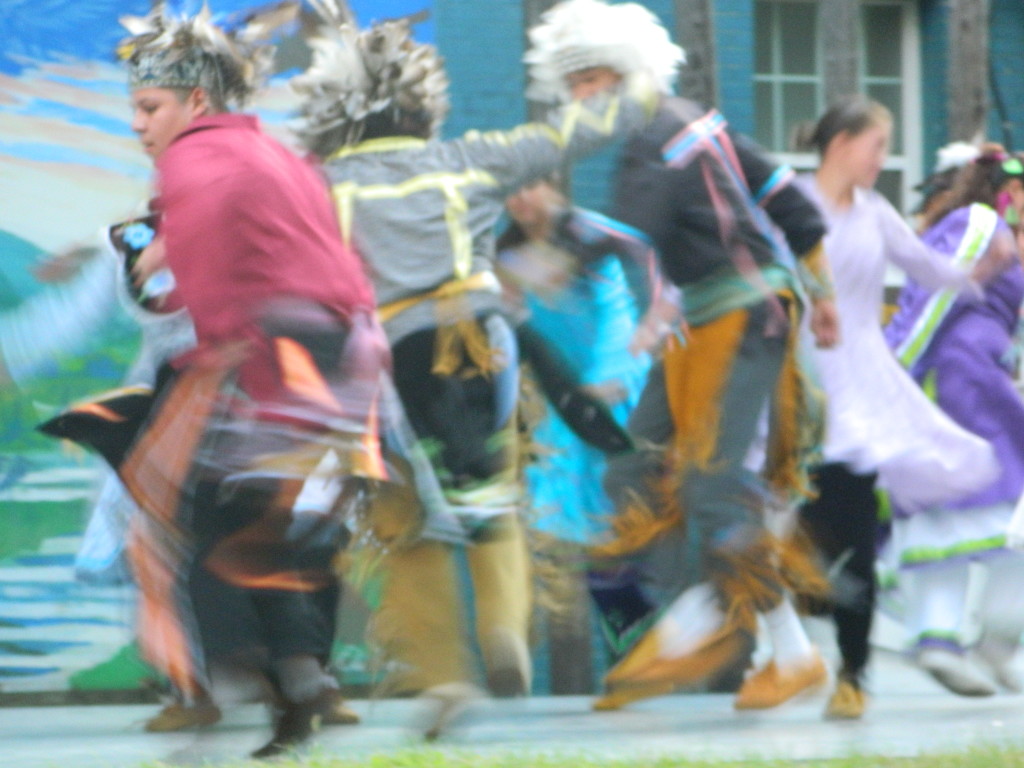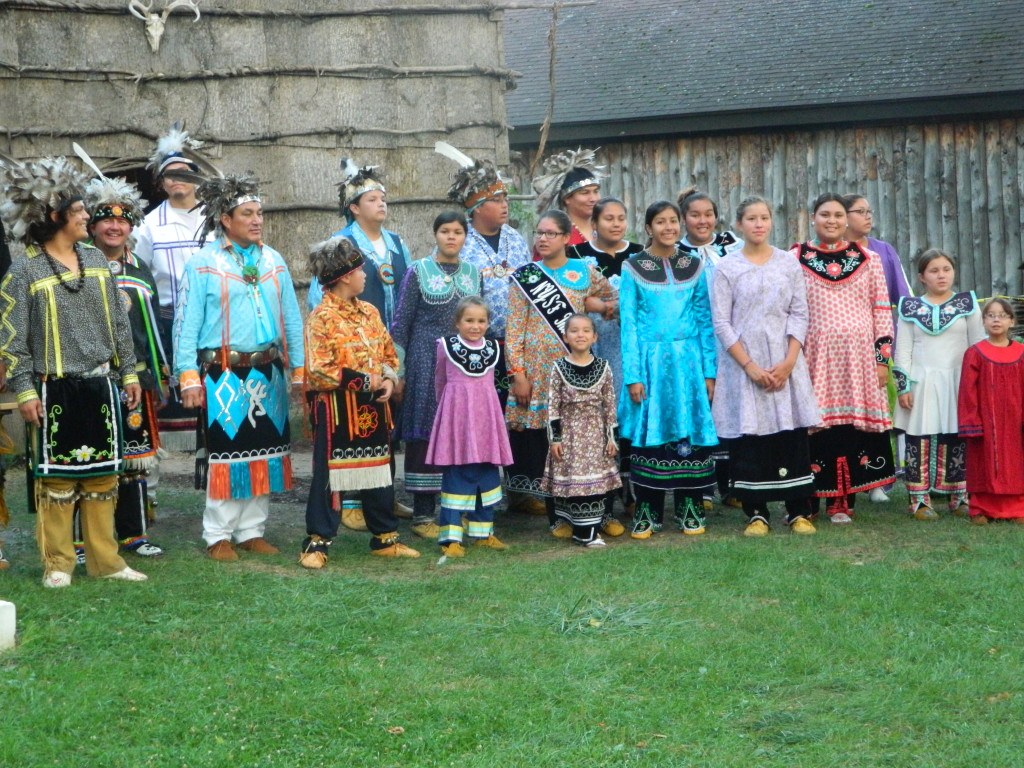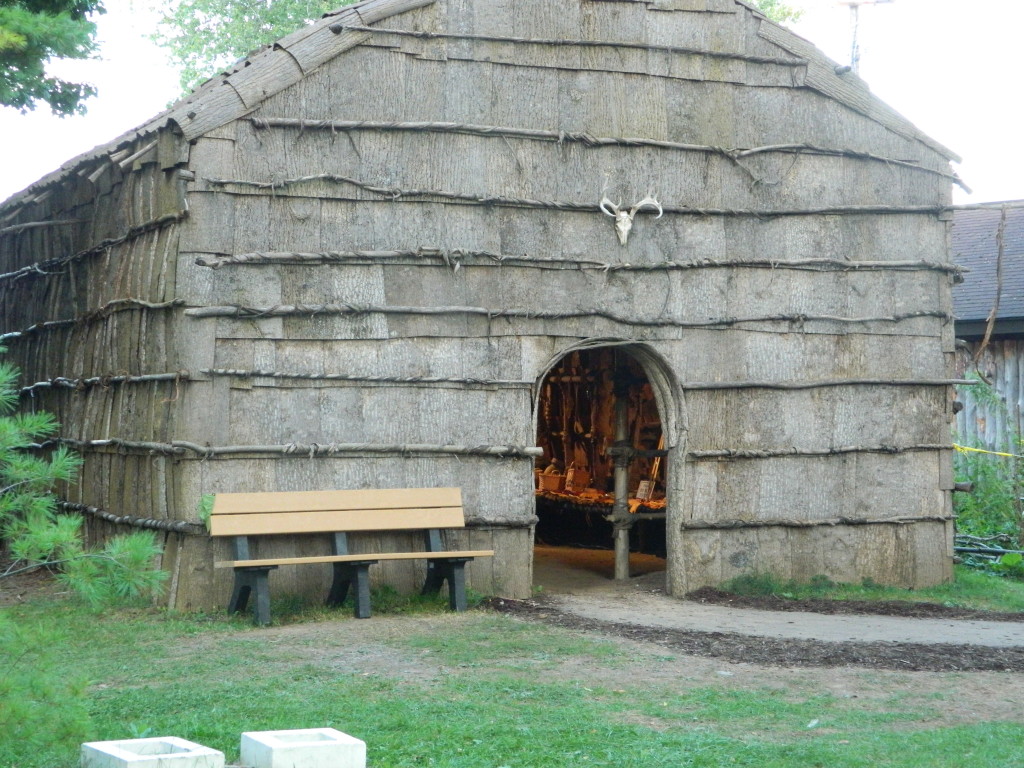 I had an absolutely fantastic time, enjoyed every minute of my visit to this great fair. The Great New York State Fair will end on September 7th. There is still time to buy your tickets to experience this wonderful and historic annual event.