The weekend is almost here and you know what that means…brunch! I am a big fan of brunch food, mostly because I always crave something sweet so for me it is a free pass to indulge in some of my favorites. Pancakes are my standby and I found a gluten free, vegan dry mix that is excellent, King Arthur Pancake mix.  The recipe calls for eggs and milk, but they can easily be replaced with applesauce and your favorite non dairy milk.
After some experimenting in the kitchen, I developed pumpkin spice pancakes topped with a caramelized granny smith apple. This recipe is so simple to make, delicious, and satisfying. Here's what you'll need:
2/3 cup of King Arthur Pancake mix
1/2 cup fresh pumpkin puree
1/4 cup Flax milk
2 teaspoons cinnamon
1 tablespoon powdered sugar
1 small granny smith apple
1 tablespoon vegan butter
Non stick spray
How to:
Dice apple into small chunks and add to saucepan with 1 teaspoon of cinnamon and vegan butter. Sautee on low heat until the apple becomes soft. Then raise the heat to caramelize.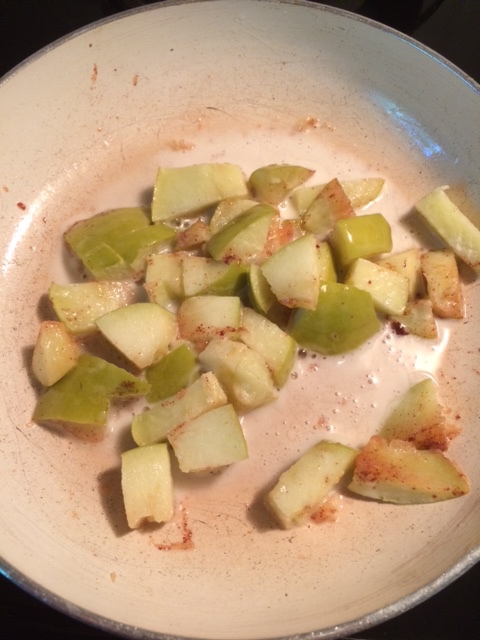 In a bowl add the dry mix with the pumpkin, flax milk, and remainder of cinnamon. Mix until completely smooth.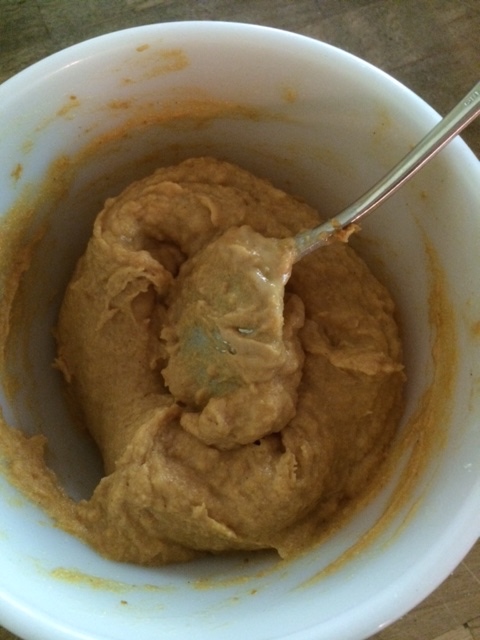 Pour batter onto non stick pan and cook until golden brown on each side (add a little cooking spray just in case).
Plate the pancakes and pour the apple mixture over the top. Finally dust the pancakes with the powdered sugar.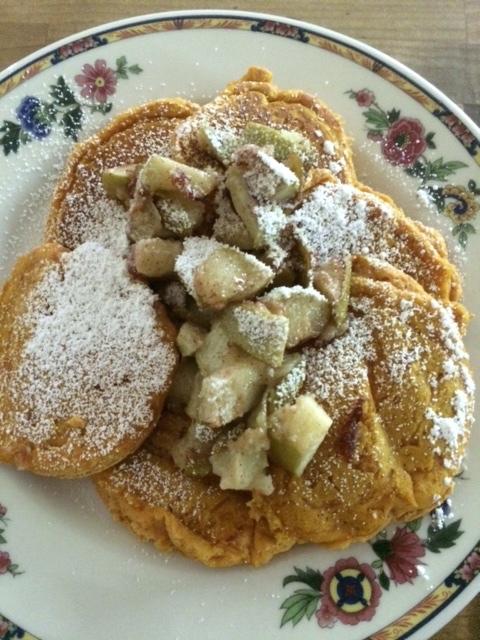 Enjoy!!
Ginger Herbein, the talented owner and self-taught designer of Sincerely Ginger Jewelry has teamed up with PAWS (Philadelphia Animal Welfare Society) to raise money for their non profit organization. Ginger has created a beautiful paw print collection available with gorgeous gemstones, rubies and sapphires. 15% of each purchase is donated to PAWS! Her fine jewelry is crafted from genuine argentium silver, which contains anti-tarnish properties and is incredibly lustrous. This fine jewelry collection is also made from recycled silver- and environmentally conscious choice. The quality of each piece is apparent and it is an easy and meaningful way to support a worthy cause.  Check out the complete paw print collection including rings, bracelets, earrings, and necklaces.
I am very passionate about the welfare of animals and believe in the importance of this dedicated and tireless organization, which is 100% donor funded. PAWS saves the lives of dogs and cats that are homeless, abandoned, or unwanted. PAWS is the largest no kill shelter in the city and operates two clinics that provide affordable vet care. Unfortunately, in the city of brotherly love, 30,000 homeless dogs and cats enter the animal control shelter and three in ten of them are euthanized. This is a tragedy that PAWS is committed to reducing significantly. They are responsible for finding homes for thousands of animals each year. PAWS makes its mission to find loving and forever homes for each of the healthy and treatable animals as opposed to senseless killing. Please head over to the PAWS website to learn more and see how you can help by volunteering your time and be sure to purchase one of Ginger's lovely pieces to support this organization.
Below, I am wearing one of Sincerely Ginger's silver paw print necklace with a textured finish.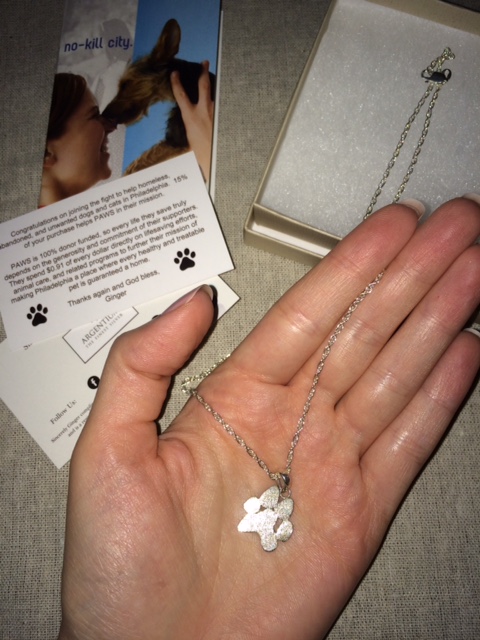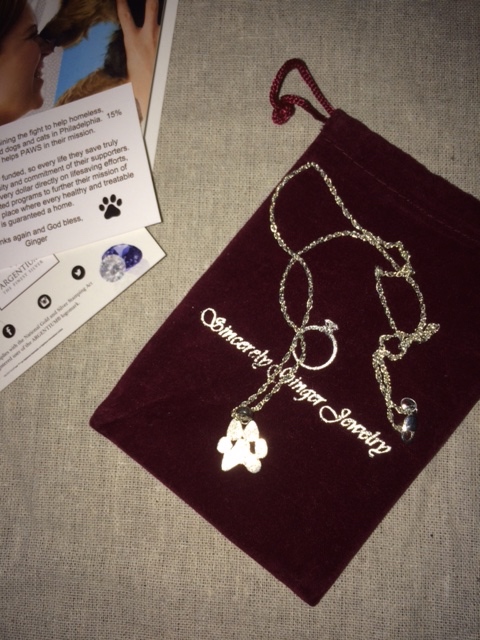 Please take a look at my new video featuring Laini Cosmetics. I have created a daytime bronze makeup look. Each one of these products are better than the next. The texture and coverage are impressive, some of the best beauty brands that I have tried. The products in the video include Camera Ready Primer, BB 3 Cream- Light Medium, Bronze Lotion, Eyeshadow and Blush Combo Palette in Independent, and Lipstick in Rio.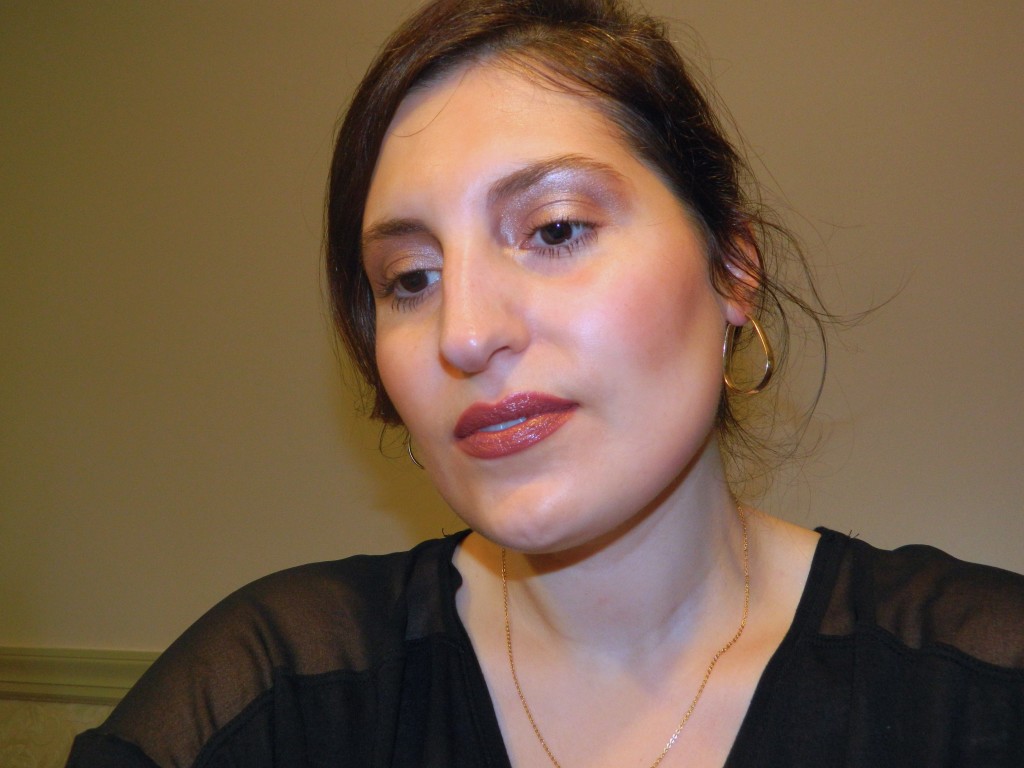 I have been in search for the perfect wide brim straw hat since the beginning of summer, but finding it a bit challenging to stay within a budget. There are wonderful hat designers and a beautiful selection- for a hefty price. I am all about a good deal- especially when I am searching for a novelty item. Traditionally, I do not wear hats in the summertime and therefore am not entirely sure that this purchase will last longer than one season for me, which makes it important for me to not overspend.
Over the weekend, I did a little shopping at the King of Prussia Mall and stopped into H&M. Really I was looking for a kimono to wear over a top I have hanging in my closet. No luck on the kimono, but as I was wandering- there it was- staring back at me- calling my name. The perfect wide brim straw hat. That is how it works sometimes, you find it when you are least expecting. As I mentioned in another post sometimes shopping experiences can be a bit disappointing for me, as I conjure up in my head exactly what I am looking for- the design and trying to match the image in my head can be difficult. On this occasion, I was not disappointed. I found the exact hat I was looking for all summer and at a steal!!! This hat is $12.95! I mean you just cannot beat that price, plus it is excellent quality and has a beautiful black trim.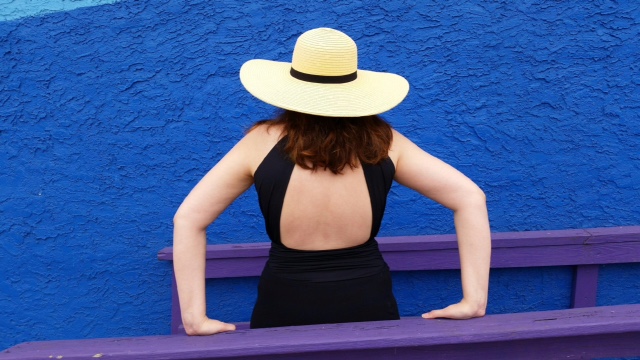 I paired my new fabulous find hat with a beautiful Badgley Mischka one piece bathing suit. I was drawn to the details, plunging neckline, open back, and ruching around the waist, which is anything but the typical plain one piece bathing suit. It is also available in other colors besides black, including red, magenta, teal, and navy. I paired the suit with a mini black drawstring coverup by Robin Piccone that I purchased several years ago.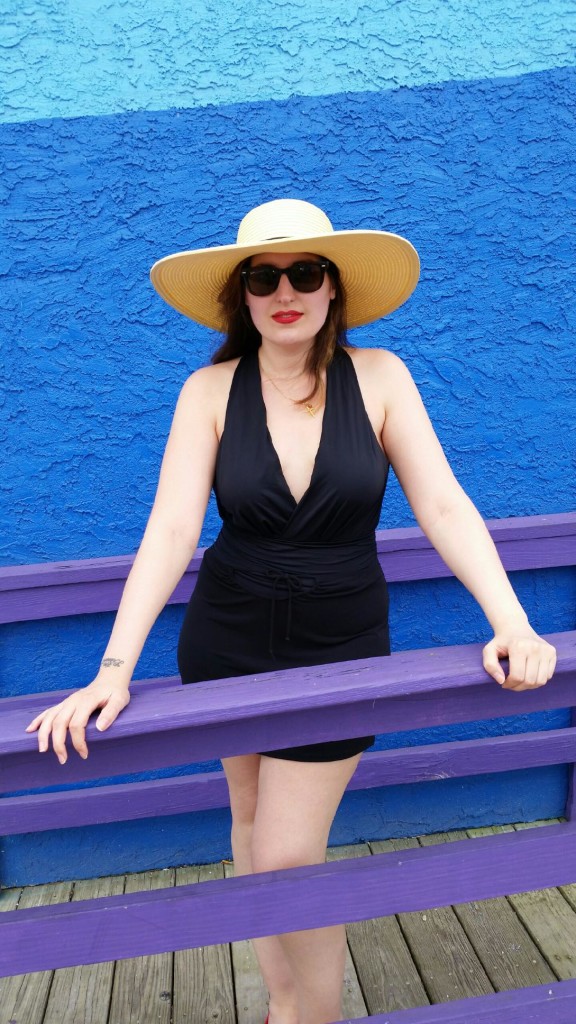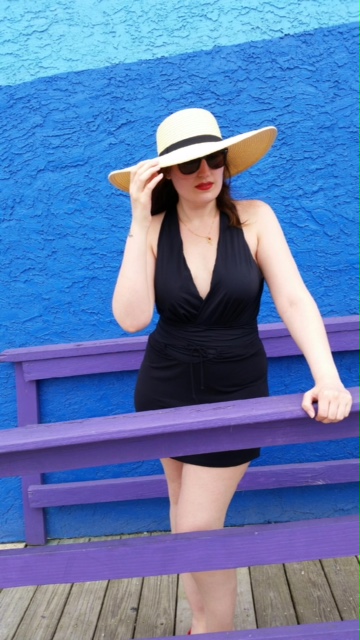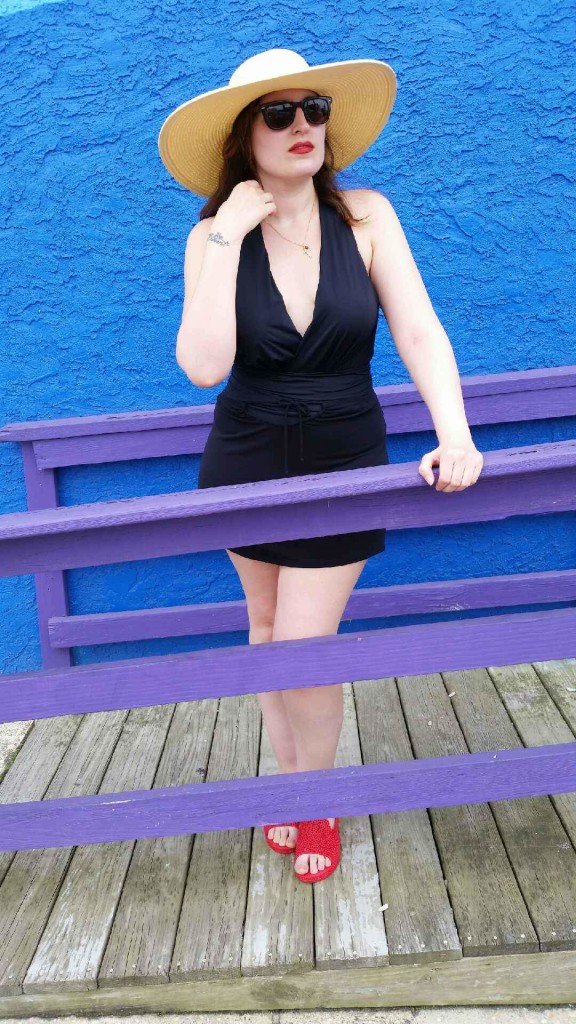 Sugarpeel readers, I have a treat for you. Laini Bianculli, celebrated style and beauty guru has launched a fabulous cosmetic line- complete with custom blended bespoke makeup to fit your individual skin tone. I had the opportunity to ask Laini some questions and I would like to share her answers with you.
1.  Please discuss your fashion and beauty background for the Sugarpeel readers.
As a very young girl, I recognized my burning desire for fashion and beauty.  I was born with it; it is in my DNA.  I am certain that my blood type is infused with structured handbags, platform peep toe pumps, lipstick, lip gloss and gold shimmer.
My dream was to be a runway model.  Every Saturday morning, I would anxiously wait to watch my favorite television show, Style with Elsa Klensch.  I was captured by the beautiful clothes and makeup looks on the models that so effortlessly walked the runway immersed in color, texture and shape. 
My lifetime devotion as a pupil to the fashion and beauty industry, innate sense of style, unique flair for writing and ability to orchestrate style and beauty results for my clients has delightfully titled me the "Style Maestro."
My entrepreneurial spirit, experience and diverse background as a wardrobe stylist, personal shopper and professional makeup artist have provided me countless opportunities as a Style and Beauty Expert, i.e., my Beauty Expert feature in WebMD The Magazine.
My principal goal is to refine my client's style and define their beauty.
2.  What inspired you to develop Laini Cosmetics?
My amazing clients are the inspiration and their need for versatile quality cosmetics to complement fashion choices and a 24/7 lifestyle to confidently take them from the boardroom to the boudoir in minutes. 
Three distresses I often hear from my clients are:  "I don't know how; I don't have time and I want to feel pretty again."  I wanted to be certain to address all three concerns so that all women can achieve their desired results with Laini Cosmetics.

3.  Could you mention some of the products within the line.  (What are some of the differences in your products – what makes them unique from other brands)?
I have a heartfelt dedication to defining the outer beauty of every woman I work with and I have carefully curated my cosmetics line to complement a 24/7 lifestyle. 
I have found that women often neglect their lips and brows.  My lipsticks are creamy, delicious, long-wearing colors and formulas each chock-full of Vitamin E for its soothing and healing properties to hydrate and moisturize and a touch of sweet vanillin extract for the most luscious lips. 
My Brow kit is perfect for the "brow challenged" providing easy application to define the brow. 
My blush and eyeshadow palettes are to live for.  Chic, sleek and sexy with a mega mirror they slip into your vanity, desk drawer or clutch with ease and versatility and can be used in different ways.    
Many of my clients are in front of the camera or on the dais which makes my Camera Ready Primer an absolute must covet product paired with my Bold & Beautiful BB Cream.
4.  Tell us about your unique custom blended makeup. 
I believe that great skin is the canvas to a fabulous wardrobe and perfect makeup application.
My custom infused makeup is bespoke as it is tailored to your skin's tone and needs.  I have the ability to create a liquid mineral tinted moisturizer, beauty balm, color corrector, foundation and concealer as well as custom mineral powders and custom airbrush for special occasions.  All products are mineral based, oil-free, paraben and gluten free enriched with gentle botanicals that nourish the skin while enhancing its natural beauty designed to provide the perfect color, complete formula, ideal texture and seamless coverage to take you from morning rush hour to midnight rendezvous.  It is also physician recommended for after-treatments and post-surgery including post-laser redness, rosacea, hyperpigmentation, distended capillaries, blemishes or even tattoo coverage.
I also create custom infused liquid body enhancers that eliminate the need for spray tanning and wash off entirely whether you desire to be a Bronze Goddess or Luminous Angel.  These are the ideal solution for brides who want that extra special glow.
5.  Tell us about your beauty concierge and makeup services.
I offer several beauty packages in my Style Studio for the diva in training or makeup maven who seeks to learn and experience makeup application without feeling overwhelmed by sitting in a makeup chair amongst pretentious crowds or unflattering fluorescent lights. 
I also offer on-location commercial makeup services as well as bridal.
6.  What are the essential products that you recommend that everyone have on hand? 
My primary focus is always on the skin.  We must ace your base before applying color.
Vitamin C, Vitamin C and more Vitamin C.  Vitamin C is a powerhouse antioxidant and is crucial for the skin especially as we age.
Primer
Tinted Moisturizer
Mascara
Brow powder or pencil
Lip Gloss
7.  Lastly, which fall trends in makeup are you predicting?
Fall 2015 runway makeup is easy to recreate at home.  Strong bold brows take center stage with the focus on a bronzy complexion and candlelight glow.  A more subtle sophisticated smoky eye is on the horizon for day or night with softly sculpted cheeks and rich berry hues on lips and tips.
Next up, my review and video tutorial of some of the products from the Laini Cosmetics collection! Stay tuned.
On a recent trip to Bucks County Pennsylvania, I was fortunate to see the rolling lavender field at Carousel Farm during the full bloom. This gorgeous farm has over 15,000 plants of both English and French lavender. As you walk along the perfumed grounds you cannot help but make comparisons to the french countryside. The plants were swarming with honey bees and butterflies. It was truly a sensory and peaceful experience. If it was not so hot and humid outside, I believe the farm would have a similar effect as the poppy flowers in The Wizard of Oz– calming and soothing. Of course, my little Yorkie, Sophia was not impressed. She searched for any ounce of shade to lie down and roll on her back. She was equally annoyed that I placed a tie in her hair to keep hair out of her eyes!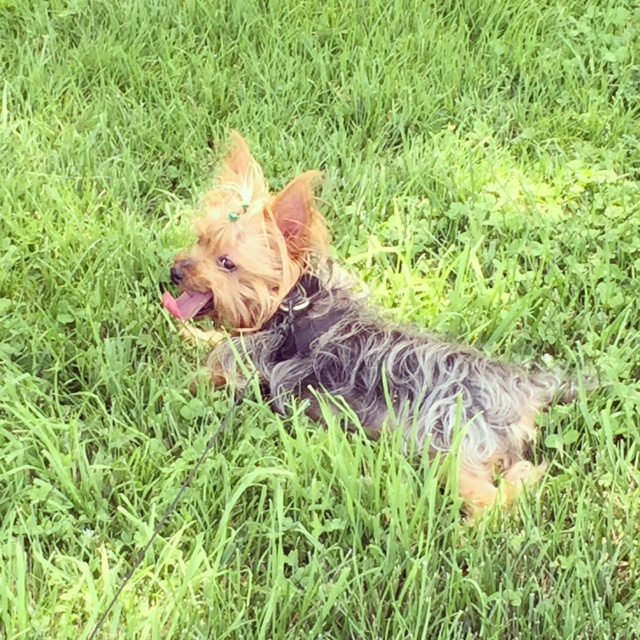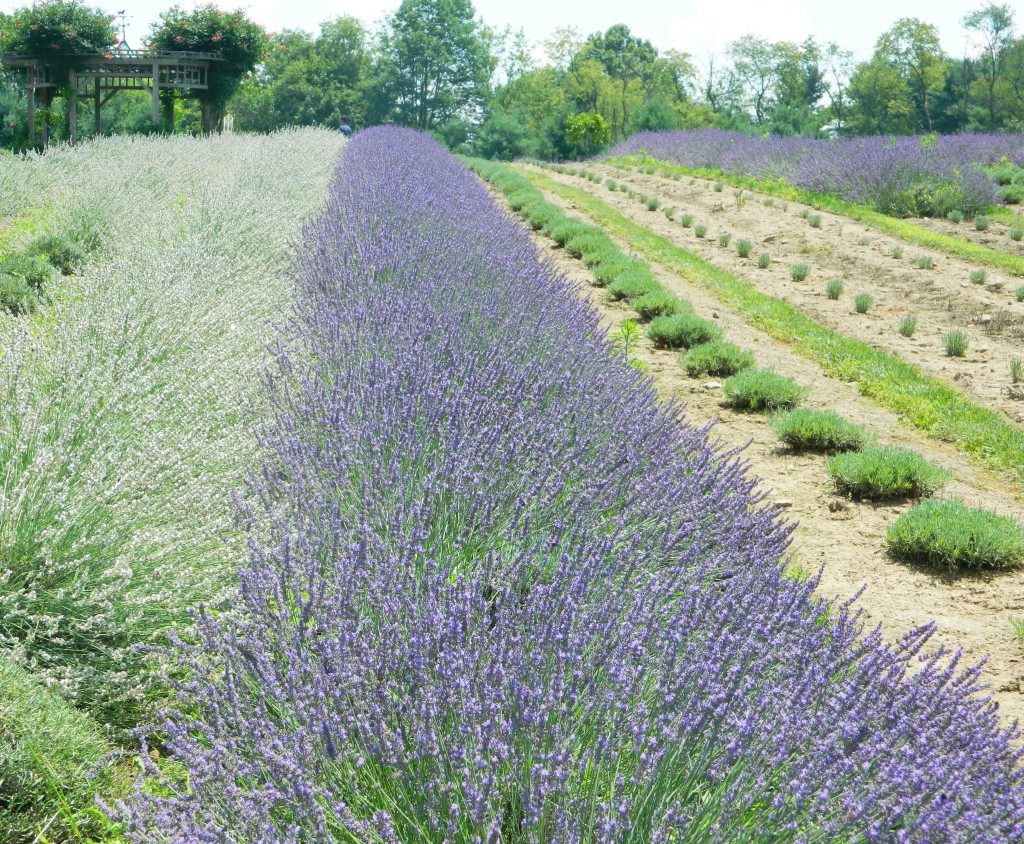 The little country store on the property was just as beautiful and smelled just as lovely. Dried lavender and decorated sachets hung from the wooden walls. Unique home furnishings like recycled glass soap dishes, vases, and intricate table linens can be purchased as housewarming gifts. The lavender was used in soaps, lotions, oils, and candles along with fresh cut bundles for cooking. The employees sat in the center of the store weaving the freshly picked lavender into bunches as onlookers watched and enjoyed.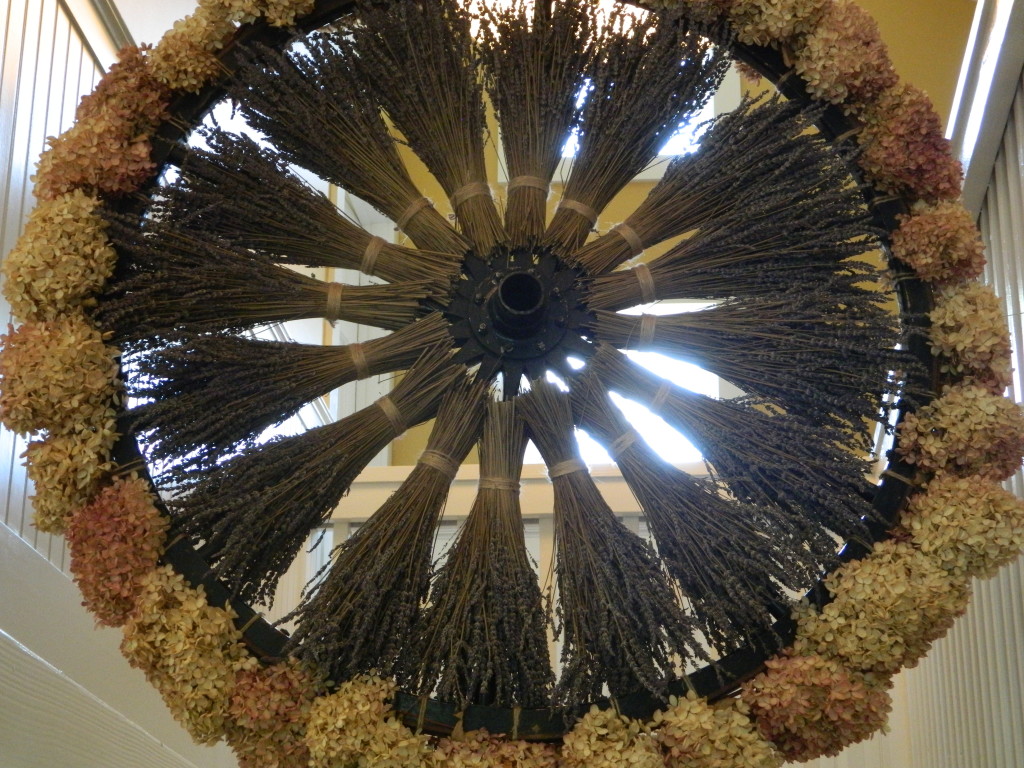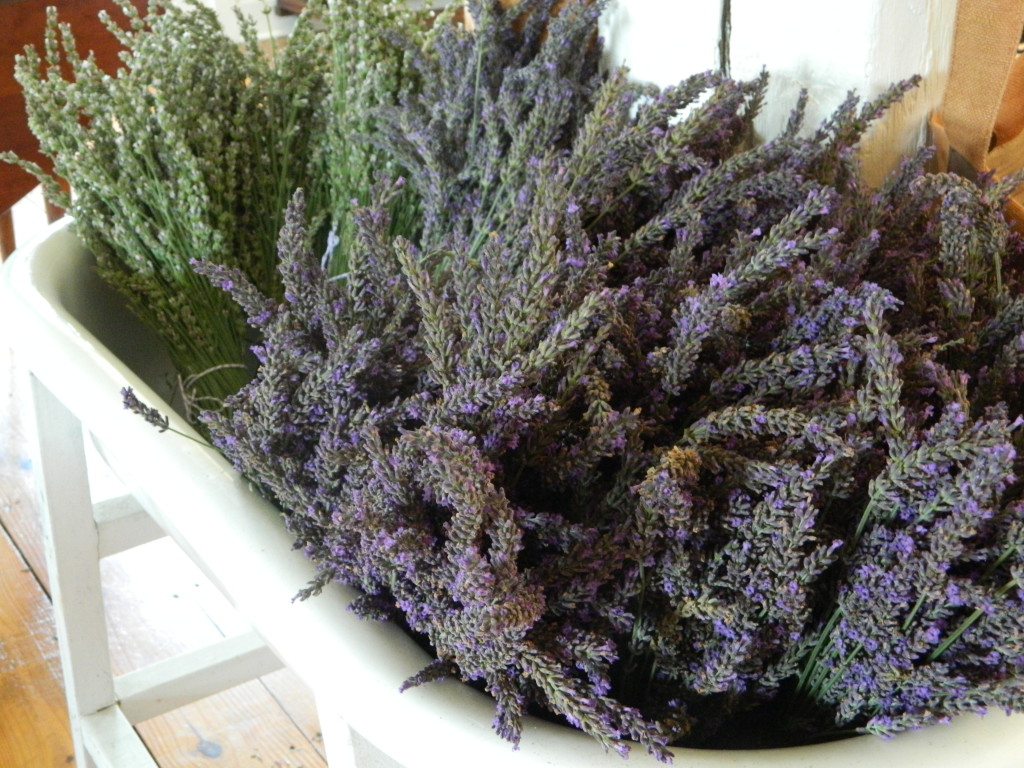 I walked throughout the farm wearing an incredibly lightweight and comfortable midi dress which I found at Kohl's for a steal. I threw on one of my favorite pair of cat eye sunglasses by Elizabeth and James and Red Metal lipstick by Lipstick Queen.  The entire look reminded me of the legendary Audrey Hepburn. She was elegant and graceful, which she could achieve with such few pieces- a wide brimmed hat, sunglasses, or large clip on earrings. A minimal signature style is helpful during the summer months to alleviate looking too perfect. This way in the summer if you keep it simple you appear classic and effortless all while staying cool.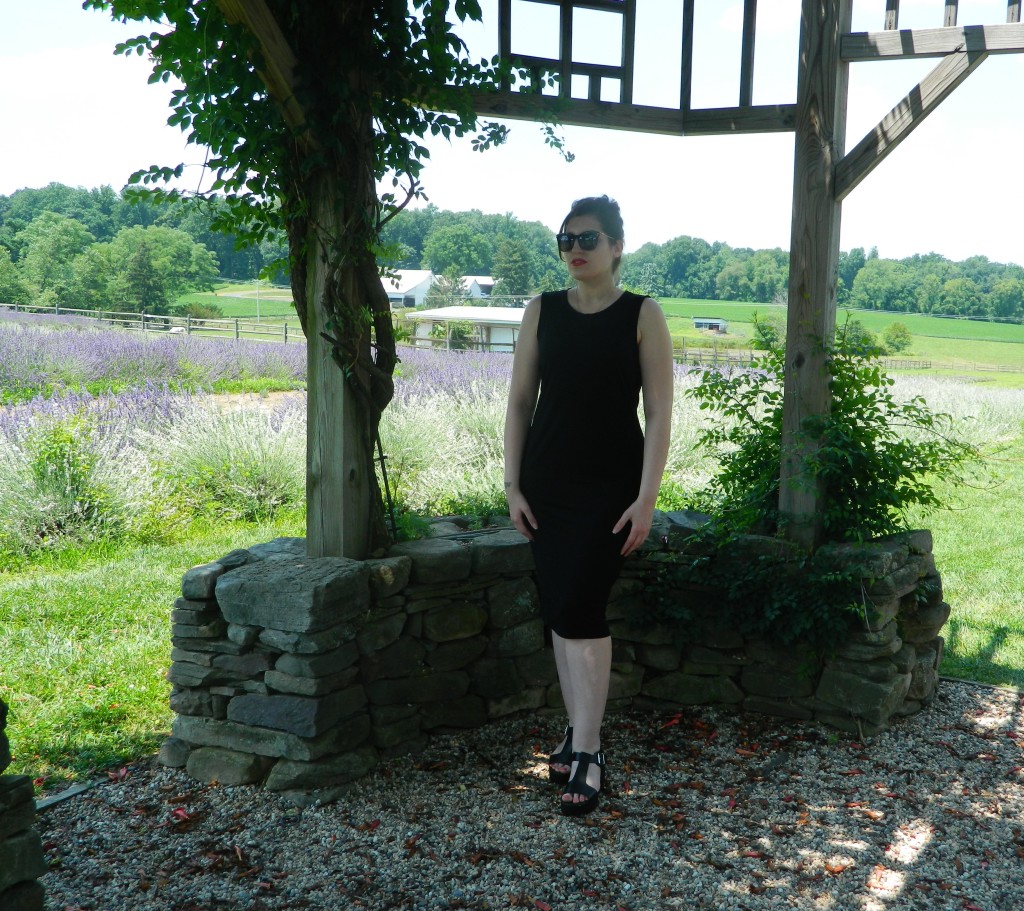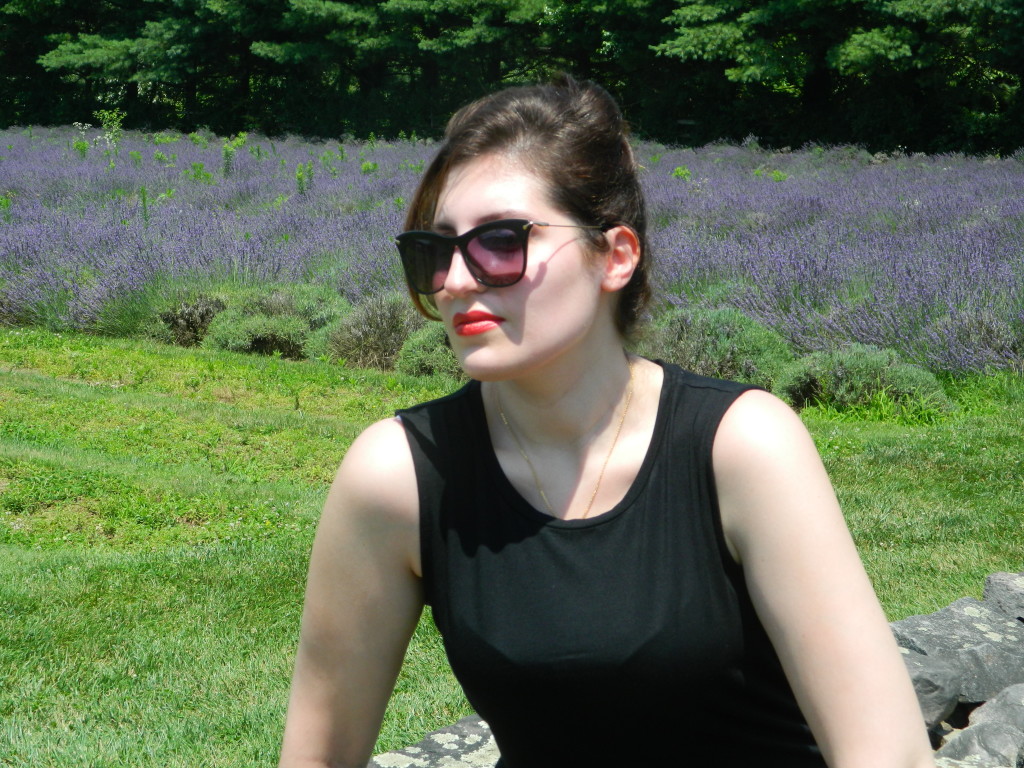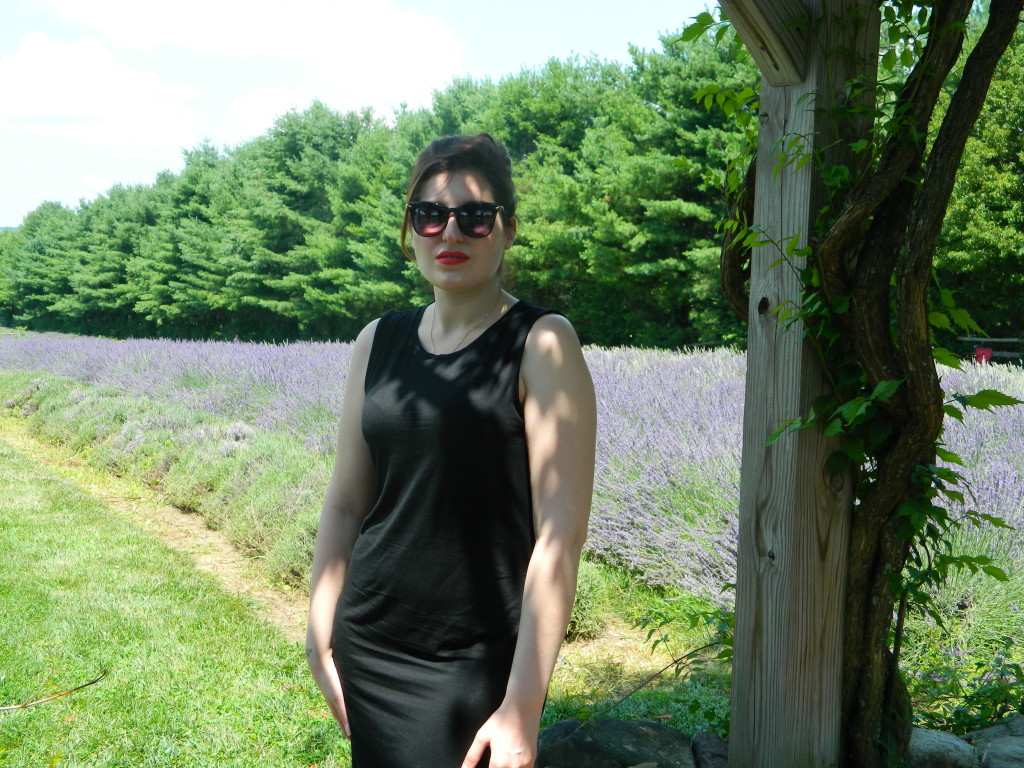 A few years a go I chopped all of my hair off into a pixie cut. I enjoyed having that style for some time, but then decided I was ready for a change and started to grow it out again. The one thing I miss most about a short haircut is the low maintenance involved, especially in the summer months. It can be so challenging to tame frizz, avoid breakage, and repair damage from yanking it up into a ponytail or from the harmful rays of the sun. When my hair was short, I simply towel dried and styled and it stayed in place. Now I have my work cut out for me. It is important to protect hair from damage, while styling into a desired look.
Here are some of the products that I have found helpful. First, protect your hair from sun damage and your scalp from burning with Clarins Sunscreen Care Oil Spray. This spray is very lightweight and effective. I always spray my hair and head approximately 30 minutes before heading out into the sun to make sure it has the opportunity to soak in entirely. Throw it into your beach bag along with your sunscreen to avoid harmful rays.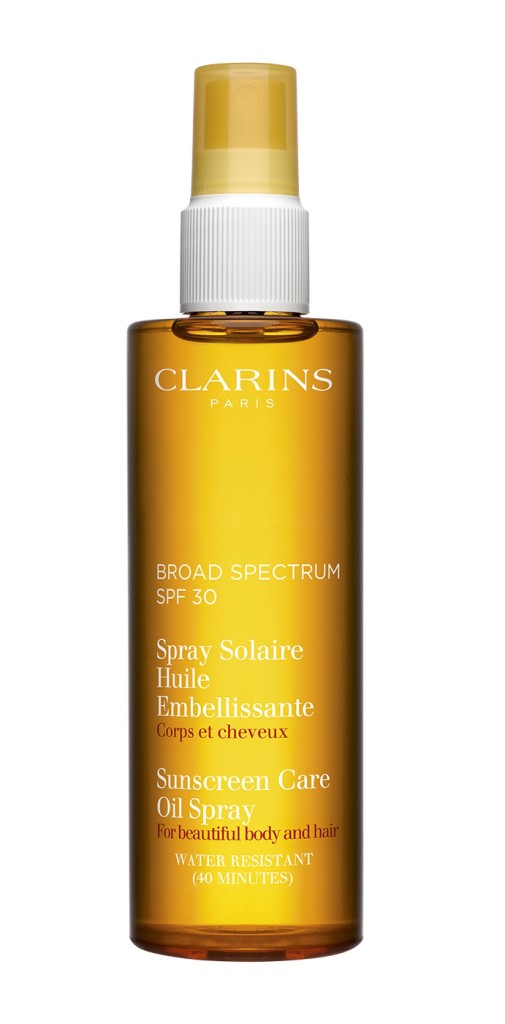 The humidity can feel like an uphill battle, specifically for those of us who do not have poker straight hair, but would like to all year round. I have spent hours in the bathroom blowdrying my hair and using a flat iron only to have it frizz out as soon as I am finished. Of course now there are better products available to decrease the chances of that nightmare, but sometimes it is just easier to let your hair dry naturally. For those days use the Sheer hydration leave-in mist by Ogx on towel dried hair. This conditioner contains argon oil and smoothes and moisturizes hair without weighing it down.
Next if you want a little extra shine and manageability spray the Shimmering keratin oil onto styled hair. This product contains a combination of coconut, avocado, and cocoa, which smoothes, softens, and adds a brilliant shine to hair. I like to wash my hair before bed, use a wide tooth comb, towel dry, add the sheer hydrations leave-in mist and go to bed. When I wake up and my hair is completely dry, I then brush with my Mason Pearson brush and spray with the shimmering keratin oil to tame any flyaways.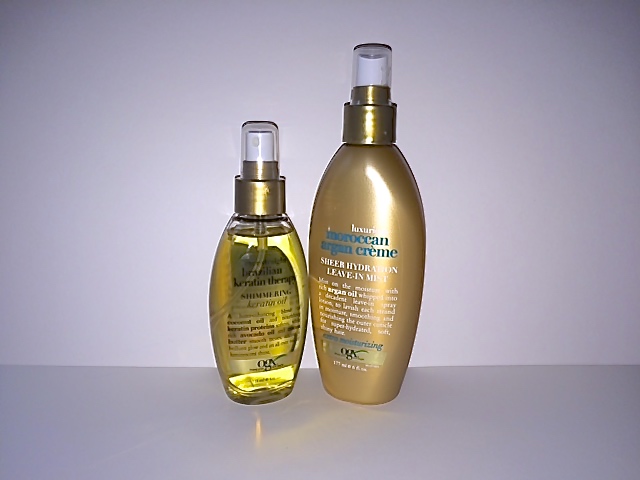 Here are my results! My hair looks and feels incredibly soft and the keratin oil adds the perfect amount of shine without looking greasy. Embrace your natural texture.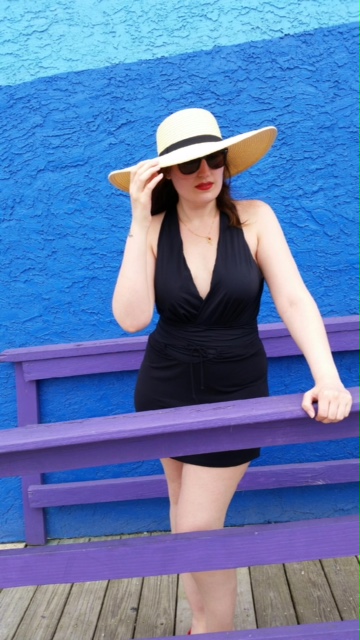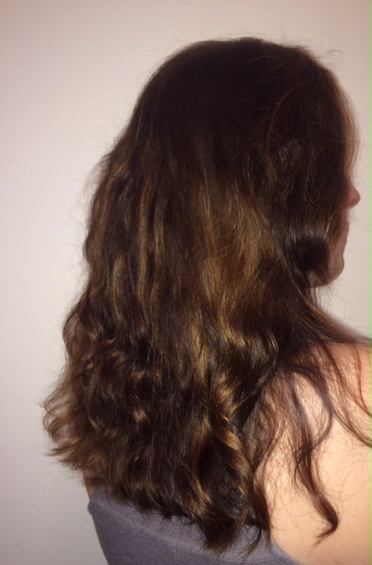 Grilling veggies is a delicious and healthy alternative to the traditional meat bbq over the summer. Take a look below for some helpful tips and suggestions when considering a vegetarian and vegan meal. You could also marinate these veggies after they are washed, cut, and prepared. I like to add spices, balsamic vinegar, and olive oil- place in a ziplock bag and put into the refrigerator over night.

Thank you to Source: Fix.com for the fabulous infographic!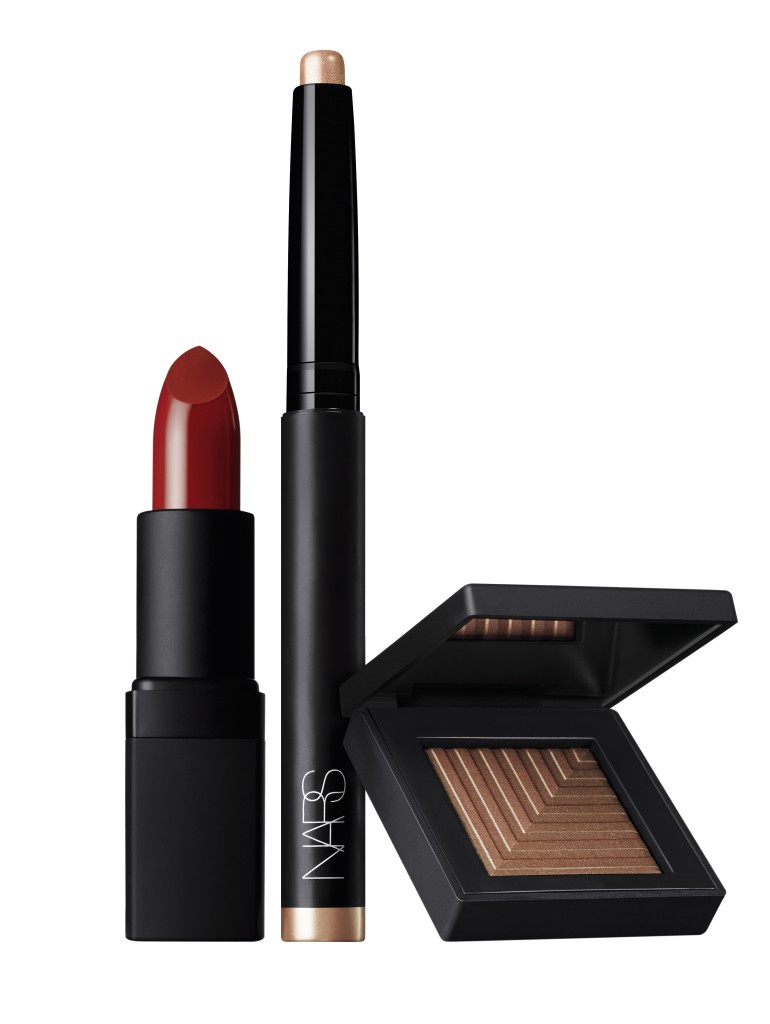 The fall collection from NARS will be available July 15th at NARSCosmetics.com and NARS boutiques. This collection includes eight velvet shadow sticks, two duel intensity eyeshadows, two lips glosses, one lipstick, and one blush in gorgeous shades ranging from rich earth tones to pale nudes.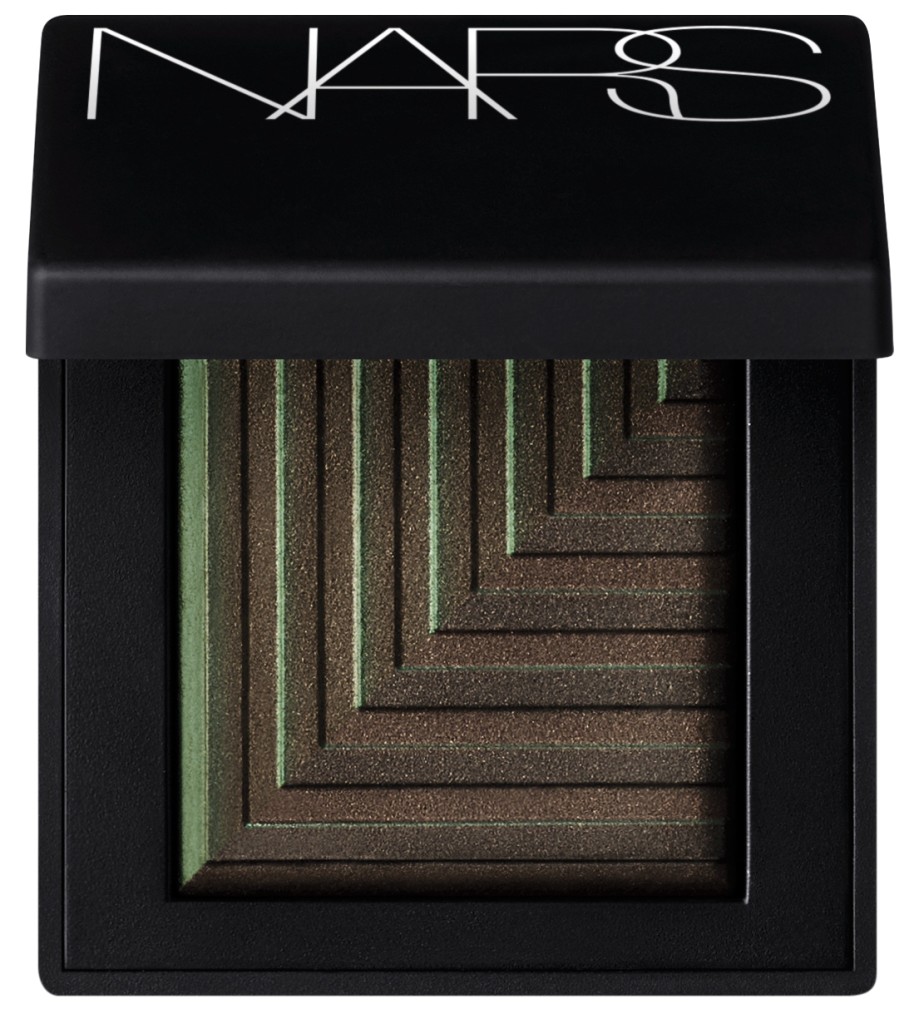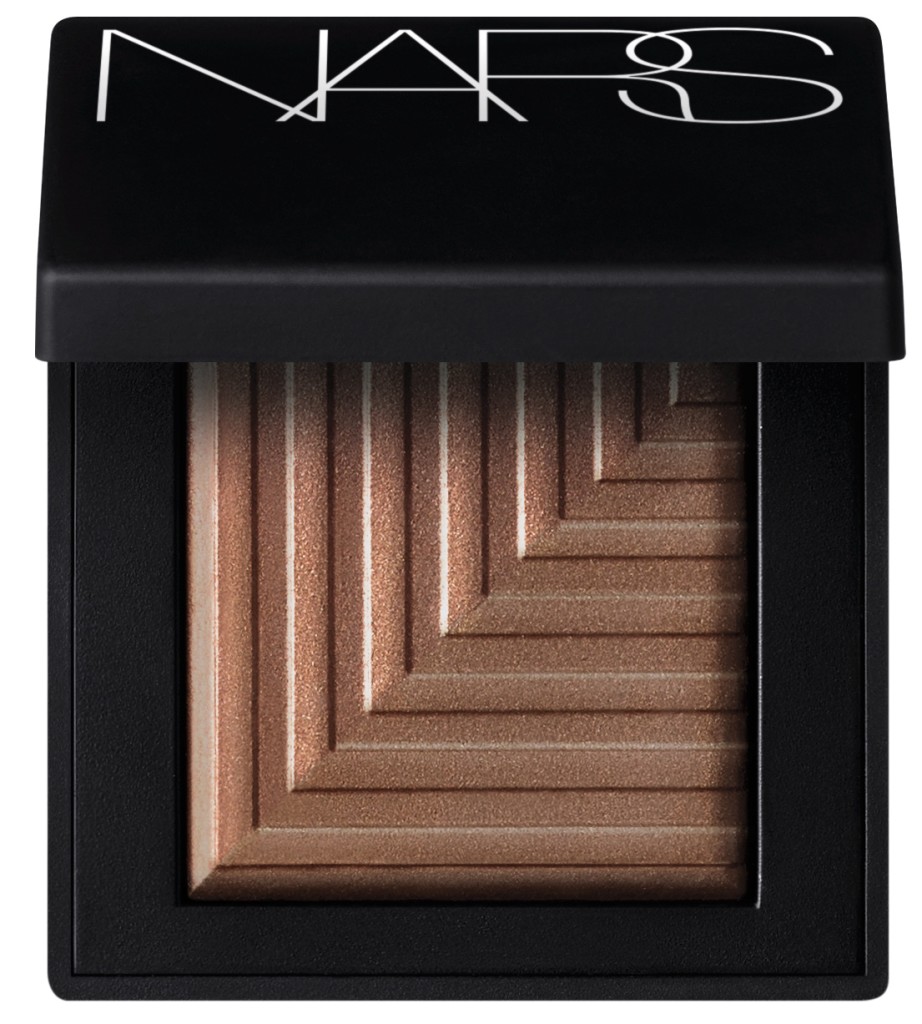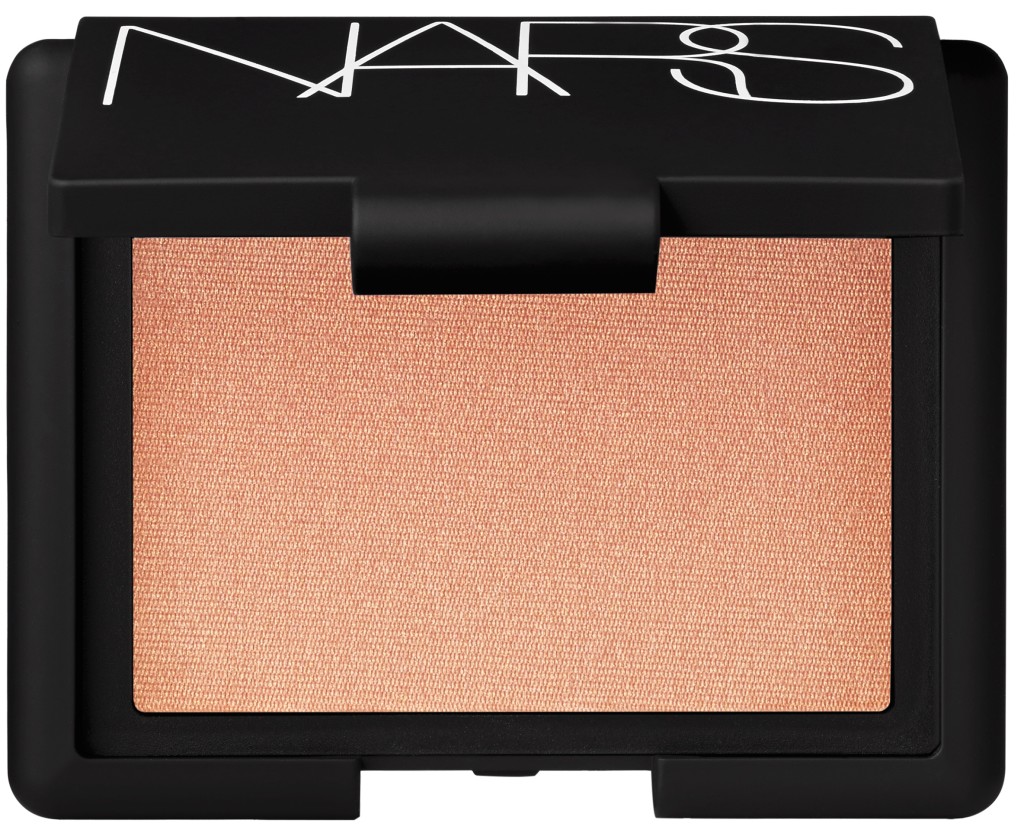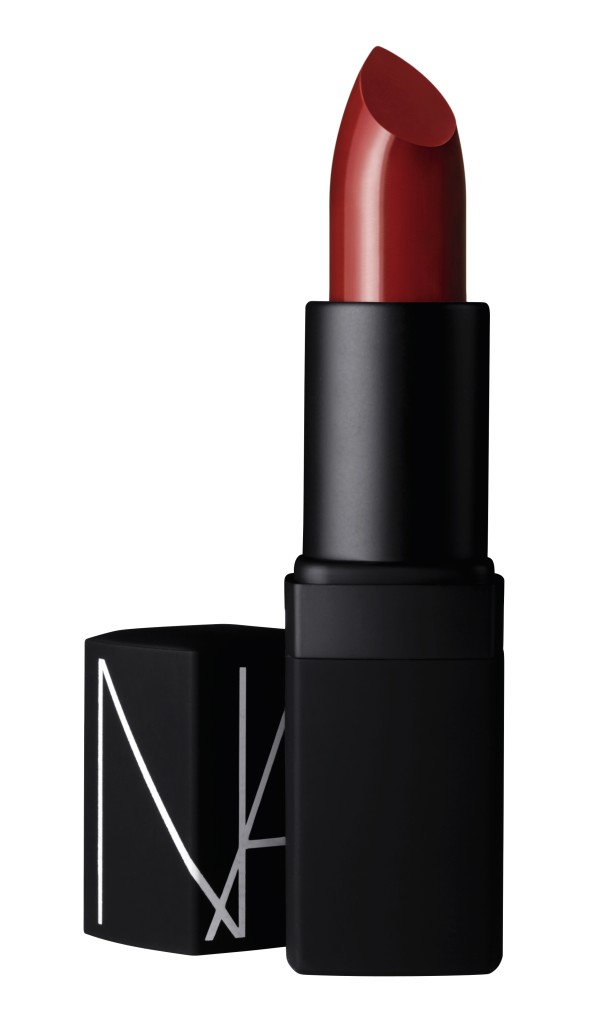 NARS will also release a gifting collection featuring two palettes, the Hardwired Eye Kit with six shadows, eyeliner, and travel size contour brush.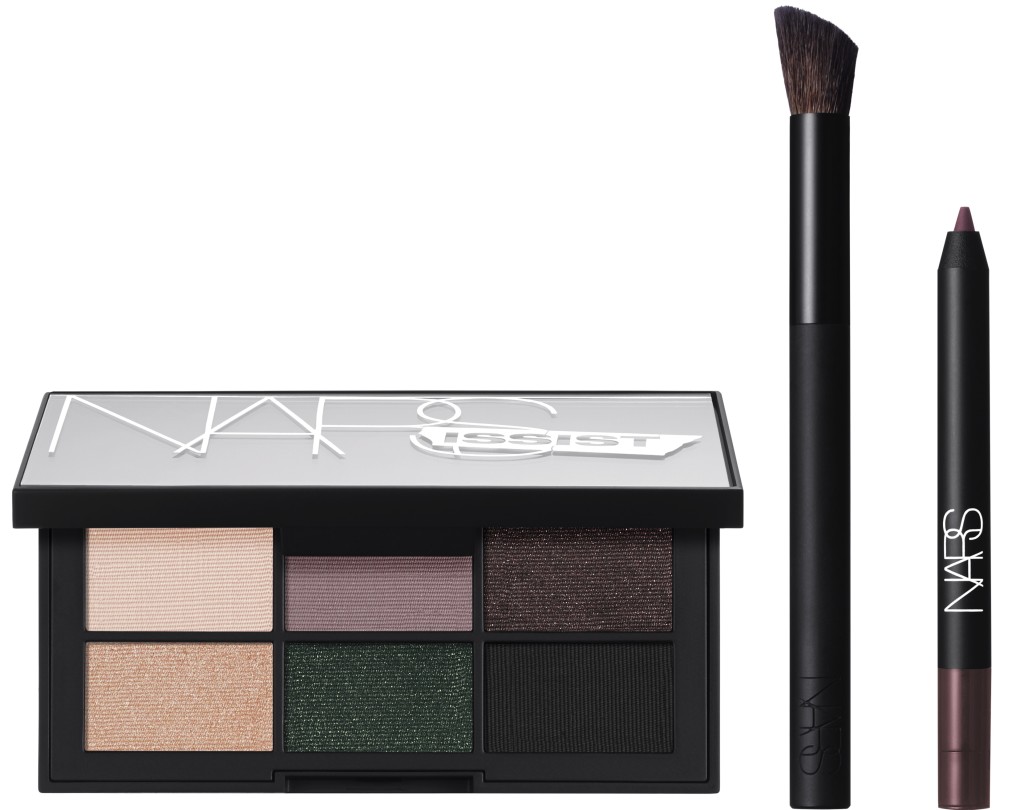 The limited edition Matte/Shimmer eyeshadow palette includes eight eyeshadows and mini eyeliner. Both will be available at NARSCosmetics.com and NARS boutiques on July 15, 2015 and at department and specialty stores August 1, 2015.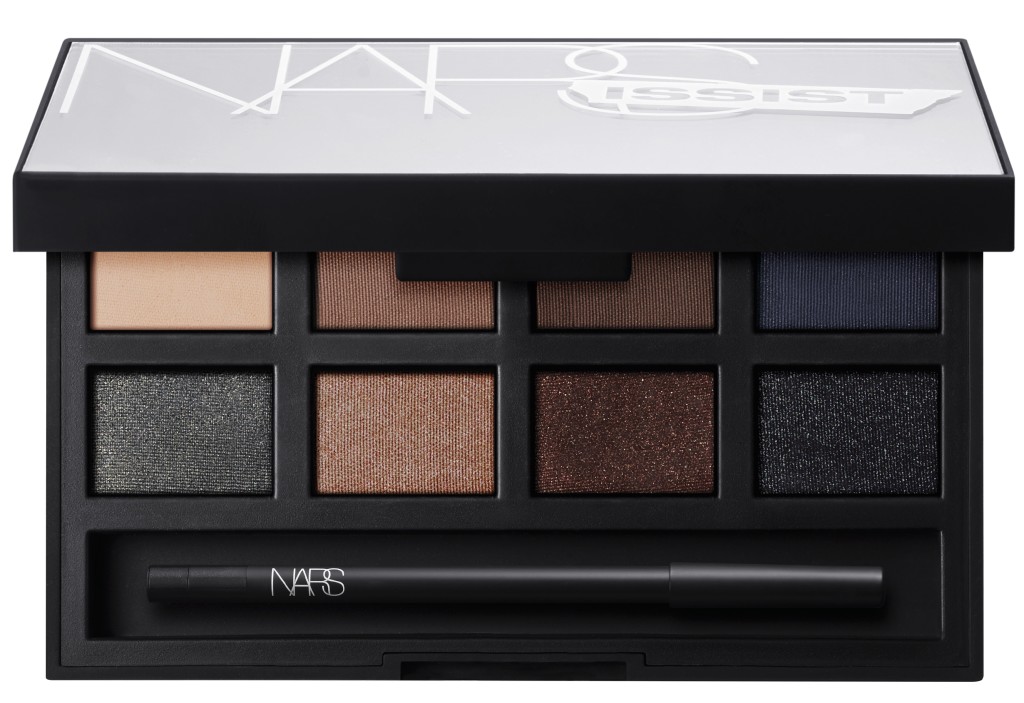 Copyright © Dandelion by Pexeto