Black ensemble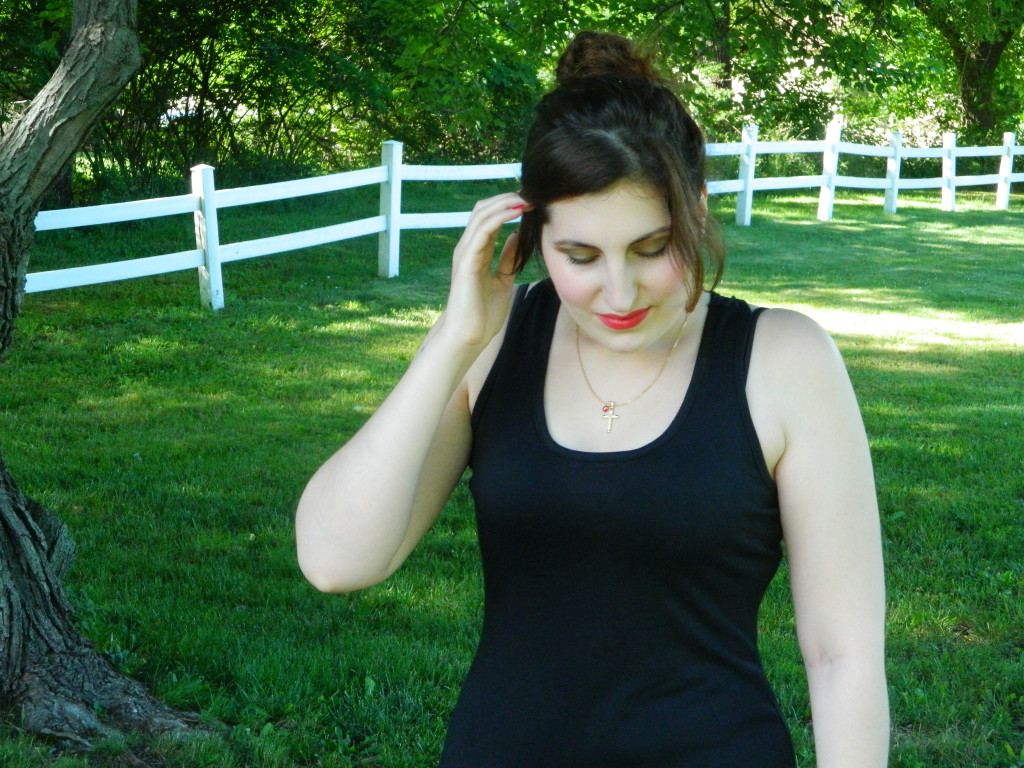 Another day, another maxi. I love a good tank dress. It is unbelievably comfortable and very lightweight, making it the perfect choice for these hot days. I wore this outfit to see Jurassic World over the weekend. I can remember waiting for the the first film, Jurassic Park to come out on VHS and running home from school to watch it. I was terrified, those raptors, that blood curdling roar of the T.rex, that poor goat! For those of us who saw the entire franchise it is a no brainer to see the latest stand alone Jurassic World. I enjoyed it tremendously- it paid homage to the originals and still offered a fresh perspective.
Anyway back to my look. I chose to wear my Candie's platforms with this black tank top dress, however this dress would be perfect with a pair of slip on sneakers as well.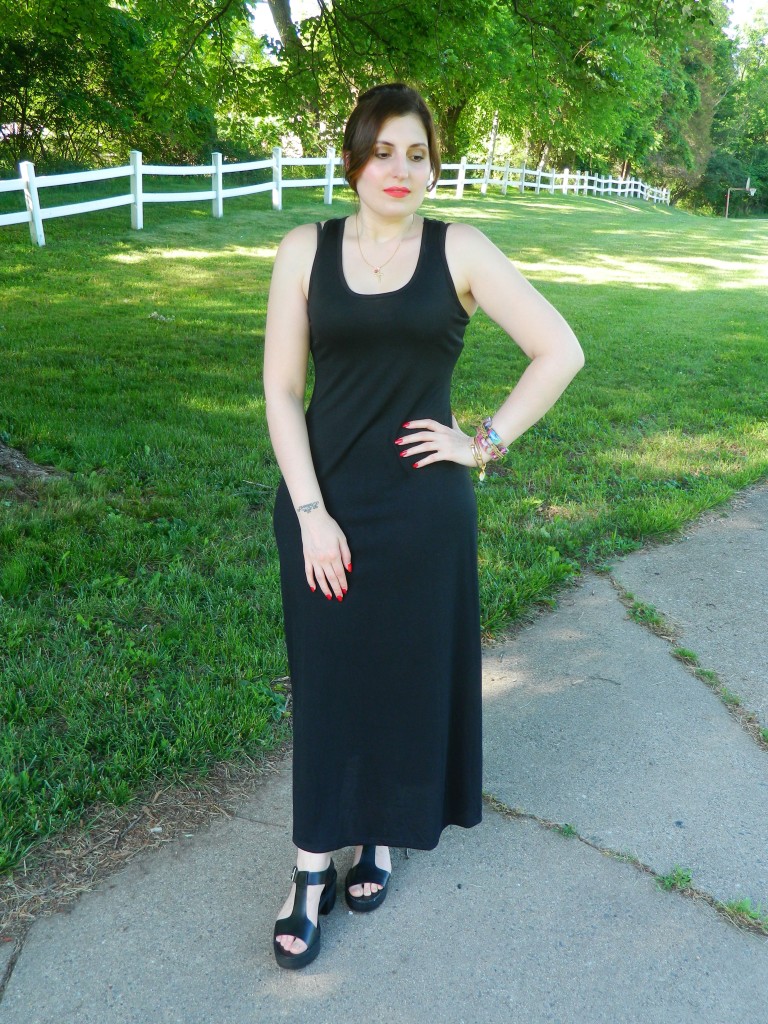 As for accessories, I am wearing multiple bracelets, a Kara Ross bangle, an Alex and Ani bangle, and a gold bangle that I received as a gift from my godmother years ago.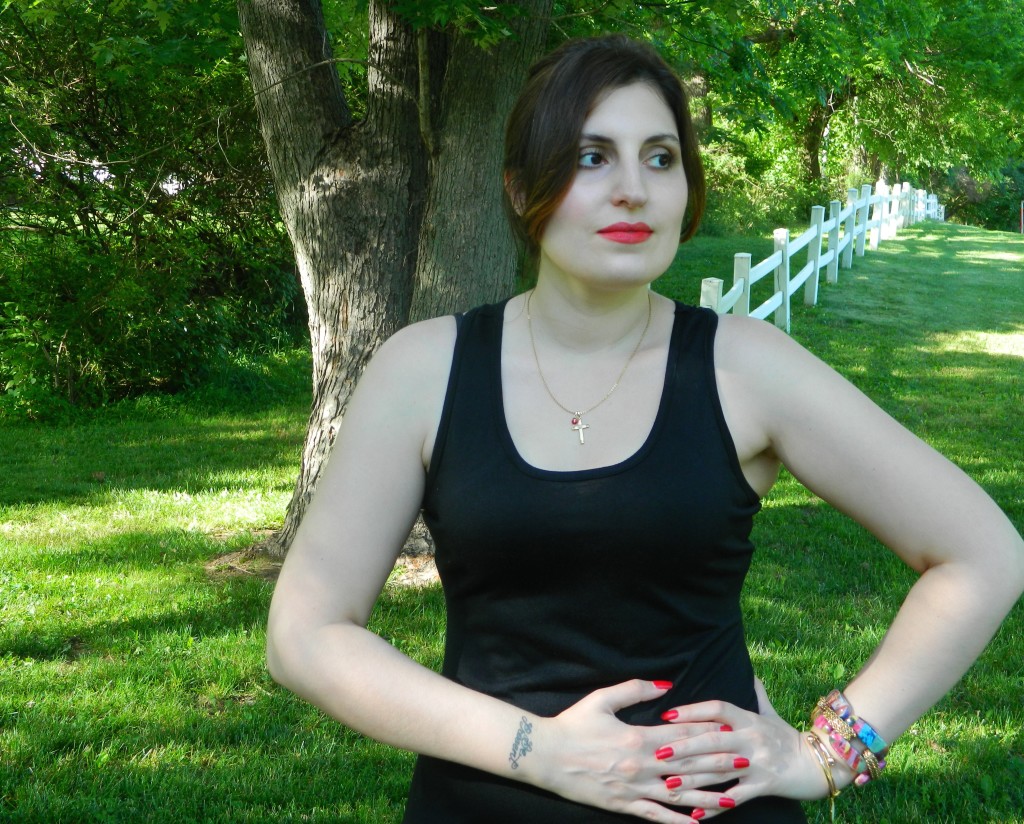 I chose red as my makeup look- a classic duo with an all black outfit. I am wearing vegan and cruelty free, Crimson Clay red polish and Future Red from NARS limited edition Guy Bourdin collection. A similar color would be the Laura Mercier Creme Smooth Lip Color in Red Amour.
Copyright © Dandelion by Pexeto