I already posted what I wore on Friday night, but did not mention where I wore that printed maxi dress. On Friday night I went to see Pitch Perfect 2 with one of my friends at an old stomping ground. We went to see the film at the Clearview Anthony Wayne theater on Lancaster Ave, a street that we frequented often in high school during 8th period, shopping and grabbing a coffee. Anyway after the first movie was so hysterical we had to see the sequel. I won't give any spoilers away, but I did enjoy the movie and was happy that I saw the conclusion to the lives of the ladies.
Radio 104.5 every year has a summer block party which features free concerts! A few years back it was Awolnation and Imagine Dragons, one year Of Monsters and Men, this year the line up was just as good. Held at Penns Landing in Philadelphia, each person needed a ticket to avoid overcrowding. The first band that I saw was Big Data followed by Mister Wives and New Politics. All of the bands were awesome live. Big Data lead vocalists looked sharp and Johnny Cash-esq in all black. Alan was wearing red kicks- for a pop of color of course. They closed their set with Dangerous, which got the crowd even more amped. The electronic beats and dual flawless vocals with Lizy Ryan was a treat for the crowd.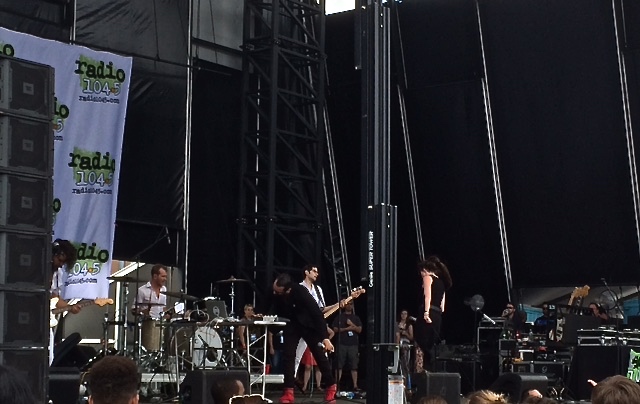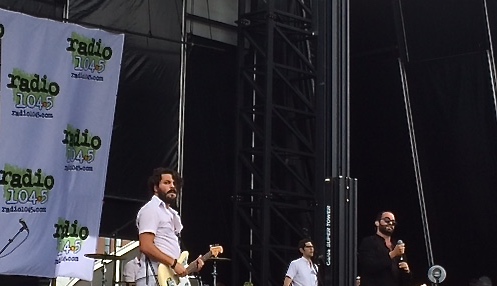 Mister Wives was the surprise of the day for me. I was sadly and shamefully unfamiliar with their music prior to the concert. Then Mandy Lee came out with powerhouse vocals that rivaled Grace Potter and got everyone's attention! The entire performance was energetic and lively.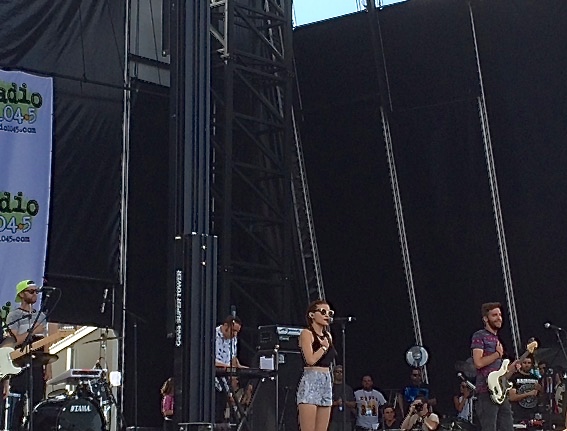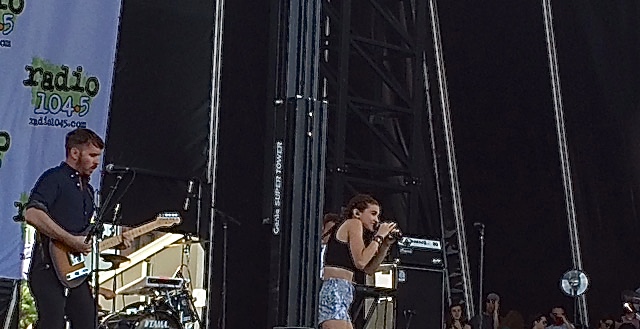 New Politics thundered onto the stage, complete with crowd surfing, breakdancing, and killer drum and guitar solos. Drum sticks and picks soared into the crowd and left everyone scrambling. David Boyd's vocals pierced the audience with crowd favorites like Yeah Yeah Yeah and Harlem.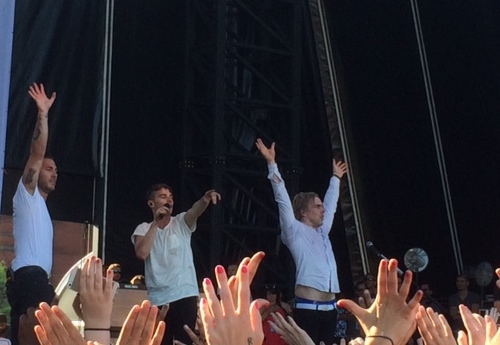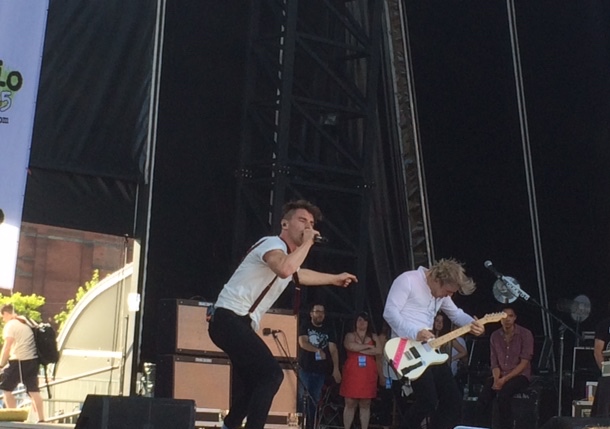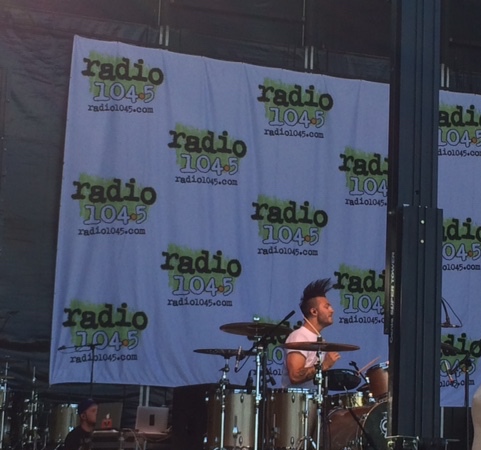 The next Radio 104.5 free concert is July 12th, make sure to get a ticket!