Mother's Day is May 10th this year and approaching quickly. I rallied a list of possible gift ideas. Even though I included these particular items do not forget that you could always give your Mom a gift card. It may seem somewhat impersonal, but if you know her favorite store, she will appreciate a day to shop for herself. Also, let us not forget flowers or a day at the spa.
Here are my picks:
L'Occitane has a full range of luxurious body products. You could buy an already assembled gift basket or combine a few items for a custom set. The almond collection smells amazing!
My whole family loves to watch movies and my Mom loves chick flicks. Not all romances are quality films though. Here is AMC's list of 50 best romantic movies.
Sleepwear is a great idea for Mom and as we approach the warmer months, she might need some lightweight pj's to wear. Oscar de la Renta has a beautiful collection from Caftans to twin sets. Here is one of my favorites, a cotton gown.
Handbags are a necessity and with all the items Mom carries on a daily basis this might be a real winner. Coach bags are durable and stylish. The prairie satchel is the perfect size and comes in a variety of bright colors.
Well I can no longer call myself a twenty something woman, as my friend would say. With each passing year in the twenties, my roommate from college would say we no longer need to disclose our actual age (except on legal documents of course), just that we are twenty something. That logic sounded good to me!
Today I am 30- really no other way to say it. I will admit I was pretty stressed leading up to today. I was completely consumed with the number. I had no intention of even celebrating. Then something magical happened. I began to realize that the number doesn't matter, it's the way you feel, plus a party is a party, no matter what age. 30 is going to happen whether I like it or not, so I might as well mark the day. With that said, I will never be comfortable with those lawn ornaments broadcasting my age for all to see.
I feel good. I am happy, thankful, and blessed. Keep moving forward, continue to grow and be a better person, become more comfortable in my own skin. These are my hopes and goals for the decade to come!
My family had a beautiful party to celebrate my birthday. They made my favorite foods for dinner, fabulous and thoughtful gifts, and even a cake made entirely of flowers and one real cake too!
Happy Earth Day! Below is an obtainable list to keep our earth a little cleaner, curtesy of Montgomeryville Nissan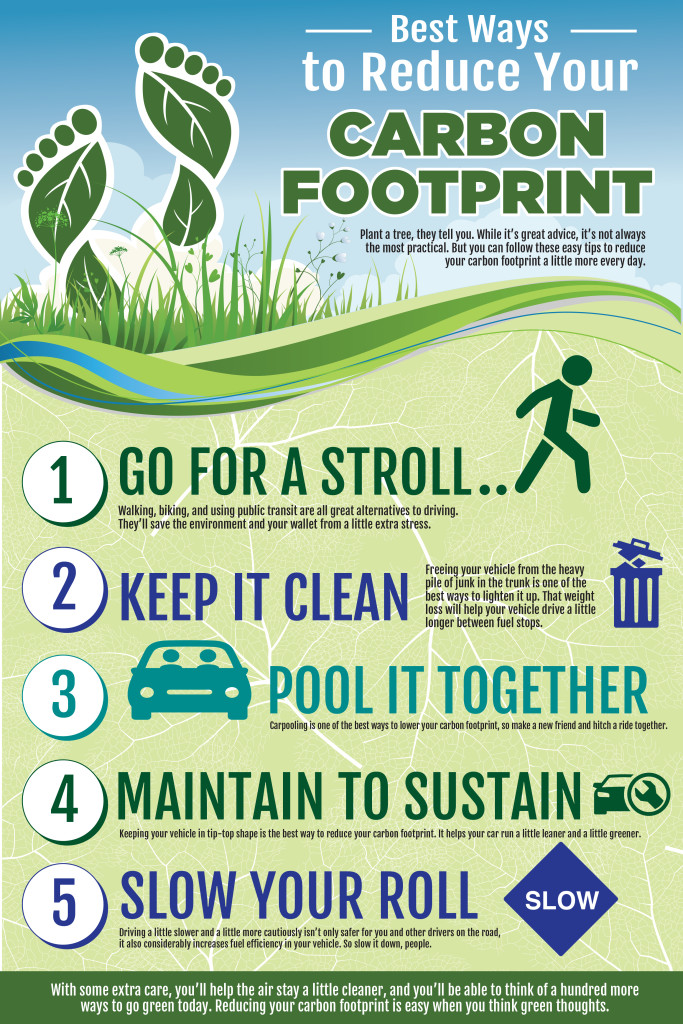 A simple way to help the environment is the avoid using any products or consuming any foods with Palm oil. Palm oil has led to large scale deforestation, climate change, and the destruction of habitats for various endangered species just to name a few.
For more info visit these sites:
Click this link for sustainable and eco-friendly clothing options. You do not have to compromise your style by wearing clothing that is conscientious of both the consumers and the environment.
Here is the look I created for my vibrant outfit in a previous post. I decided to wear a neutral eye and chose a bold lip that was complimentary, but not the exact match of the look. I applied The Nudes collection from Maybelline on my eyes. I applied a taupe color for my lids and a slightly darker shade for my crease just to give definition on my socket. I applied this look using amazing brushes from it for Ulta. A sales associate introduced me to the collection after I could not find a particular brush. Once I felt the brushes I knew they would be perfect. I cannot even describe how soft the cruelty free bristles are and how beautiful a job. These brushes deliver on results. Just to add some contour to my cheeks I wore a creme blush in Praline by Laura Mercier.  Now for the lipstick. I am traditionally a matte girl. I am under the impression that matte always makes my lips look fuller. It is important to find a matte lipstick that does not dry out your lips however. I chose Street Cred from NYX cosmetics. The color is more on the coral side as opposed to pink. I did not want my lipstick to match identically with the colors in my skirt, rather compliment the outfit. Keep brows soft looking, no need to define with such bold lips. I also applied two coats of mascara from NYX, which I mentioned in a previous post.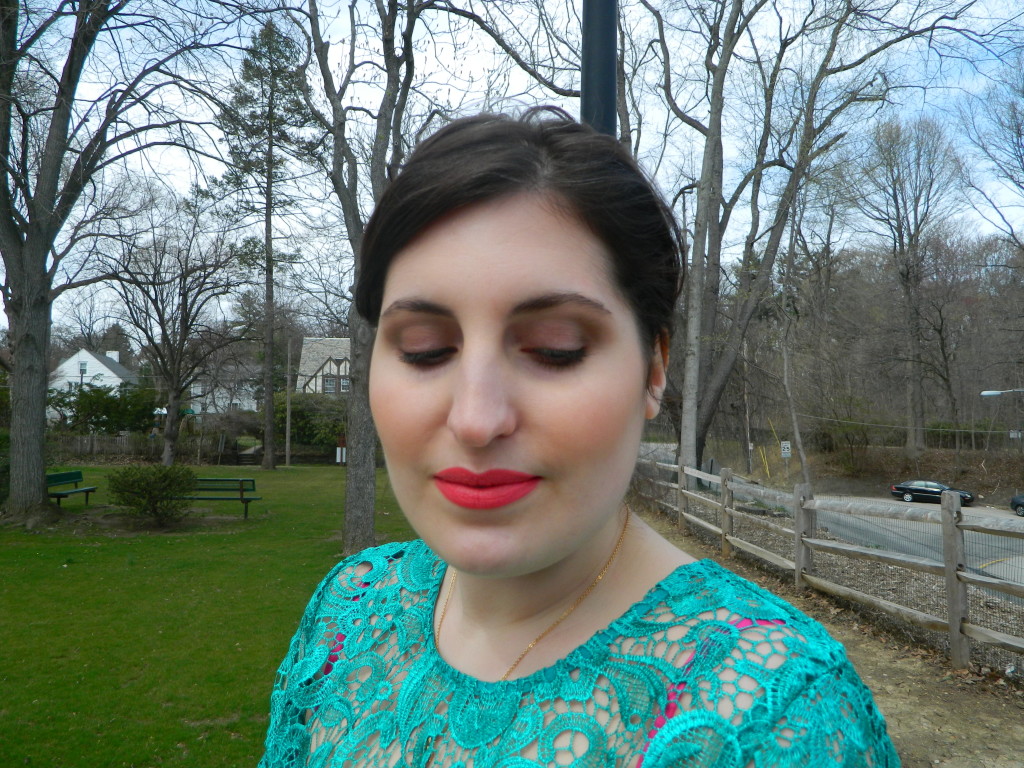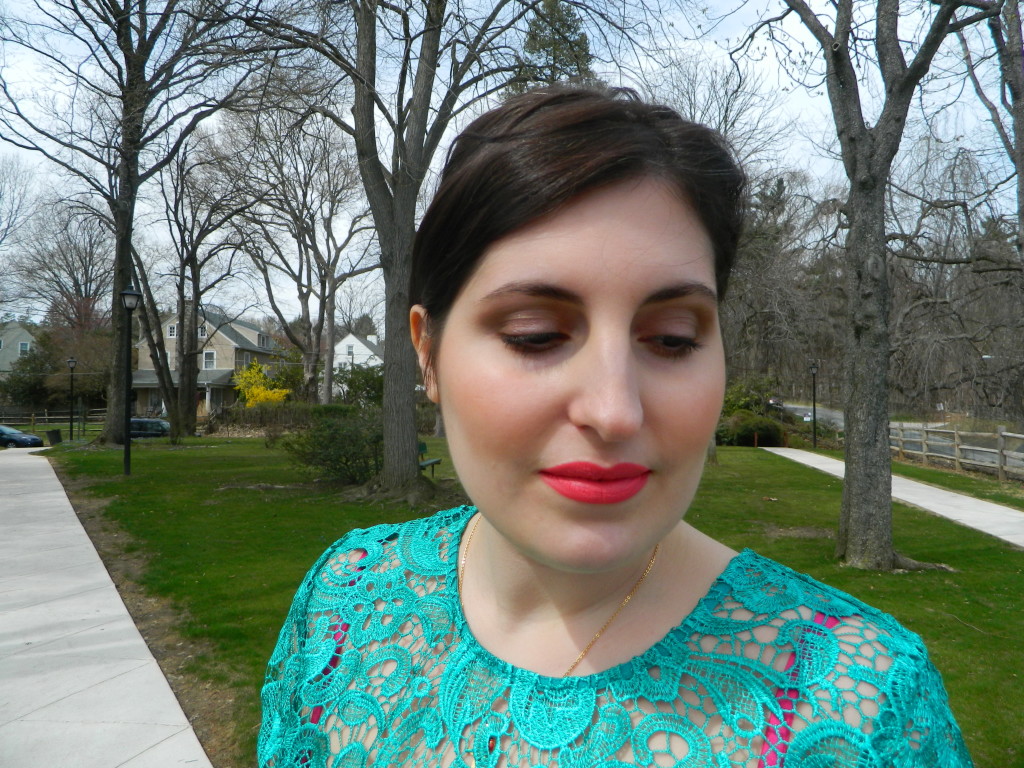 I have been wanting to try this recipe for quite some time and finally got around to making it. I kept seeing all of these gorgeous pictures on instagram of people making this fabulous vegan ice cream and putting it into an overflowing mason jar with toppings pouring over the top. I was so intrigued I needed to make it for myself. If you are unfamiliar, Nice cream is completely made of frozen bananas and somehow the texture mimics dairy ice cream. It is creamy, sweet, and best of all healthy. This is such a versatile recipe. You could add toppings as if you are creating a sundae or you could blend the desired fillings with the bananas.
Here's how you make this delicious treat. Freeze ripened bananas. I have been using two bananas, but you could just use one or five. Freeze overnight for the best results. After the bananas are frozen solid throw them into a device that blends. I am not including my process because I used a hand blender as opposed to an actual blender and it took me a lot longer. Keep processing until it becomes smooth and mouse-like. You can add other fruit to the mix to make a flavored nice cream or you can add the toppings later.
I made a few different kinds. I made a raspberry sauce one time using one cup of frozen raspberries. I poured them into a small saucepan with a pinch of cinnamon and let them reduce until thick. You could strain if you wanted to remove the seeds. You could also add vanilla extract. Once the raspberries are reduced, remove from the heat and allow to cool.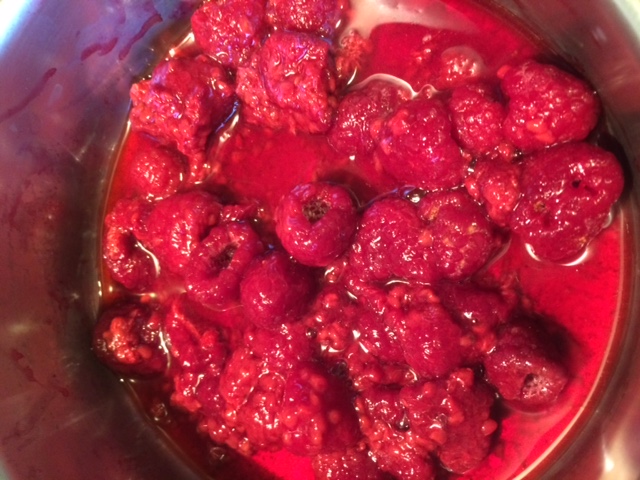 In the meantime take one tablespoon of vegan, glutenfree chocolate chips. I always use Enjoy Life brand. Melt the chips either in the microwave or in a double boiler. When it is melted add a teaspoon of flax milk an stir evenly. You are creating a ganache for the nice cream to prevent the chips from freezing when it touches the nice cream.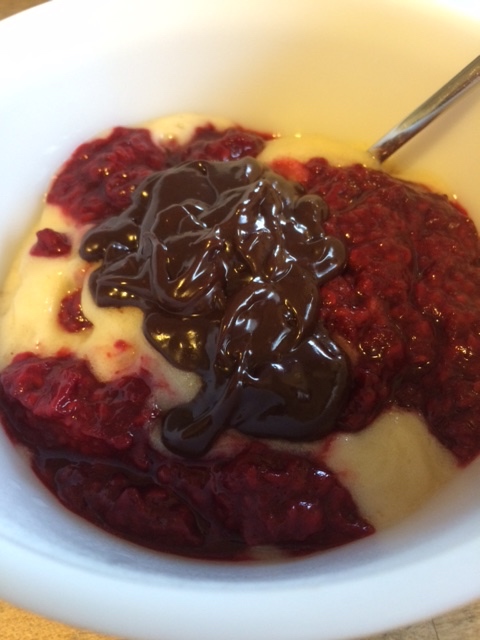 Finishing touches…pour the raspberry sauce and then the ganache.
You could also just sprinkle the chips or fresh blueberries on top. The possibilities are endless! If you can resist and want to eat at a later time, just put nice cream in a sealed container and throw in the freezer.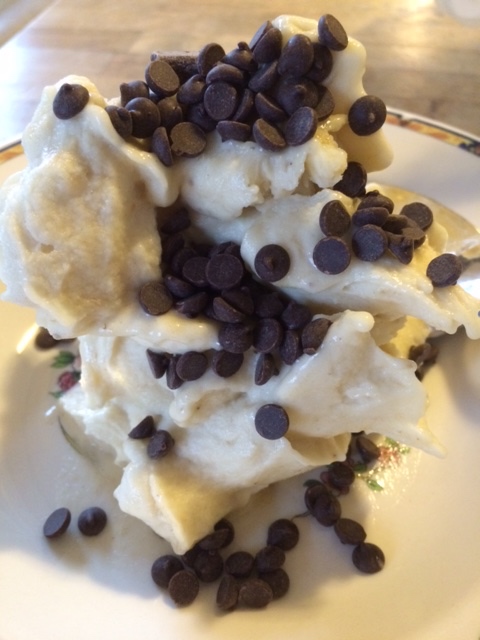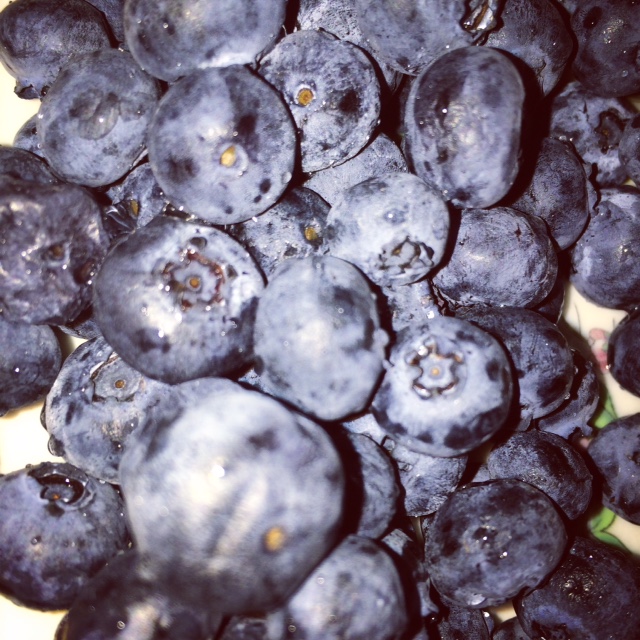 Let me know what you think. For more of my pictures follow me on instagram @ashleybasla
Sometimes you just need to add a little color to your wardrobe. It has been a drab winter, which is expected, but it seems to have invaded the spring as well. I wanted to wear bright and cheerful colors and surprisingly enough the sun was shining on this particular day. My outfit is complete Bisou Bisou from JCPenney. The lace top is so intricate and pretty. You could wear a camisole underneath, but I chose to wear a pink lace bra.
The pencil skirt is flattering and comfortable, which is always a plus. The color hues in the skirt make it very simple to choose a spring makeup palette. You could really be creative and choose bold colors or you could stay neutral and let the outfit stand out.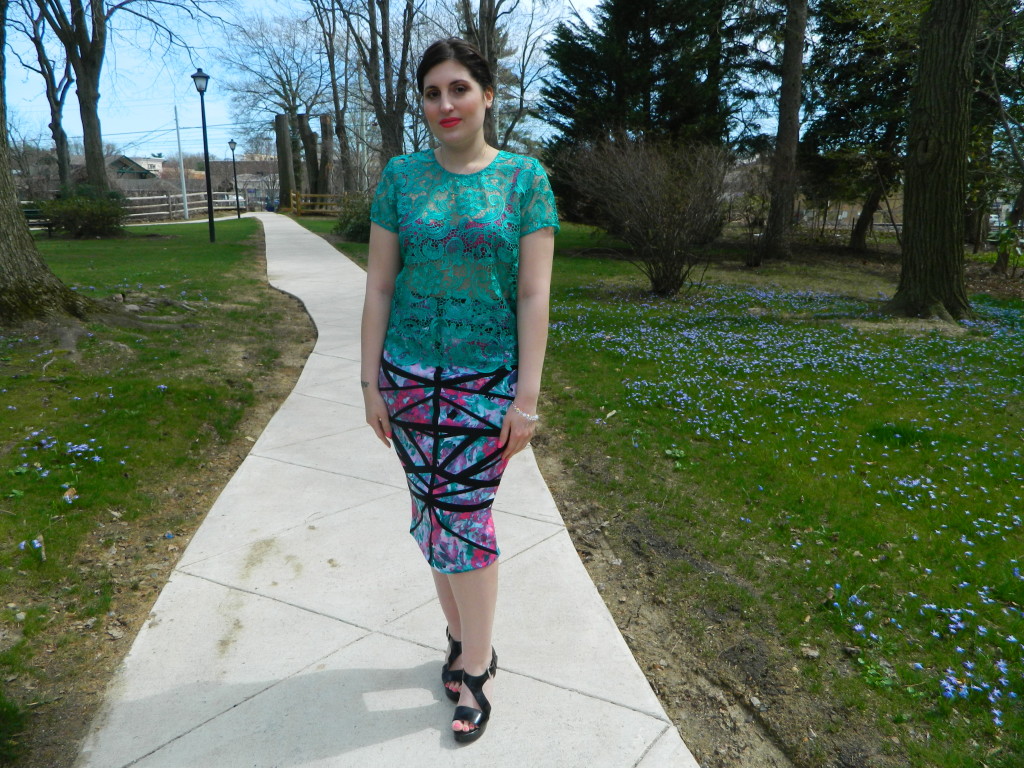 On a shopping trip to Lord & Taylor, I spotted these platform heels from Nine West.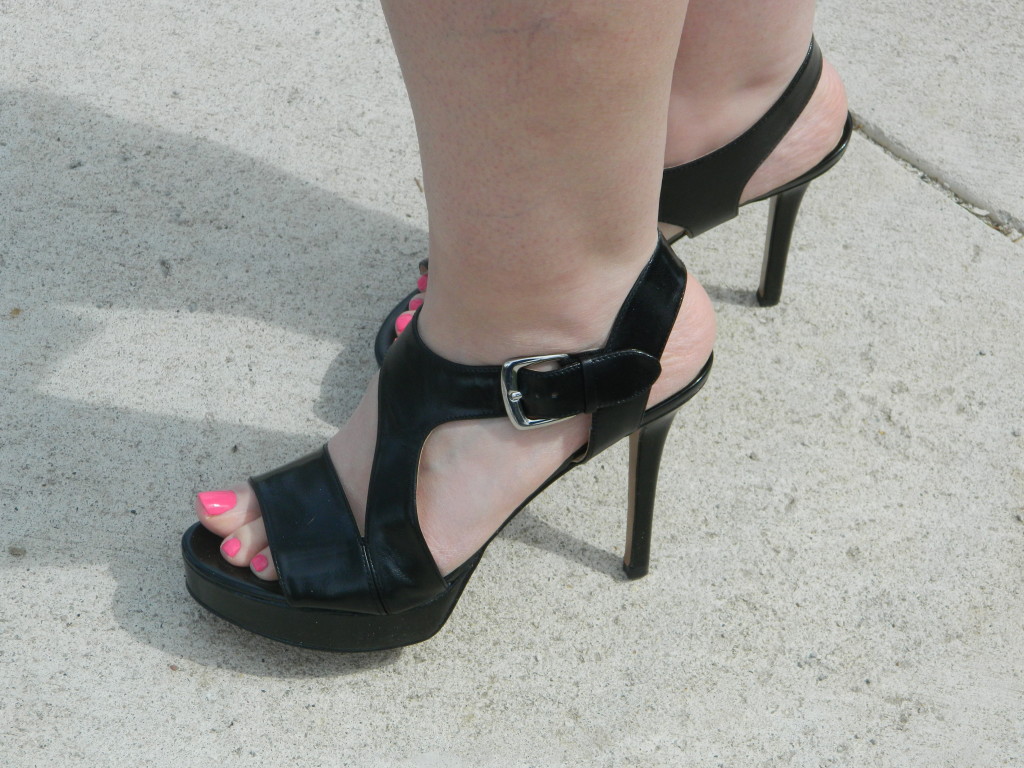 I will say even though they are very high they are still doable without breaking your feet. Keep jewelry minimal for this look. A little bling will go a long way. I am wearing a Swarovski crystal bracelet and that's it.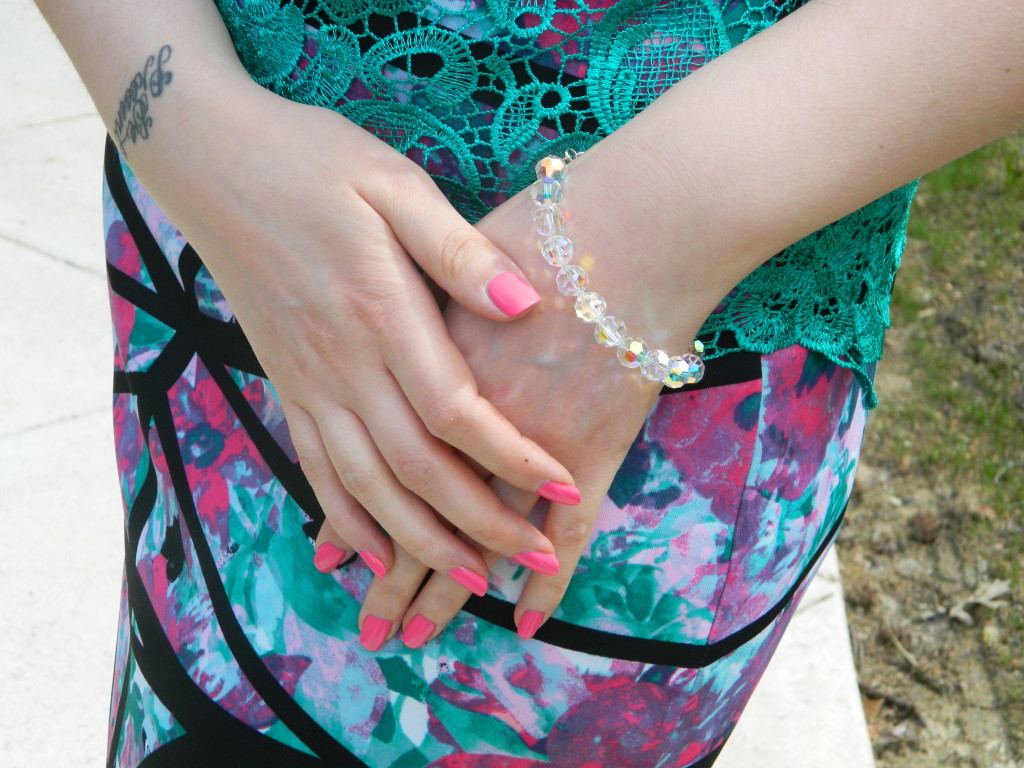 Stay tuned for my post featuring the makeup I wore on this day.
Yesterday afternoon, I attended the much anticipated SPW sponsored event, which featured guest speaker, Kate White. Kate is an accomplished author and the former Editor-in-Chief of Cosmopolitan, where she worked for 14 years creating one of the most successful magazines in the world!
The DoubleTree in King of Prussia was the location for this exciting event and as I walked in the doors the energy was palpable. People were networking and carrying on lively conversations, just as happy to be attending as myself. I met some very lovely and interesting people and exchanged business cards. As we filed into the conference hall lunch was served and then it was time for Kate to take the stage.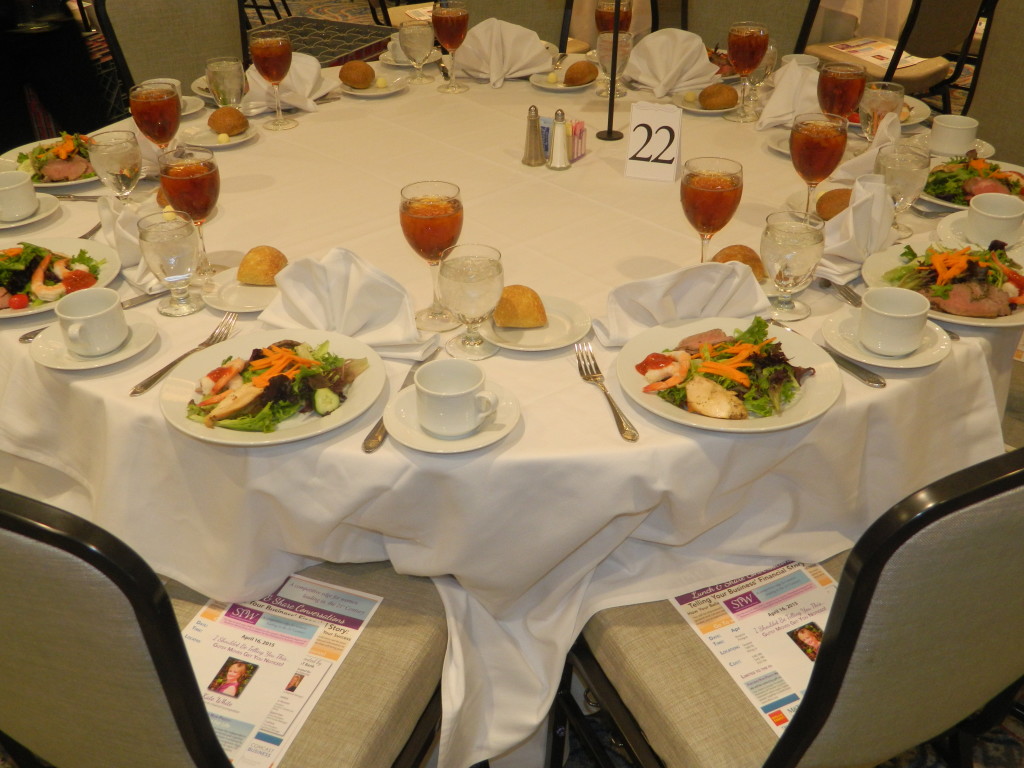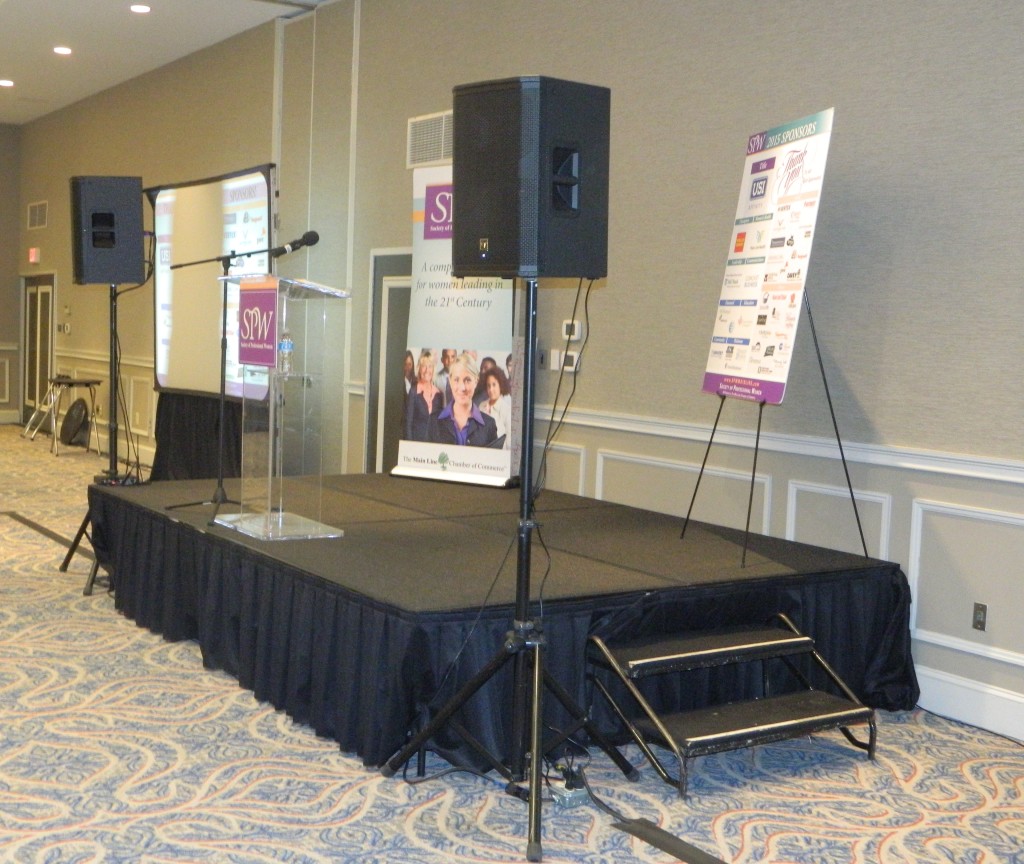 I found her presentation to be entertaining, captivating, and interesting. She offered career tips that touched a little on balancing work life and personal life, which is definitely necessary. Kate went on to share her three main strategies for success, "go big or go home," "stop worrying about what other people think," and "drain the swamp as you slay the alligators." Kate explained each one of her secrets to success. She shared both informative and funny anecdotes to really paint a detailed picture.  She explained that in order to get ahead in your career it is not enough to simply complete the basics or the responsibilities within your job title. Rather try to develop bold and innovative ideas to grab your boss's attention. Kate believes that confidence is crucial. Believe in yourself and take pride in your achievements. If you have contributed some bold, innovative ideas at your place of employment, and believe you are due for a raise- then ask. If you believe you are worth more in the second or offer interview then negotiate. No one else is going to do it for you. Finally, the alligator quote, which Kate elaborated is to not get caught up in the weeds. It can be very easy to put out fires all day long or solely concern yourself with the day to day operations. Sadly, this type of work formula will likely not advance your career. She makes it very clear that it is imperative to spend some time working on the "bigger picture." At the end of the event guests were able to purchase Kate's book, I Shouldn't be Telling you this: Success Secrets Every Gutsy Girl Should Know."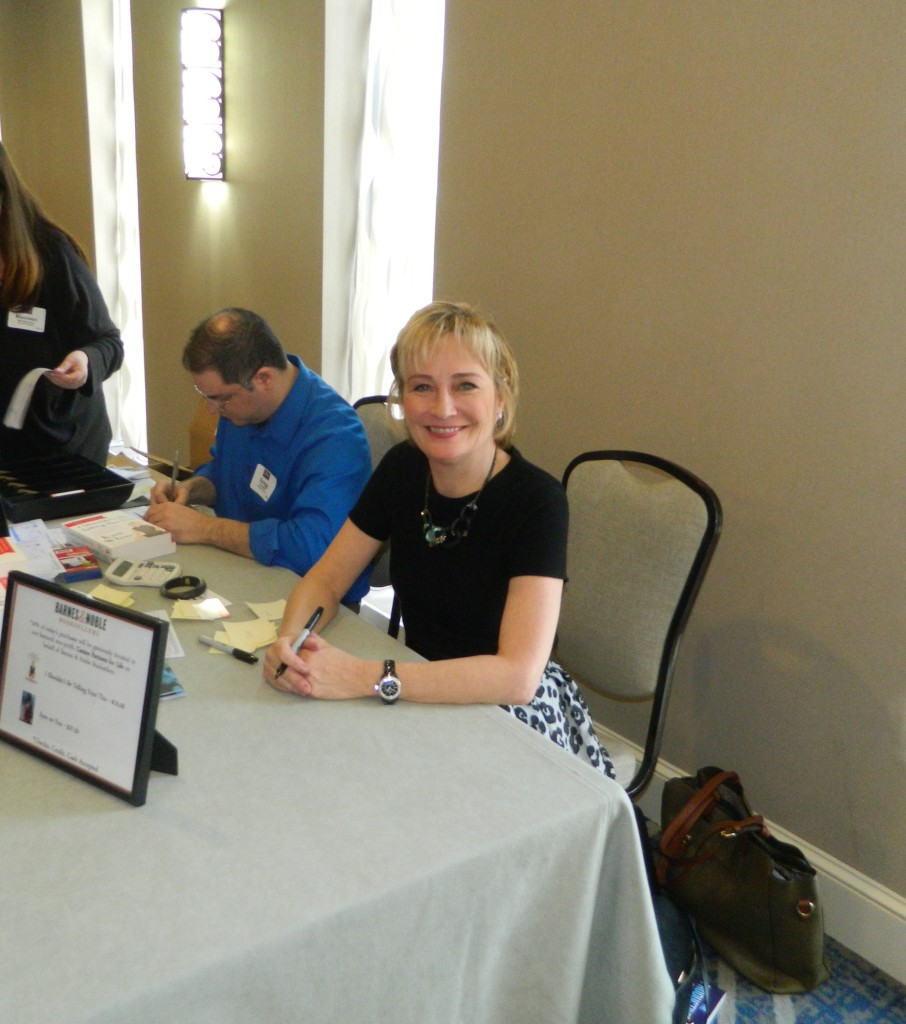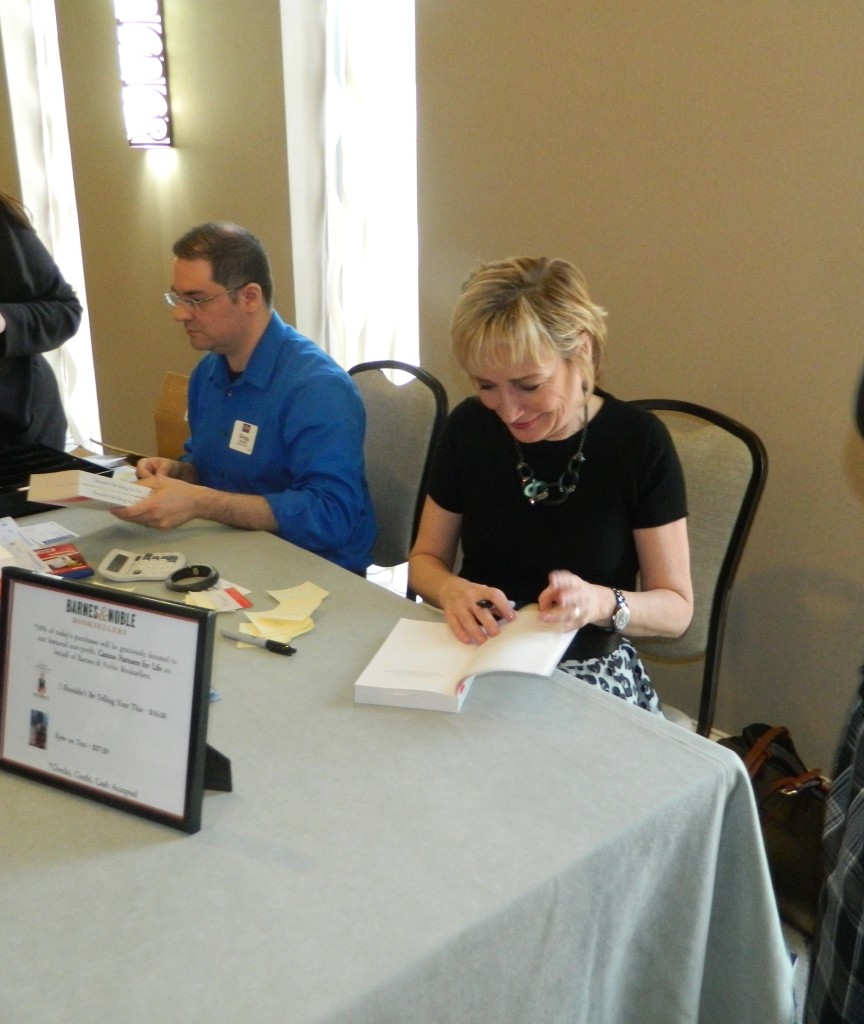 Kate's tips were helpful and motivating. I enjoyed this event tremendously. Be sure to visit the SPW site for more information on membership and upcoming events!
Former Editor-in-Chief of Cosmopolitan magazine and acclaimed author of ten works of fiction, Kate White, is speaking next week. She will be presenting at the DoubleTree in King of Prussia and hosted by The Society of Professional Women. The presentation will highlight her book, I Shouldn't be Telling you This: Gutsy Moves Get you Noticed. I am thrilled to be attending and covering this event. Kate offers a career guide focused on finding a job in the current economic climate. Her successful track record at Cosmo magazine and extensive writing career make her tips and suggestions invaluable. Be sure to register and mark your calendars for April 16th!
Kate also has her own video channel where she succinctly discusses tips for success in any career. I have included the link to one of my favorites. Enhancing your personal brand.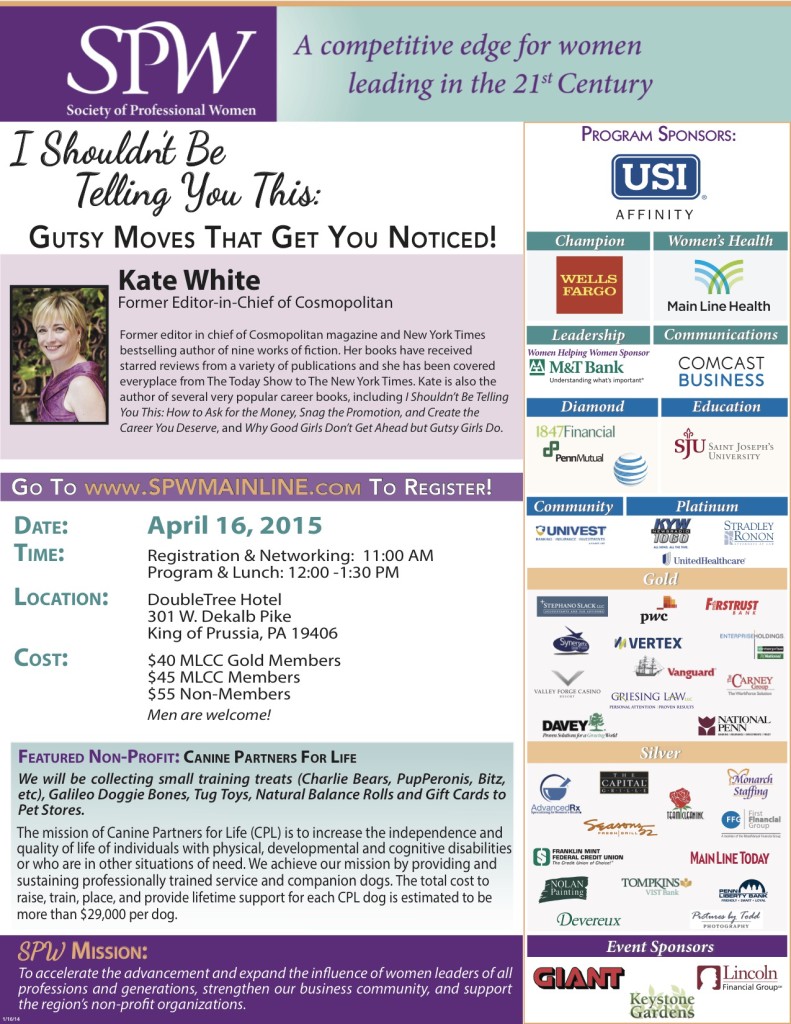 I hope you all had a wonderful weekend whether celebrating Passover or Easter. I had such a nice holiday visiting with my family and participating in all of the traditions. My mother made my Grandma Basla's Lemon Ricotta cake and her family's sweet anise Easter bread. Even though, I could not eat either one it was still fun to watch her bake and the smells were amazing. We colored eggs, which all turned out pastel.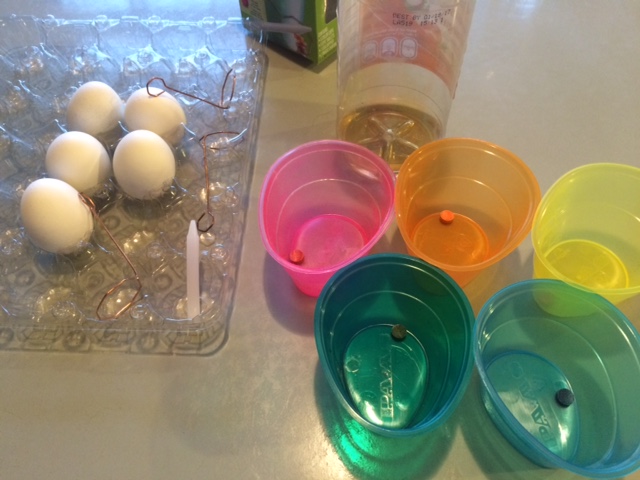 My parents still gave myself and siblings an Easter basket and mine was filled with goodies that I could eat, including vegan chocolate!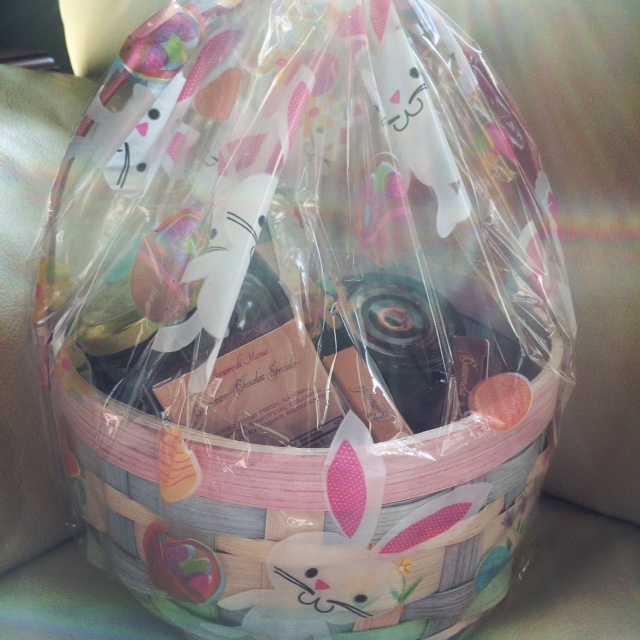 After mass we had a delicious meal with artichokes prepared with parsley, garlic, and olive oil.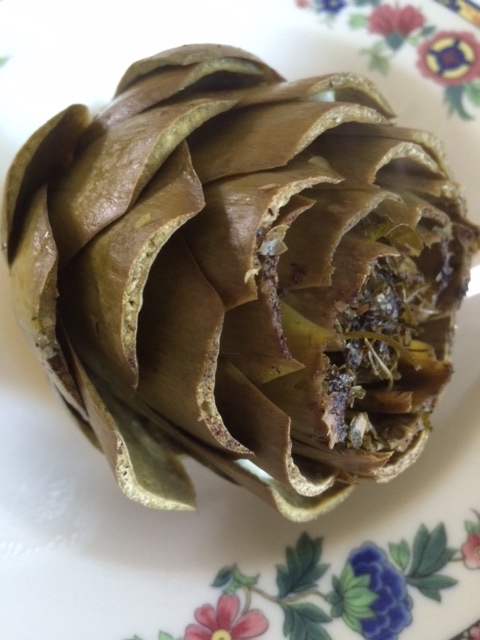 Below, I included the recipes for these baked goods. Enjoy! Let me know what you think!
Sweet Easter Bread:
Ingredients:
2 1/4 – 3 1/4 cups of flour
1/2 cup sugar
1 package of dry yeast
2/3 cups of milk
2 tablespoons of butter
2 eggs at room temperature
1 tablespoon of anise flavoring
How to:
Heat milk and butter until warm. In a separate bowl mix all dry ingredients. Add all wet ingredients to that bowl. Mix, knead, and then let dough rise until double in size. Cut, shape, and let rise an additional 15 minutes on a parchment lined cookie sheet. Bake at 350 degrees for approximately 20 minutes. Allow to cool and then frost. (Cut in three even pieces. The dough is meant to wrap around a boiled egg to appear like swaddled baby Jesus. This year it is without the egg. Roll out like a log and then twist like a braid).
Frosting:
Confectioner's sugar
Milk
Softened butter
1/2 teaspoon of anise flavoring
Mix together to desired texture and frost.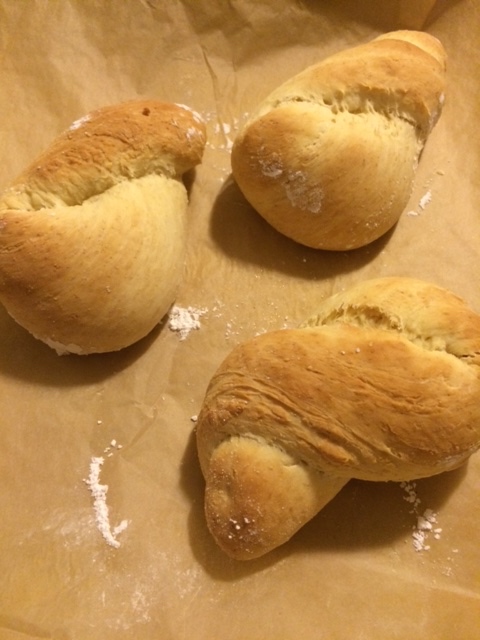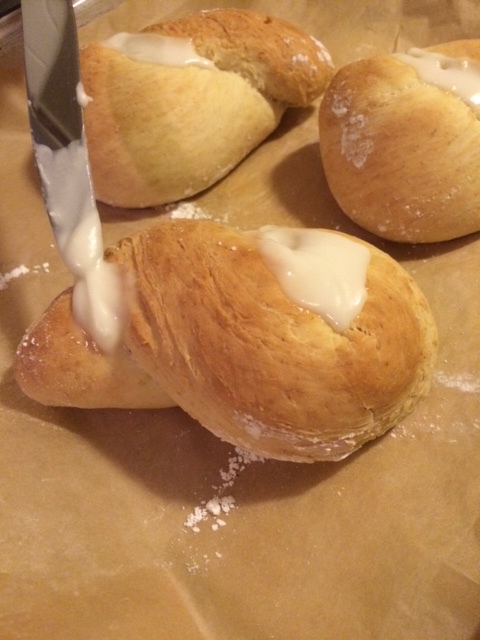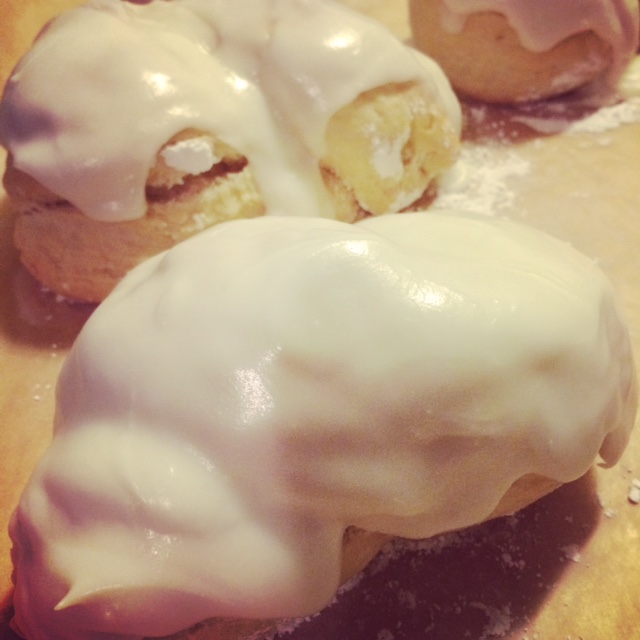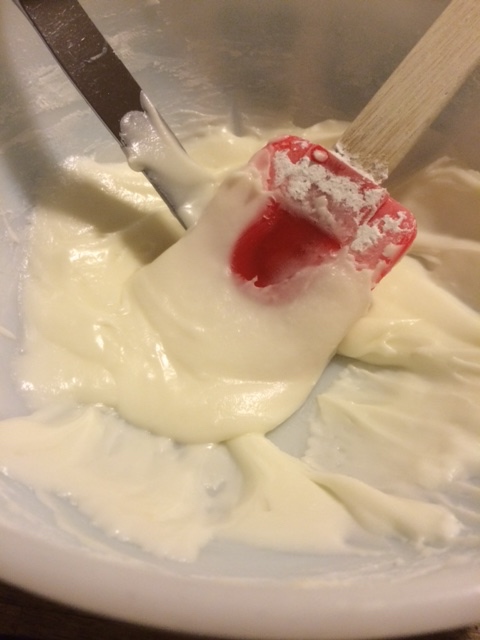 Lemon Ricotta Cake:
Ingredients:
1 lemon cake mix
2 pounds of whole milk ricotta
2 ounces of milk
4 eggs
3/4 cups of sugar
Zest of 1 lemon
2 teaspoon of lemon flavoring
How to:
Spray a 9×13 pan with Pam cooking spray. Mix the lemon cake mix as directed on box and pour into pan. In a separate bowl mix with hand beaters all remaining ingredients on slow speed until completely mixed. Pour the mixture on top of the cake mixture evenly. Bake at 350 degrees for 40-50 minutes. Let cool completely. Chill overnight in refrigerator. Cut and serve cold.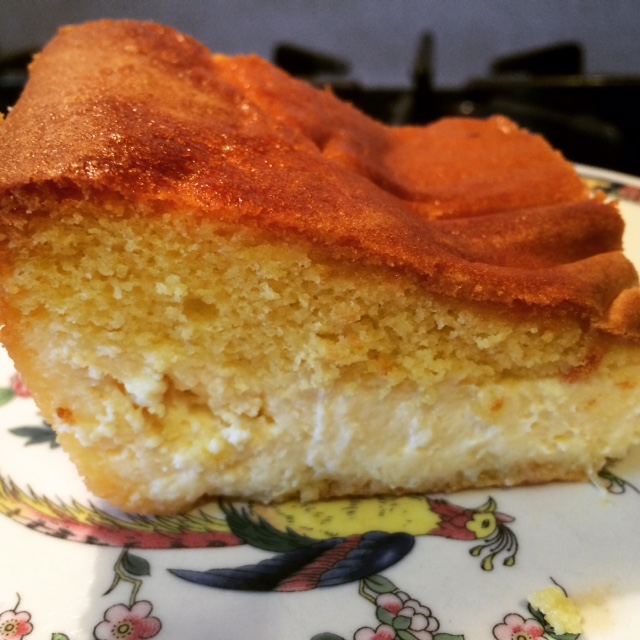 I have trouble finding flake free mascara. I usually find and buy one that I love entirely, except for the fact that it flakes. My perpetual dark circles are then exasperated and I need to carry my foundation brush just to clean the under eyes. It was time for action. I did a little digging and found a list of the best, specifically flake free mascaras and decided on NYX cosmetics. The entire cosmetic collection is a wonderful and effective brand, so I was confident that I would be happy with the results. Of course, Ulta was having a buy one get the other 50% off so I could not resist also purchasing a two in one eyeliner. The mascara was as I read, flake free. Now there are several different types, according to your desired effect. I chose the Le Frou Frou for length and volume. My lashes were long and luscious with the mascara and even with multiple coats- NO flaking! The Two Timer Dual Ended Eyeliner contains both a felt tip liquid liner and crayon. The liner trend currently is graphic. Check out Lisa Eldridge for the perfect liner tutorial. Let me know what you think!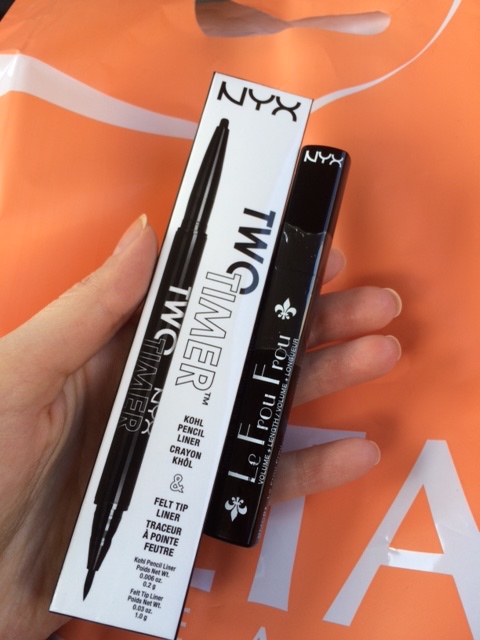 Copyright © Dandelion by Pexeto