Typically by this time of year my closet is already filled with spring outfits. My winter clothes are packed away and/or donated and I am flitting around in cute dresses. Unfortunately, this year is a bummer. It is still gloomy and cold. At this rate we will completely bypass spring all together straight to summer. Anyway, I cannot model the spring clothes because let's face it I am not feeling pneumonia, I decided to add another post with an outfit suggestion. Eventually, fingers crossed, east coast we will be wearing our favorite spring dresses.
This baby Blue dress by Topshop is first up. The dress has a deep v front and back, a slit up the back, falls just over the knee, and the best part, drumroll please…pockets!
Keep it simple with this dress. It has enough detail to catch the eye, but also has very minimal lines and does not need an embellished shoe. Peep toe mules are the way to go. Black is too harsh for a spring look with this pastel dress. Opt for the brown leather color from Nine West.
You can find real treasures on Etsy. Case in point this vintage aqua rhinestone collar necklace by SacredCake designer Jennifer Valentine. The dress is so low cut that a necklace will fill in some of the stark design.
As for makeup. Keep skin looking dewy by applying a creme blush like Creme Cheek Colour in Rosebud by Laura Mercier. Eyes can be bare with just mascara. Blue and red are a fabulous combo so be bold and try wearing an orange red color by Nars in Velvet Matte Lip Pencil, Red Square.
What do you think?
I have been craving nachos for quite some time. It could just be because as soon as you cannot have something that is when you want it most. I have been gluten free for almost a year with a couple of mishaps, which wreaked havoc on my body. Anyway, I simply could not take it anymore and needed to act fast. Over the weekend a chip was born. Quinoa is a versatile high protein grain. It is the main ingredient for this simple recipe.
A popular way to make the quinoa chip. Begin by toasting plain, uncooked quinoa in a pan. Toast by adding desired amount of quinoa in pan without water and stir to avoid burning. Allow to cool slightly and add quinoa to food processor or blender. Pour in water to get the processing started. You are looking for a consistency similar to a wet flour. Once the quinoa is ready, pour onto a lightly greased sheet tray and spread thin to cover the entire tray. Sprinkle with salt. The size will depend on how much quinoa used. Bake until the edges are pulling up from the sides. Then remove, slice into chip sized chunks and bake once more.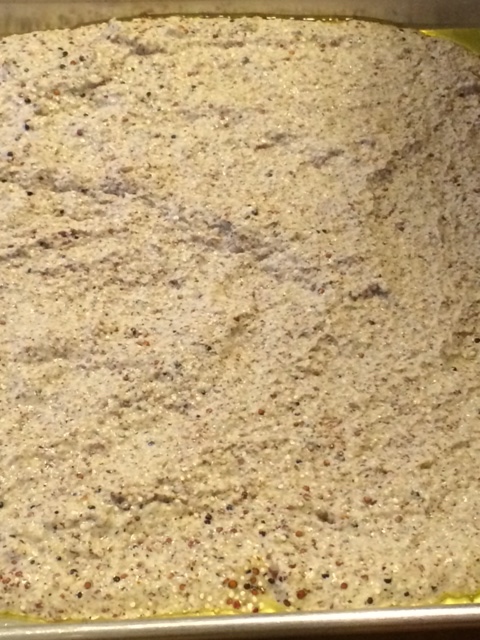 The chips should turn a brown color ( I used tri color quinoa so the color is much darker). Allow the chip to cool and serve with your favorite dip or in my case guacamole without onions.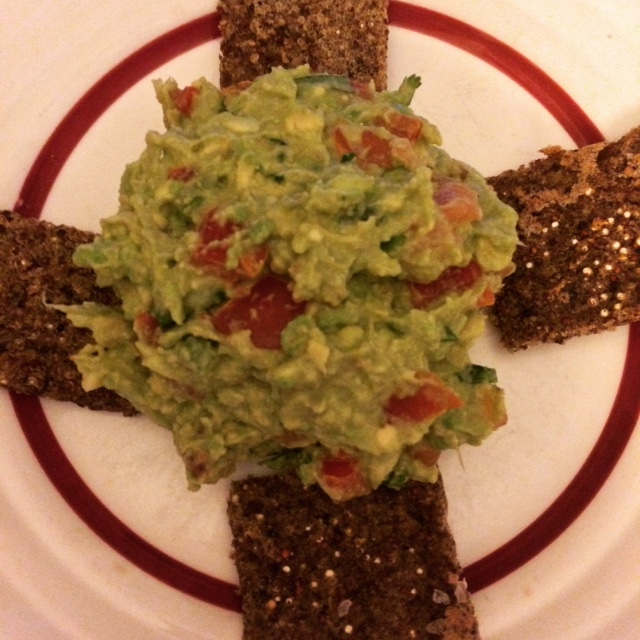 I also made a spicy Bruschetta using the chips. I added one tomato, a half of a jalapeno pepper and half a cup of fresh cilantro. For the dressing I used one teaspoon of olive oil, a small wedge of fresh lemon juice, and a pinch of salt. I piled the mixture on top of the chips and rebaked only for approximately five minutes.
Sorry if I lost some of you with the title, but I promise, you will want to continue reading. For those naysayers, vegan chocolate is delicious. Not all are created equal, but I found an artisanal gourmet chocolate that is delectable. Yesterday, I strolled down the aisles of Whole Foods, in search of something tasty. Easter is fast approaching and I was feeling a little nervous that my basket would be a little light on treats.
Amore Di Mona chocolate was a major find. This specialty chocolate is gluten, soy, nut, dairy free, vegan, non GMO and still tastes amazing. I legitimately could not purchase these bars fast enough and will admit that I ate one in the car. Why waste more time driving home? Plus I needed to sample one before they ended up in the Easter basket- for research purposes. I devoured the Caramela with cranberries. The rich chocolate melted in my mouth- the exact same texture as traditional chocolate. The inside was soft and chewy similar to caramel, filled with tart sundried cranberries. The exterior was coated in hardened chocolate. I ate all three of the squares and licked my fingers to boot. This is the chocolate option for those in search of an alternative, whether you are suffering from allergies, food restrictions, or considering a Vegan diet.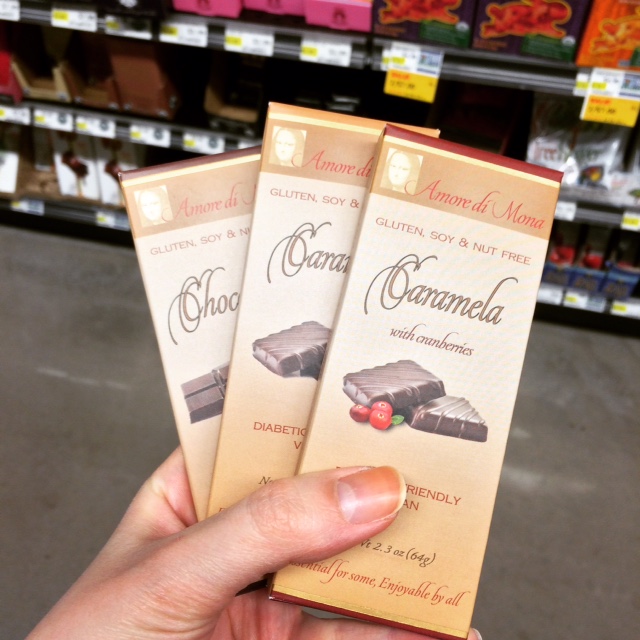 I am not Irish, but my brother was born on this day WITH bright red hair, which really frosted the Irish nurse that helped deliver him. She was convinced after taking one look at my dark haired mother and father that my brother would not have red hair. Surprise! He was such a sweetheart, beautiful face like a cherub and red hair. Needless to say he was too precious to resist and she scooped him up and showed him off to the maternity ward. It was only when he got to be three or four years old did his hair begin to darken and join the ranks of the other members of his immediate family. Happy Birthday to the best little brother!!!
In light of today and Spring approaching, I have included an outfit idea. There are only some shades of green that I like, mostly because green is not a flattering color on my skin tone. However, I think I found a pretty green that is perfect for the Spring/Summer.
Begin with this off the shoulder white dress with an asymmetrical hem line at Tibi. Pair with these beautiful moss colored sandals by Sarah Jessica Parker and sold at Nordstrom exclusively. There is a beautiful clutch at Zara that incorporates almost antique colors in the embroidered exterior. Then I found a gemstone bracelet at J.Crew with many shades of green that will tie the whole look together!
Winter really kicked my skin's butt this year. Dry and scaly, which made it challenging to find an effective product. I kept watching this catchy commercial for Vaseline a Spray and Go product. It claimed it dried quickly with a non greasy formula, repairing all dry skin. Challenge accepted. I stopped at CVS and purchased the Cocoa Radiant bottle. My grandmother tried the Aloe Fresh. Both are fabulous products. They really do dry immediately, soaking into even the driest and scaliest of skin, leaving the skin soft and smooth. The formula is so incredibly lightweight that it can be applied all year round and I will definitely use during the warmer months as well. I am a fan of all things cocoa and the fragrance is mild and slightly sweet smelling. You must try this product for yourself, you will not be disappointed!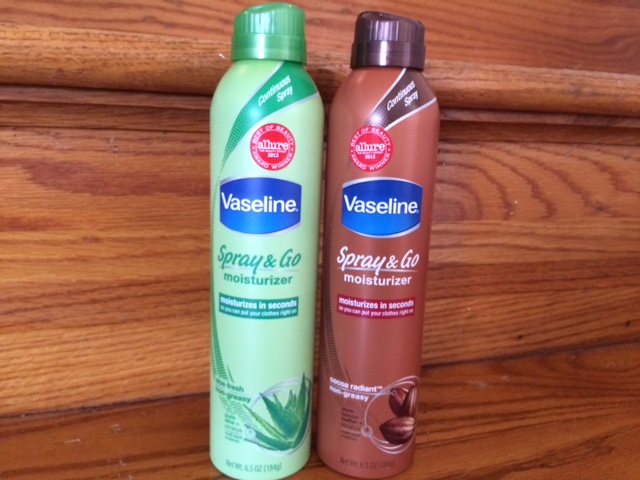 I am embarrassed to say that it was only recently that I discovered Joe Fresh. Ever since learning about this company, I have been periodically checking their website, looking at all of the new arrivals for spring and making a list of the items I need to purchase. The clothes are reasonable (complimentary shipping with any $50 purchase), of excellent quality, and a fabulous selection. I needed an outfit to wear to the Philadelphia Flower Show, something spring-like, but still warm and found just the right look.
I wore a blush pink long sleeve blouse with cream cords, a thin pink belt, and a pair of leopard booties.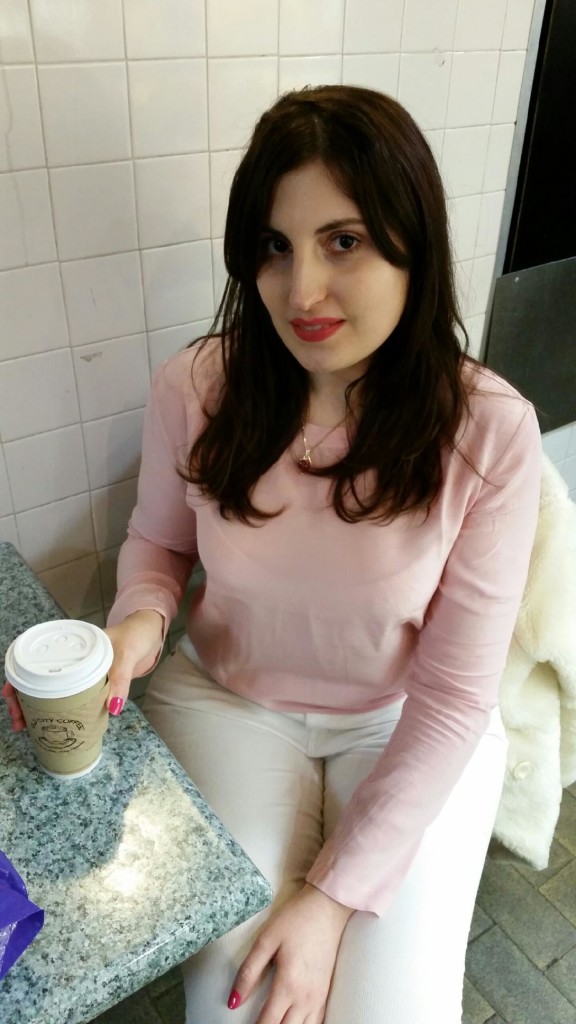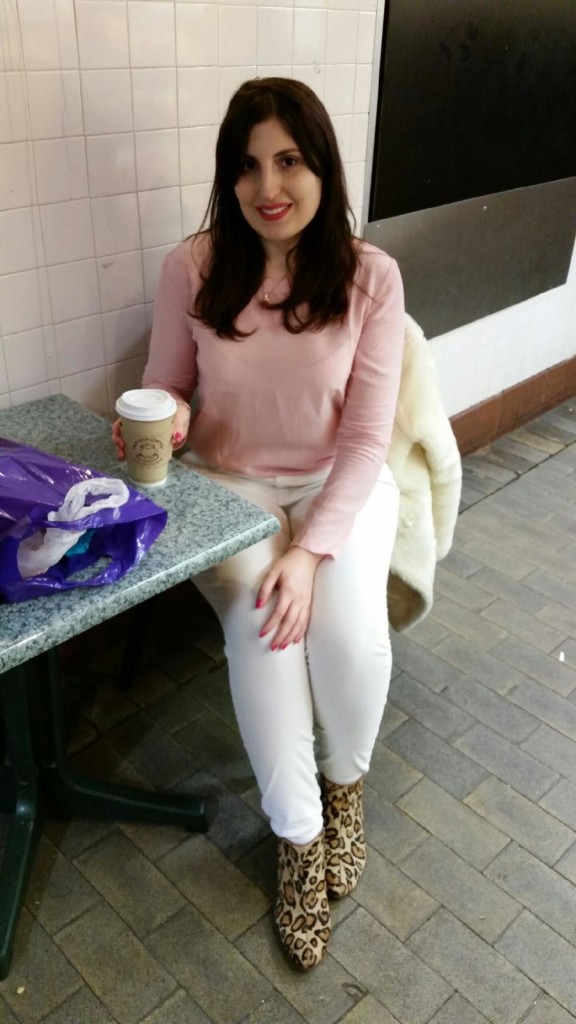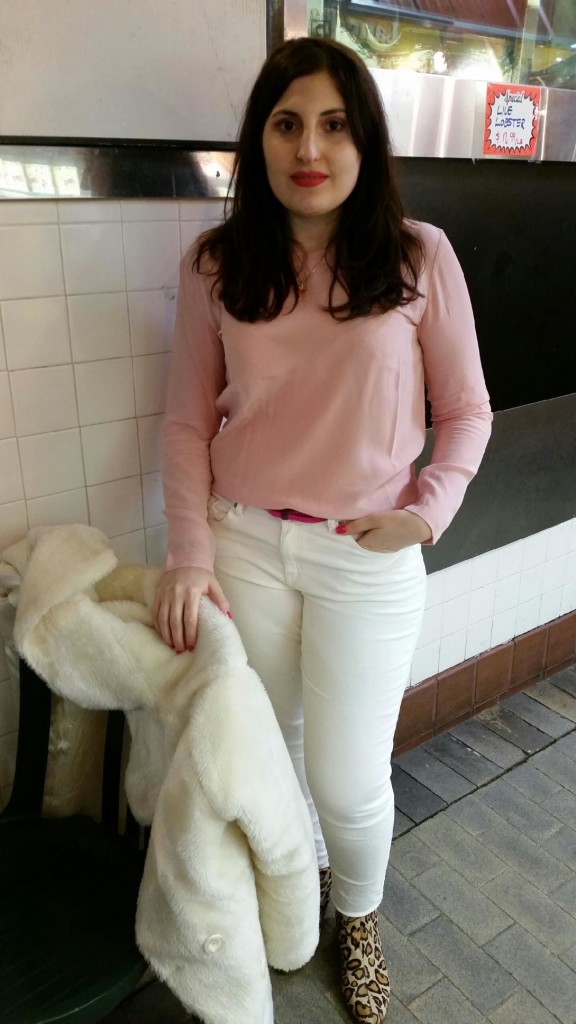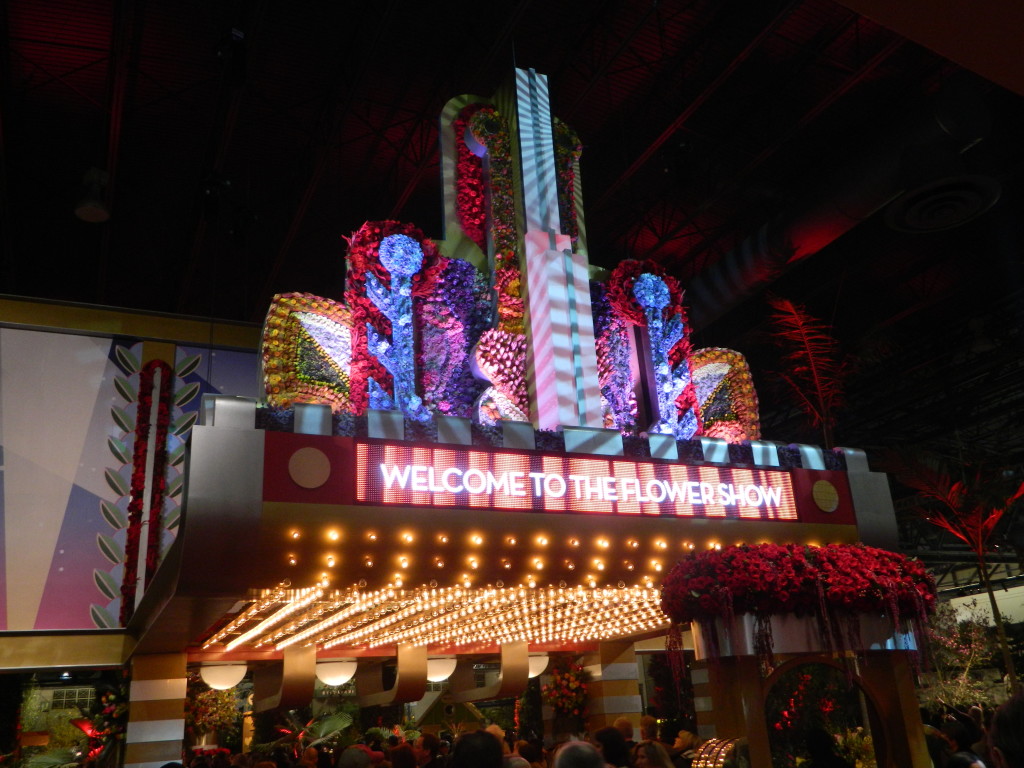 The beginning of the 187th Philadelphia Flower Show opened this past weekend and I was amazed and grateful to see such a beautiful exhibit. This year's theme was Lights, Camera, Bloom with heavy emphasis on Disney and Disney Pixar. Entering Hall B was so exciting as all the guests walked in, mouths agape, eyes wide, on a red carpet. An enormous old fashioned marque decorated with light bulbs and flowers was the first display, that read, "Welcome to the Flower Show." In the spirit of a movie theme, the room even had a popcorn stand and giant projection screen with a montage of famous film clips.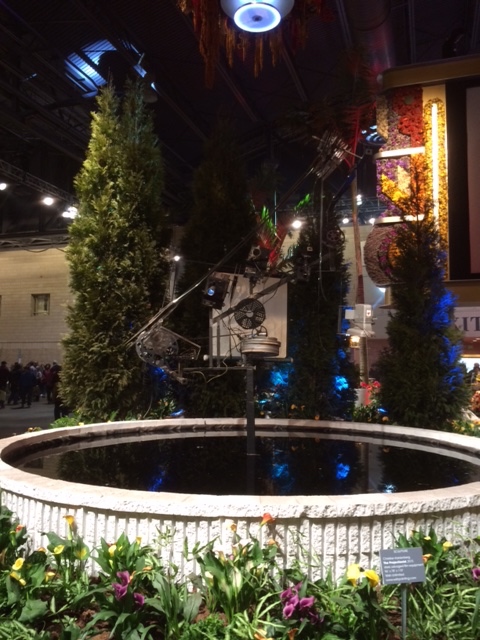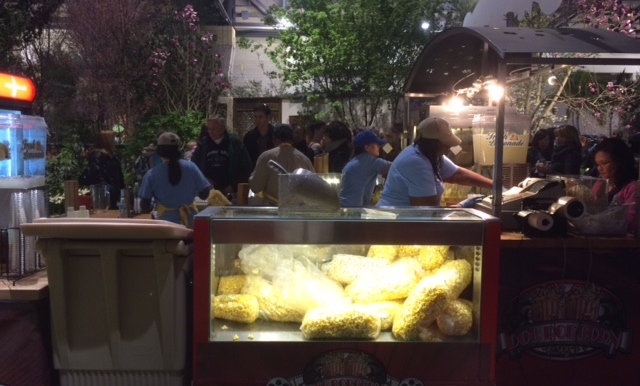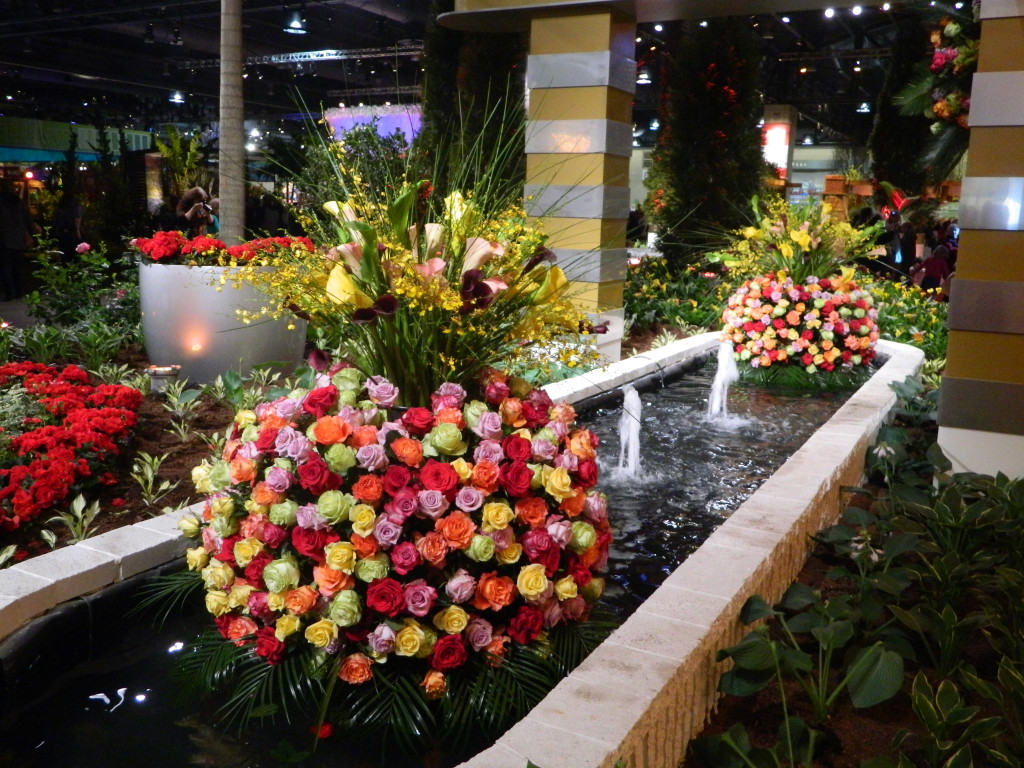 I should probably back track a bit before I give the rest of the details. There were additional exhibits within the PA Convention Center including the "Butterfly Experience," courtesy of SkyRiver Butterflies. A room filled with over 1,000 butterflies of all sizes and colors. Giddy is the adjective I would use to describe the experience. I cannot even tell you how happy I was to have one land on my wrist and remain comfortably until the sweet employees gently grabbed it at the door and carefully placed it on the wall.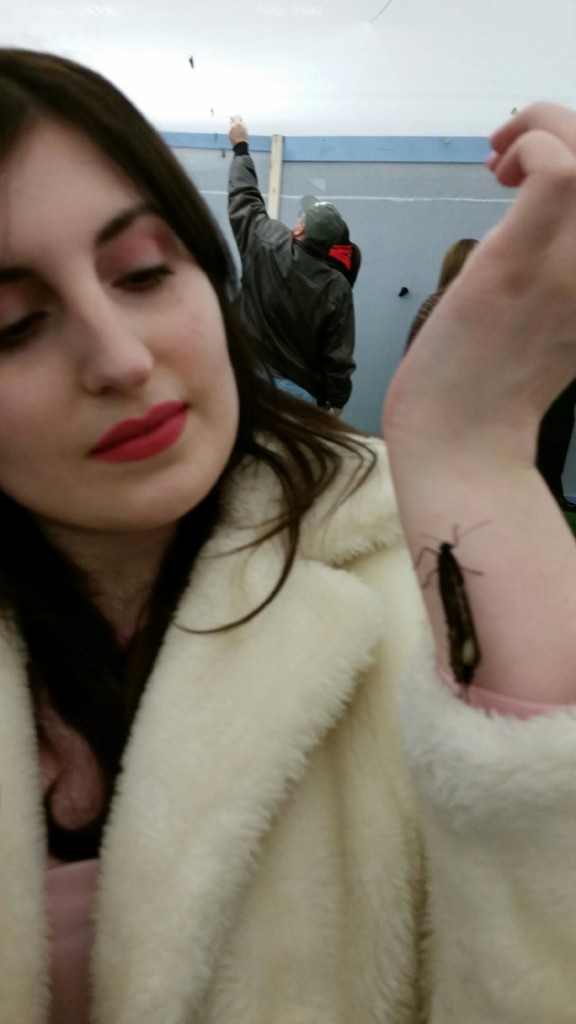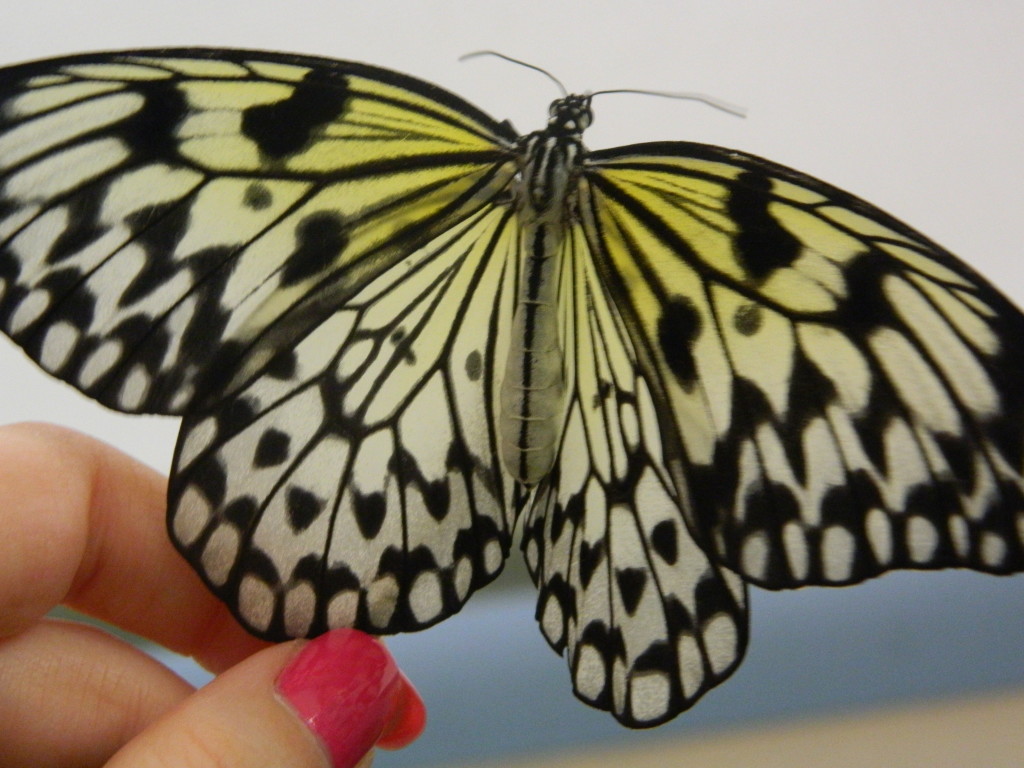 The next exhibit that I saw was the Gene London collection, filled with dresses! Not just any dresses, costumes from Hollywood's Golden Age. The room contained over 50 costumes worn by the likes of Vivian Leigh and Audrey Hepburn. The infamous white lace dress with black trim that Audrey Hepburn wore during the horse race scene in My Fair Lady was just as glamorous in person.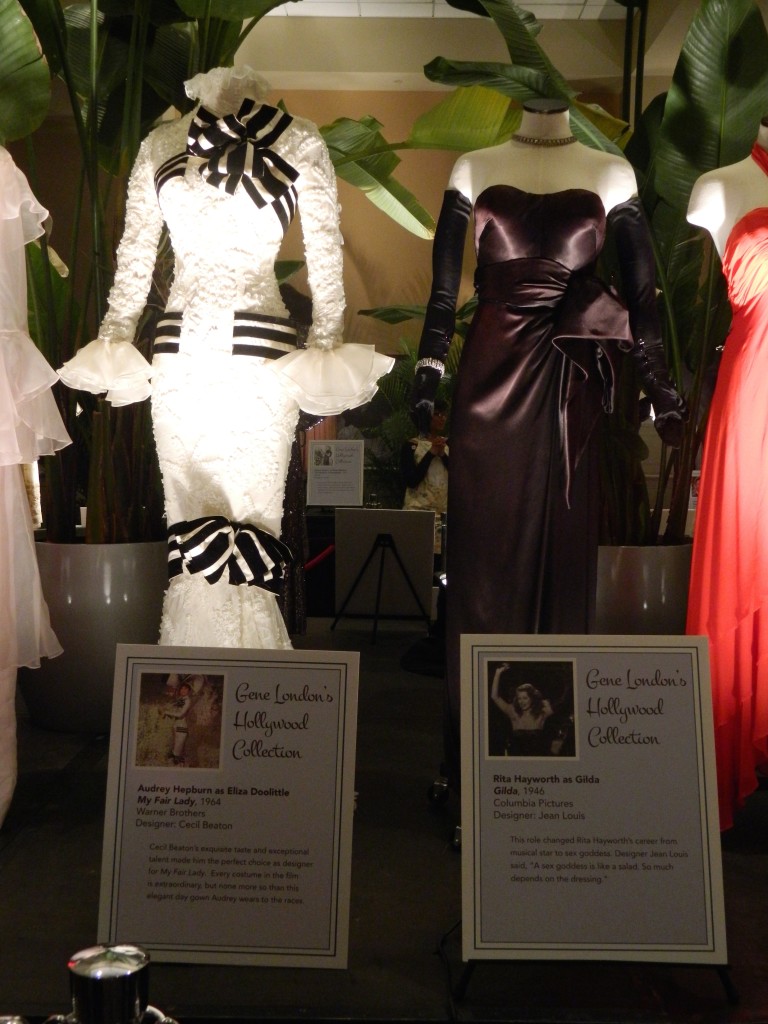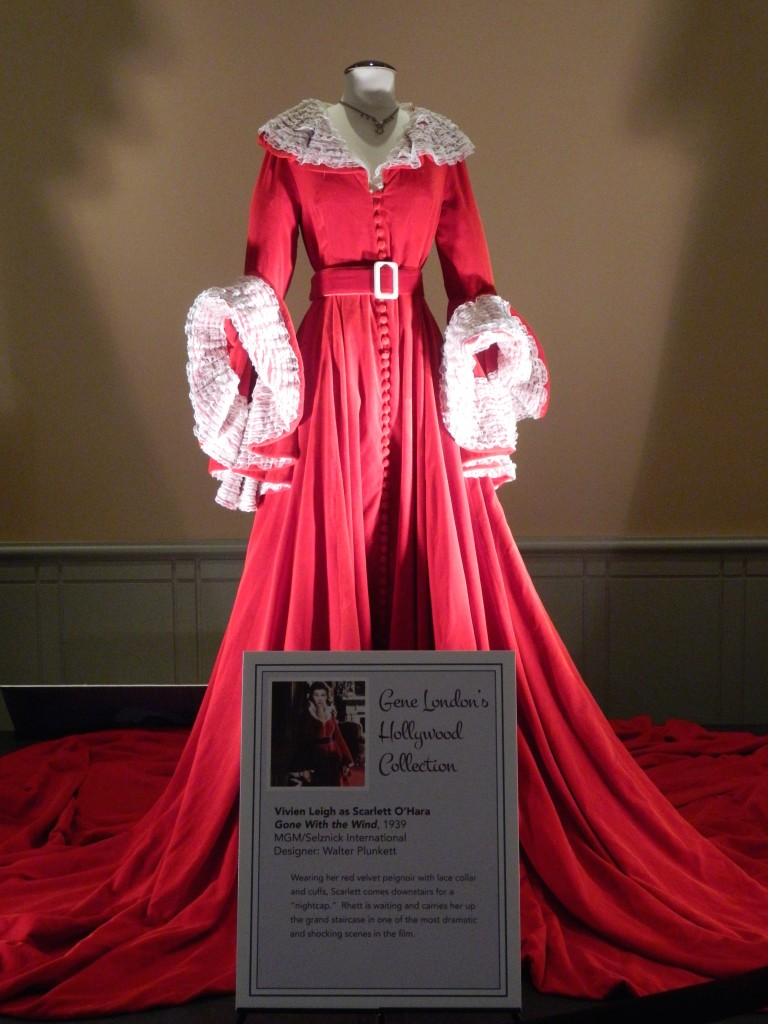 These are just two of the wonderful nine daily happenings, not to mention, guest appearances like Dan Aykroyd on March 6th and Princess Sunday catered to children to dress as their favorite Disney character.
Back to the main event! My head could not swivel fast enough to see all of the displays. There was no order to my movements, I simply walked towards all of the eye catching flower displays. Frozen, Cinderella, Aladdin, and Finding Nemo were just some of the many fabulous and elaborate tributes to the theme.
I could image myself throwing an outdoor summer party with The Lion King landscape masterfully created by EP Henry.
My favorites included the playful Ratatouille themed display complete with real bread and vegetables, fake rats, and place settings with the famous french dish, Ratatouille. Orange and red were the prominent colors of this elegant and playful theme created by Flowers By David.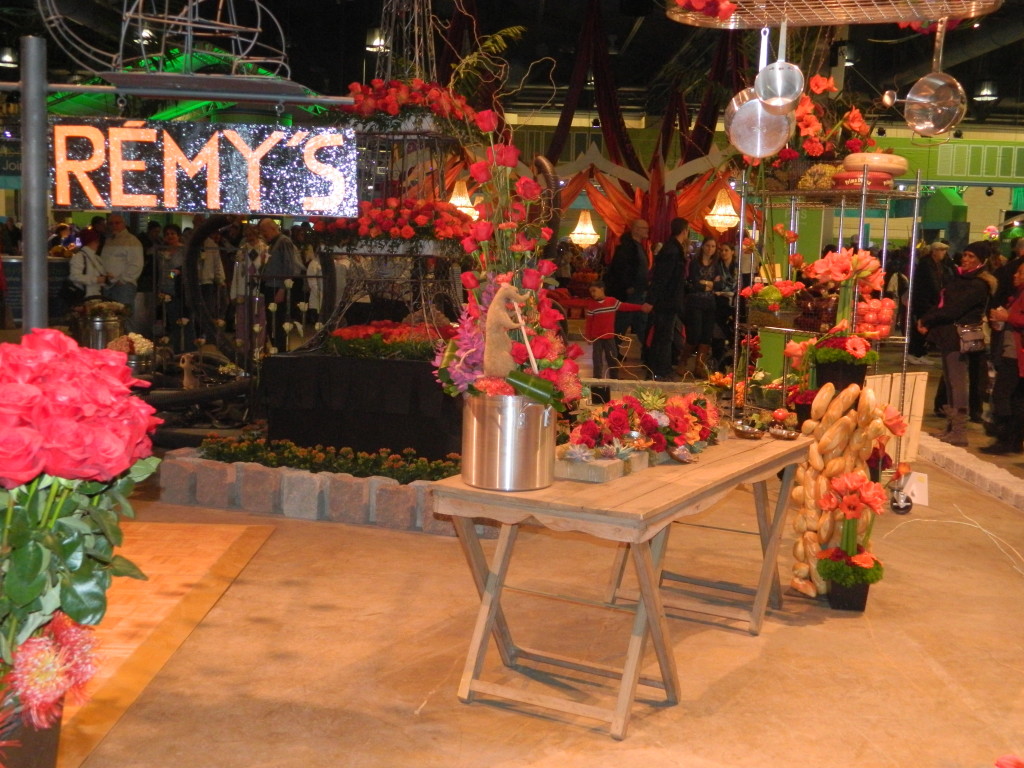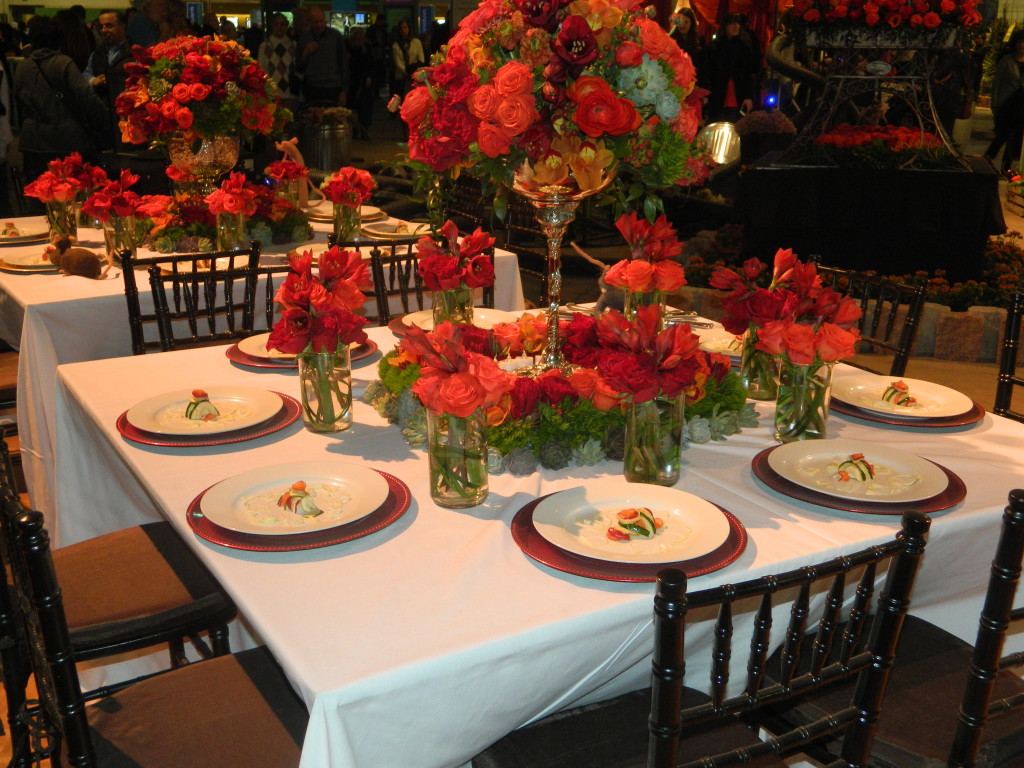 Another mini red carpet was constructed with individual floral displays representing the most popular Disney and Disney Pixar Princesses. Cinderella's slipper sat on a pillow of pink carnations, while Jasmine's flying carpet was woven with intricate floral arrangements.
Let us not forget The Nightmare Before Christmas. I love this movie and have since it first debuted. This creepy, Tim Burton masterpiece, created by Schaffer Designs and collaborated with multiple partners, resonates with so many of all ages and this particular display had a long line waiting to enter the inspired model. Giant pumpkins adorned the landscape made of orange roses by Passion Growers from Miami, Florida.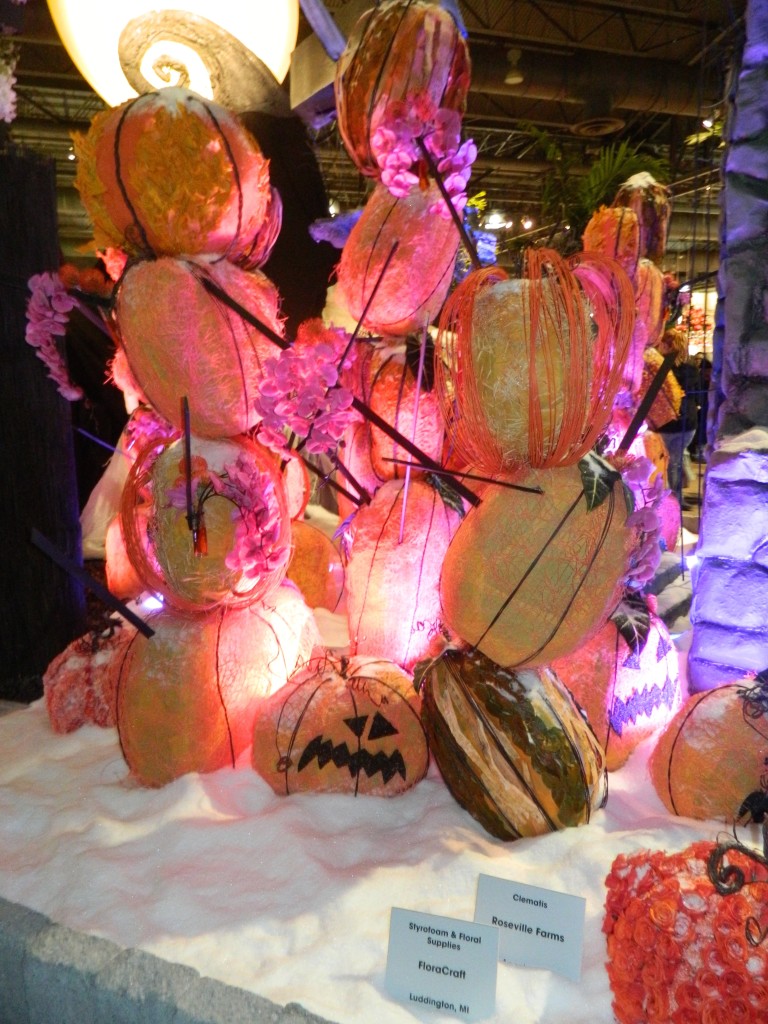 A haunting mural of the town landscape was created by Christian Kanienberg from Wish Painting.
As for the plant and flora species. Cacti, orchids, hippeastrum, streptocarpus, paphiopedilum, tulips, and hyacinths were potted and displayed in rows to showcase the ribbon winners of the show.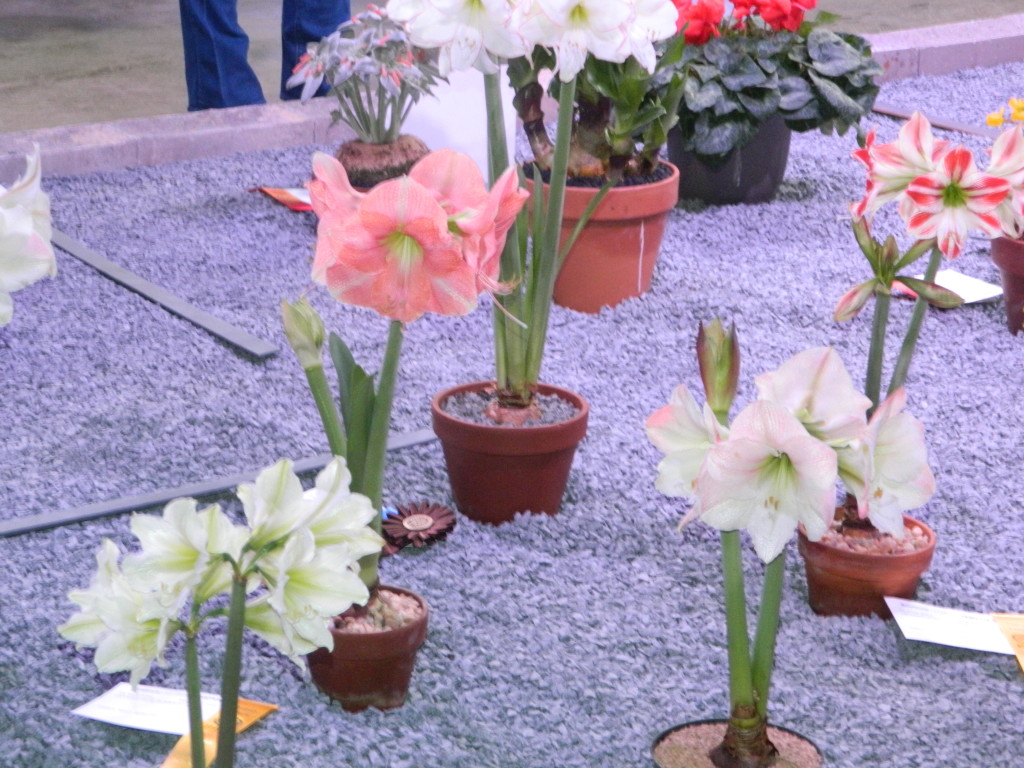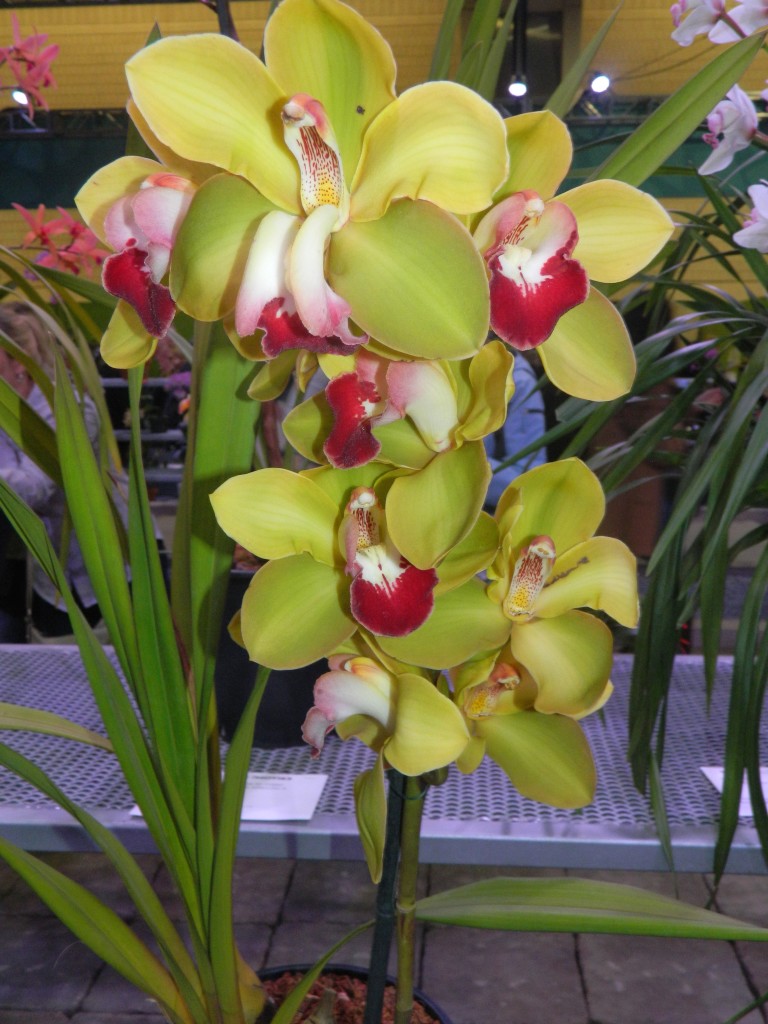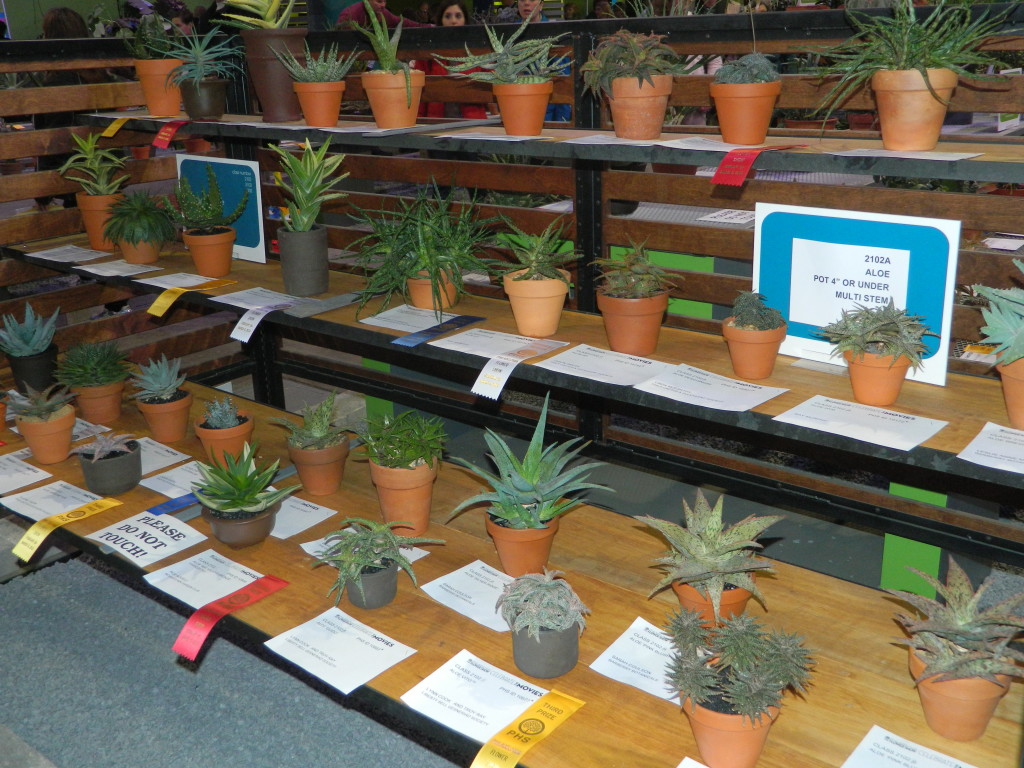 Miniature Bonsai trees from Rosade Bonsai Studio and the Pennsylvania Bonsai Society. These works of art depend on proper care and curation and were featured in minimal settings allowing the mini trees to shine.
Over 200 venders are also a part of the Flower Show in the PA Convention Center. Kremp Florist was selling gorgeous and fresh bouquets of a full range of flowers including whimsical glitter sprayed roses.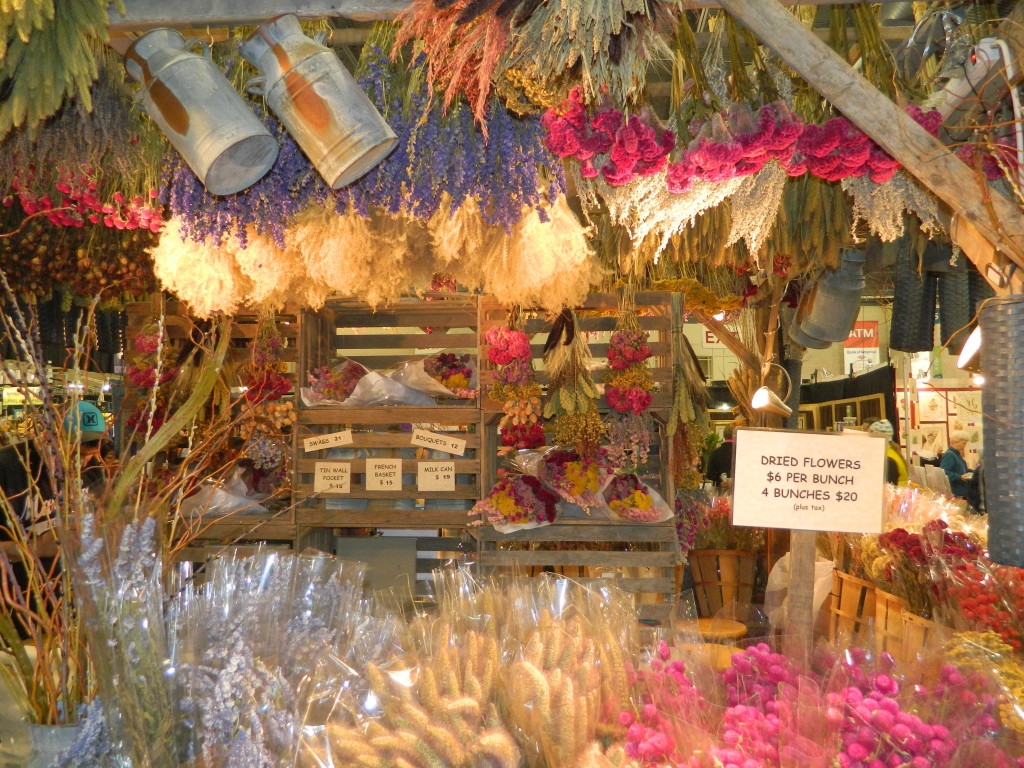 The D. Landreth Seed Company, the oldest seed house in America, had a range of heirloom seeds from the traditional tomato to the lesser known Thai Elephant Ears.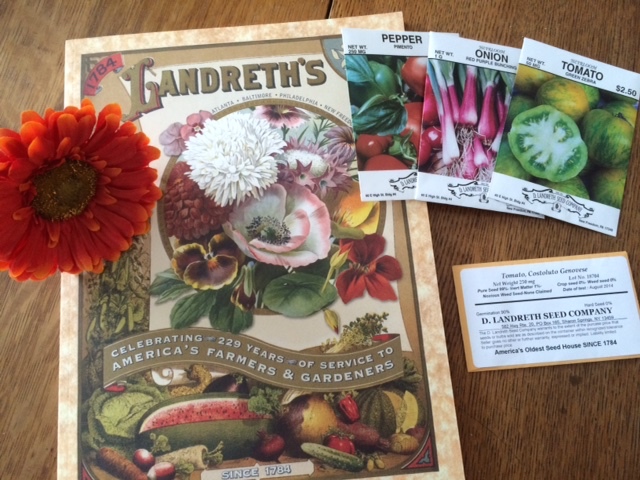 Each person, I believe will have a different takeaway from this event, whether their favorites include the landscaping displays, floral arrangements with a nod to Disney, or the plant and flora winners. There is so much to be seen and experience at this exhibit that if you have the opportunity you may want to plan for two trips. Movies, fashion, flowers, gardening, this event had a little something for everyone. It was certainly a feast for the eyes with colors galore and large scale displays that were so detailed they required time to absorb. Make sure to buy your tickets! 
This past weekend I attended the annual Philadelphia Flower Show (my coverage will be live tomorrow) and what better place to wear spring makeup? Surrounded by all the gorgeous flowers and plants I decided to try the new Garden Escape palette by Clarins. This six eyeshadow palette contains colors ranging from rose to olive green. The shadows can be worn as is or can be combined with a little water to create a deeper shade for an eyeliner effect. On my cheeks I wore Blush Prodige #8 Sweet Rose– light pink. The new Instant Light Lip Comfort Oil in Raspberry is a fabulous product, both hydrating and the perfect lip gloss for spring. It offers just the right amount of shine while the jojoba oil richly soaks into the lips. Immediately, after applying the oil, lips appear fuller from the hazelnut oil ingredient. These quintessential spring colors are the perfect way to kick off the new season.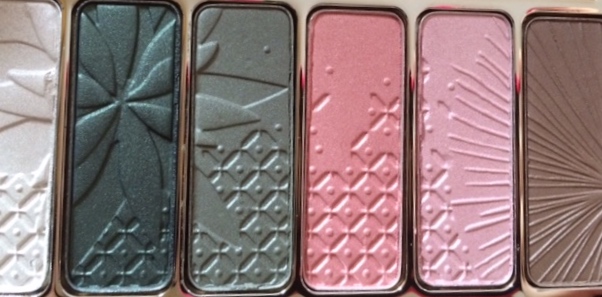 Copyright © Dandelion by Pexeto