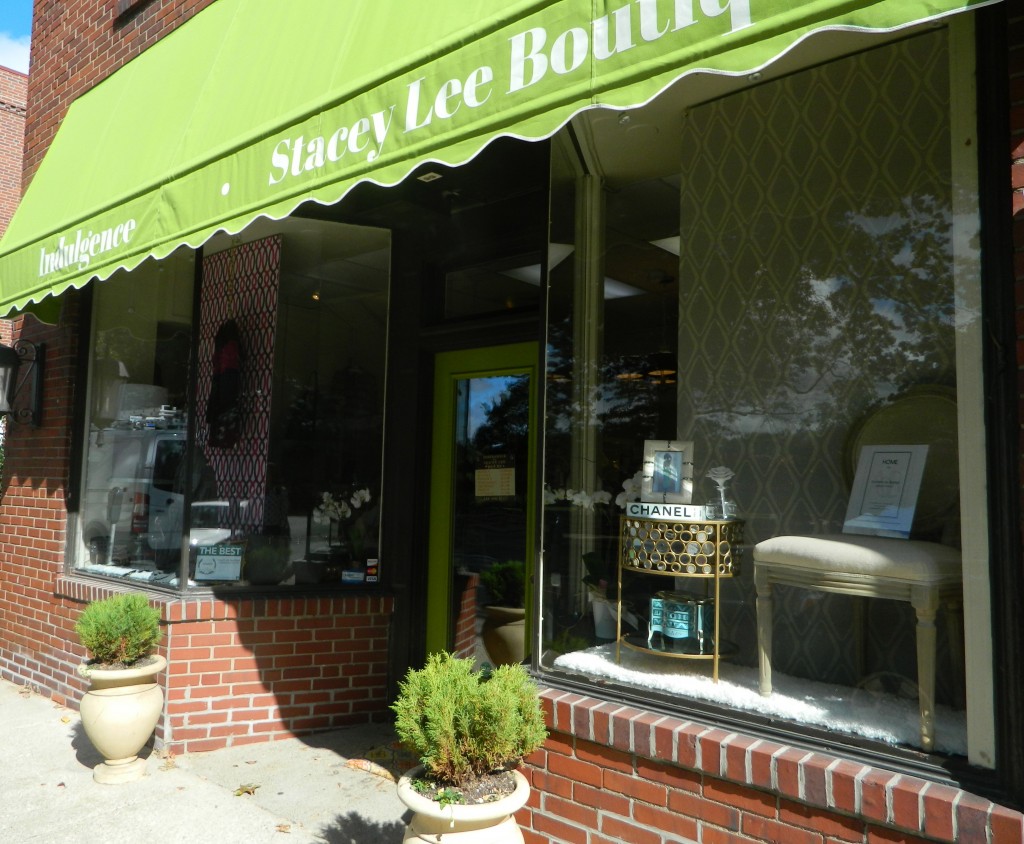 Last week I visited the beautiful Stacey Lee Boutique in Haverford Pennsylvania. This chic and friendly boutique is a glamourous dream. I was initially drawn to the website and had to check out the boutique for myself. On September 18th a Grand Re-Opening party was held in the store to showcase the new clothing pieces and accessories that were now sold. The boutique was filled with enthusiastic women all vying to see the latest additions and fabulous jewelry. I decided to return at a less crowded time and interview the lovely Mother and Daughter owners behind the boutique.
Both Rhoda and Stacey combined their lifelong passion and career in fashion and beauty to collaborate in one location. Rhoda's brand Indulgence creates  fine jewelry pieces ranging from diamond bangles to gemstone necklaces to custom wedding bands and engagement rings. Her dazzling collection is compiled of merchandise that she gathers from companies all of the world. Rhoda loves to design and repurpose individual jewelry items into uniquely crafted works of art in addition to her existing Indulgence collection. Stacey has applied her background in retail and personal shopping and developed a stylish collection of fashion jewelry, accessories, and now clothing. She travels to shows in New York City  to seek original, hand picked items that her customers love. Andrea may be a new addition to Stacey Lee Boutique, but she is no stranger to the store. She was a customer and is a longtime friend of Rhoda and Stacey. Andrea went back to school for Interior Design and for the past four years she has been designing under her own brand, Home by Andrea de Botten. She provides both commercial and residential services and sells her carefully picked modern and elegant home accessories and hostess gifts within Stacey Lee Boutique. Andrea also designed the store windows!
It is very clear why these women are so successful. They are knowledgeable and thoughtful- always keeping their customer in mind when deciding what to sell. The expansive case of Indulgence fine jewelry sparkled and glittered under the light, drawing anyone even remotely interested in jewelry closer. Fashion cuffs and bangles with beaded evening clutches are available making it very easy to purchase everything you need for a night out.