Alright, I hate to be the bearer of bad news, but the summer is almost over and you know what comes after summer. Well, actually fall is not the bad news part, however, if you are like me, you are already nervous for the winter. I love warm weather and can only take the cold in small doses, so the thought of getting bundled and shivering every time I leave the house sends a trickling tear down my face. There are some not so desirable beauty effects, which I am not particularly fond. Dryness, scaly skin that never quite feels hydrated. Now that I have brought the doom and gloom, I can gladly offer a solution.
Nyakio is a fabulous line with a complete product line from head to toe. My two favorites include the Kenyan Coffee Body Scrub and the Firming Eye Balm – more on this later. This coffee smelling scrub smoothly coats the skin- velvety rich like honey as the beads, delicately remove all dead and dry skin cells. Luxurious ingredients include avocado and jojoba oils. Skin is left feeling invigorated with a tingly sensation reminiscent of peppermint. Keep in mind that when a scrub is as effective as this one- always apply body lotion immediately following. The skin has been prepped and is ready to absorb the lotion for maximum hydration. Now you can be prepared for the change in weather and not fear the skin challenges.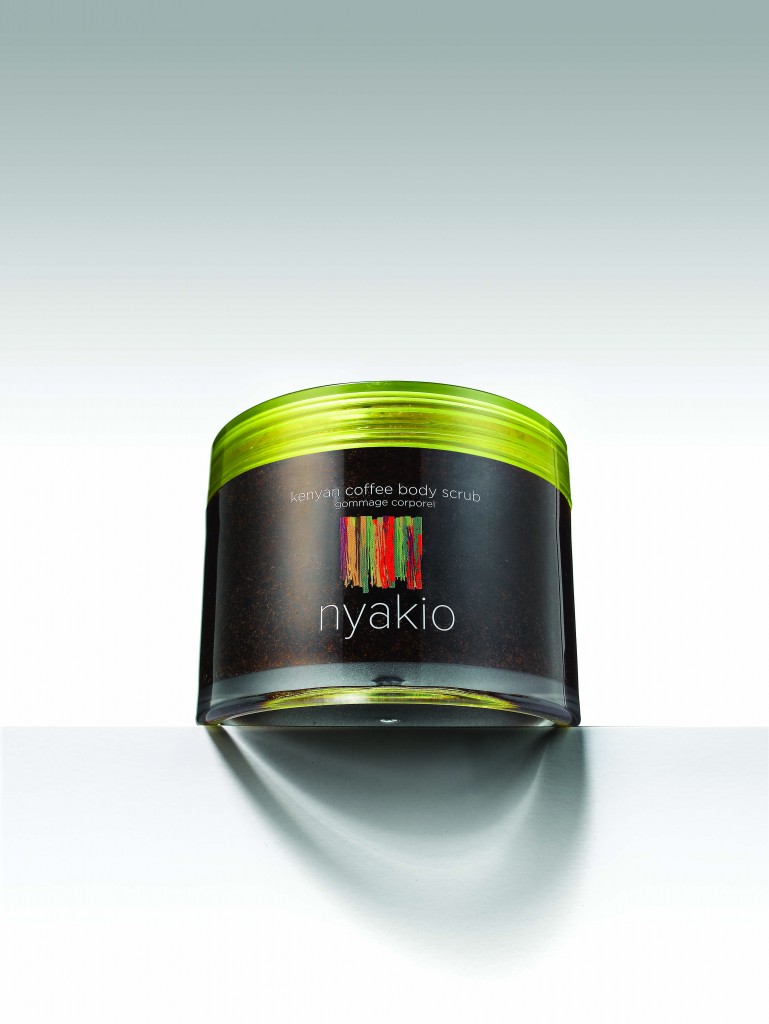 The incredibly silky eye balm, soaks into the skin under the eyes, depuffing, moisturizing, and firming- skin is left visibly youthful instantly. The difference is remarkable and unmistakable. Continue with daily facial regimen and then apply makeup as usual.