I have many dietary restrictions like so many of you. For me it is a learning process without the luxury of the time needed. I must avoid many foods including Gluten, dairy, soy, nuts, shellfish, and let's not forget meat as I have been a vegetarian for almost 10 years. I find that the best ways to avoid contamination is to rely on homemade meals and snacks. the simpler the better. Spices are my best friend- a really easy way to incorporate flavor without adding extra ingredients. Of course, there are exceptions to the rules and I will share later all the snacks that I enjoy.
Here is my recipe for a delicious and hardy meal full of protein and zero gluten.
Pasta e Fagioli
Ingredients:
1 Serrano pepper
Fresh Oregano
Olive oil
Garlic cloves
Sea salt
1 can of garbanzo beans
1 28 oz of hand crushed San Marzano tomatoes
1 box of favorite gluten free Barilla pasta
In my kitchen- just like my Grandmother and Mother it is always according to taste, a little of this, a pinch of that. Cooking can be flexible, but make sure to follow the exact recipe when baking!
Start by heating olive oil on low in a large saucepan. Add the cloves of garlic ( I love garlic so I tend to use multiple cloves). Then add the oregano ( I used fresh oregano picked from the garden so make sure to chop).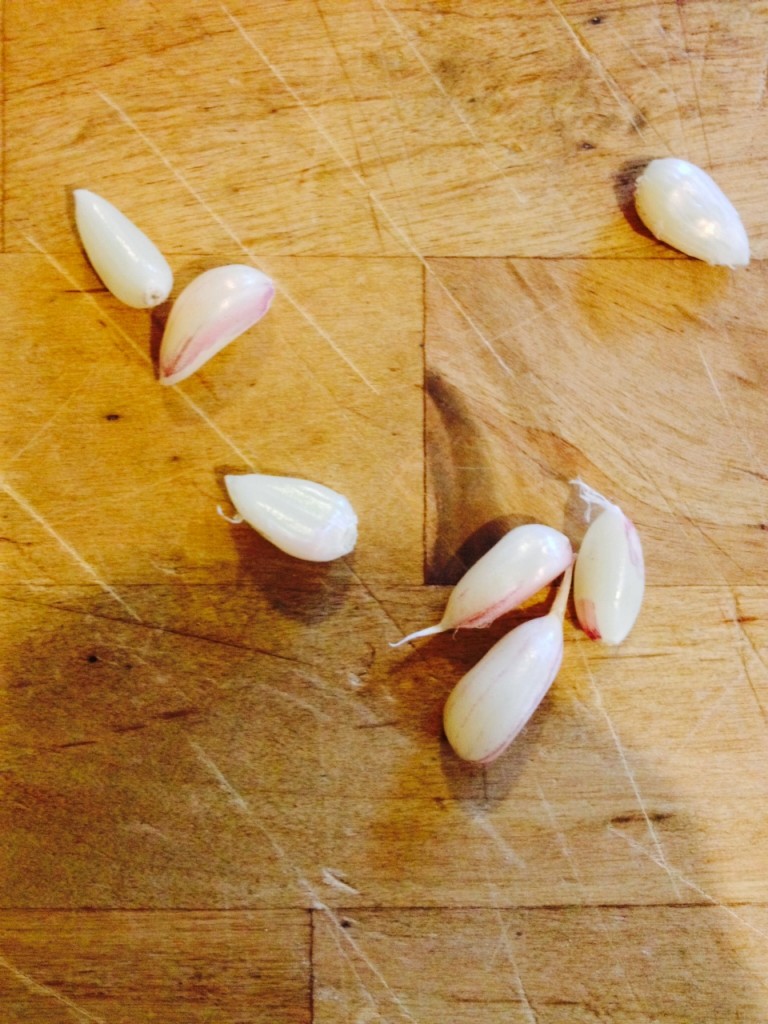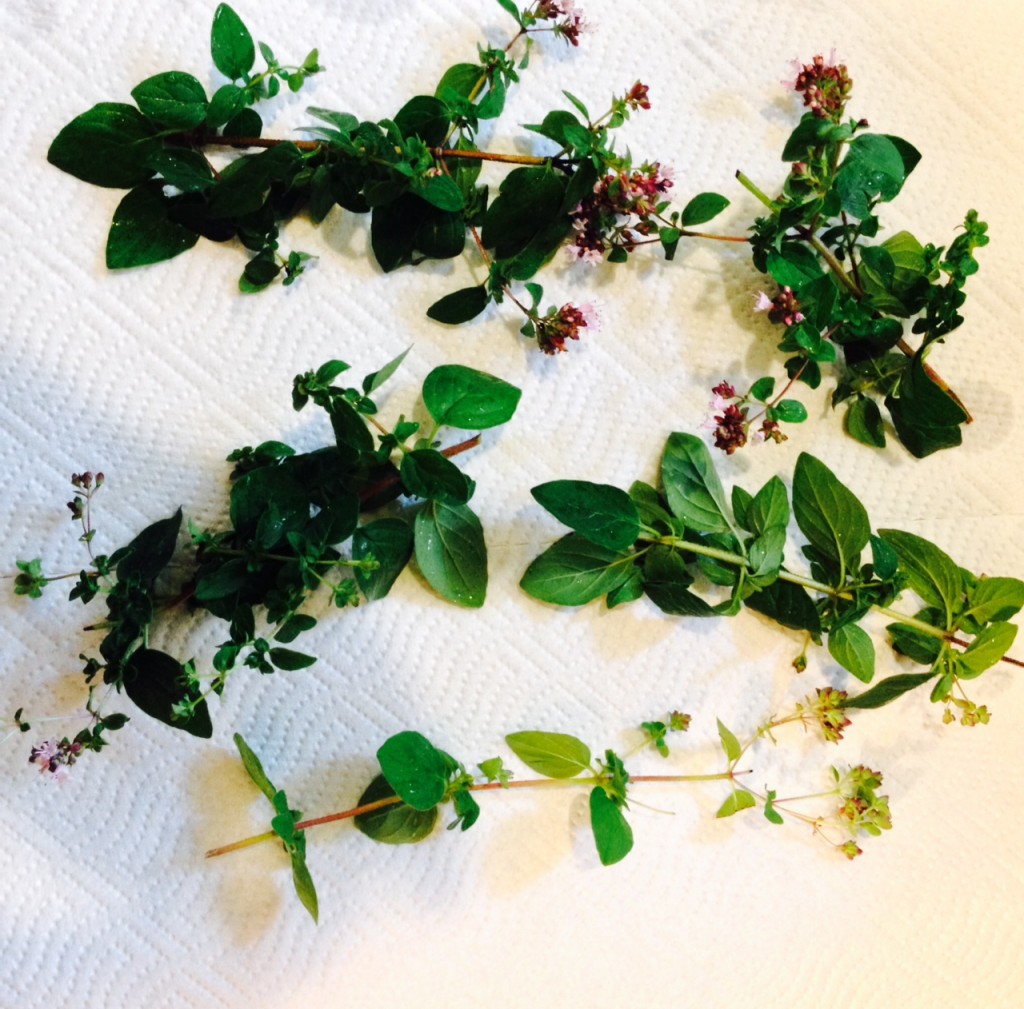 Once the garlic begins to brown add the chopped serrano pepper. Keep heat low- there is nothing worse than the taste of burned garlic!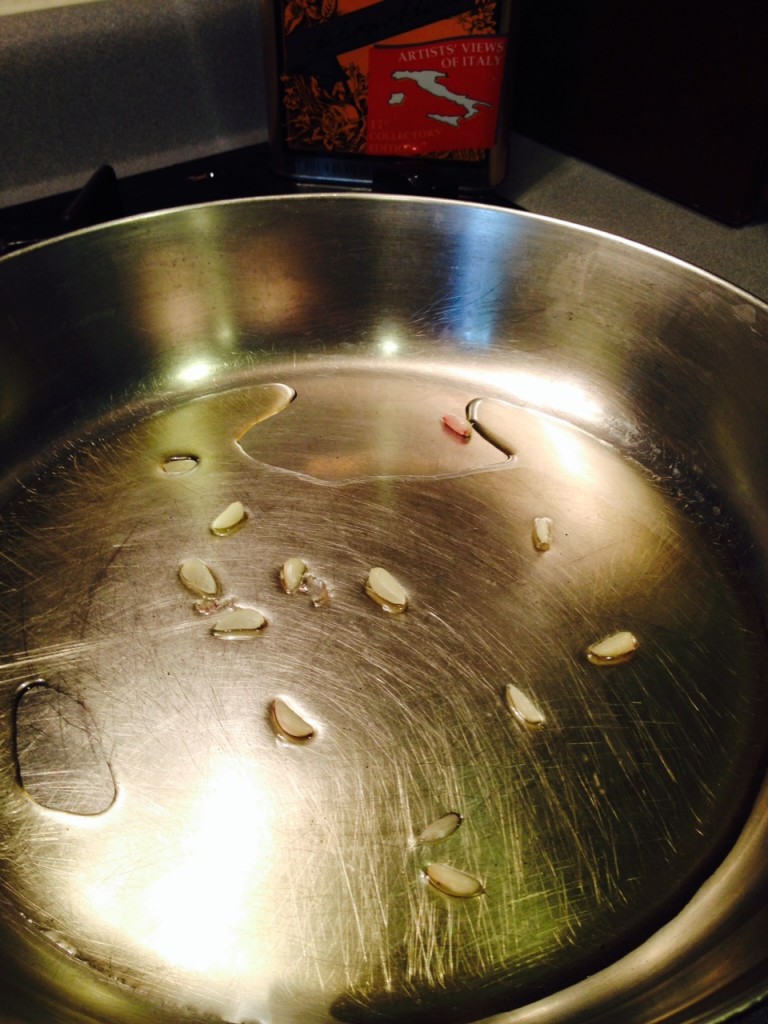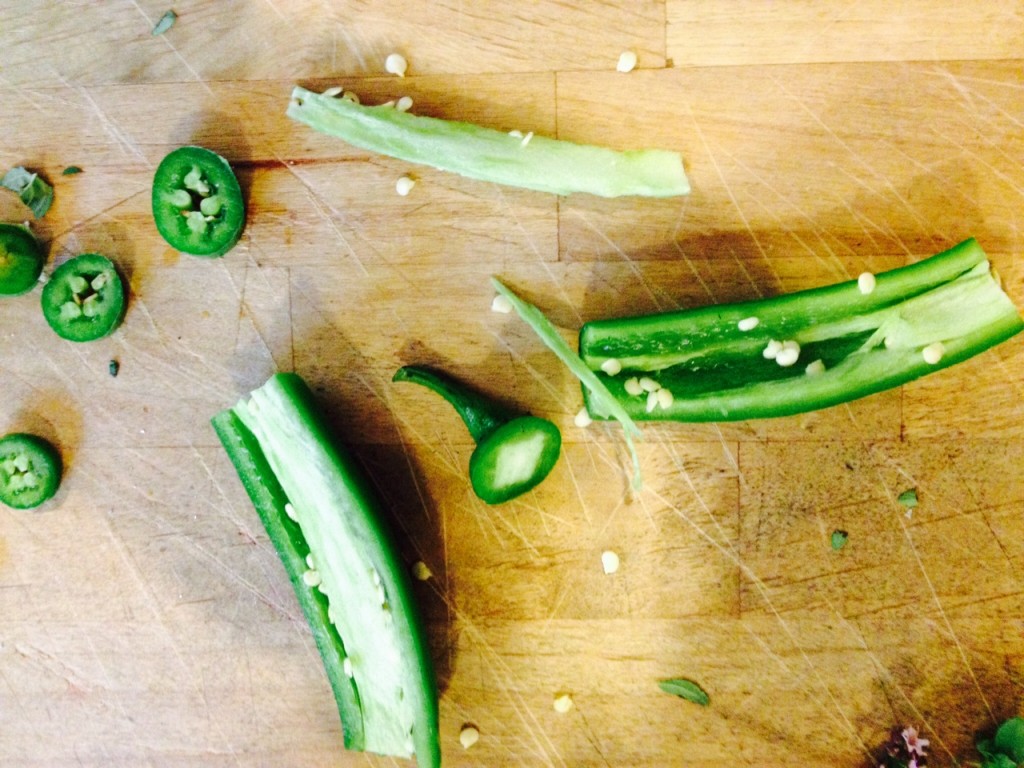 Add the can of drained garbanzo beans to the pan. Once they are incorporated evenly with the other ingredients add the crushed tomatoes.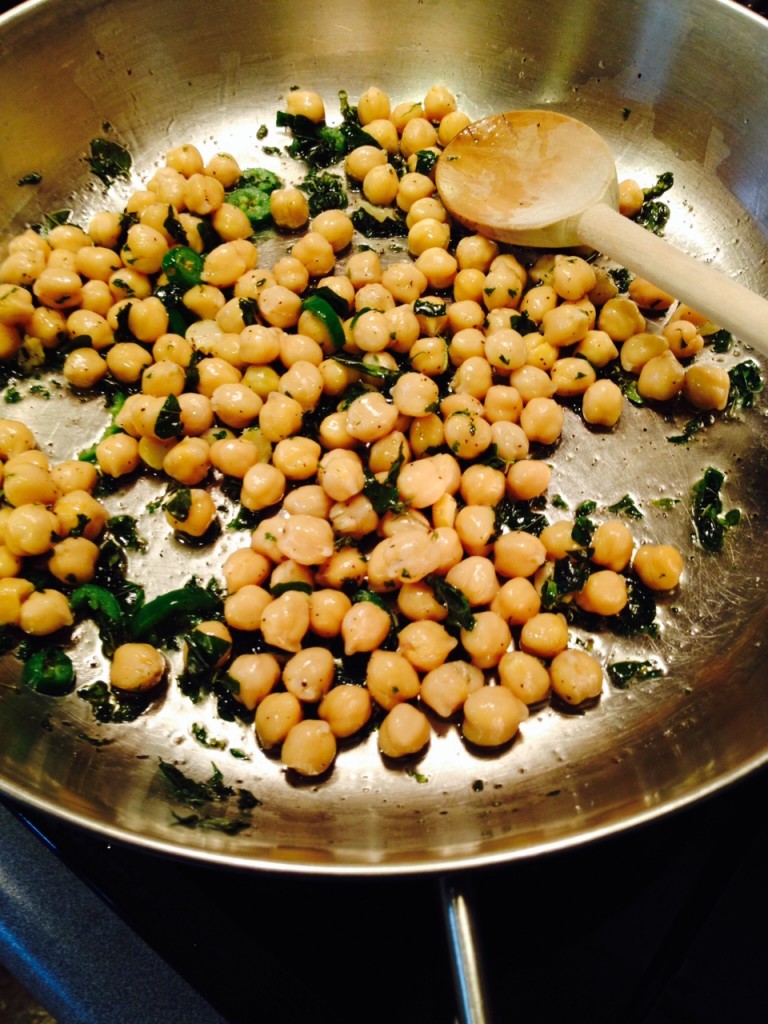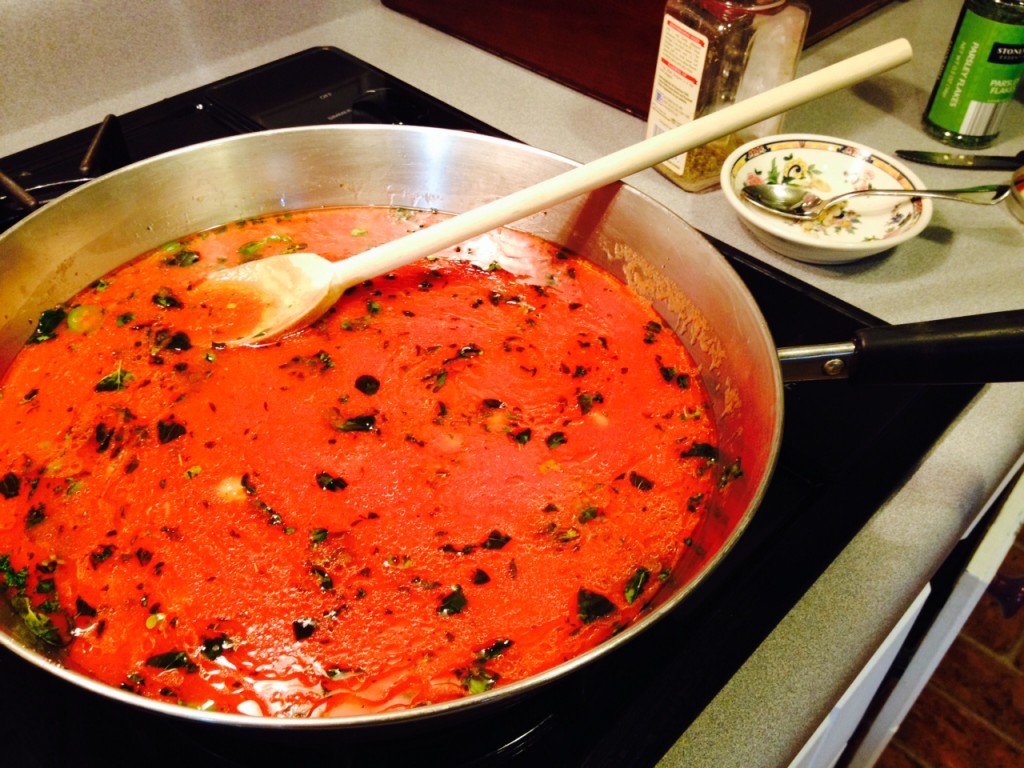 On another burner boil salted water for the pasta. Once the water comes to a rolling boil add pasta.
Drain pasta once it is cooked. This is a personal preference. I like my pasta to be on the firm side (Al dente) however, when cooking gluten free pasta I find it tastes better when it is cooked more thoroughly.
Place pasta in large serving platter and pour sauce with beans on top. Gently stir. For those of you who can eat dairy, sprinkle parmesan cheese on top, garnish with fresh oregano, and serve. Buon appetito!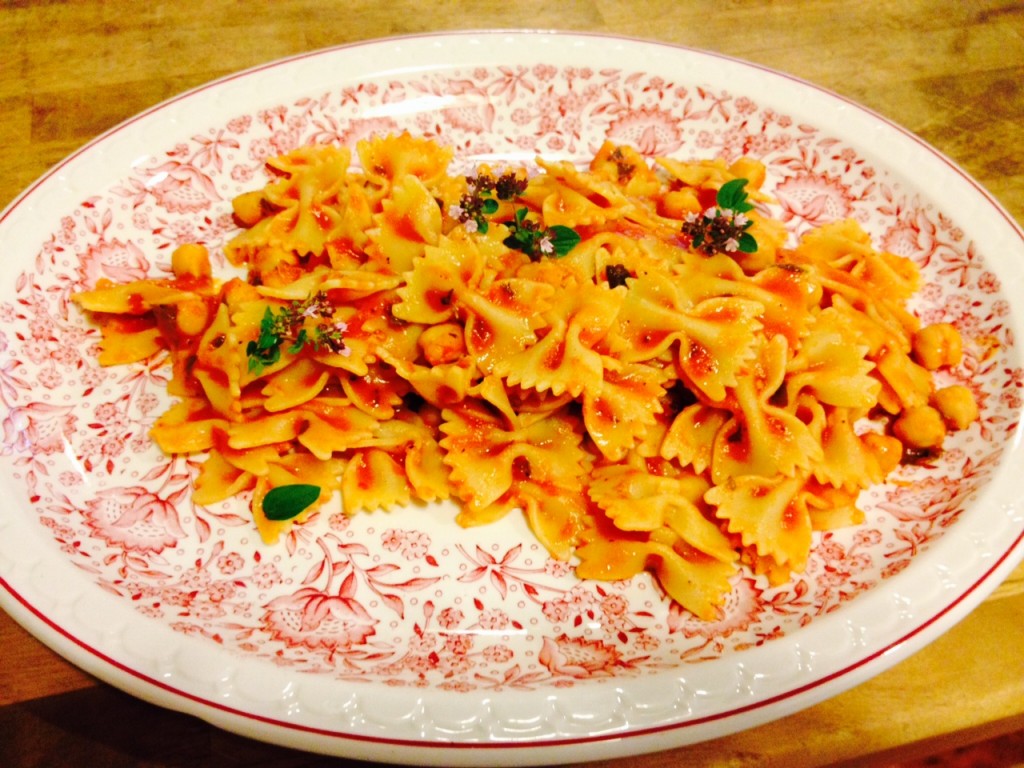 Do you remember when Tori Spelling aka Donna Martin, Jennie Garth aka Kelly Taylor, and Shannen Doherty aka Brenda Walsh all wore slip dresses throughout the 90's? Of course you remember, it was all the rage except there was a small grunge influence working against the slinkiness of the dress. One guess, cotton. Yep they wore a white cotton tee shirt or tank underneath, which I could never figure out why. I mean they certainly wore their fair share of provocative clothing. Every once in a while a denim jacket was the perfect accessory for these 90's babes.
Realizing that every trend is cyclical and with the rebirth of Dr Martens, the slipdress is back. I love this plaid 1. State dress because it pays homage to the previous trend, but also makes the necessary tweaks for it to be a fun and current piece. The lace hemline is the feminine, girly touch instead of the former silkier fabrics. My ZARA mules were the perfect combo- chunk heels, another popular trend back then. Keeping with the 90's theme I chose a gorgeous raisin brown lipstick from YSL called Grenat Satisfaction.
Donna Martin Graduates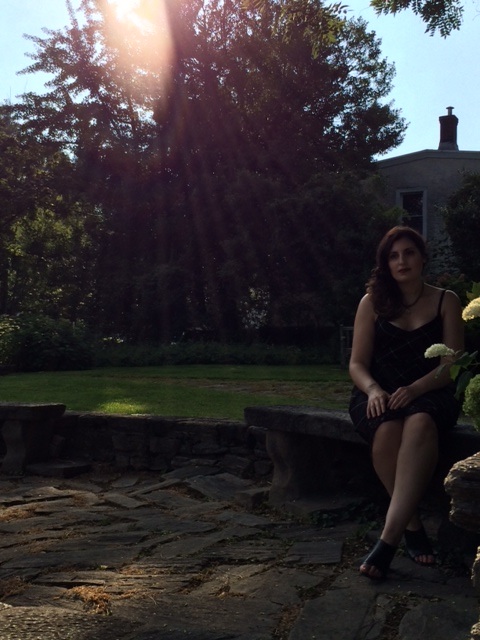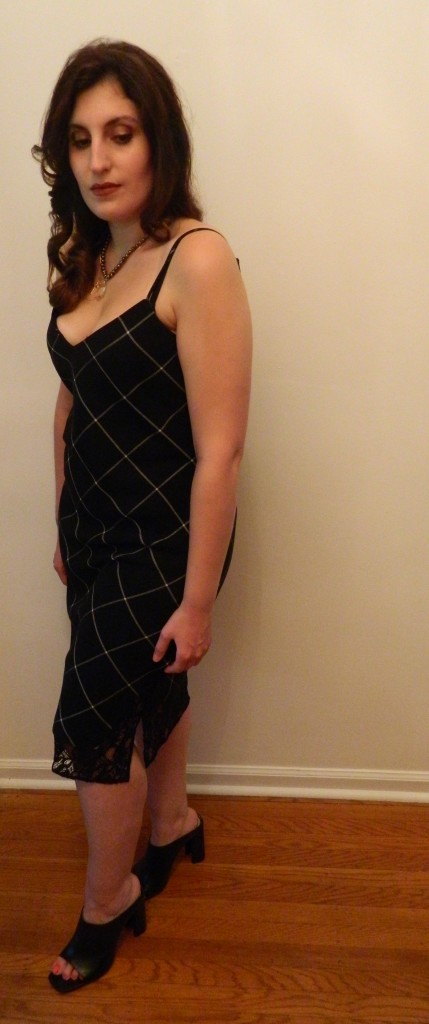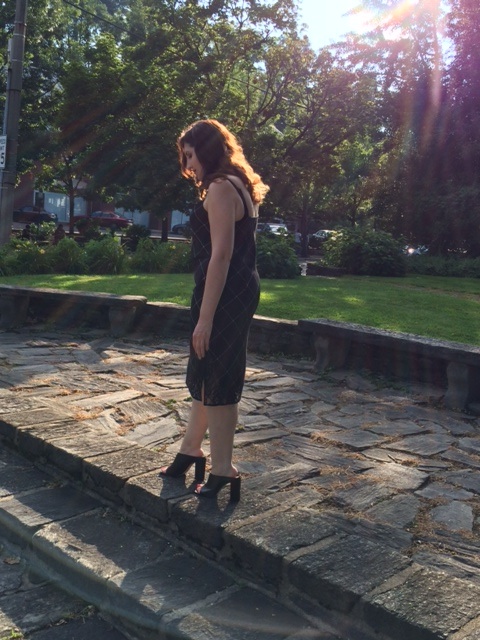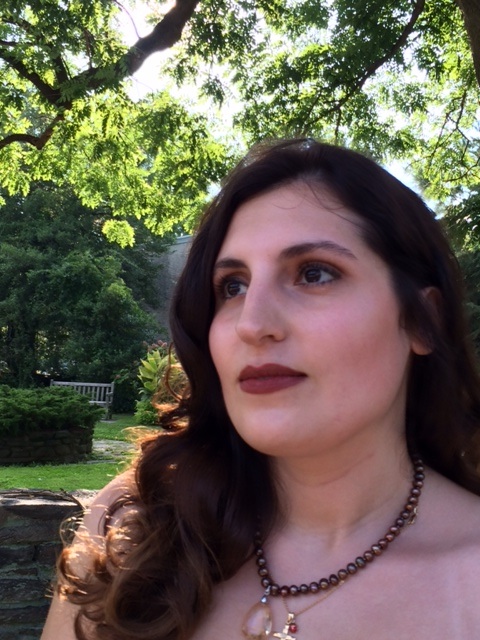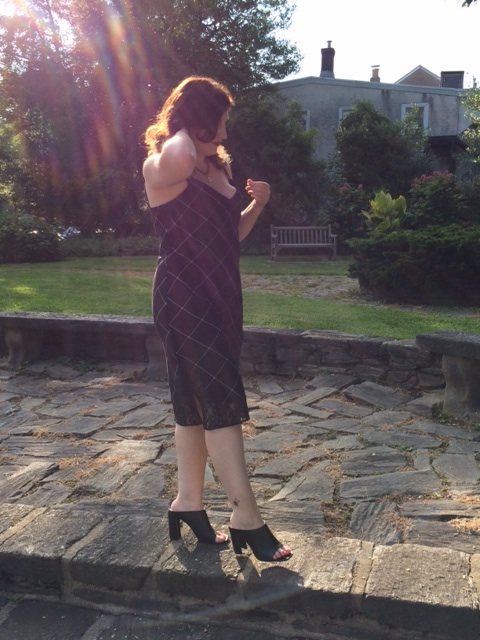 As you know, I love the style of the 50's- the hair, the makeup, the clothing! I envision Sophia Loren sitting by the Mediterranean with her signature halter dress with full skirt. It is such an easy, effortless style. I love the animated feel of a full skirt, swaying as you walk, cool and chic. On a shopping trip, I wore a basic black tank from ZARA with a beautiful embroidered, vintage skirt from a boutique in NY. My recommendation is to keep the shoes simple. Think Audrey Hepburn and try a flat- not necessarily ballet. Try a pointed toe flat like these Kate Spade's.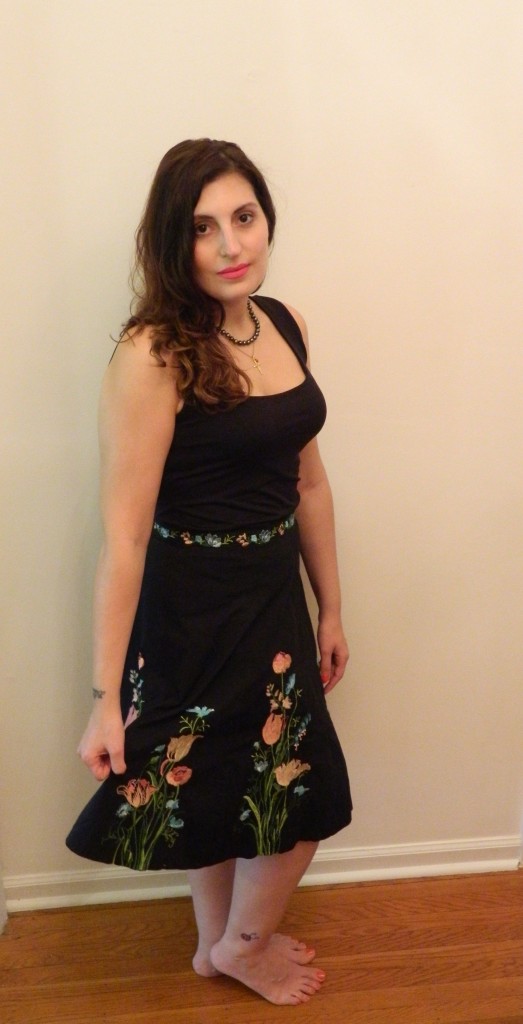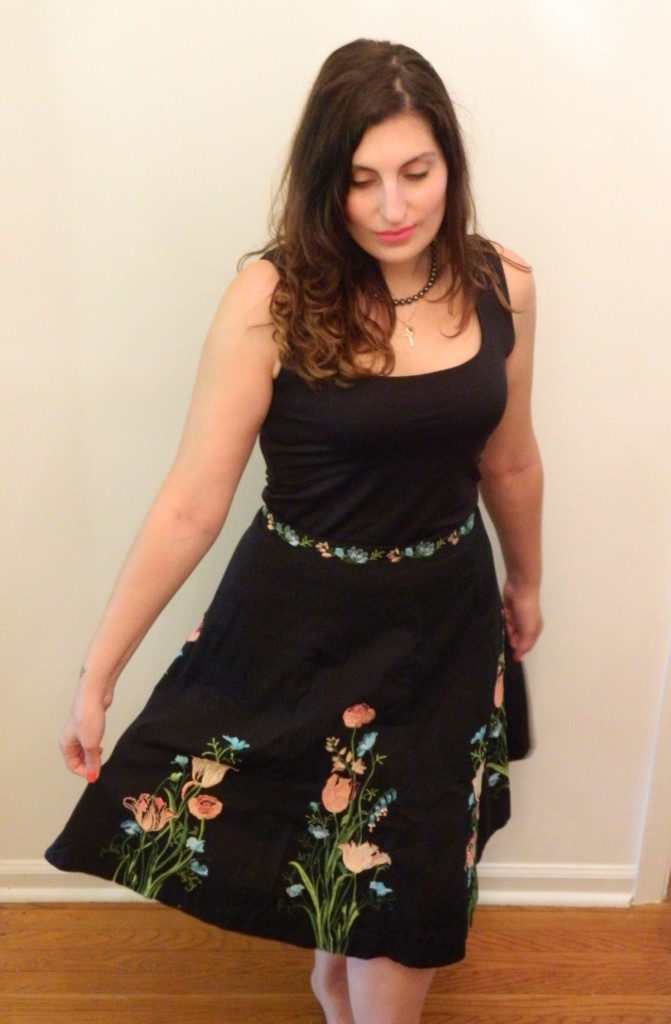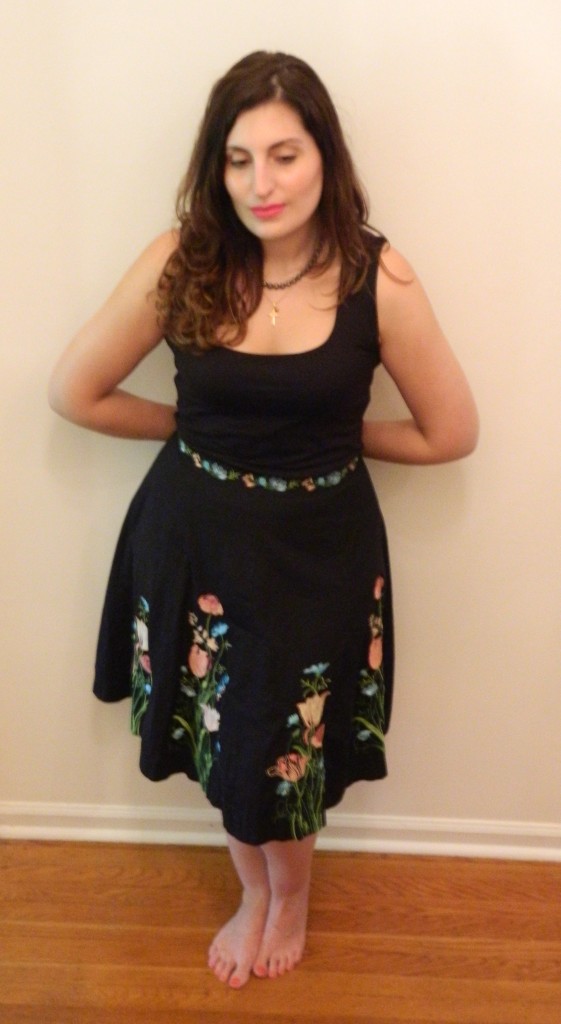 When I want a blowout at my hair salon I usually reference Brigitte Bardot. Her voluminous, perfectly coiffed, beachy locks- her signature look! NARS has created a makeup palette inspired by her 1956 film And god Created Woman, a glimmery blend of rich, deep chocolate browns and subtle taupes. This sultry collection is available to purchase on August 1st and also comes with an eyeshadow primer and contour brush!! Fabulous! Mark your calendars because this is a limited edition product.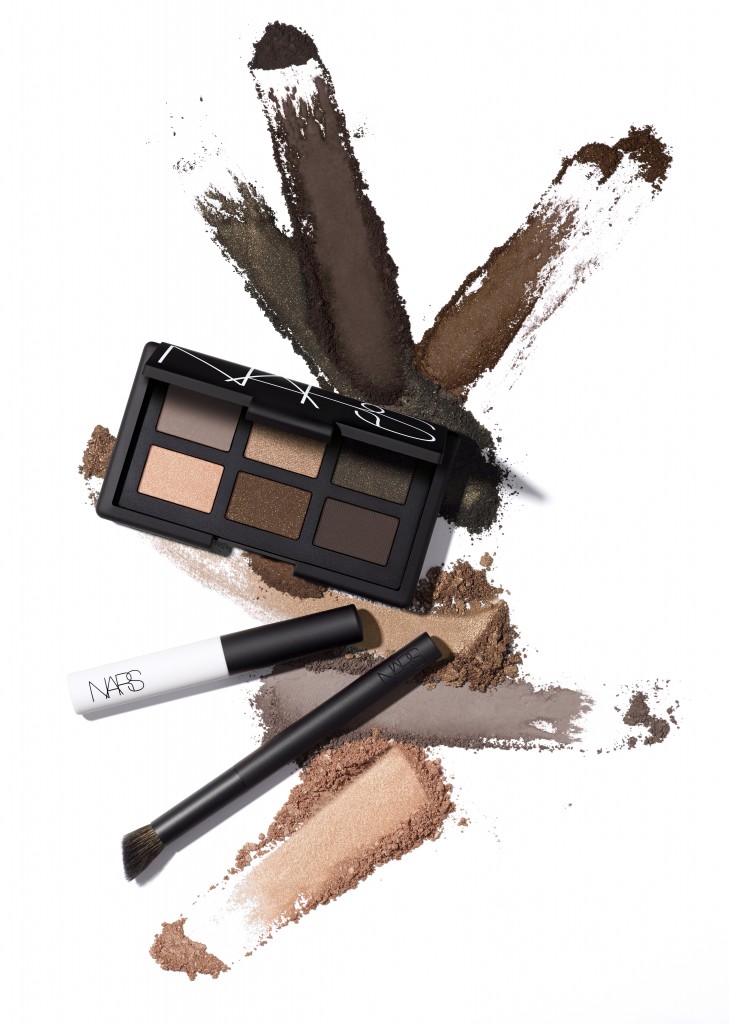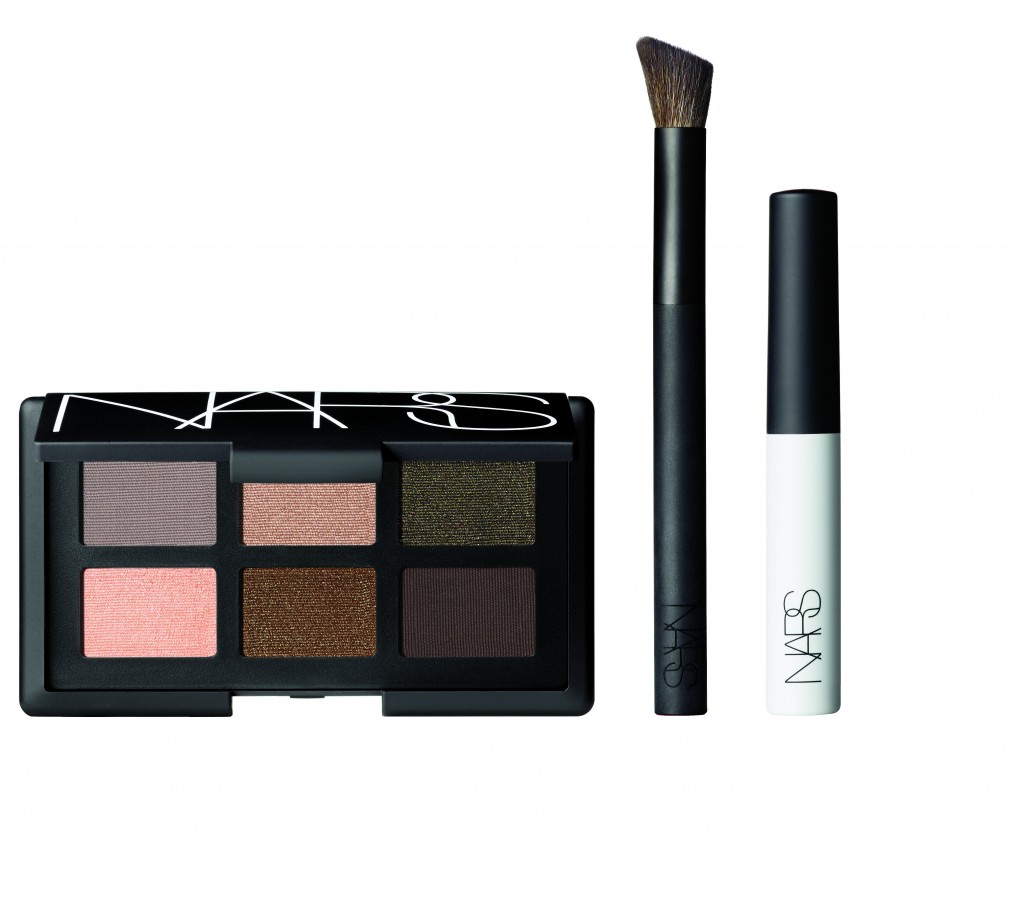 Last night I packed up in the early am headed back to Philadelphia. I had an absolutely wonderful time in NY with the family, but in true Ashley Basla form, I could not possibly go on vacation with a mild hiccup. I came down with a case of strep throat and am now resting at home. However, before my throat felt as if I was swallowing a combination of needles and hellfire, I had the opportunity to watch my grandmother in action in the kitchen. My grandfather has had a massive garden for as long as I can remember with goodies like green beens, beets, broccoli, and zucchini. In the morning he picked several zucchini flowers for my grandmother to prepare with dinner. Later, I asked why they needed to be picked in the morning and my grandmother told me that it will avoid a nasty conflict with bees! Here is the delicious recipe for battered and fried zucchini flowers.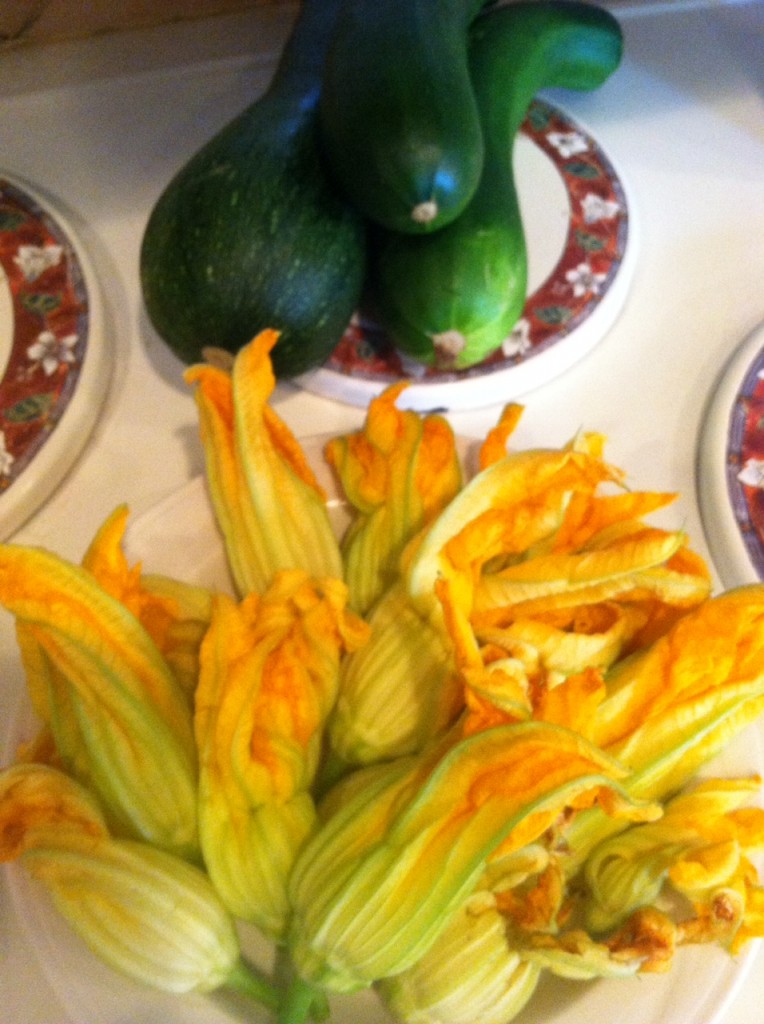 Rinse flowers in cold water thoroughly and then place on paper towel to dry.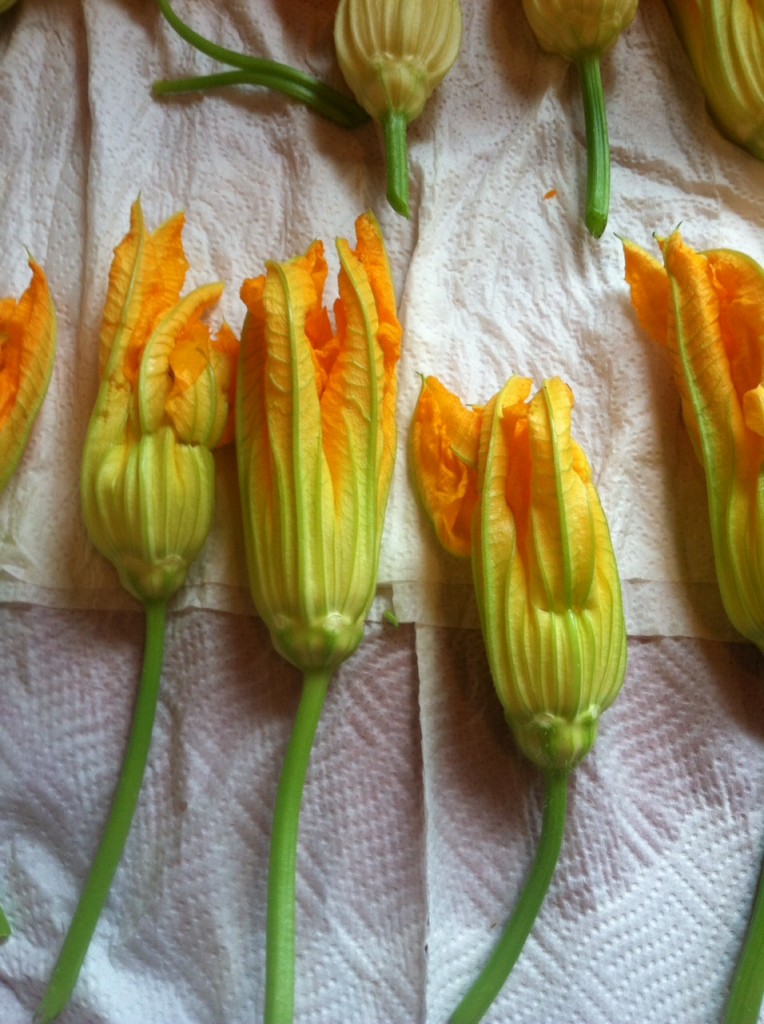 Batter ingredients:
1 cup of flour
pinch of salt, pepper, garlic powder, and dried parsley
Can of your favorite beer (add a little at a time to batter mixture- you want the same consistency as pancake batter)
Canola or vegetable oil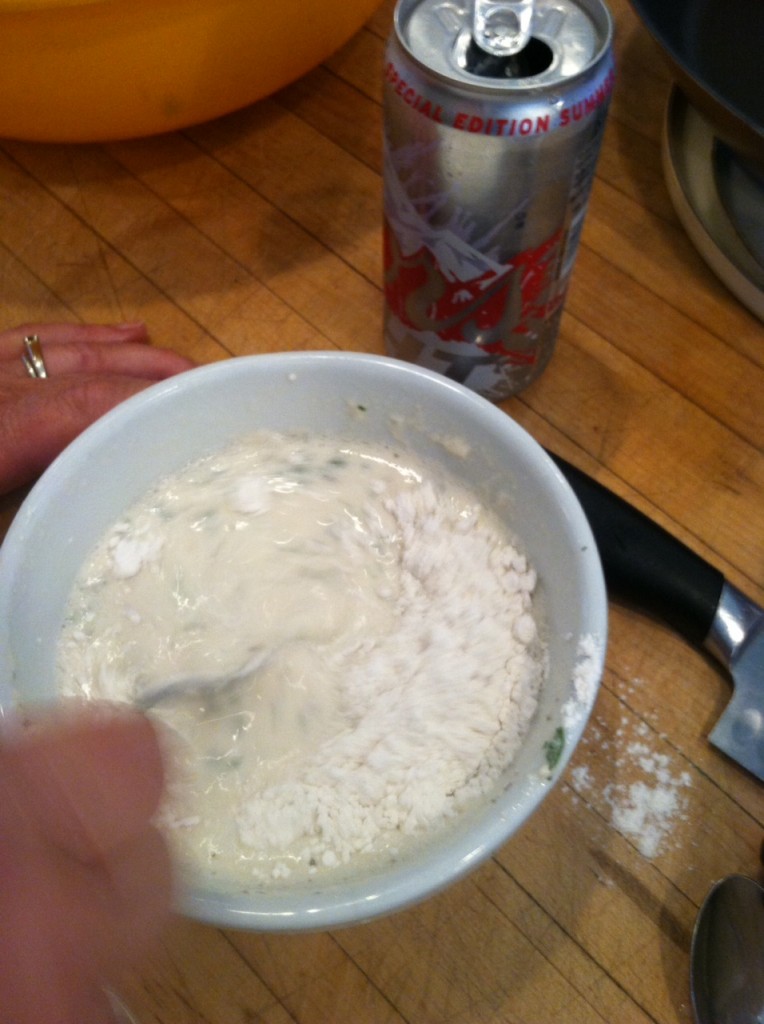 Heat the oil in a deep pan on the stove. Once the oil is hot enough (you can test by adding a small amount of batter to the oil. It should sizzle).
Coat the flowers with batter and delicately add to the oil with a pair of cooking tongs to avoid burn.
Once the flowers are golden brown- remove from the oil and place of a dish lined with paper towels to drain excess oil.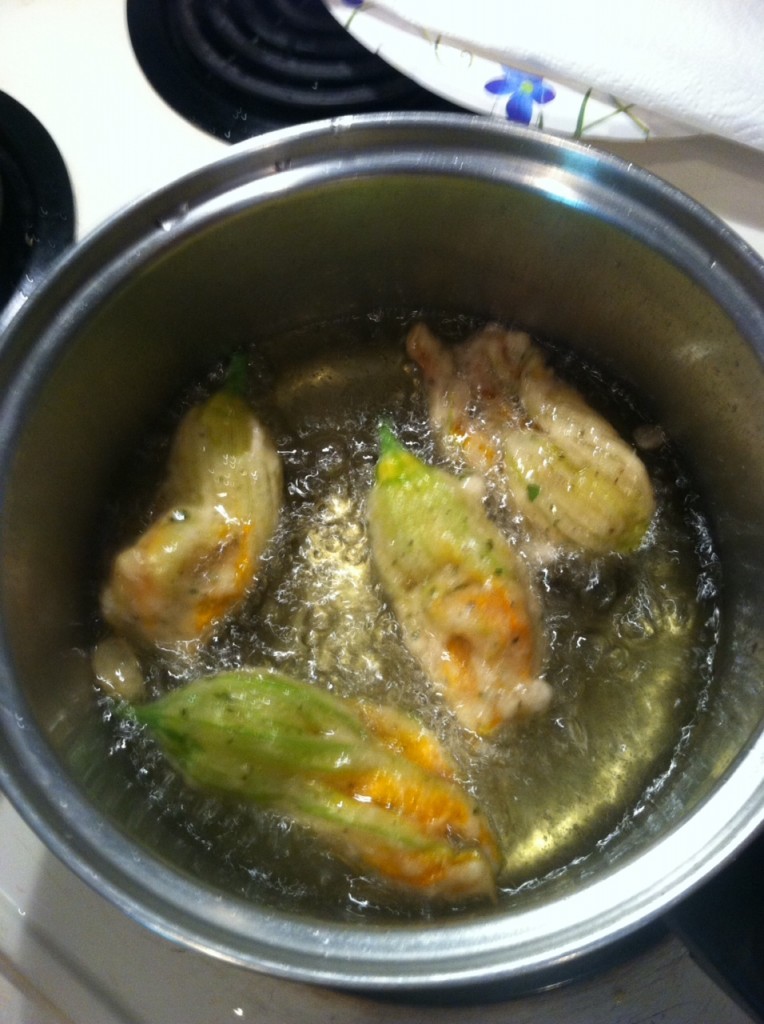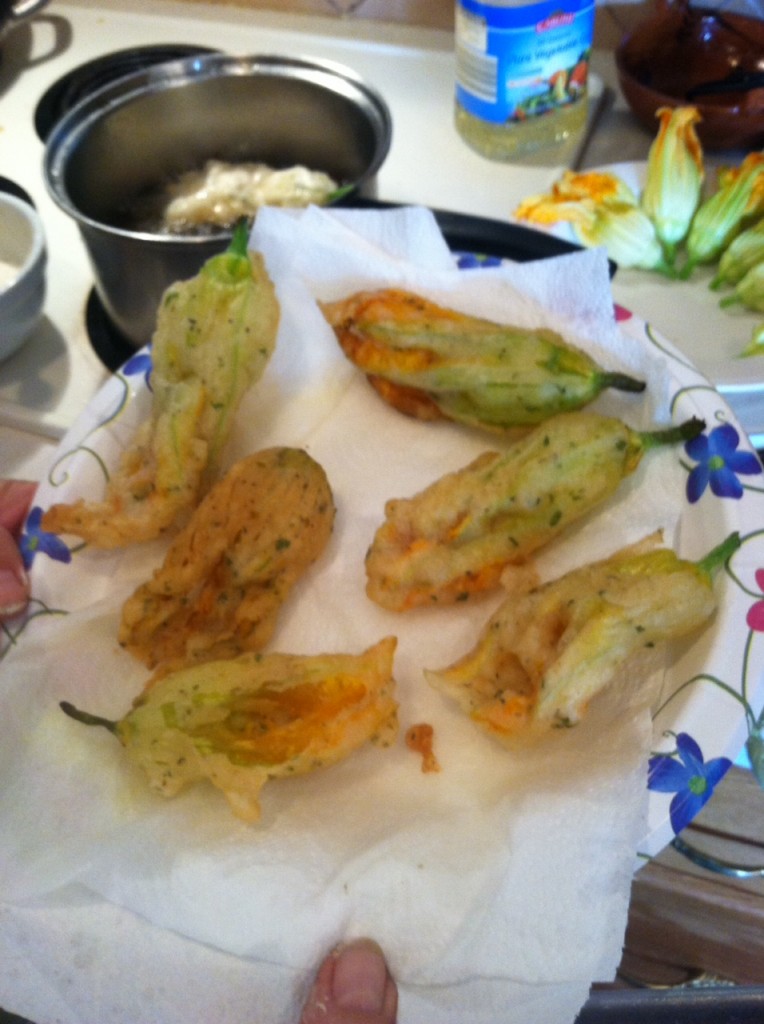 In honor of this French National Day, here are a few Parisian inspired beauty goodies from French Makeup Artist, Laura Mercier. Just like all of her products these are fantastic including one of her favorites, a gorgeous ruby red lipstick. I am sitting in a coffee shop in upstate New York visiting my relatives. As usual I am having a lovely visit spending time with my family. This morning I was laughing so hard with my sister and cousin that I almost had an asthma attack (par for the course). I plan on just relaxing this week, taking it easy, swimming, reading, and watching chick flicks. Speaking of chick flicks, have you seen Austenland with Keri Russell?? Absolutely hysterical and sweet. I just started reading "A Wrinkle in Time," which I have not read since I was a kid and then "Gone Girl." The trailer with Ben Affleck was so intriguing and frightening that I decided to read the book first. New limited edition collection, Sensual Reflections from Laura Mercier! So far, I have tried the Lip Glacé in Desire and the Satin Matte Eye Colour in Plum Allure, but the entire collection is gorgeous. The richly pigmented colors make a perfect selection for an evening out this summer.
The  Lip Glacé has an ultra smooth texture without any tackiness, melting into the lips and remains in place without feathering. Desire is a mildly glittery aubergine color. 
The Satin Matte Eye Colour in Plum Allure is a deep purple shade, long lasting color that evenly blends. I chose to wear Plum Allure all over my lid for a more smokey look, but you could apply damp as a liner or use to create depth in the socket.
This collection is available to purchase the end of July/early August.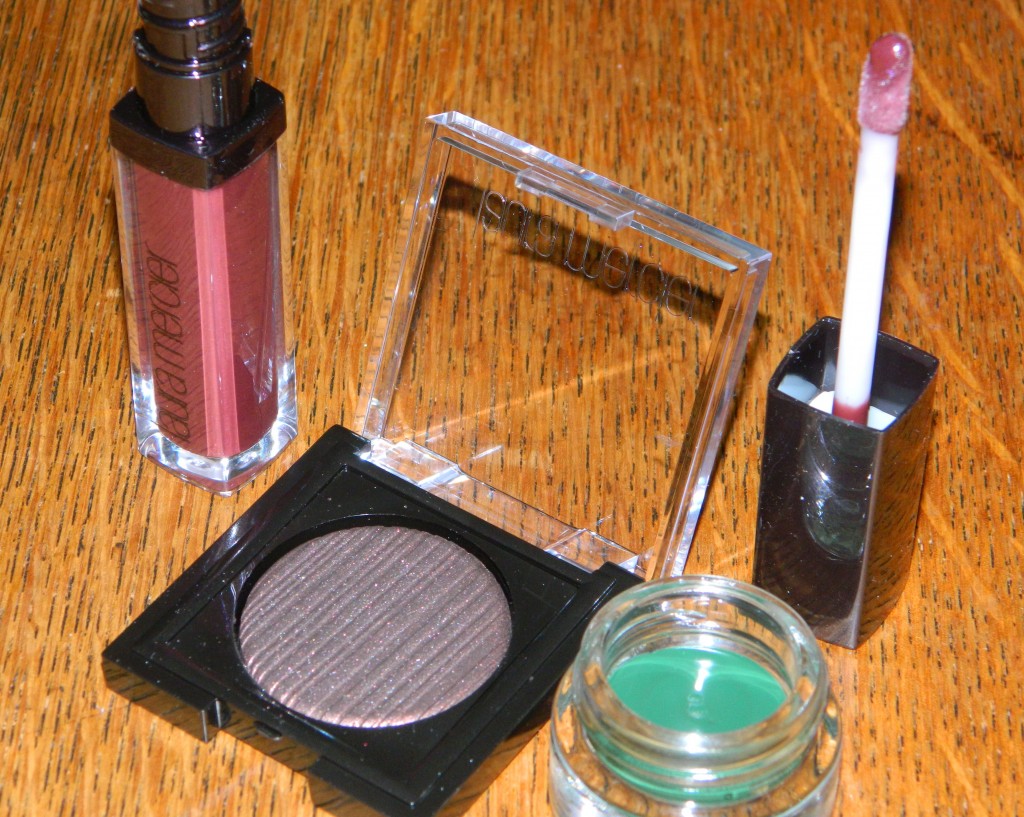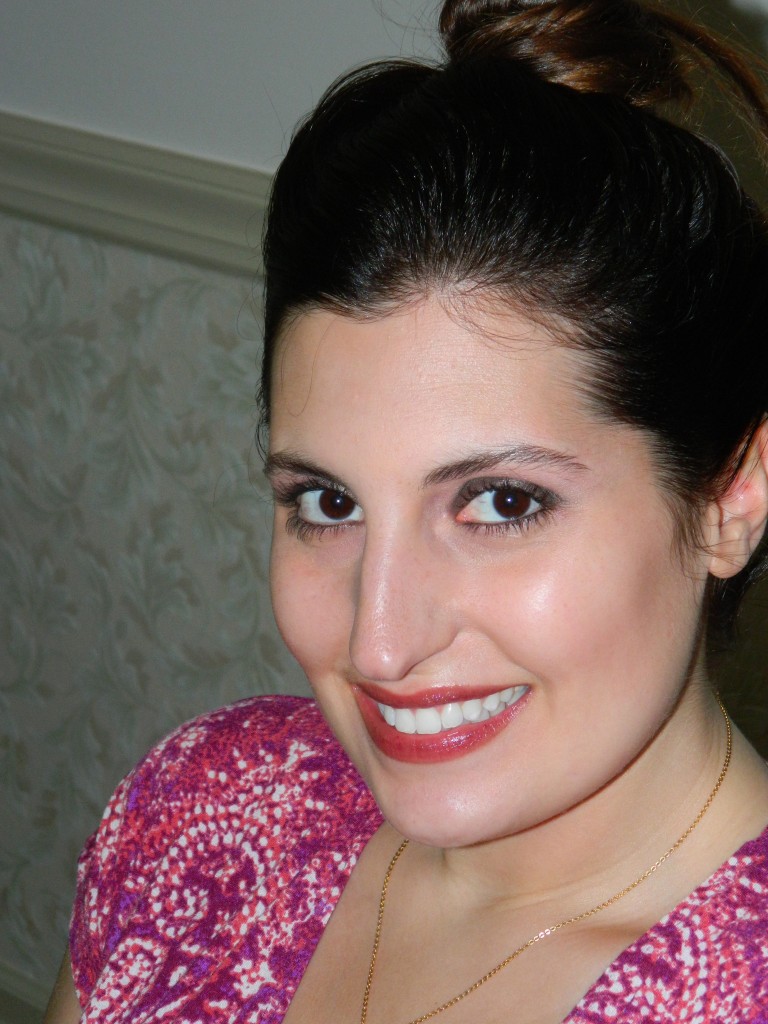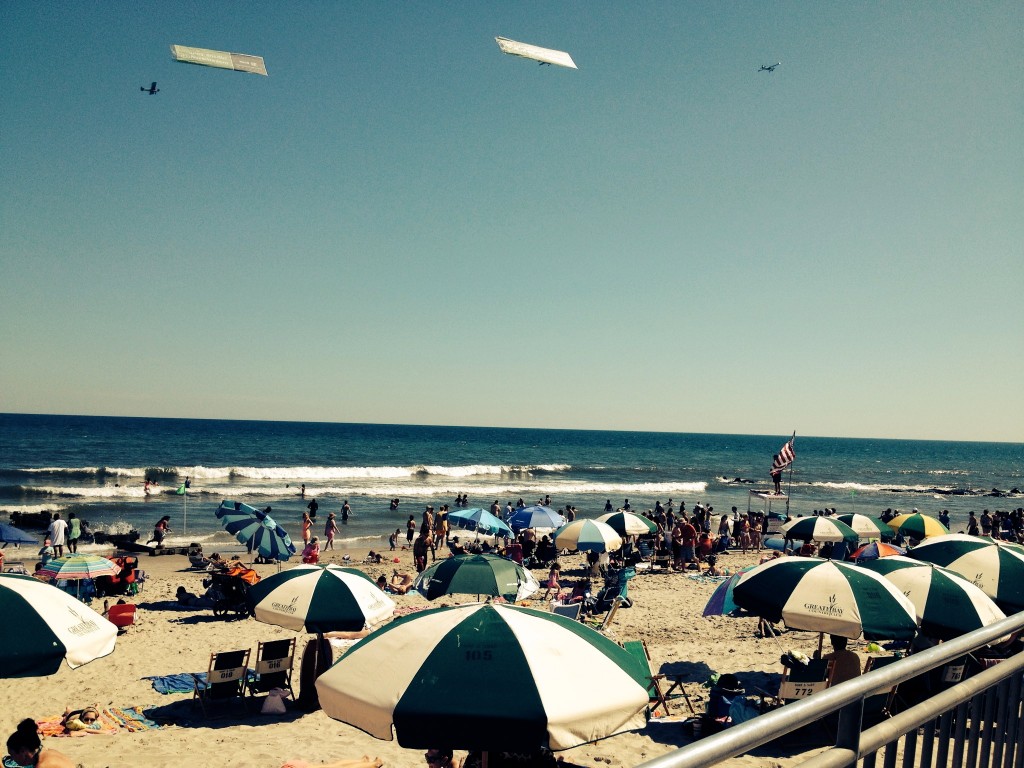 Hope that you all had a wonderful, safe, relaxing fourth of July holiday! Mine resembled a Griswold adventure. I had a blast, but it was not without a few mishaps as per usual. I wish I could say I was just a self pronounced klutz- bumping into furniture and tripping up steps privately, but others have commented as well. My family decided to take a road trip to Ocean City, NJ on Saturday. It was a beautiful, sunny day- perfect for the beach. The drive was smooth sailing, an easy 2 hrs, over the Ben Franklin bridge and through the coast. We found an open spot in the sand and set up camp- towels, two umbrellas, a cooler, and copious amounts of sunscreen. I don't know what Arthur was thinking when he whipped through the east coast because of "unseasonably warm" ocean temps, but the water was so bitter cold that my feet went numb, only the brave like squealing children and swimming diehards ventured into the water. Even though I remained on the shore line, watching as the waves rolled in, secretly frightened of a possible shark sighting, I could not escape the shenanigans. All of a sudden I was almost knocked down by what felt like a freezing cold rock to the side of the face and neck. I stood motionless, stunned for a moment by the impact, only to hear deep voices and running feet approaching. A father and his sons were throwing some sort of water football and I somehow intercepted the catch with my neck. I stumbled back to my towel and decided that sun tanning was the safest option for me. Just as I helped myself to a plate of hummus and cut veggies from the cooler, I was hit by a flying umbrella that uplifted from the sand. A piece of the metal scraped and cut a long line on my shoulder, making me the first and only member of the family who needed the first aid kit. Time for the boardwalk. I needed a little sugar to soothe the shoulder. There is nothing like a few pieces of coconut salt water taffy from Shriver's and a delicious iced coffee from the Ocean City Coffee Co to ease the pain. "Go Big or go Home" is the name of the game, so I could not leave the shore last Saturday without a blistering sunburn right across my stomach! I guess I was too preoccupied by the flying objects to worry about my skin. Even with the minor mishaps it was a great time had by all. Ocean City is quite beautiful, with families and interesting shops along the boardwalk, clean sands, and lots to do for everyone.
If you are like me, you are well into the throes of bridal season. If it's not an actual wedding it is the shower or engagement party. I had a Bridal shower fast approaching for one of my best friends and was in desperate need of a new outfit. I usually keep some dresses in my closet for a variety of occasions, but this time I needed something new. Something fun and airy, something with a bright color. The only thing left to do was harness Sophia (my 5 lb Yorkie mini me) and head out for a pet friendly shopping outing. Philadelphia Premium Outlets was my chosen destination, with its variety of stores and amazing deals. As I entered New York & Company a beautiful strapless maxi dress caught my eye. I simply could not choose just one color so I bought two. One in a silvery taupe and the other in a bold fuchsia, combined cost a measly $30!!! The shower was held at the Washington Crossing Inn a picturesque and historic site in Bucks County, PA. A wonderful time was had by all, complete with tables of traditional Italian cookies, handmade by my friend's family. The silvery taupe dress I wore an an outing to 9th street where I made my usual stops including Claudio's for truffle cheese.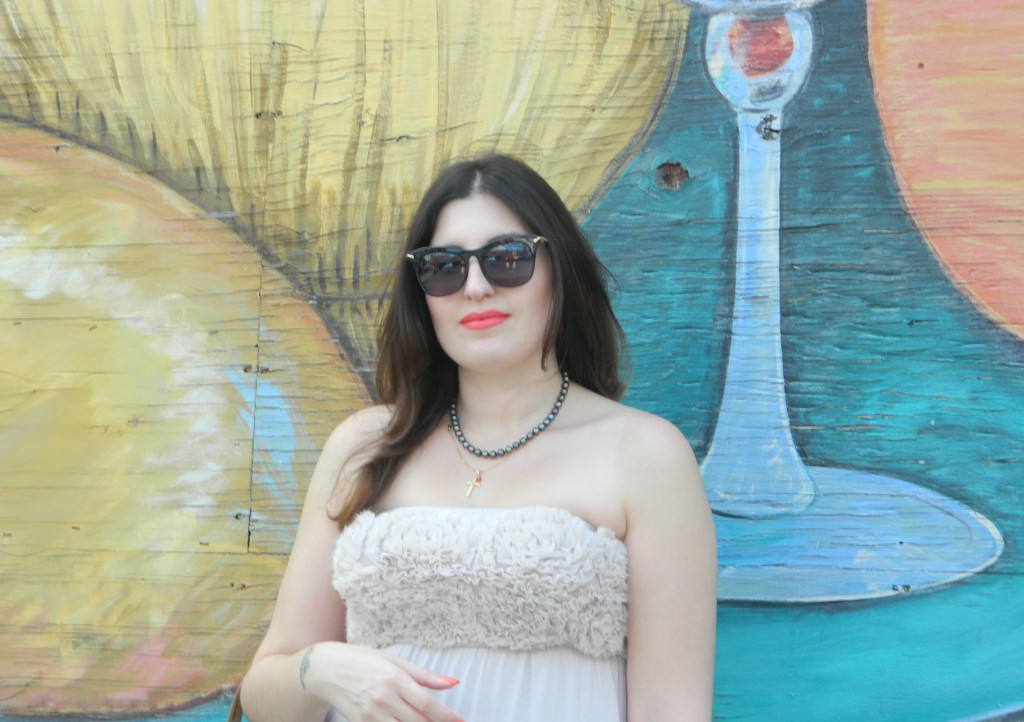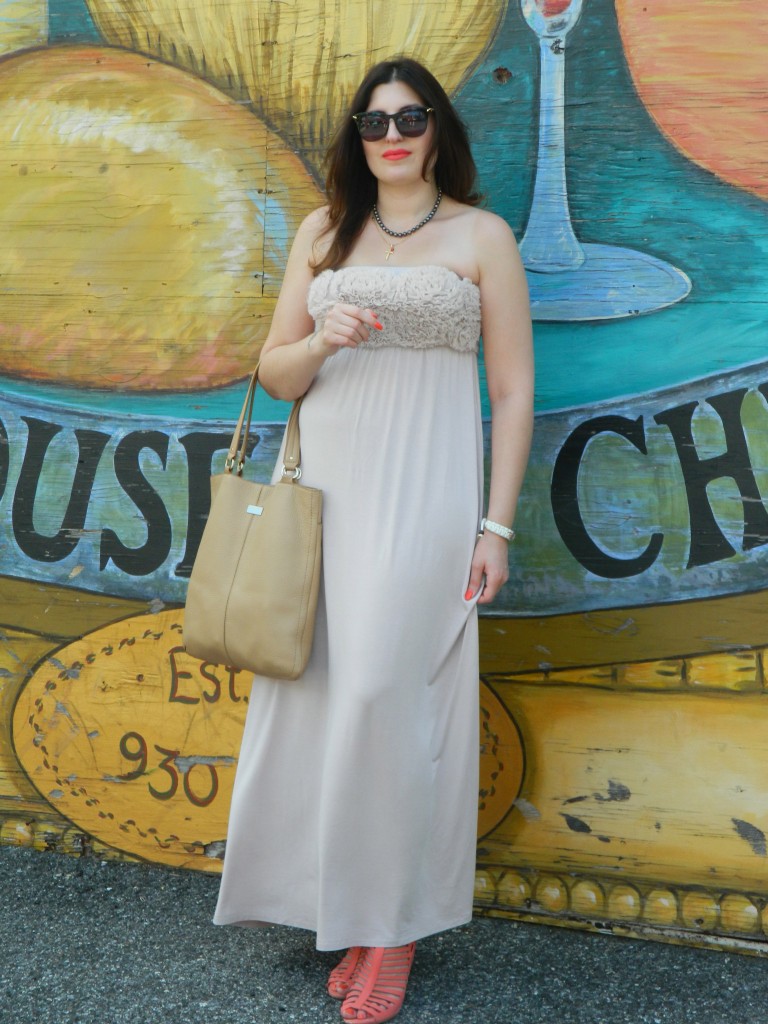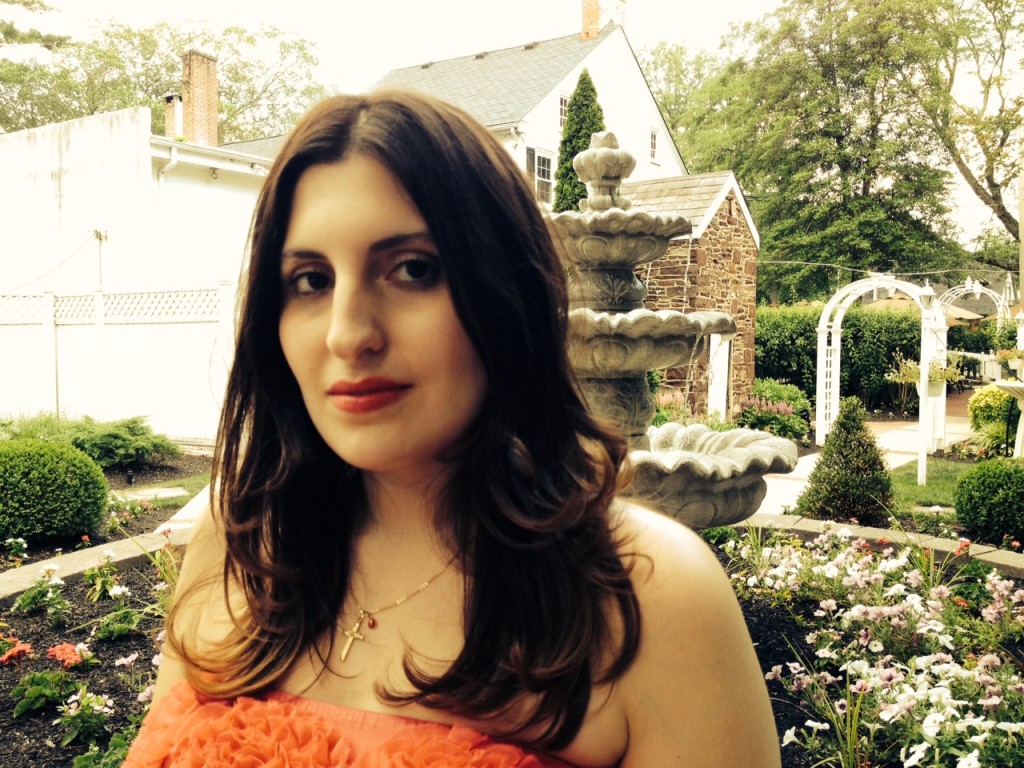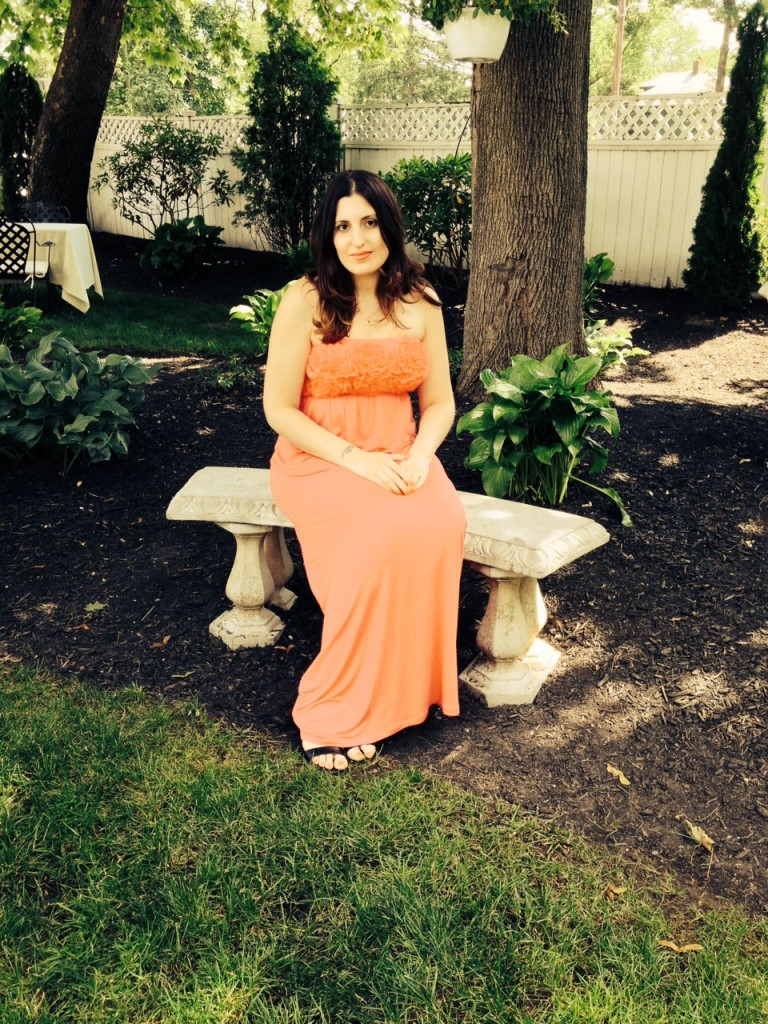 Copyright © Dandelion by Pexeto