Annual Friends and Family Sale starting today on beauty favorites including Laura Mercier and RéVive!
Now through Friday receive 20% off purchases and free standard shipping if you spend $75 or more on Laura Mercier website. 
RéVive sale offers $50 off a $250 purchase with FREE shipping. Also receive 2 deluxe samples!
This amazing sale ends on June 27th- Friday so make sure to check out both sites soon! It's the perfect time to try a bold gel lip color at Laura Mercier or a hydrating creme moisturizer with SPF protection at RéVive. 
Recently, I became aware of a menswear line called Commonwealth Proper. Little did I know they were nothing like a menswear line, they were in fact a Wardrobe Agency. My photographer, Brian and I headed to their showroom for an interview and photo shoot for Fashion Avenue News Magazine and as I walked out, I regretted that they did not specialize in womenswear! To say that I was impressed is an understatement. Quality and Fit are of the utmost importance at Commonwealth, which keeps clients and draws new ones. Men want tailored clothing right from the beginning. They do not want to buy an ill-fitting article of clothing off the rack and have to deal with multiple alterations. Instead the Agency designs a properly fitted suit or separates, tailored to your taste and lifestyle. Please check out my full article in June's Menswear issue of Fashion Avenue News Magazine!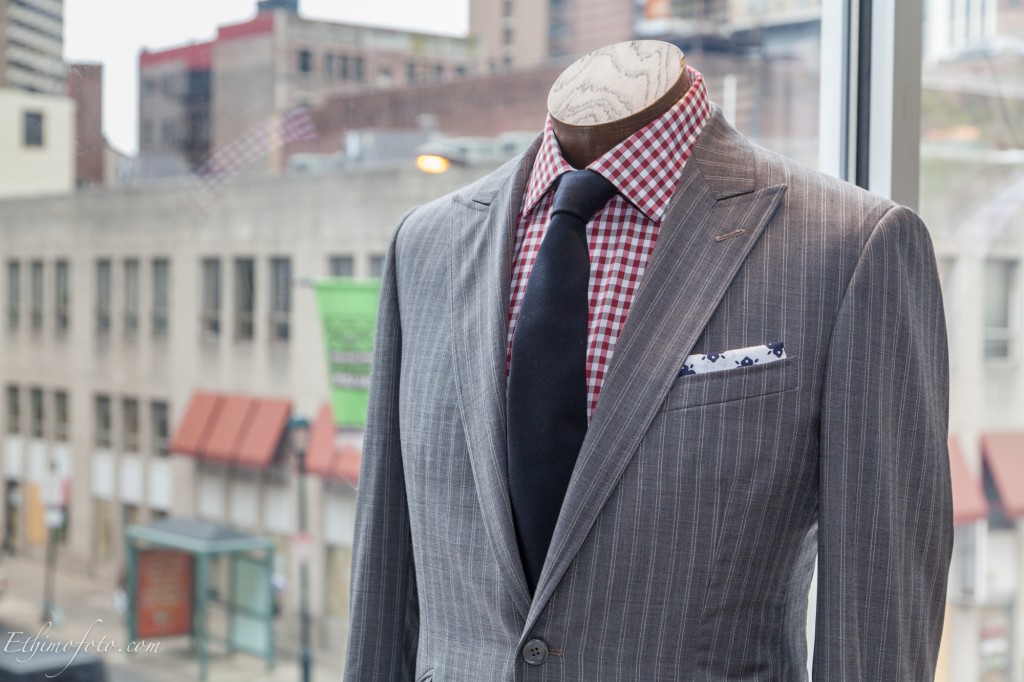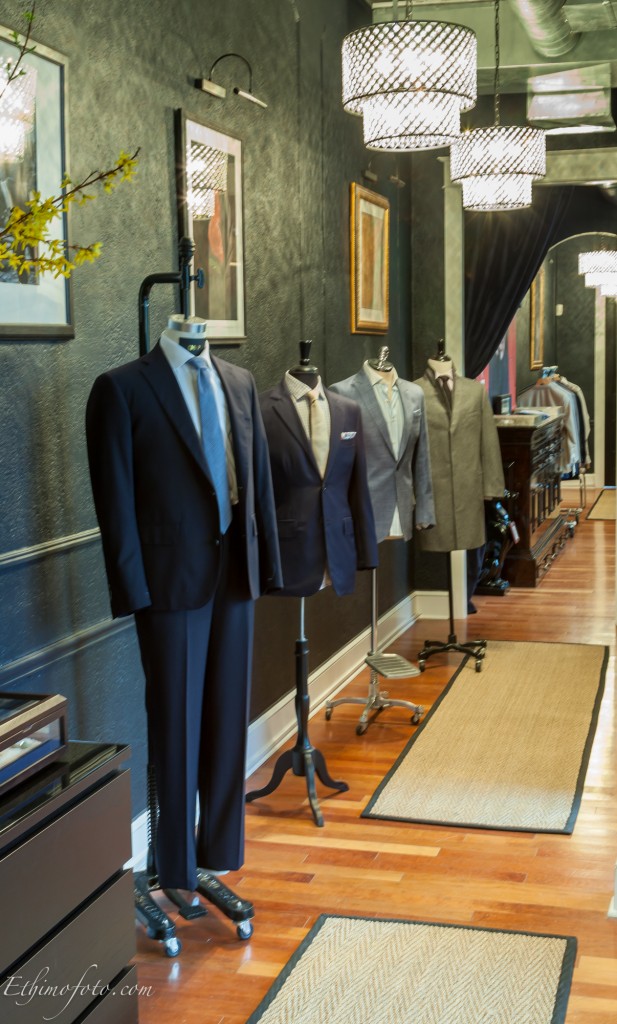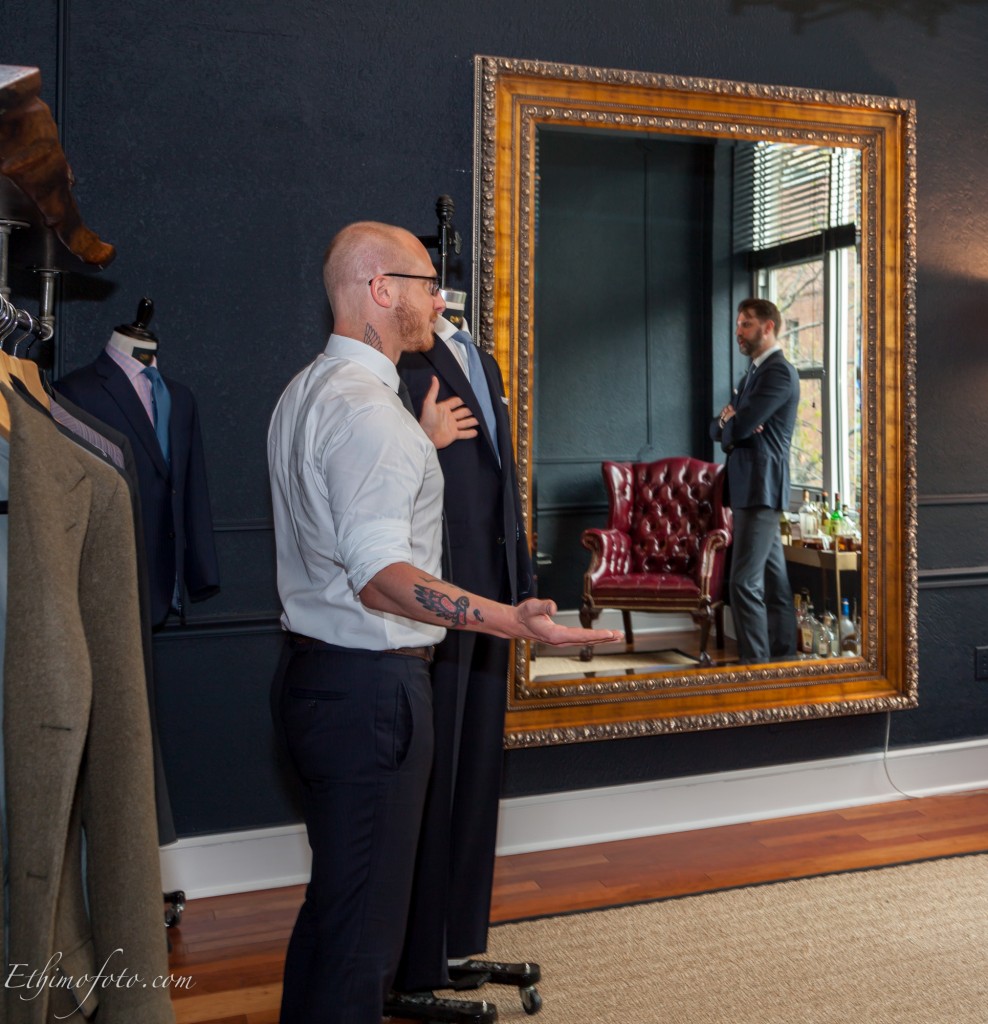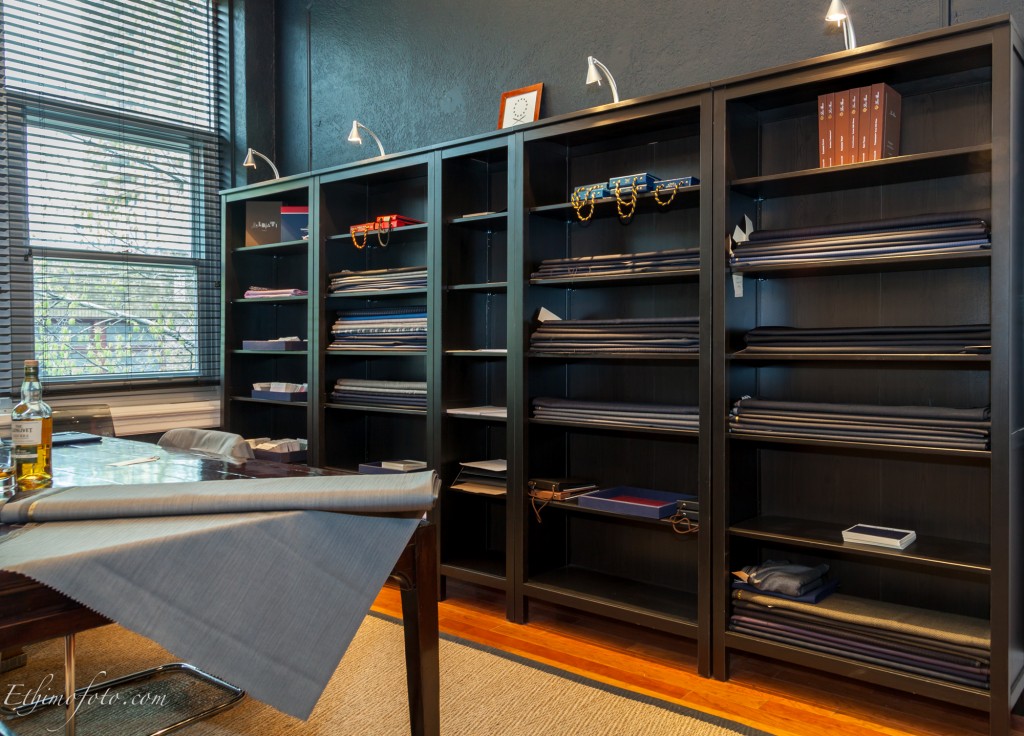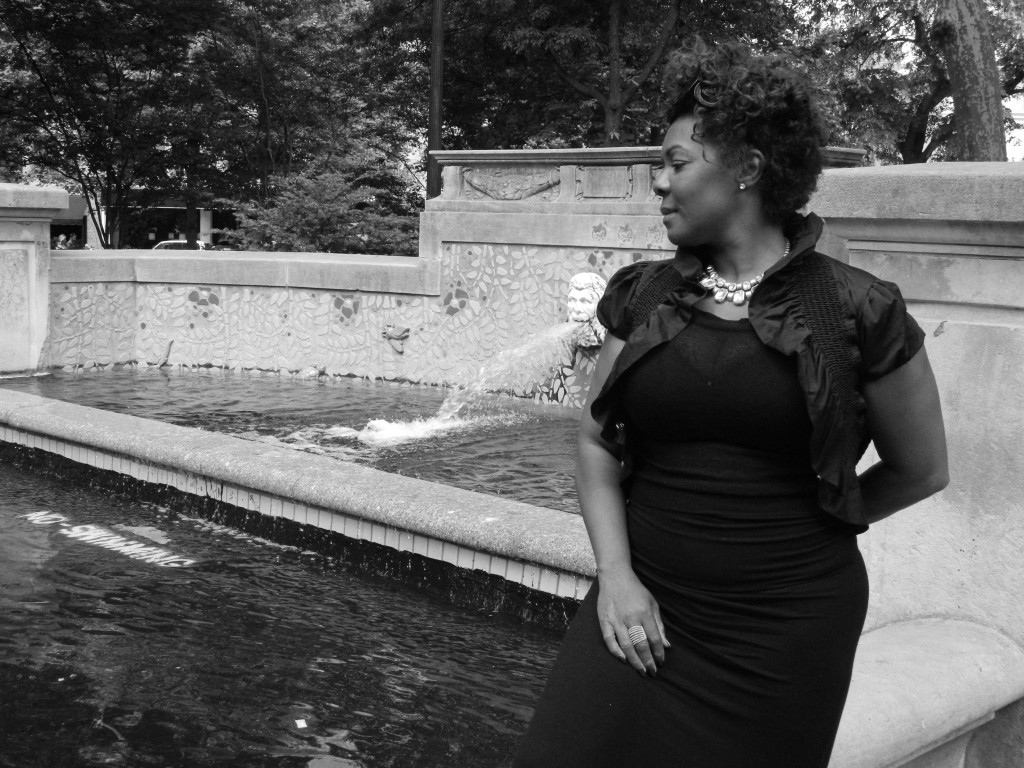 International Celebrity Stylist, Tonia B is a 4th generation hair stylist on her Mother's side and believes that her gift should be shared. After speaking with her, I couldn't agree more. Tonia and I met in Rittenhouse Square in Center City Philadelphia. She met me the day before her very first hair Symposium in Wilmington, Delaware. The Symposium, a two day event would serve to inform and teach the proper way to apply a weave without causing damage. When I met with Tonia she was excited to pass on her valuable "no stress on edges technique." As I had very little knowledge of the matter I asked Tonia many questions in rapid fire- inquisitively wondering why applying a weave can be so harmful and if so, why do so many continue to endure the look? She graciously responded that a weave must be braided on the grain, not against it to protect edges and avoid baldness. But this is not all that needs to be done to prevent breakage. In middle school, Tonia suffered a traumatic hair experience. Her mother, in an innocent attempt to style her hair, applied Vigorol ( a liquid hair relaxer) to Tonia's long locks. Within just a short period of time all but 2 inches of hair broke and left her devastated. It was Tonia's Grandmother who nursed her hair back with her special concoction of shampoo and conditioner. By the time Tonia began high school she was confident and back to her old self with the growth of her beautiful hair.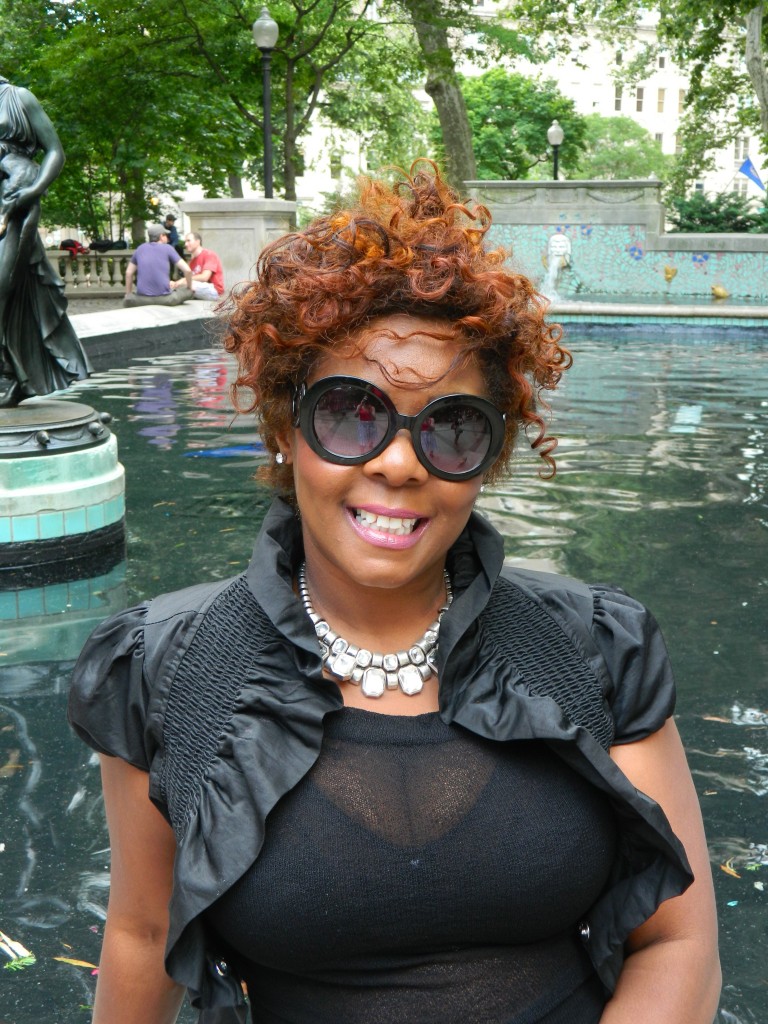 Tonia decided to create her own line utilizing her Grandmother's same ingredients and working with a team of Naturopaths and Biochemists to develop the most effective products including a scalp treatment. Tonia is a firm believer of making sure to take the daily dose of vitamins and attributes some of the hair loss epidemic to a diet deficiency, adding a liquid vitamin dose to her product regimen.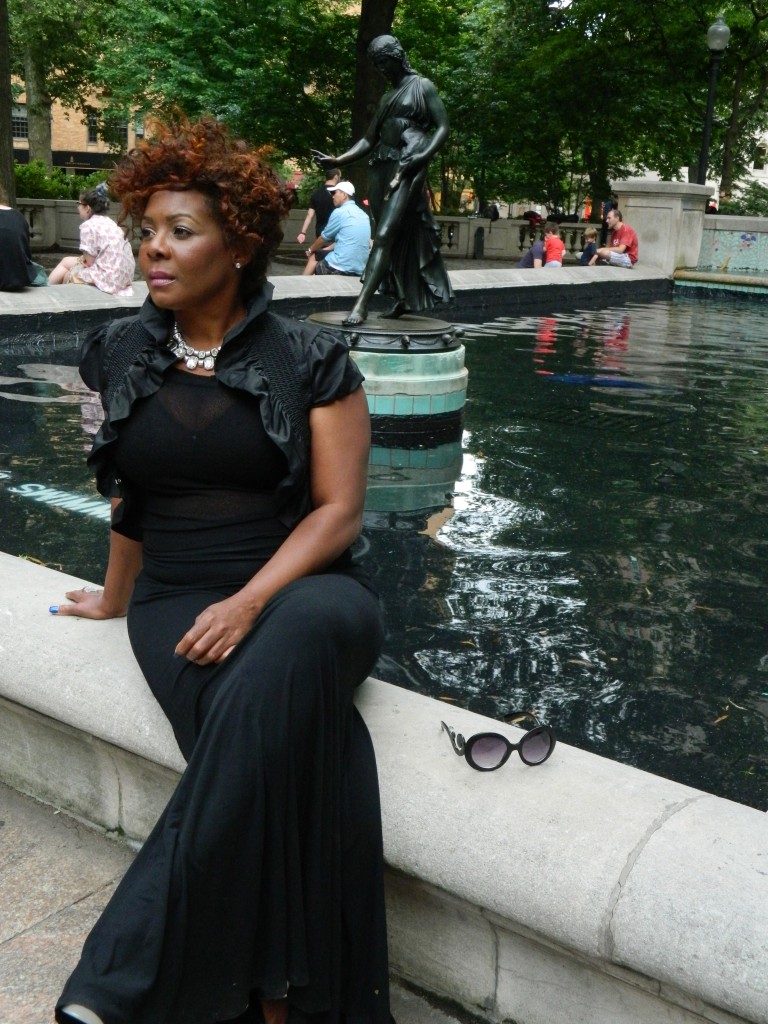 Tonia is using her knowledge, expertise, and innate gifts to educate and provide treatment for those in desperate need. Confidence is key. If you do not look your best, you will not feel your best, and you will not be your best. Why should you suffer any longer?
Watch Tonia below as she talks about the symposium, offers hair tips for the summer, and even gives me some advice of coloring my hair!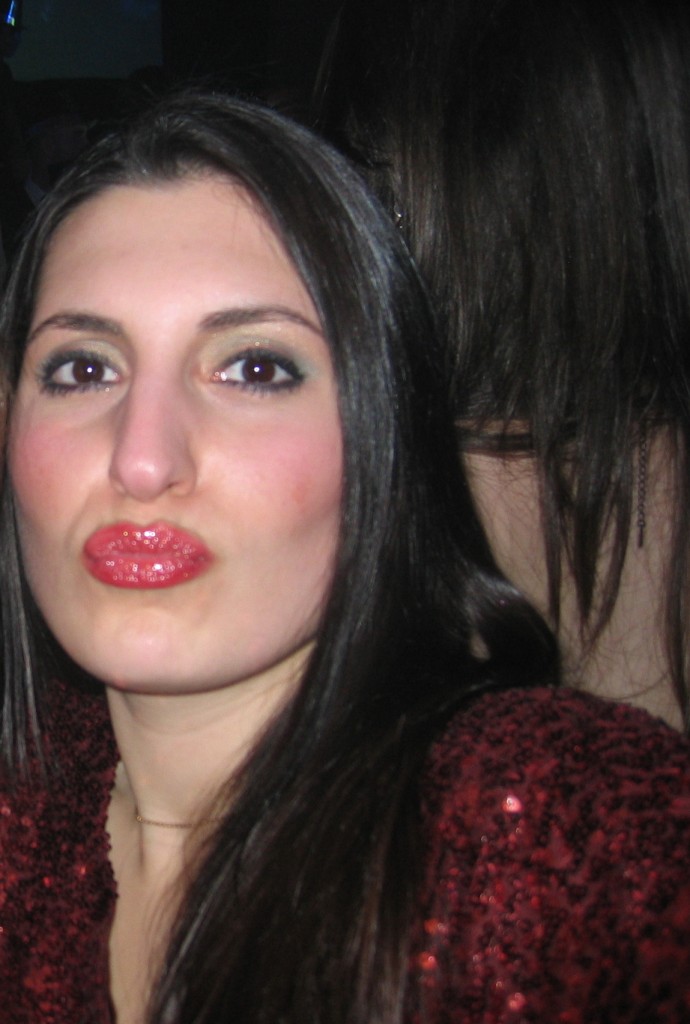 vs.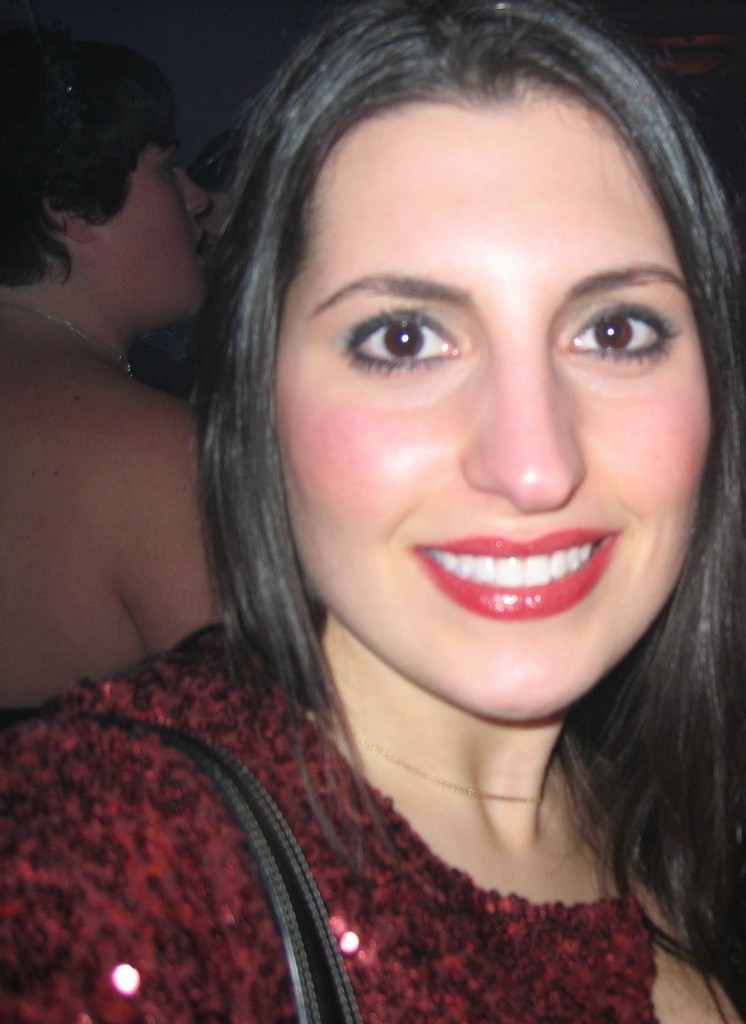 Hands on hip, shoulders forward, pouty lips, legs apart. The other night I attended an event and usually I am drawn to what the attendees are wearing. Of course I love seeing the fashion. However, I found myself very distracted by the posing. Men and Women with cool ensembles took it one step further with their stances to their detriment in my opinion. Everyone wants to look their best keeping in mind certain tricks of the trade- chin down, stand straight- I am not exempt from this mindset. But is it unflattering to take a picture looking as if you are an Artist's wooden mannequin? I couldn't help but think it came across as insincere and actually detracted from their outfits. Yes, your arm will expand against your side, but is that so terrible? If everyone is aware of that physiological fact then why not just plaster a smile on your face and let the clothes speak for themselves? Thoughts?
In just a few short hours I will be meeting International Celebrity Stylist, Tonia Bell. I am excited to interview her and get a sneak peek into her Hair Symposium tomorrow the 15th and Monday the 16th in Delaware. Her weave class will focus on technique and demonstrate how to successfully apply a weave without causing damage to hair. I will be picking Tonia's brain today, learning some of her hair secrets to survive the summer. Make sure to register for this interesting and important event!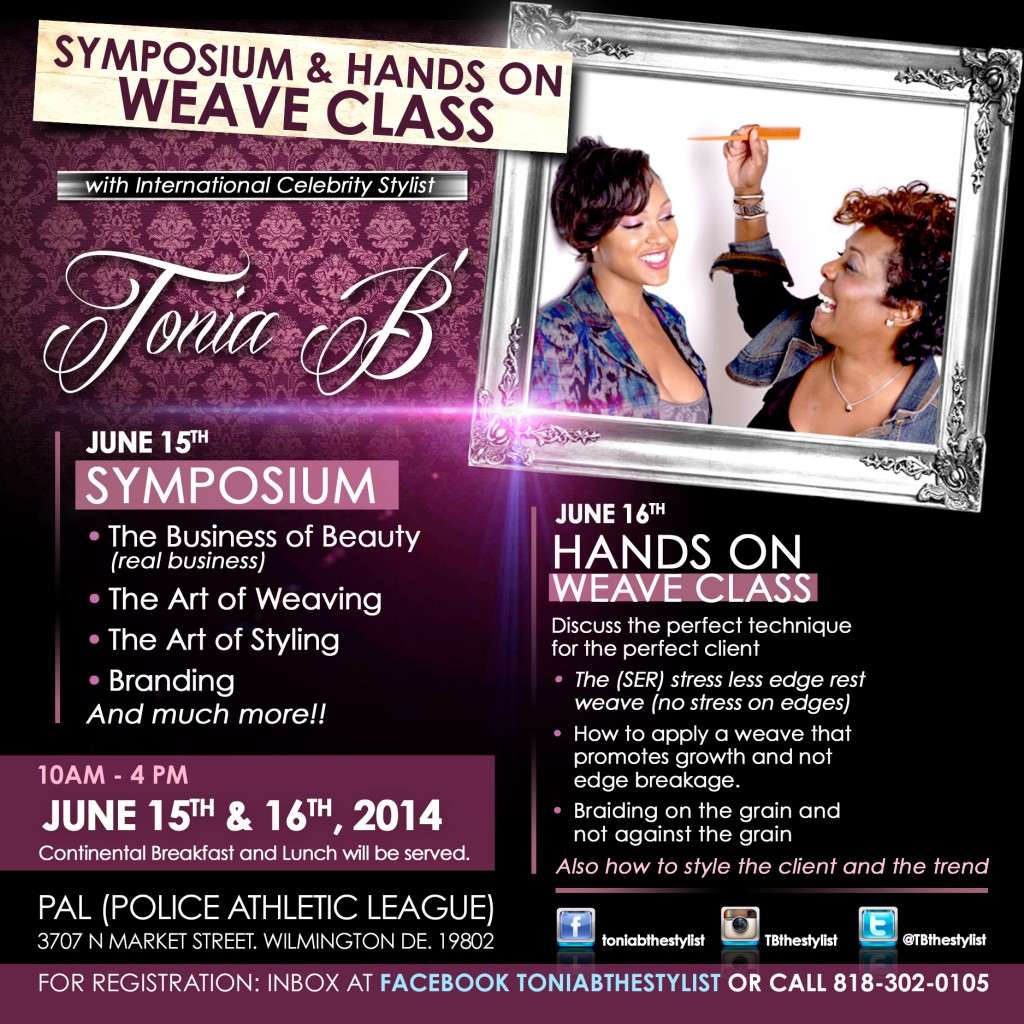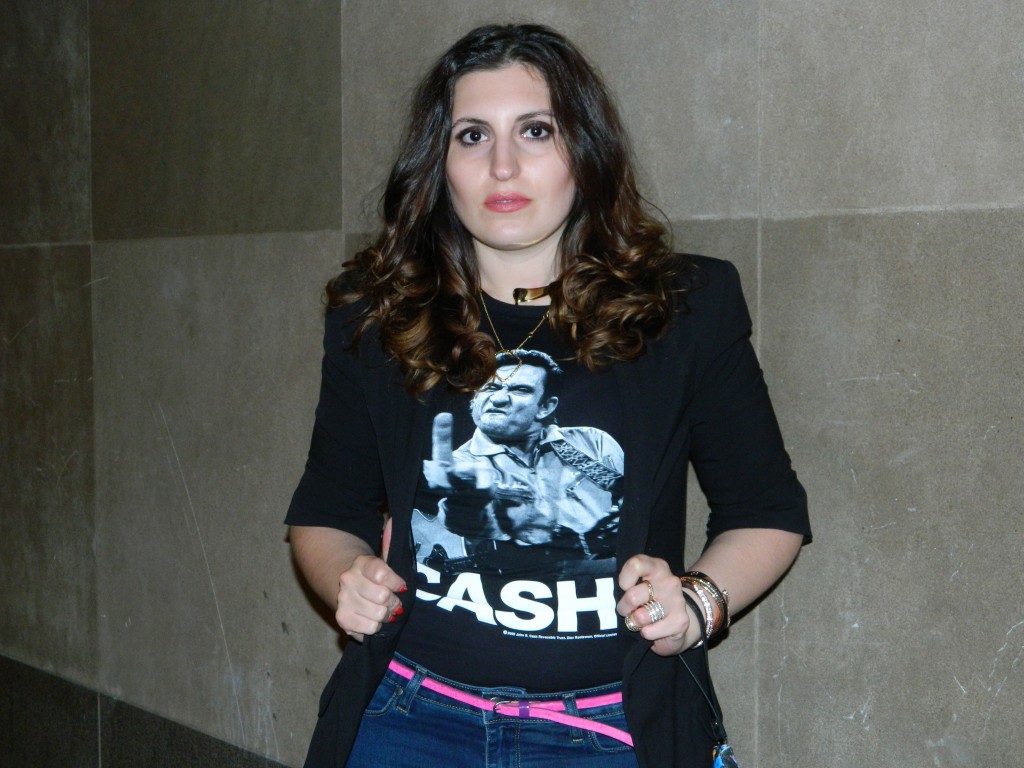 I believe that we all have that one outfit that makes us feel confident and comfortable. Maybe a dress or statement necklace. Maybe a favorite pair of shoes or a broken in pair of denim. I feel my best in a graphic tee, blazer, and jeans. The other evening, the city of Philadelphia was bustling well into the middle of the night. There was a warm breeze and the night air smelled of honeysuckle- a welcomed and much needed summer after the atrocious winter.
My brother bought me this graphic tee with the infamous image of Johnny Cash, which I adore. I simply paired the tee with my favorite boyfriend blazer and Paige jeans. I always wear a different pair of shoes depending on my mood. This time I chose a pair of Vince Camuto peep toe heels, which I've had forever. Layer on as much jewelry as you like for this look! Have fun.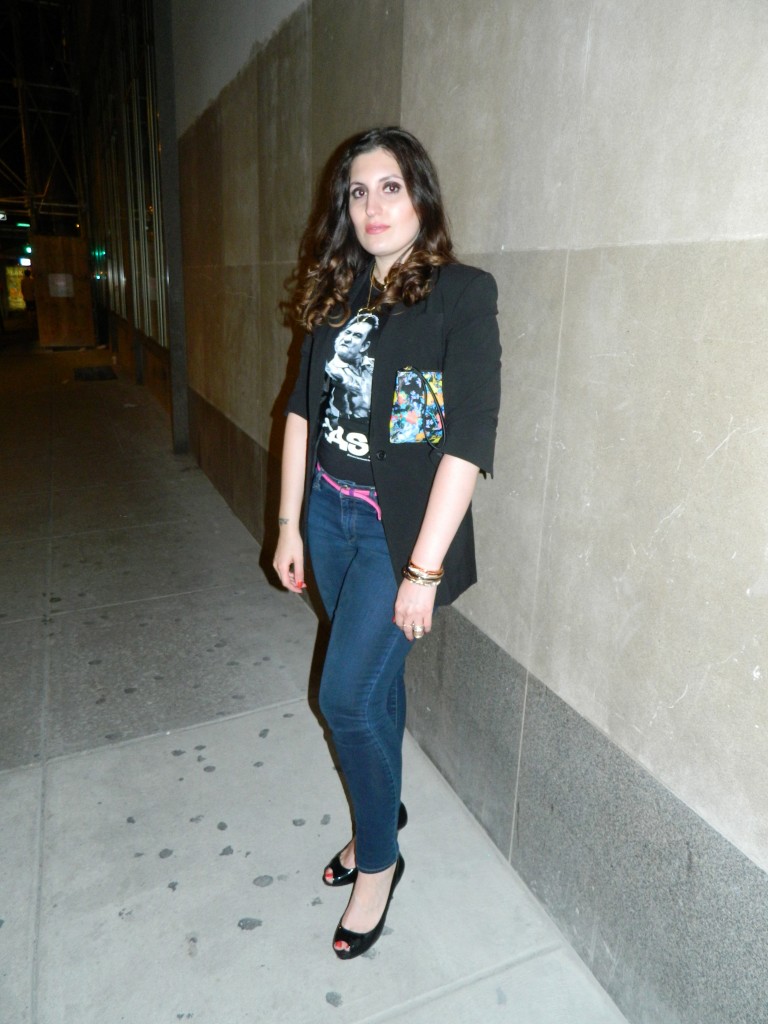 I chose to create a smokey eye with NARS eyeshadow in Mekong and for a rock and roll look added a touch of vaseline to my lid for a shiny effect. Orgasm blush for a natural cheek and Chanel Rouge Coco lipstick in Mademoiselle.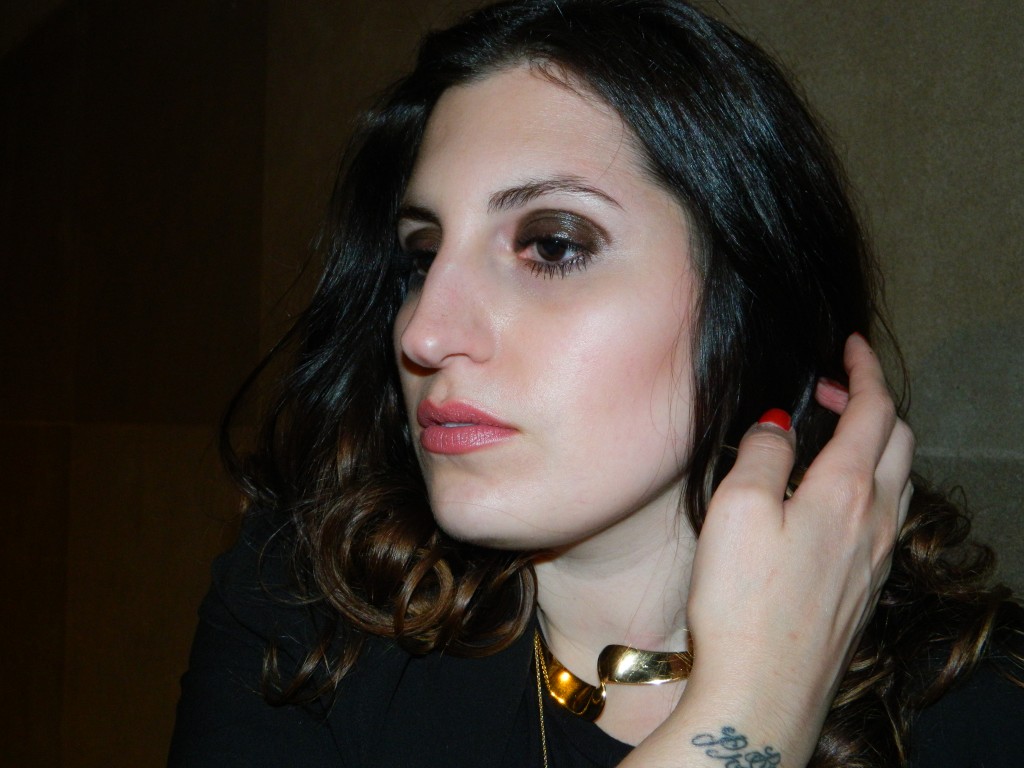 This season is for color! The winter was harsh and dreary. To banish the winter blues and welcome summer, embrace the bright and bold beauty shades. Even if your wardrobe consists of neutral colors, your makeup should brighten your whole face. I spent the day at one of my favorite boutiques, Houppette accompanied by one of my favorite people, Dana. She was my model for the day, showcasing three gorgeous beauty trends. Exceptionally talented Makeup Artist and Houppette Store Manager, Lizzie applied Laura Mercier products to achieve these amazing looks.
Look #1 Pastel palette
Eye Basics Primer in Flax
Matte Eye Color in Morning Dew all over eye
Luster Eye Color in Dusk on lid
Matte Eye Color in Black Plum as eyeliner to widen the appearance of eye
Matte Eye Color in Plum Smoke in socket
Faux Lash Mascara Black
Tightline Cake Eye Liner in Black Ebony applied to roots of eyelashes
Brow Powder Duo in Soft Blonde
Baked Eye Color in Ballet Pink as highlighter on brow
Foundation Primer in Radiance all over face and under eyes
Tinted Moisturizer Illuminating Broad Spectrum SPK 20 Sunscreen all over face
Secret Concealer in 1.5 concealer blemishes and under eyes
Second Skin Cheek Colour Blush in Heather pink
Secret Brightening Powder to set under eye concealer
Bronzing Pressed Powder in Dune Bronze for contouring cheeks
Matte Radiance Baked Powder on top of Dune Bronze for extra glow
Lip Glace in Bare Baby
Mineral Finishing Powder to set entire face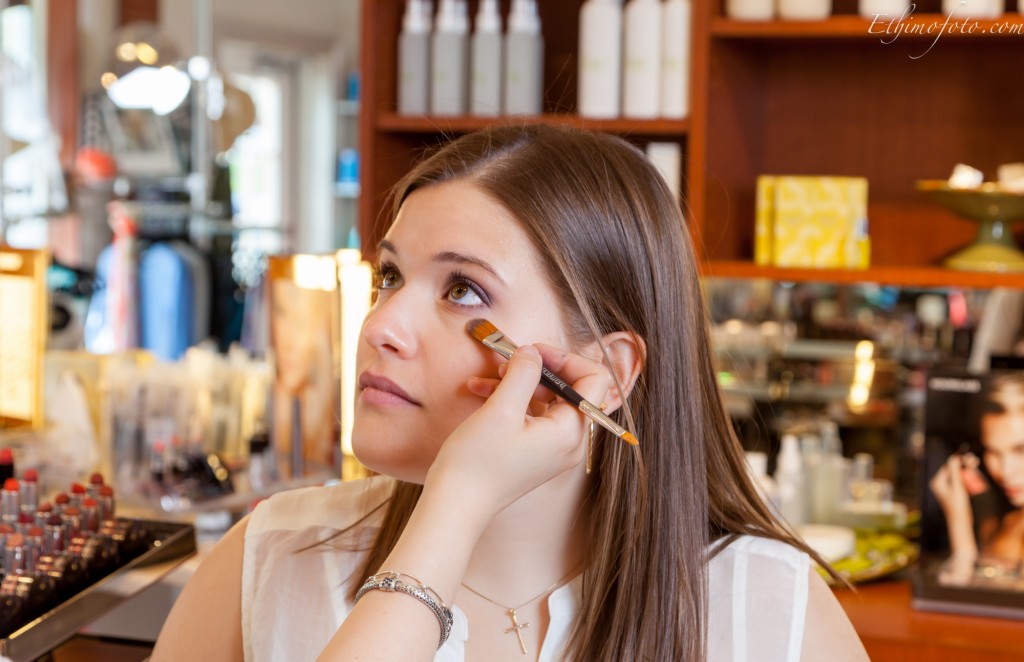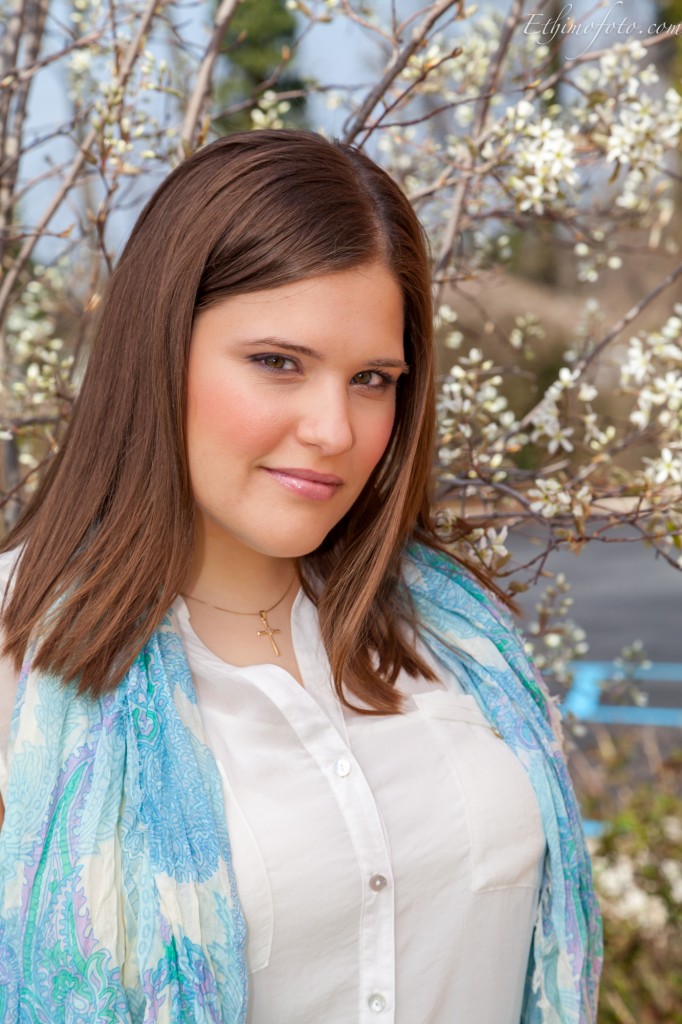 Look #2 Sun-kissed glow with Coral Lips
Matte Eye Colour in Café au Lait to the eye socket
Sateen Eye Colour in Sandstone and Guava on lid
Faux Lash Mascara in Black
Smooth Finishing Foundation Powder– Matte Finish all over the face
The Celestial Bronzing Veil in Tropical Nights applied over face, neck, décolleté, shoulders and legs
Gel Lip Color in Clementine
Lip Glace in Nectar on top of gel lip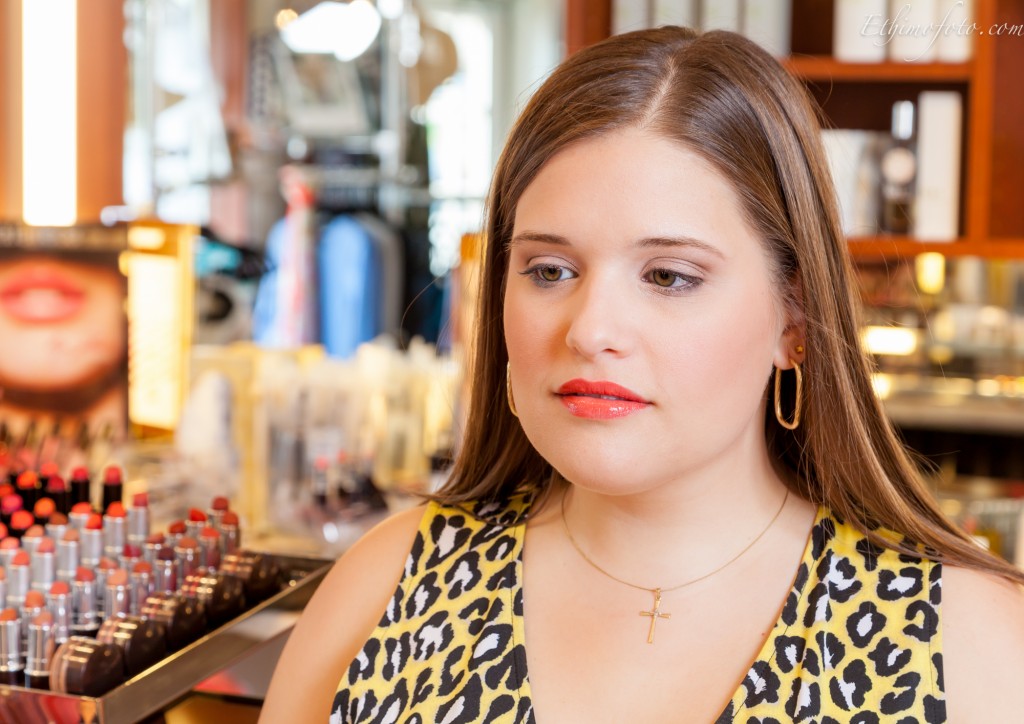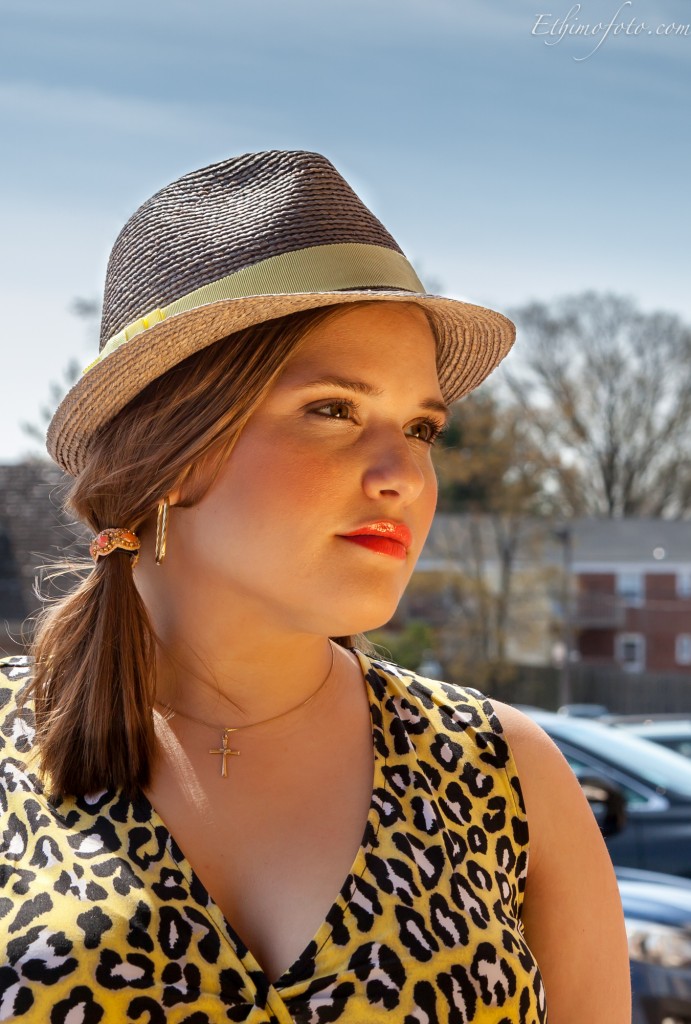 Look#3 Summer Metallics
Metallic Crème Eye Colour in Burnished Copper all over crease
Metallic Crème Eye Colour in Gold on lid
Shimmer Bloc in Peach Mosaic begin at inner corner of lid to create a color gradient
New Baked Eye Colour Quad in Summer in St. Tropez
Secret Concealer in 1.5 to touch-up
Second Skin Cheek Colour Blush in Heather pink
Gel Lip Colour in Flushed
Lip Plumper in Bronzed Berry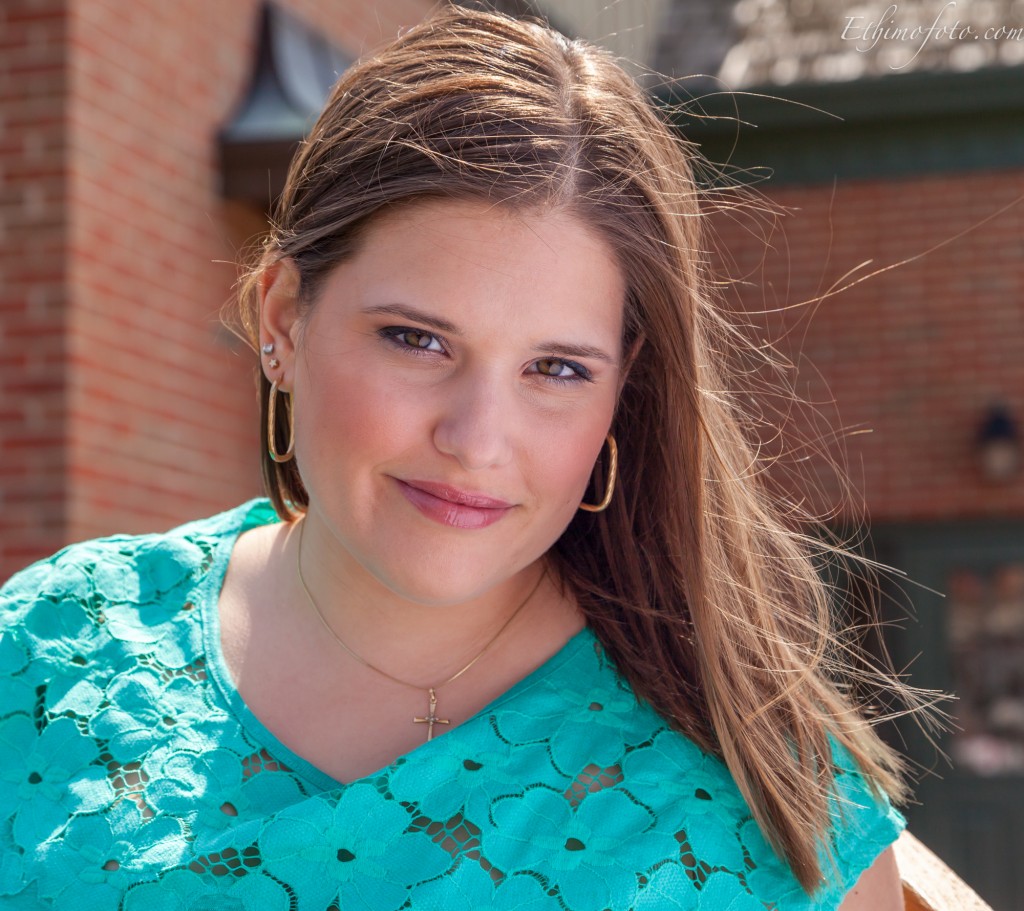 I know it may seem redundant, but I have a difficult time finding the right perfume. As I mentioned several times in the past, I tend to turn the fragrance sour (there is no hidden subtext behind that). Anyway, I wasn't particularly searching for a new fragrance, but on a recent shopping trip to Sephora a cool new bottle caught my eye. I noticed the Elizabeth and James Nirvana White Eau de Parfum. I decided to use some of my beauty insider points- which I highly recommend signing up for the card by the way, at the cashier counter. I loved the citrus scent from the bottle and was hopeful that it would remain lovely once I applied. Thankfully, after an hour of application I still loved the fragrance. It dried powdery soft and now took the notes of the peony, leaving a light floral scent. The brand describes the fragrance as "alluring," which I believe is the perfect adjective. This perfume draws you in and forces your wrist to your nose. Try this fragrance for your new favorite summer beauty product!
Beginning July 1st NARS is releasing twelve new eyeshadow products! The Dual-Intensity shadows can be applied dry, as a translucent layer or with a wet brush for a more dramatic effect. I cannot wait to try this product. I love the range of colors, especially the berry and rich cocoa shades.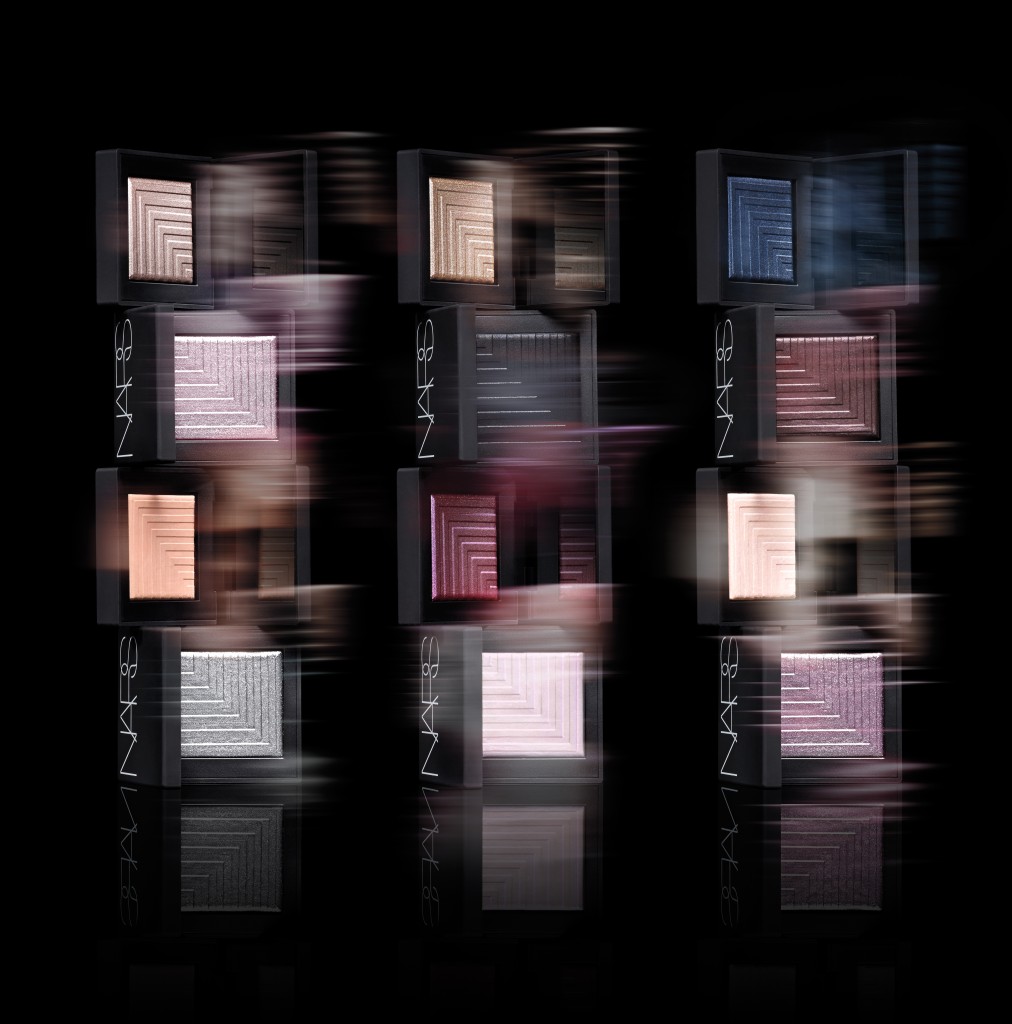 Today, Cosmo posted a photo featuring three "plus-size" models, recreating the Sports Illustrated cover. The photo is beautiful, the women look just as lovely as the original. Plus-size models have gained traction, if you will in the Fashion Industry. In years past, it was not as embraced as it is today. Recently, there has been a significant amount of media coverage. The messaging has changed to a more positive representation- Love your body! Plus-size is beautiful!
However, at what point is the term Plus-size offensive. I understand that by using the term, we are in fact desensitizing the once stigma attached. Although, I have to wonder, if we all love our bodies- or should, then why not simply say all sizes? Plus by definition means more, but if a size 0-2 is not the standard or the average then why is a size 8 a plus? By using the term Plus-Size do we perpetuate the sharp delineation between the tiny and the large instead of simply offering all inclusive sizing?
With the PhotoShop controversy the general public seems to be banning together. Cognitively aware of the imperfections in Models and Actresses that we were previously unaware, causing ourselves to try to reach an unobtainable physique. And I might add angered by the touch ups, which alter an already beautiful person. It is the imperfections and unique characteristics that are interesting. I myself, am not exempt from developing unrealistic goals or overly criticizing my physicality. I do feel better knowing that I am not alone and that others have paved the way to show that  being true to yourself is best.
My Mom always says, smile and hold eye contact. People will focus on your face and what you are saying, not your body. Stand straight, carry yourself with confidence. This will be a slower process as we do not live in a perfect, all inclusive society. We still place value on whatever our definition of visually appealing. "Plus-Size" is having a moment and has for the last few years. My hope is that it not only lasts, but it becomes commonplace and we don't need to draw attention to the beauty of all sizes, we should just recognize.
Copyright © Dandelion by Pexeto