This title may not make much sense within a Lifestyle website, but if you have been reading Sugarpeel all along it shouldn't seem so strange. I believe in tweaking the trends, modifying the designs to fit your figure and style. The popular trend at the time may be completely unflattering to you and instead of feeling excluded or trying out the trend even if you secretly don't feel your most confident here are some alternatives.
Let's discuss some of the latest trends. Platforms and wedges. If you weren't a fan of these clunkers in the 90's then you probably won't want to revisit this trend. Swap these Stuart Weitzman wedges for these Zara block heel sandals. The platforms tend to make you look as if you are walking a bit flat footed and even though they look super cute with a pair of boyfriend jeans they are not for everyone. If you are looking for a twist on a heel then the block, chunky sandal is the best compromise, especially with a maxi skirt or dress!
Crop tops and high waisted midi skirts. I personally believe this is a flattering look on all figures, but you may not feel your best with skin showing like Miranda Kerr ensemble. However, you can swap the crop top for a sexy razorback tank top and tuck it into a pencil or midi length skirt.
Dresses with sheer overlays like this Versace are very trendy right now and have been since last year. If you feel self conscious to have your legs exposed or like me are afraid that your Spanx will be visible, try wearing a dress with sheer sleeves instead. You can still incorporate the trend!
These are just a few of the many examples, but I hope it offers some help. Remember, stay true to your personal style!
Cannes is one of the most chic festivals and red carpet events. Actors and Actresses promote their latest films, while looking absolutely stunning in some of the most luxury and sought after designs.
Chloe Grace Moretz arrived in a feathered hi lo Chanel gown at the premiere of Cloud of Sils Maria. Her makeup, created by Makeup Artist, Mai Quynh, perfectly accentuated the ornate dress without competing with a strong or bold palette.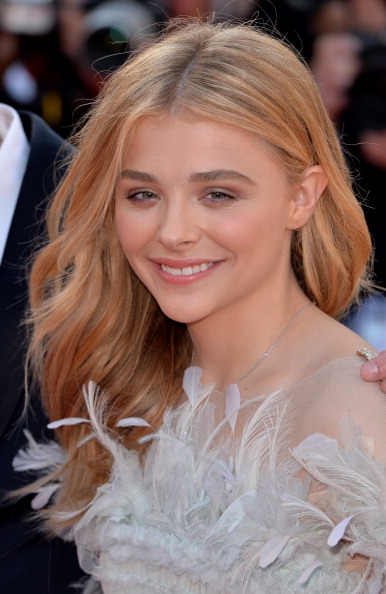 Here's what she used to achieve the look!
Face:
RéVive Moisturizing Renewal Cream used to prep the skin- applied liberally like a mask and then completely removed
Laura Mercier Smooth Finish Flawless Fluide Foundation in Vanillé applied to entire face. This product will be available for purchase in July 2014
Laura Mercier Secret Camouflage in SC-2 applied under her eyes
Using  Laura Mercier Powder Brush, Mai applied  Laura Mercier Pressed Setting Powder in Translucent to set her face for the evening
 Laura Mercier Second Skin Cheek Colour in Peach Whisper was applied only to the apples of her cheeks for a flushed effect not contoured
Eyes:
Laura Mercier Caviar Stick Eye Colour in Sugar Frost applied to the inner corner of her eyes
Laura Mercier Caviar Stick Eye Colour in Amethyst was applied to the entire eyelid, carefully shading upward towards the crease- make she to blend evenly
Laura Mercier Caviar Stick Eye Colour in Grey Pearl was only applied to the top lash line and blended with the Amethyst
Amethyst and Grey Pearl were blended together and then smudged to Chloe's lower lash line as a liner
Laura Mercier Eye Brow Pencil in Fair Blonde applied to fill in eyebrows
Laura Mercier Faux Lash Mascara in Black applied two coats to both top and bottom lashes
Lips:
Laura Mercier Rouge Nouveau Lip Colour in Coy 
I can hardly wait for the long weekend. It was a difficult winter and the spring came and went so now it's time to really kick off the summer! Check out Uwishunu for a list of the fabulous things to do in Philly this weekend. I have also included an outfit idea and if you are one of the lucky, a bathing suit in case you will be at the beach.
Floral green printed midi dress at Zara with Converse Chuck Taylor slip ons in old silver. Perfect combo this season- a pair of sneakers with a flirty dress. You will be cool, chic, and comfortable.
Two piece 6 Shore Road swimsuit at Neiman Marcus. This retro high waisted bikini bottom gets an updated look with a bright print and side cutouts.
I still find that I avoid wearing liquid foundation whenever possible. Of course, I want to achieve a flawless, airbrushed look, but not totally sold on covering my face. This is the reason why I love powder foundation on top of my daily moisturizer. However, finding the right product, the effective product with a lightweight consistency and silky texture is another story. Makeup should feel as if you are stepping out with a bare face even if the opposite is true.
Clarins has added this fabulous product to their collection, Radiance Boosting Complexion Bases in Champagne and Rose.  The rose shade lightens your skin with the slightest pink pigment, while the champagne eliminates any redness adding a little golden hue. Both evenly blend into the skin, leaving your face feeling soft and moisturized and looking luminous and dewy. All makeup layered on this base creates a smooth, natural looking finish.
This weekend my very best friend celebrated her wedding. It was an absolutely beautiful ceremony and reception complete with a live band, raw oyster bar, and a triple layer chocolate cake. My friend look stunning in a strapless sweetheart dress with a soft, romantic updo-highlighted with ethereal flower accessories.
Since it was an evening wedding, I wore a black sleeveless gown and traditional french twist in my hair. My favorite part of the ensemble, my lipstick. I wore NARS Schiap, a retro hot pink. It is incredibly long lasting, maintaining its color course by course. I kept my accessories minimal with a vintage, beaded evening bag.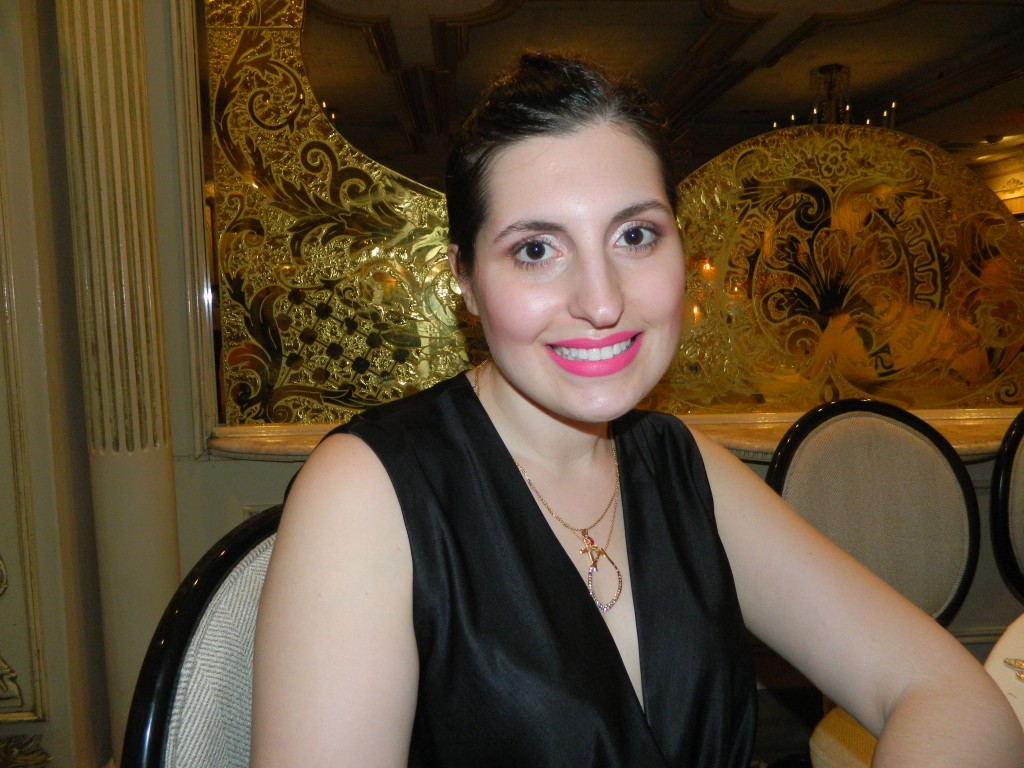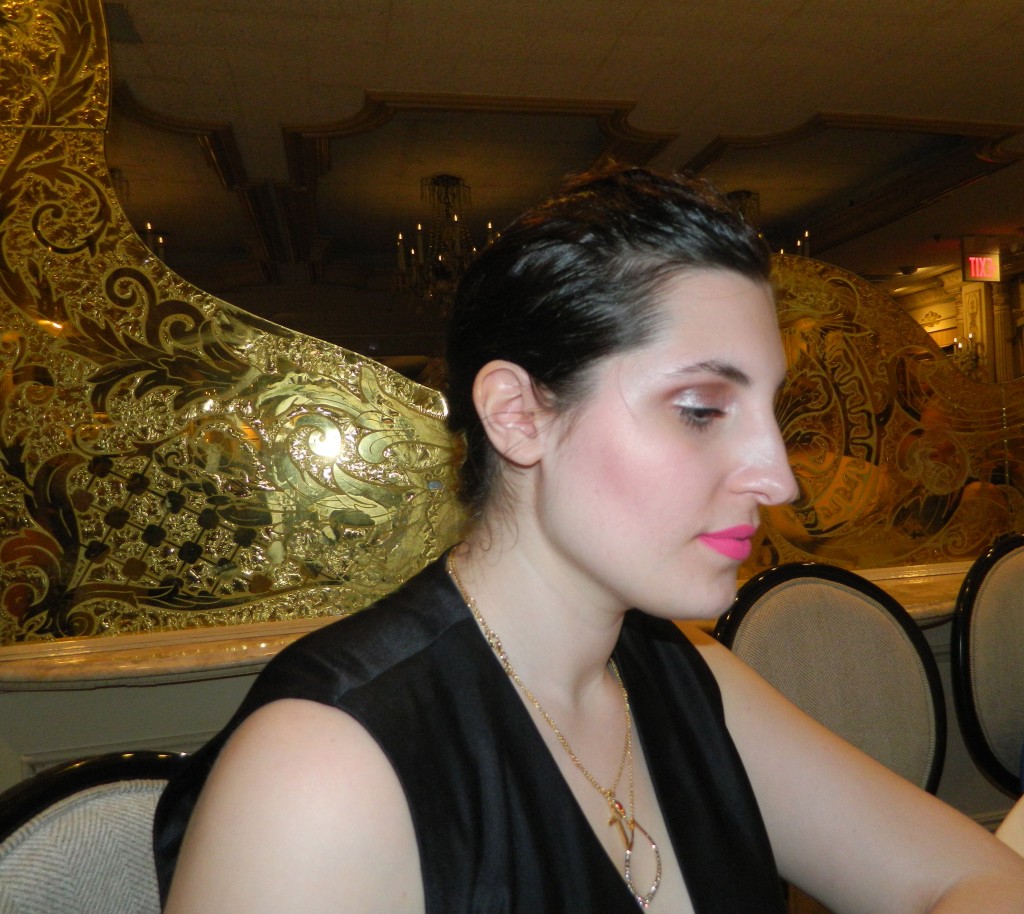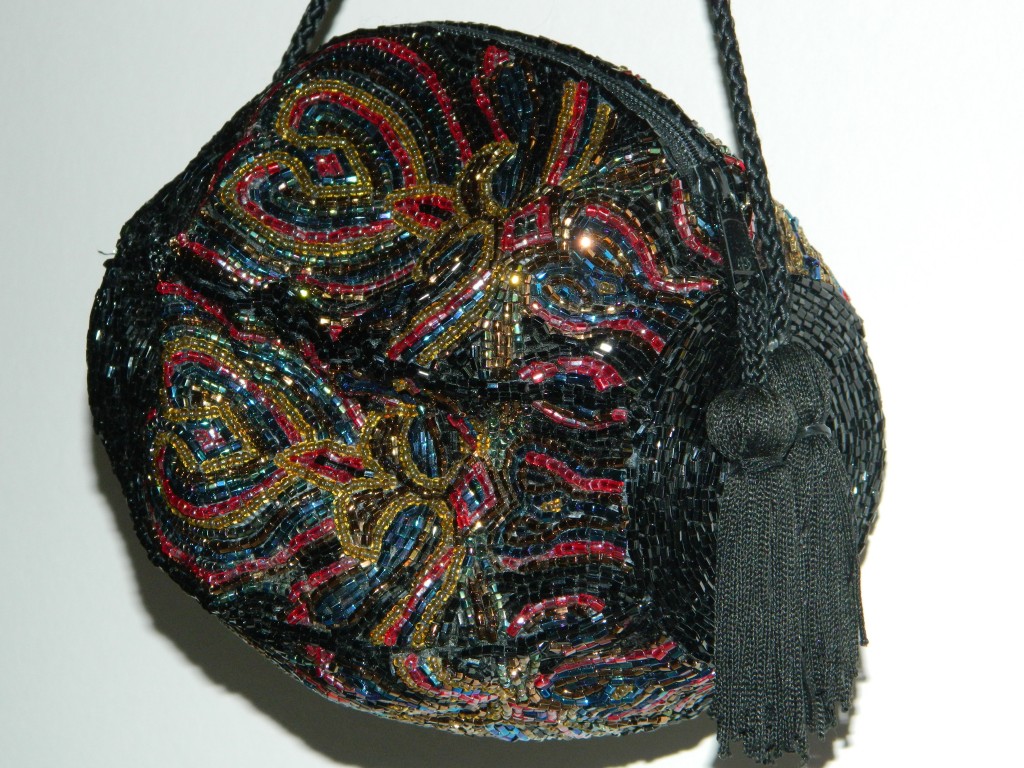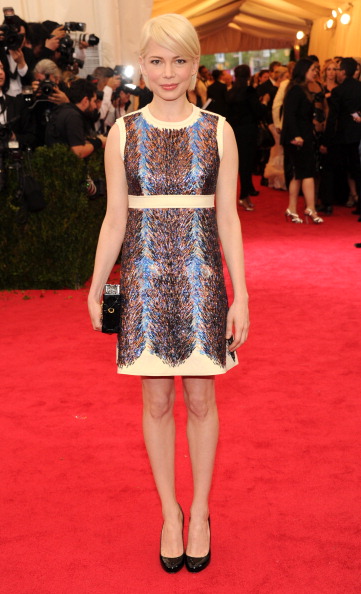 Michelle Williams, in my opinion always looks elegant and chic. Sabrina Bedrani from Laura Mercier created her natural and soft makeup look for the evening.
Here's what she used.
Face:
Laura Mercier Foundation Primer all over face
Laura Mercier Smooth Finish Flawless Fluide in Vanille – which will be available to purchase in September
Laura Mercier Secret Concealer – #2 applied under her eyes
Laura Mercier Secret Brightening Powder to set the concealer
Laura Mercier Second Skin Cheek Colour in Heather Pink onto cheeks
 Laura Mercier Translucent Loose Setting Powder all over face
Eyes:
Laura Mercier Caviar Stick Eye Colour in Khaki applied to upper and lower lash line
Laura Mercier Caviar Stick Eye Colour in Rosegold over her eyelids
Laura Mercier Caviar Stick Eye Colour in Khaki applied to the creases and corners of her eyes- smudged effect
Laura Mercier Eye Brow Pencil in Brunette to fill in any gaps in eyebrows
Laura Mercier Eye Brow Gel set eyebrows
Laura Mercier Faux Lash Mascara 
Lips:
Laura Mercier Lip Pencil in Baby Lips applied as lip liner
Laura Mercier Crème Lip Colour in Rose applied to the center of her lips
Last night was the annual MET Gala and the attendees looked gorgeous. The evening's theme was "White Tie" and it kicked off the newest exhibit at the museum, Charles James, Beyond Fashion.
One of my favorites of the night was Sarah Jessica Parker. She looked stunning, wearing a black and ivory ball gown by Oscar de la Renta.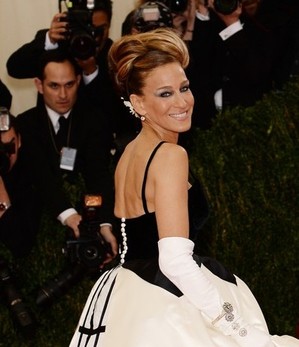 Her makeup was both timeless and modern incorporating this years most popular beauty trend, blue eyeshadow. Leslie Lopez, NARS celebrity Makeup Artist completed Ms. Parker's flawless look. She applied Larger than life long-wear Eyeliner in Via Veneto, brand new for summer Giove Dual Intensity Eyeshadow, and Adelaide Illuminator.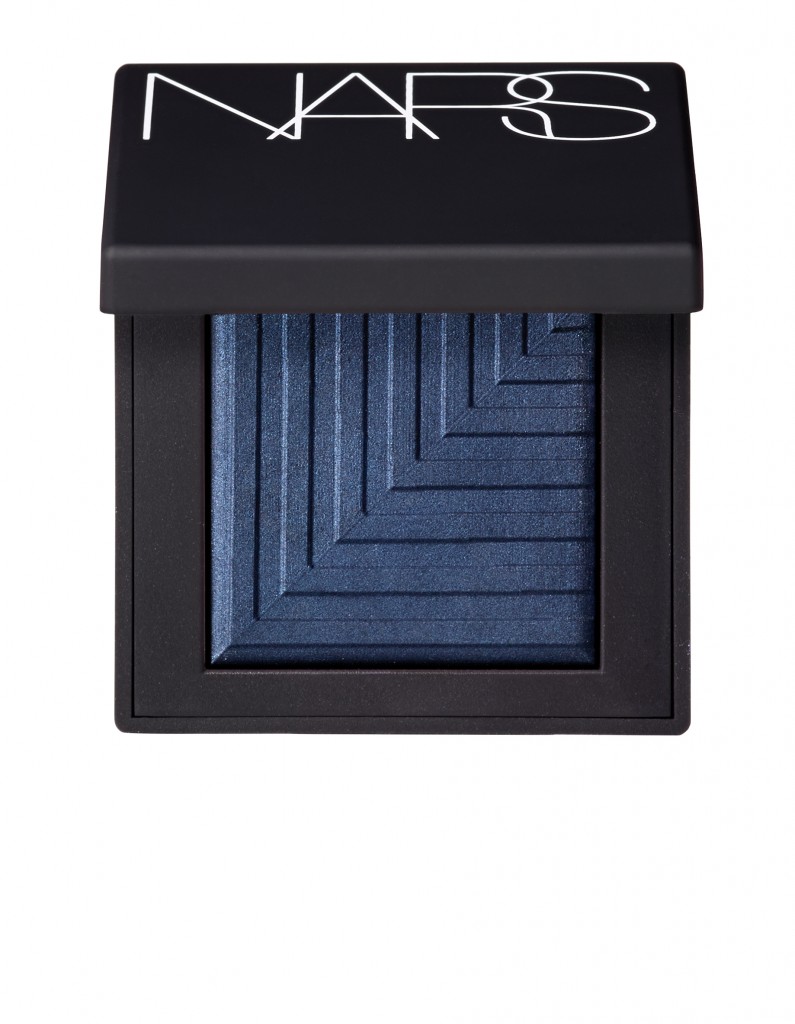 Copyright © Dandelion by Pexeto