Well it finally happened, my birthday. I can't decide if because I have been dreading it for so long that when it finally happened I was resigned or if it still was the expected crushing blow. I can say this for sure I had an amazing birthday and weekend leading up to the big day. My family and friends made it very special, as usual and even though I am lamenting over the number I have learned a few things over the past year. Not that I want to be weird or cagey, but I liken this instance to the movie City Slickers. Curly, Jack Palance's character reminds Mitch, played by the always funny Billy Crystal, that the secret of life is just one thing and everything else doesn't matter. Well, as I mentioned before I have learned more than one thing, but I think I will keep them to myself, just like Curly. They are personal to me, but I will say this, growing, evolving, developing is personal. All of us have different goals and values, virtues and vices and as long as we recognize and move in a forward position we are ahead of the game. At least that is what I believe. Sometimes it is the hardships that make the rainbow seem a little brighter and the victories taste that much sweeter. I believe I know what that "one thing" is in my life, and for the following year I hope I am able to be more appreciative of that recognition.
On a much lighter note, I tried an apple, carrot, ginger, and lemon juice from Sip n Glo Juicery on South Street, totally delicious!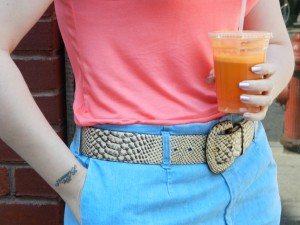 And the famous Company's Comin' Coconut pound cake from Brown Betty, absolutely scrumptious!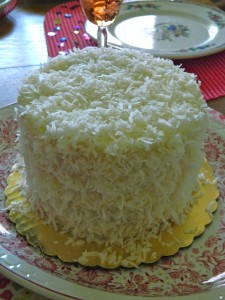 I was wearing a new pair of wide leg, high waisted jeans from The J. Peterman Company and my new favorite pair of leather mules from Zara to give the pants a lift and stick with the retro vibe.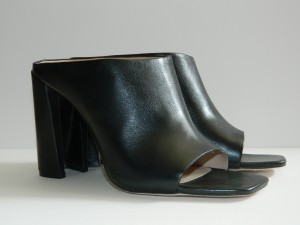 Birthday goodies! Beauty products, clothes, books, DVD's, perfume…thank you to the best people in the world!